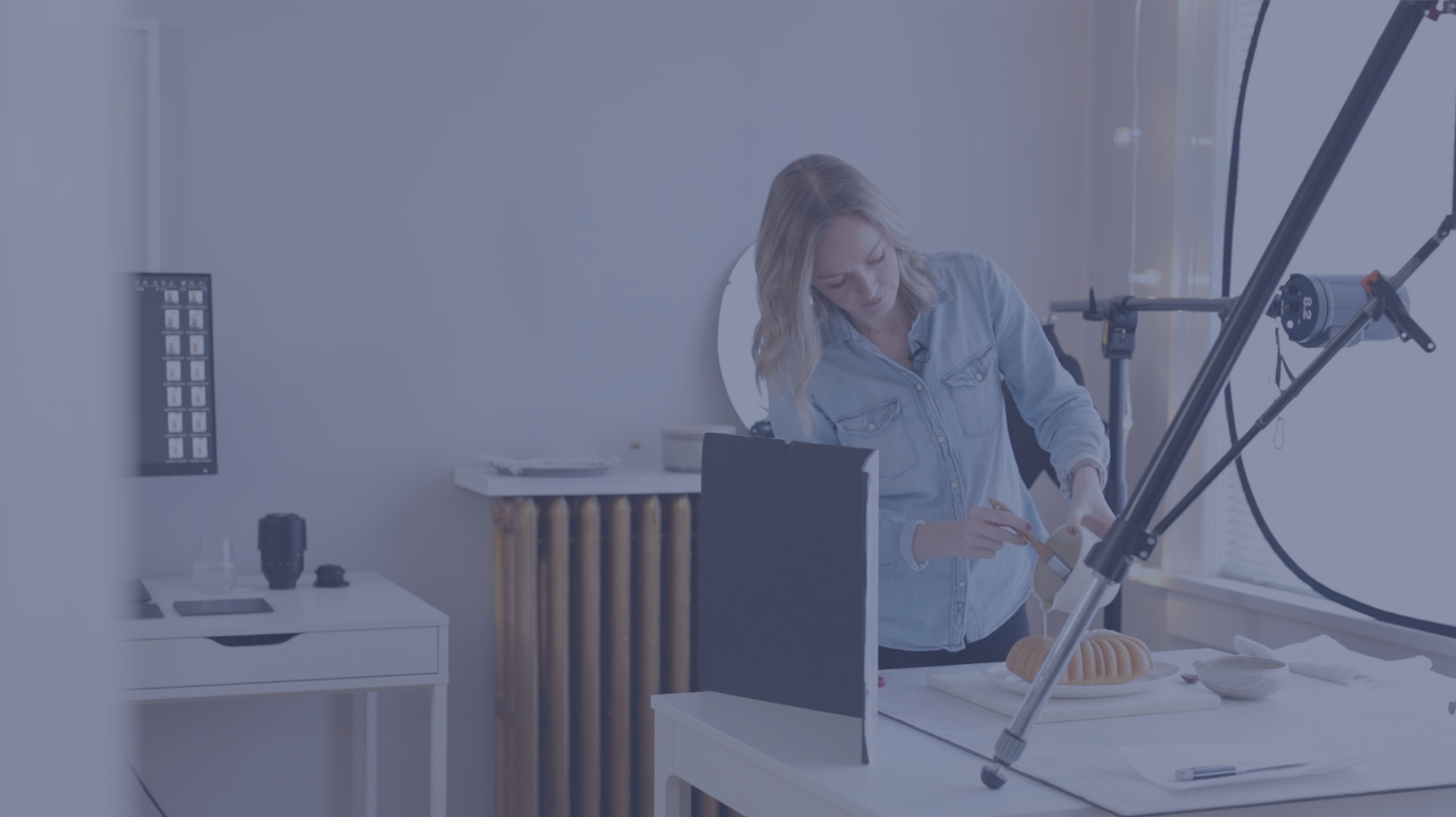 Food Photography Courses
We're proud to say that food photographers from all over the world come here to improve their craft. Ready to level up your skills and get paid for your creativity? These courses are designed to give you the confidence and vision to create your best shots yet.
Let's do this! Our Masterclasses, made for you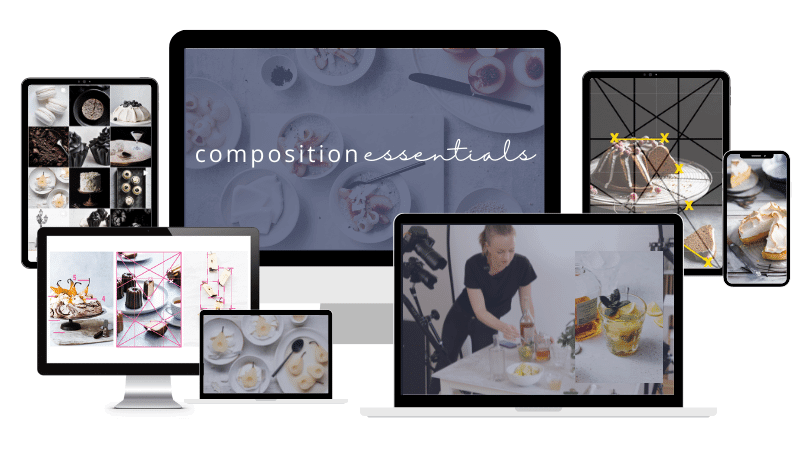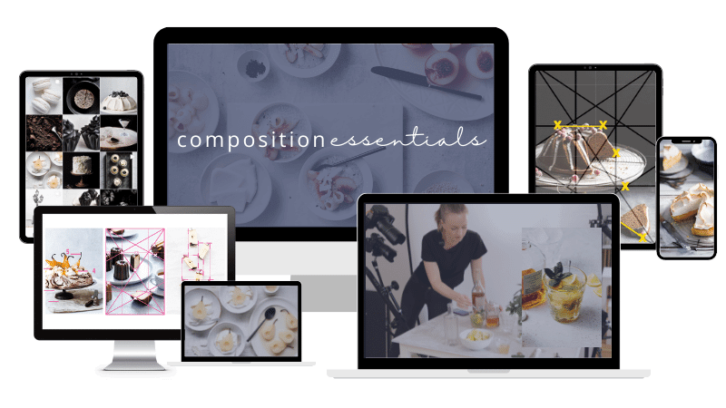 Composition
Composition Essentials
---
Everything you need to know to style, compose + photograph your unique food story.
6 Modules of Composition Essentials
5 x 60 min Behind-the-scenes Styling Photoshoots
Harness 31 Techniques + 6 Cropping Guides.
Foundational and advanced styling concepts
Find + Evolve Your personal style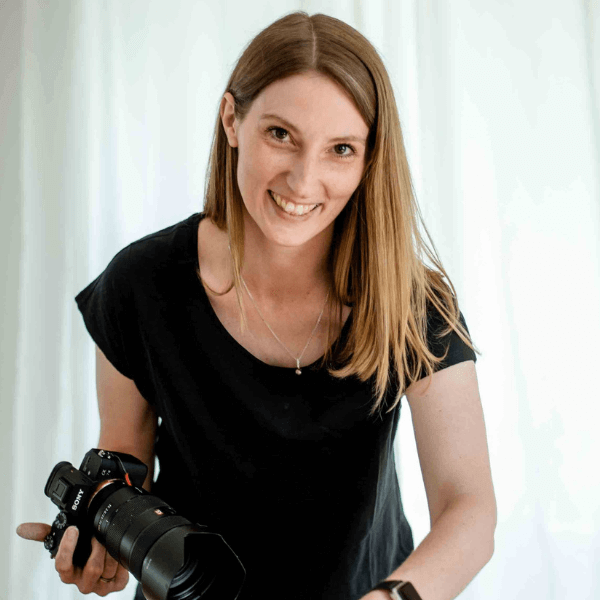 I found my style after taking Composition Essentials and now run a full-time photography business and even set up my own studio!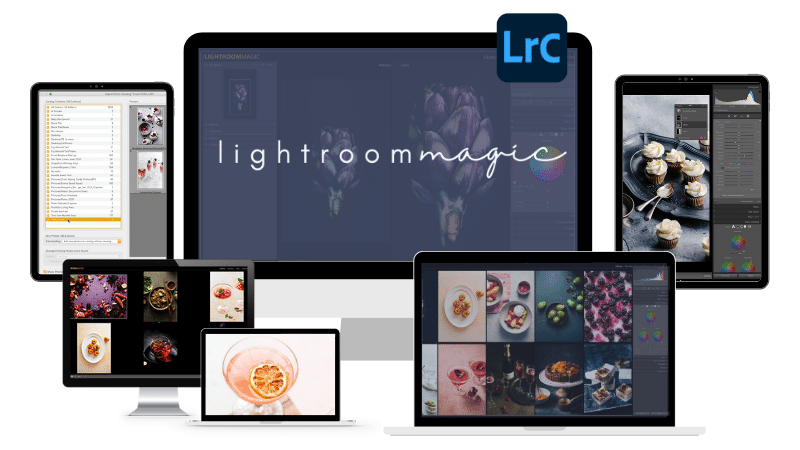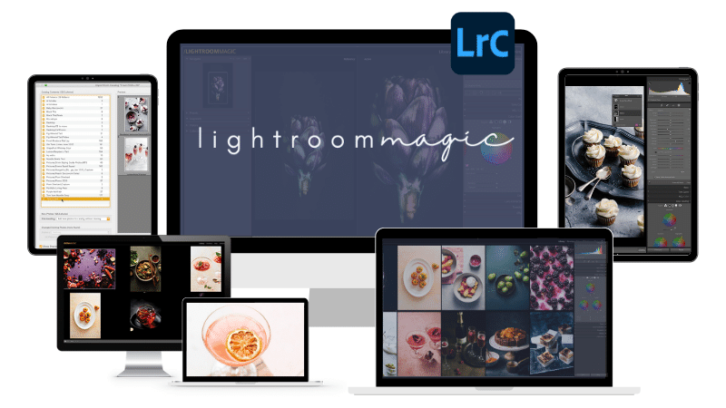 Editing
Lightroom Magic
---
The editing secrets for turning your food photos from RAW to WOW!
5 Modules of Video Lessons in Lightroom Classic
Understand how to use EVERY TOOL in Lightroom
Learn Editing for 6 Different Moods from Dark to Light.
Enhance with Color Grading & Masking
Managing Catalogues + Backups.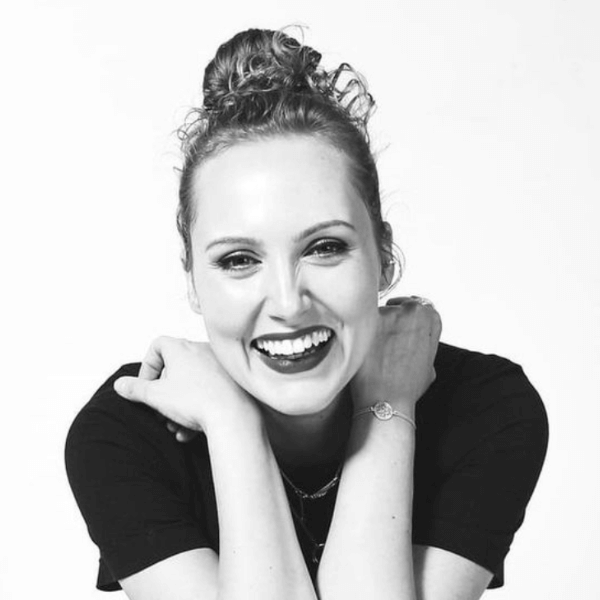 A gap in my editing knowledge was holding me back. Lightroom Magic helped me find my editing style and get accepted into a premium stock agency.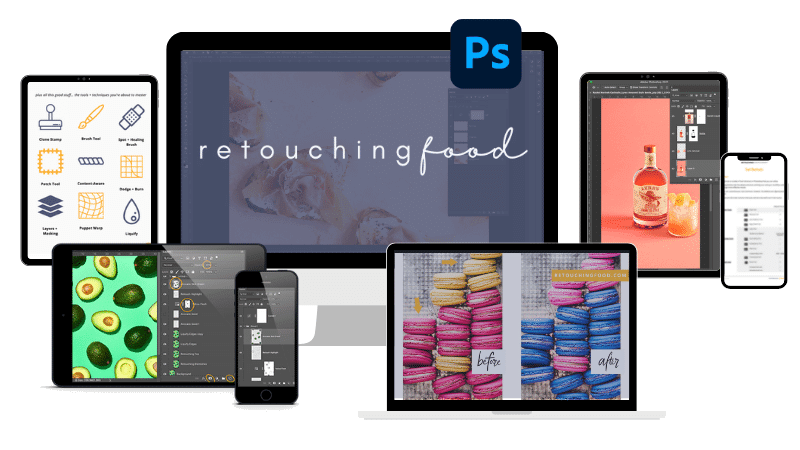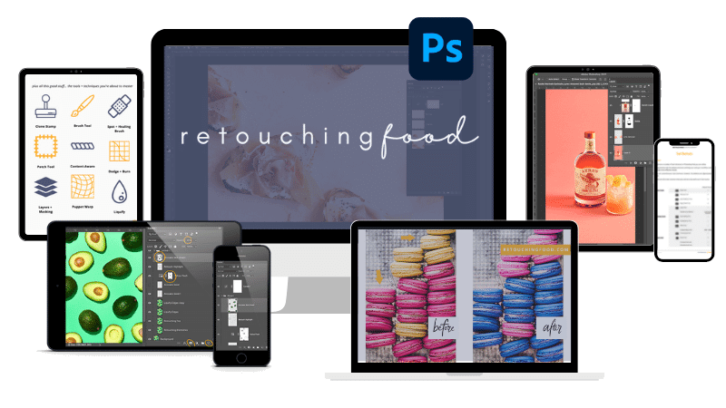 Retouching
Retouching Food Photography
---
Take your food photos to the next level using easy Photoshop retouching techniques (in minutes not hours)
6 Modules of Retouching in Photoshop
30+ Photoshop Tool + Techniques Lesson Demos
Understanding layering and masking
Tool Quick Guide and settings
Bottle retouching and compositing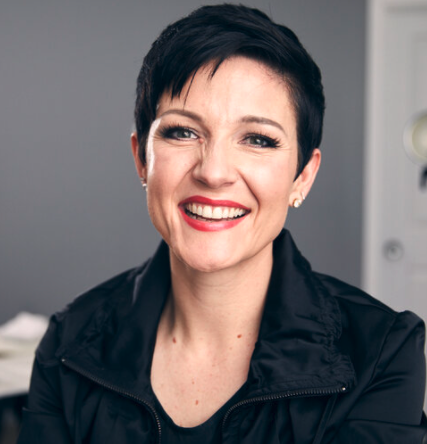 This course helped make the daunting task of learning Photoshop both easy and enjoyable. I can fix what previously seemed like un-fixable issues in an image in a matter of minutes.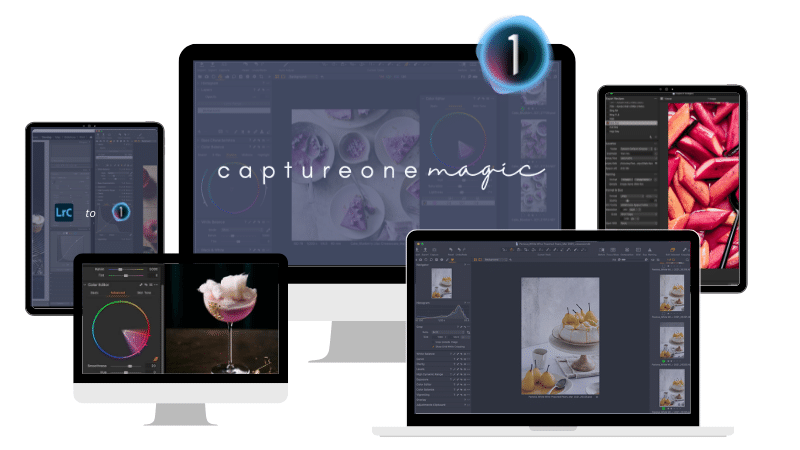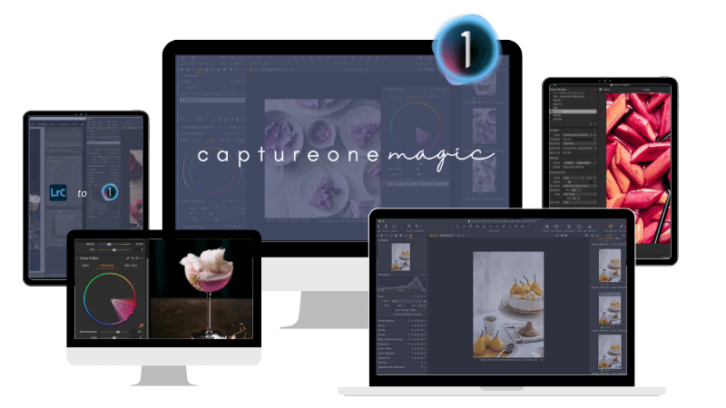 Editing
Capture One Magic
---
Unlock the power of the industry's most powerful editing tool
7 Modules of Video Tutorials in Capture One
3-Step Core Food Photography Editing Formula
Setup, Customisation, Session & File Management
Transition from Lightroom to Capture One
Easy Install Custom Workspace & Export Recipes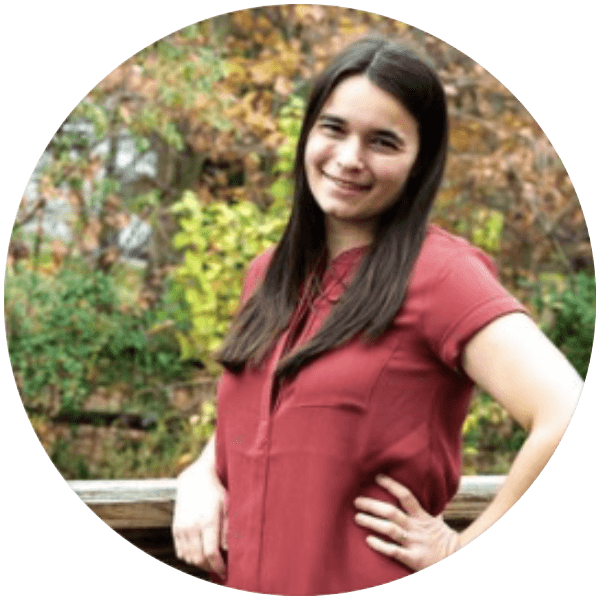 After taking Capture One Magic, I feel so much more confident in my editing skills and love my images even more.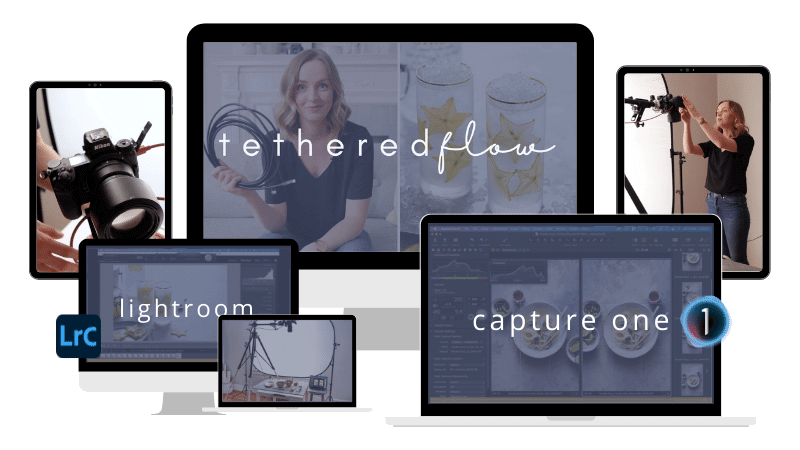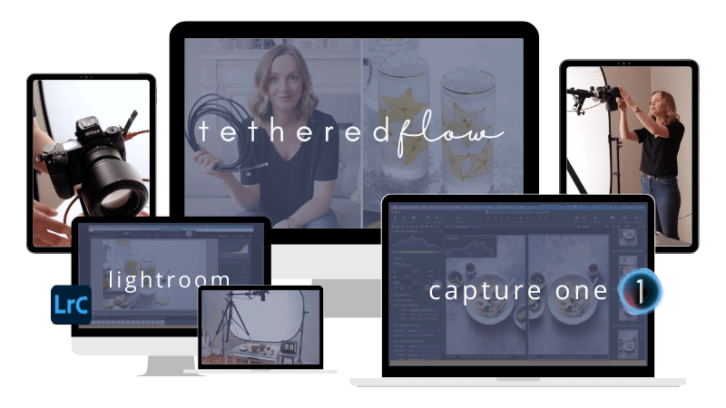 Tethering
Tethered Flow
---
Enhance your creative workflow and perfect your images with tethering
60 min Workflow Tethering session in Capture One
45 min Workflow Tethering session in Lightroom
Troubleshooting Guide & Equipment Guide
Lightroom vs Capture One for Tethering
Step-by-step Tethering Workflow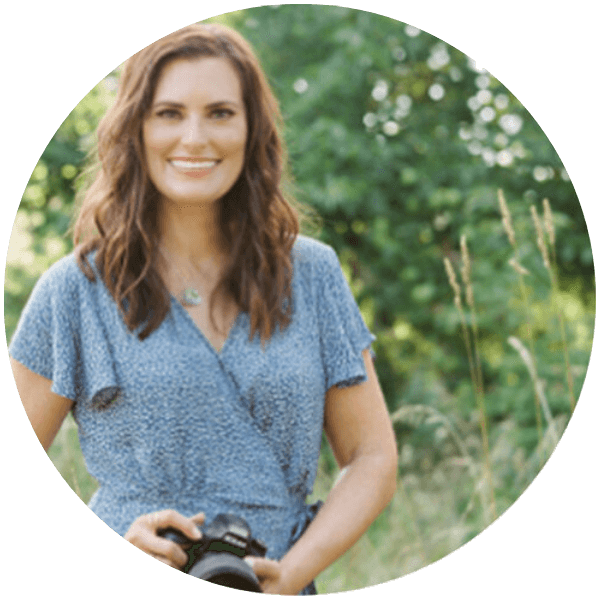 I've gained new food photography clients since learning to tether. Tethering also allows my clients to see the photos in real-time during a shoot which increases their trust.
We've Got Bundles Too!
Want to learn multiple skills at once to really fast-track your food photography skills?