Hi friend! We get a lot of questions around here. Hopefully, we can share some answers to your questions. If you still have a question, please reach out to us at hello[@]twolovesstudio.com.
What Gear Do you Use?
I currently use the following gear in my professional studio:
Nikon Z6
Manfrotto Tripod Triaut 058B with overhead arm
Profoto B10 Strobe
MacBook Pro M1 chip + Capture One
Nikkor 105mm, 85mm, 60mm + 35mm lenses
For more details about what I use and where to buy it, check out my gear post.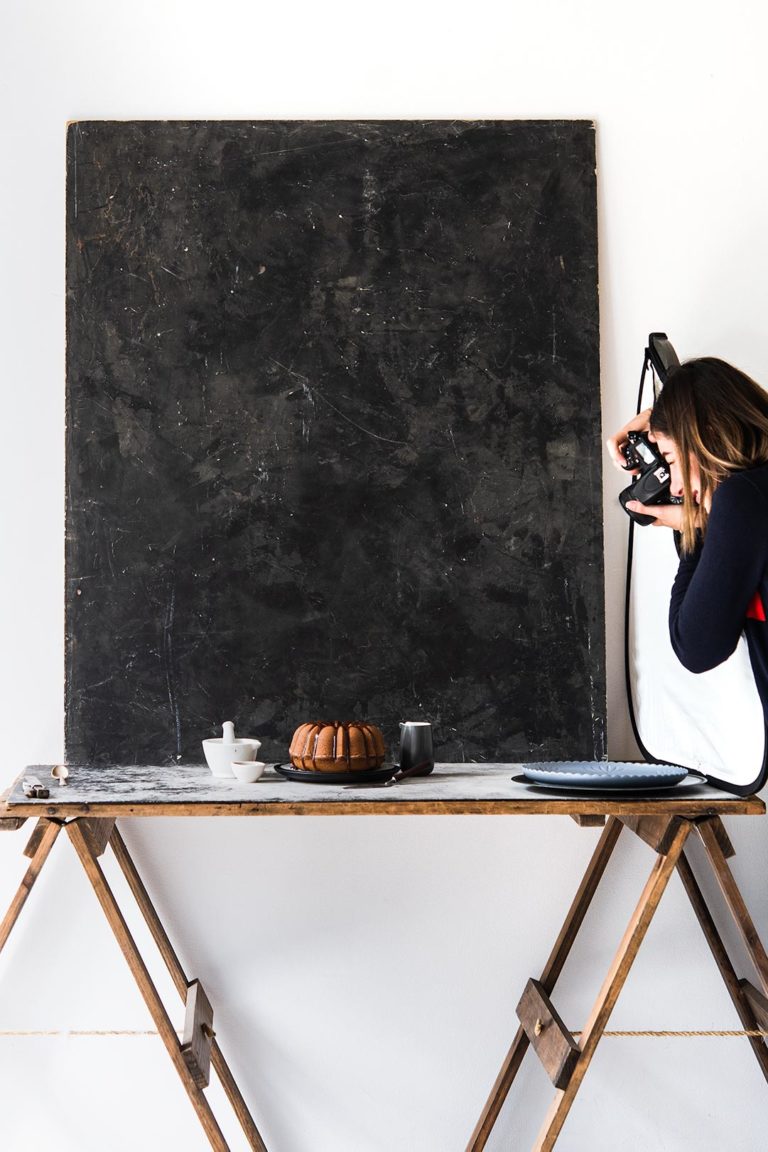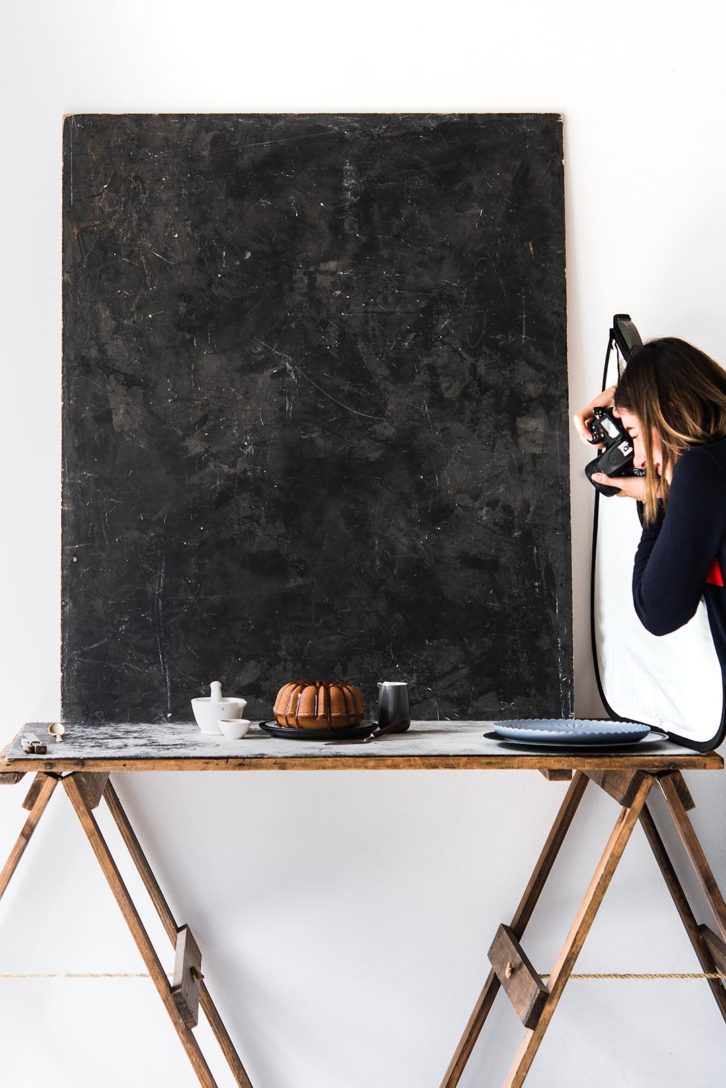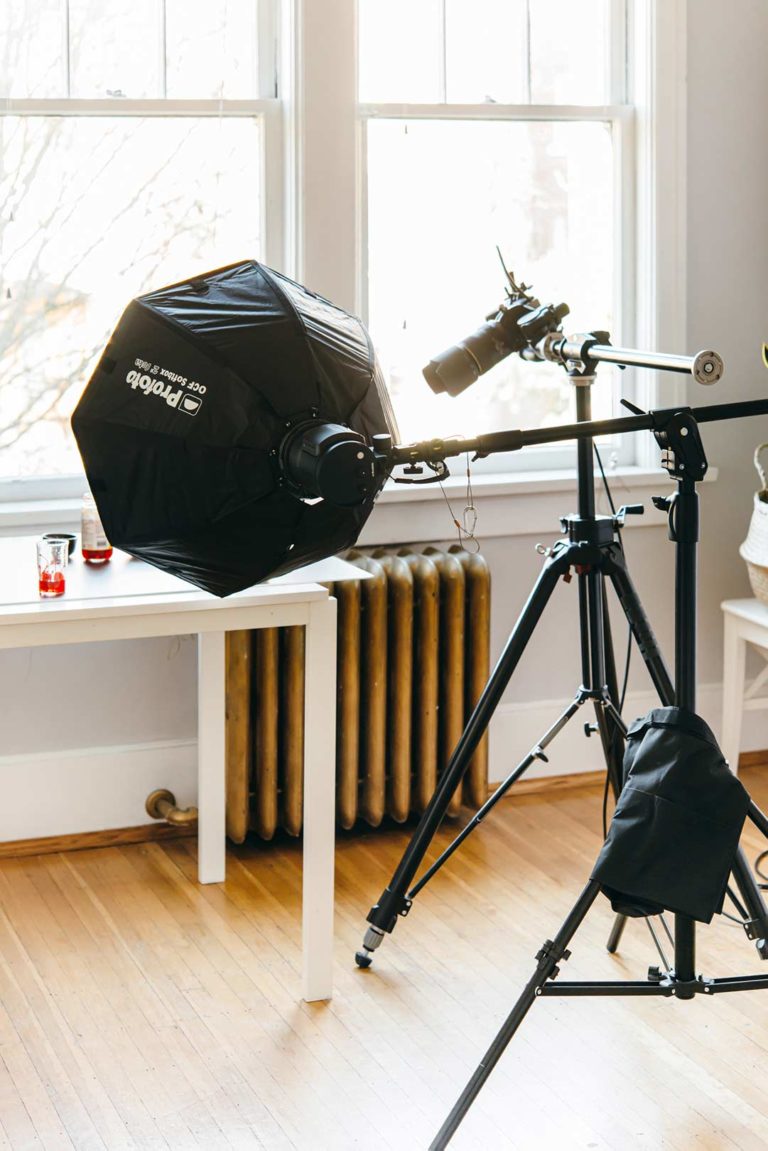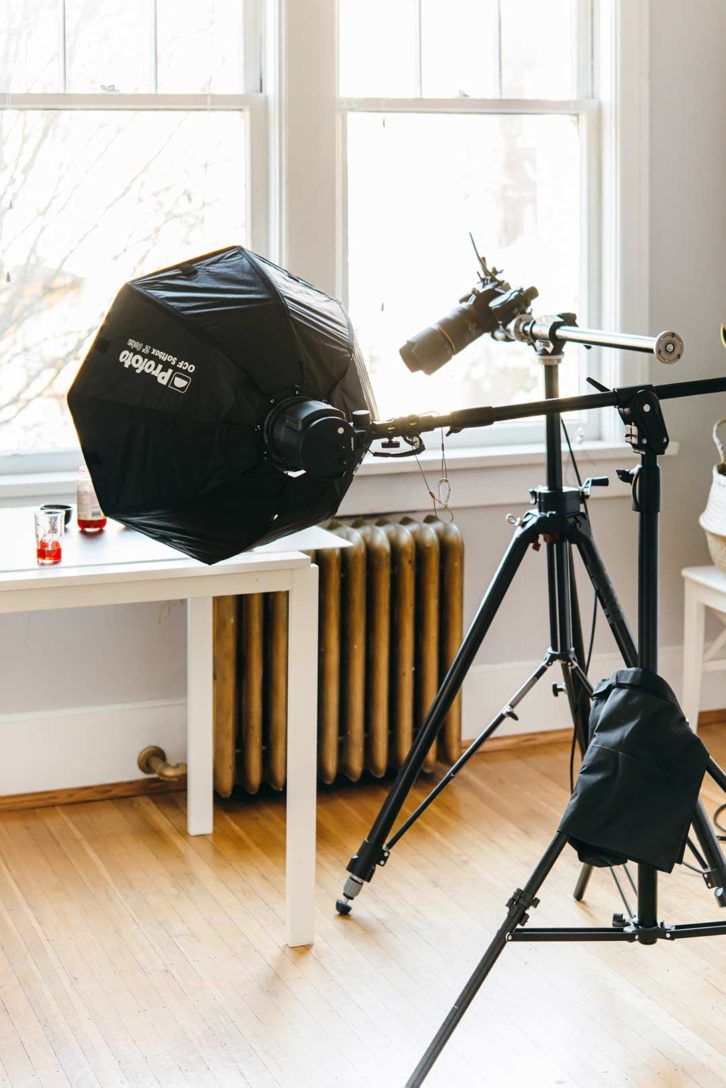 To see how I use my lenses in my food photography, check out the post.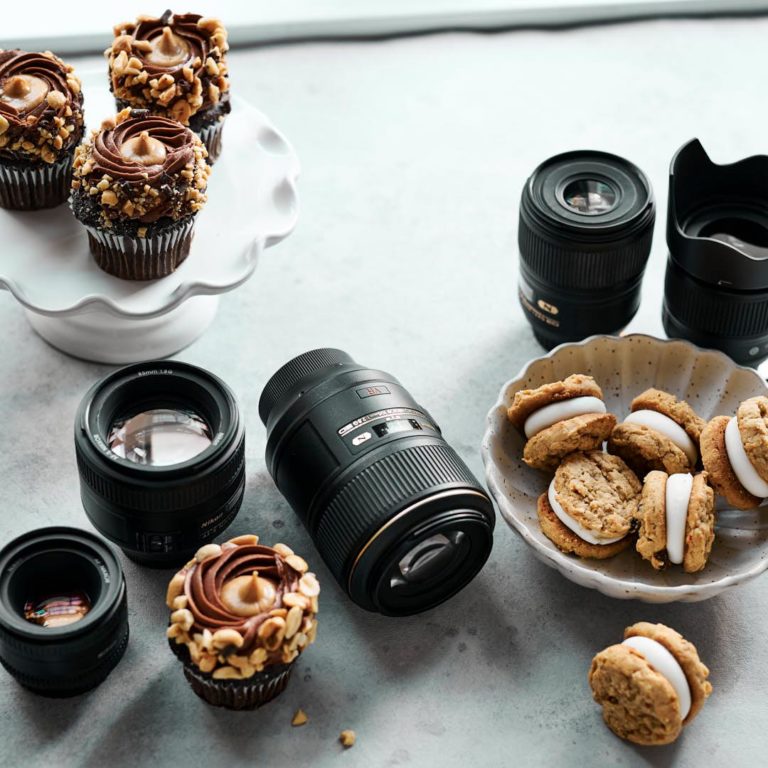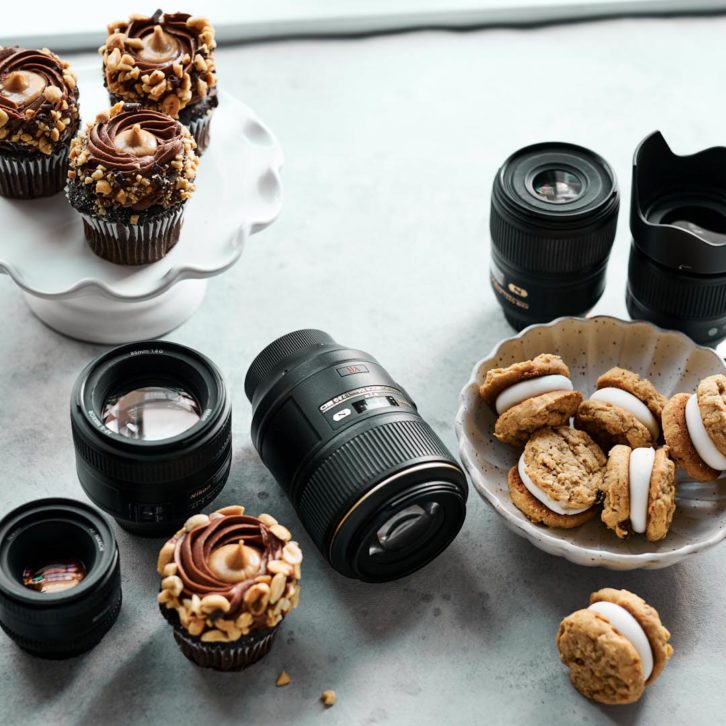 Ultimate Guide
Lenses For Food Photographers
Do you use Natural or artificial light?
I like to use both natural light and artificial light (but not together in one photo). However, 90% of my work is done with artificial light using my Profoto B10 Strobe with a very simple setup.
You can take a look at this free 30 min class, where I share my go-to artificial light setup.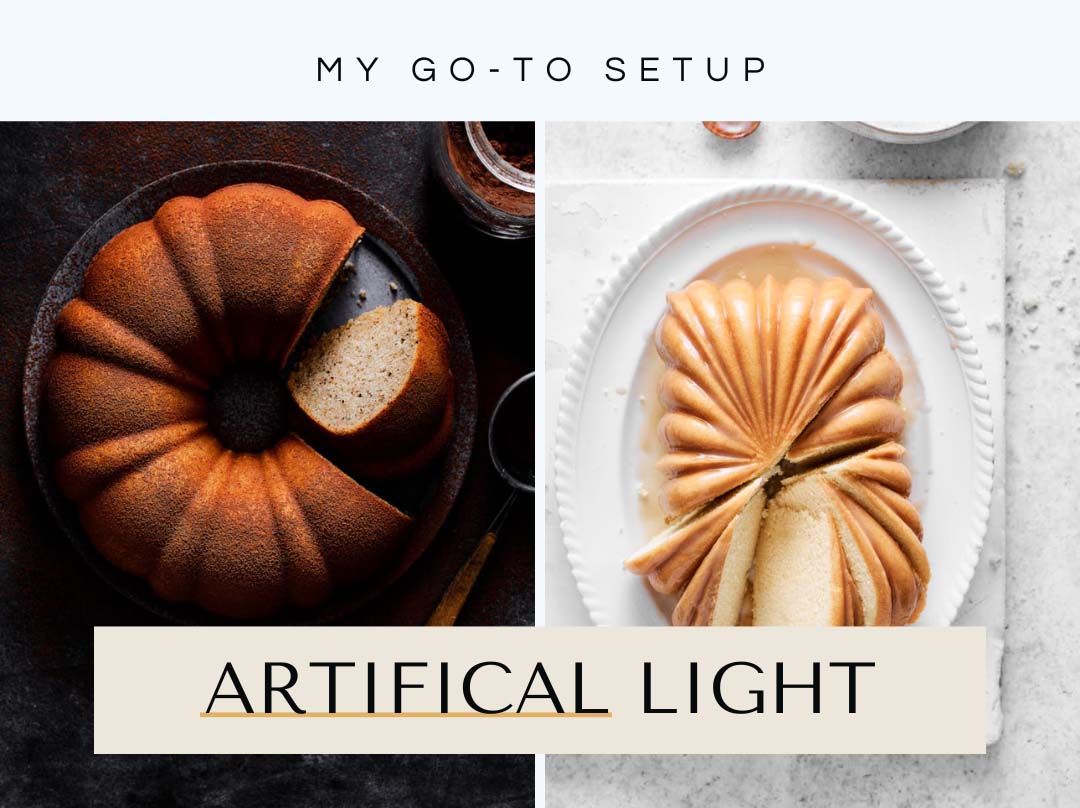 Check out more lighting tutorials on the blog.
How did you get started in food photography?
After high school, I studied business (also known as accounting!) and then become a high school teacher. I fell into food photography after starting a blog and realised I like to take photos of the meals I cooked.
I started teaching myself during my second university degree and sharing what I was learning online. Eventually, clients started reaching out to me and I realised that I could use my education degree to teach others how to get paid for their creative pursuits.
You can read more about my journey into food photography here.
Do you teach any food photography courses?
I sure do! You can checkout the food photography courses I currently offer online. The way I like to teach is to dive deep into a single subject so that you can master your skills.
That is the way I've found has helped me get the skills I need to run a creative business.
From composition + styling, to Lightroom, Photoshop, Capture One and tethering, there's a course for you. Beginners to advanced photographers welcome.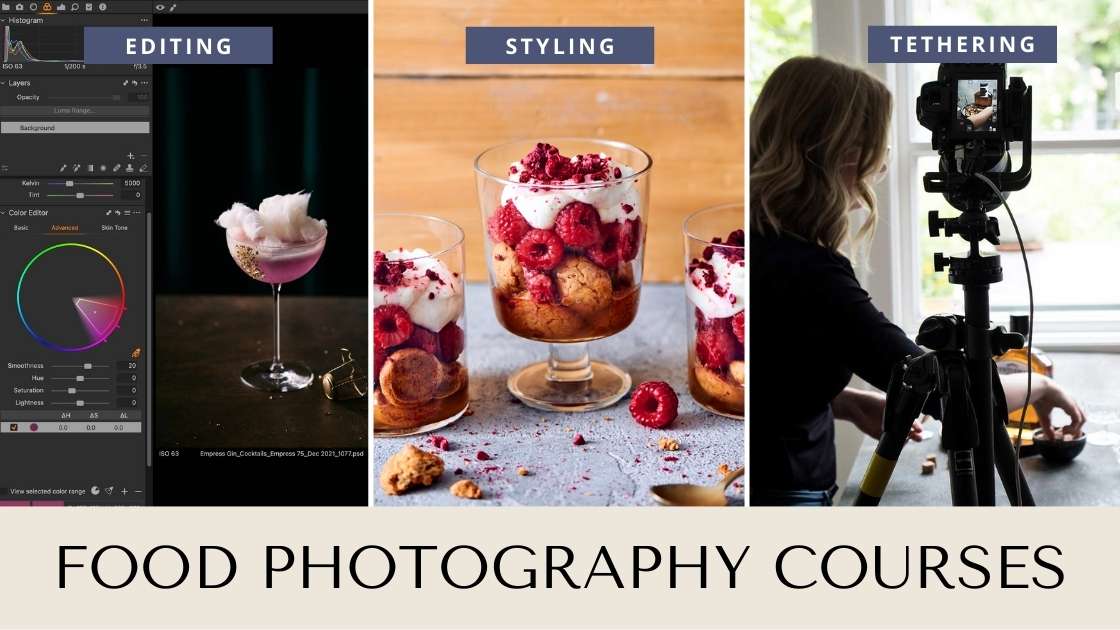 Are there any in-person food photography workshops I can attend?
I have loved teaching in-person workshops in the past. Nothing truly beats creating with other photographers in person. After the Covid-19 Pandemic, it become harder to teach workshops.
If there are any workshops on offer, they will be promoted to my email list. You can join our community email list here.
I'm a new photographer and don't know where to start – help?
I hear you! There is so much to know when it comes to being a food photographer. From the photography aspect to cooking and styling, let alone how to run a business.
I've put together a 'skills journey', covering beginner to advanced concepts, of what I recommend you learn and in what order.
Here are 5 things to help you get started with food photography and find your own unique style:
2. Learn how to use Natural Light
3. Learn Photography Composition
4. Edit Your Pictures in Professional Software
5. Take a Food Photography Course
You can check it out via our start here page for more details.
What settings should I use for my food photos?
Camera settings are such a big topic! It depends on what you are trying to achieve and the look you are going for.
Check out my Ulitmate Camera Settings Guide here.
How do you find clients?
Finding clients is the million-dollar question and the answer is always changing. I aim to share my strategies on the blog via business posts, pricing and licensing posts and on my YouTube.
Check out these resources for the latest strategies.
Can I be a food photographer if I only have an iPhone?
Of course! Creativity happens inside and outside of our camera. You can definitely get started using whatever camera you have available. I will say however though, even with the powerful nature of smartphones, they are limited when compared to a DSLR or mirrorless camera.
While you learn your craft, save up for a camera (second-hand cameras are also wonderful).
I would recommend getting started with learning light and composition + styling.
Can I write for your blog? Do you take linkbacks?
We do accept guest posts. Posts have to be related to food photography and of high-quality information. We usually only accept guest posts from photographers and colleagues we know and trust in the food photography community.
I currently don't offer linkbacks.