Art of Light
Create beautiful images every time, with natural light.
I'll take you behind the scenes to uncover simple setups and more advanced light manipulations for food photography.


Imagine if the next time you picked up your camera you could...
Create Mood
Manipulate your lighting for the mood you want No. Matter. What
Harness Light
Focus on your composition and styling as harnessing light is second nature.
Shooting Anytime
Shoot when it suited you, as you've got a back of tricks to tackle ANY lighting.
In this guide, I'll take you behind the scenes to uncover the setups and modification process of how I
manipulate light
to capture beautiful images using simple setups
(psst… with equipment you already have!)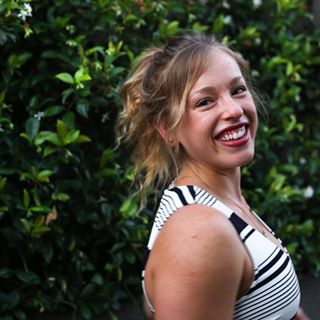 "After reading Art of Light, I'm more inclined to try new lighting and my photography is so much better"
Lauren – Photographer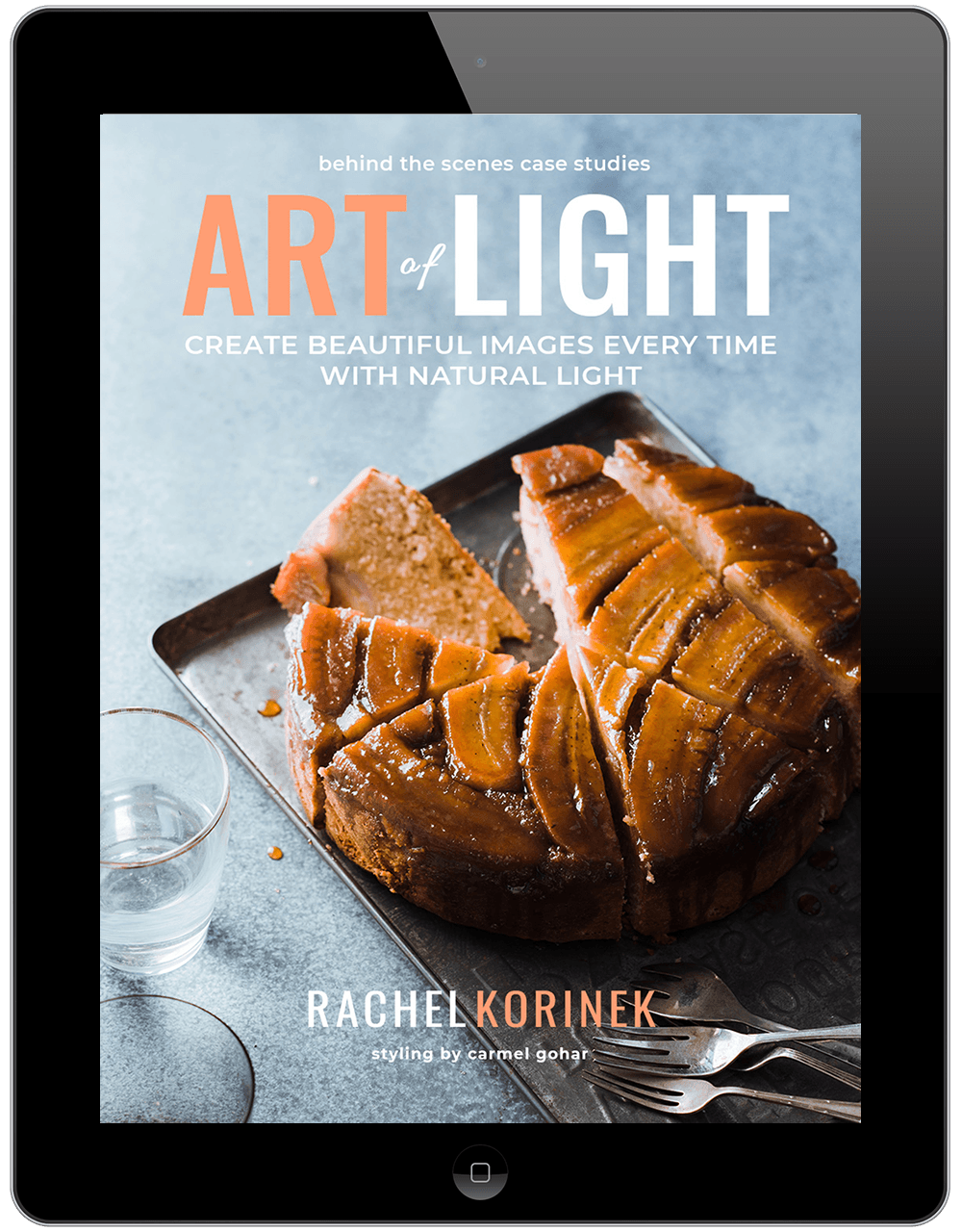 After reading this guideyou'll be able to…
UNDERSTAND THE DYNAMICS OF LIGHT
You'll unlock your manipulation superpowers by fully understanding how to apply the Inverse Square Law.
Plus, understand the *real* source of light, (and it's not always your window).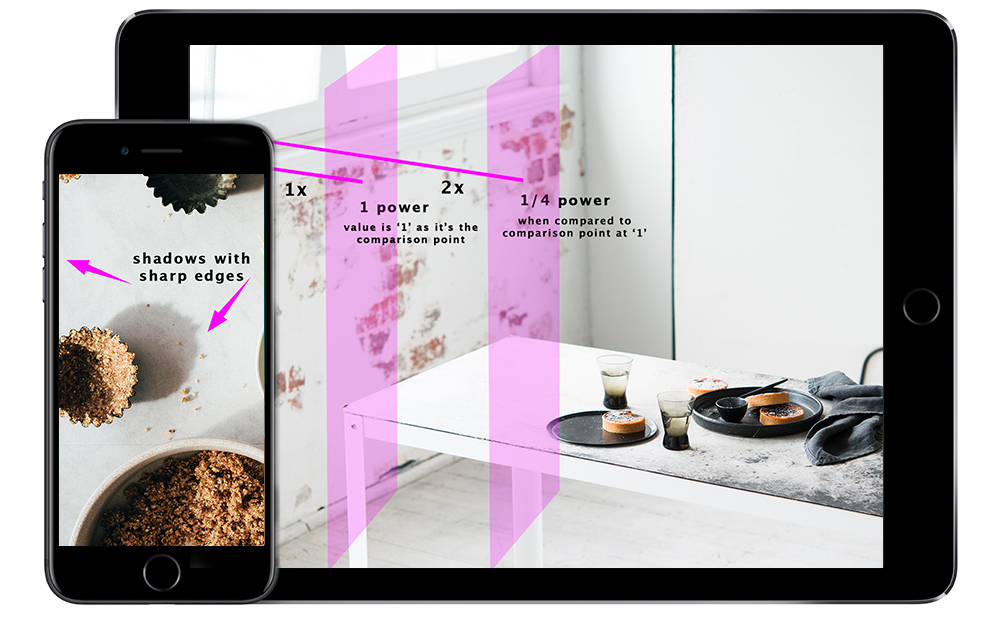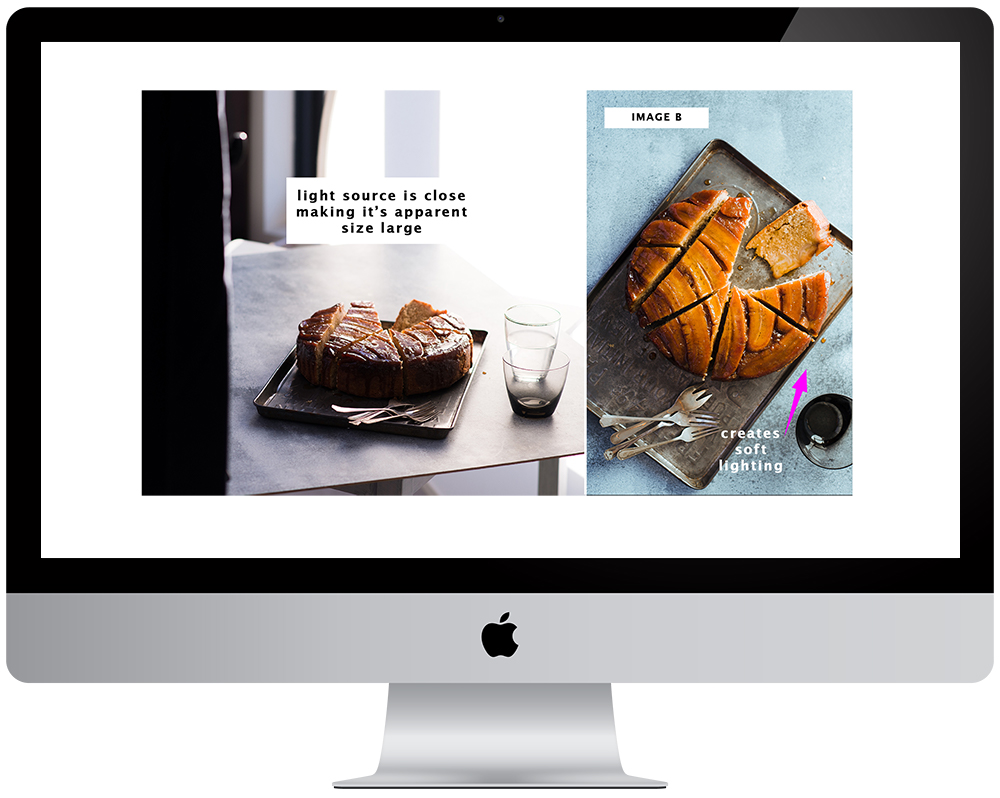 TROUBLESHOOTING LIGHT AT HOME
Uncover your light at home, as well as why myths about lighting are holding you back.

I'll run you through how to find those 'must have' modifiers around the home, plus how to problem solve your lighting issues and when to use each technique – easily.
BEHIND THE SCENES SETUPS
Know which direction of light is most flattering to your food and when to use each type.

Learn about key light blocking, as well as

how to create strip and edge lighting with just your window

light.

I'll also show you how easy it is to create hard and soft light with tools you already have.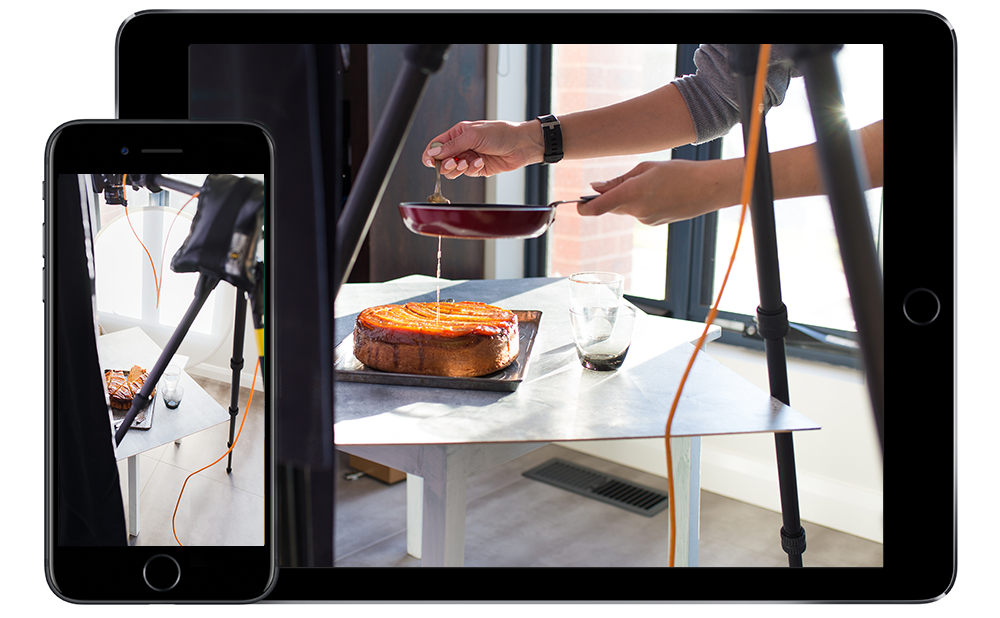 Uncovering the Art of Light…
Before I *really* unlocked the potential of light:
My light always looked different to how I'd imagined it would in my pictures. I couldn't seem to find or manipulate decent light for dramatic and moody photos.
I struggled to get even lighting without just ending up making my shadows look boring. I had light envy and felt that I didn't have access to good light. I'd play and rearrange the food and props, then would realise that I couldn't get the shot due to the fact that natural light always changing.
Shoots weren't fun as I'd be flustered to get the lighting how I wanted AND have to style and shoot at the same time.
BeforE

I Understood Light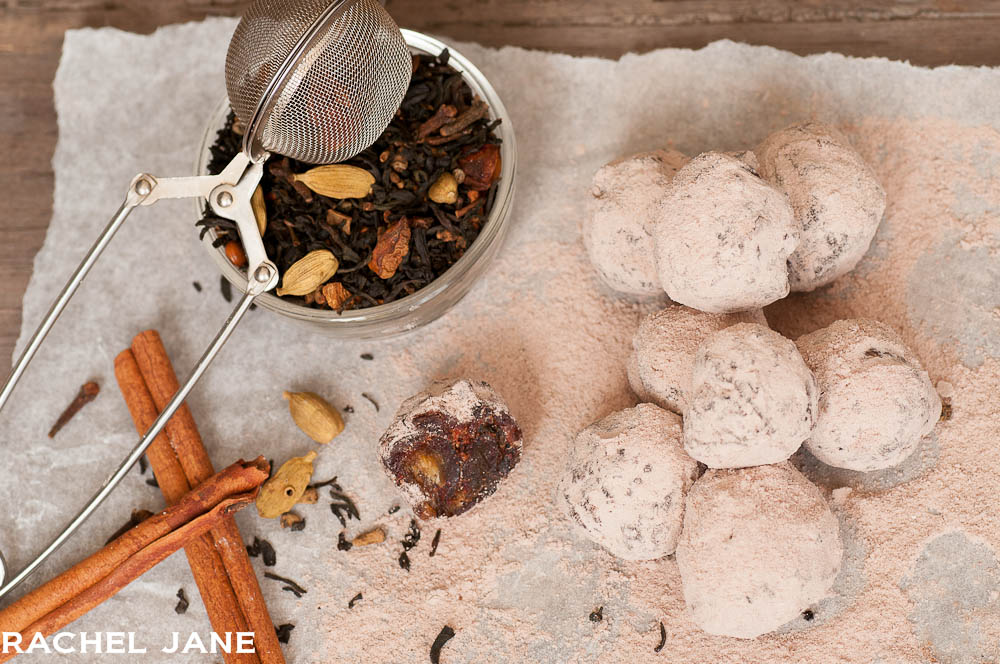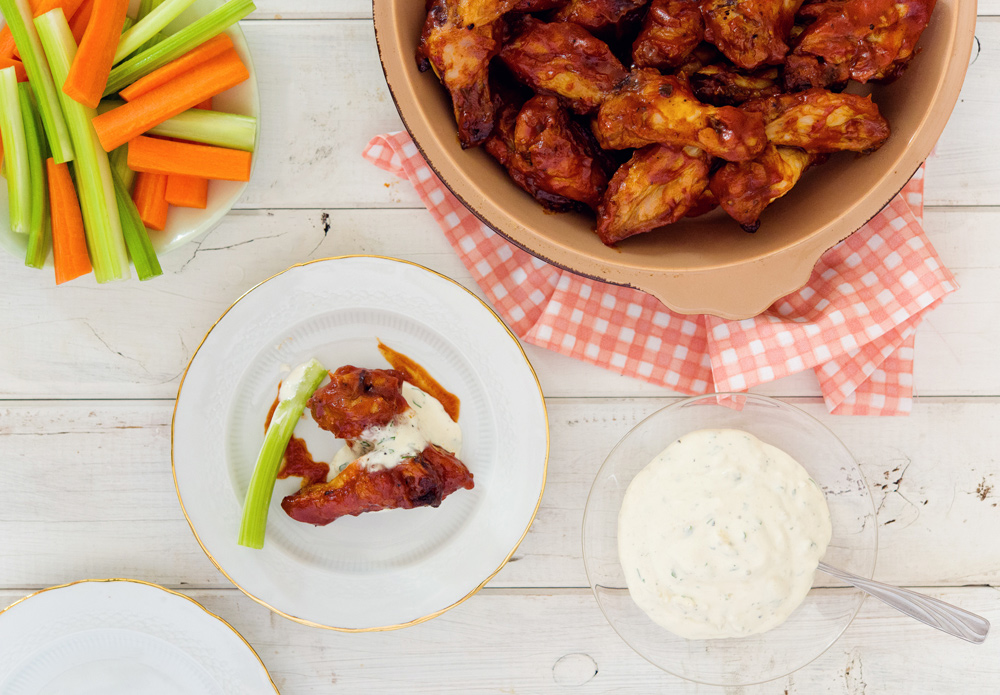 After

​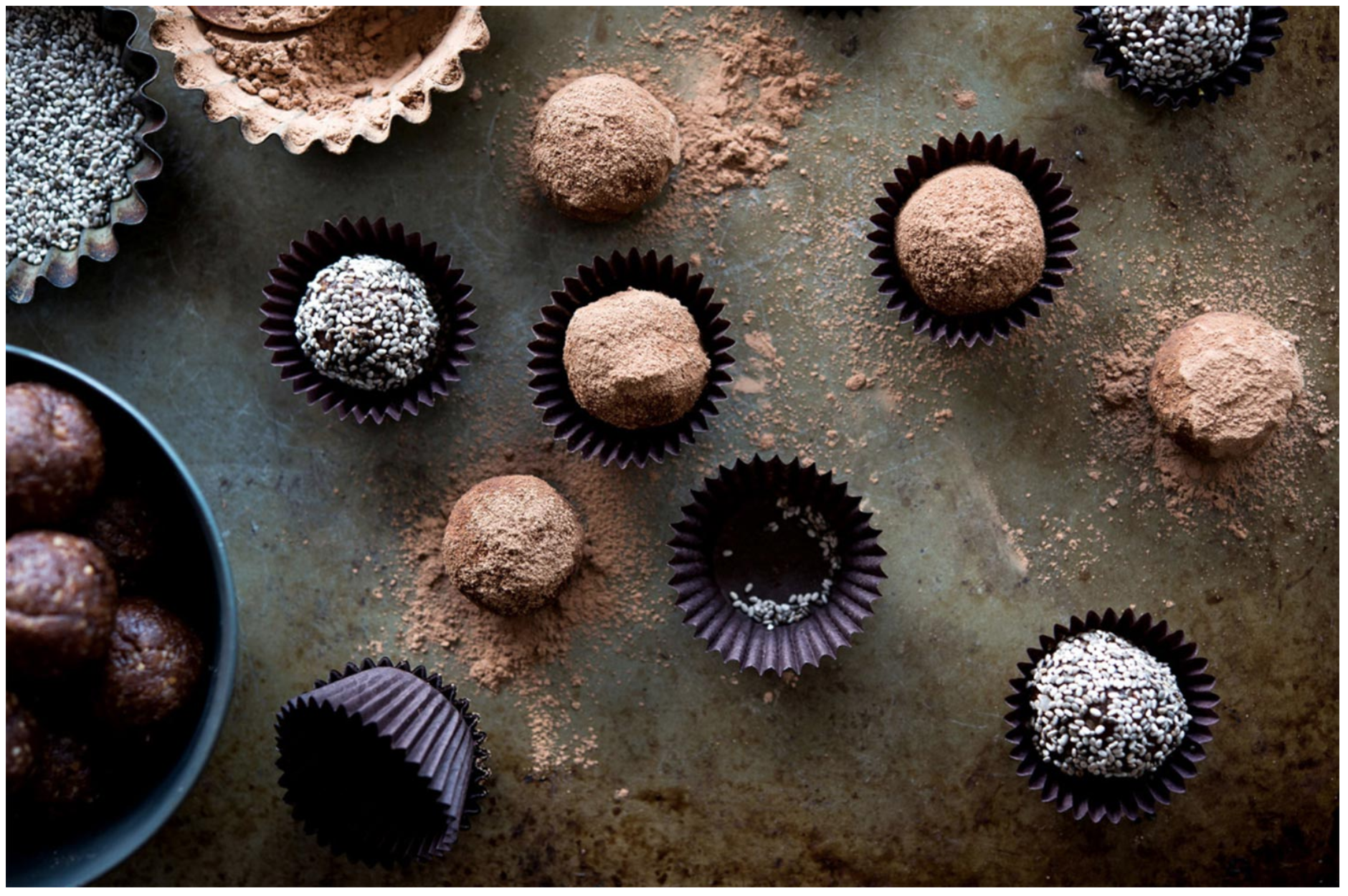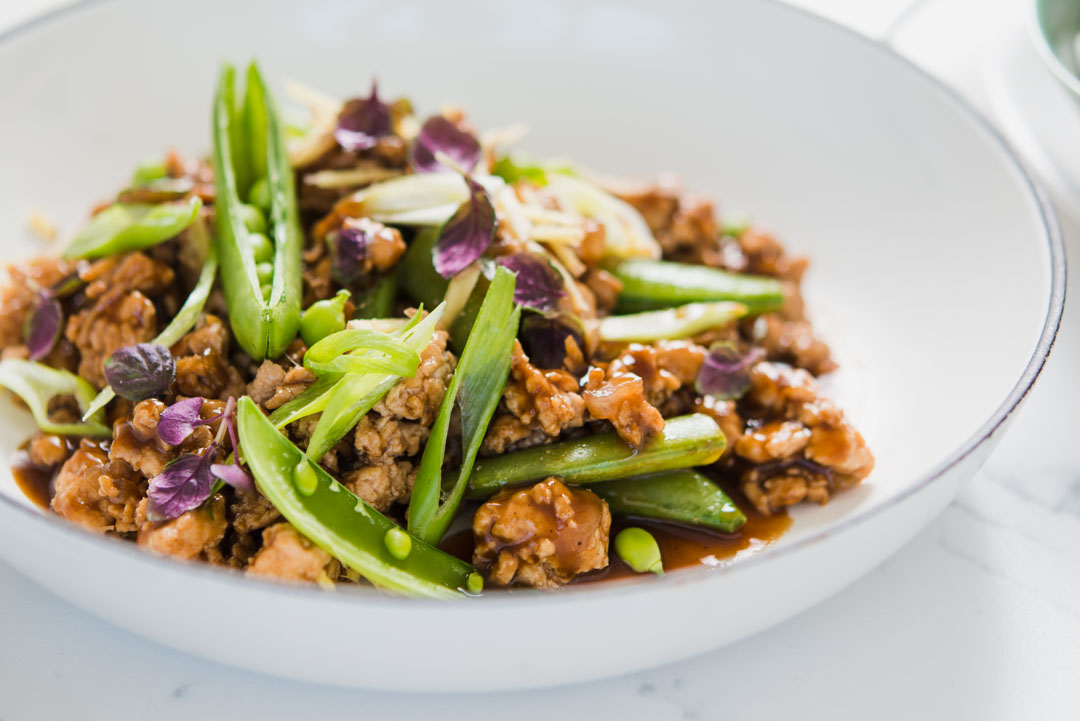 AND NOW I'M ABLE TO…
I'm able to tame a hard light source into the most beautiful light.

Using edge light to create a powerful mood with two different types of shadows.

I know that *sweet spot* to shoot in with window light and could reply on this technique over and over.

I'm able to enhance my shadows for striking visual stories.

Understanding the relationship between distance, height and size became second nature.

I can translate this knowledge into setting up and tackling artificial light.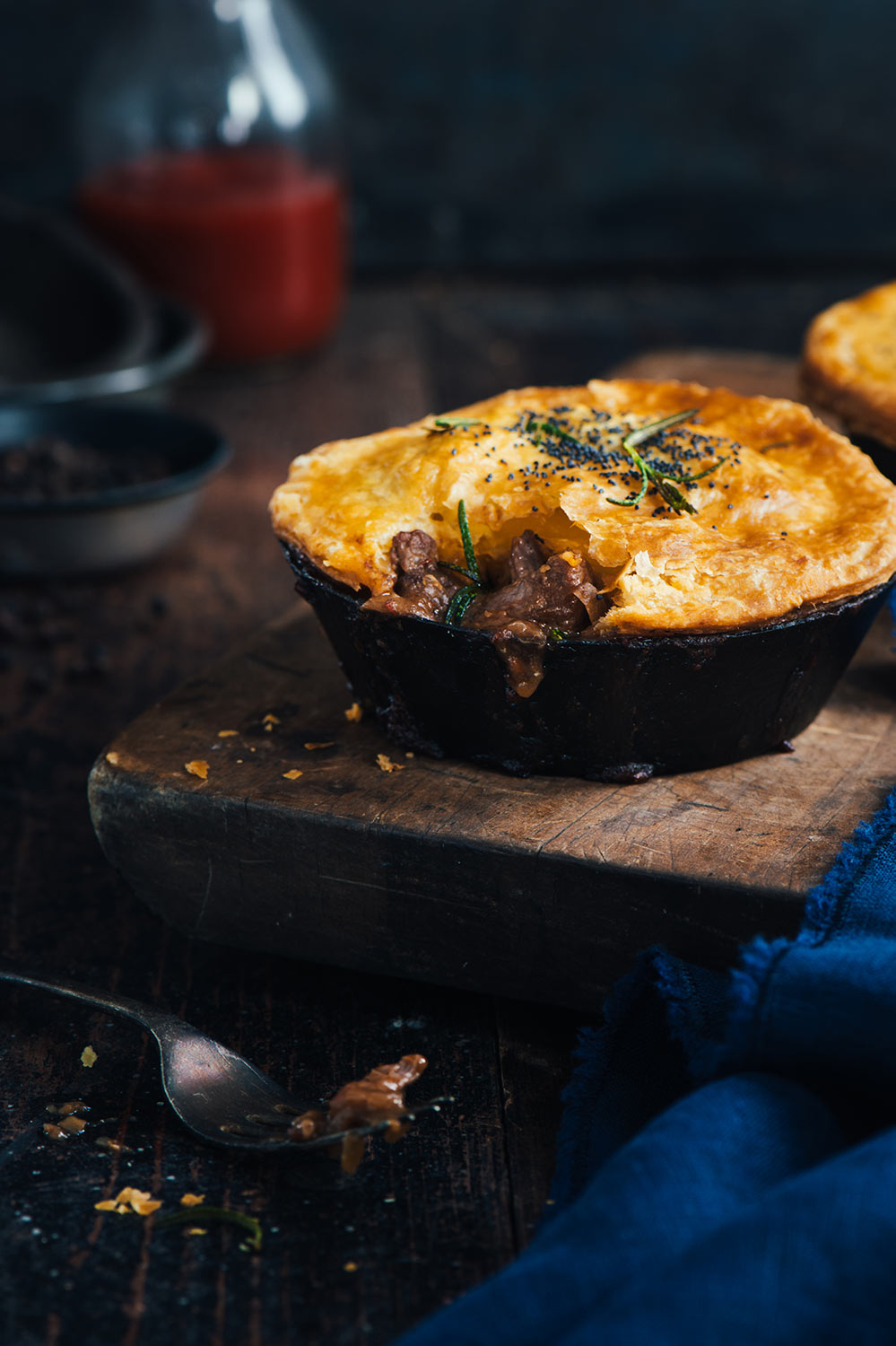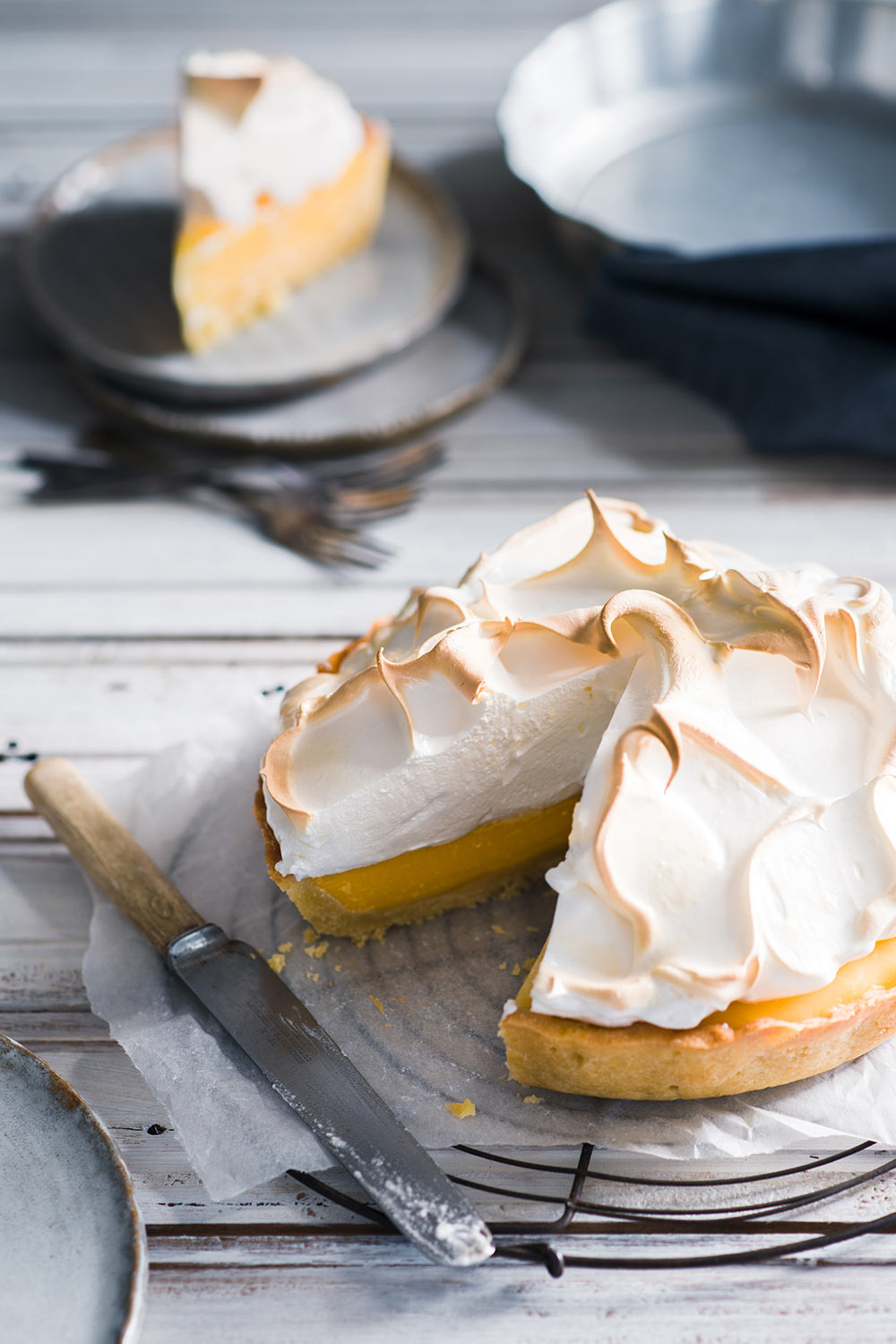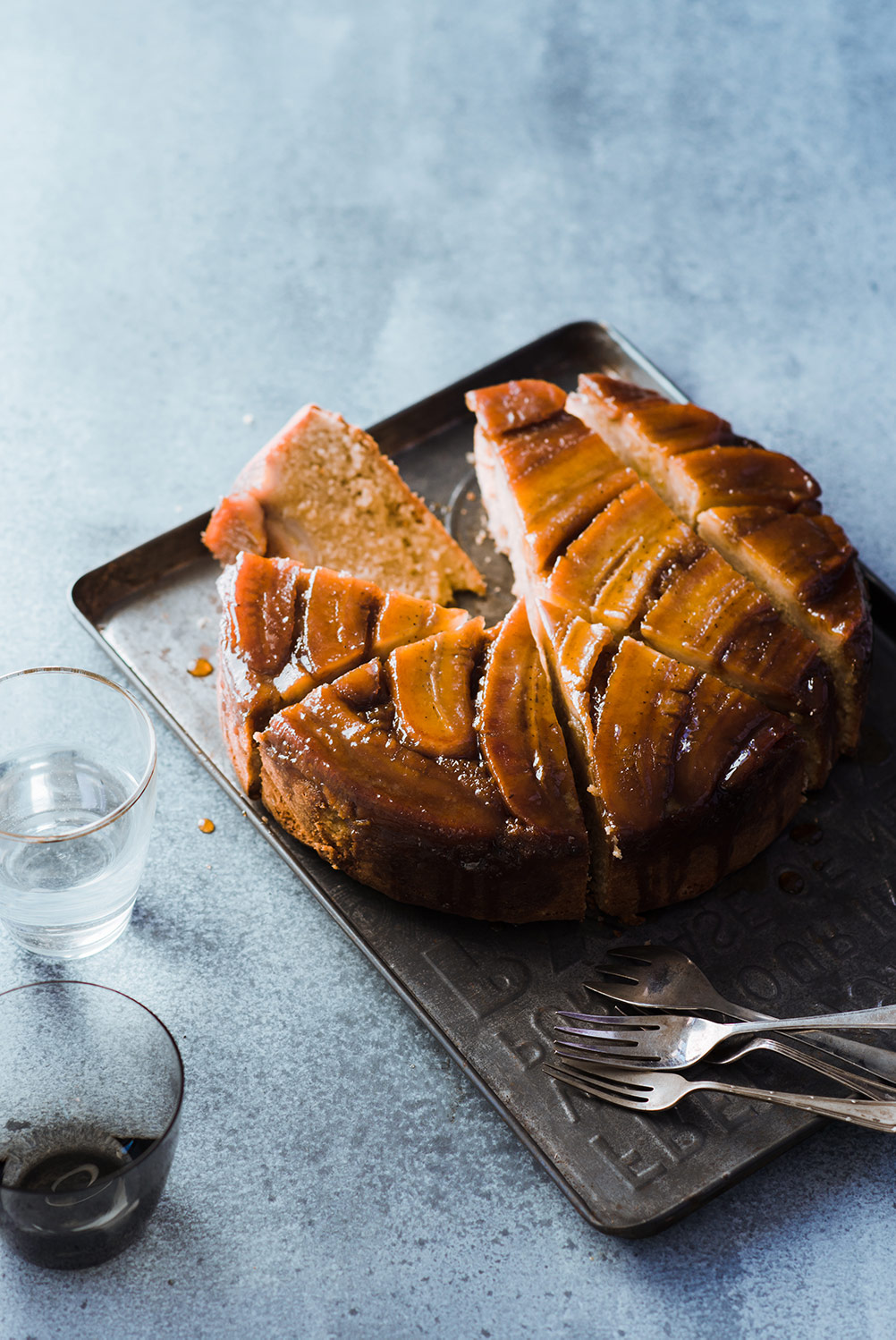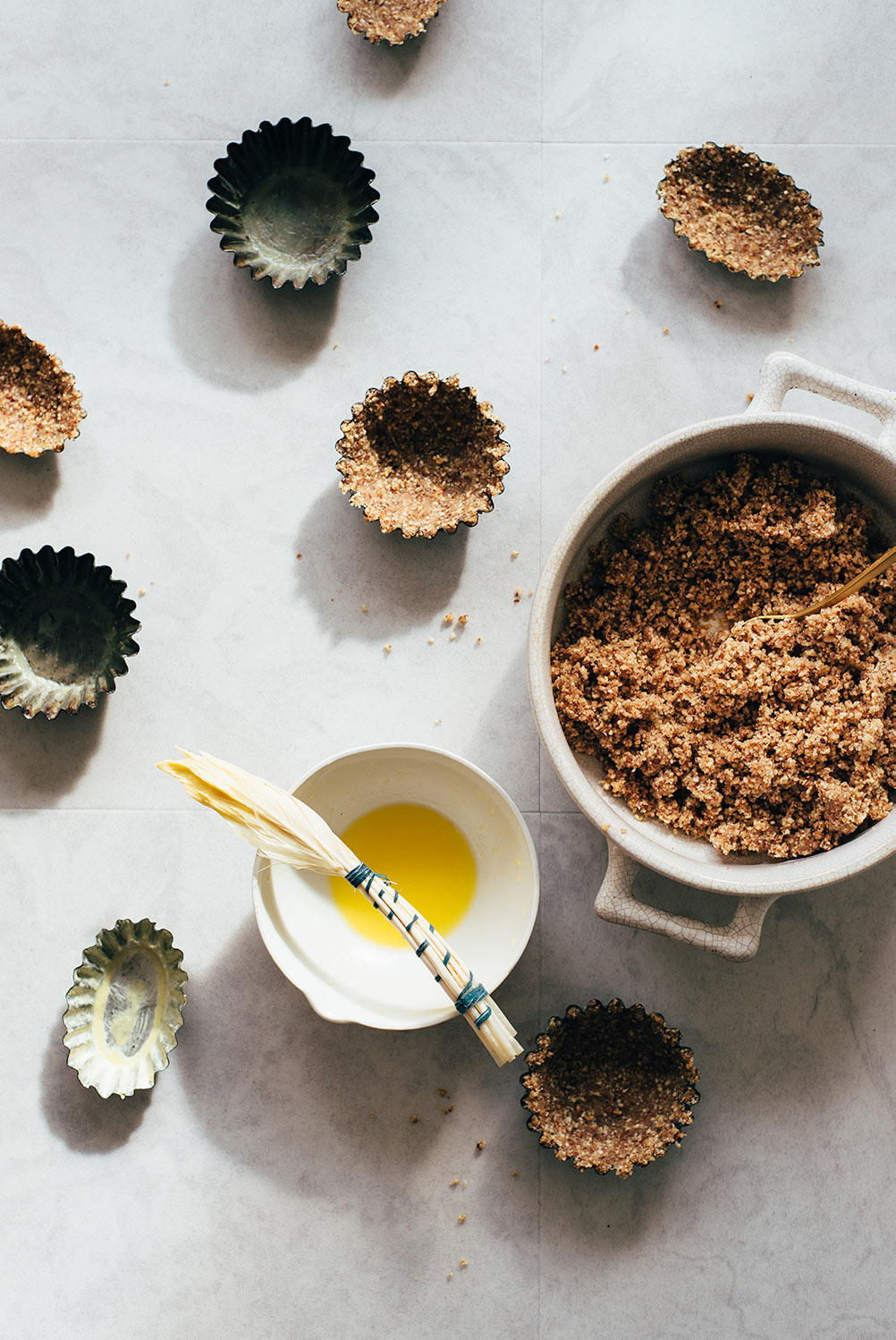 What's Included in Art of Light?
(aka…all the skills that you're about to master!)
How Light Works
Understand the dynamics of natural light and how it behaves, so you can fully control it.
Taming Hard Light
Jump behinds the scenes with me to learn how I utilised a hard light source to produce two very unique images.
Create Mood
Discover the simple manipulation aids I used to create mood.
Enhance
Your Shadows
Find our why shadows are so important in food photography and how I enhance them.
Light at Home
Uncover already accessible and free manipulation aids that can be found around your home to help you shape beautiful light, every time.
Troubleshooting Tips
Now, let's run through some troubleshooting tips that you can quickly integrate into your shoots and get the light you crave!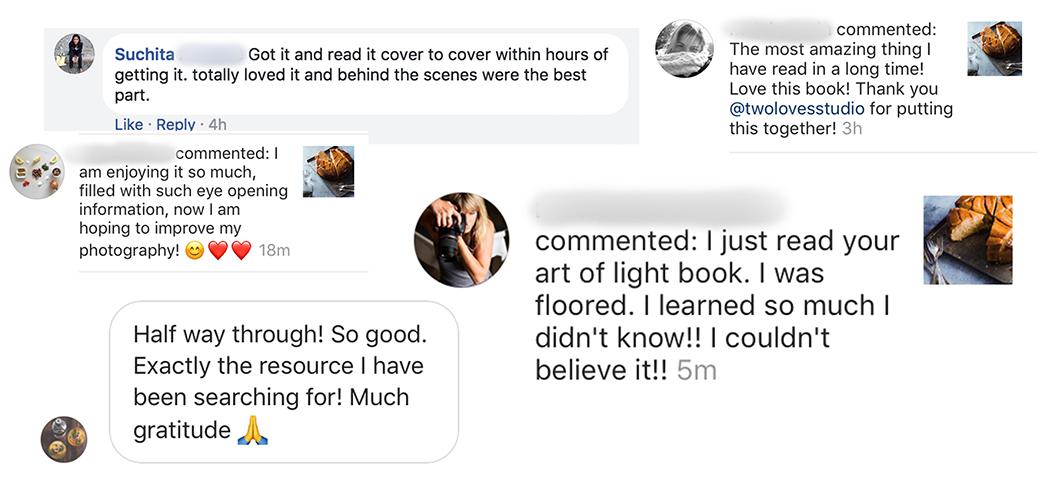 About the Author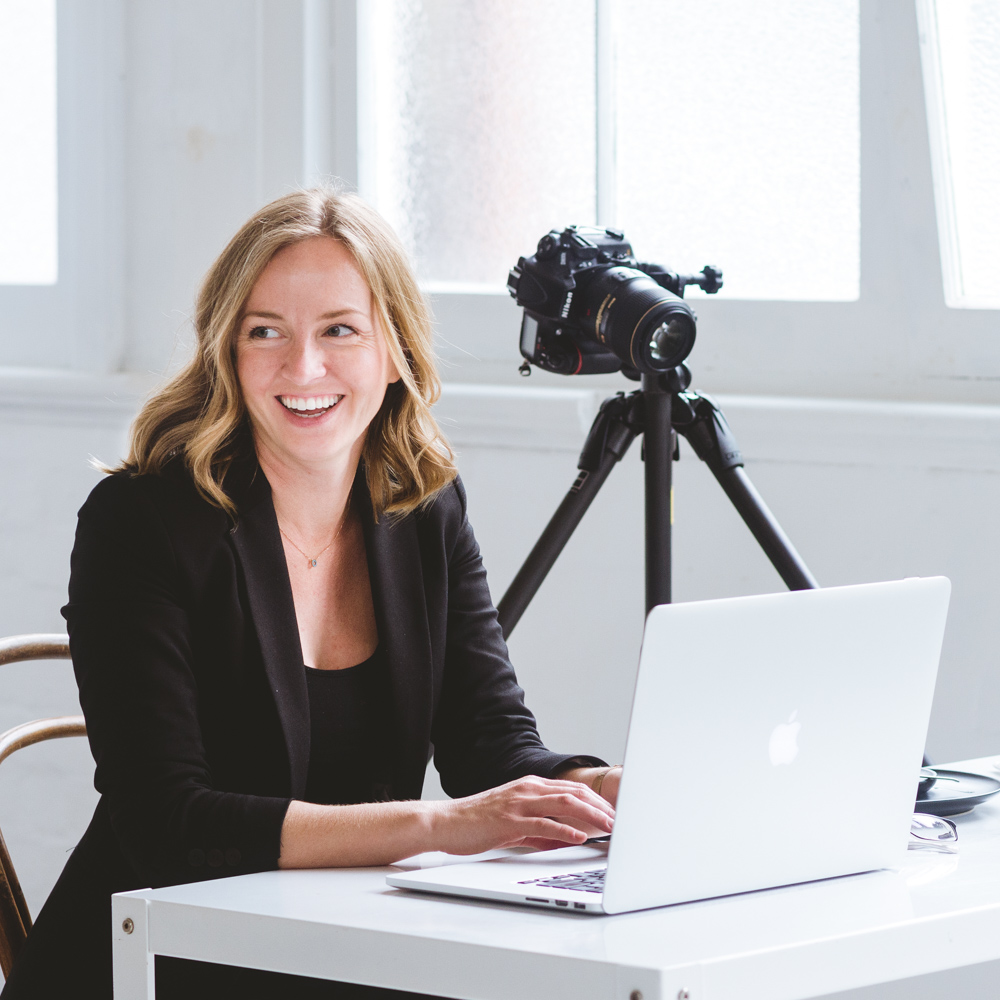 Hi, I'm Rachel.
I love capturing visual stories and adore bright, clean and uplifting imagery that emphasises the beauty of real food. When I take photographs, I focus on the honest details and intricacies that connects us emotionally to food. My work has been featured in a range of magazines and publications all over the world.
More importantly, though, I know what it's like to sit in your 9-5 gig and want something more. I LOVE teaching and empowering others to find joy and inspiration in their photography and creative life.
FAQs
Here are some common questions about Art of Light.
What format is the Case Study Book?
The Art of Light is available as an instant PDF download. The book includes a number of interactive links to help you navigate each lesson and get the most out of learning about natural light. It is recommended that you work through this book on a computer or tablet. A printed version isn't currently available for purchase, however, it is designed to fit a standard US Letter printer so you can print it yourself.
Can't I find this information for free online?
You can definitely find out about the dynamics of light for free if you're willing to trawl through hundreds of blog posts and online resources and piece together the information. (AND that's only if you find quality and reliable information). You can't, however, find behind the scenes setups of the three case study images. You also won't be able to find out about my journey and thought process of modifying natural light. Being self-taught, I know how to make sure I teach information in a way that sticks.
How much is the ebook and what currency?
Art of Light is $27 USD.
I'm confident with light, can I learn something new?
There is a lot to know about natural light. Although it isn't sexy, light follows the laws of physics. If you don't truly understand the Inverse Square Law and how to apply it, Ambient light power, Light fall-off, how to create Hard and Soft light, edge light or strip light, the difference between Sunlight and Skylight, plus that more times than not your diffuser if your light source NOT your window, then there is certainly some powerful knowledge to be gained by reading this behind the scenes case study.
Do you offer a refund or guarantee?*
I have created this book beyond a basic level. Not only does it cover the basics of natural light, but it provides insights into high-level modifying techniques to take you a step further than those who are self-taught. I am confident that you'll learn something new, that if you don't learn at least ONE new thing, I'll provide you with a full refund within 14 days of purchase.
Is this ebook for beginning or advanced skills?
In this ebook I walk through the basics with you, and then build onto more simple, but advanced set ups. Most advanced photographers have never studied the dynamics of light and don't know how to utilise the Inverse Square Law. Understanding this will not only help you with natural light, but will help you understand how artificial light works.
Create beautiful images every time with natural light.
Over 85 pages of light skills

Interactive PDF format
3 behind the scenes setups

Problem solve with my guides.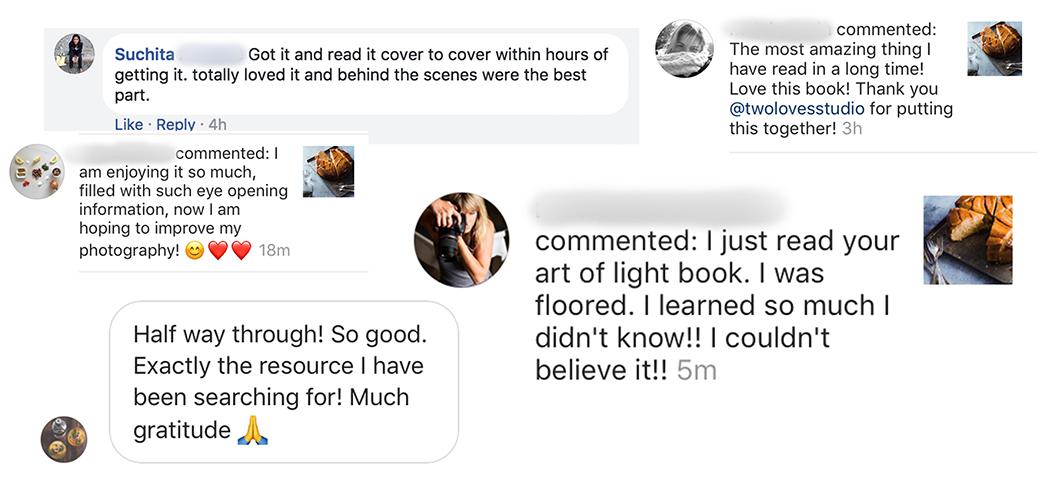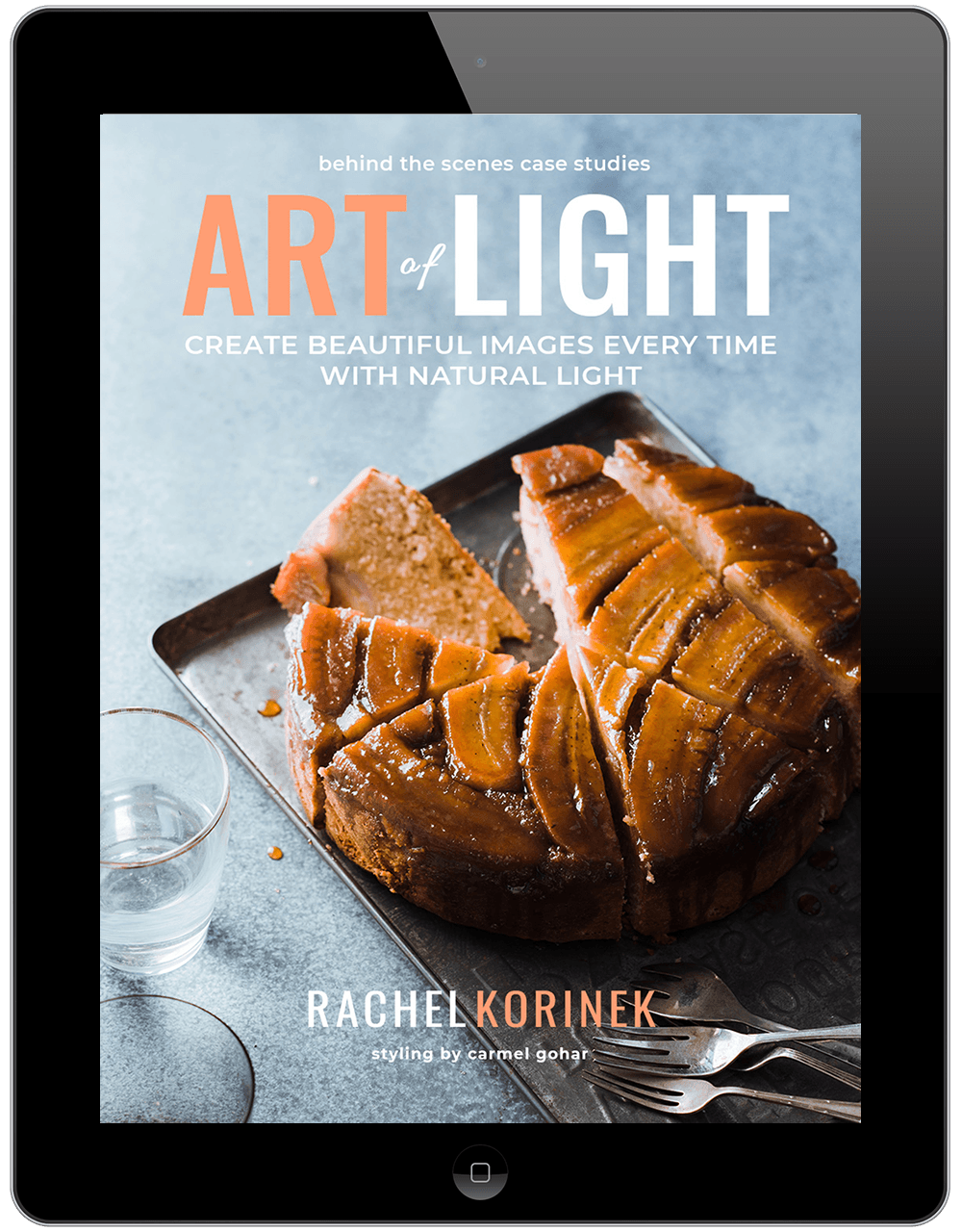 14 day
MONEY BACK
GUARANTEE
*I want to make sure you're happy with your purchase!
​​
I believe this is one of the best ebooks you'll ever read, as I created it to empower you to craft and tame the light you crave. If you read through the entire book, implement the tips and techniques found in the case studies and don't see results in your light, simply request a refund in the first 14 days of purchase.
​​
© 2018 Two Loves StudioDisclaimer Terms Privacy