This post may contain affiliate links from products and services we love and trust.
Creating an interesting and eye-catching cocktail garnish can really lift your cocktail photos. It can help a classic cocktail to stand out, and it's an easy way to make it your own.

But you don't have to overcomplicate your cocktail garnishes for them to be interesting and unique. In this post, I am going to share with you a few very simple ways to elevate your cocktails using, simple but surprising garnish ideas!
Are you ready? I've got lots of examples for you.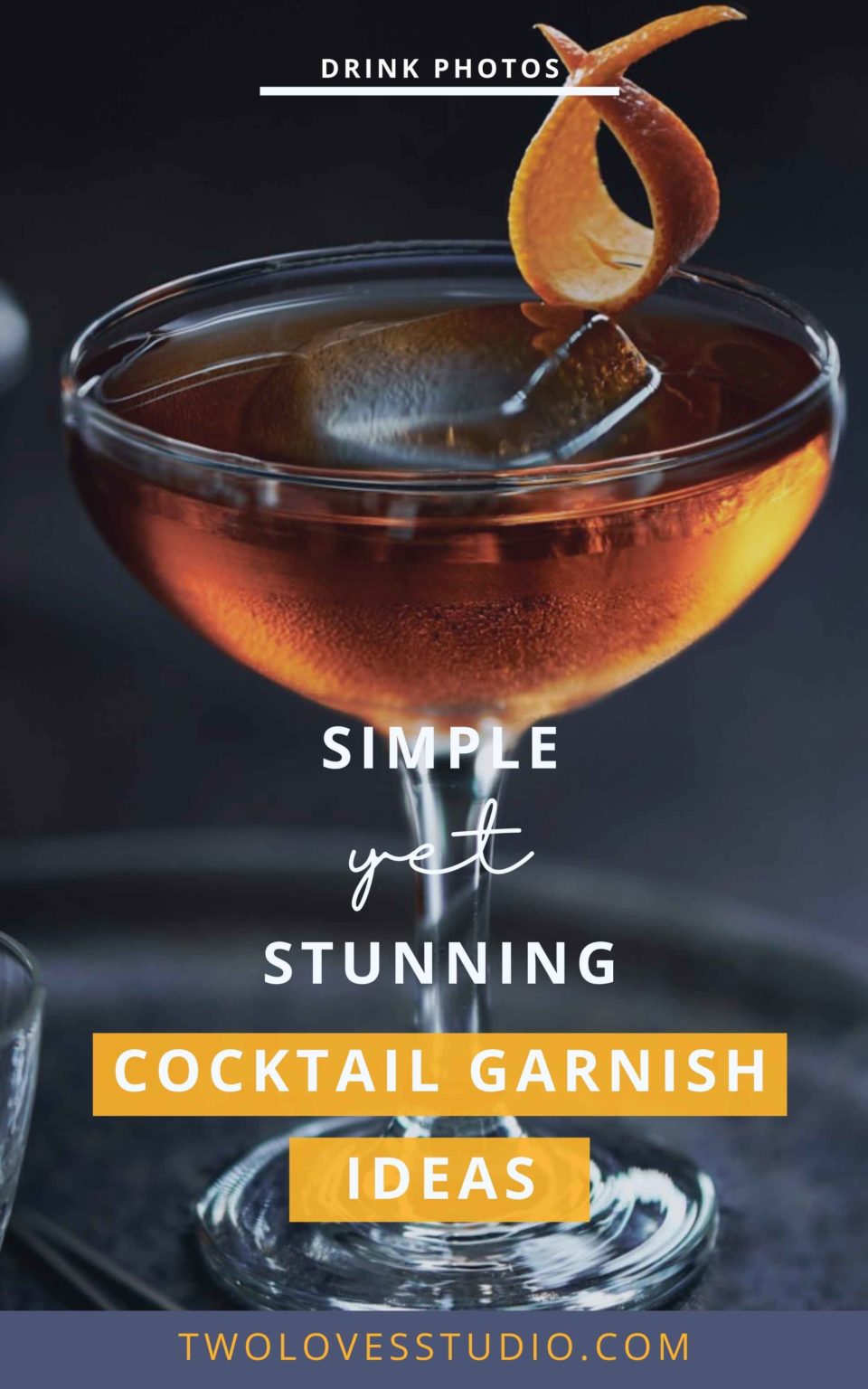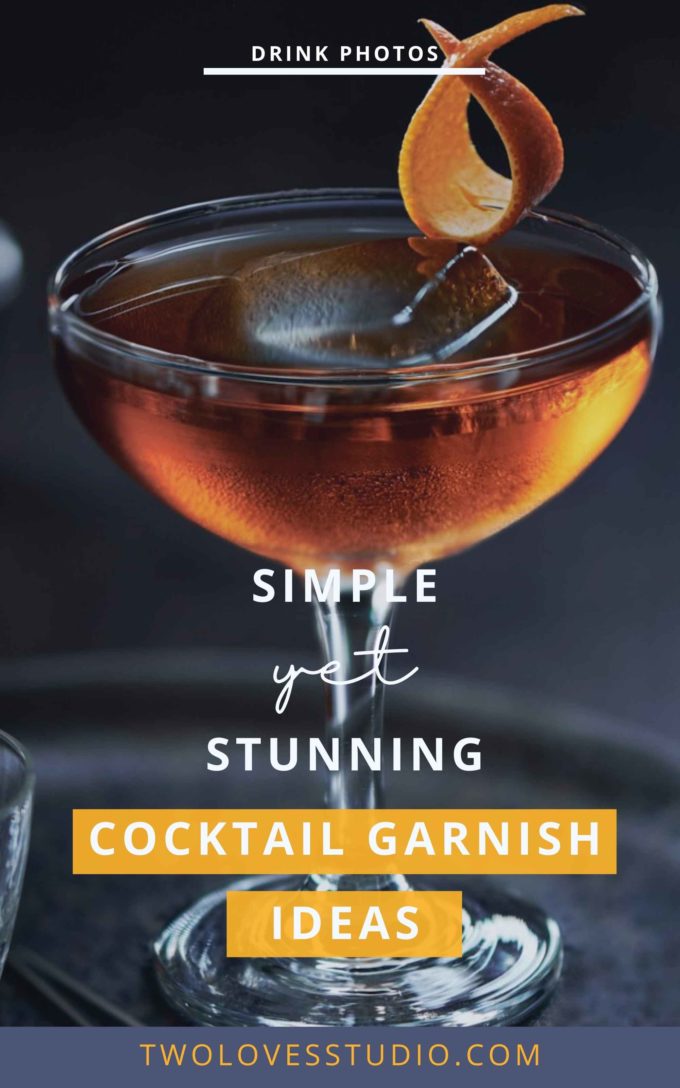 Freeze Dried Berries
Simple, but delicious. Freeze-dried berries are a great garnish option. You can crumble and sprinkle the berries over the top of foam-based drinks for a delicate and luxurious feel to your cocktails.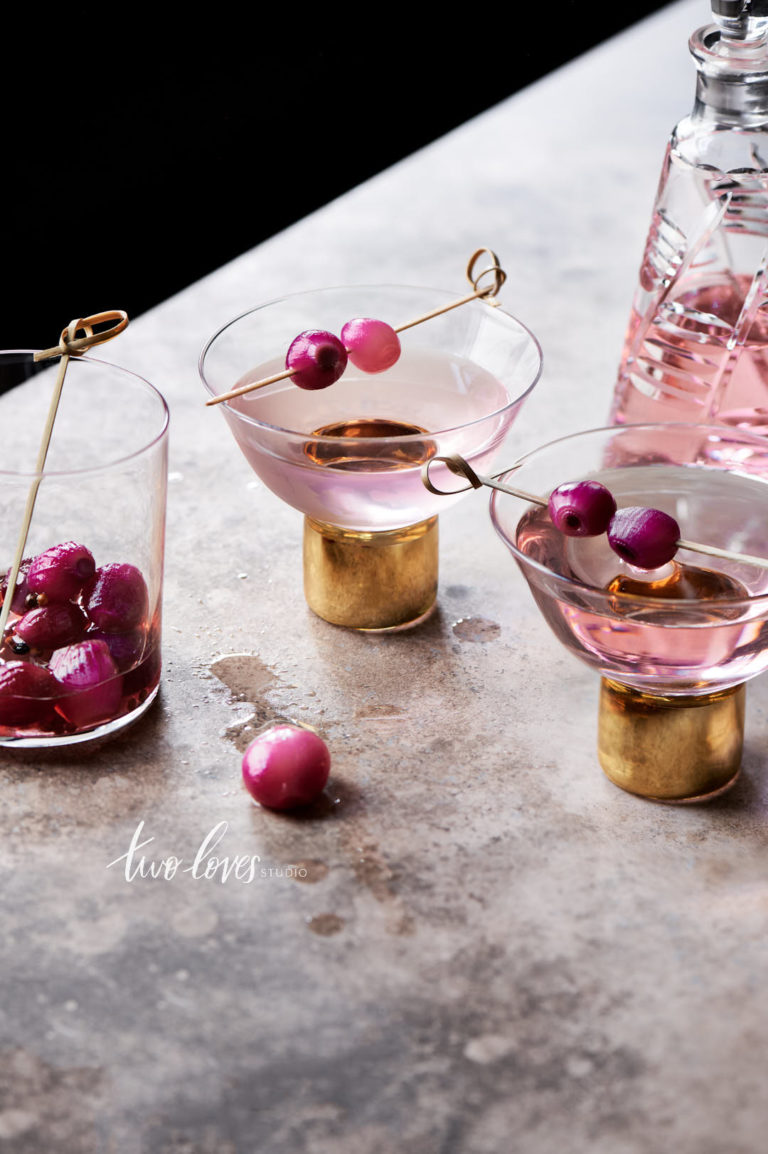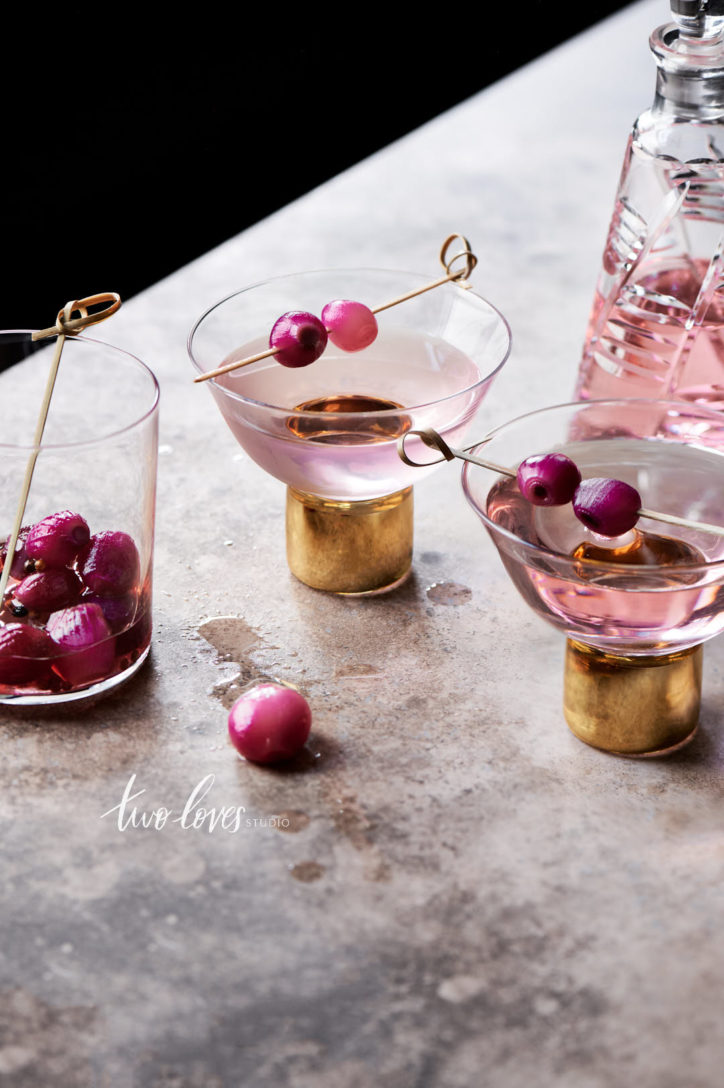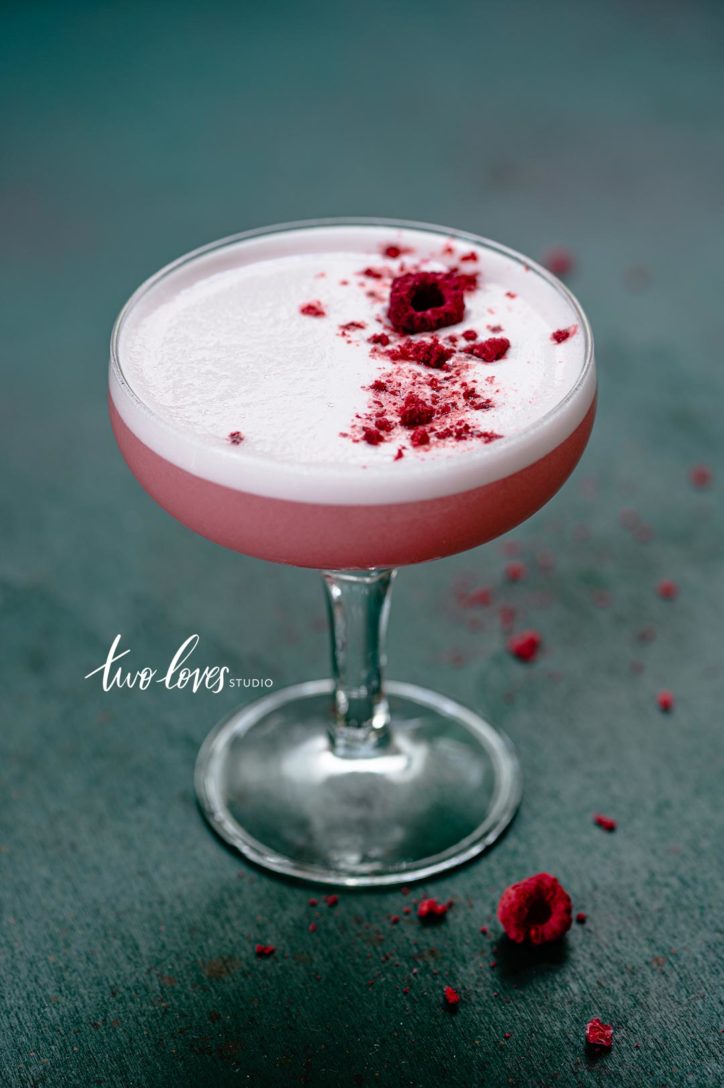 Pink Pickled Onion: The Unexpected Cocktail Garnish
An interesting take on a standard cocktail garnish. A pink pickled onion is the unexpected. Sometimes, giving a standard garnish an unexpected twist can be a really nice touch – and it's simple too.
A pink pickled onion is just a small red pickled onion. Why not try it as a garnish for a pink martini?
Fruit Cut Into Shapes
A star is an impressive shape, so it can bring a little magic to your cocktail garnishes. If you have little fruit or cookie cutters, you can cut interesting shapes into your garnishes.
I took a slice of apple and cut a start shape into the middle. It made for an elegant garnish to sit onto of a highball of ginger beer and whiskey. If the fruit has a shape to start with, like star fruit – you can use that too!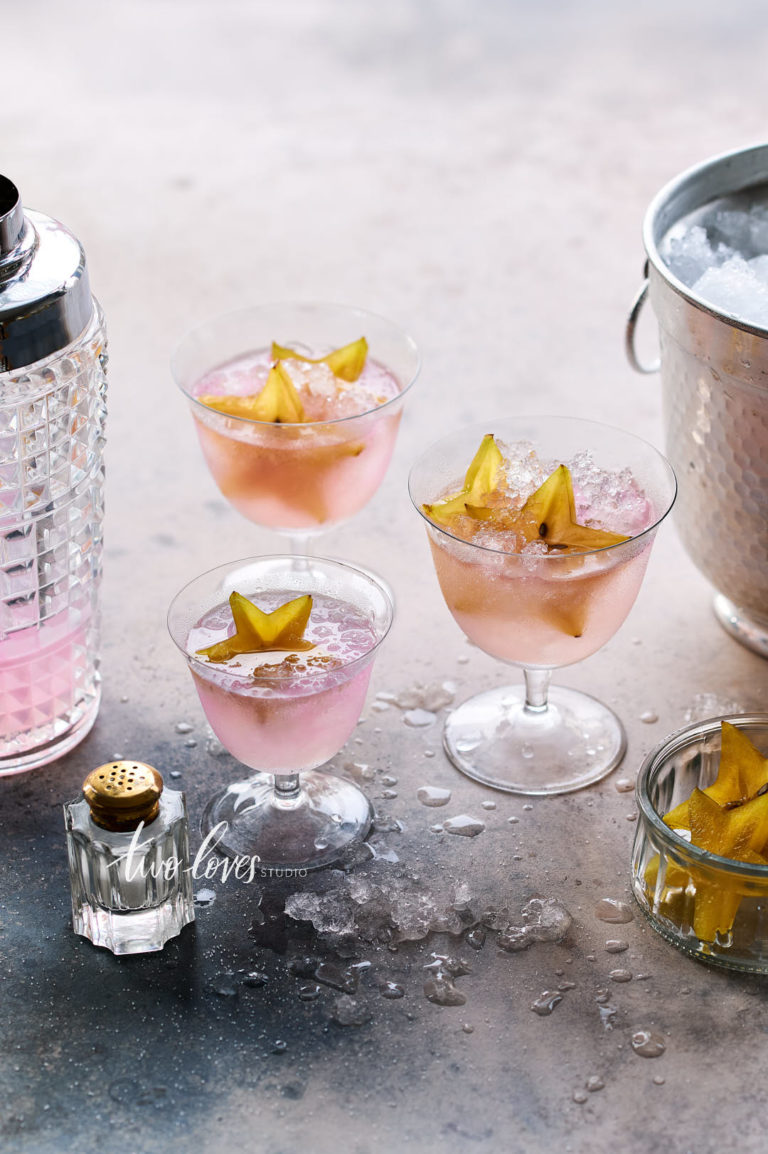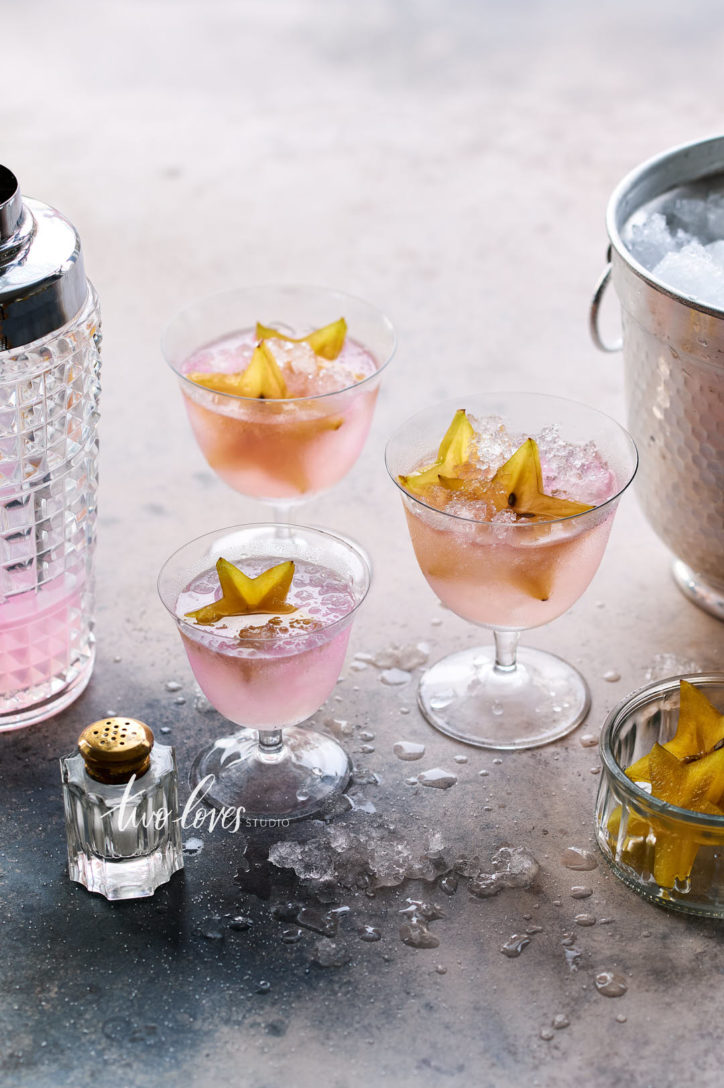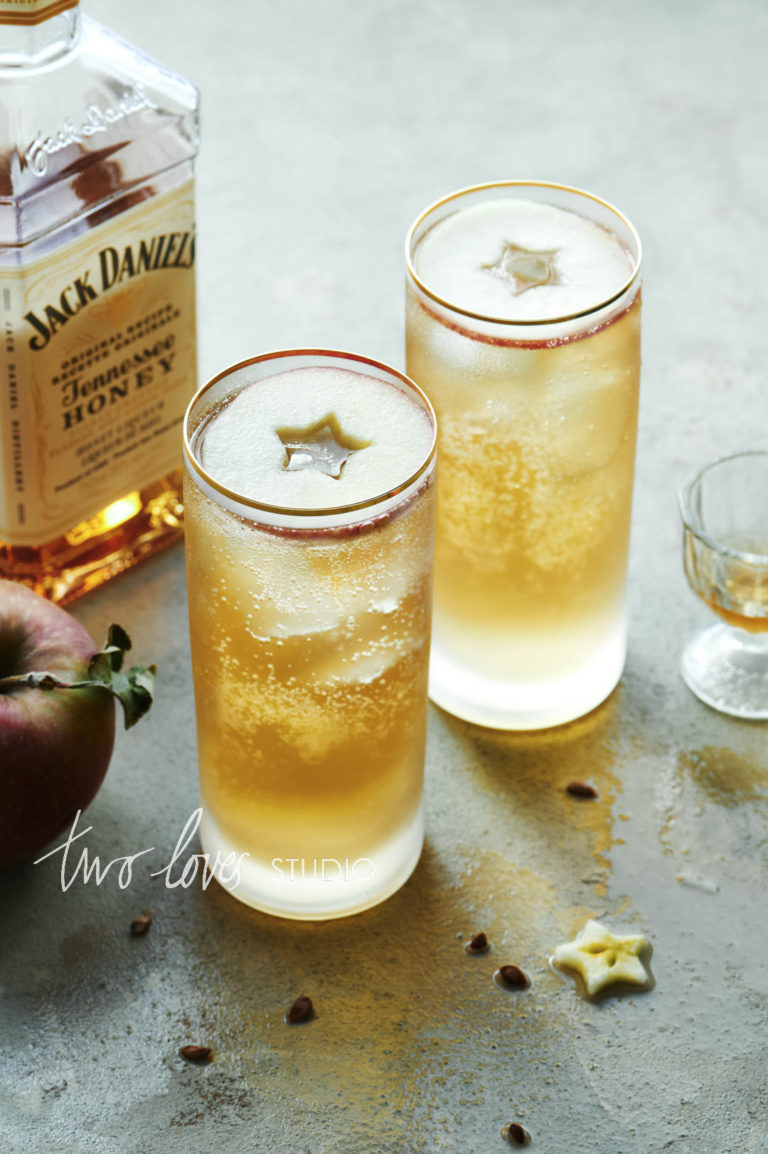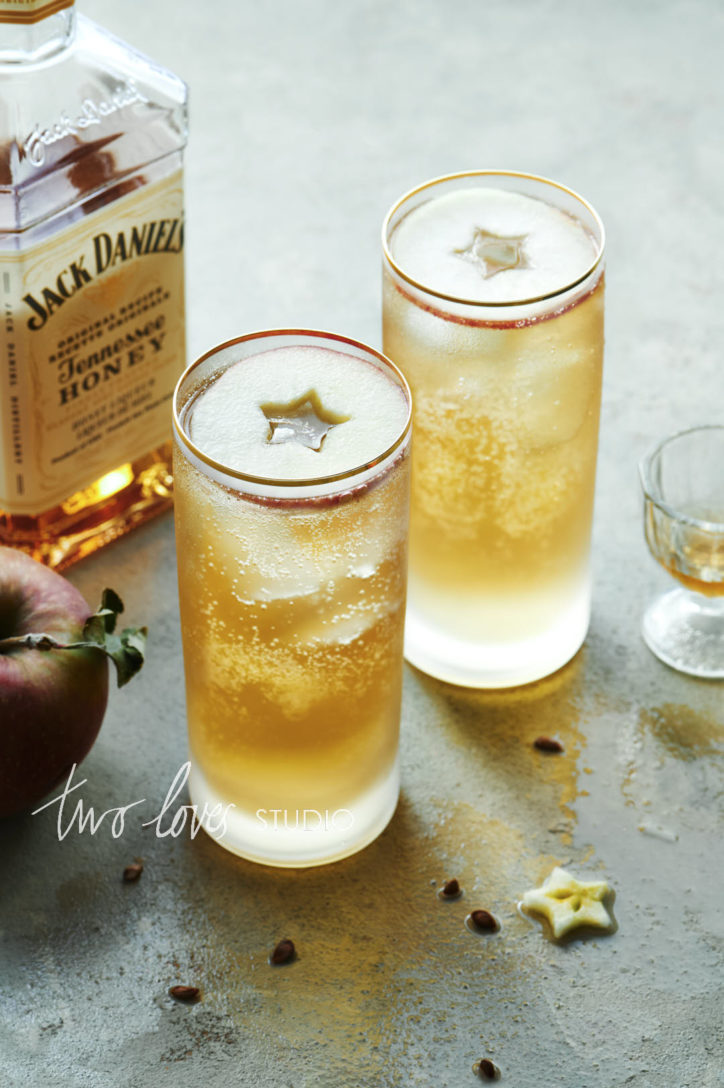 A Dusting of Freshly Grated Spice
Not only is this a delicious way to top off a cocktail, but it's also a composition tool to use as you can add that element of movement to your shots.
Perhaps you can even make a moving still by creating a GIF! Here I grated fresh nutmeg over my Irish Coffee to give it a festive feel.

Smoking Herb or Fruit
Another fun way to add some movement to your shots is to garnish your cocktail with a little bit of smoke. Whether it's a smoking rosemary leaf or a caramelised grapefruit slice, it adds interest and movement to the frame.
This can help the viewer imagine what it will be like to sip on this beverage. You can either use a long stick match or a culinary torch.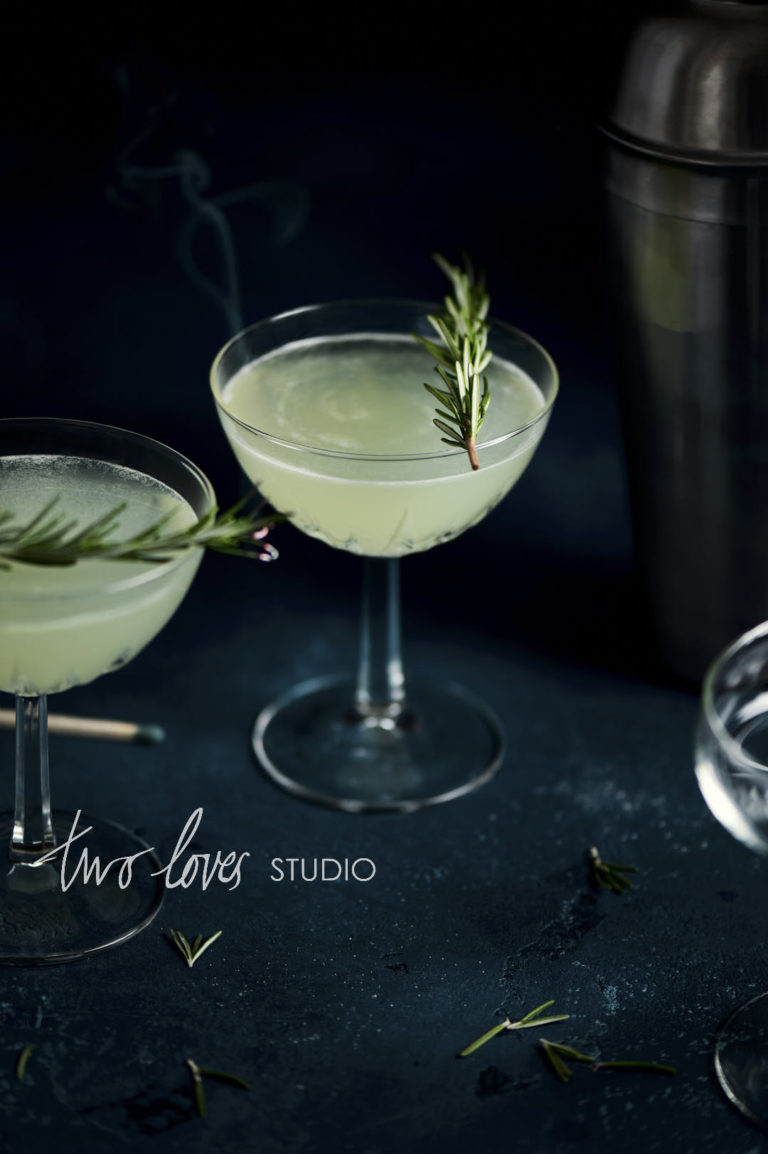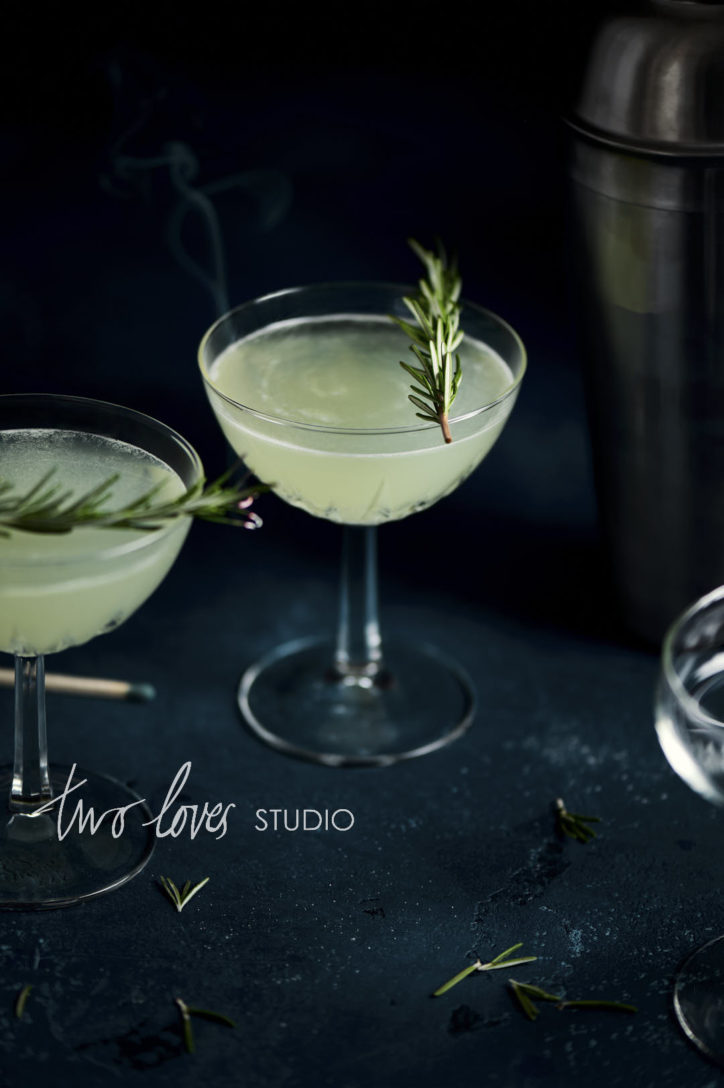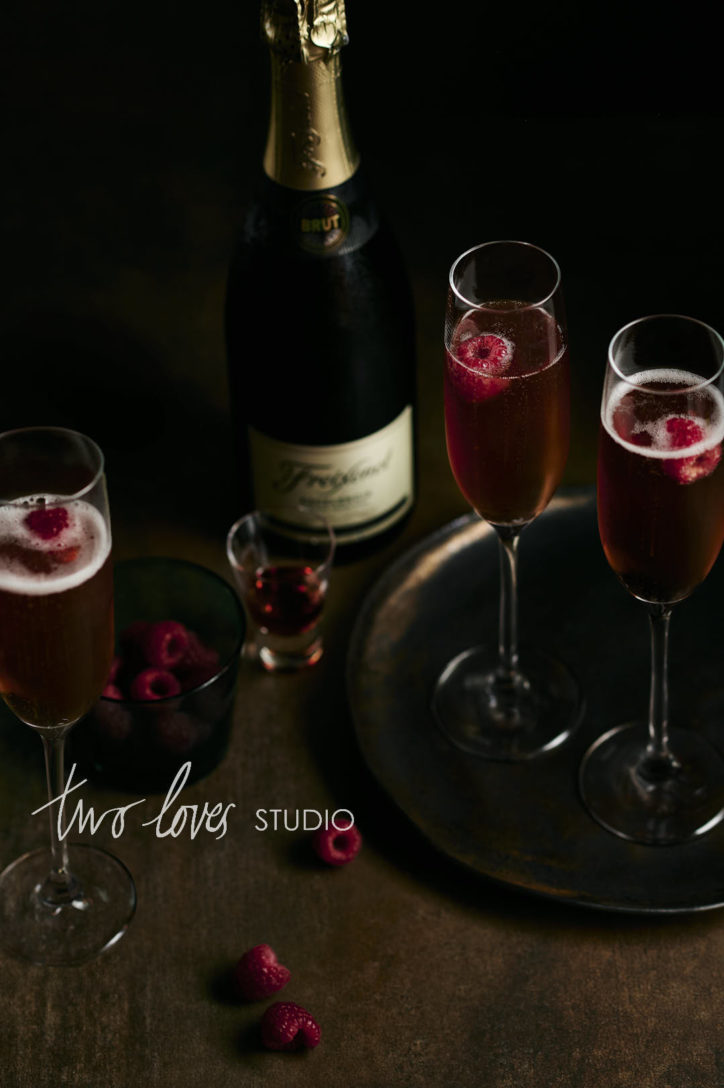 A Floating Berry
Never underestimates simple done well. Just like a floating raspberry in a champagne or bubbling cocktail. The delicious and crisp bubbles will hug and dance with the berry, making for some interesting texture at the top where the bubbles hang out.
A Maple Leaf
I saw this in a cocktail book once and I fell in love with the idea! Especially because I was living in Canada at the time and there were so many varieties to choose from.
Remember to wash your maple leaf, and some garnishes are there for show only! Sitting nicely onto a pulpy cocktail can be a nice touch.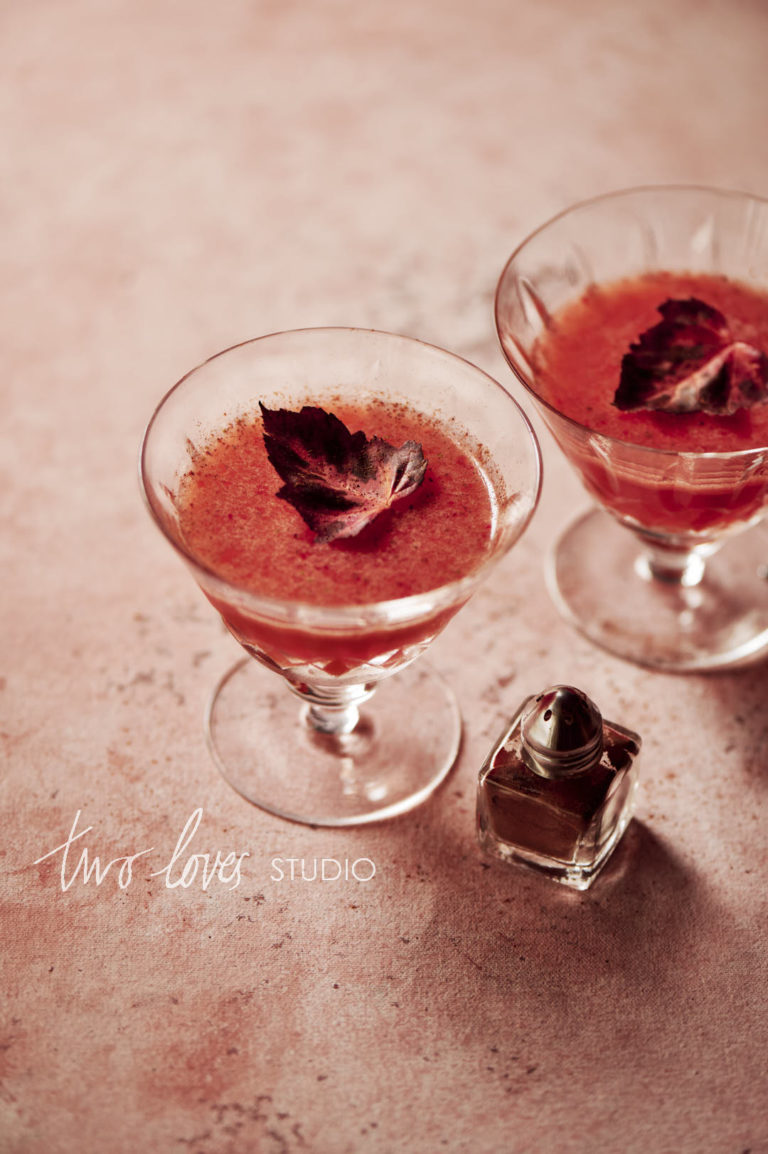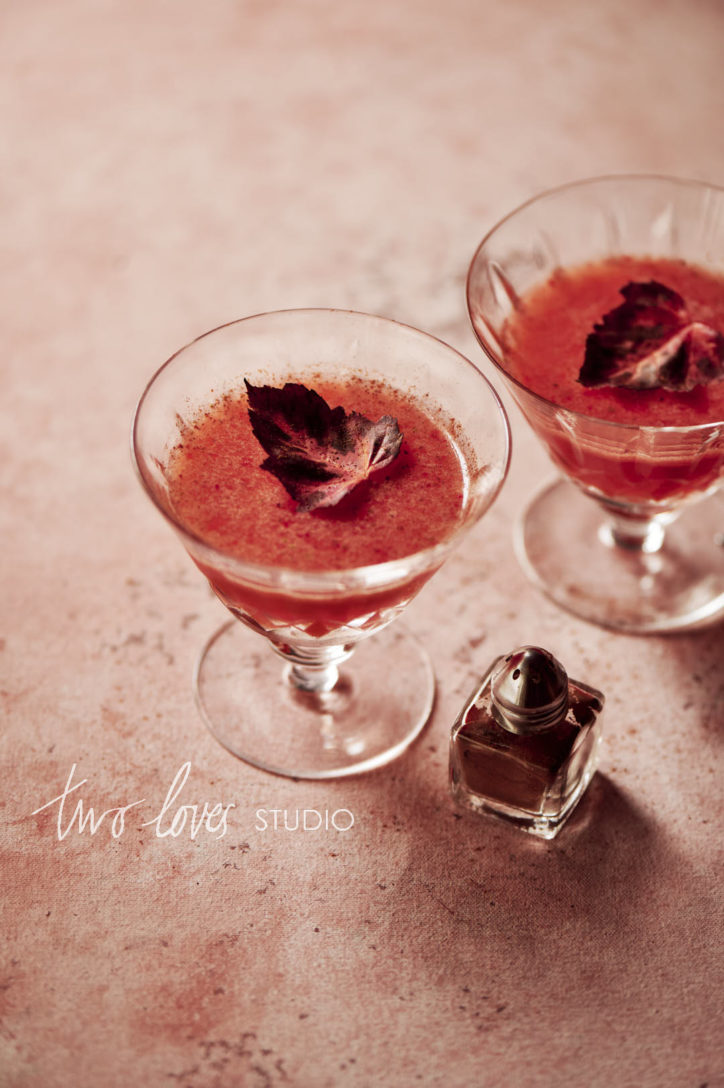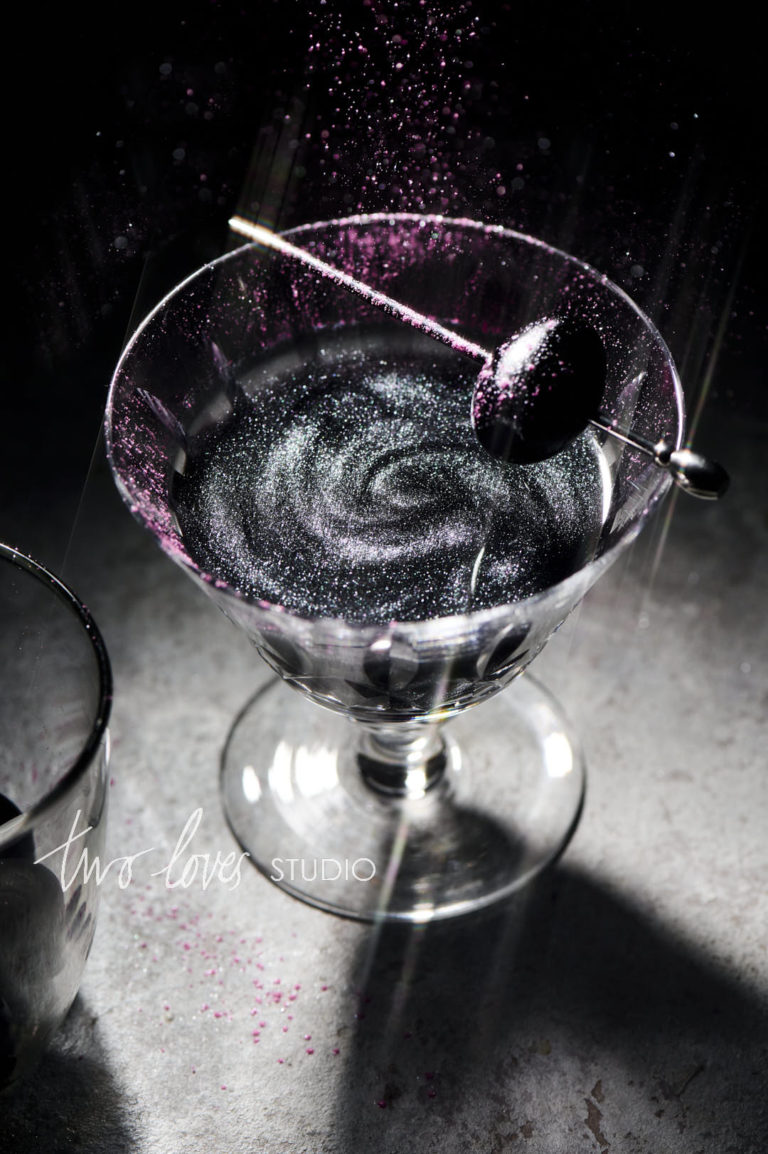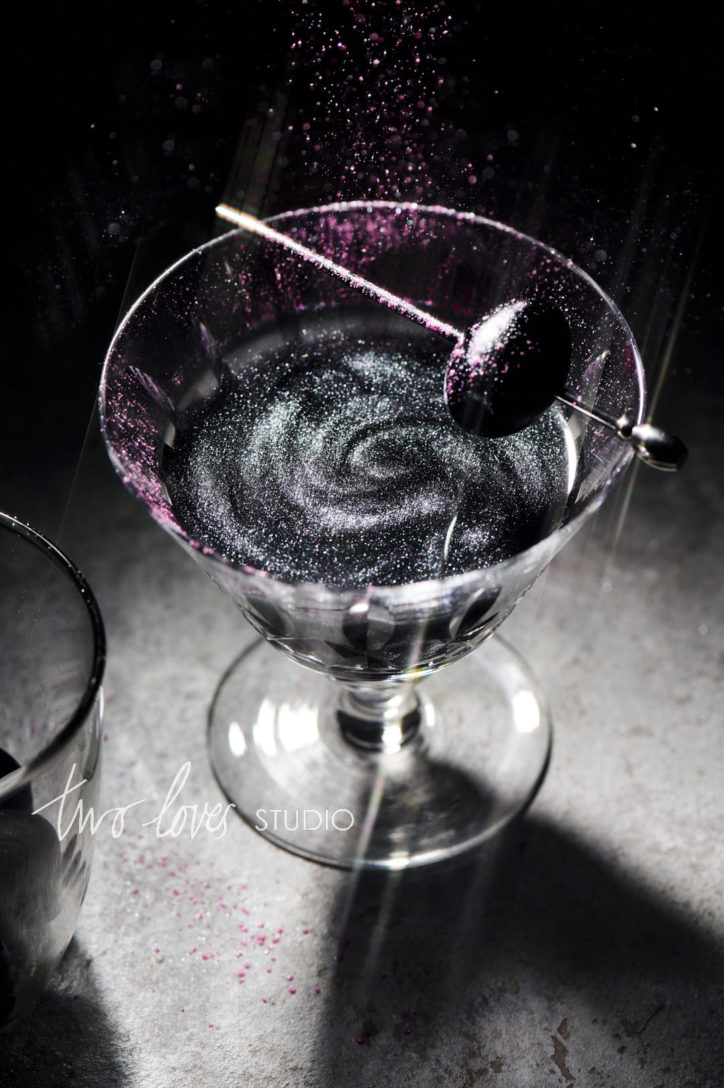 Edible Cocktail Garnish: Pearl Dust
If you're looking for an 'out of this world' type garnish, then edible pearl dust just might be for you. I used this for a Halloween cocktail and there are two ways you can use it to your visual advantage.
Sprinkle it on your cocktail, then give it a stir to see the cocktail do it's magic!
Caramelised Citrus Slice
Adding a slice of fruit to the top of a cocktail can be a lovely way to add texture and dimension to your photos. If you're cocktail calls for it, think about caramelising your garnish in some butter and sugar first for that delicious caramelised look.
Use a culinary torch to caramelise the garnish in place on the drink.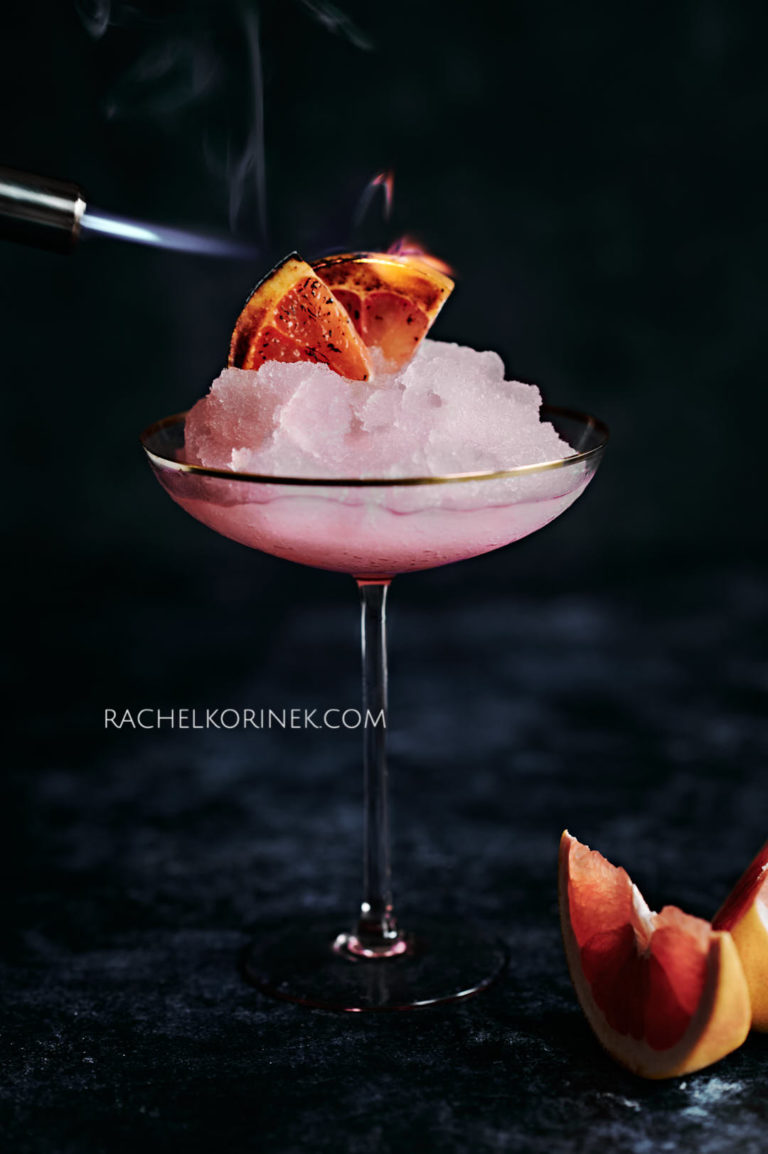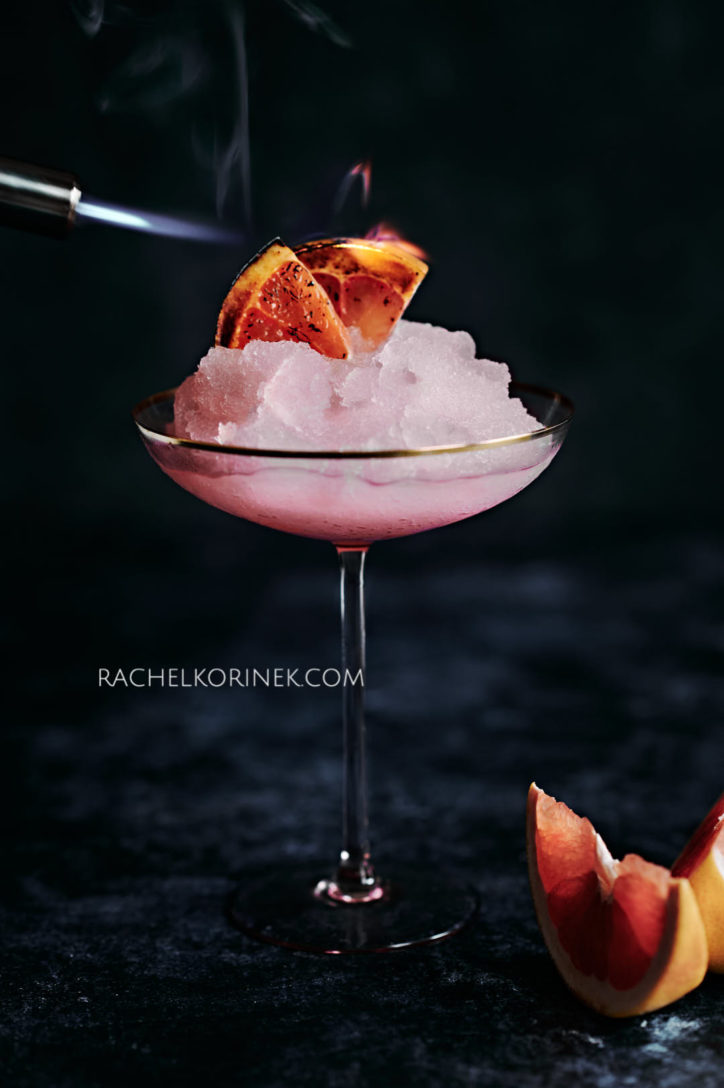 Edible Gold
The ultimate New Years Eve cocktail garnish is edible gold! You can use it on top of a whiskey sour, or bubbling in your champagne.
Edible gold can be found at speciality ingredient stores or online. It's pricey for a gram (or ounce), but a little goes a long way.
Vegetable Ribbons: Cucumber or Rhubarb
Using a regular vegetable peeler, cut long strips of cucumber or rhubarb that will make impressive twists for your tall collins style glasses. To help them stay in place, press them to the glass then add crushed ice and your cocktail.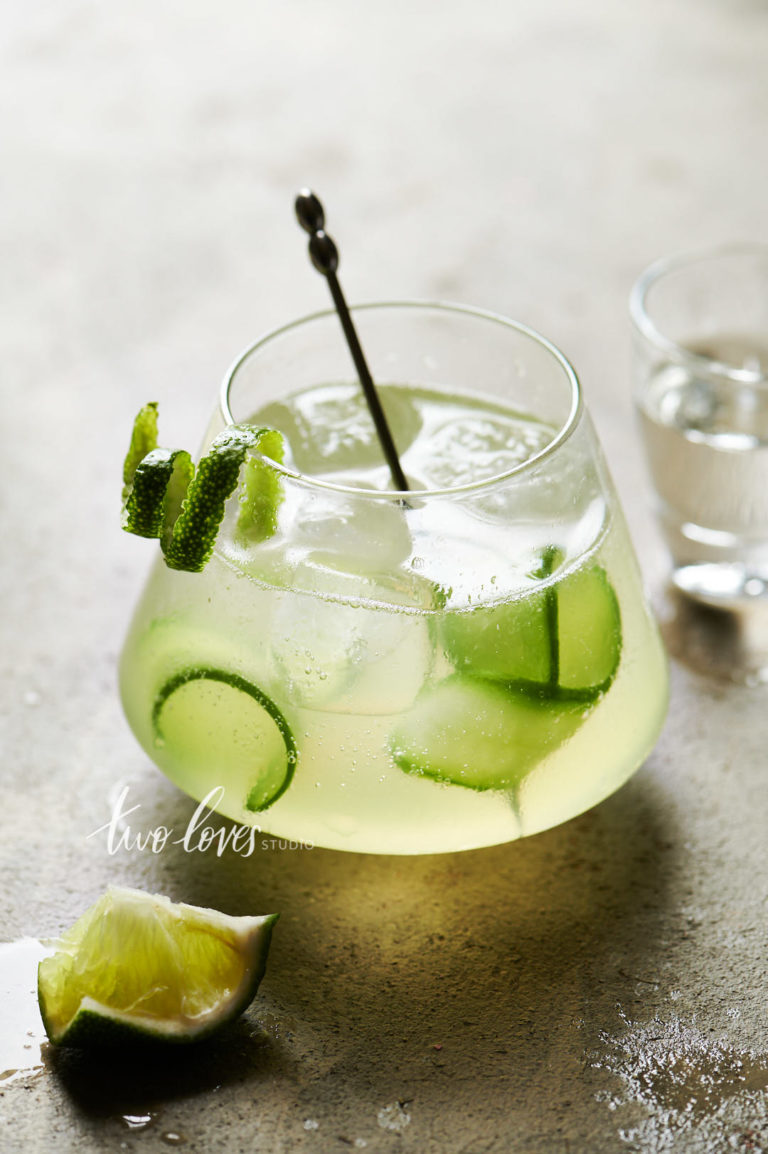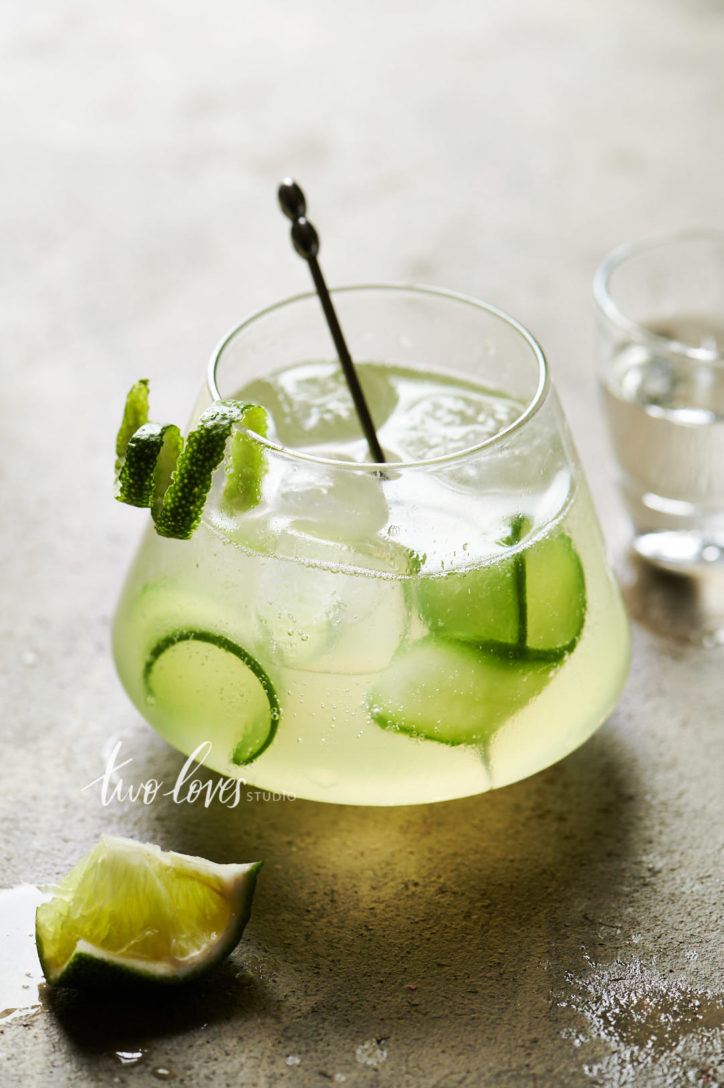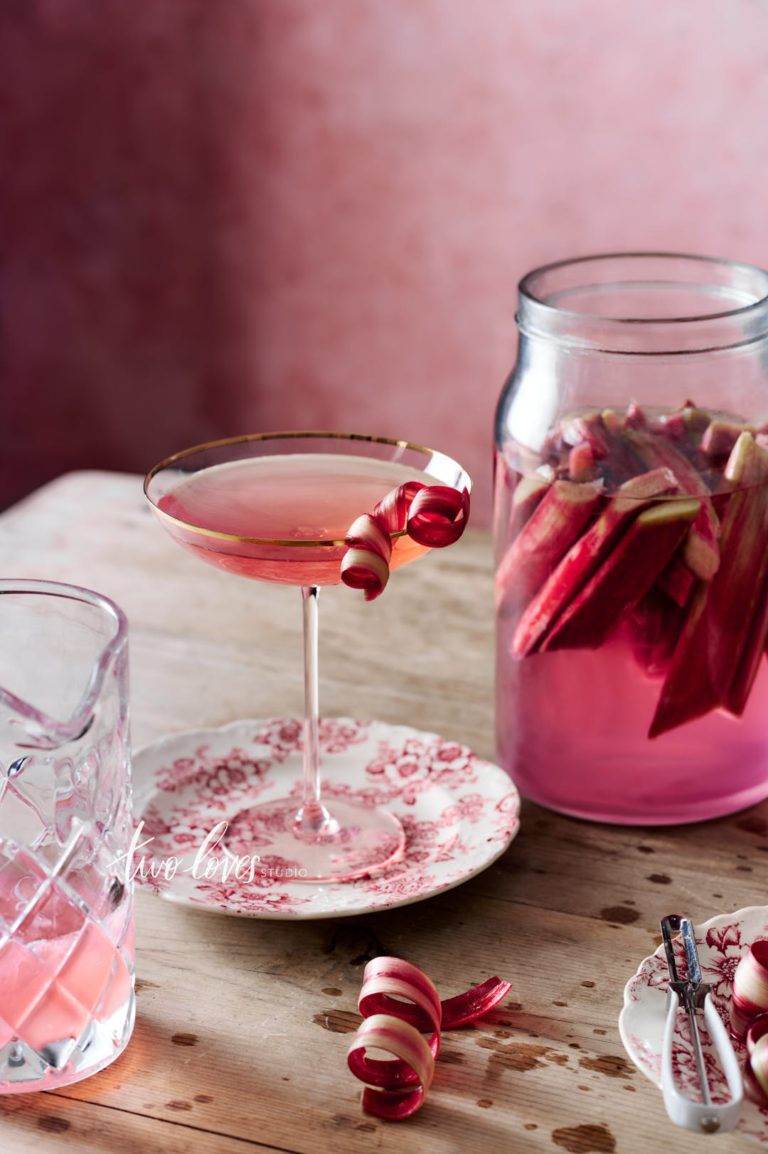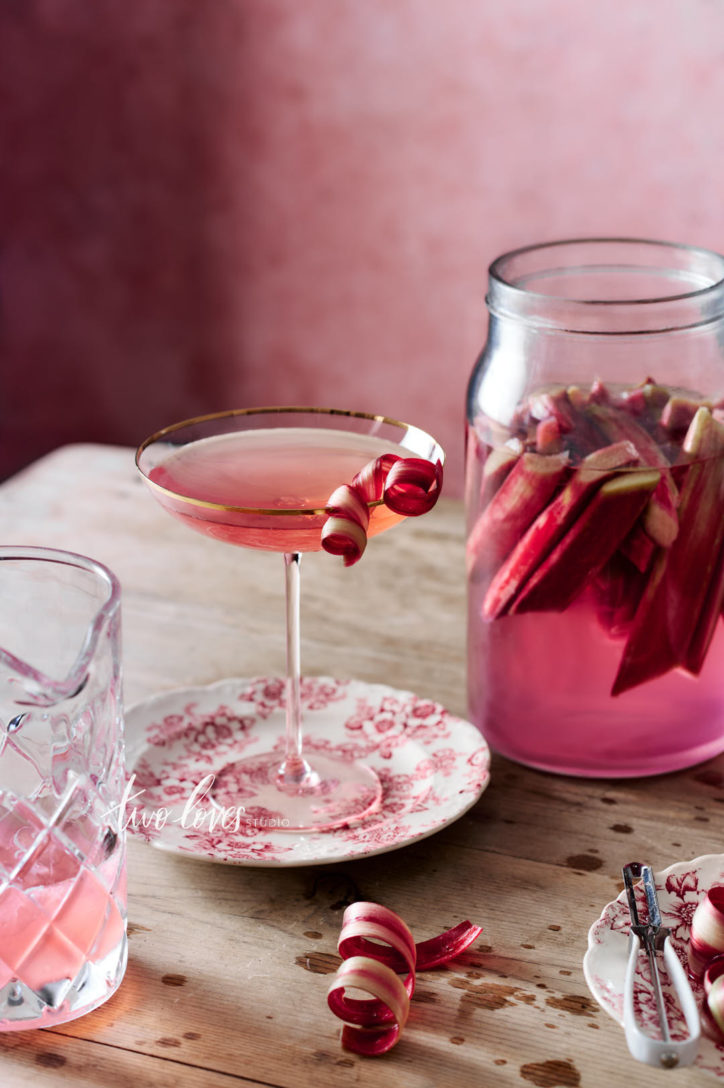 Edible Flower
All about the presentation, you can use an in-season flower to sit on the top of your foamy-egg white cocktails for a bit of pizzazz. If your flower isn't edible or organic, make sure to wash it and let your guests know it's just for show.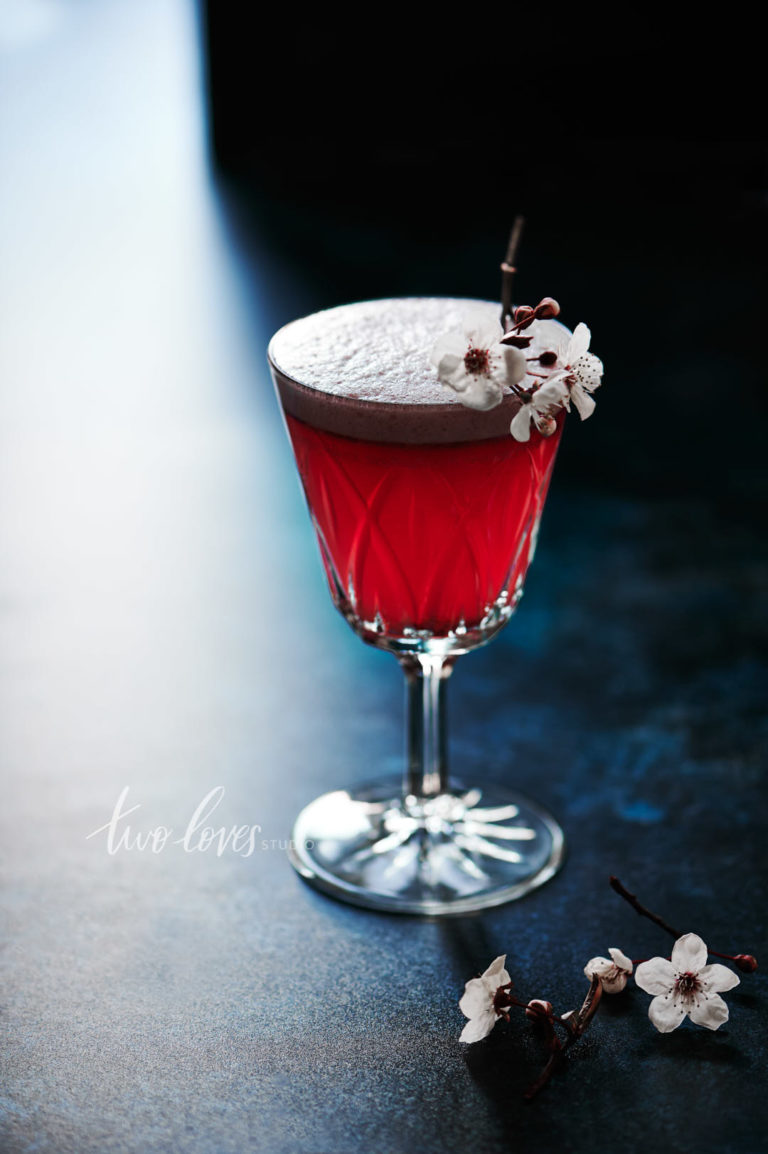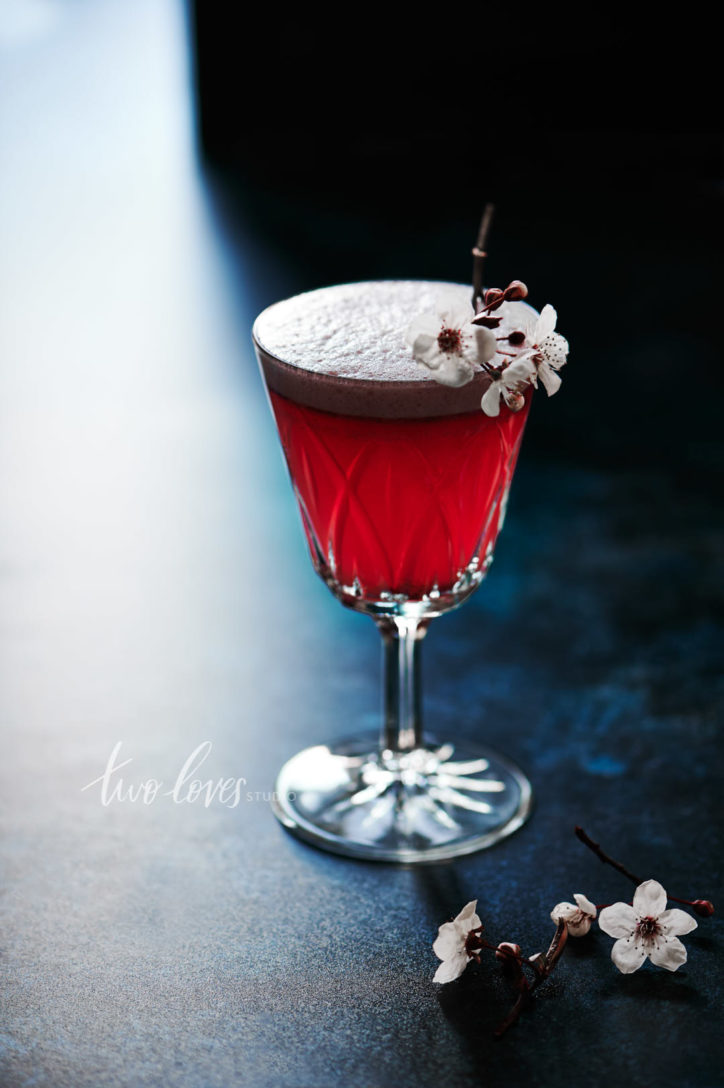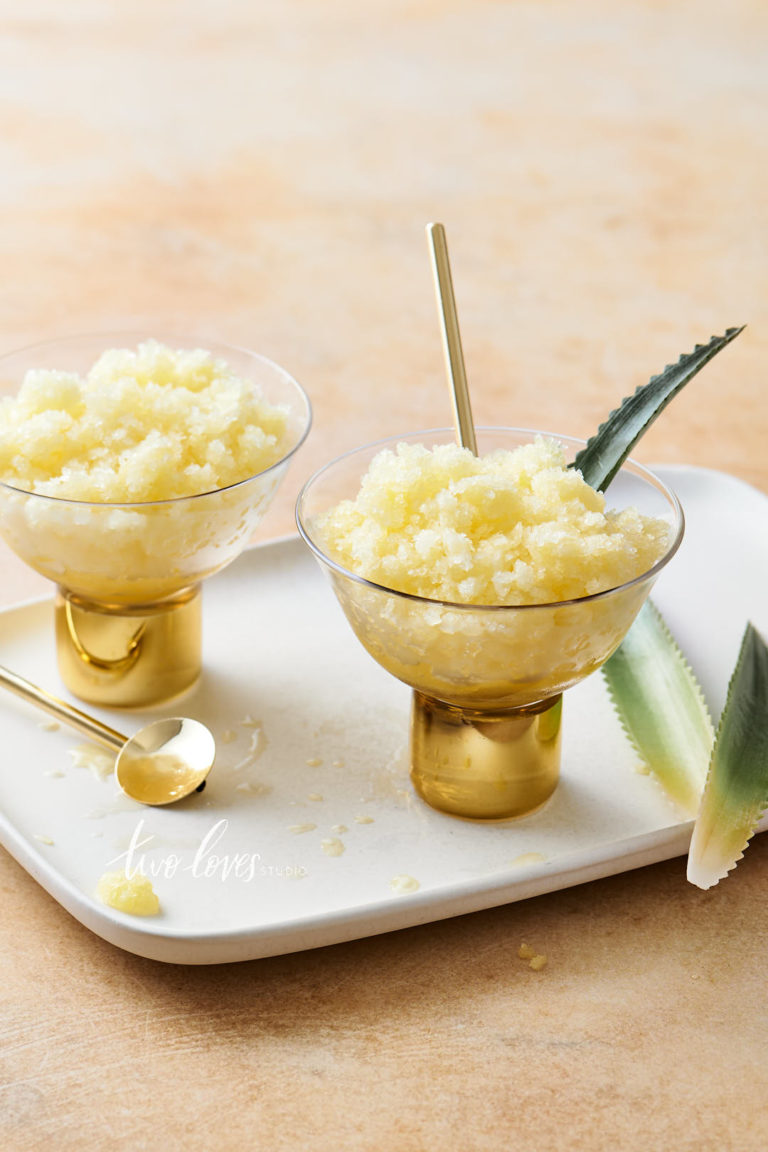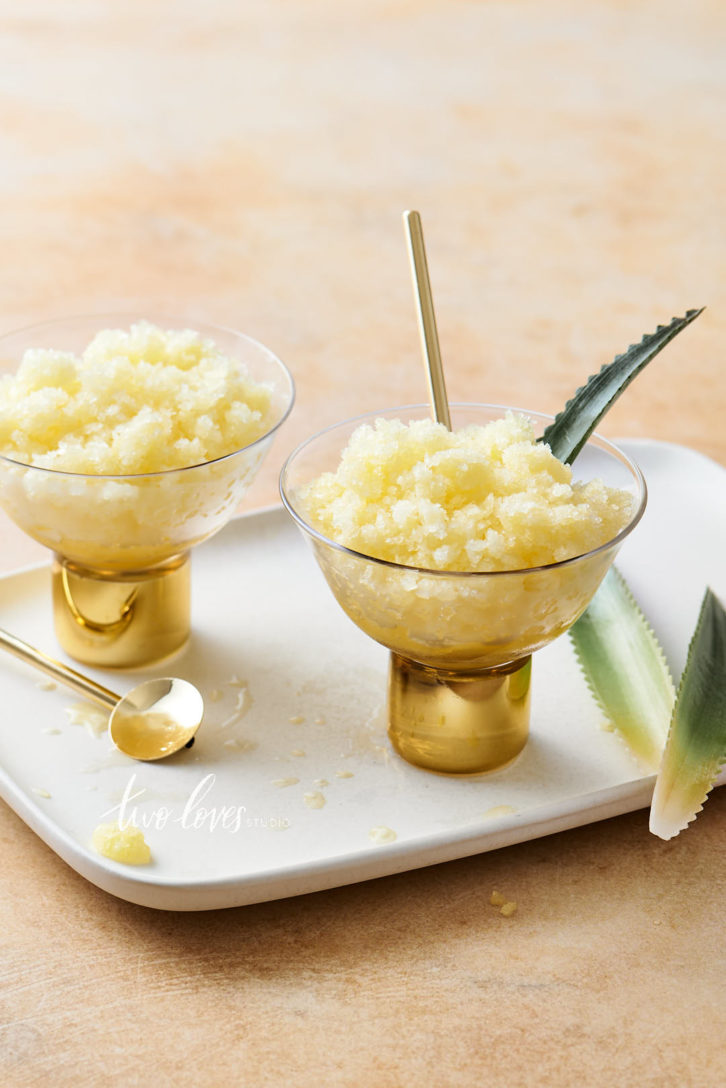 Pineapple Spear
Yes! You can use the pineapple leaves to make fun garnishes. If you're game, you can use some fun shaped craft scissors to cut the sides of the leaves and sit them into your drink or slushy.
Mmmmm…I'm getting thirsty just thinking about all of these delicious and fun garnishes. Do you have a favourite? Which will you try first? Let me know in the comments below.
Two Loves Studio was not paid to write this post, however, it may contain affiliate links. If you purchase an item from an affiliate link, we do get a commission on the sale which helps us run this site. Only affiliates for products/services we believe in appear on this site.