There are so many aspects of food photography that I love, (and eating is not on the top of that list…surprise, surprise)
Aside from editing and post-production, composition techniques is by far a favourite part of the process for me. I am a total nerd, I love the theory side and the reasons why some things look better than others.
I find it so fascinating.
To say that there are MANY composition techniques that we have available to us is an understatement.
When putting together a comprehensive list for my composition techniques course: Composition Essentials, it made me realise all the composition techniques that are available to us and how we normally use quite a few in one image.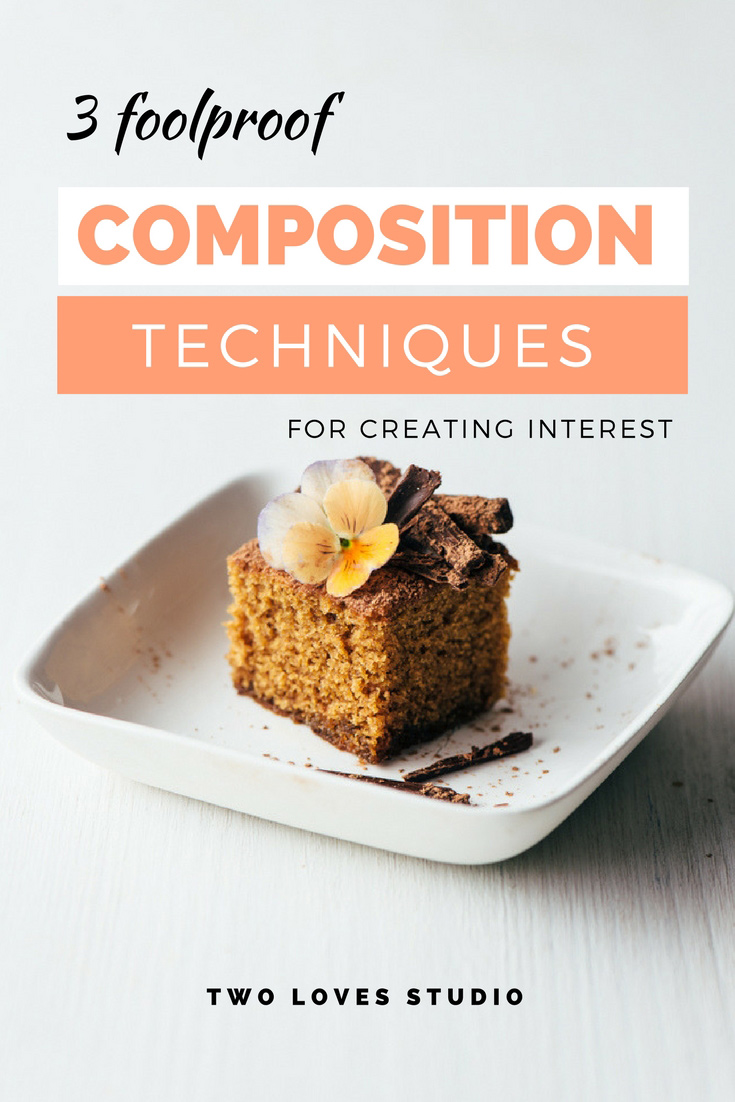 Why Are Composition Techniques Important?
Why do we create interest in our food photography?
Well, creating interest in our work is one way of allowing the viewer to connect with our story. Our food story is so important to us, it's why we do what we do, it's what keeps us motivated to practice food photography hours and hours on end.
We, therefore, want to make sure that the viewer is getting all the emotion they need from our images. That their eyes are travelling around the frame as we intended, connecting with the food and our message.
But I think the hardest part about composition techniques is knowing which tools to use? There are so many.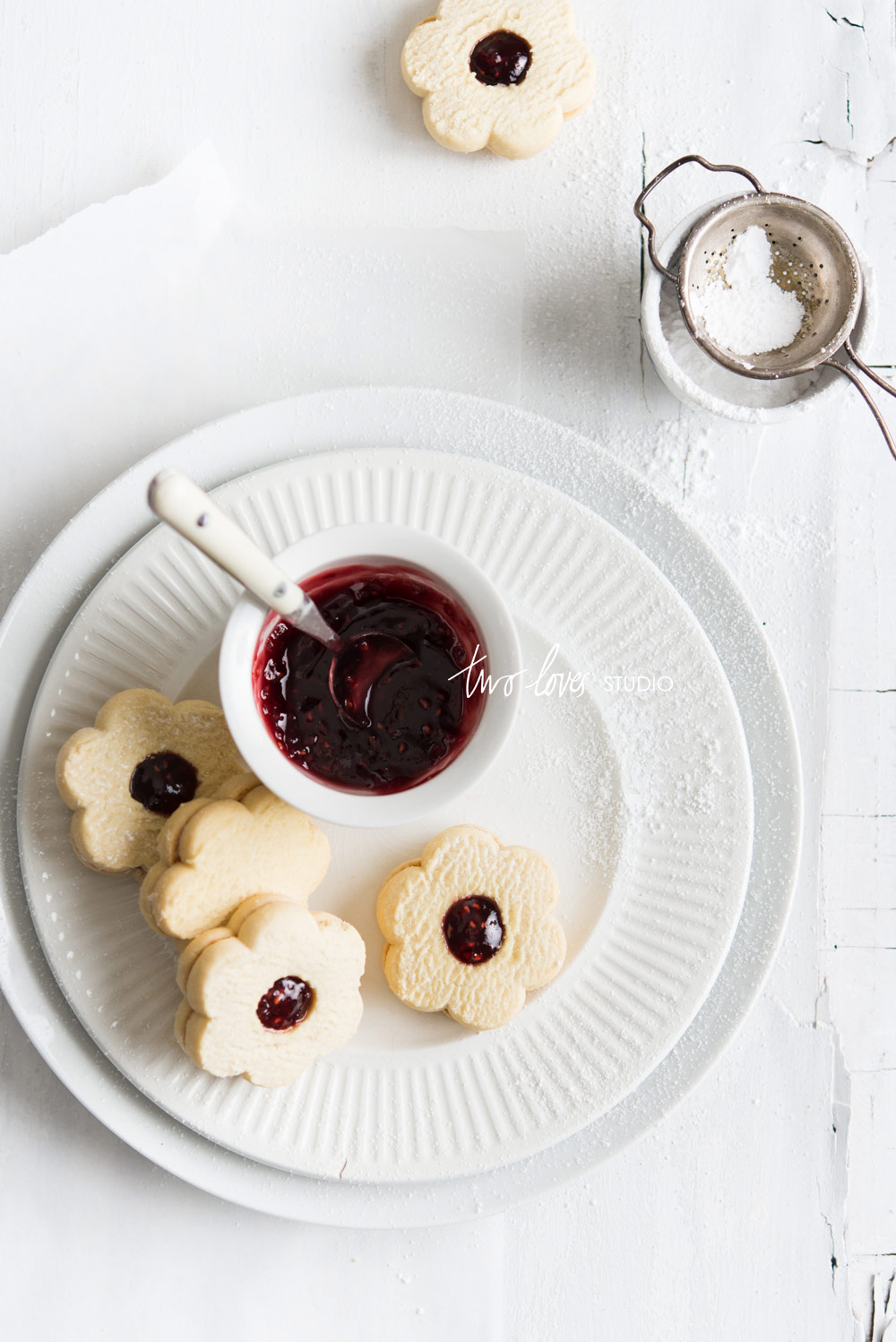 I know when I first started to study composition techniques, there were so many tools I was excited to try them all. Practising and finding what worked for my style, I began to see that composition isn't an isolated subject.
Usually, a few composition techniques will work to not only complement each other but reinforce the power and interest in the frame.
After composing images for more than 5 years, it's safe to say, I've learned a lot about what works and what doesn't.
I now have a bag full of 'go-to' tools and rules that I now use to get my signature look, (including minimalistic styling, which actually requires just as much compositional fore-thought as a more complex food story).
What I love about composition the most is how you interpret the principles, tools and rules to be unique to your style.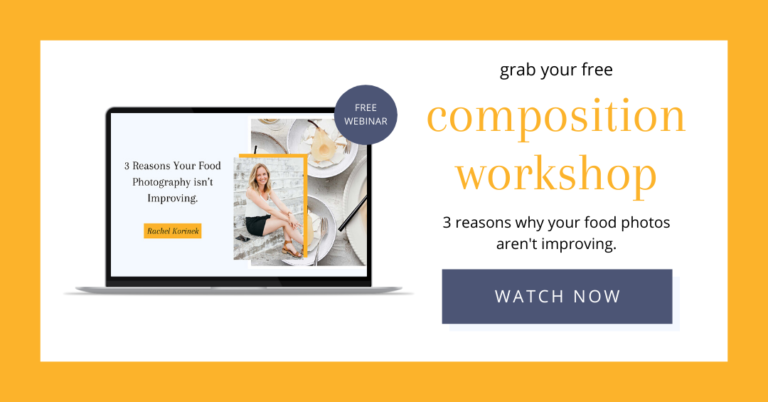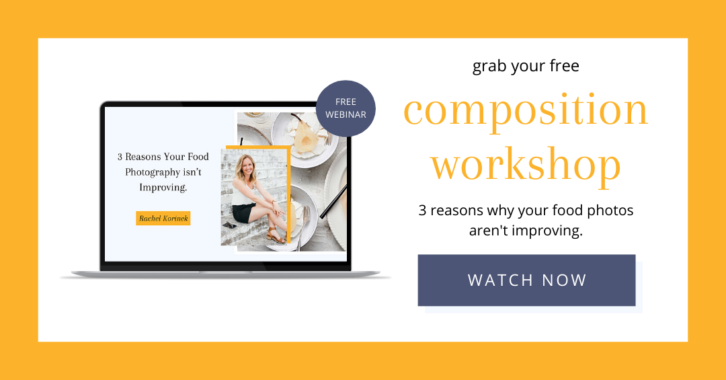 3 Foolproof Composition Techniques For Creating Interest
As there are so many compositional techniques or rules to use, knowing when to use which tool can feel overwhelming.
However, there a few that you can use in almost any situation that kick your work up a notch.
These three tools are something that I always think about how I can corporate into my styling. Let's take a look at what they are and how I use them.
Layering: The Most Important Composition Technique in Food Photography
Now, you may have read that and thought – wow, that's a bold statement! But I seriously think it is true.
'There's no such thing as an ugly dish, just inappropriate layering'.
Yes, even brown foods!
If your dish looks a little ugly, the chances are you need to focus on getting your layers right.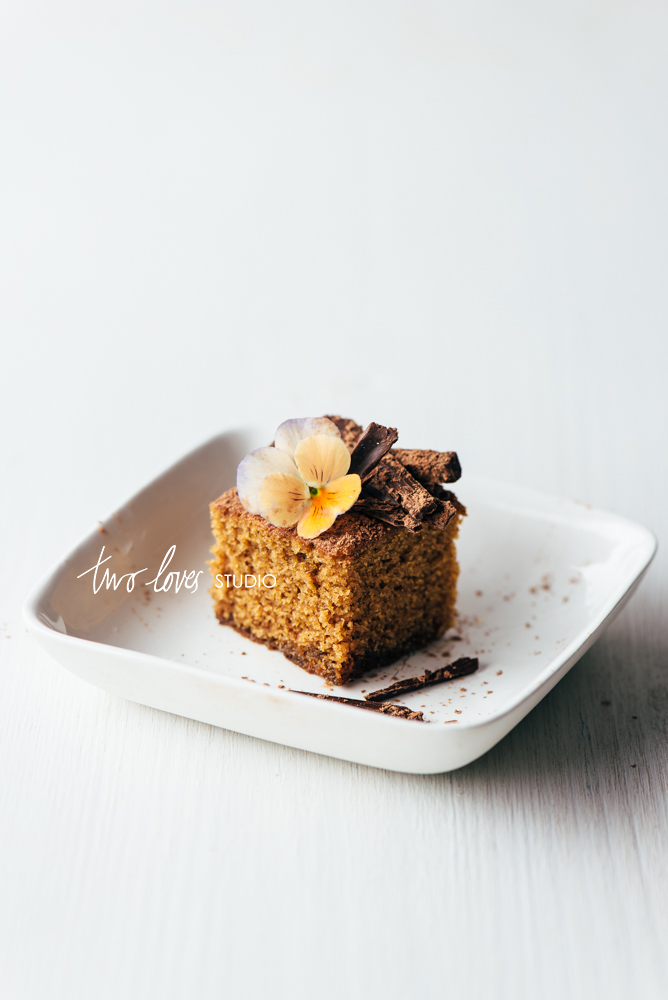 So what is layering anyway?
A layer is simply, 'the number of elements that you have on your set on top of one another'.
As a rule of thumb, use at least three layers to give your images quality characteristics.
For example, napkin, dish, garnish would be three layers and would appear on top of one another.
Don't count the food/recipe as a layer as it's the subject. You're aiming for three layers excluding the food itself.
Tips for making the most out of your layers.
Layers should always make sense. Don't put garnishes on your dish that you wouldn't put in your mouth. It you wouldn't eat it, don't use it.

Layers can be subtle and minimal.

Layers can (and should) be used to hide blemishes in the dish.

Layers should add to the story you are telling and evoke emotion, rather than be a distraction.
TIP: Layering food and props together will instantly take your work from zero to hero. It's what I do all the time. Not working? Can I add another or more powerful layer around my dish.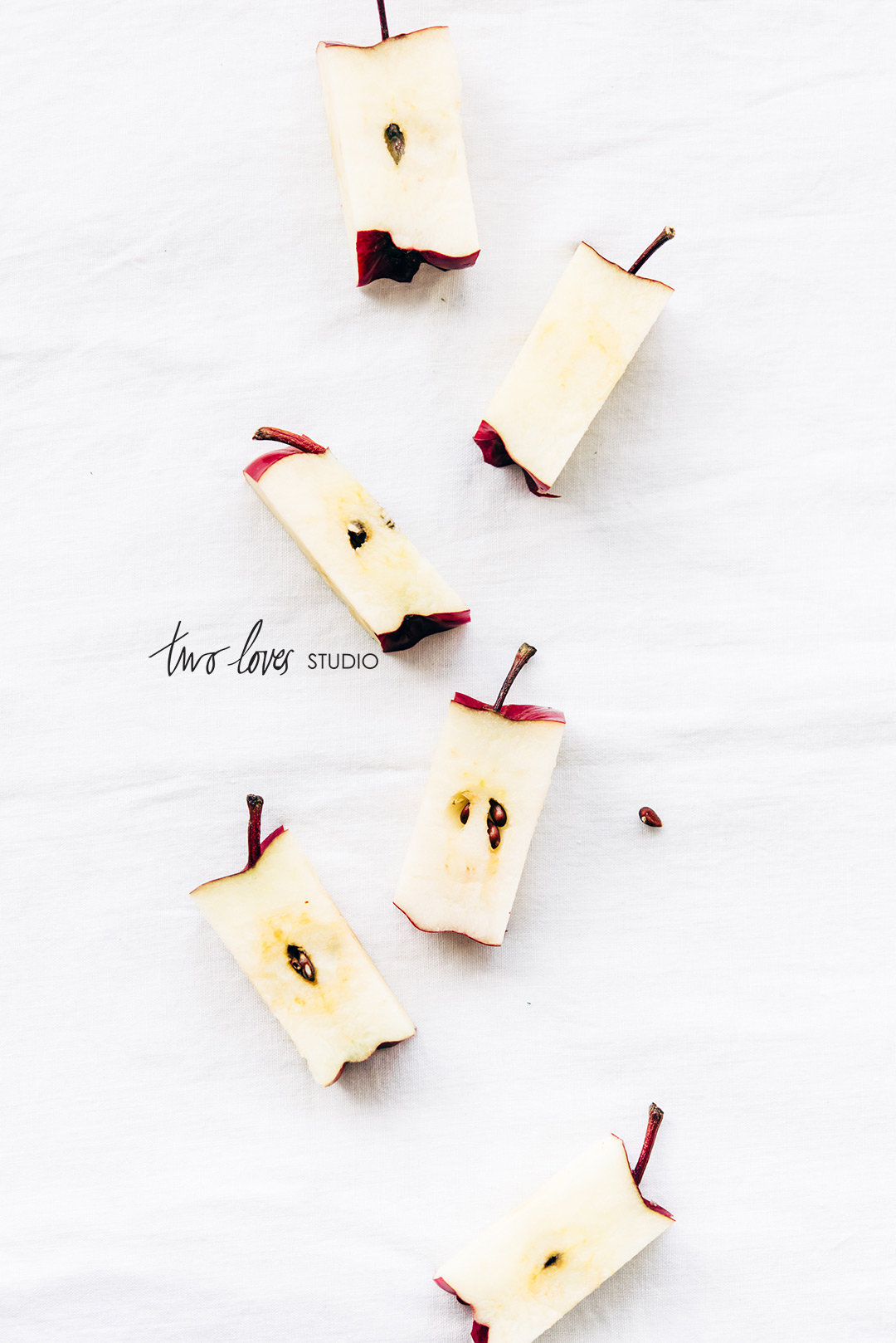 Repetition: A Strong Composition Technique For Emotion
Repetition is all about repeating a core aspect or subject in your image. This helps to create a pattern which takes on a life of its own.
Think about it, when you repeat something, it becomes larger and more interesting. Patterns are a really strong composition technique in food photography and the good news is that it is super simple to incorporate into your styling.
This types of composition technique can work really well when you have many food subjects that you have to style and it feels overwhelming.
Don't worry if the food you are shooting doesn't seem to have any obvious patterns, the key here is to create patterns with the subject itself.
This is where the power lies, as you get full control over the look, which is important in making sure your composition techniques match your unique style.
TIP: Emphasise patterns and repetition by using a tight crop, so the emphasis is on this visual element.
I always think, if I am stuck for what composition technique to go with, default to repetition to get those styling juices flowing. You'll be amazed at what this opens up for you.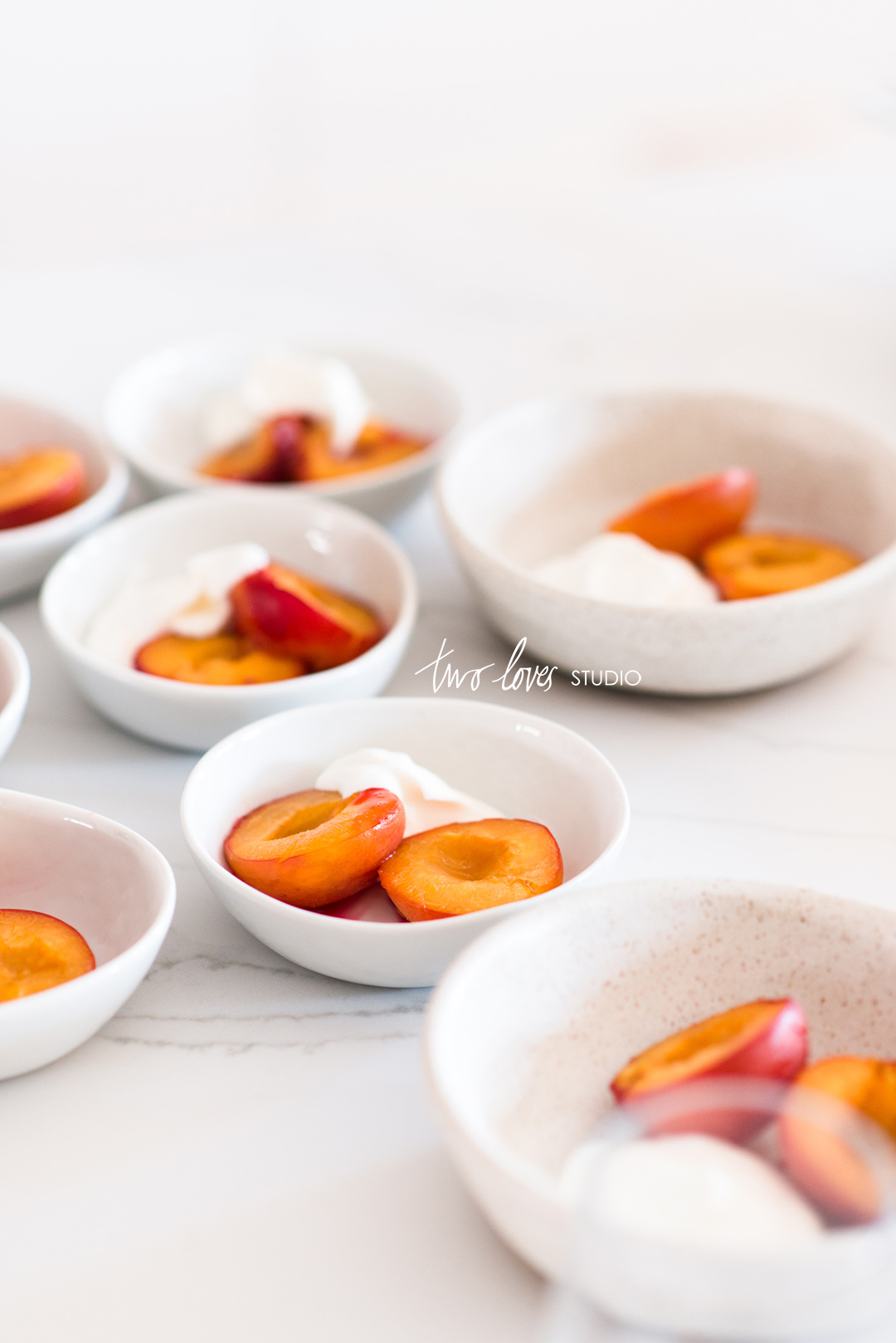 Triangles: An Advanced Technique To Create Dynamic Tension
A little fun fact for you, my favourite number is three. So it's safe to say that I am drawn to a triangle because it's created by three lines.
The symbolism of a triangle dates back centuries where it was associated with strength, stability and divinity.
Incorporating triangles into your images is a powerful way to unite your subjects together and create movement around the important elements in the frame.
The trick to using triangles is more about allowing the viewer to make the connection between main subjects with their eyes.
I tend to like to use odd numbers of subjects, so using the triangle method to place these subjects allows me to quickly create a flowing and dynamic image.
Dynamic, btw, when it comes to composition techniques is about creating energy and movement. Just so we're on the same page.
Jargon can be really unhelpful sometimes.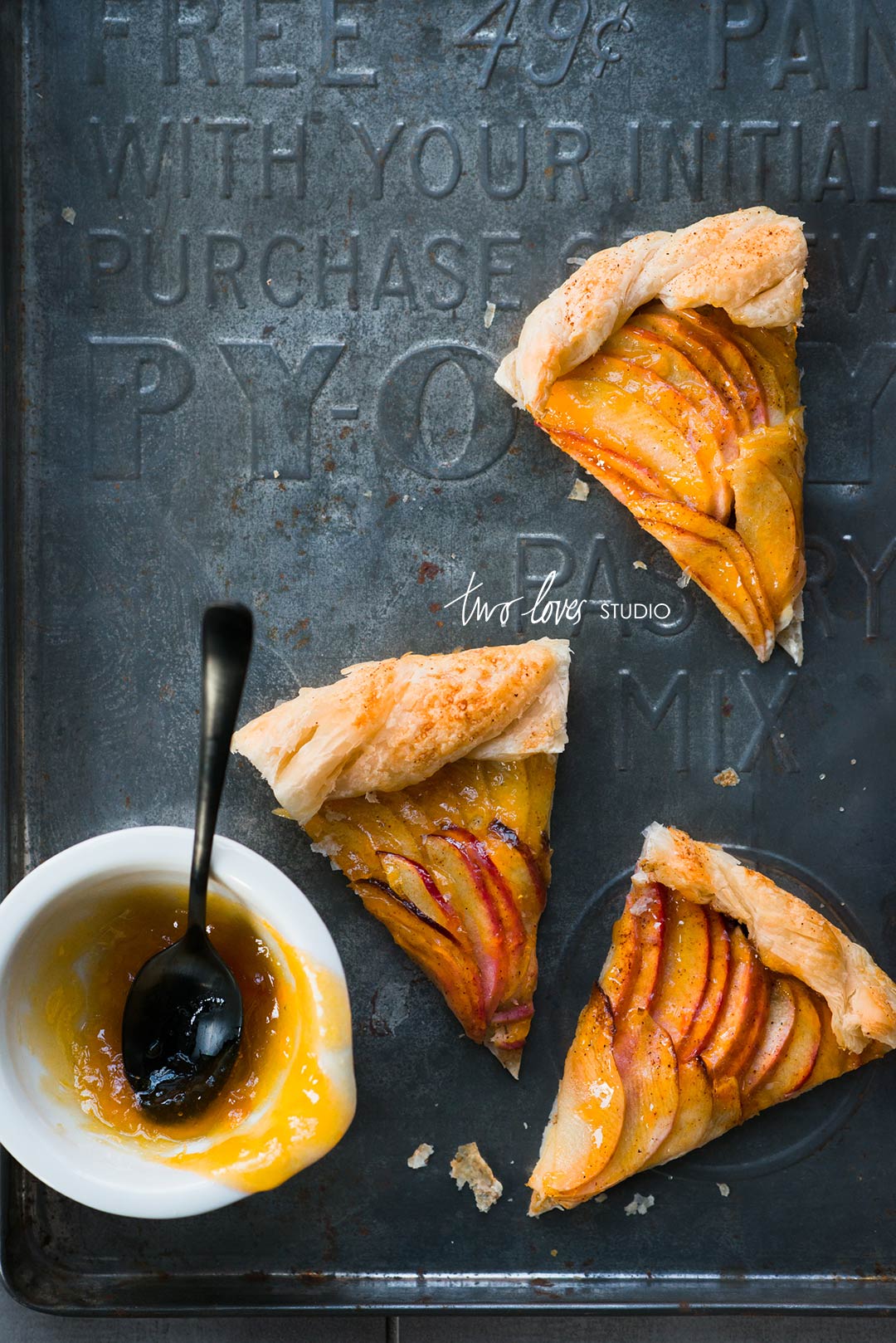 How To Use These Compositional Techniques In Your Food Photography
I hope that these three foolproof composition techniques have got you excited and thinking about how you will next use them in your images.
You know how we were talking at the beginning of this post about how it can be overwhelming to try and pick where you want to start with styling and which composition techniques to use?
Well the GREAT news here is that you don't have to choose between them.
You can use all three! In fact, I encourage you to. That's my challenge for you.
Show me! Leave me a comment below with a link to how you've used these techniques in your work. I would love to see what you've created.