A few months back, my readers were discussing their thoughts on finding their food photography style in my post 5 Steps To Find Your Food Photography Style.
One of my longtime readers and an all-round beautiful human Lauren Keim shared with me her technique of verbalism that she uses to create words that describe her photography style and body of work.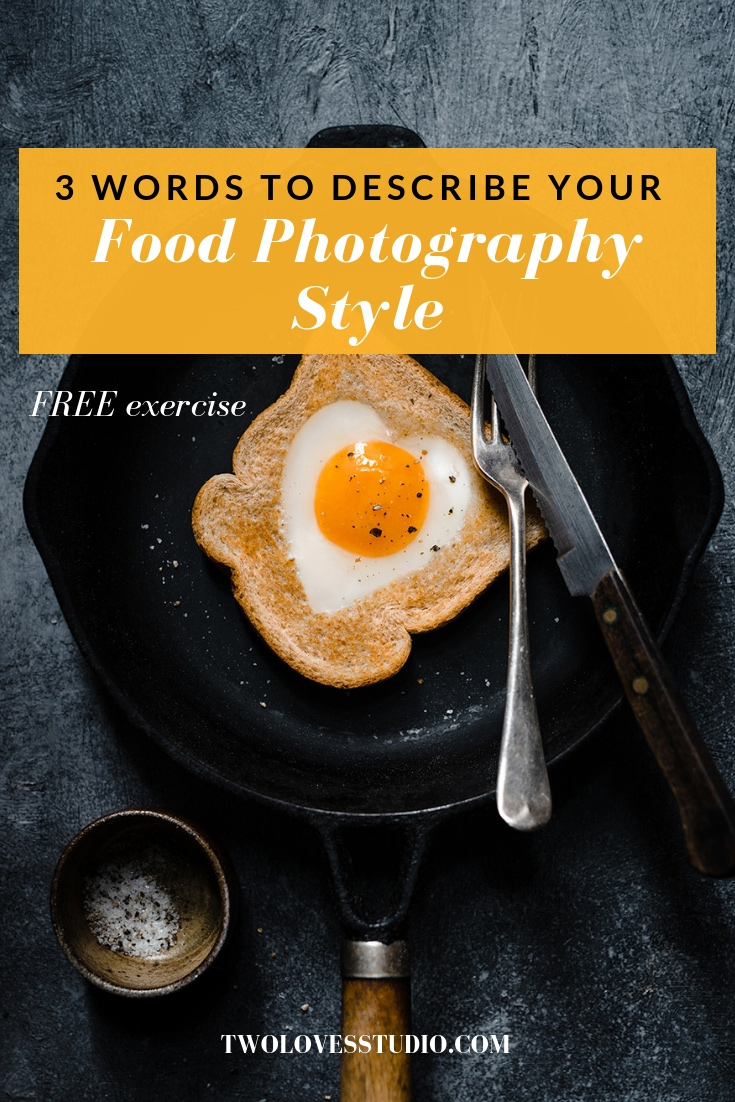 This is a very powerful tool, both for your own creative direction and when talking to clients about what your photography can deliver.
When I wrote the post about finding your style, by default I had to come up with some descriptive terms and did this exercise without even realising.
I've had both clients and readers tell me they were fond of my style conveyed through various descriptive words. I find it so fascinating that our interpretation of art is so unique, yet we can conjure up the same feelings and emotions through language.
I wanted to share with you this idea of verbalism that Lauren brought forward as I think it can be a very useful tool for those looking to developing and define their photography style.
Over a subsequent email chain, Lauren shared with me that as she is a verbal person, meaning she learns via the use of verbal techniques, she uses language to define her style of photography via the connection of three words.
Three words that define her style:
Another step that helped me (because I'm verbal) was to come up with three words that defined my style. This took a lot of thought and a narrowing down of a much longer list! Now, when I shoot, I have those words in my head and I'd think, does this photo fit my words? That really helped develop my own style.
Lauren shoots almost exclusively film these days, so this process really allows her to nail her style and what she is trying to create.
Film, as you know, isn't very forgiving, you have to put considerably more time into each shot.
I'd love to take you on a journey for a minute (on behalf of Lauren as well) and let's create some word association for your photography style!
Before you start, find your most powerful, most loved image that makes you say 'yes, that's mine baby!'.
For me, it's the series of images I have shared in this post. I ended up using them as a cover page for my portfolio site and even managed to get a 'wow' out of one of my favourite photographers when I showed her. (I'm won't name names, but you're welcome to guess!).
Now with that in mind, let's have a go!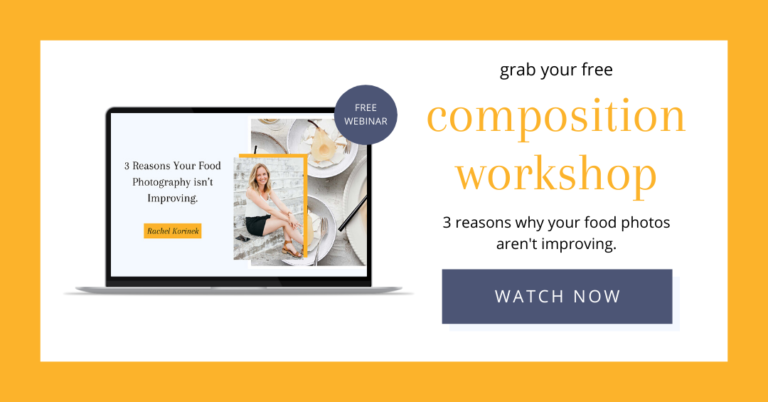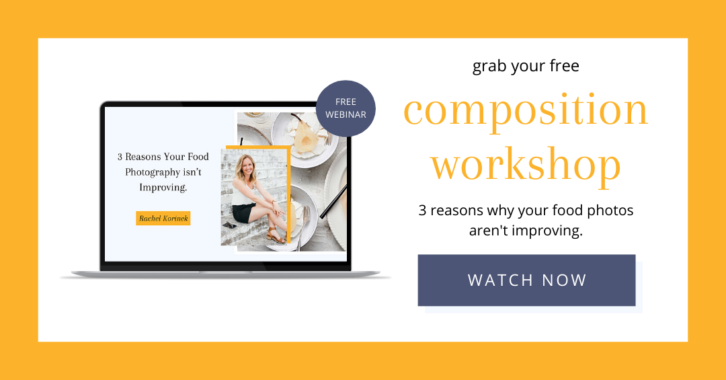 Step 1. Create a Word Bank
With a pen to paper, take 5-10 mins (longer is absolutely fine if you need it) to come up with as many words as you can that you think (or would like) to reflect your style.
If you need some guidance or inspiration, have a read through this word bank and pick the words that you connect with.
Here are the words I came up with for my own work and style.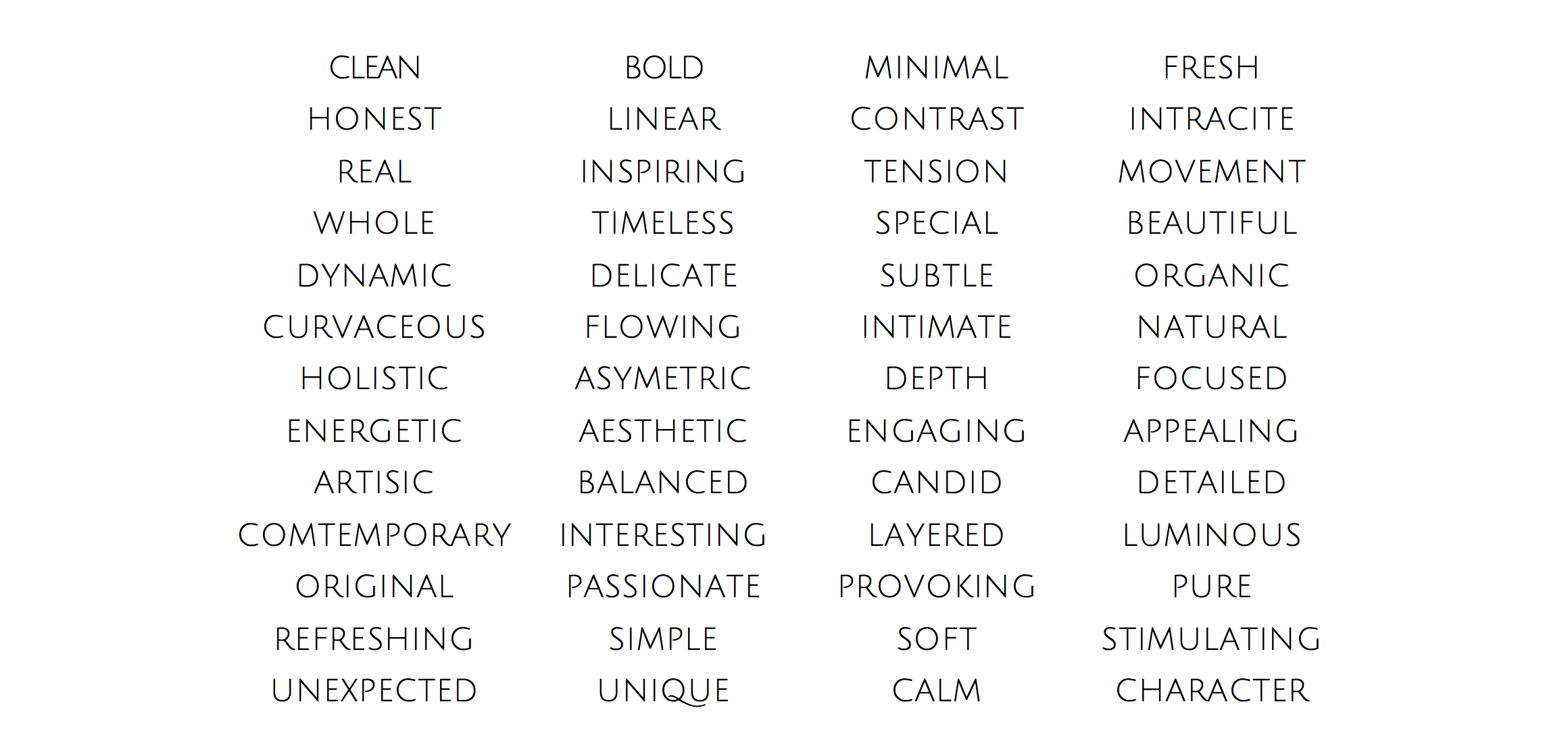 Another great bank of words to have a look at is Descriptive Words for Photography which Sarah and Laura shared with me from Wandercooks.
Step 2. Find the Meaning
Narrow those words down to the most meaningful 10 that connect with you and your work.
Have a look at the words you have picked and do a quick search for any meanings that you aren't clear on how they are represented in art.
Once you are familiar with the remaining terms, really distinguish if there are any on there that shouldn't be. Any that you don't truly connect with, or that just sound cool – cut 'em.
Narrowing my words down was both easy and hard. There were obviously ones that didn't fit and others that I identified with.
Here are my top ten 10 contenders, and the ones I culled further.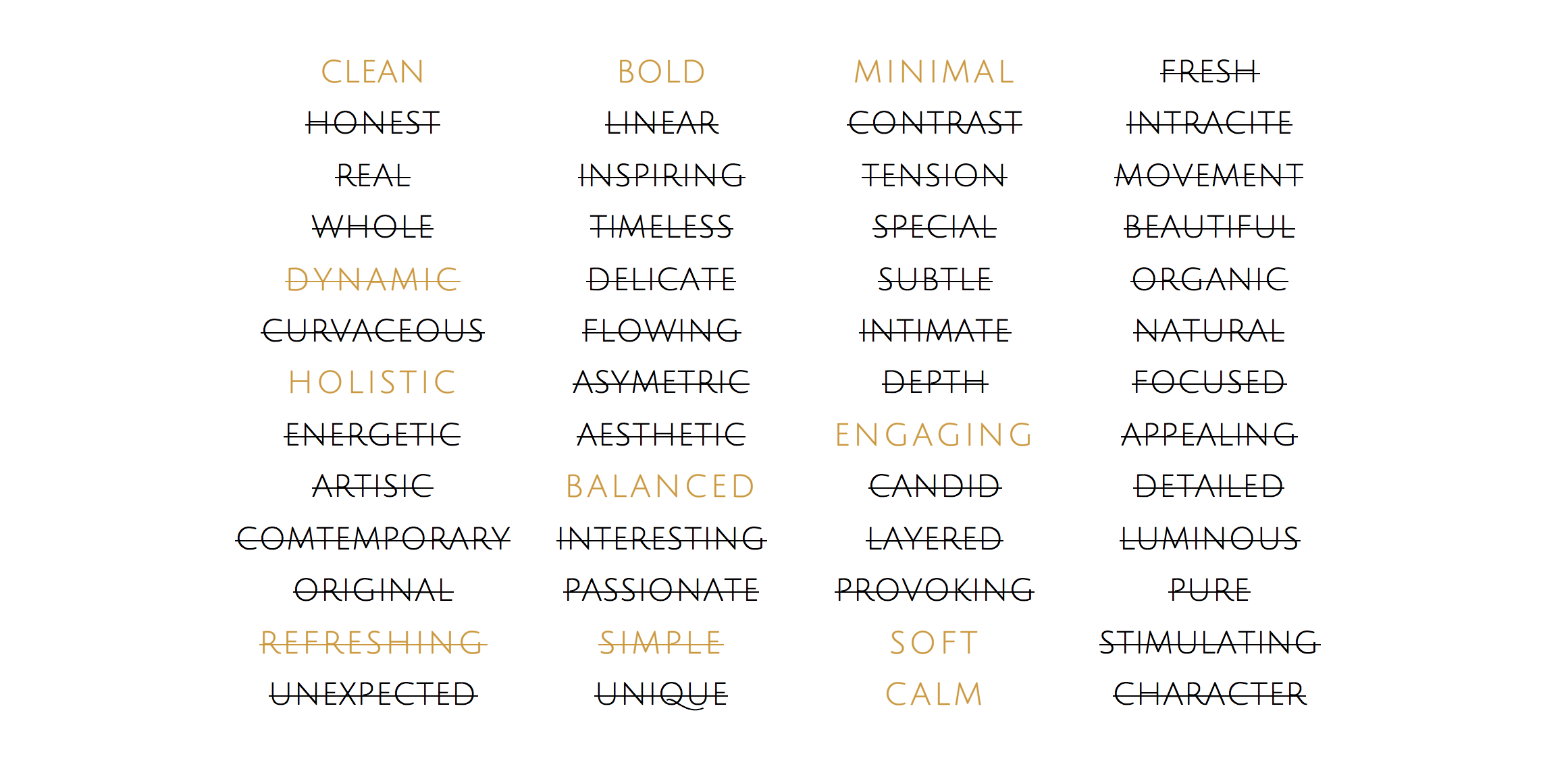 Step 3. Let it Simmer
Read through your remaining list and just let it simmer.
You may even want to create a word bank of just your top picks. Your brain will subconsciously go through the words so don't think too hard on it.
When you've had some space, take a look over some of your best work and the right three will present themselves.
It's Not Set in Stone!
It took me a while to identify with the words I wanted to use, and this technique may not be for everyone so don't sweat it!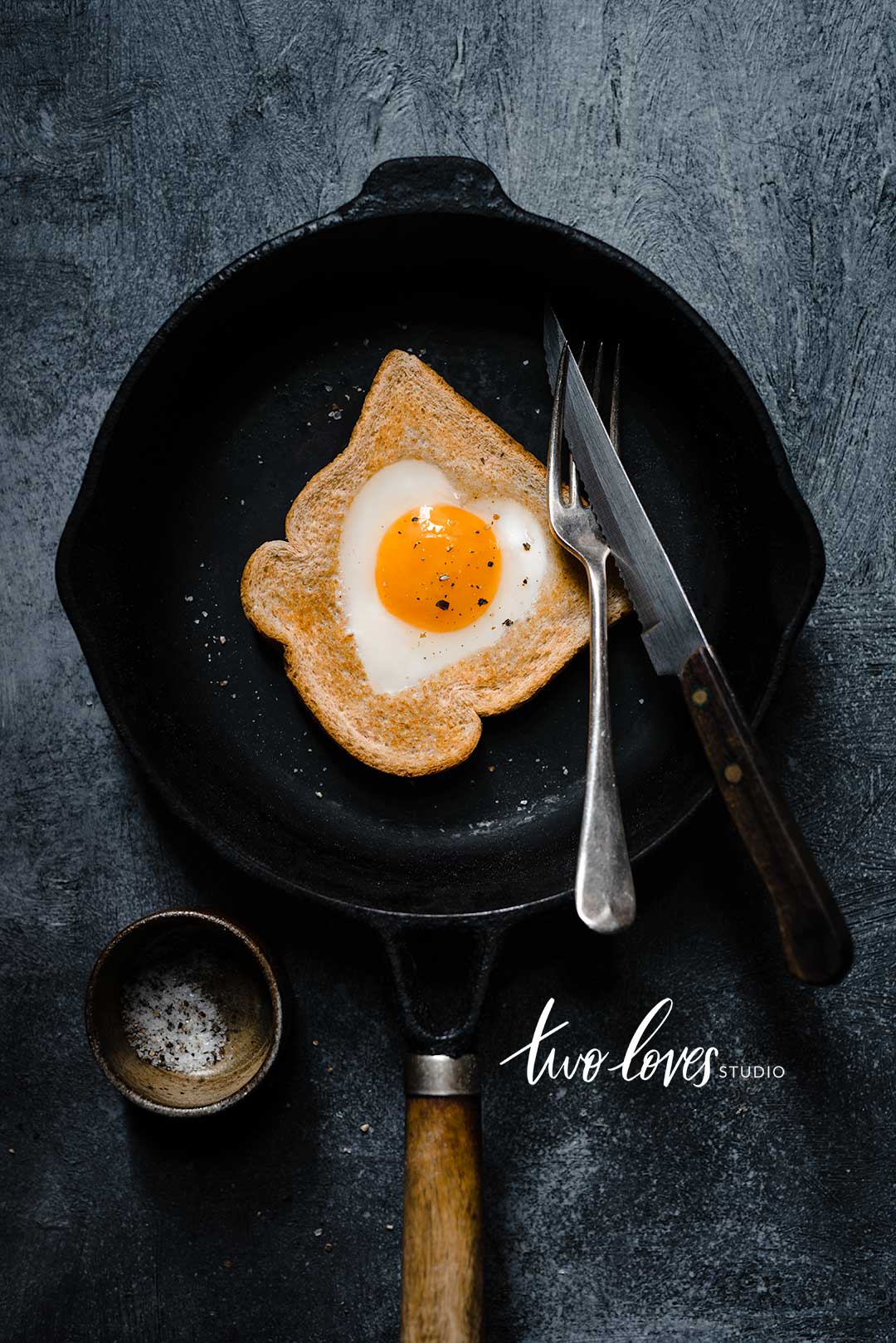 As I mentioned in 5 Steps To Find Your Food Photography Style, style is never finished and always evolving.
You are not stuck with the words you choose today.
What did I choose? Well, for now, I am going with Holistic, Bold and Clean!
Lauren has been playing around with Bold, Clean and Minimal, however shooting film may challenge her to re-evaluate her defining words!
I'd love to know what words you feel describe your food photography style!?
Update! I have been toying with the words, simple yet brilliant.