It's always best to have a few backdrop ideas for a shoot since they are ideal for achieving a distinctive appearance in your photographs. They do not just improve the quality of your food photography, but they're also inexpensive or perhaps sometimes free!
Food photography backdrops are the backbone of every food photo. They can make or break a shot. Finding and using backdrops with textures and colours can instantly improve a photo.
So, where do you find a food photography background? We'll teach you how to add to your collection in six different ways with these ideas!
Baking trays are inexpensive and have lots of texture
If you have some decent baking trays lying around, don't throw them away. They are one of the easiest backdrop ideas and are fantastic for food photography.
Baking trays can have a lovely vintage look that will add variety to the food photography depending on what metal. However, what sets them apart is that they lack thick patterns that might be annoying.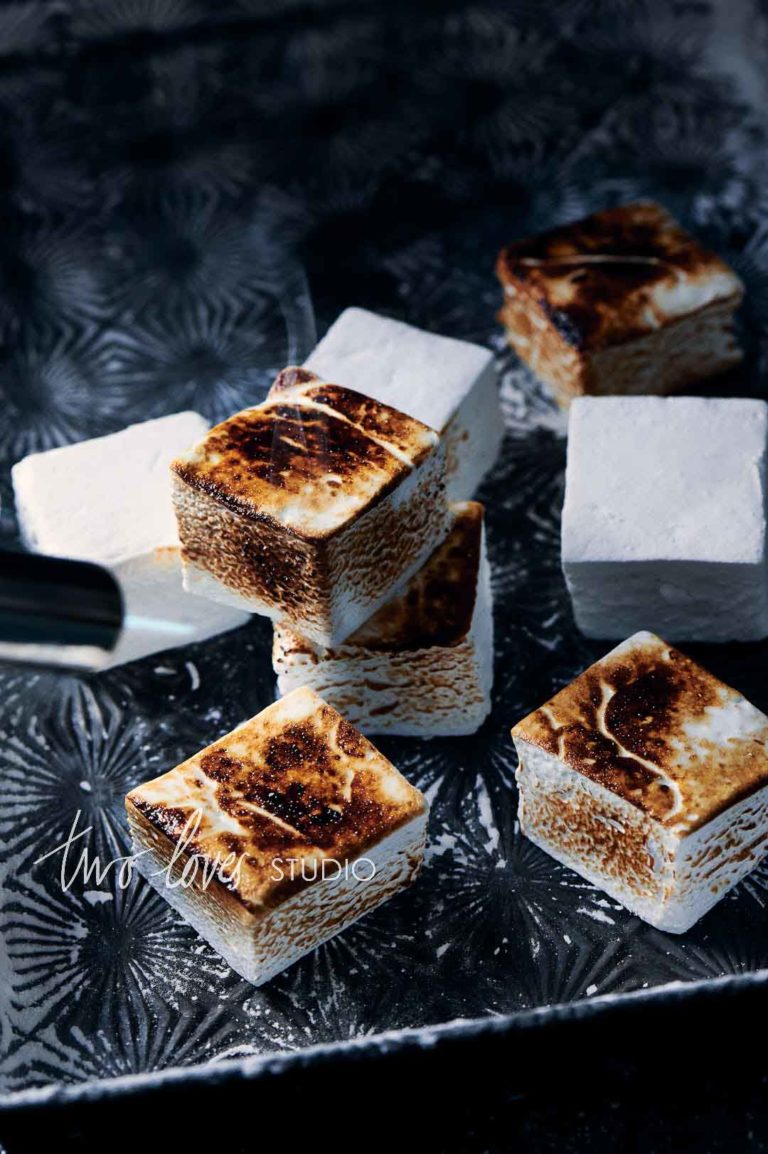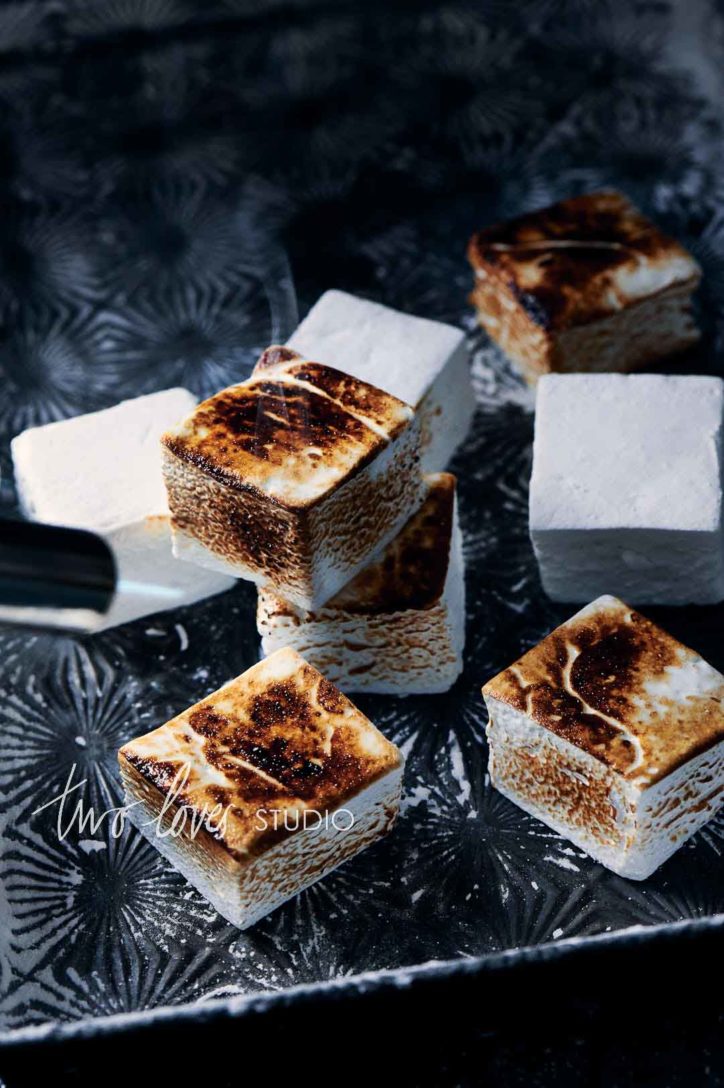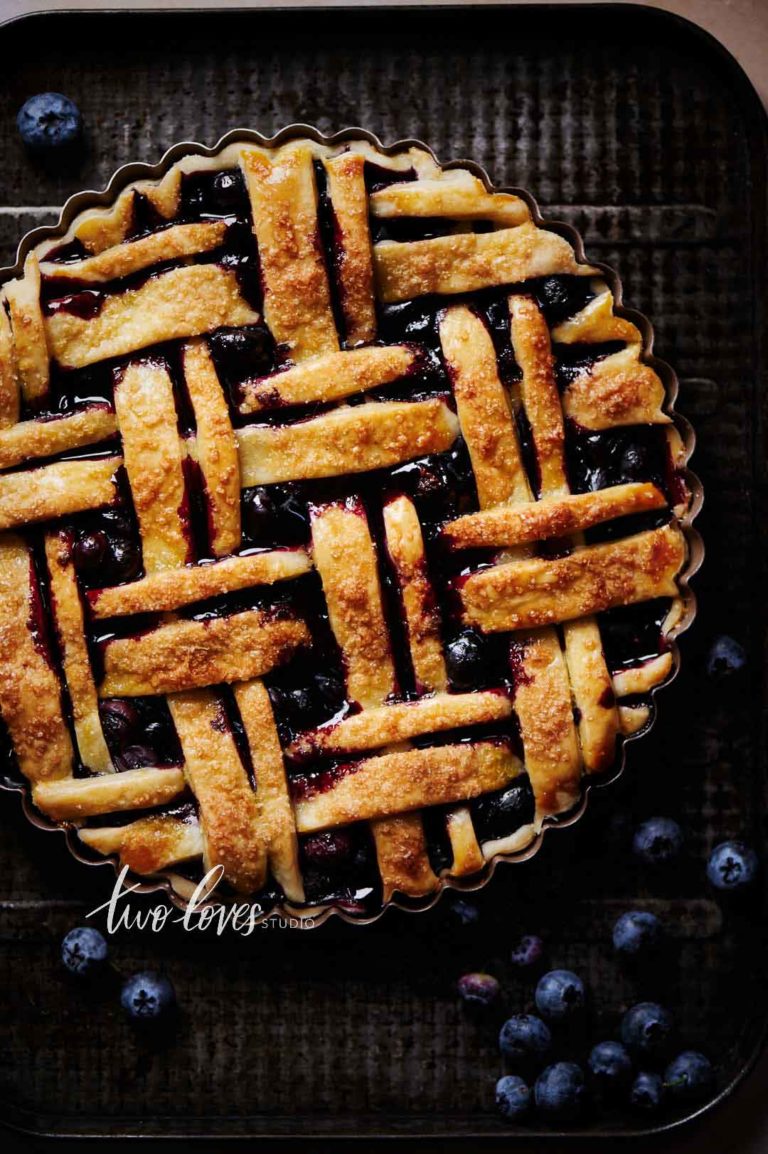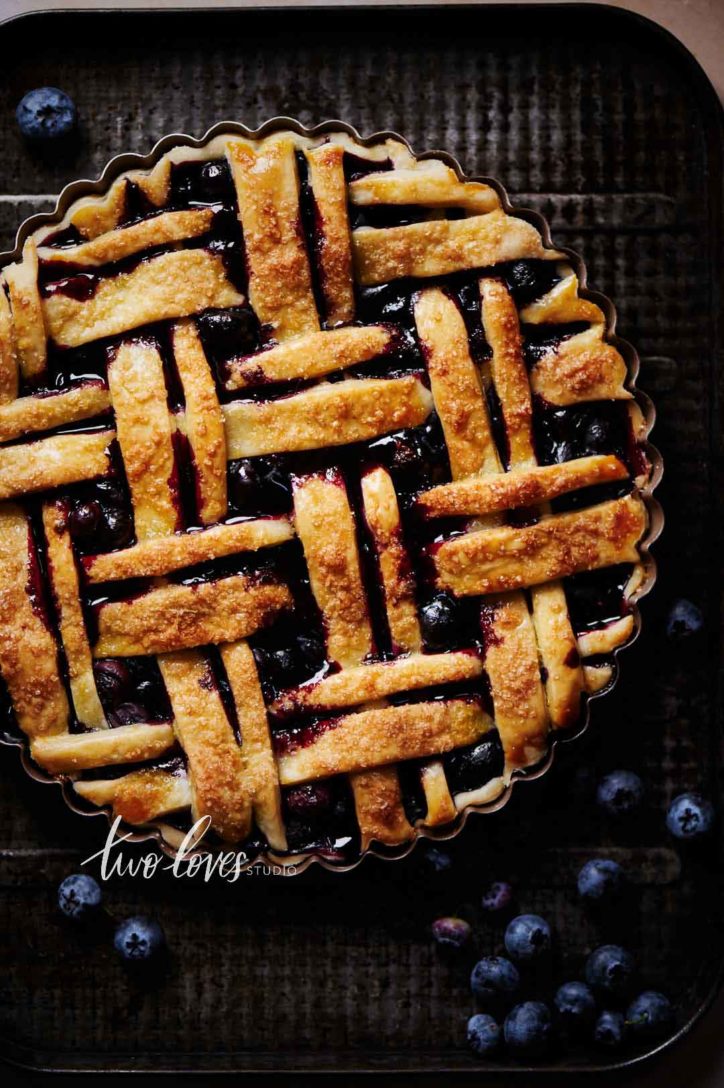 Baking trays look fantastic close-up or from a length as a photography background. However, you may use them as accessories in your culinary tale.
You may frequently get baking trays at a reasonable price at secondary or antique stores.
Online marketplaces like Etsy and eBay are also good places to look. One thing to note is that the metal should be matte and not reflective.
Tile backgrounds add interest and bring a sense of luxury
Porcelain or ceramic tile is another lovely yet essential backdrop. It's available at Home Depot, Homebase, and other local home improvement retailers.
Ceramic tiles are both affordable and attractive. They're also easily cleanable, which comes in handy when coping with drops and spillage in food photography.
One great hack is that you can buy vinyl backgrounds with tile patterns. The benefit is that they are lightweight and don't require tools or grout to create. The patterns and colours are endless.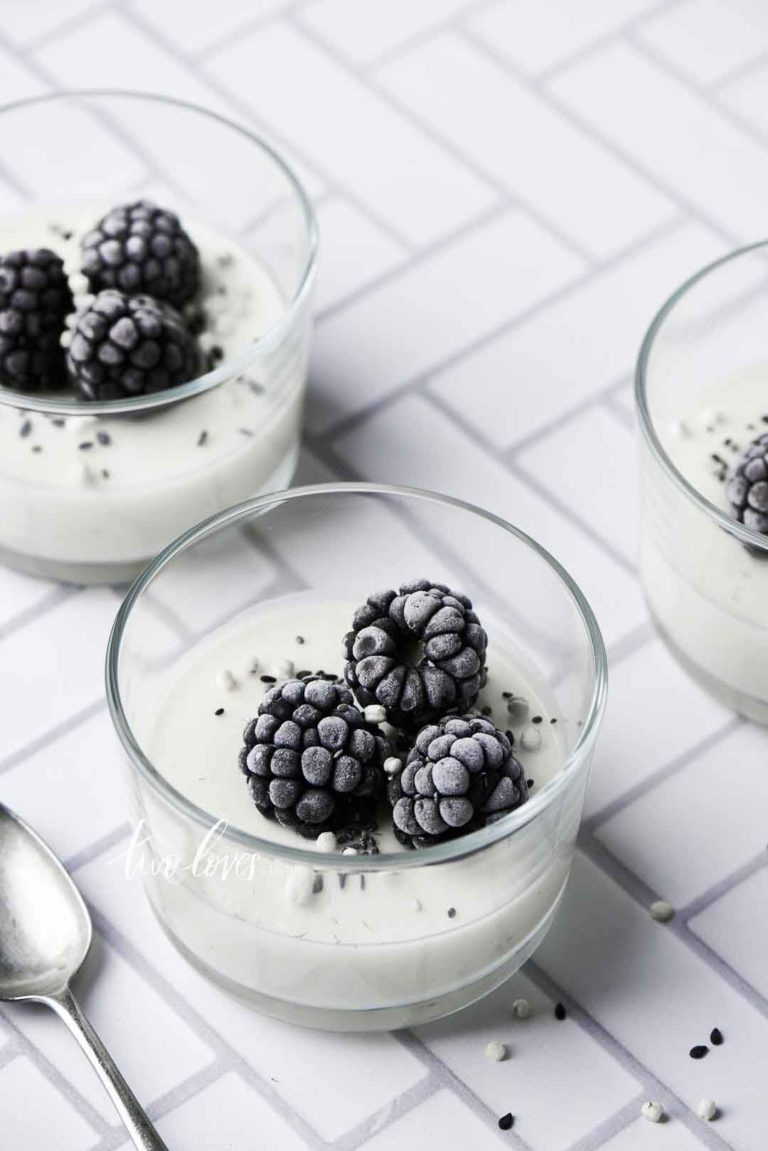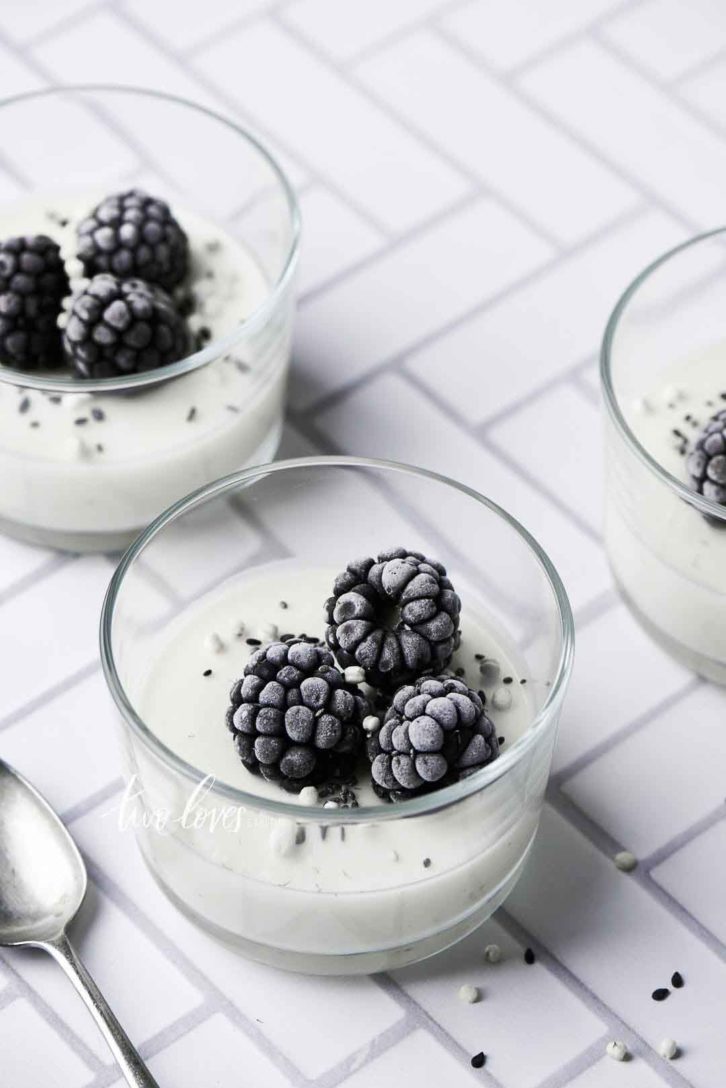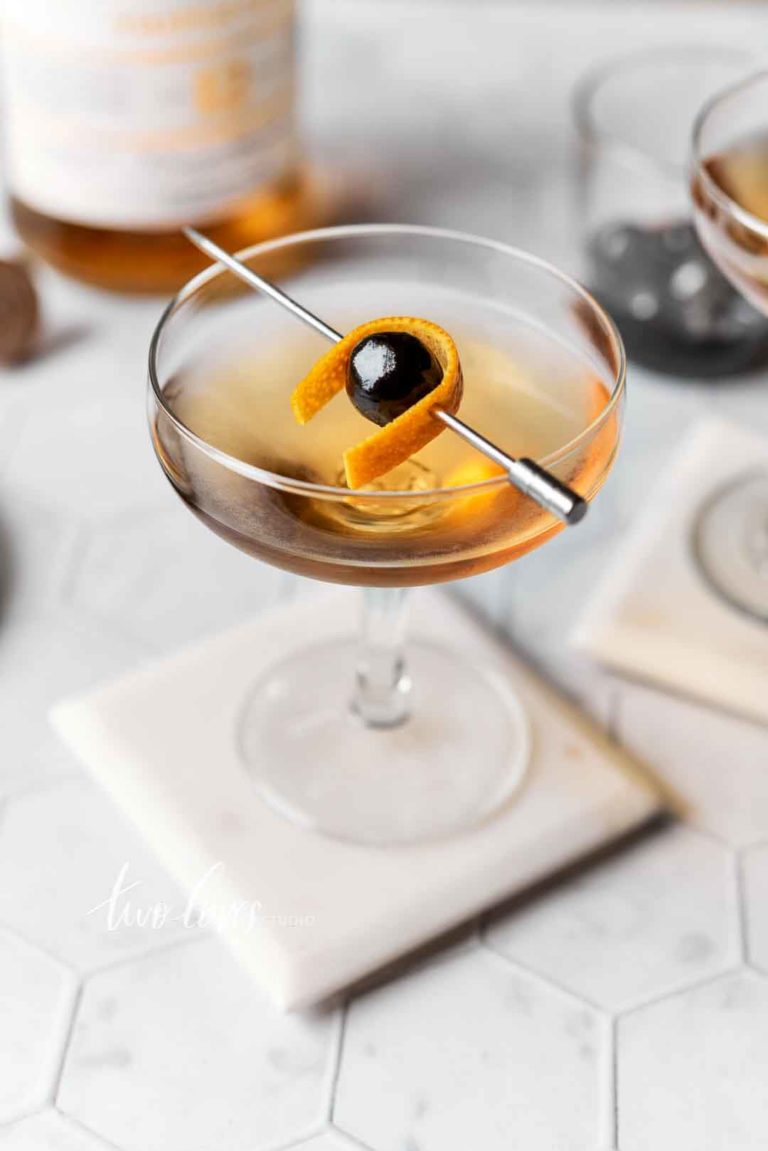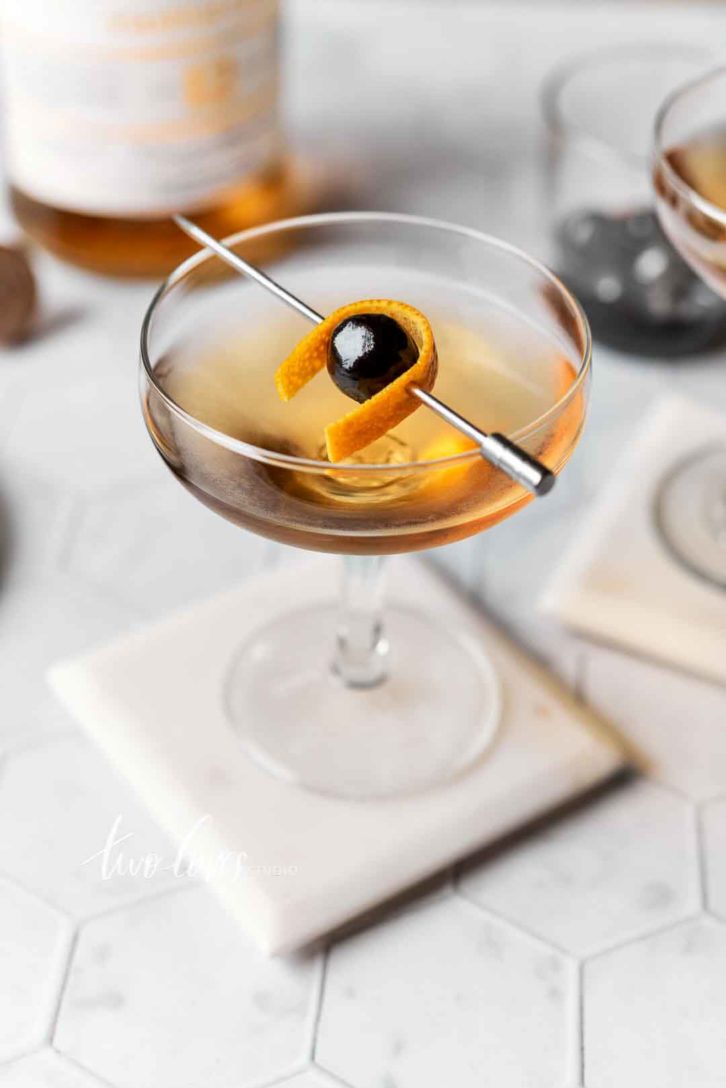 Some of my favourite tiled backgrounds are from Bessie Bakes Backdrops and Captured by Lucy Backdrops.
Try to use neutral colours and stay away from orangish backdrops. These might make food look unappealing. Black, grey, and white are the best colours to use. Brown tones such as taupe are other options.
Linen Tablecloth adds a sense of homeliness
Each food blogger and photographer should have a selection of linens available. Linens come in a wide variety of styles. From natural linen to softly printed linen tablecloths, there's something for everyone.
It's better off sticking to neutral colours or blue tints in general. However, you might go for a more vibrant color or anything with a pattern. It all relies on your desired aesthetic. You'll get more use out of neutral colours, so go simple if the budget is tight.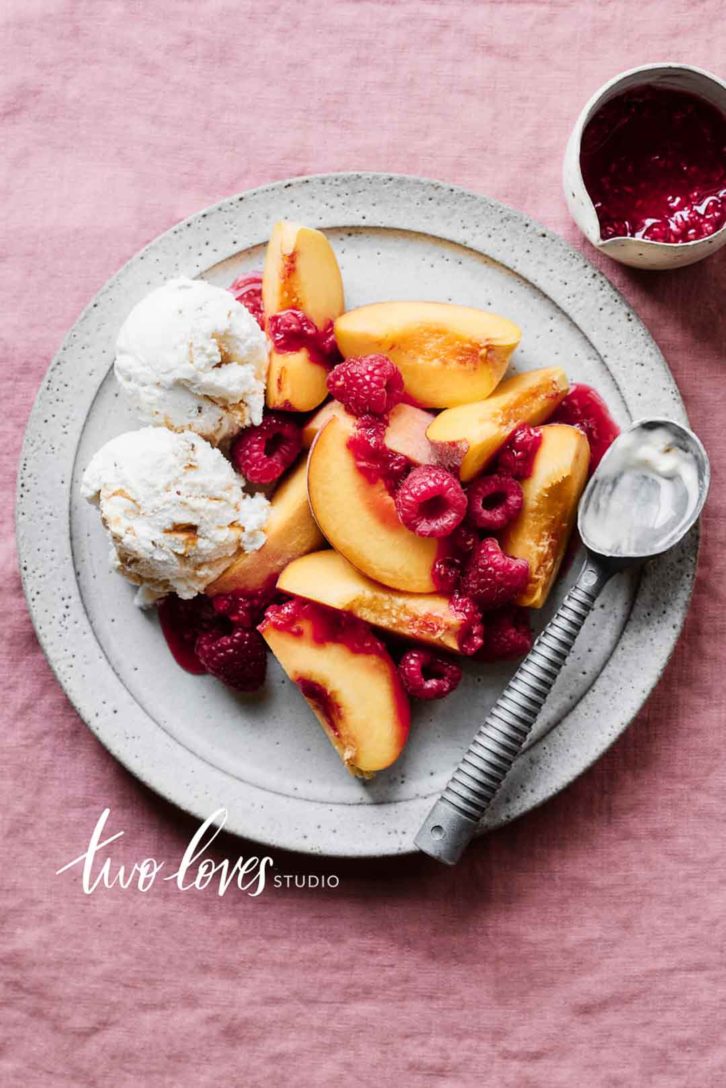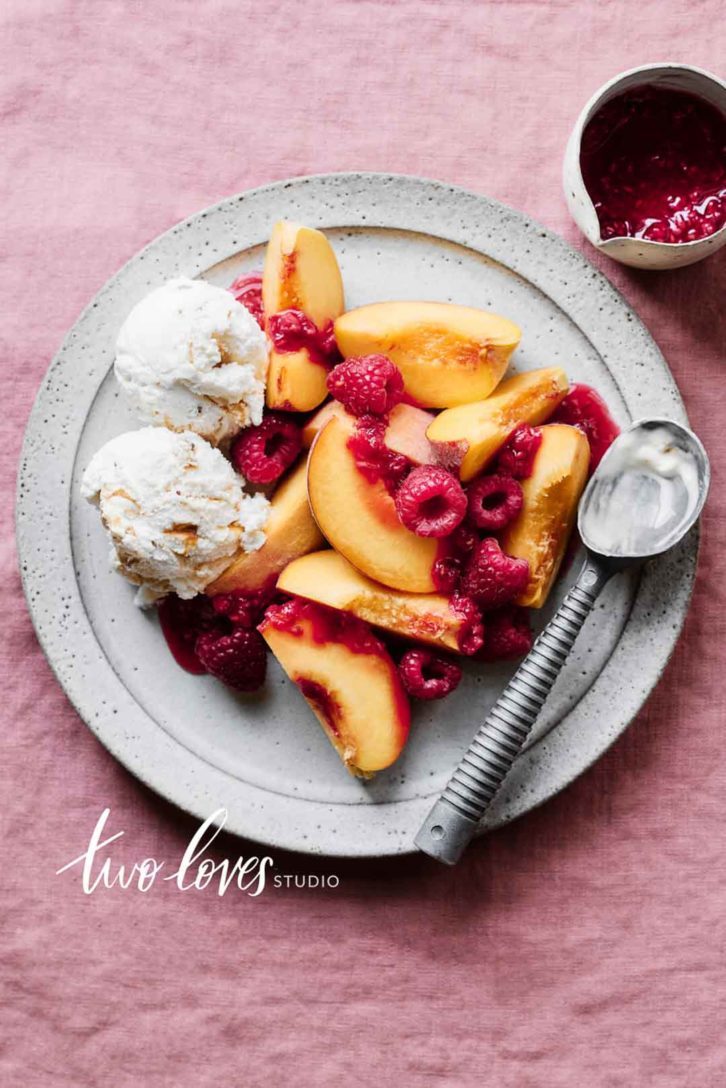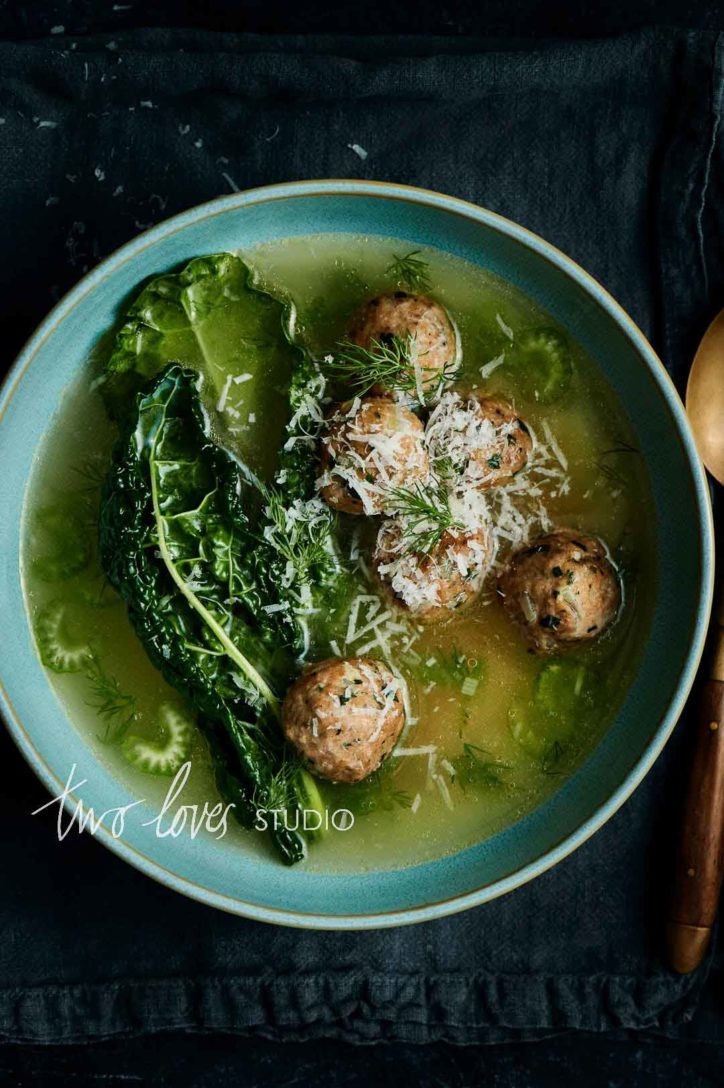 The critical thing to remember is that your food photography backdrops should not compete with or distract from your main subject.
You could use the linen to cover a section of another neutral photographic background or cover the entire backdrop. When using a sheet of linen or a tablecloth to cover a whole area, one piece of advice is to use a second layer of fabric below. This thickens up the linen and gives it a more appealing appearance.
Creases and wrinkles in linen also add a nice touch of texture and interest. So don't get out the iron too quickly.
Wooden Tabletops add a touch of nostalgia
Depending on its size, a wooden tabletop may be used as a food photography backdrop or can center as a subject in a large table scene.
But never fear, you don't have to actually buy a table to get a tabletop look. While it's nice to have a rustic table in any photography studio, you can easily buy wooden tabletop food photography backdrops from backdrop companies. Either as physical boards or roll-up vinyl.
Here is a shot with a physical wooden board on a wooden table, and one taken with a vintage table I have in my studio.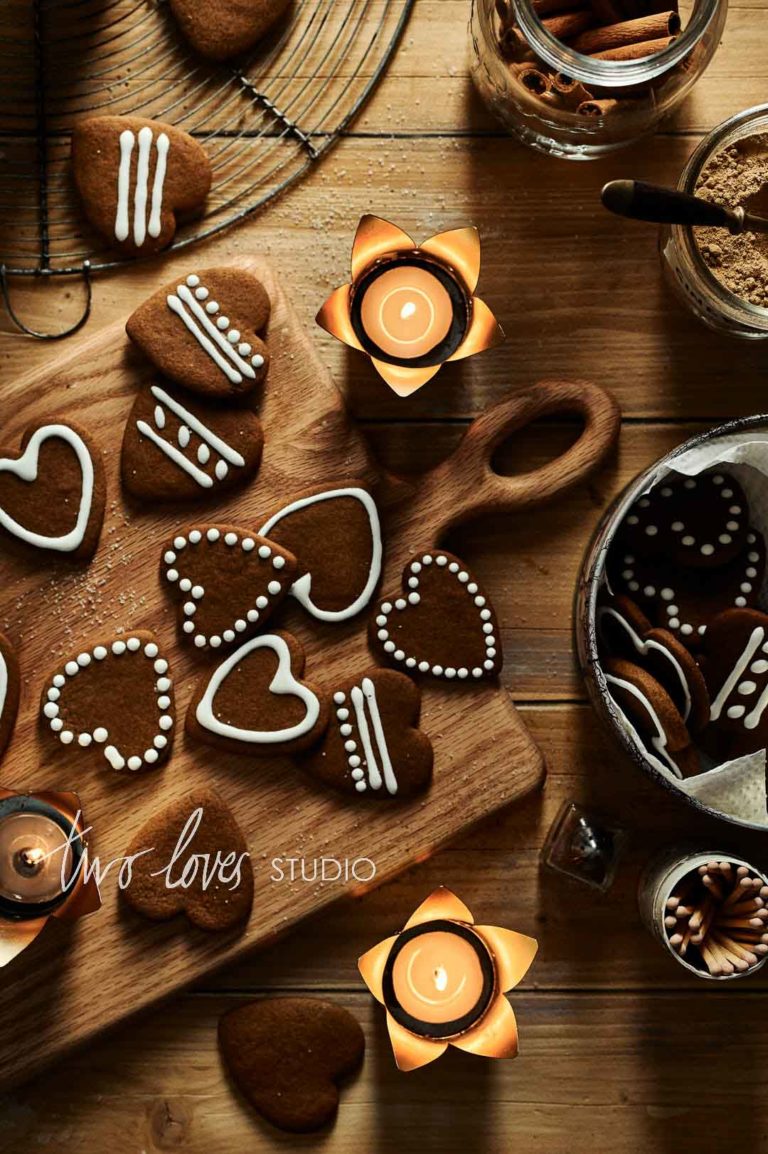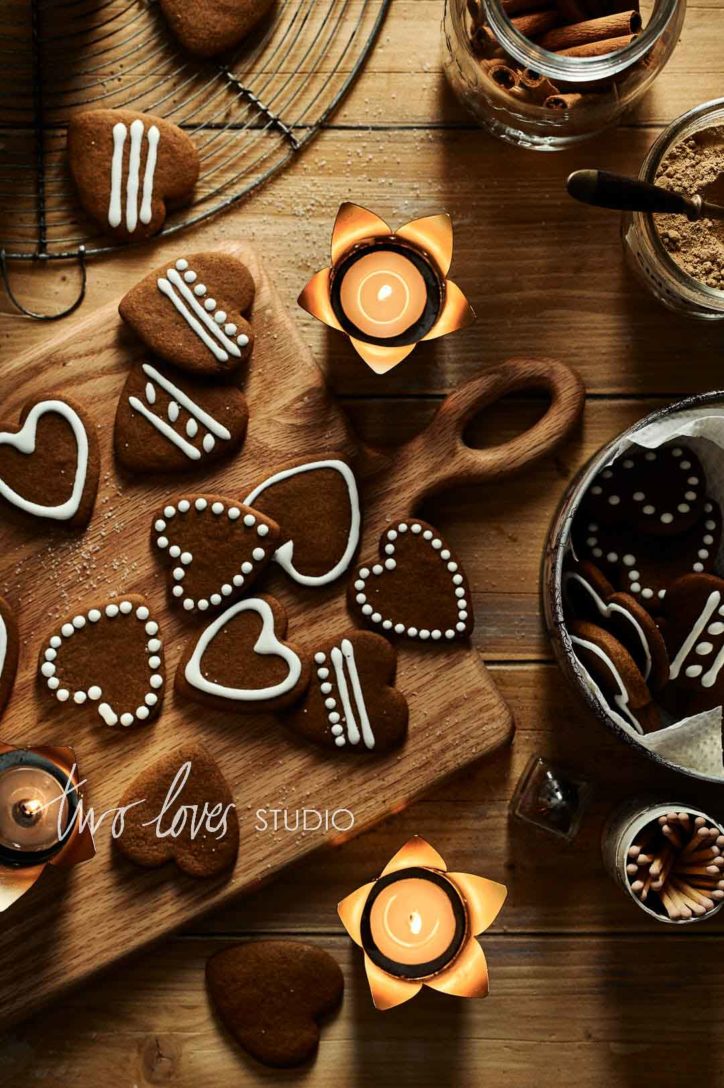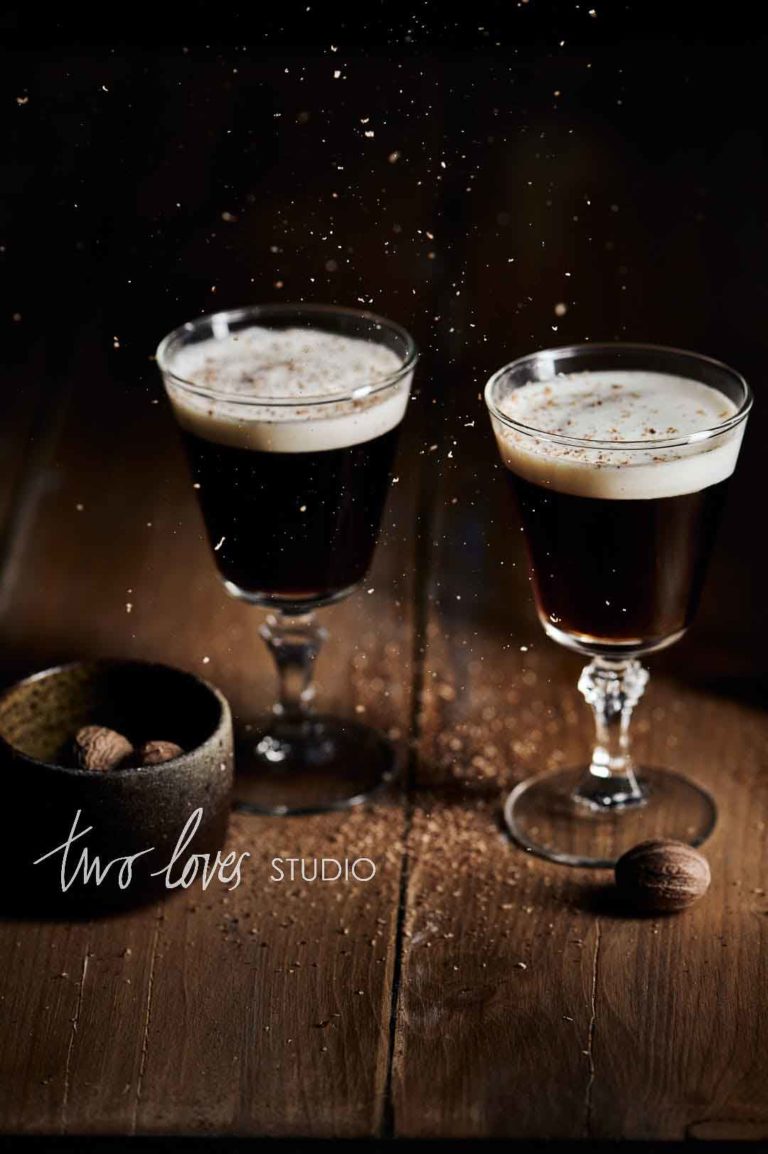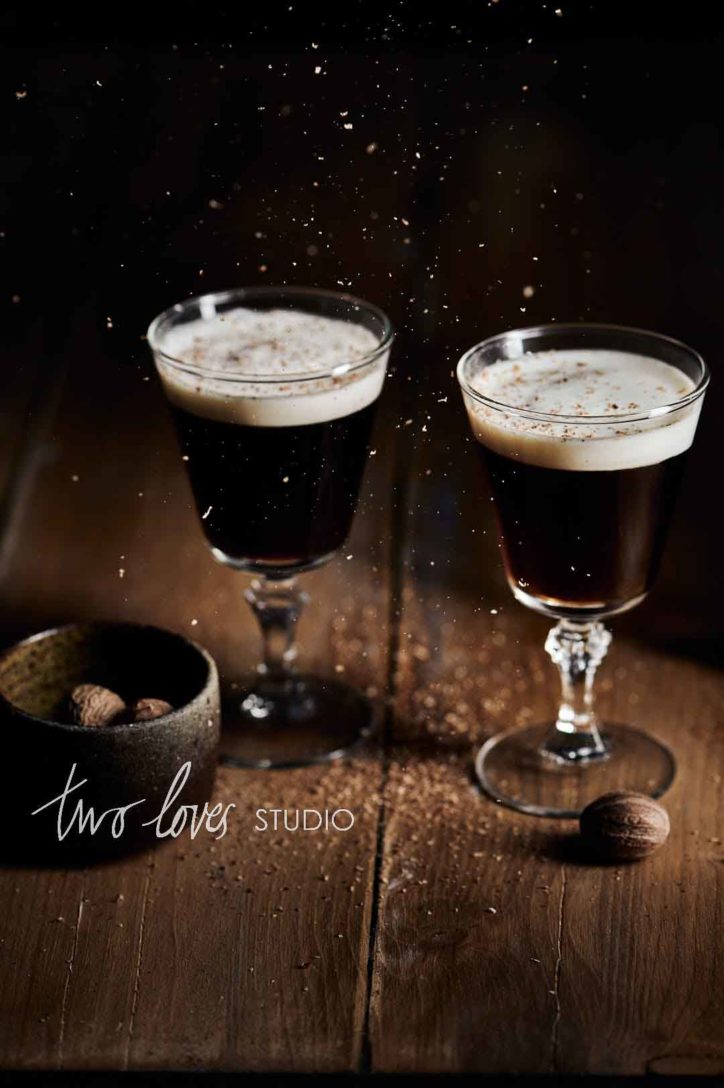 Look for boards that have a rough texture and avoid an orange, warm or yellow colour. Cutting boards are one of the easiest backdrop ideas and come in all shapes and sizes.
Sheet of Metal that's slightly rusty for drama
Another excellent, low-cost food photography background idea is the used metal sheet. Sheet pans may be found at yard sales or on eBay. Because they have structure and flair, distressed metal sheets provide a fantastic backdrop as they have unique textures.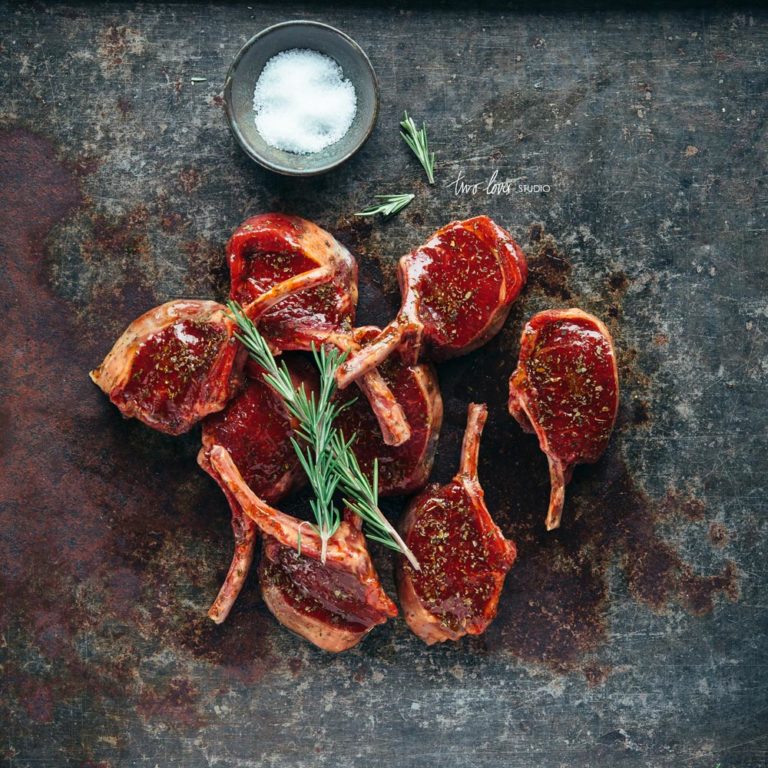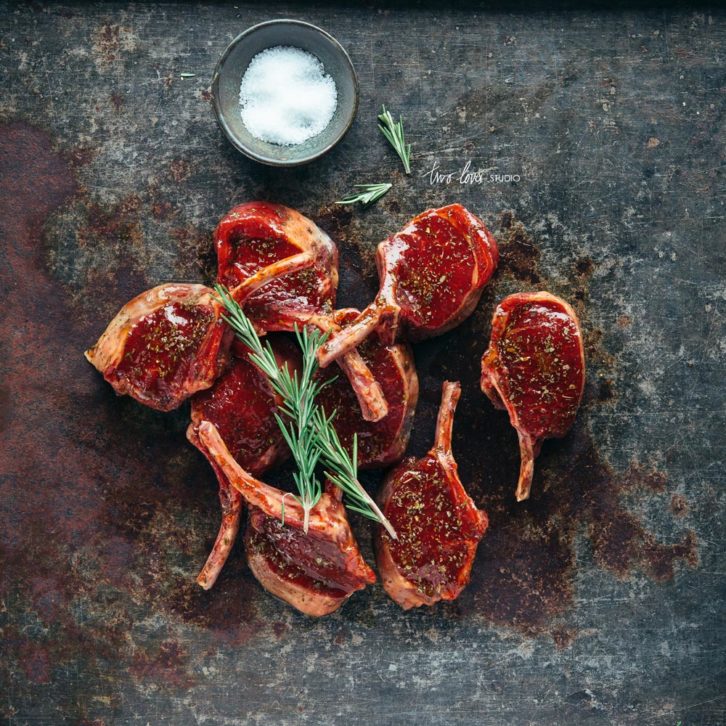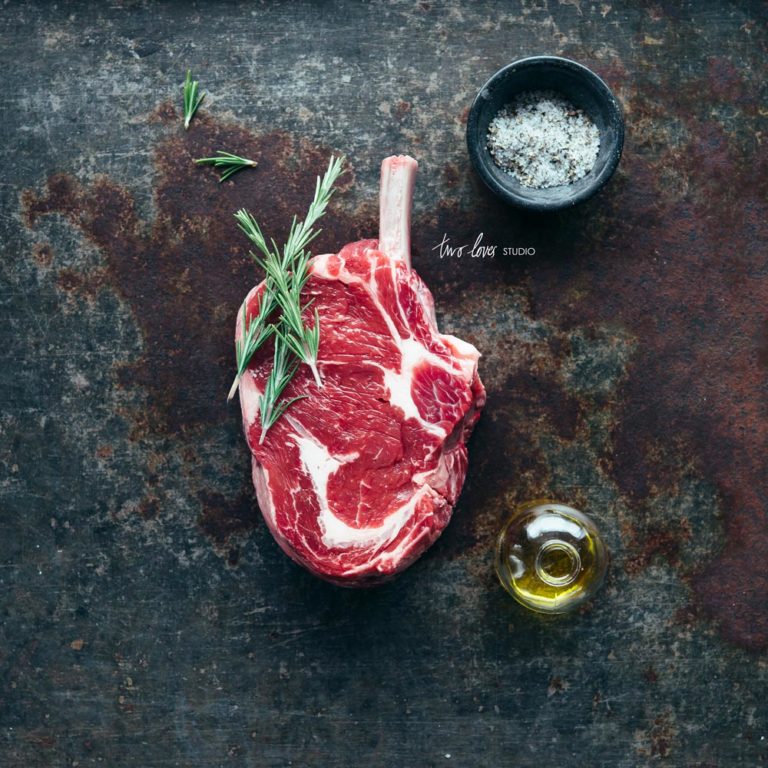 You may also use these as a background by propping them up as using them as a vertical backdrop at straight angles.
One tip is to make sure the metal sheet is large enough for a flat lay. Look for something that is at least 2" x 3" in size.
Vinyl Marble is timeless and therefore a food photography backdrop staple
Vinyl Marble offers a beautiful and reasonably priced food photography backdrop. They're timeless and will stand the test of time. Look for vinyl that features a matte, non-shiny texture that's perfect for food photography.
You can get marble in whites, creams, beige and light greens. The best thing about vinyl marble is that it isn't expensive, heavy, and can withstand food stains.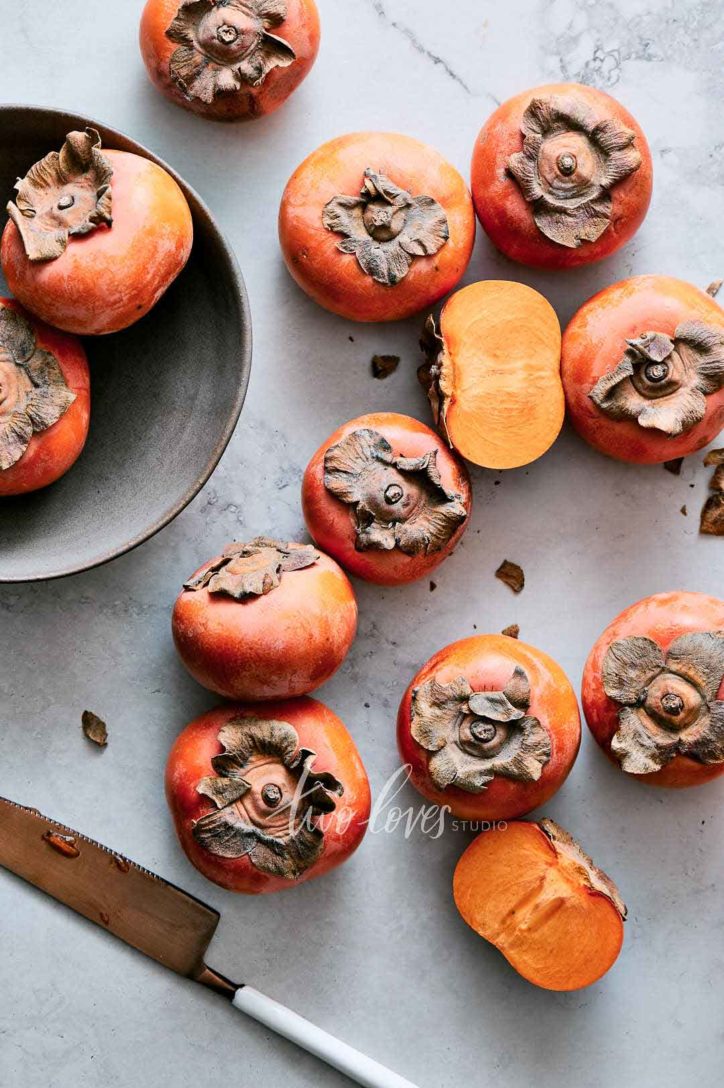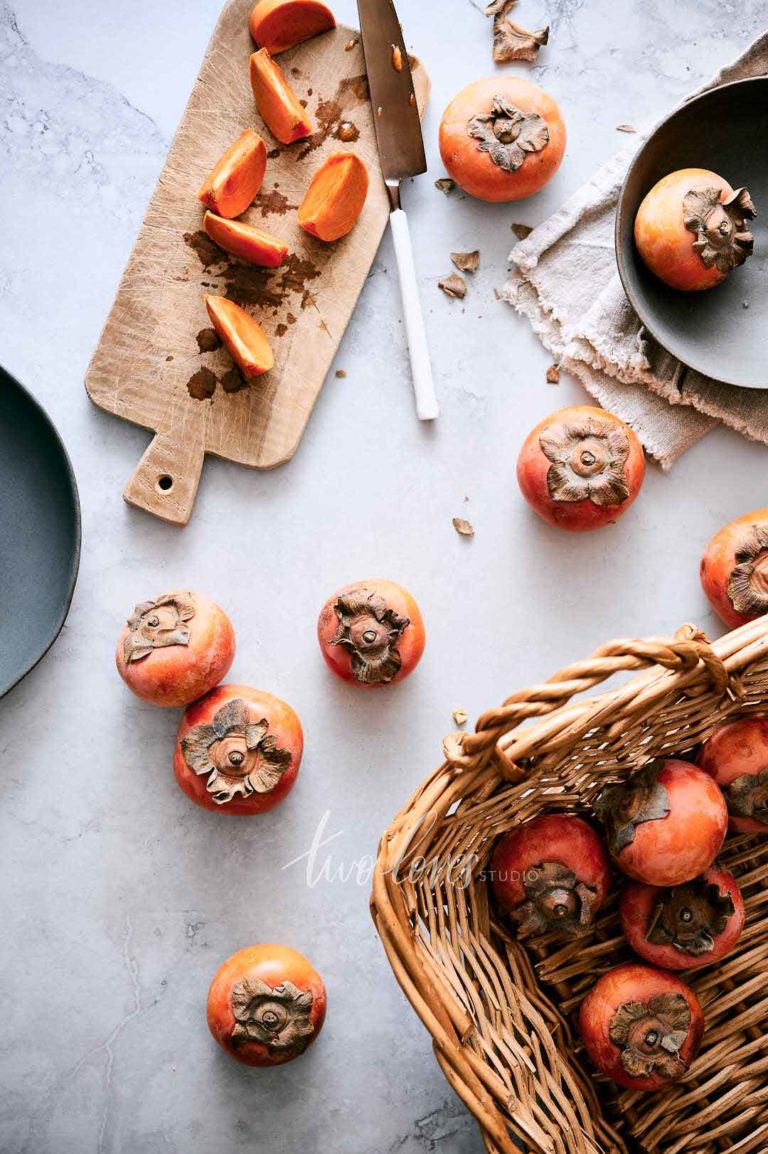 My favourite marble vinyl is from backdrop companies like Bessie Bakes Backdrops, Poppy Bee Surfaces, and Captured By Lucy Backdrops.
There are a plethora of options for creating fantastic food photography backdrops. You can save money by looking for your desired textures as vinyl roll-up backdrops.
How will you use these backdrop ideas?
How do you plan to use these backdrop ideas? Let us know in the comments below.
Play around with the things you already have. The outcomes may surprise you!
Are you looking for courses to learn food photography skills? Contact us and take the free 7-day food photography email course with tips that'll help.