This post may contain affiliate links from products and services we love and trust.
If you're reading this it's likely because you love to shoot on marble backgrounds as much as I do. In a perfect world, I'd be surrounded by gorgeous marble that makes me swoon every time I entered a room.
But…there are a few problems with photographing on marble. It's expensive, it's very heavy and delicate.
The only piece of real marble that I own is a small pastry board. It's more of a platter or layering piece than a background as it's too small to use as a full surface.
If you don't have access to real marble, there are a few ways you can get the marble look for less.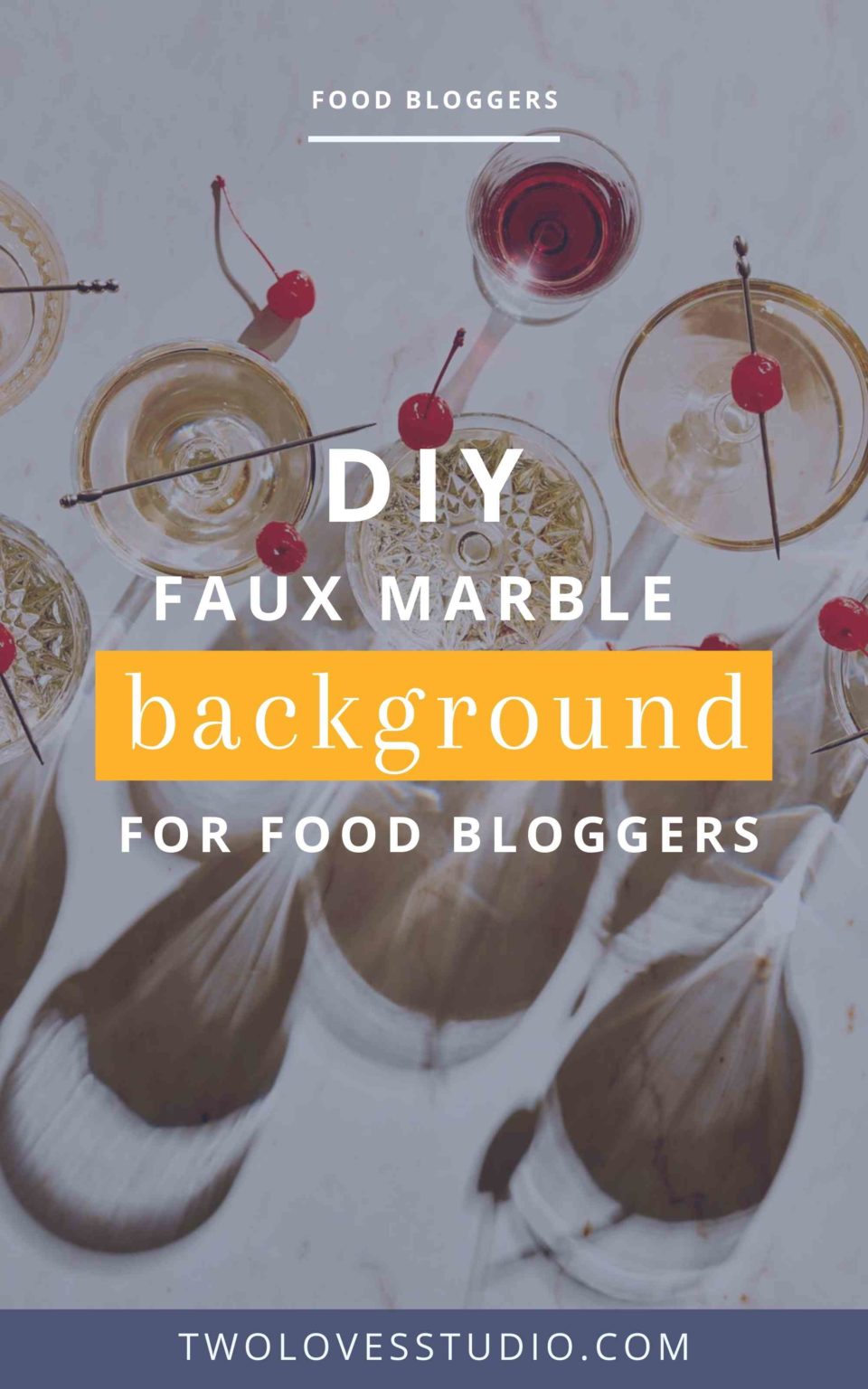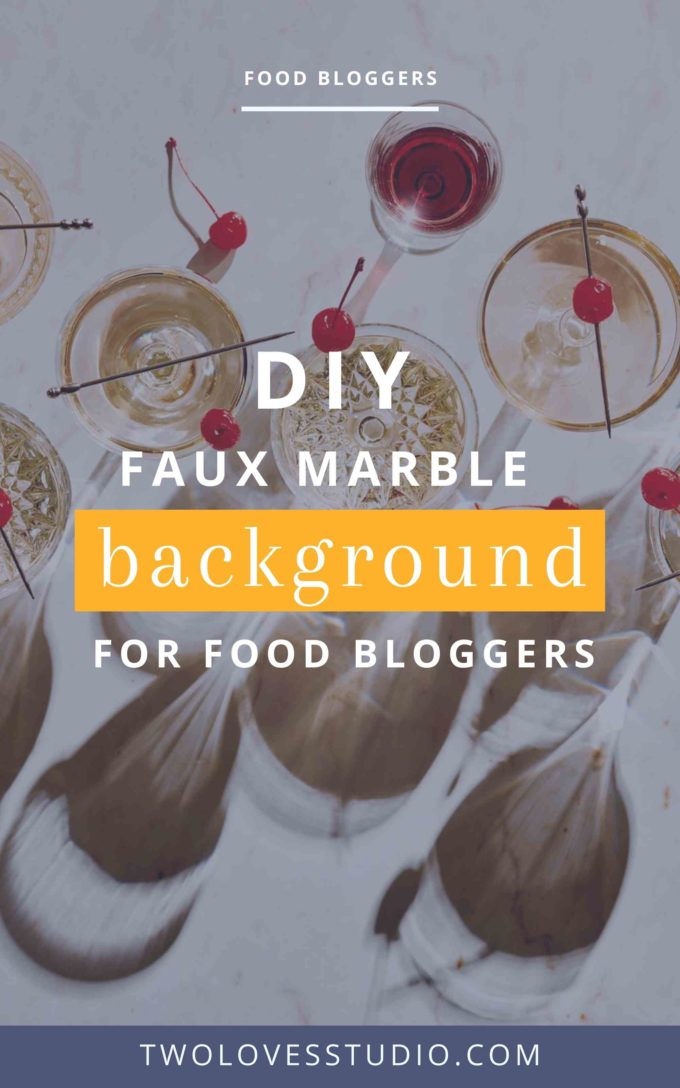 #1 Faux Marble Backgrounds – Self Stick Vinyl
A favourite DIY background amongst Aussie Instagramers thanks to The Winton Ideal Series that is available at Bunnings Australia. Their White Marble Self Stick Vinyl Tiles are just less than $5 per tile.
Many grammers choose to just shoot on one tile which makes this a mighty cheap purchase of a simple $5 – your coffee for the day!
For me, I found these squares a little too small to just shoot on one, so I purchased 4 and stuck them to an MDF board. Taking my faux marble background purchase to a ripe $20. Ca-ching! Next.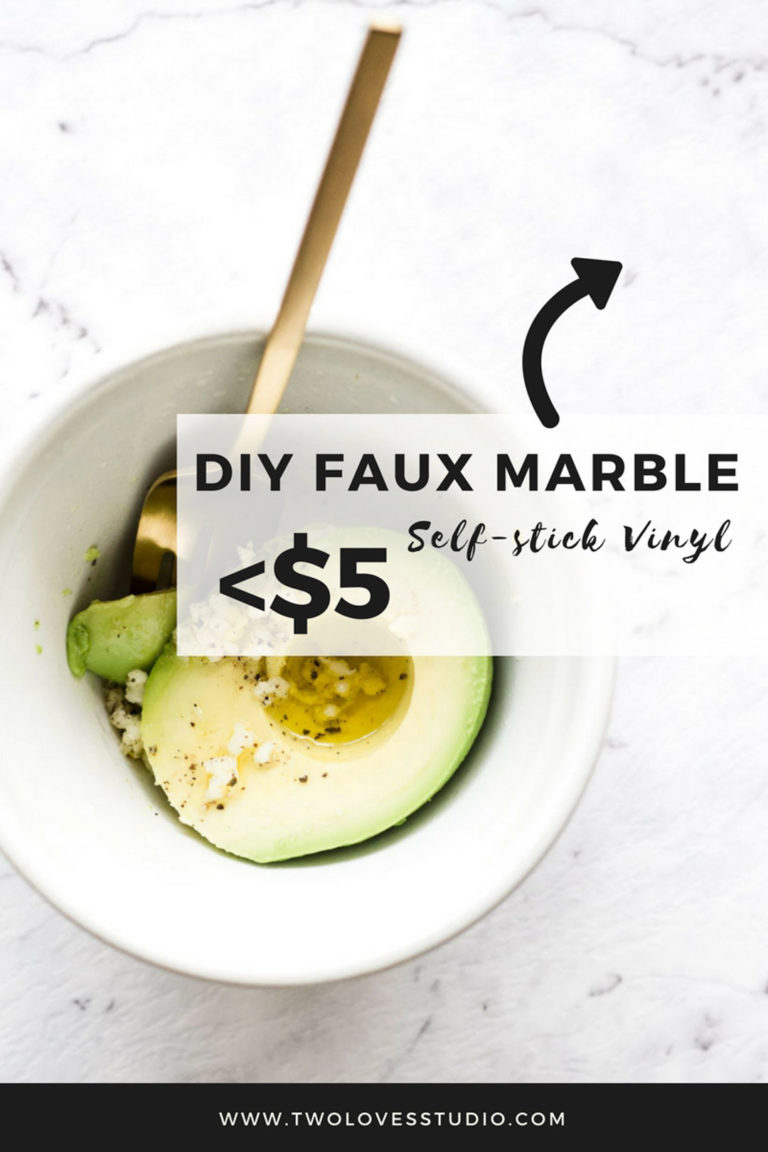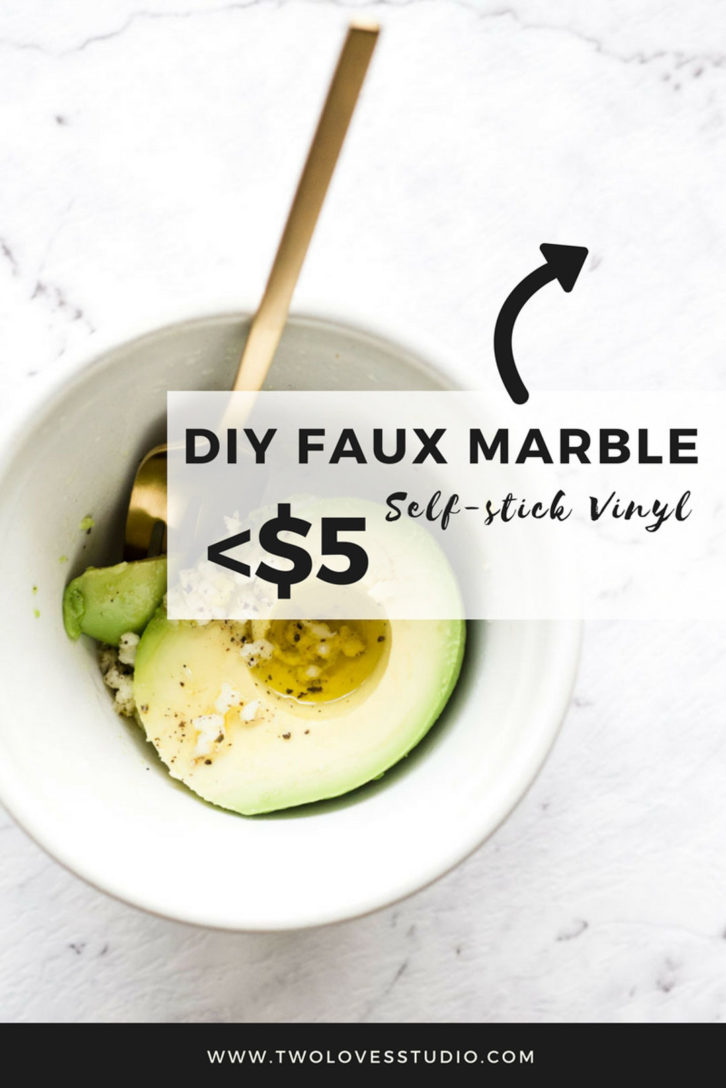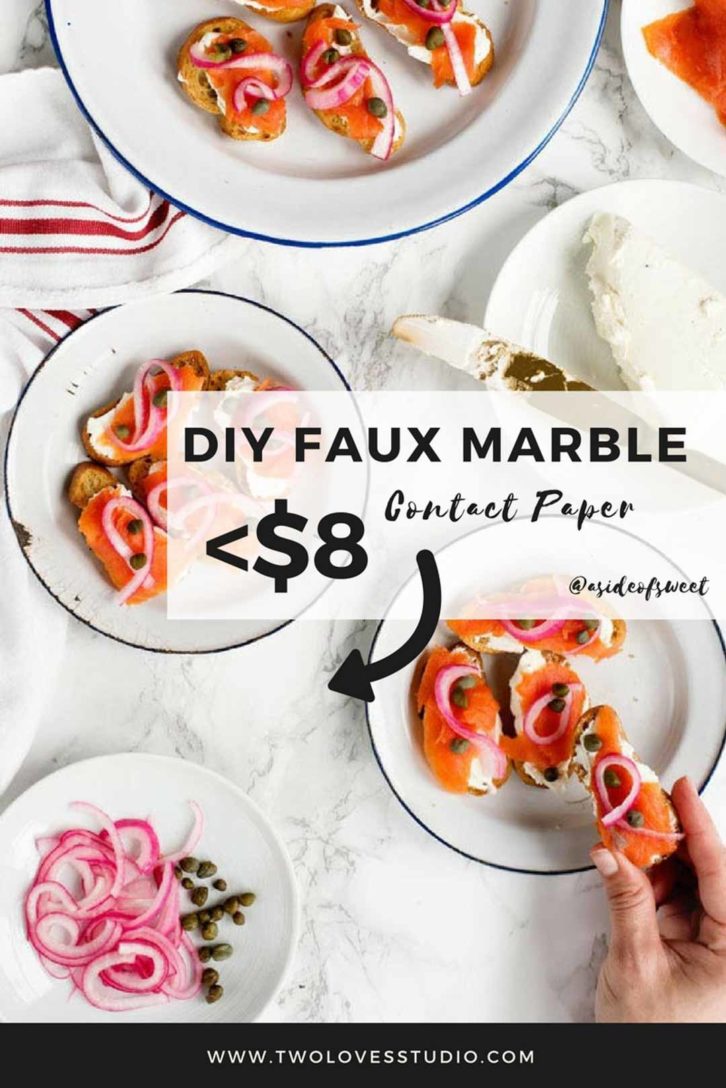 #2 Faux Marble DIY Backgrounds – Contact Paper
A little more flexible in use than a vinyl tile, lighter and just a tad more pricey with shipping is Marble Contact Paper. Available in a number of shades of white and patterns, this one is a winner because it is cheaper per length and can cover a decent size board for less.
With a slightly nicer finish than the vinyl tile above, this option is perfect for your Instagram flat lays. Just ask Kelly from A Side of Sweet. She applies her contact paper to foam core and swears this is better than the real thing.
For around $8 plus shipping and tax, this is a mighty fine faux marble background option for covering large boards if you're style is more in the storytelling of flat lays.
#3 Faux Marble Backgrounds – The Fake Tile
One of my favourite fake marble surfaces I've shot with was a faux marble tile. You can get decently sized tile for around the $30 mark from discount bathroom and tile places. Mark sure you're not buying real marble titles, as that will set up back a pretty penny.
Harder to come by than the other two options, this one has it's advantages. Because you're more likely to find individual pieces that no one else has, you'll stand out from the crowd.
Patterns of the marble are more likely to be different between manufacturers, potentially giving you more choice in how your faux marble backgrounds look. Therese from The Urban Nest introduced me to this amazing piece.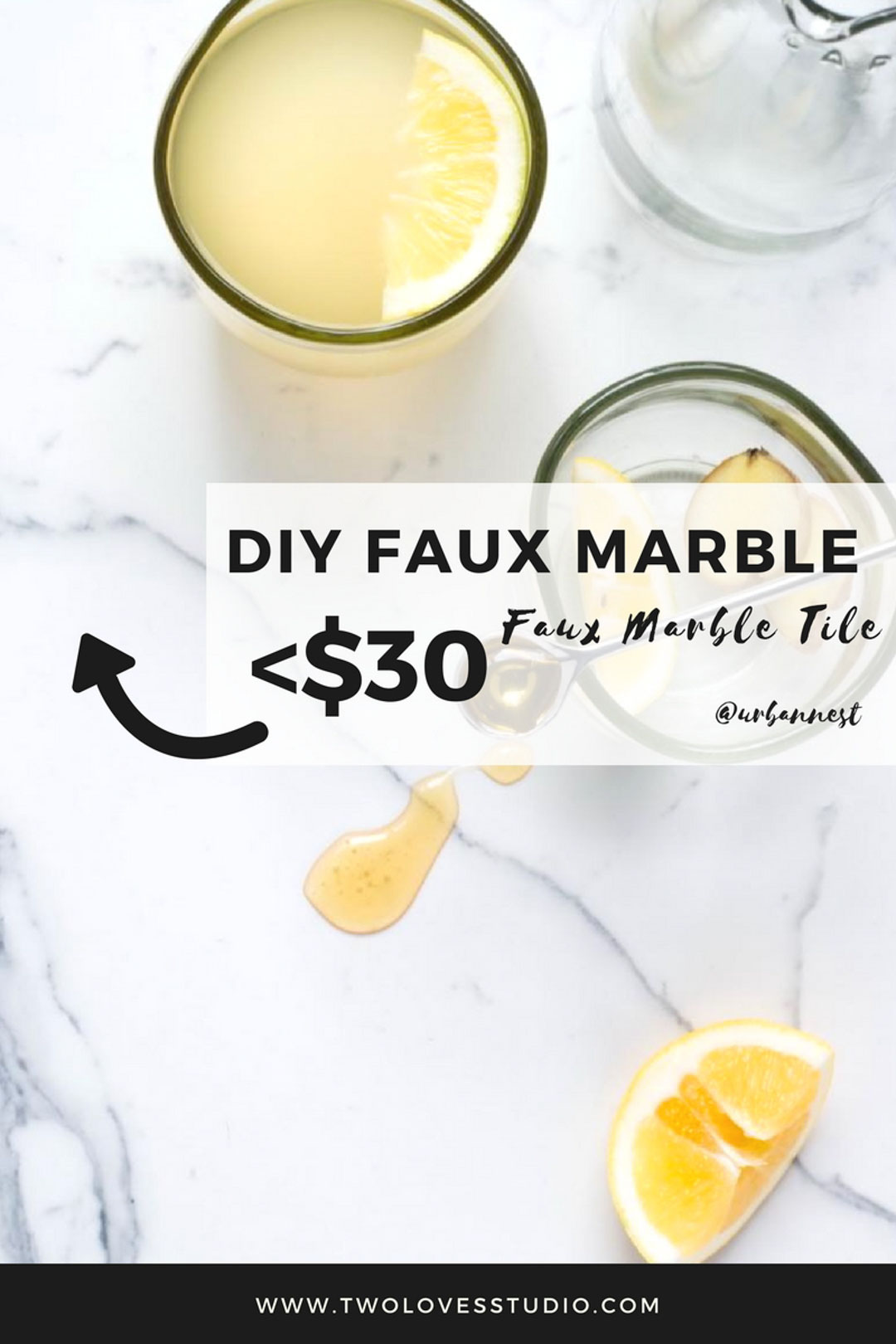 Read more about essential Food Photography props here.
The More Pricey Options For Faux Marble Backgrounds
If you've got a bigger budget for backgrounds or would like something a little more custom, then there are two easy options for around the $100 mark will get you some faux marble backgrounds that are sure to please.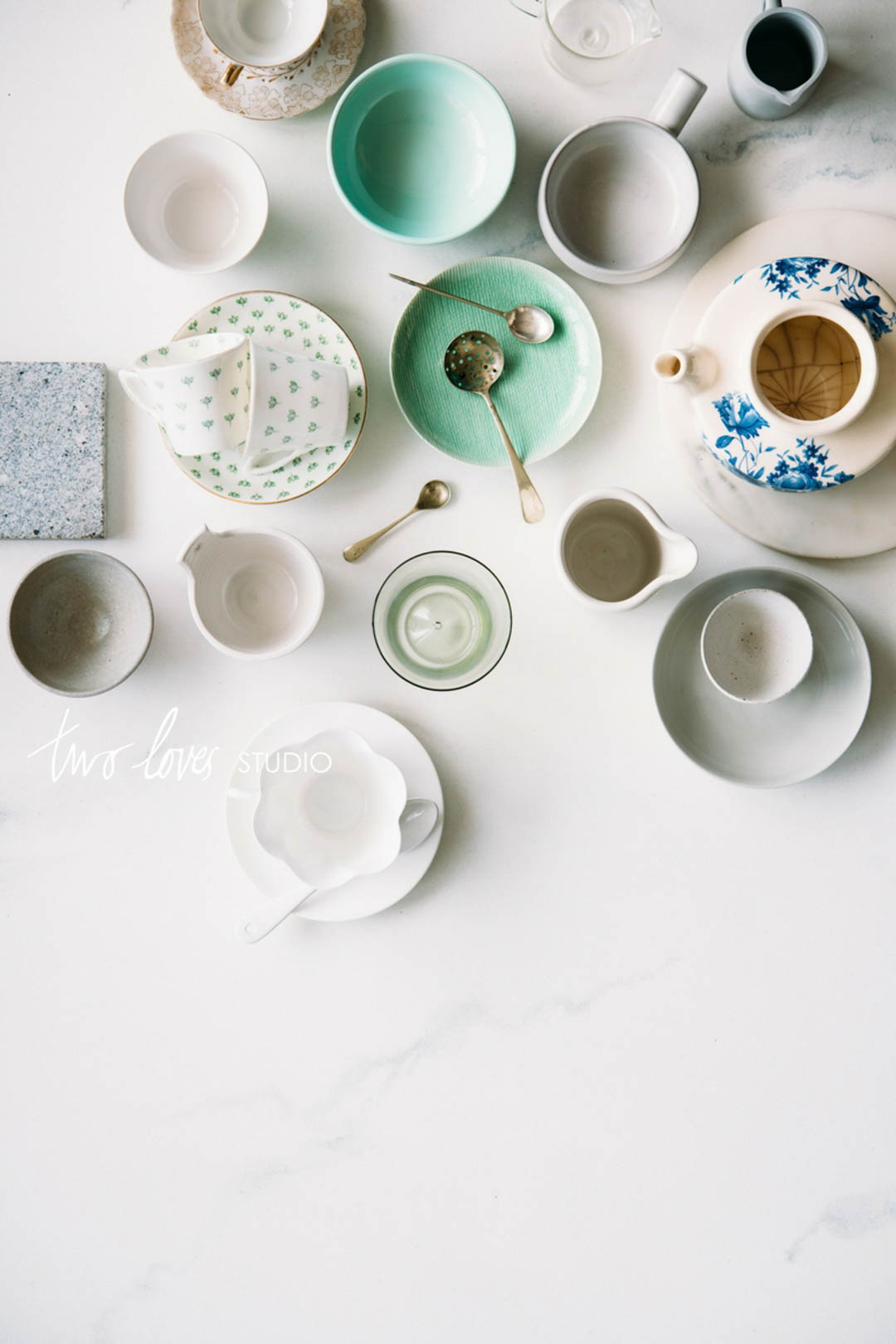 Painted Faux Marble Backgrounds
You can get custom faux marble backgrounds made to your liking from one of the many online background supplies getting around at the moment. The upside is that often you can send in an image sample and get something super custom. You can pick your colour choices as well.
The main drawback is that it can look a little too fake for the price. You'll also want to make sure the boards have been sealed and coated so they have a natural-looking shine just like marble would have.
The Best Quality Vinyl Faux Marble Backgrounds
I have two favourite faux vinyl surfaces that I love.
They are over $30 but totally worth it. One has a nice shine to it and the other feels more matte.
Grey Marble by Captured by Lucy is easily rolled up. Shoots just like a matte marble and photographs very well. The price is also really amazing for the quality of her vinyl. Use the CODE TLSHOORAY to get 10% off (not an affiliate code).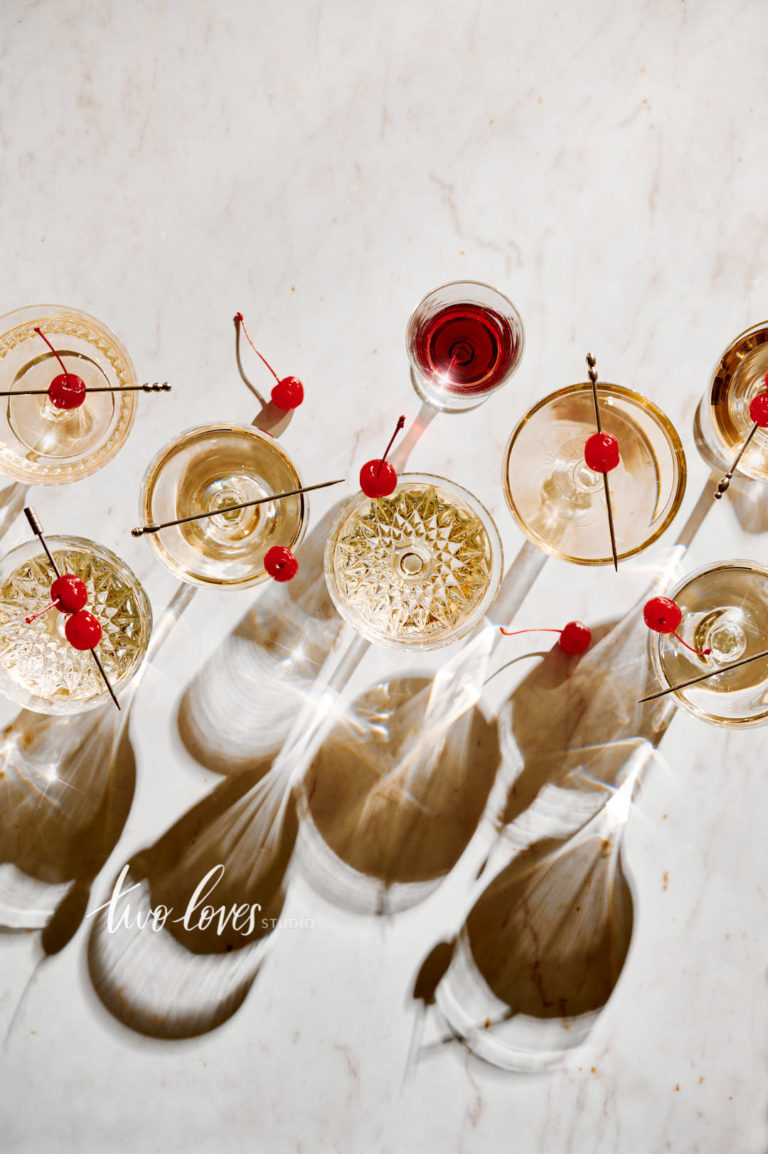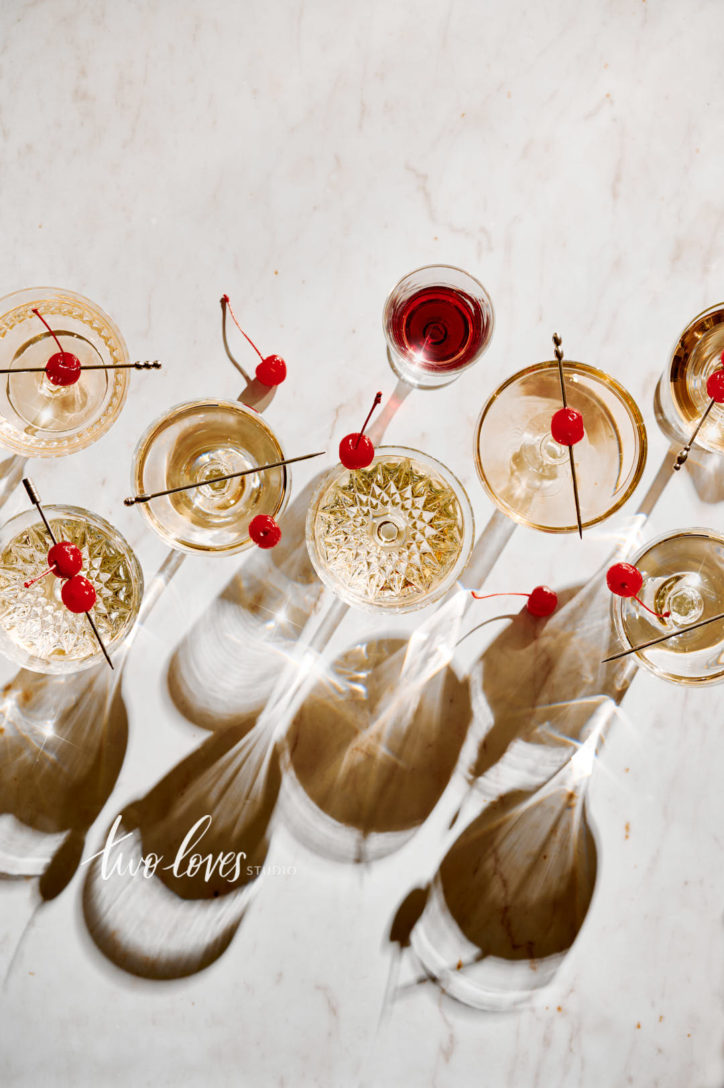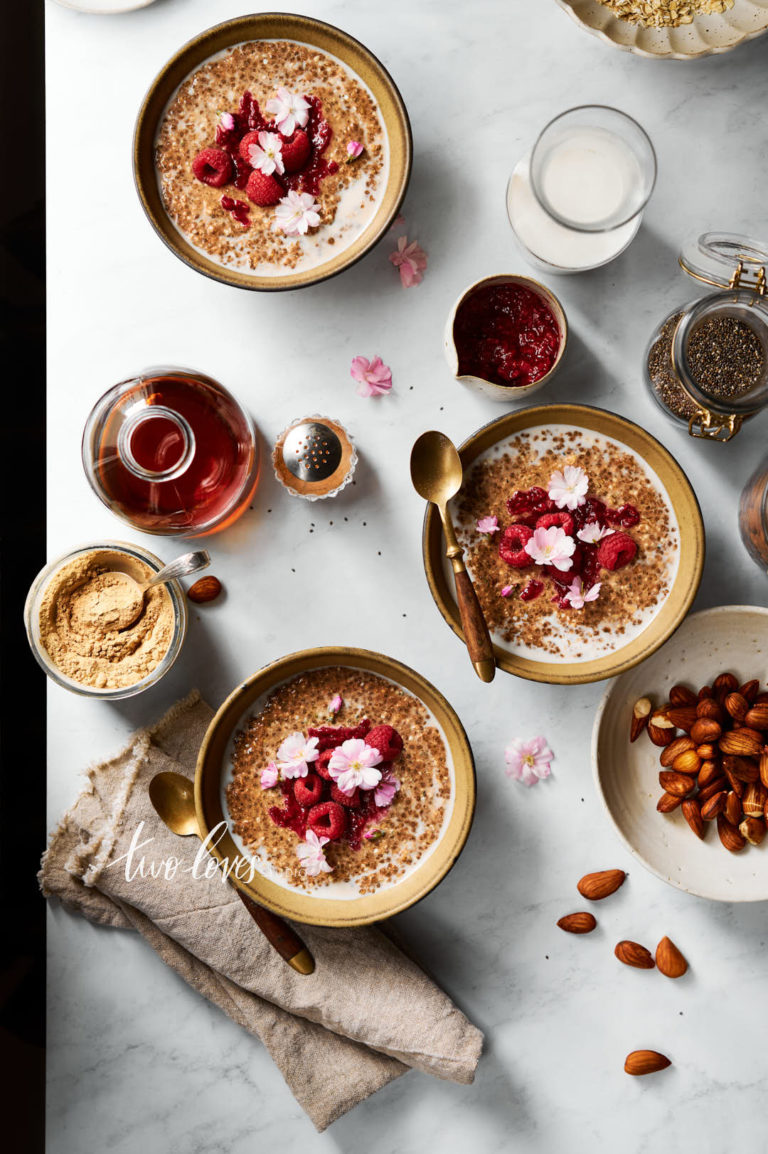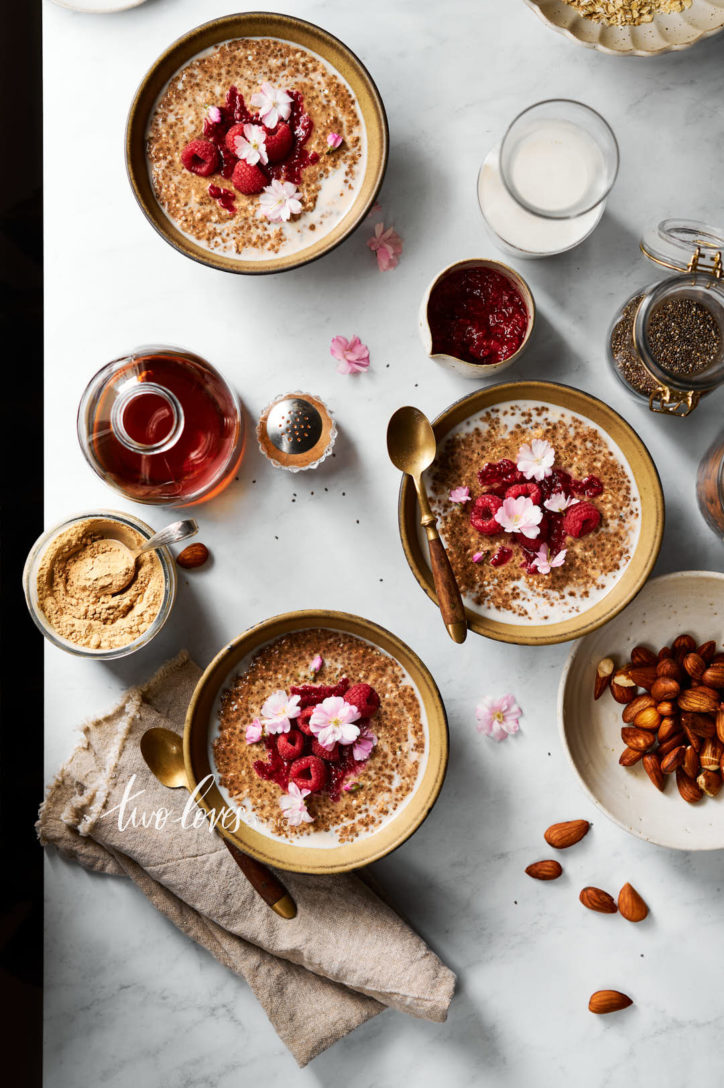 The Subtle Gray Marble by Bessie Bakes Backdrops is another of my favourites. It has a nice sheen but doesn't shoot with glare. It's a lightweight surface but not roll-up. So it's always super easy to work with. It's one of the nicest marbles I've shot with.
Tips + Traps of Using Faux Marble Backgrounds
But maybe you're thinking, it can't be that easy, can it? Well, for sure it can be and there are some tips and traps to watch out for when you select your faux marble backgrounds of choice!
Here are some things I've experienced with using fake marble.
Everyone Has The Cheaper Options
The lower-cost options that you select, the more likely it is that many others will be using the same surface. Not a bad thing, just something to be aware of. Low-cost vinyl can also be very shiny and look fake on camera.
The links in this post are ones recommended by photographers who've used them in their photoshoots.
Repeating Patterns
If you go with the option I have of using a few vinyl titles and stick them together, be sure not to lay them down where the patterns in the titles become repeatable. Play with the options of how you would lay them onto a board before you peel the adhesive off. Obviously repeatable patterns will scream fake as marble tends to be unique.
Colour of Your White
Faux marble backgrounds should feel white or a little more blue-ish. Yellow coloured fake options won't do you any favours and will cast a nasty white balance issue on your image. Try to avoid cream if you can and go for white/blue whites.
There are some nice latte and warm coloured marbles on the market, but they are bold and are used in different ways to white.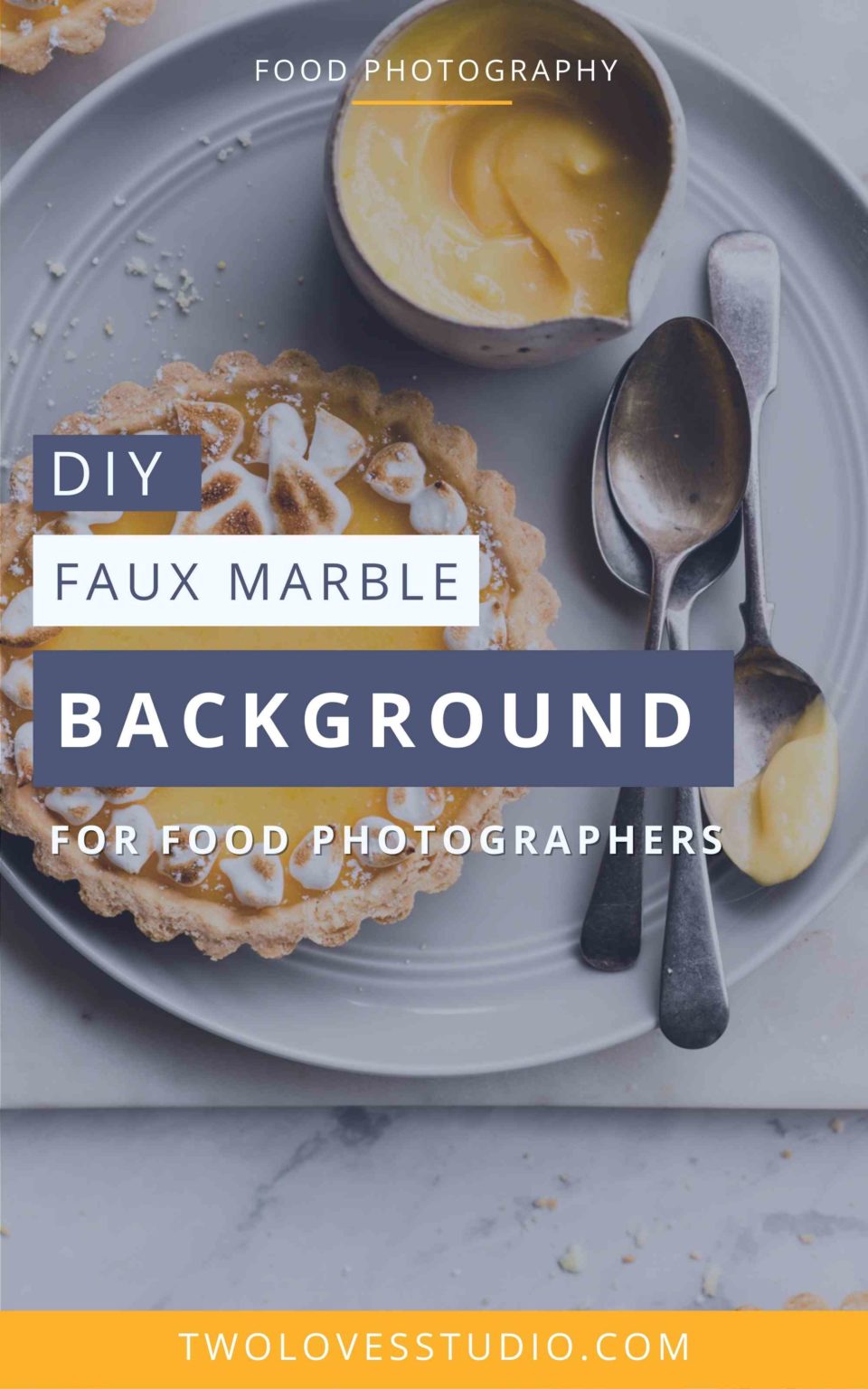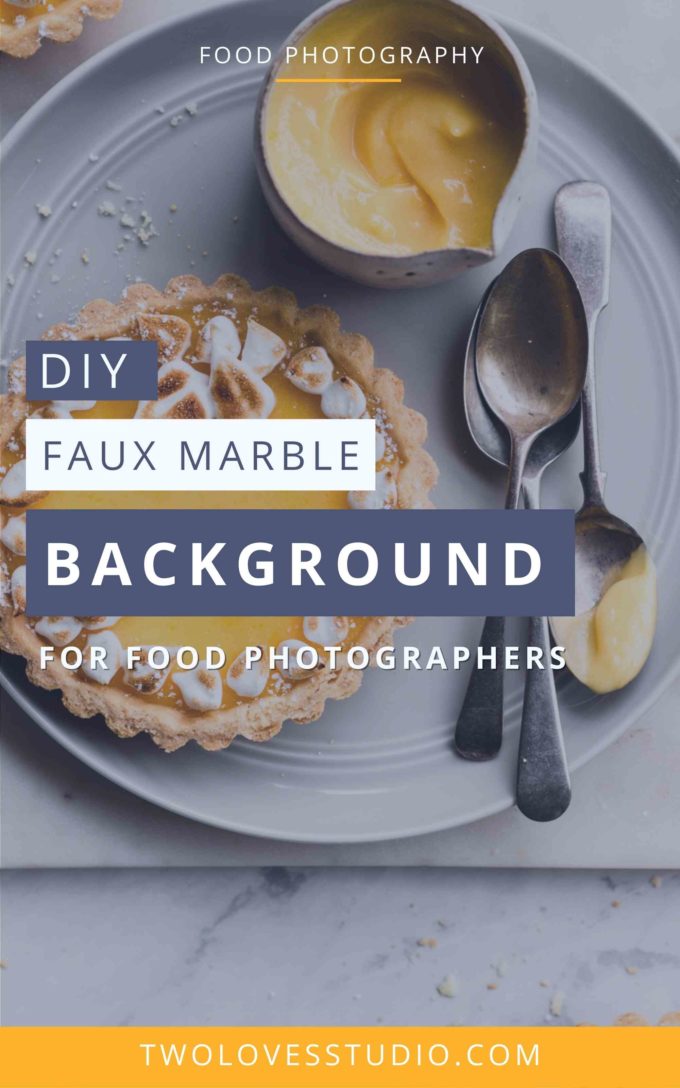 Avoid Fake Patterns
To avoid having faux marble backgrounds that really looks fake, try to choose an option that has the least amount of pattern. If you like to shoot a little more minimal, you'll want to ensure that the piece has some areas of just white (negative space) to avoid the pattern taking over your image entirely.
Choose Larger Pieces
The benefit of having an option that allows for a larger background to work with is that you can shoot on different parts of the board to avoid having every photo looking the same with the same details of the piece. You can strategically place your subjects around the frame, rotate the board and so on to make it look different in each shoot that you do.
Less is More
A marble piece with less veining will have more longevity in your work as it will be less memorable.
Do you love to shoot on marble? I would love to hear from you if you have tried any of these options let me know which worked well for you! If you have a backdrop suggestion, let me know in the comments below!