This post may contain affiliate links from products and services we love and trust.
Hi there! This is Kelly from A Side of Sweet. I've been photographing and styling food for almost seven years and I'm proud to say I'm completely self-taught. Everything I know I've learned by doing.
I'm grateful Rachel is letting me pop over here to Two Loves Studios blog and share pieces of what I've learned along the way. Despite having cabinets stuffed to the brim with all sorts of props, there are certain items that I reach for over and over, aka essential food photography props!
By choosing essential food photography props that work in a variety of situations you can save money, space and also be more efficient while you work.
For more of my photography, original recipes and blogging tutorials, head over to my website when you're done reading this article! You can also find me on Instagram.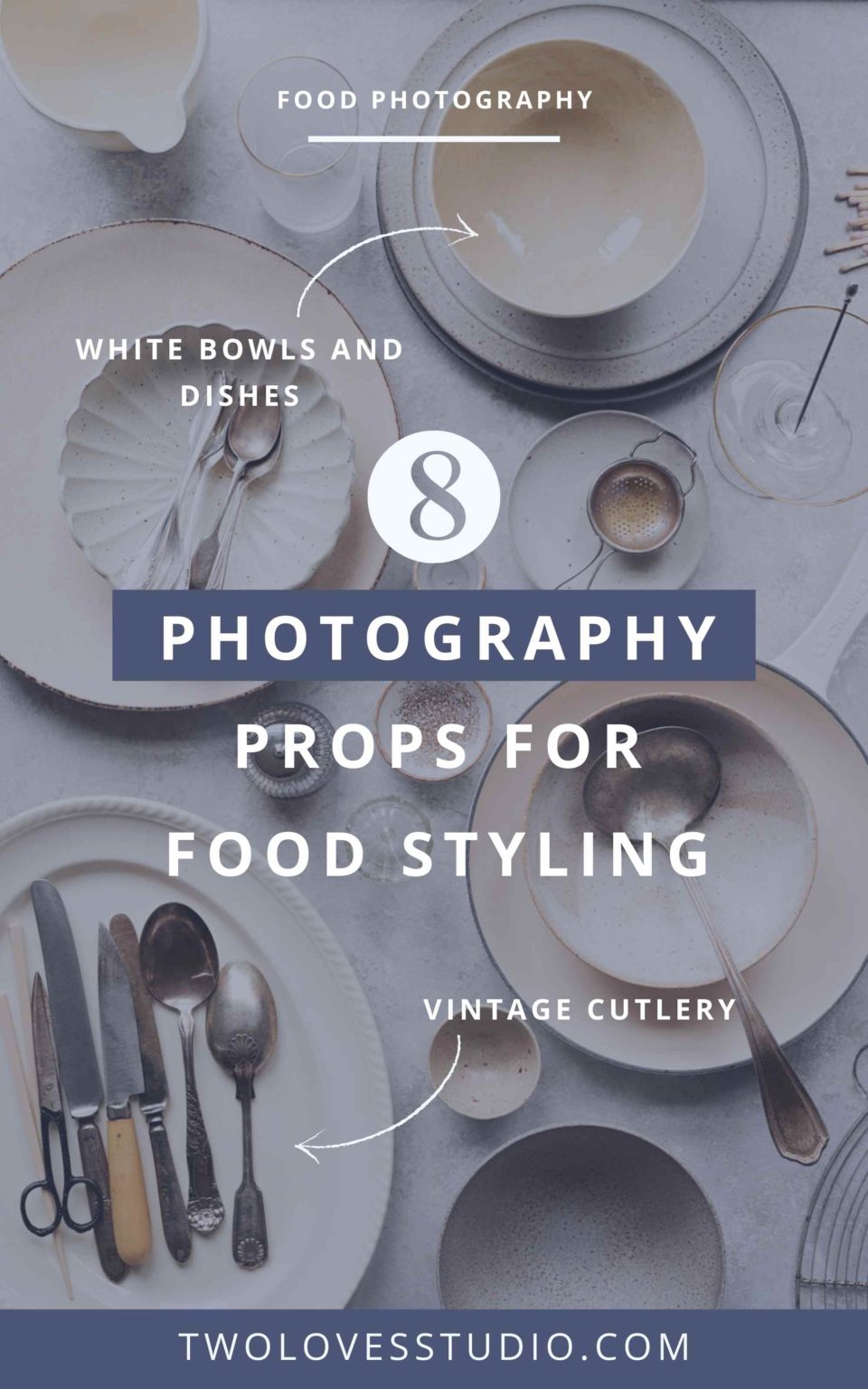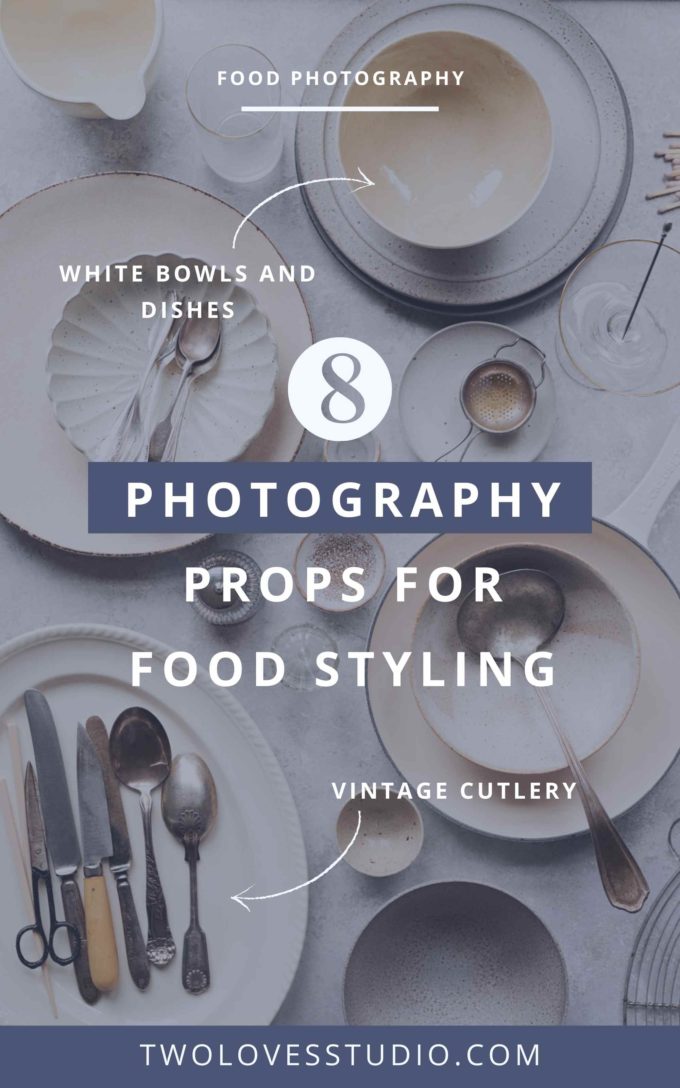 #1 Essential Food Photography Prop: Clear Thin-Wall Drinking Glasses
The trick to picking out glassware that will photograph well is looking for thin walls. Delicate glassware looks much better in photos as you don't get any discolouration or distortion of the food.
This doesn't mean it has to be expensive! I bought my glasses at Daiso, which is a Japanese discount store. Glasses were only a couple of dollars each.
Williams-Sonoma also has a gorgeous set of thin-walled cocktail glasses.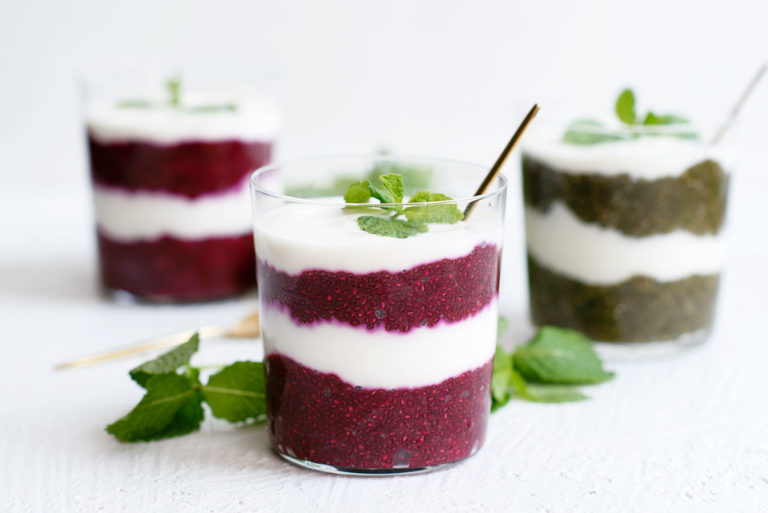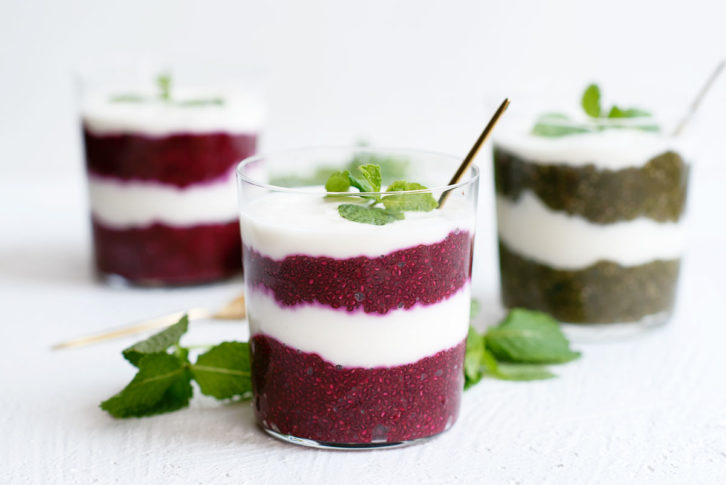 #2 Vintage Teacups: An Essential Food Photography Prop
I collect teacups, not only because they are pretty, but because they make great food photography props!
Check out your local thrift or antique store. They usually have ample options for all price ranges. Etsy is also an option, but usually does require shipping, which means the costs can add up quickly.
I always look for teacups that have chips or cosmetic defects to save money.
More tips on 10 Food Styling Prop Tips That'll Save You Money.
#3 Gold Flatware for Food Photography Styling
Gold flatware instantly adds a bit of fancy to any food photography styling.
The set I purchased is from Sur La Table, which unfortunately is no longer available. Luckily, gold flatware is so trendy you can find it everywhere. Some of my other favourite store to find flatware are Target to Anthropologie.
Gold flatware, especially if you get a cheap set, will easily tarnish or scratch off. Be sure you only wash them by hand in warm water then dry them immediately.
PRO TIP: To save money, you can also spray paint an old set of silverware to use for styling.
#4 Minimalist White Bowls for Food Photography
White bowls are an obvious choice for a food photographer. What better way to highlight a beautiful dish than a clean white styling palette?
I look for bowls that don't have a base so the sides are smooth all the way down and there is nothing to distract the viewer from the food being photographed. West Elm and Target have some great options.
I love pairing a bright white bowl on a white shooting surface with a colourful recipe so the food really pops.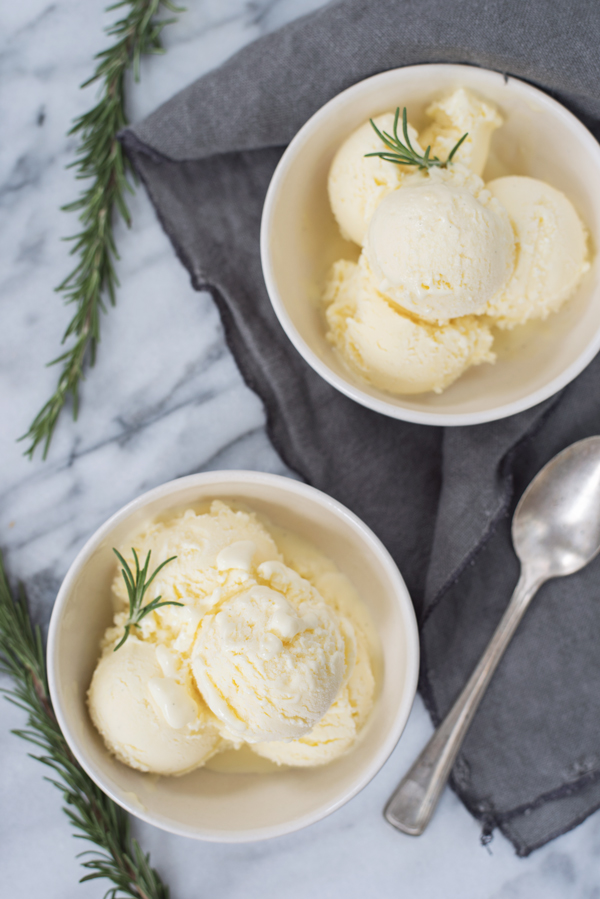 #5 A Must Have Food Photography Prop: Matte White Plates
Just like white bowls, white plates are a must for any food photographer. Similar to white bowls, look for smooth plates with a matte finish and no rim (if you can find them).
Glossy plates will reflect light and are harder to photograph. I find it easier to style food on a dessert plate rather than a dinner plate. They are easier to fit on my photography backdrops and easier to fill with a serving of food.
I've only been able to find matte plates by speciality ceramics shops but West Elm has a good not-too-shiny option.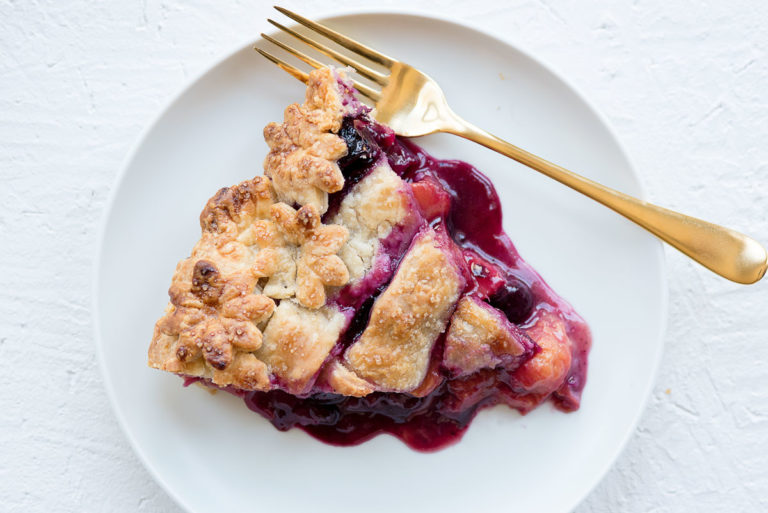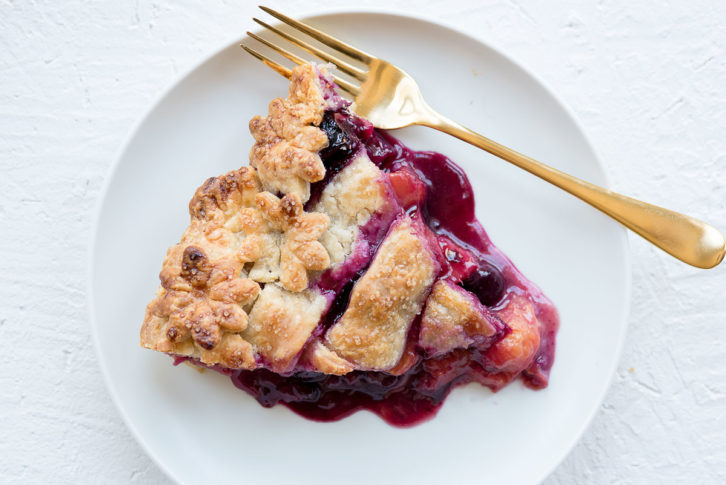 #6 Add Character to Photos with Off-White Stoneware Plates:
Another great surface for styling food is an off-white stoneware plate. It lends a charming rustic feel to photos.
The more unique the plate, the better. Etsy is a great resource for unique photography props. The ones you see in this photo I purchased at a small antique shop in Japan.
My favorite souvenirs when I'm traveling are new props for photography!
#7 Essential Food Photography Prop: Rustic Wood Slabs & Cutting Boards
A great way to add interest when you're styling food is to add layers. I aim for 5 to 7 layers in my photos. No one has ever accused me of being a minimalist!
Typically this involves a combination of the following – a shooting surface, a piece of wood or platter, a tea towel, the dish holding the food, a utensil, the food itself and garnish.
Cutting boards and rustic pieces of wood are an easy way to add a layer. The old wooden cutting board you see in these photos was $5 in a forgotten corner of an antique shop.
Etsy is another great place to find something with character. The more beat up the better. Look for wood that doesn't have yellow undertones as this is more flattering for food photography.
#8 Enamelware Plates & Bowls
Enamelware plates and bowls in classic white with a colorful rim make awesome essential food photography props! As an added bonus they also stack easily, aren't breakable and don't take up too much storage space.
Check out Williams-Sonoma and Urban Outfitters have some good options, or for pieces with more character, check out Etsy or antique stores.
Shop Some of My Favorite Food Props!

What are some food photography props that you find yourself over and over? Let me know in the comments below!
I hope you found this article helpful! You can find more blogging and photography tutorials on my blog, like this article on finding Cheap Backdrops for Photography.
P.S. – Love this article about food photography props? Make sure you pin it for later!
Two Loves Studio was not paid to write this post, however, it may contain affiliate links. If you purchase an item from an affiliate link, we do get a commission on the sale which helps us run this site. Only affiliates for products/services we believe in appear on this site.