Not only is food photography expensive because of the photography gear you need to get started with food photography. But the added cost of getting food styling props drives most of us to 'budget options', which is one of the classic prop mistakes.
That was me when I started. I was bedazzled by all the 'props on a budget' blog post and articles I could read.
In the long run, cheap props let me down. I didn't know what my style was yet and I bought a whole bunch of things I thought were cool. But they didn't mesh well together and didn't elevate my photography to the level I wanted to be at.
There is a reason why people have full time jobs as stylist. Curating a collection of props is an art form.
Since moving to Vancouver, Canada and starting over with my prop collection, I learned to avoid these food photography prop mistakes and create a prop collection that matches my style.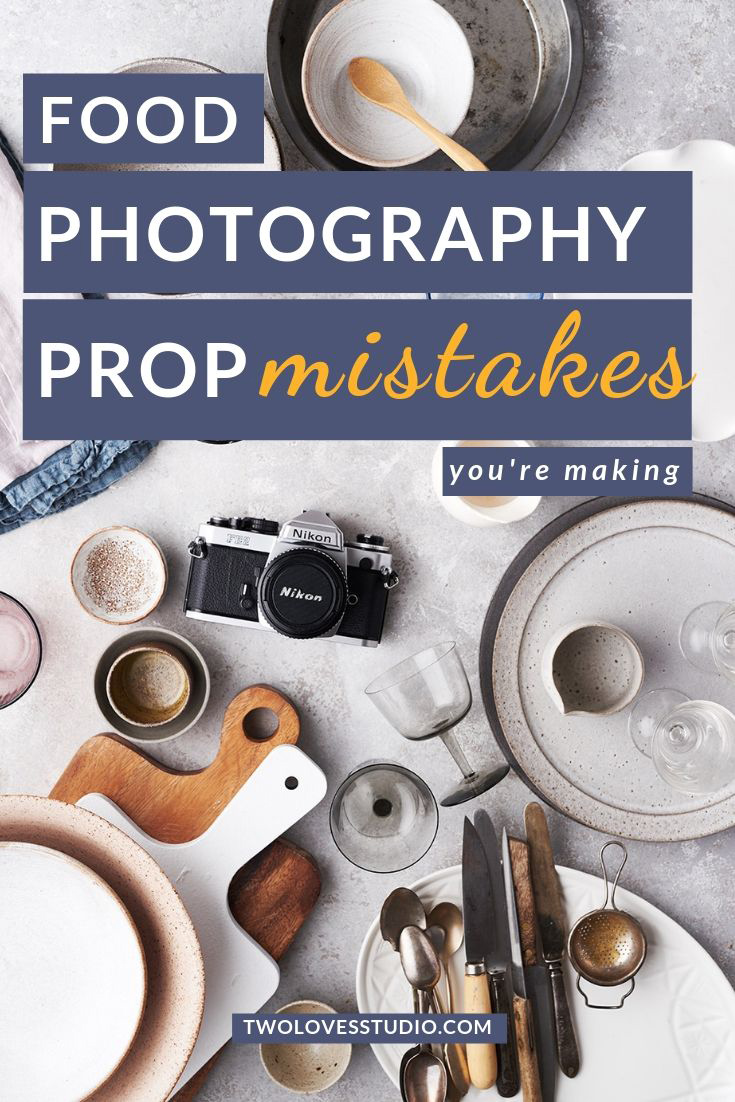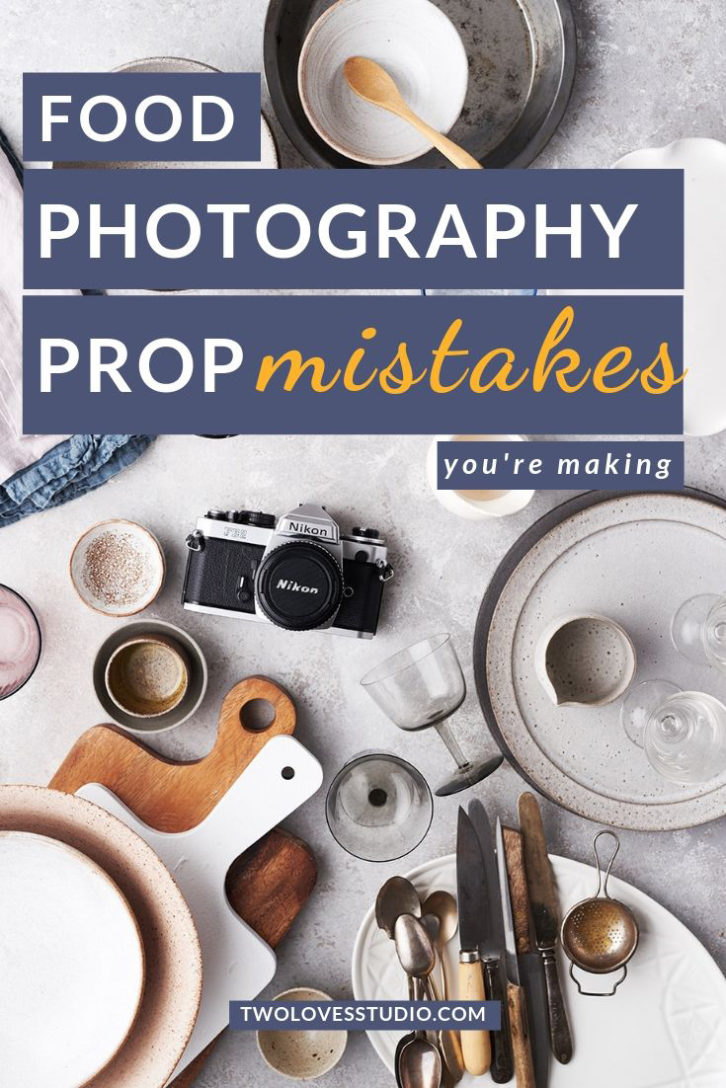 Not Writing Down a Plan For What You Need.
I was determined this time to not just buy a million pinch bowls, (can you relate? I think I have a problem).
My biggest mistake was not having a plan, (or a clue), of what to buy. I ended up with a whole bunch of 'stuff' and nothing I could use. It's kinda like when you go to the grocery store and buy food, but you don't have ingredients that will actually make a meal.
A sure way to blow your budget and not feel like you have the props you need for a variety of recipes is to start your food photography prop collection without a plan.
Buying The Same Size Everything.
Remember that pinch bowl addiction? Yep, it's true.
No matter how cute those pinch bowls are, you can't plate a salad or a slice of cake with that.
When you shop, don't look for 'cute', look for specific sizes. That's how I shop for pieces now.
Knowing the difference between a pinch bowl, ice cream bowl, a salad bowl, a noodle bowl and a fruit bowl will help you determine what sizes you need to add to your collection.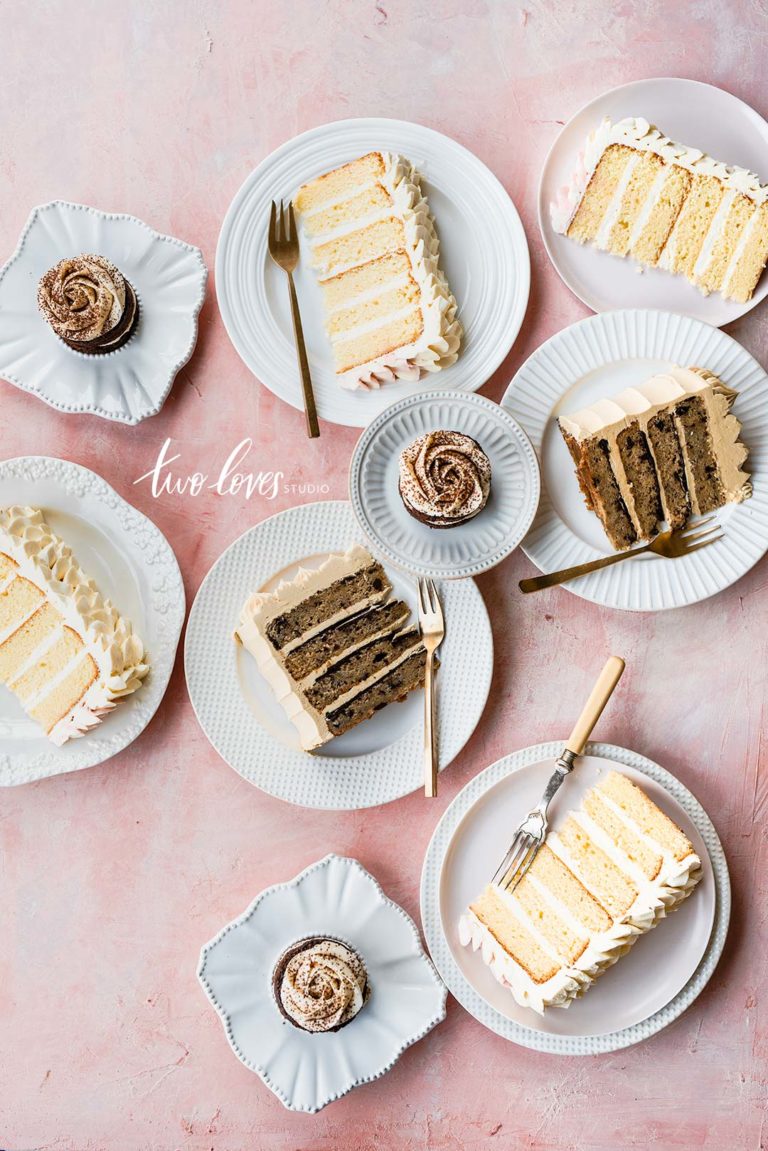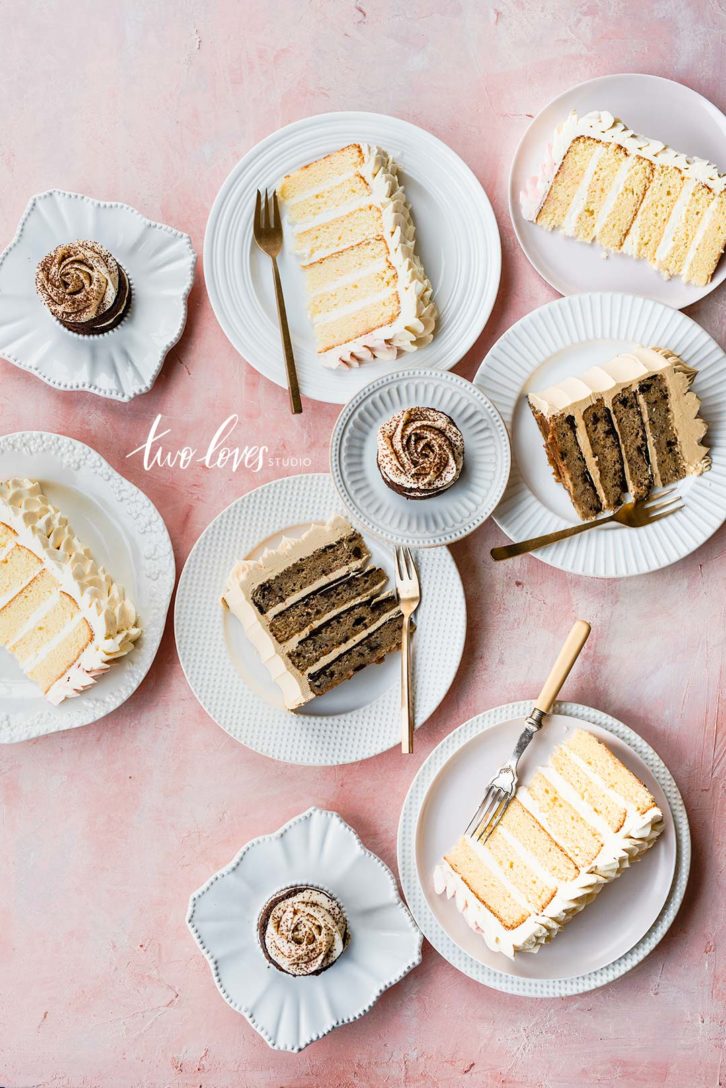 Giant-Ass Cutlery + Flatware.
Cutlery or flatware is hard to buy. I've found most of the best pieces from my mother or grandmother. You've got to keep your eyes peeled for these guys.
Vintage cutlery is the best, but beware of giant knifes and folks. No seriously.
It's one of the most common mistakes I see new food photographers make. Gorgeous little muffin, giant fork. Delicious slice of banana bread, giant butter knife.
If you don't believe me, just check out some of your earliest food shots. You'll see.
There is a reason we have 'ice cream spoons' or 'cake forks', even the mighty teaspoon! They don't overpower or overcrowd our food subjects, which are the hero by the way.
Bigger isn't always better.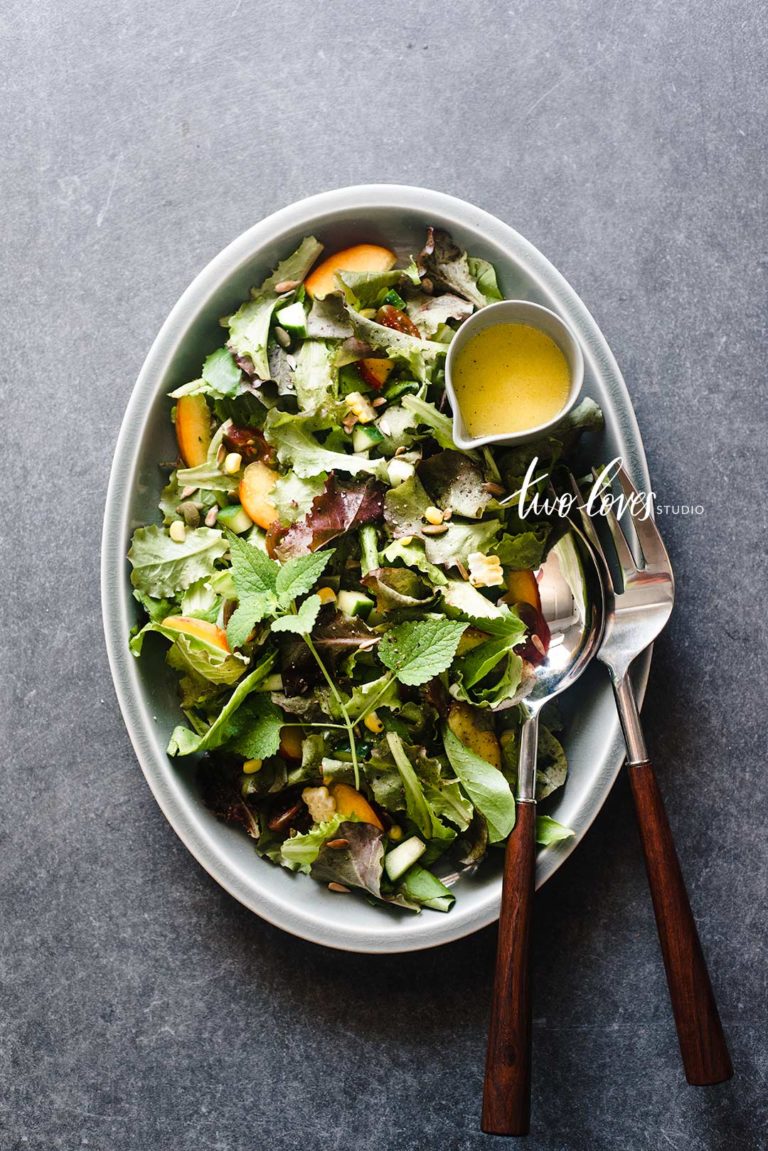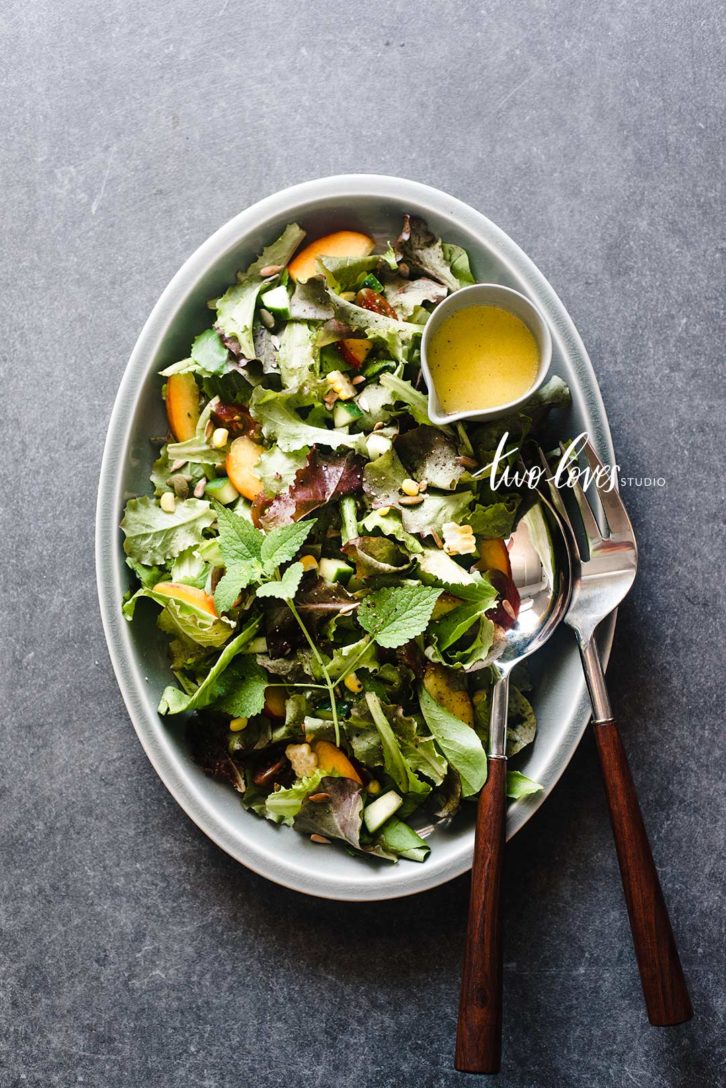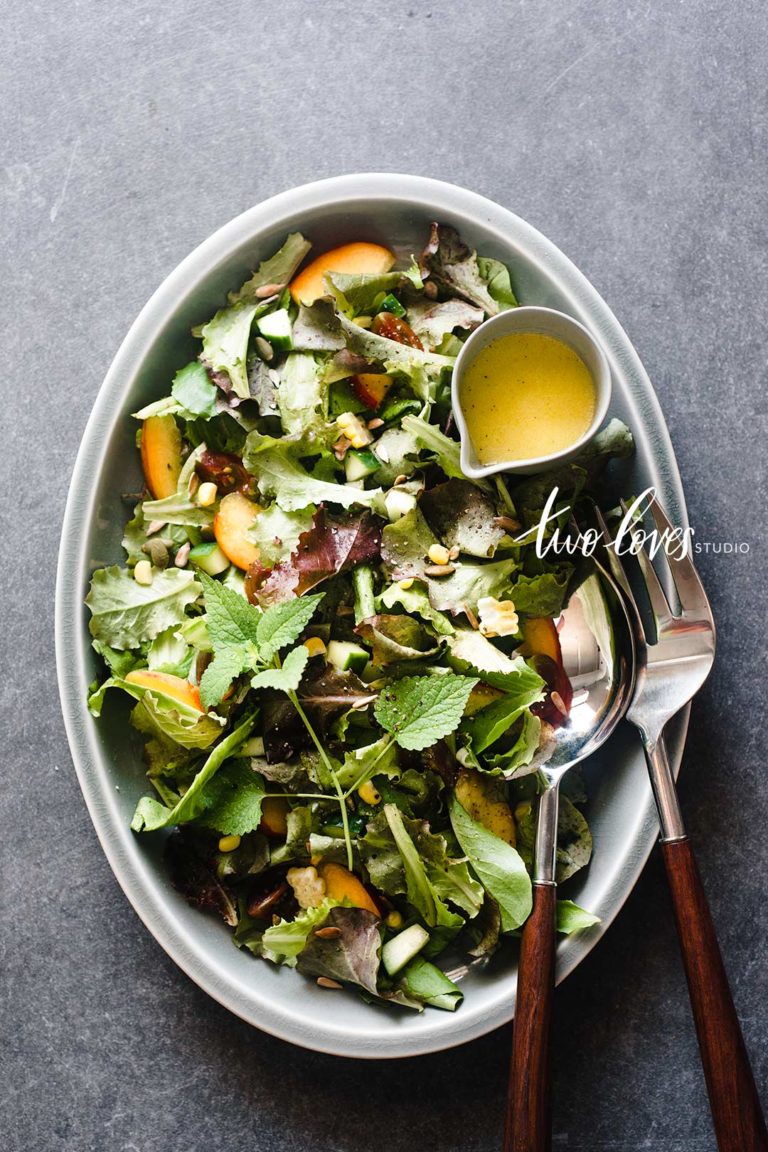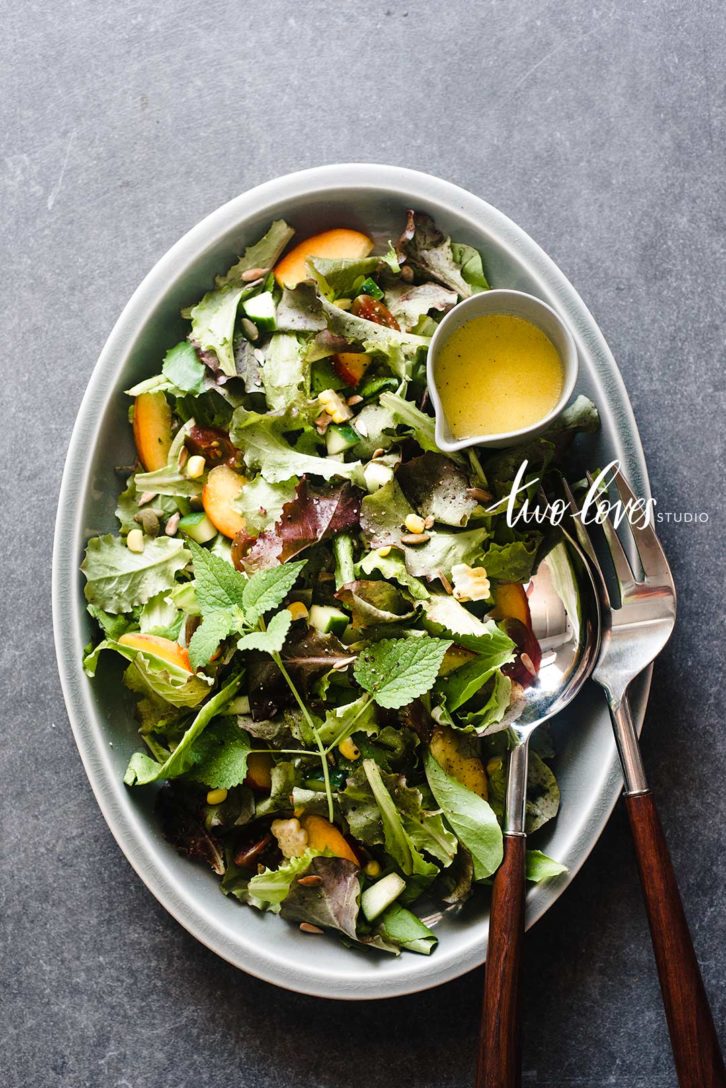 Sometimes we get stuck with large servers which can throw off the balance in an image. I've cropped into this shot to make these salad servers more balanced in terms of their size.
Cheap Isn't Always Better.
Speaking of bigger not being better, cheap isn't always better.
I'll bet if you take a look at the food photographers who you most admire, the professional ones will have professional looking props.
There is a reason why handmade stuff is so expensive. Because it's so dang good looking! The prop mistakes I made for years, was always going cheap.
There will always be deals to find, Thrift store gems to seek out, but building an entire collection on cheapies can make our work look cheap.
I highly recommend saving some budget for gorgeous hand made pieces. Most of the time you can find really nice pinch bowls for under $15.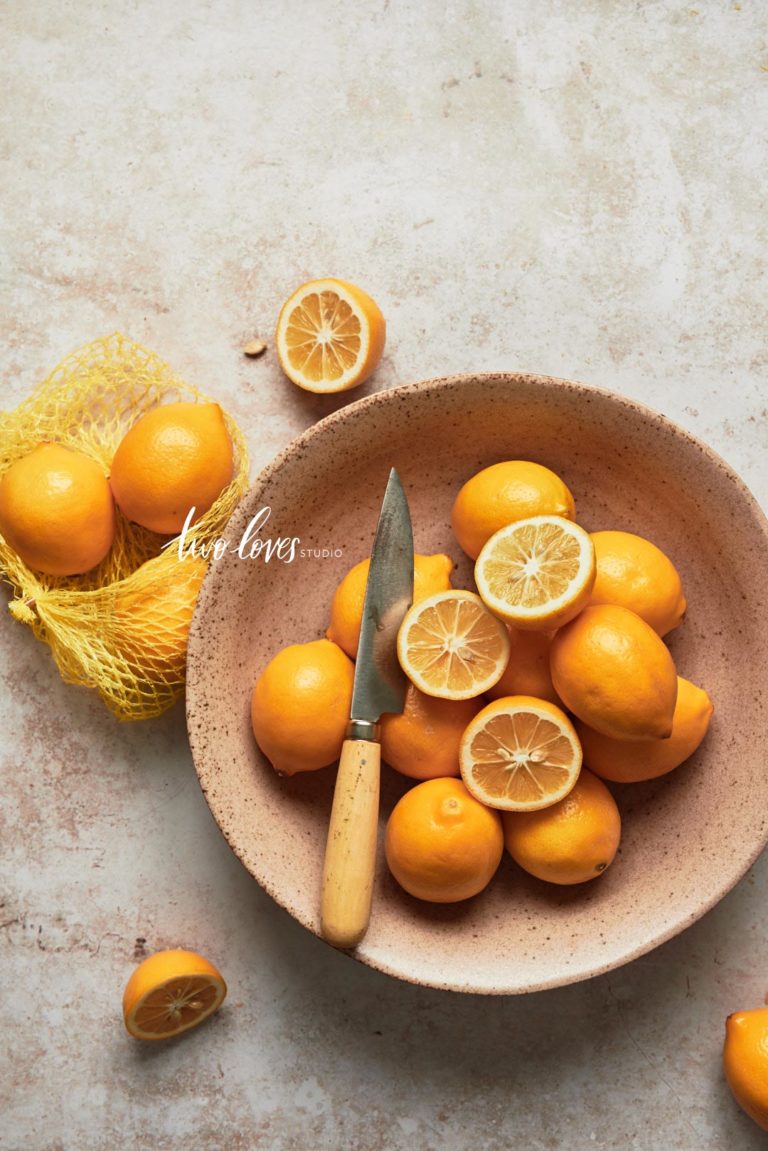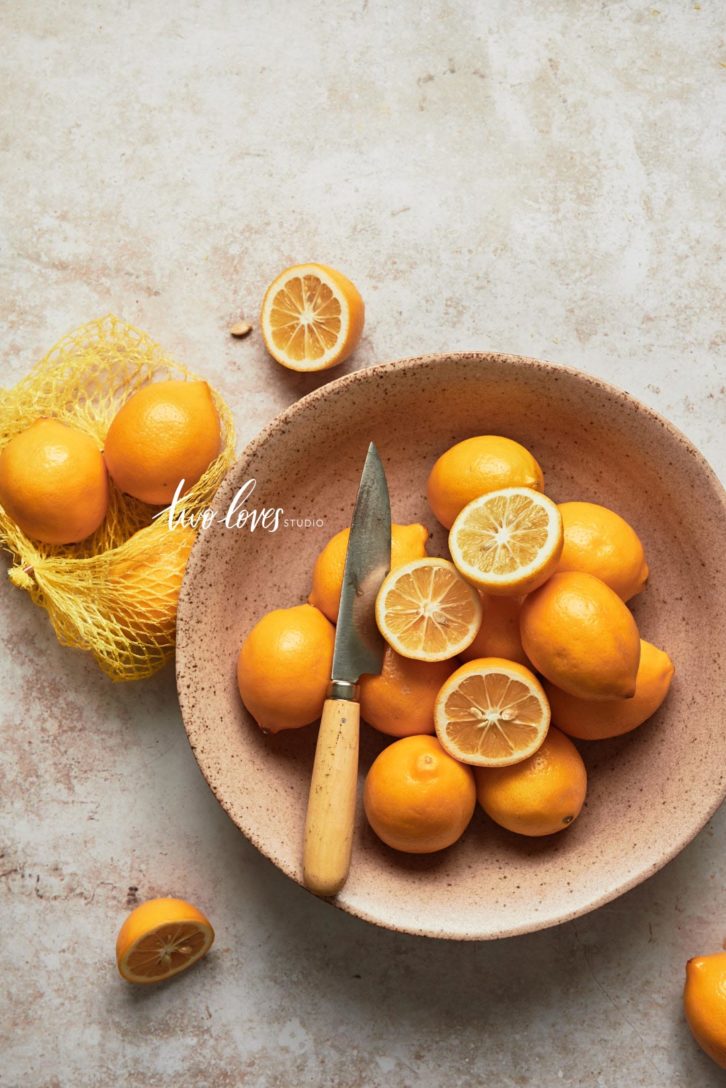 Patterns Beware.
Now, firstly, I am not against patterns. They can be really beautiful in both props and backgrounds. But they can also be one hit wonders.
In that you can't use them in every second photo on your IG feed. They are just too memorable. Save patterns for signature pieces that you will use now and then.
The prop mistakes here are that patterns can compete with your story. Or worse, the food itself.
So please, do buy patterns but make sure they are few and far between. save them for your signature pieces like platters.
Buying An 8 Piece Set Is A Waste of Money.
Unless you need to capture a tablescape of a large dinner party, don't waste your money buying an 8 piece dinner set just because you like the side plate.
You'd be much better off buying two handmade side plates that are more expensive per piece. But as you are buying just two, the total cost is much less.
Then you will have more variety in your prop collection which is important to keep your work fresh.
Most Common Prop Mistake – Bigger is Better (Mostly).
When in doubt, go for smaller sizes with your props.
There are a few reasons for this. You can fit more into your frame when your plates are smaller for example.
You also don't want the food to look lonely on a large plate. Commercial clients hate that. The plate needs to look full! I've been on jobs where literally the direction from the Art Director, was "the food looks lonely on that plate, where are his friends?"
You will, of course, need a platter and large dinner plates for certain recipes, but err on the side of smaller is better for 75% of your collection when the budget is tight.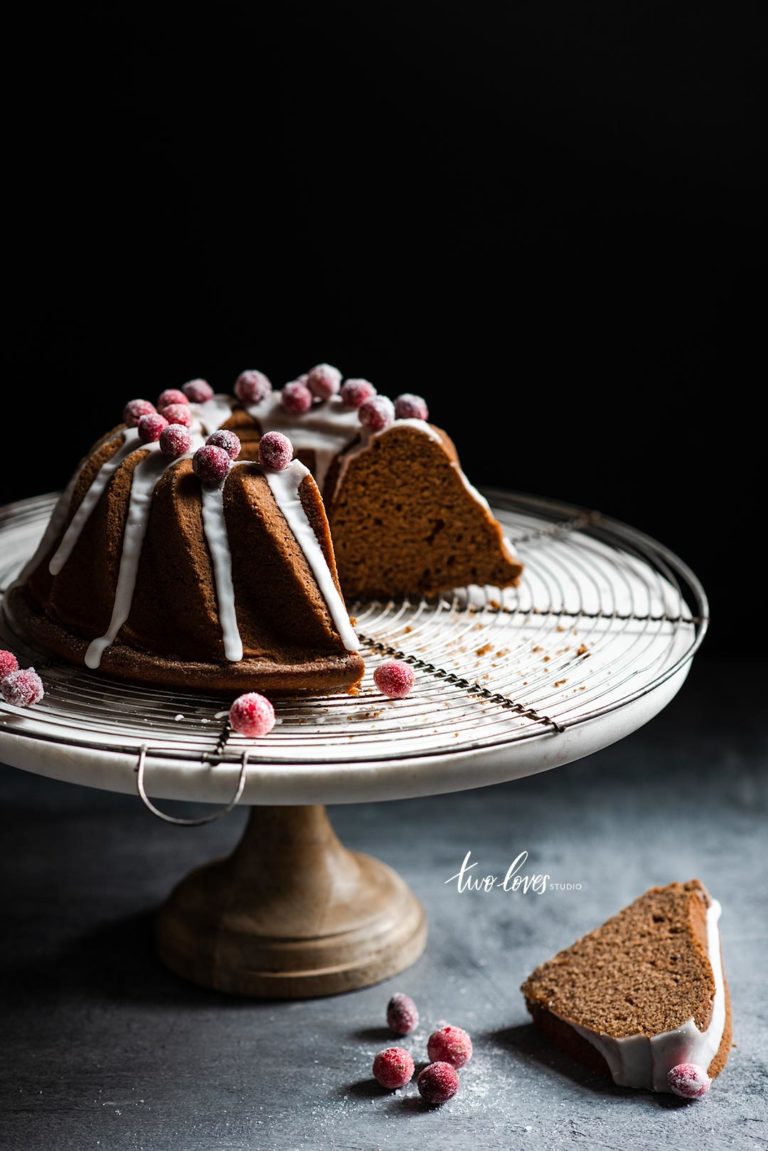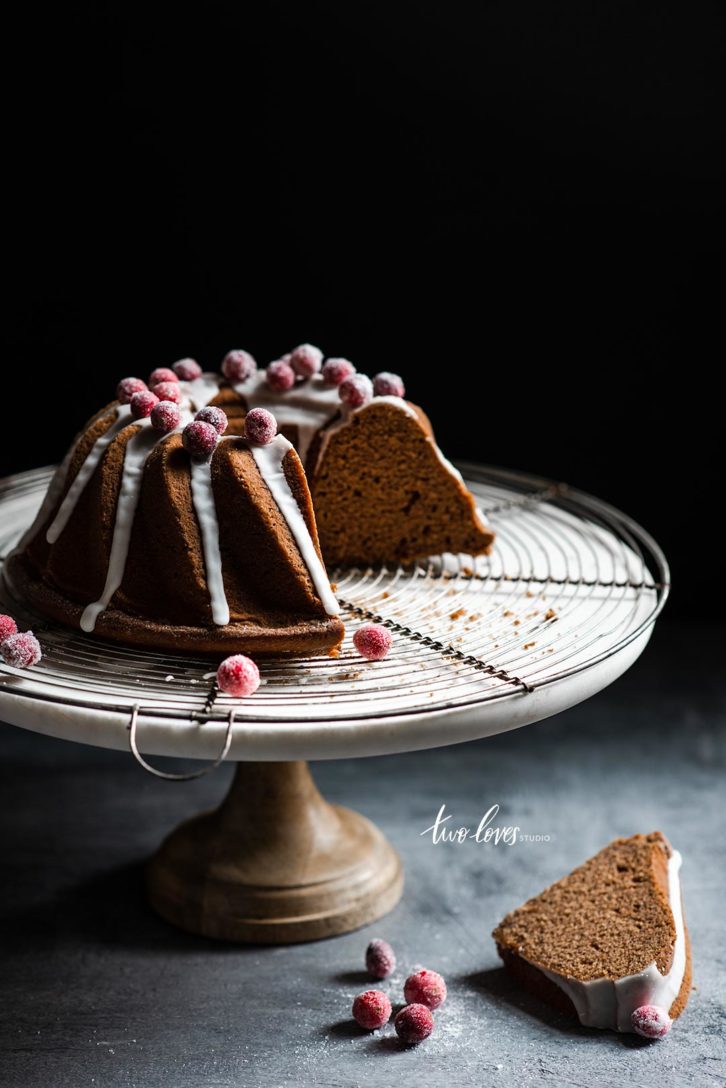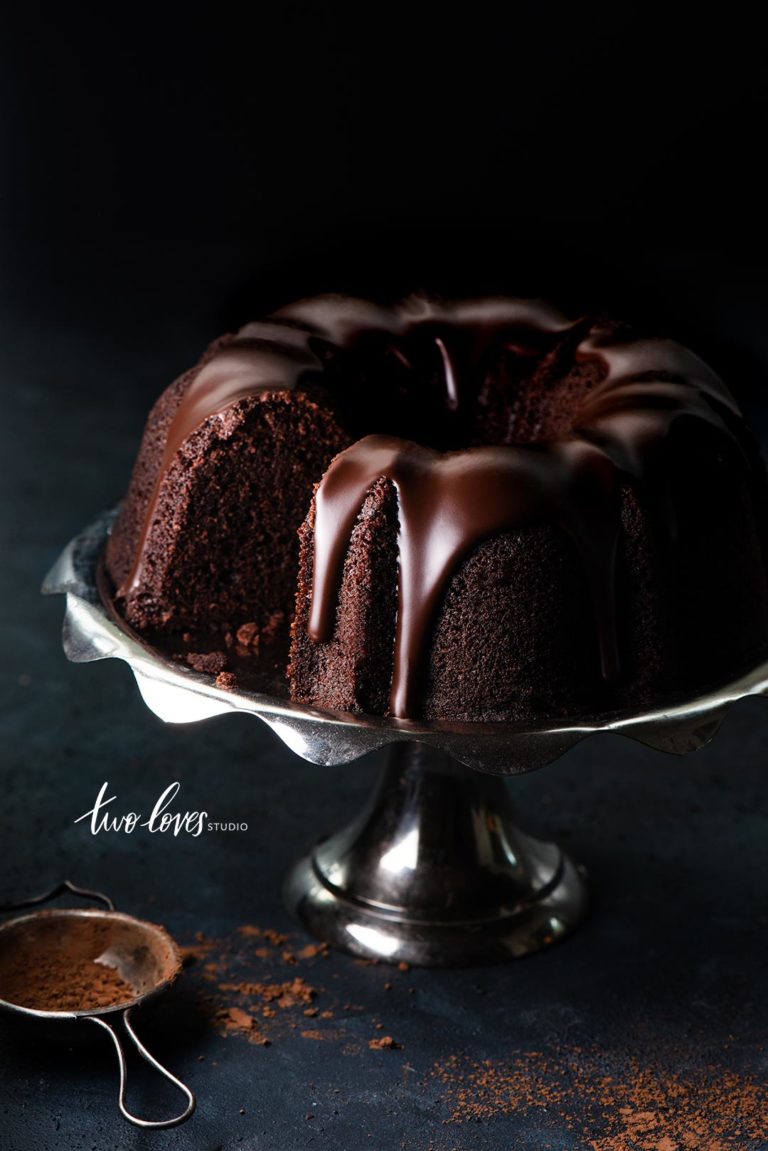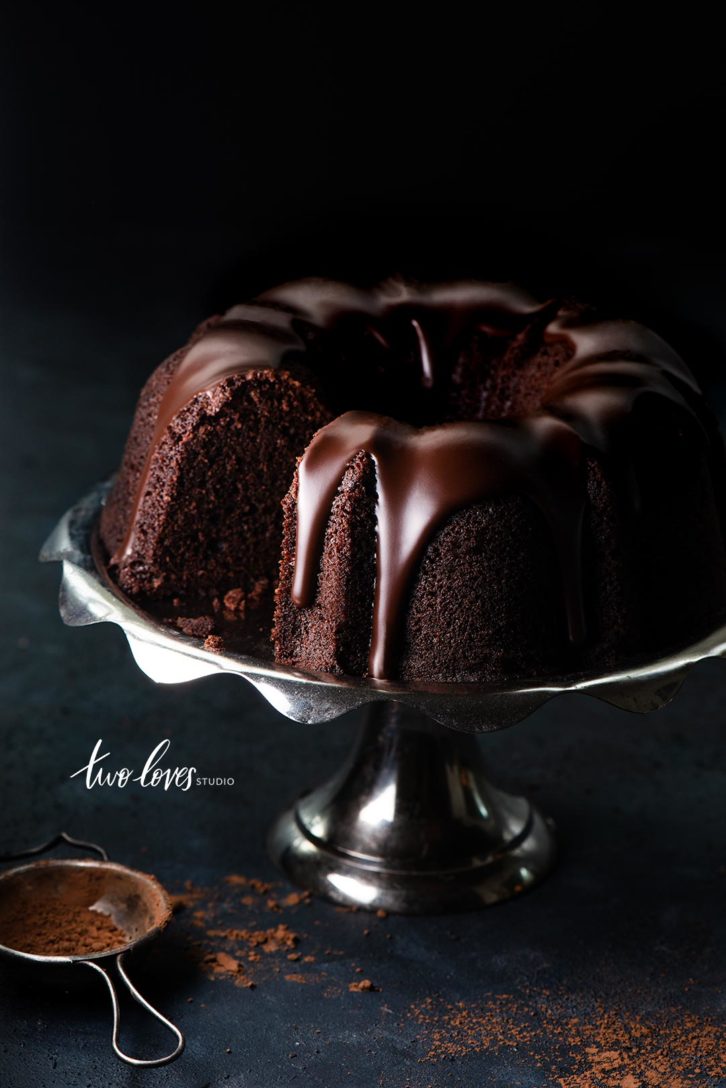 This is the same size bundt cake. The cake stand on the left is huge, and the cake stand on the right is mini. Just feel the difference in these two shots when you compare the size of the cake stand.
Using White Plates on Black Backgrounds.
Bold statement, I know! (And please take this with a grain of salt. Just hear me out and if you agree – awesome!).
When you are shooting different moods, it not only comes down to your props, background and light, but how they all interact to tell a cohesive story.
There are many times where photographers will want to create moody shots, but then they stick a white plate on a black background. It picks up the light completely different and isn't as powerful.
Even if moody isn't always your thing, have some plates and bowls in your collection that are darker in tone.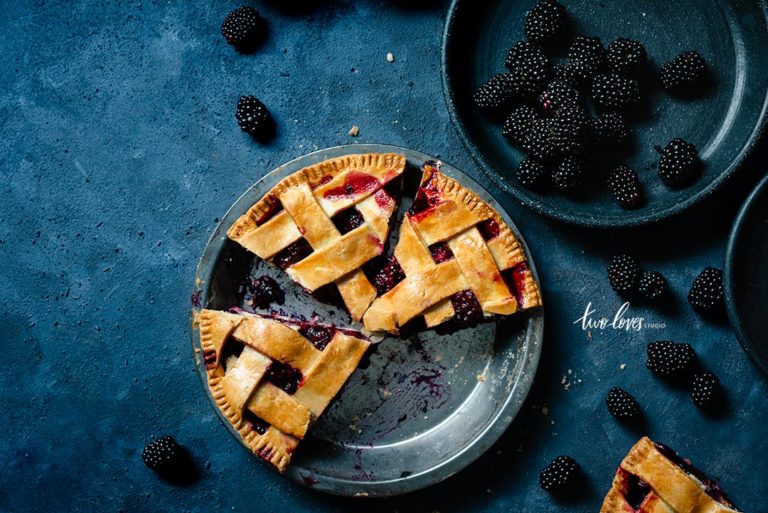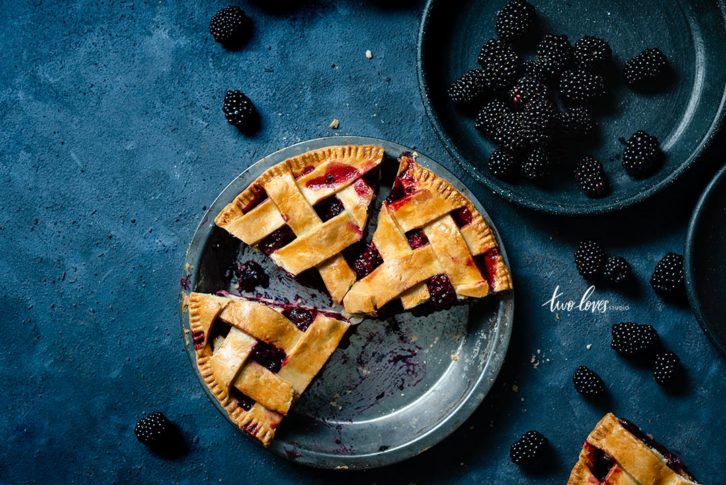 You can learn more about contrast composition techniques in my Composition Essentials Masterclass.
Matte is Best.
And I don't just mean my husband Matt, (he for sure is the best!).
When it comes to picking props, you want to think about how they pick up the light and reflections on your set.
Where possible go for matte props that don't have shine. Shine can be distracting in your image and can pick up reflections.
I have a metal cake stand that I adore, but it does pick up reflections. I try to avoid shiny bowls too. I want my specular highlights to come from the food first and foremost.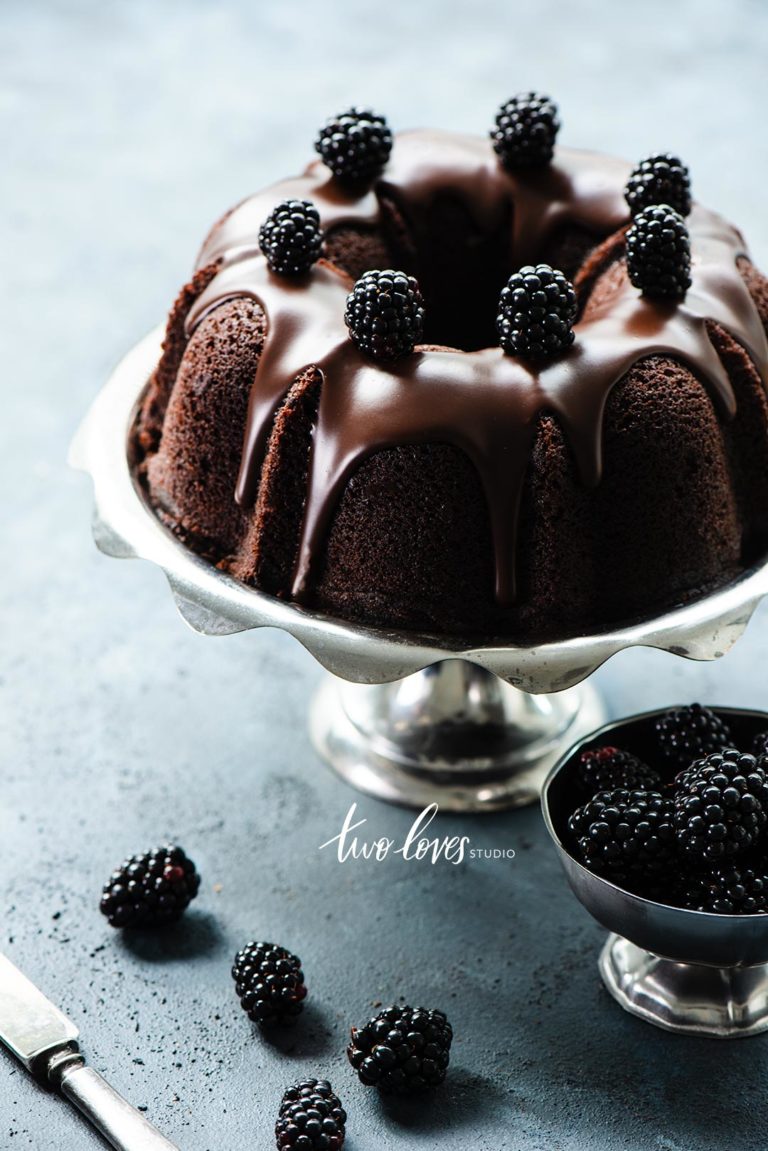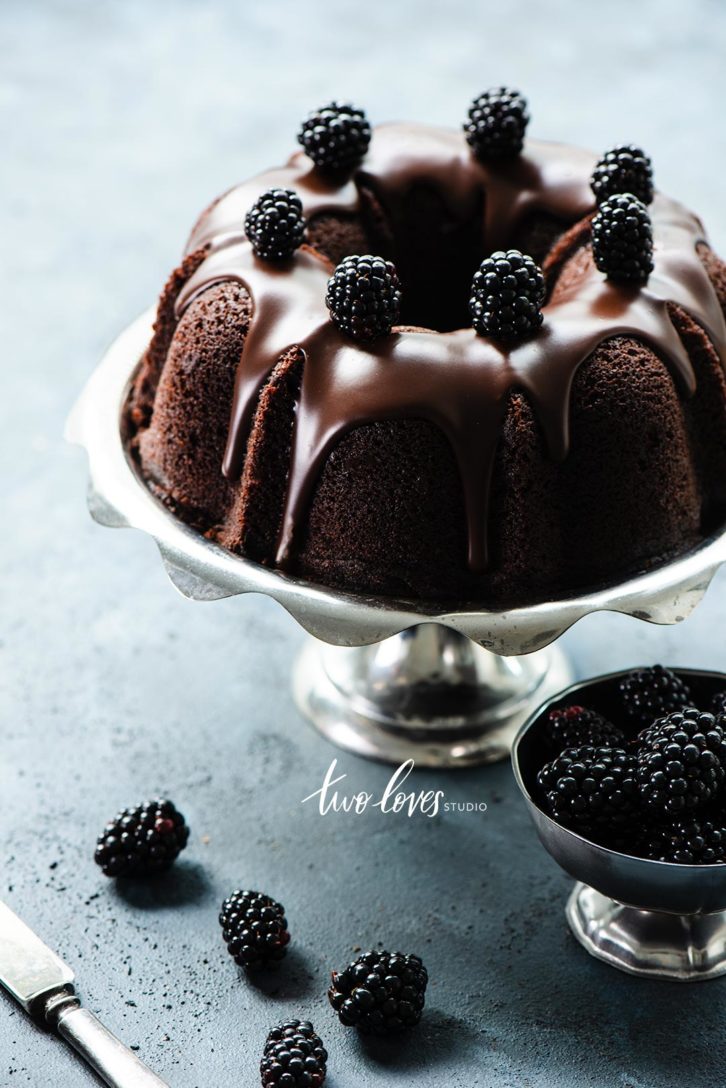 Linens Are Better When They Are, Well…Made From Linen.
True! Read on.
Linens are just perfect for food photography props. They fold and swirl nicely around the frame. They are soft and buttery. A Recipe for much more organic composition.
They do cost more than the regular kitchen tea towel, but once you get a few into your collection, you won't look back.
Invest in three good linens in neutrals and they will serve you well.
The basic kitchen tea towel just doesn't play ball.
If you have a hard time styling napkins, check out this post on 5 Creative Ways To Use Napkins in Food Styling.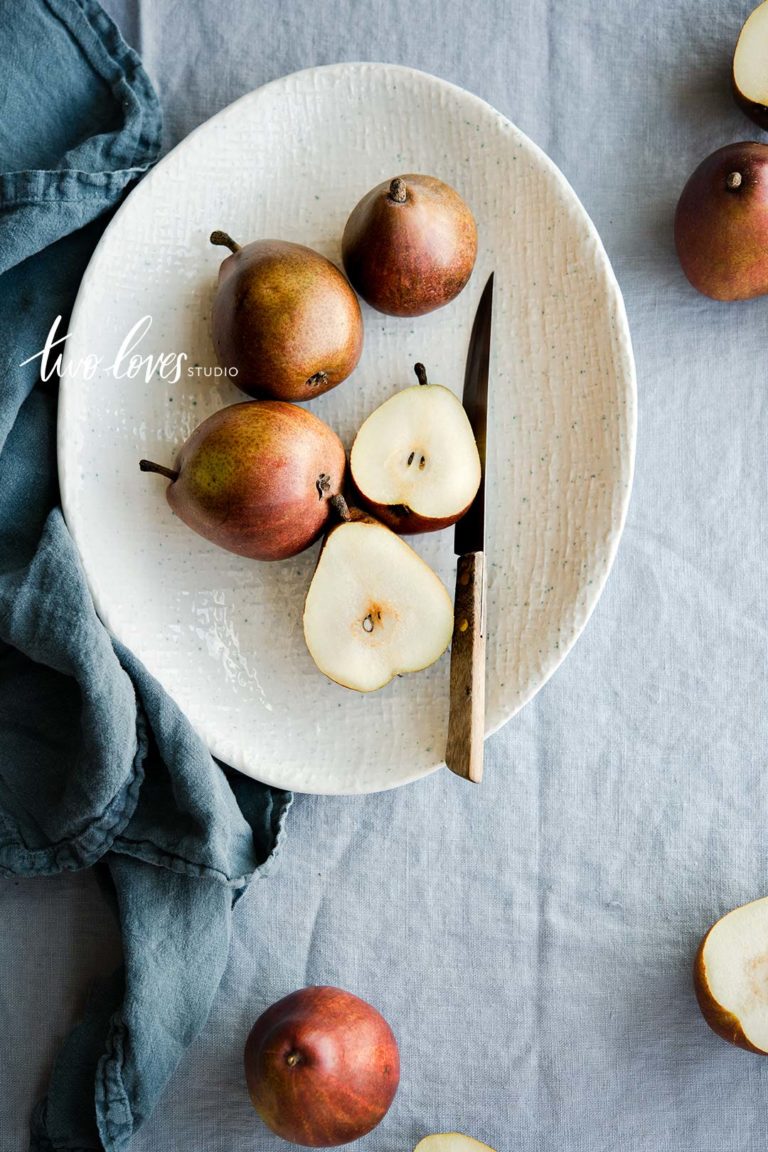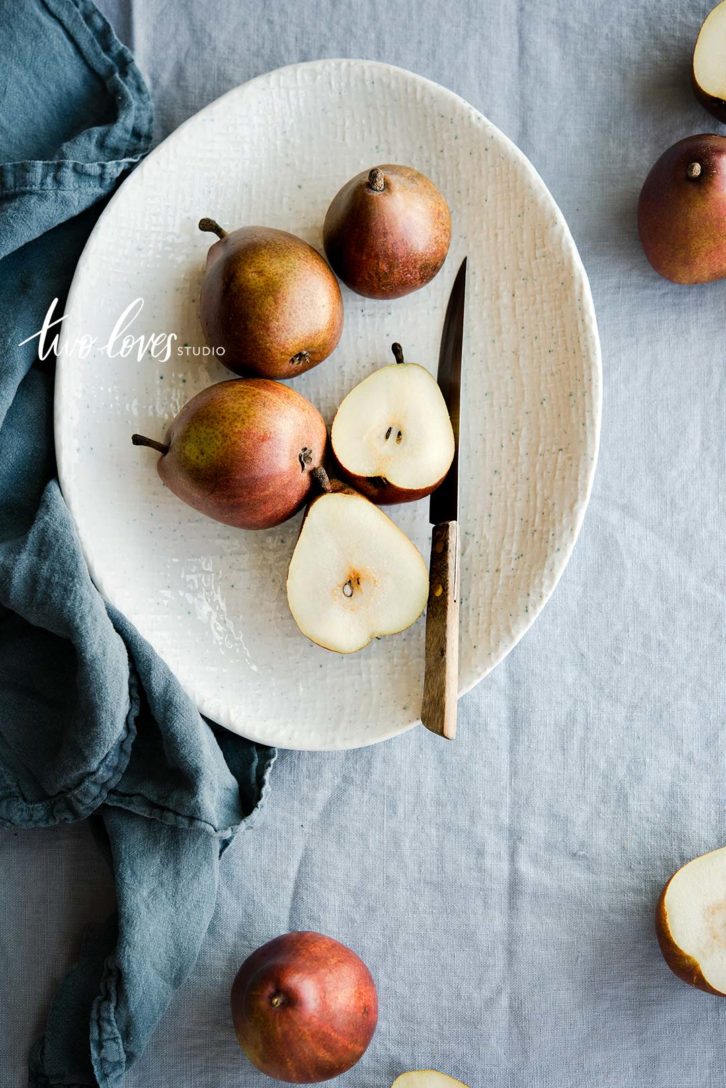 Props That Everyone Has Are Boring.
Is that too harsh? Maybe.
But really a gazillion accounts on IG have those same props. And guess what, all the images looks the same.
There may be some exceptions to this. And I can talk about these more.
I'm stubborn. I don't like to do what everyone else is doing. So if everyone has a certain prop, I steer clear. Try to curate your collection with *your* eye.
You probably already know the props I am talking about, as you see them every day. Just saying!
Prop Collections Aren't Built in a Day.
It's a full time job to find props. It's why I am always on the lookout for pieces. I have my list of things I need to add and I am working on it all the time.
The risk of trying to build a collection in a week is that you will buy stuff you don't love. It's a good rule, if you don't love it, don't buy it.
I have met stylists who have curated collections over 20 years.
And I find that kind of inspiring. It means that I will always be adding and subtracting things from my prop collection to stay fresh. If I love my props, I will be able to create better food stories.
Building a prop collection can be hard, but it should be enjoyable. Treat it as a process, create a budget, write a list and remember bigger isn't always better, neither is cheap.
What prop mistakes have you made? I would love to hear them! Drop me a comment below.