A few years back, Matt Korinek and I switched to using back button focus and it changed the way both of us photograph.
Technology does change so I can't say that I would never stop using this feature, but from now on, I always want my focus to be independent of the shutter release.
Right now, back button focus works best for me. Here's a quick post on why you'll want to consider using it to and how to set it up!
Let's firstly cover what back button focus is.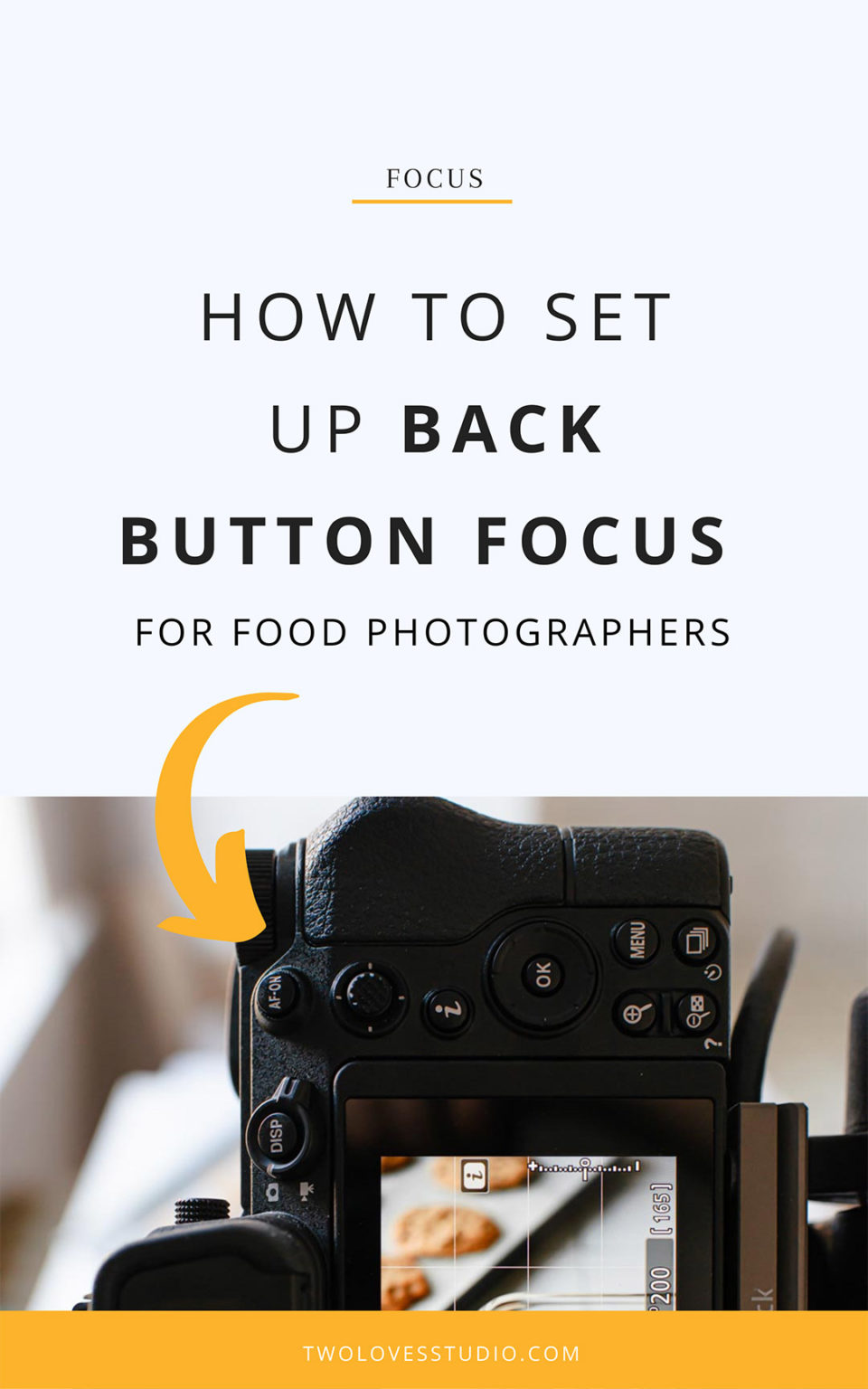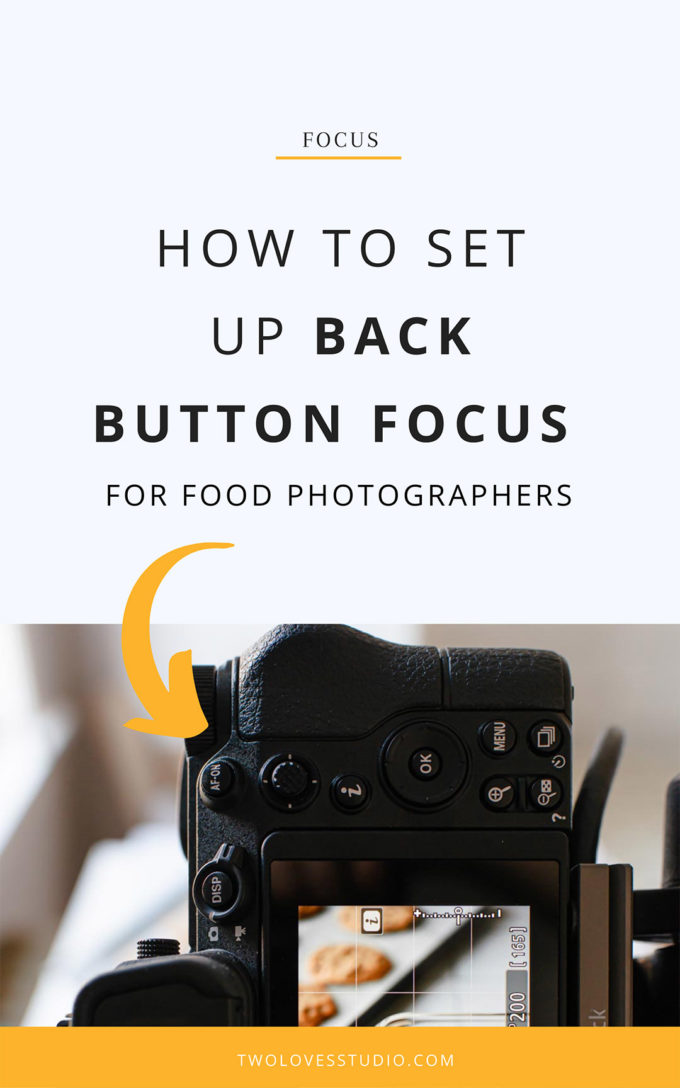 What is Back Button Focus?
On most cameras on the back of the camera, on the side in which the shutter release button is, you'll most likely find a button called AF-ON.
The AF-ON button is our back button focus.
Back button focus is when we reassign the autofocus function from the shutter button (which is usually the default) and assign it to the AF-ON button on the back of the camera.
This means that instead of using the shutter release button to autofocus your shots, you will now use the AF-ON on the back of the camera.
Usually, the workflow is that you will have your index finger on the shutter release button to take the capture, and your thumb on the AF-ON button to autofocus just before you're about to take the shot.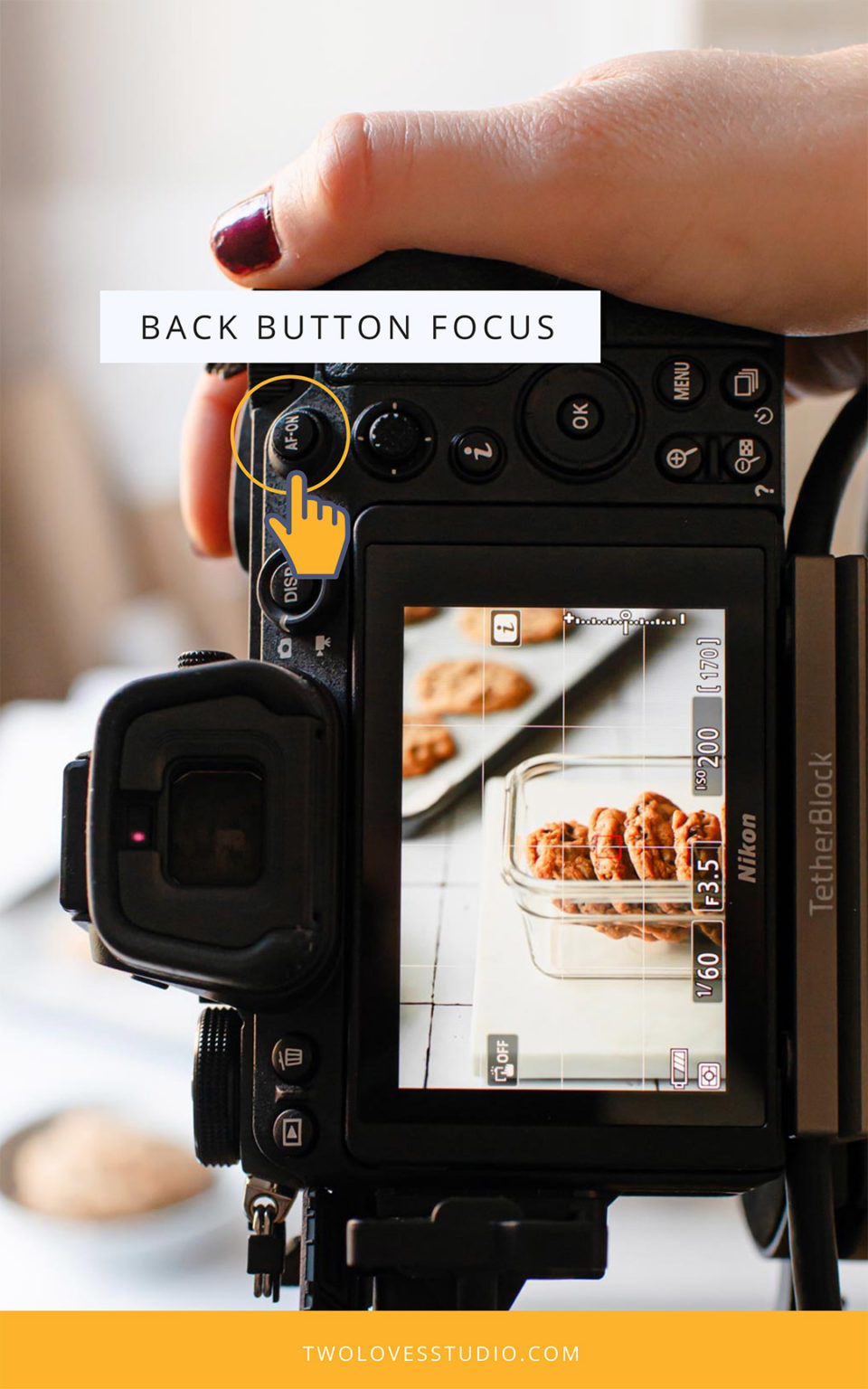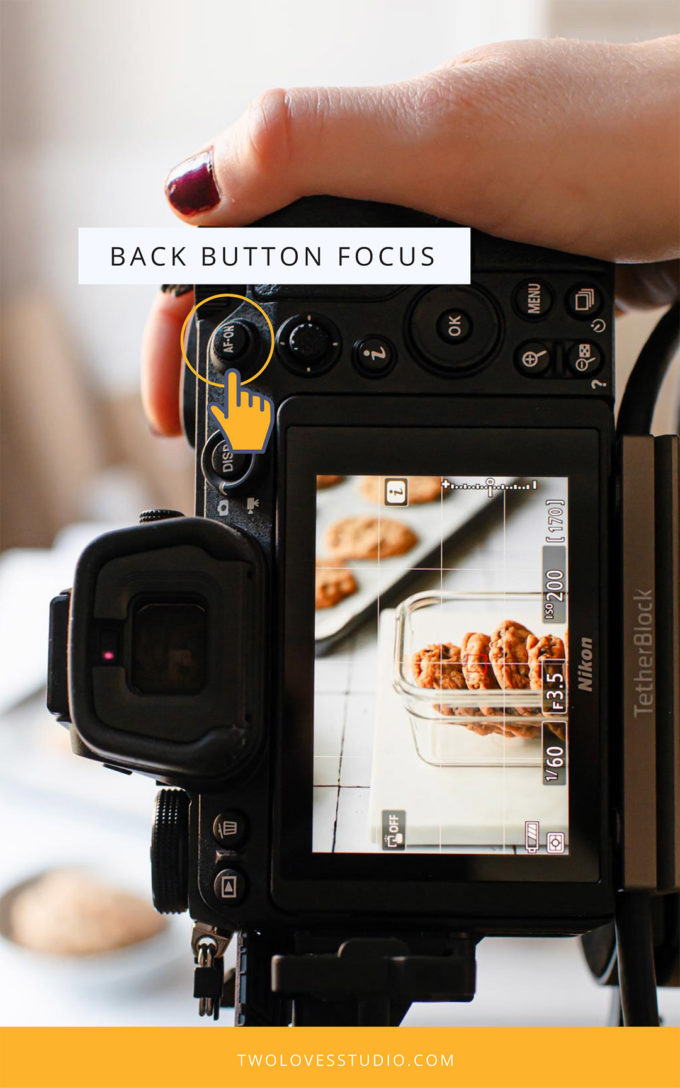 Why Use Back Button Focus For Food Photos?
There are a number of reasons that you would use back button focus in food photography, but the main reason is to:
Make focusing independent of the shutter release for control.
You want control over when the camera focuses and when the camera does not focus. That's why we use back button focus.
It's about control. control over when the camera focuses and when the camera doesn't focus
Because lists are so much easier to read let's get a list of reasons why back button focus rocks!
Having the focus independent of the shutter release for control.
Making each button responsible for ONE FUNCTION, either capture or autofocus.
Having independent functions prevents having to constantly refocus.
Or the worst yet, mistakenly focusing instead of capture.
You don't have to switch between AF-C (Nikon) AI Servo AF (Canon) and AF-S (Nikon) One-Shot AF (Canon). You can keep your camera on AF-C but use it like AF-S by not using AF-ON to refocus.
You don't have to turn off autofocus if you want to use manual focus. Simply manually adjust the lens instead and the shutter release won't refocus.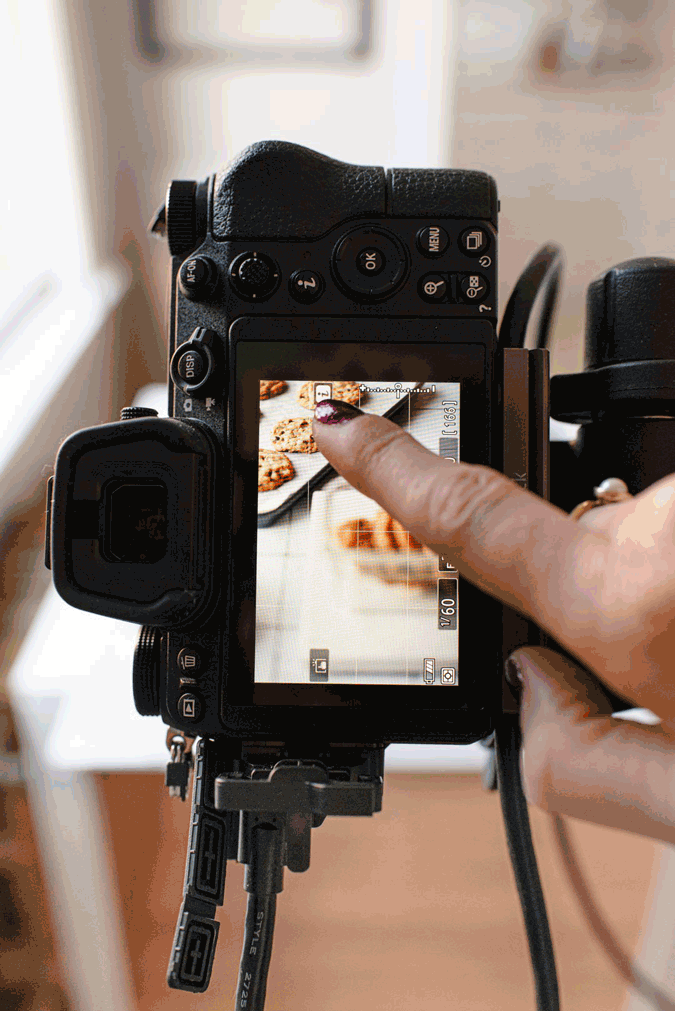 If you need to learn more about auto-focus modes read this post.
How Does Back Button Focus Help When Photographing Food?
The biggest reason I use back button focus is that I want control. Control over being able to tell the camera when to focus.
It is true that with back button focus, it's very helpful with moving subjects that need control and continual autofocus.
But a lot of the time with still life photography, it's still! Does this still apply?
The answer is yes!
If we think about macro photography and the plane of focus/DoF, getting precise focus is crucial in getting an in-focus shot.
By using the shutter release button as the autofocus, you risk not having as much control over where the camera focuses. Now you can turn off autofocus and use manual focus, but with back button focus you don't have to.
RELATED: 14 Tips to Troubleshooting Tack Sharp Images.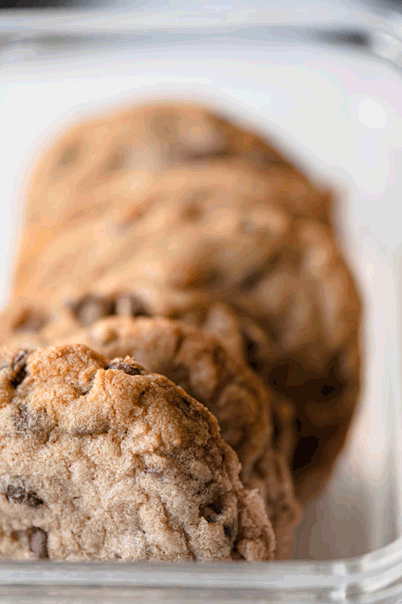 But I Tether or Focus Through Software!
There are so many ways we can focus these days! I too will focus other ways like manual focus, touch screen focus or focus in tethering software.
However, there are times when I am close to my camera whilst tethering to fix something in my scene and I will want to take a few quick shots to check focus or composition or lighting etc.
It's quicker for my workflow to not have to mess around with focus if I don't have to. So not allowing the shutter release to accidentally refocus somewhere I don't want it to makes me able to focus on my composition or lighting.
How to Set Up Back Button Focus
Nikon, Canon and Sony all call their back buttons AF-ON which makes this super easy.
What you want to locate is your Autofocus options from the custom menu options. Look for a way to select 'AF-ON' or 'Autofocus shutter release off'.
If you can't locate how to do it, take a look in the comments. I'm happy to help you find where to get this set up!
Set-up on Nikon Cameras
On the Z6 and many other Nikon models, here is how you set up back button focus.
Open your custom menu settings, usually by hitting the 'menu button'.
Select Autofocus settings
Select AF activation, then select AF-ON only
Your back button focus is now ready to use!
Set-up on Canon Cameras
Open your Custom Functions Menu
Select Custom Controls, set the shutter button to 'metering start'
Set the AF-ON button to 'metering and AF start'
What my Pal Joanie Simon from The Biteshot set up back button focus on her Canon camera over on her YouTube channel (at minute 11 for those in a hurry!).
Set-up on Sony Cameras
Click on the Menu button
In the first Menu Tab scroll over to screen "AF2" screen
Scroll down to "AF w/shutter" and set that to "Off"
Do you use back button focus? If not, are you excited to get it set up? Let me know in the comments below.