It is with great pleasure that I can announce that I am writing a food column over at Decor8 Blog for 2016!
Decor8 has a new bumping team of creatives writing on a regular basis, and Australia is representing with myself and Emma Duckworth, a stylist from Sydney heading up a portion the food content.
This months post is – Gingerbread Snack Cake.
I've tended away from recipes to share content centred around photography here at TLS, so this was the perfect outlet to share some recipes and my passion for my two loves with a broader audience.
It was such a random occurrence that led me to this role. Never underestimate the power of social media!
Kim, an artist from Florida, gave me a shout out on Instagram that she'd think I'd be a great fit and well, look where we are now!
You can view the full post here.
But in the meantime, have a scroll through the images I created for my first post including some moodier images created when the light changed.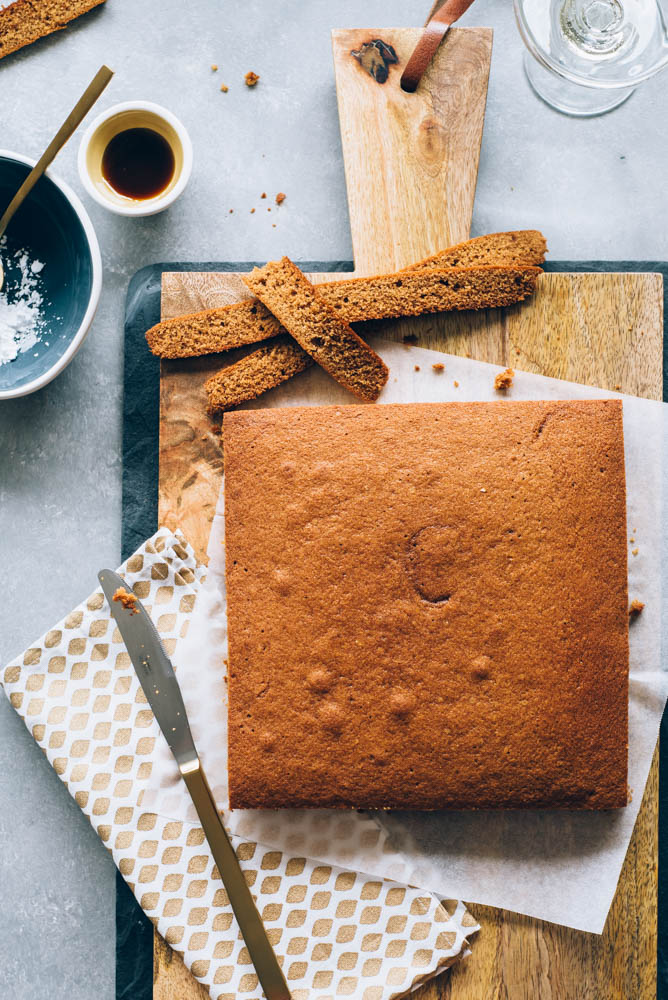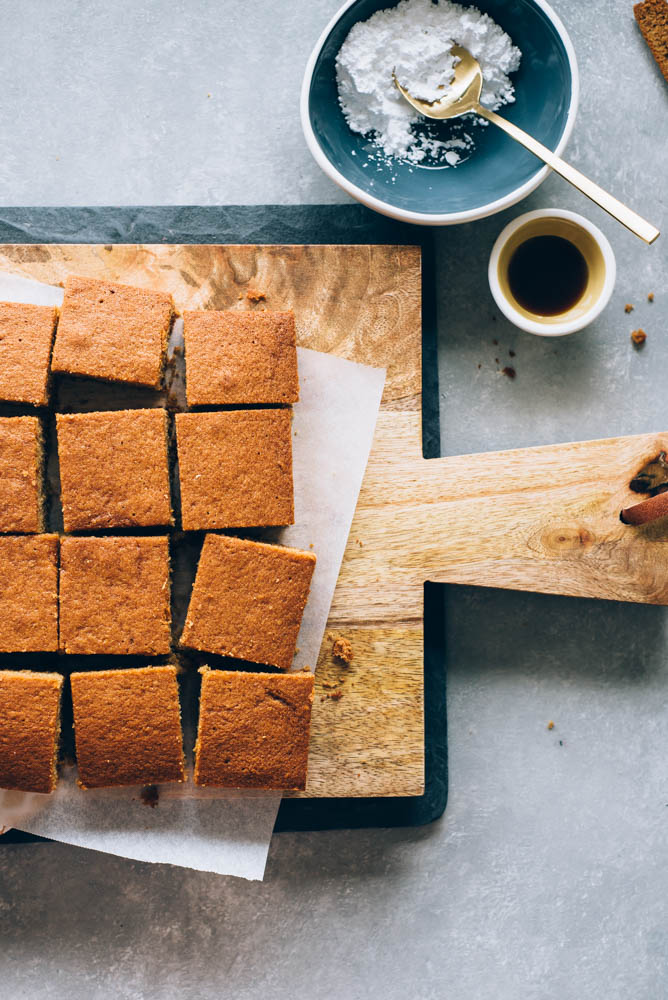 After I shot the series for the post, the light had changed dramatically and I loved the moody feeling I was getting (like the in the first image of this post and above image).
It gives the dish a completely new feel and portrays a richer ginger colour.
That is one of the beauties of natural light. When you've figured out what you think you want, it can surprise you in the most delightful ways.
The first image in this post is probably my favourite and I am quite glad I have it in my portfolio now.
My aim is to get a wider variety of looks and light, and yes moodier shots!
The props in this post were kindly provided by West Elm, and I carefully picked shapes, colours and textures that I knew would not only compliment the rich warmth of the ginger but enhance it as well.
It came together really nicely and shows the importance of props in executing a powerful and emotive shot.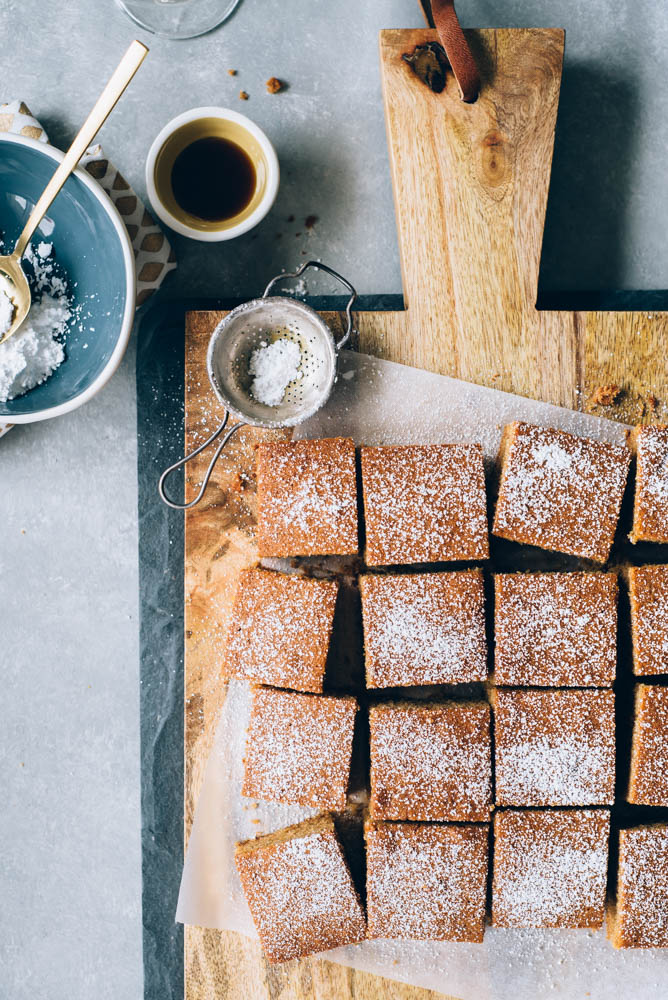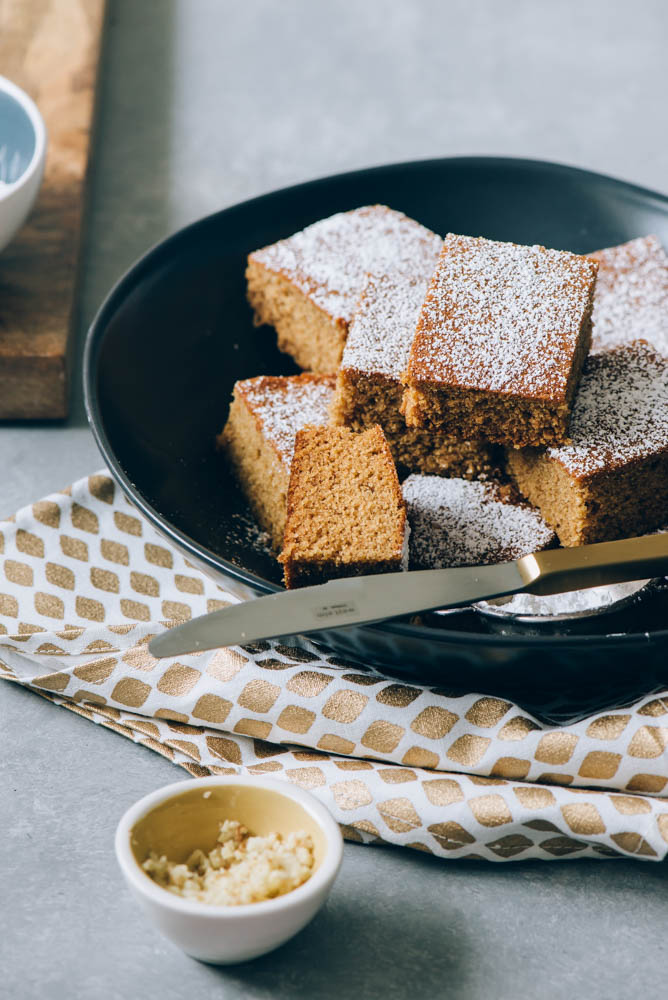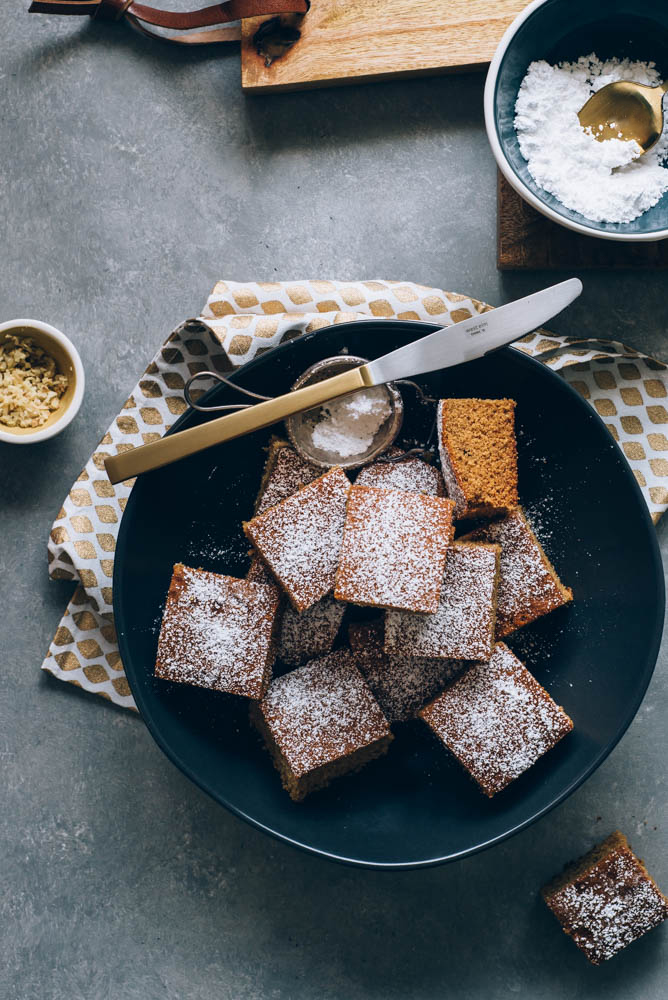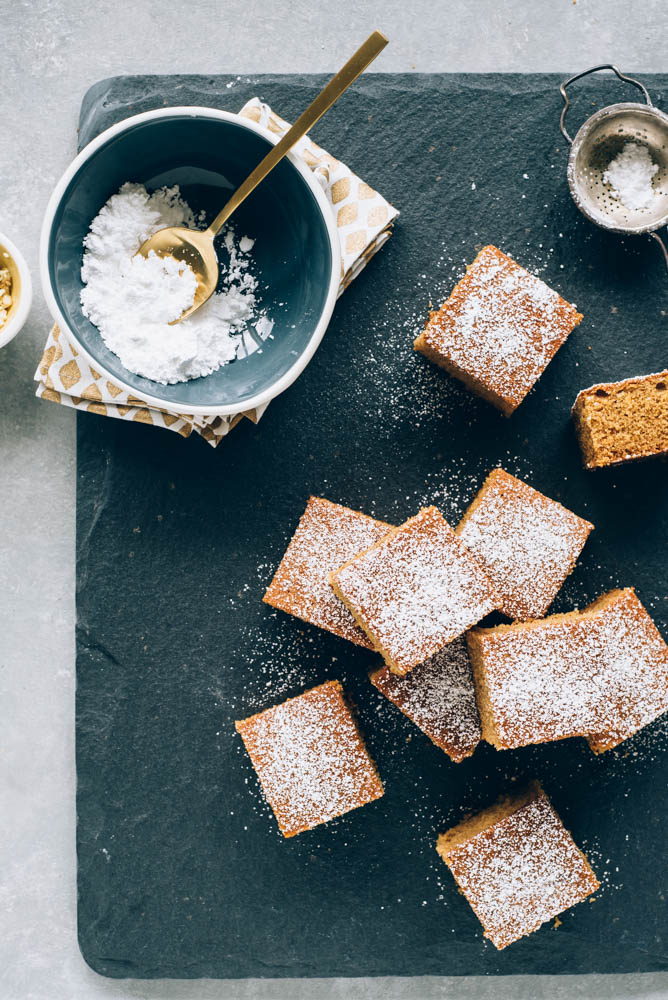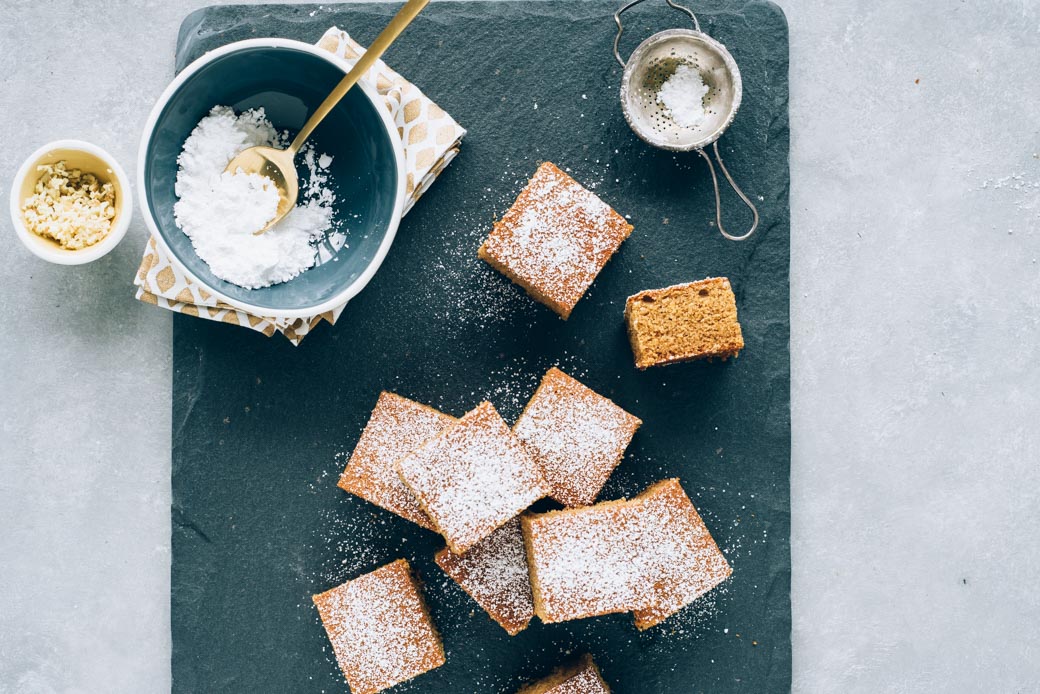 Gingerbread Snack Cake
Ingredients
½ cup pain, all purpose flour
1 ½ tablespoons ground ginger
1 teaspoon allspice
½ teaspoon baking powder
1 teaspoon salt
½ cup boiling water
½ teaspoon baking soda
1 tablespoon ginger, finely minced
110g butter, chopped
½ cup brown sugar
¼ cup golden syrup or molasses
¼ cup maple syrup
1 teaspoon vanilla bean paste or vanilla extract
½ teaspoon orange zest (optional)
1 free range egg
Icing sugar to dust
Directions
Preheat the oven to 180 C/ 350 F. Grease and line a 20cm x 20cm (9" x 9") cake tin.
In a small bowl, add baking soda and boiling water and stir. Once combined, add finely diced ginger. Set aside.
In a large bowl, sift together flour, ground ginger, allspice, baking powder. Add salt and mix until combined. Set aside.
Using an electric mixer, cream butter and sugar together. Add both syrups, vanilla, orange zest and baking soda mixture and beat until fully incorporated.
Slowly add the flour /dry ingredients into the mixture and beat until fully combined. Add in the egg and continue to beat until the egg is incorporated.
Pour the mixture into the prepared tin and bake for 30 minutes or until lightly golden and the cake bounces back at the touch. Remove and allow to cool.
With a sharp knife, trim the edges of the cake and slice evenly into small serving squares. Dust with icing sugar and serve.