Using Golden Triangle Compositions is a great way to enhance and add life to your food photography.
Different compositions grids and guides can help you level up your food photography. One simple and easy technique to understand is the Golden Triangle. A type of Golden ratio.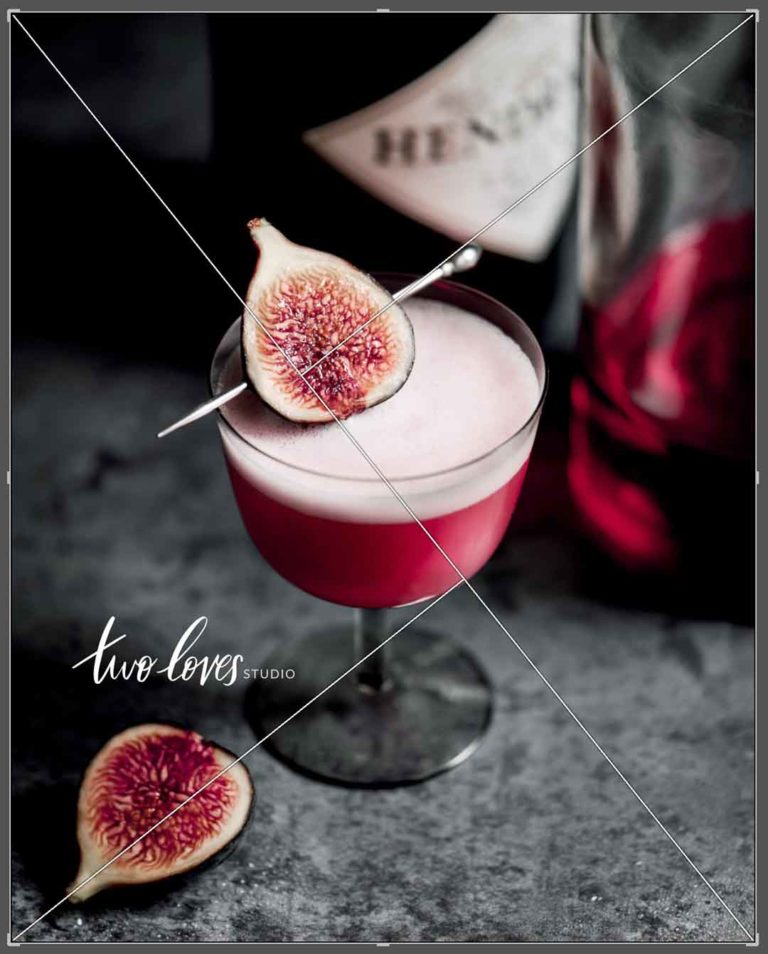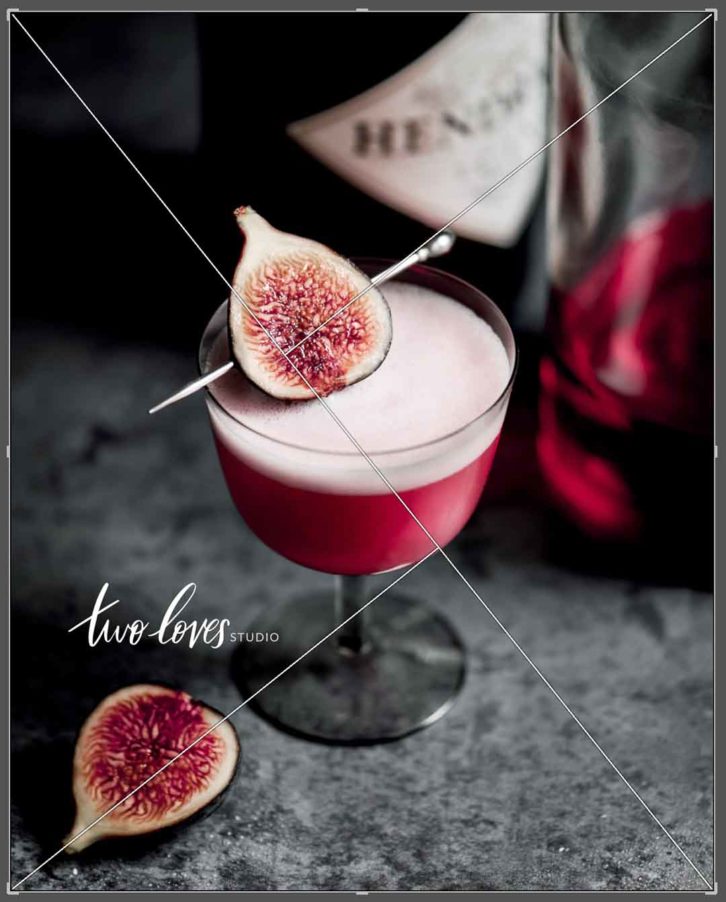 Taking a great food photo is not as simple as taking a simple snap. You need to consider different elements, light, composition techniques, and much more.
It Creates Harmony & Balance
The Golden Triangle is part of the Golden Ratio. It is a ratio of 1:1.618 and is considered aesthetically pleasing. We are can see this ratio everywhere in nature. From flowers to human faces.
The Golden Triangle compositions are a technique that creates harmony and balance. We use it to identify main subjects in food photography by using imaginary diagonal lines across the frame.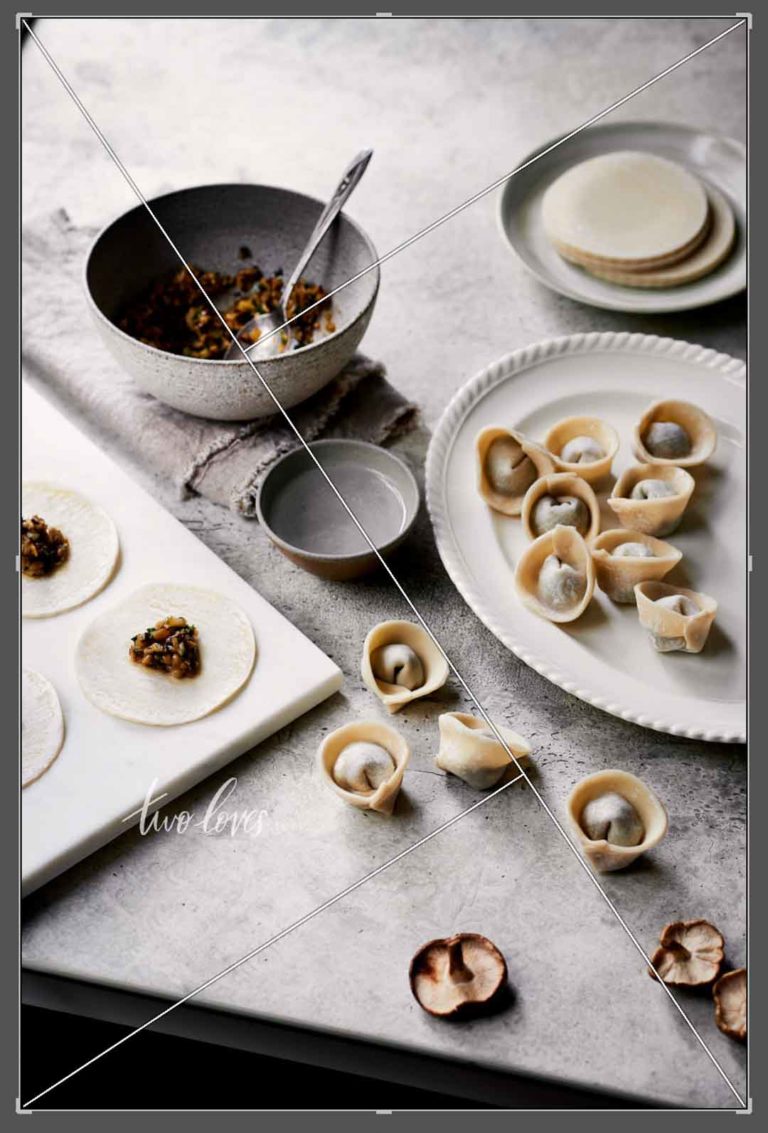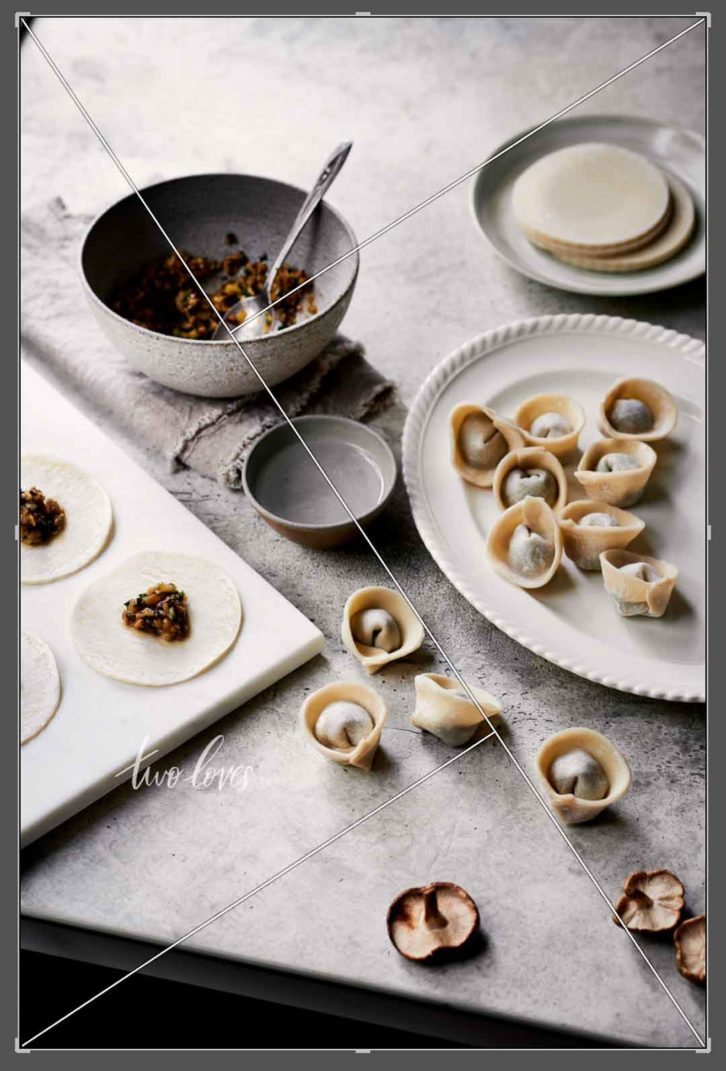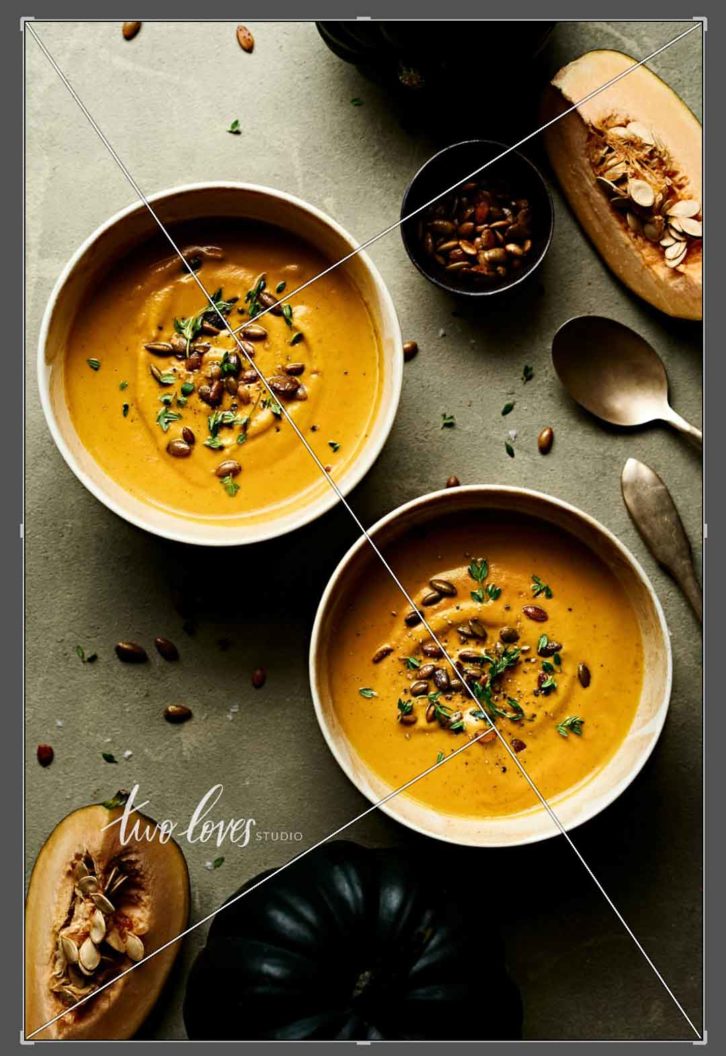 It consists of a diagonal line that goes from one corner to the opposite corner and two lines from the other two corners that meet that line at a perpendicular angle, i.e., 90 degrees. The interest of the line or focus always lies where all these lines meet together.
Golden Triangle Compositions make our food photos better
When practicing food photography, it is essential to consider the placement of food and its surrounding props.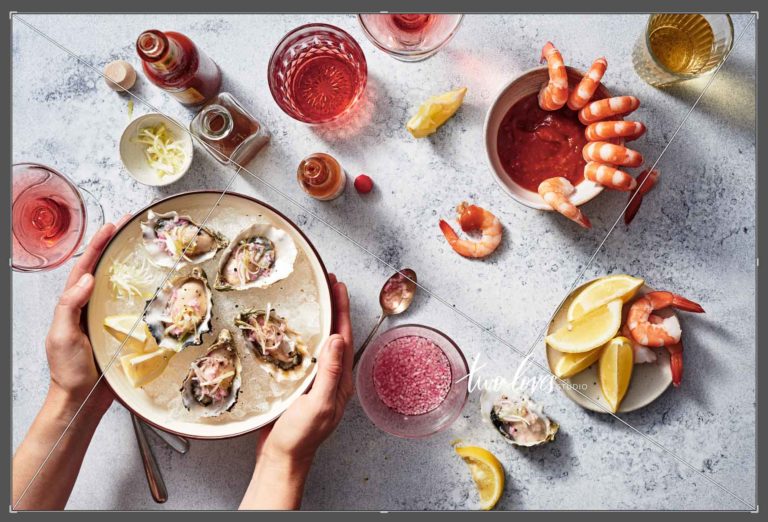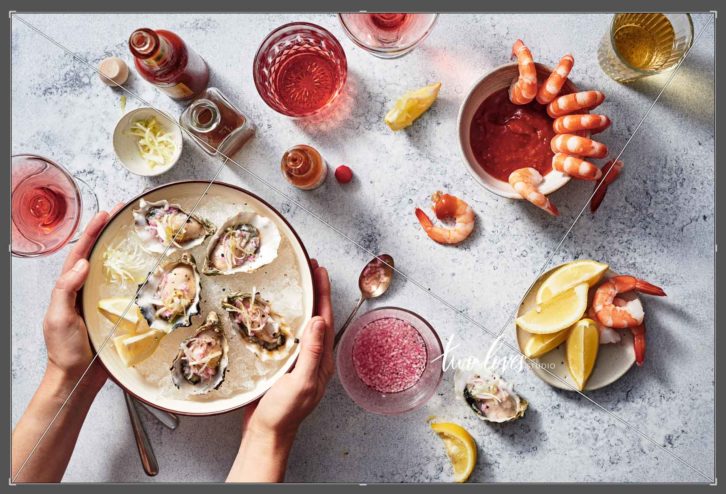 This composition technique helps you place important food subjects in areas that will be visually pleasing. Even when you have a single subject, it can help you place it in a position to create a more dynamic photo.
How do we use it in food photography?
Use Golden Triangle compositions by placing the food objects along the intersecting lines, and leaving space elsewhere.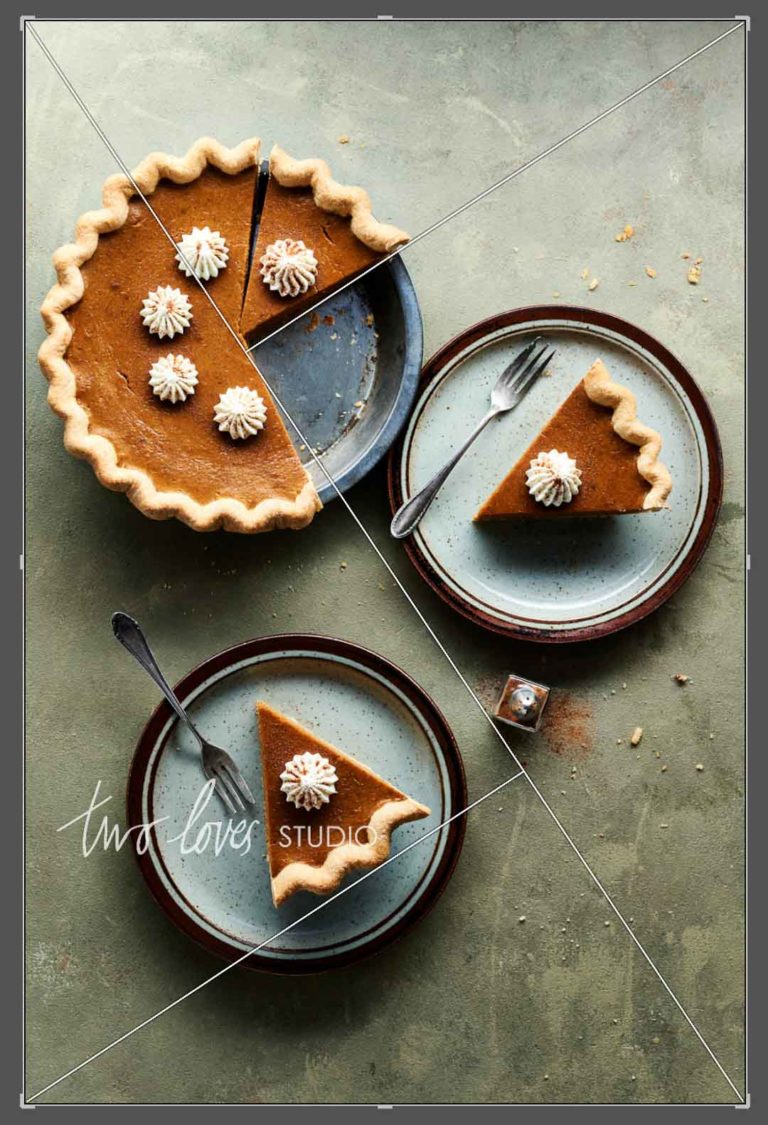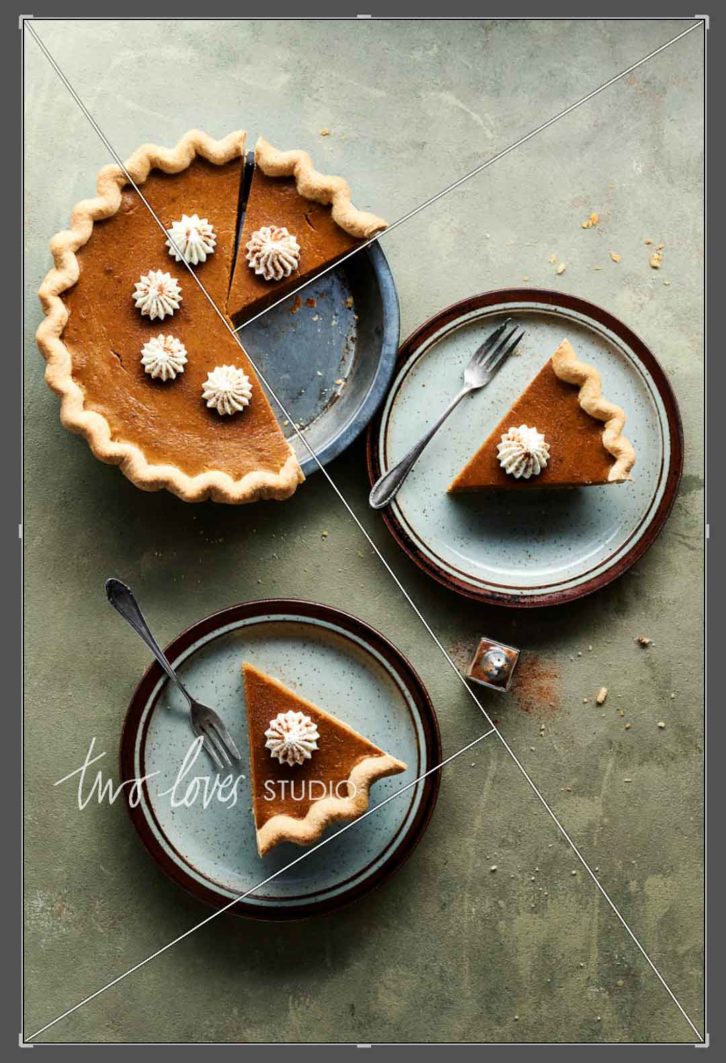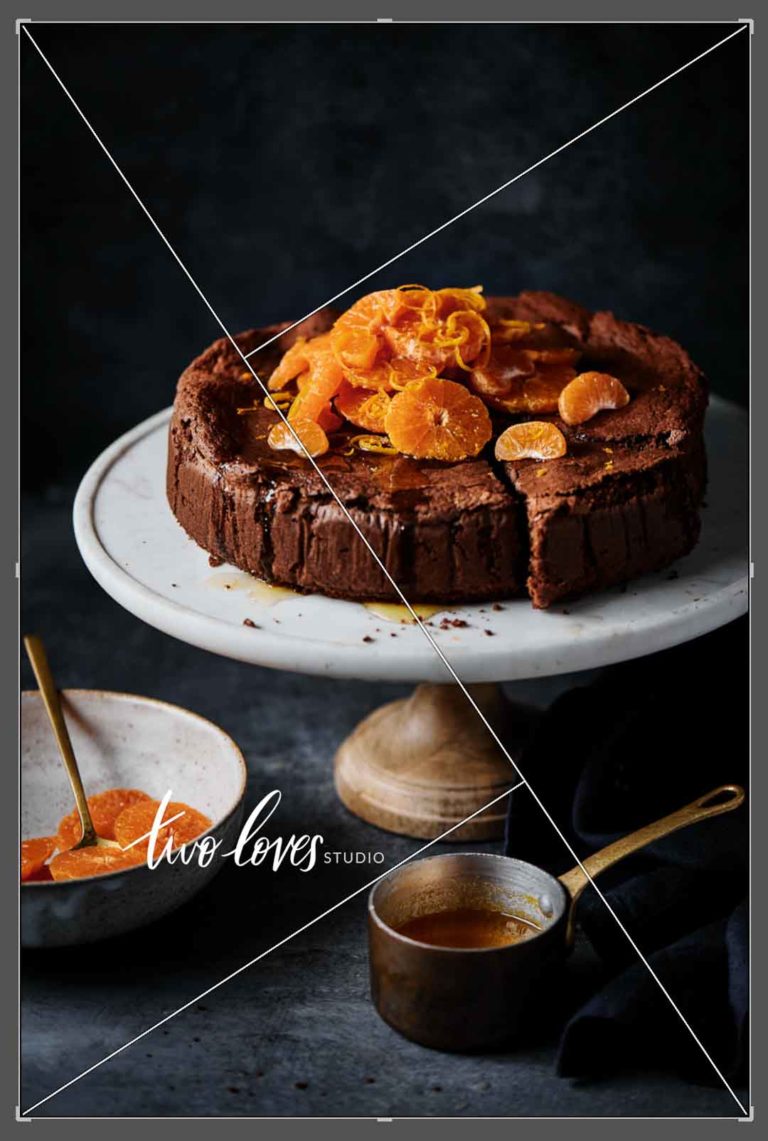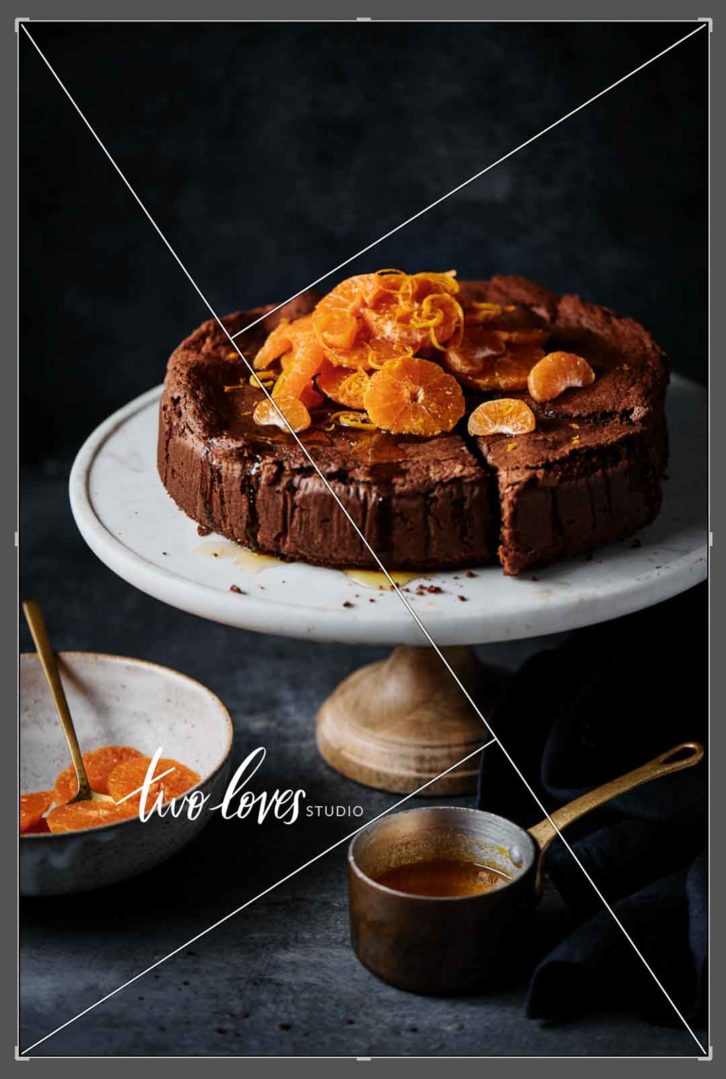 The imaginary triangles formed in the frame make a food photo more dynamic while leaving the breathing space in the photograph. Use it to highlight the subject and avoid any distractions.
Lightroom & Photoshop Crop Tools
You can use the Golden Triangle in editing software like Lightroom and Photoshop.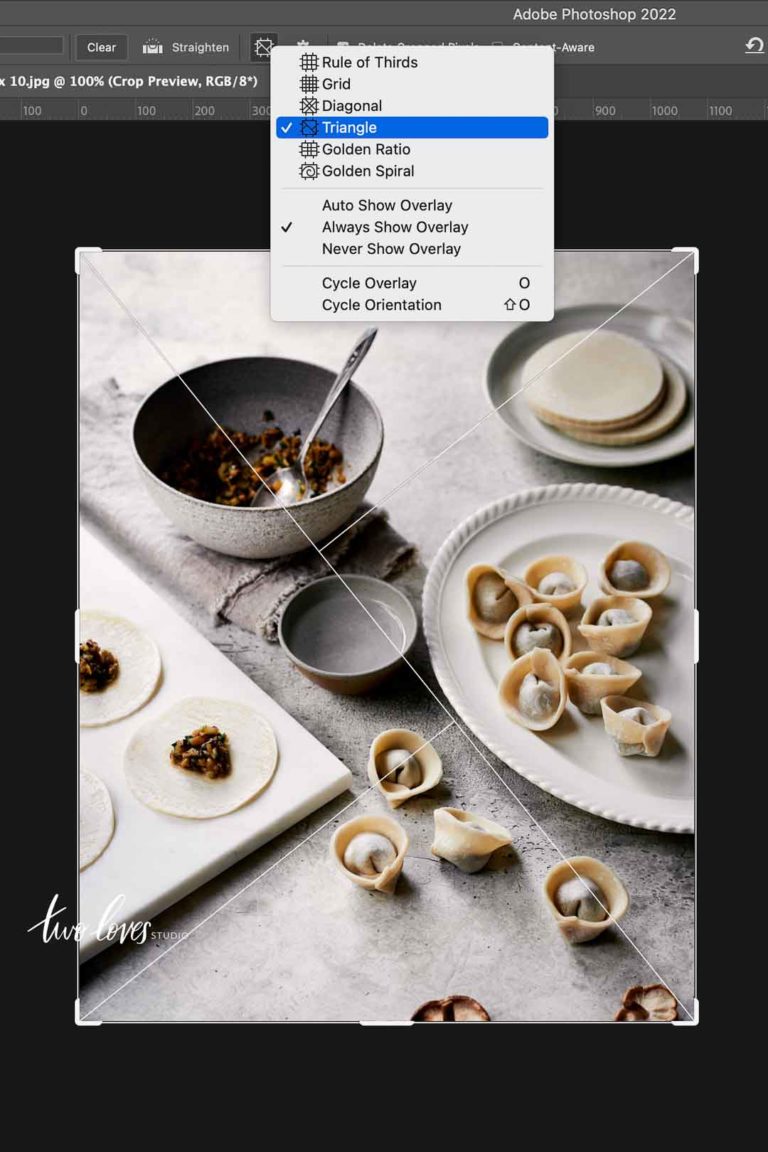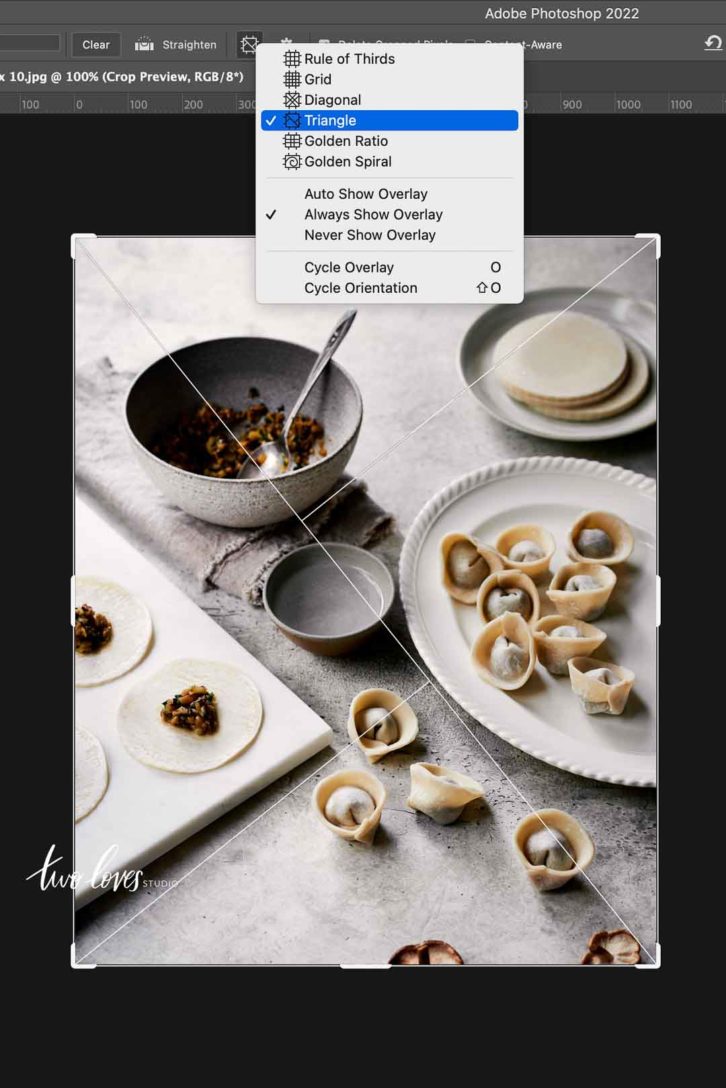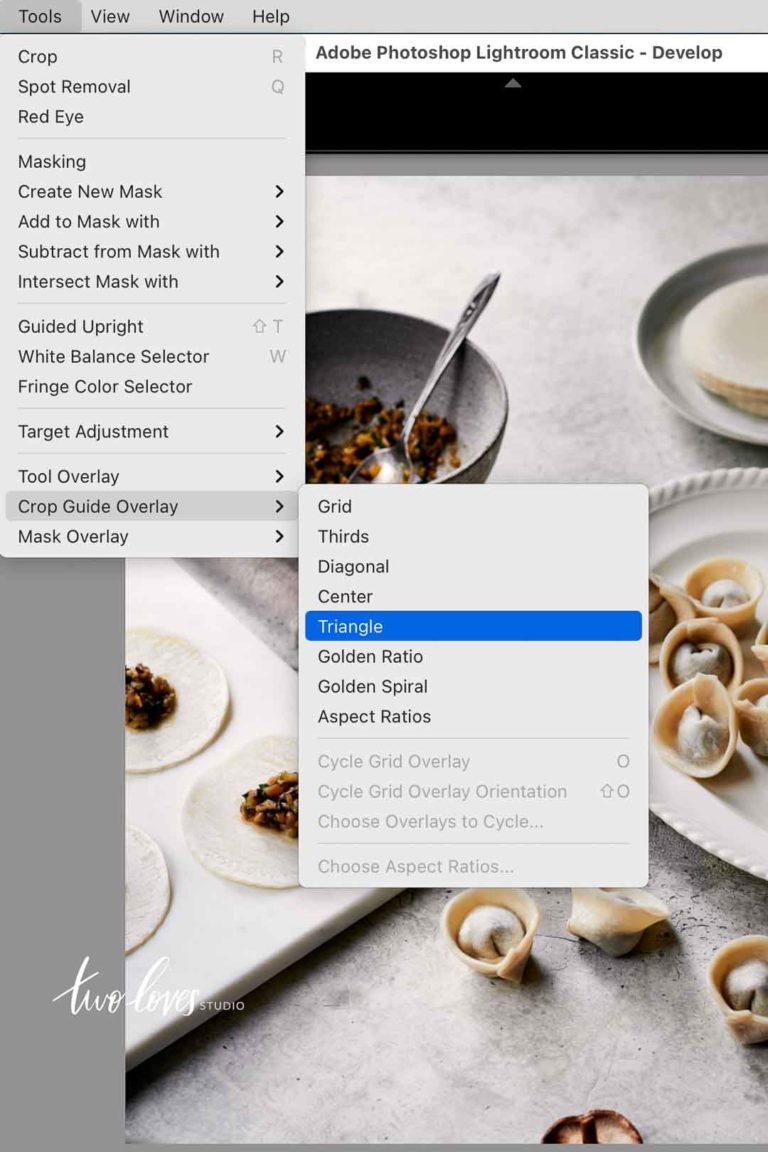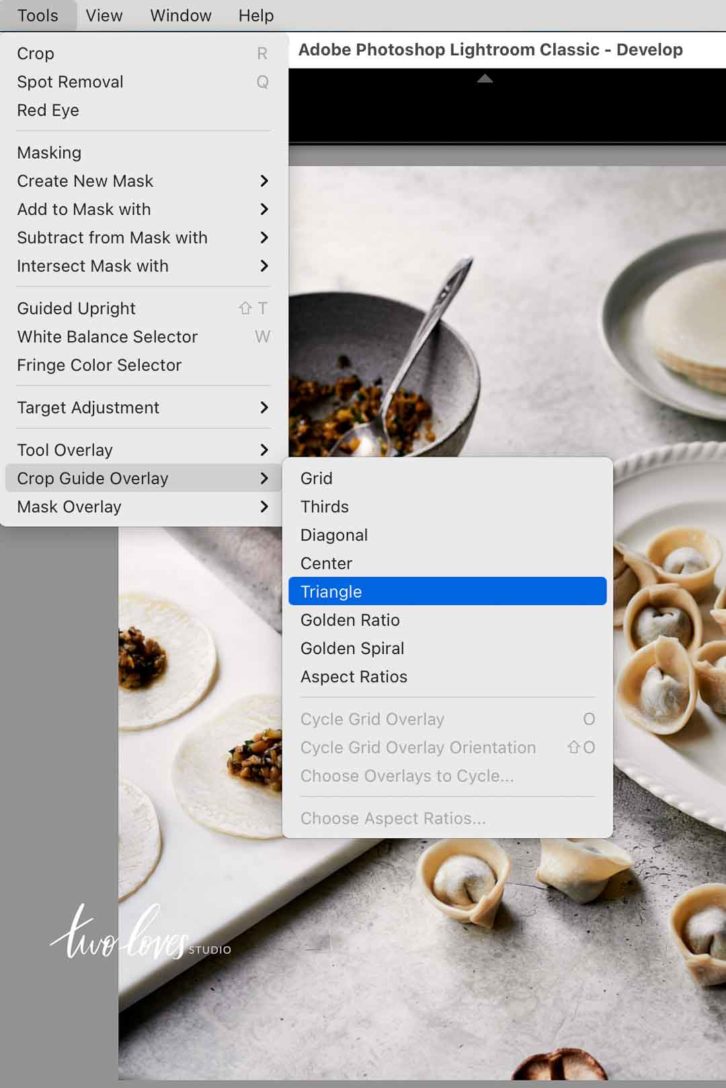 Lightroom is powerful a photo editing tool that includes a single tool that allows you to import, manage, organize and find your images. It also has different cropping grids and guides to help in your composition. The Golden Triangle is one of them.
When it comes time to crop your photo, use the golden triangle to help create a better composition.
Use of the Golden Triangle
Pull up the crop tool & press 'O', and you'll discover it includes different compositions that you've been missing out on for so long. Here you get access quickly to different aspect ratios, and also, to change the layout of the image, you can press 'Shift + O'.
Simply use this cropping guide to make your food photographs look more lively, interesting, and professional.
Golden Triangle Compositions enhance your food photos
In conclusion, Golden Triangle compositions are a powerful way to enhance and add life to your food photography. It will help you focus on your main subject and make compositions using imaginary triangles.
Either use it as a guide when styling your scene or use it in a cropping tool in Lightroom or Photoshop. If you want to use this in a more advanced way, consider tethering so that you can compose using the golden triangle in real-time.
Give it a try!
If you are not sure where to start, you can find more resources at twolovesstudio.com.
---