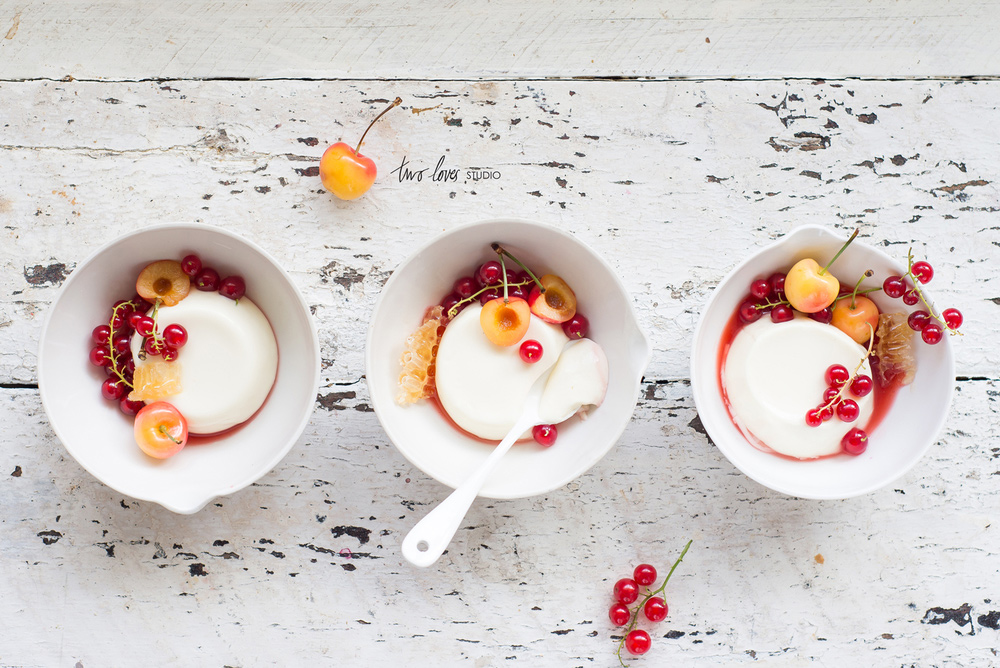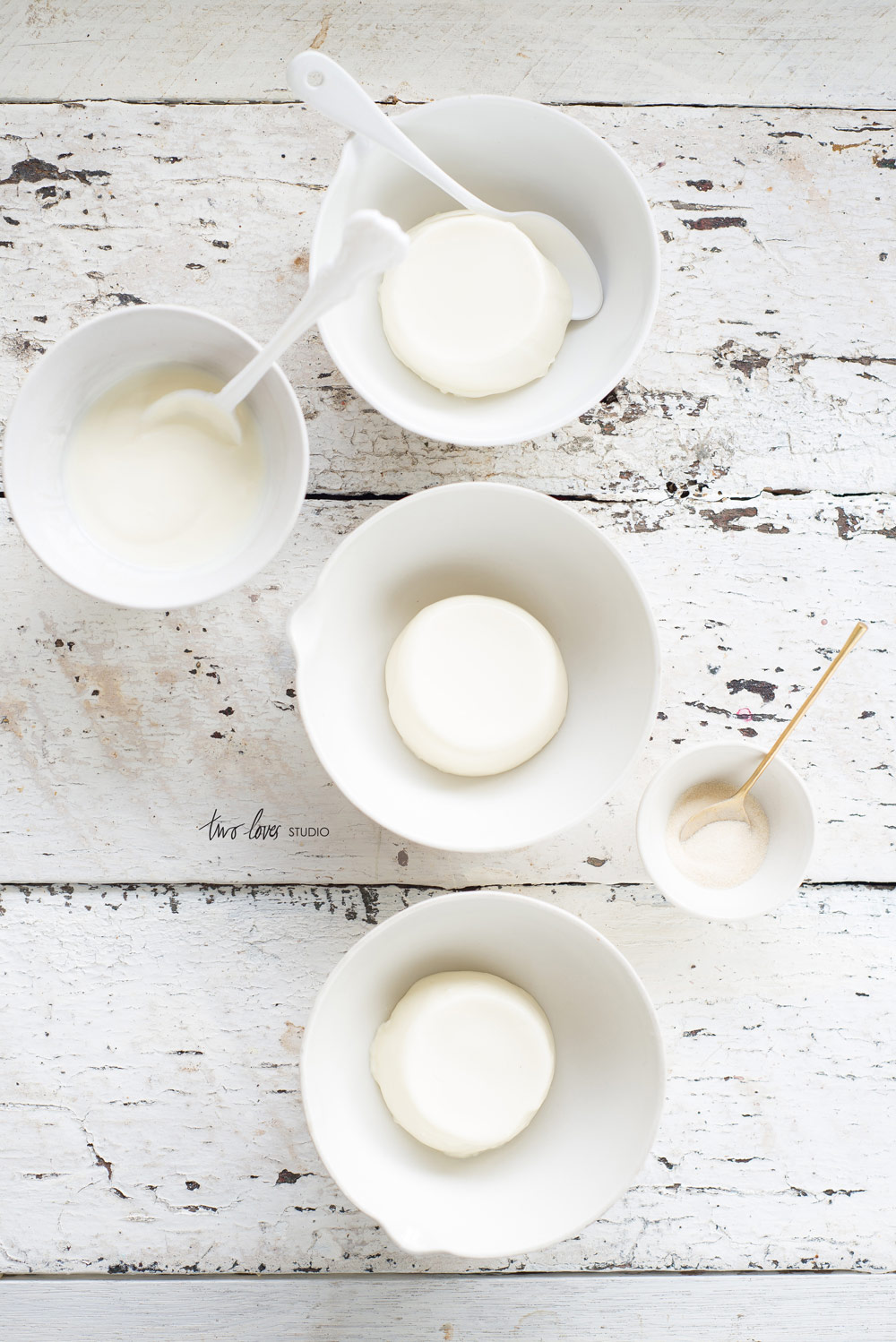 This addition to Finding Breakfast was one of the very first concepts I imagined when I started this project. I didn't know exactly what it was going to be, but I wanted it to include a bright clean white that symbolises a new day with a pop of colour that makes us smile. Served neatly in a set of white bowls. It couldn't be sloppy though, I wanted it to be bouncy and light!
Milk and honey were a perfect choice. A classic combination of flavours that everyone connects with fondly, and never disappoints. So I thought to myself, why couldn't you just have milk and honey for breakfast? Well thanks to gelatine, a milk jelly is achievable. Spruced up with some berries and homemade strawberry syrup.
Most likely a summer breakfast, to enjoy when the summer mornings become warm and the most enjoyable part of the day. With a light flavoured tea and an accompanying breeze, contemplating the day ahead together.
…….
Honey Buttermilk Creams with Red Currants, Blush Cherries & Strawberry Consommé
Makes 6-8
Ingredients
Strawberry Consommé
500g fresh strawberries, quartered
1 tablespoon sugar
Juice of half of a lemon
Honey Buttermilk Creams
1 1/2 teaspoons powdered gelatine
1 cup cream
1/4 cup honey
2 teaspoons vanilla extract
2 cups buttermilk
Blush cherries, red currants and honey to serve
Directions
It is best to start this recipe the night before.
For the Strawberry Consommé
Toss the strawberries in sugar until coated. Place in a heatproof bowl and cover tightly with plastic wrap. Place over a saucepan of boiling water. Allow to simmer for 60 mins until the juices have seeped out of the strawberries. [Make sure the boiling water doesn't touch the bottom of the heatproof bowl, and that the water doesn't all evaporate. Add more if necessary].
Pour strawberry juices and mixture through a muslin cloth, leaving the liquid clear. Allow to cool slightly and add the lemon juice to taste.
Pour into a glass jar, and refrigerate.
For the Honey Buttermilk Creams
In a small bowl, 2 tablespoons of warm water to the gelatin.
In a saucepan over medium heat, add the cream and honey and stir until combined. Add the gelatine, which should have absorbed the water, and stir until dissolved. Remove from the heat, stir in vanilla and buttermilk.
Pour evenly into 8 x 1/3 cup (80ml, 3oz) glass molds, or similar. Refrigerate for at least 3 hours, overnight if possible.
Assemble into bowls, the creams and garish with fruits. Serve with consommé on the side for pouring.
[To get the creams out of the molds, put them in some warm water, and allow to sit for a few minutes. Try not to have the water too hot, or sit for too long, as you don't want to melt them. With a small sharp knife, cut around the edge of the mold, then place a plate over the top of the mold and flip. You might need to let it sit upside down for a minute or two before it will come loose.]