Curious about Photoshop composite ideas and how you can use them as a food photographer? We've got you covered! There are a number of ways you can use composites and once you get a few ideas, I hope that you'll use them often like I do.
Before I share some composite ideas, I want to make sure you know what a composite is and why we use it in food photography.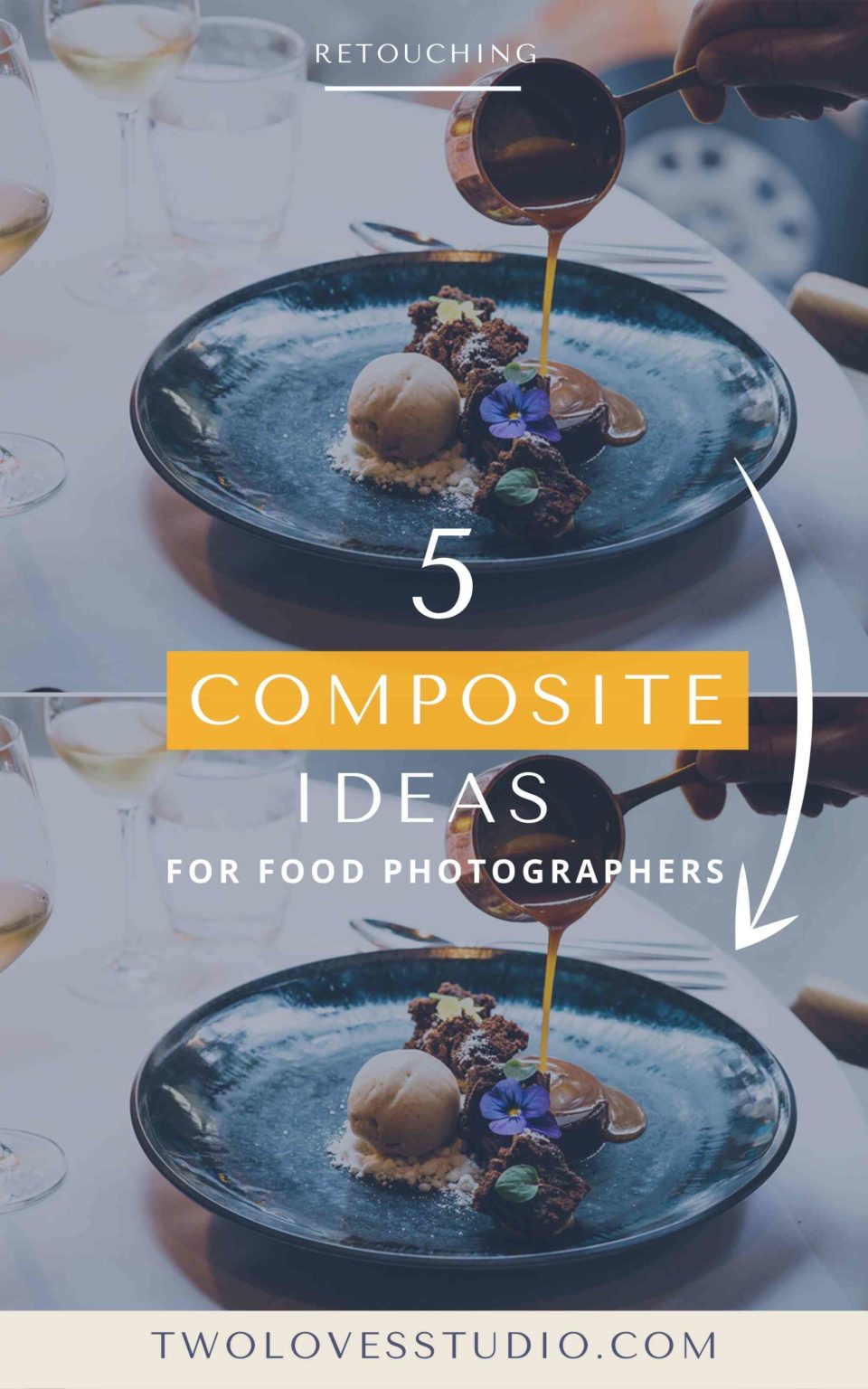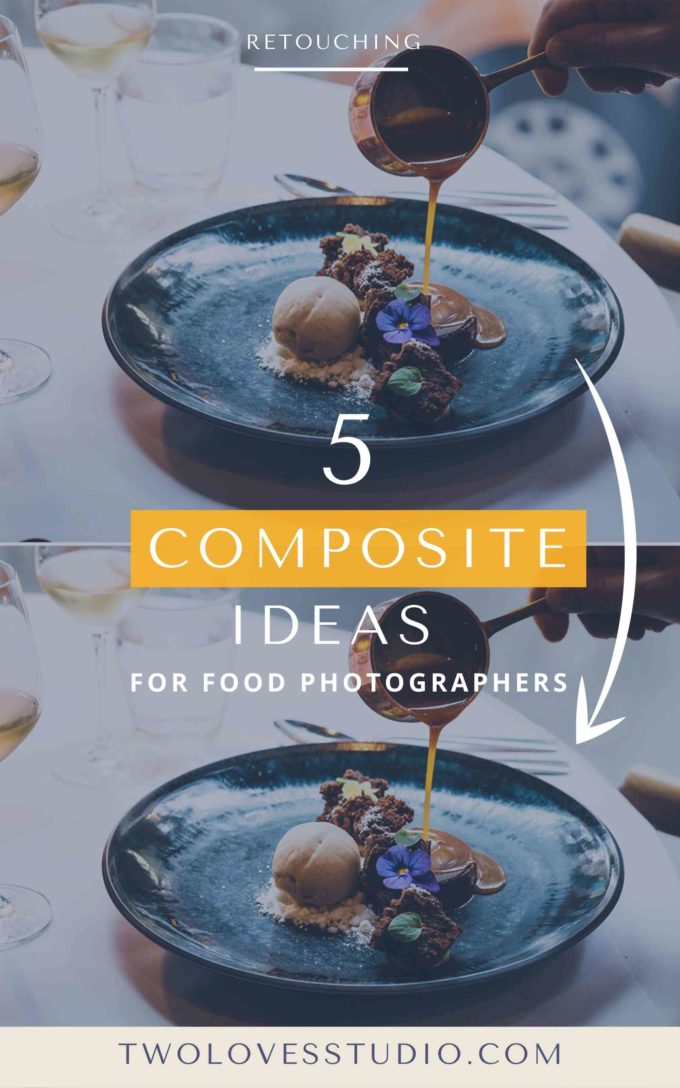 A Composite Combines Images & Helps us be Creative
Firstly, a composite is a process of combining two or more images in Photoshop to create one final image. This process allows us to both be creative and have control over the final look of our image. It helps us to problem solve certain issues that are hard to capture in one single image. I.e. reflections, lighting or styling constraints.
Now that you know what a composite is, let's take a look at some Photoshop composite ideas.
Photoshop Composite Ideas
There are quite a large number of ways we can use Photoshop to composite images of food. Let's take a look at some Photoshop composite ideas you can use on your next food shoot! In a nutshell, here are five quick ways you can use Photoshop to create composites in food photography:
Food Gathering
Depth of Field & Focus Stacking
Perfect Lighting
Liquor Bottle & Beverages
Complex Removals
To learn more about how to capture assets in-camera to create composites and how to put them together in Photoshop in minutes, check out my Retouching Food Photography masterclass.
1 – Photoshop Composite Ideas: A Food Gathering But Your Shooting Solo
A common Photoshop composite idea for food photographers is the ability to create a food gather scene when you're working solo. That's right, you only need yourself to be able to do this.
It works by setting up your self-timer and taking a number of photos with your hands in different places. You can then composite a few images together to make it look like there was a gathering of people.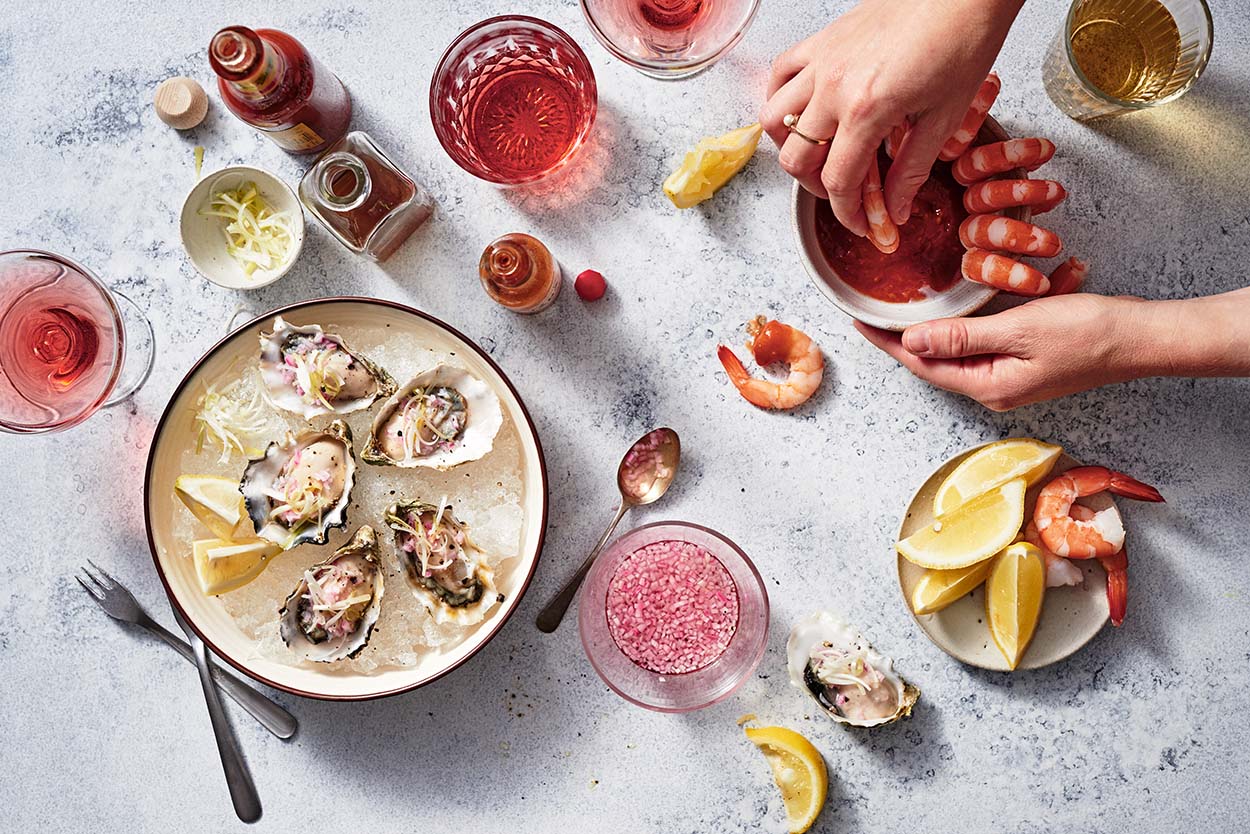 2 – Depth of Field Composites & Focus Stacking
While some cameras have focus stacking capabilities built-in, sometimes you might want more control over depth of field and what's in focus vs what has a nice blur.
You can use photoshop composites to selectively brush in areas you want to be in focus and areas you don't. I often do this for client work when shooting beverages at 45-degree angles. I like to use my 105mm macro lens, capture both subjects in focus and have a nice bokeh. In this case, I will use Photoshop as I like the control it gives me.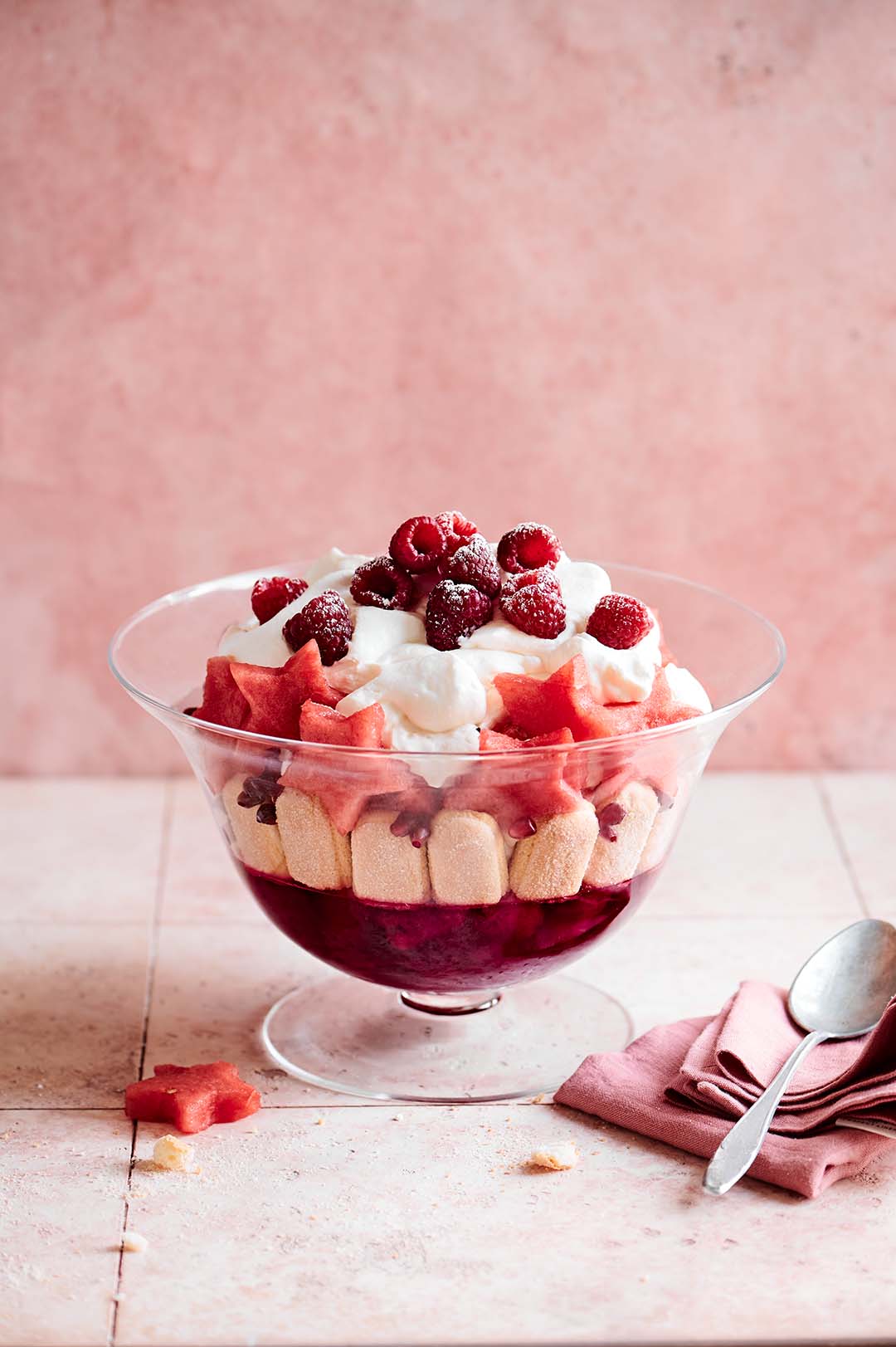 3 – Perfect Lighting With Photoshop Composites
We all know that photography is about lighting and we are always striving for the perfect lighting. What some people don't know is that with certain subjects and photoshoots, a single image can be made up of multiple images with different light. Another Photoshop composite idea is to craft the desired lighting in a photo.
You can change your lighting and take a number of shots and composite them together in Photoshop. Although we ideally want to get the perfect lighting in-camera, sometimes it's just not possible.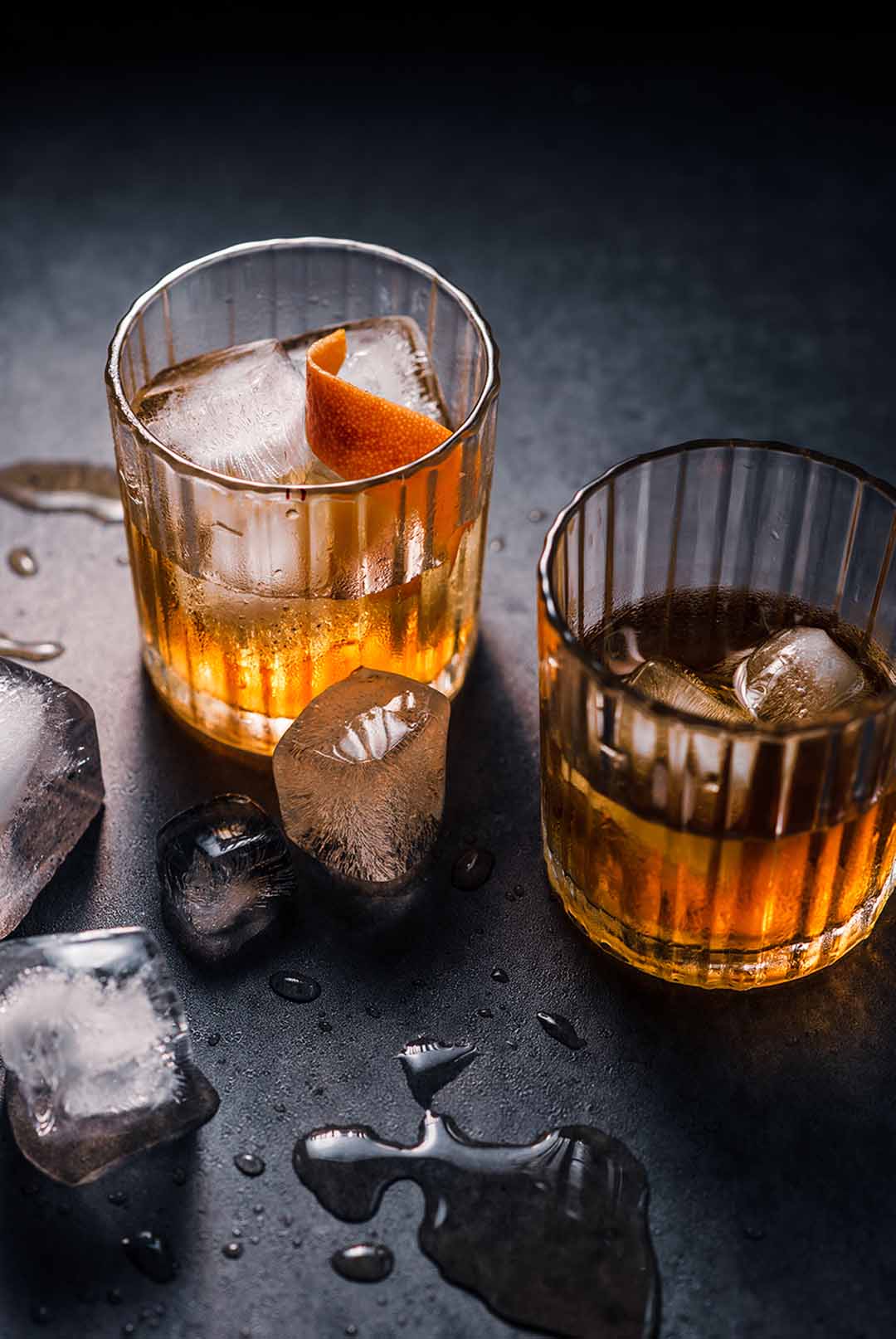 4 – Liquor Bottle & Beverage Composites
A lot of beverage photography is done using composites. This is an example where getting the perfect lighting for liquor bottles is only possible with composites. In order to manage reflections and illuminate the bottles in a way that highlights the colour of the liquid and entices the buyer to purchase.
Bottle composites can sometimes be up to 10 shots combined, especially at the commercial level.
In my Photoshop masterclass, Retouching Food Photography, I can teach you how to composite a bottle shot for the perfect commercial look with minimal reflections.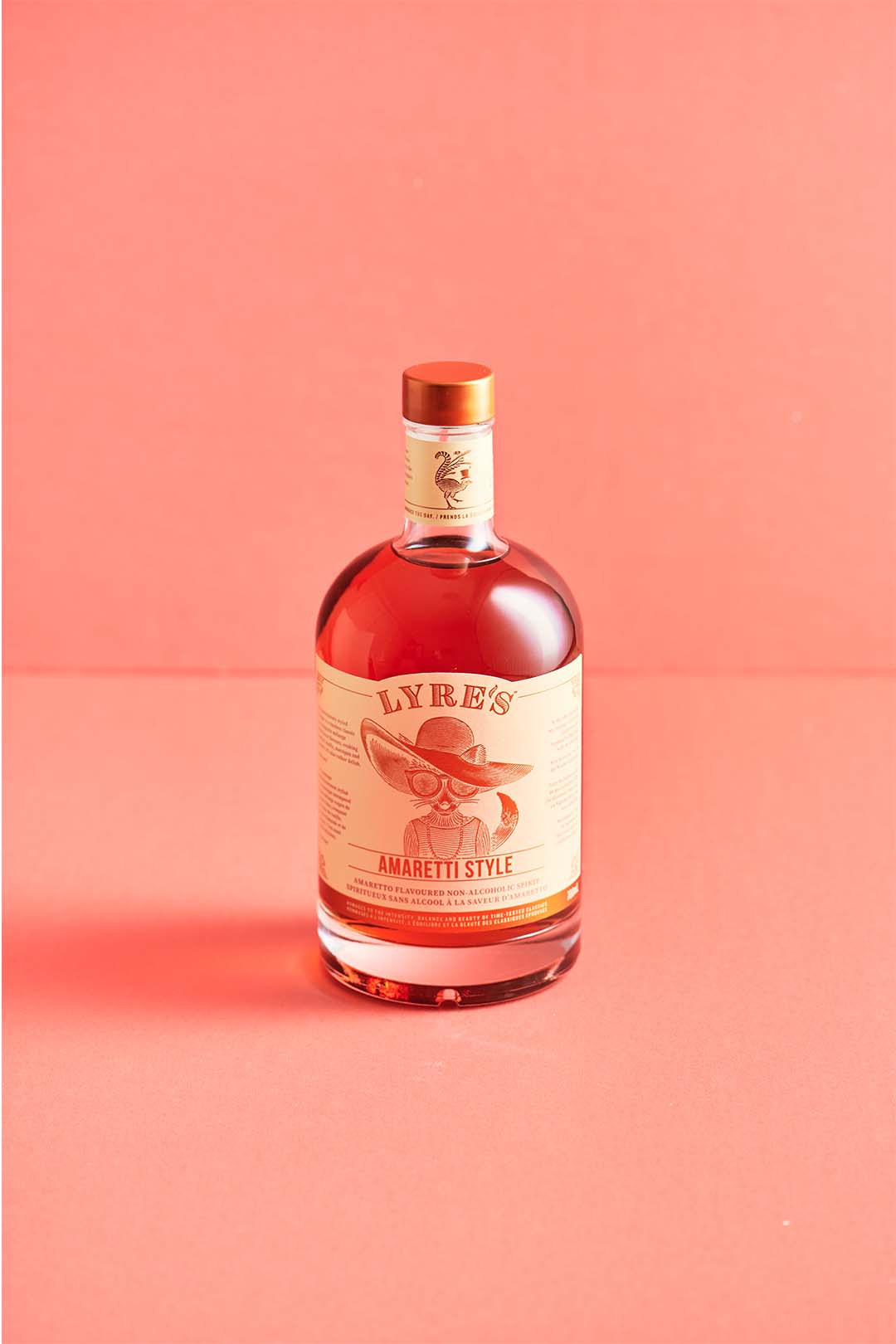 5 – Composites Are Used in Complex Removals
Have you ever had something large and hard to remove from a photo? One way to get around this is to composite two or more images together. Just take this shot for example. I was shooting for a restaurant when an orange car pulled up outside the window just as I was pouring salted caramel onto the dessert.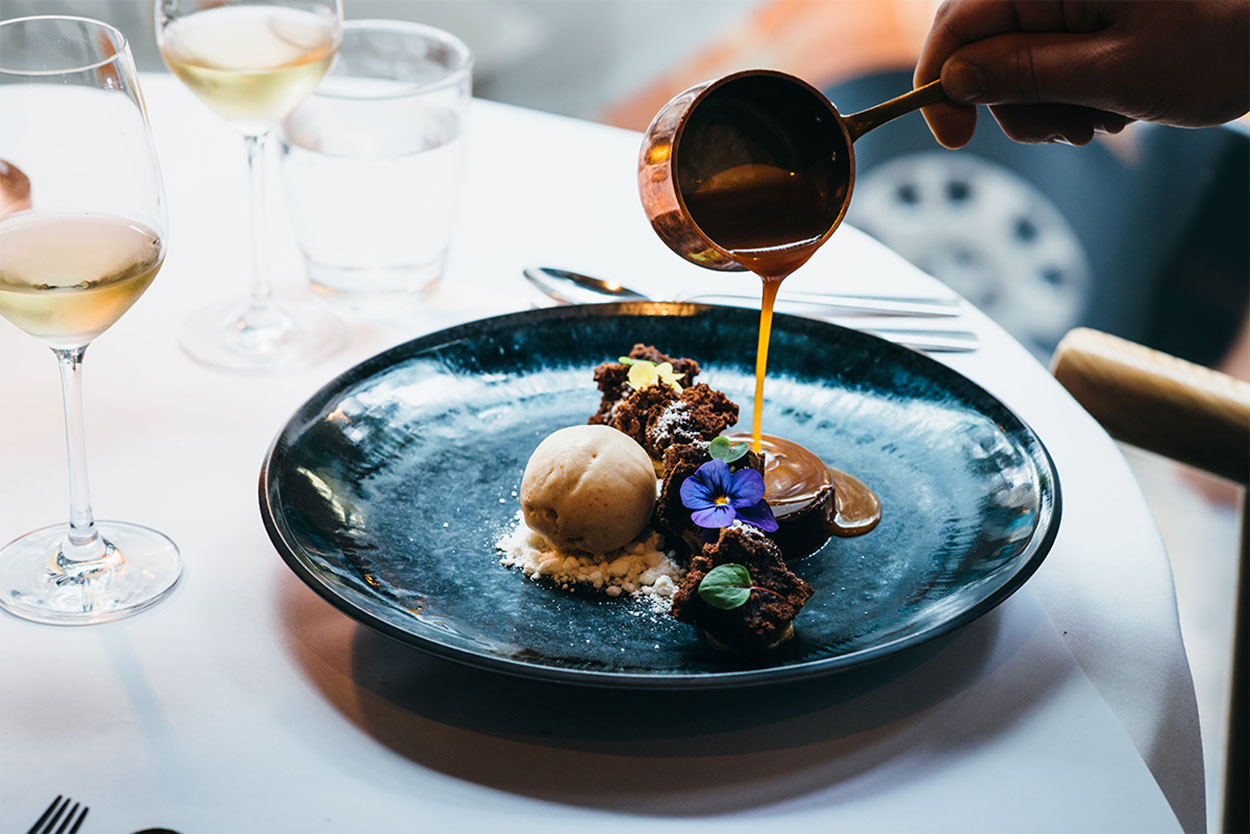 The best way to remove this was two composite two shots together. Pretty neat huh!
If you're ready to learn how to start composting and get creative, check out my Photoshop Retouching Food Photography masterclass.