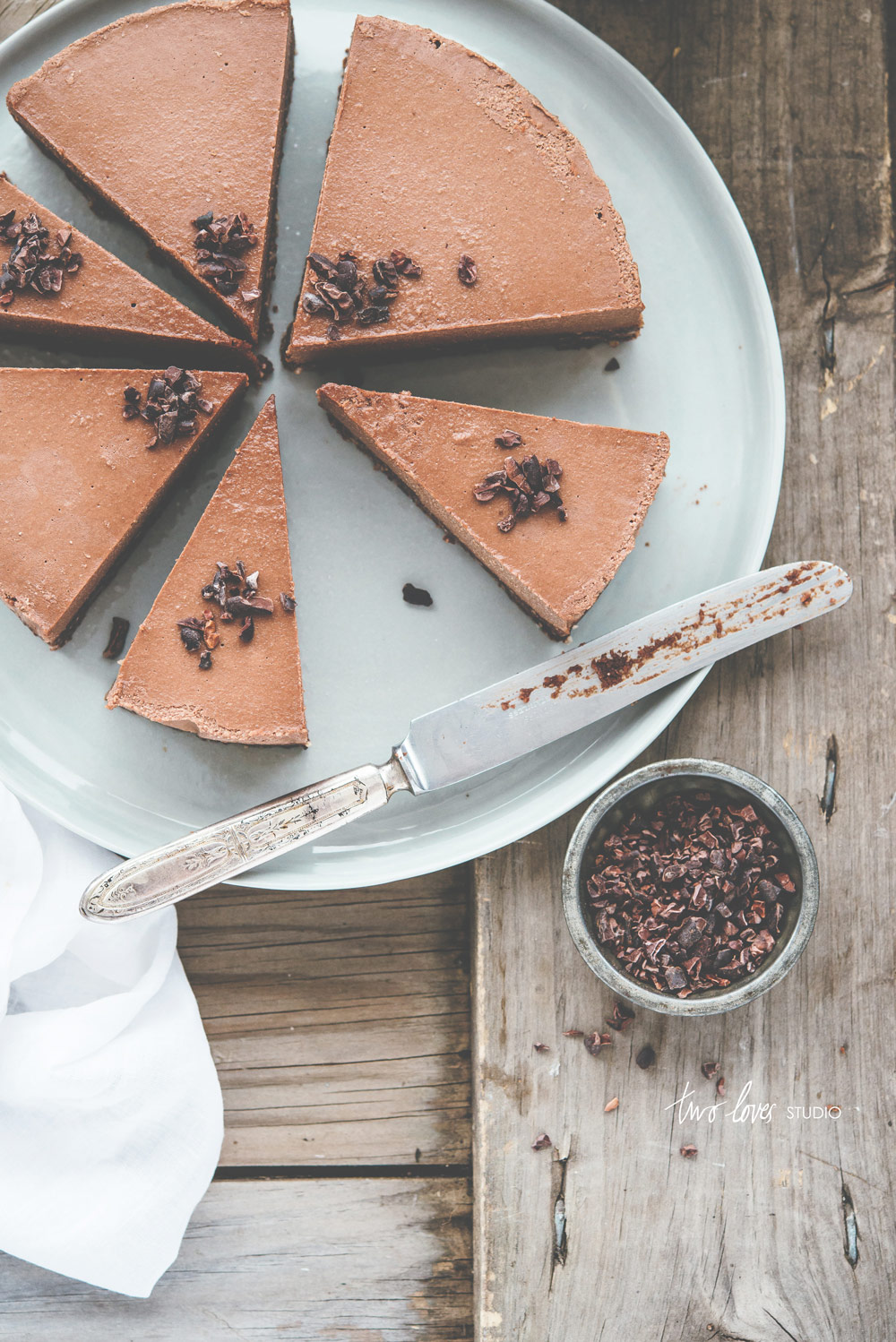 Over the past few months, I have been shooting more Paleo recipes for yet another of Lizzy Marsh's fantastic Paleo books. The Paleo diet isn't really about desserts, so the sweeter treats in her book are limited. I was pumped however when a Raw Paleo Chocolate Torte appeared on the recipe list!
I tackled this recipe last week and just fell in love with the texture and look of the cake, (I'm talking completely from a photography perspective here). A lot of raw cakes don't have this shape retention and when I cut into the cake, it created the most perfect slices. I mean, would you just look at the slice below? To me, it is perfect.
Now this is what I am talking about when I say how much I love to shoot cakes! I don't know what it is, but there is something about those slices that really gets me going. Paired with the midday Autumn light pouring through my north-facing window, I think I have produced one of my favourite images of all time.
Although the recipe is reserved for the next edition of Lizzy's book coming out at the end of the year, I couldn't help but share this set of imagery and my new favourite image with you. I am going to add this one to my Cake project, and hope that you find some composition inspiration here!