After being a long-term Lightroom user and moving the majority of my RAW editing to Capture One, I often get asked if other photographers should do the same thing.
Here's one thing you should know about me. I don't like to answer these types of questions with blanket statements. The types of statements like everyone should be switching from Lightroom to Capture One because Capture One is better.
Why? Because those statements aren't truly helpful. They don't speak to individual photographers or unique creative needs.
In this post, I want to help other creatives work out *if* Capture One might fulfil a creative need they are currently unable to fulfil.
Let's dive in!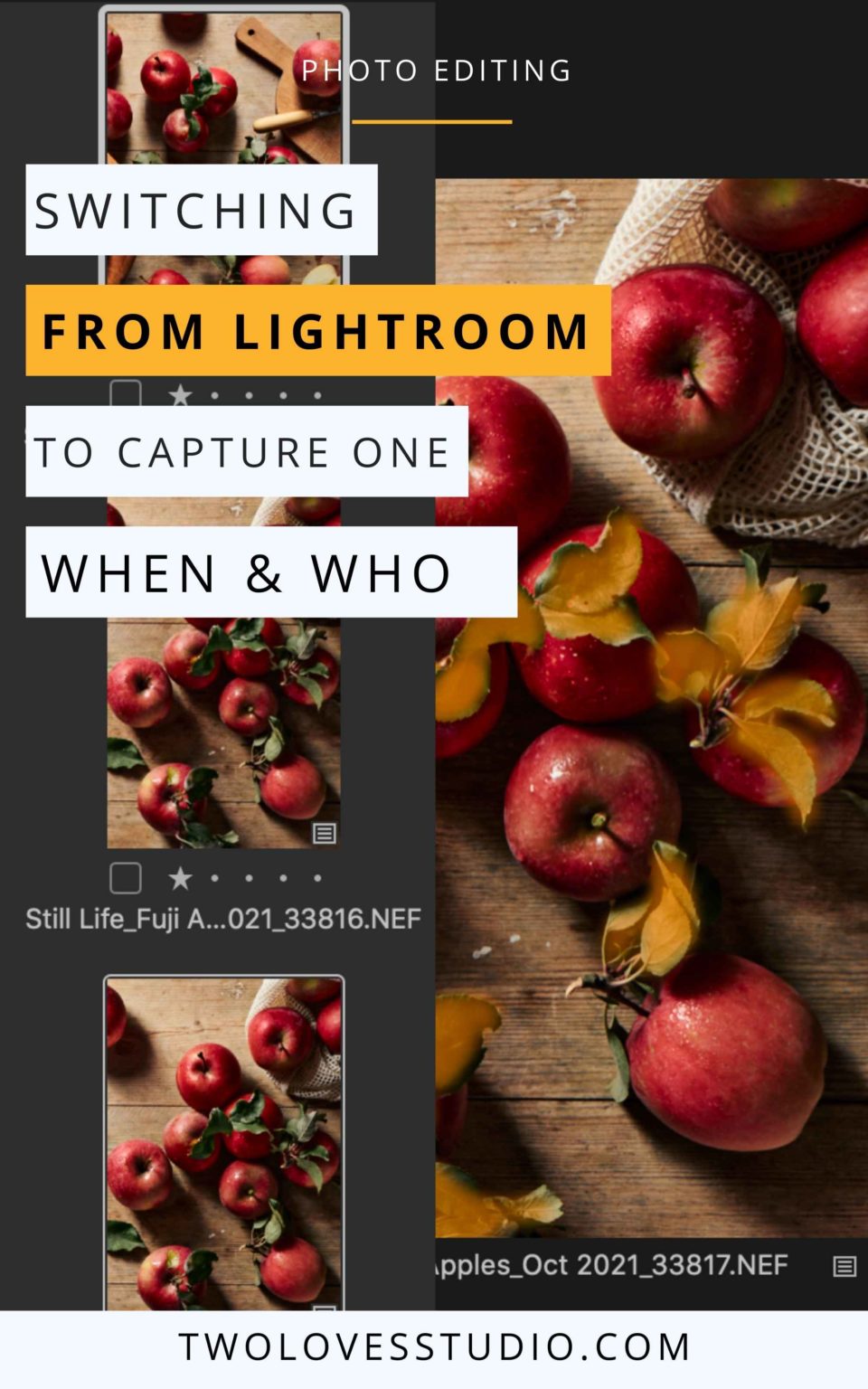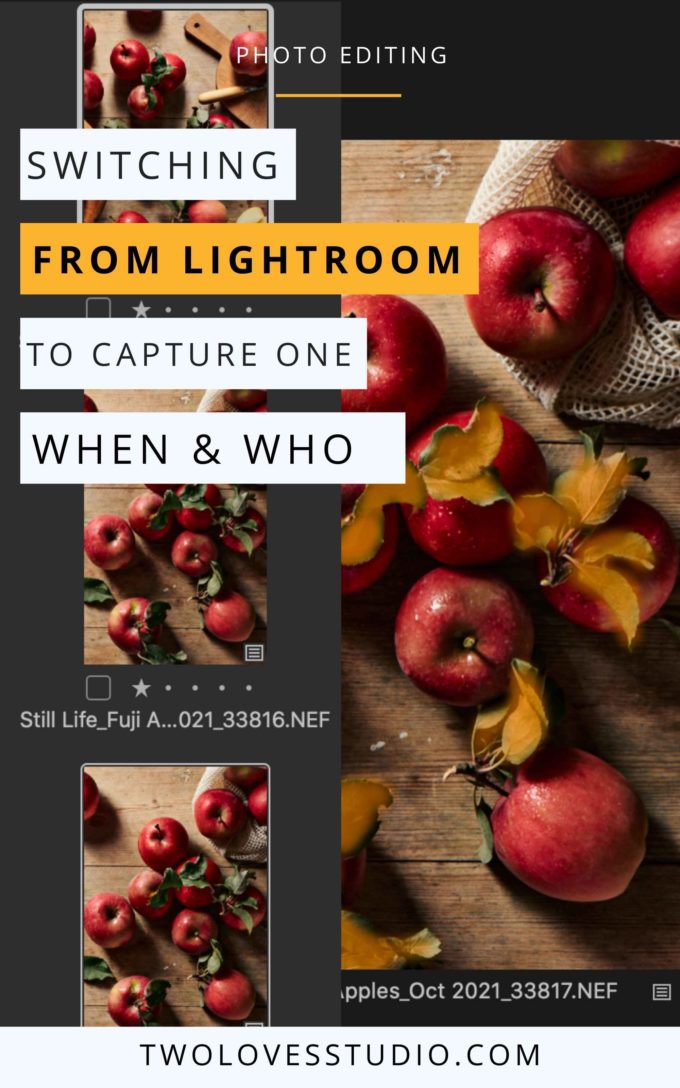 Is Capture One More Professional?
You've probably heard this before. Capture One is more professional than Lightroom.
In fact, people would tell me this for years. Photographers, who mind you didn't make money from their work, nor was their work always any good. But they would still tell me that Capture One was more professional than Lightroom.
As a Lightroom user at the time, this made me feel 'unprofessional'. Because if you're not using professional software, then what are you?
It is true that Capture One is considered the professional industry-standard software. This is because it's made for professionals and tailored to professional needs. Professional's do choose Capture One because of the degree of control it allows professional photographers and editors over their post-production.
Lightroom on the other hand is designed for a wider audience, including non-professional picture takers or iPhone happy snappers.
To answer the question is Capture One more professional than Lightroom? My answer is this:

Capture One is the professional industry standard RAW editor and it offers more control. Control pros need.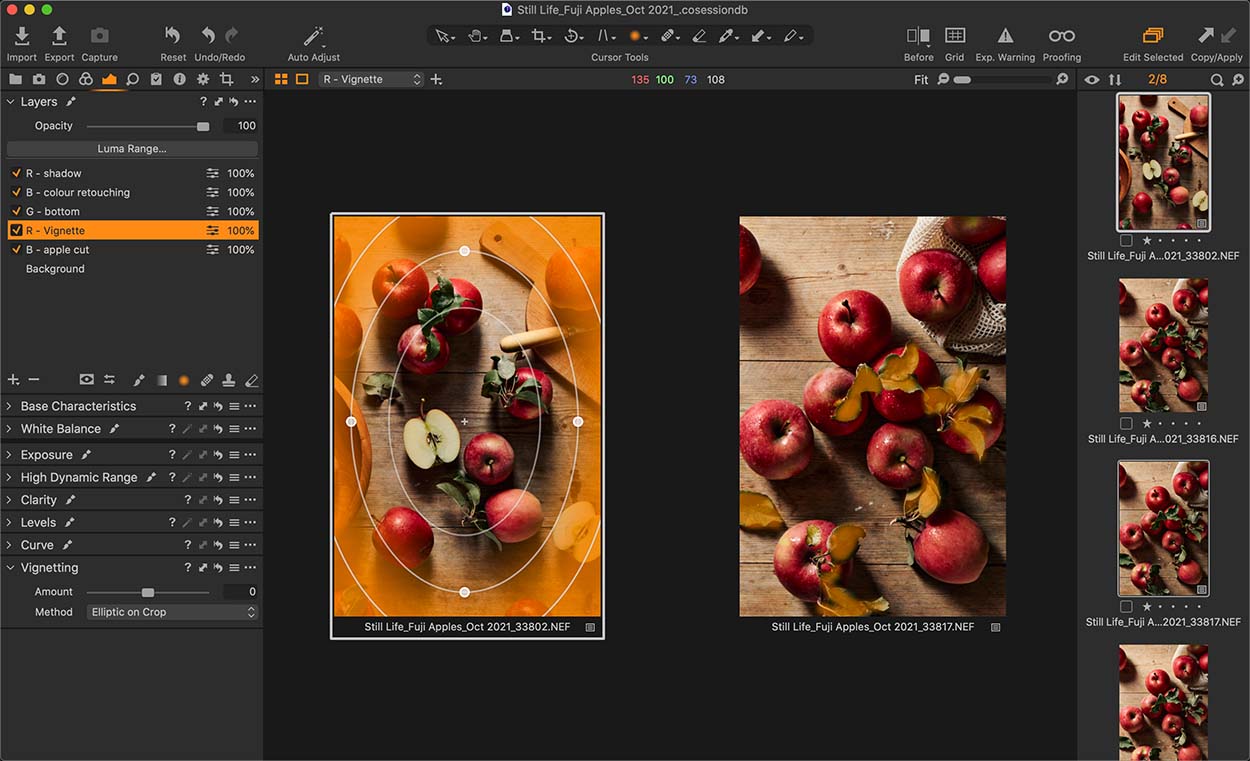 Which Photographers Would Benefit in Switching from Lightroom to Capture One?
Do I think that every photographer should stop using Lightroom and switch to Capture One? No.
Do I think that there is a point in the evolution of a professional photographers journey where they will benefit from using Capture One? Yes.
Beginners, amateurs, food bloggers, professional photographers alike – consider trying Capture One if you feel the following:
You've hit a ceiling with your current RAW editor and can't quite finess your images to the full degree of control you'd like.
Creativity feels missing or limited in your current RAW editor.
You're looking for more control over how you edit with access to more tools.
Speed is important to you and slow tethering or lag time with local adjustments interupts your creative workflow.
You're looking to grow as a photographer and improve your work and post-production workflow.
You hate catalogues and your file management is a mess no matter how hard you try to clean it up.
---
---
When Should You Consider Switching to Capture One?
It can feel daunting to switch to a new editing program. Not only do you need to learn a new interface, possibly workflow, but you need to move images into a new program and start a new file management system.
That's a serious commitment. [You can read more about my 2-year experiment here].
Some photographers will want more control, speed and functionality right out of the gate. Others will continue using Lightroom, as they are familiar, until they start making money from their photos. The majority of photographers will look at switching when they need more from their editing program. Timing then becomes the most important for them.
After working as a professional photographer for over a decade, here are some insights I have on when to switch:
A new calendar year. January and February is a usually a slow time in our industry. Use this time to start a new file management system and post-production workflow.
Downtime in your schedule. If you schedule downtime to take a creative break, this is a good way to use creativity in other ways than taking photos.
On the purchase of a new camera. This is such a good time for a clean break and seperate your older work from the new.
A large project. Like a book shoot. Adding a large project to a system like Capture One can be beneficial after you get over the initial teething stage.
At the end of your subscription period. Did you know you can purchase Capture One on a perpetual licence? That's right you can purchase it once and own it forever. If you pay for a yearly subscription, upon it's completion is a good time to swithch.
One of the biggest things that I have learned is that sometimes there is never a right time and we put off decisions like this. Until a client demands you use Capture One, then you have no choice but to dive in. I'd suggest being in charge of your own timelines instead.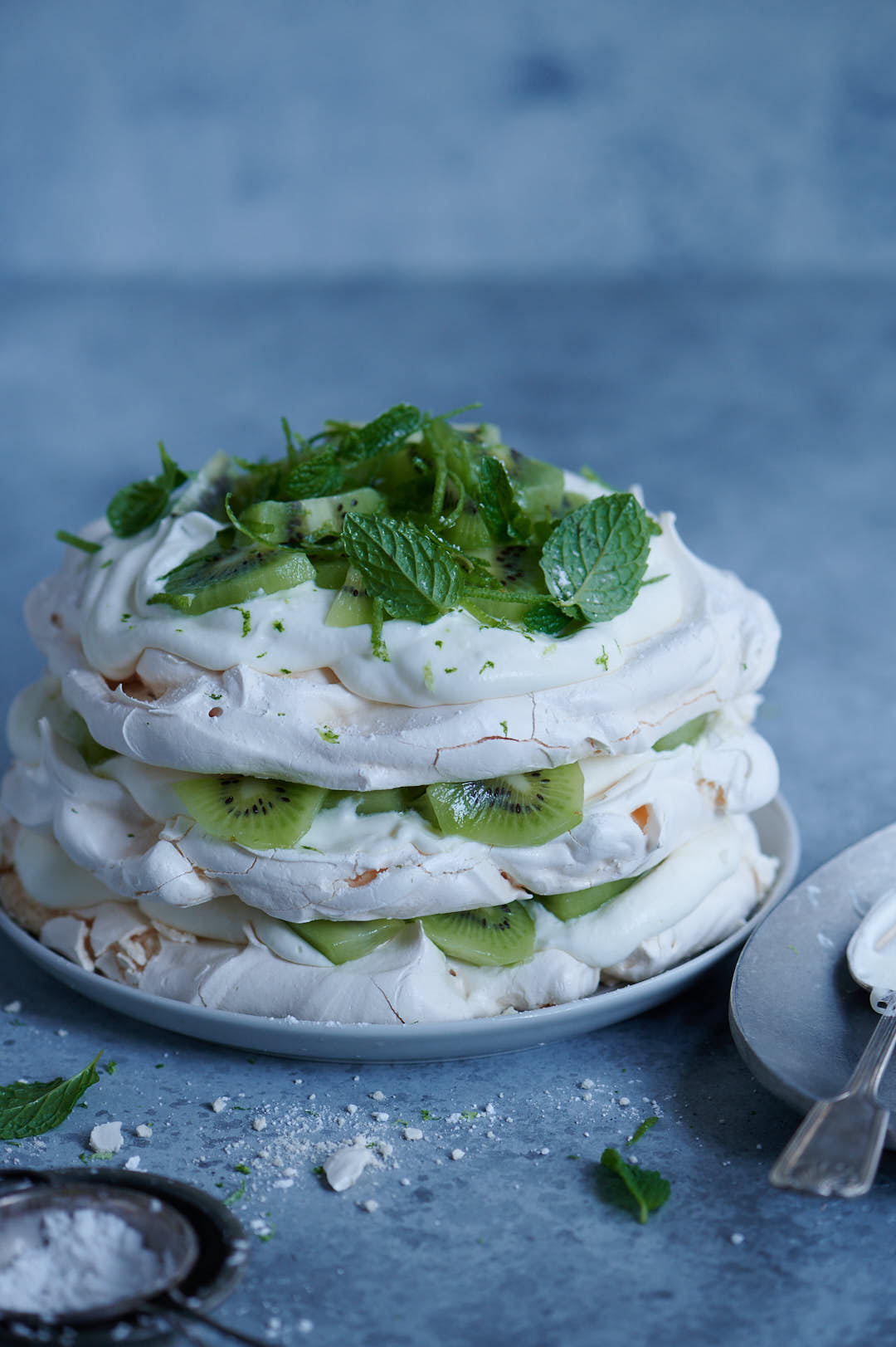 ---
Interested in learning more? Here are some other articles you can read on moving to Capture One.
Lightroom vs Capture One: Important Differences You Need to Know
My 2-year Experiment: From Lightroom to Capture One
Why I Started Using Capture One Pro: What You Need to Know
---
Got questions? Let me know in the comments below.
Two Loves Studio was not paid to write this post, however, it may contain affiliate links. If you purchase an item from an affiliate link, we do get a commission on the sale which helps us run this site. Only affiliates for products/services we believe in appear on this site.