This post may contain affiliate links from products and services we love and trust.
Most food photographers start out using Lightroom. It's easier and more intuitive to use for first time users. I was no different.
My first venture into using Capture One came when working with a client who demanded I use the program. That was in 2016. From that day forward I dabbled in both programs mostly because sometimes I needed a tool in Capture One that Lightroom didn't have or vice versa.
(Plus, I get a kick out of editing)
Fast forward. Over the years both programs have added features that used to be exclusive to just one of them. Some may argue that to stay competitive, both programs might end up with a high percentage of tools that are very similar and hence there is no need to jump from one to another.
Both programs do target different audiences, however, so it's safe to say they'll offer and focus on different tools.
I did a little experiment.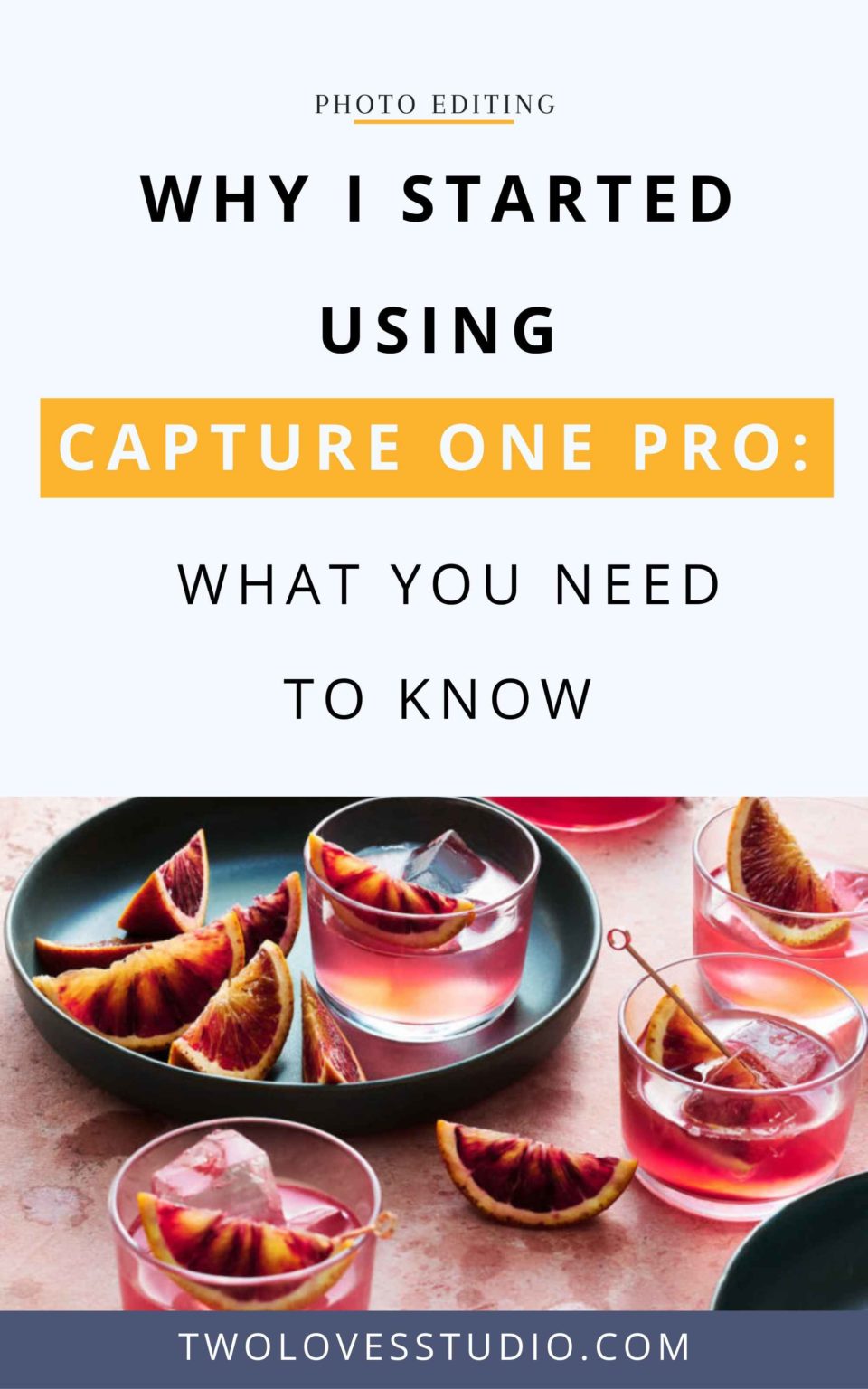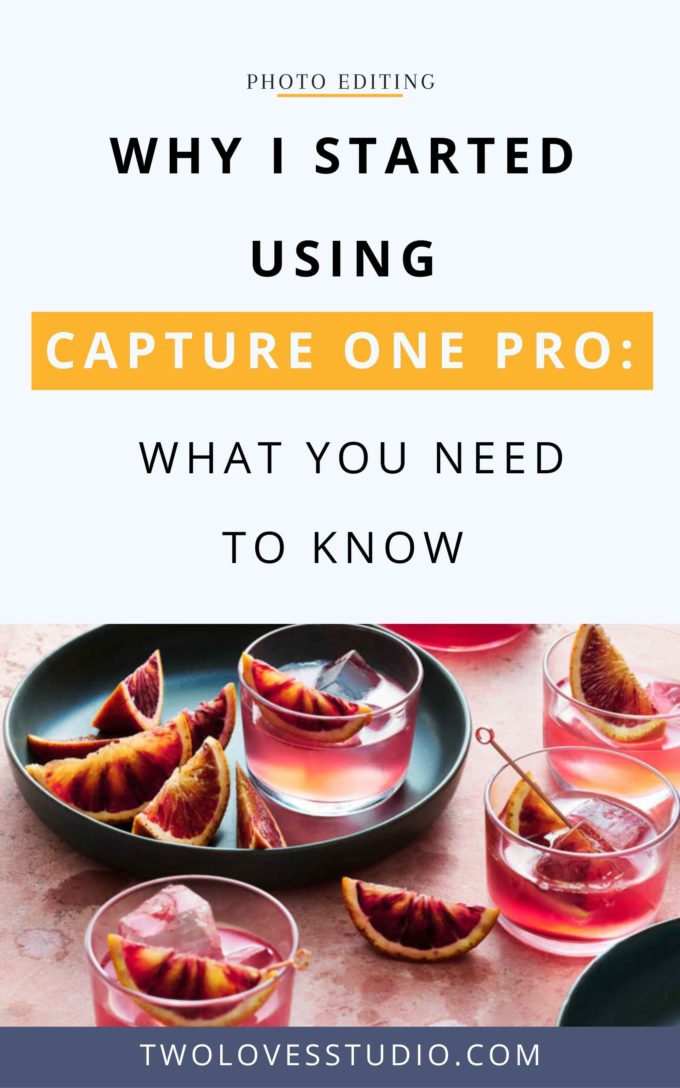 In 2020 I decided to test out 1 Year of Exclusively Using Capture One
As I mentioned, I'd been using the program for many years but not exclusively or deeply. I wanted to give the program a full year to change my mind about being my default RAW editor. Not only to use its features but to create a file management system within the program and test it out over a considerable period of time.
Why would I do this? Editing is my thing. I pride myself on educating our community on the magic of post-production. I felt that I really needed to get into this program to fulfil my vision of being a leader in the editing space and knowing what would get people results.
Turns out, I didn't want to go back to Lightroom to edit my food photography. You can read more about my experiment here.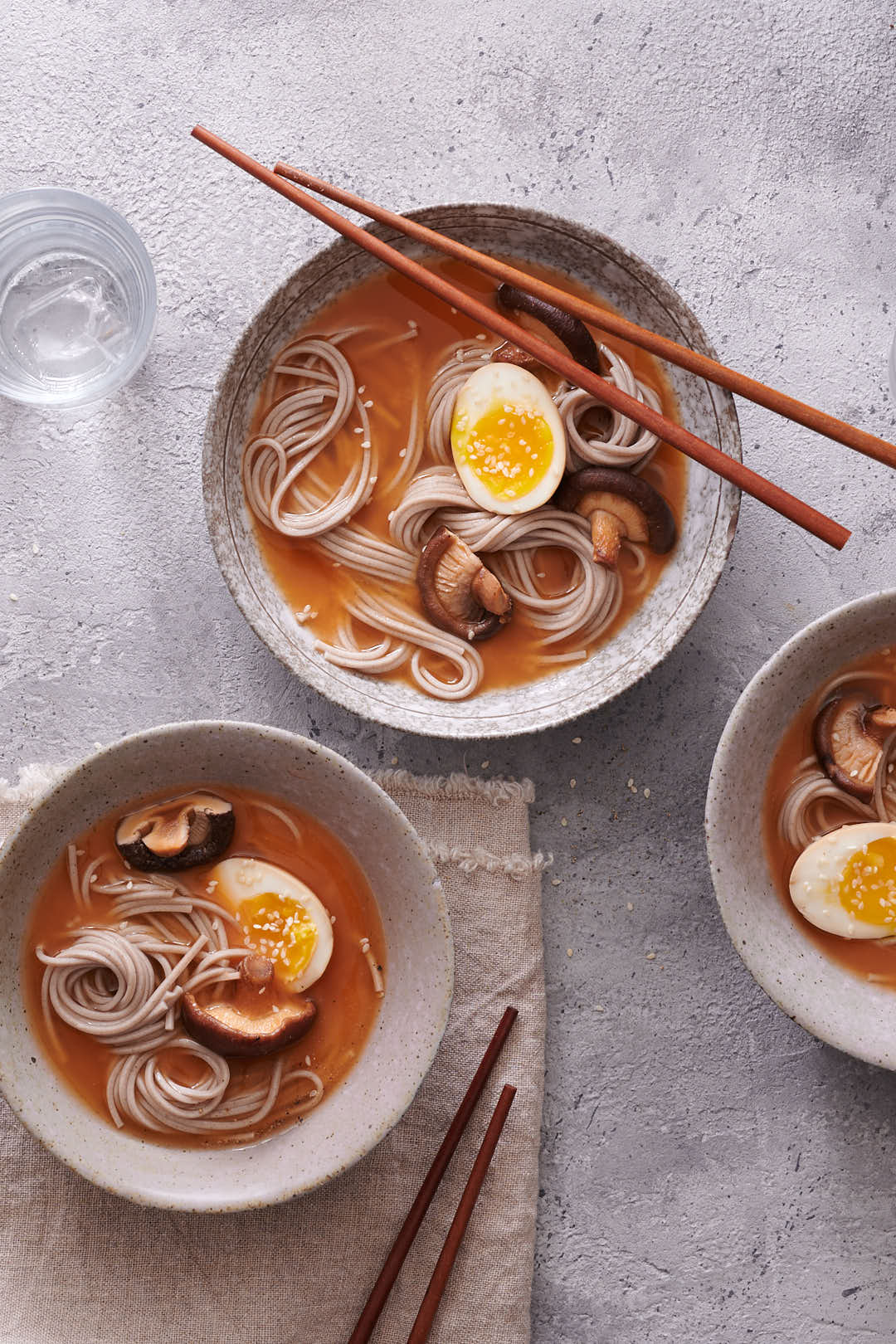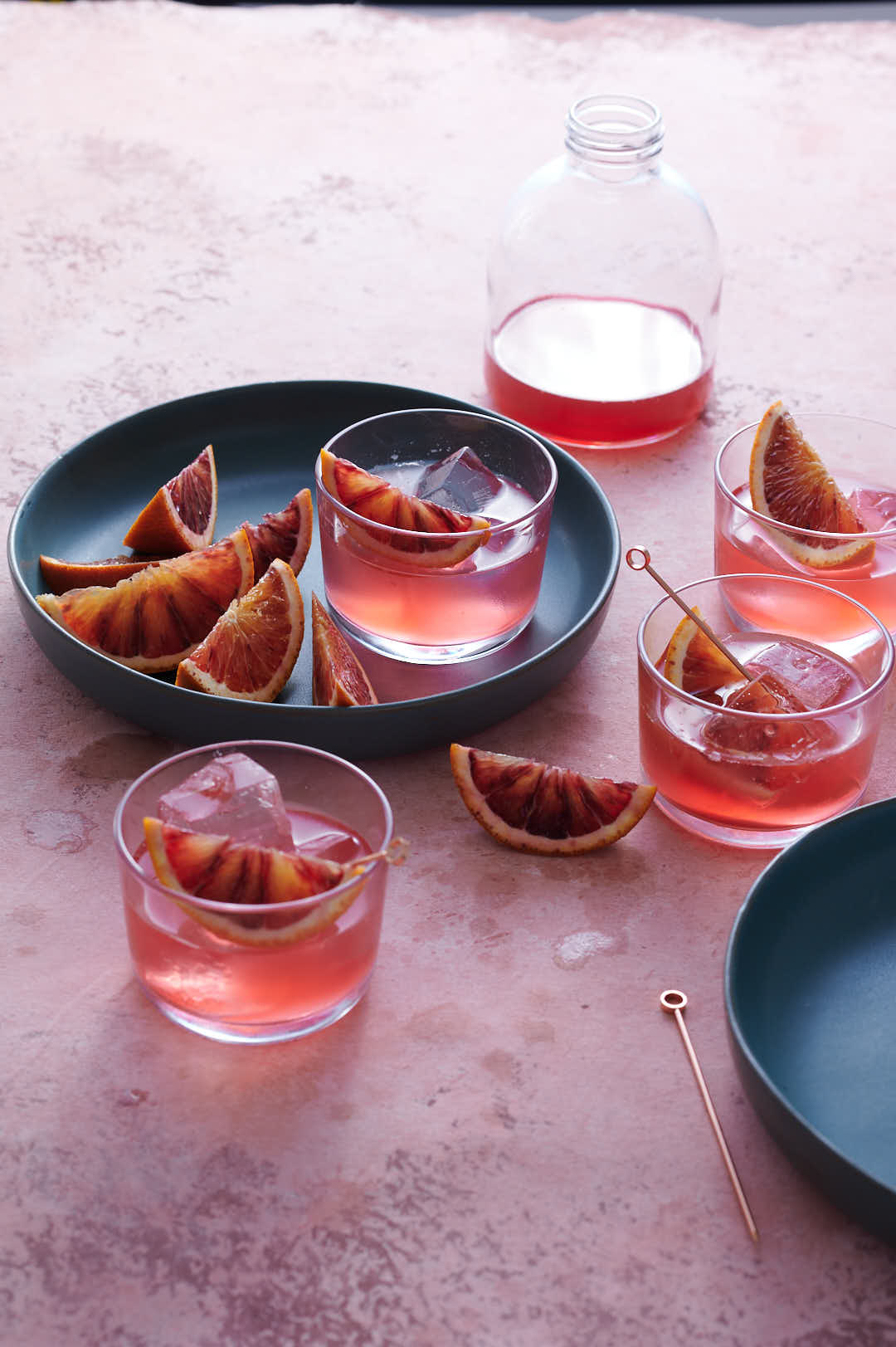 Capture One is a Natural Progression For Professionals
First and foremost, I'm not here to tell you one program is more professional than the other. However, I will tell you that Capture One is a natural progression for professional photographers at a certain stage of their photography careers.
The simple reason is that Capture One provides functionality above and beyond Lightroom. It allows you to edit with full control. Something not possible to the same extent with Lightroom's tools, layout or workflow.
Although I can edit a beautiful photo in Lightroom and after 10 years as a photographer, I am looking for more ways to edit all aspects of my images with more control. Capture One allows me to do that.
I've tested it out for two full years and over 600 days of exclusively using Capture One. Risking setting up a new file management system that I might have to reinvent in this test didn't work. But it did.
---
---
10 Things I Prefer About Capture One Over Lightroom
In a nutshell, these are the features/ functions/ tools that I prefer. I prefer them because I've seen a noticeable difference in the quality of my images and the speed and ease of post-production.
I actually do less editing in Capture One thanks to the way colours and image quality are rendered.
| Features/ Functions/ Tools | What I like in Capture One |
| --- | --- |
| Superior Noise Handling | The way Capture One treats noise. It gives this silky smooth lustre to images on import that's unmatched by Lightroom. |
| Mask with Full Control | Full control over local adjustments with the functionality of their masking system. You EVERY and ANY tool in a mask. |
| Ditch Catalogues | Ability to ditch cataloguing all together by using Capture One Sessions. |
| Exclusive Tools | This might change over time but there are a number of tools that Lightroom doesn't have. |
| Workspace Customisation | Customise the entire workspace. Drag and drop, add tools anywhere. |
| Superior Tethering | Faster tethering, better Live View and more supported camera brands. |
| Faster Performance | Capture One rarely lags for me. No program is perfect but it's really a non-issue for me tethering, editing or masking. It's a more pleasant experience for pros. |
| Accurate Colour | Whilst this gap has closed with an overhaul to how Adobe processes colour, Capture One still edges out colour control. It's essential for food photography. |
| Edit Side-by-side | Make image identical with the ability to edit images side-by-side, in any combination. |
| Export Presets (Recipes) | Better functionality for export images with export recipes. |
10 aspects of Capture One tools and performance I prefer over Lightroom.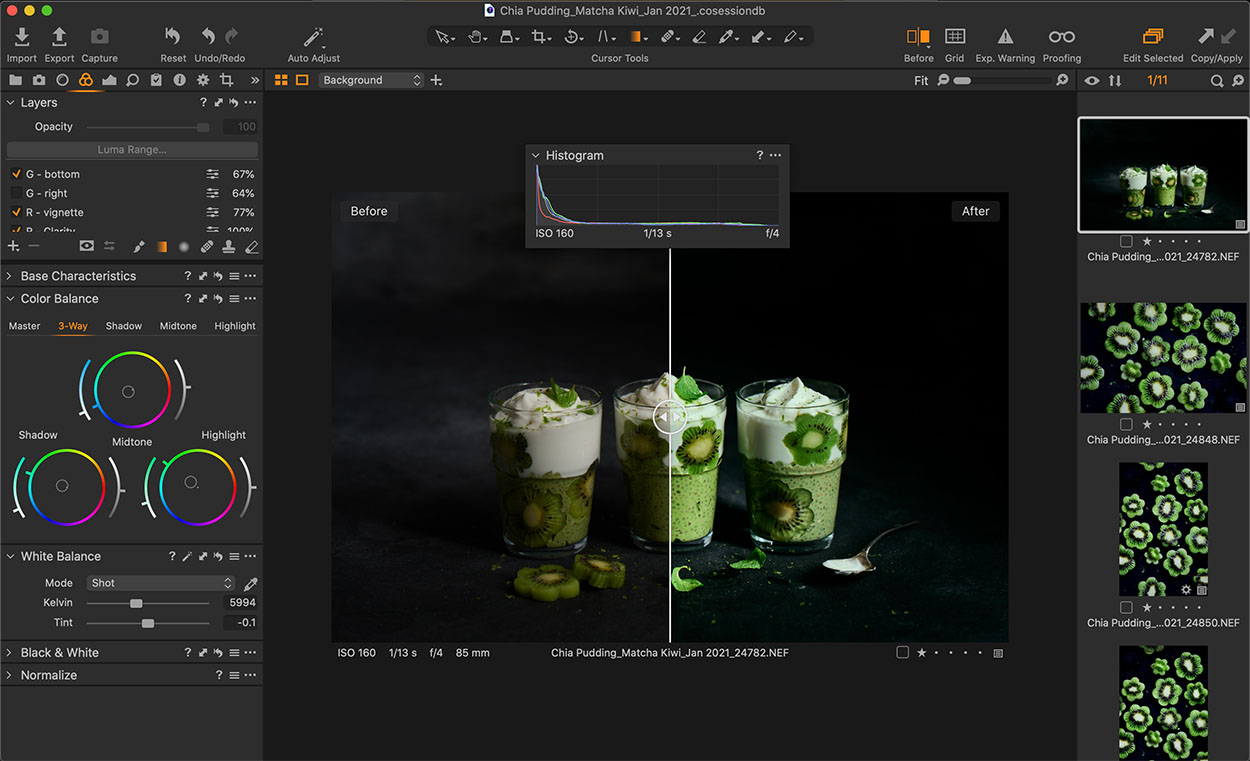 I'm NOT Ditching Lightroom
Making Capture One my default RAW editor doesn't mean that I am ditching Lightroom. Not at all. I will still be using Lightroom for editing photos I take in my personal life. Like travel photos. I'll likely do this because I will still own the Adobe Photography Plan as I need Photoshop.
Expanding into Capture One allows me to be able to educate the community on which platform is the best RAW editor for them. Truth is, I don't think Capture One is for every photographer.
Whether you want to edit in Lightroom, Capture One or retouch in Photoshop, I want to be there to share the magic of post-production. Because honestly, editing theory stays the same. The formula I use will allow you to edit in any program and make your shots shine!
---
Further reading: if you're interested in reading more of my experience from Lightroom to Capture One –
Lightroom vs Capture One: Important Differences You Need to Know
Switching From Lightroom to Capture One: When & Who Should
My 2-Year Experiment: From Lightroom to Capture One
---
Got questions about this experiment or questions about Lightroom vs Capture One in general? Let me know!