It's no easy task to make a bowl of liquid look appetising. The smell, the flavour… that's what makes soup so good. As a food photographer, you have to take your viewer on a journey of what the taste is going to be like.
Here, we're going to break down one how-to-style soup, gazpacho, to look incredible on camera.
Prefer to watch this blog post? Check out the video on YouTube.
The Base: a Red Bowl of Soup
When I blended the soup, I didn't try to get it smooth—I wanted a little bit of texture. I made sure to check the soup as it was blending and stopped once I was happy with the consistency.
The recipe called for basil, but blending the basil in the soup resulted in a less-than-beautiful brown colour. Instead, I cut the basil up really finely and gently mixed it through the soup on set.
This tells the viewer about the flavour: they can expect to taste a bit of herb in there.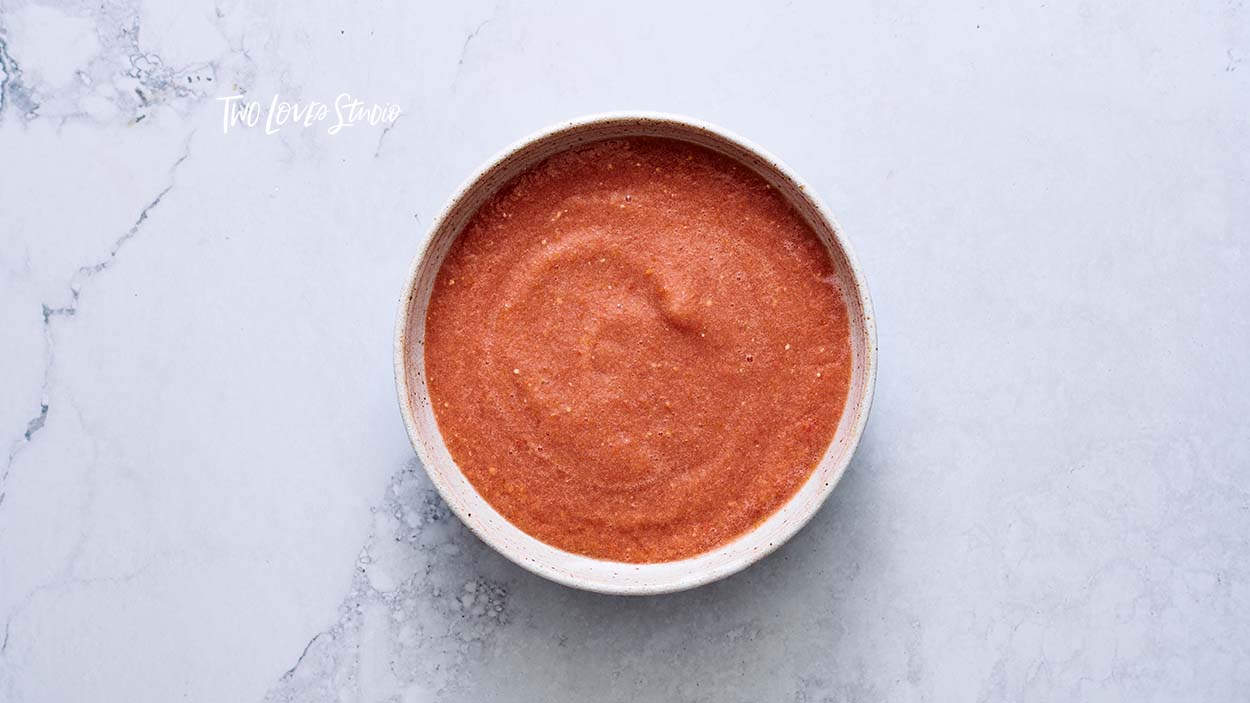 Garnishes: Hinting at the Flavours
The garnishes we use help the viewer understand what's in the soup, what kind of taste they can expect, and what kind of texture they will find. This is very important when it comes to how you style soup.
With this gazpacho, I had three main things to use as garnish: cucumbers, onion, and basil.
How can I create those garnishes with different cuts and different looks?
How can I bring interest to this dish?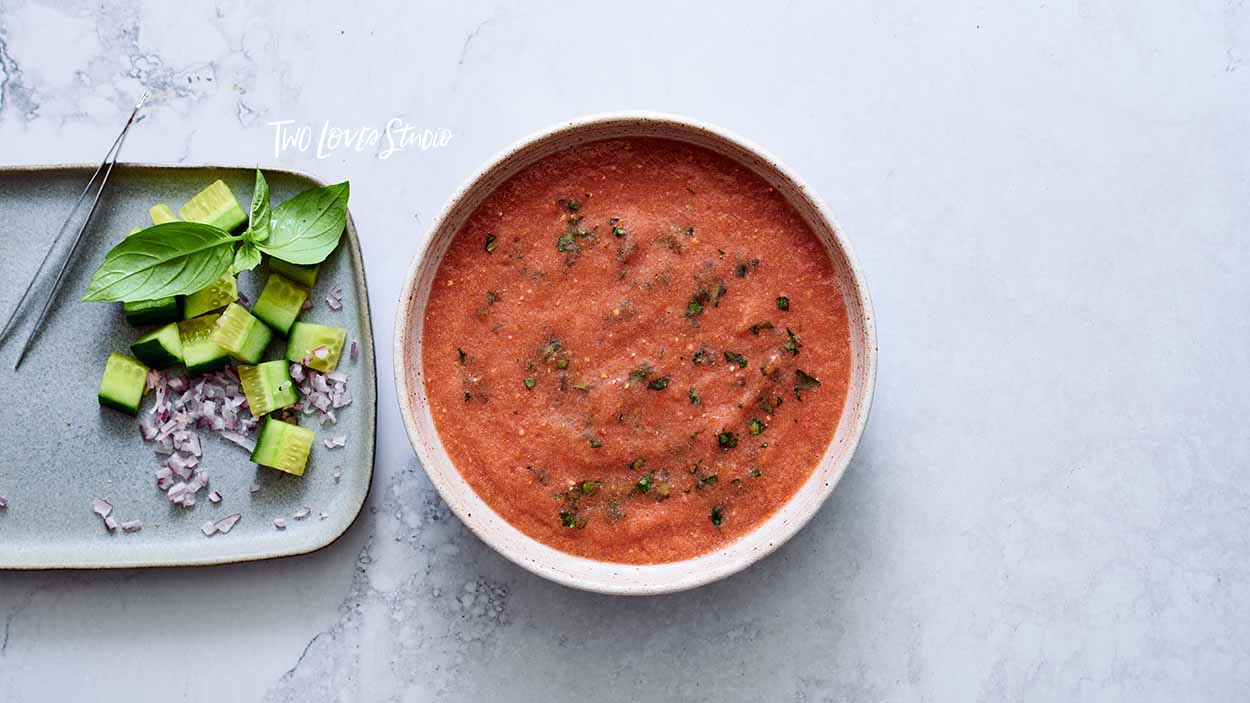 Cucumber
I didn't want the cucumbers cut in a typical round or half-moon shape—I wanted to show off the beautiful seeds and colour. Going with a rectangular cut that would be different from the size of the onion.
I used my tweezers to place each bit of cucumber into the soup, rearranging and adding more so that it felt organic and had natural movement.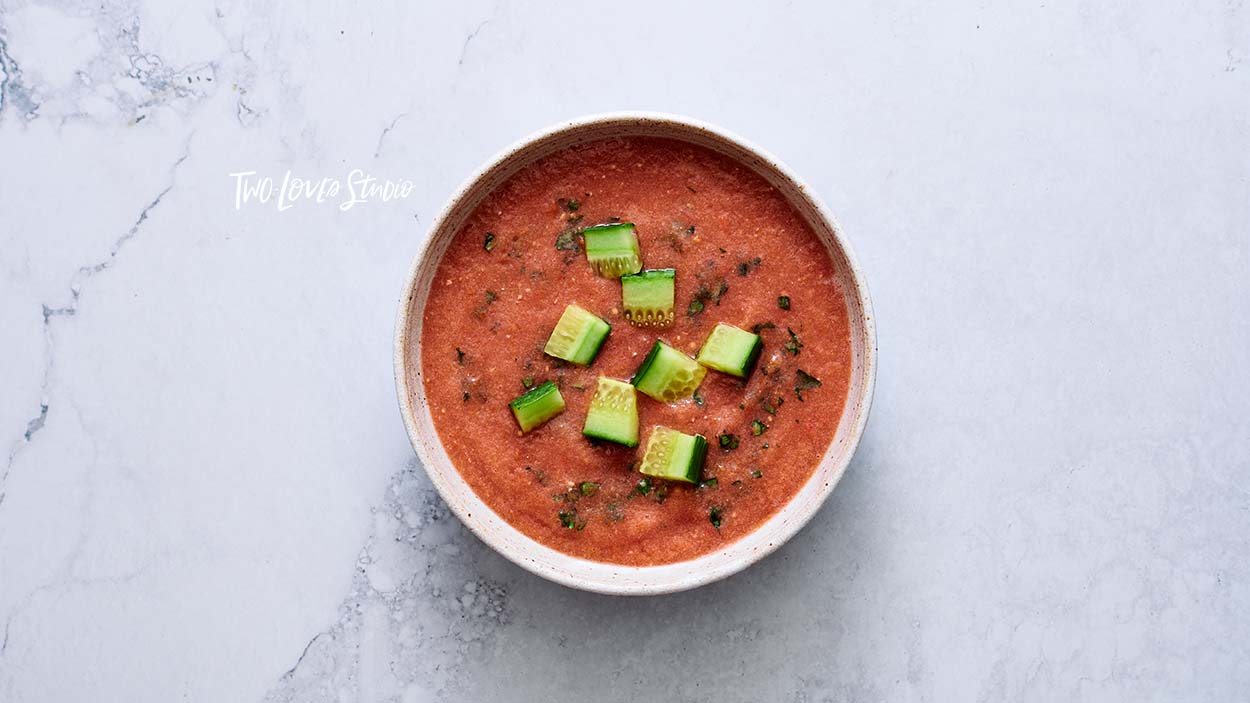 Red Onion
The red plays really nicely with the cucumber! I cut my onion finely and scattered it across the top to help style the soup. I took a shot and thought that it needed a bit more—so I added a little more and then took another shot.
Best practice: Start with a little bit less and add more as you go. It's easier to add than to remove some if you put too much!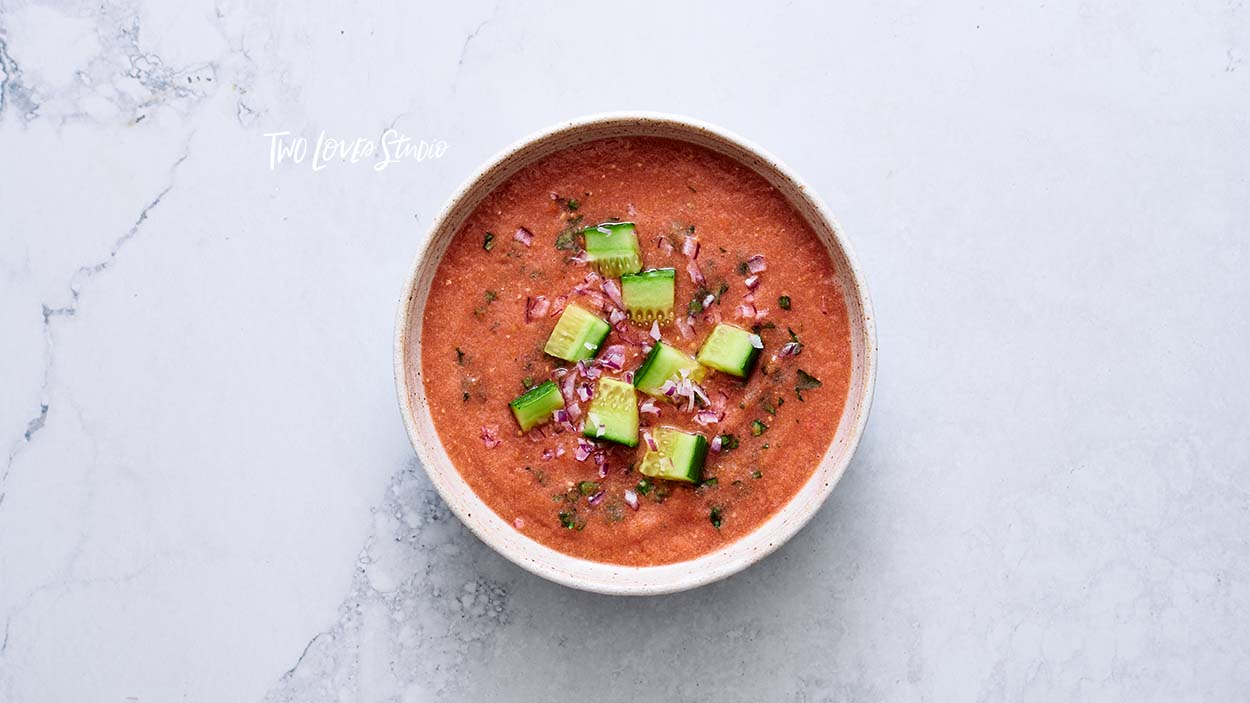 Basil
I like to use the rule of odds, so I chose an odd number of leaves in different sizes. I placed them in the bowl so that they were moving the eye around—not pointing in the same direction. This helps the eye take in all the different textures.
If you have some hero basil, you can pop it outside the dish to reinforce the tastes that are happening when you style the soup.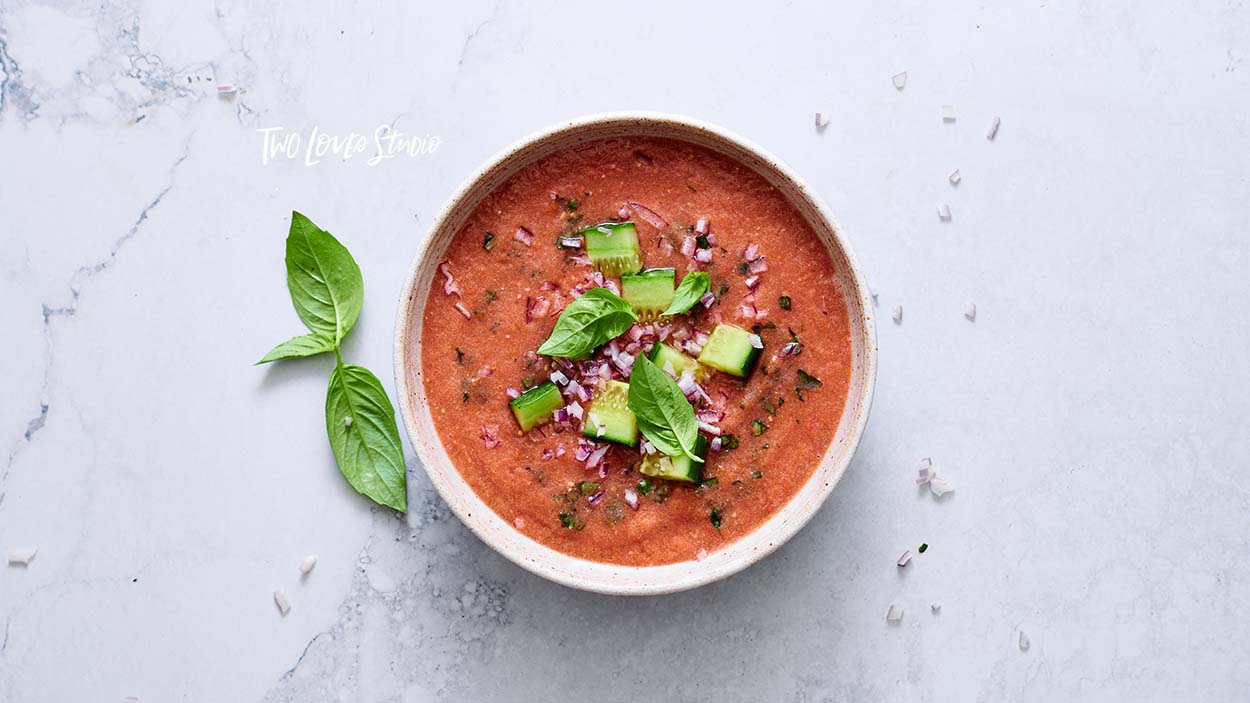 Salt & Pepper
Never underestimate the power of a little bit of salt and pepper!
When you're ready to take the shot, sprinkle a bit of salt—I like using crystallized salt that breaks up in your fingers so that each grain is a little different. Then, a sprinkle of pepper.
The liquid will absorb the salt and pepper, so make sure you're ready to capture that hero shot right after you sprinkle your salt and pepper.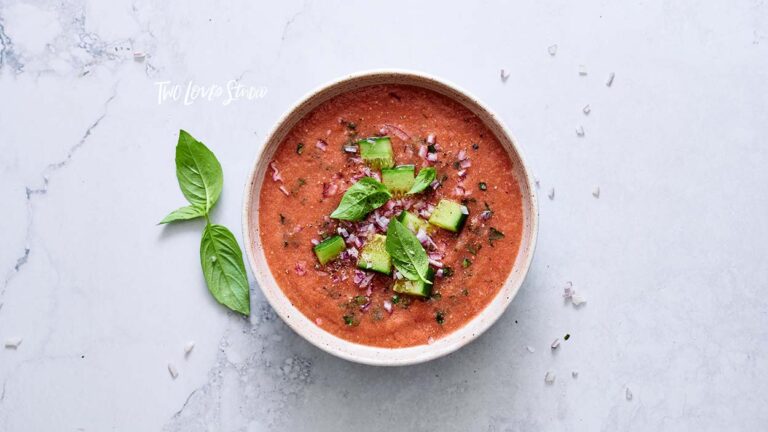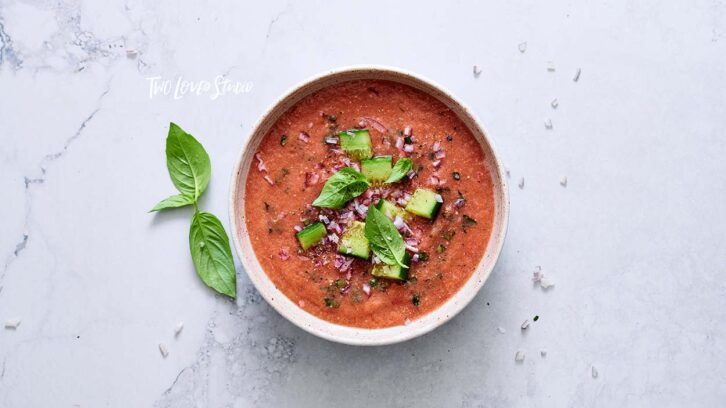 Quick Recap: How to Style Soup
When you're styling soup, you want to think about:
Colours
Textures
Shapes
Sizes
You should always be asking yourself, how can I make this interesting? When you're ready for the client shoot, you can play with different spoons, napkins, and other props to see what works best.
Happy styling!