With so many photographers out there, what sets us apart is our style and personality. As a new photographer, it is often something you think about.
You most likely have taken up food photography as you've been inspired by images you've come across in your day to day life. Now, you're asking yourself, what's my food photography style?
Some people have a clear idea of what they want their style to be from other creative fields they've pursued in life. For others, this feels completely new!
Just remember that we all start from the same place and finding our style is something every photography needs to go through. In this post, I want to share 5 steps to take to discover your food photography style.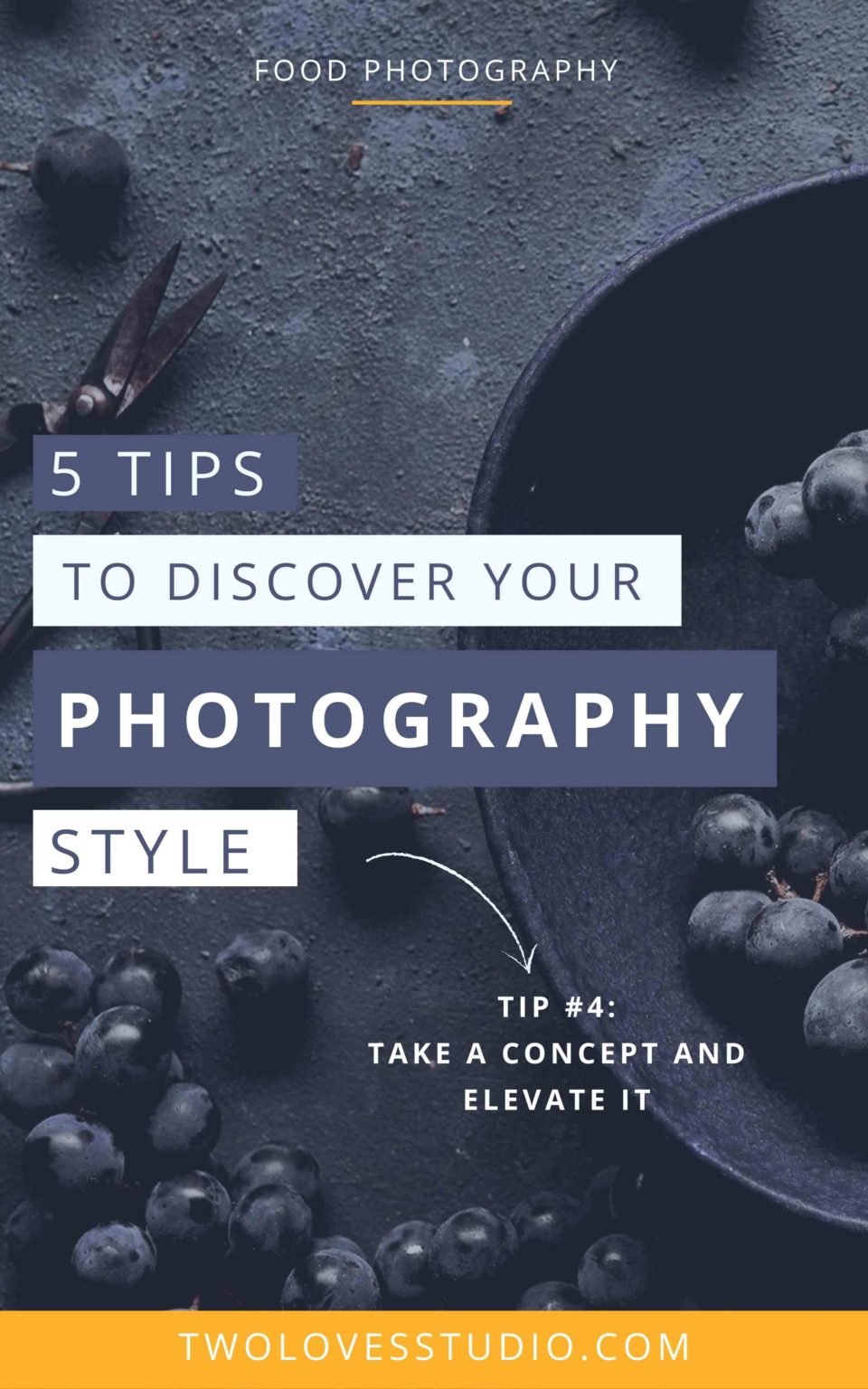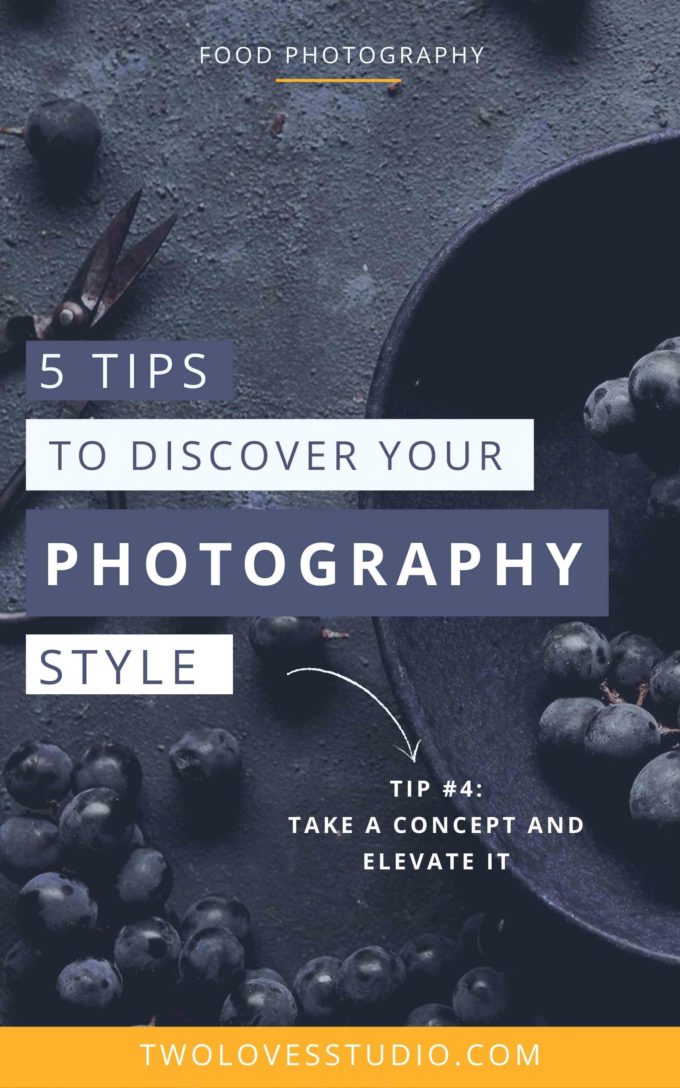 Discover Your Food Photography Style
At the point where you decide that you want to be a photographer, whether professional or as a hobby, something shifts within you and you're eager to start creating imagery, stories, works of art.
Yet at the beginning, something is missing. You stare at the images and they don't quite feel right.
Not to say that you aren't proud of the work you're producing or how you are progressing, but the images don't quite feel like yours yet.
Finding your style in photography is like any worthwhile relationship. It takes time to build.
If I look back on my food photography journey I would say it took me a few years to work out what my style is. Some of that was because social media wasn't huge for food photography when I started and there were nearly zero resources on it, (which is one of the reasons why I started this blog).
After shooting for 10 years, my food photography style has even evolved over that period of time. It's like fashion, it's never finished. I find that exciting because it means there are always new ideas for me to discover. Just like life, it is about the journey and not the destination.
One of the key things to remember is that you want to have fun discovering your style during that time.
Let's take a look at the five steps to discover your food photography style.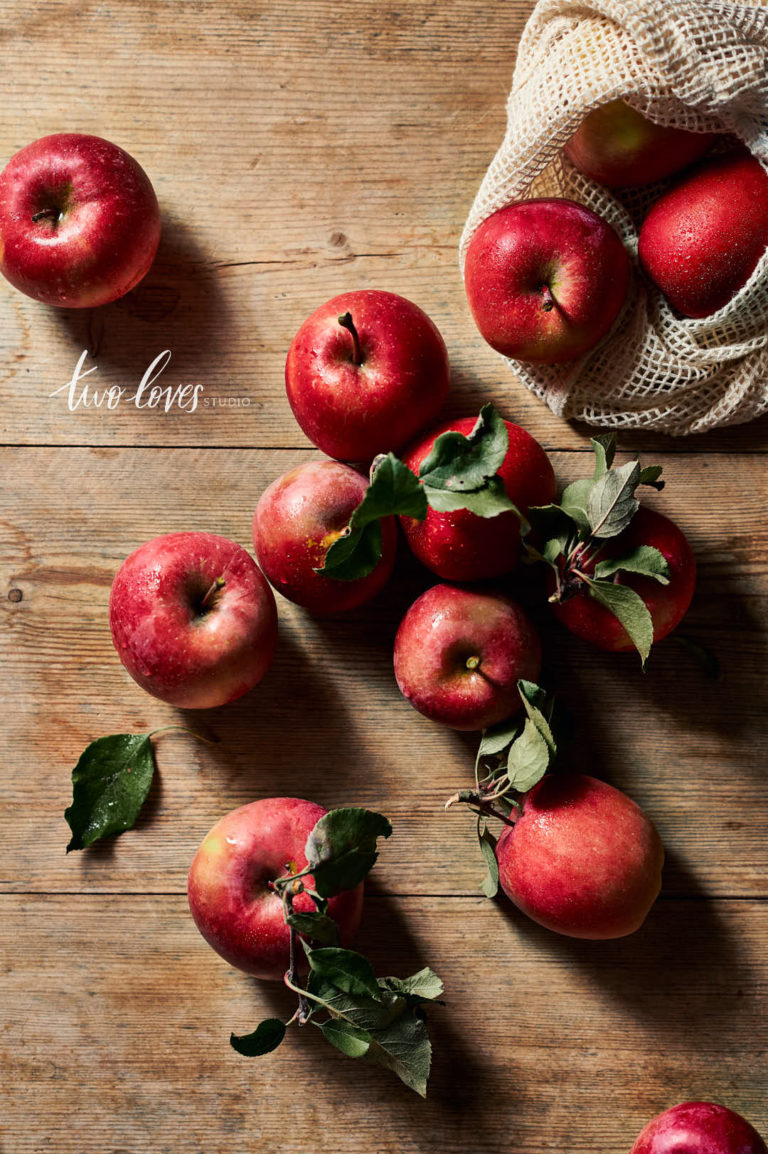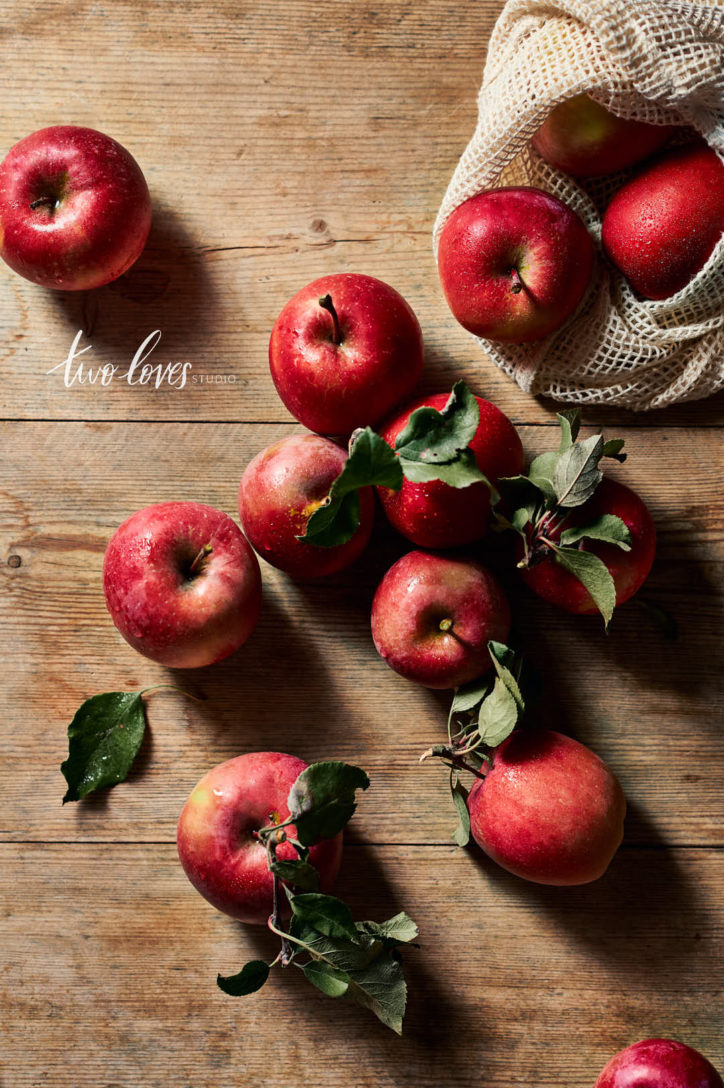 STEP 1: Get Comfortable with Photography Technique
Food photographers have a tough gig. Creating an entire still life scene from nothing is hard! Not only that, but we have to cook and style the food too. Wearing four hats, photographer, stylist, chef and food stylist!
So that you can focus on finding your food photography style, I recommend getting comfortable with photography techniques so it becomes second nature.
Learn how to shoot on manual mode, understand the best aperture to use for food and what camera settings will get you to your creative vision. Until you have figured this out, your style won't be able to fully develop.
Then you can focus your energy on playing with different compositions and styles.
If you need to brush up on your photography technique you can take my Photography Fundamentals Blog Series for free.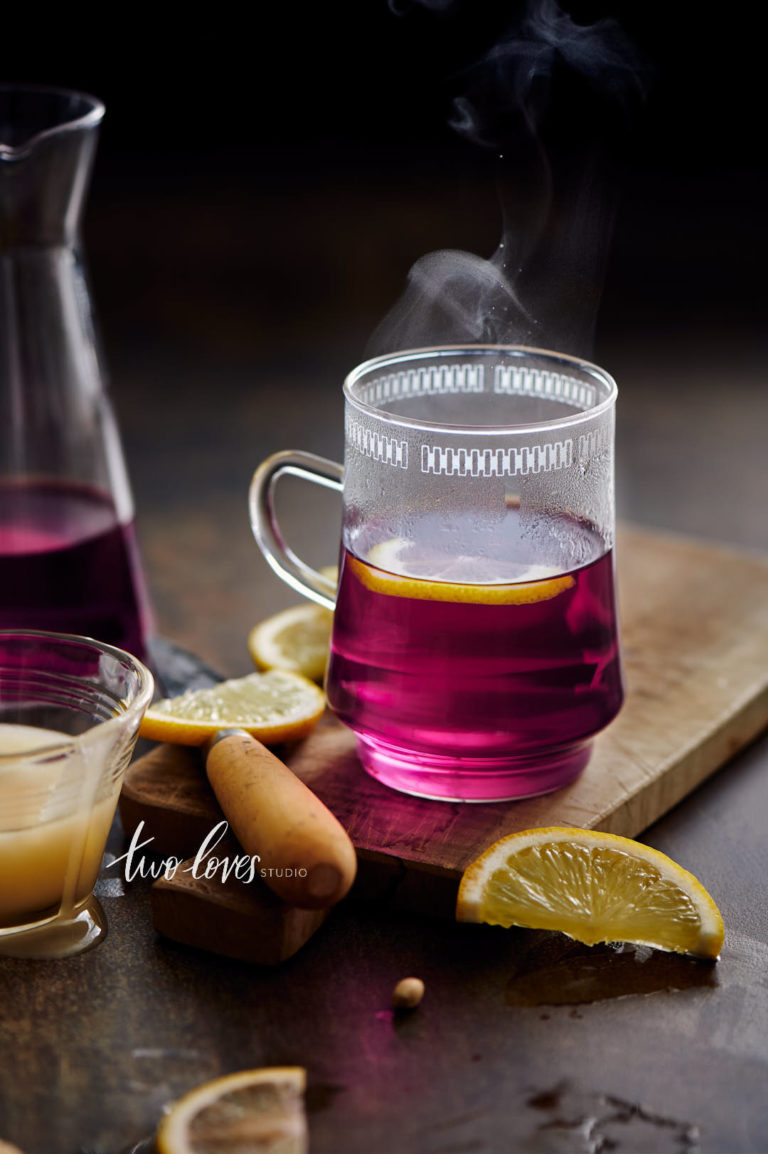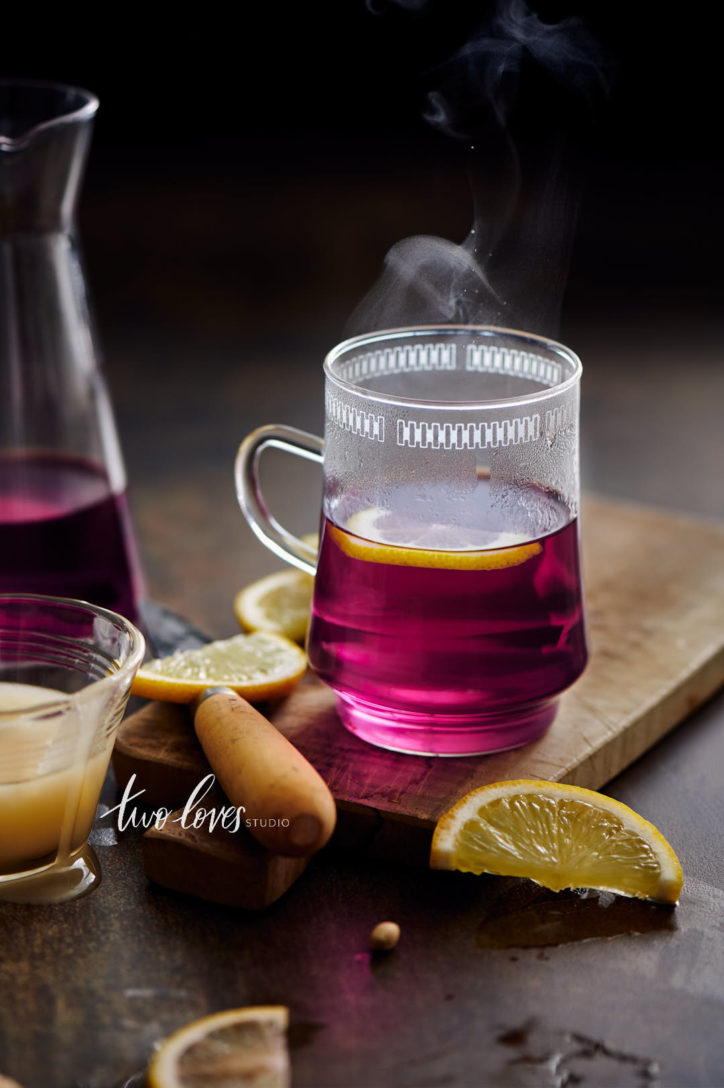 If shots you like, involve capturing movement then you will need to understand your camera settings and technique in order to capture them.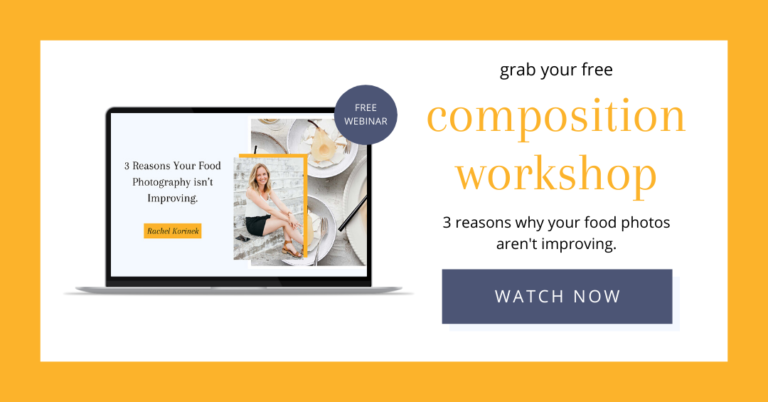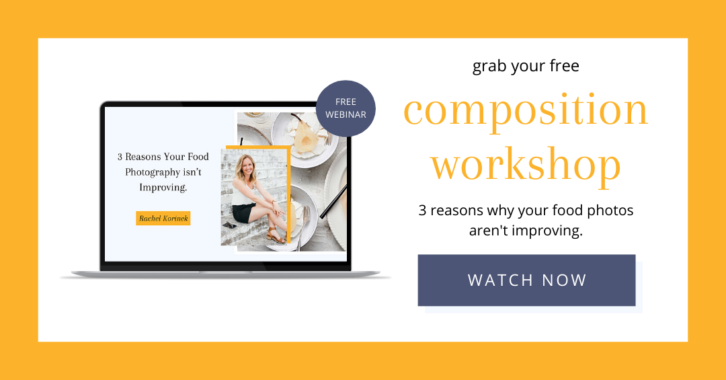 STEP 2: Find What Truly Inspires Your Food Photography Style
Inspiration is all around us, all the time. Yet, it can take a keen and well-trained eye to decipher what you actually find inspiring about an image. When you find that image that really moves you, gets that fire burning inside of you, that's when you know you are on the right path to unleashing your food photography style.
What most new photographers don't yet understand is it's usually not the entire photo that inspires them, but elements within that photo.
If you find an image that you love, that doesn't give you permission to copy that image and pass it off as your own. Your challenge instead is to break down that image and find what about the image is inspiring. This is where Step 3 comes in, but we will get there in a moment.
I suggest that you start a mood or inspiration board. You can use Pinterest or Instagram for this, but I like to use Bublup. One of the reasons that I like Bublup is that I can save anything from around the web or on my computer to a mood board folder.
Check out the blog post I did on How to Create a Professional Moodboard.
If you start to look at images every day, your subconscious will start to absorb all sorts of things that your creative brain will come to use later.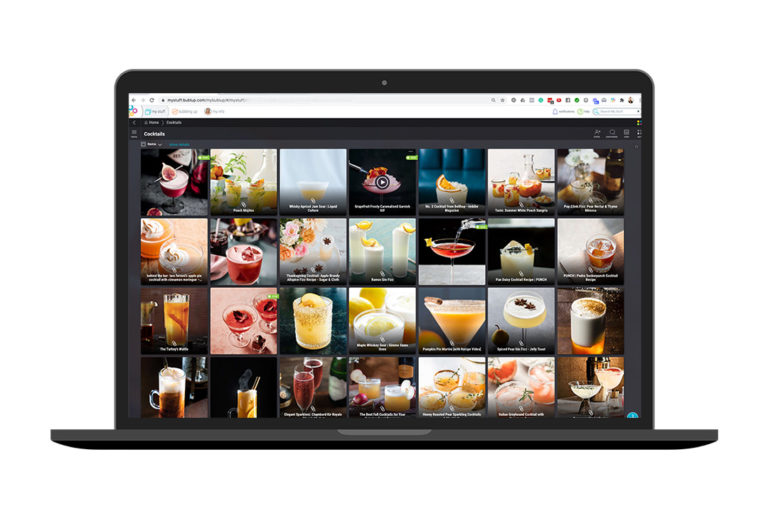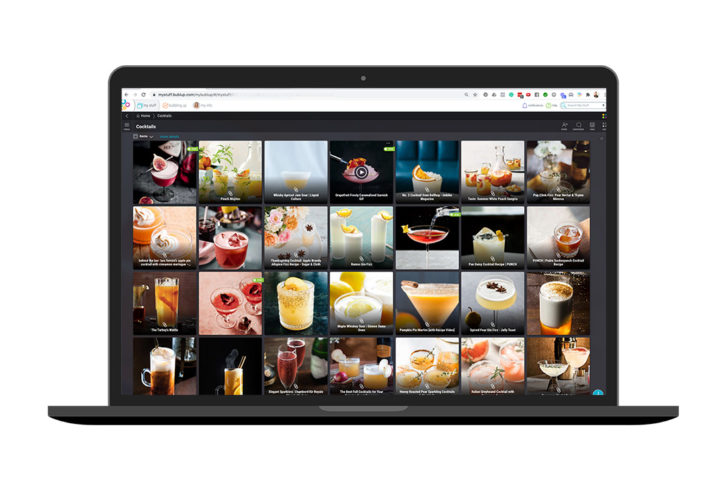 STEP 3: Reading Images That Inspire You
Now that you have a bunch of images saved to a mood board that inspire you, we are ready to pinpoint 'what' it is about the image that intrigues you so much. These will be the elements that you'll want to pursue on your journey to finding your food photography style, now that technique is becoming your second nature.
What exactly do I mean by 'reading images'? Reading the image is a way to determine how the photographer captured and styled the shot. Ask yourself:
What angle is this shot at? (Straight on, 45 degrees, overhead)
What depth of field has been used?
Where is the light coming from? (side light, backlight)
Are there shadows and are they harsh or diffused?
Is the image bright or dark?
What props has the photographer used?
Is the image highly stylised, or minimalist?
What interesting details are present in the food?
What textures are present in the props and background?
Look at all the images that really speak to you and work out if there is a trend in these elements you are seeing.
This image by photography Matt Armendariz still inspires me years after I first saw it.
Reading this image, the reasons I am drawn to it are I love the:
Contrasty lighting
Simplicity and minimalism
Perfect food styling
Details looks at without the use of excessive props.
Chiaroscuro theme
STEP 4: Do it Better – Make it Your Food Photography Style
In The Passionate Photographer by Steve Simon, Steve made an interesting point that there are very limited new ideas out there in photography that haven't already been explored, (maybe that saddens you?), but the greatest thing is that there is only one you and no one can do it as you can.
Once you have read a bunch of images that you connect with, pick some of the elements to play around with – do it better. The point is not to necessarily be groundbreaking, but to create something better by letting the process be true to you. Make it yours, in other words.
Stick with exploring the elements that interest you, not all of the image features, and over time you'll start to see a pattern with how you execute those elements. This will be your food photography style, finally.
Trust is also a huge element. Trust that with time and practice you will find your style. How long it will take is unique and personal to each photographer.
Bea Lubas is a huge inspiration for me. I am always taking elements from her photos and making them my own. Here are some examples.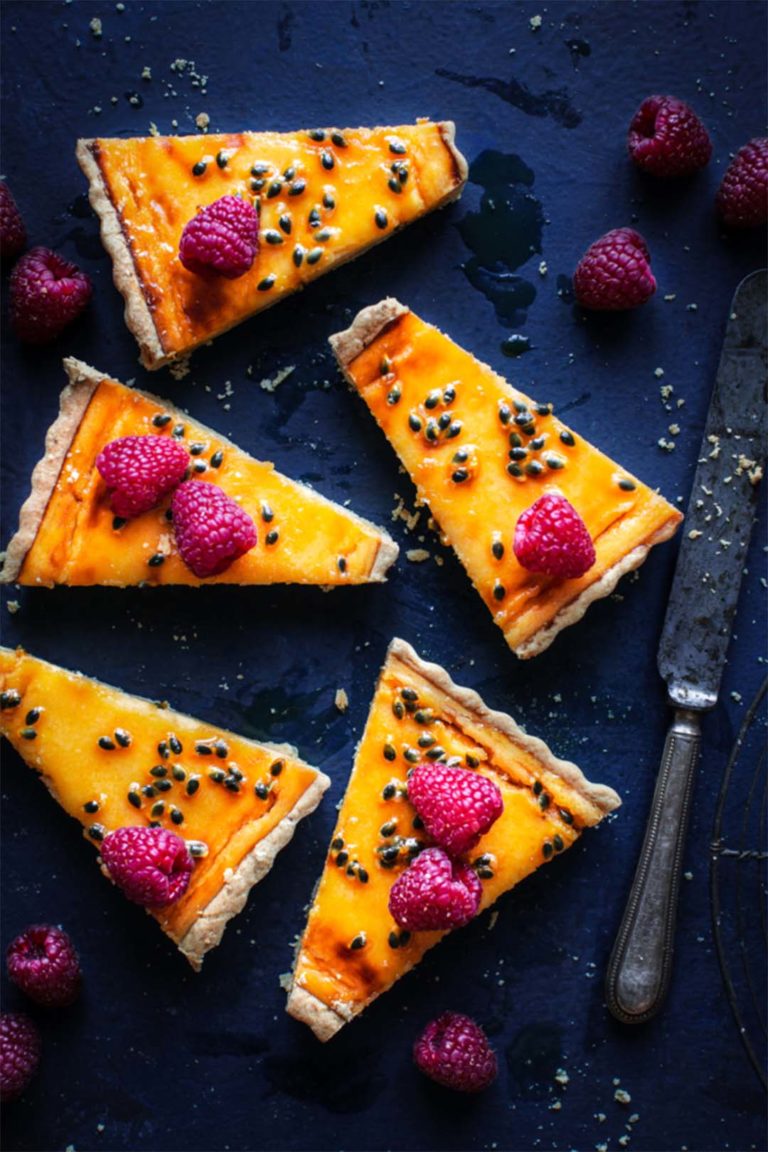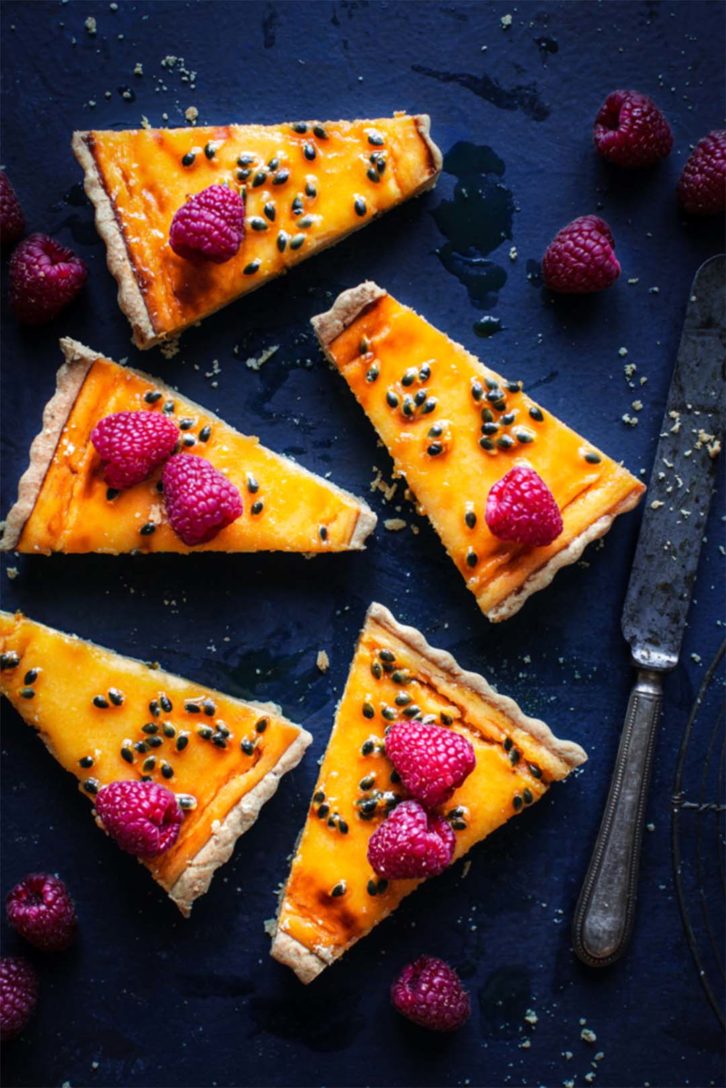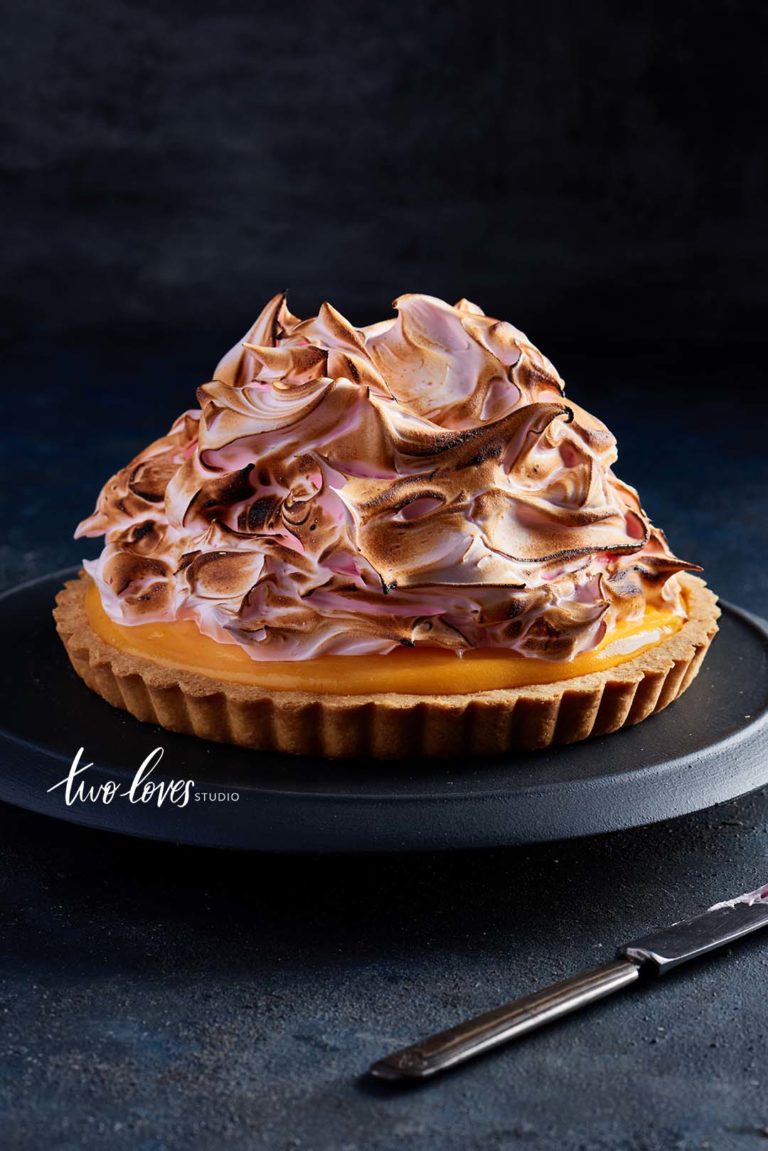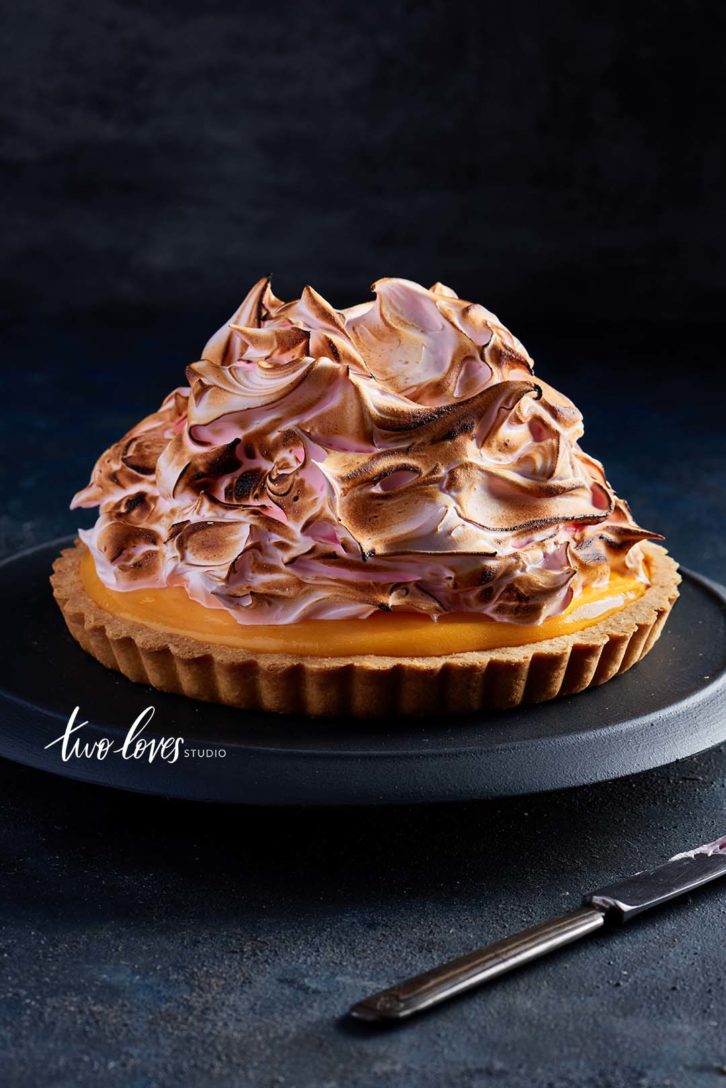 I was so inspired by the colours in this image, that I embarked on creating a photo that included pink, yellow and blue for a completely different subject. Also, I like the moody lighting, so kept that idea with the image I created. Being inspired doesn't mean that you should re-create the entire image as is.
Please note: There is a fine line between copying another photographers work and using the elements of an image as a base to explore. I think all honest and passionate photographers know the difference. If you copy an image for educational purposes, don't pass it off as your own. Maybe you won't be publicly sharing this image. Use it as an educational exercise only.
STEP 5: Act, Practice and Enjoy
It does take time to find your style, but it doesn't mean that you can't enjoy this time!
If you're like me and a lot of other humans, we just want to read something, take something or have a magic wand and boom. We are better or proficient at something.
Finding your style doesn't happen that way. The good news is that photography is a journey and there will be many hours with your camera and editing that you will simply just enjoy. The bad news is that your first 10,000-15,000 images will be your worst. So you'll want to get cracking on chipping away at that number.
Practising photography should be enjoyable and the best way to do this is to find or create a project you are not only passionate about but one that is going to challenge you.
I think the turning point for me in terms of finding what style I really wanted to shoot was when I shot an entire cookbook with 55+ recipes every weekend for a month.
With almost no budget and little time, I created some great images, but deep down I knew they weren't exactly what made my heart sing. It was through this challenging project I worked out what it was I really wanted to create.
Since then I've sought creative projects to explore ideas, learn and evolve my food photography style.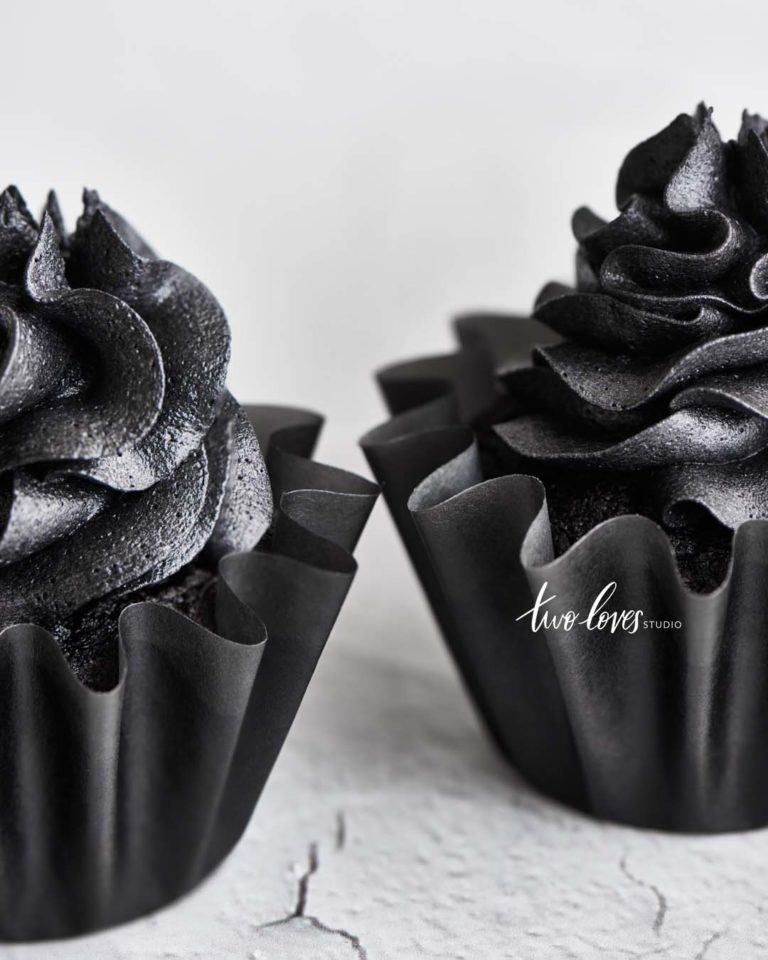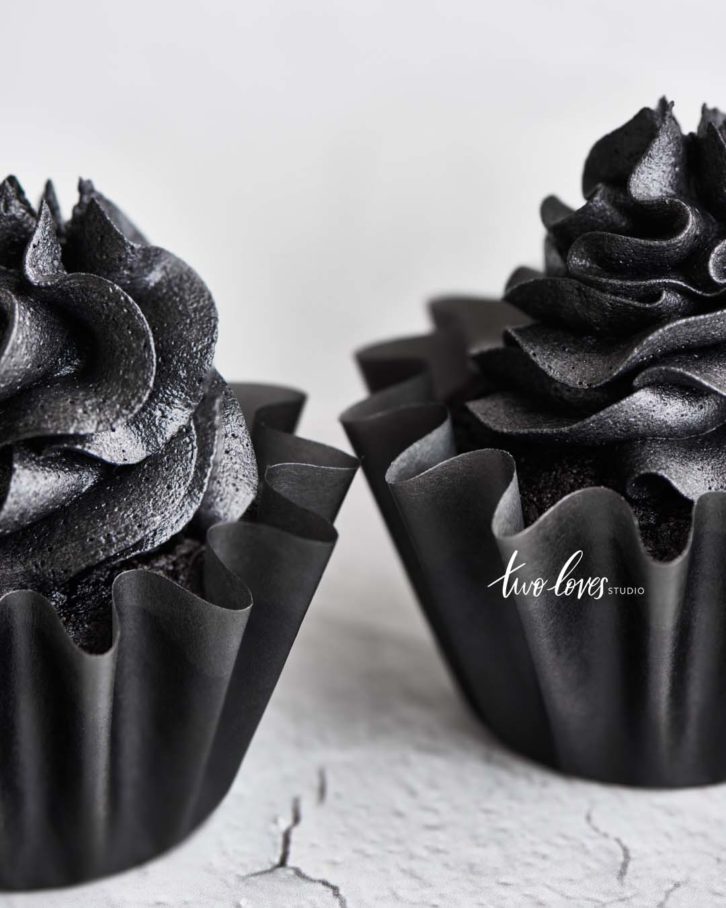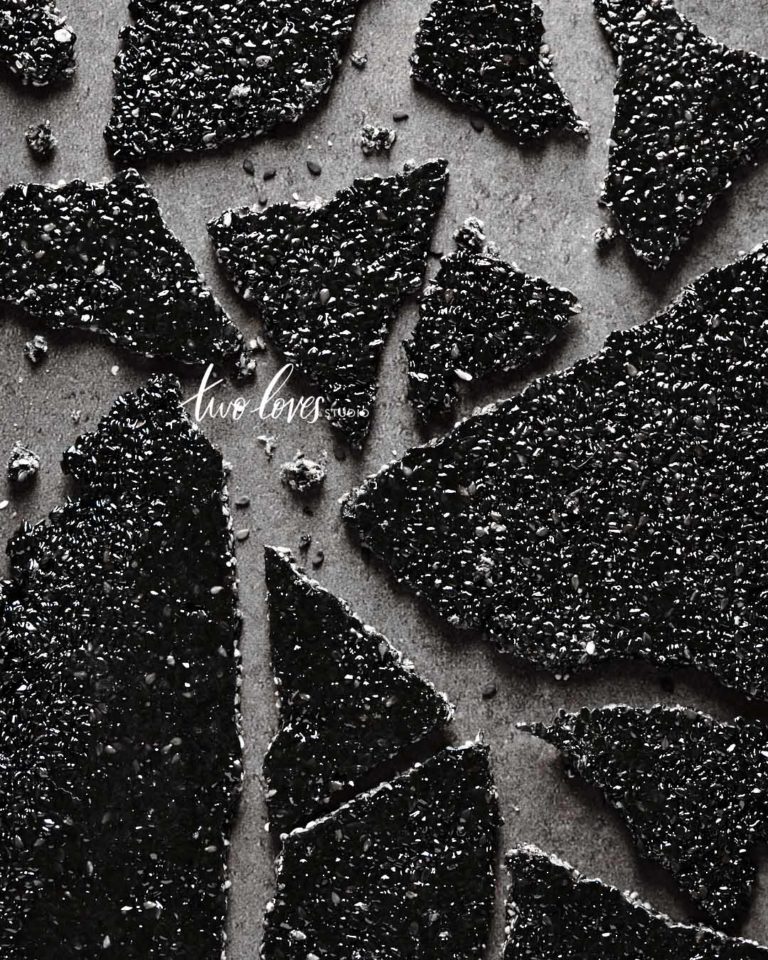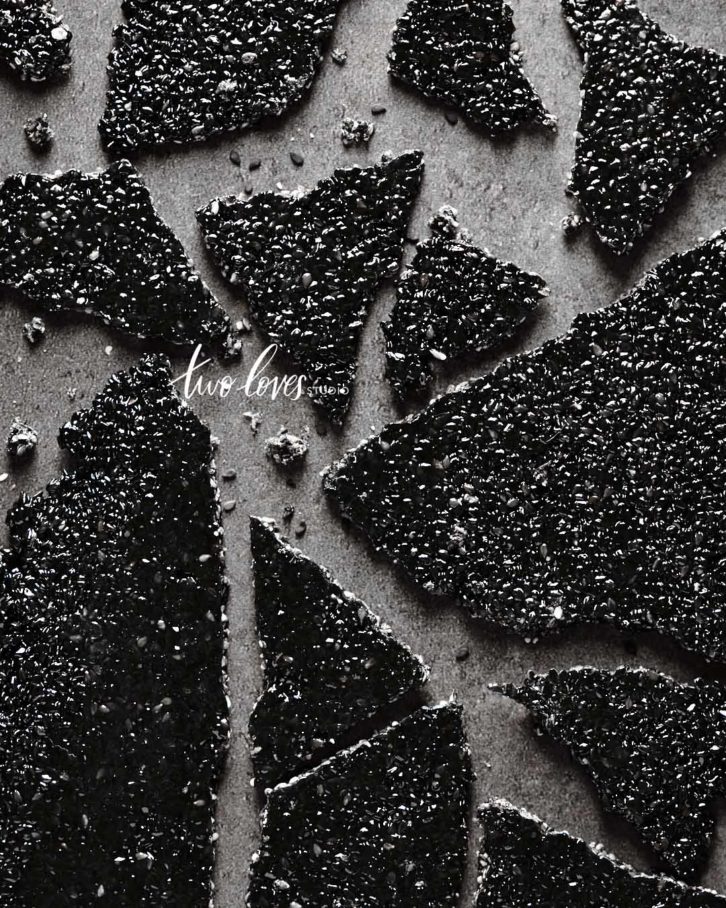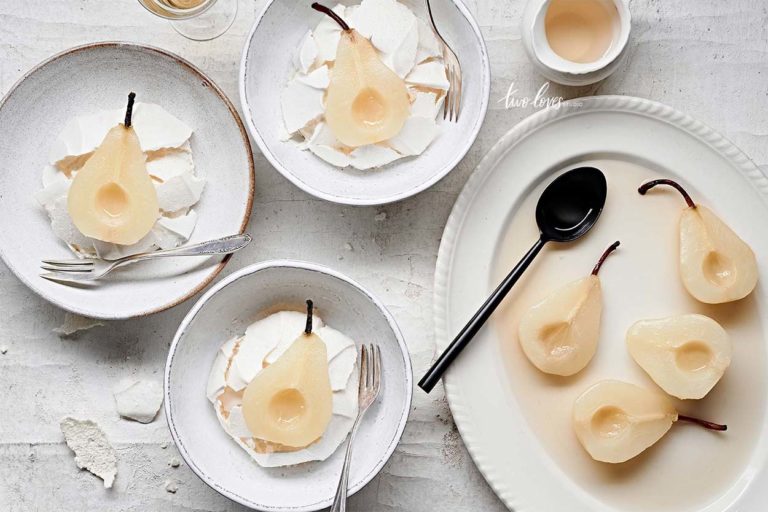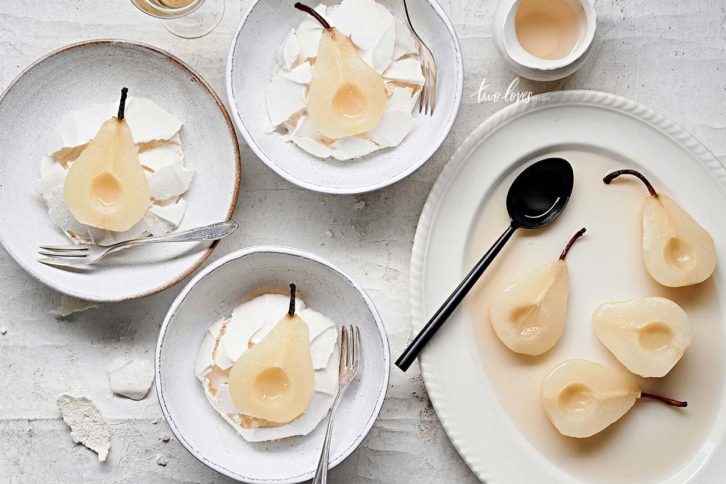 I set out to discover texture by undertaking a black and white food photography project.
5 Actions to Discover Your Food Photography Style
There are a number of great books you can read on food photography (in addition to this blog!). My top three recommendations are:
How to Photograph Food by Bea Lubas
Picture Perfect Food by Joanie Simon
2 – Create a Free Mood Board on Bublup
Save anything from around the web into one place so you can find images that you love. Make sure to add images you aspire to create. Click this post to learn more about Mood Boards.
3 – Find elements in images that interest you
Once you have your Mood Board set up, pick a couple of similar images and find out what those elements are. Write them down in order of difficulty (if you can) and interest.
4 – Put those elements into practice
Put regular time aside to practice those elements that you wrote down. This might include doing a bit of research online and practising. Get your hands on some delicious baked goods, cakes, cupcakes, sourdough loaves, they make for simple and beautiful subjects so you can focus on exploring the elements.
5 – Create a project to practice those elements
Once you have put some time aside to explore those elements, create yourself a project for you to practice and build upon. This might look like working on an image for your Instagram daily, a 365 day project on your blog or an A-Z project undertaken each week.
Remember to have fun and frustration is a sign that you are challenging yourself. So make sure not to be too hard on yourself.