Food photography is all about the little things, those finer details that make an image truly memorable.
That moves us into action either to make the dish or for us creatives be inspired to create a personal project. Food photography editing in Lightroom is no different.
A powerful editing workflow that creates stunning images, from RAW files to WOW files happens in the little, finer edits.
The small attention to detail.
Eye for detail is everything. (Ever put on your resume that you have a 'great eye for detail'? Ahh, haven't we all?)
There are five food photography editing mistakes I was making that was holding my work back for years.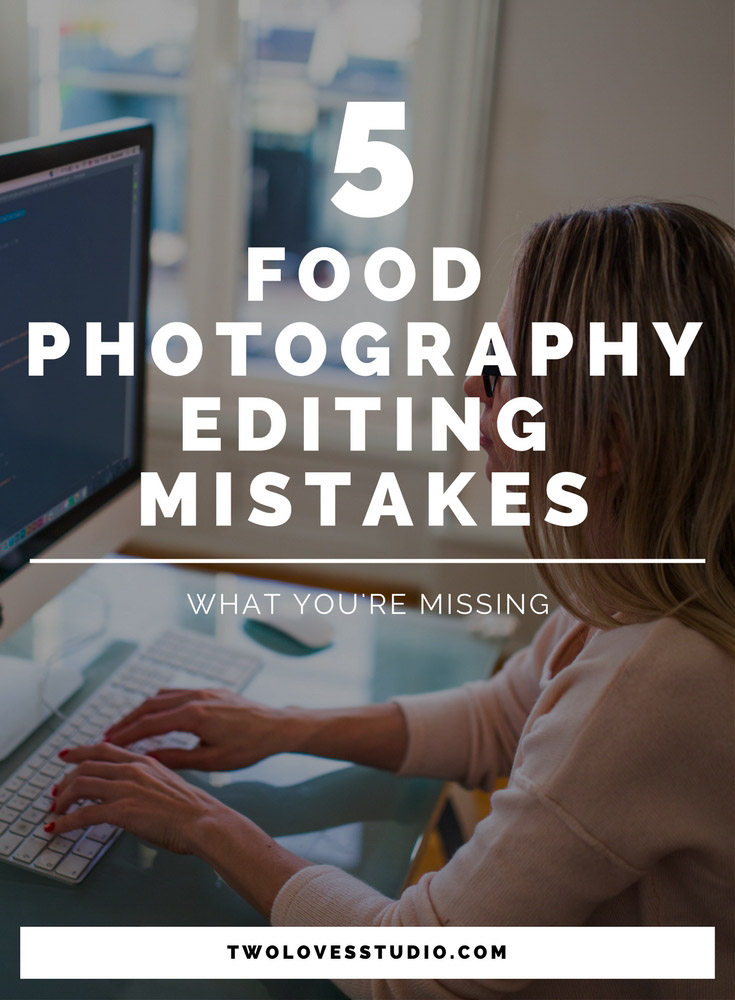 Mistake 1 – I'm Creative. I Don't 'Need' to Read Histograms.
I've been there. Self-diagnosed 'the creative type', I couldn't have given two hoots about the ideas of a Histogram or Tonal Values.
Yet, they are so CRUCIAL to creating truly noteworthy imagery.
Once I understood what they were and how to think about them, address them in my work – I saw a massive shift.
Your histogram is a graph of all the different tones in your image that are of a particular brightness.
So why is that important?
The fundamental reason you'd want to be able to read your histogram is to:
Be able to identify where your tonal values sit and if you have enough dynamic range to make a GREAT image.
When you understand where your tonal values sit in relation to the vision and story you are trying to create, you can truly make capture choices that will enhance your food photography editing process.
You can stop clipping your black and whites
Understand how to set the brightest point in your image (and your darkest point for that matter)
Get away from shooting a 'technically (boring) perfect' histogram at the detriment of creative output.
You can make capture and editing choices without fear.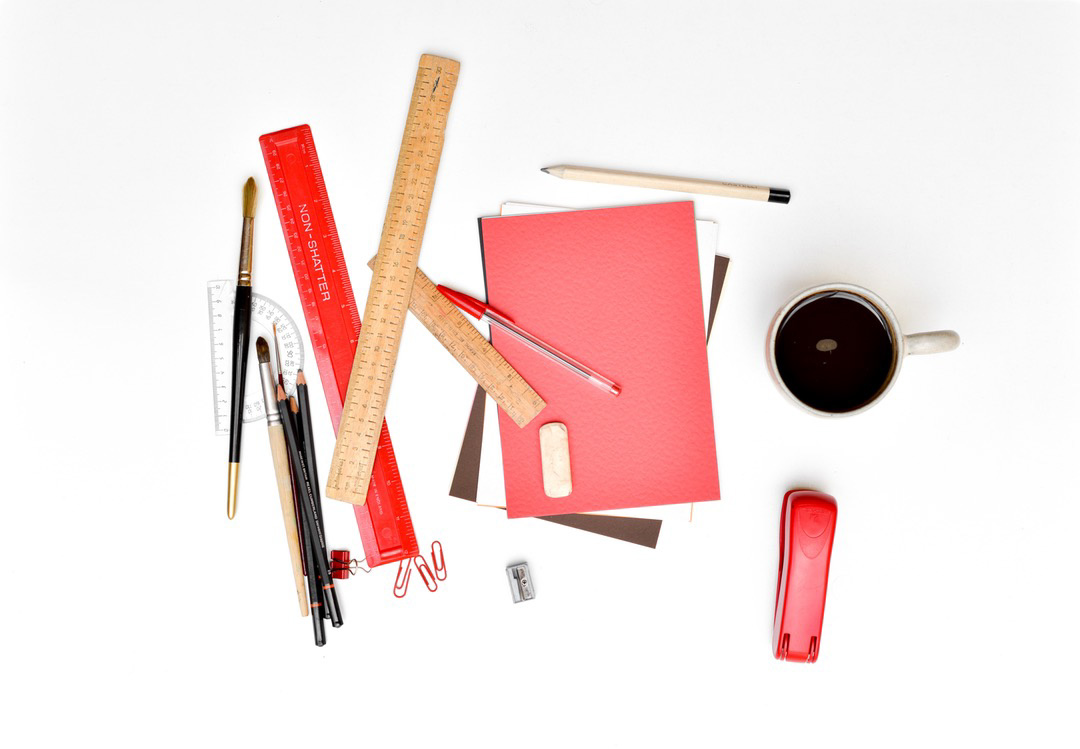 Mistake 2 – Missing Out on the Full Power of Tonal Adjustment.
Tones allow us to create dimension. They allow us to capture form and shape. They intrigue us to directing us to the focal part of the image.
But how do we capture this?
Our brains are drawn to the brightest tones in an image first. So how can you achieve this in moody or low key photography?
We the answer to all of the above is knowing your tonal values, capturing a full range of them in your image and knowing how to manipulate them in Lightroom.
When we don't understand what a tone is, where to find it and how it will react to changes we make in the food photography editing process we are missing out on super wizardry powers.
There is a missed opportunity to create true and beautiful contrast BEYOND the contrast slider.
There is a missed opportunity to have tones play a vital role in translating emotion.
What I saw time and time again in my work was an overpopulation of midtones which translated into a boring ass image. Flat as a tack.
Missed connection. Missed opportunity.
Mistake 3 – Focusing on Global Adjustments.
Remember when I said it is all about the little things? Well solely focusing on global adjustments in your editing process skips over the little things.
A global adjustment, by the way, is applied to the whole image and therefore enhances the entire image.
Take for example the idea of scattering cake crumbs around your frame when styling.
Do you scatter them around the entire frame like a crazy person? Crumbs every. Now I mean everywhere.
It's like a sack of crumbled up cookies exploded over your scene.
Now let me ask you this. Is that powerful? (I know your shaking your head because it's just common sense). The answer is no!
You'd scattering them strategically to small sections of your frame where they make sense. Food photography editing is no different!
When you understand that applying editing to the entire frame is like a cookie explosion, you can shift gears and go for powerful strategic scattering instead.
You can focus on making hero ingredients shine.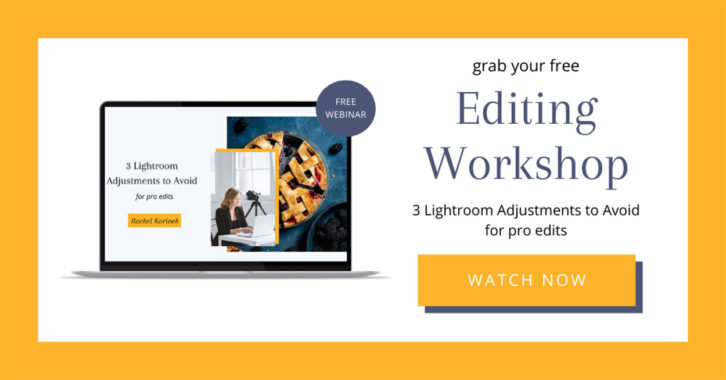 Mistake 4 – What the Heck Really Is Contrast?
Did you know that there are eight ways you can create contrast in Lightroom and NOT even one of them is using the contrast slider?
If you are anything like me and you know that contrast is needed because, well it's like the rule of thirds. Every photographer knows it and is told they must use it. So we blindly head off and tweak our contrast slider like there is no tomorrow.
Yet again another missed opportunity.
I rarely, and I mean rarely use the contrast slider these days.
Why? Because I truly understand the concept and definition of contrast.
I can use other adjustment tools and a combination of them to create the EXACT look and feel I am after.
Now if you are wondering what contrast really is – I am super happy you're having this brainwave.
Contrast is the separation between the darkest (blacks) and the brightest (whites) area of the image.
(Ohh – there is our tonal values again. Told ya they are important).
I can just see the light bulb flicking on in your head right now.
That's right. Now that you know this, you'll be rid of the contrast slider in pursuit of those finer adjustments we talked about in mistake three.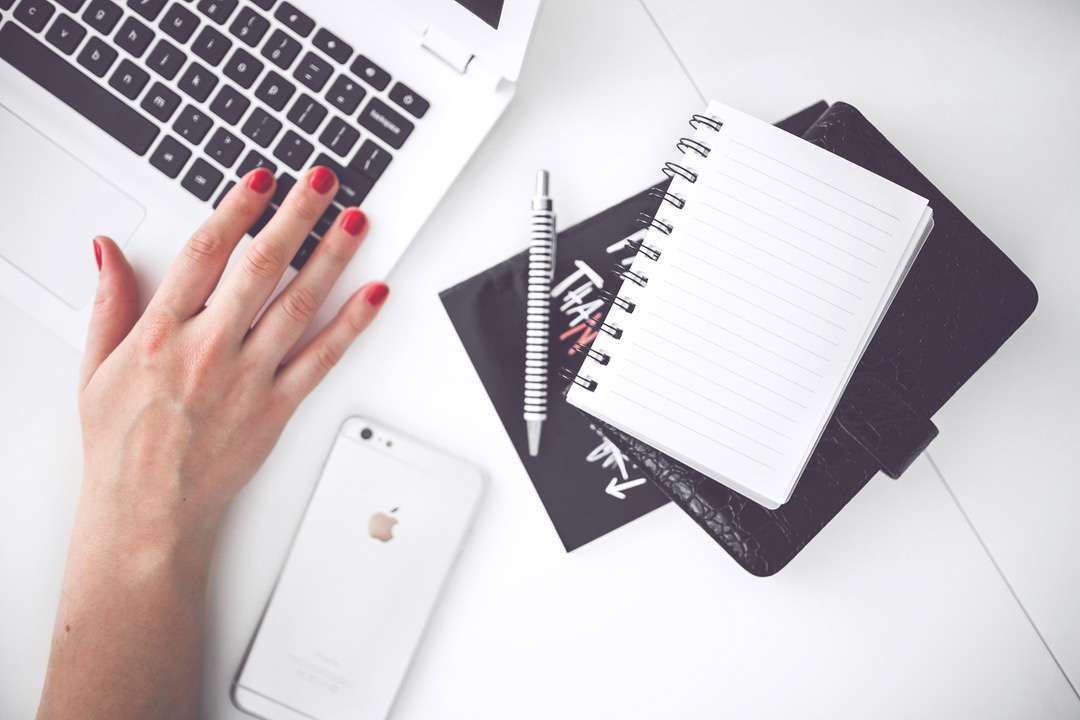 Mistake 5 – Colour, Colour and More Colour.
More is more. The bigger the better right?
Colour, colour, colour.
What do we tend to do with colour? We add, more and more. Bump it up, saturate that bad boy. Did I mention that more is more?
Colour is so captivating. We love it. But we've got to pull back and remember that it's not all about saturation.
There are so many other colour concepts to explore, like:
Colour contrast > Vibrance > Hue > Luminance
Whilst these concepts are intertwined, they have stand alone importance.
Understanding the difference between saturation and vibrance, hue and luminance, will allow you to make powerful choices about how you make adjustments to colour in your image.
You'll be able to assess each hero dish (and hero ingredient for that matter) and make controlled targeted adjustments and unleash the true power of colour.
When was the last time you used desaturation as an adjustment?
READ – Avoid the Mistakes: Turn your RAW file into a POW file.