Like countless other photographers, I just adore black and white photography.
This simple medium has such powerful story telling and really allows you to focus on the emotion of the overall image.
As food photography is all about storytelling and the emotional connection we have with food, it's incredibly strange (to me) that black and white food photography just looks so wrong.
As part of the ever lingering quote that resonates in my head from Penny De Los Santos about presenting yourself with your dream assignment, I've been working on a project for nearly 17 weeks that showcases black and white food photography that is actually beautiful.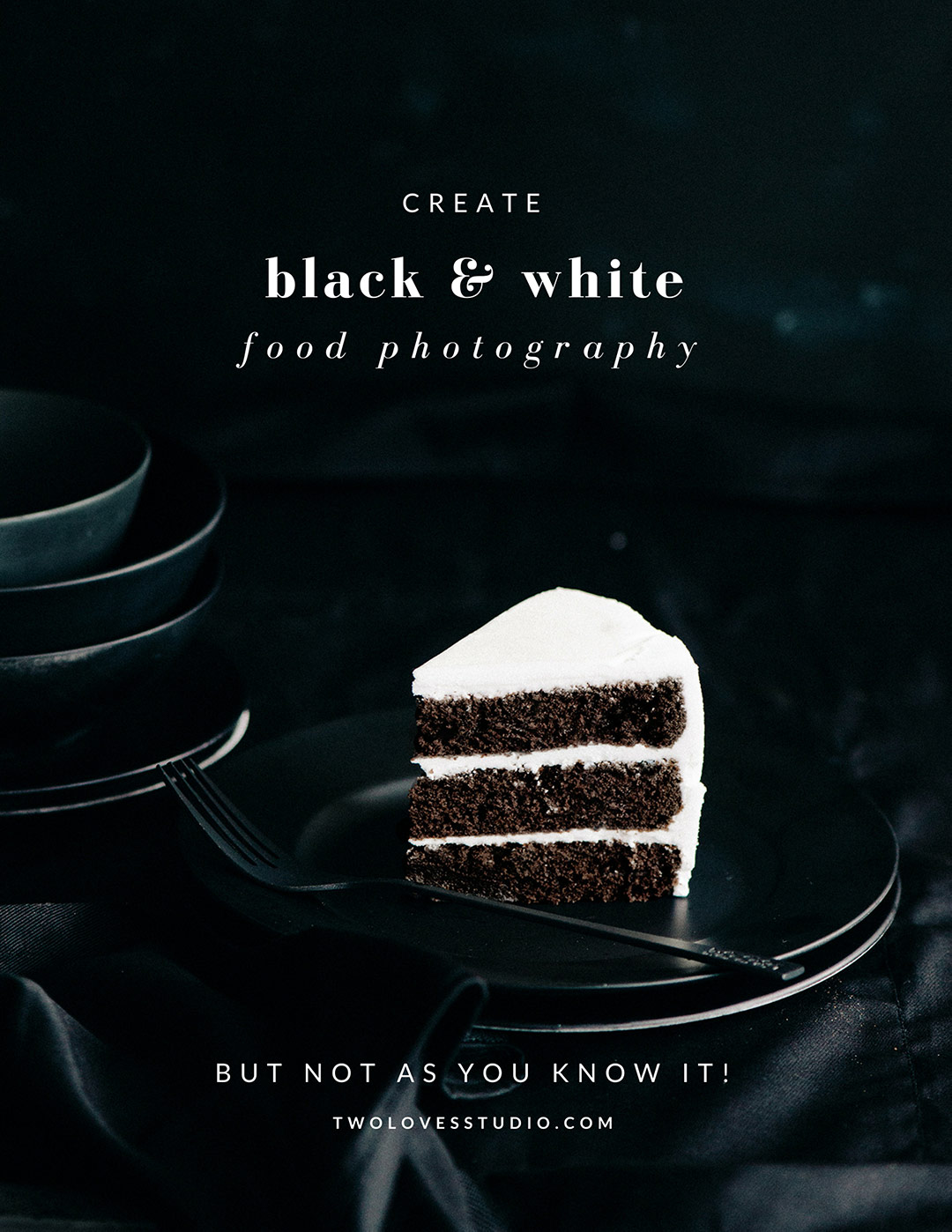 Black and White Food Photography
Black and white are two words that don't seemingly go together in food photography.
It's most likely because food is part of what keeps us alive and our brains are so hardwired when it comes to how food should look, feel and taste that colour and texture plays such an important role.
I'm sure we've all experienced just how 'wrong' images of food can look in a black and white medium.
If you've ever accidentally applied a black and white filter whilst editing, you'll know what I mean.
You can't press the undo button fast enough.
Yet despite that, I am still so fascinated by the idea of Black and White Food Photography.
I wanted to take the concept and shoot something beautiful, something that didn't instantly repulse the brain.
So I decided to flip the term to create Photography of Black and White Food.
Same same but different. Actually beautiful.
Now I will be the first to admit that this idea isn't unique to me, as Elizabeth Gilbert would say this idea has visited other food photographers on its journey to realisation, this is my take on it.