In this post, I am super excited to share a recap of my summer 2017 Brooklyn food photography composition workshop.
The images in this post are both created by myself and attendees from the day.
This was my third time to the big apple (first time back in 7 years!), but my first as a 'real photographer'…Meaning that I actually had a camera I knew how to use and a passion to capture stories.
So I find it fitting that I was able to teach my first food photography masterclass in this incredible city.
Food Photography Composition Workshop, Brooklyn.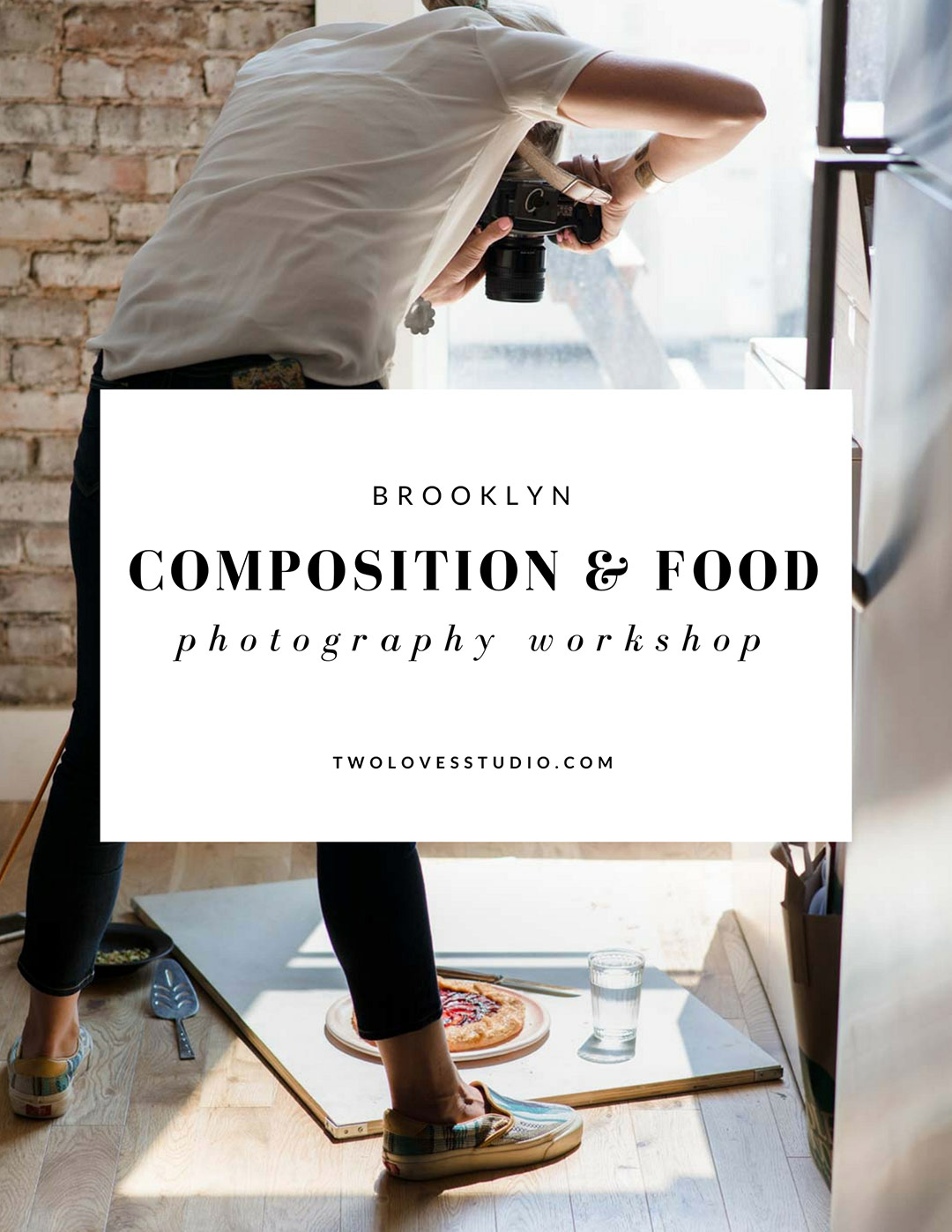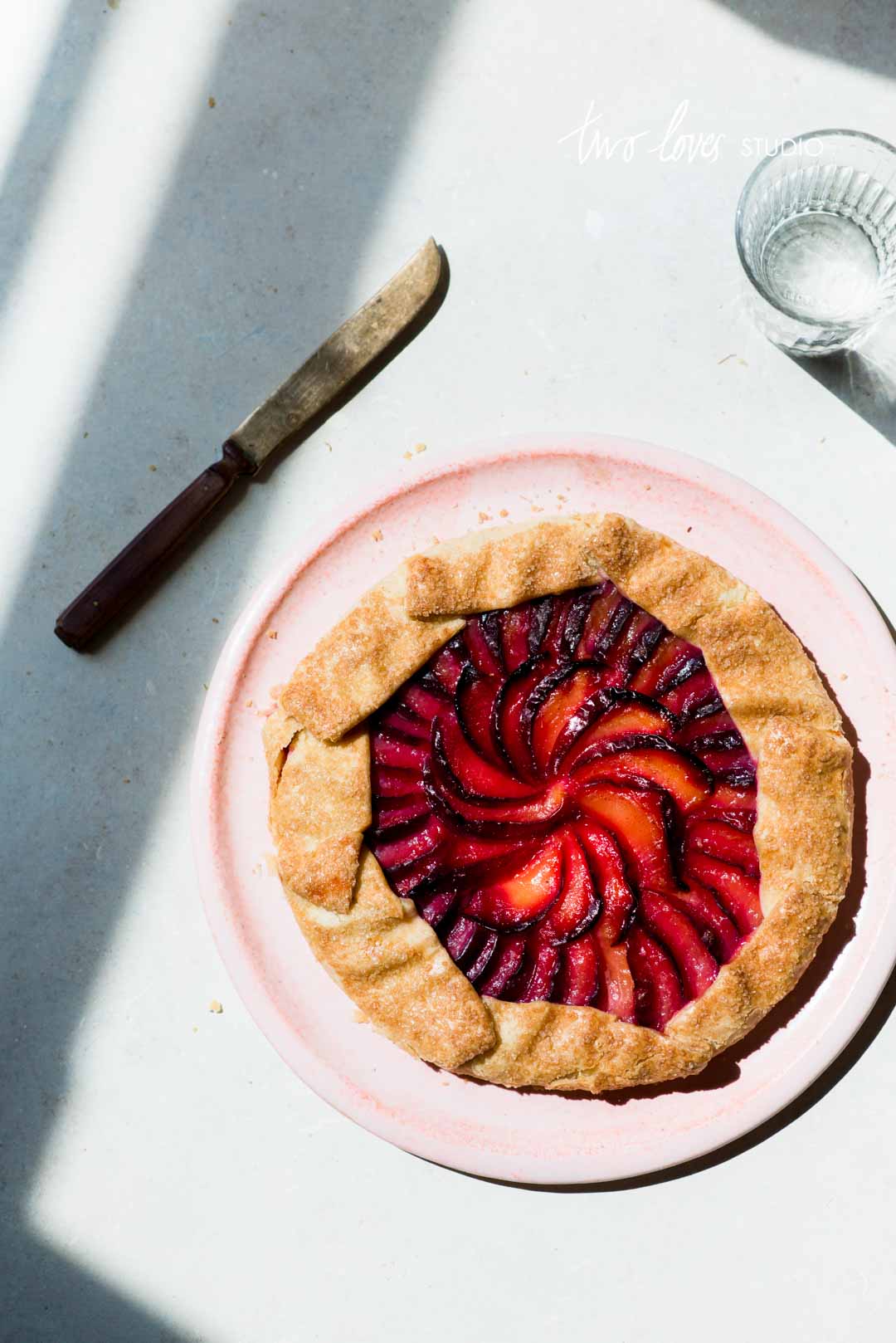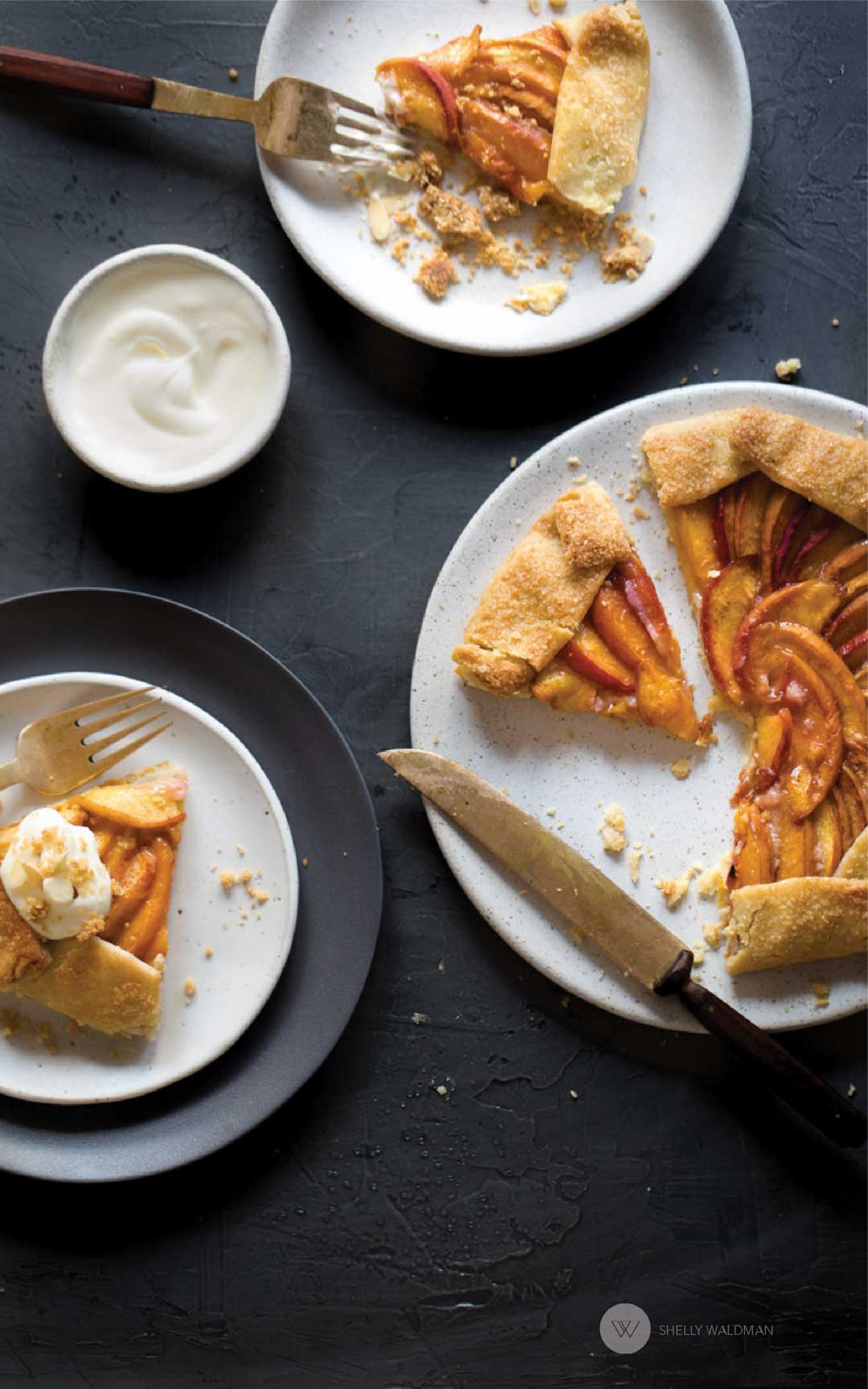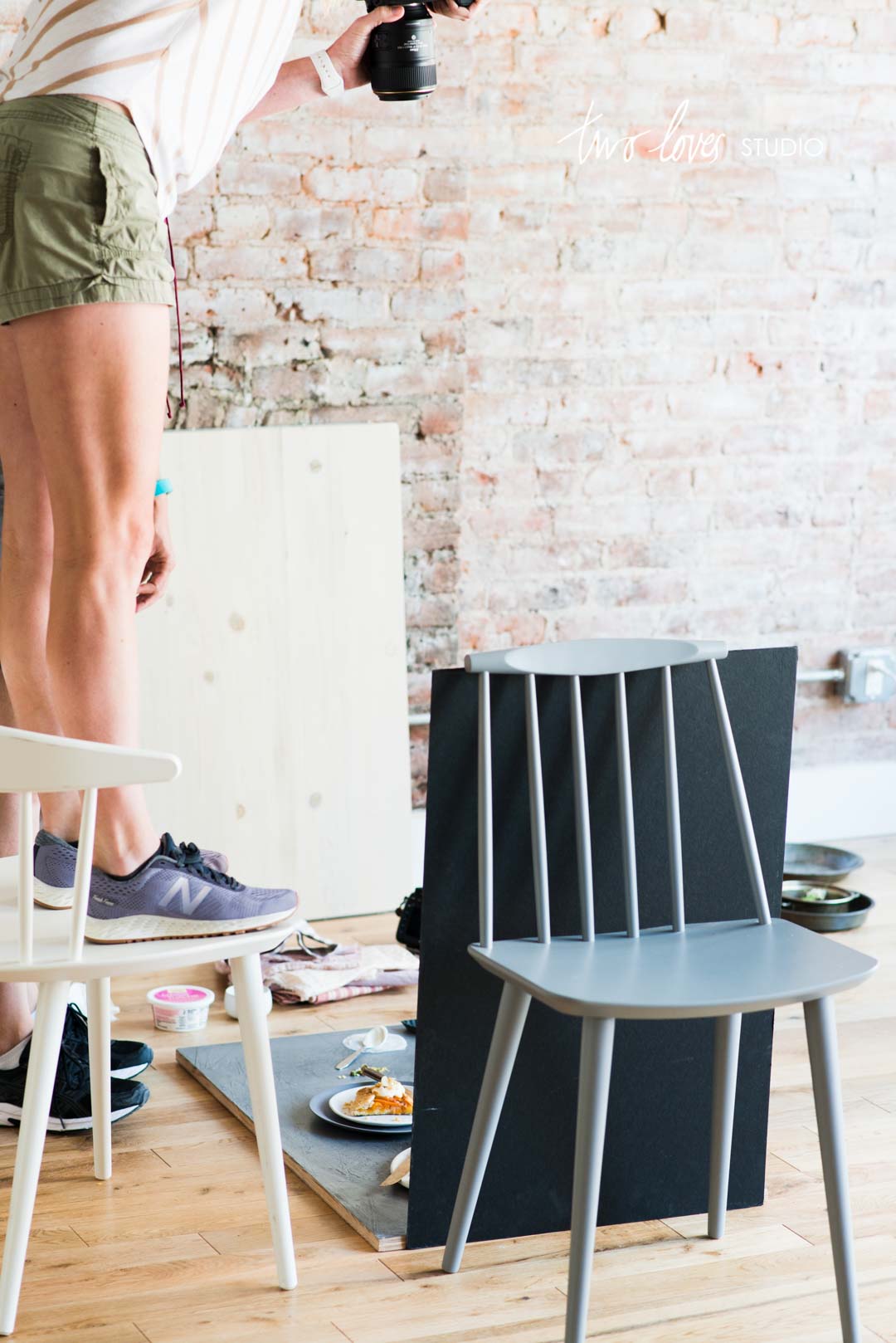 The Food Photography Composition Workshop Team
Myself, Aysegul Sanford from Foolproof Living, and Beata Lubas crafted and taught the workshop to 10 passionate creatives over two days.
Although Bea was not able to join us due to, unfortunately (and out of our control) reasons, her passion and spirit for food photography transcended the Atlantic.
The workshop was hosted by Neighborhood Studio in Brooklyn, with the amazing ladies Hetty and Jodi from Arthur Street Kitchen and What's Cooking Good Looking.
In their brand new space, we were the first to host a food photography composition workshop and it was christened by a bunch of passionate and hungry photographers.
The Food Photography Composition Workshop was incredibly inspiring for me.
Aysegul and I taught a couple of sessions on composition theory and how to find your style.
Then we took a break to feast on the wonderful creations from Hetty's book Neighborhood before spending the afternoon with multiple hands-on styling sessions, Q+A and an analysis of inspiration images as favoured by the attendees.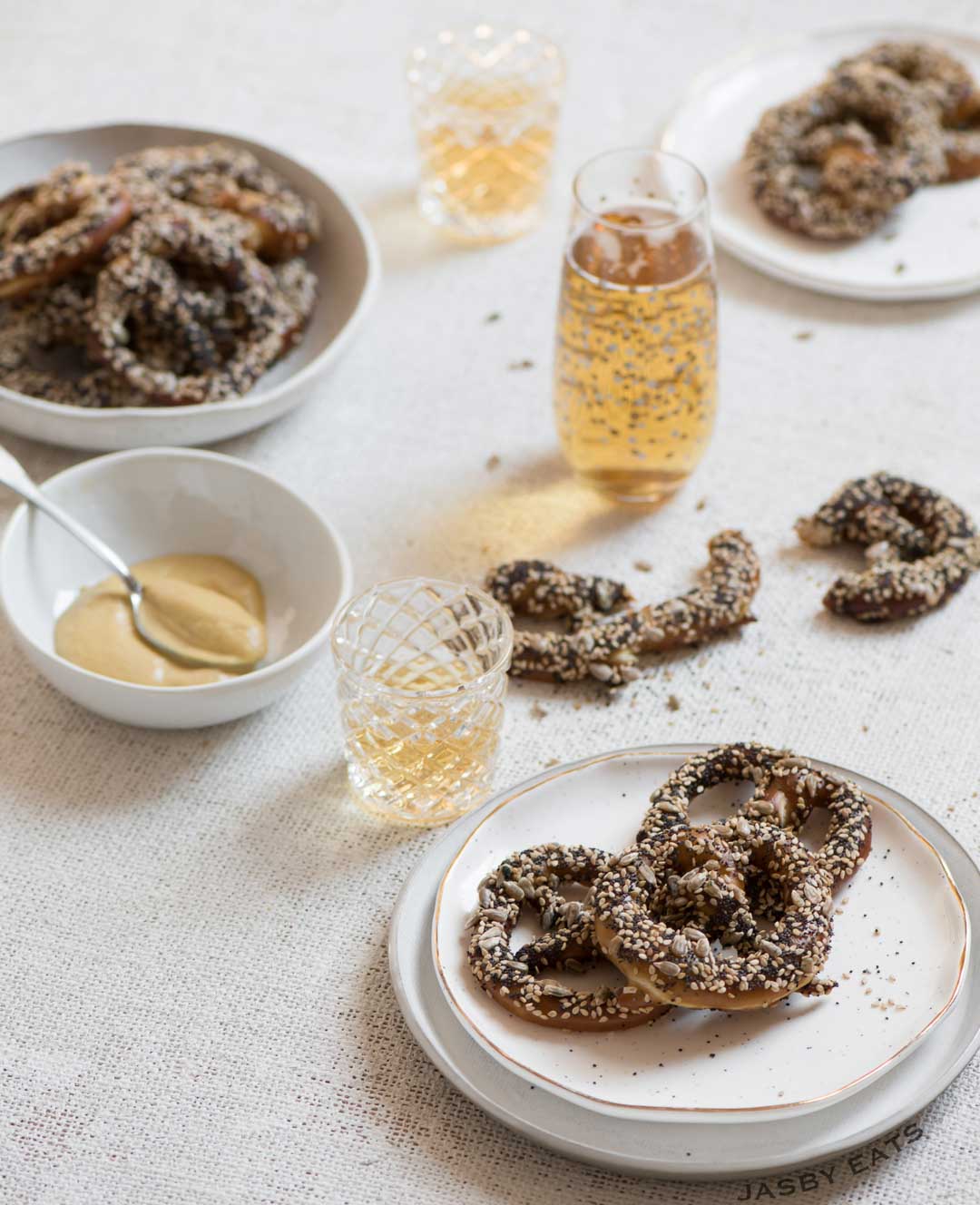 What I Taught
I taught a 90 minute session on my favourite composition, styling and visual design element techniques.
I am very analytical and a bit of nerd when it comes to how composition really comes back to how we subconsciously see the world.
I love the theory of composition and get really excited to share my knowledge with my attendees and get them just as excited and inspired as I am about this topic.
Attendees were walked through my composition process with a visual infographic of my approach.
Whilst this comes naturally to me, and most of the time I don't have to think about it, it's helpful when trying new things and upping your composition game to see a visual flow.
What Aysegul Taught
We then explored how to find your style and jumped into a session on the emotional side of composition, taught by Aysegul Sanford from Foolproof Living.
This session was much more feeling based, and how to Aysegul creates movement, emotion and energy in her work.
The perfect balance of different outlooks on photography provides a very solid foundation for attendees to pick, choose and craft how they will integrate these techniques into their own work to ensure their own style shines through.
Once we'd filled our student's heads with composition inspiration, we feasted on the most delightfully tasty meals prepared by Hetty.
Many of us were so moved by her recipes we snapped up a copy of her book at the workshop.
I know I'm excited to make her meals at home and integrate them into our weekly rotations.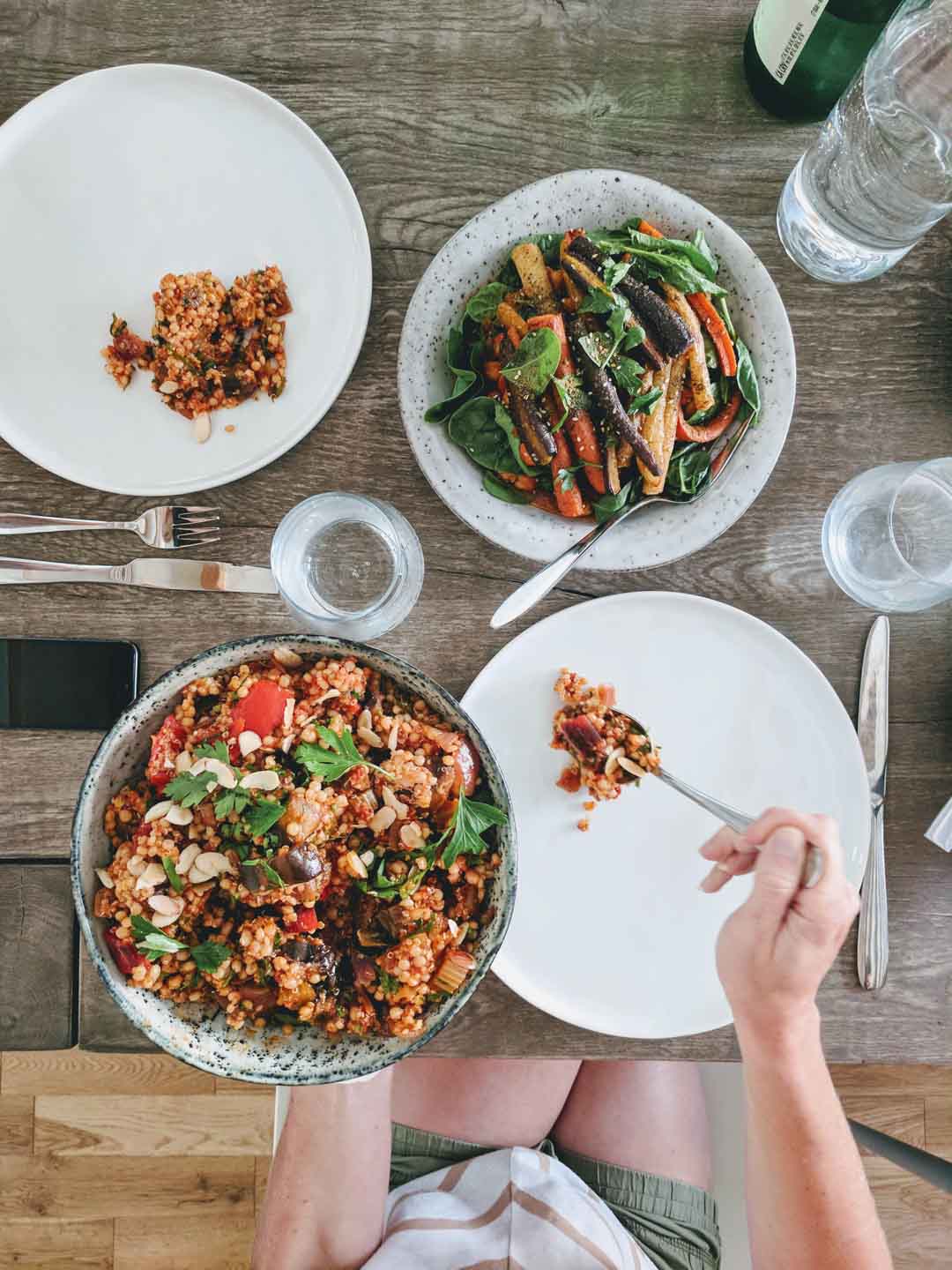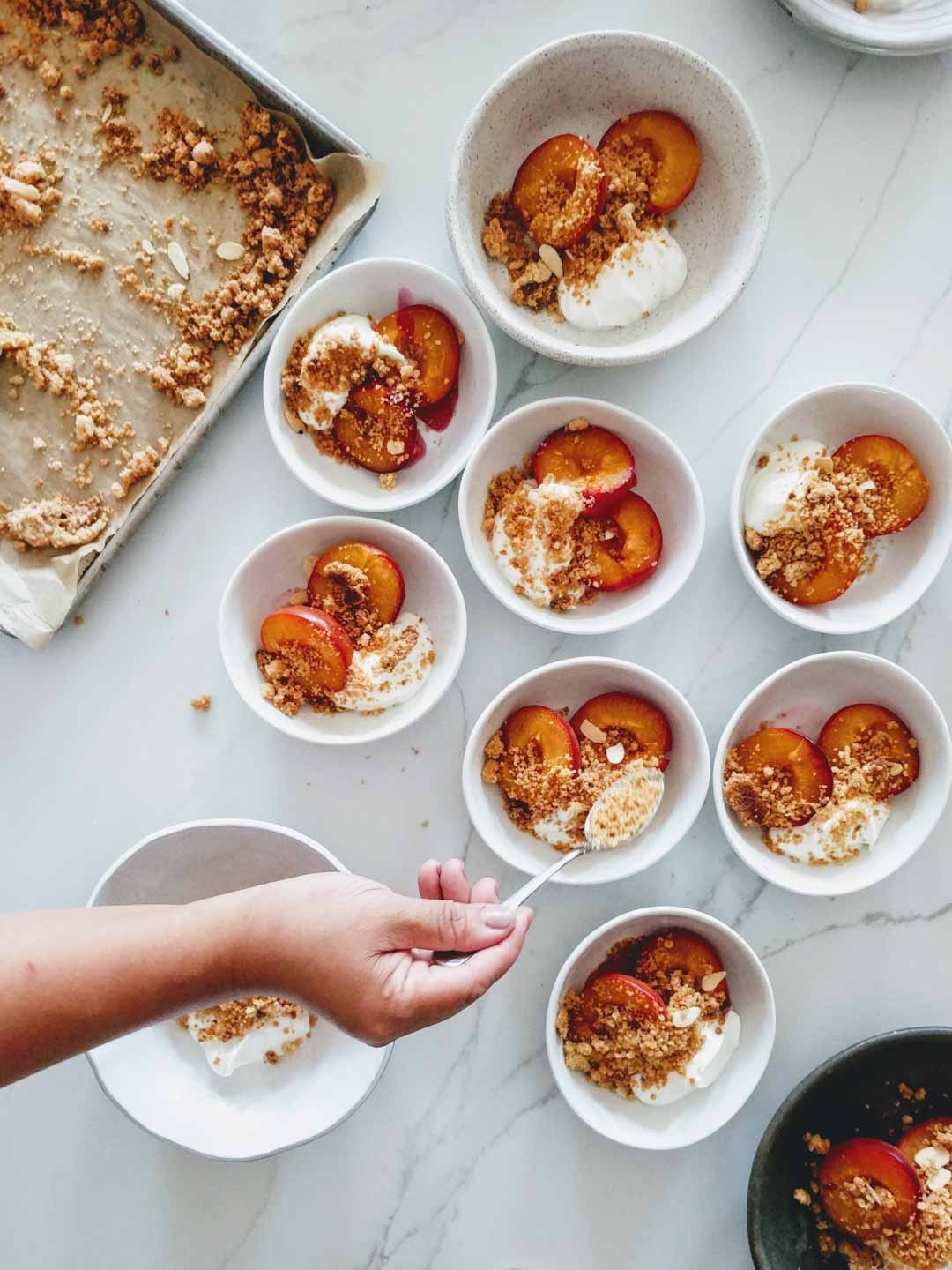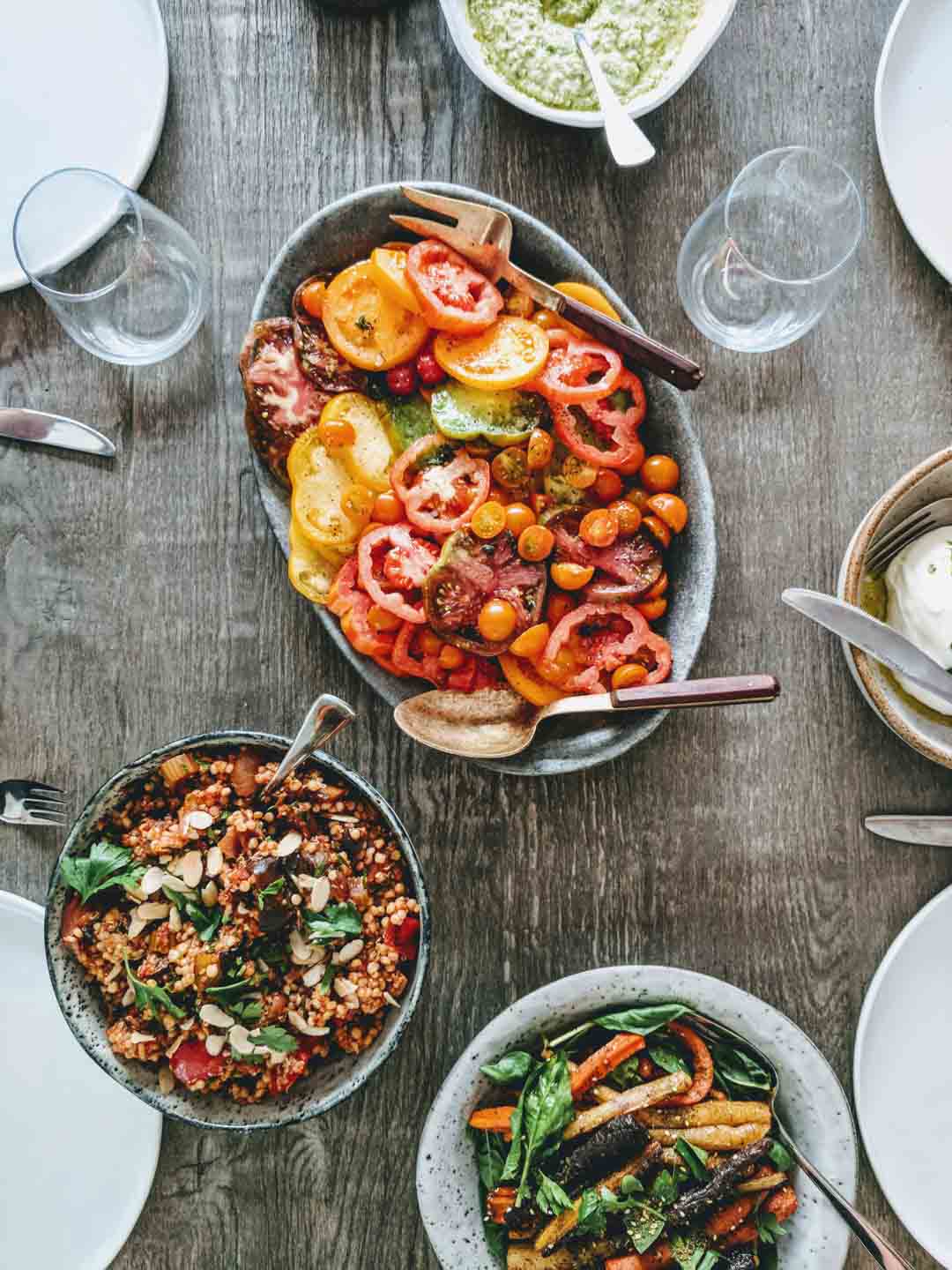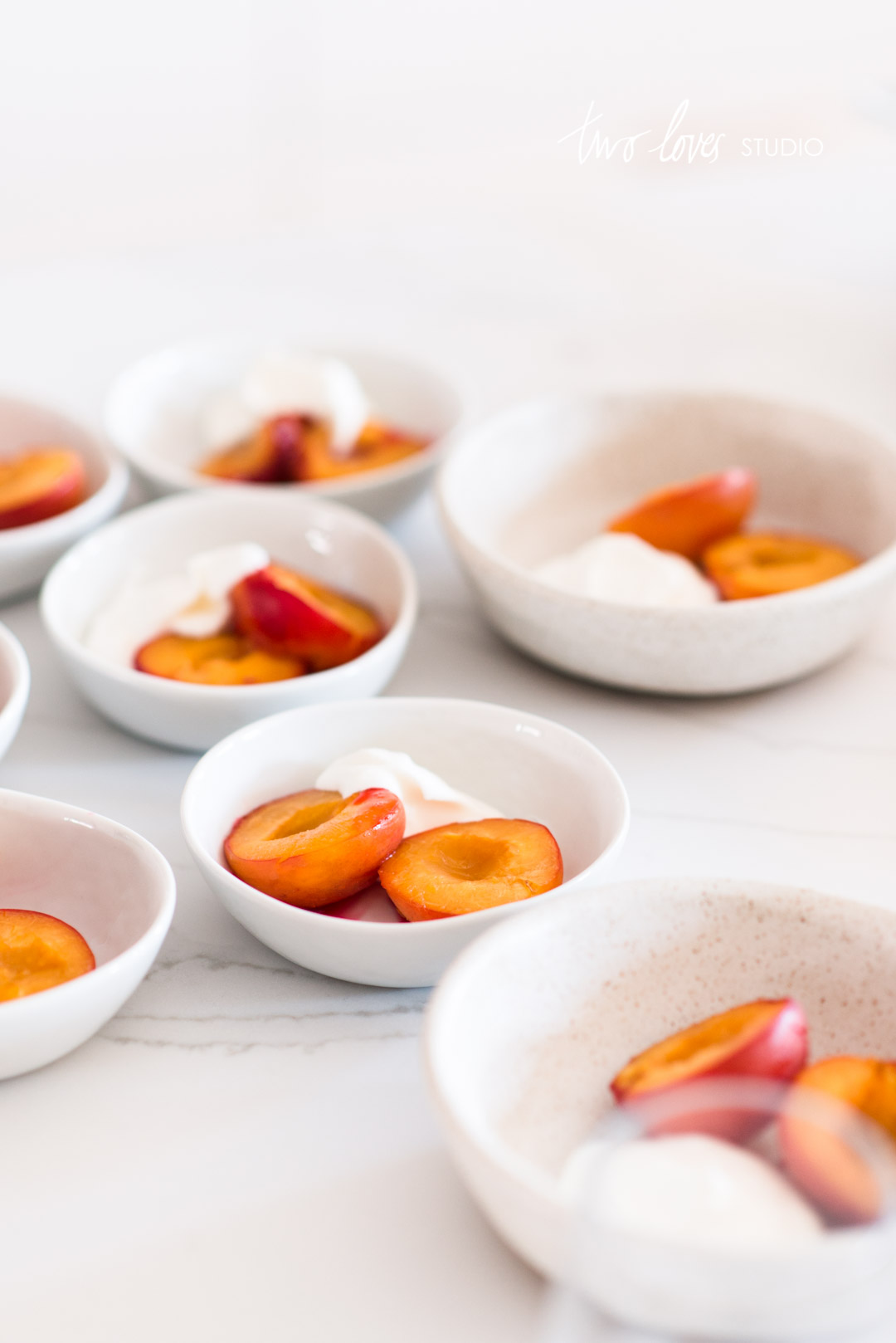 Gettings Hands-on
After lunch, we moved onto my favourite part of the food photography composition workshop – hands-on styling!
Whilst it is super fun to watch how other creatives put their work together, I always think that we learn best when we are in action with what we've just learned.
I encouraged attendees to pick the two or three composition techniques that had them really excited during our presentation.
Here they could explore these theories with three different setups of their choice, and a range of props and surfaces from Neighborhood Studio.
We had two very different types of light available in the studio, one was very soft and diffused the other hard light.
We focused on shooting overhead scenes as it is easier to integrate and practice composition techniques and see instant progression in your work.
The food we styled was Stone Fruit Galetes, Mini Cocktail Pretzels with Beer and finally Summer Drinks.
I like to have a balance of feminine and masculine setups, that cover savoury and sweet.
I encourage feeling uncomfortable and trying what you currently aren't good at shooting and styling.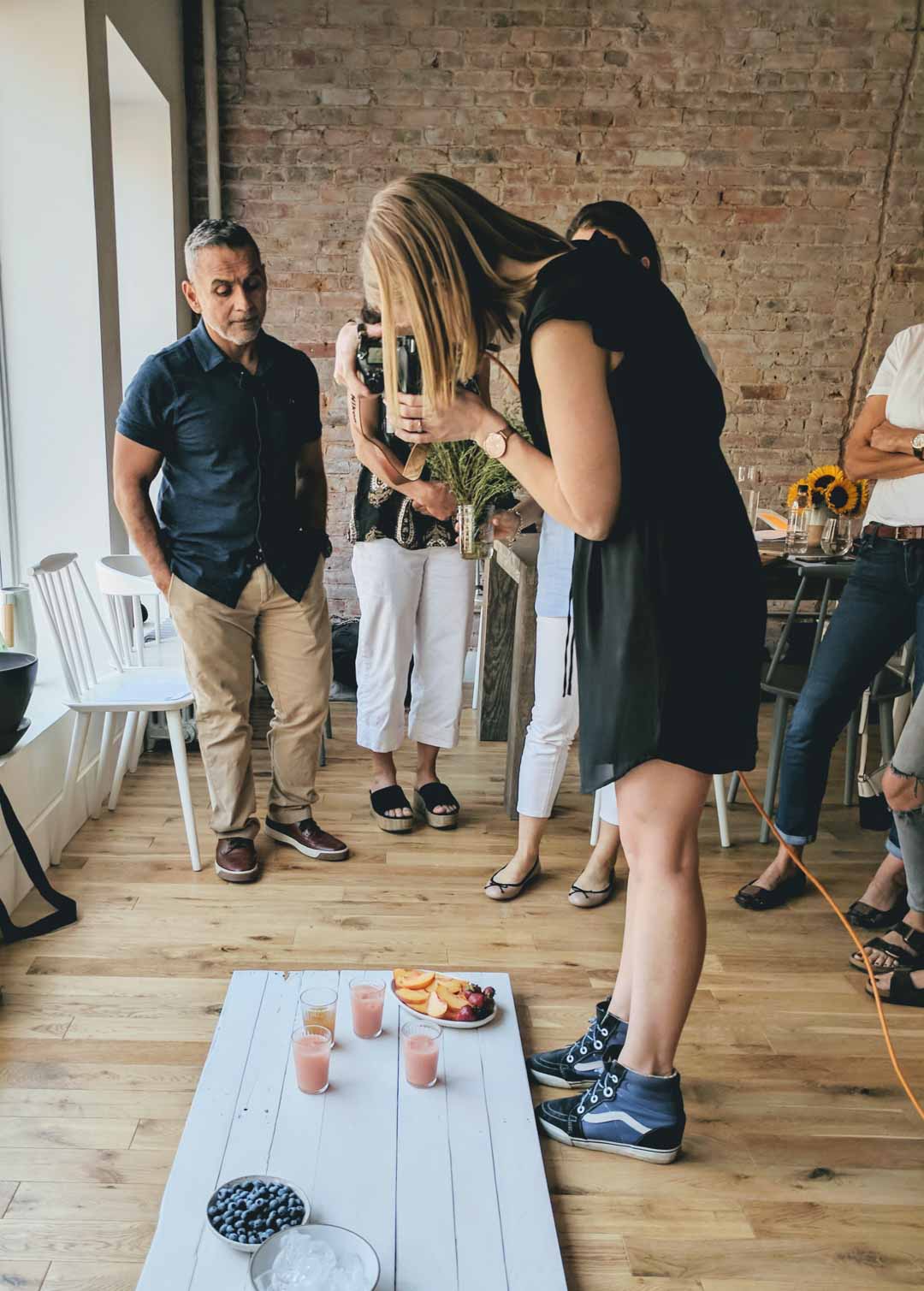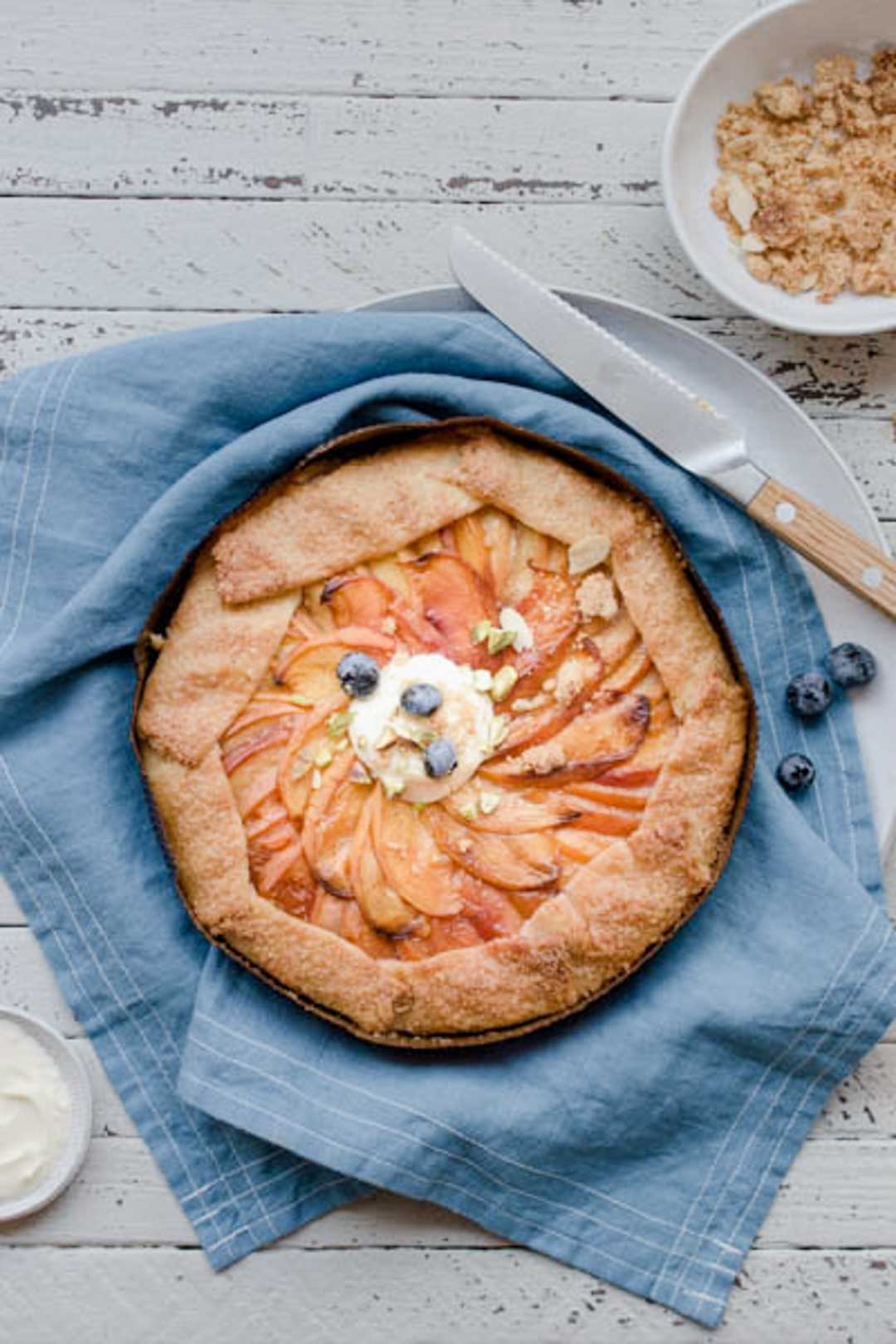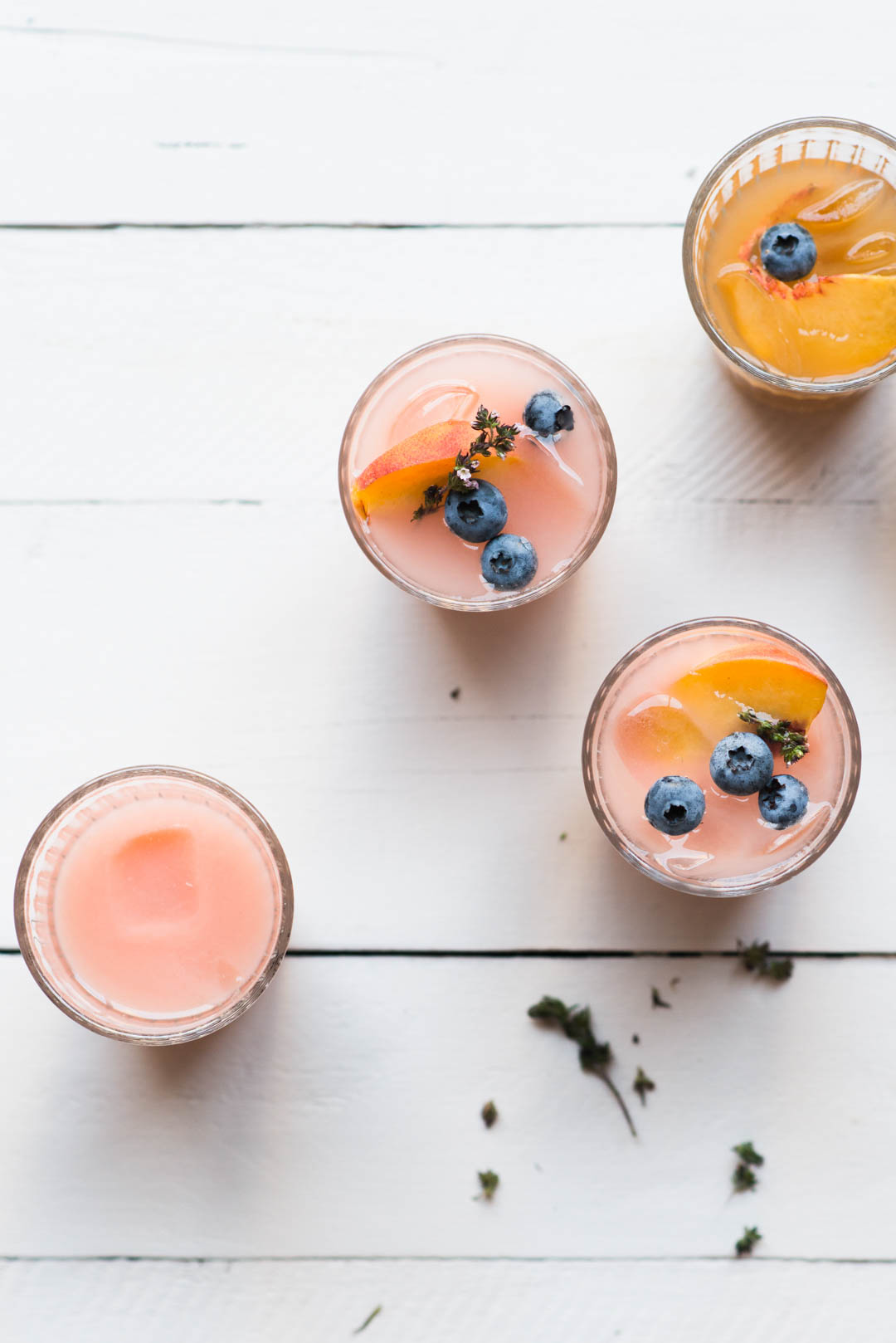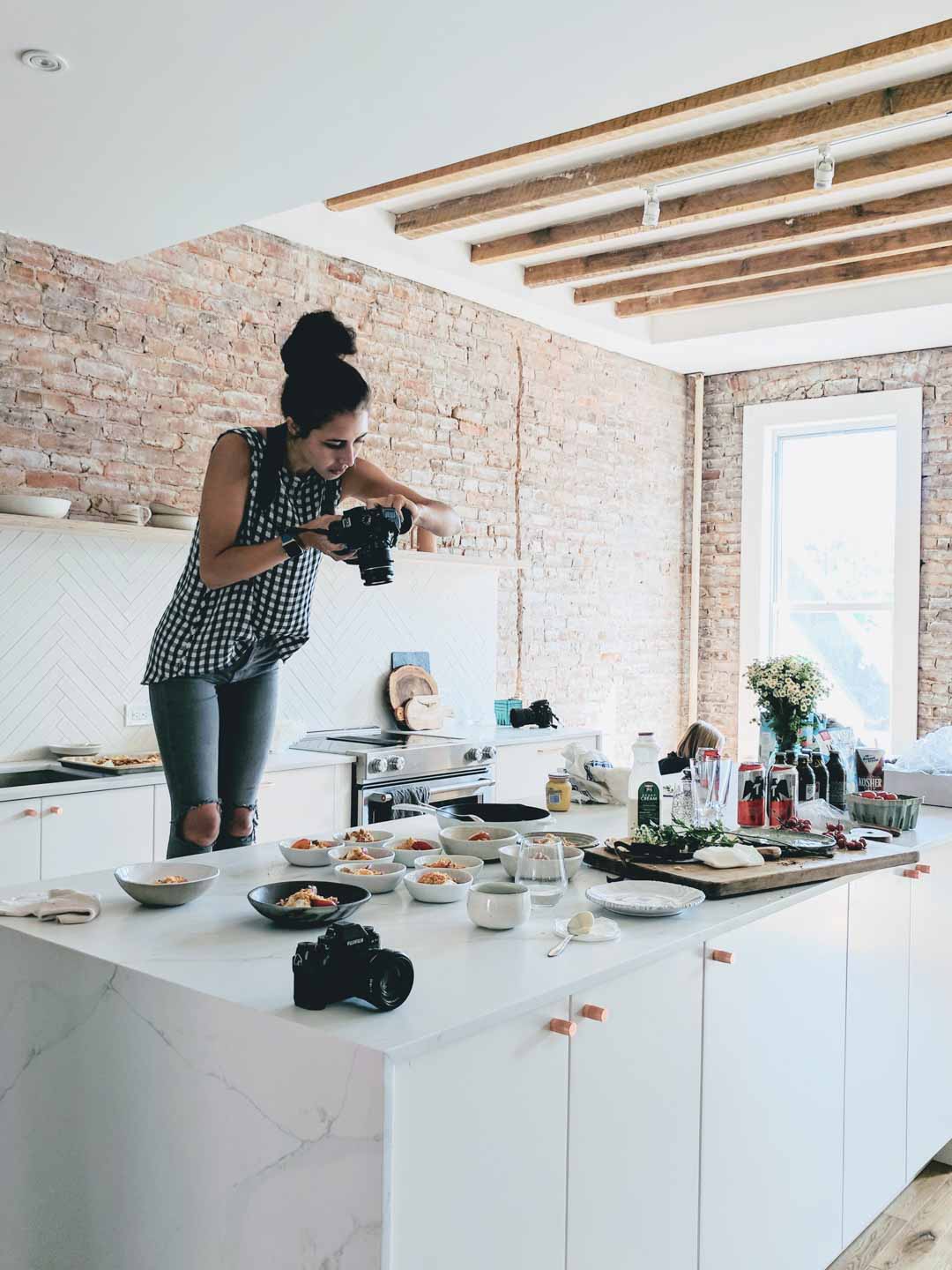 Finding Inspiration
Every workshop attracts amazing creatives, and I feel so grateful to share the day with them.
But in New York, I've never seen a group integrate so beautifully as these creatives did.
They worked in pairs, yet they roamed to other attendees set-ups, snapped pics and provided a new perspective on how they would compose and crop the shot.
With their new found inspiration, they dove start into hard light to create some interest and leading lines in their frame.
It sounds cheesy, but I was totally fist pumping at their tenacity and willingness to push themselves.
It was really inspiring and I had a 'proud mama' moment.
I encouraged students to really explore their setups, shoot every angle and not stop until there was no stone unturned, no angle yet to be shot.
And boy did they explore everything thoroughly!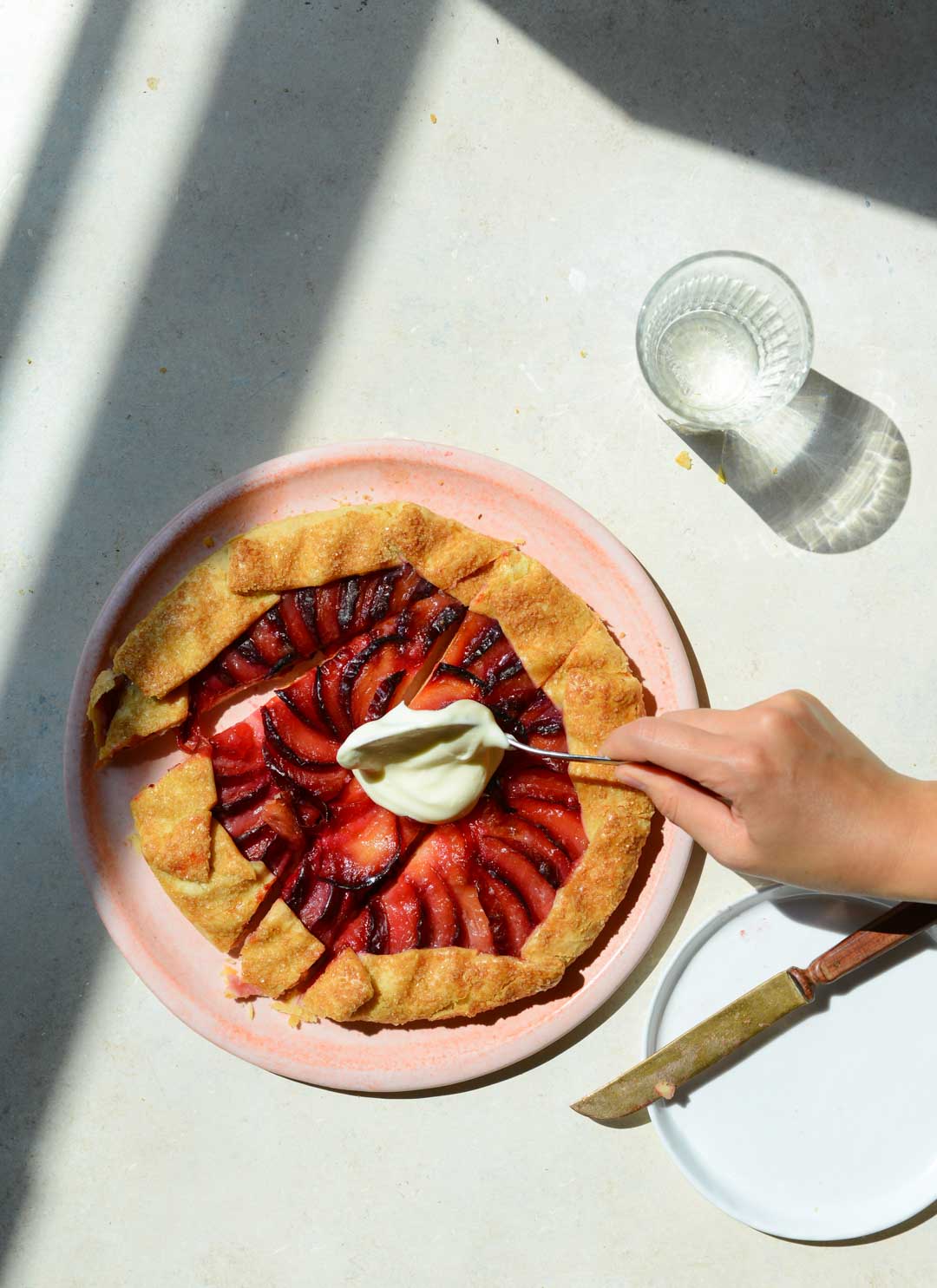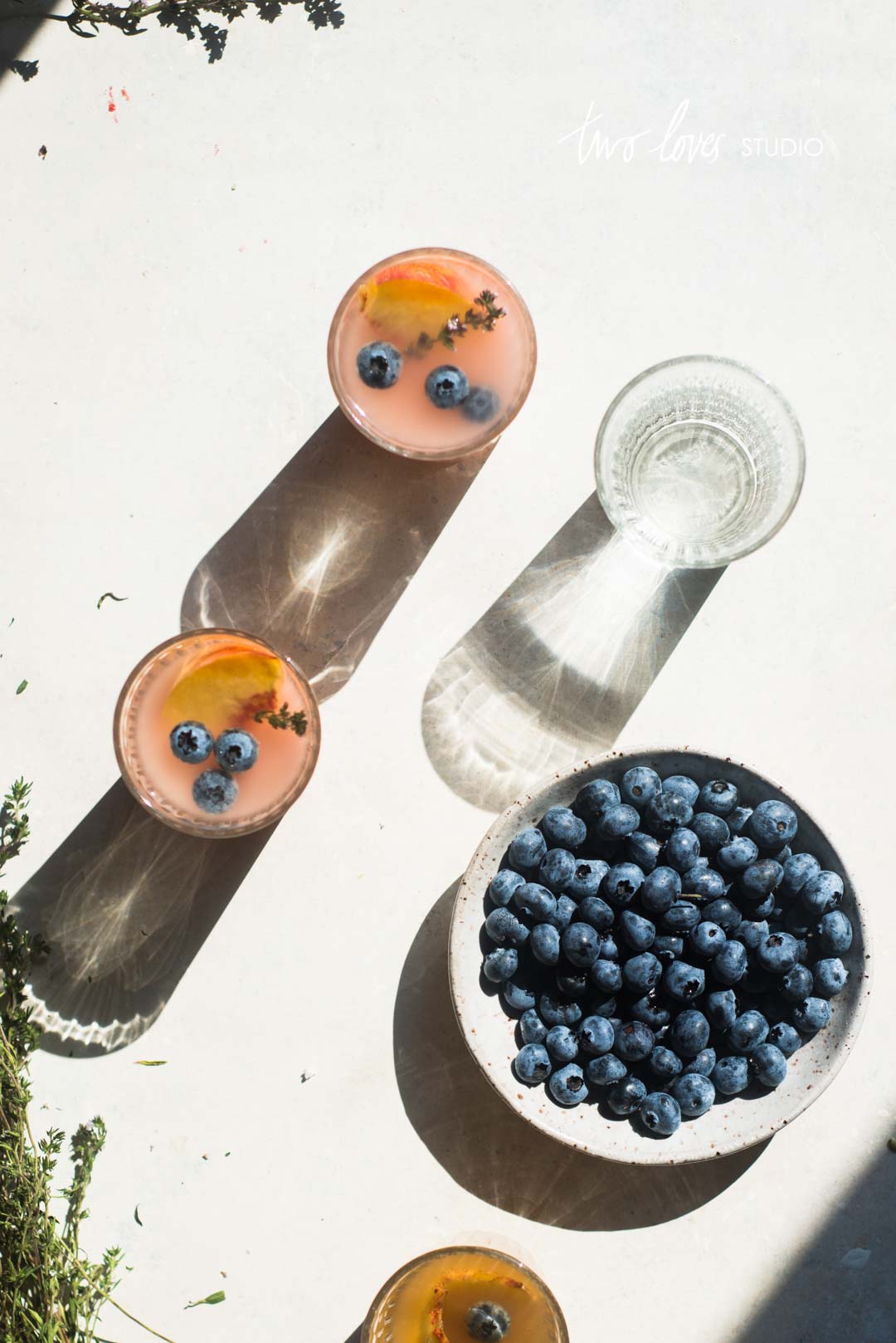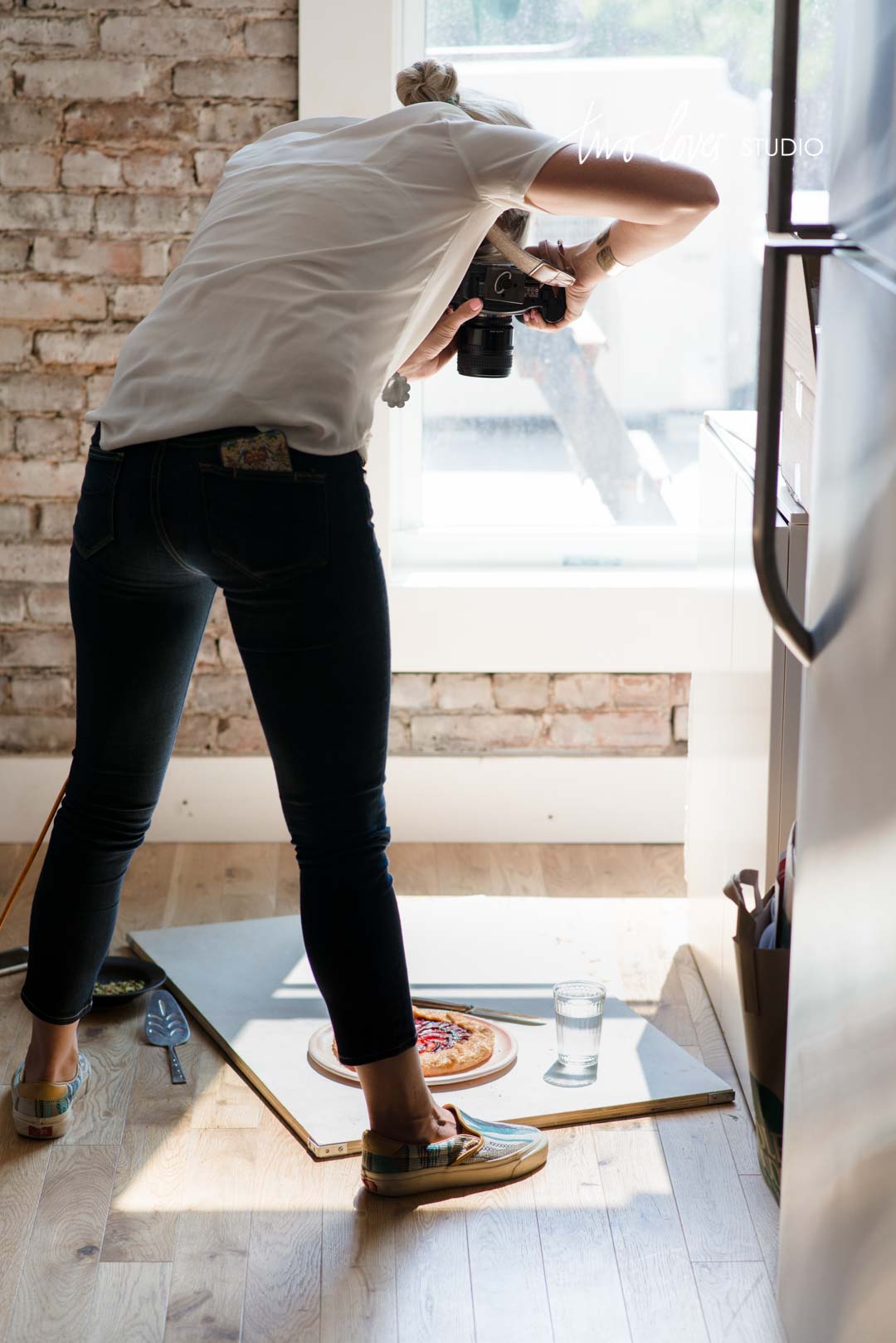 We had all levels at our workshop, from beginner to full-time professional.
We had some who didn't yet master manual mode, so Aysegul and myself provided a 1:1 coaching session on how to shoot manual mode for those attendees.
Providing real-time guidance as we created and shot our scenes.
Even one of the attendees who also loves to teach made sure her hands-on styling session partner was savvy with manual by the end of the day.
I showed students some behind the scenes images of set-ups and we chatted about lenses.
I lent out my favourite lens to a few who shot Nikon to road test a narrower focal length.
READ RELATED POST: 4 ULTIMATE FOOR PHOTOGRAPHY LENSES FOR BEAUTIFUL PHOTOS
Upon the completion of the hands-on styling session, we gathered around to chat about the images that inspired us, breaking them down into bite-size composition elements.
It always fascinates me to see what lights the fire inside of others, what makes creatives pursue their passion and strive for.
The images that I shot of the attendee's composition made me inspired.
It inspired me to see them personally taking charge of their journey, contributing and investing in themselves, even when doubt creeps in.
There is a light inside of them, burning to keep their passion alive, create more engaging work for themselves.
Seeing them jumping straight into hard light and creating these simple, yet strong scenes inspired me to push myself, shoot more, connect with my work on a new and different level.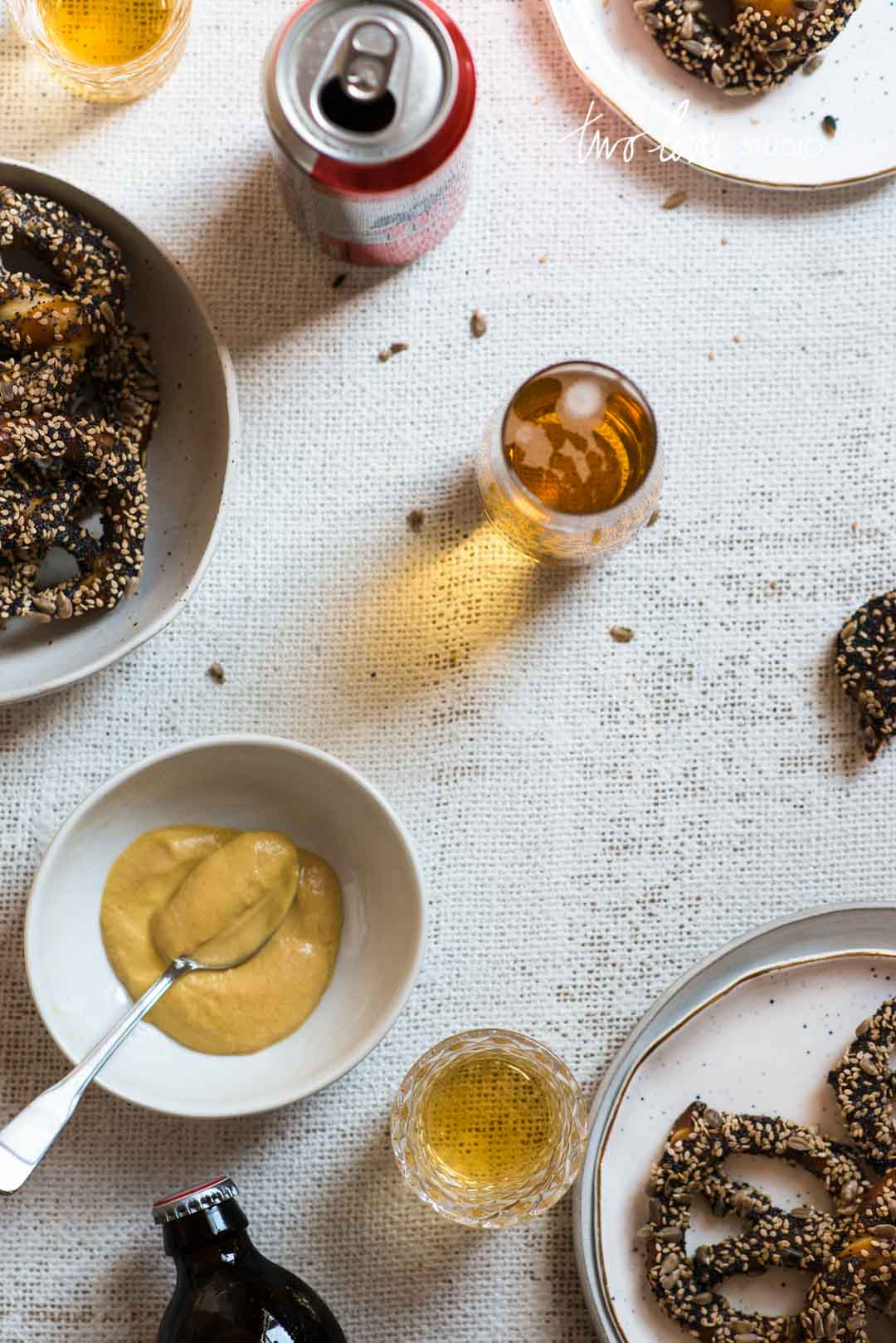 I can't speak for why others teach, but for me it's about people. My journey, my business, my passion is people.
By contributing to their photography journey, I feel fulfilled.
I feel like I have found my place in the world. The medium we share is art and photography, but on a deeper level we connect as people with a passion.
To change the immediate world around us.
Thanks to:
Co-teachers
Studio@neighborhoodstudiobk@arthurstreetkitchen@whatscookingoodlooking_
Attendees@shuttershelly@omnivorescookbook Read Maggie's Workshop Experience: 10 Things I Learned From Food Photography Workshop NY.@baked.expectations@rachelshootsfood@raymundogarzaphoto@jasbyeats@simmertoslimmer@krisolsonn@lolozkitchen
If you want to check out more work from these amazing creatives who attended the food photography composition workshop, you can find them on Instagram accounts above.