I'm super excited to share how to beautifully compose noodle soup bowls in this post. I shot my first noodle bowl back in 2016, it was a little bit messy and not super interesting.
Fast forward, five years later, I was shortlisted for the 2021 Pink Lady Food Photography awards. I feel like I've come a long way and I'm excited to share the top skills that I've learned along the way.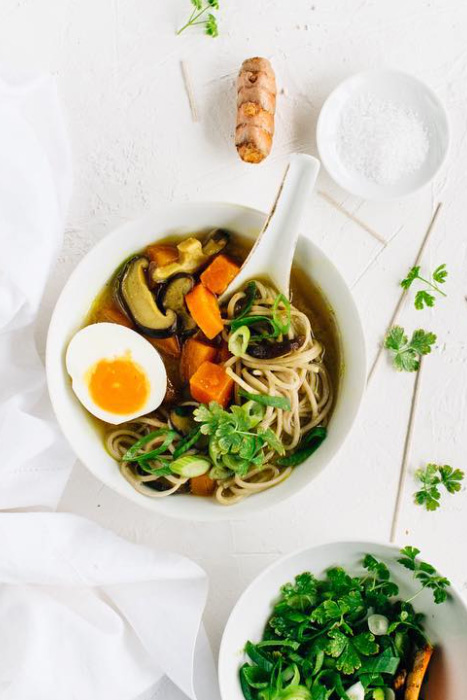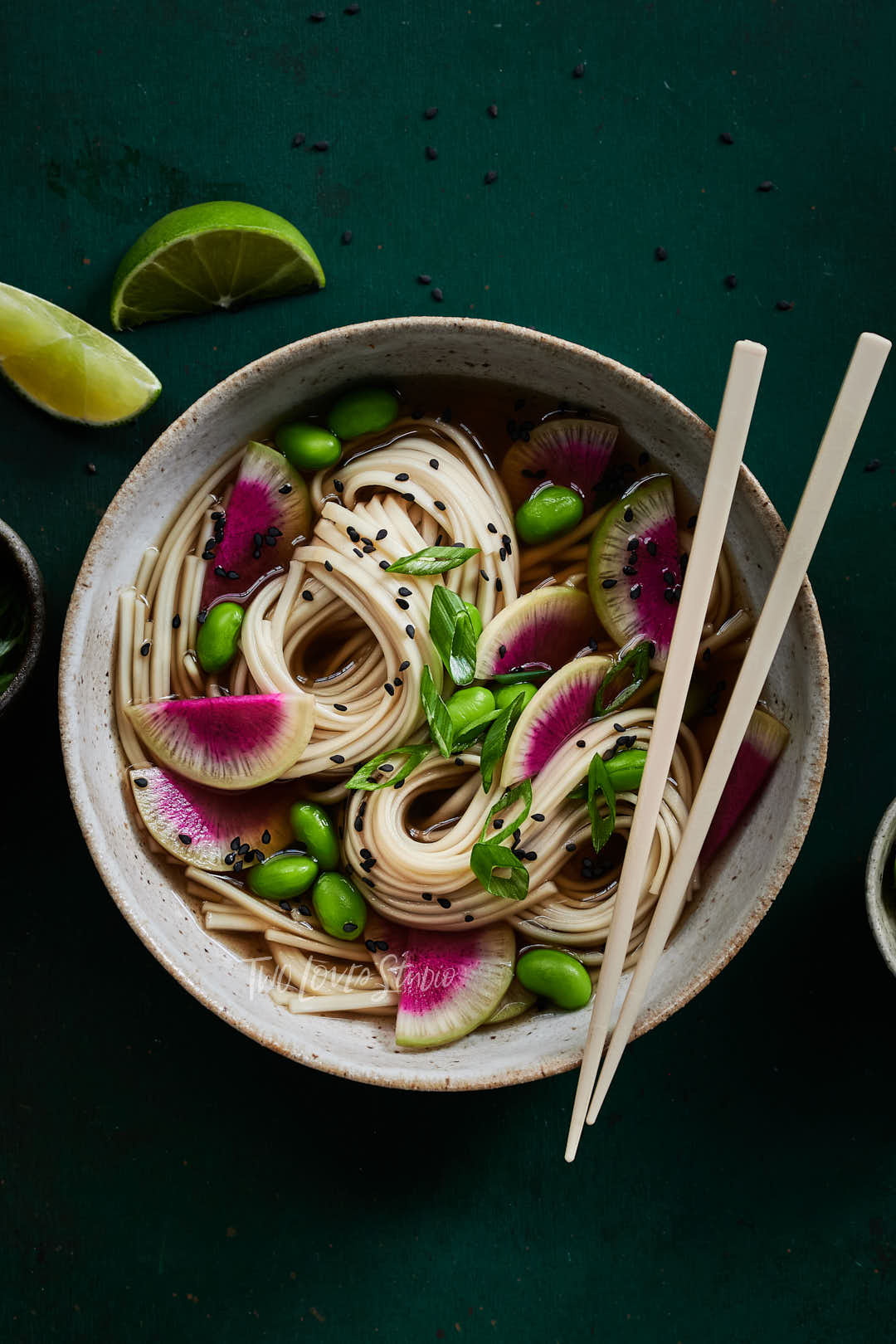 If you want to take better photos of your noodle bowls, let's dive in and take a look at these composition tips.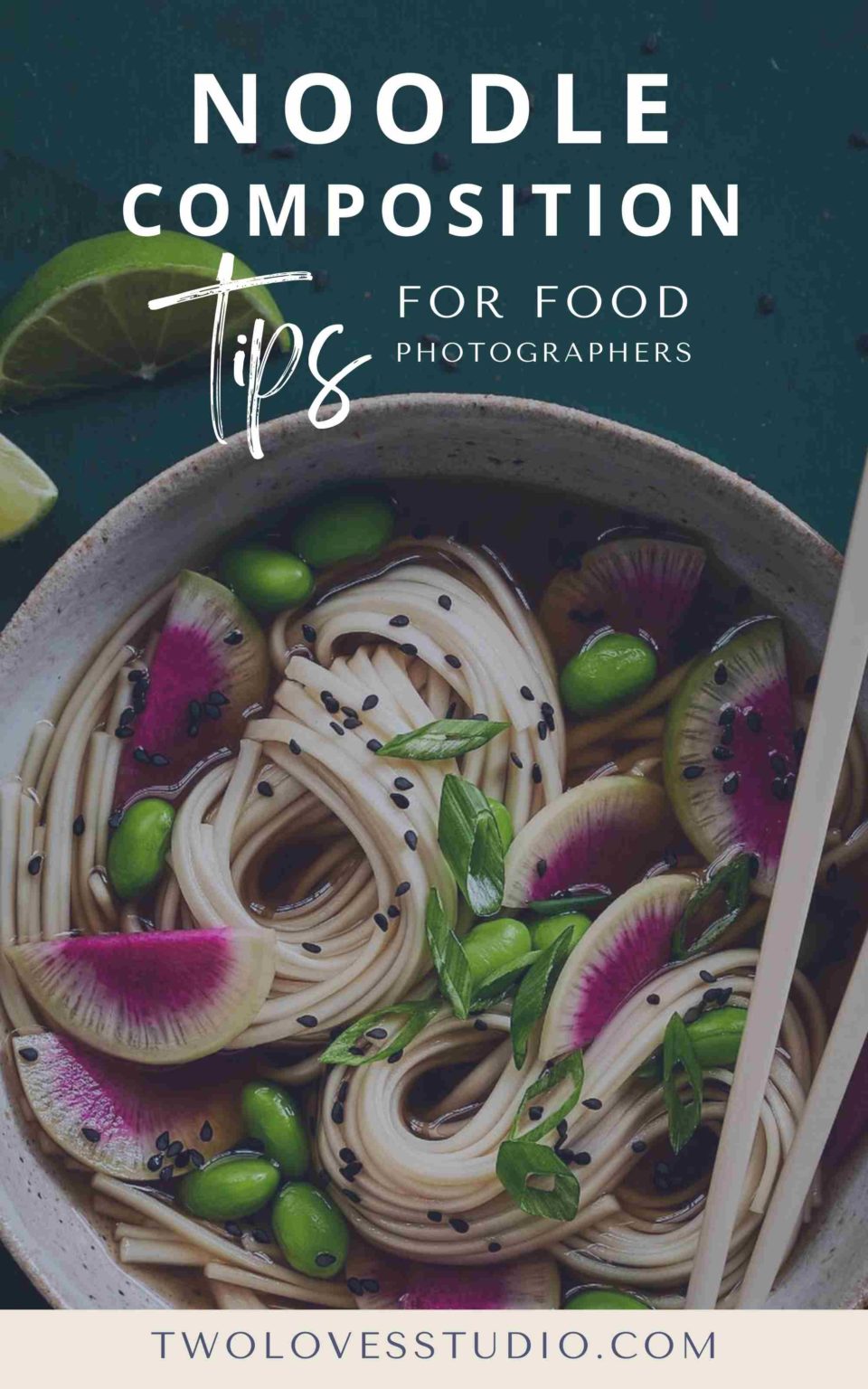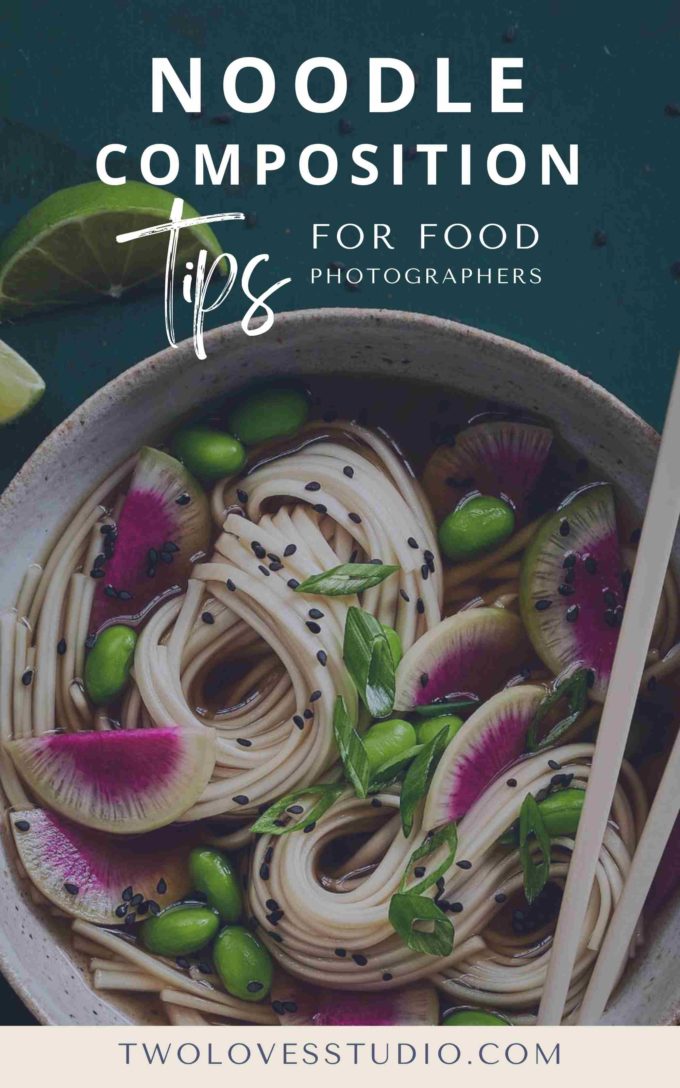 Photo Tips For Styling Noodle Bowls:
Focus on the Inside of the Noodle Bowl
Start by asking yourself what's interesting about this your noodles. This could be the colours of the ingredients, variety of ingredients or creating interesting shapes with lines and curves.
Noodles are a very interesting subject so focus on incorporating these tips to make your bowls stand out. Remember that sometimes less is more:
Colours.
Ingredients.
Shapes, lines, curves.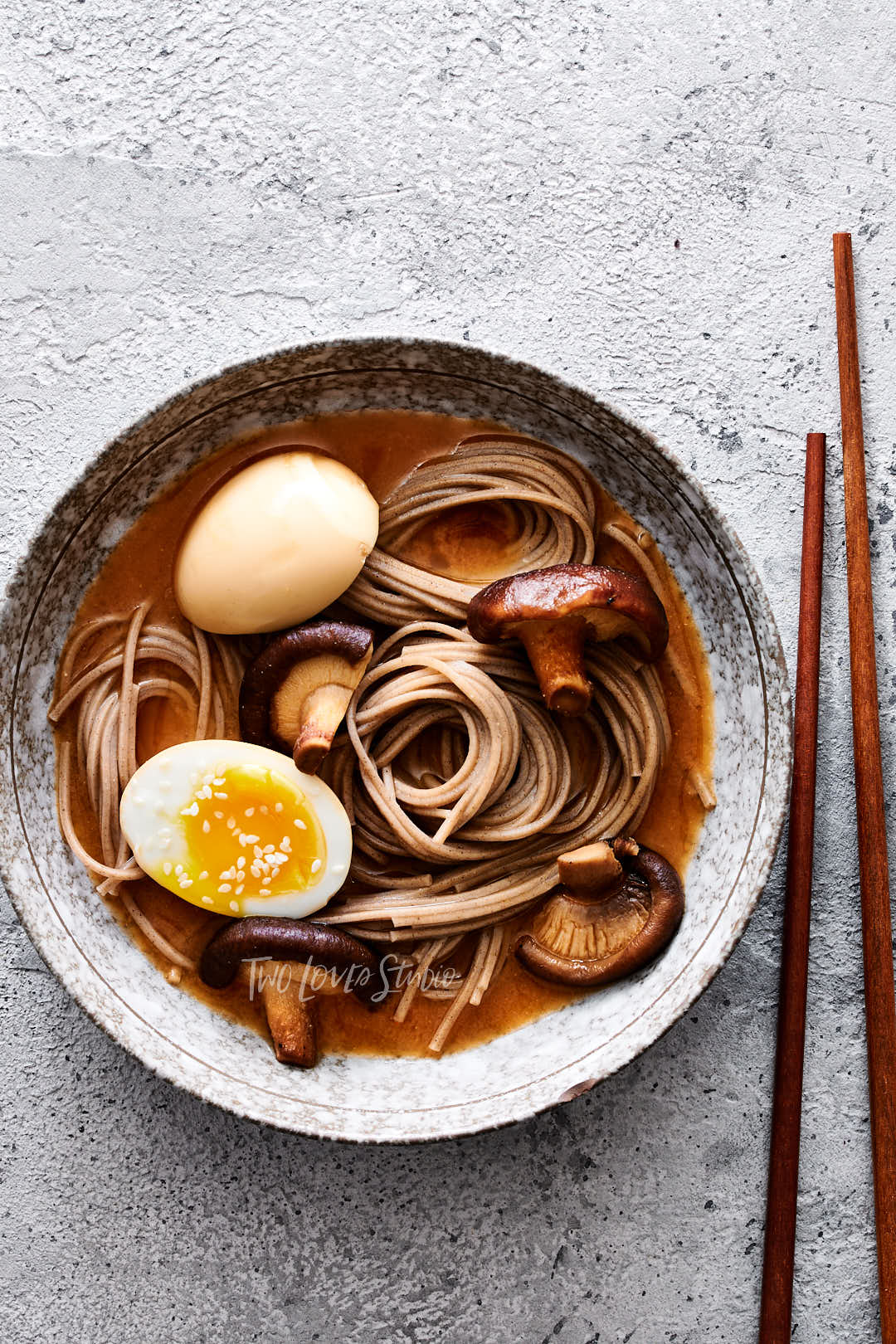 Use Lighting to Highlight the Noodles
Lighting your noodles bowls is really important. You don't want the edge of your bowl to cast too much of a shadow across the rest of the bowl and the ingredients.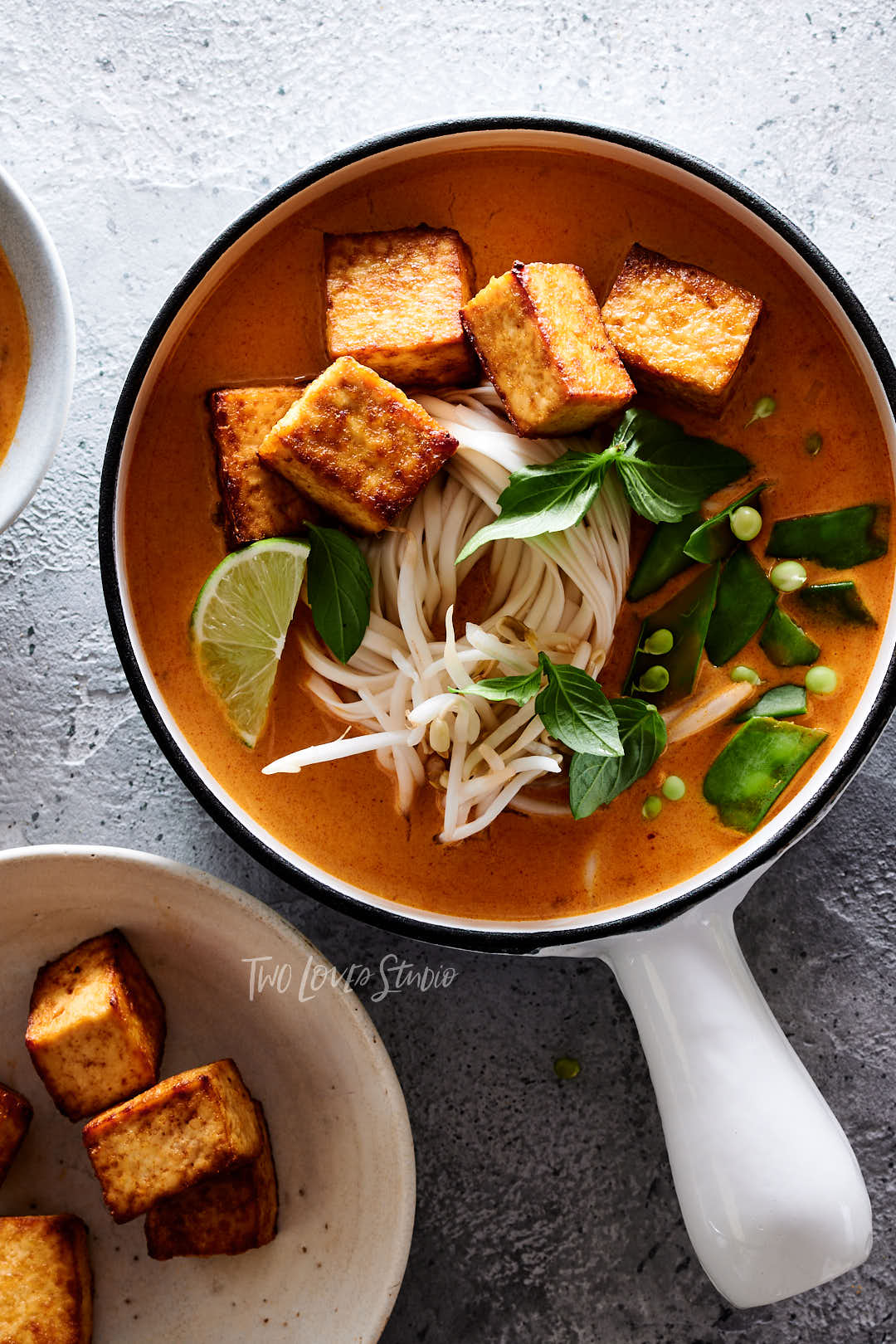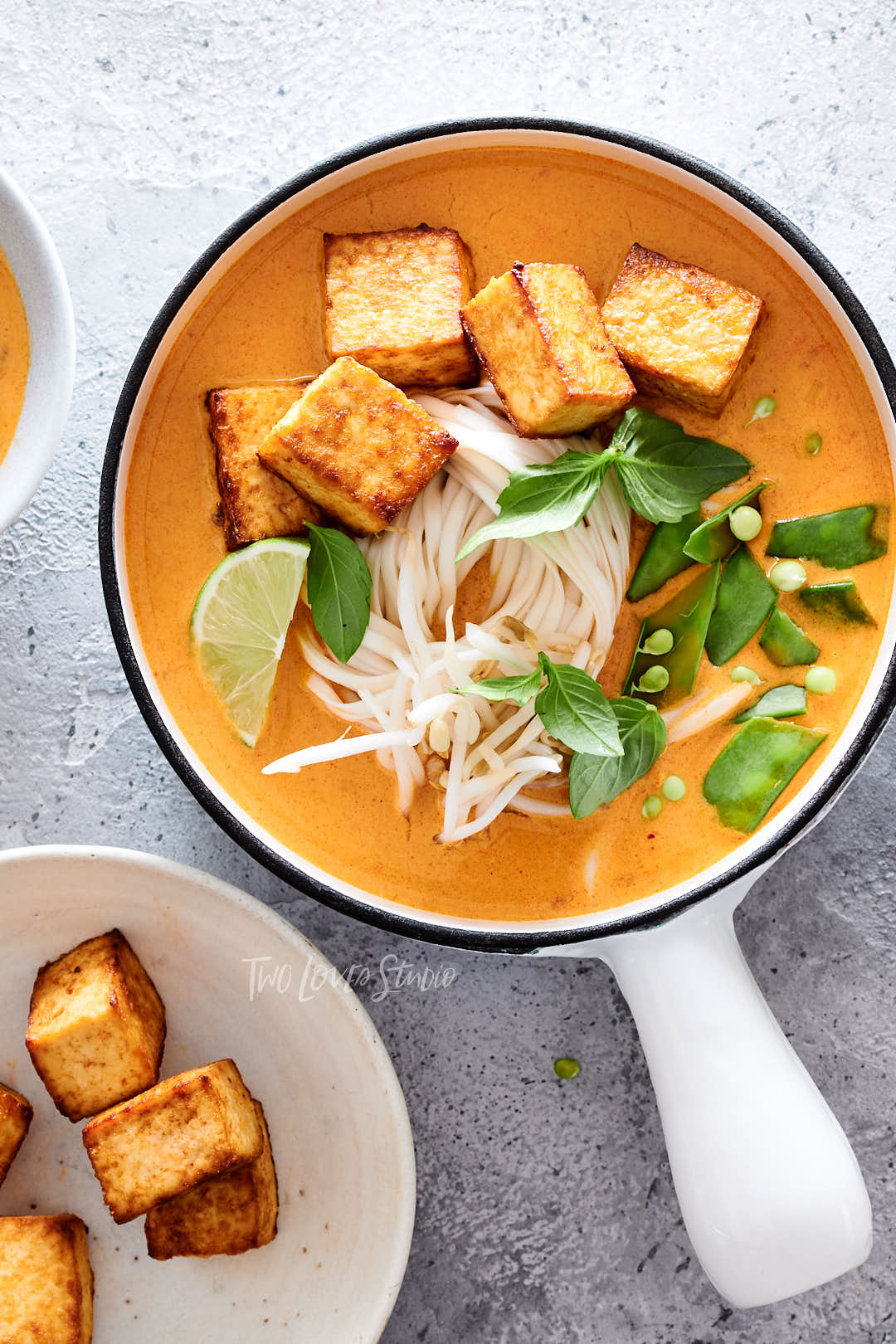 If you're shooting with natural light, you'll probably have no problem with this. When shooting with artificial light, place your light in the best position so the entire bowl is illuminated. Think about having your light slightly higher or pointing up.
Light the bowl so that it's not casting a long shadow across the food. Then you can think about using editing tools to brighten your bowl.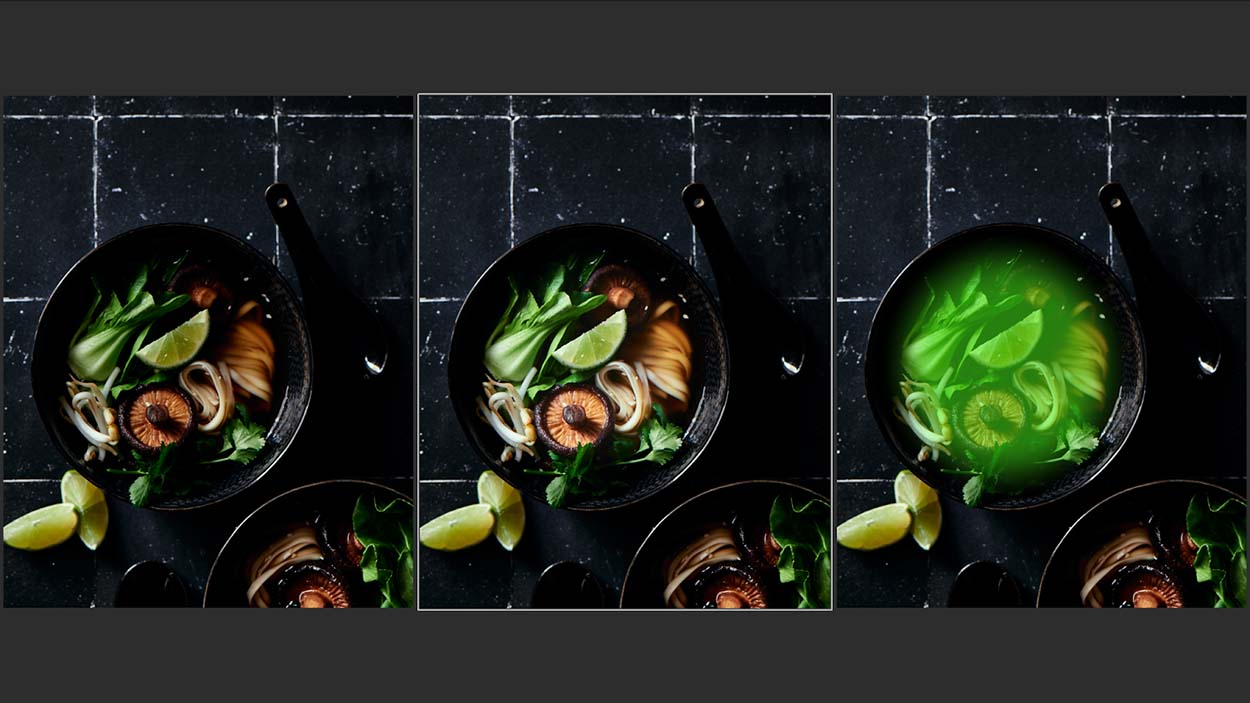 Tuck in The Ends: Noodle Soup Bowls
To tuck or not to tuck? Tucking in the ends of your noodles looks more refined. When working on a shoot, particularly in advertising or packaging, you'll want to tuck in the ends.
It's also important to have balance. Ask yourself, does every end need to be tucked in?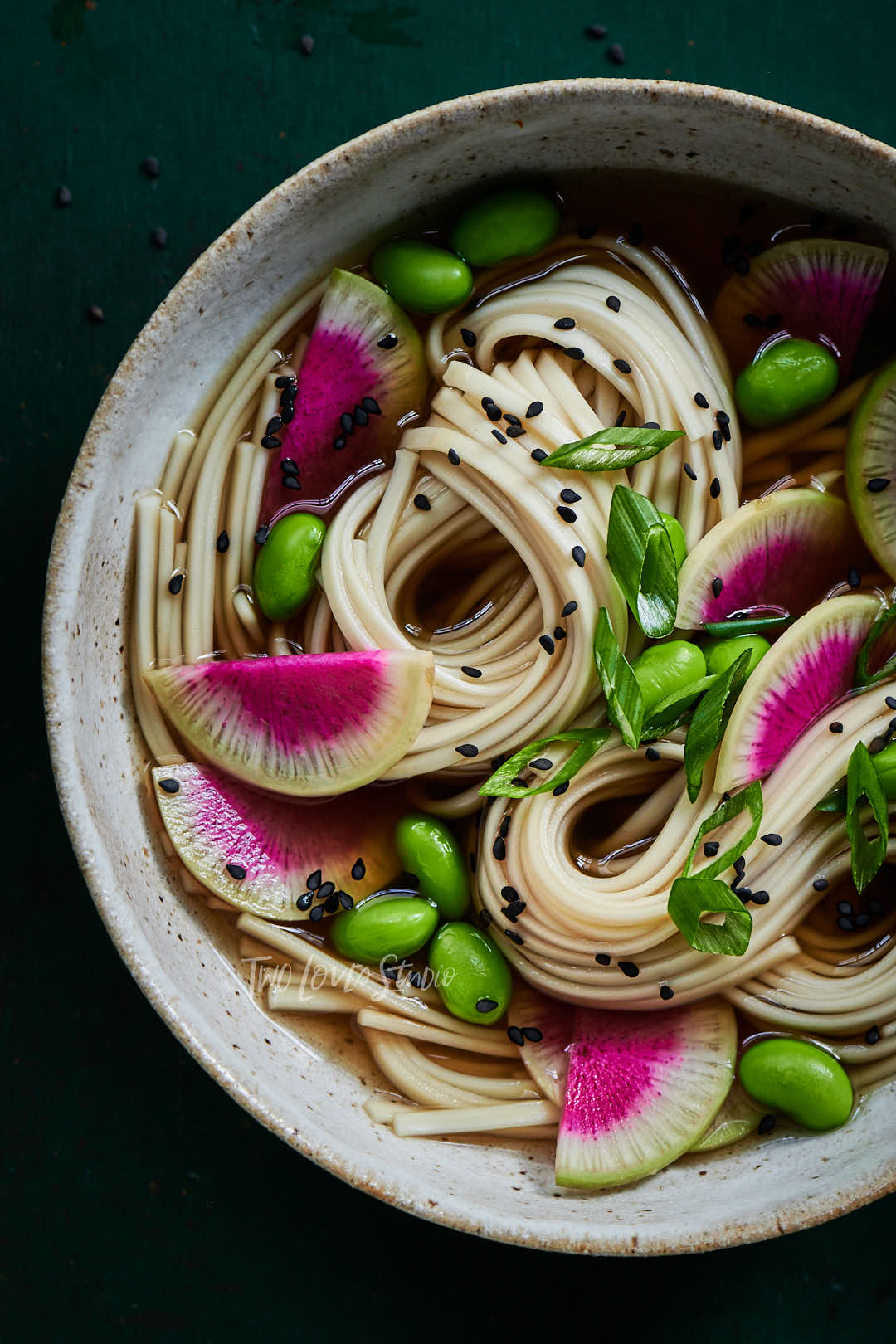 A noodle end here and there can feel more organic. Many loose strands can be distracting. Aim for balance and what works for your creative eye.
Have a Variety of Noodle Bowls
When using a variety of bowls you'll want to think about each one's size and depth.
When starting out, I recommend you start with shallow bowls. They are easier to work with. Wider bowls need more ingredients and will require more skill with styling. You can work up to this.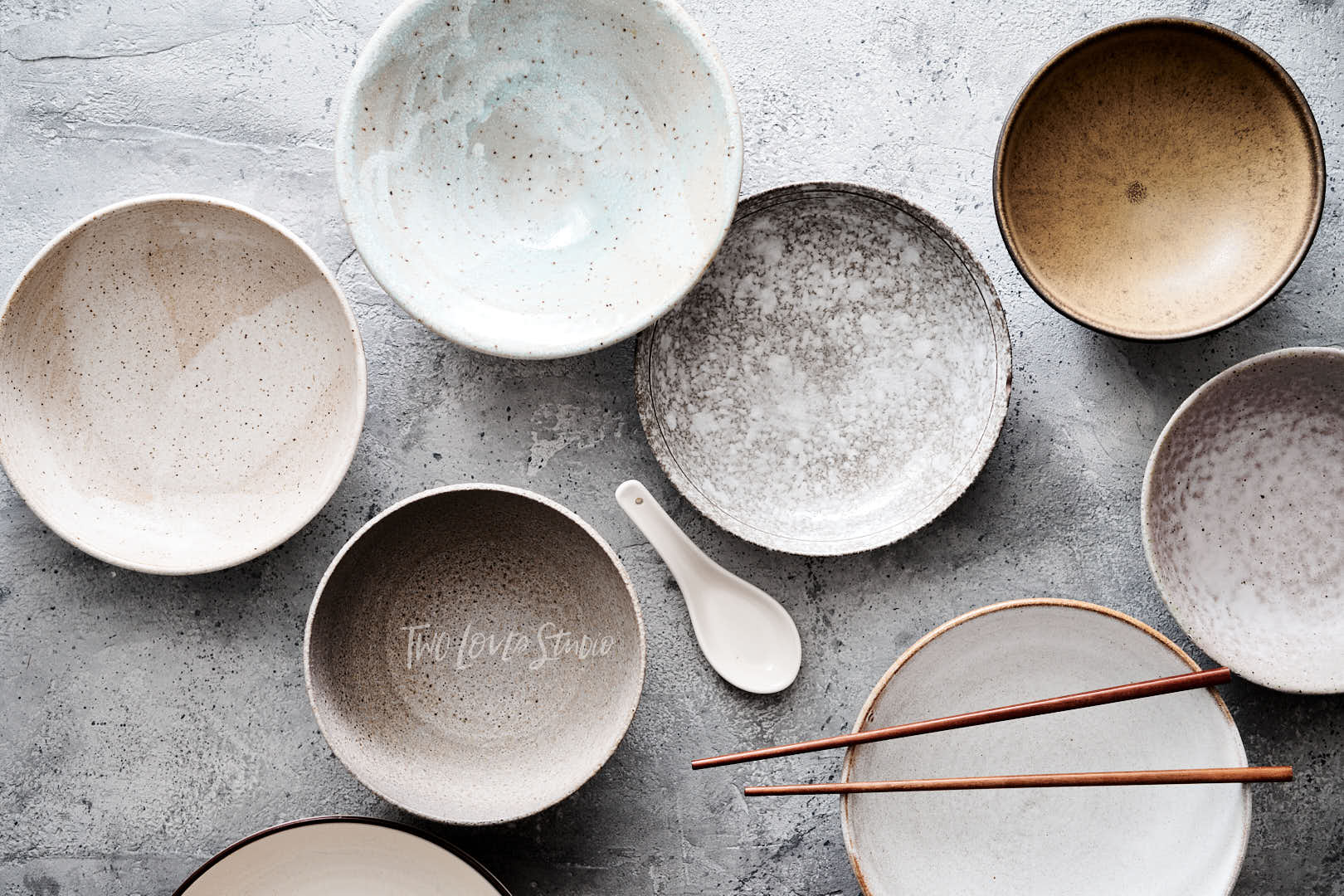 Draw the Eye's Focus With The Ingredients
Sectioning out your ingredients within the bowl is great when working with a lot of elements to style and showcase.
So when you're working with a lot of elements to style and showcase, decide the 'weight' the noodles should have in your scene.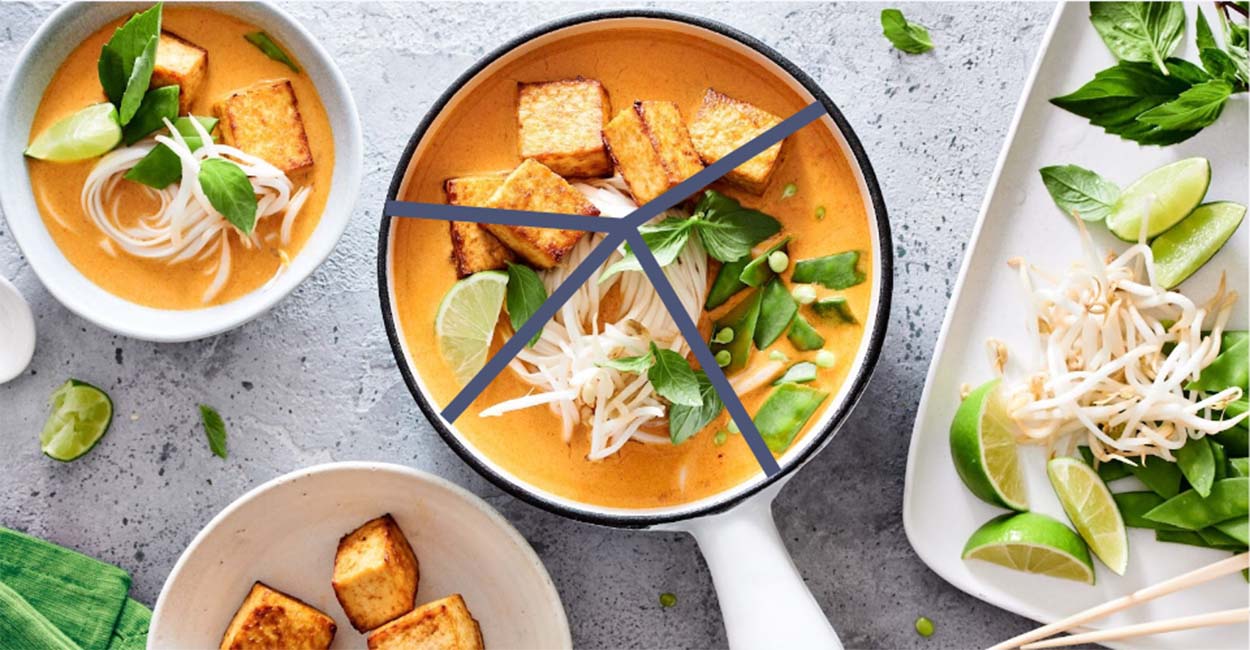 Then create sections for each type of ingredient/topping. This helps the eye feel relaxed, rather than unsure where to look.
Style it For the Angle You Are Shooting
Think about which angle will you be shooting your noodle bowls from. What works for overhead won't necessarily work for 45-degree.
While shooting, it's important to tether or look in-camera to see what looks best visually so you can adjust as you go.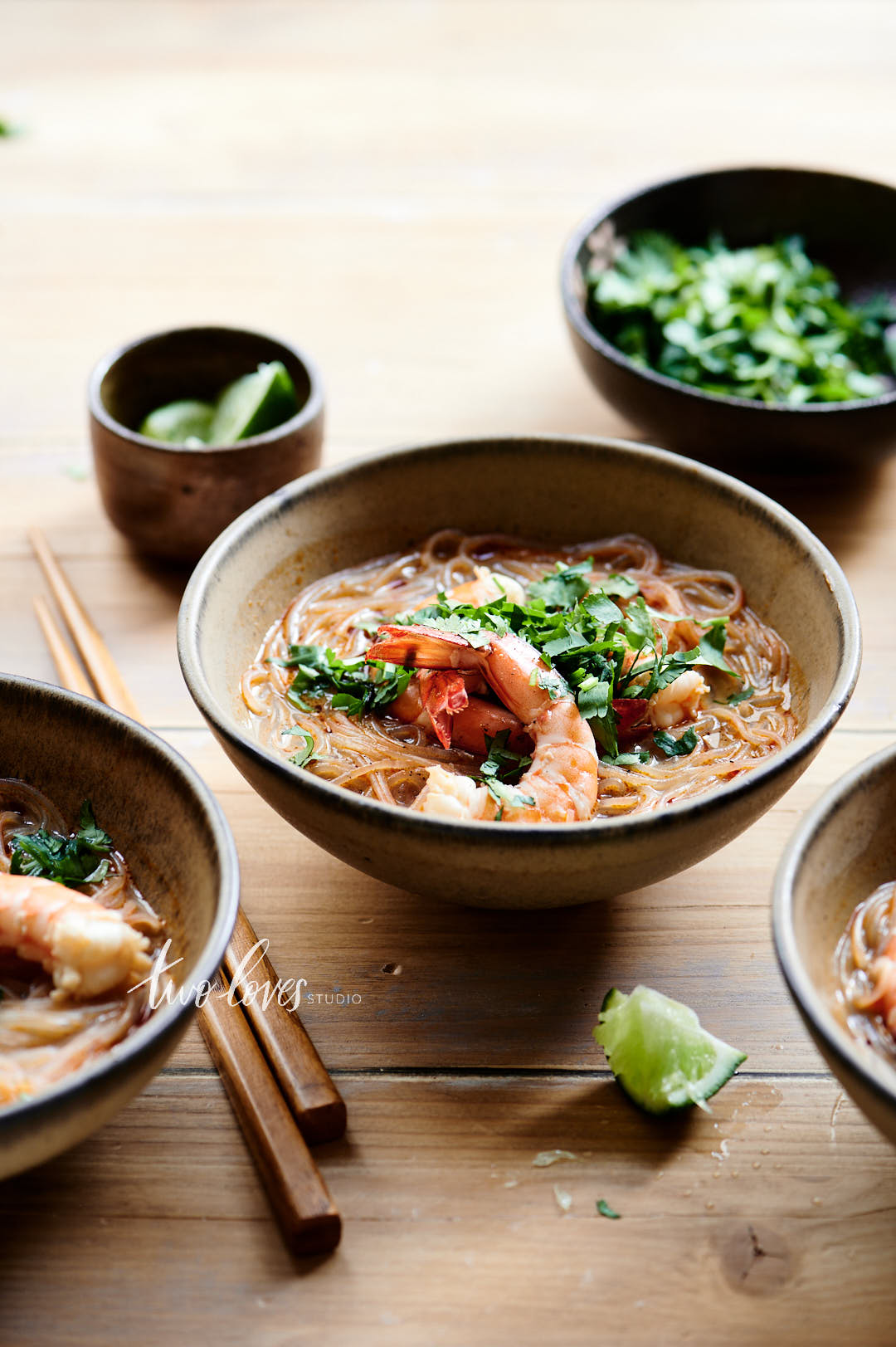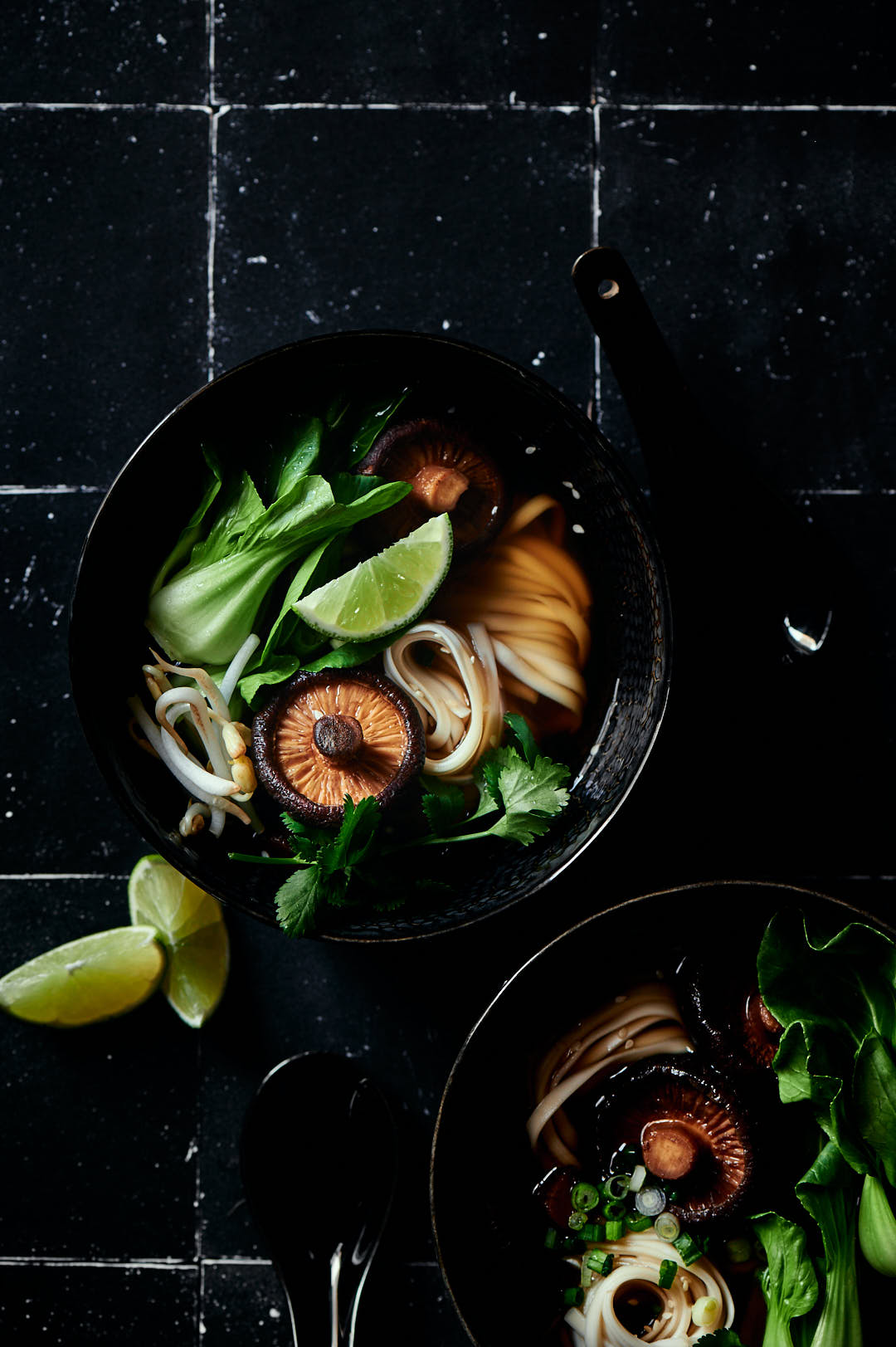 You might have to arrange or re-arrange your bowl contents for different angles.
Think Size and Depth: Create Interest With Composition
To create interest in noodle styling composition it is really important to have a variety of bowls in a variety of textures and colours so you can best compose the scenes.
Another quick tip is the rule of odds. Rule of odds, 1 or 3 bowls. Different-sized bowls in a similar tone.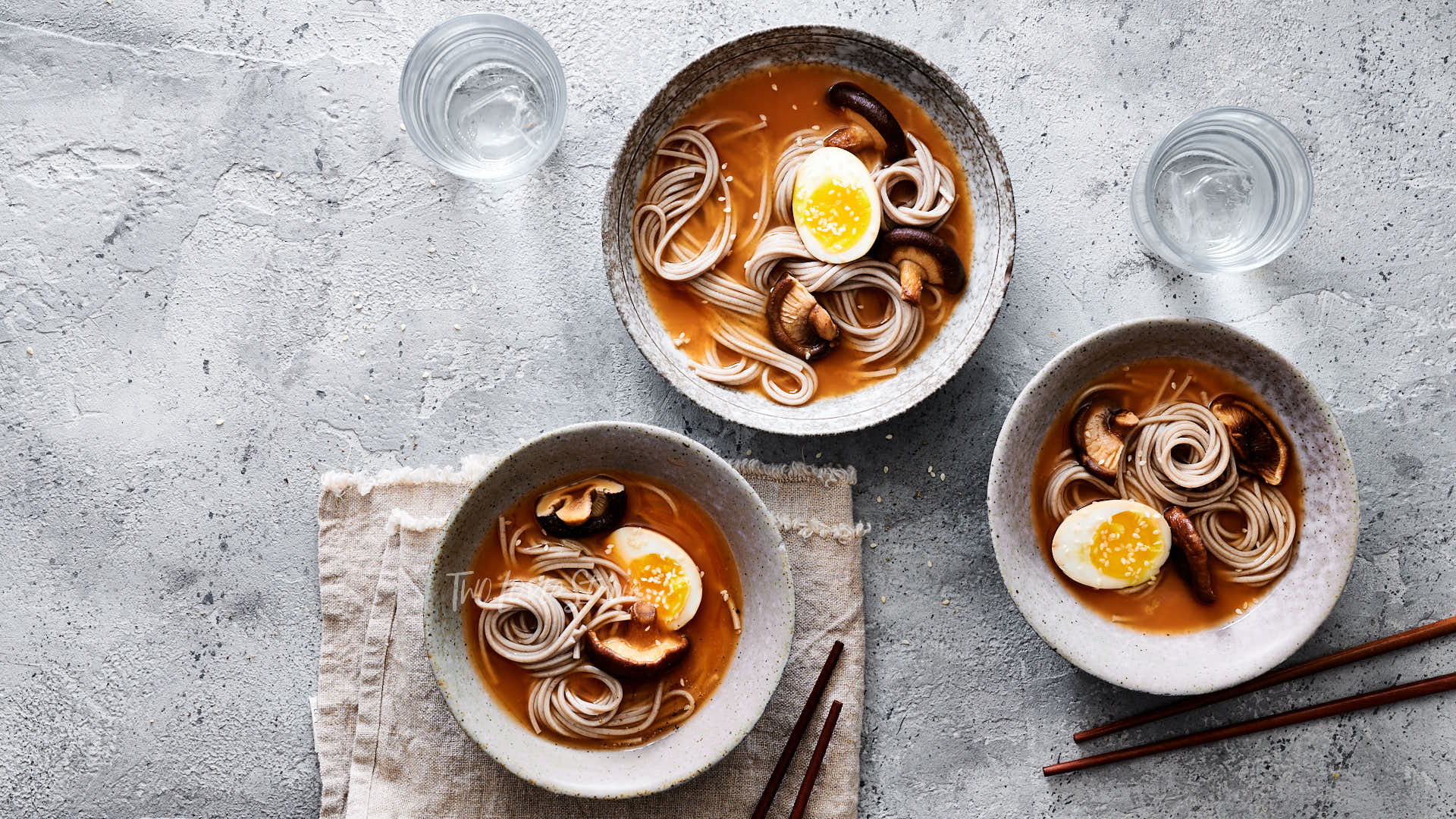 Condiment or toppings in bowls will allow you to play outside of the recipe.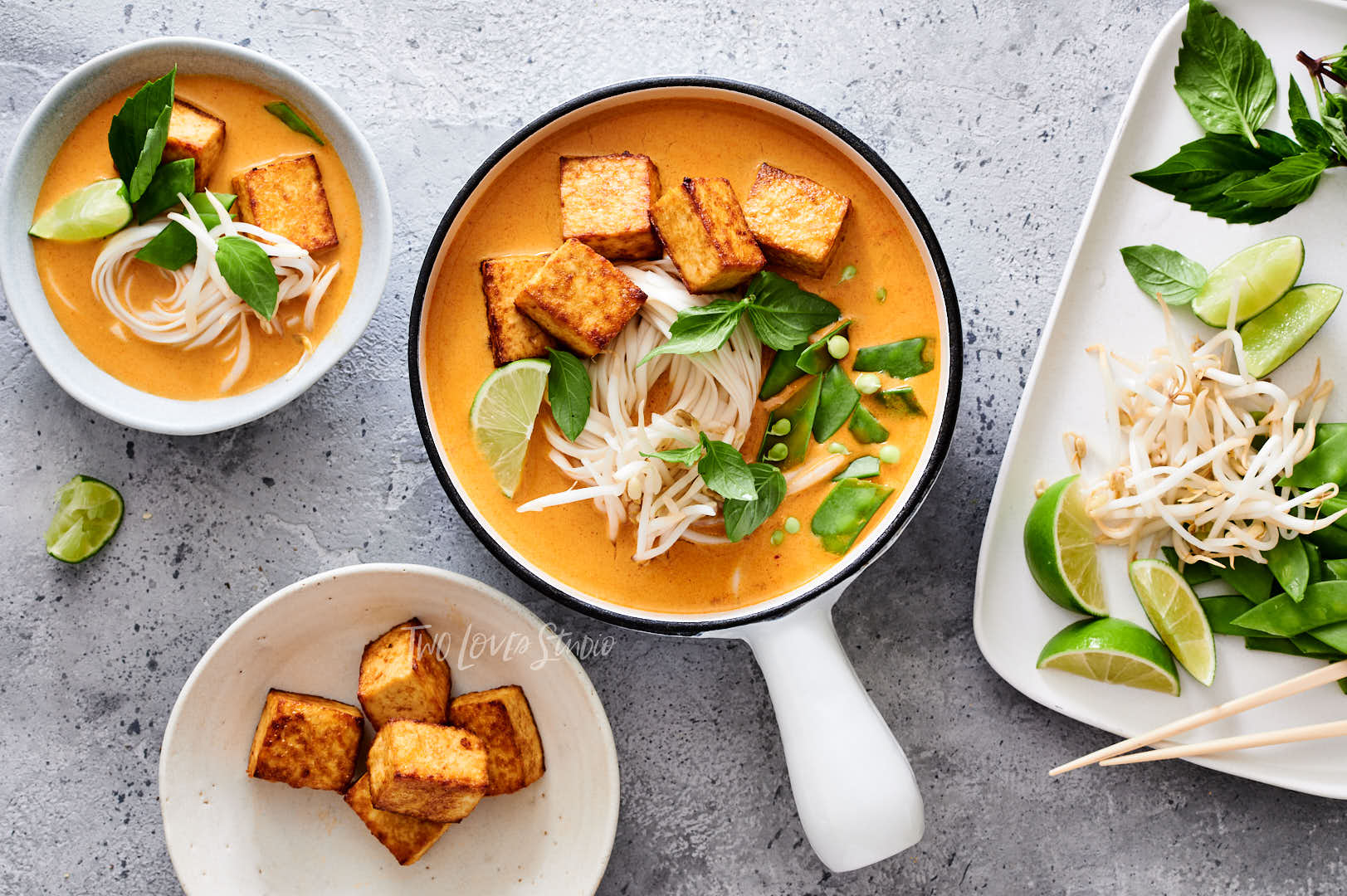 If you found this post helping on how to compose your next noodle bowl photoshoot, be sure to check out Practical Tips for Styling a Beautiful Noodle Soup Bowl.