This is kinda a big call, right? How can you have one tool that you like the most in such a powerful program like Photoshop?
Well, I will tell you how. This tool has superpowers. It's more like a technique or a method that can be used in multiple tools,
(yep, see – superpowers).
And that tool/technique is Content-Aware.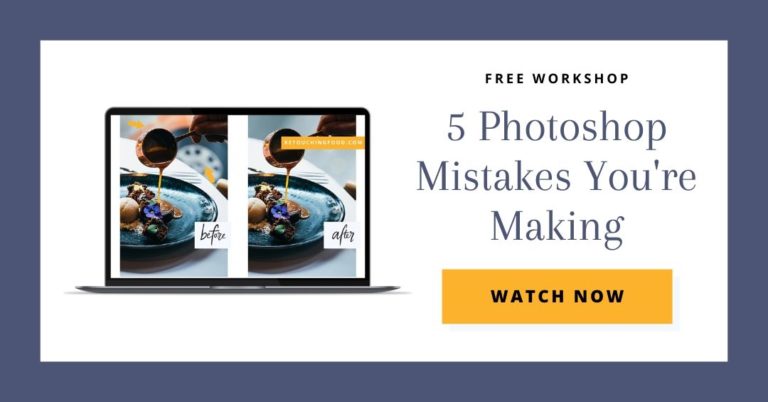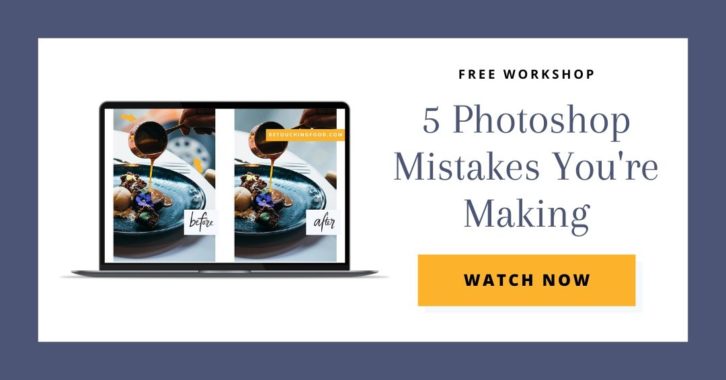 What is Content-Aware? A Tool That Helps Blend/Touch Up Objects.
Content-Aware is a function in Photoshop that helps to create seamless blending with food photography retouching. Key here being seamless. One of the biggest reasons that retouching looks fake is that the edges aren't blended or seamless. That's the deal-breaker in making a subject look like it belongs in an image.
This tool has undergone some overhaul in the last couple of updates of Photoshop CC and now has better algorithms to sample information to create adjustments.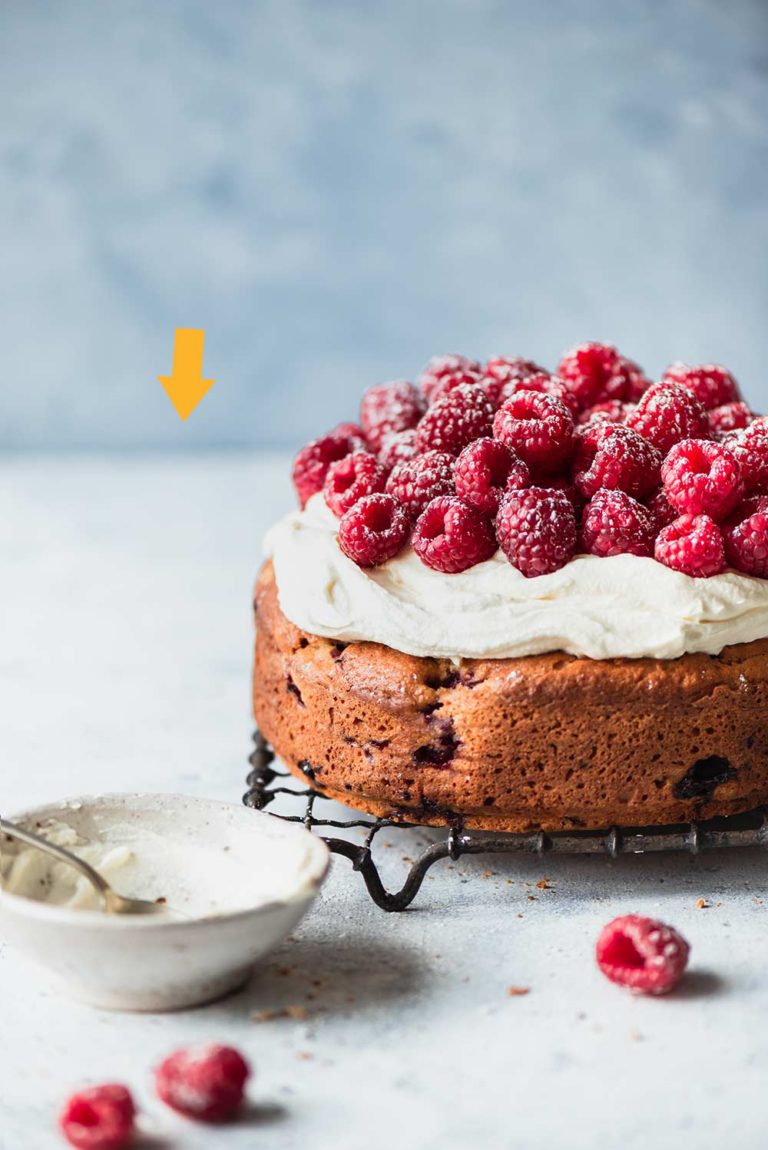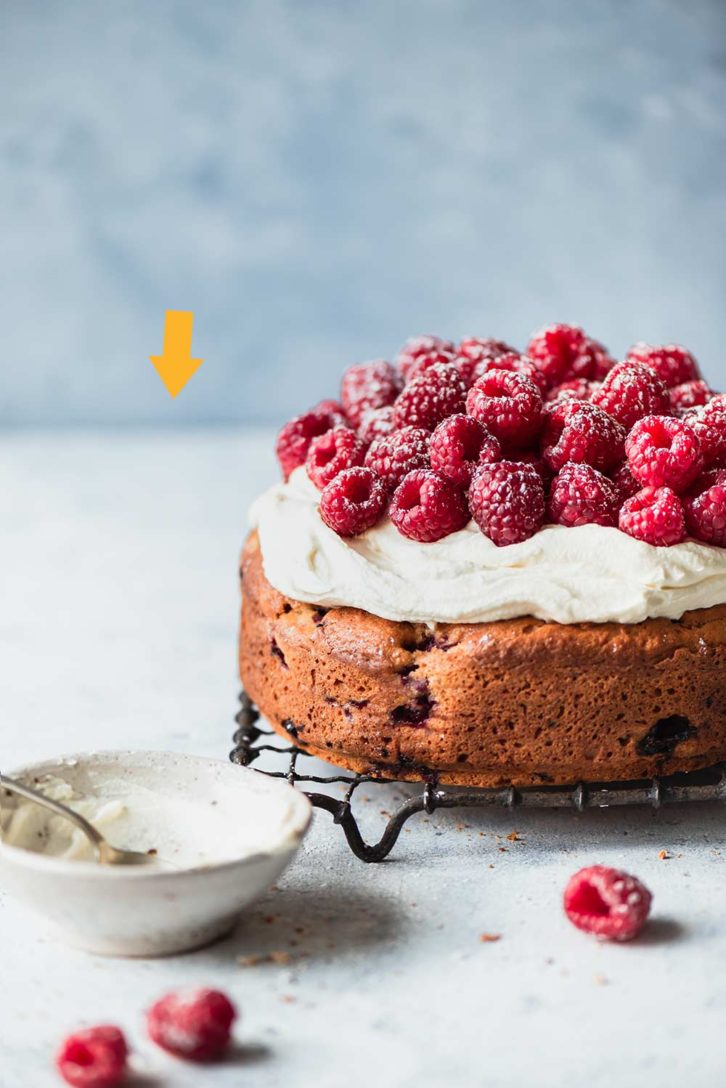 What does Content-Aware Do? It Seamlessly Blends.
Simply, it analyses nearby content, (the sample area), to combine information of your selected areas to blend into surrounding content.
What that means is that when you use this function, it will sample data in your layers to create a match. That match aims at giving seamless blending for removal or touchup of objects/areas.
Why Do I Love This Tool? It's Versatile.
Content-Aware functions allow us to remove unwanted objects in our images. Key to taking our images to the next level by removing unsightly distractions.

By getting a viewer to focus on the things we want them too, rather than distractions, we can provide them with a much more pleasant experience
Did you know that Content-Aware shows up in quite a few tools in Adobe Photoshop CC? This is the reason that I love it.
Which tools have Content-Aware?
Content-Aware pops up in surprisingly a lot of tools that you might already know of or be using. You can find Content-Aware in:
The Patch Tool, Content-Aware Fill, Fill, Spot Healing Brush Tool, Content-Aware Move Tool.
Cool huh – I know right.
And this is super important. Only about half the time does a tool work fully for what you want. The other half of the time you need to use a combination of tools.
The reason why I love Content-Aware is that it's a technique for removal and blending that can be found in multiple tools. Because some tools work better in given situations than others I can still have access to this seamless way to blend in a tool that I know is going to work for my situation.
Let's check out some examples.
'Create Texture' method vs a 'Content-Aware' method.
Here we have spot removal with a 'Create Texture' method vs a 'Content-Aware' method. You can see that the blemish removal is more seamless with the Content-Aware function. Even the small things matter for natural-looking food photography retouching.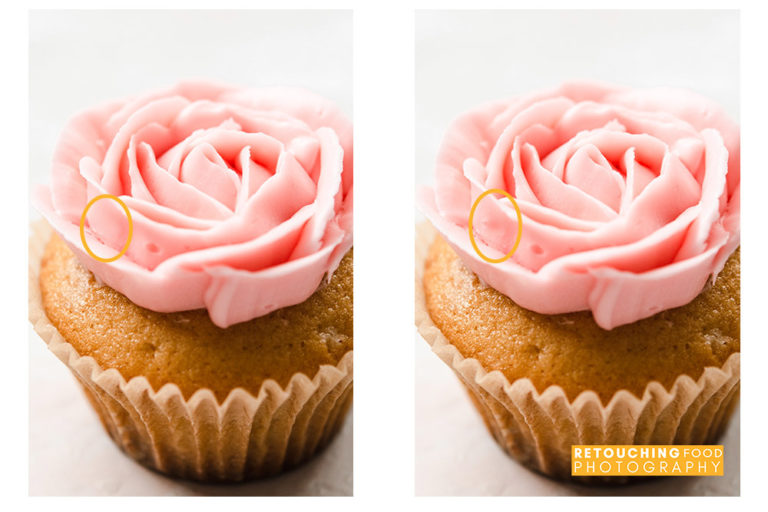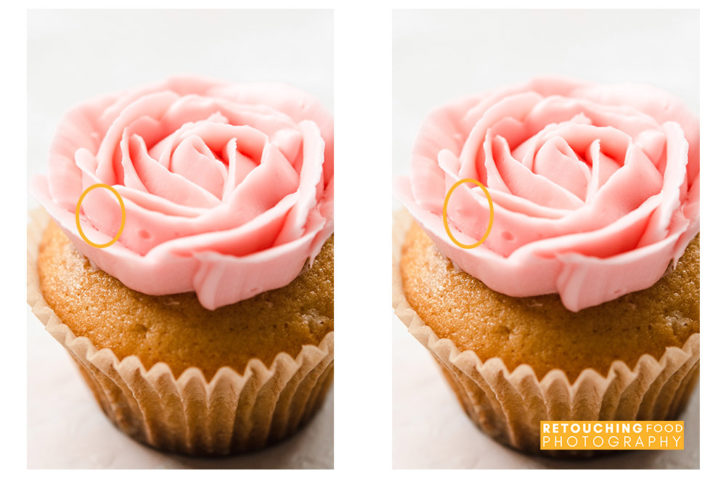 Need to move a garnish? Well, this technique can help you to do that and make sure that you have a seamless blend to surrounding areas. We want it to look like it was shot this way.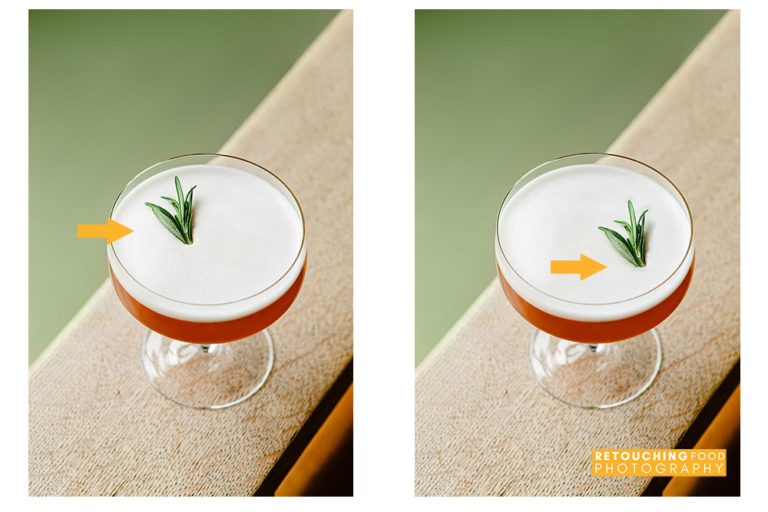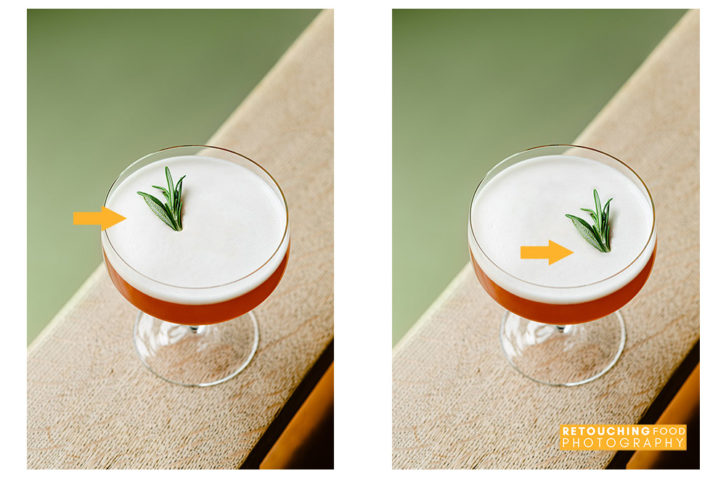 Changing how Content-Aware samples the areas around your selection analyses can also help you customise the best blending settings. It can make the difference between those edges being perfection vs feeling like they have been poorly retouched.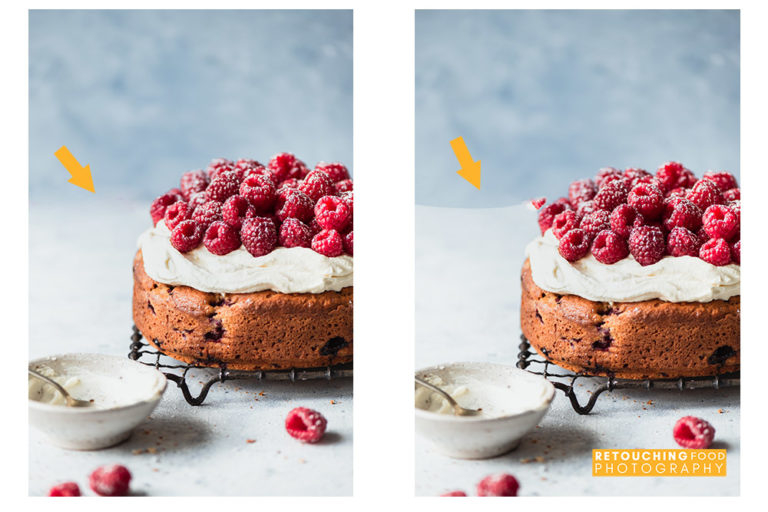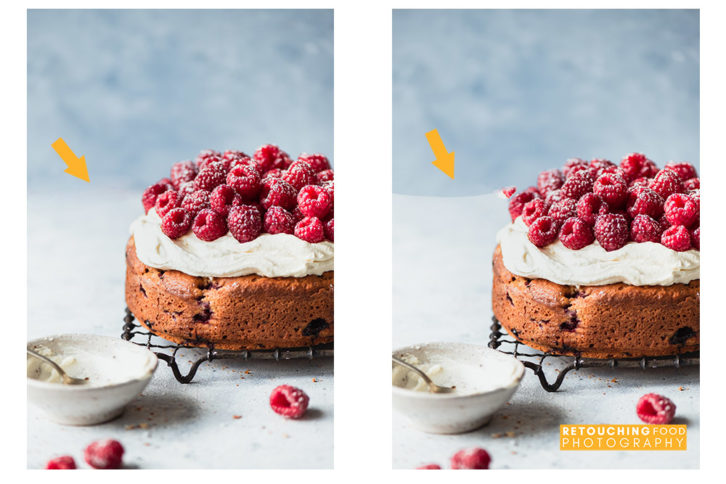 Seamless colour and structure blending on the left looks much more natural.
I'm excited to share how you too can use Content-Aware functions in a range of tools in Photoshop for retouching. I'm having a free training coming up at the end of the month, so be sure to sign up to get notified.