When it comes to food photography, there is merit in approaching your shooting with a 'less is more' attitude and creating minimalist food photography.
So let's just take a quick look at the definition of minimalism when it comes to art it's simply
a method that emphasises extreme simplification or form, using basic shapes and objectivity.
In food photography, this means focusing on the food itself and not relying on the crutch of having 'an excess' of props to tell a story.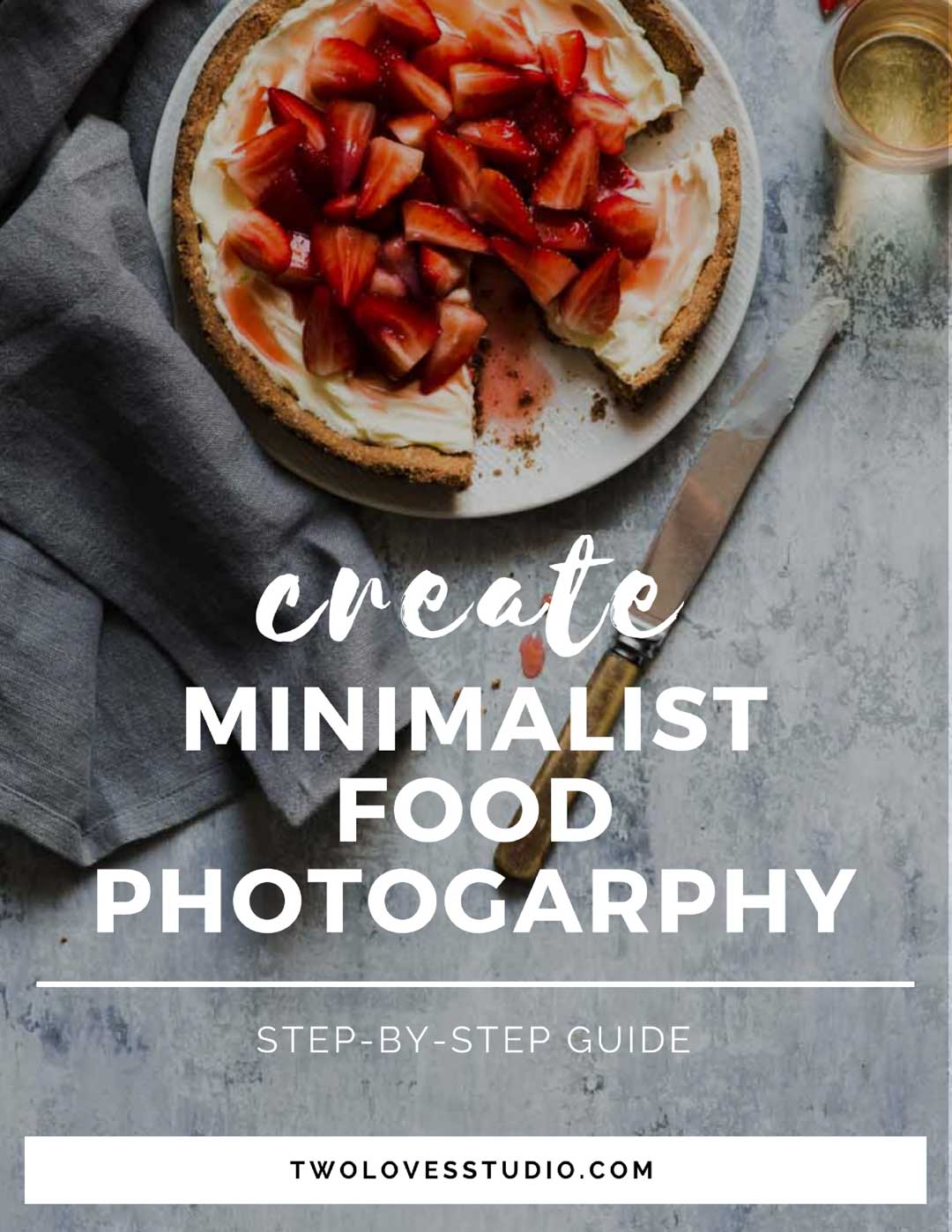 Benefits of Shooting Minimalist Food Photography
Now, granted minimalist food photography might not be everyone's style (and that is a.ok!), but it is at at least worth exploring as there are many benefits that can arise from pushing your creativity in this way.
Get Better at Food Styling
The first and most powerful benefit of trying on a minimalist food photography hat for a day is that it forces you to really focus on the food that you are shooting.
You don't have a lot of props to hide behind, so your approach begins to focus on what your food is doing, how it looks, how the preparation stage has enhanced (or detracted) from the final look.
It forces you to pay attention to the finer details that may be overlooked when we are setting up a huge still life scene.
If your dish is the focus, it should be the most powerful.
It should look it's best. Chef's spend a lot of time getting to know their ingredients and they perform when cooked.
Whilst we may not have the same luxury, the more we just focus on the little details in food – the better and more emotive our images become.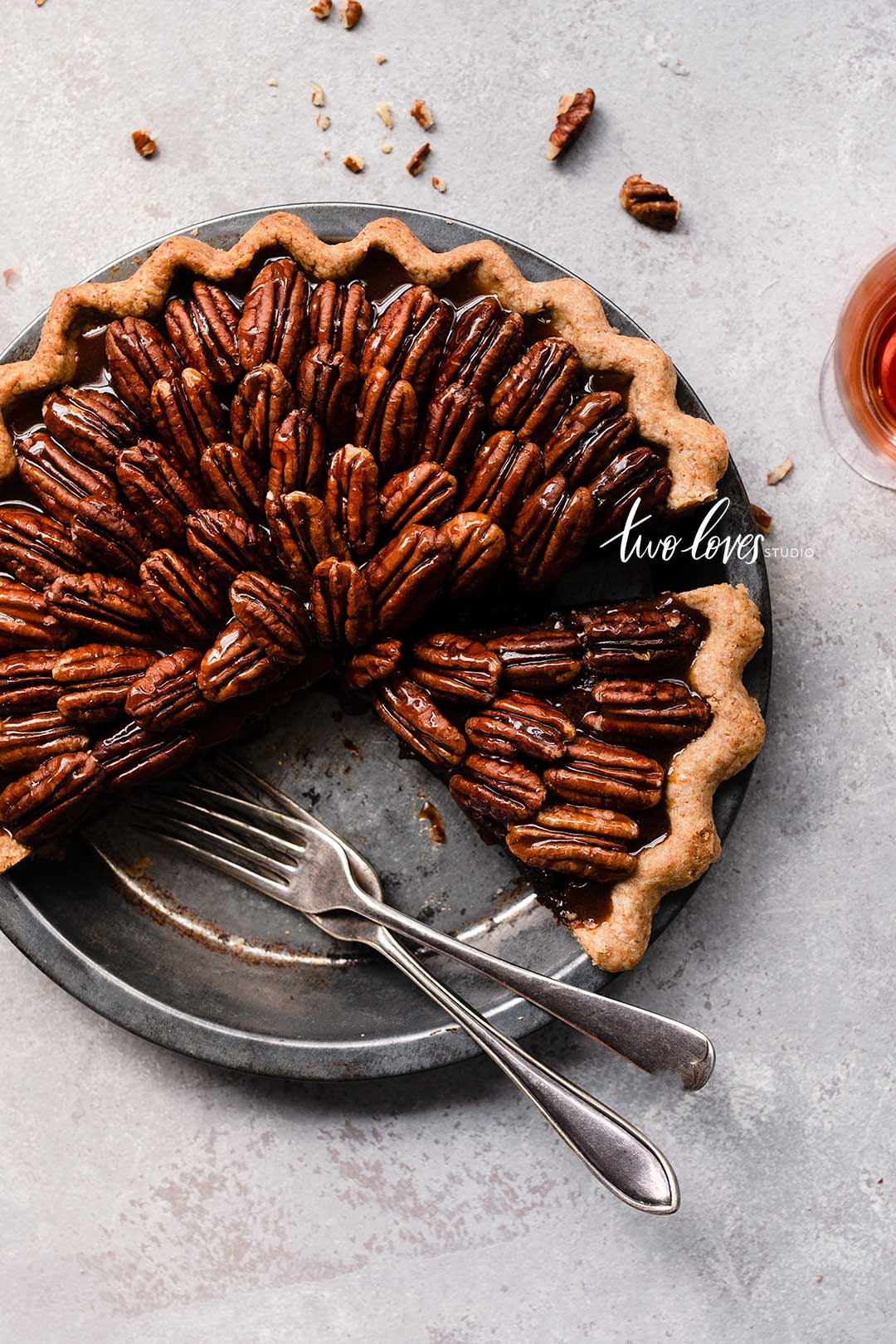 Break Free From Prop Reliance
Props in food photography are important. There is no denying that.
But you don't need a huge prop collection of the most expensive pieces to make beautiful food photography.
Think back to a recent food image you saw that, what did you remember? It was most likely the food.
There are stacks of Instagram accounts out there killing it with a community of followers who use the same white plate over and over. It's because their food is so beautiful it's what we connect with.
Now, I'm not saying that we can never use props again and that you should get rid of them asap. No.
Rather, that you can create absolutely drool-worthy images without them. Wouldn't it be a nice feeling to feel free from their clutch?
That no matter what you had available to you, you have the freedom to create?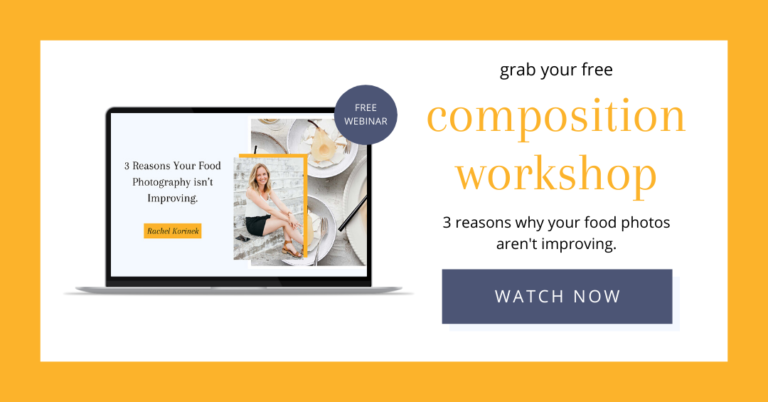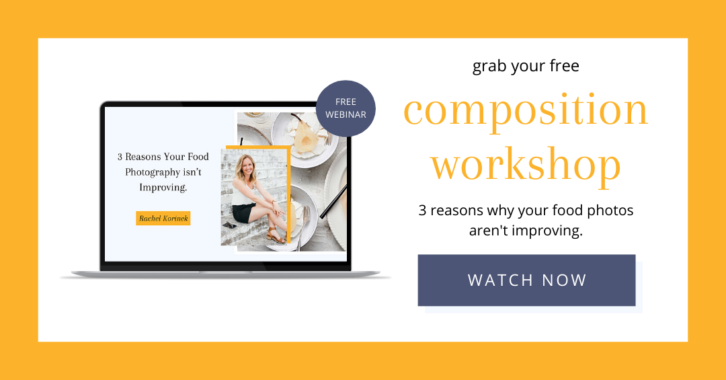 How To Create Minimalist Food Photography
Creating minimalist food photography is a journey. It's a practice.
I have this step-by-step guide for you so you can put these actionable steps into your next shoot and start reaping the benefits of shooting minimalist food photography.
Step 1 – Limit of 4 Props
I think the minimum number of props (backgrounds included) that you need for food photography is 2-3 pieces, but my go-to is around 4.
Go to's
Here are the props that you need to create minimalist food photography.
Prop 1: background
Prop 2: plate or bowl
Prop 3: knife or spoon or cup
Prop 4: linen
Try for the basics, three props + background. Make it fun!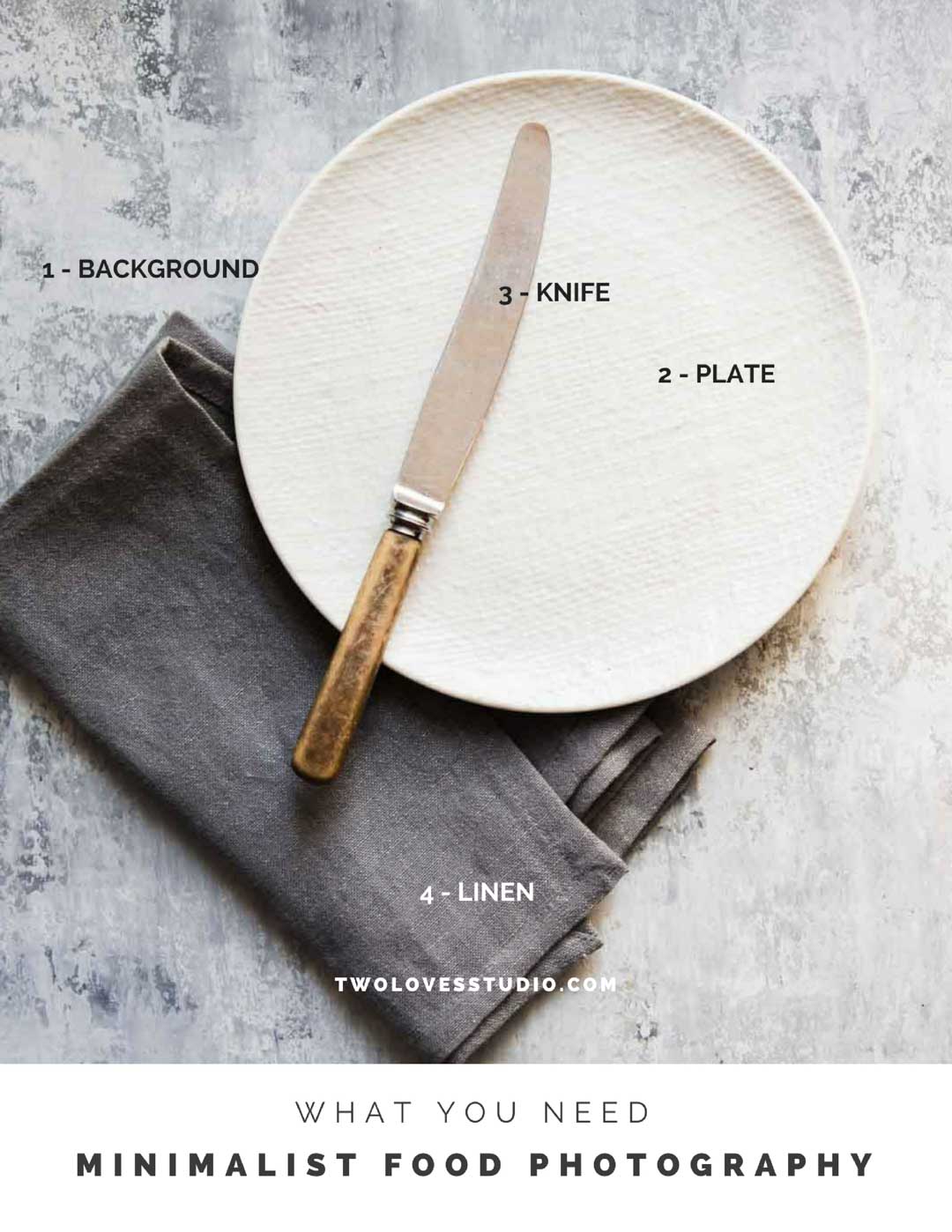 So how do you pick 4 props and still make it fun? (I saw that eye roll. Man, how can I shoot with just that? I hear you say).
This is where I like to use a little game called 'something old, something new'. From the above list, think about which props fall into the below category.
Something old: pick a prop that you have that is neutral but still brings you joy.
Something new: Go out a buy something. Vintage, thrift or homeware store.
Something borrowed: Got a friend or neighbour who has a prop that pops up in their Instagram feed that you love? Ask them to borrow it.
Something you! This could be a background you always use that is your style or a prop that allows shows up in your work.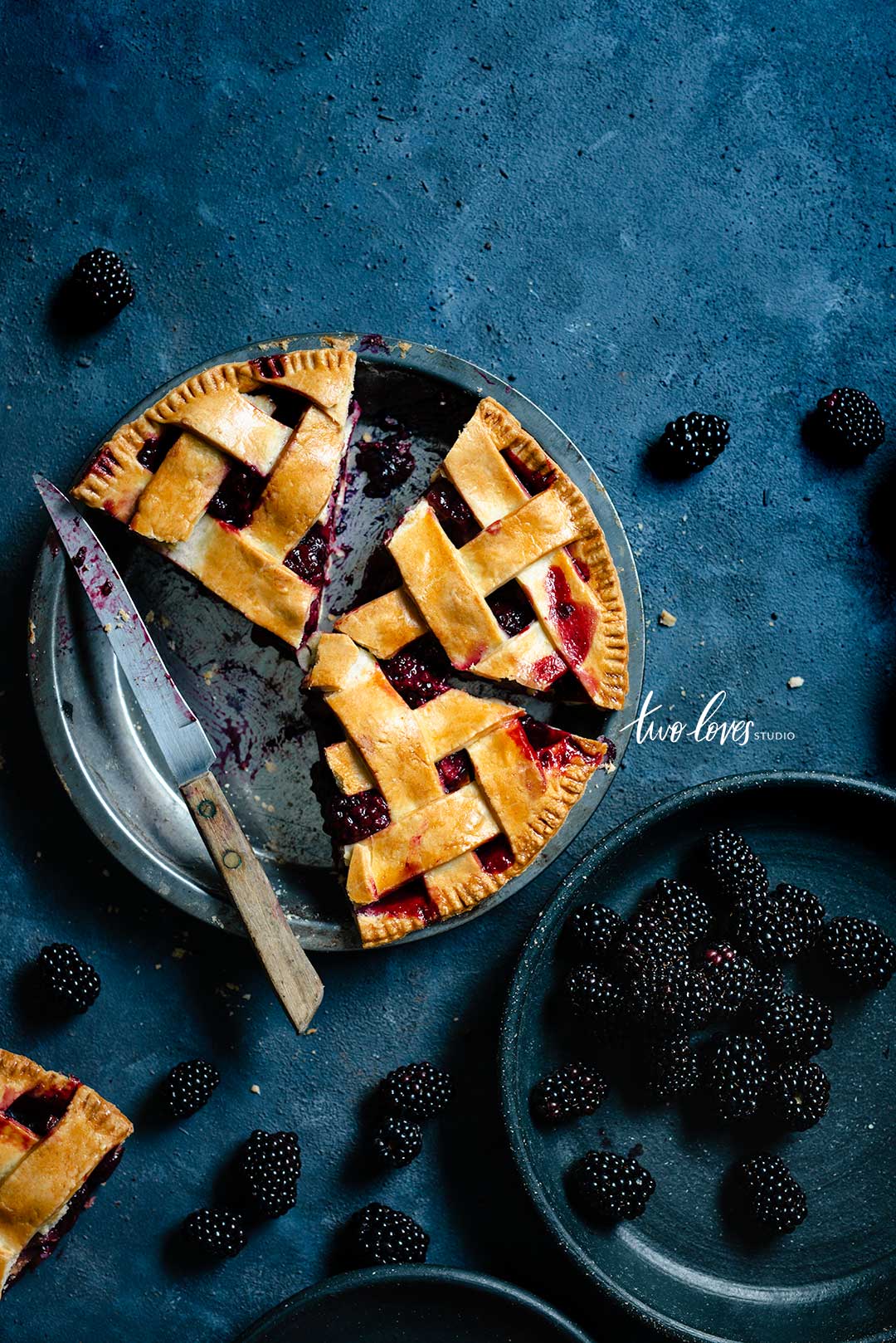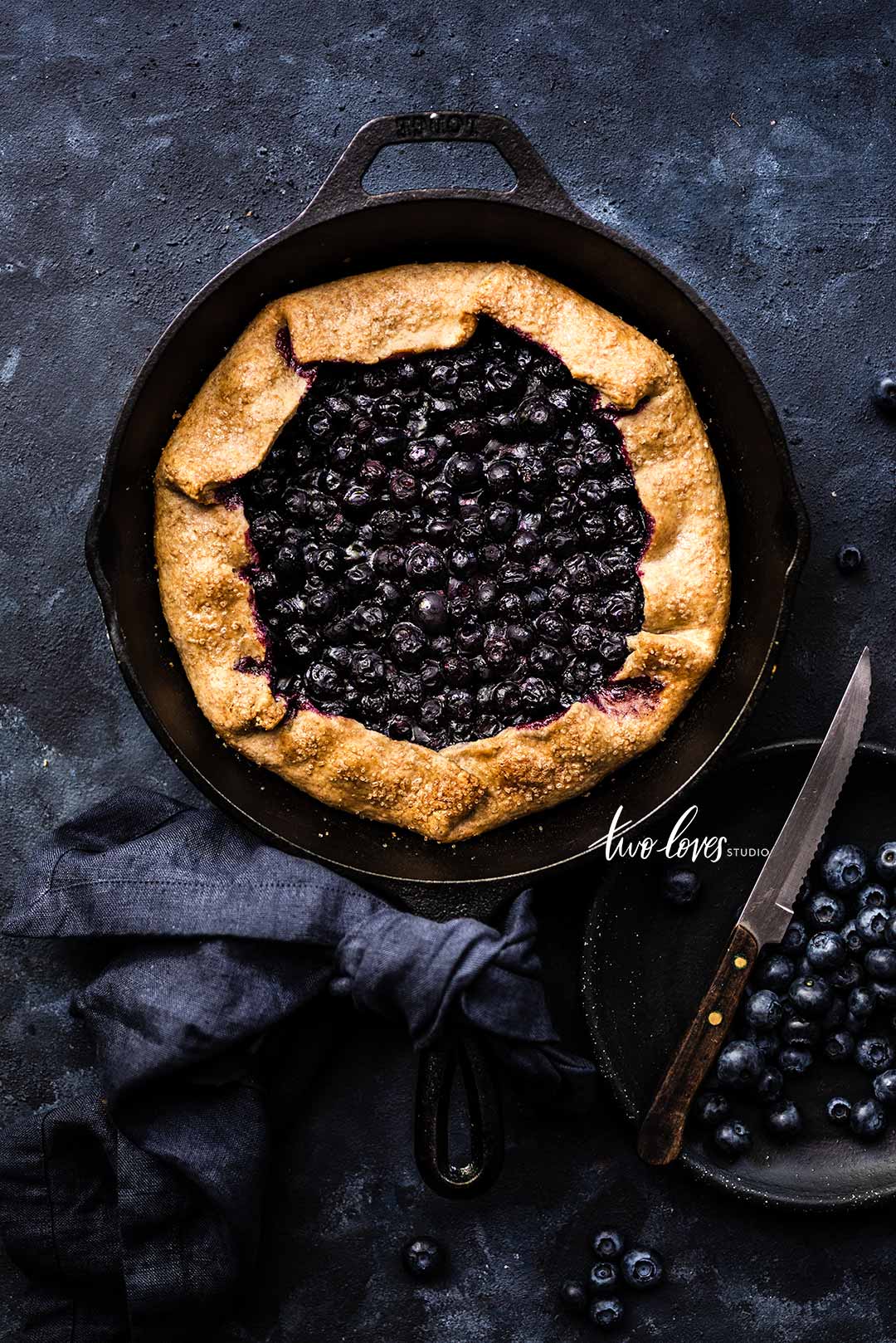 Step 2 – Pick a Dish With Layers
The secret to really creating amazing minimalist food photography is having a powerful dish.
That dish should have a tonne of layers, texture and interest.
Things to think are:
Does the dish have gorgeous garnishes? (Like berries and cream on top. A dusting of icing sugar)
Can it be sliced and styled in many ways? (A cake or slice that can be jazzed up by how you slice and compose it)
Does it have height with a lot of layers (A burger with lots of filling and sauces dripping)
Pick a dish that is going to captivate your audience with this type of interest. Fun colours and shapes can work here too.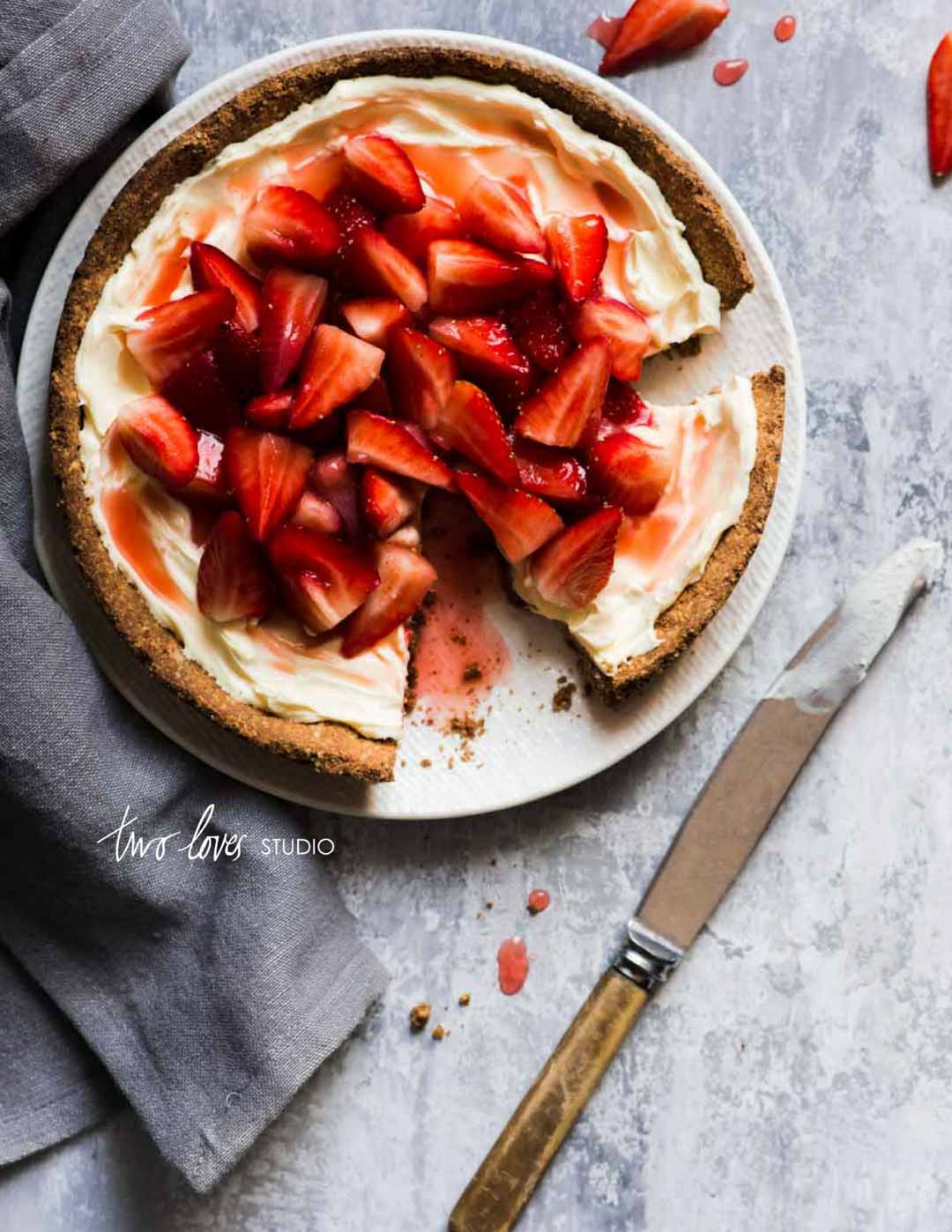 Something that will have ample garnishes. Think texture. A dish that can be cut into shapes.
Step 3 – Create Interest With Your Dish
When shooting minimalist food photography we have to really think about our composition to keep our viewers engaged and interested.
There are two simple techniques that you can use when shooting this approach.
Negative Space
If just having 4 props make you nervous, you can think of negative space as an additional layer of interest.
The power of negative space is that it will balance out your dish, allow your viewer to move to the important subject and connect with it on a deeper level.
Place your subject off to one side, rather than the middle and allow for space around the dish.
RELATED: Passive Space Technique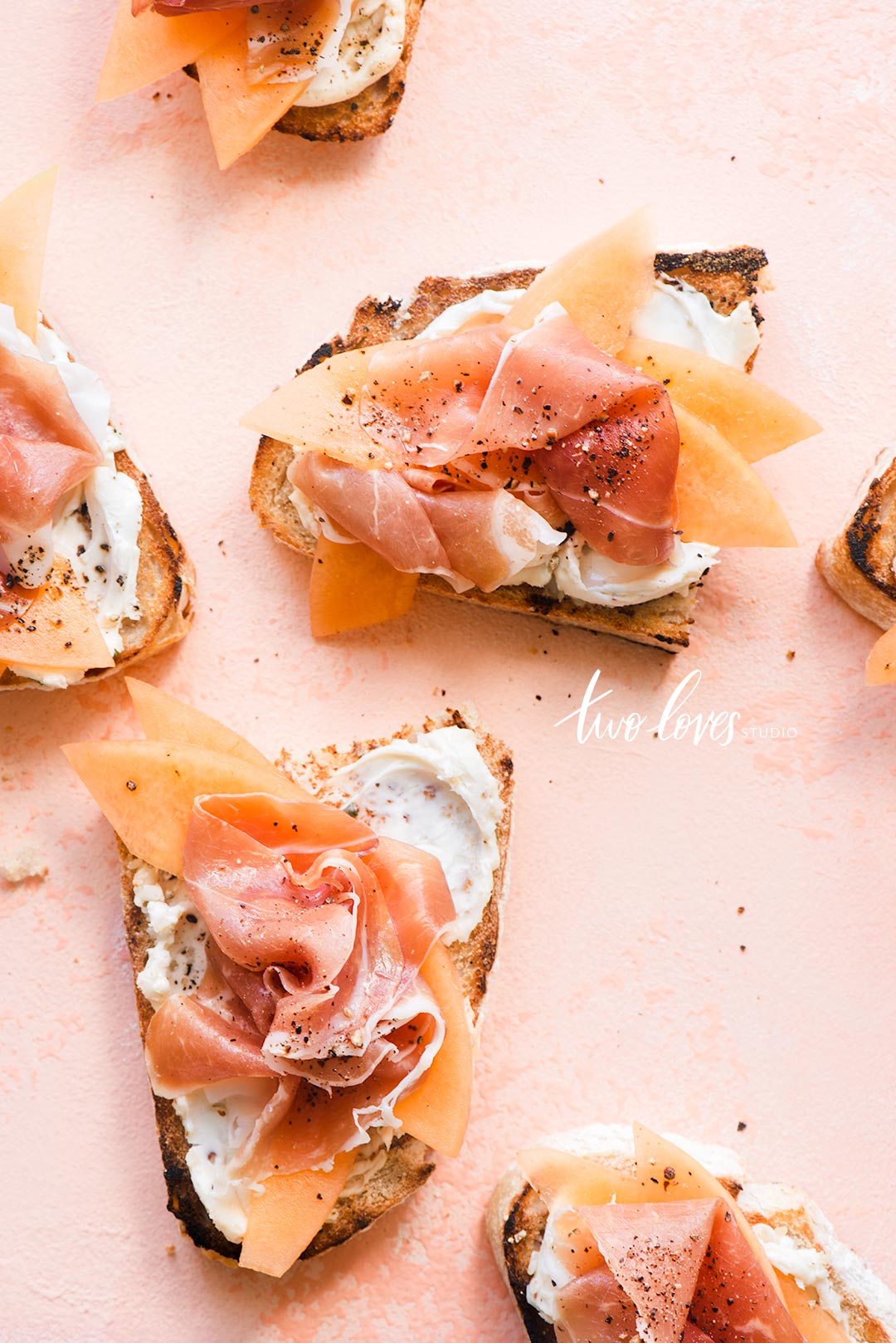 Tight Crop
As we aren't using a whole lot of props to create our story, minimalist food photography can be really powerful when we shoot tight on our subject.
Not to be confused with macro shooting.
Try cutting off the dish and props to create tension. Really allow the viewer to focus on those gorgeous layers in your dish.
Use a narrower focal length lens where you can to force you to get up close and cut out the unnecessary.
Try with half of the frame containing your subject and a half containing negative space.
Now shoot, rearrange shoot again.
Keep playing with how you've styled your food, where it is placed in your frame and how you're cropping it when you shoot.
Remember, if you feel uncomfortable then you are heading in the right direction. Amazing creations come from places we don't anticipate sometimes.
So, I am excited to know what 4 props you're going to pick to create your minimalist food photography! Let me know in the comments below.