This post may contain affiliate links from products and services we love and trust.
Have you ever wondered what would be the favourite food photography lenses of a professional food photographer? I'm sure you have, I know I do.
The lens that you pair with your favourite angles and food subjects help us get our style. This is one of the reasons I'm always curious about what photographers favourite lenses are.
So I asked 23 photographers, (24 including me) to share what their favourite food photography lenses are. Let's jump straight in!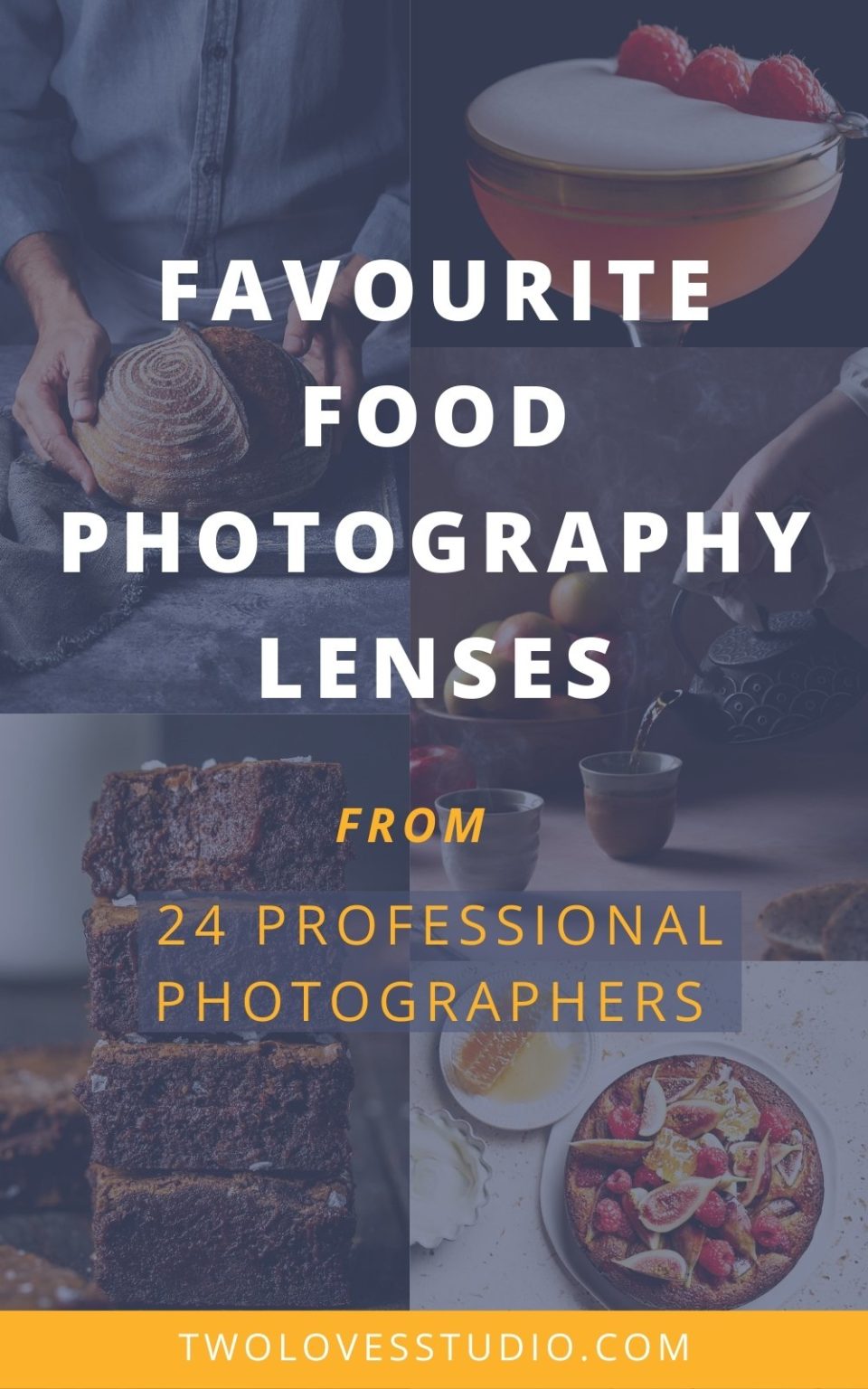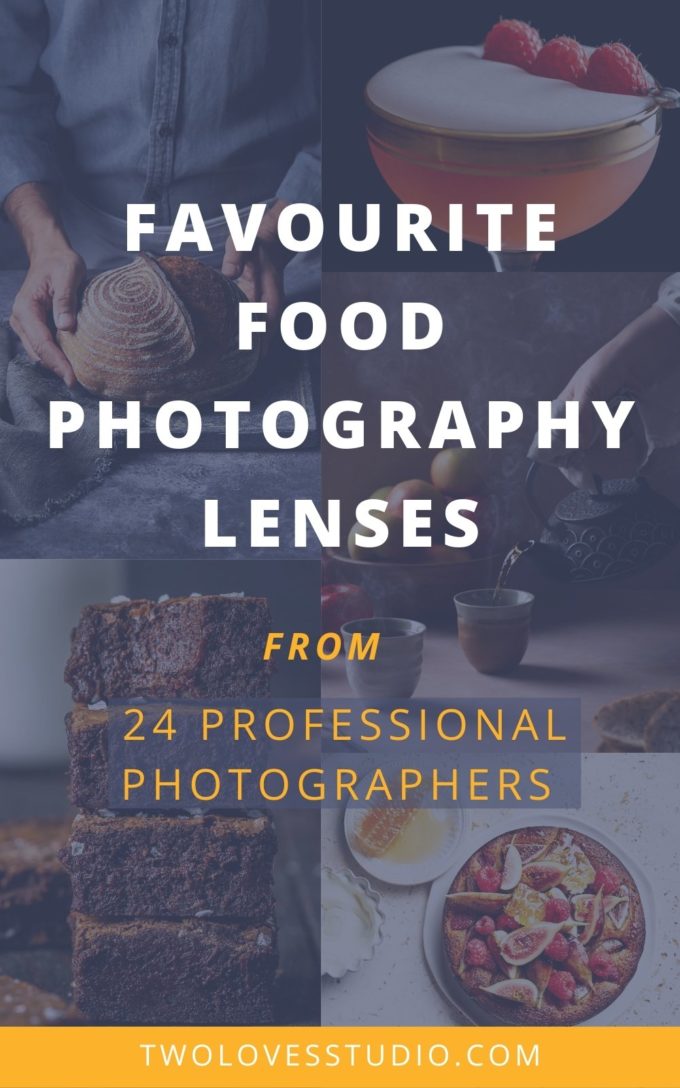 Favourite Food Photography Lenses From Around the Community
24-70mm f2.8 has always been a favorite on any camera system because of its versatility to be used in a variety of food photography applications.
From 24mm for a wider angle over head shot to 50mm for portraits of people (and food!) and 70mm for tighter detail shots with nice compression.
I also love to use it for video work, giving me the ability to execute an entire shoot without swapping my lens.
Zoom lenses can tend to be criticized for a reduction in sharpness in comparison to prime lenses.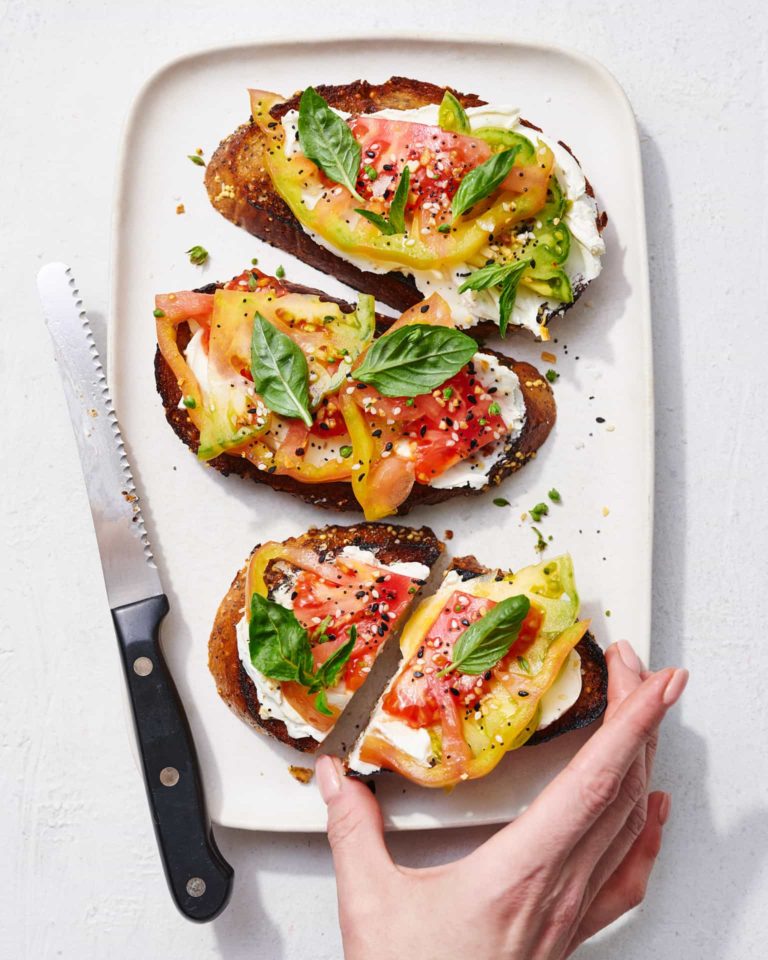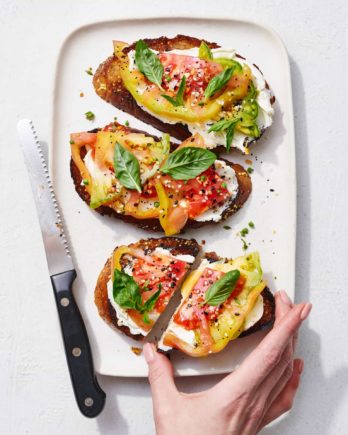 But, the glass on the NIKKOR Z 24-70mm f/2.8 S is top-notch and in combination with the mirrorless technology, rivals the quality I get with my best prime lenses.
To check out more of Joanie Simon work, head over to The Bite Shot.
Sony 90mm Macro f/2.8 – Miguel Buencamino: Favourite Food Photography Lens
This was a tough call and I wish I could pick two lenses since I consider myself a hybrid shooter (photo + video). Since I was only able to pick one, this Sony 90mm Macro is it.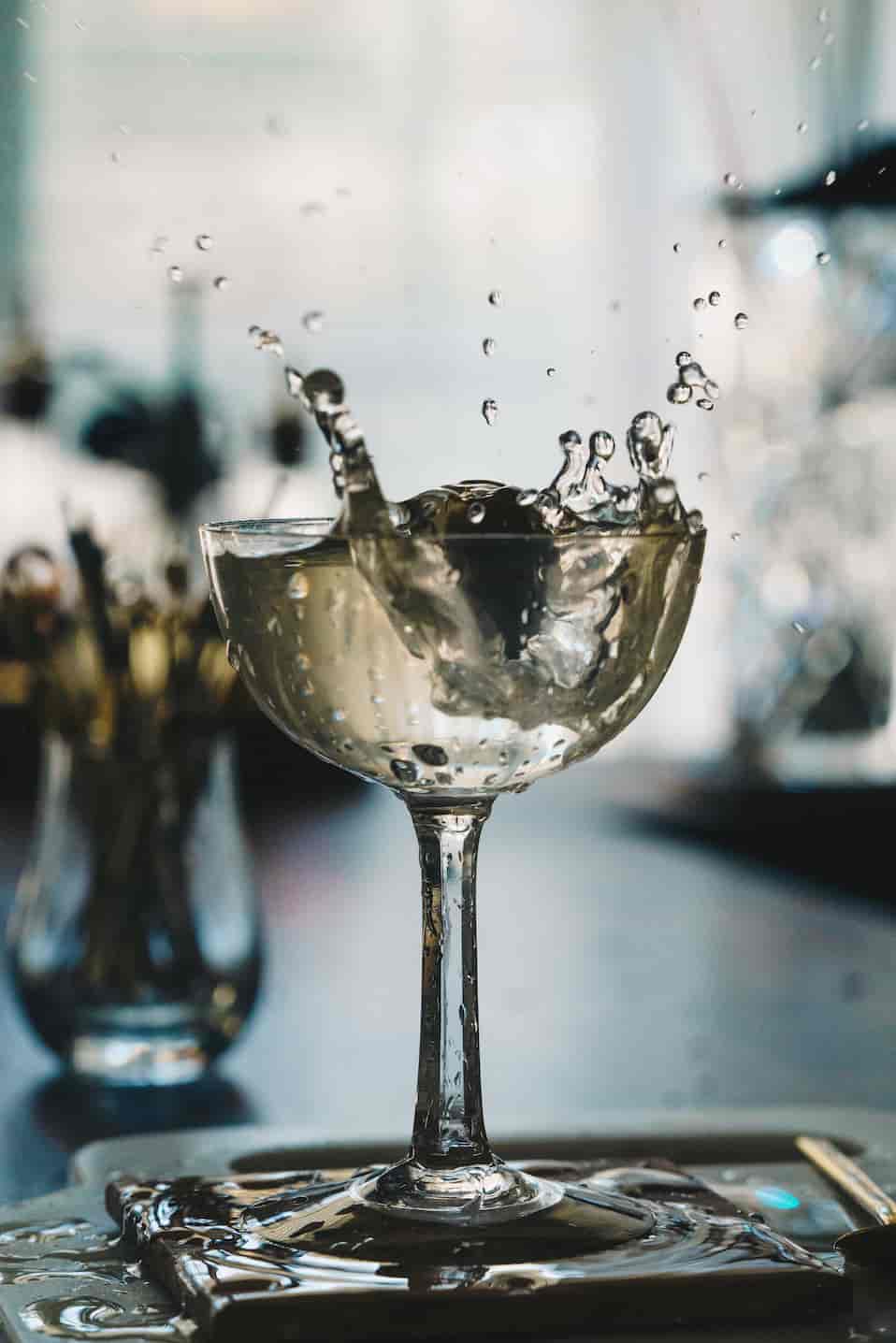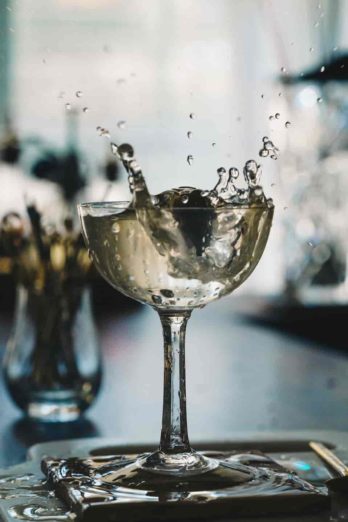 A majority of my content is typically focused (ha, get it?) on drinks, ice, cocktails and spirits.
The composition of most of my shots are tight and I love being able to capture the small details in the glass; whether that's the sharp edges on a hand-cut ice cube or the citrus oil that is expressed from the zest.
This lens is perfect for those uses since the details are so tack-sharp while still providing some softness to the imagery making it a great portrait lens to boot.
I love the focus clutch built into the lens as well. It allows you to manually go from AF/MF then fine-tune from there. This lens is on my A7iii 75% of the time. With honorable mention going to my Sony 35mm f/1.8 for photo/video and Tamron 28-75mm f/2.8 for all-around use.
To check out more of Miguel Buencamino work, head over to Holy City Handcraft on Instagram.
The Fujinon XF 56mm F/1.2 is easily my favourite lens in the entire fuji ecosystem. When it comes to on-location shooting you need versatile gear and this lens wide open allows me to take advantage of all available light. 56mm on the fuji X system is 85mm equivalent to a full-frame camera.

This focal length is also great for portraits both in the studio being super sharp at F8 and creating creamy bokeh for outdoor space where you need a less distracting background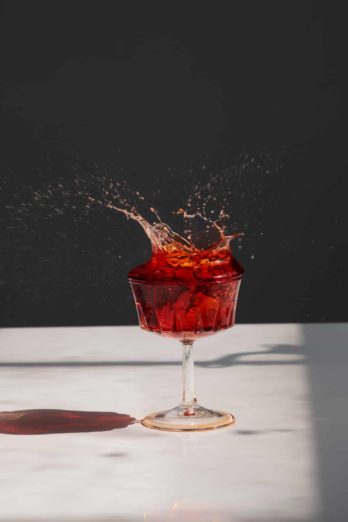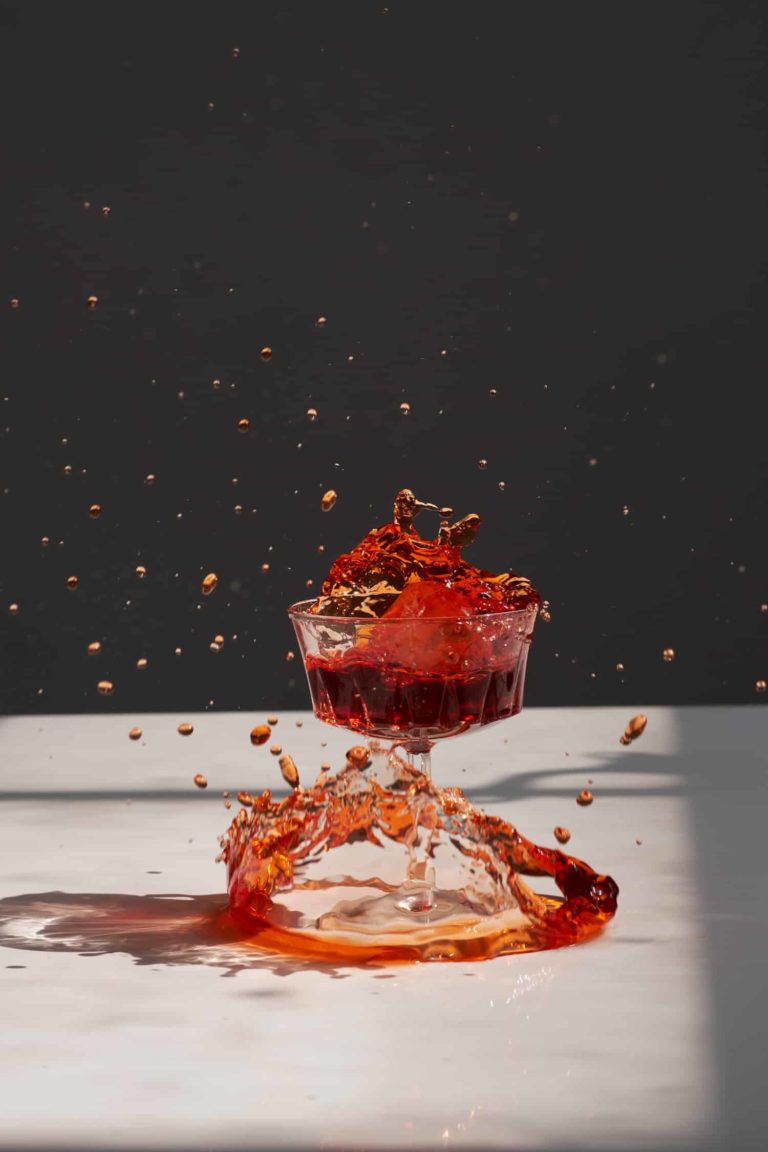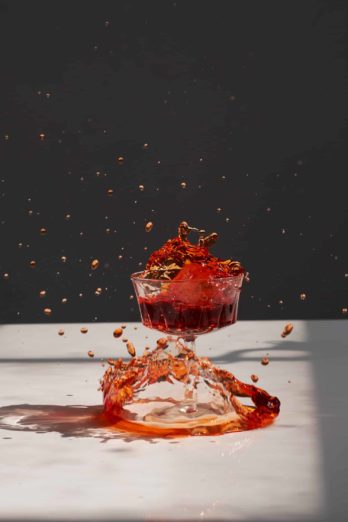 I personally love shooting the lens at F2 in most situations. The throw on the lens is also great for those who like to use manual focus as well. A large number of images in my current portfolio were shot with this lens and it continues to have a special place in my heart.
To check out more of Justin Sisson work, head over to Justin Sisson Photo on Instagram.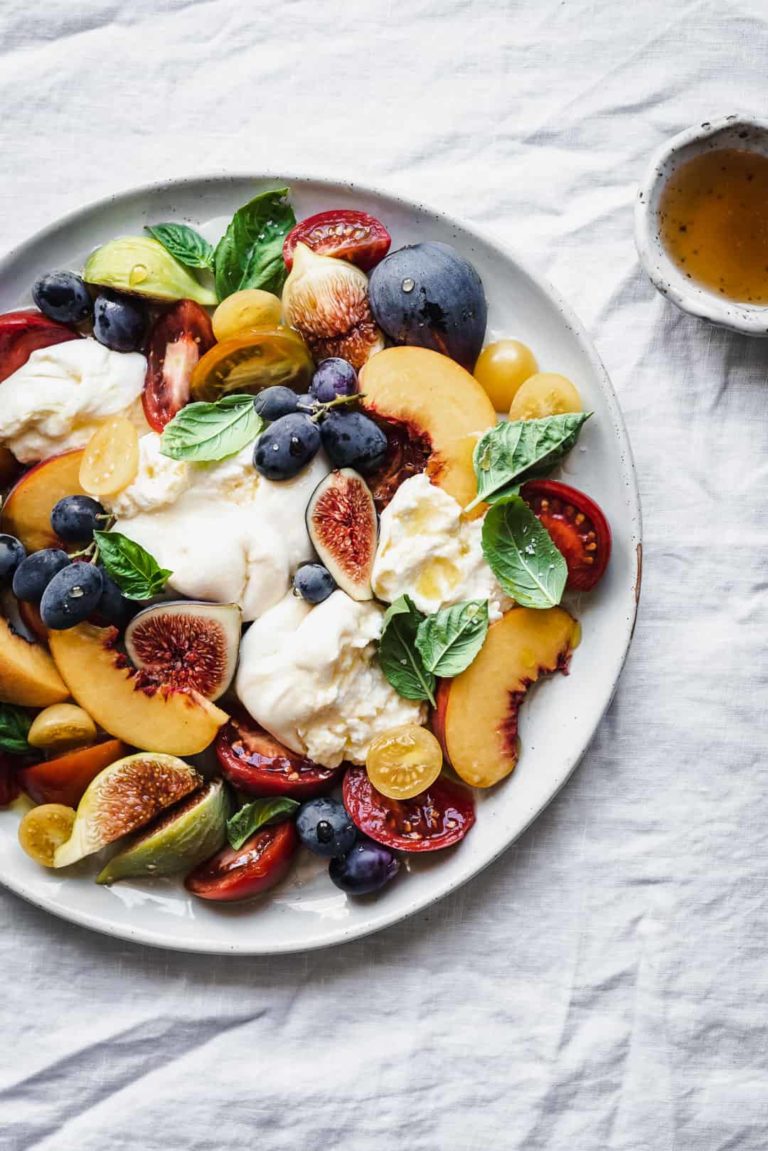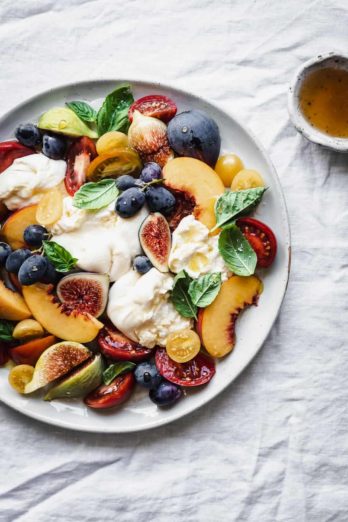 After shooting primarily with a 50mm lens when I first started my food photography journey, I was pleasantly surprised when I made the switch to a 60mm lens.
I find the Nikkor 60mm Micro Lens to be such a versatile focal length. It fulfils both macro capabilities for close-up details and is flexible enough to allow for portraits with limited distortion.
The 60mm has become my go-to prime lens for my food photography!
To check out more of Bella Karragiannidis work, head over to ful-filled on Instagram.
After having fun with the golden standard nifty-fifty, the next addition to my lens collection had to be a macro lens. It was a game-changer regarding it gives me the possibility to show the details and texture of my heroes like never before.
From insanely beautiful closeups and next-level lifestyle captures to high-end product photography, a macro lens is a must-have in every ambitious photographer's gear set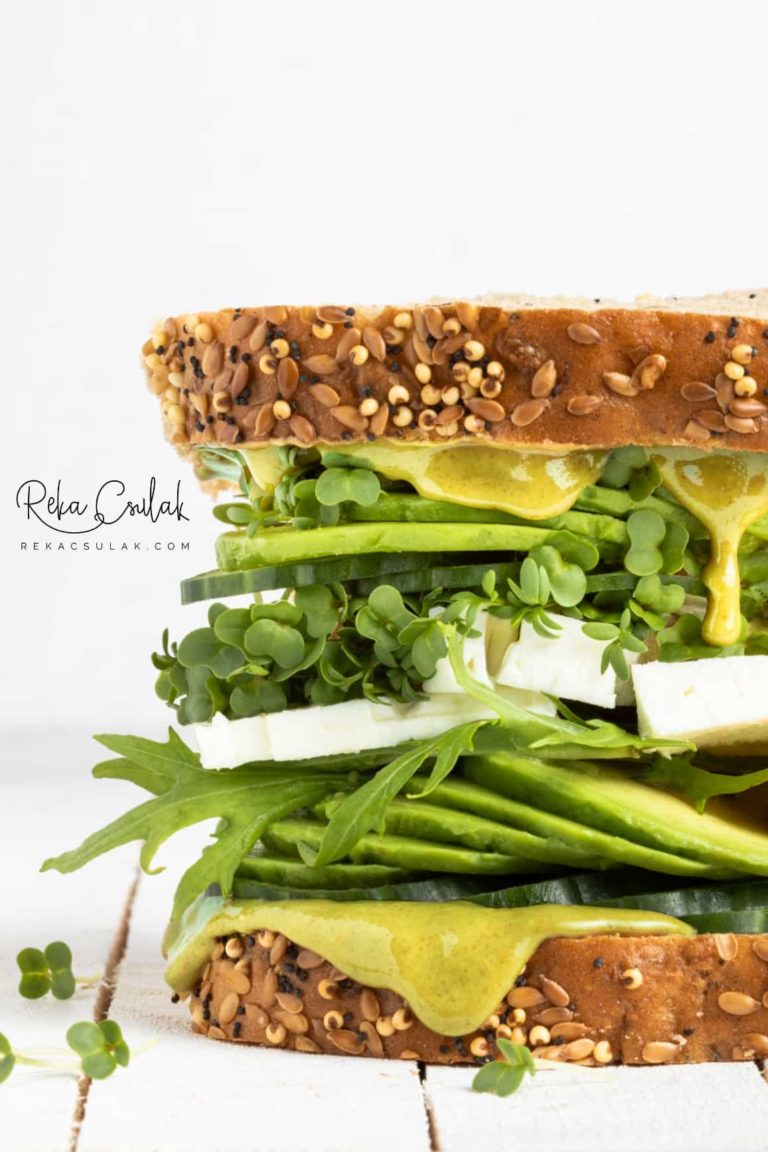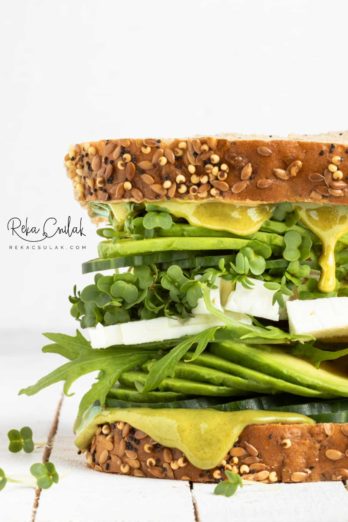 To check out more of Reka Csulak work, head over to Instagram.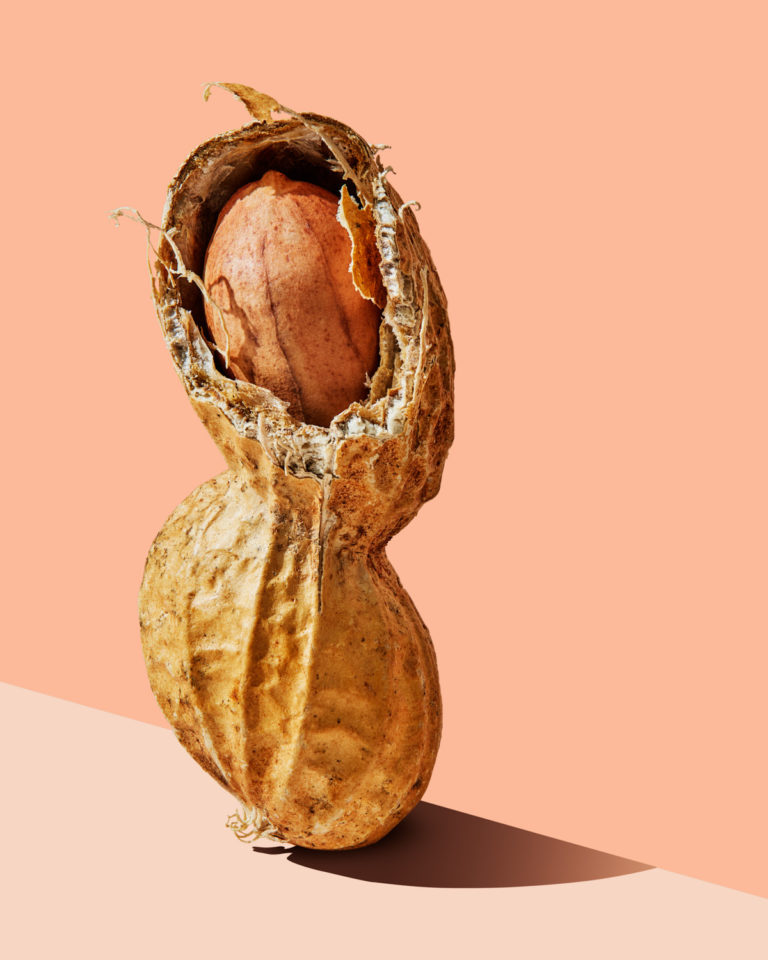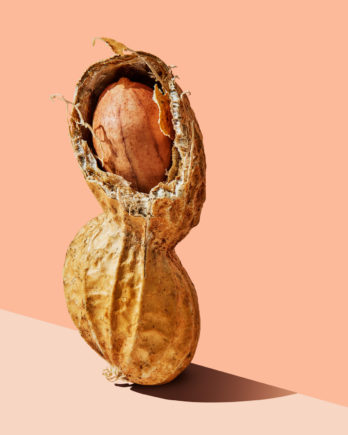 My favourite food photography lens is the Canon 100mm macro.
This lens offers so much versatility. Whether I'm shooting life-size macro details or mid-range subjects, this lens produces a quality of sharpness and clarity that I like to incorporate into my work.
Color is a big component of my style, and this lens has the least amount of chromatic aberrations and color fringing that translates into the most accurate colors.
To check out more of Leslie Grow work, check out their Instagram.
The lens I use most is my Canon 24-70 MM F2.8 as it's versatile, tack sharp with little chromatic aberration and distortion.
I use this lens as it's versatile, tack sharp with little chromatic aberration and distortion. The zoom makes shooting in tight spaces handy too.
It's definitely my go-to lens when I'm shooting products for clients.
However that all said, my absolute favourite lens, and I think will always be, my Canon 50mm F1.2. It's soft, not versatile in tight spaces and has chromatic aberration issues at times.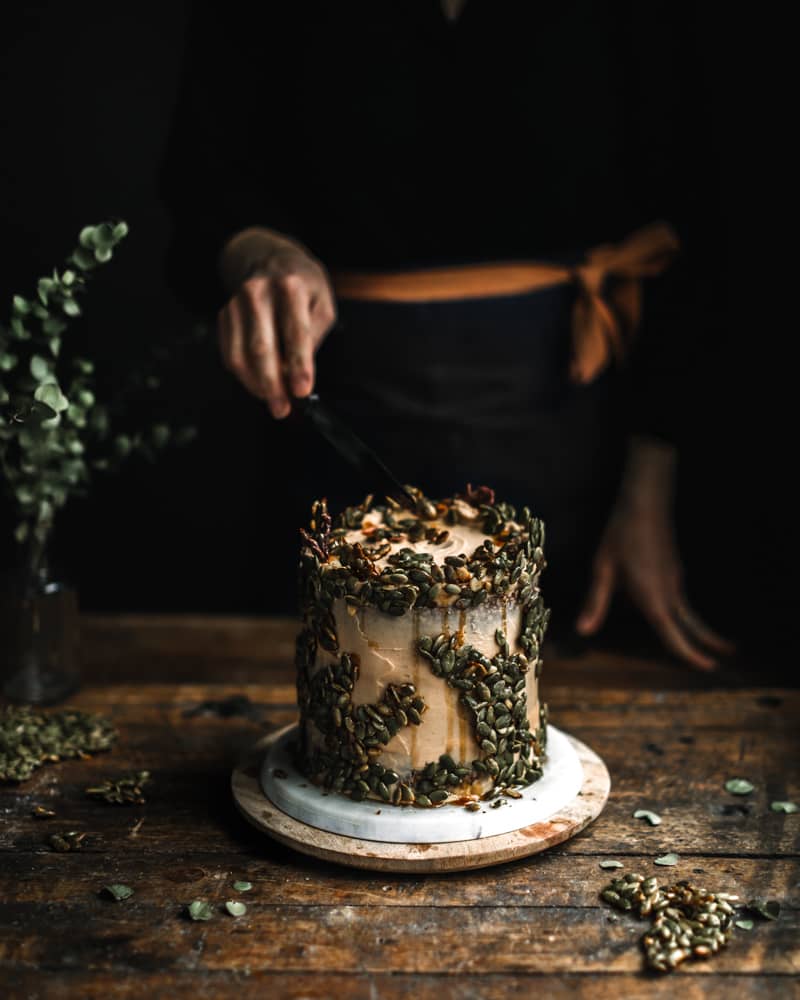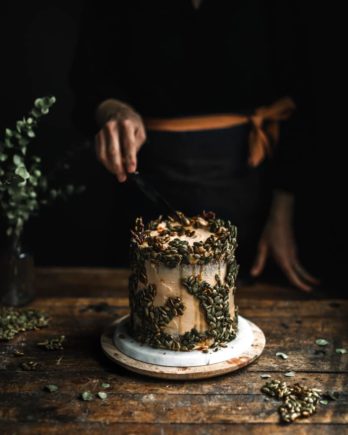 The mood, the bokeh, the depth of field in my humble opinion negates all the cons I just mentioned. Photos taken with 50 mm F 1.2 offers more personality, mystery, intrigue and emotion in photographs. All the qualities I strive for when snapping an image.
To check out more of Betty Shin Binon work, head over to Stems & Forks.
For me, a long focal length macro lens is so much more than just for close-ups. A tight crop is aesthetically pleasing in food photography. I don't often want a super-wide field of view, especially for straight-on shots.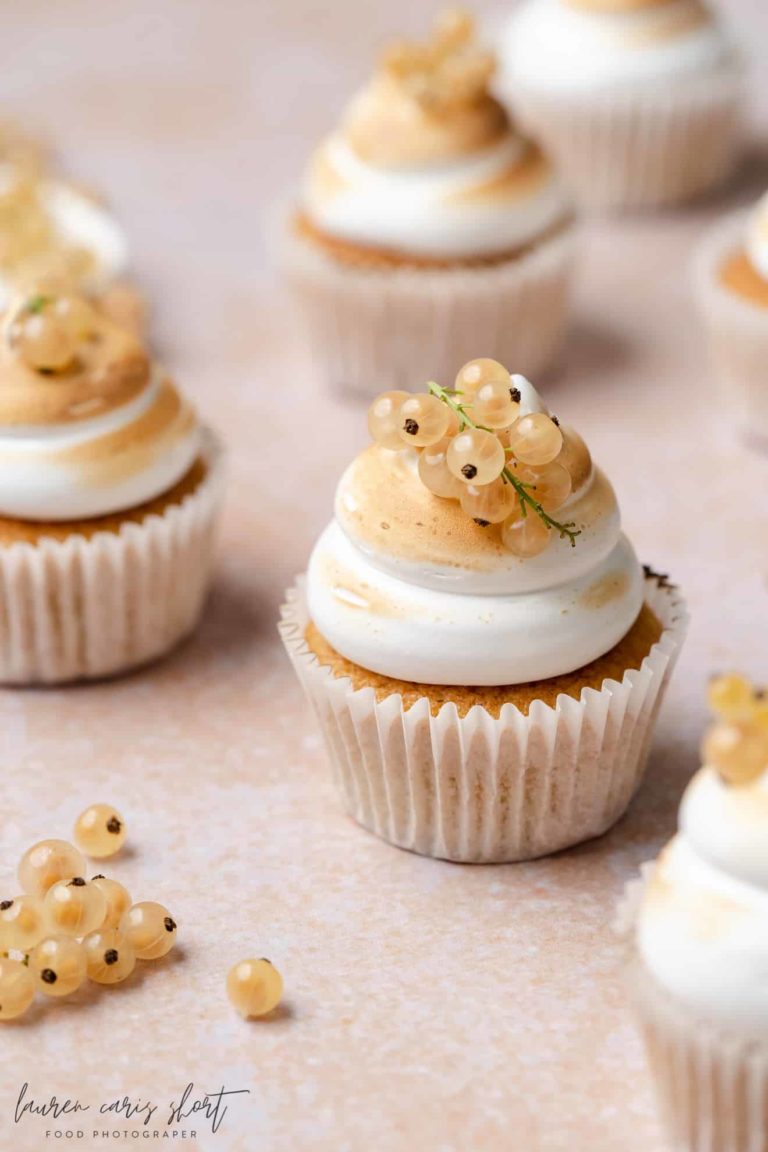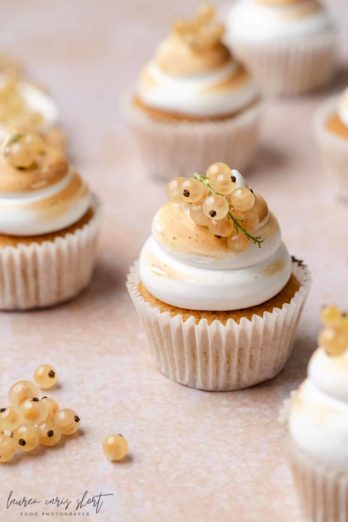 This particular lens has a minimum focus distance of just 28cm, so I can get really close to my subjects and still have tack-sharp focus.
This allows me to create impactful food portraiture shots like these cupcakes, which allows me to get an interesting angle, and capture all the detail like in the toasted meringue on top.
Whenever I think about adding a lens to my kit, it has to add something different to my work than something I already have. This lens really helped me develop my signature style. It's definitely the one I reach for the most, and the one I'd choose if I could only keep one lens!
To check out more of Lauren Short work, head over to Food Photography Academy.
My favorite food photography lens is the 50mm 1.8. It's the lens that I use for most of my pictures.
I also have the 24-70mm 2.8 that I use for overheads if I need to capture a large area. If not, I use the 50mm for overheads as well.
It's a fixed lens so my camera has to go on a C-Stand to get the right height, but I love the pictures that the lens captures.
Since the F stop goes down to 1.8, I can create better Bokeh with flowers and leaves with overheads as well as with straight-on shots. The camera I have is the Canon T6i. It's known in the photography world as a starter camera.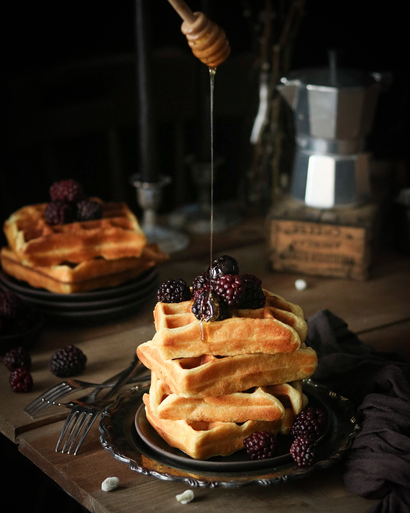 I'm sure I'll upgrade one day, but for now, it still works for me. And it works great with my 50mm lens. This lens is compact and lightweight and very affordable compared to other lenses. Perfect!
To check out more of Moniques work, head over to Monique Polanco Photography.
Nikon 105mm f/2.8G Macro – Himanshu Taneja
My favourite food photography lens is the 105mm macro. I love this lens for its versatility, very shallow depth of field, and sharp output.
I use it for top-down shots as well as for 45-degree angle shots. This has become my most used lens so far.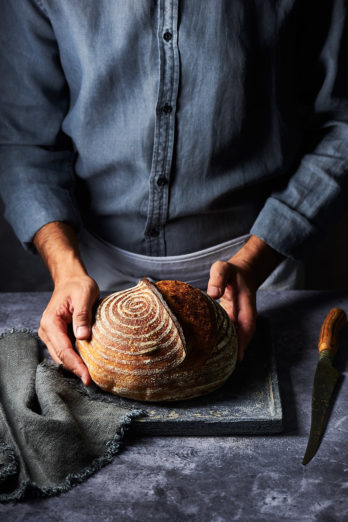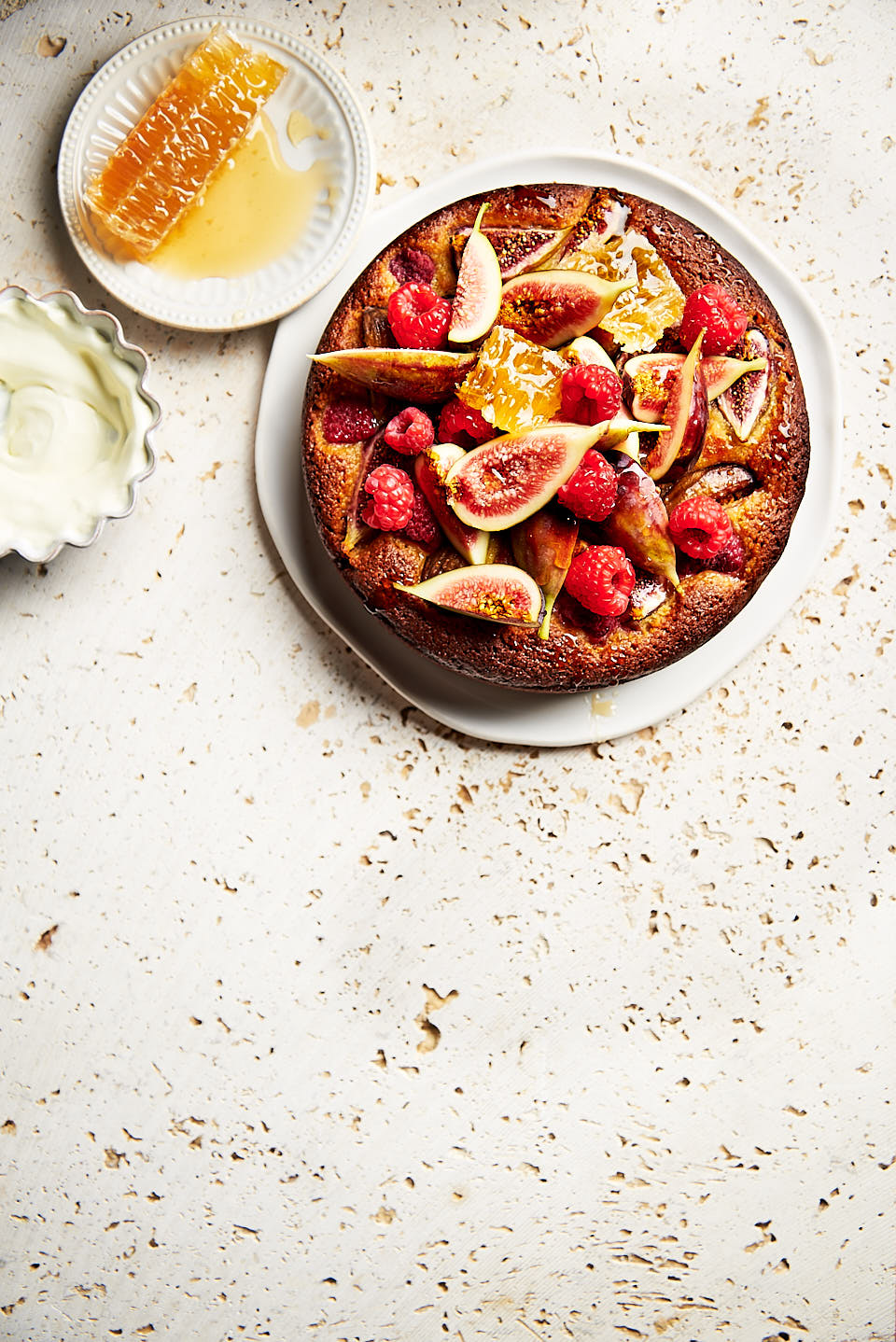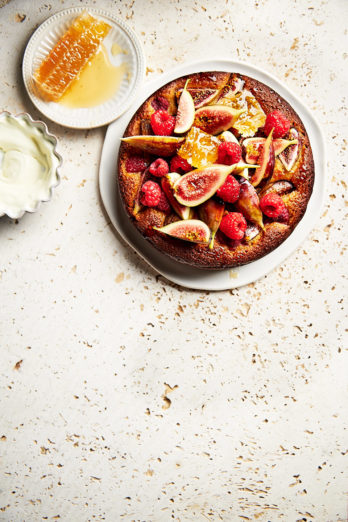 To check out more of Himanshu Taneja work, head over to their Instagram.
AF-S Micro Nikkor 105mm 1:2.8 G ED – Jenn Davis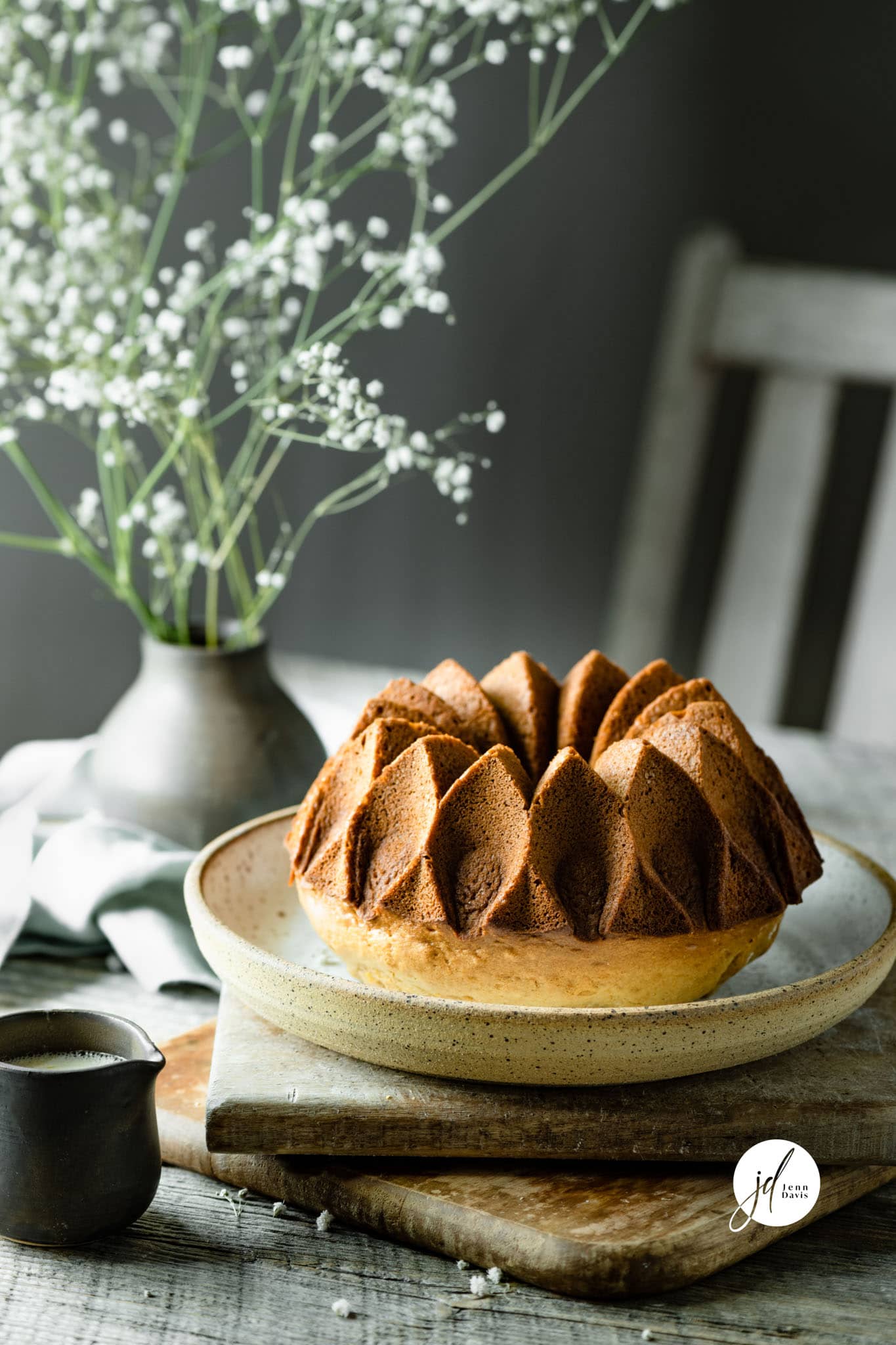 I can't give enough love to the 105mm lens. It's my favorite food photography lens.
I use it for close up detail shots for amazing sharpness, pulled back food portrait images to create a lovely bokeh around the hero, and even step back for small scenes for nice compression. It's my most used lens and always the first one I reach for.
To check out more of Jenn Davis work, head over to Two Cups Flour.
Pentax Promaster Spectrum 7 100mm 3.5 – Erin Beutel
When I switched from SLR to DSLR I decided to stay with Pentax because it is backwards compatible with all old film lenses. I bought this fantastic old 100mm lens on Ebay for about $60 and it is just a sharp little gem.
For me, the 100mm is my favourite because of the shallow depth of field combined with the compression to give depth to the scene.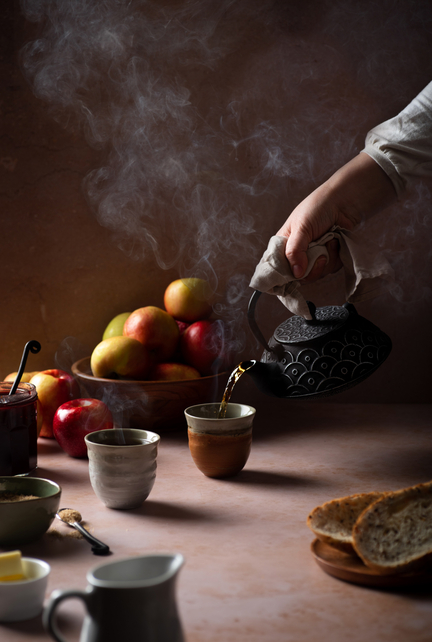 It has a magical way of rendering both color and detail. It can pull you into the image and make you feel a part of the story. It's an unconventional setup but it works for me and I love it!
To check out more of Erin Beutel work, head over to The Teatime Baker on Instagram.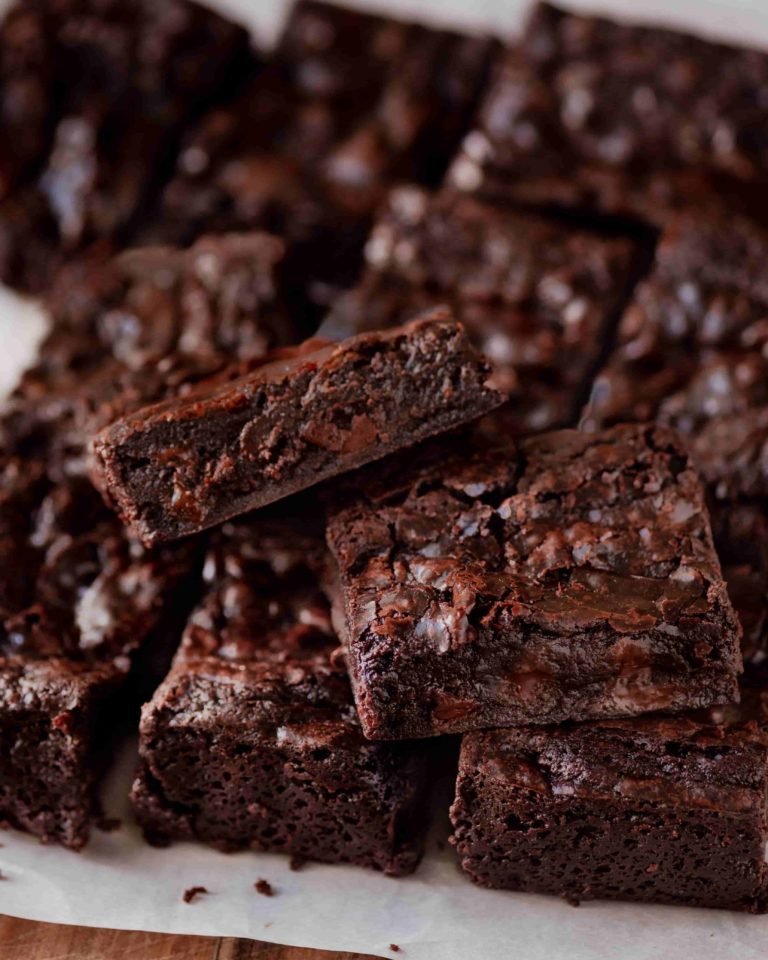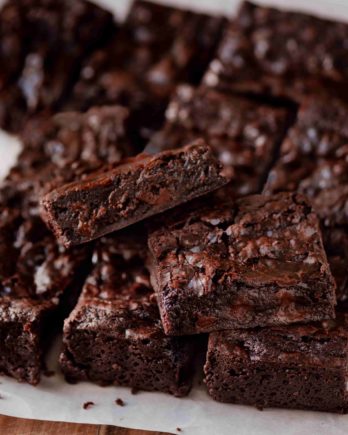 My favorite food photography lens is the Nikkor 105mm macro.
This lens brings that beautiful bokeh in a way that no other lens I have used does. It's also my go-to lens when I want the details in a dish to truly shine – the crinkly top of brownies, the salt clinging to roasted tomatoes, the olive oil glistening in a bed of creamy hummus.
And for the quality and durability, this lens is quite a bargain!
To check out more of Nisha Vora work, head over to Rainbow Plant Life.
This might surprise everyone, it's my absolute favorite. I work with mainly direct natural sunlight.
95% of my photos are taken outside in that harsh California light and for me this lens is chefs kiss. It's not high end, but because of the light that I use and also how I edit with more texture, clarity and dehaze I am able to manipulate my images to my particular style.
It also does not distort the image as much as other lenses I find and because I only do strictly food photography I am able to get the right angles and distance for my shoots.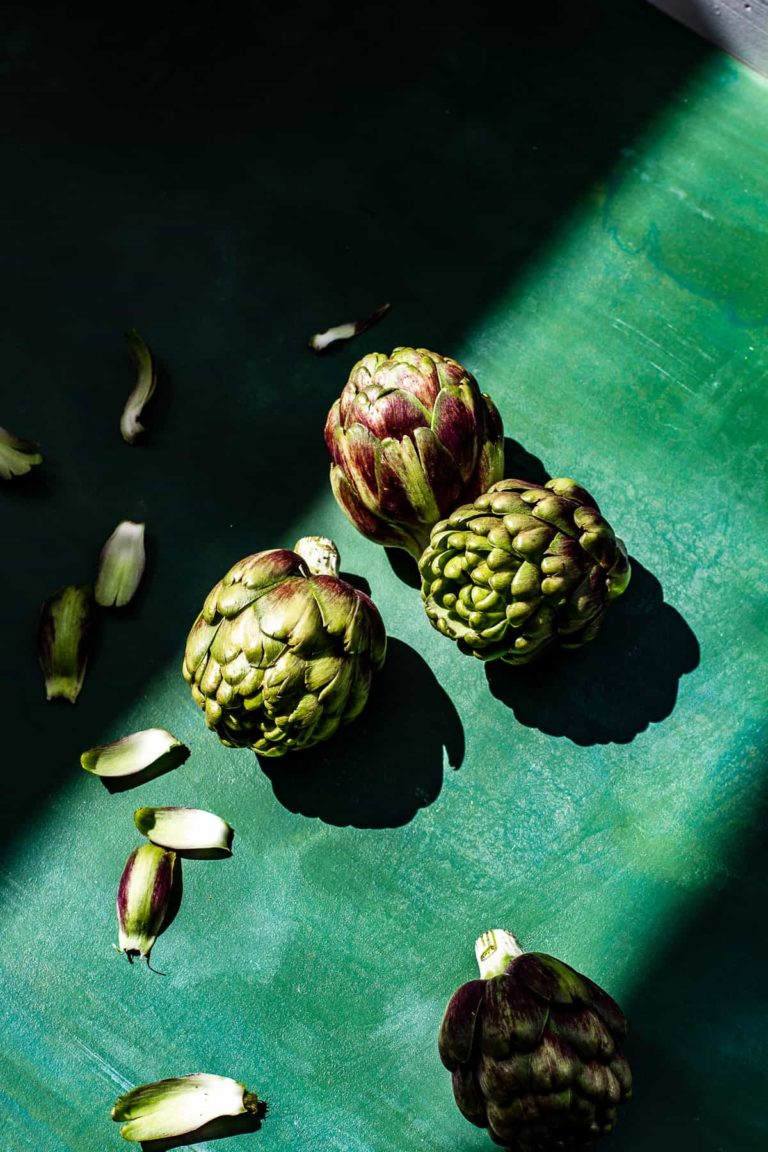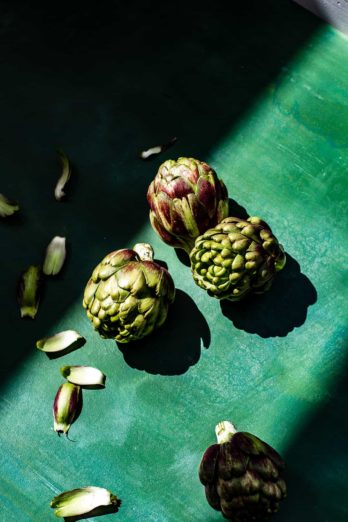 I've rented other cameras and other lenses and I *cannot* get the same shot as I do with this lens. It just works so well for me. I also use it with a Canon 550D, which is a 10 year old camera. Sometimes it's not about the equipment, but what you can do with it.
To check out more of Rezel work, head over to Rezel Kealoha.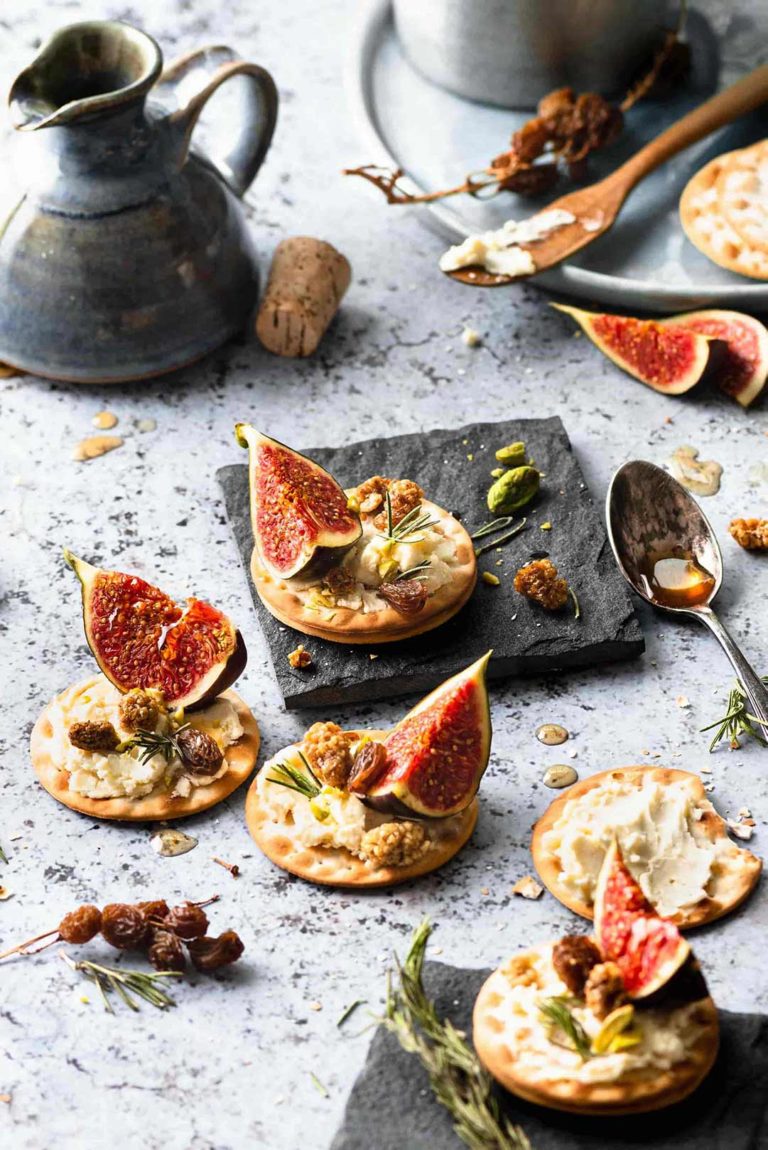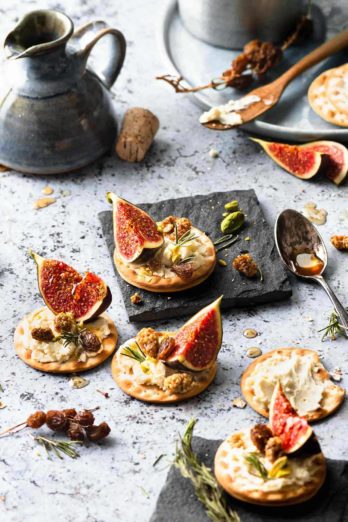 As a macro lens, it lets me shoot subjects up close for those stunning details or zoom out & get the same high-quality in a wider shot. I love this lens because it is so versatile, allowing me to shoot at a range of angles, esp. the 3/4th angle, with negligible distortion as compared to the 50mm lens.
The wide aperture creates beautiful, blurred backgrounds but also captures sharp details to make the subject stand out.
To check out more of Dyutima Jha work, head over to My Food Lens.
The Canon EF 100mm f/2.8L Macro IS USM is quickly becoming my favorite food photography lens. What do I love about it? What don't I love?! My style leans towards minimalism. I like to be able to fill the frame without feeling the need to add additional props to take up empty space.
The minimum focusing distance of the 100mm Macro (a mere 11.8") allows me to get closer to the scene in order to achieve my desired crop in-camera without distorting the image.
(The focusing distance is what bumped the 85mm f/1.2L out of the top position as my favorite.) In addition, I love its versatility for both food portraits and flat lays.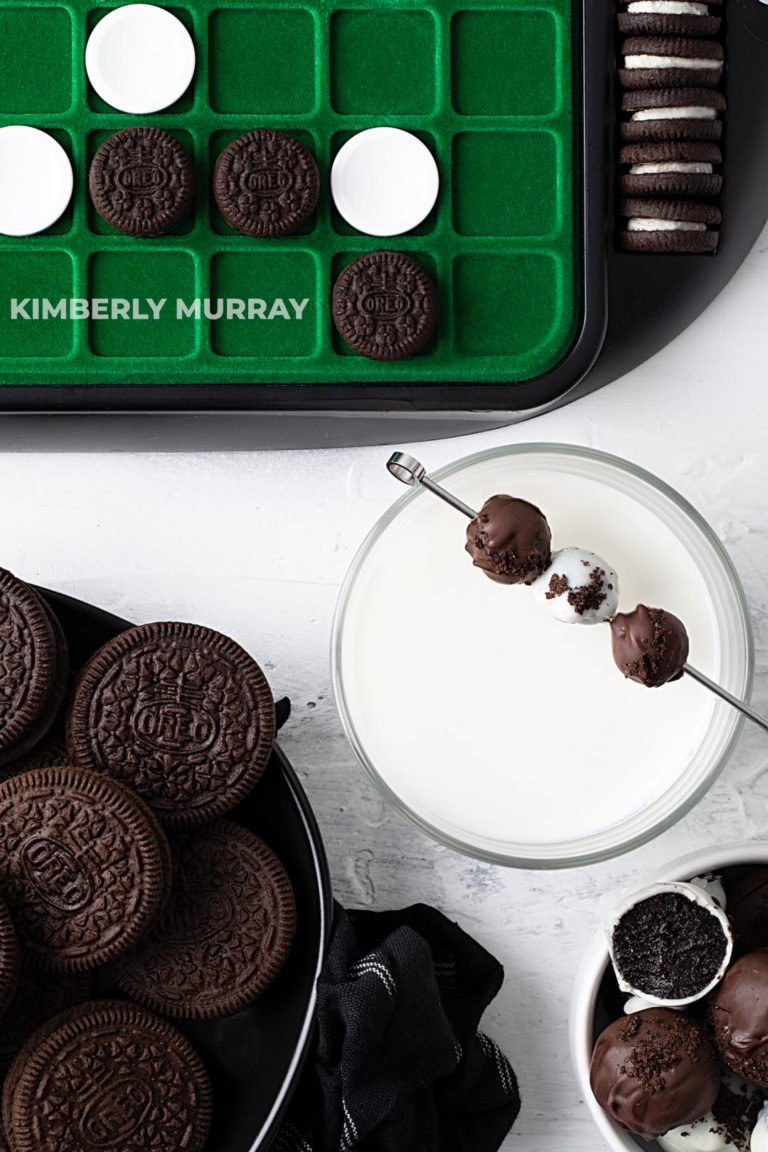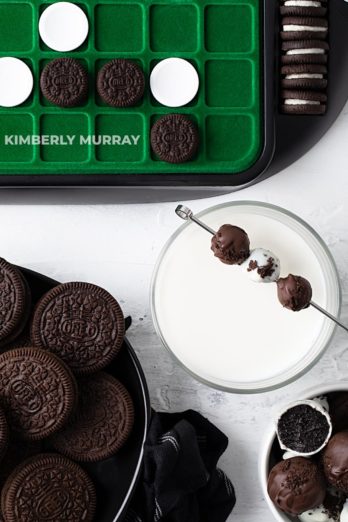 For the latter, I simply raise my c-stand to get higher above the scene. Finally, it is tack sharp and helps me to bring out the textures and details that I want to highlight in the food.
To check out more of Kimberlys work, check out Kimberly Murray.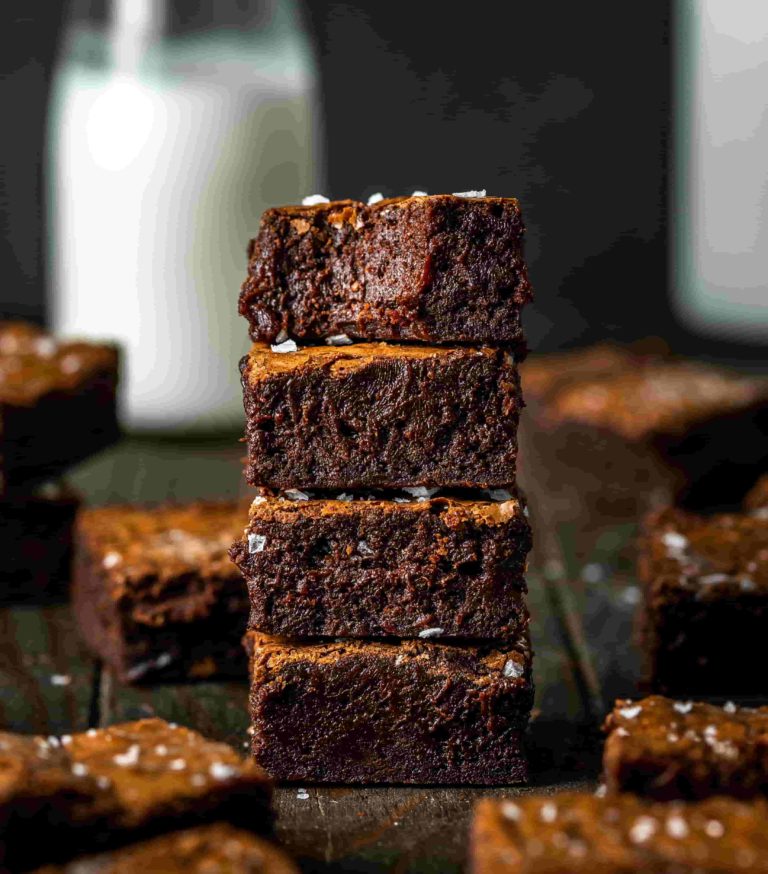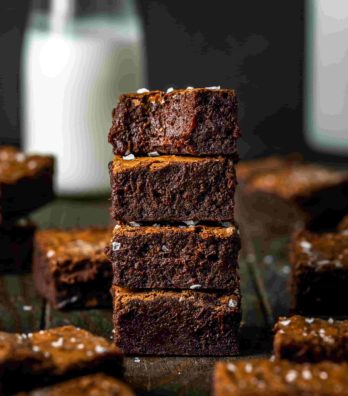 My favorite food photography lens is the Sigma 105mm macro.
It's a high-quality macro lens with some really good features (optical stabilization, focus limiter, and extremely fast focus speed).
I use this lens the most because it allows me to shoot tight shots of my dish and capture fine detail, while still keeping a shallow depth of field.
To check out more of Mike Johnson work, head over to Mike Bakes NYC.
I love the utility of the Canon 100mm Macro lens. I use it for both food photography and portrait.
Image stability is a huge plus since I rarely use a tripod.
Image quality from this lens is phenomenal with very sharp images with beautiful bokeh effect.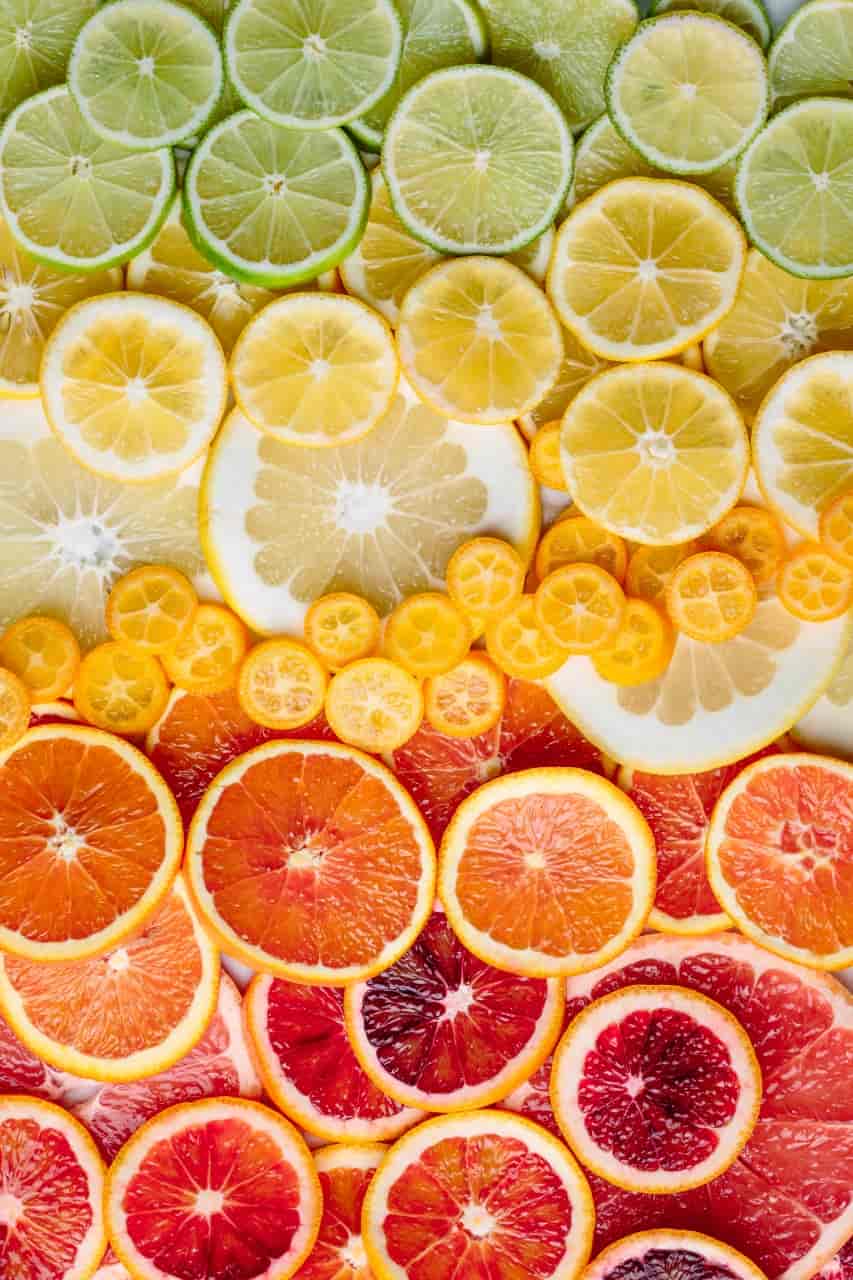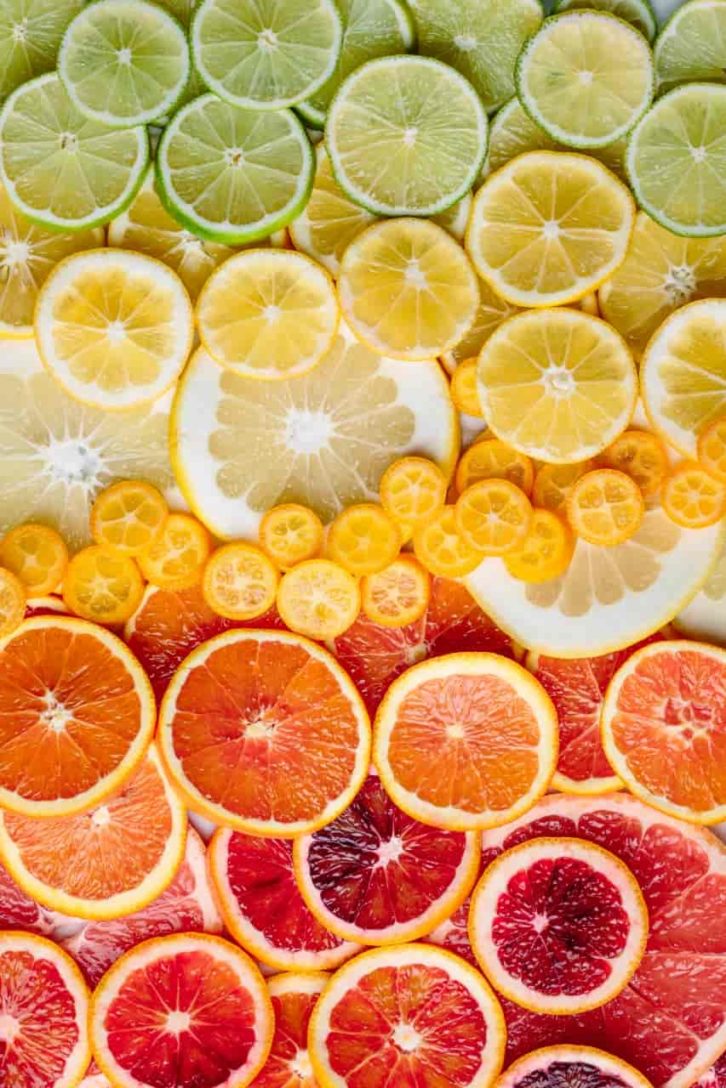 To check out more of Vy Tran work, head over to BEYOND SWEET AND SAVORY.
My favourite food photography lens would be the 100mm macro. Photography is often about showing something that's unique or from a different perspective. The focal length of human eyes rests between 35-50mm.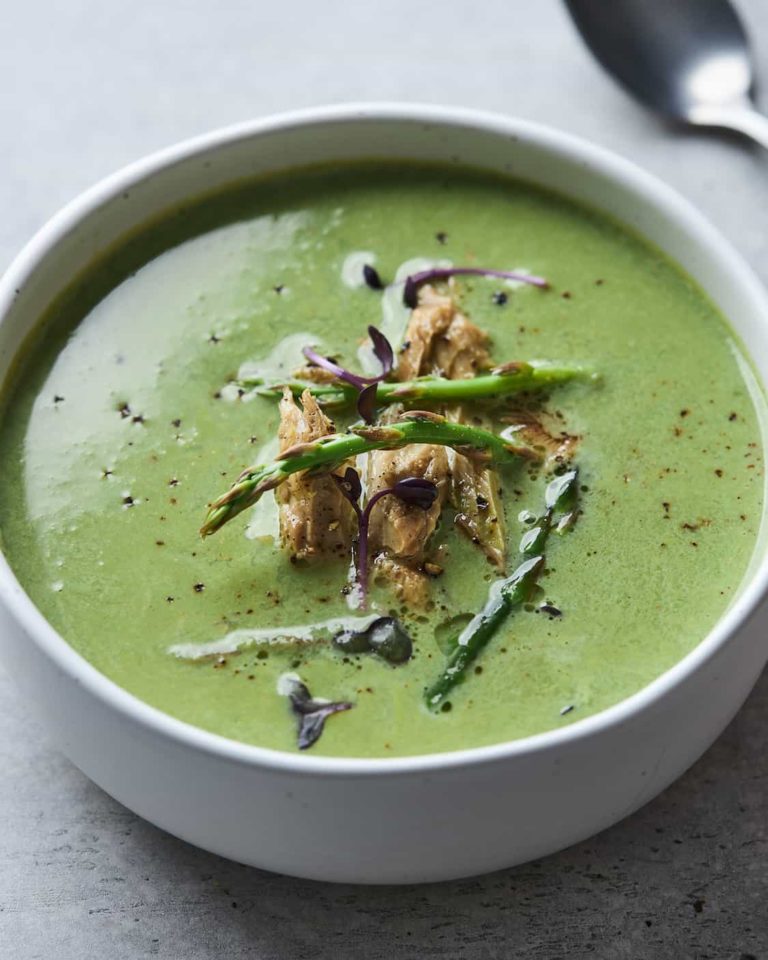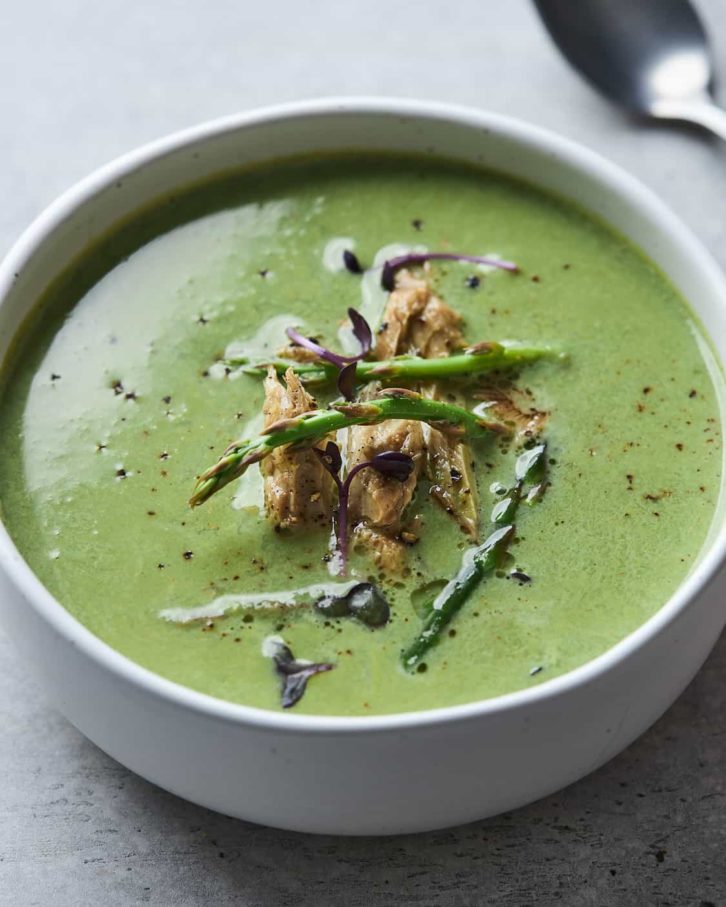 So an image at 100mm can give you a perspective that may captive since it portrays the subject in a way that's not mundane.
This lens is great for showing great up-close detail, compressed backgrounds and has very well controlled distortion. It's a must-have for food photography.
To check out more of Johann Headley work, head over to Olive & Mango.
My 100mm! (Just don't tell my nifty fifty please!) Why a 100mm? This lens is my favourite 'teacher'.
It teaches me to really see. To look beyond the obvious and what I know. To pay attention to and appreciate the magic hidden in the details.
It's a true adventure to be exploring the world through this lens.
You can often hear me say 'Wow' to myself when I'm in the studio creating with it. It has such an incredible ability to turn something ordinary into extraordinary.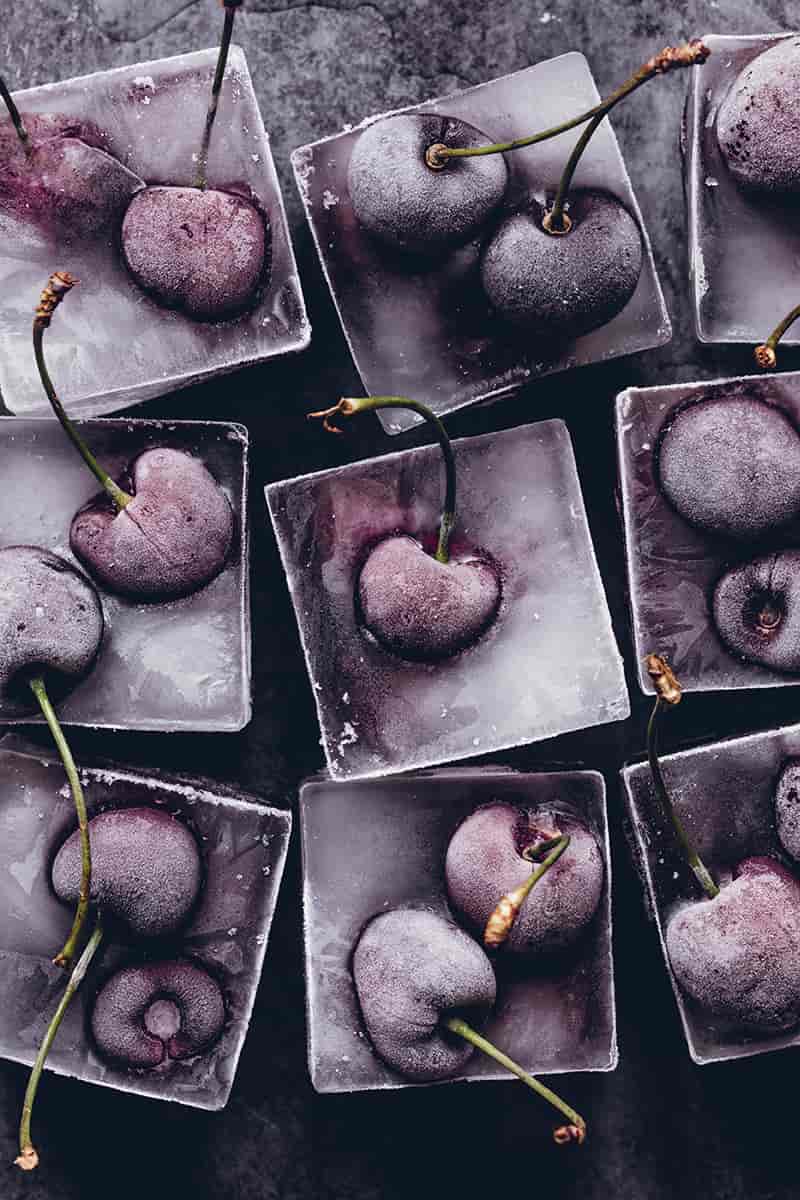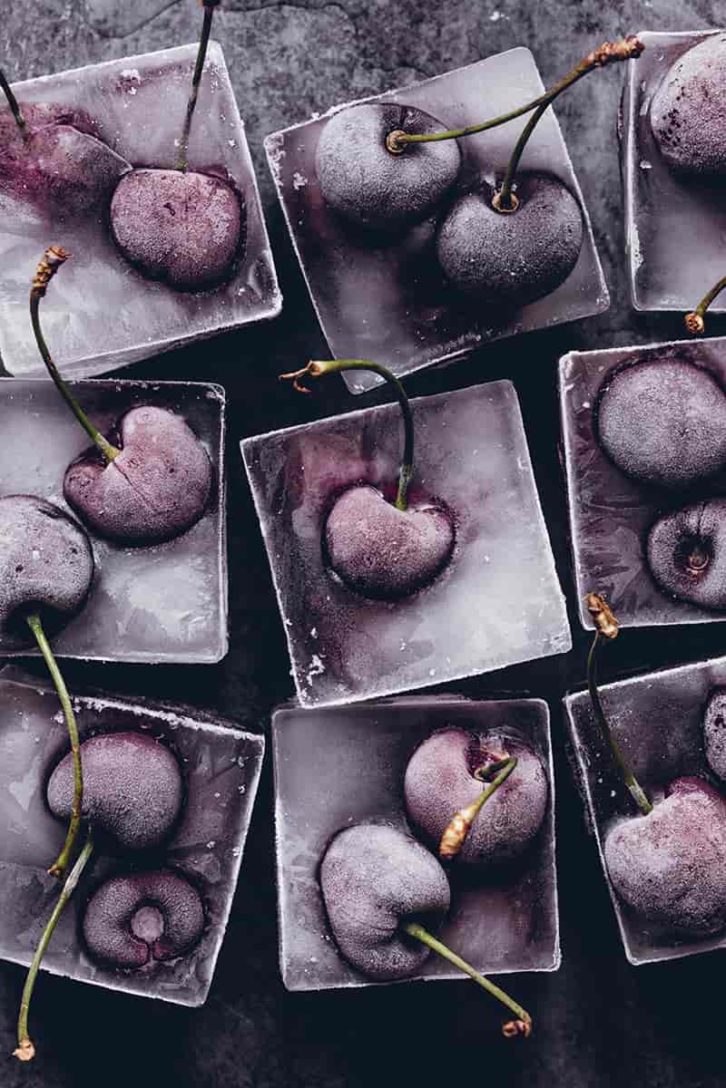 To check out more of Bea Lubas work, head over to Bea Lubas.
I'm often asked which is my favourite food photography lens. I always equate it to how I would feel if asked to name my favourite child.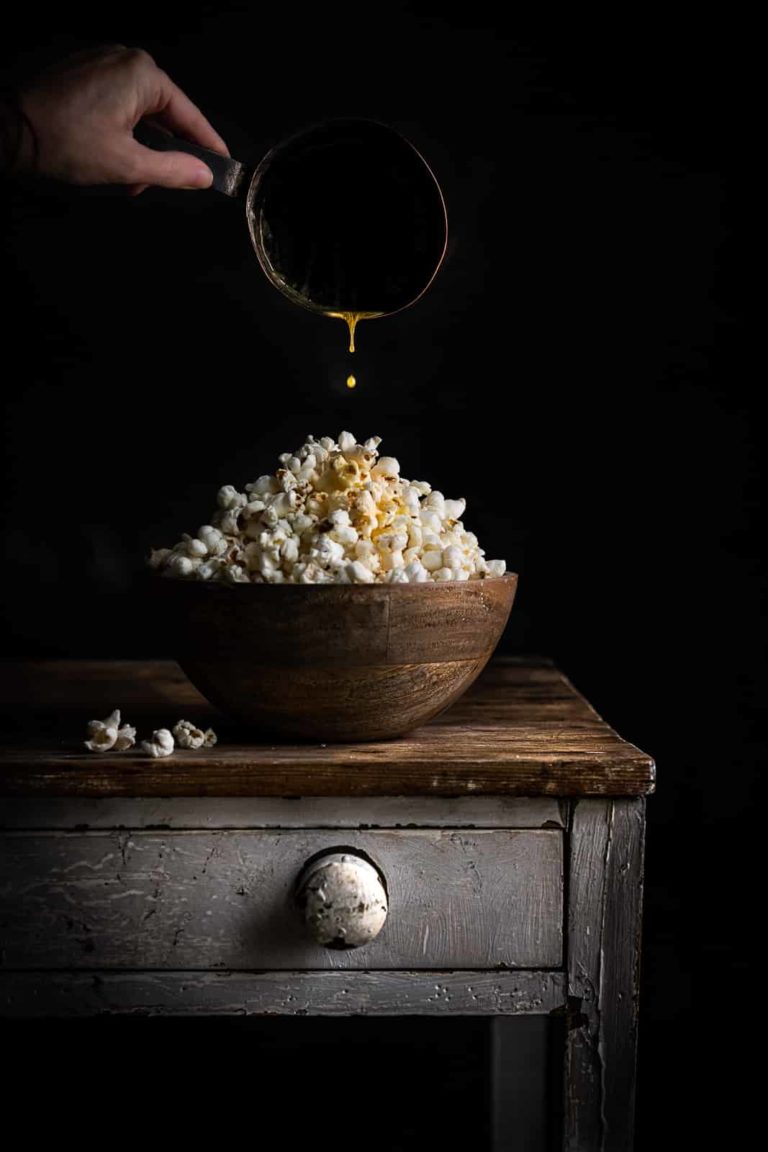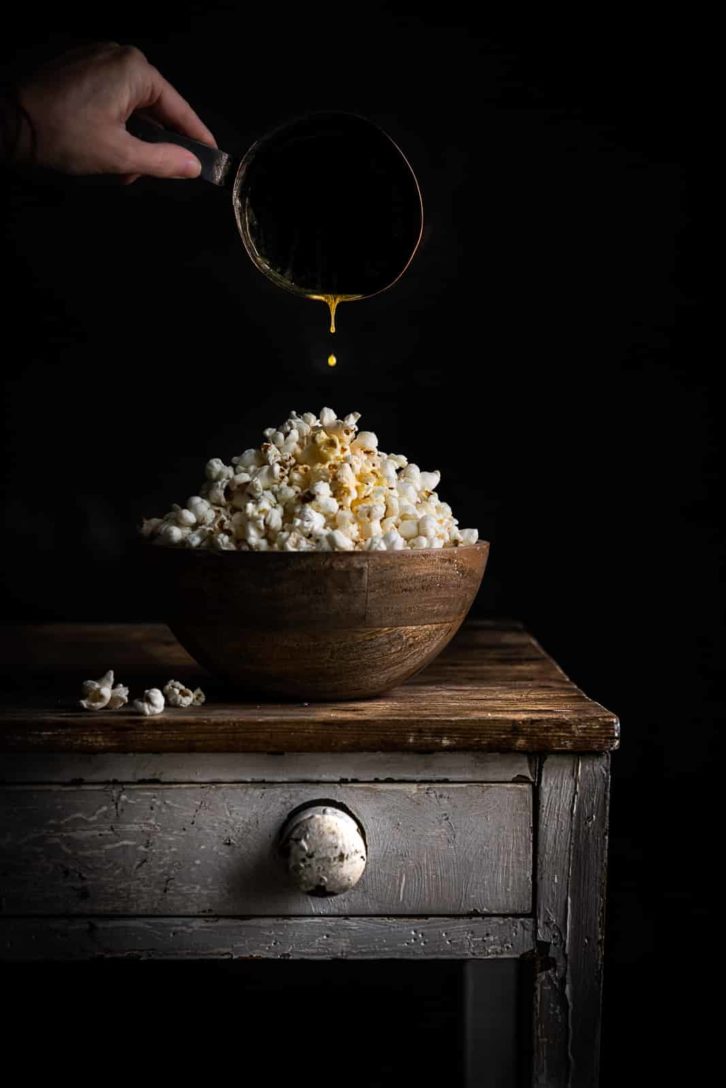 I don't have a favourite but it really depends on the day which one gets more of my attention.
My two go-to lenses are Nikon 85mm f1.8 Z and 105mm f2.8 F which I use an FTZ adapter to connect to my mirrorless camera.
My choice of lens depends entirely on what I'm shooting and how close to the subject I want to get, often I'll use both lenses in a shoot and just play around with different angles.
The 85mm is fantastic for food portraiture and the 105mm for macro photography and of course to capture stunning bokeh because we all love beautiful bokeh balls!
To check out more of Donnas work, head over to Donna Crous or on Instagram.
My favourite food photography lens is the Sony 90mm macro. This lens is just so incredibly sharp! It's amazing at capturing all of those subtle details for food and drink photos, but it also makes a really nice portrait lens as well.
I also appreciate how the focus ring acts as the switch between autofocus and manual focus.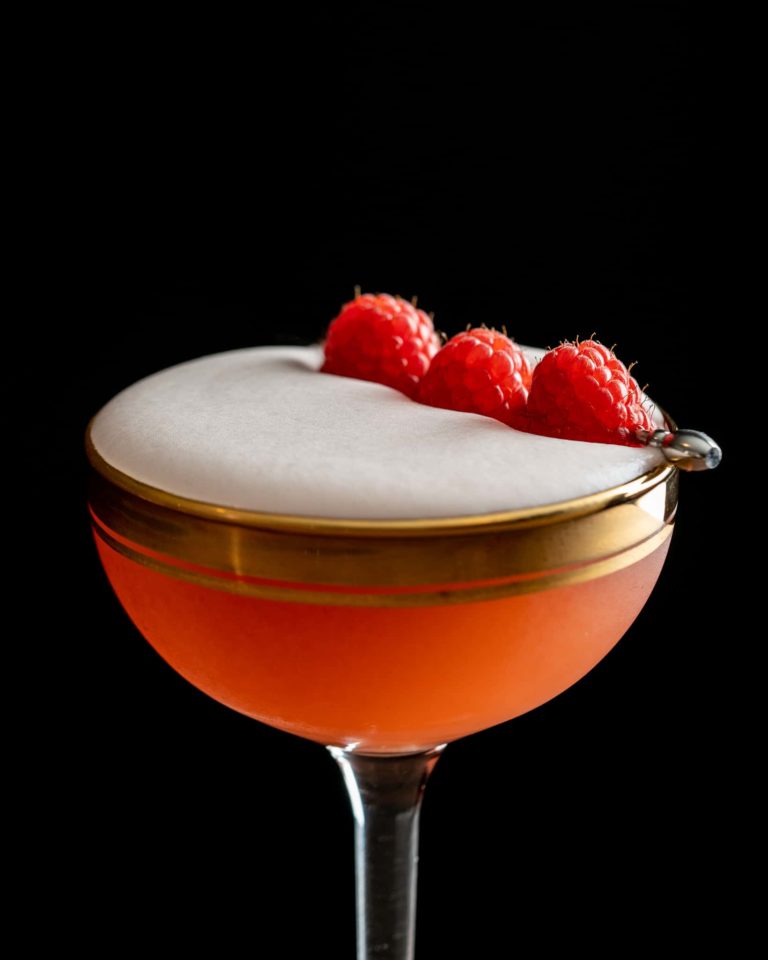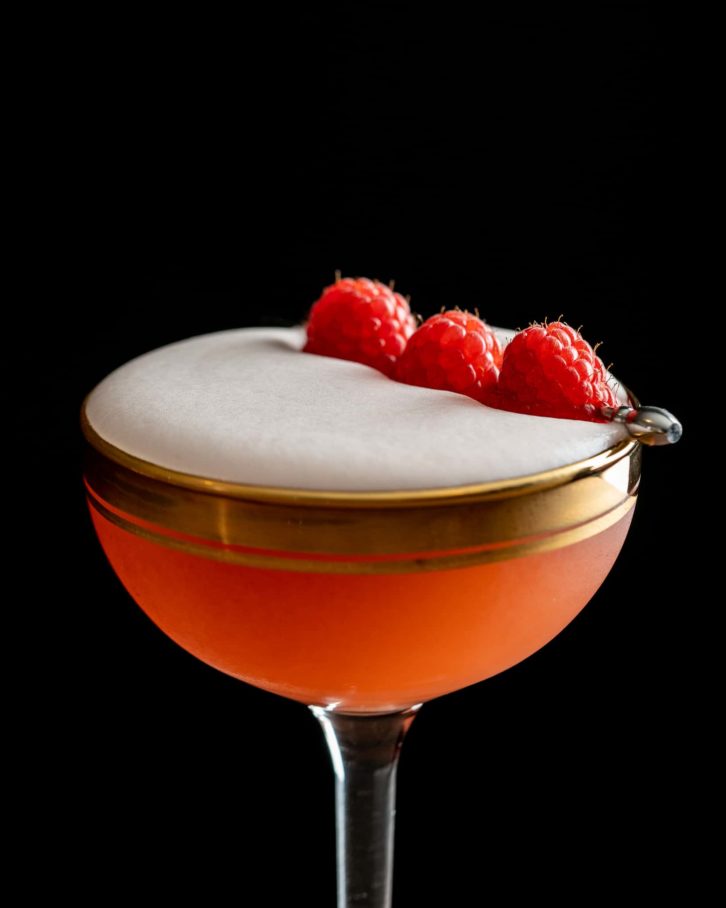 To check out more of Jordan's work, head over to High Proof Preacher.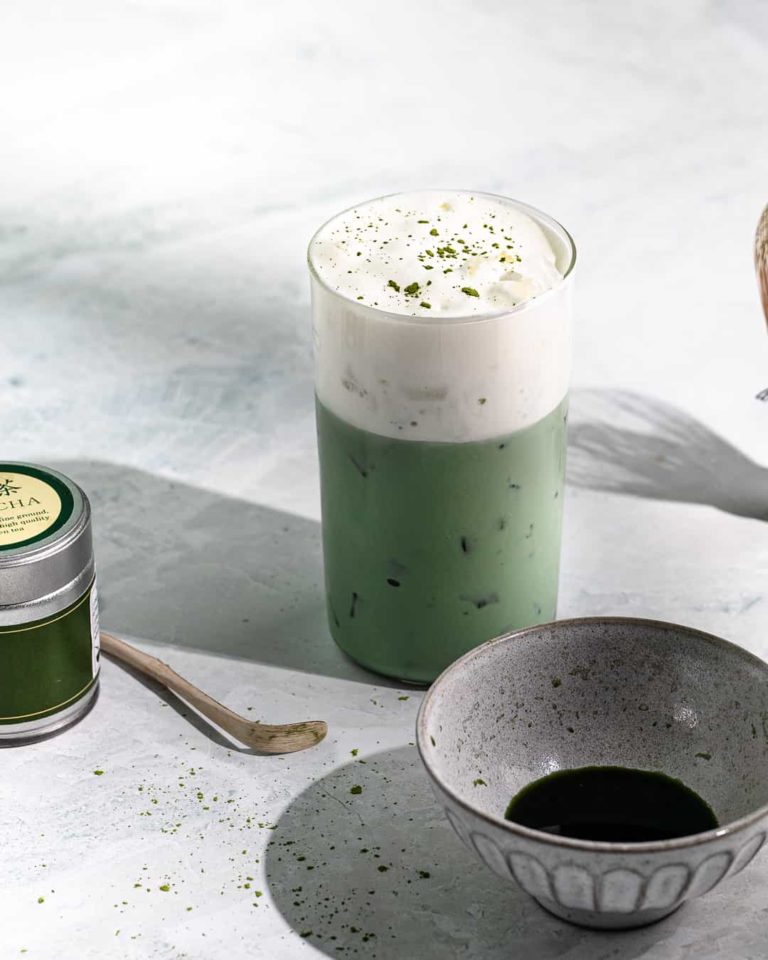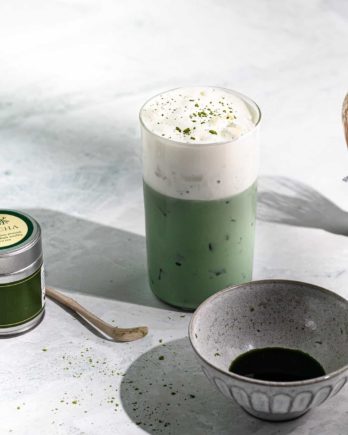 I love this lens because it's so versatile, an absolute must-have for product & food photography.
The lens can be expensive and for its price, it is fast enough for buttery bokeh, it has macro capabilities for capturing textures and just an overall reliable lens that produces high-quality sharp images.
The Sigma Art 70mm was supposed to be a beginner lens for me. It's a great lens for someone who is just beginning to explore food & product photography, however, I think I will keep this lens as long as I'm doing this.
To check out more of Shiela Cruz work, head over to Flavourfilled.
I am drawn to capturing the beautiful details and textures in food. I like a lens that cuts out the noise and let's me focus on what's important. The Nikkor 85mm 1.8. It lets me do just that.
It's sharp and lets me explore a range of flattering angles. The narrow focal length gives me a nice compression and reduces distortion.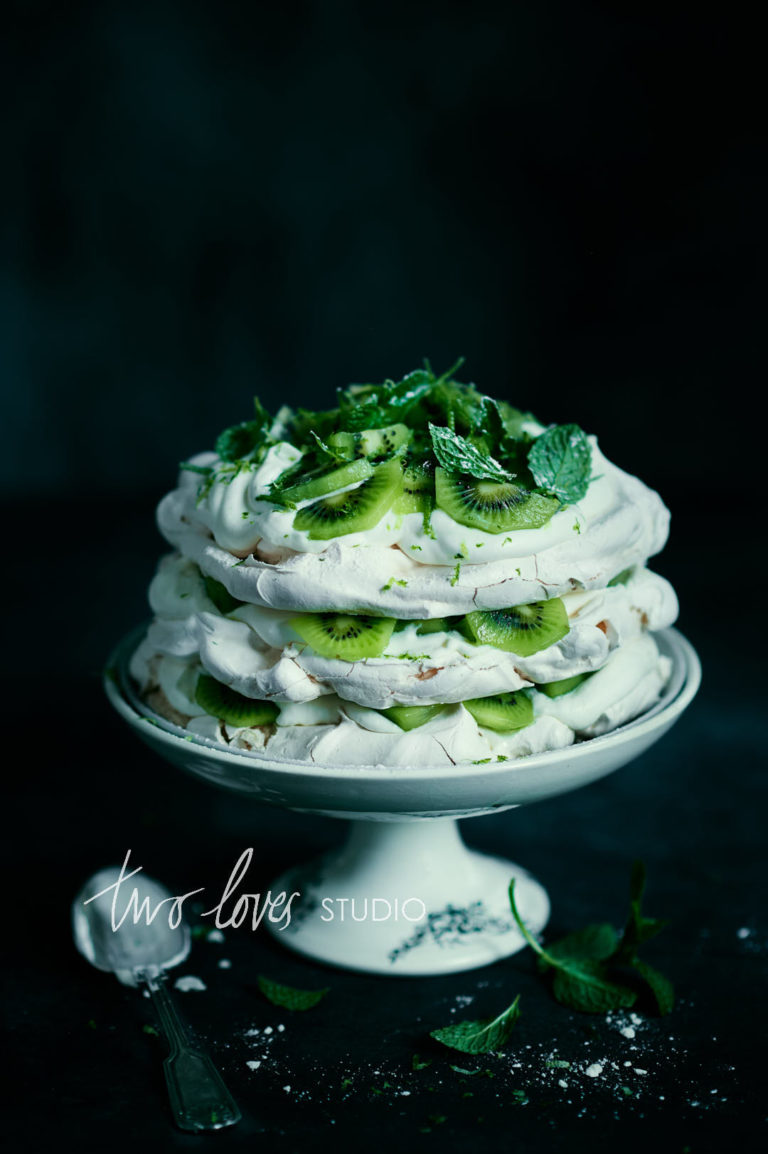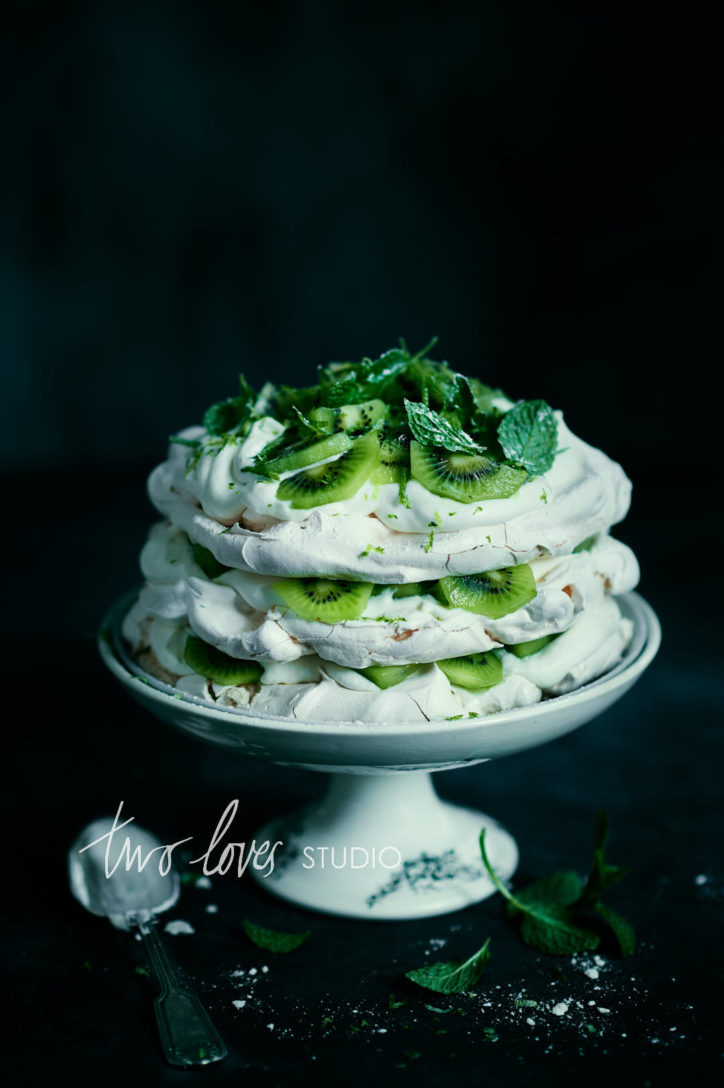 To check out more of my work, head to my Instagram to see what I'm up to.
If you want to see how I use all of the lenses in my kit, you can check out this post on how I use my lenses.
Two Loves Studio was not paid to write this post, however, it may contain affiliate links. If you purchase an item from an affiliate link, we do get a commission on the sale which helps us run this site. Only affiliates for products/services we believe in appear on this site.