This post may contain affiliate links from products and services we love and trust.

One of the most common questions I get is which lens for food photography should I buy?
The answer to which lens should you buy for food photography comes down to how you like to photograph, your style, your budget and the stage of your journey.
Focal length and aperture are large components of lens choice. There are also many other considerations that go into each lens, so due diligence is needed when reviewing all lens qualities.
Which Lens Should I Buy For Food Photography?
Generally, there is a flow to what I recommend food photographers buy. I a recommending this based on already owning the 18-55mm kit lens that most beginners get with their starter DSLR and it goes like this!
60mm macro 2.8 for cropped sensors
35mm 1.8 for cropped sensors
Upgrade to full-frame
90/100mm/105mm macro 2.8 (focal lengths changes per brand)
50mm 1.4 (consider selling your 60mm)
24-70mm f/ 2.8 (if you need flexibility and have the budget)
Keep Reading: Ultimate Lens Guide.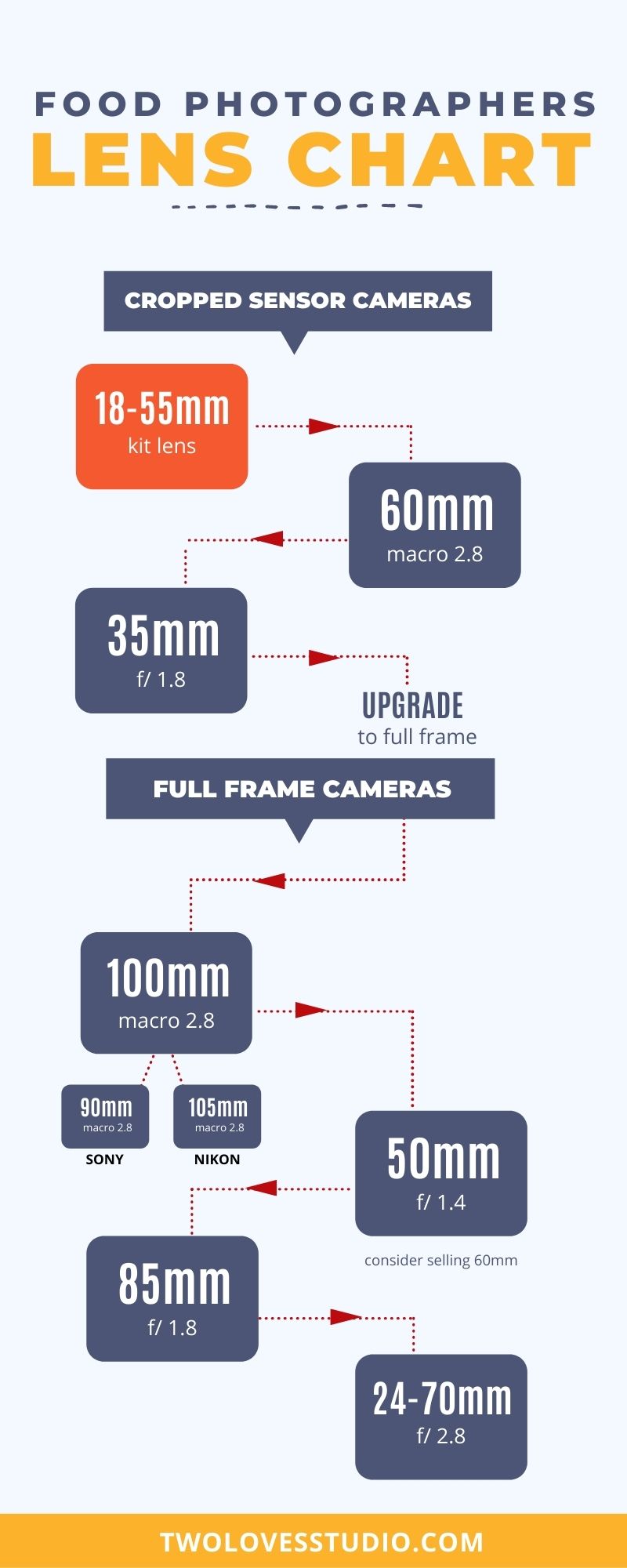 The Two Focal Lengths I recommend For Cropped Sensors
Most of the time I hear from photographers who have crop sensor cameras that the 50mm is the lens most recommended to them. My advice for these two lenses is based on your already owning the 18-55mm kit lens.
Which lens for food photography should you buy if you have a cropped sensor? The two that I recommend you look at are the:
60mm macro for 45-degree shots
35mm for flatlays and overhead shots
Having a cropped sensor means that if you are shooting the same scene as someone who has a full-frame, your image is going to be 'cropped'. You'll be able to fit less in the frame at the same distance.
This means the 60mm macro becomes a 90mm equivalent macro and the 35mm becomes a 50mm equivalent. These are the top two focal lengths that I recommend for full-frame users.
Keep reading: Focal Lengths For Cropped Sensor.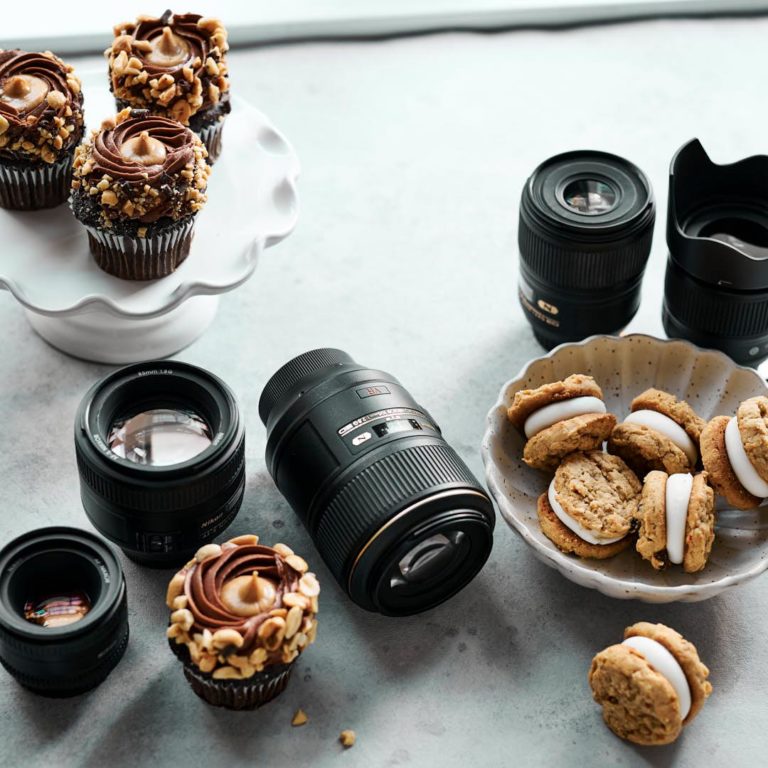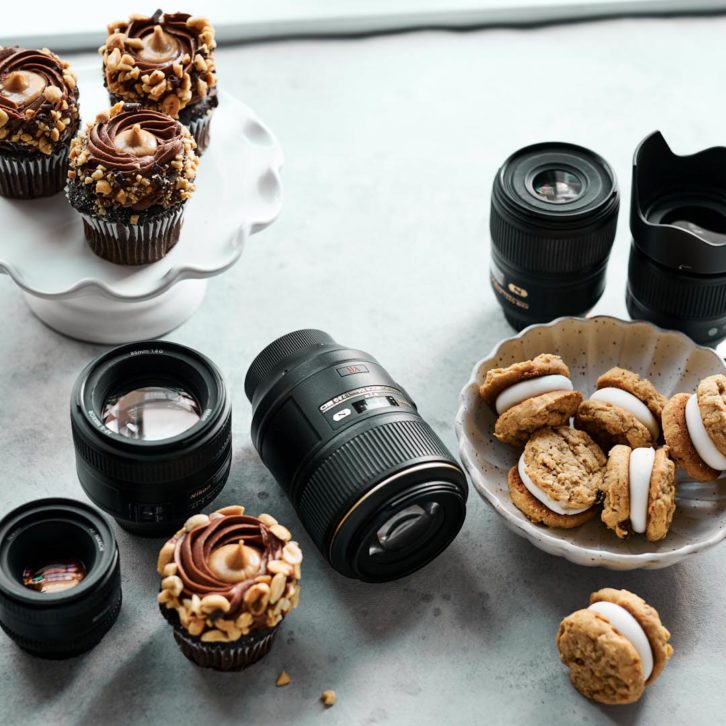 Ultimate Guide
Lenses For Food Photographers
Keep or Sell the 35mm and 60mm When You Upgrade?
If you upgrade to a full frame camera, you now have two lenses that are less used for food photography. So should you keep them?
The 35mm is great to keep if you think will be doing restaurant work and don't already have a zoom lens, (like the 24-70mm). Having the 35mm focal length is good for capturing restaurant interiors and atmosphere shots. The bonus of the 1.8 f-stop is that it will help you in low light situations.
The 60mm is more redundant if you prefer a 50mm focal length and would like to upgrade this lens to the 50mm 1.4. I personally kept the Nikkor 60mm when I upgraded as I loved the quality of the lens how and it captures light.
If budget is tight, this is a lens you can resell and put the proceeds towards getting the 50mm 1.4.
Why I recommend Having a 50mm 1.4
The 60mm macro is great for cropped sensors, but the 50mm 1.4 is going to be more versatile and give you more creative freedom.
These higher apertures do come at a price however. So by the time you get to this stage of your lens journey, you might have more cash to spend.
If you need a little bit more room than the 60mm provices and you shoot natural light and are in need of higher apertures, the 50mm 1.4 lens is a great option.
NOTE: The 'nifty fifty is the 50mm 1.8 which is very inexpensive. Another option to consider if you're budget-conscious.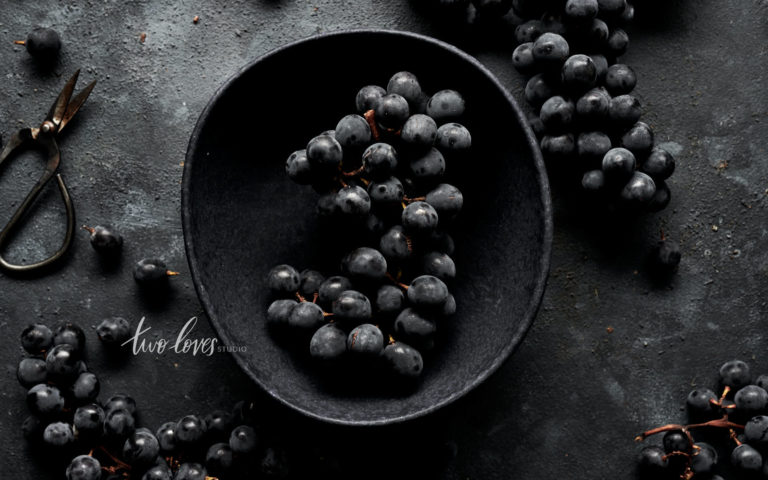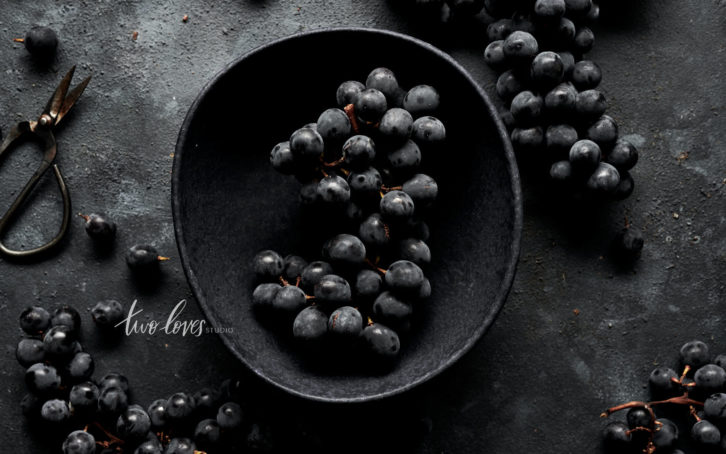 Which Macro Should You Get? The 90mm, 100mm or 105mm?
When it comes to getting a narrow macro lens, there are a couple of options and it mostly depends on the brand of lens and camera you shoot with. There are many considerations that go into each lens, so due diligence is needed when reviewing all lens qualities.
90mm for Sony
90mm for 'off-brands' like Tamron lenses
100mm macro for Canon
105mm macro for Nikon
105mm macro for 'off-brands' like Sigma lenses
Focal lengths from 90 – 105mm for a narrow macro are highly recommended to have in your photography kit.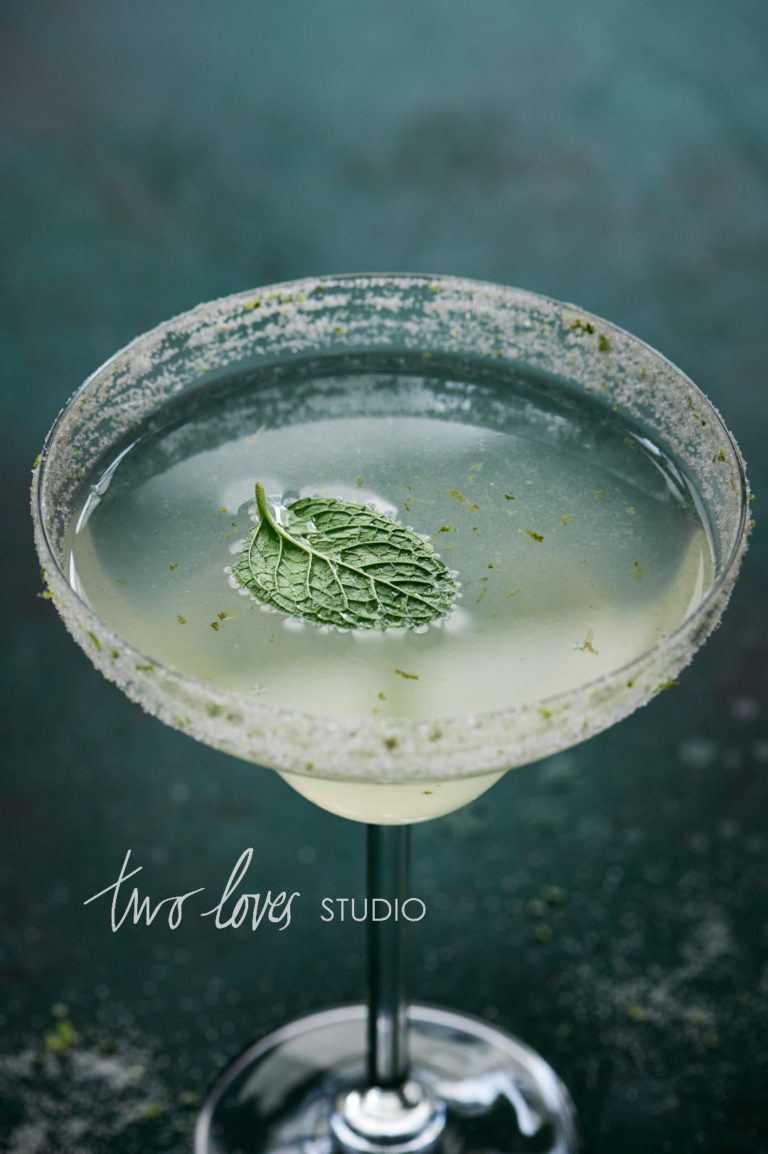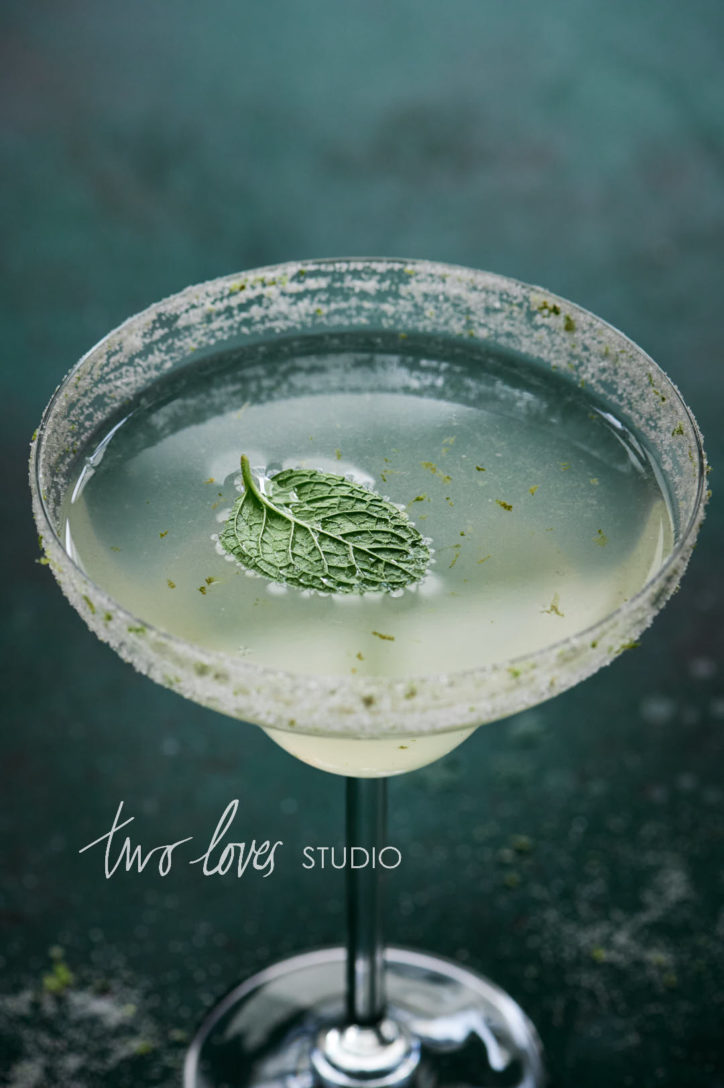 Why is the 24-70mm Zoom Lens Last?
This lens comes last on my list of lenses as it's expensive. This is more of a personal preference If you really love the flexibility of the zoom lenses and don't mind that it's limited to f/ 2.8 – then go for it!
In my experience, many photographers just don't have the budget for this lens and one of the pricer macro lenses.
Keep reading: Prime vs Zoom lenses.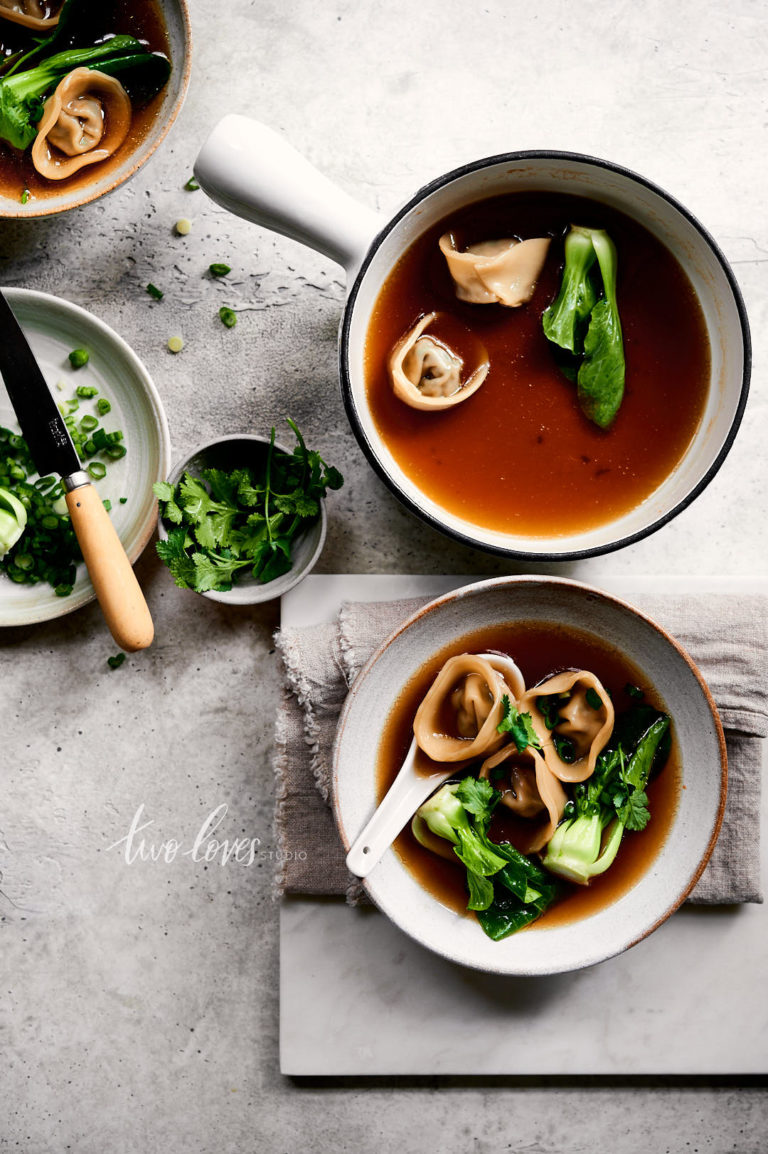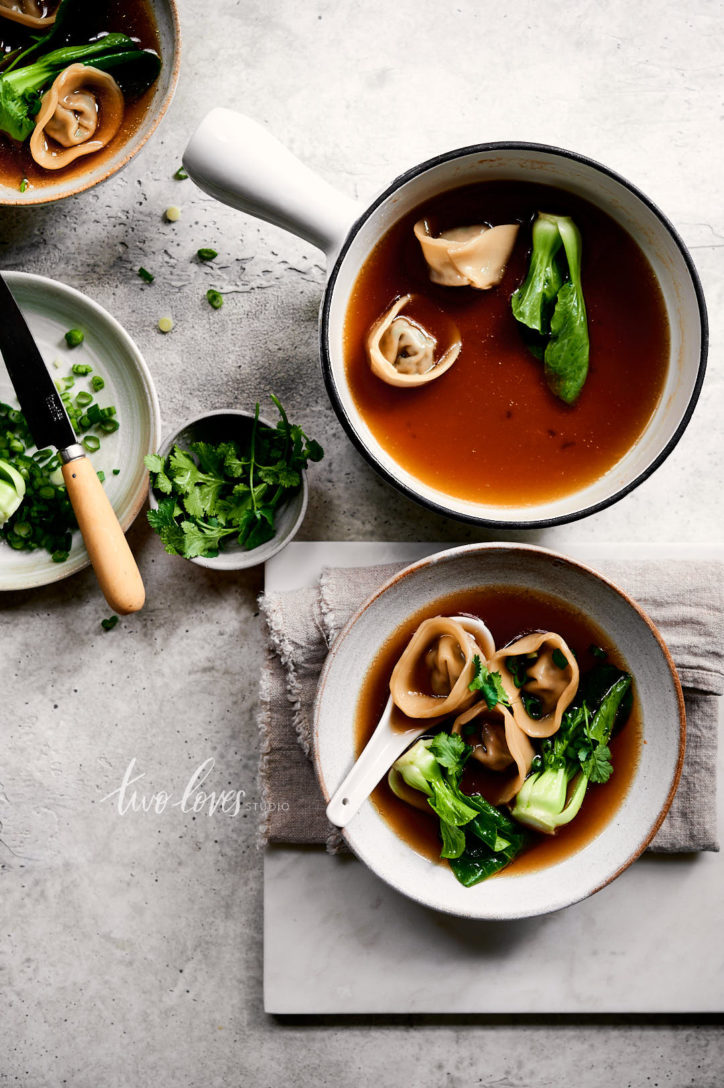 Got a lens question? Leave me a comment or check out my Ultimate Lens Guide.
Two Loves Studio was not paid to write this post, however, it may contain affiliate links. If you purchase an item from an affiliate link, we do get a commission on the sale which helps us run this site. Only affiliates for products/services we believe in appear on this site.