This post may contain affiliate links from products and services we love and trust.
This is an addition to a series about focal length for food photography. Check out the other posts in this series, 35mm, 50mm, 85mm & 105mm.
The Nikkor 60mm macro was the first lens that I saved up for and purchased with my own money. So it does hold a special place in my heart.
The 60mm focal length is one I recommend mostly to food photographers who have a cropped sensor. But if you look after this lens, it can serve you long into your journey with a full-frame camera.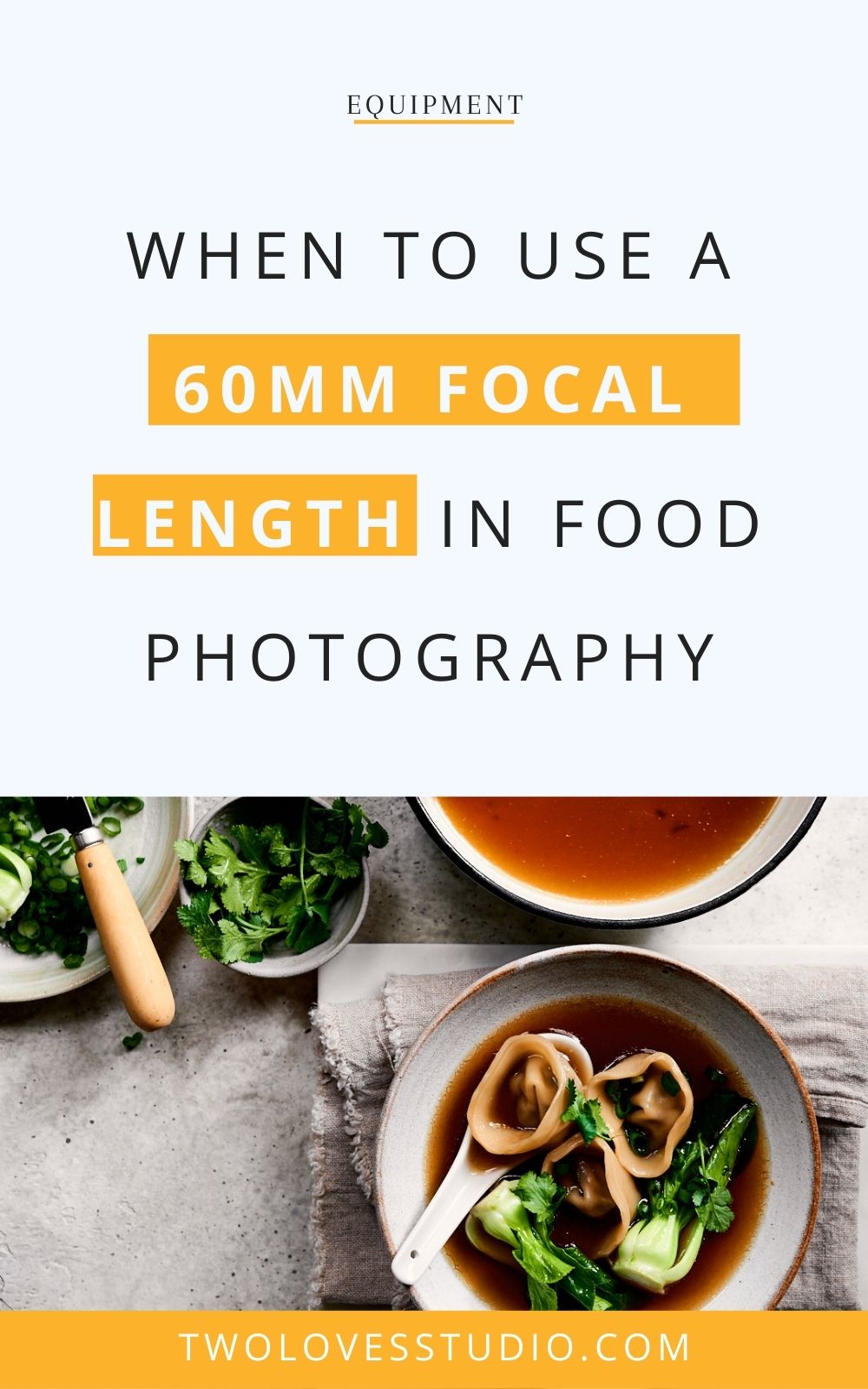 The 60mm on a Cropped Sensor Camera Focal Length
When used on a cropped sensor camera, the 60mm focal length becomes a great narrow macro lens that will capture nice, up-close details of food and will give you those pretty 45-degree shots that we all love.
With the crop factor, it becomes the equivalent of a 90mm macro. This was the reason I purchased it in the first place. I was using a cropped sensor camera at the time. I wasn't sure if I would continue to use it when I upgraded to a full frame, but it's my go-to lens for wider shots.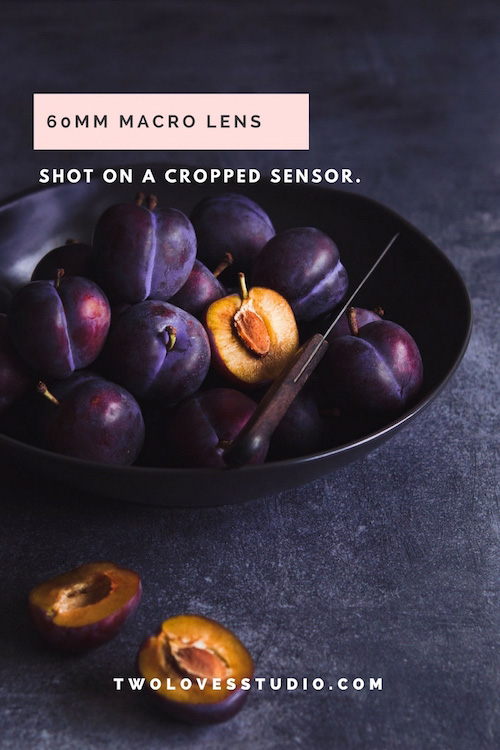 The 60mm on a Full-Frame Camera Focal Length
Without any crop factor, the 60mm focal length on a full-frame camera is a great focal length to capture wider flatlays and food scenes.
In comparison to the 50mm focal length, it'll give you just a little less distortion when photographing larger scenes. It also has a more generous minimum focusing distance due to the fact it's a macro lens.
For these two reasons, it's a lens that I recommend looking after so that you can use it if and when you upgrade to a full-frame. Some of my favourite shots I've captured with this lens.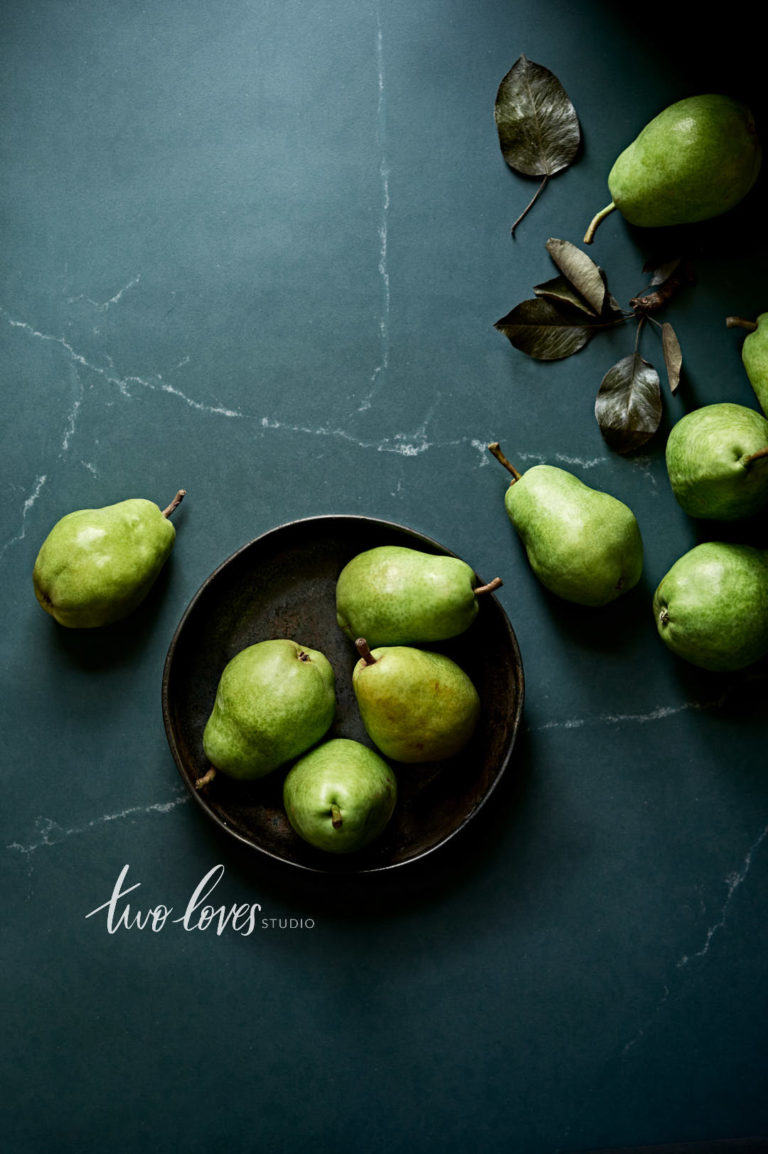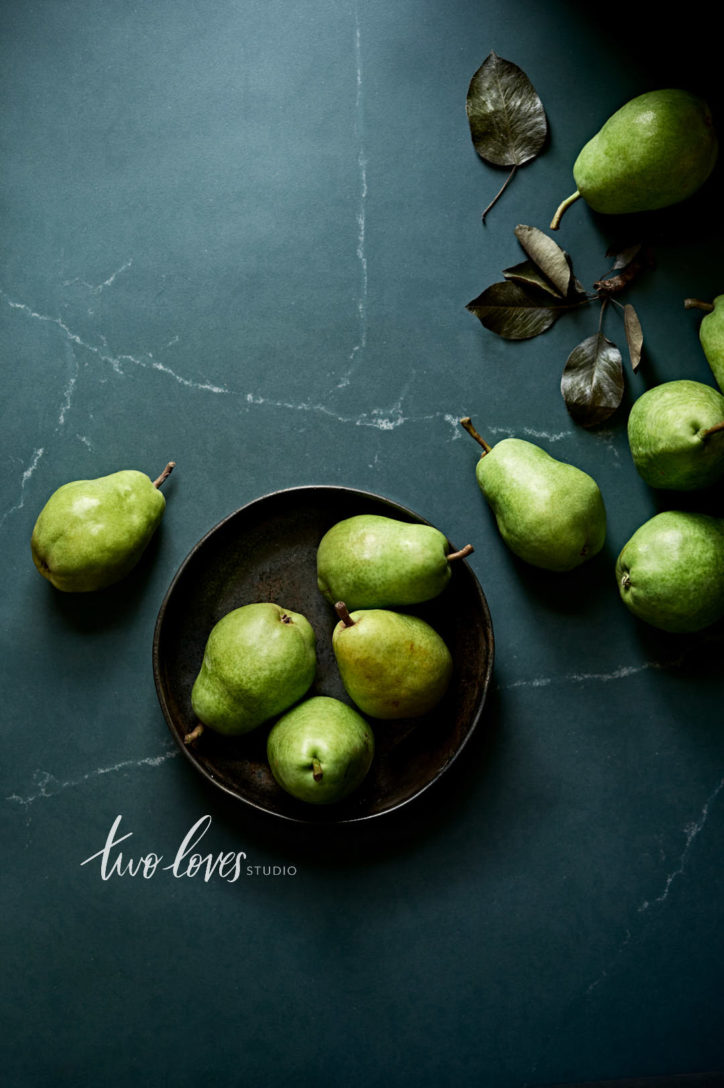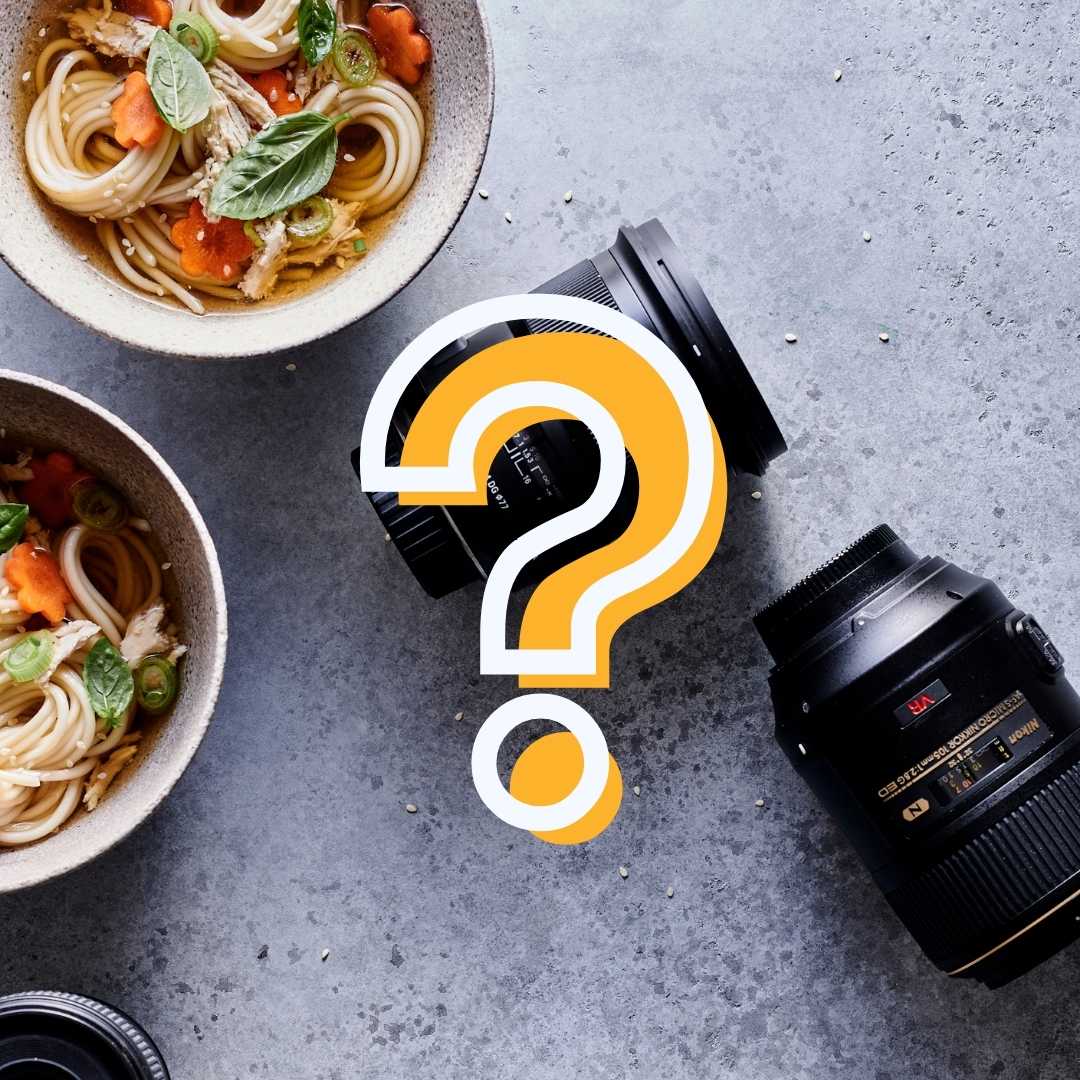 Lens Quiz
Which Lens Matches Your Food Photography Style?
Do You Need Both a 50mm & a 60mm?
The short answer is no.
Both focal lengths are quite similar and when used on either a cropped sensor or a full-frame the will produce very similar results in terms of your angle of view.
The main difference between the two lenses is that one is usually a macro, the 60mm, which will allow you to get closer to your subjects.
This is why I usually recommend the 60mm focal length as one of the two lenses cropped sensor users or new food photographers consider. As you can see here, this same marble board looks like a very similar size, but shot with a 50mm or 60mm.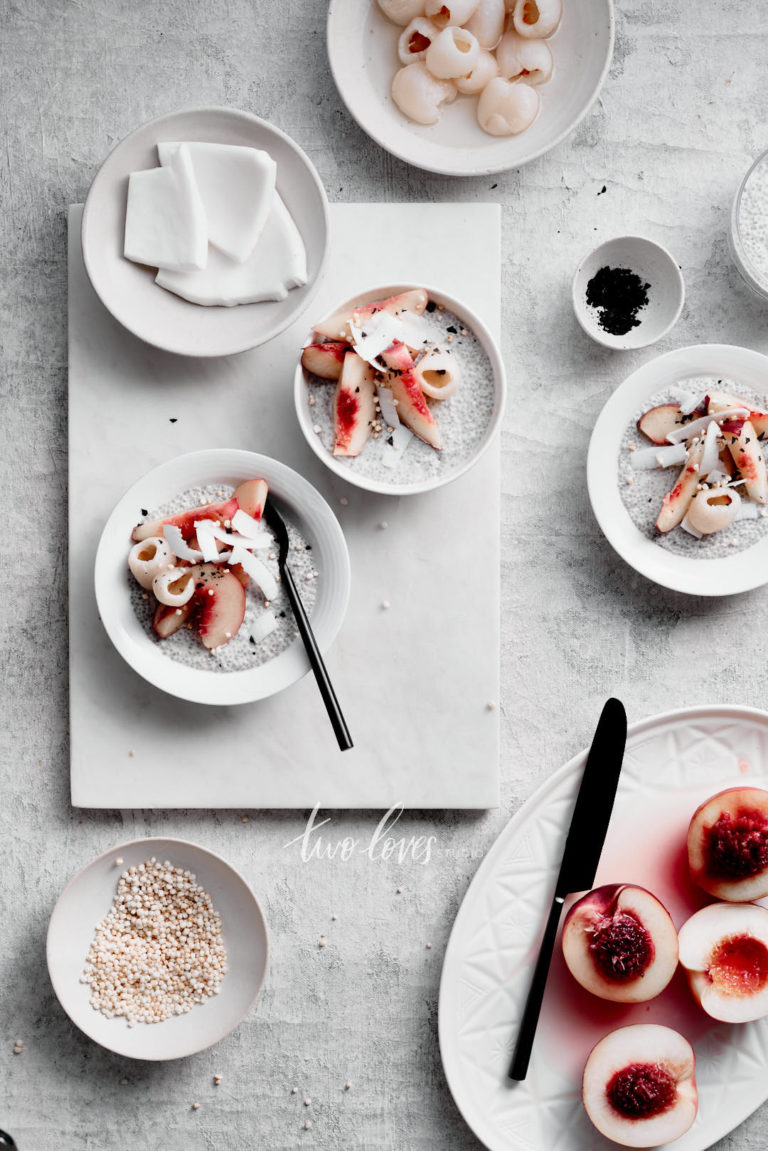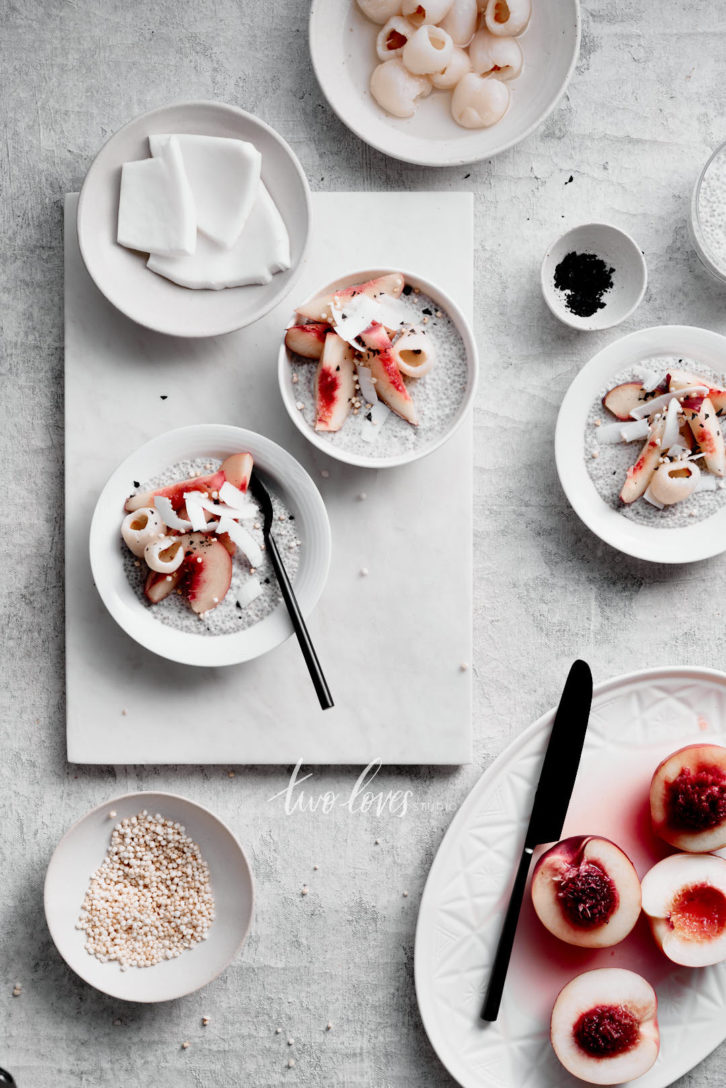 If you don't have either a 50mm or 60mm and you have a cropped sensor camera, I recommend the 60mm. When you upgrade to full-frame you can either, sell it and get a 50mm or use it like I do!
Now & Today: How I Use The 60mm Focal Length
When I started photographing food, I wanted to be able to capture up-close details and 45-degree shots. But on a cropped sensor camera, the 90mm – 105mm macro lenses were just too tight with the crop factor.
The 60mm was the best solution.
For the years when I used a crop sensor camera, I shot with the 60mm macro to capture 45-degree shots.
Now that I own a full-frame, I prefer to use the 60mm over the 50mm as the Nikkor 60mm 2.8 macro capture light in a really nice way and has lovely vignetting. I use it mostly for capturing wider flatflays and food stories.
Two Loves Studio was not paid to write this post, however, it may contain affiliate links. If you purchase an item from an affiliate link, we do get a commission on the sale which helps us run this site. Only affiliates for products/services we believe in appear on this site.