You've most likely heard photographers talking about full frame vs cropped sensors. And not really paid much notice as it's usually something that as a new photographer makes no sense.
Yet it's important to know the difference to help you get the best quality images. And more importantly, choose the right lens.
If you haven't read my post on what a sensor is, then make sure to brush up on that before reading on.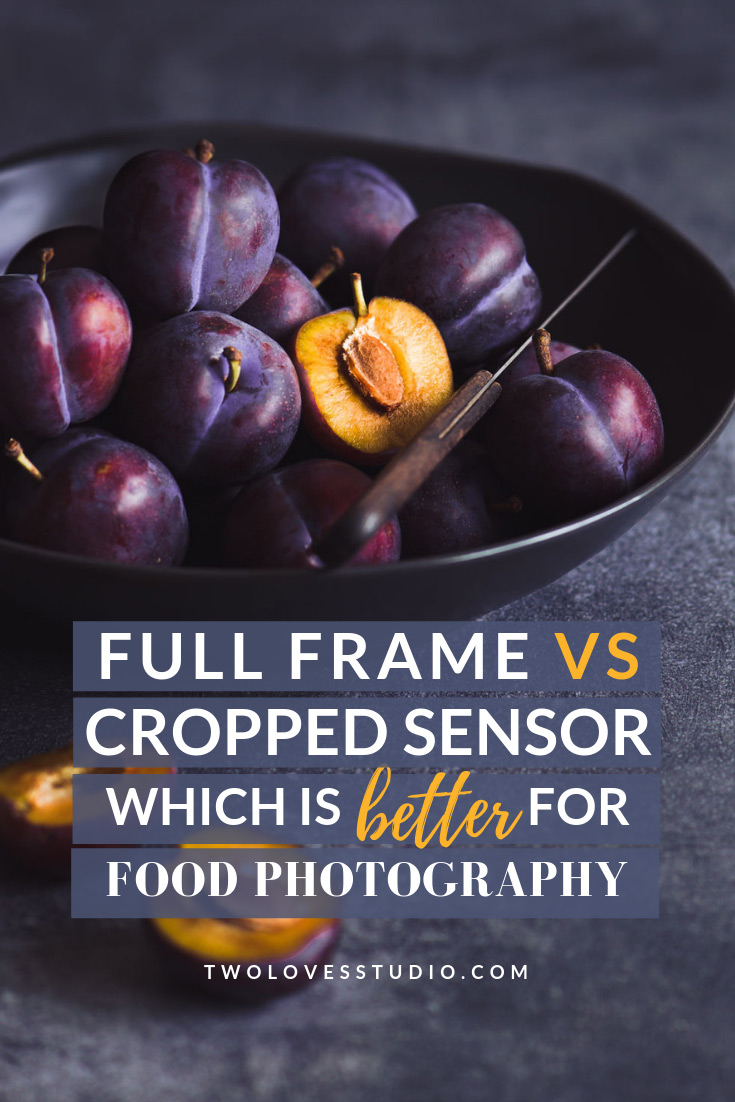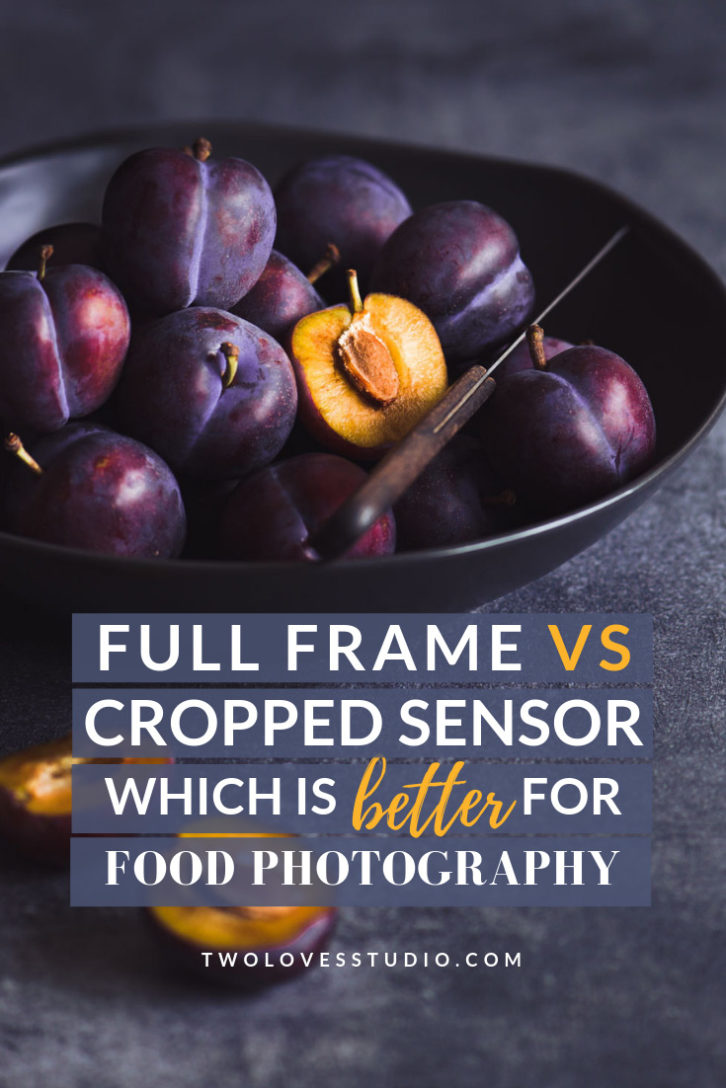 What is a Full Frame Camera?
A full frame camera sensor is the largest sensor you will find in a consumer camera. They are typically found in professional or 'high-end' cameras.
The sensor is equivalent in size to 35mm film, which is considered full frame.
After full frame sensors, the next largest are medium format sensors.
Due to the size of this large sensor, DSLR cameras that are full frame tend to be more expensive, heavier and larger. With the exception of full frame mirrorless.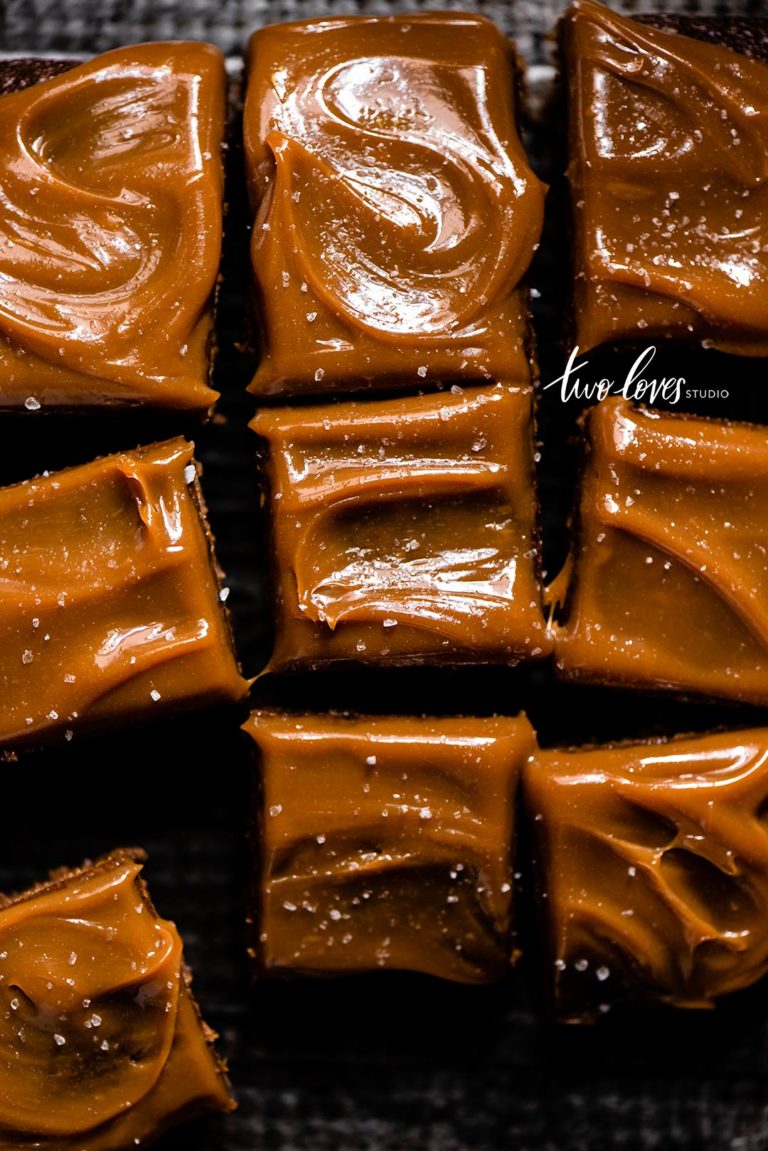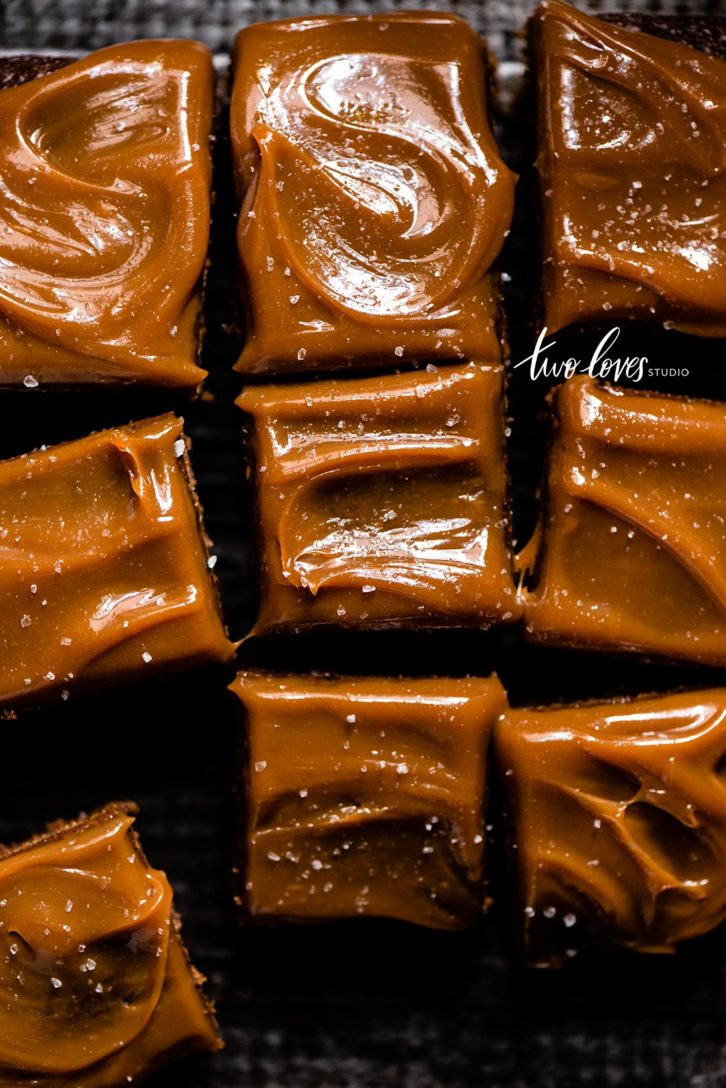 What is a Cropped Sensor?
A cropped sensor is essentially a smaller sensor and gets its name from what is known as the 'crop factor'.
There are different 'crop factors' in cropped sensor cameras.
It means that if you are shooting the same scene as someone who has a full frame, your image is going to be 'cropped'.
You'll be able to fit less in the frame at the same distance. Let's see this visually.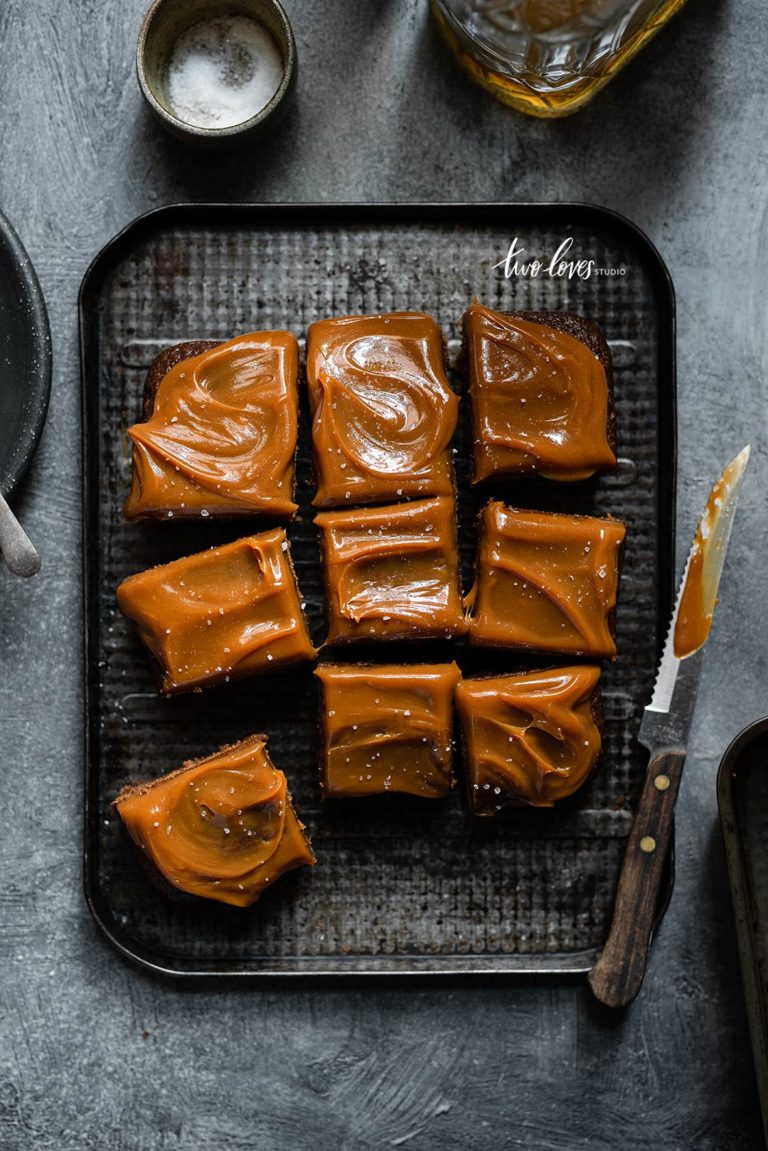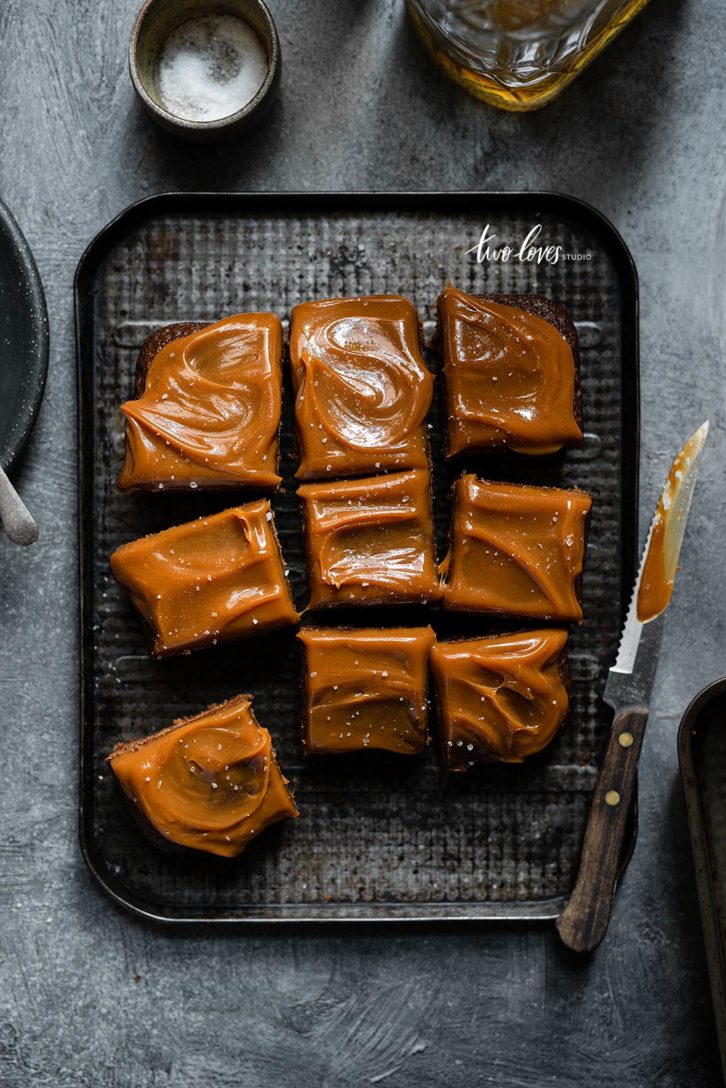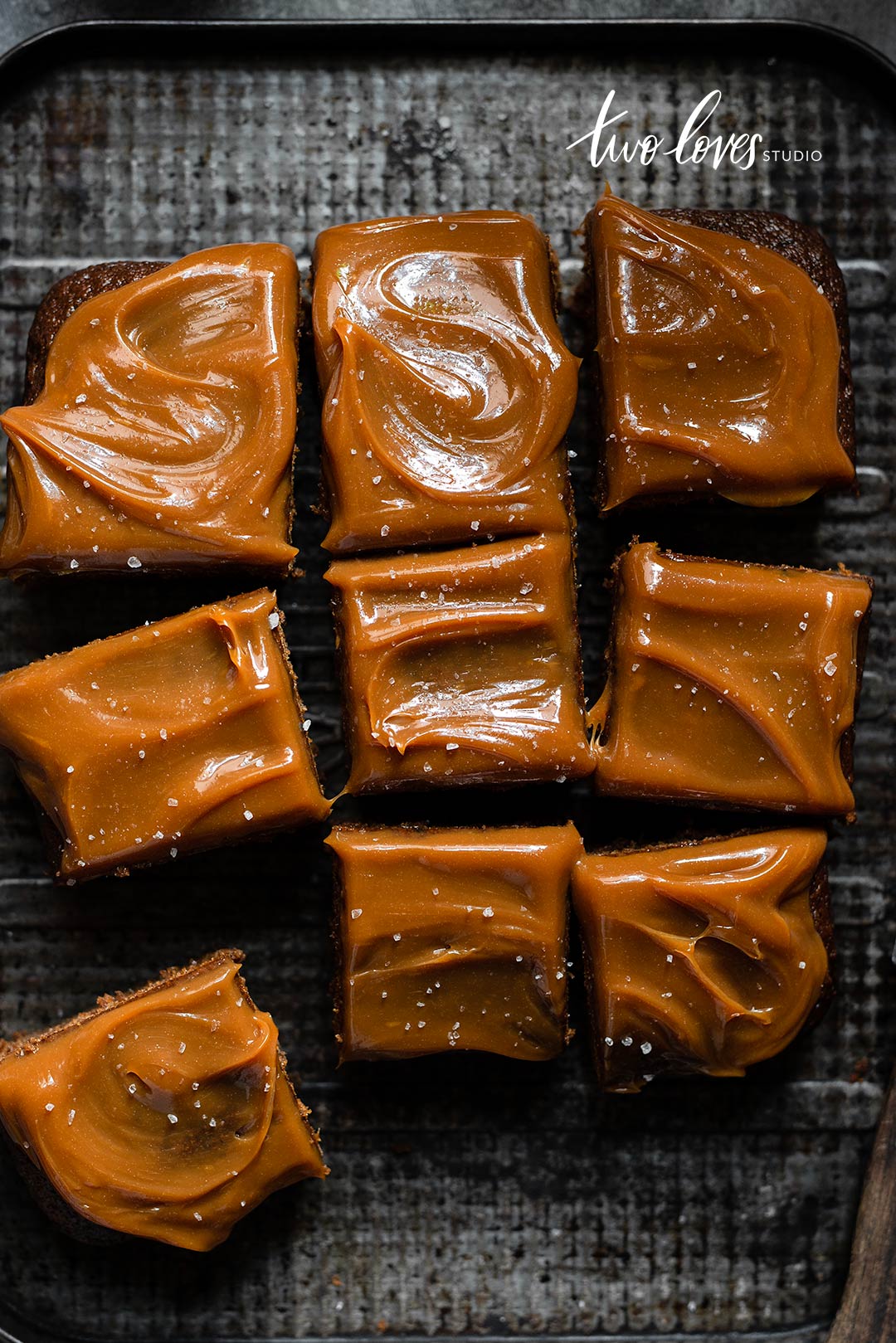 Why Do We Have Different Sensors?
The main reason that we have different size sensors is down to cost.
Full frame sensors are more expensive and improve image quality. In order to provide consumers with better options for price, manufacturers opt for smaller sensors.
In niches outside of photography, cropped sensors can come in handy to create even more 'zoom'.
Think about it.
If your camera is more 'cropped' or takes a shot closer to your subject than a full frame, this would benefit some photographers.
My dad is a wildlife photographer. So he has a cropped sensor camera that helps him 'get closer' to an animal than a full frame would, (assuming we had the same lens on).
Not so useful for food, but you get the idea.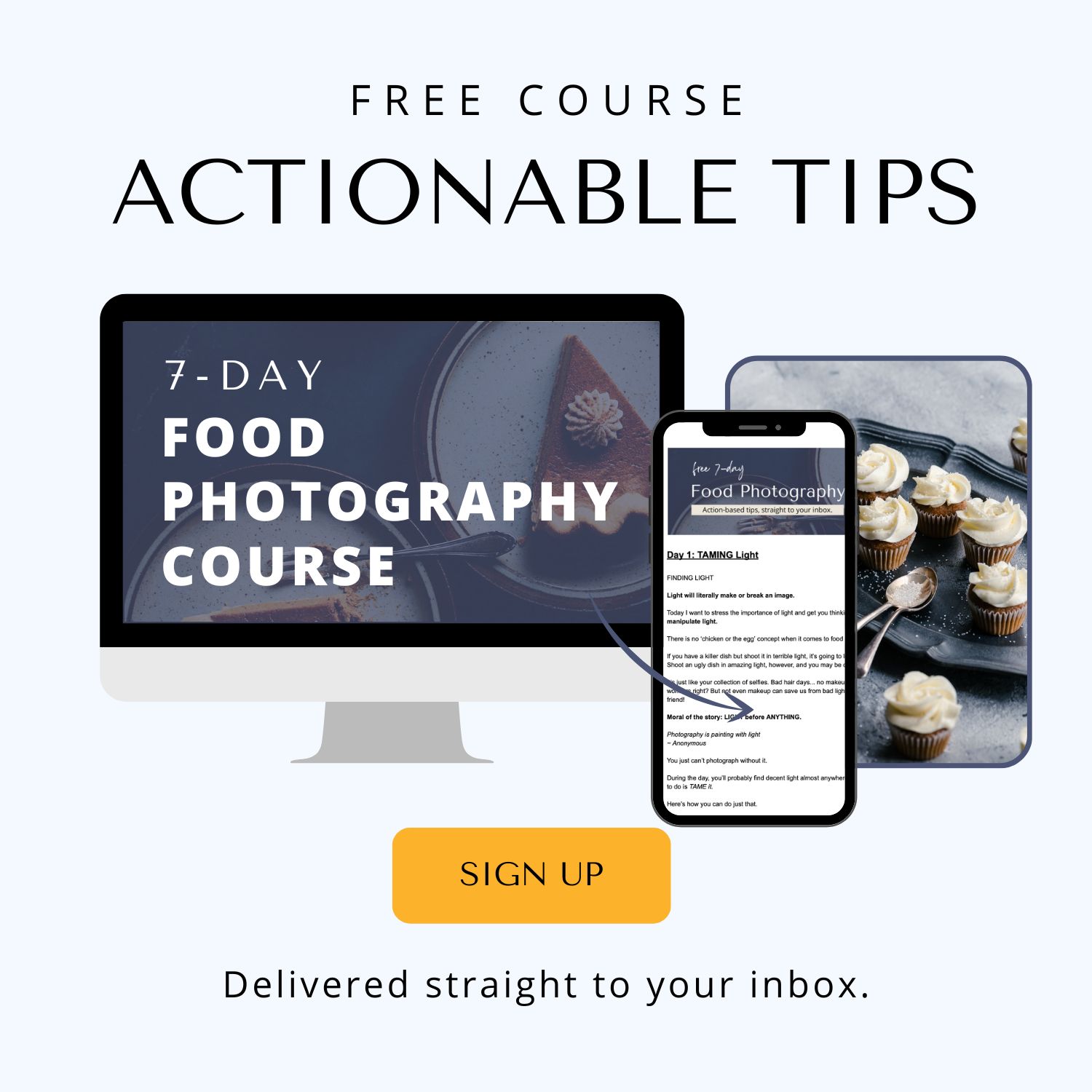 Full Frame or Cropped Sensor: Which is Better?
Photography isn't usually so simple that you can just say one type of camera is better than the other.
All makes and models had different uses, are made for different things and will depend on what your subject is.
However, it's generally considered that a full frame is better than a cropped sensor. Going back to what a sensor is, it's the most important part of our camera that captures the information for our image.
So if this important part is larger, then image quality is generally better.
But a great image doesn't stop at just sensor type.
Here are two images that I shot with a full frame and a cropped sensor. (With different lenses with a change in distance to get the same focal length/perspective).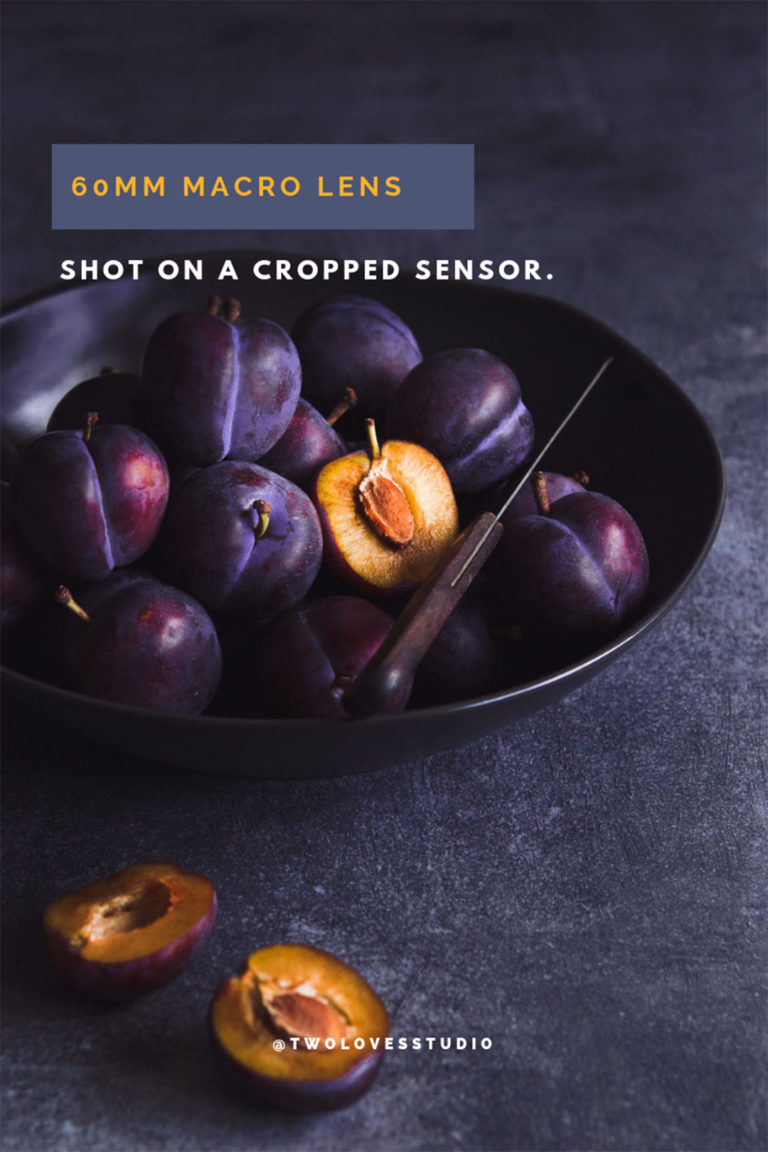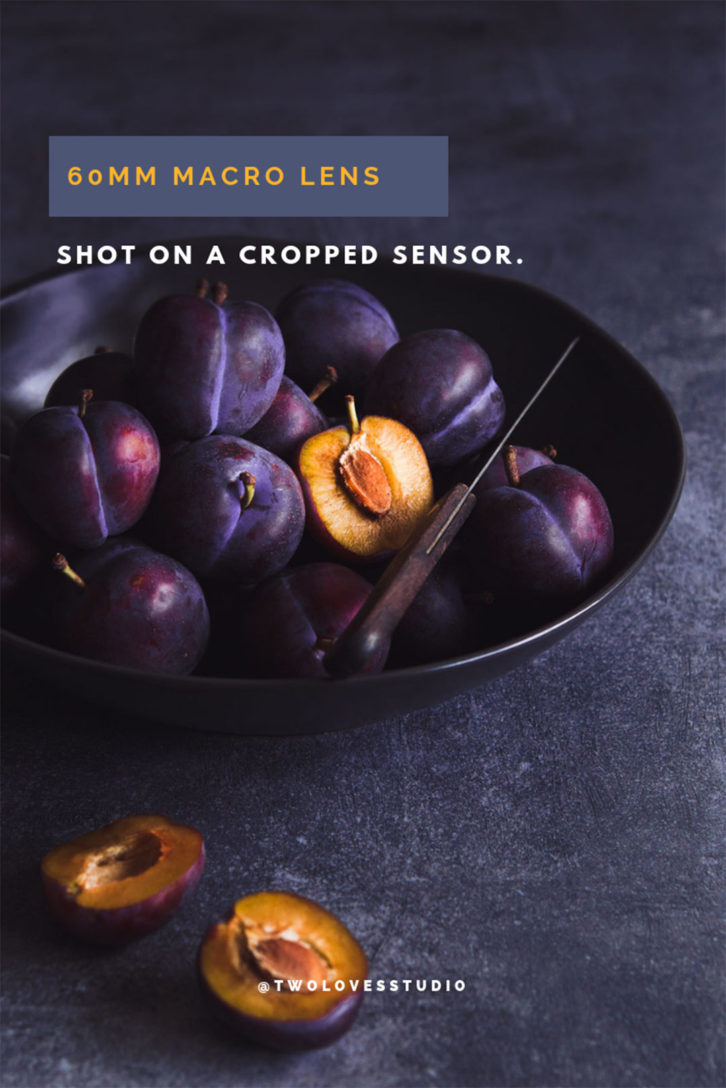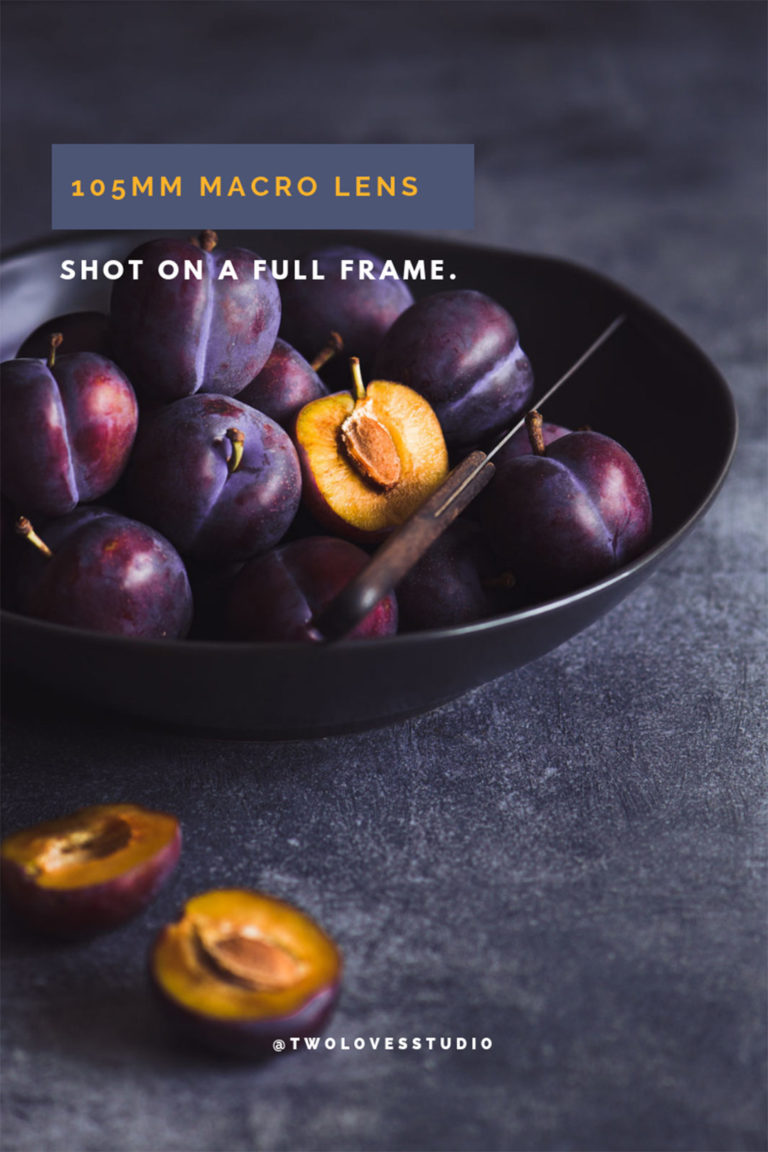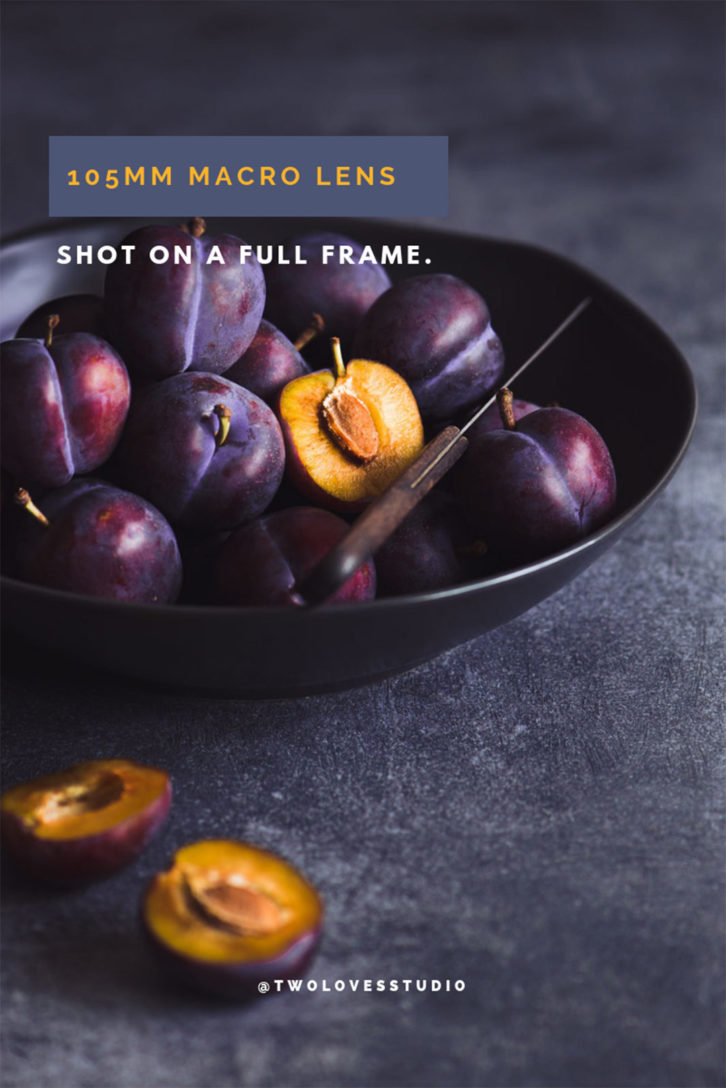 As you can see they both look really great.
As a new food photographer, the best one is the one you can afford. Look after your camera and you can get a good return on it when you want to upgrade.
How Do Sensors Affect Focal Length?
So here is the meat and potatoes. Aka, what you need to know about cropped sensors and full frames.
Remember how I said that cropped sensors would 'crop' an image in comparison to a full frame?

Well, let's just say that you are next to a friend who has a full frame. You're both shooting the same scene. (So you're at the same distance).
You both have a 50mm lens on.
This is what your friend sees through their lens. And this is what you will see.
See how your image is cropped? Or you can fit less in the frame?
That's how sensors affect focal length.
Even though you both had a 50mm lens on, your lens is shooting like a 75mm. So you are not able to fit as much in the frame.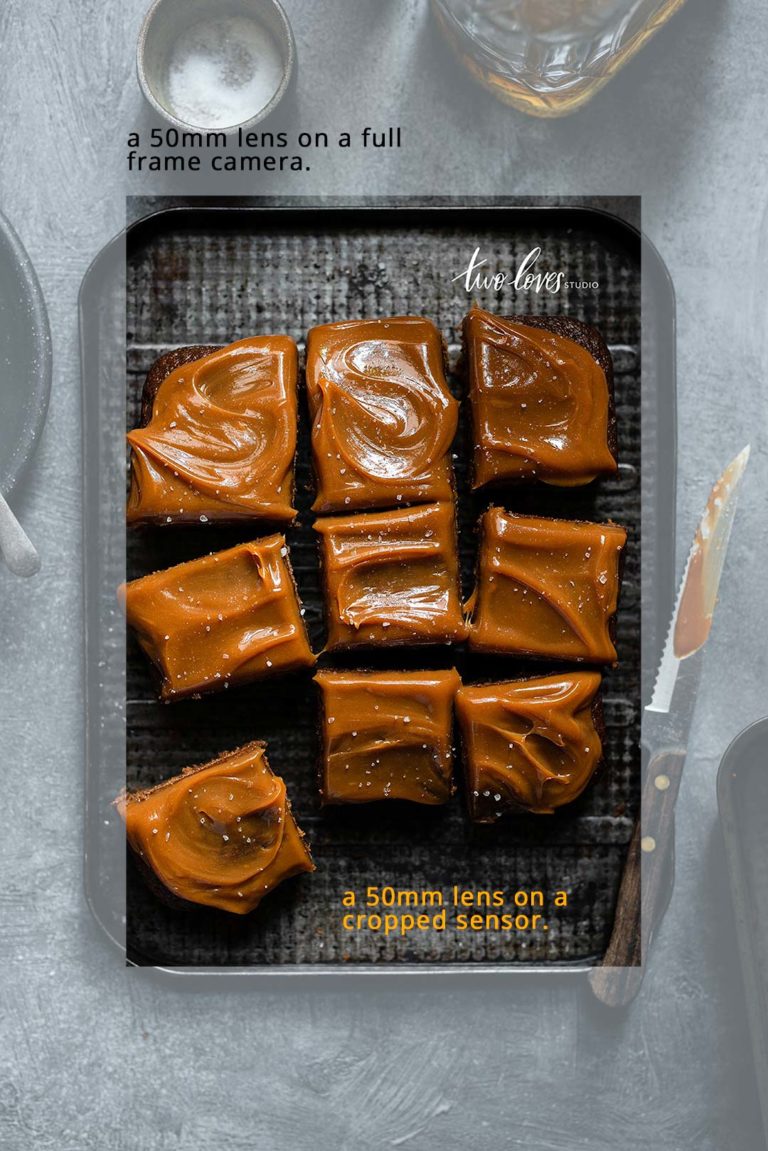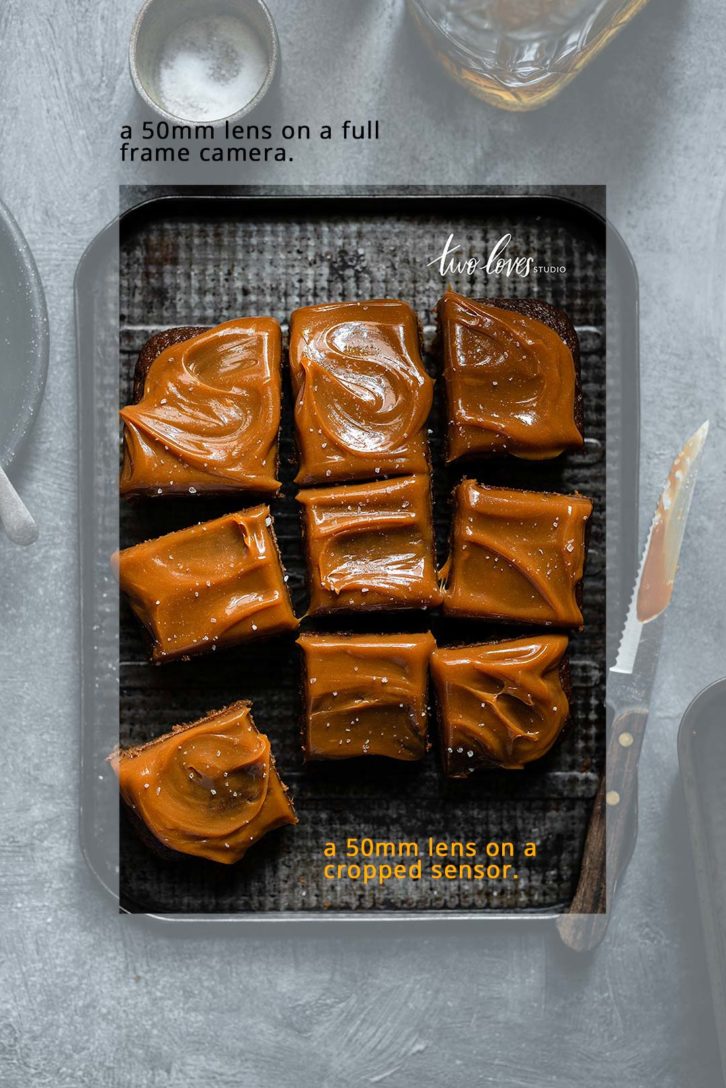 It Affects Your Lens Choice
The type of sensor that you have will affect your lenses focal length.
And that's due to the fact that in cropped sensor cameras, you have a smaller sensor.
So any lens that you buy and use on a cropped sensor will have a 'tighter' focal length.
Most of the time when a photographer is recommending a lens, they are talking about the lens in terms of its true focal length.
Therefore if you have a cropped sensor lens, you will need to work backwards to determine what lens matches the focal length on a full frame.
But let's do a quick breakdown.

So shooting a 50mm on a full frame camera, the 50mm will have a focal length of 50mm. Perfect.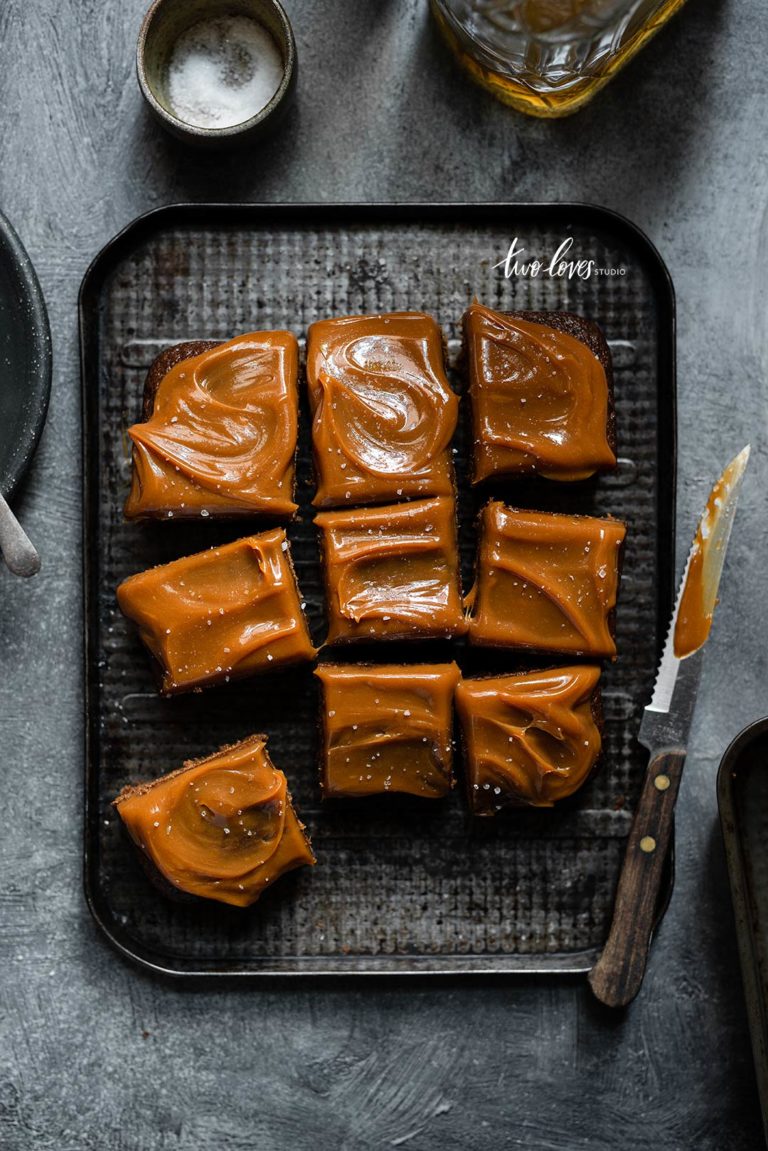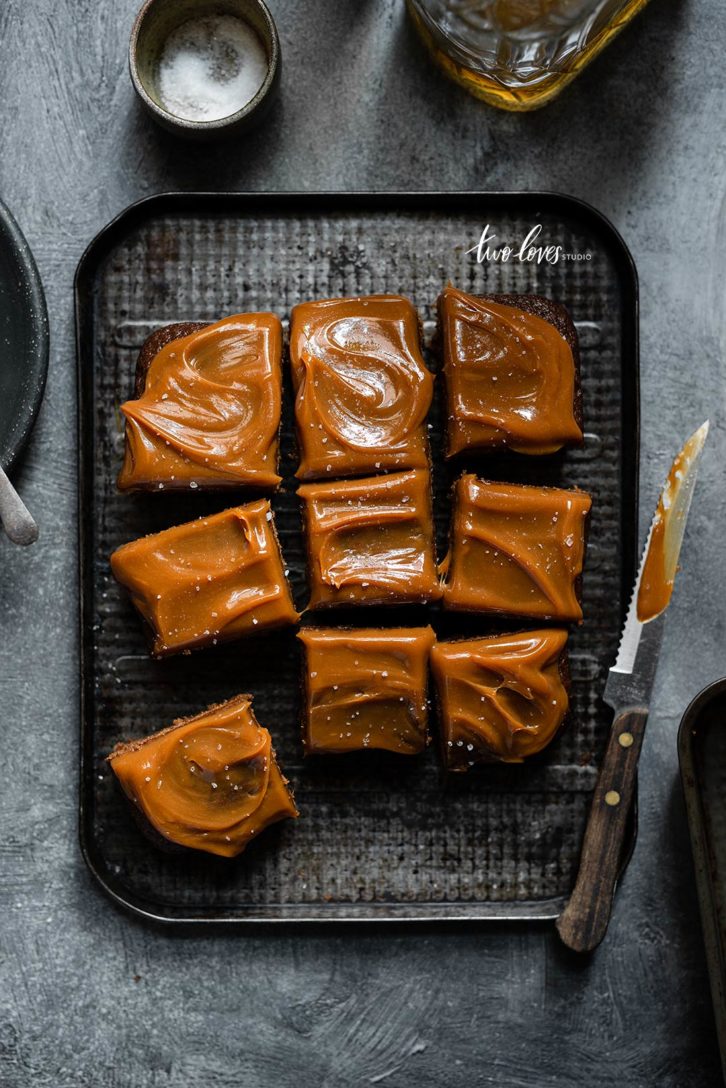 However, the 50mm on a Canon cropped sensor camera will have a focal length of approx 81mm. So you will get less in the shot.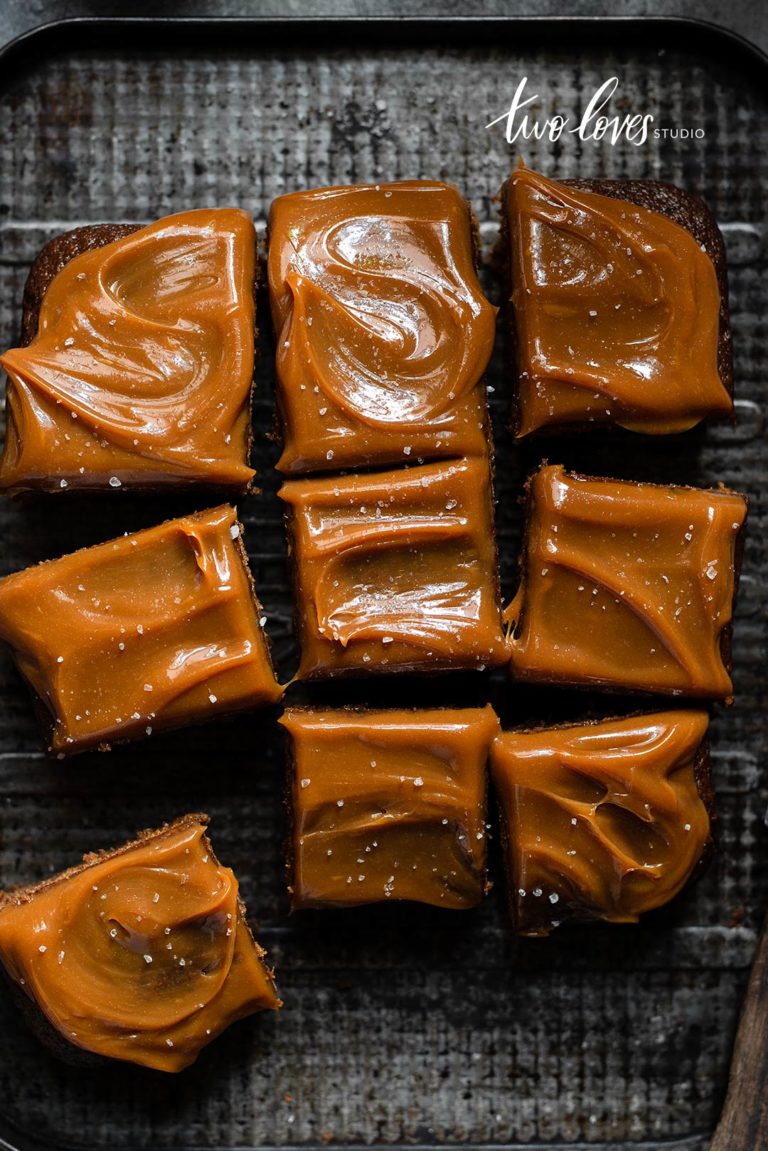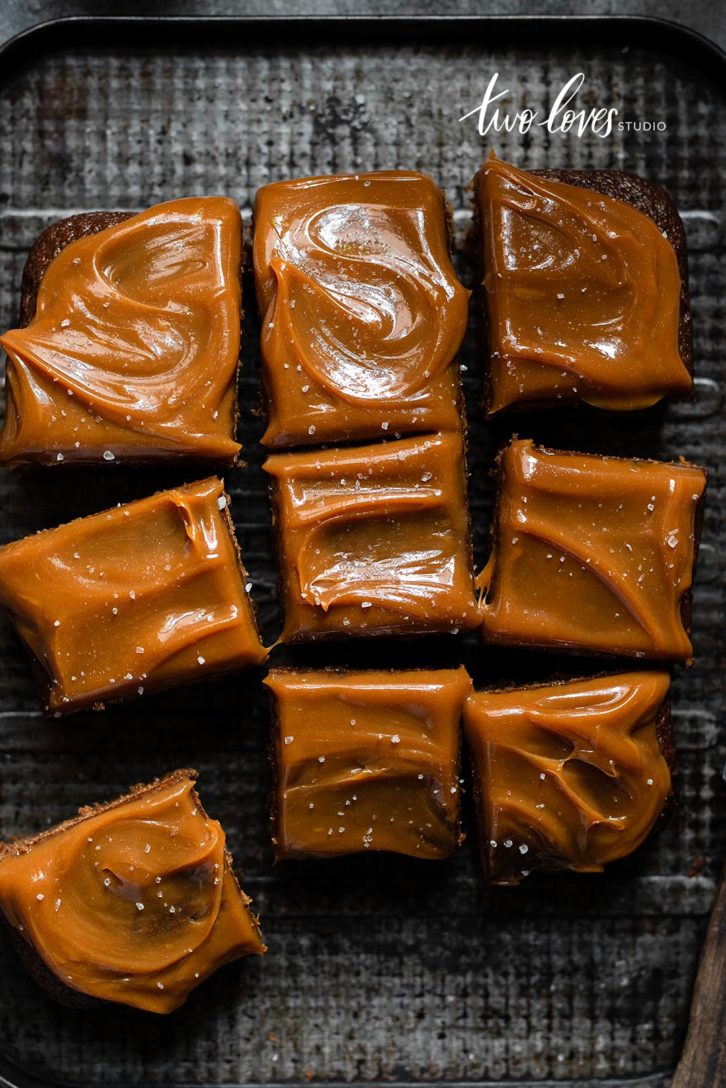 Now, what if I said to you, you need a 50mm for flatlays in food photography and you had a cropped sensor camera?
Can you see from the above shot that a 50mm would be too tight to capture the entire scene? Exactly.
So, you'd want a 35mm. A 35mm on a cropped sensor camera will have a focal length of approx 50mm.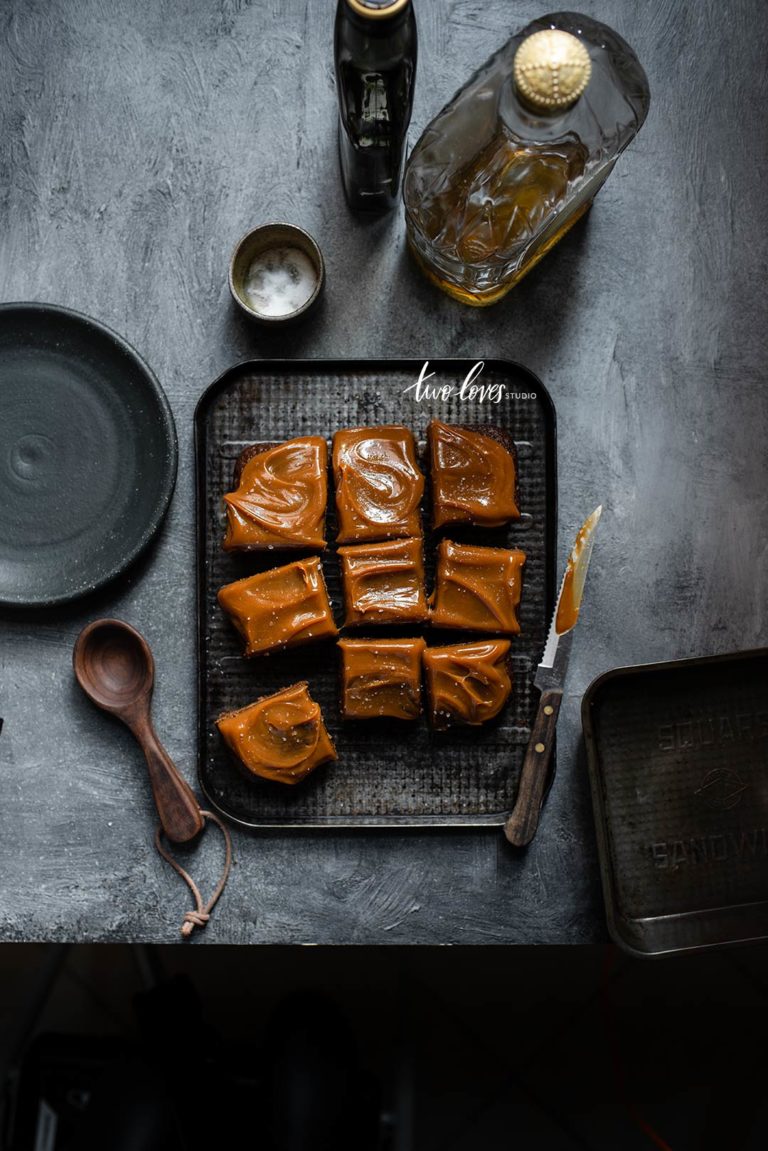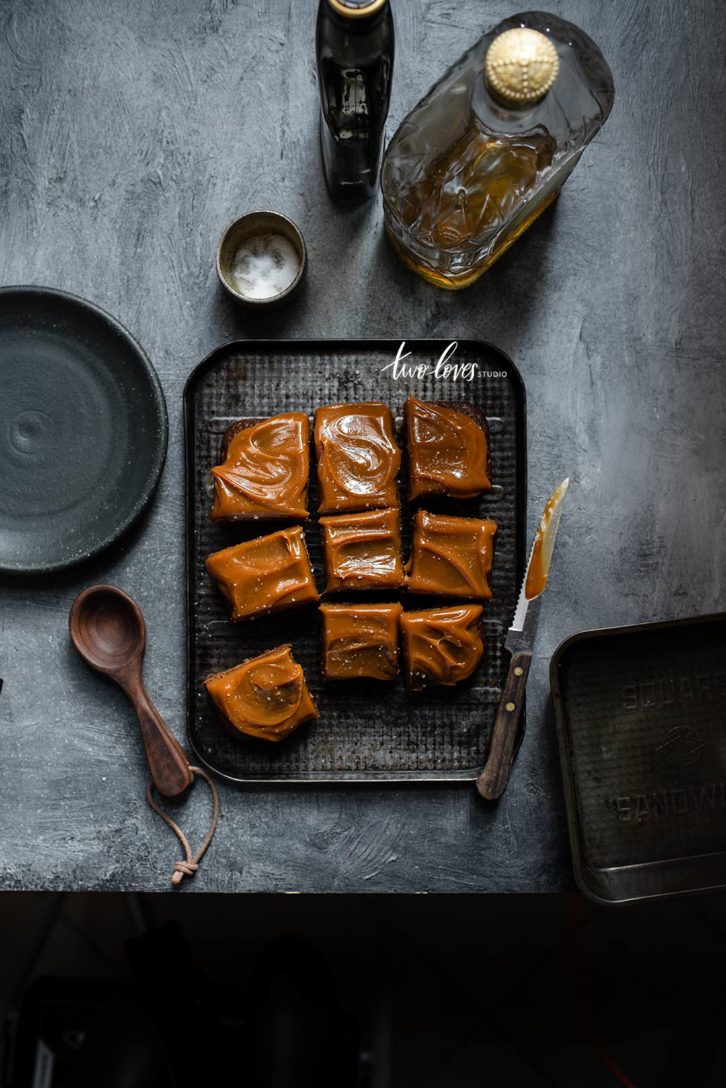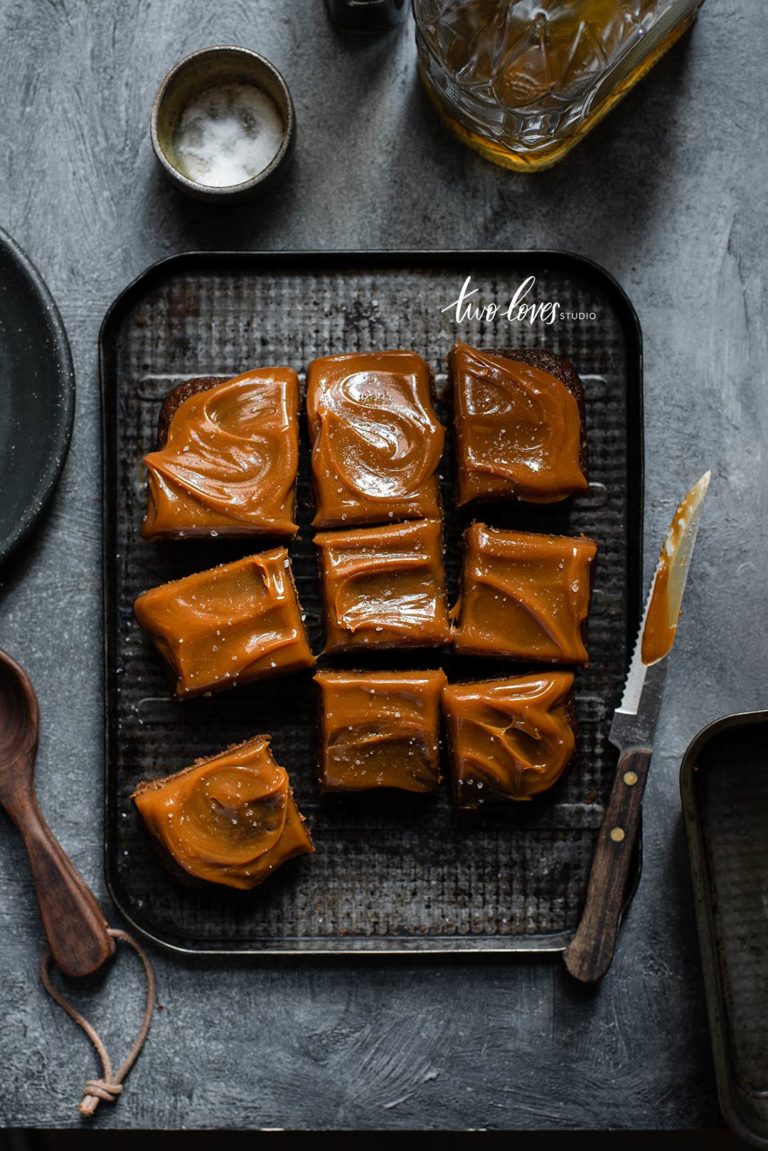 Don't worry if that didn't make sense yet as to how I worked that out. I'll cover that in the next section.
Let's do one more.
Say I told you that you needed a 100m macro (105mm) for those nice 45-degree shots in food photography. A 100m (105mm) on a full frame is 100mm (105mm). Remember, there is no cropped factor.


However, the 100mm (105mm) on a cropped sensor camera will have a focal length of 150mm (155mm). Which again is tight!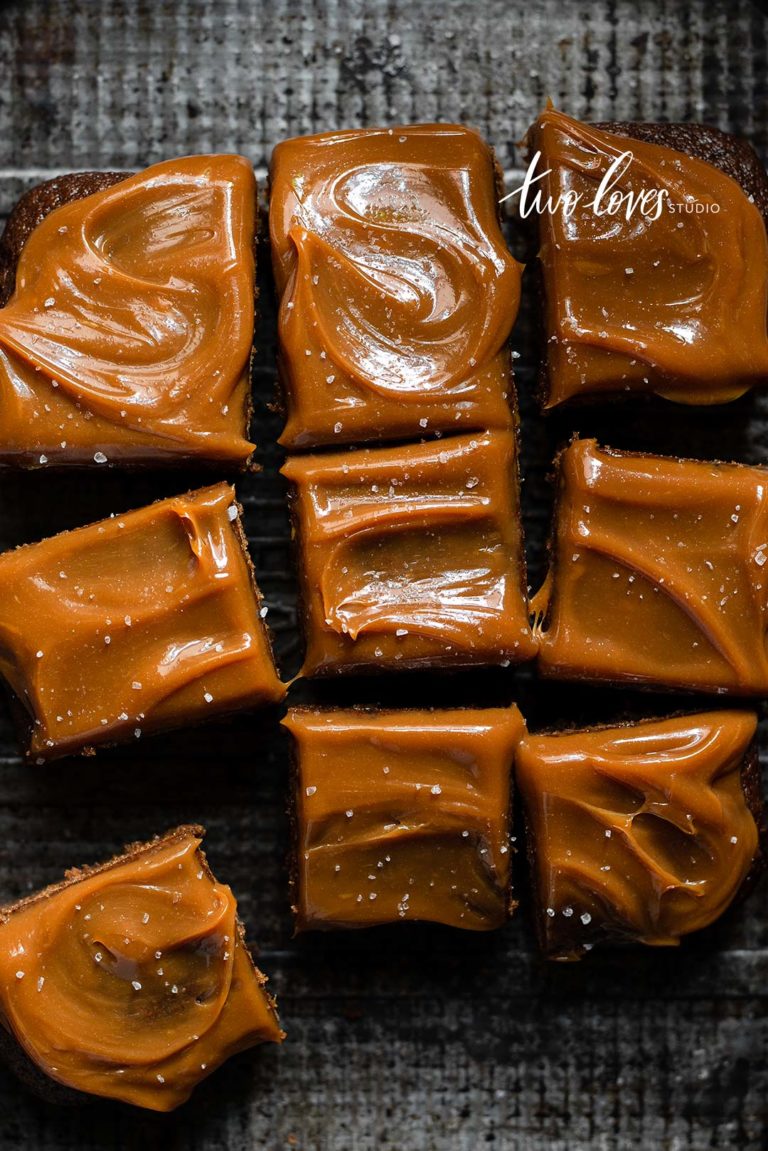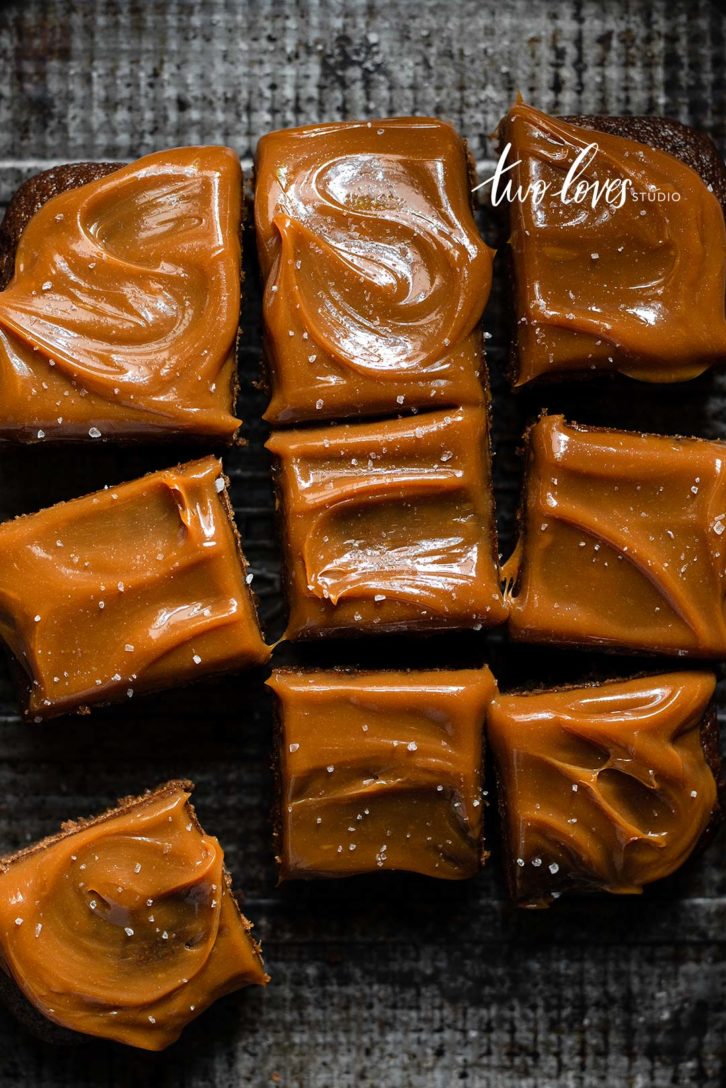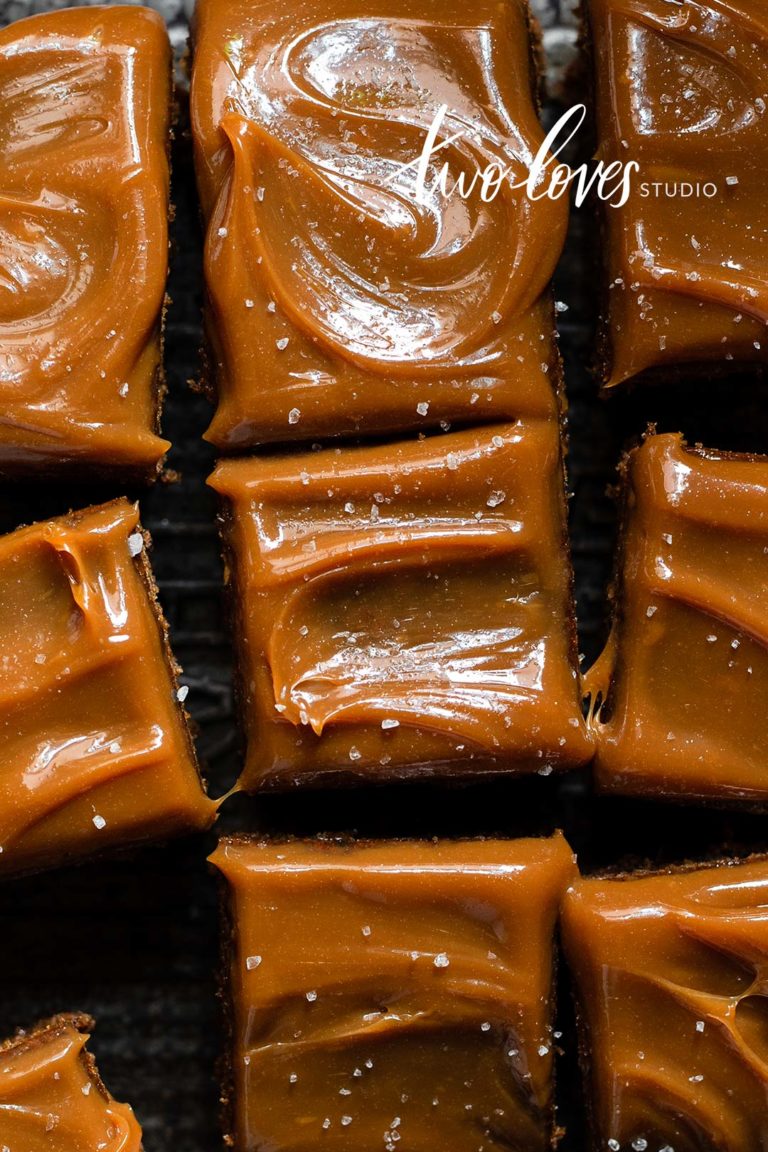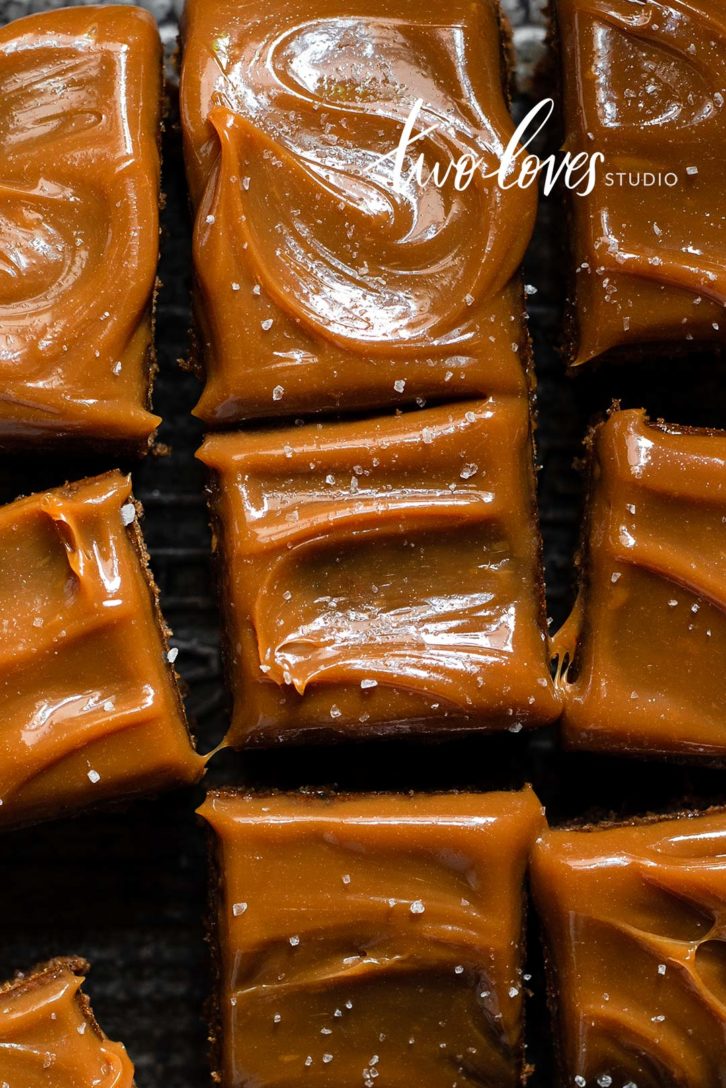 So in order to get a focal length of 100mm macro (105mm) on a cropped sensor, you will need a 60mm macro. A 60mm macro on a cropped sensor will have a focal length of 90mm.
Which isn't quite 100mm (105mm), but it's pretty close.
How to Work Out the Crop Factor
Each brand of camera has a different crop factor for their sensors. At the time of writing, Nikon, Pentax and Sony have a crop factor of 1.50. Canon has a crop factor of 1.62 and Sigma has a crop factor of 1.73.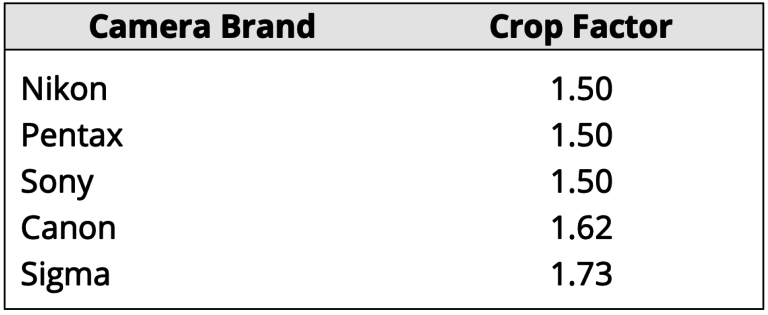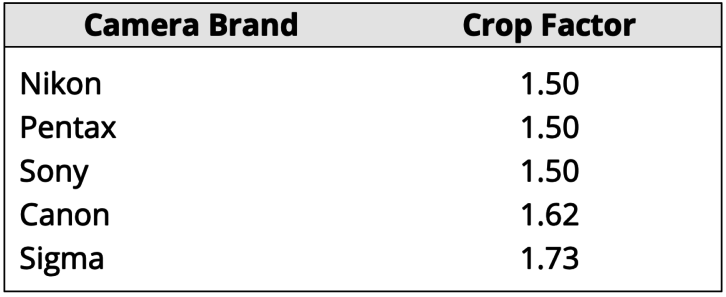 So to work out the crop factor you simply use this equation:
Lens focal length x crop factor.
Now it might be hard to remember each camera's crop factor, so let's not get caught up in the nitty-gritty.
For the sake of ease and understanding, all you need to worry about is really a crop factor of 1.50.
Let's do an example.
Let's say we have a 35mm on a cropped sensor camera. The crop factor is 1.50.


So if we use a 35mm lens on a cropped sensor camera, our focal length will be more like a 50mm (as 52.50 was our result above).
Why the Heck Does This Matter?
As you can see, it will change which lenses you will want to buy.
The 100mm (105mm) macro is a great lens for shooting those 45-degree angles with that beautiful blur.

But if you have a crop sensor, you'll be shooting more like a 150mm. Which is very tight.
If you have limited space to shoot in at home, then you'll find yourself up against a wall trying to fit everything in.
The lenses that we choose have a lot to do with how an image looks. Having the right lens is really important in getting the look we want.
It helps a photographer find their style.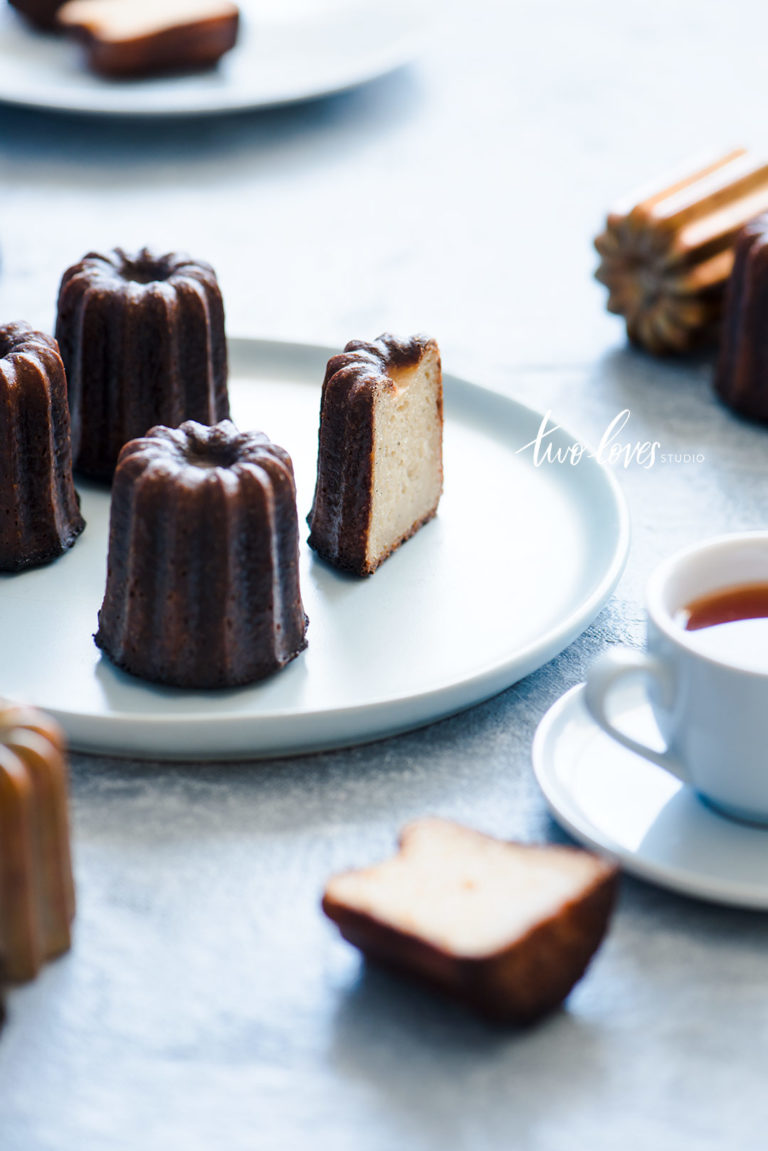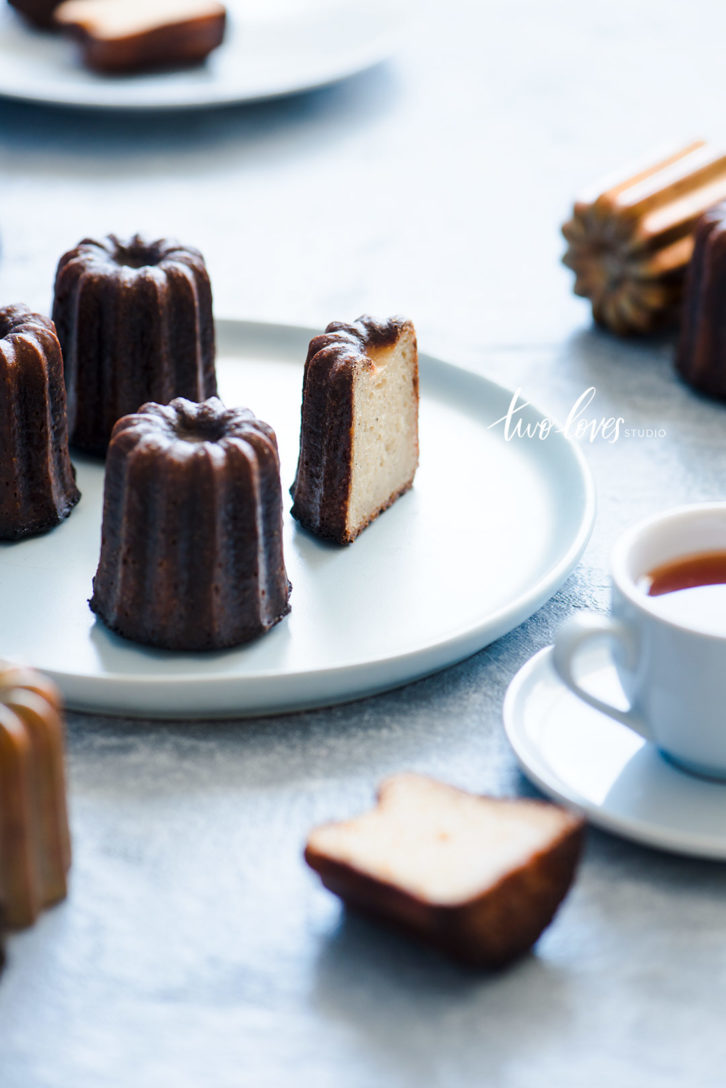 The Recap
Now, even if some of this information didn't quite sink in, hopefully, the visuals helped you understand the concept.
So in a nutshell here are the takeaways from this post.

Full frame cameras contain a full frame sensor.
It's the largest sensor size in a consumer camera, before medium format.
Cropped sensors have a small sensor and are why these cameras are cheaper on price.
Each brand of camera has its own crop factor. Nikon + Sony being 1.50 and Canon being 1.62.
The sensor you have will affect the focal length of your lenses.
The focal length on a cropped sensor with be 'tighter' and you will fit less in a frame.
To determine the focal length on a cropped sensor, you multiply the focal length x cropped factor.
Lesson Activity
From the last activity, we discovered what type of sensor you have.
Based on that information, let's determine what are the 'two best focal lengths' to shoot food with?

If 50mm and 100mm are the two best focal lengths,
What lenses do you need in order to get these focal lengths?
If you shoot full frame that will = the focal length on the lens. No calculation necessary.
If you shoot cropped sensor you will use this equation – focal length (divided by) crop factor 1.50.
(Note: I divided here instead of multiplied as we are working backwards to determine what the best lens to use is!)

If you're taking Photography Fundamentals 101, click here for your next lesson.