This is the last post in a series of posts about focal lengths in food photography. You can read more about 35mm, 50mm, 85mm & 105mm focal lengths
If you have a cropped sensor camera, lens and focal length advice is a little different for you. Let's first cover what a cropped sensor is and then get into the two lenses I recommend using.
We have two types of cameras, full-frame and cropped sensor. The difference is that they have sized sensors. This affects how focal length appears due to the 'cropped' nature of the sensor.
RELATED: Full Frame vs Cropped Sensor Which Is Better for Food Photography?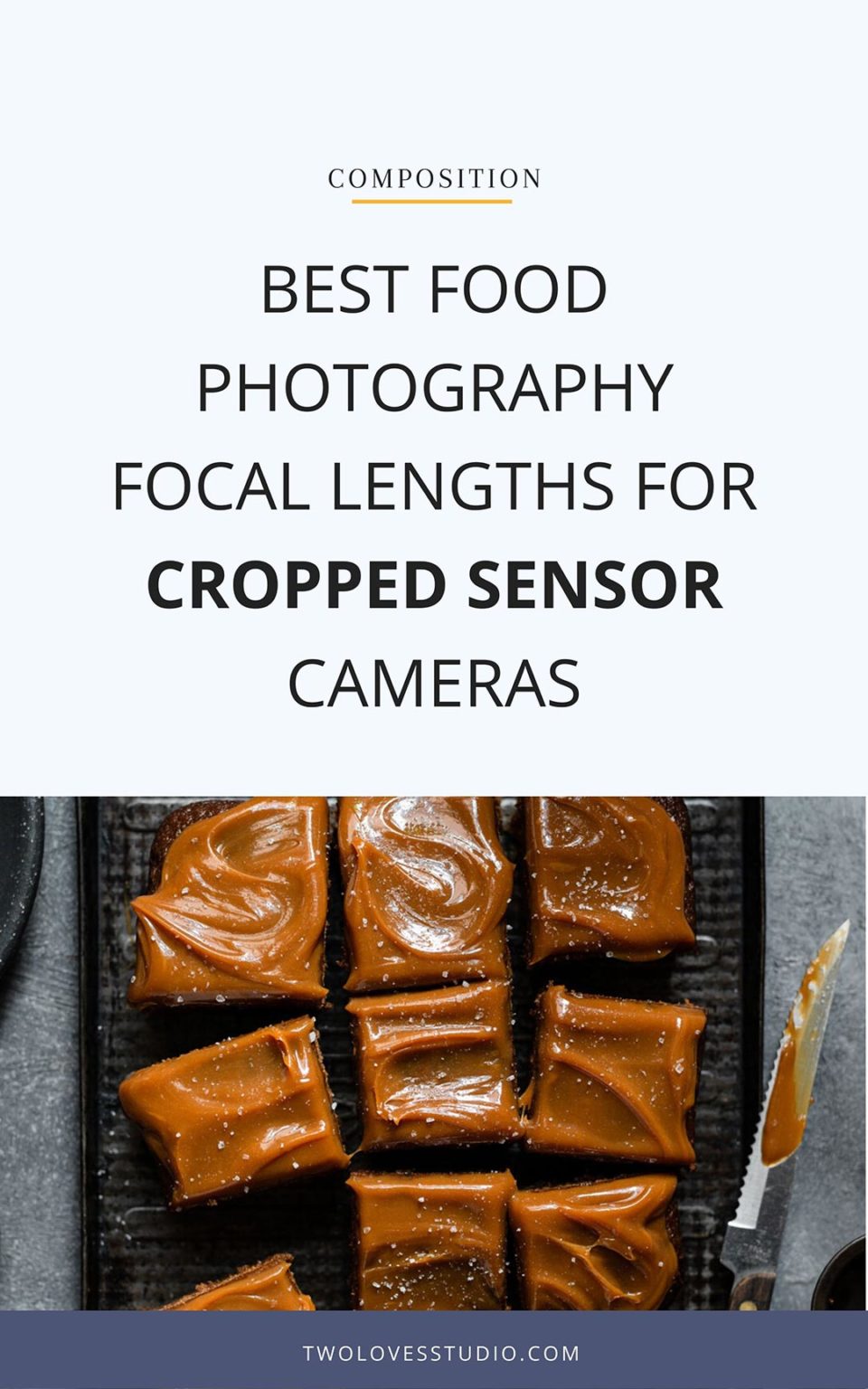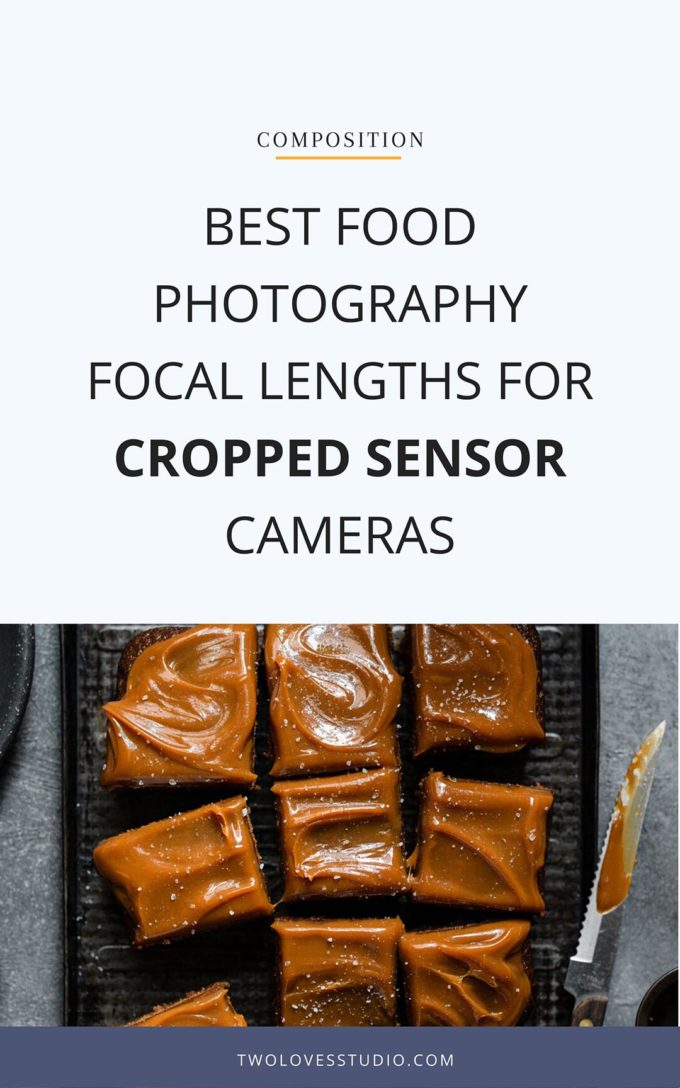 What is A Cropped Sensor Camera?
A cropped sensor is essentially a smaller sensor (than a full-frame) and gets its name from what is known as the 'crop factor'.
There are different 'crop factors' in cropped sensor cameras.
It means that if you are shooting the same scene as someone who has a full-frame, your image is going to be 'cropped'.
This means you'll be able to fit less in the frame at the same distance. Let's see this visually.
Each brand of camera has a different 'crop value', so lenses will look slightly different between brands.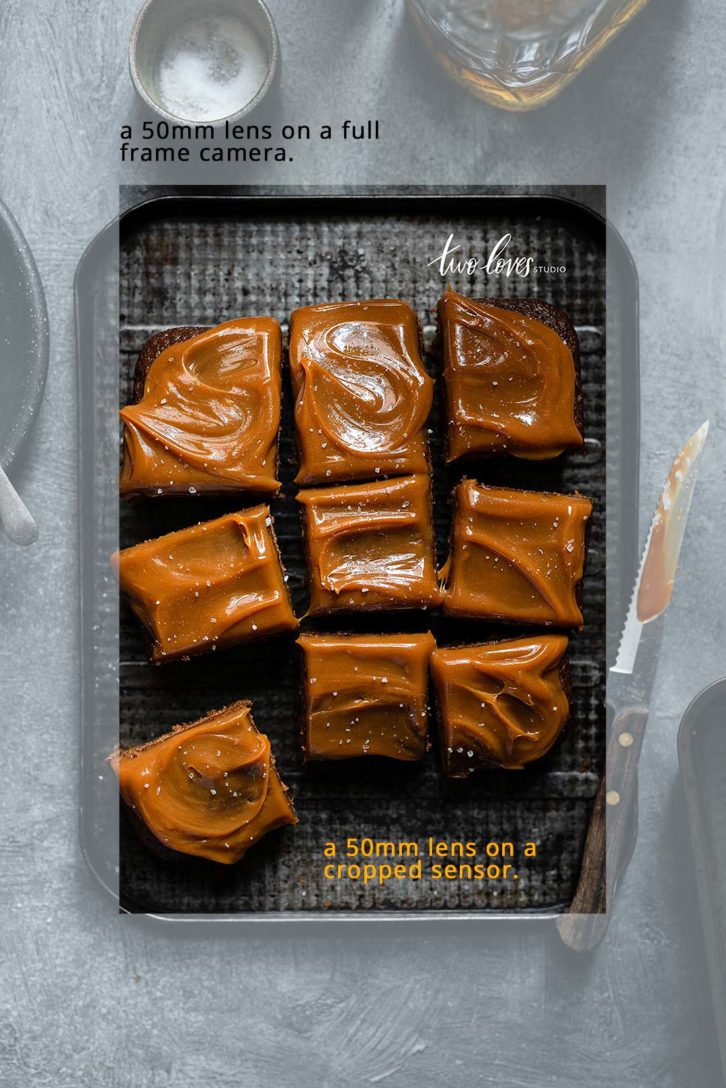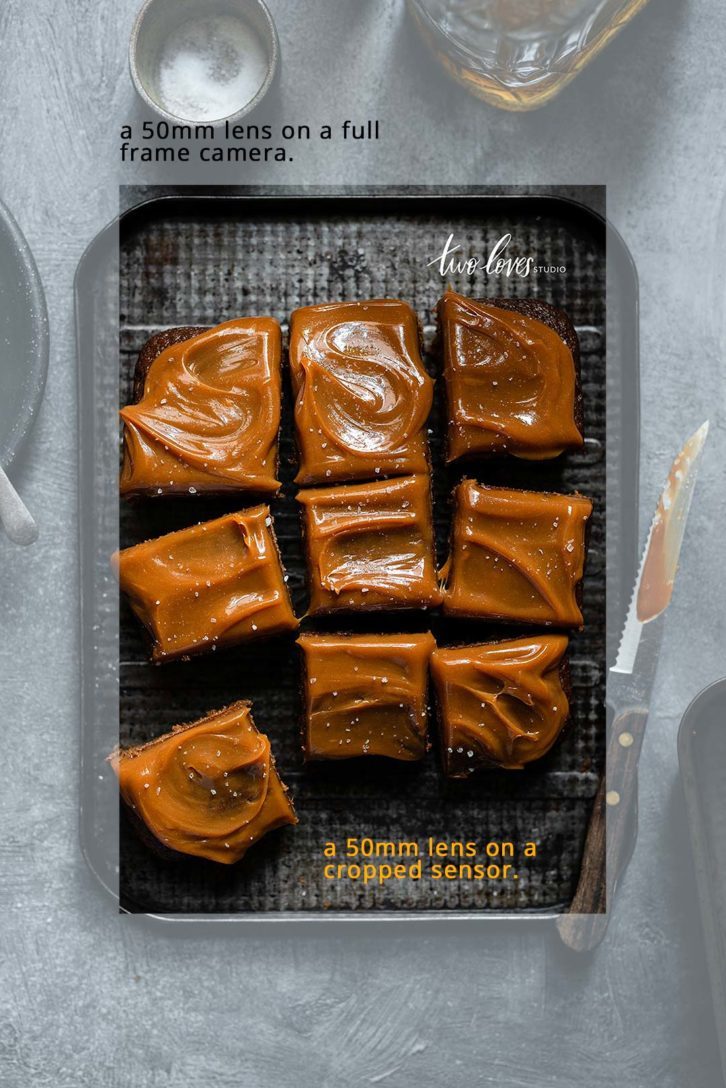 Lens Focal Length Advice is Different For Cropped Sensors
This 'crop factor' is the reason why lens advice is different for cropped sensor cameras.
Because cropped sensor cameras have a smaller sensor, the actual focal length won't be the same as on a full-frame.
To make this easier, let's look at some examples of focal lengths:
35mm = 52.5mm on a cropped sensor
50mm = 75mm on a cropped sensor
85mm = 127.5mm on a cropped sensor
105mm = 157.5mm on a cropped sensor
Now you can see from the above that the change in how focal length appears will change the lens advice.
As cropped sensor owners often get left out, I wanted to share the two focal lengths I recommend you look at getting for your food photography.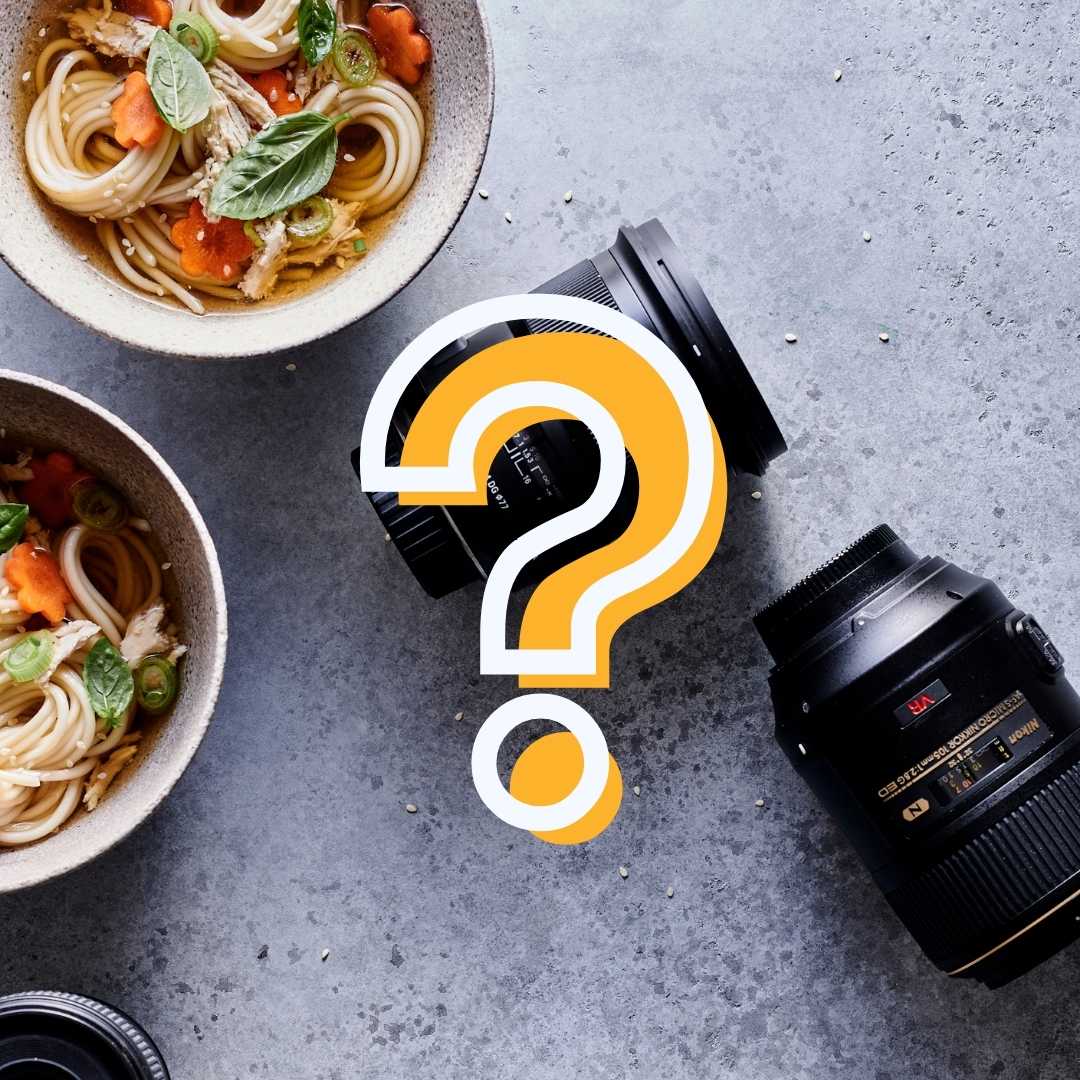 Lens Quiz
Which Lens Matches Your Food Photography Style?
35mm For Flatlays & Overhead Shots
Firstly, this advice is based on the fact that you own a cropped sensor camera and don't have plans to upgrade to a full-frame in the near future (or ever upgrade at all!)
The first recommendation for focal length for cropped sensor cameras is the 35mm.
On a cropped sensor, the 35mm will act like a 50mm focal length. This is good for overhead shots and flatlays.
If you ever did upgrade to a full-frame, it wouldn't be a lens that you'd use much for food photography other than photographing restaurants. It's also not a super cheap option, but if you take care of it, you can always sell it.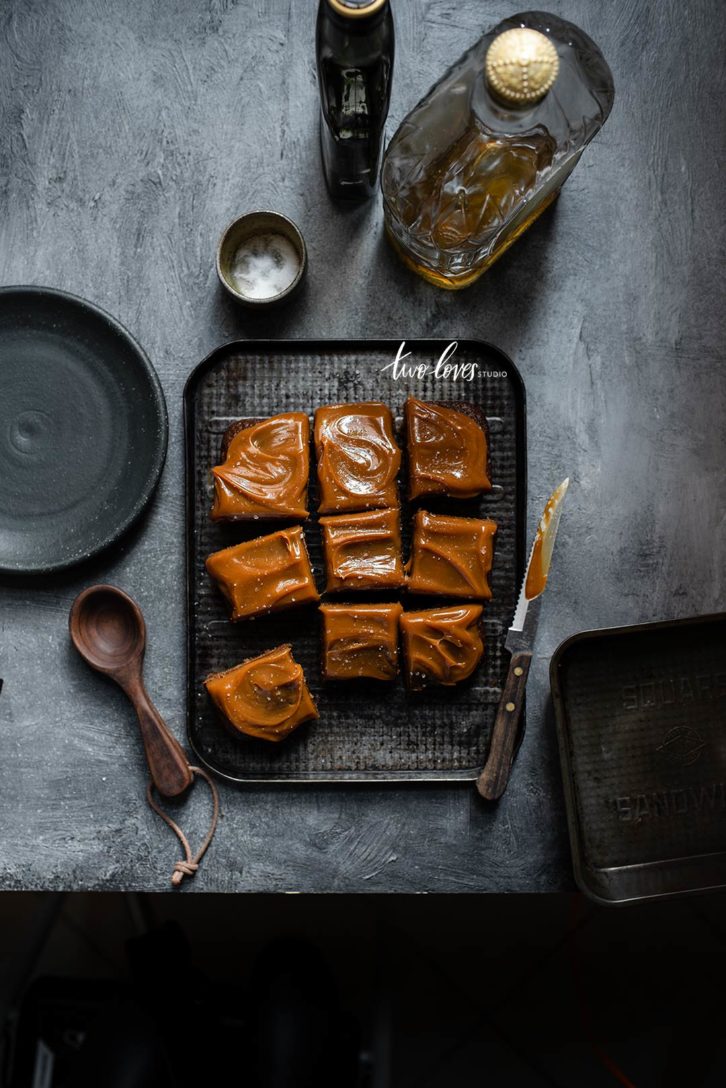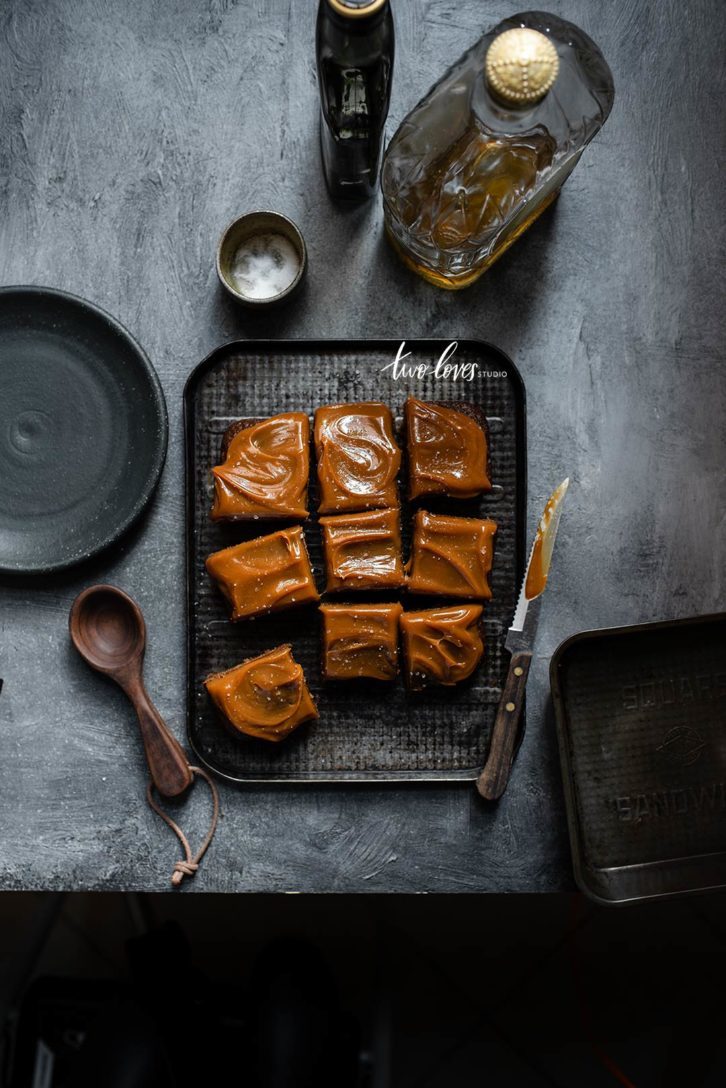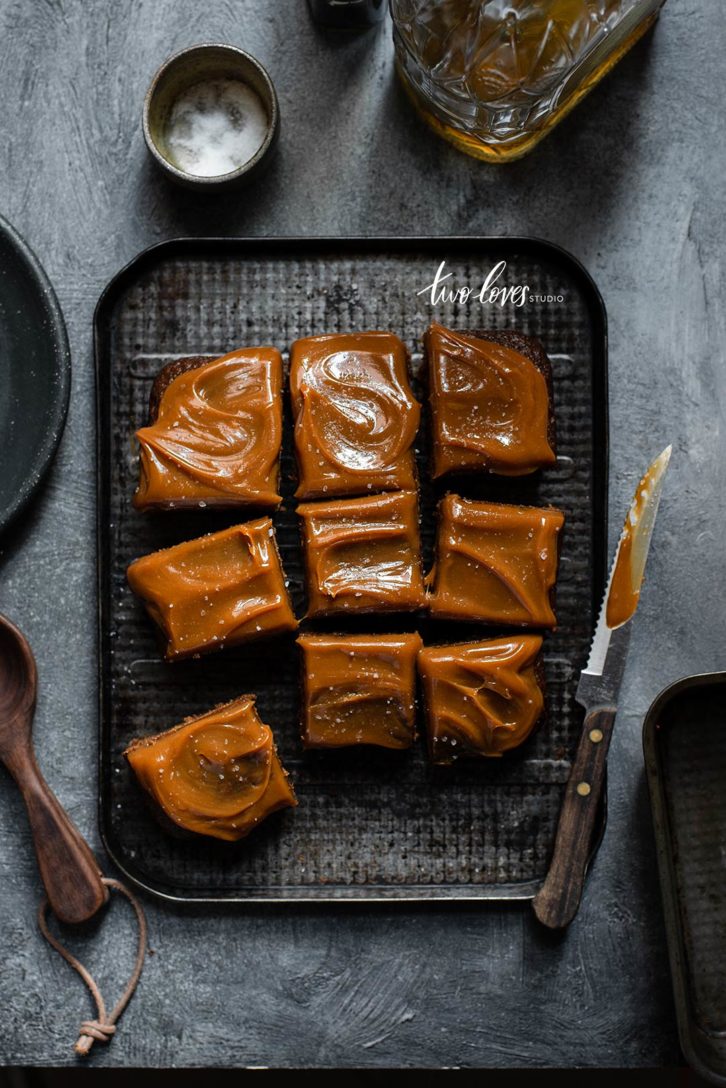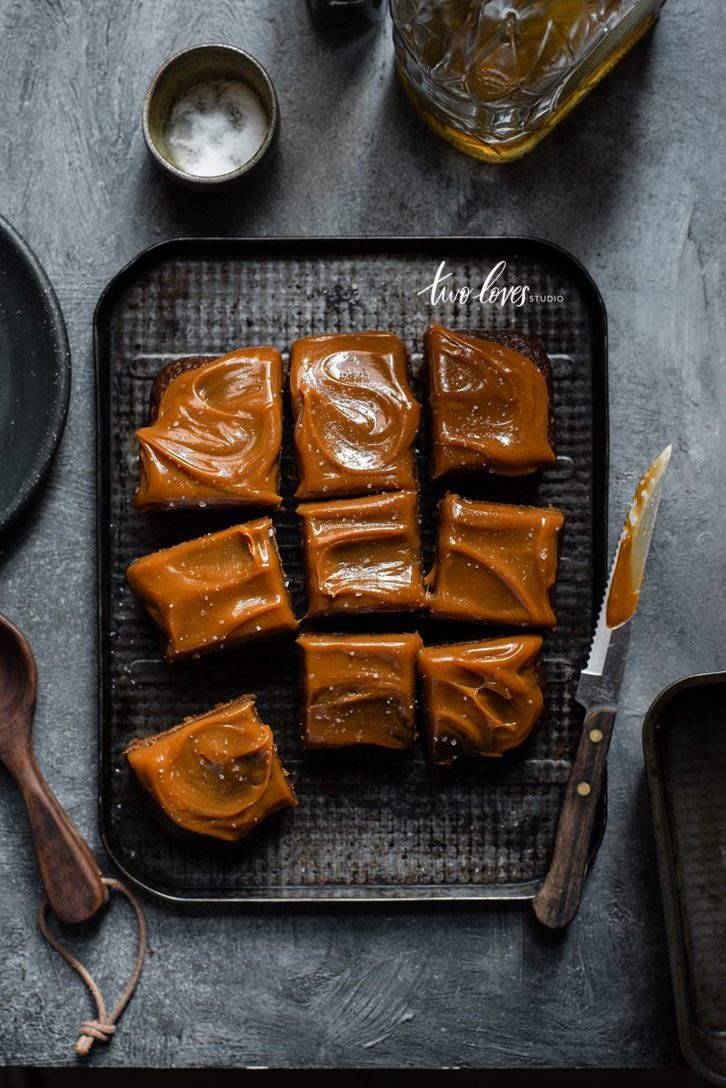 60mm For 45-degree Shots
The second recommendation is the 60mm. Now I am making a distinction between the 50mm and 60mm focal lengths.
With a 60mm, you are shooting at the equivalent of 90mm focal length (close to the 105mm focal length in this series). This focal length is great for 45-degree shots.
The reason I like to advise the 60mm over the 50mm is that the 60mm focal length comes in a macro lens.
That means you can get that great blur that complements the 45-degree shots. You'll be able to get up close to your food and get those lovely macro food detail shots.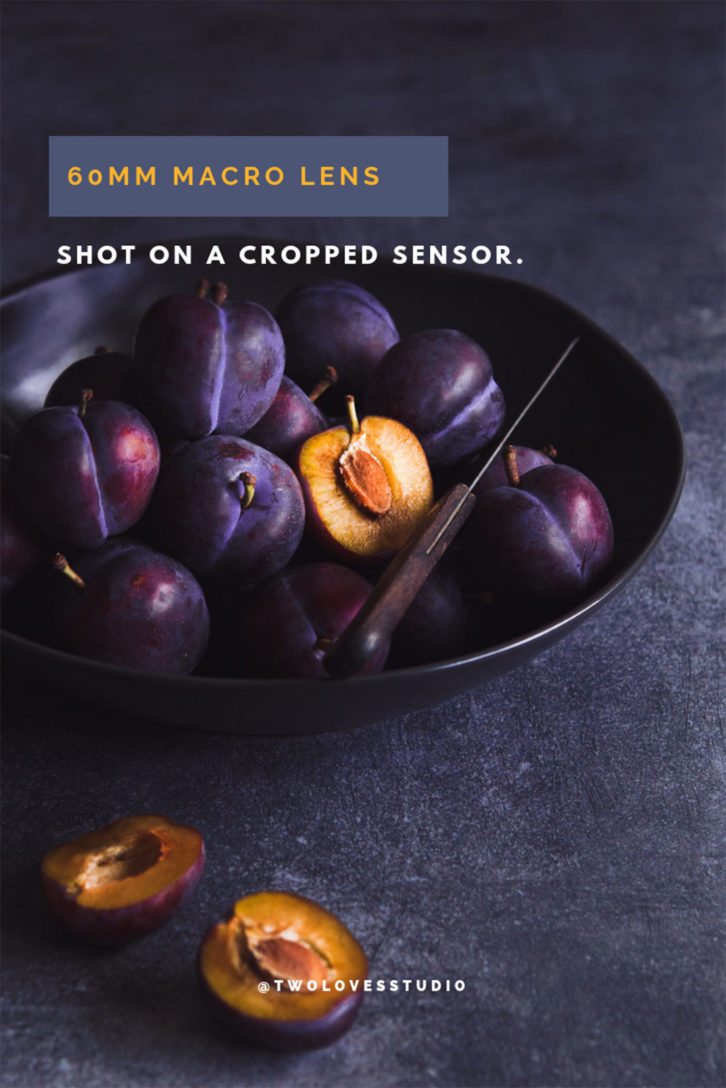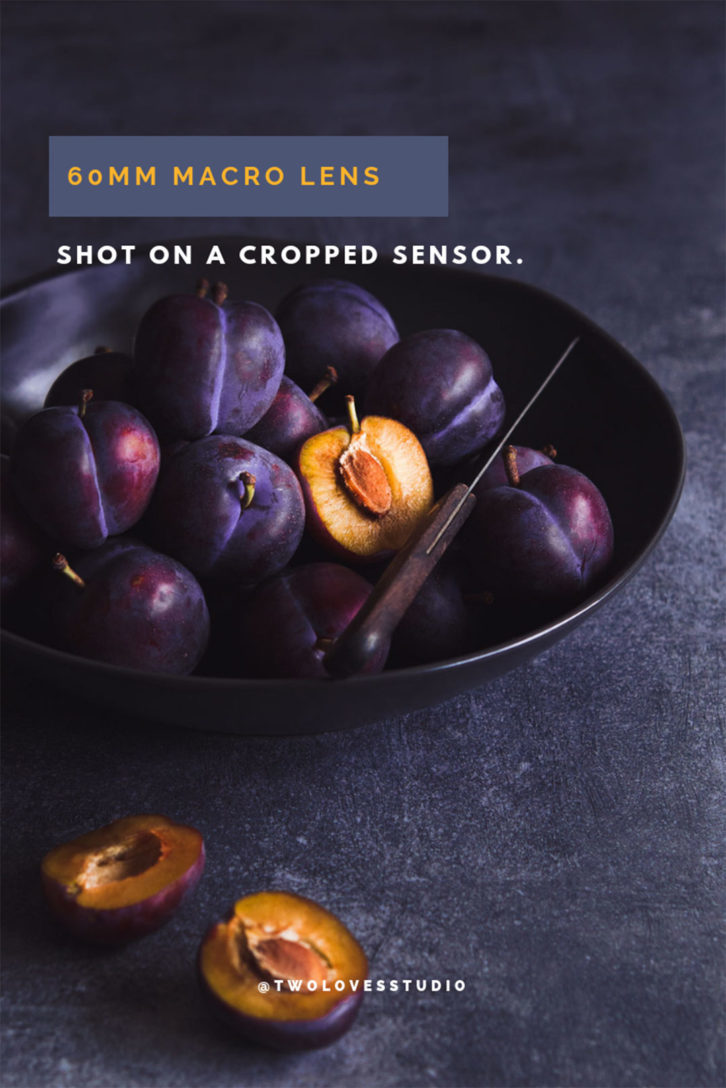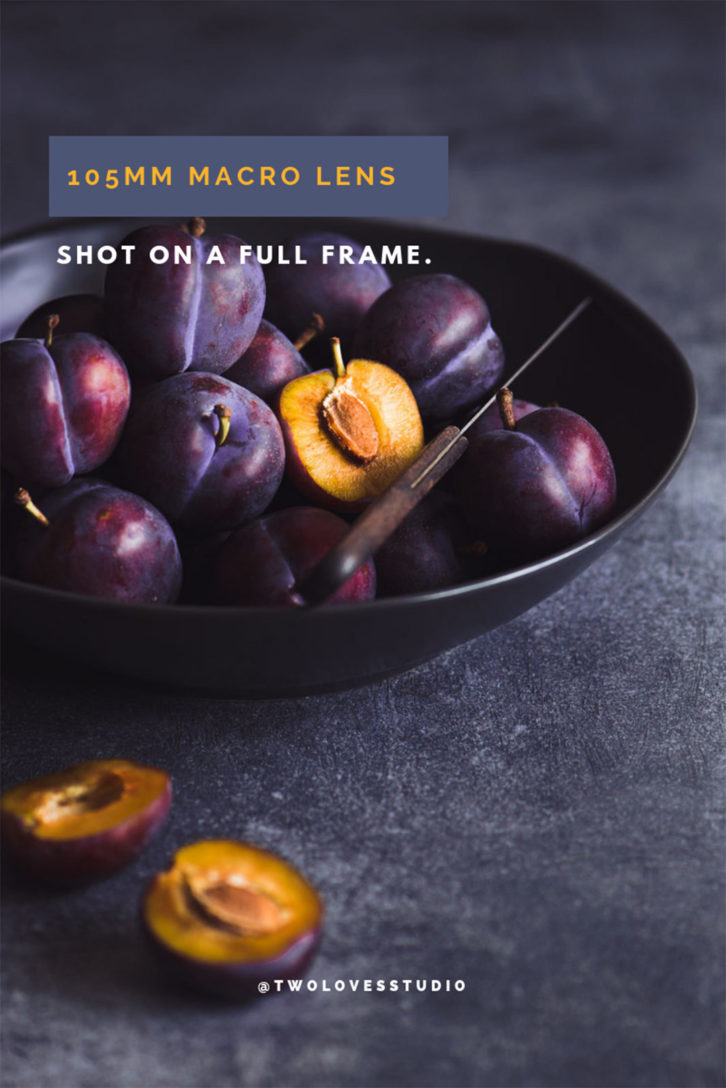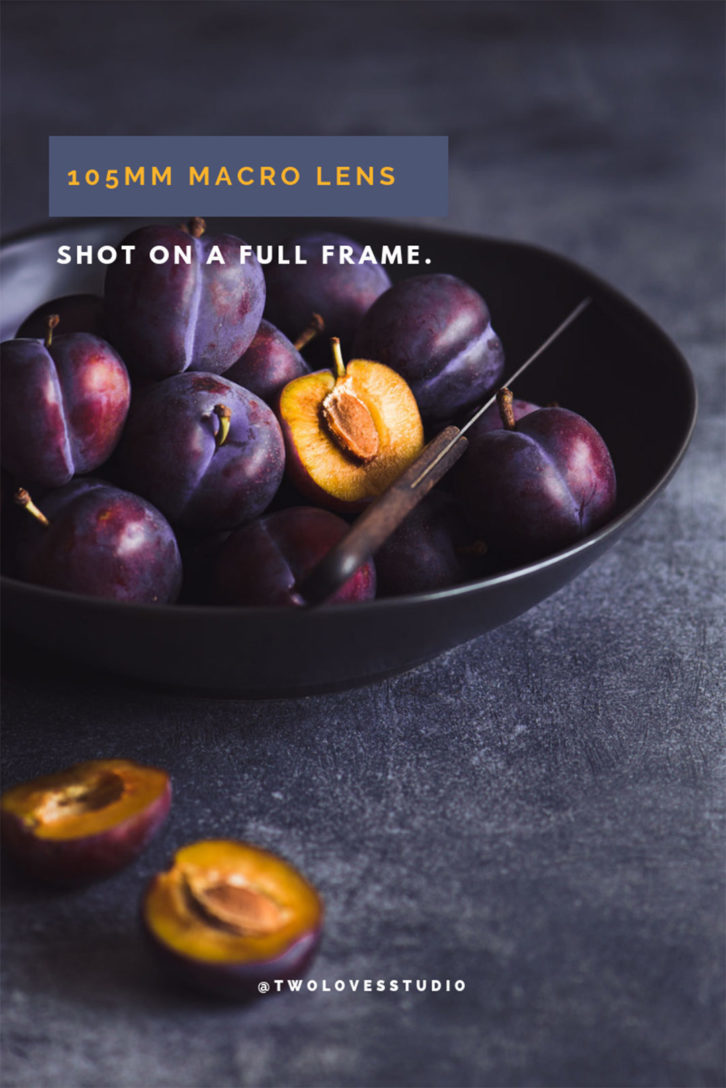 If you were only going to get two lenses for photographing food and you have a cropped sensor, these two focal lengths would be what I recommend.
Do you have a cropped sensor? Which lenses do you use the most?