Zoom lenses look and sound impressive. My 24mm-70mm is bigger than most of my primes and it sounds like I know my stuff when I tell people I have a range of focal lengths with just the flick of the wrist.
Most of us when we get a new camera get the kit lens and nine times out of ten it's a zoom.
When it comes to discovering your style and working on composition, is a zoom lens better than a prime lens?
Let's find out…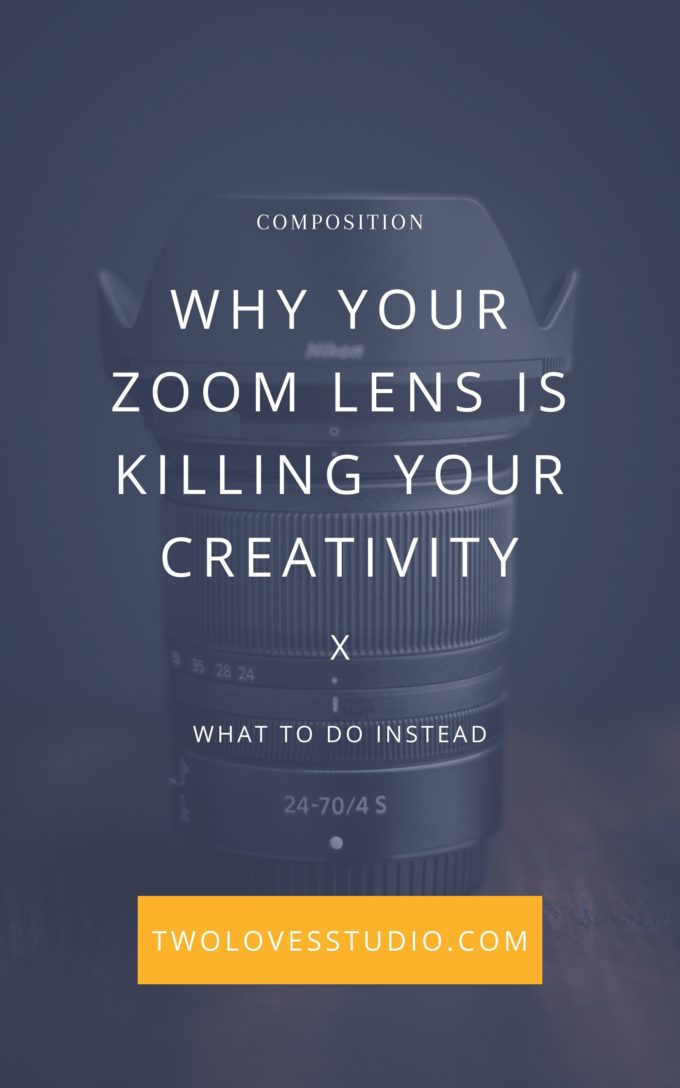 Before we start out, this isn't a 'zoom lens bashing' post and I am biased towards primes for the reasons we're about to discover.
This post is here as a thought-provoking piece.
The Myth: Zoom Lens = More Options.
Size doesn't matter. Zoom is simply zoom. That's it ~ Josh Johnson
It's easy for us to think that zoom lens gives us more options. Sure, it gives us a range of focal lengths to play with, but this doesn't equal more options for creativity or composition.
They aren't necessarily synonymous.
Photography is all about HOW we see, rather than WHAT we see.
Standing in one spot is only seeing from that one spot. Zoom lens or not. Changing focal length in the same spot doesn't change perspective.
To see something different, to feel something different, we have to move somewhere different.
When it comes to food photography you're only limited by how you see its story, rather than your lens.
Shooting with a prime lens, you're forced to change your position. Therefore changing perspective. This is where we see new things.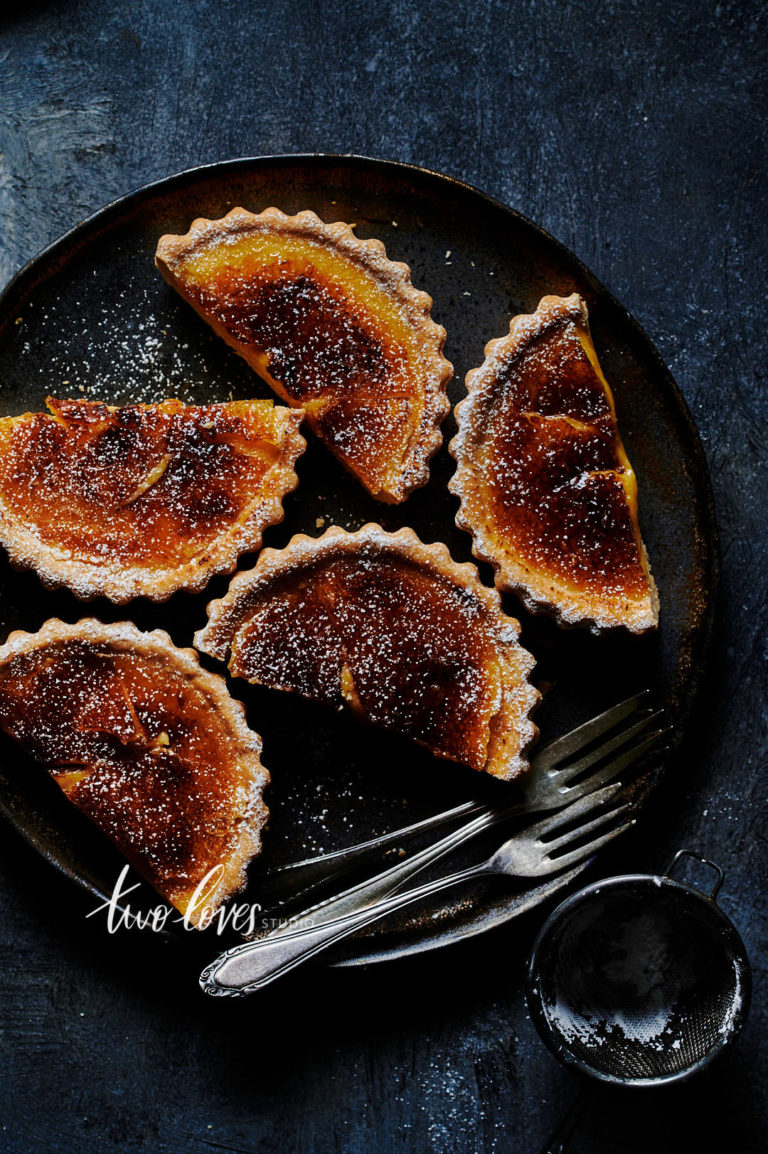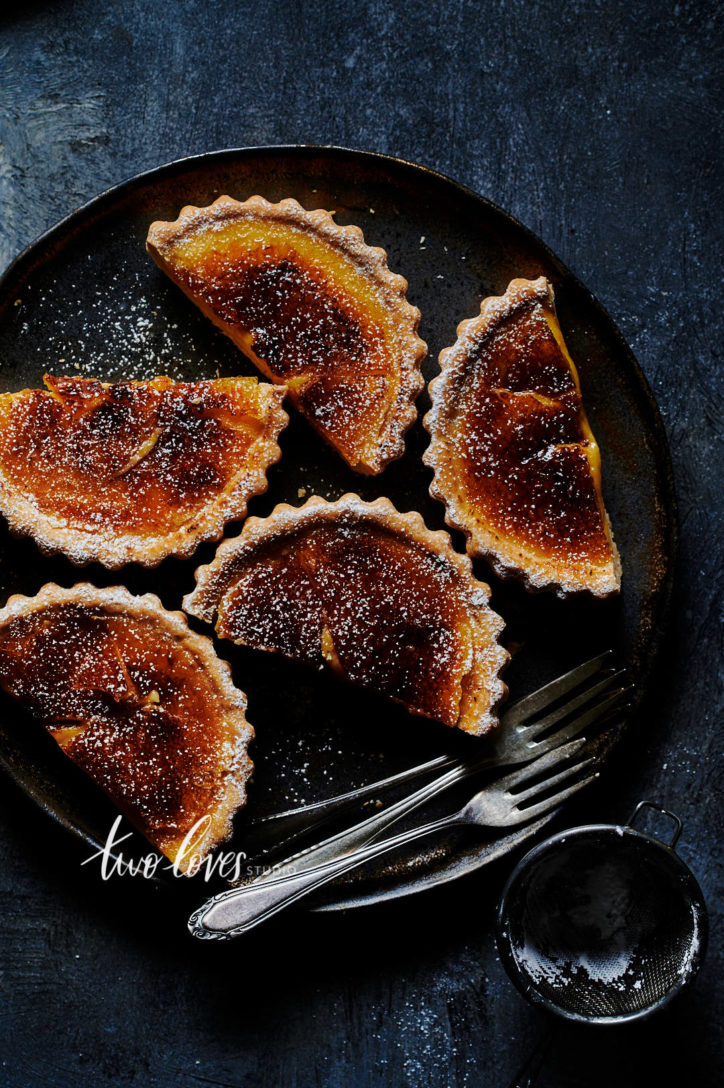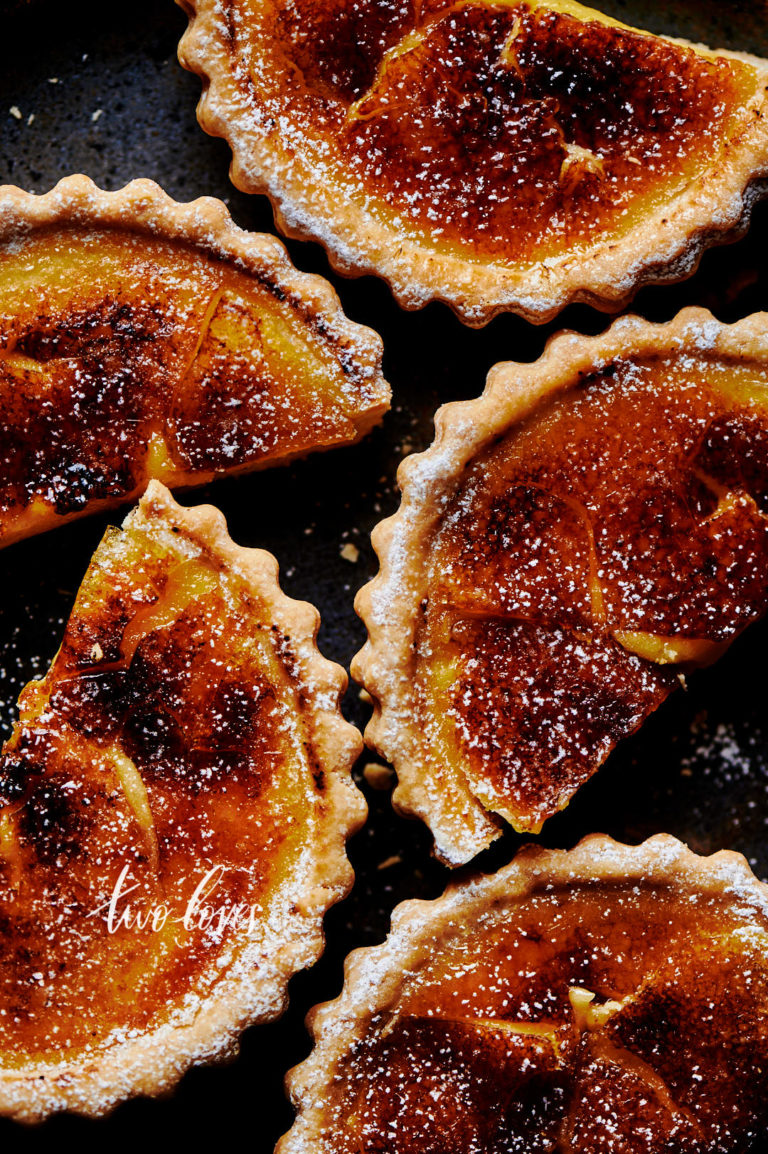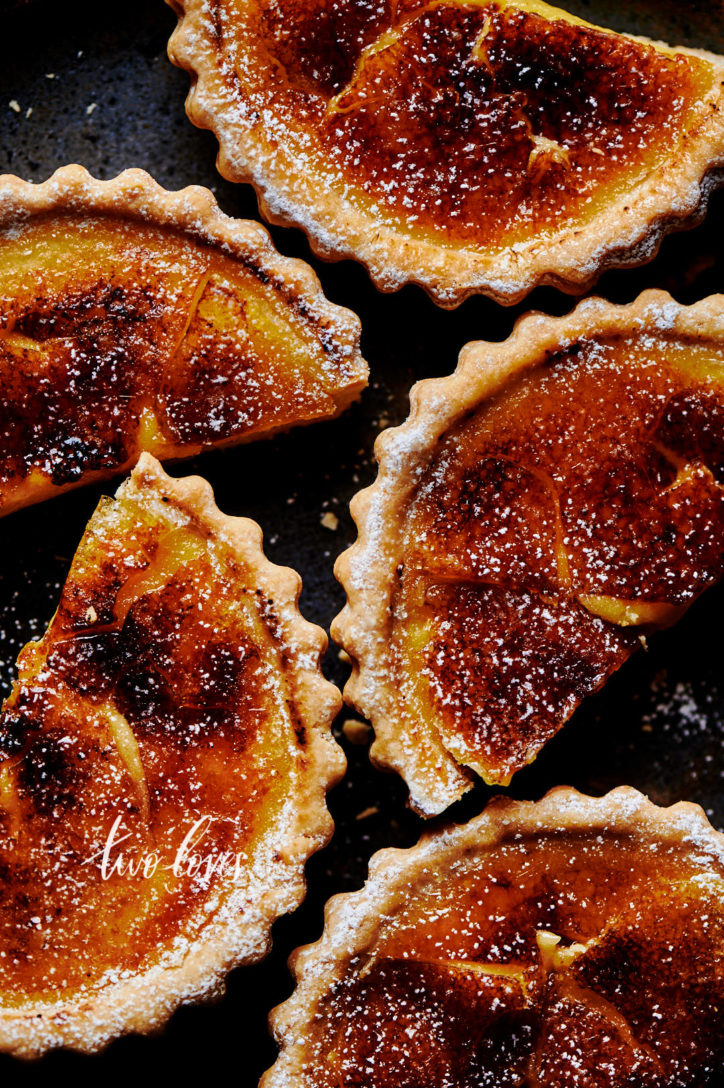 By using a zoom lens and only focusing on fitting the entire scene into your shot, you can miss opportunities to create composition techniques like diptychs.
RELATED: How To Create A Diptych in Food Photography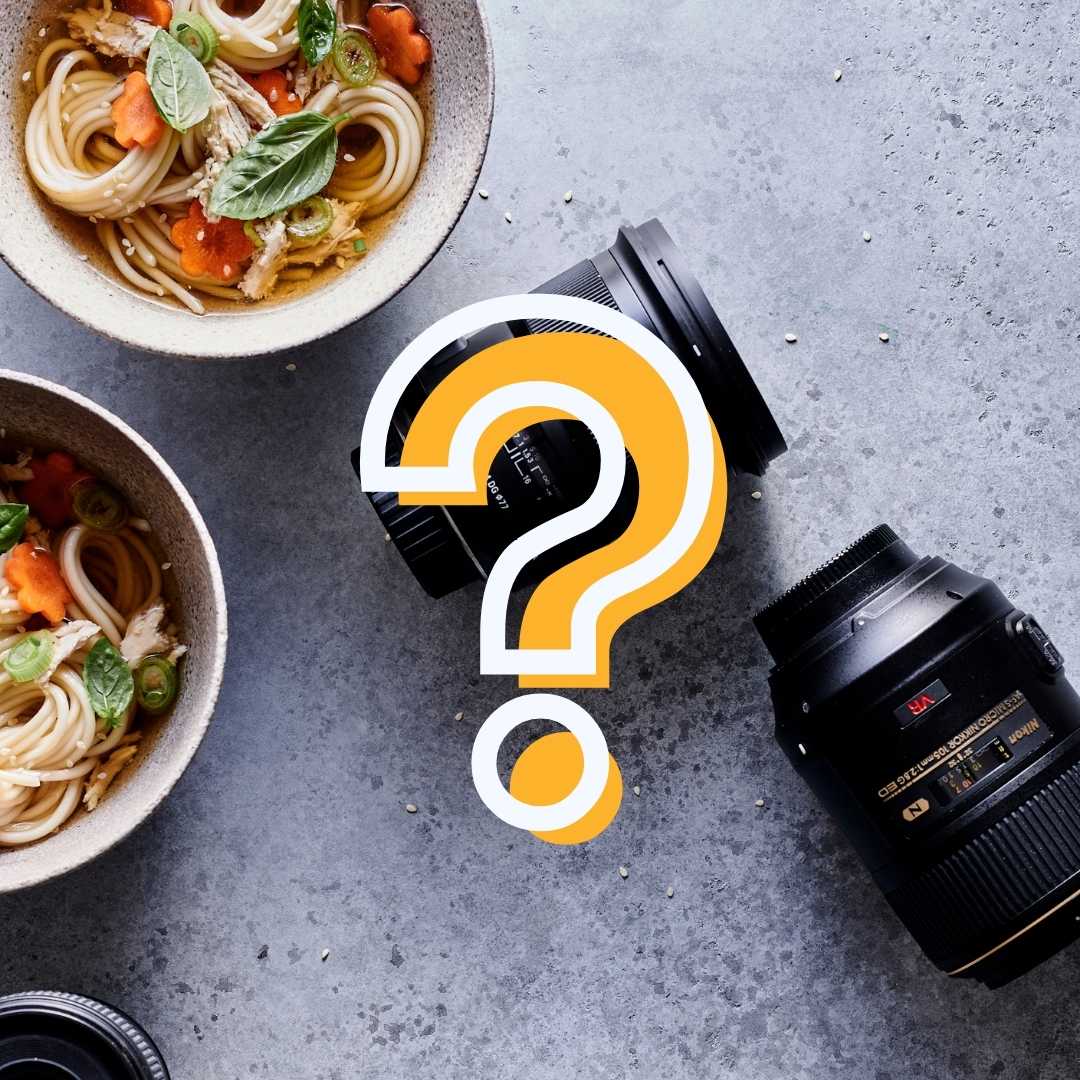 Lens Quiz
Which Lens Matches Your Food Photography Style?
TRUTH 1: Zoom Lenses Can Make us Lazy.
When you have a zoom lens, it's just too tempting to zoom in and out rather than moving our bodies, (and hence our angle of view).
Relying on zooming over changing perspective makes us lazy. Our composition suffers as our view of our food stories have become limited. We don't truly get to know each focal length.
To truly know each focal length, you have to spend considerable time with just you and it. Having those uncomfortable moments and those moments of pure surprise.
How we use focal length, lenses and angles contribute a lot to finding our style. This involving moving your body and changing persepctive.
Don't let a zoom lens make you lazy with improving composition.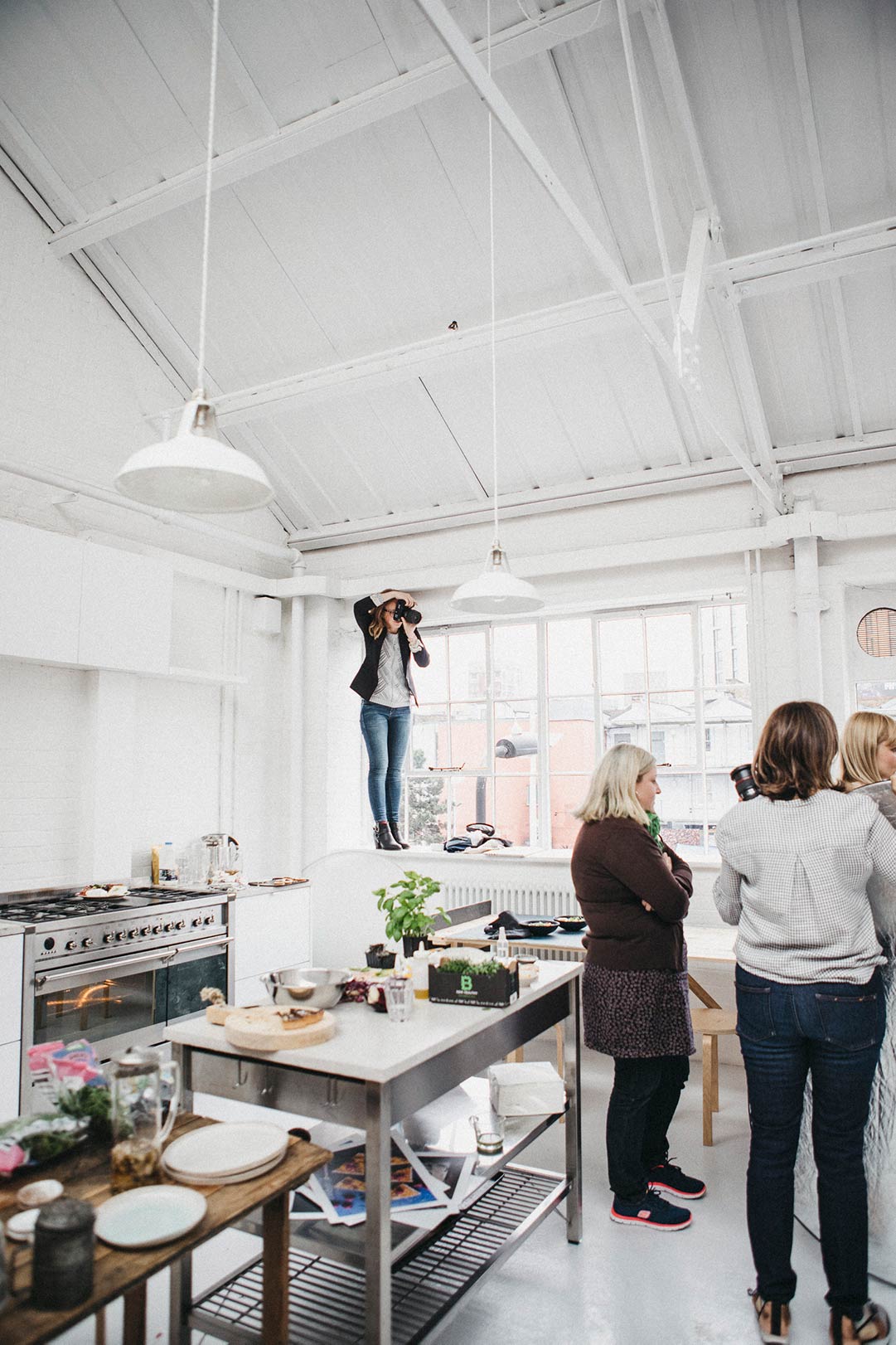 Here's me! I only use prime lenses, so I had to get far and high to get the shot. This could make my shot interesting because I had to change my perspective.
TRUTH 2: Constraints Make You A Better Photographer.
I don't look at constraints and limiting as the same thing.
It's all about how you see rather than what you see. How you see depends on how much you're willing to move.
When shooting with our zoom lenses we are tempted to make our food scene fit exactly as we want, rather than seeing this as an opportunity to be pushed creatively.
Shooting with a prime lens or at one focal length forces you to see the world in a certain way, and when the world doesn't fit the way you exactly want you have to be more creative

~ Eric Kim
Please read that again. It's powerful.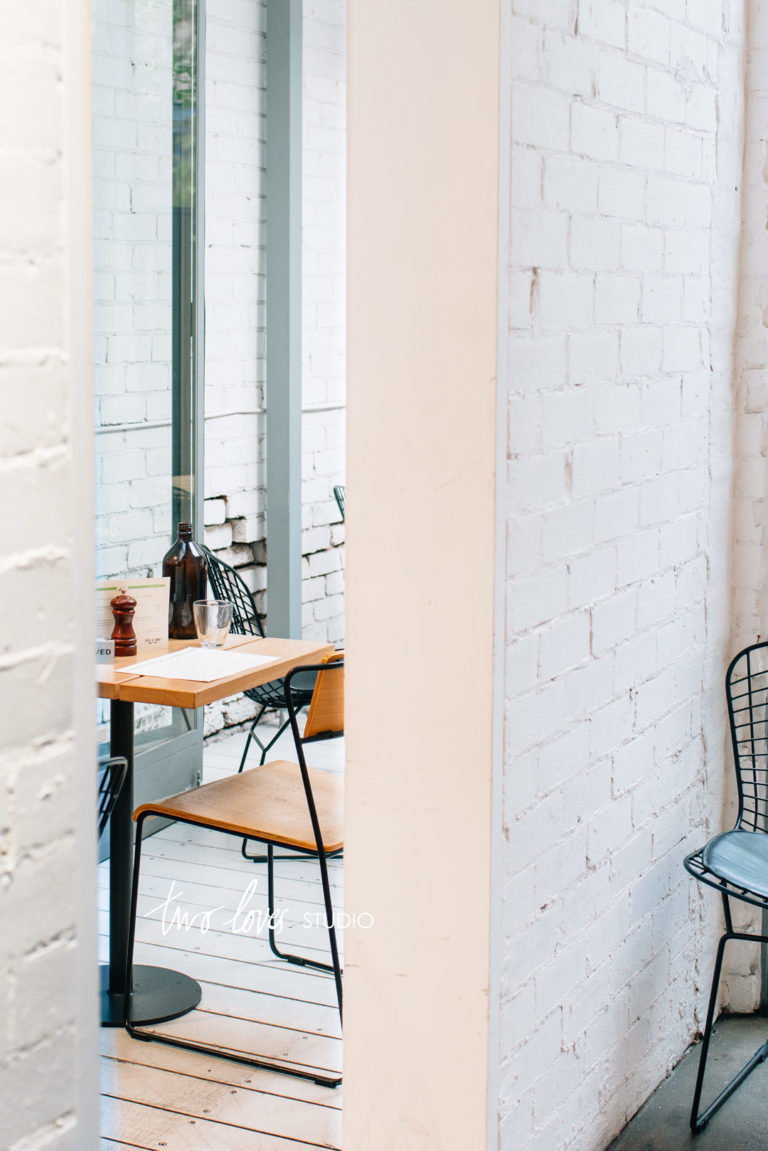 Instead of zooming out to fit this table scene in, I decided to use get creative and only show part of the scene. This gives the image some intrigue and mystery.
What to Do Instead – Use 'Foot Zoom'
Having a prime lens forces you to use 'foot zoom'. Meaning that because your lens can't zoom, you have to move your body and hence the camera to get further or closer to your subject.
So before you start a listing on eBay to rid your life of that zoom lens you've treasured till now, turn your zoom into a pseudoprime lens for a day:
Pick a focal length and set it to that for the day.
Use 'foot zoom' instead to crouch, move, experiment. Go up, down, side to side, nearer and farther.
If you normally shoot wide, try narrow instead. If you normally shoot narrow, try shooting wide instead.
Compare all of these different shots to see what changing perspective does for your photos.
If you usually shoot with zoom lenses, I'd love to hear your approach and how you use the lens to stay creative. Leave me a comment!