This post may contain affiliate links from products and services we love and trust.
This is the first post in a series of posts about focal length for food photography. Read more about the 50mm, 85mm & 105mm focal length here.
The 35mm focal length was a lens that I acquired later in my food photography journey once I had a few other lenses. It's considered a wide-angle focal length.
We mostly decided to get this lens for travel. But you'll hear a lot of food photographers talk about it being a good lens for our niche. While that's not an incorrect statement, it's not the whole truth either (it's a good option for cropped sensors, not full frames).
Now, there is an element of personal preference here but there are two occasions I think the 35mm works well. Let's look at those.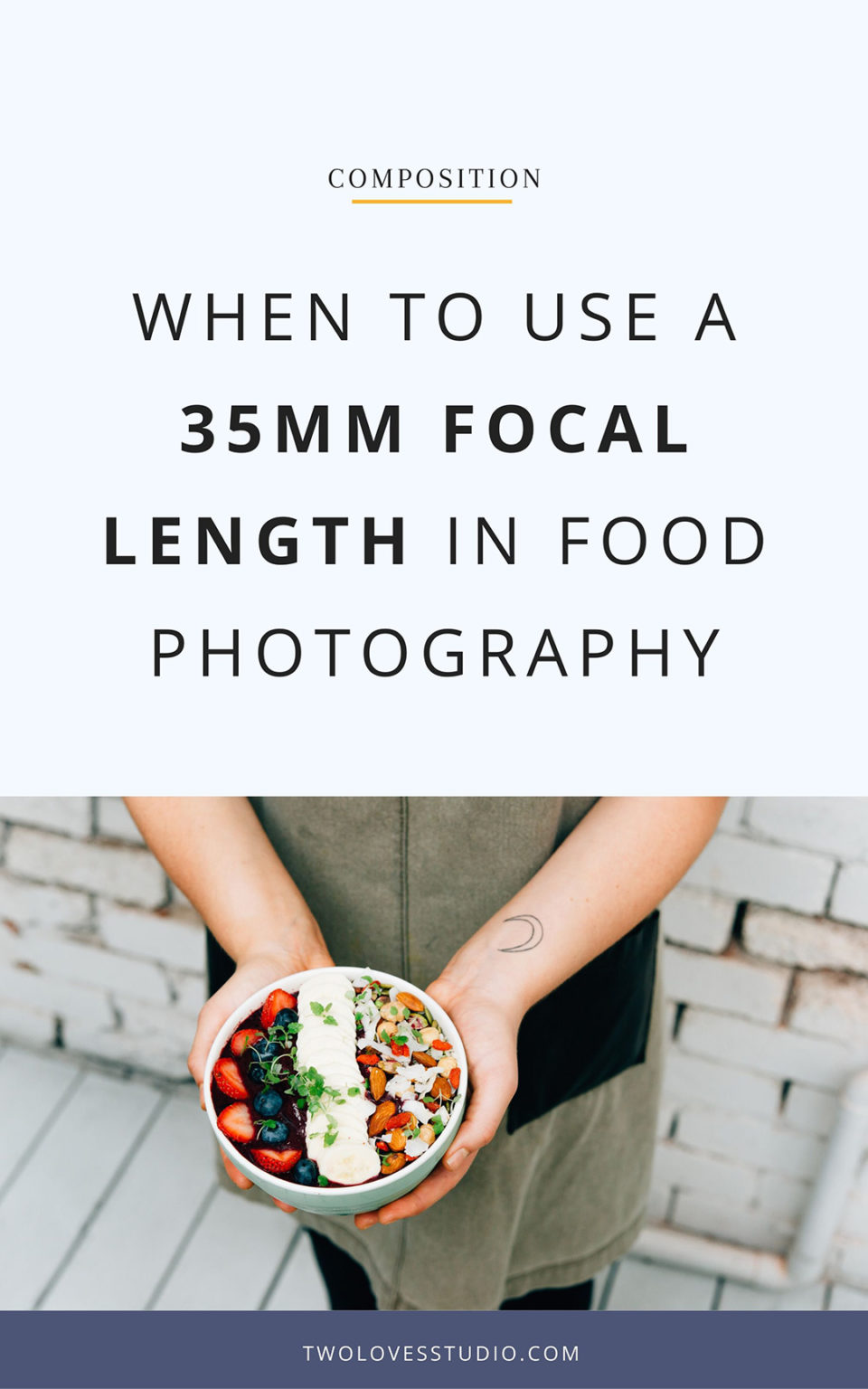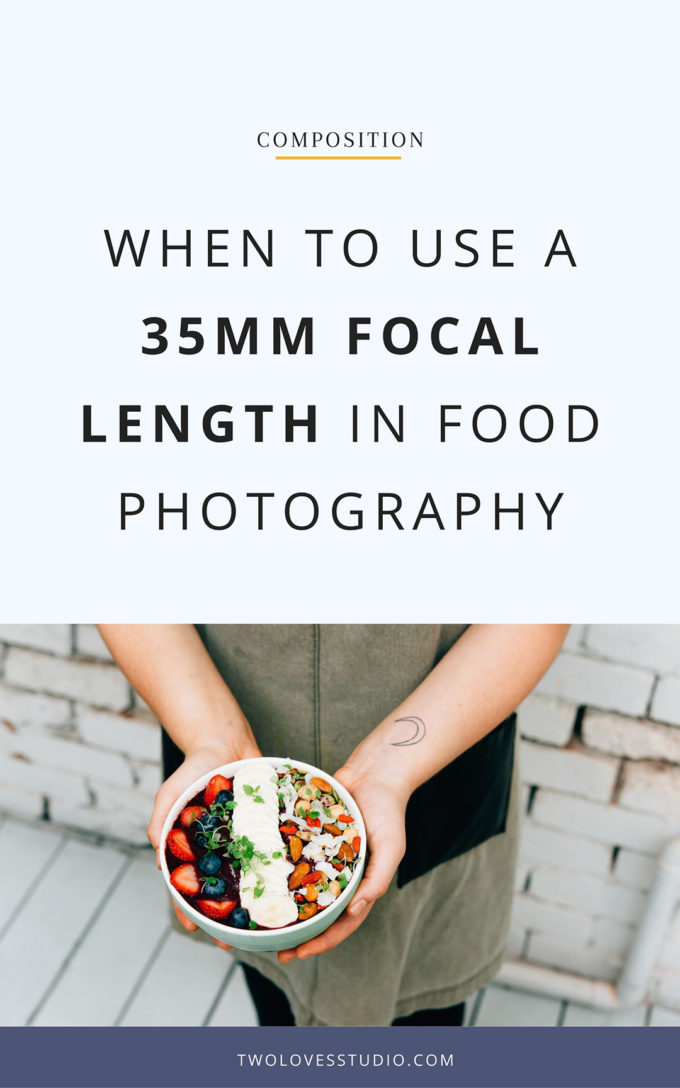 Capturing Food Events & Restaurant Scenes
I'm mostly a 'narrow shooter', meaning that I like to photograph food with narrow focal lengths. But I did take my 35mm lens with me to most on-location shoots for restaurants, cafes and events.
If you've shot in restaurants, you'll know that they can be tight! Especially if there is low light and you don't have a flash, you're more than likely shooting with a tripod.
The 35mm focal length is good for capturing the ambience of restaurants and cafes. I mostly used it for interiors and ambience. The idea was to show visually what the space and feel were like to potential diners online.
Typically I would shoot with a more narrow focal length to capture the restaurant dishes and food items.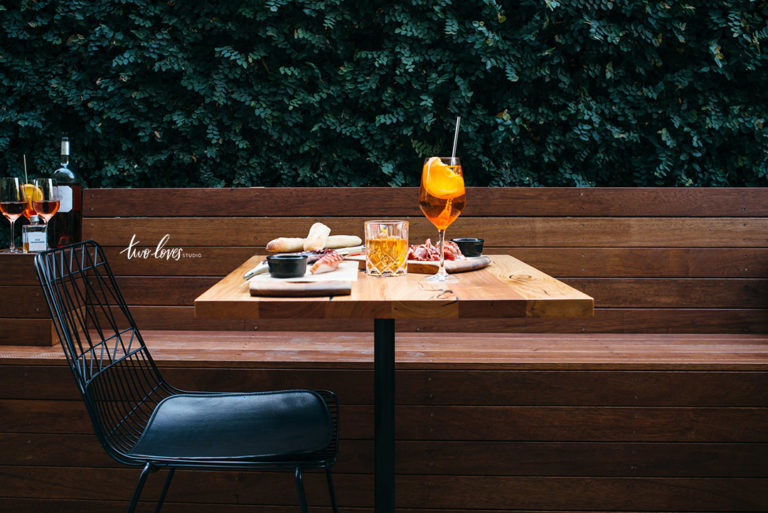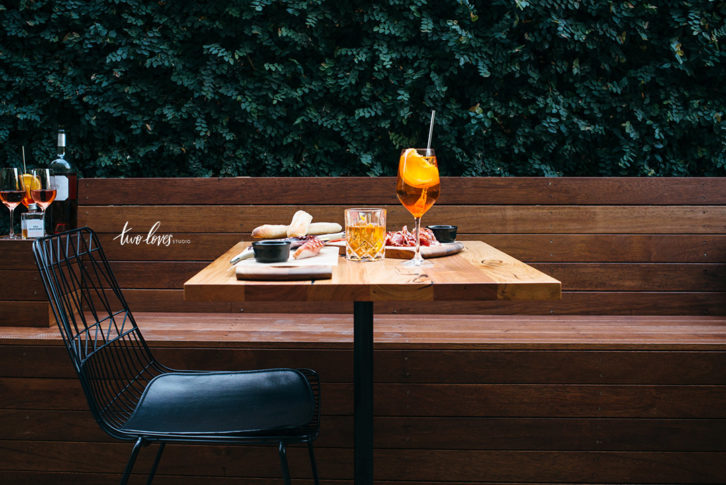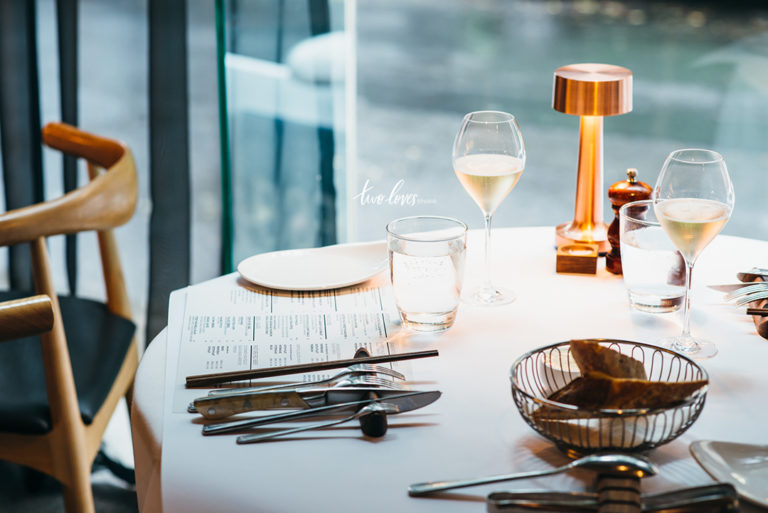 When You Need More Space For Super Large Flatlays
You might recall that I mentioned the 50mm focal length is the best for flatlays. I still stand by that, but there are occasions where I have used a 35mm.
Typically when I am capturing very large flatlays like this green and white vegetable flatlay.
It's not my go-to focal length and I will try to either get higher with my 50mm rather than use the 35mm. The reason that I'd try that first is we can get perspective distortion with the 35mm focal length for shots like this.
Don't Get Up Close Due to Distortion
The biggest drawback with the 35mm for shooting food is that you can't get up-close without the shot looking weird and distorted.
We have perspective distortion to thank for that.
Because the 35mm is a wide-angle, it's meant to be used for wide-angle scenes. So when we try to get up close to our food, we get perspective distortion.
If you're shooting with a full-frame, don't rely on this focal length for taking up-close shots.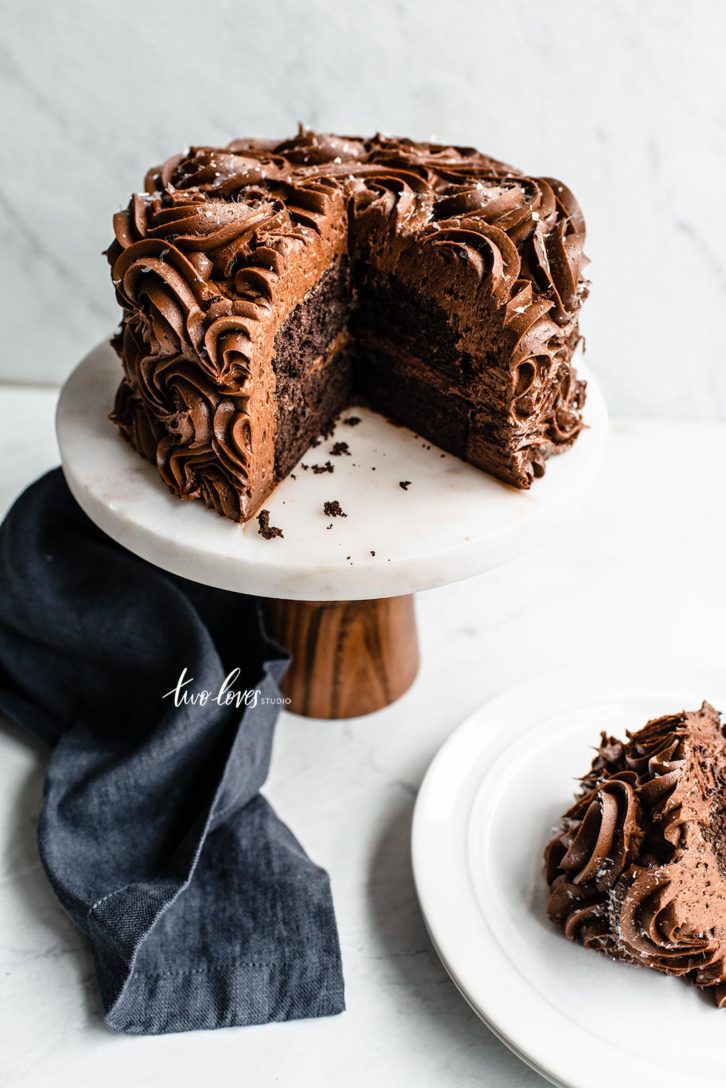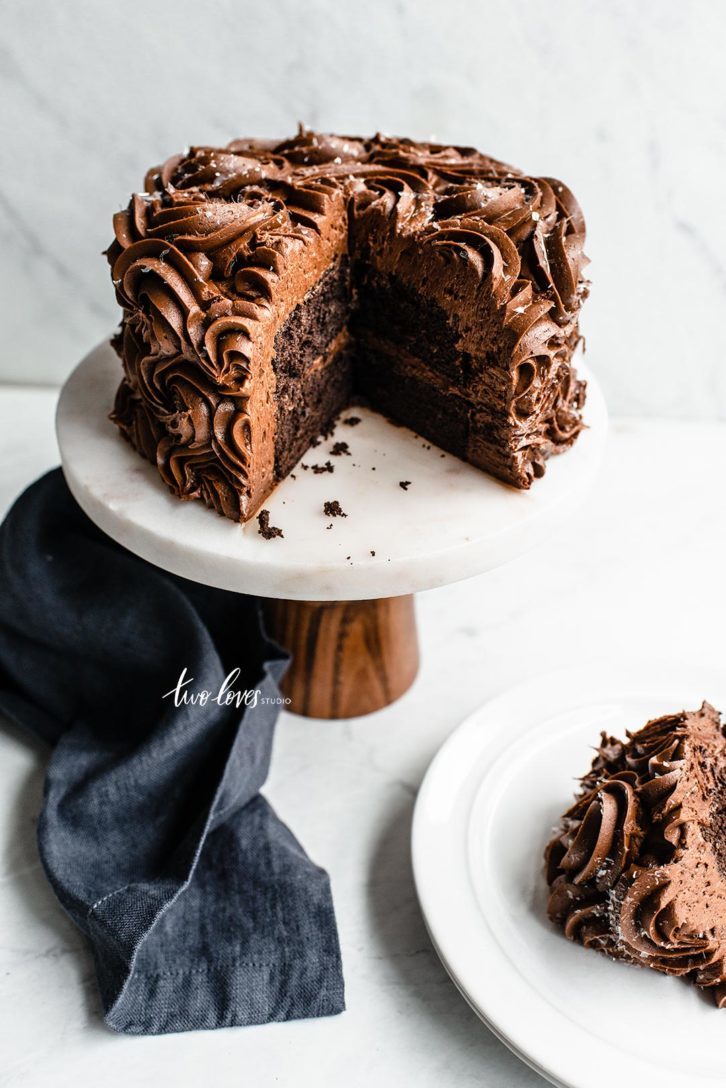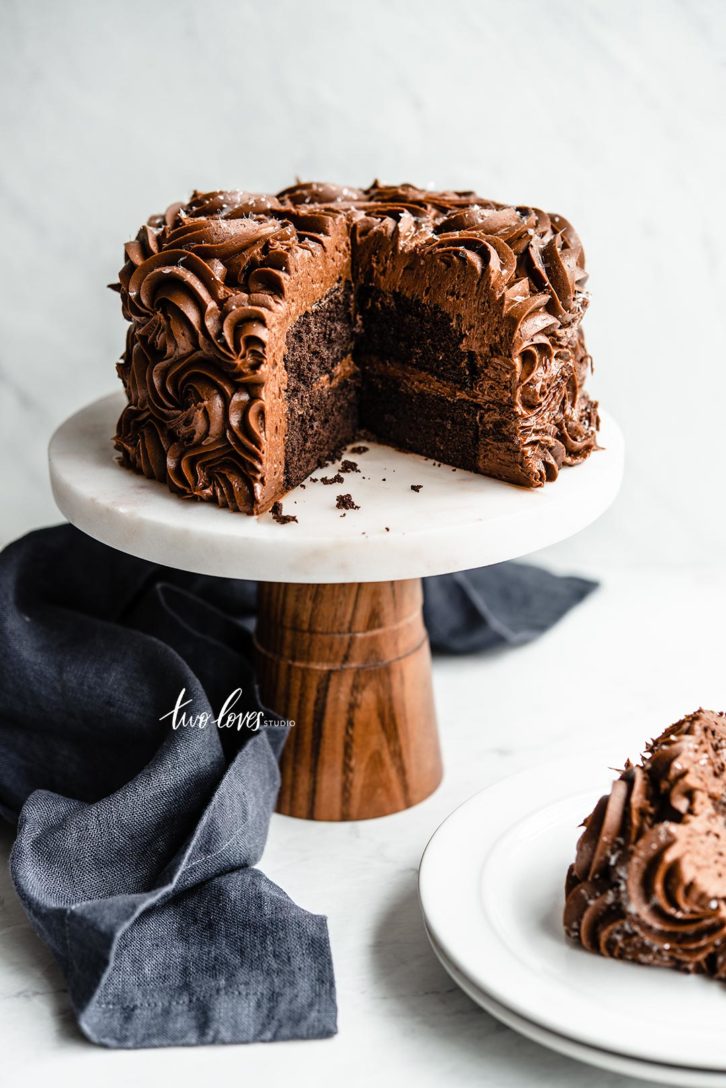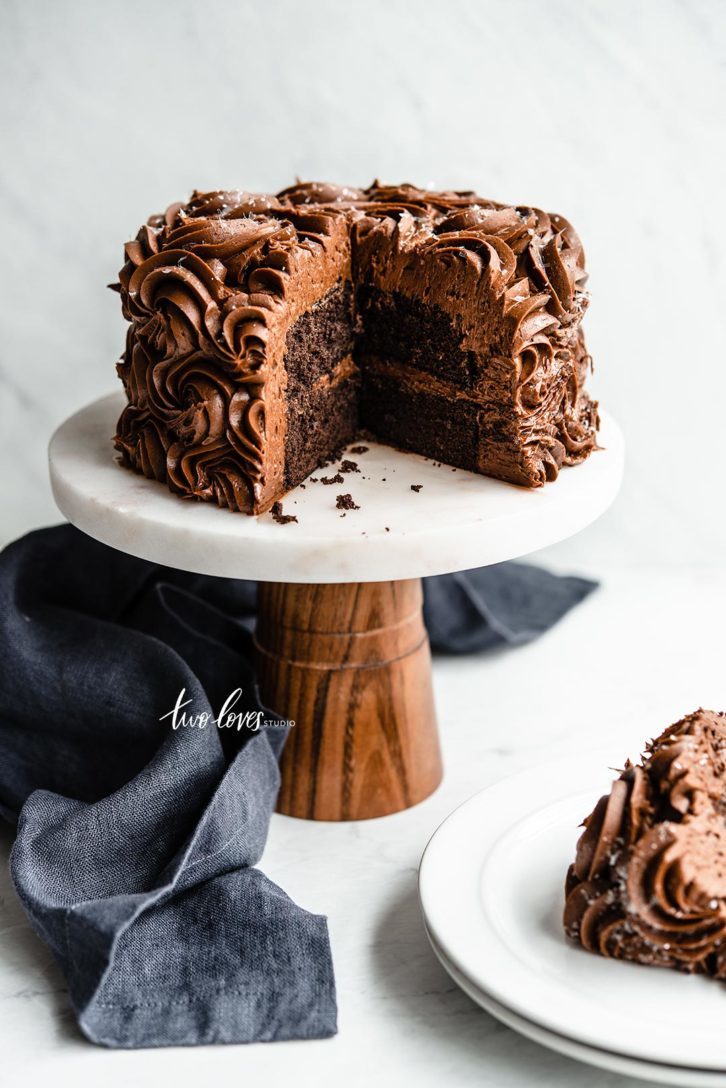 35mm Focal Length is a Good Length For Journalistic Food Photography
Even though we can see more perspective distortion with this focal length, it is good at capturing journalistic type photography.
So if your style is more towards the journalistic feel, then this perspective can be a nice touch. I know photographers who like using the 35mm to get a little bit of distortion because it adds something unique to their work.
I don't like to give hard and fast rules as that doesn't always allow room for creativity. So just know that distortion is something we can see with still life and food photography at the 35mm focal length.
And if you choose to use that to your advantage, then good for you!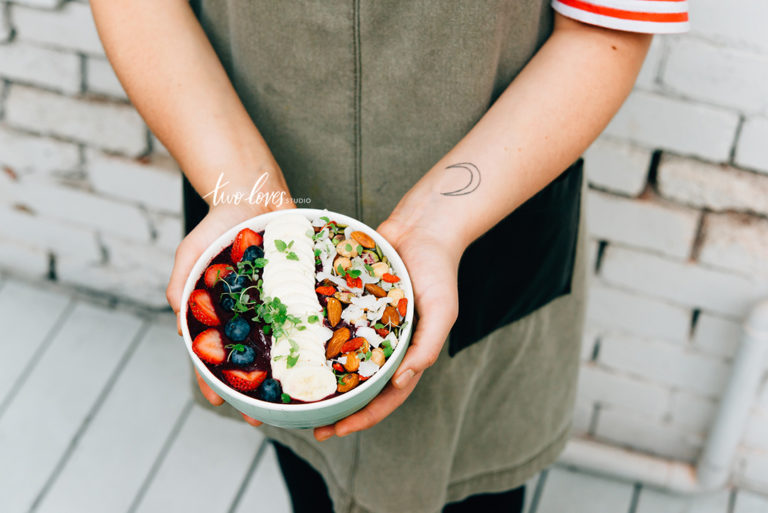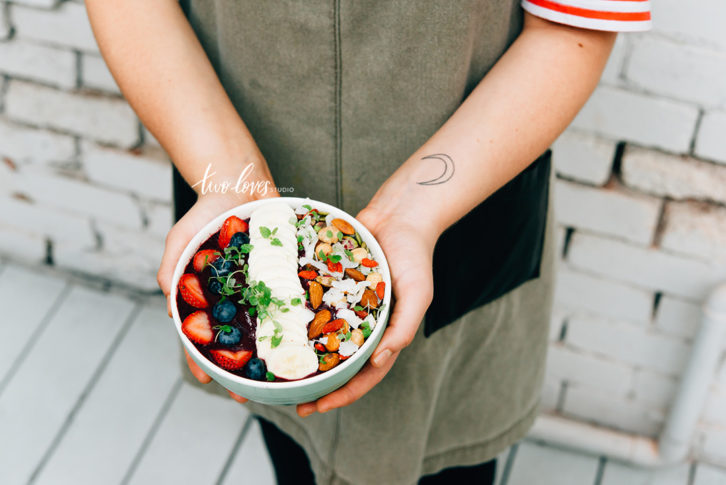 Two Loves Studio was not paid to write this post, however, it may contain affiliate links. If you purchase an item from an affiliate link, we do get a commission on the sale which helps us run this site. Only affiliates for products/services we believe in appear on this site.