This post may contain affiliate links from products and services we love and trust.
This is the third post in a series about focal length for food photography. Check out the other posts in this series, 35mm, 50mm & 105mm.
The 85mm focal length is considered a portrait focal length. So can you use it for food photography and what are the results? That's what we'll discover in this post.
It goes without saying that my 85mm lens is one of my favourites. Perhaps because I prefer a minimalist style when it comes to food photography. It helps me to cut out the noise and focus on the most important elements of any food story I tell.
Here are some of the pros and cons of this much-beloved food portraiture lens.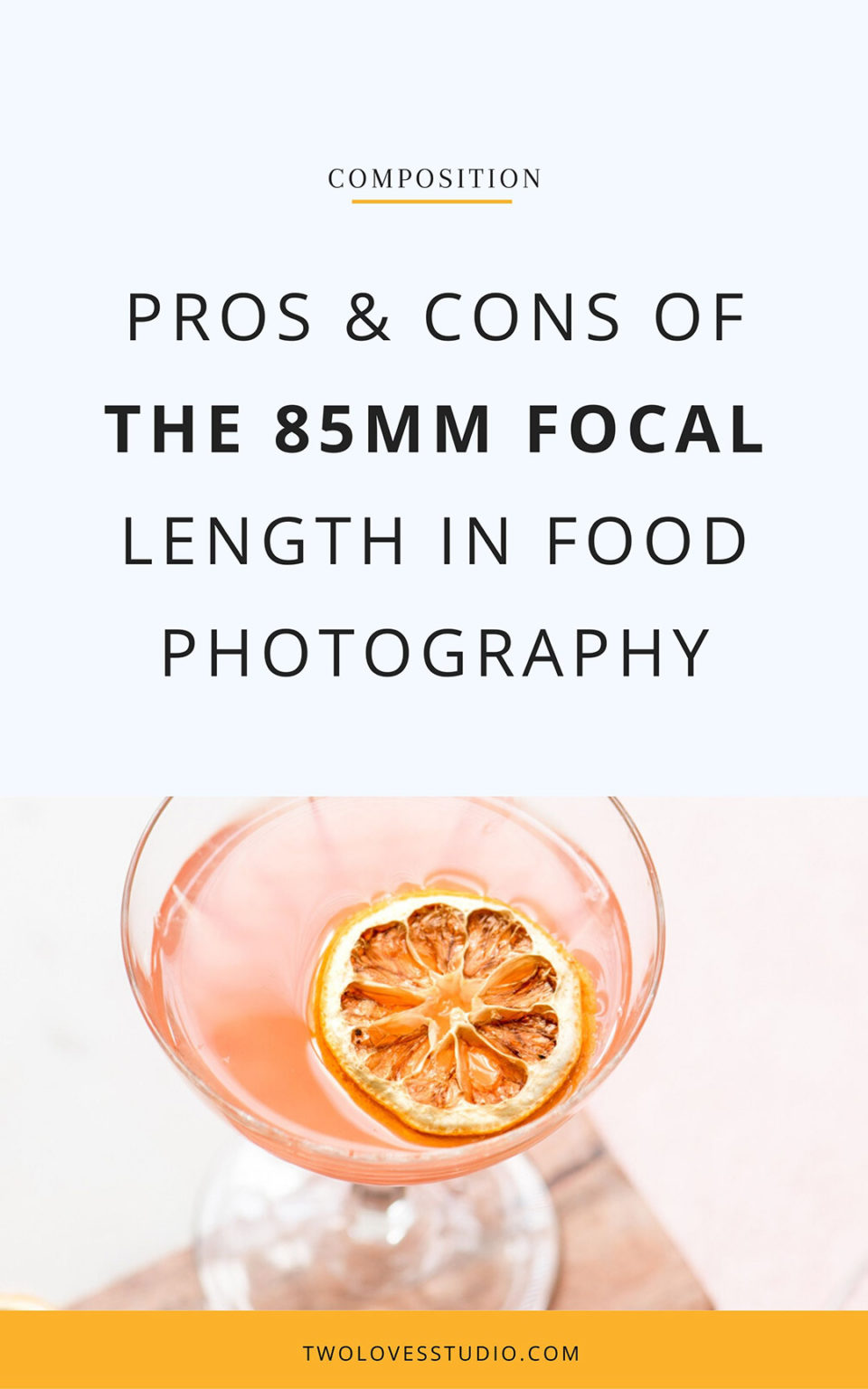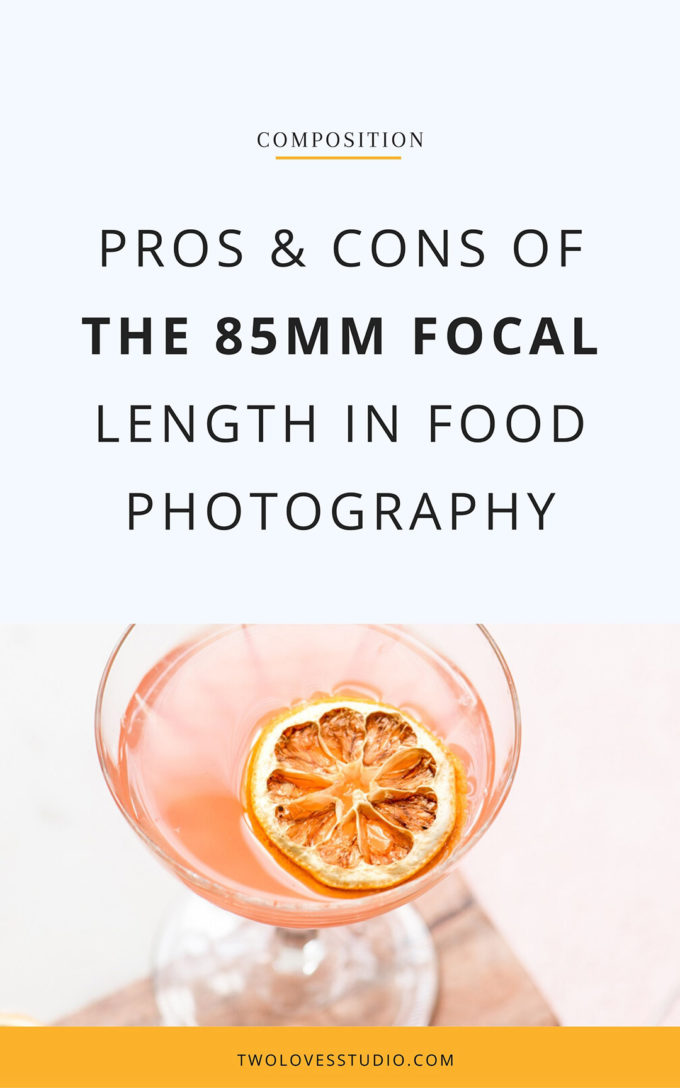 Portrait Lens
The 85mm focal length is desired the most by portrait and wedding photographers. Its narrow focal length, large maximum aperture and minimum focusing distance are all targeted at shooting portrait subjects.
Food photography is not considered a portrait niche, but for me, food portraiture is a style that I gravitate towards.
I like to use this lens as I can capture a 'portrait' of the food and a few supporting elements to tell a food story. For me, this lens helps me showcase the hero food, making it the undeniable star in the frame.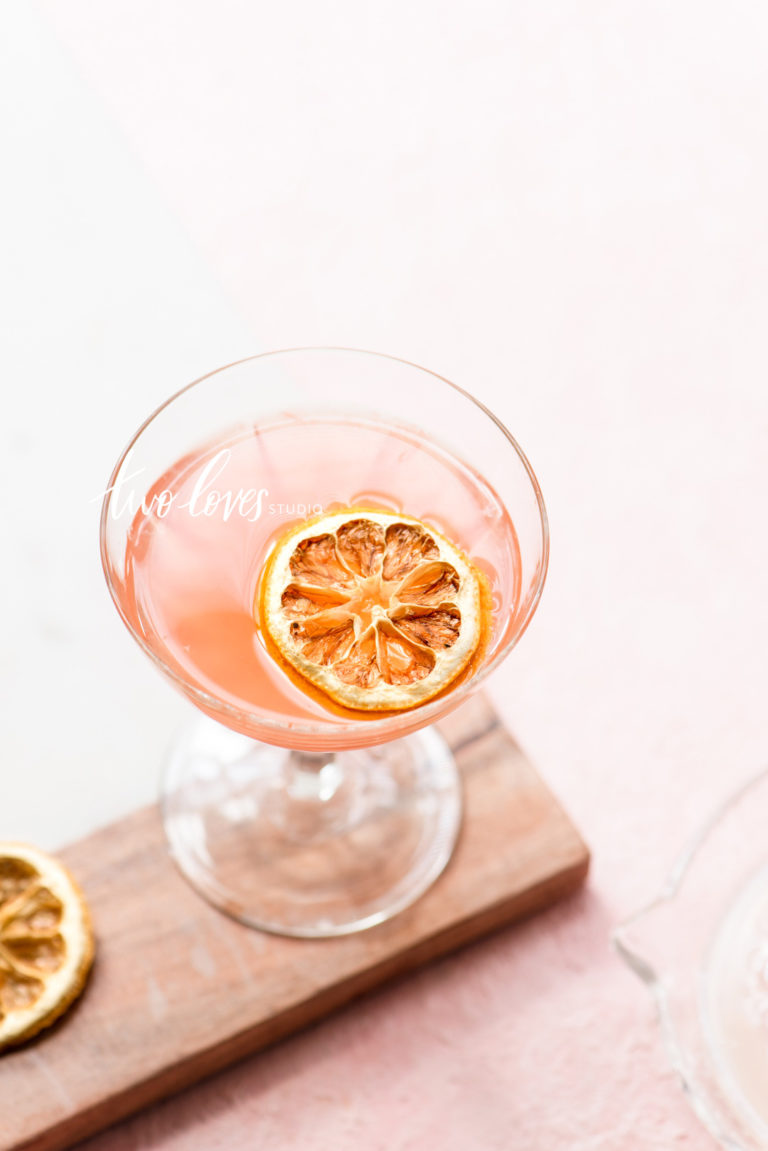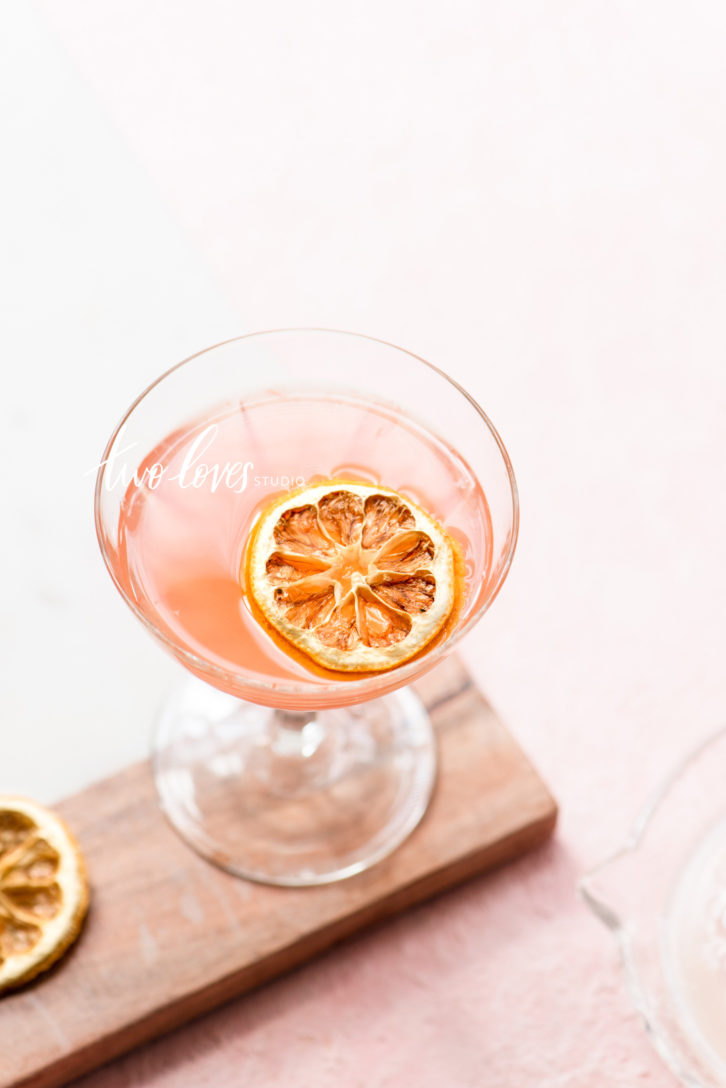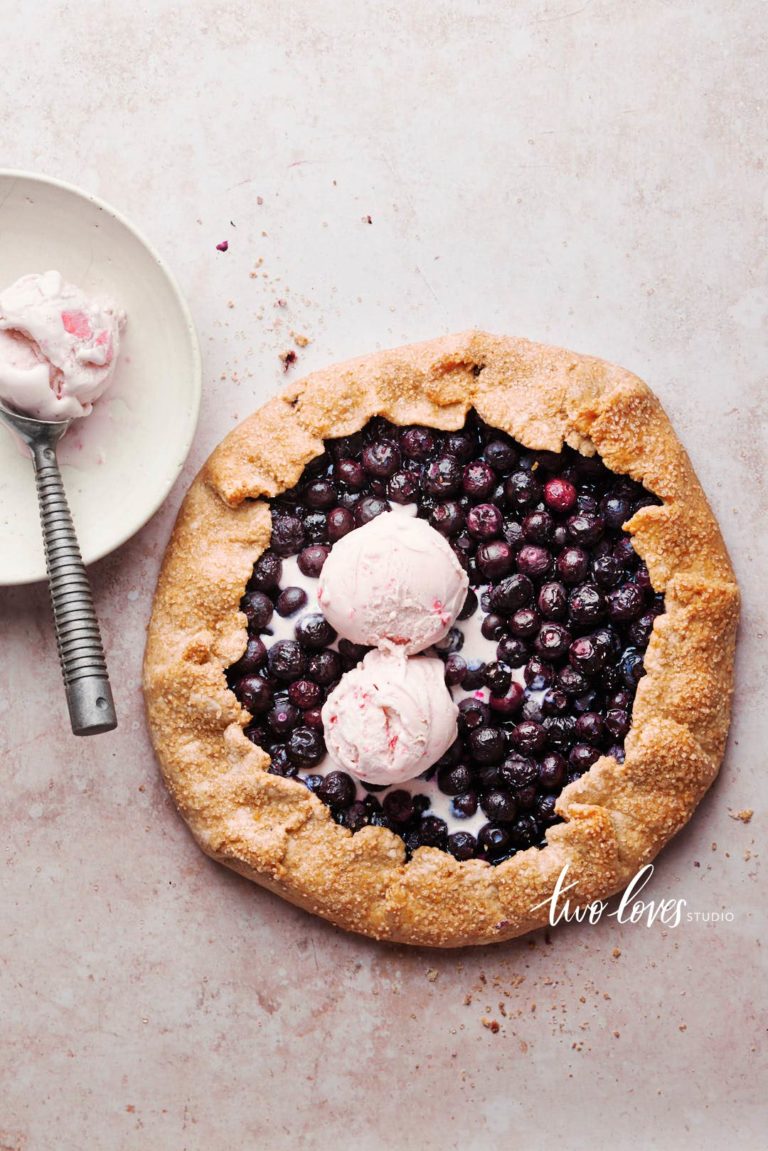 Large Maximum Aperture
The maximum aperture on the 85mm lens is shallow. With an aperture of 1.4-1.8, there are two important benefits to this lens.
You have the ability to capture a very large aperture and hence shallow depth of field. This also allows for more light to fall onto the camera's sensor assisting food photographers shooting indoors in low light situations.
Although I tend not to shoot this shallow, and it's really designed for those blurry background portrait shots, it's definitely a nice to have feature.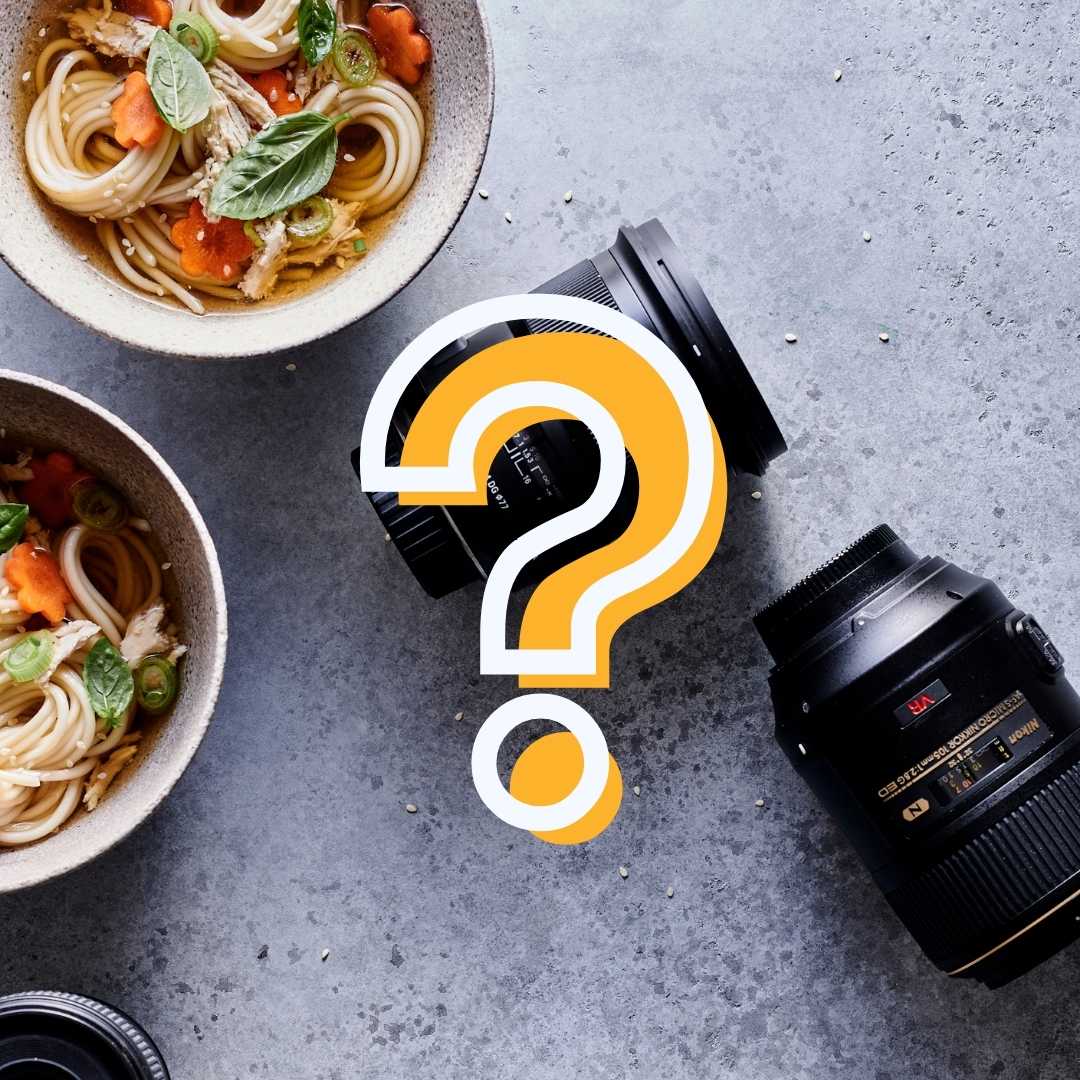 Lens Quiz
Which Lens Matches Your Food Photography Style?
Is A Tight Focal Length Aids Minimalist Composition
The 85mm focal length is considered a narrow focal length. The opposite of a wide-angle focal length, you'll find that using this lens captures a very tight crop.
And that tight crop aids minimalist composition. By cutting out the extra space in which to build composition, you're left with little space (hence cutting out the noise).
When there is less space in the frame, we need less food and props to build our composition. For me, this lens aids the minimalist composition that I love. Even with just one or two props, we can make out shots look aesthetically pleasing and have organic movement.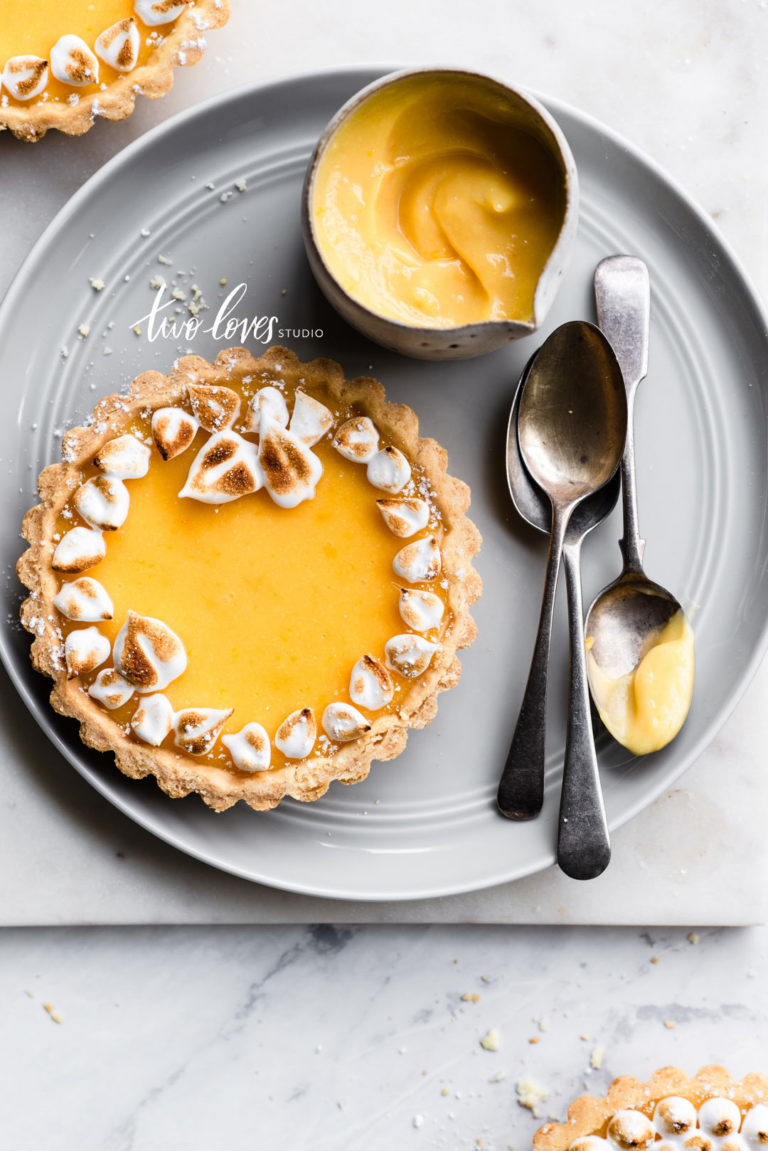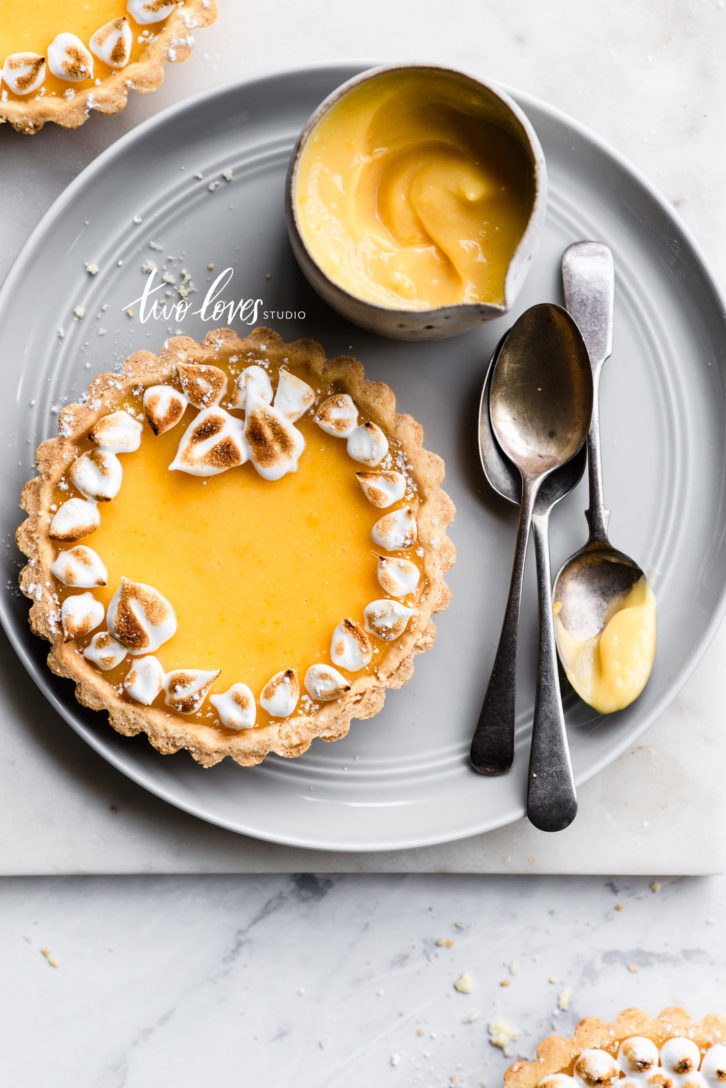 Can Reduce Perspective Distortion
Distortion is something that happens to 'distorts' or 'deforms' our image.
Have you ever looked at a photo and felt 'something doesn't feel right'? Like the food at the edge of the frame appeared to be 'falling out' or 'tilting'?
Perspective distortion has to do with the relative perspective of the subject to the camera and the focal length of the lens you're using.
Perspective distortion with your wide angle lens will occur when you try to get up close to the subject.
The size of your subject will look disproportionally large compared to the background. This is what causes distortion.
RELATED: Two Types of Distortion That Can Harm Your Food Photos.
The solution for this is instead of using a wide-angle lens and getting up close to your subject, you use a narrow lens and get further away.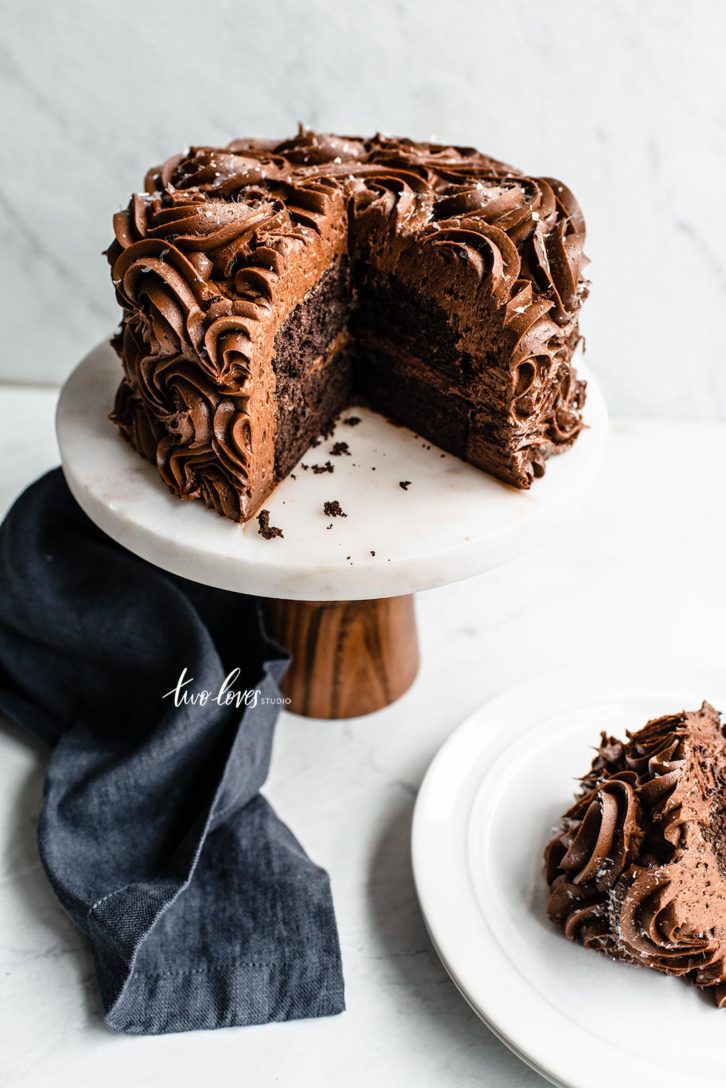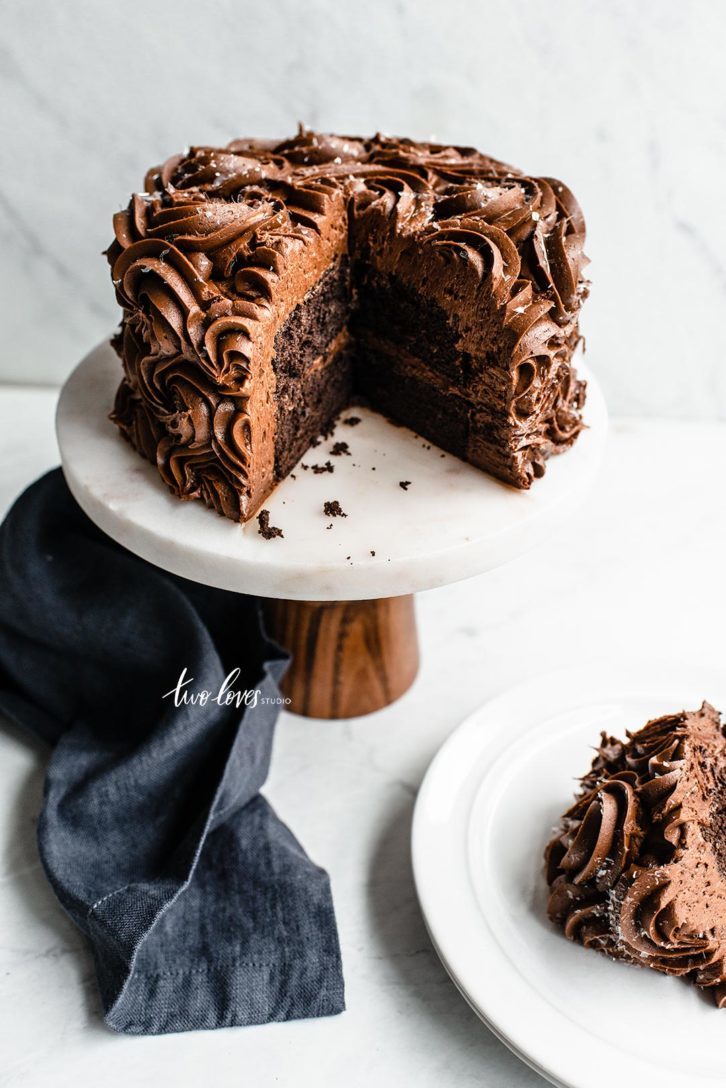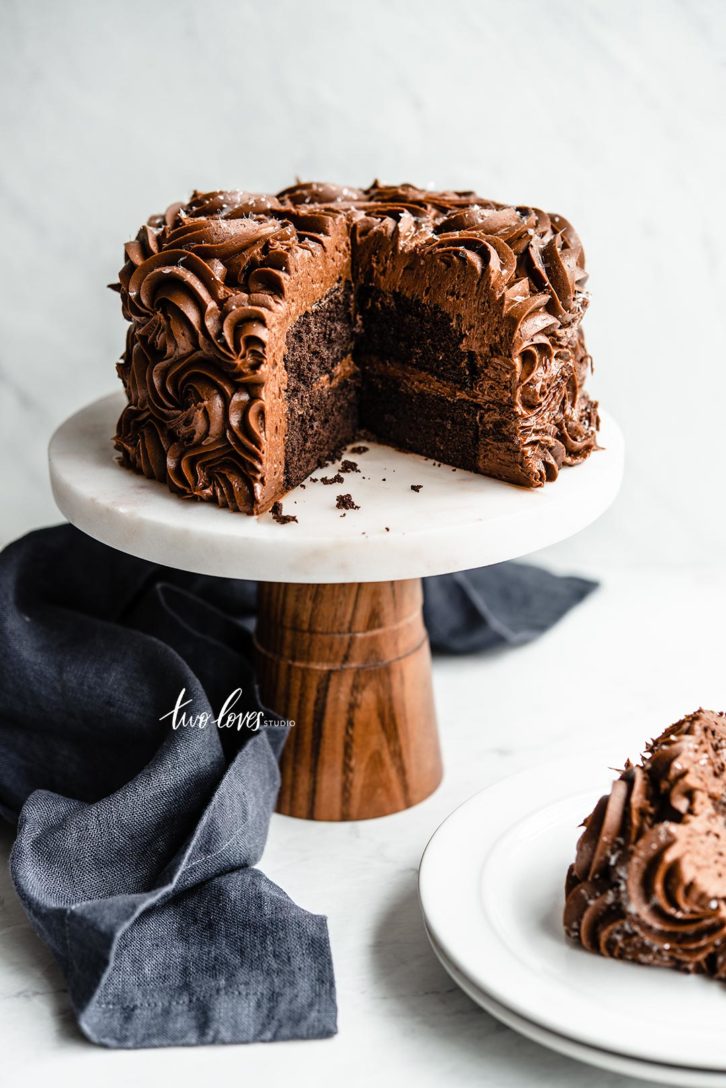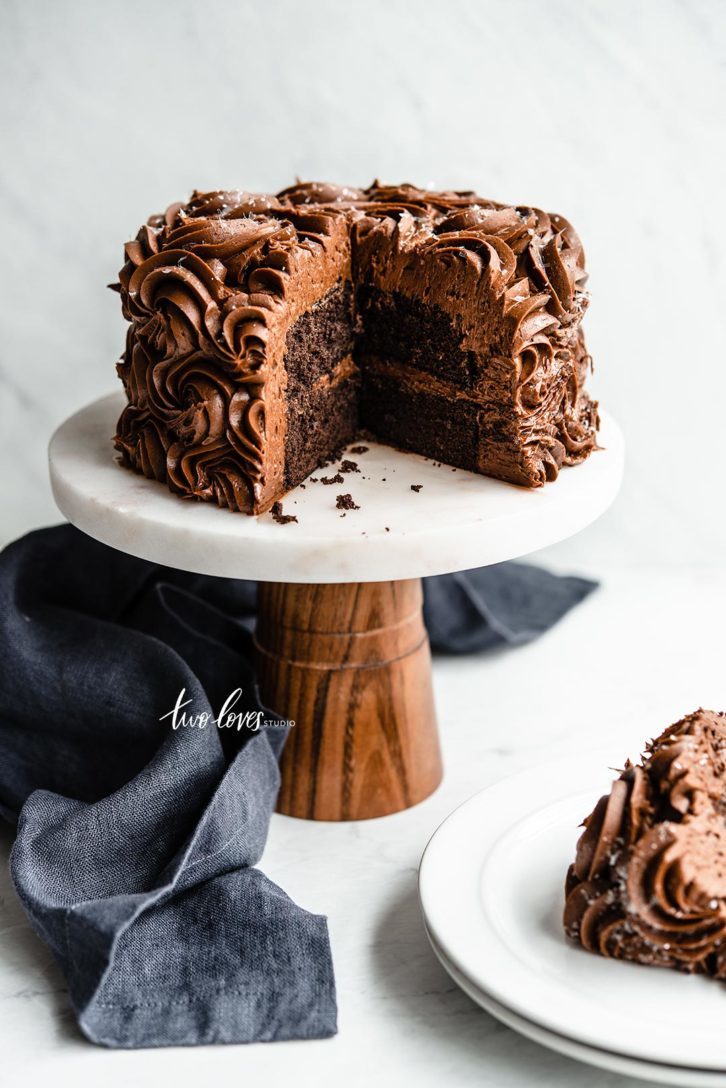 85mm Focal Length & Minimum Focusing Distance
The major drawback of this lens is that its minimum focusing distance is rather large for food photography. With a minimum focusing distance of around 2.8 ft or 85cm, you can't get up close to your subjects.
That's where you will start to use a macro lens.
RELATED: Which Macro Lens For Food Photography Should You Buy?
There are often times where I set up the tripod with my 85mm lens, only to find that I can't focus due to the minimum focusing distance. This usually impacts the shoot if I need to take a shot up close, and I need to switch lenses.
On occasion, I will have to abandon the lens altogether as the minimum focusing distance prevents me from shooting the desired crop.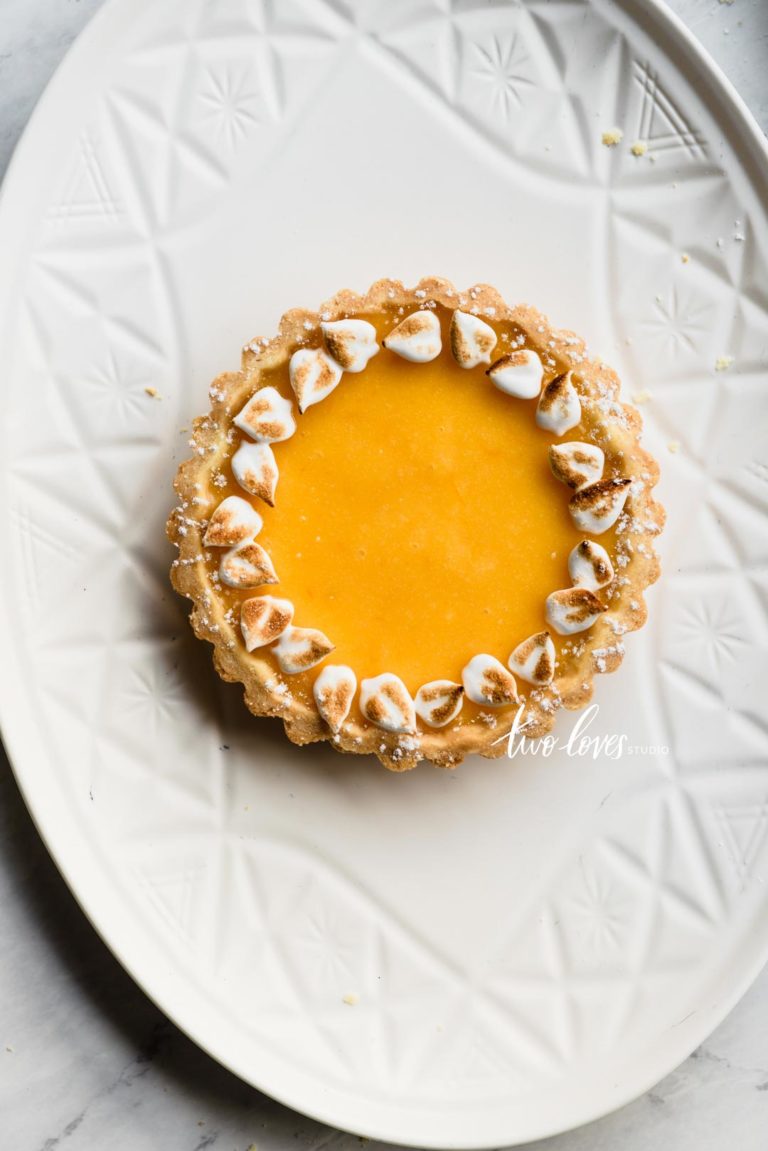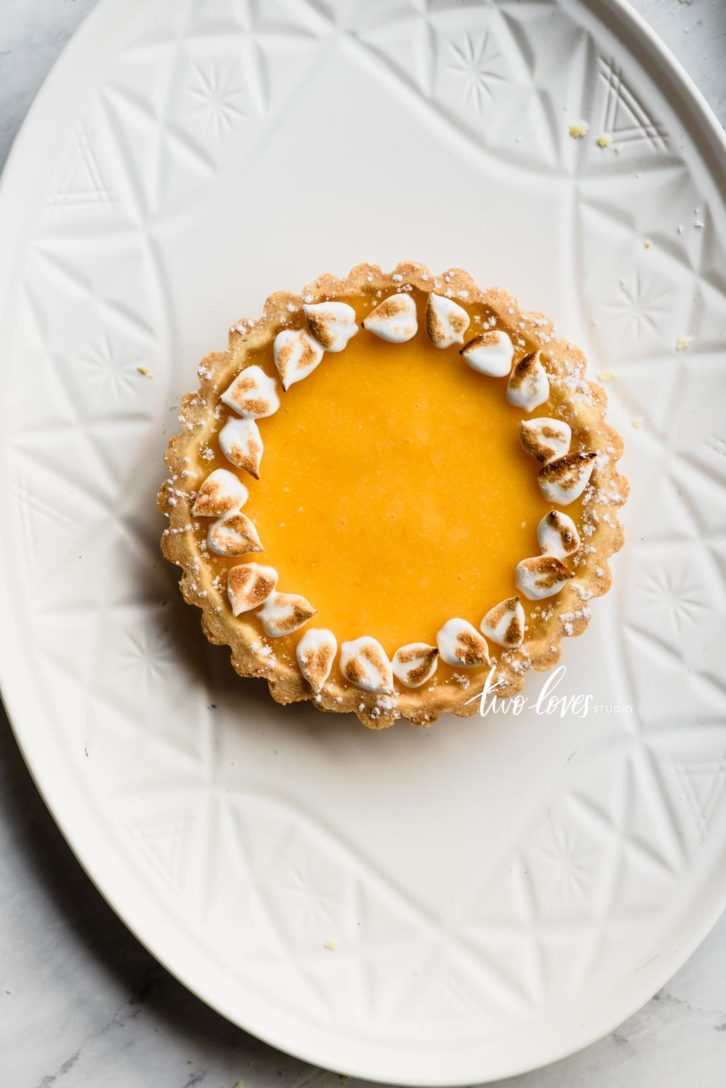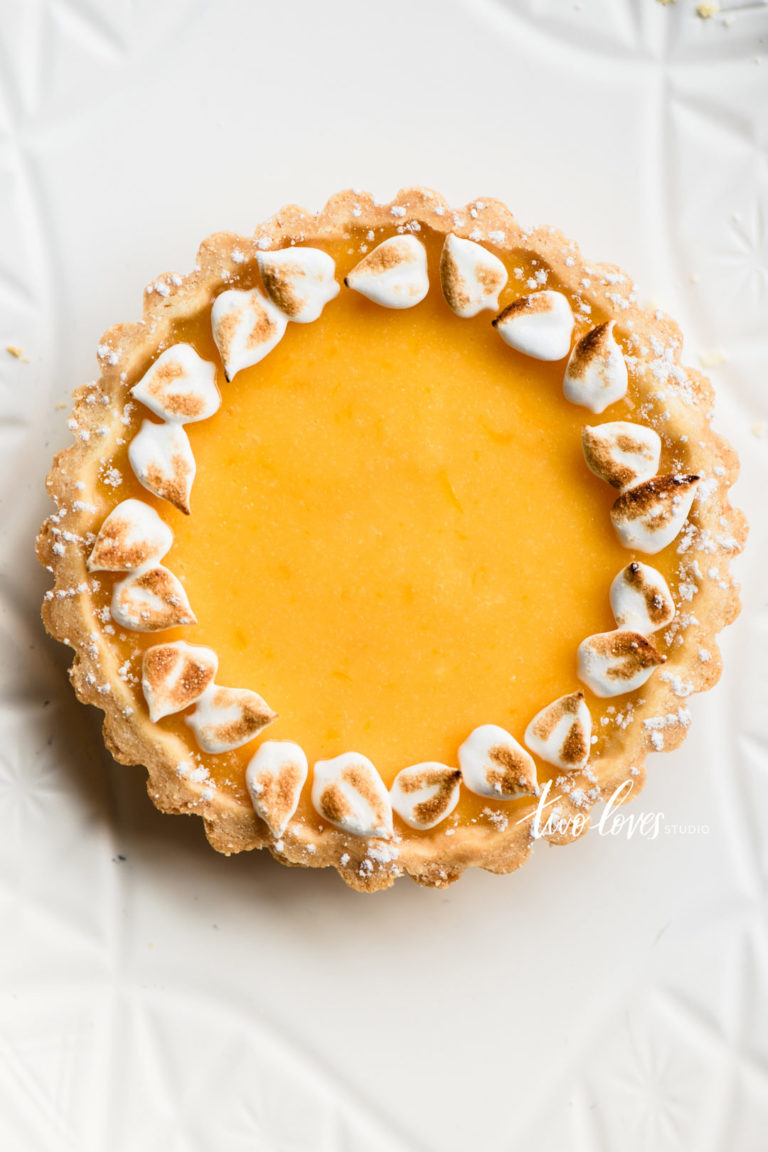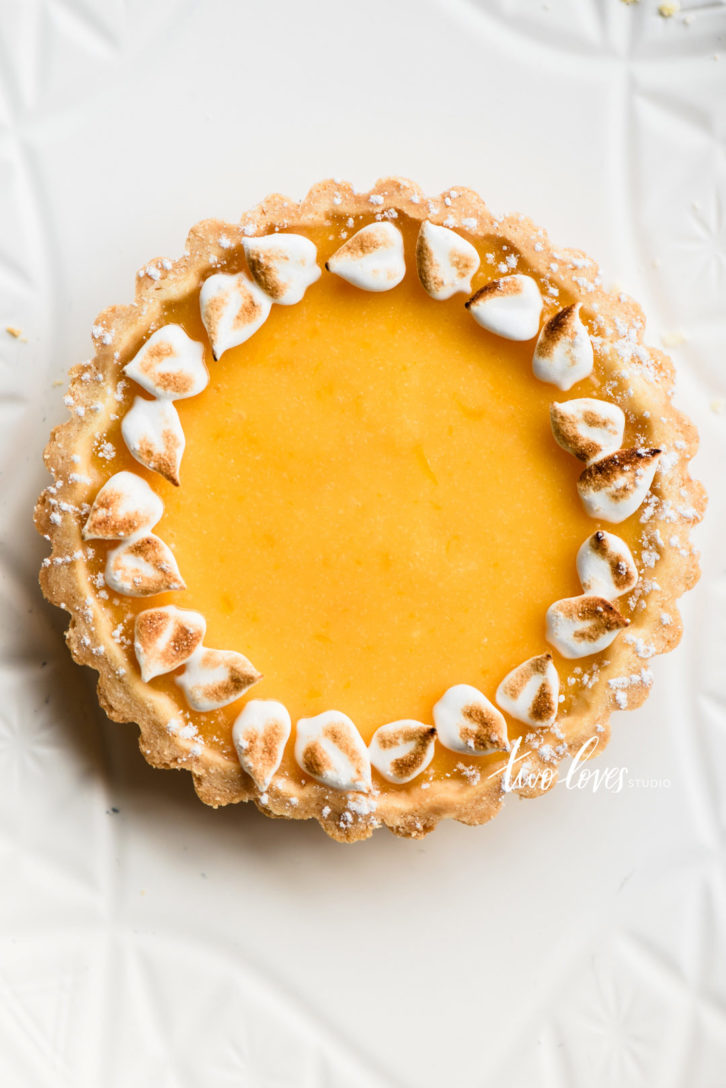 Do you use the 85mm focal length? What are your thoughts on it?
Two Loves Studio was not paid to write this post, however, it may contain affiliate links. If you purchase an item from an affiliate link, we do get a commission on the sale which helps us run this site. Only affiliates for products/services we believe in appear on this site.