When we start to learn photography, we learn that light is everything. We find that our lighting isn't very good and we discover that more light equals better photos.
We strive so much for more and better light, that we can lose sight of what 'better' means.
Low light food photography can be stunning. In fact, I think it's my favourite type of lighting.
But if you're not a lighting whiz, low lighting can seem like an impossible task. Especially when you are faced with low light in the winter months that you can't control.
I want you to take some tips away and be inspired by how powerful low light or small light sources can be. If you want to learn more about lighting, grab my ebook on natural light – Art of Light.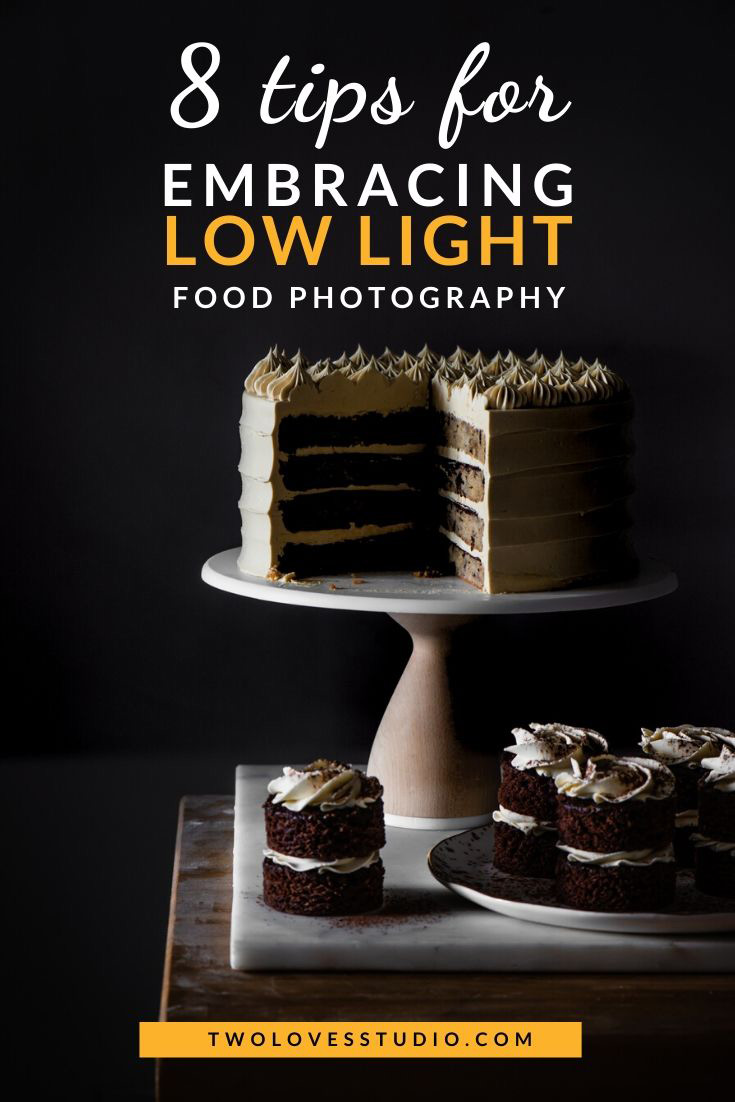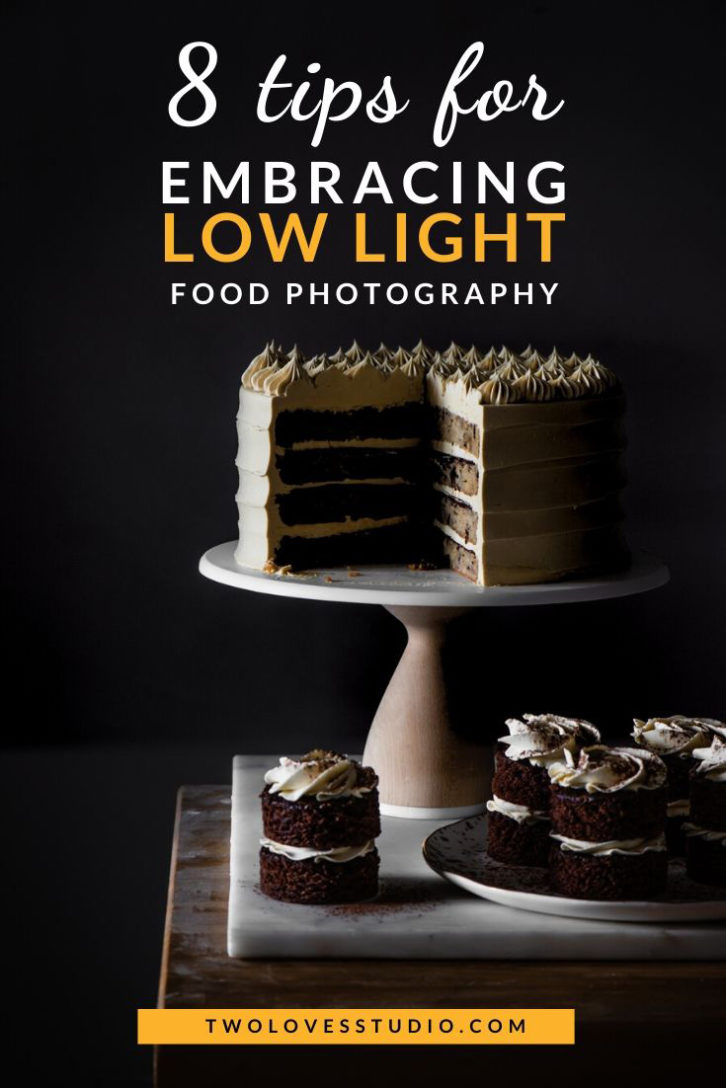 Get Closer To The Light Source For Brighter Images
In my ebook Art of Light, I talk about the 'sweet spot' to shoot in with natural light.
The distance in which you are from your light source will change the power of your light. If you need more power, you get closer to the light source.
This works both on the horizontal and verticle planes.
In low light, if you are shooting images that have to be on the brighter side, you will want to be closer to the light source.
To learn more about the dynamics of light and where to find the sweet spot, grab your copy of Art of Light.
Light Fall-off Can Be Used To Create A Moody Atmosphere
Now that we just talked about getting closer to the source of light for brighter photos, I wanted to take a moment to also call out that it can be nice to get further away too.
There isn't always hard and fast rules in photography and it does depend on what you are trying to create.
If you are going for moody shots with more atmosphere and you'd like to fill the scene with shadows or blacks, make use of 'light fall-off'.

There is a point where your distance from the light source will cause beautiful light fall-off. That point depends on your distance and size of light source.
This is the technique that I used in this image – and it's beautiful. Who said that low light isn't the best for shooting food?
Don't Fall Into Low ISO Traps
ISO is oversimplified when we first learn photography. We learn that you should keep your ISO low to reduce noise. While this isn't incorrect, it paralyses most photographers.
We dare not increase our ISO over 400, or sometimes even 200. This is a trap. I once had someone comment on my Instagram why I would dare raise my ISO over 200.
Solely focusing on keeping our ISO low and not using it to help us get optimal exposure when all else fails can introduce other issues into our images like noise or motion blur.
The trap in just trying to limit ISO and not taking into account your exposure triangle to get optimum exposure is that you can introduce even more noise into the image.
If you correctly exposure when using an ISO beyond low or base ISO, you will be better off than shooting at low ISO and relying on exposure compensations in post-production.
This is quite an in-depth area, so an Ultimate Post on ISO is coming.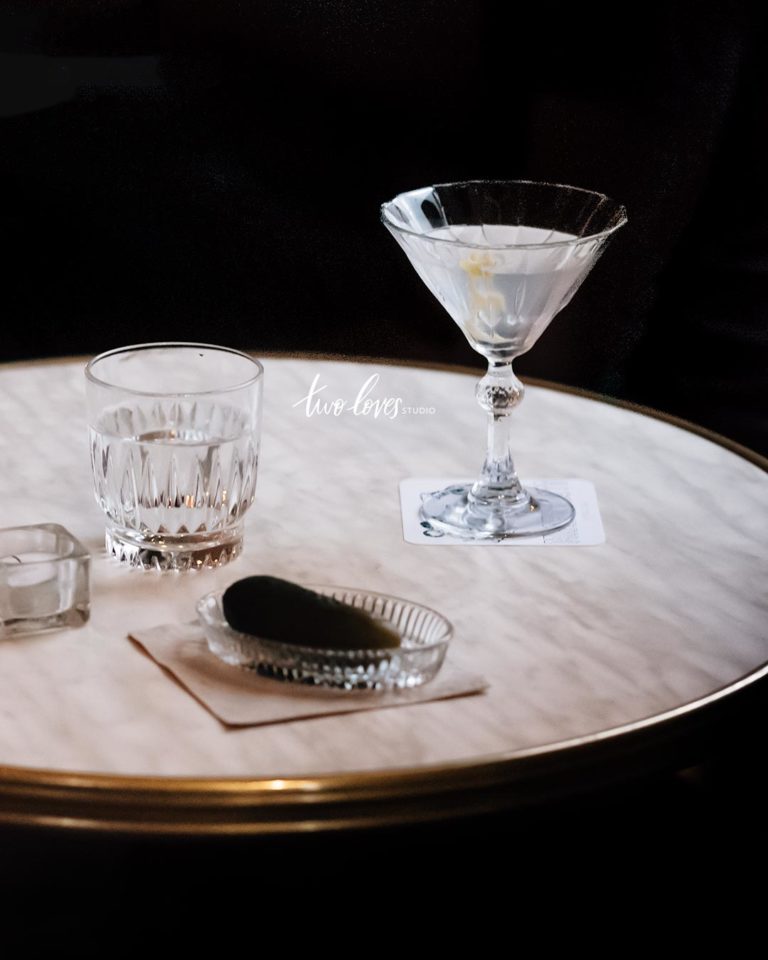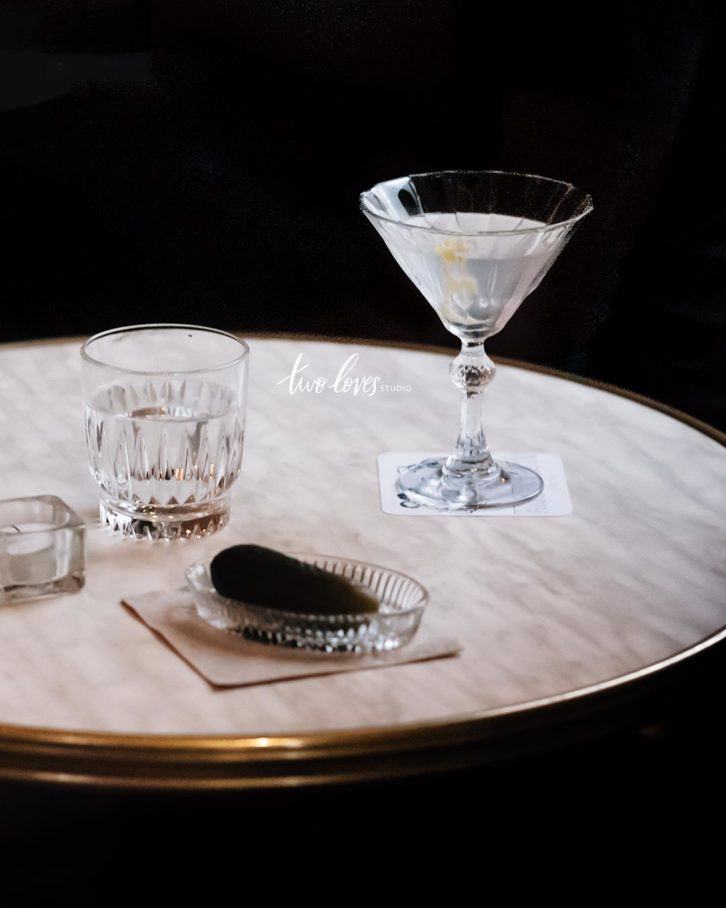 Shoot A Super Slow Shutter Speed
I just want to say this out loud because when I started photography I didn't really know that I could shoot so low. It's like I needed someone to tell me that it was ok.
If you shoot on a tripod and take steps to reduce camera shake, you can shoot with a very, very slow shutter speed. Lik1 1/3 sec. Legit.
Here are some shots I took with natural light and the slow shutter speed.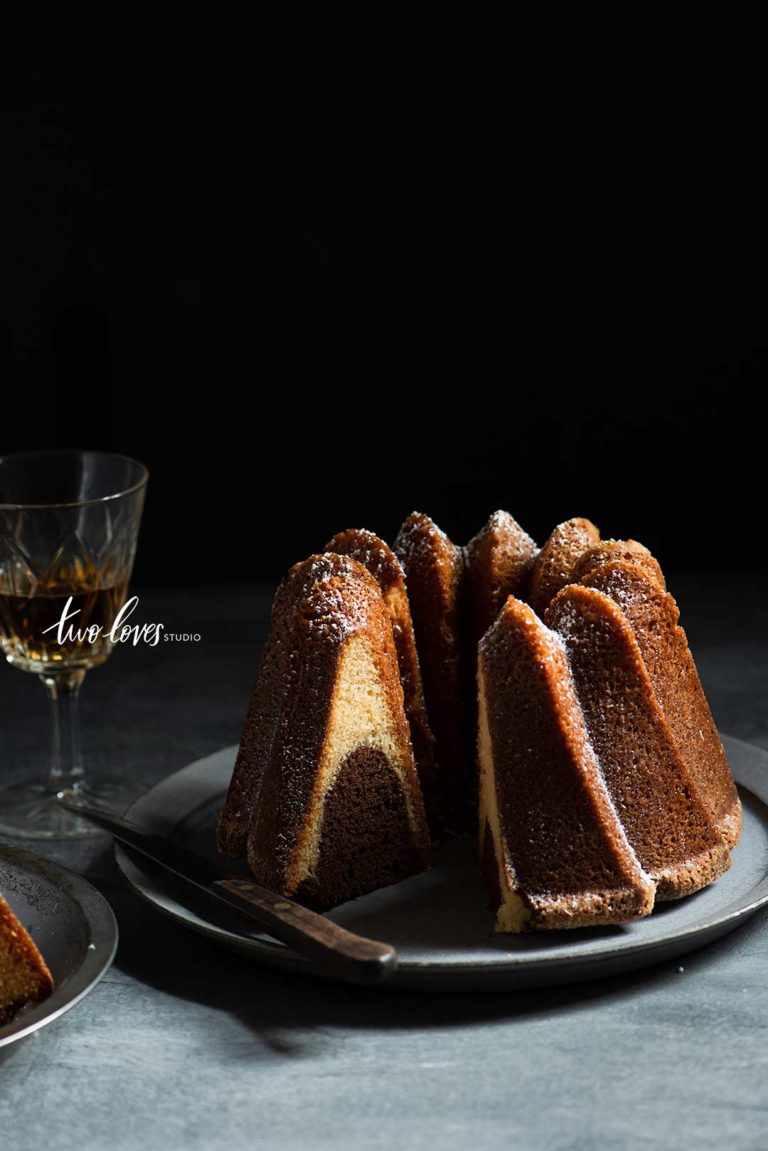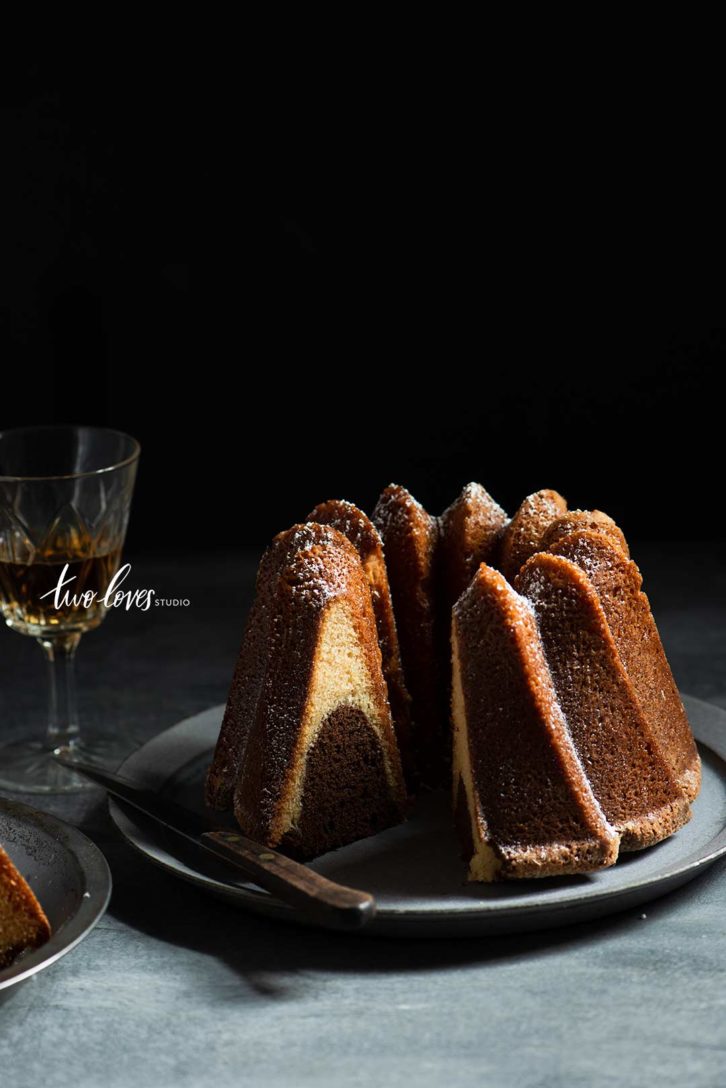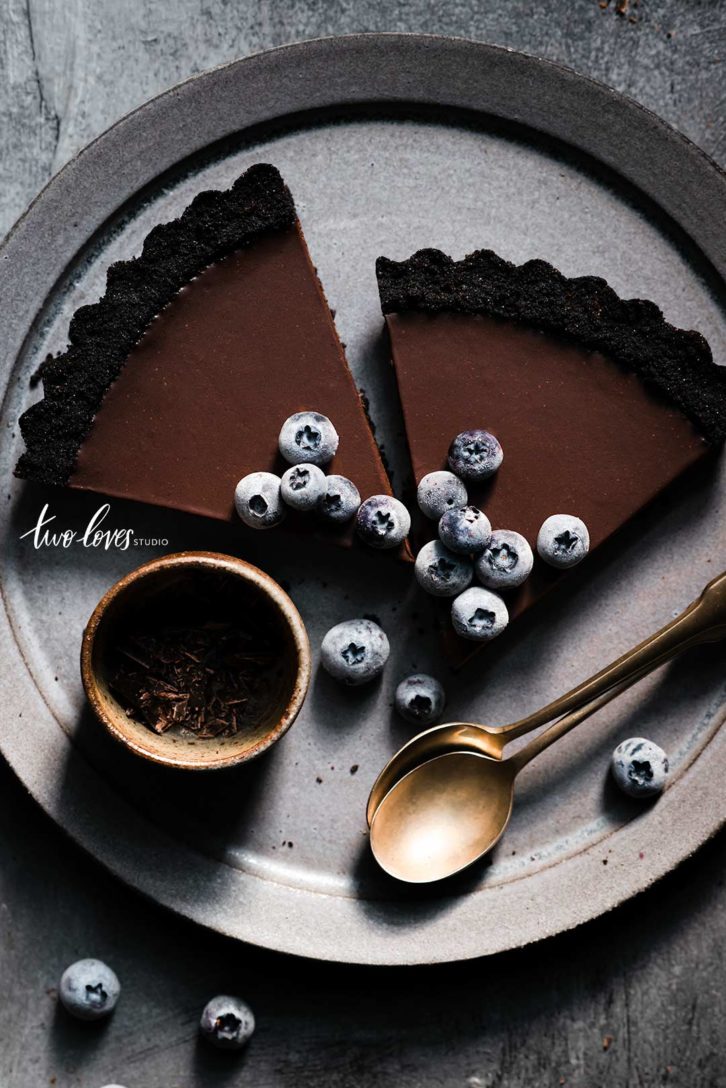 Steps to reduce camera shake are:
Shoot with a steady tripod. Sandbag it to help make it stable.
Use a remote shutter release or capture on your tethering program to help reduce the impact of pressing the shutter button.
Use the timer if you don't have a remote release.
Try to limit the amount of movement onset if you have bouncy floors when the shot is being taken.
Play with VR on/off if your lens has this function. Sometimes on a tripod, it can create shake.
If you're experience issues with focus or camera shake, go through these 14 focus troubleshooting tips.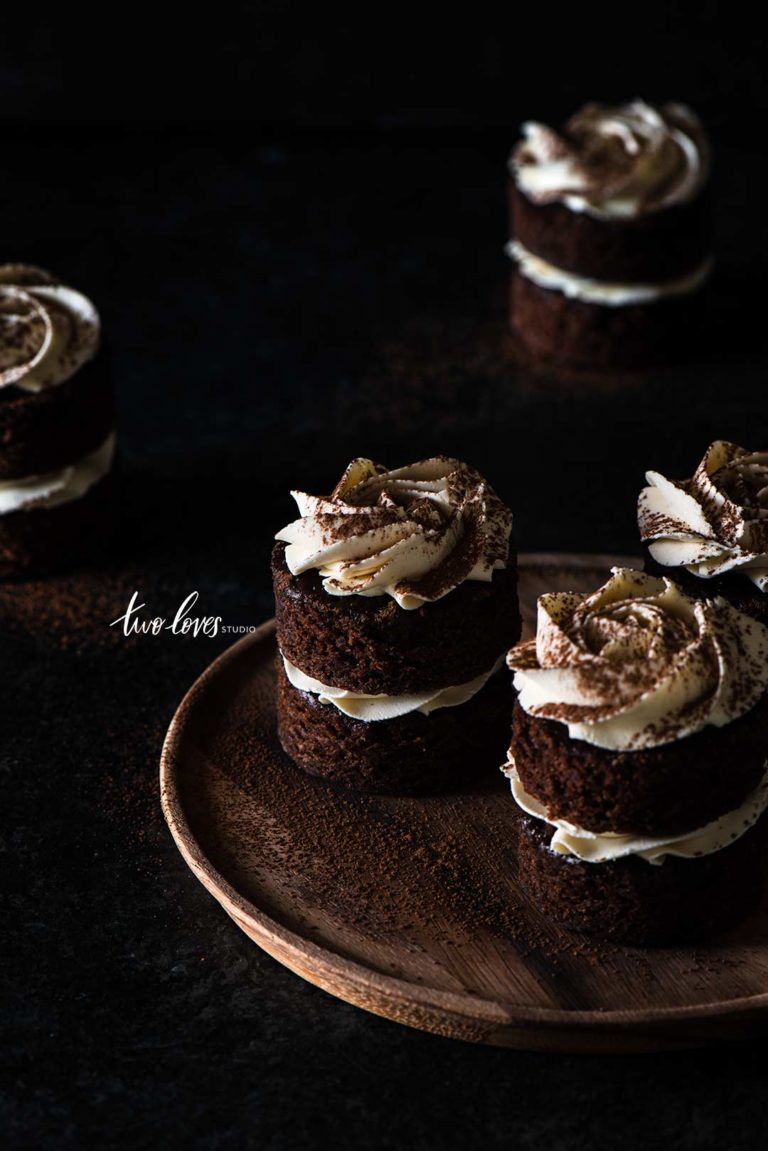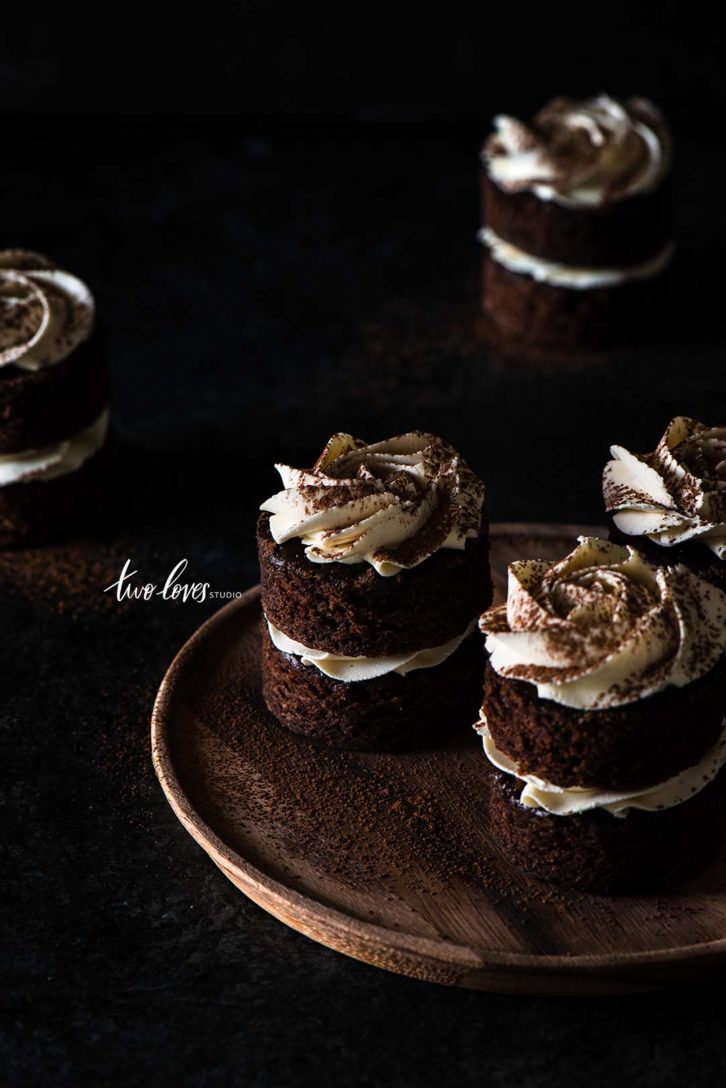 Small Sources Can Creative Beautiful Low Light Food Photography
A lot of photographers write off small light sourses, but they can be really beautiful. Especially when capturing a winter scene that is moody.
These are some shots that I took with light coming through small windows.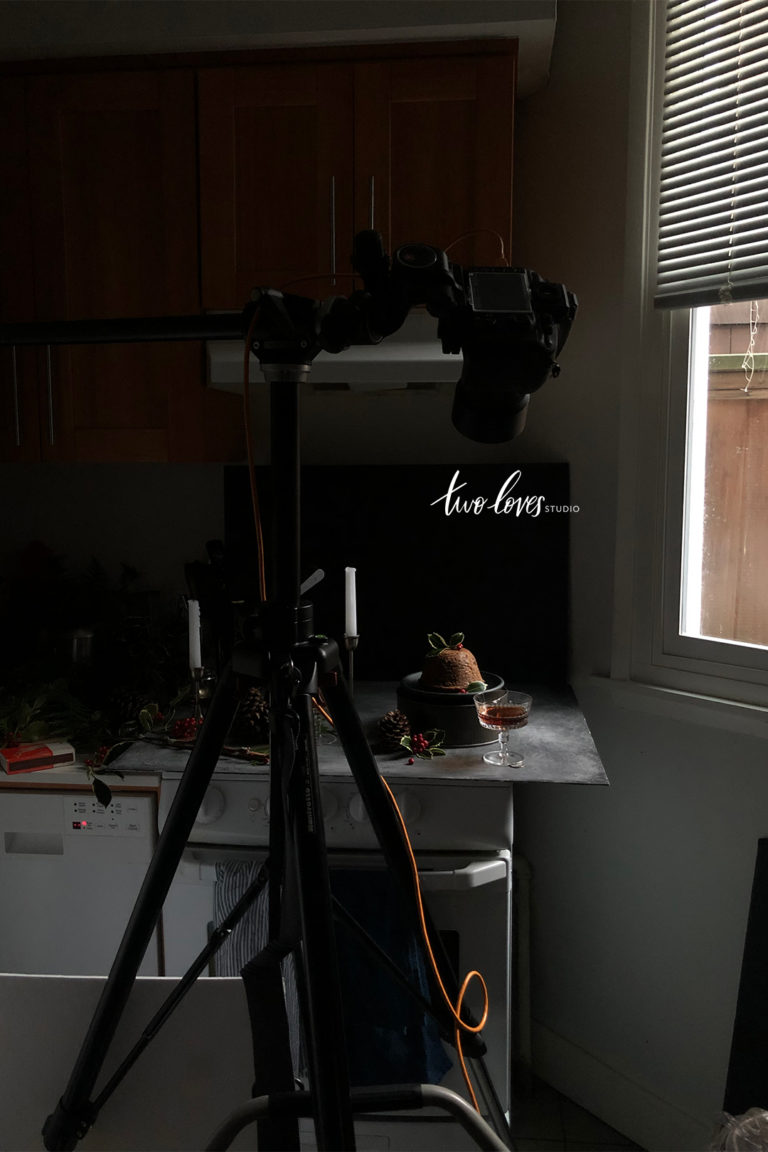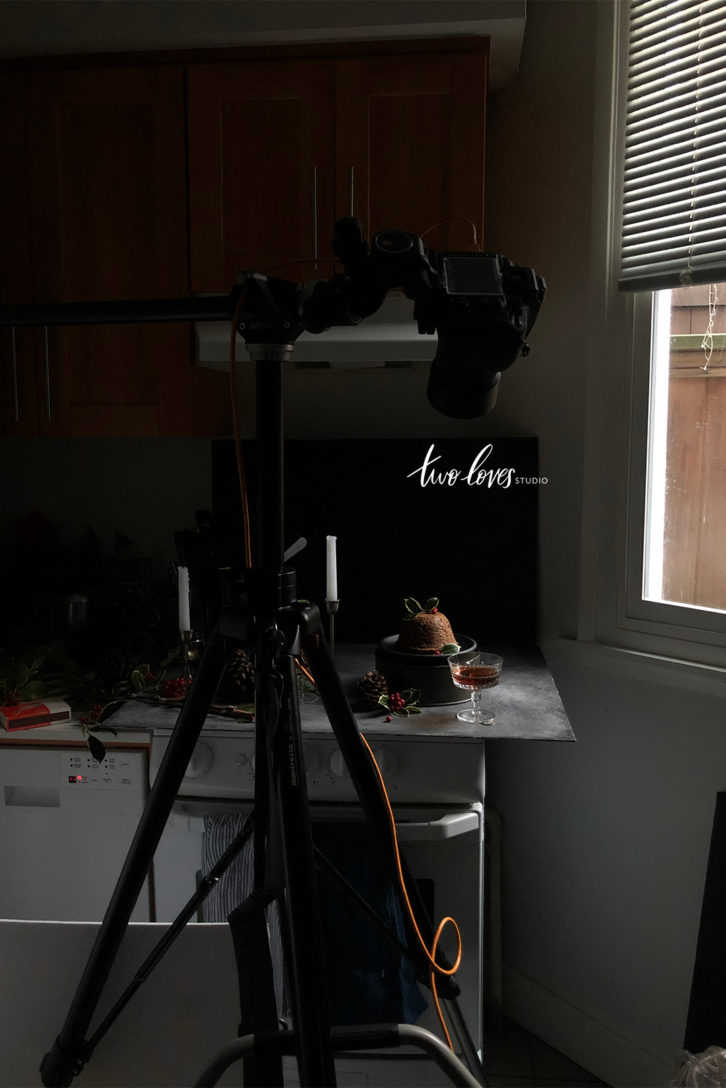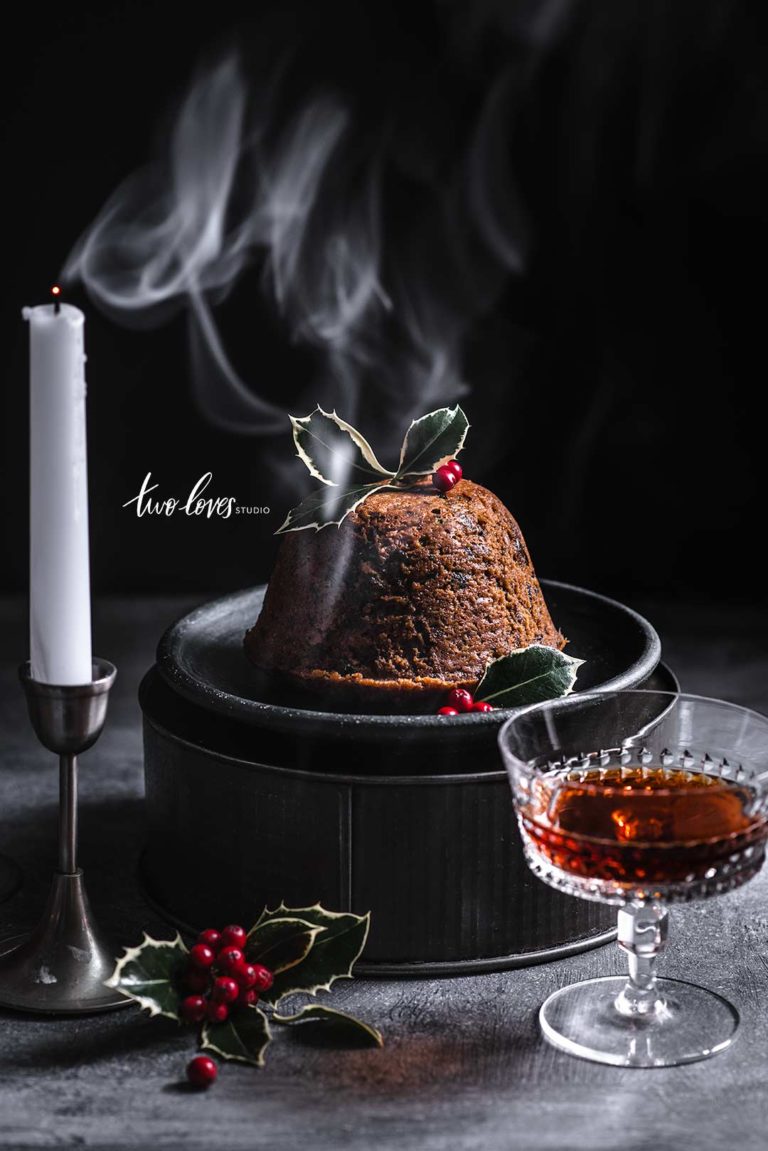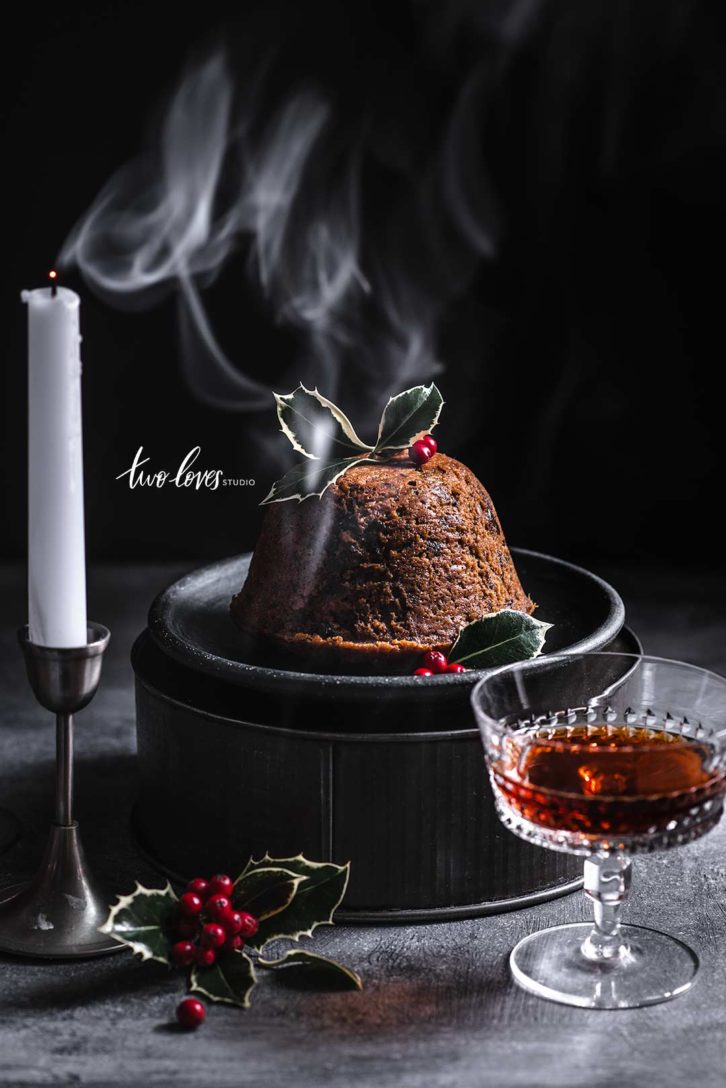 The things to remember with smaller windows is that there will be less available light than larger windows. That is neither good or bad. It just is. What is most powerful though is that it matches the mood and concept you are wanting to shoot.
Tips for utilising smaller light sources are:
Know your Inverse Square Law and get close to your light source.
You'll have less 'wrap' so you will have deeper shadows.
What your histograms to make sure you aren't clipping your blacks/shadows.
Use the exposure triangle to exposure for your desired mood.
Use Your Phone Flashlight To Help Auto-Focus
If you rely on autofocus or you like to use autofocus, it can be hard for your lens to autofocus in low light.
A quick solution is to use a flashlight to help you focus on the area in your image that you desire to be the focal point. Since you likely have your phone on you, it's quick and easy to use this feature on your iPhone.
Read this post about the 4 iPhone Features You Didn't Know Could Improve Your Photography.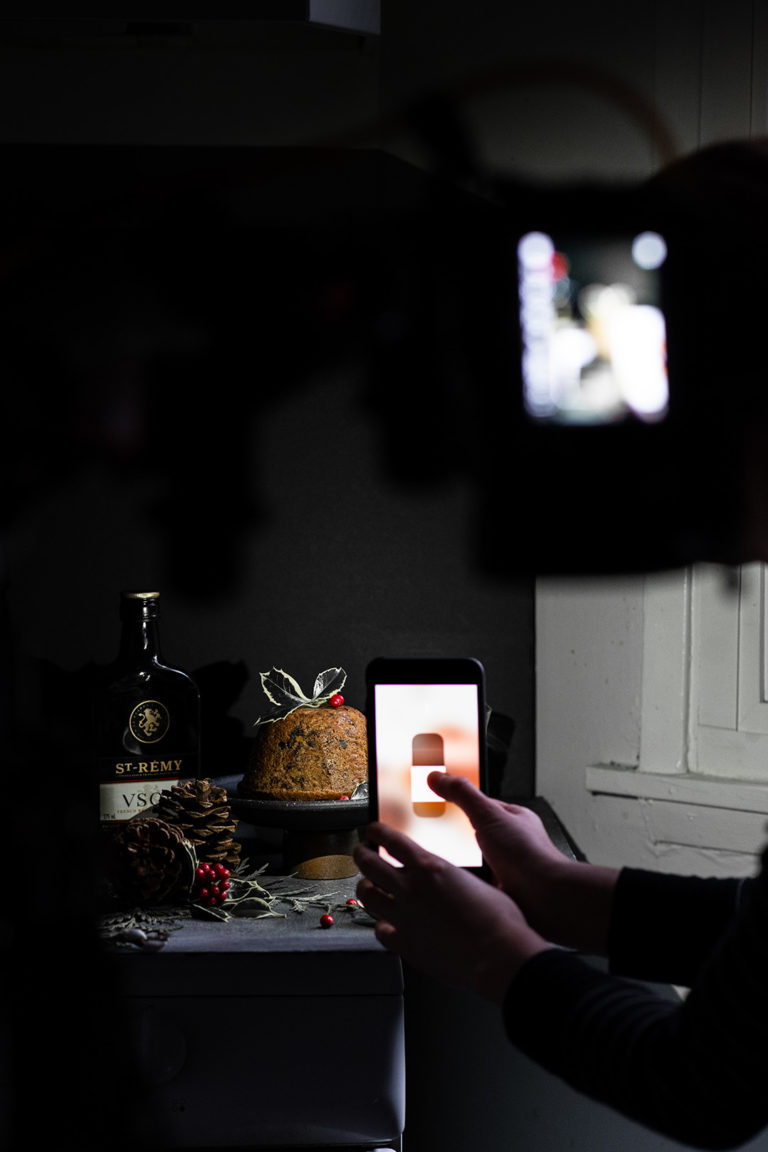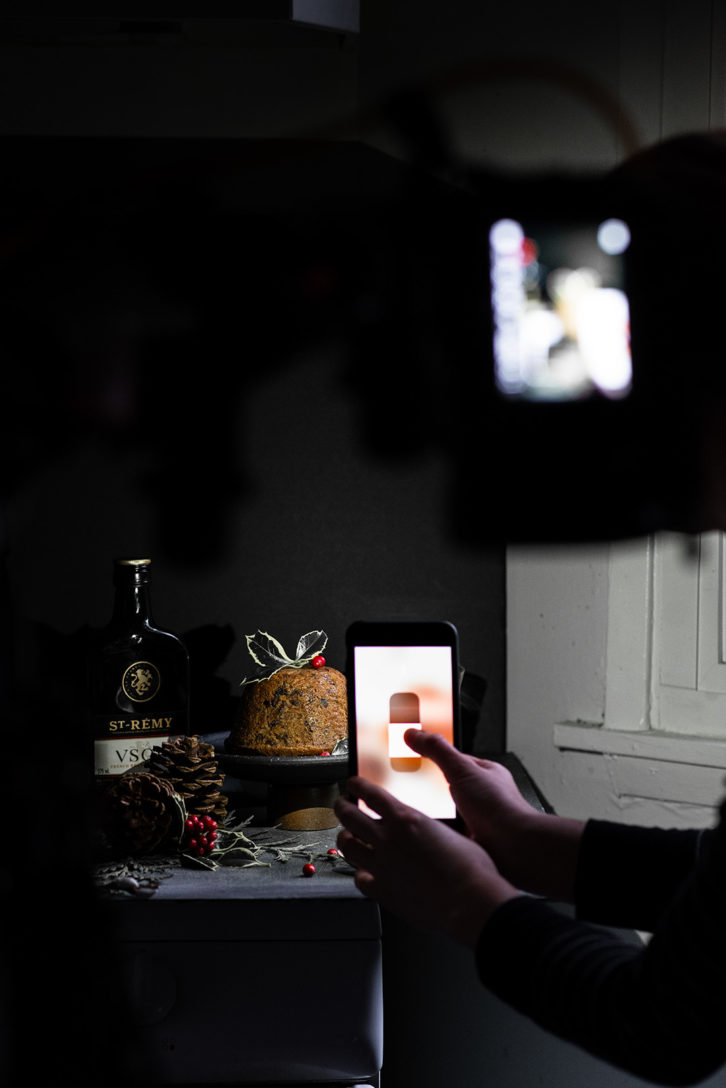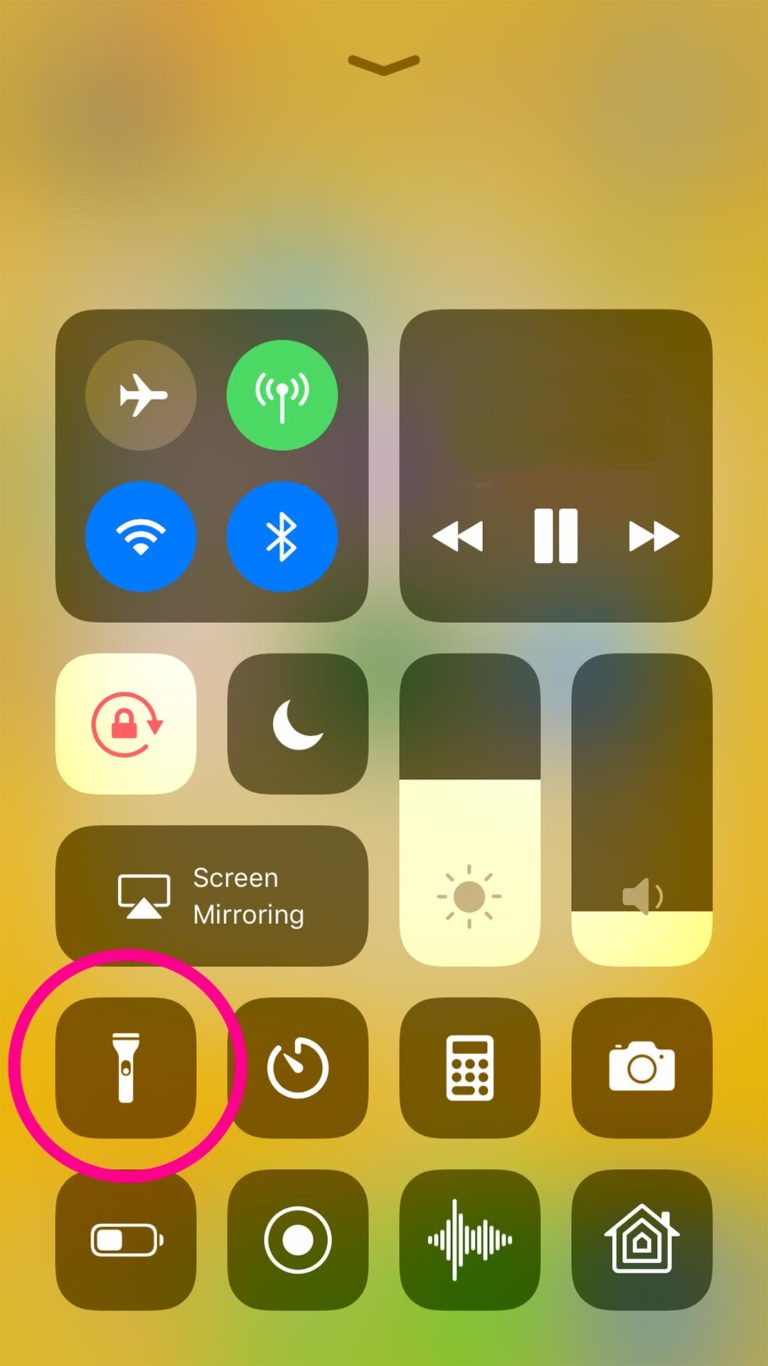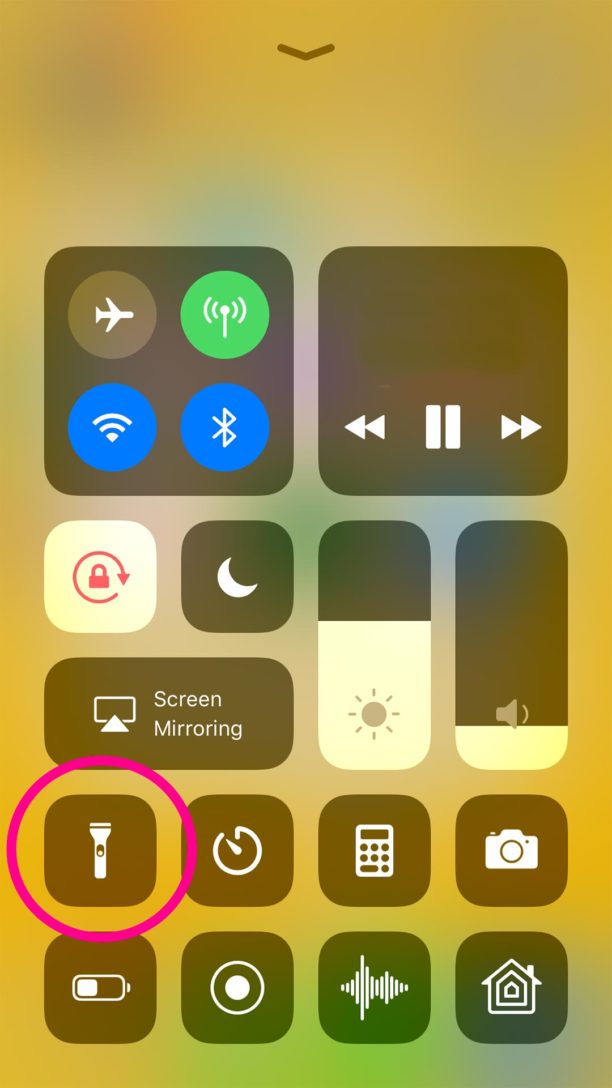 Don't Clip Your Blacks
Clipping your blacks refers to shooting underexposed to the extent that you lose data in your RAW files. Here you've underexposed so much that you don't any information in your black tones.
The problem here is that you can't manipulate these areas in post-production.
Personally, I don't mind having deep shadows or black areas, but I want to preserve the detail in my shots so that I have full ability to edit my images in programs like Lightroom.
In my masterclass, Lightroom Magic, I teach how to read your Histogram and how to avoid clipping.
My best advice is to make sure you are capturing the optimum exposure for your concept/mood/creative direction and avoid unintentional clipping where possible.
Shooting With Side Light is Easier in Low Light
In low light food photography, you are most likely going to be shooting backlight or side-light. Both are beautiful types of lighting.
Backlighting works best when there is more available light. As your subject is in between the camera and the light source, you may find that your shots are naturally darker. You either need to modify your lighting or change your exposure using the exposure triangle.
This can be challenging if you are doing low light food photography.
If you're finding it too dark, use the light from the side to light your scene.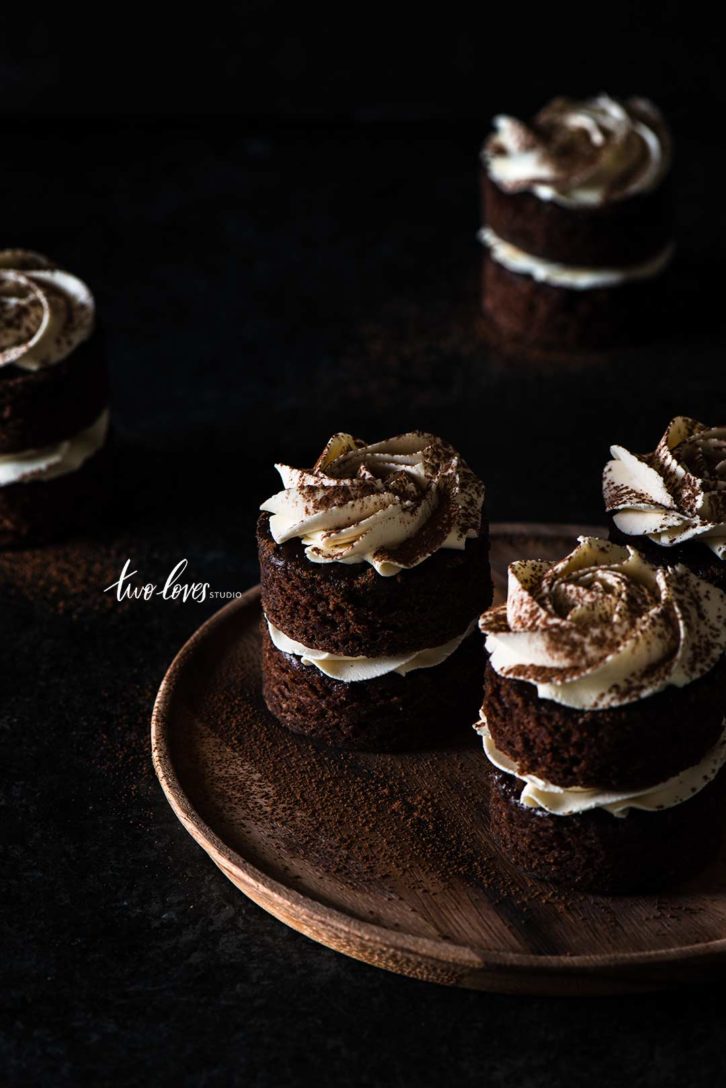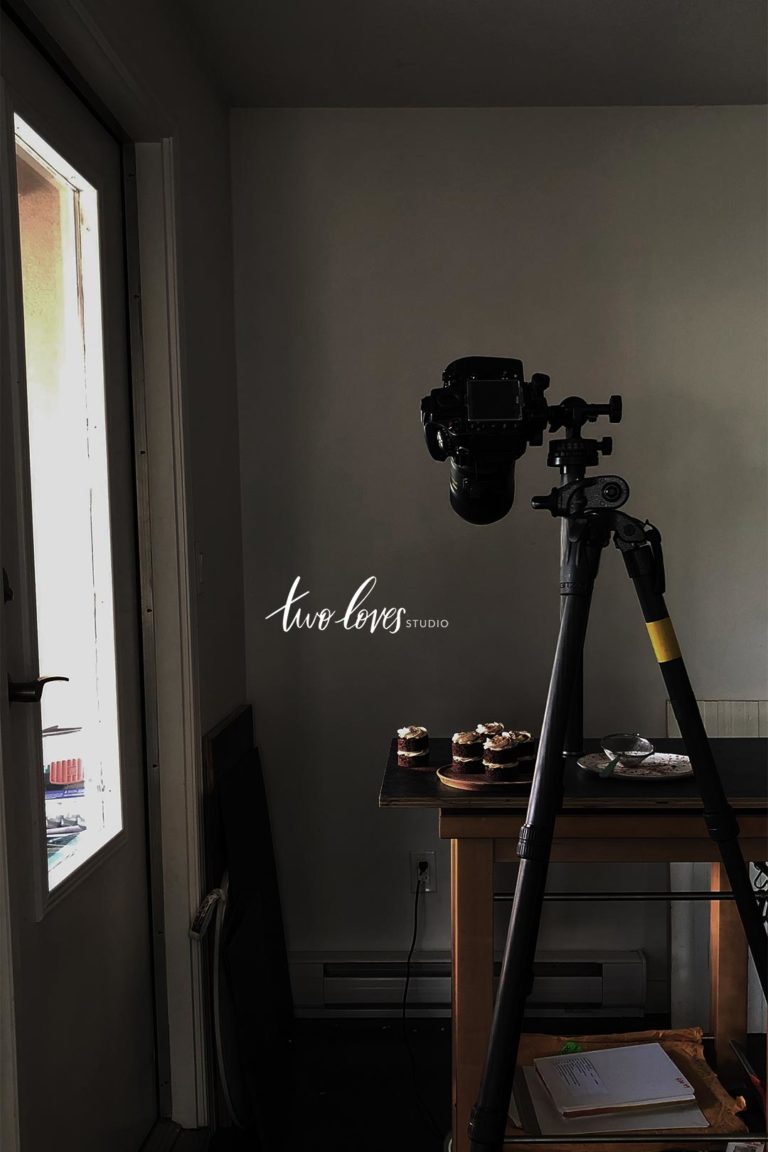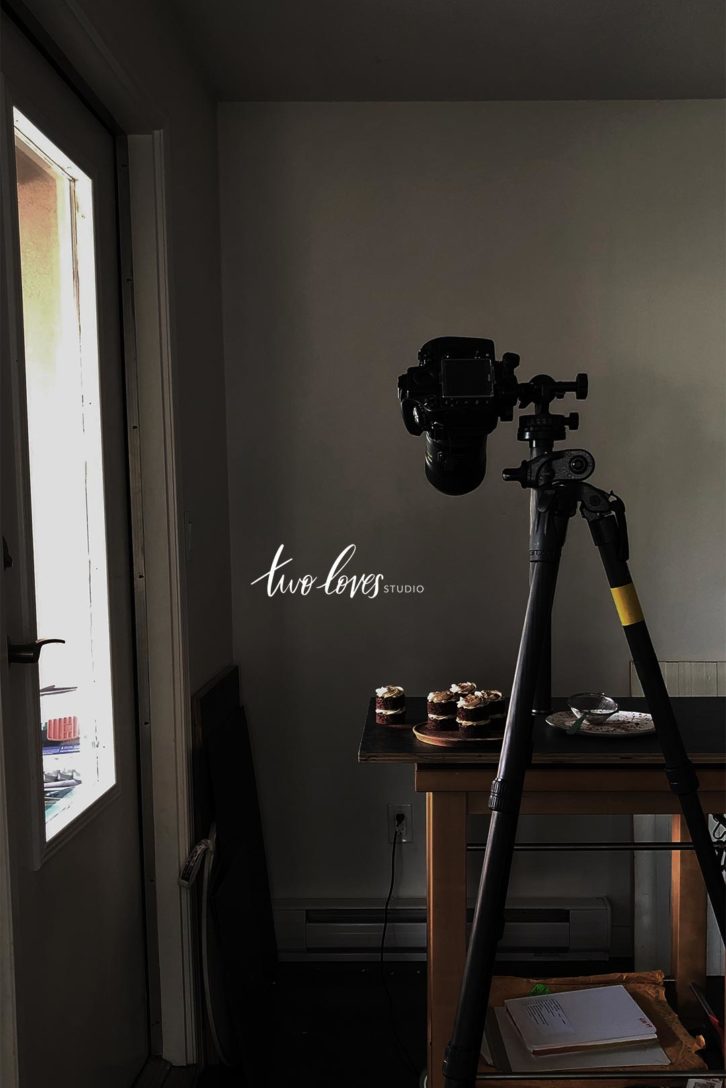 Don't be afraid of low light. It can actually be so beautiful that once you start shooting it, you'll wonder why you didn't start earlier!