There are a few hidden iPhone features that can actually help improve your photography. Like yes! And they aren't features from the inbuilt camera. They are features that you can use when you shoot with your professional DSLR camera.
Think about it as how the iPhone can help support your professional camera and improve your photography.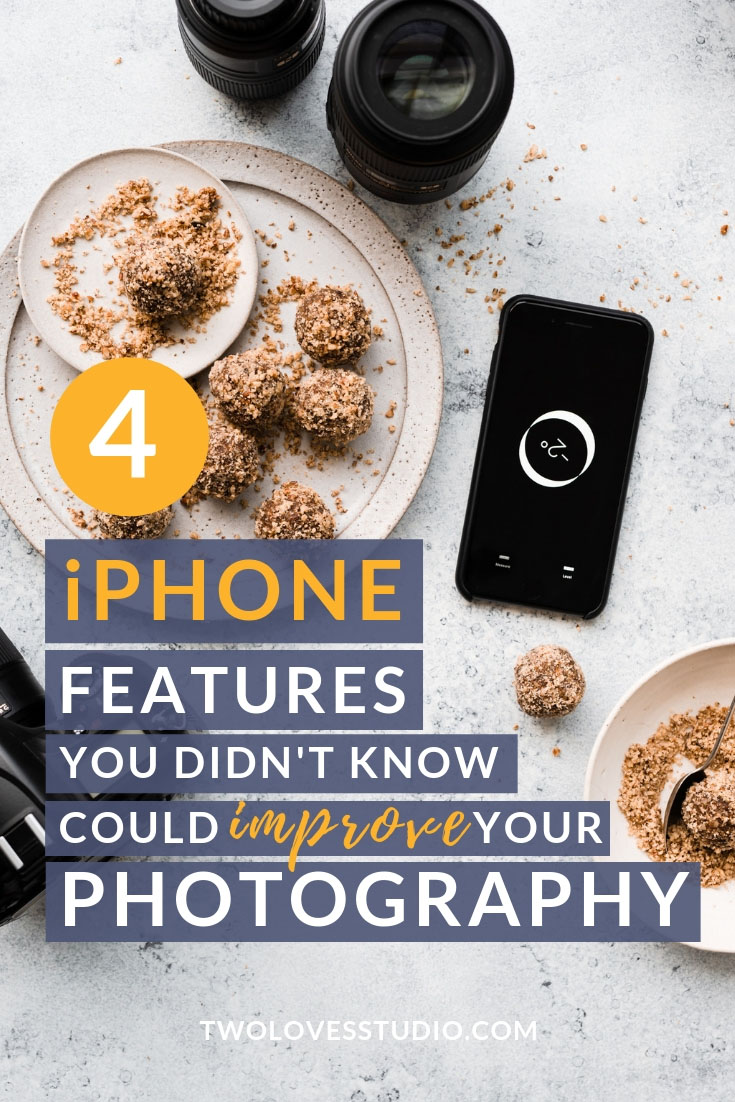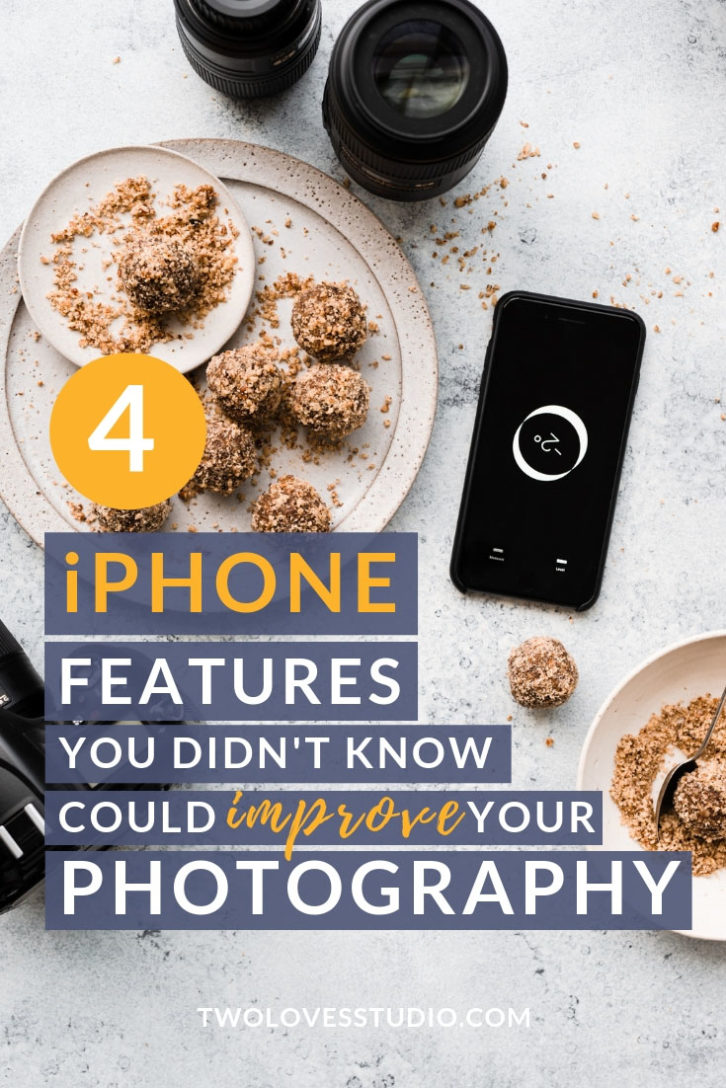 How These iPhone Features Can Improve Your Photography
These are little tricks that I've used for years now with my food photography. And you can apply them to any still life photography. Perhaps any product photography also.
All of the features I am about to share with you can be easily customised and even optimised so that you can find them in your Home for quick access.
To use these features and get the most out of them, having quick access to them is super important. So it becomes like second nature. And no additional apps required.
Let's check them out in order of what I use the most, (a.k.a what I love the most!).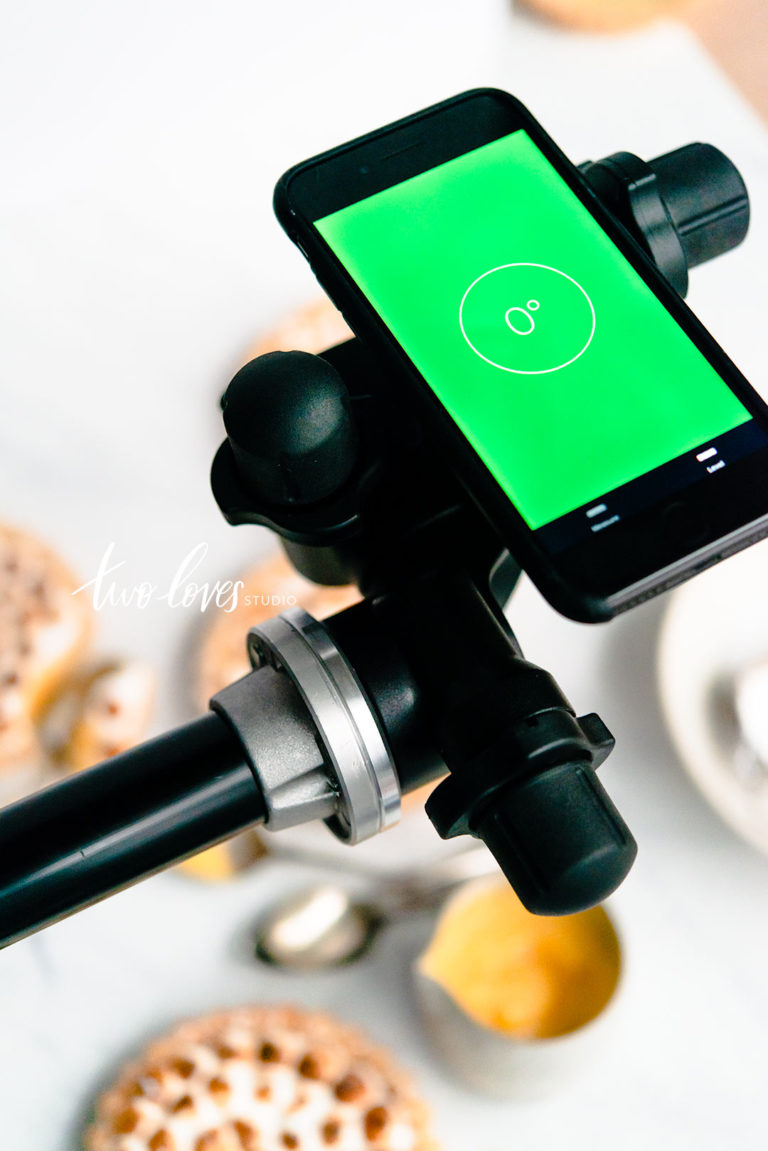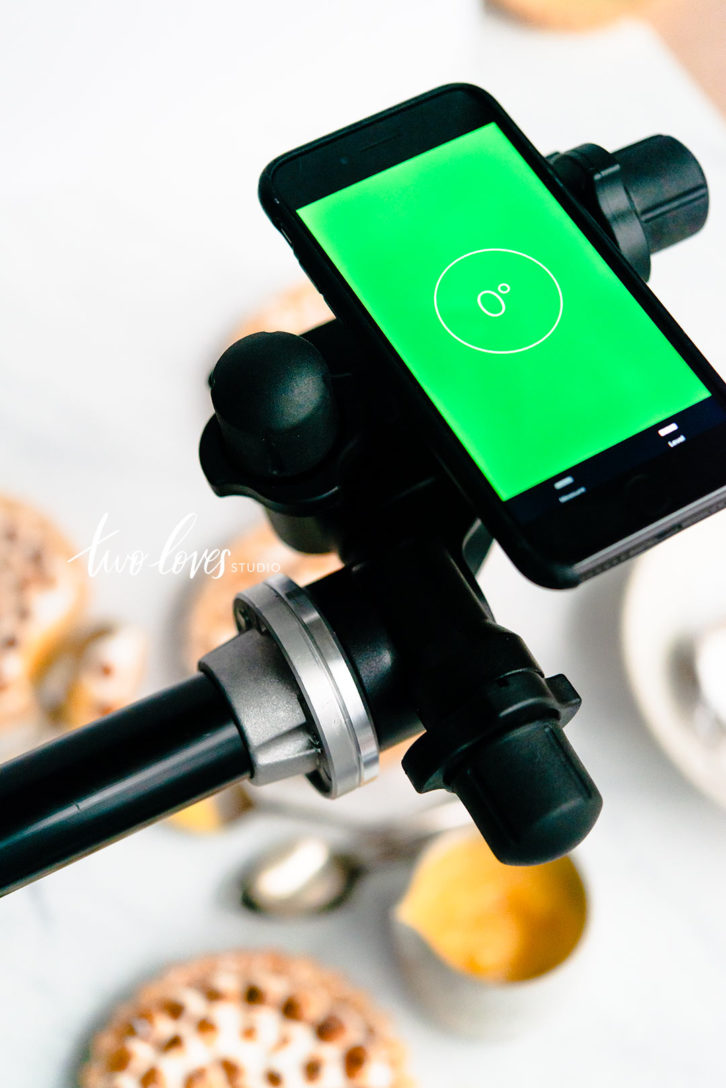 Use The Spirit Level For Overhead Shots
Your iPhone features a spirit level feature built in and this is ever so handy.
There are literally so many ways you can use it to improve your photography.
Firstly, you can use it to make sure your set is level. This is important when shooting beverage photography.
If your set isn't level, the liquid will always slant to one side.
One of the apartments that I lived in had the most atrocious uneven floor and it started to impact my photos. Certain subjects needed to be spot on.
Propping up legs of my table to create an even set was simple with a spirit level.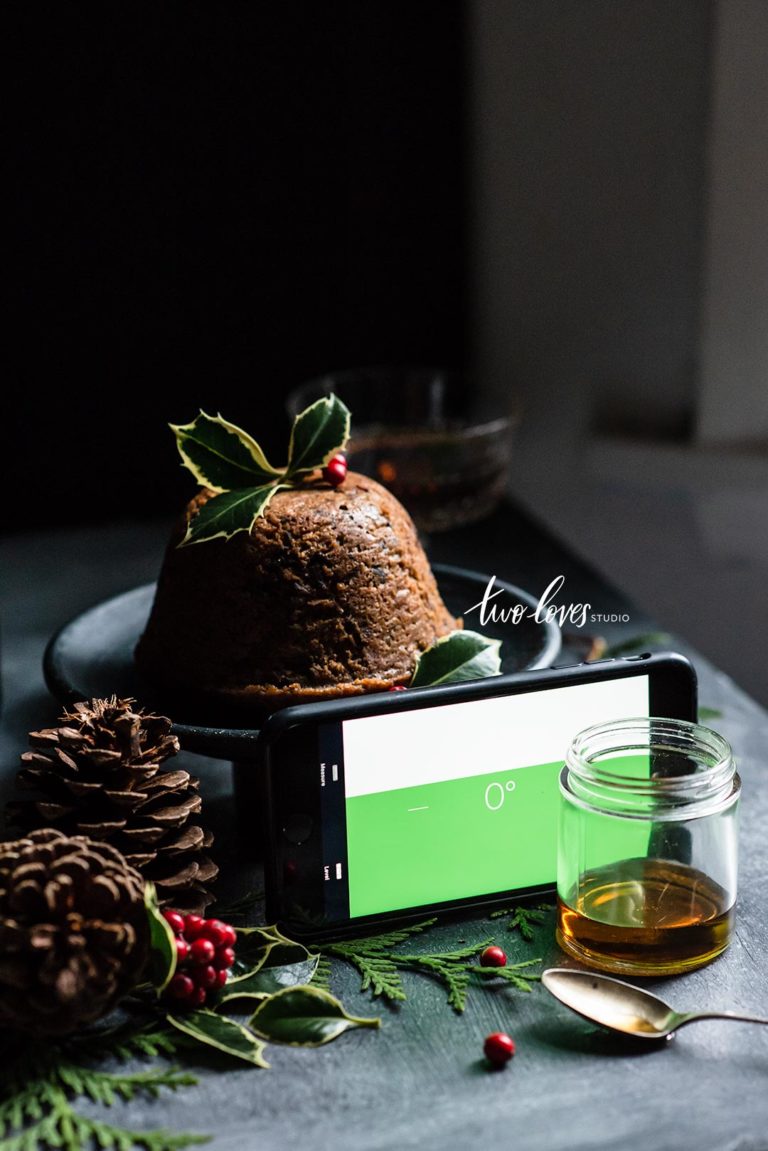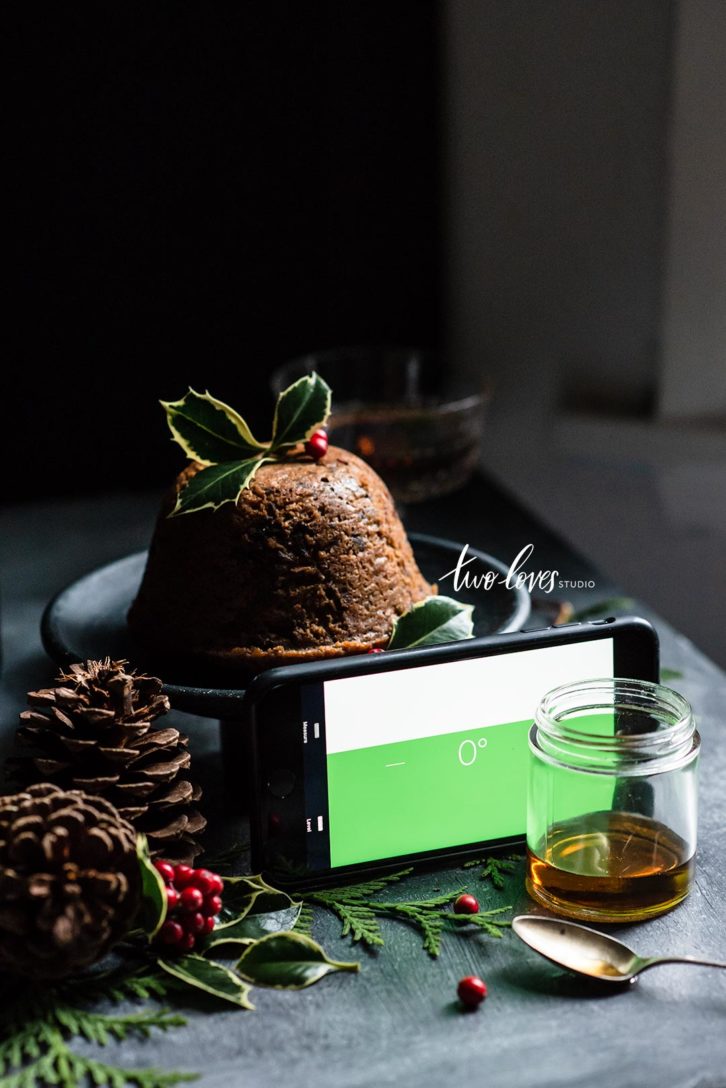 But the most common way I use my iPhone spirit level is to make sure my camera is level when shooting overhead images.
Some tripods and ball heads will have inbuilt spirit levels. But even when they do, they don't always allow you to use them effectively when changing your tripod to shoot overhead.
I simply place my phone onto the top my camera when I am overhead and make sure I am as close to 0, (and level) as possible.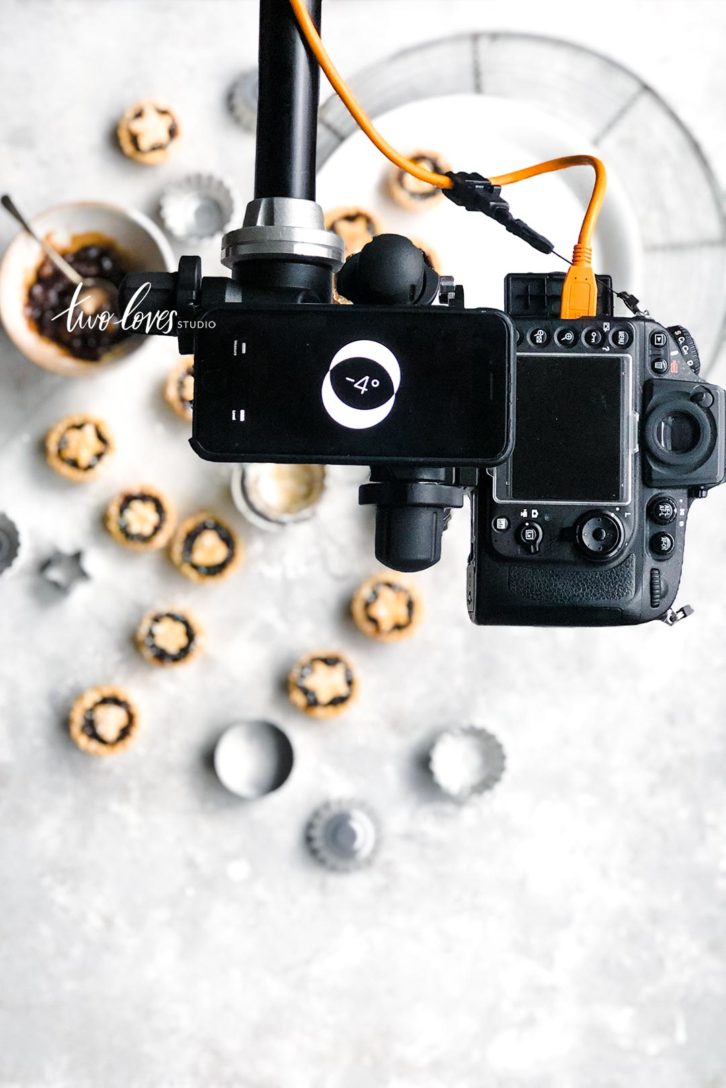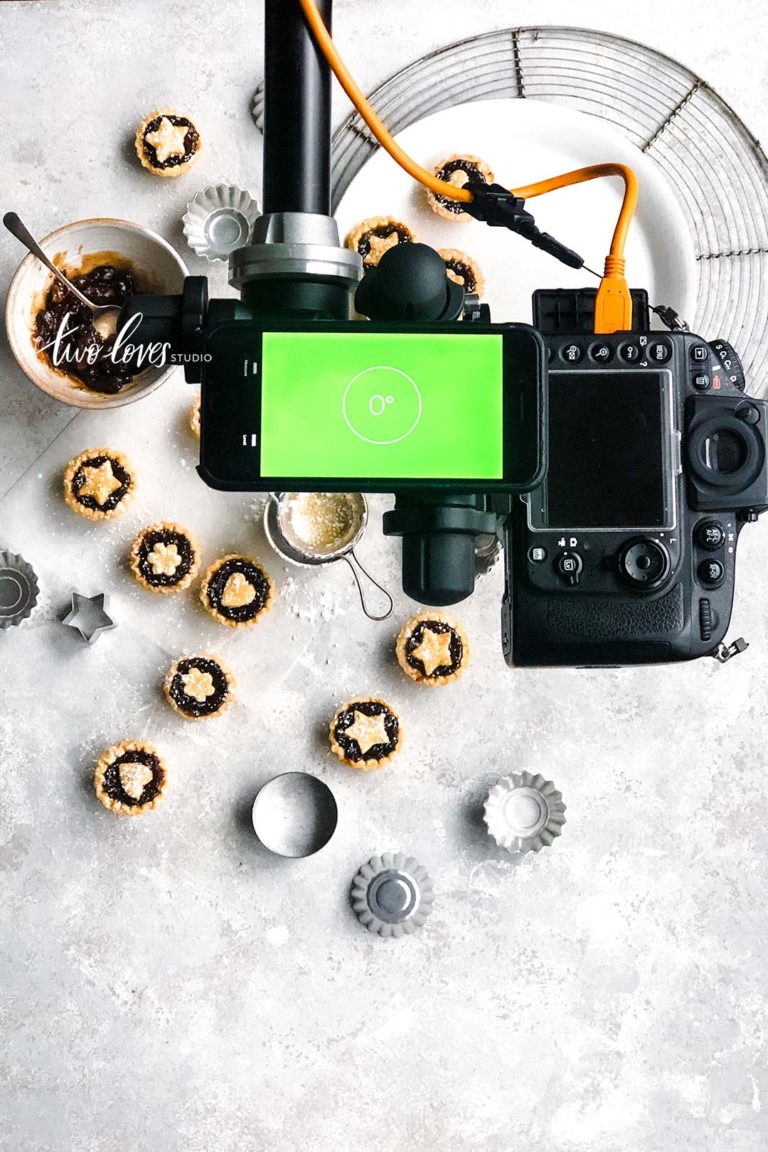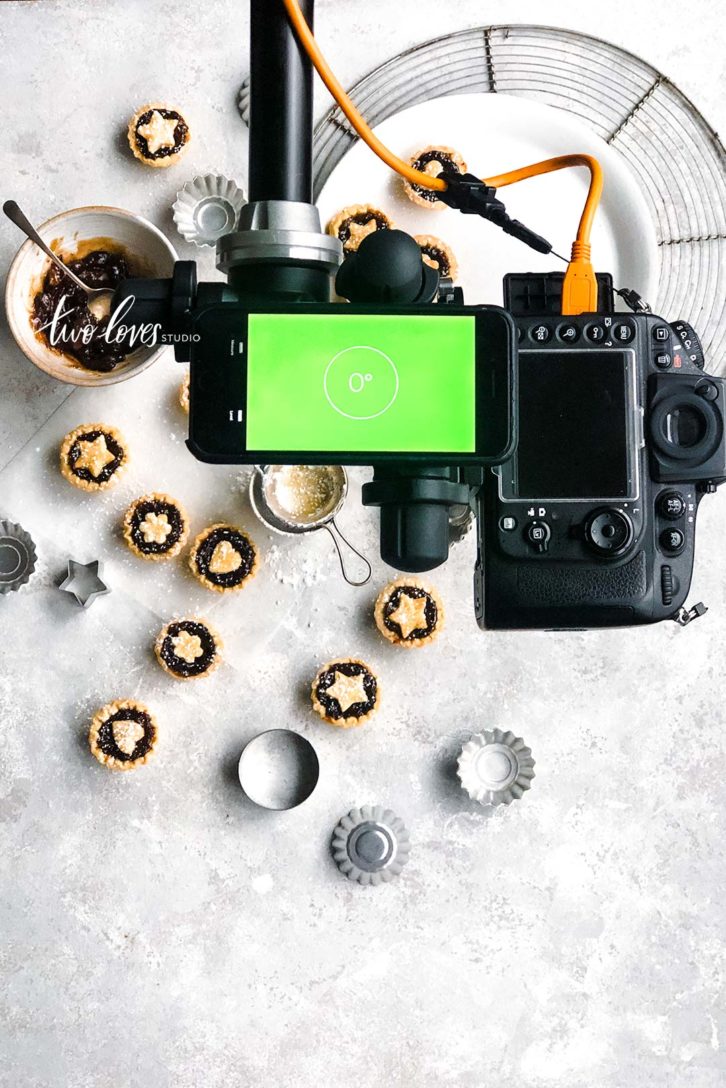 RELATED: Ultimate Guide: Best Tripod Food Photography.
It literally takes a couple of seconds to check but can have a huge impact on the quality of your images.
Depending on the version of iOS you have, your spirit level could be found in one of two places. For older versions, you can find it in your 'Compass App'. You just need to swipe to get to this feature.
For newer iOS versions, you will find the spirit level has moved to the 'Measure App'.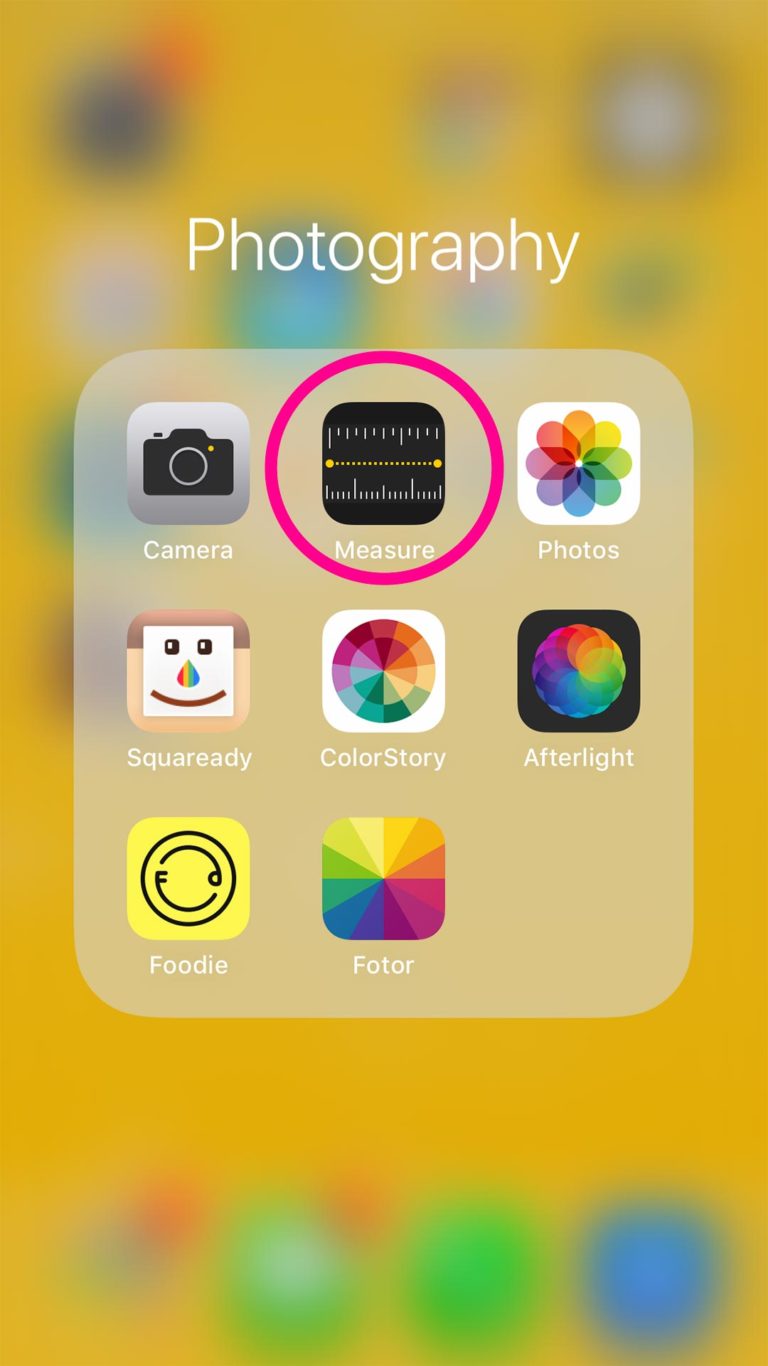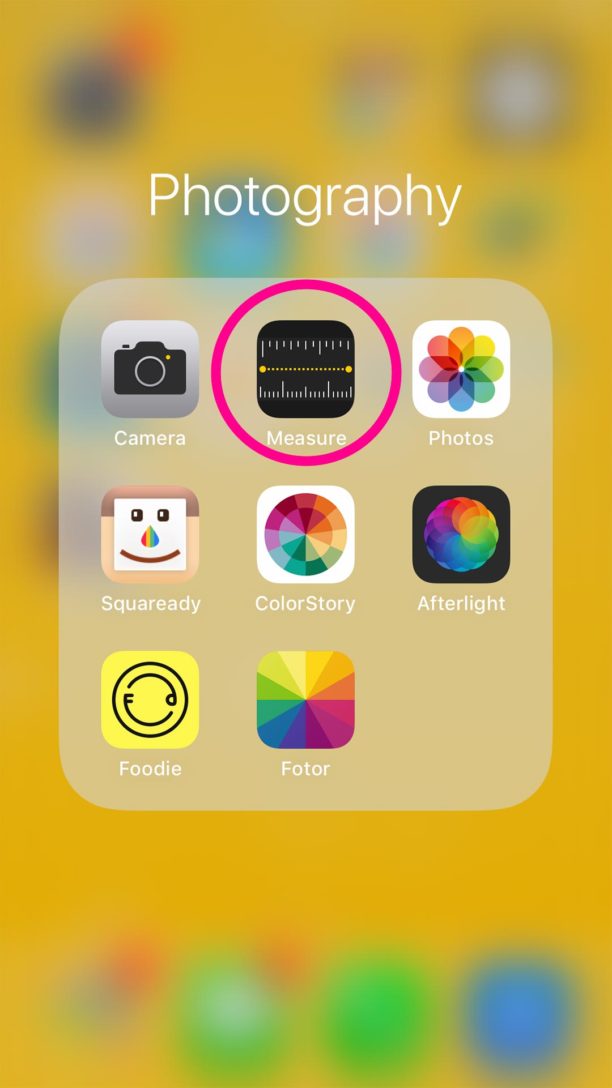 The Flashlight Can Help Your Camera Focus in Low Light
Have you ever tried to use autofocus in low light, only to have the lens continuously try to focus but never get there?
This can happen for a couple of reasons. Like there isn't enough contrast for it to focus on, or you're shooting in low light.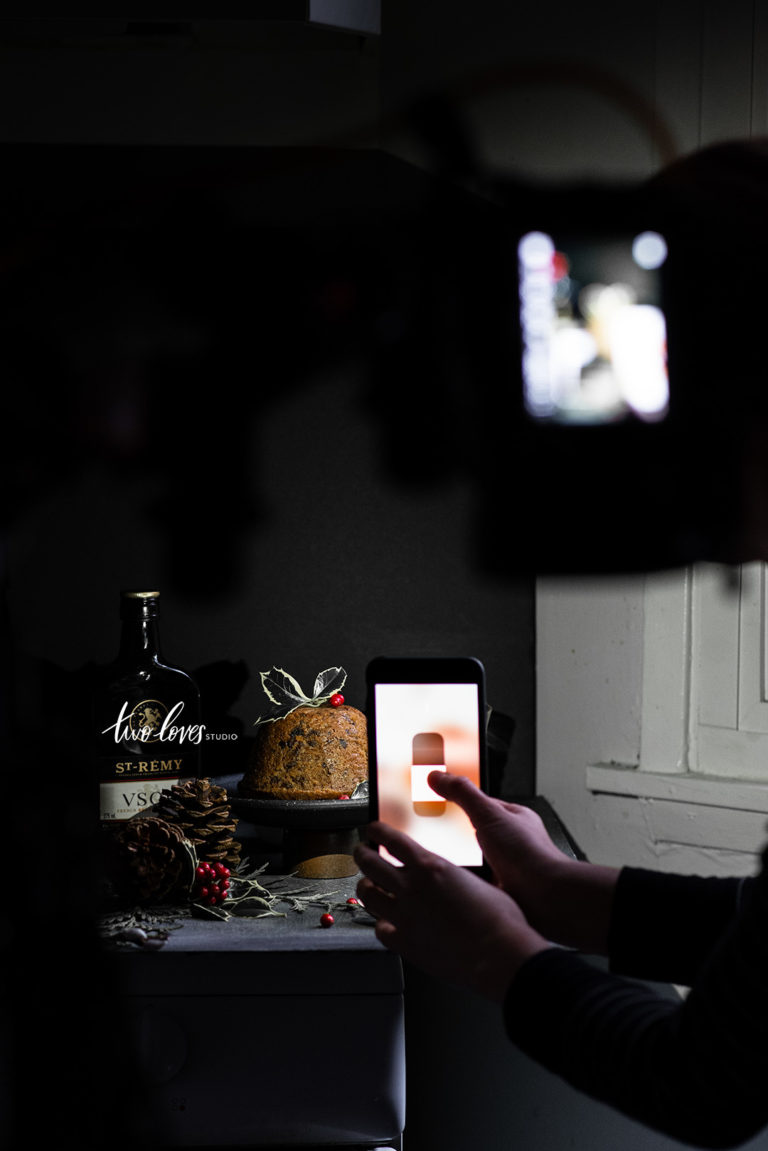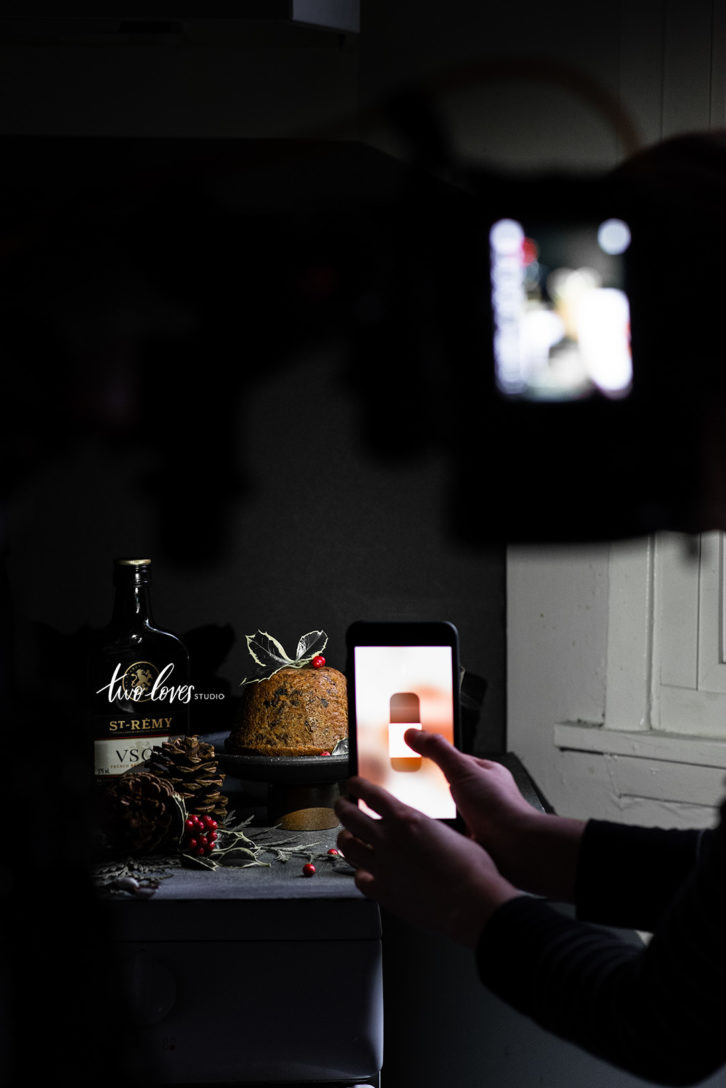 A lot of still life photography can happen in low light. You might be shooting in such low light that the lens continuously tries to focus. You'll notice that cameras have a light that comes on to help with this. But it doesn't always manage to improve focus.
In situations like this, I use the flashlight feature on the iPhone. It helps me to take a tack sharp image. Sharp images that are in focus instantly help improve your photography.
And it only takes a second to turn on the flashlight feature.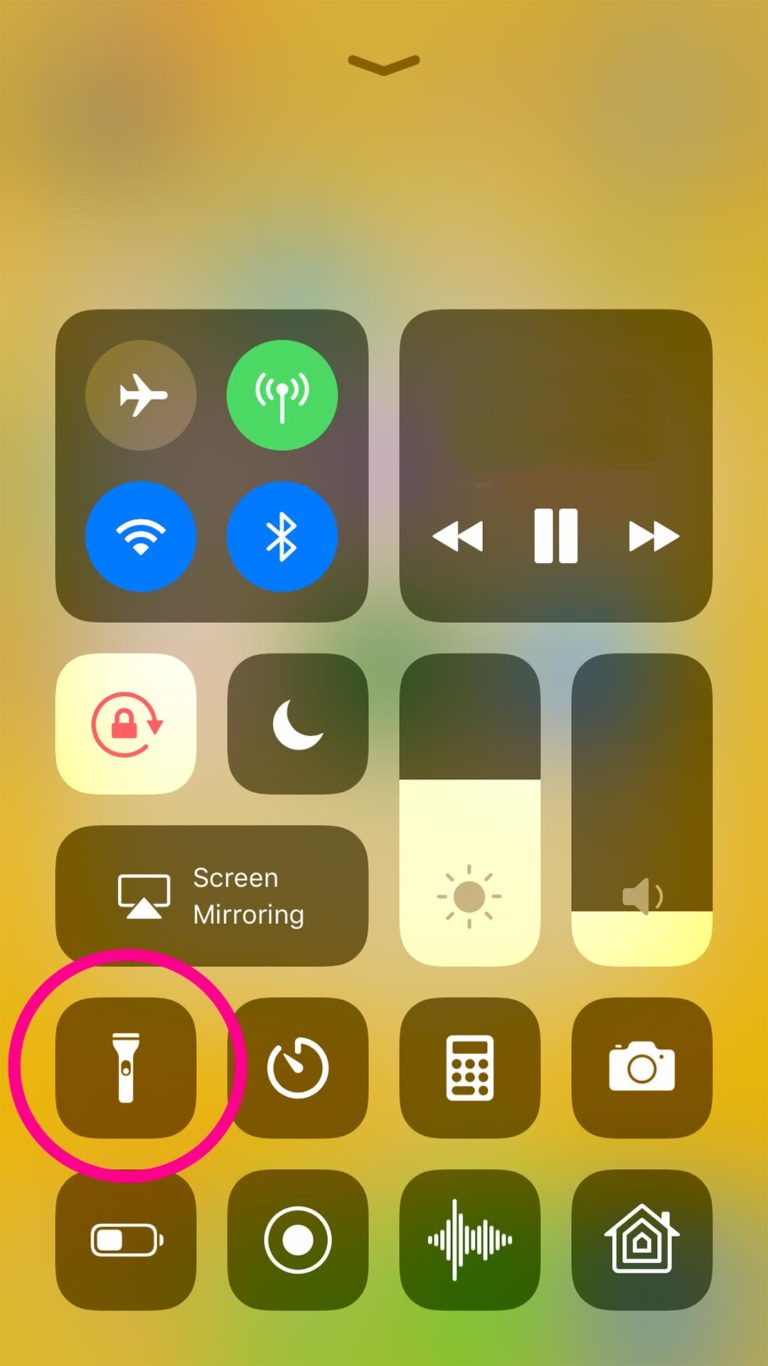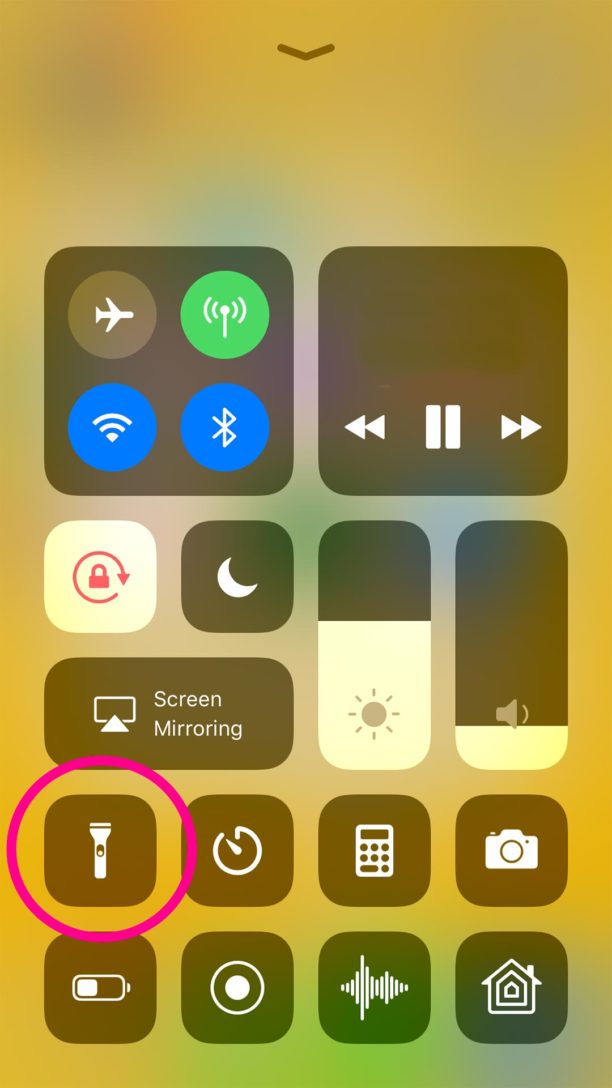 Simple, turn on the flashlight and shine it on your subject, in the place you'd like to focus on.
Your lens will be more likely to focus. You can get as close to your subject with your iPhone as you can. Just make sure that your hands or phone doesn't get in the way of your subject. Otherwise, your focus will be off.
A little unknown tip with using your iPhone's flashlight is that you can change the brightness of it.
Simply hold the flashlight icon, until it opens the settings. Then touch and move up to increase. Down to decrease the brightness.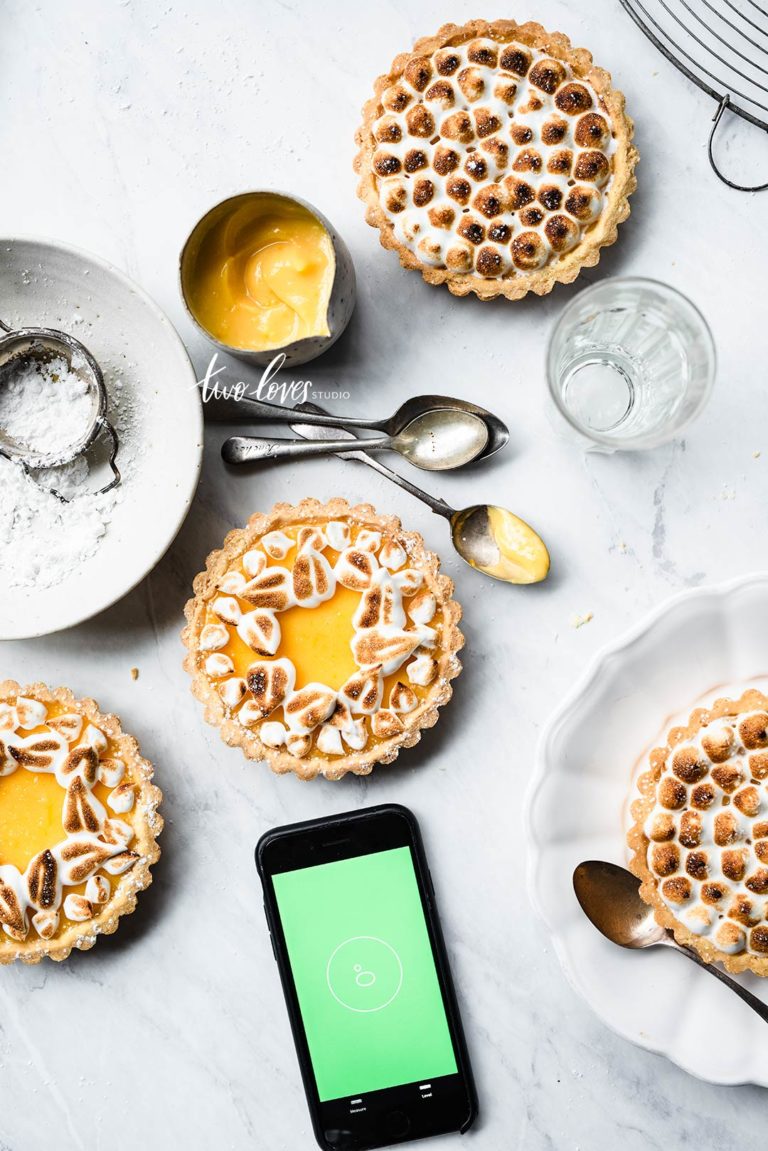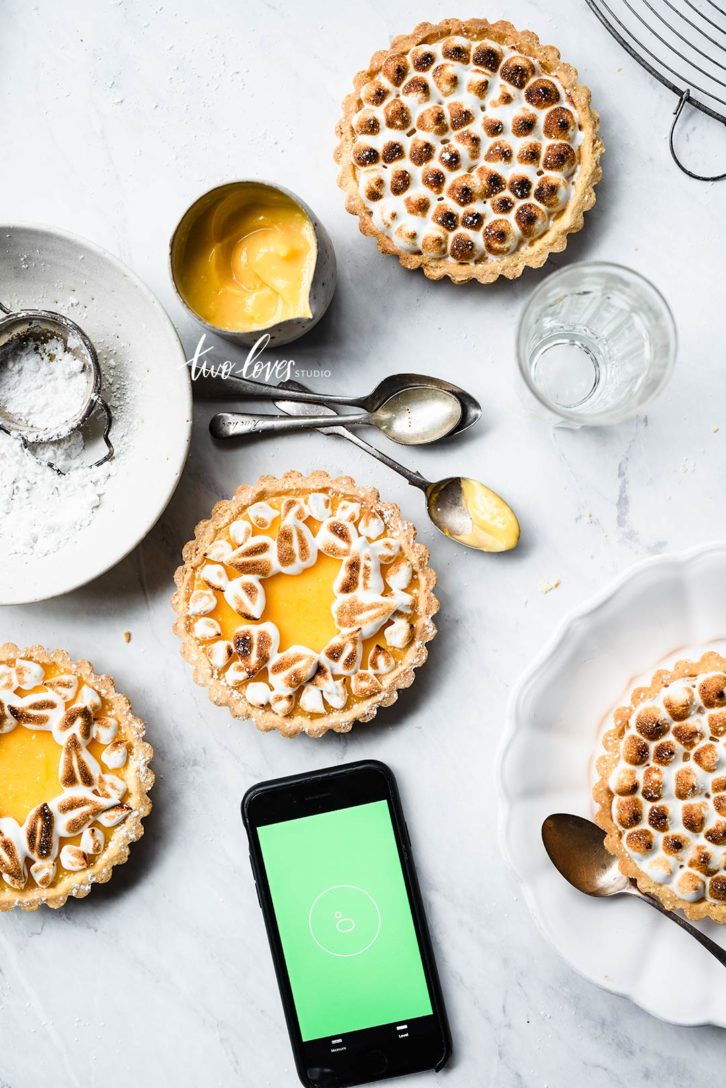 Create A Focus Target And Save it to Your Favourites Album
In this post, I talk about troubleshooting focus. Sometimes there isn't enough contrast for our lens to focus. So it continually tries to focus, which can cause inaccuracies when taking the shot.
This is something that comes up when we are shooting compositions where subjects are around the edits of the frame.
A simple solution is to create a focus target. This is as simple as a big black 'X' on white paper that can help with focus.
In the past, I've used white paper or white foam core. I had a focus target in my camera bag.
But since we moved overseas from Australia to Canada, we had to significantly reduce our camera gear.
I never replaced a hardcopy of the focus target. But rather created a photo that is located in my photos.
I simply bring this photo up on my screen, with full brightness, and place it on my set.
Now, you do need to be careful at how 'thick' your phone is and where you want to actually focus on. Any slight tilts or height differences can be picked up with macro lenses, (which are often used in still life photography).
A quick tip to find your focus target quickly in your photo reel is to mark it as a 'favourite'. You can do this by touching the little heart icon when you are in the photo. This will save it to your 'favourites' album.
You can then quickly access it from your albums.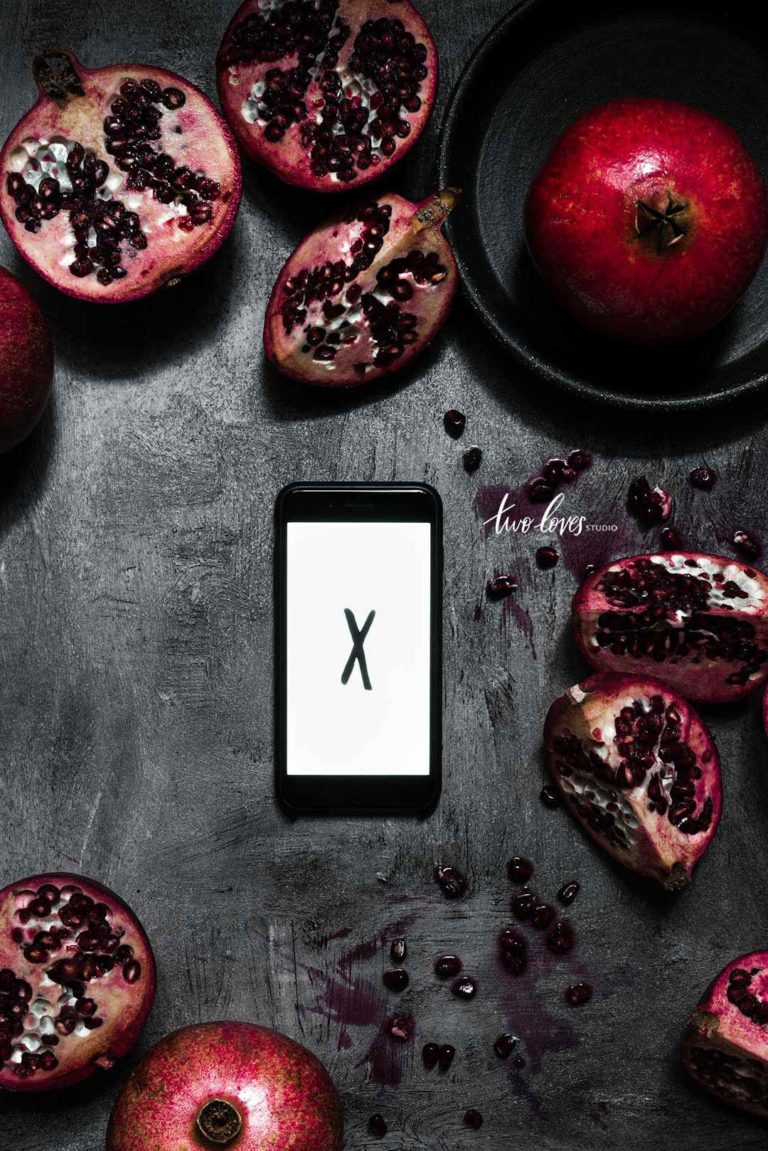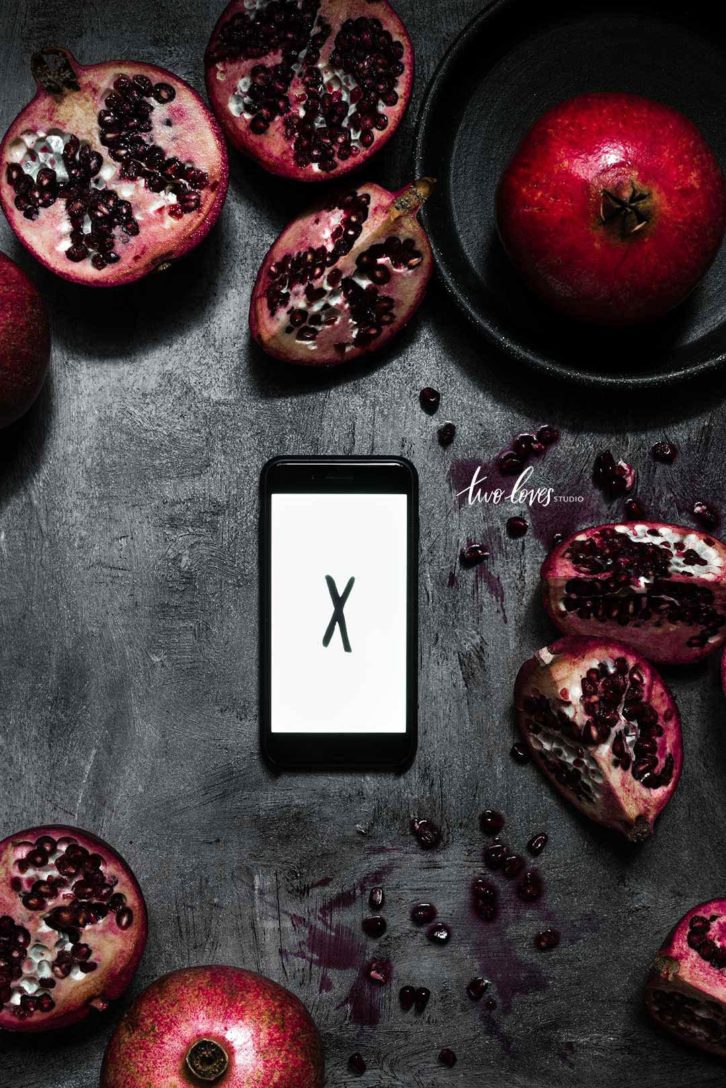 The Compass Can Tell You The Direction of Your Natural Light
In your home studio or regular shooting location, you most likely know what direction your windows are facing.
And therefore you know what type of light you're likely to get at different times throughout the day. Understanding aspects of natural light, like the direction of light, will improve your photography.
But if you are new to shooting or you've moved house, it's handy to use the compass feature to find the direction of your light source.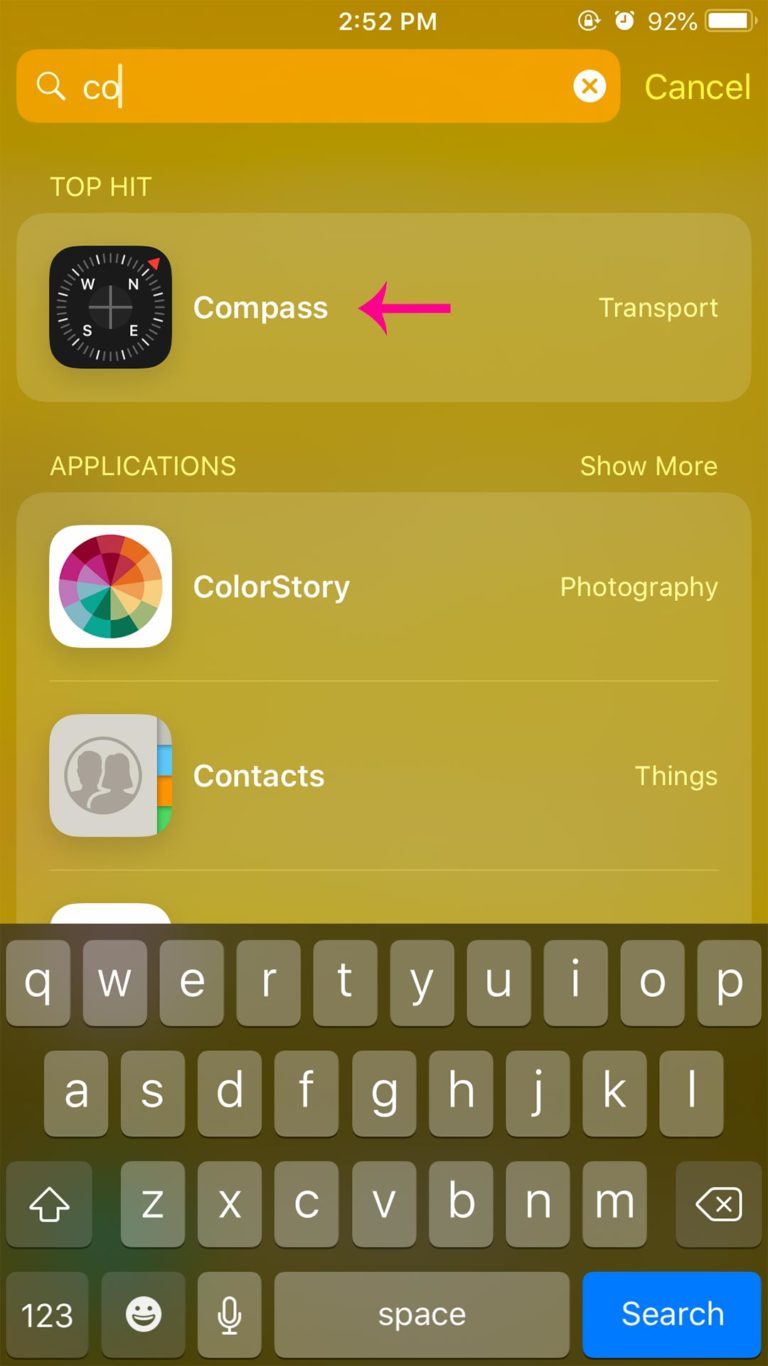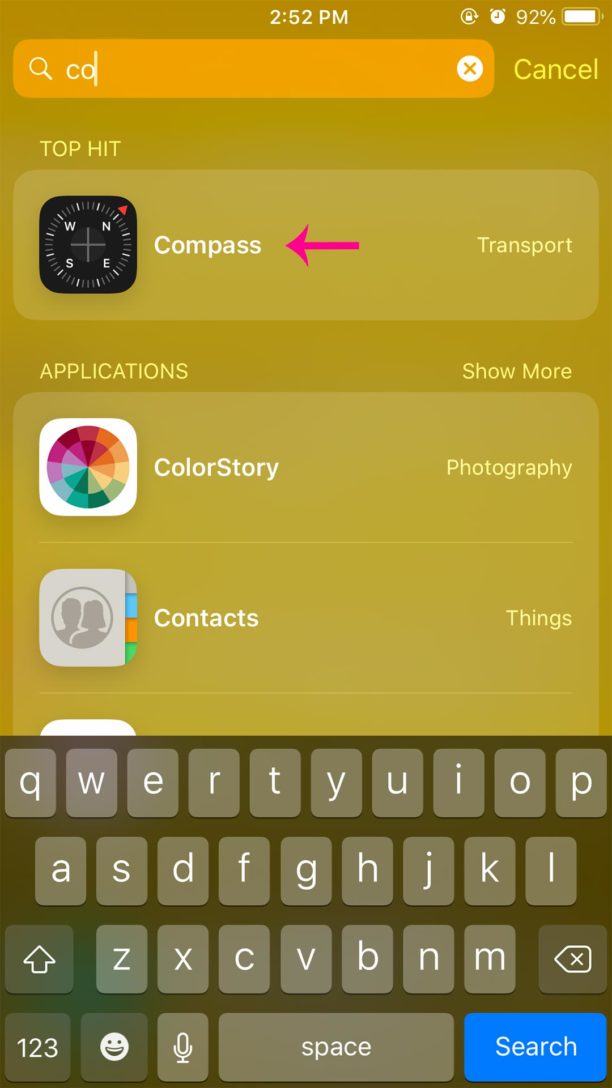 More importantly, I've used this on location to work out which direction the windows are facing.
You'd be surprised at how often clients have no idea about the direction the windows are facing. I mean why would they?
They aren't photographers, that's what they hire us for.
If you have a choice of options for windows to shoot next to, using your compass tool will help you know which window is facing the best direction for even lighting.
In the Northern Hemisphere, North-facing windows will have more consistently even light, that's indirect. North-facing light is also usually less powerful than South-facing in the Northen Hemisphere.
Conversely, in the Southern Hemisphere, North-facing windows will have more power, change a little more and have direct light throughout certain times of the day.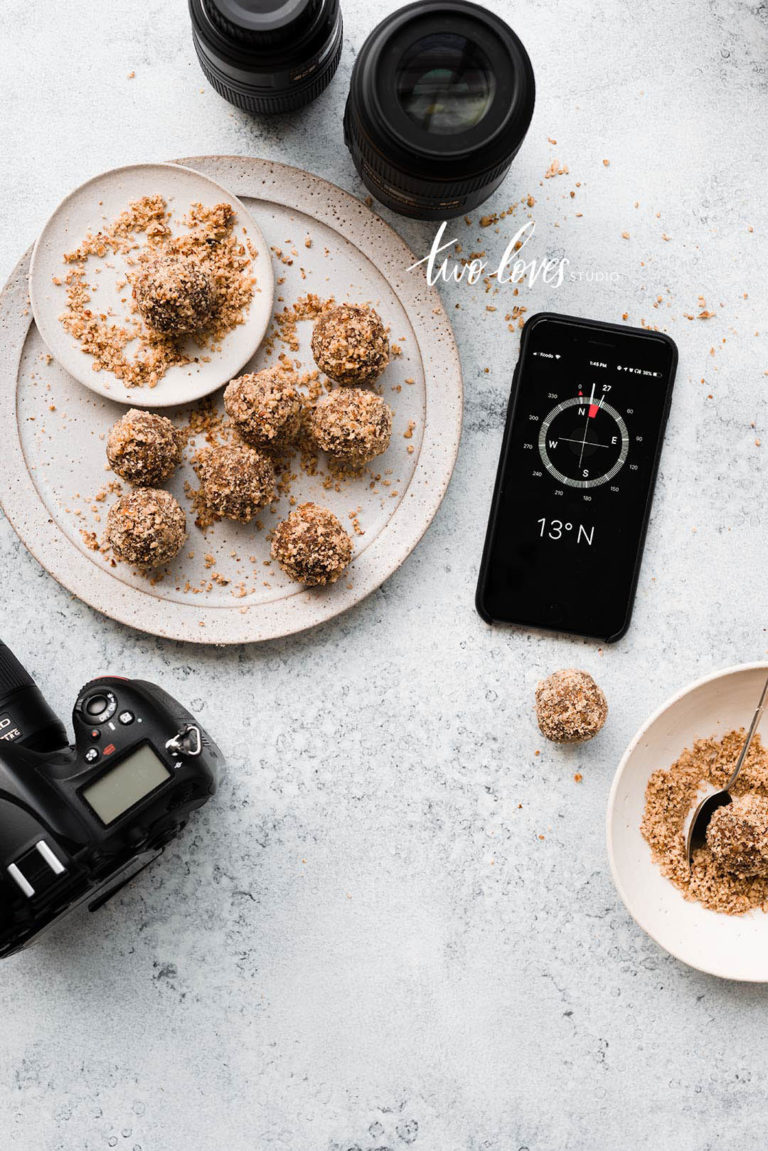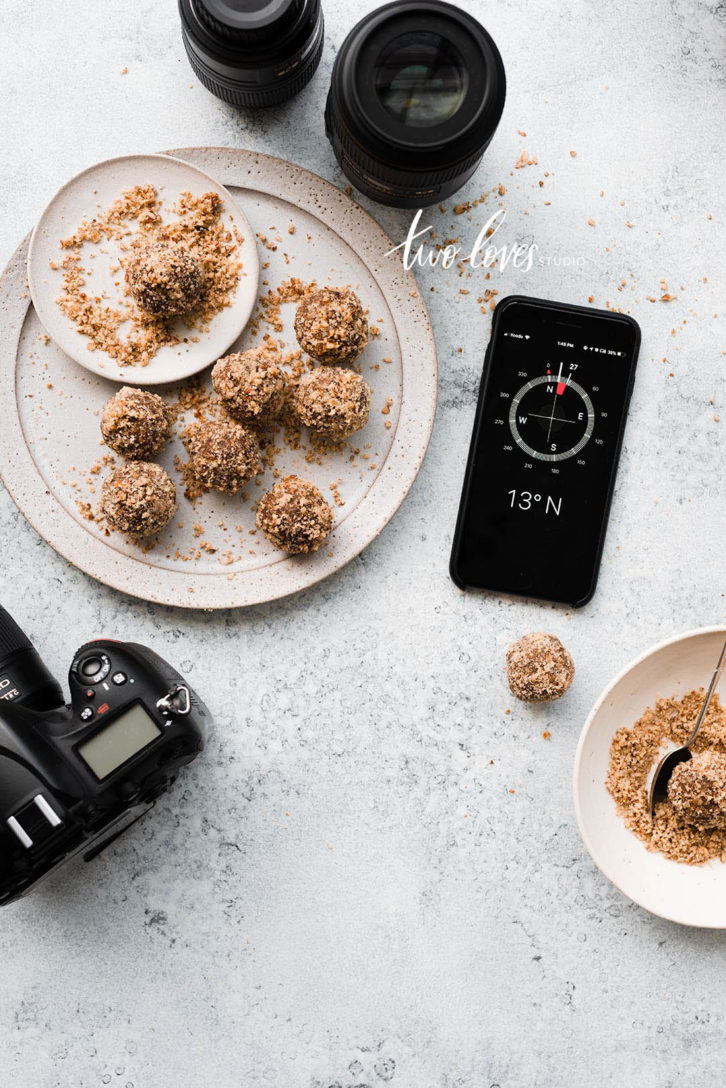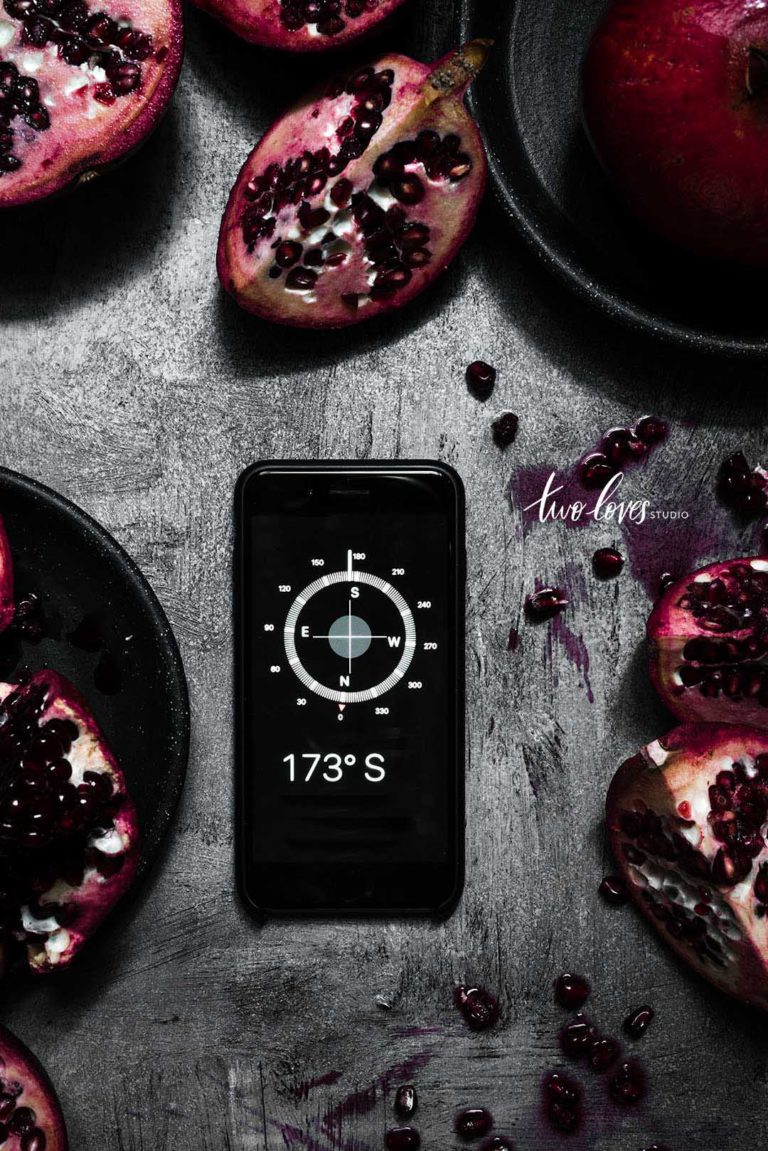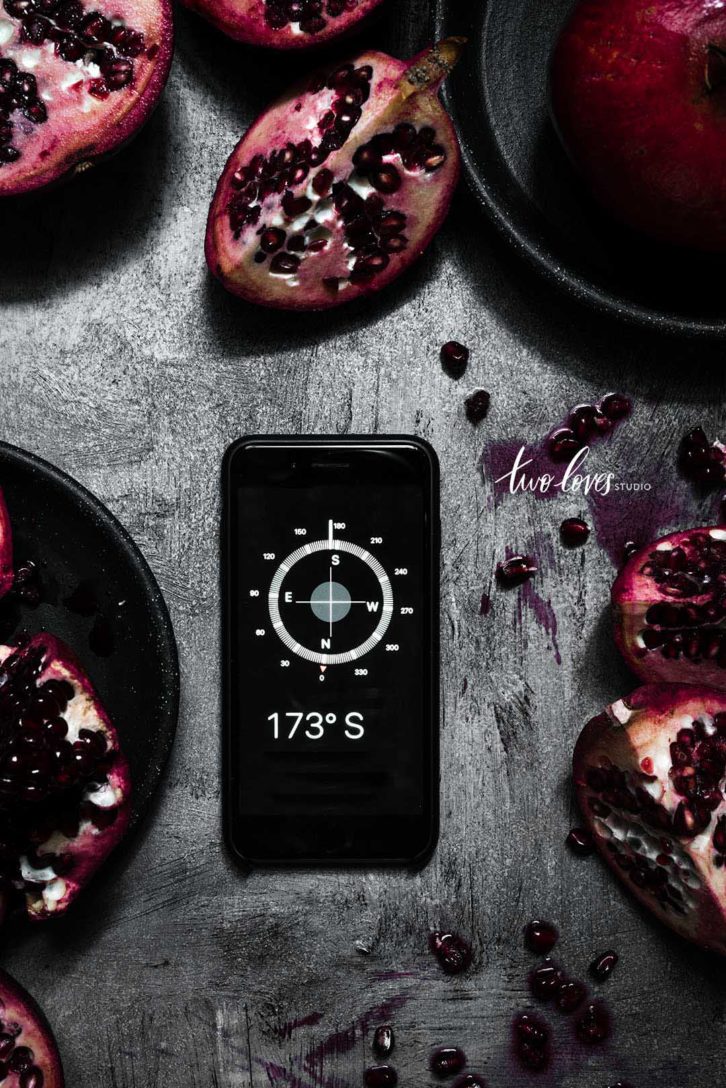 Apps Can Help You Track The Course of The Sun Throughout The Day
If you want to get really fancy, you can also get an app that helps you work out the course the sun will take throughout the day. The time of sunrise, sunset, and twilight.
As most still life or food photography is done indoors, you may not need this feature all the time. But there are occasions where a concept will take you outside to shoot.
If you want to learn move about natural light, click here to buy my ebook: Art of Light.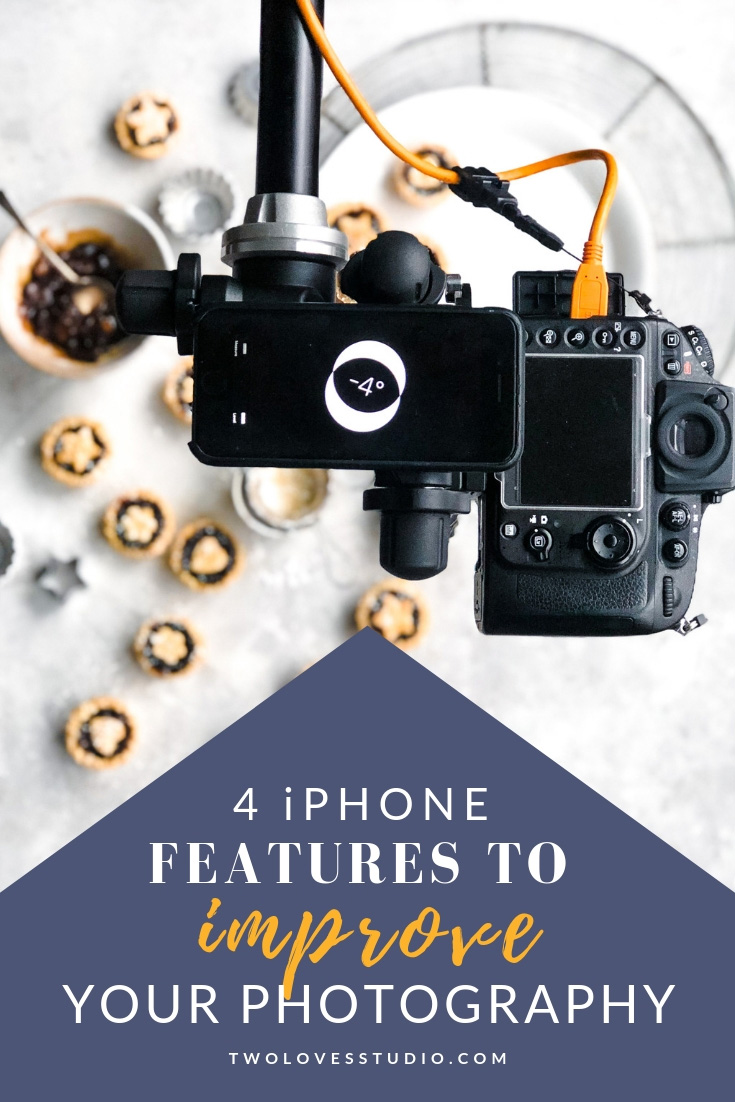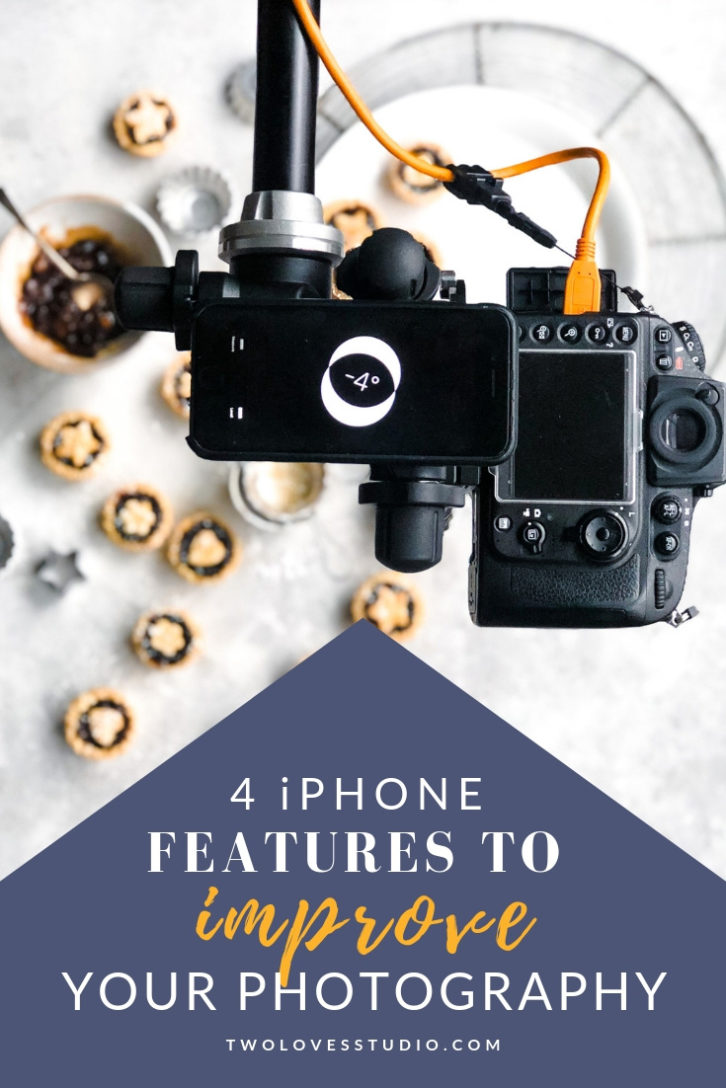 I don't know about you, but I always have my iPhone with me when I am shooting. Usually to post behind the scenes images on Instagram. So it makes so much sense to have these features right on the one device that we always have attached to us.
A tool you can keep in your pocket for quick access that can improve your photography in a flash.
As I mentioned, my favourite feature is the spirit level. Which is yours? Do you have any tips for using hidden features on the iPhone?