This post may contain affiliate links from products and services we love and trust.
Lighting, natural or artificial. Arguably the single most significant component of a photograph. The word photograph, comes from the two Greek words, "photo" meaning light and "graphe" meaning to draw.
This literally translates to "drawing with light," which encapsulates the essence of photography as an art form and one of my personal favourites is the chiaroscuro effect.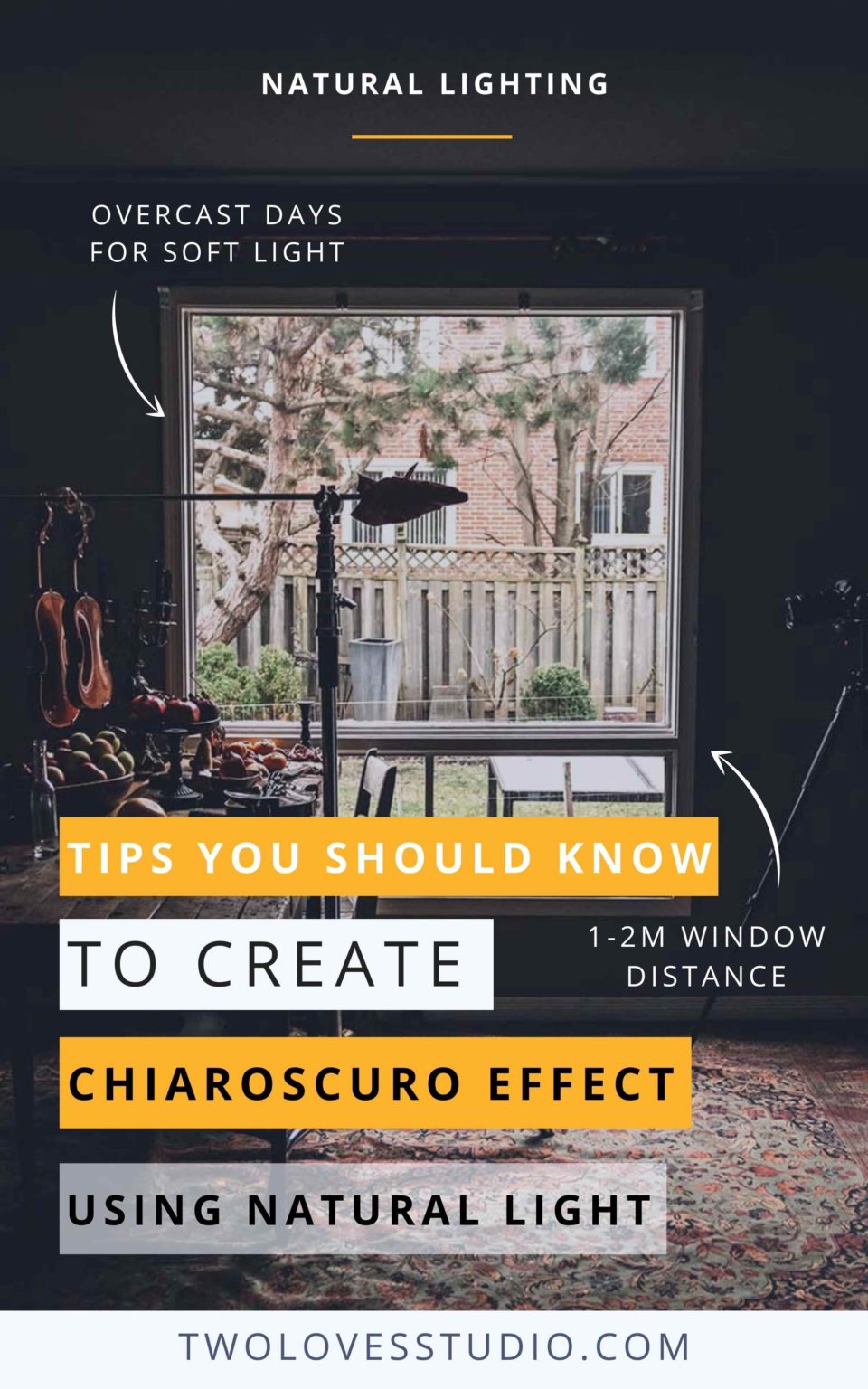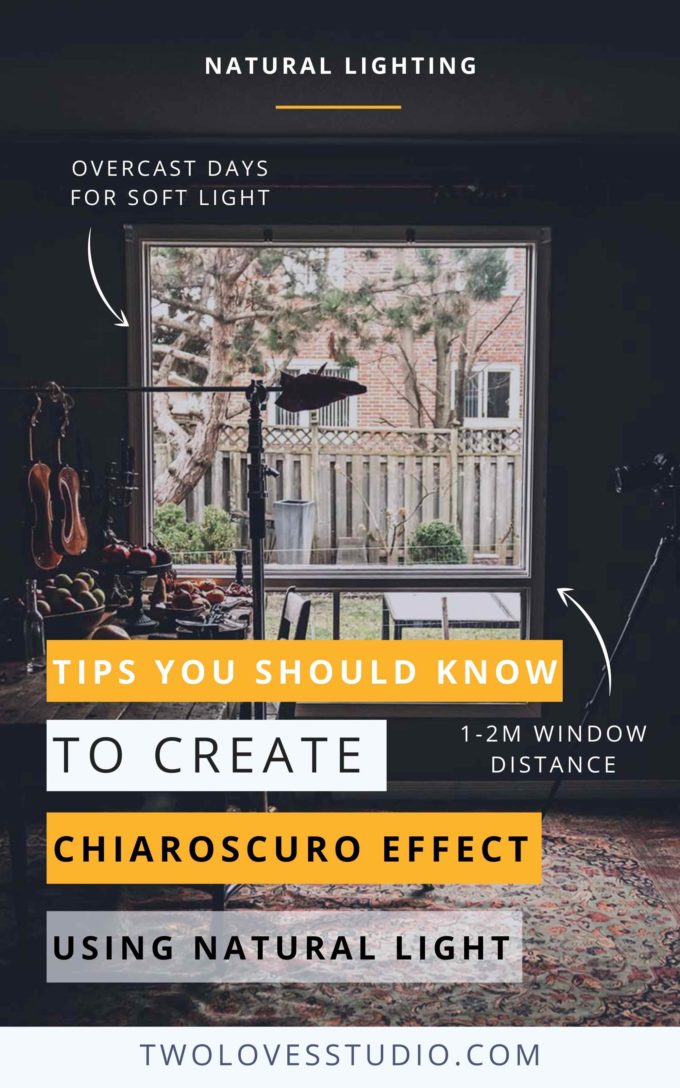 The Chiaroscuro Effect in Food Photography
Lighting should be more than a source of illumination for the subject in an image. It should be worked in as part of the subject and the composition itself assisting the subject and composition in eliciting emotions. This is why I favour natural light over artificial light in photography.
Sunlight is as much the star as the subject you are photographing. (When it comes down to it, it is a star by definition). It's atmospheric, emotive and always dynamic. Changing the narrative as the minutes, hours and days pass. A midday sunbeam exudes joy. A dark overcast sky, melancholy.
My personal favourite, overcast days with a hint of sun fighting to break through, shows us hope. Natural light shows us many personalities and stories. Elements that are in my humble opinion, challenging to extract from artificial lights.
My Natural Light Shooting List:
Natural light window facing South / South-West (North equivalent in the Southern Hemisphere)
Distance from window within 1-2m (3 to 6 ft) will help achieve a chiaroscuro effect
Overcast days for soft light preferred
Reflector and mirrors for reflecting and bouncing light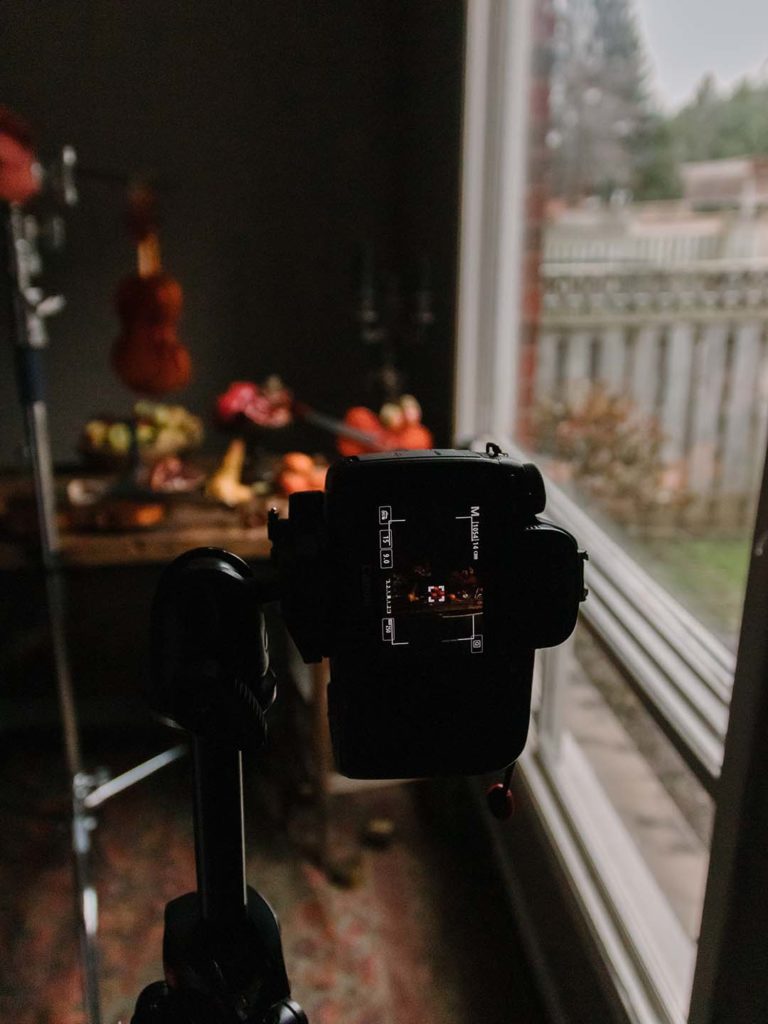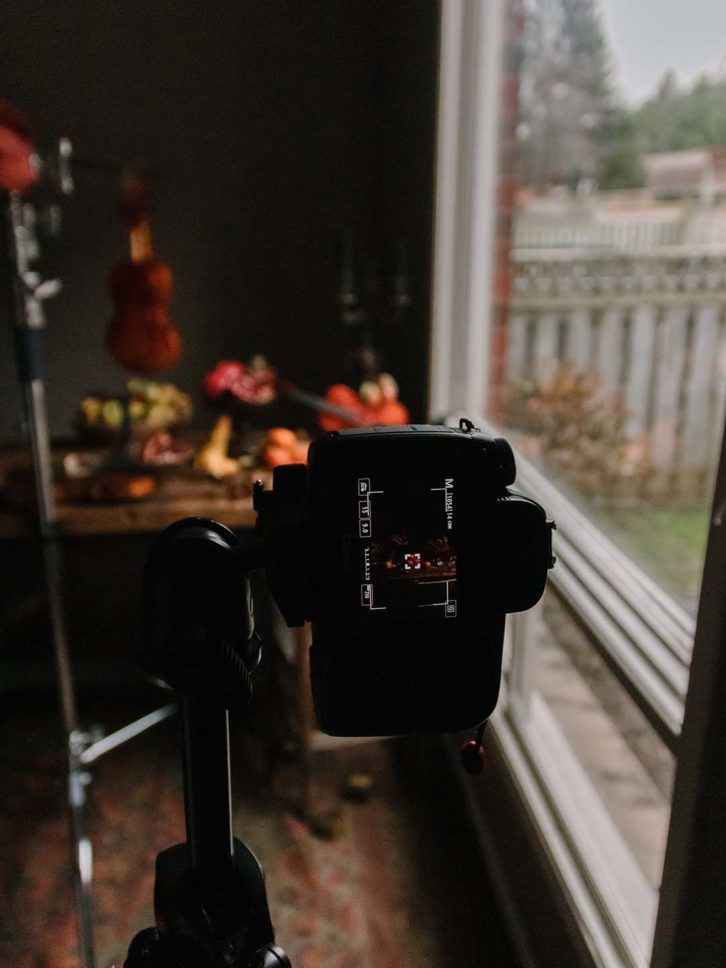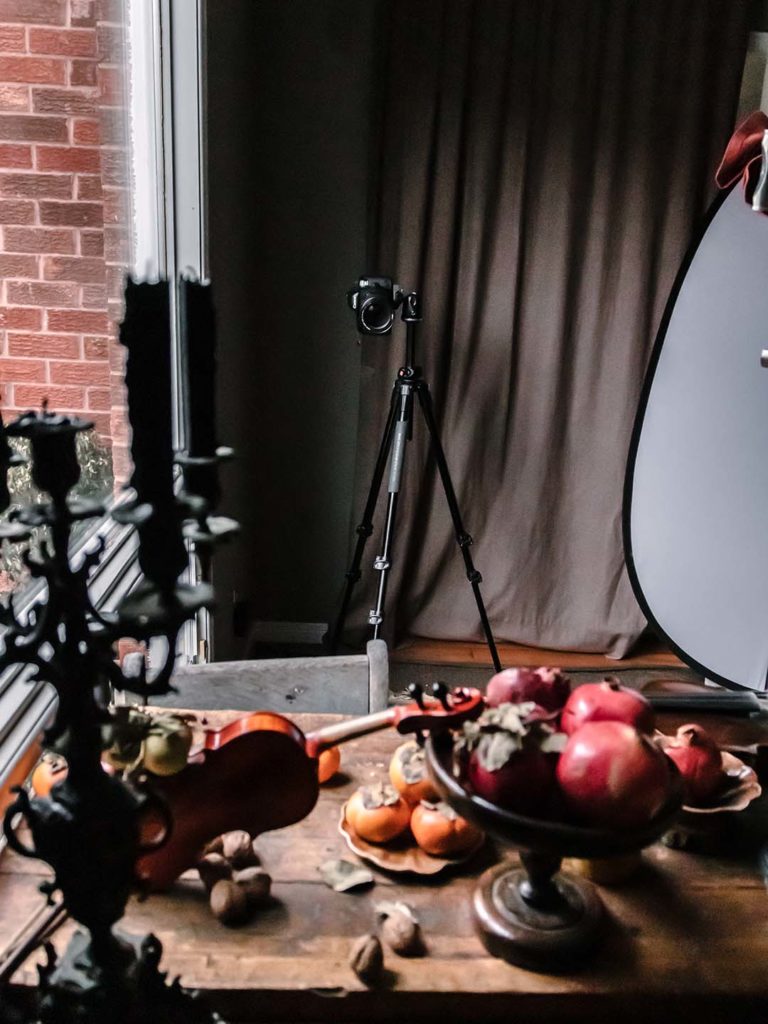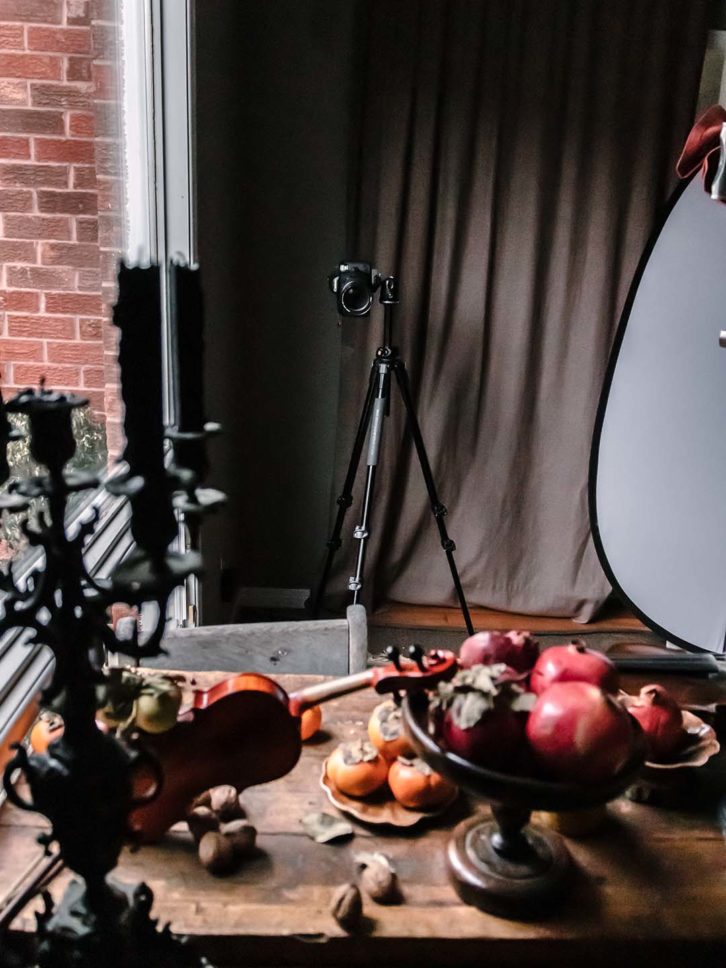 Tips for Shooting With Natural Light During Short Winter Days
From my experience, in the winter months, I find the light to be stronger and more atmospheric during the earlier hours of the day. On bright sunny days when sunlight reflects off the snow outside, don't fight it! Instead, work with those strong rays of sunshine.
Shoot morning or midday.
Dial down your exposure and correct when editing.
Use reflectors and/or mirrors to help brighten up areas that have dark shadows.
For overcast days, try moving your subject to a south-facing window and place the subject slightly beyond the window frame for some dramatic contrast and shadows. This helps achieve the light fall-off needed for the chiaroscuro effect. See the reference picture below.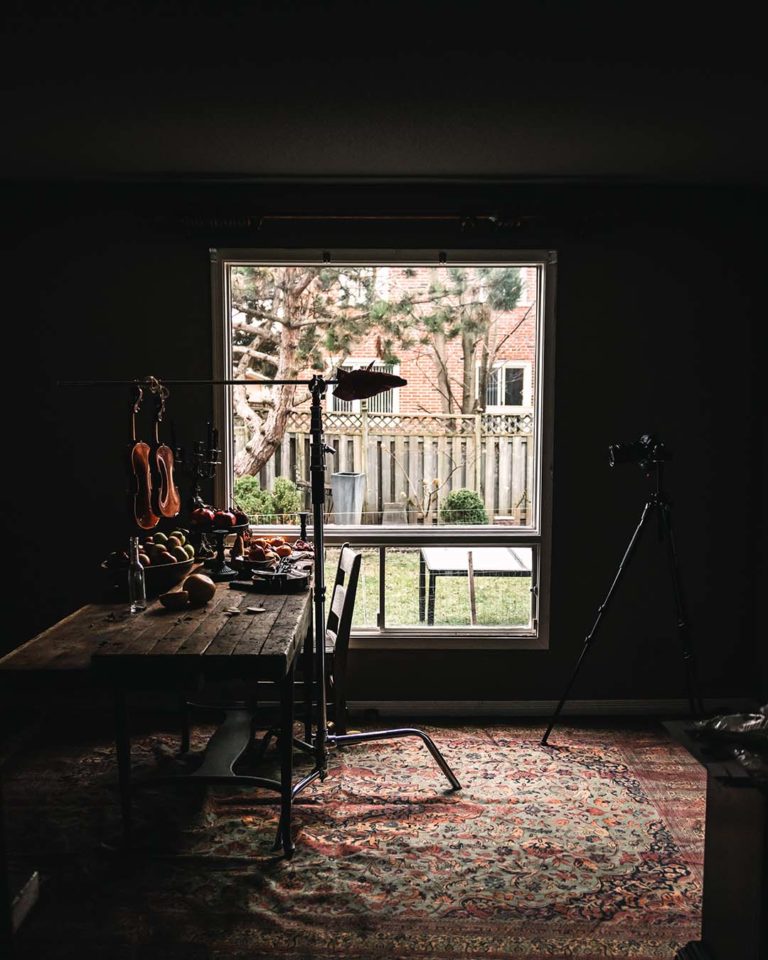 I am still grateful for artificial light for commercial product shots for clients, on-location shoots, and when I'm in a pinch with a looming deadline shooting at midnight.
Most of the images on my own digital channels have been shot with sunlight and will probably continue to be my main source to "draw with light."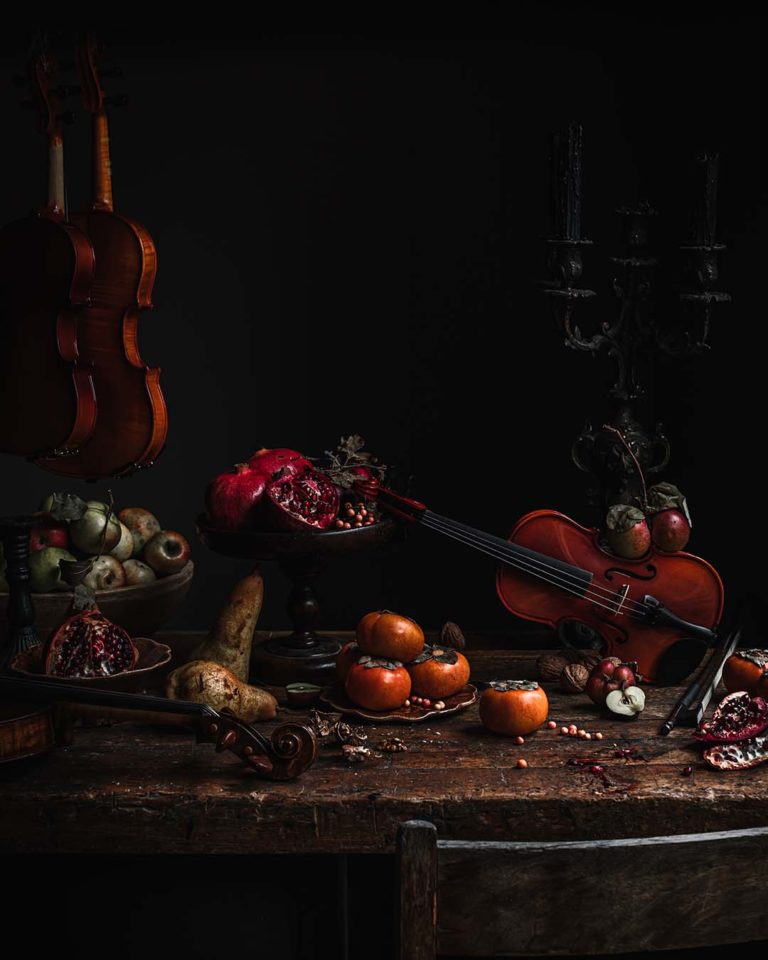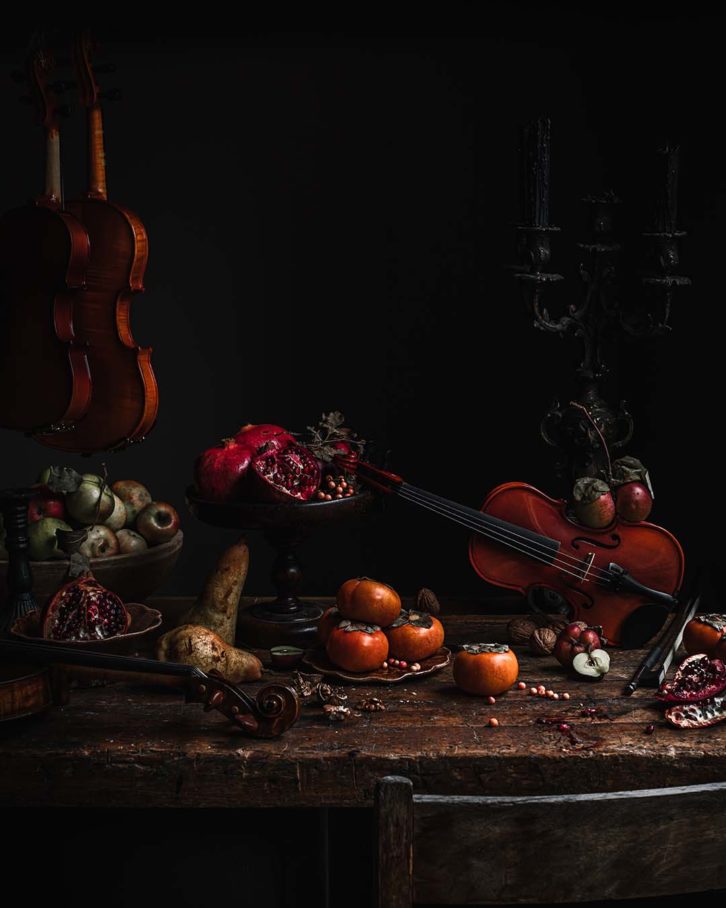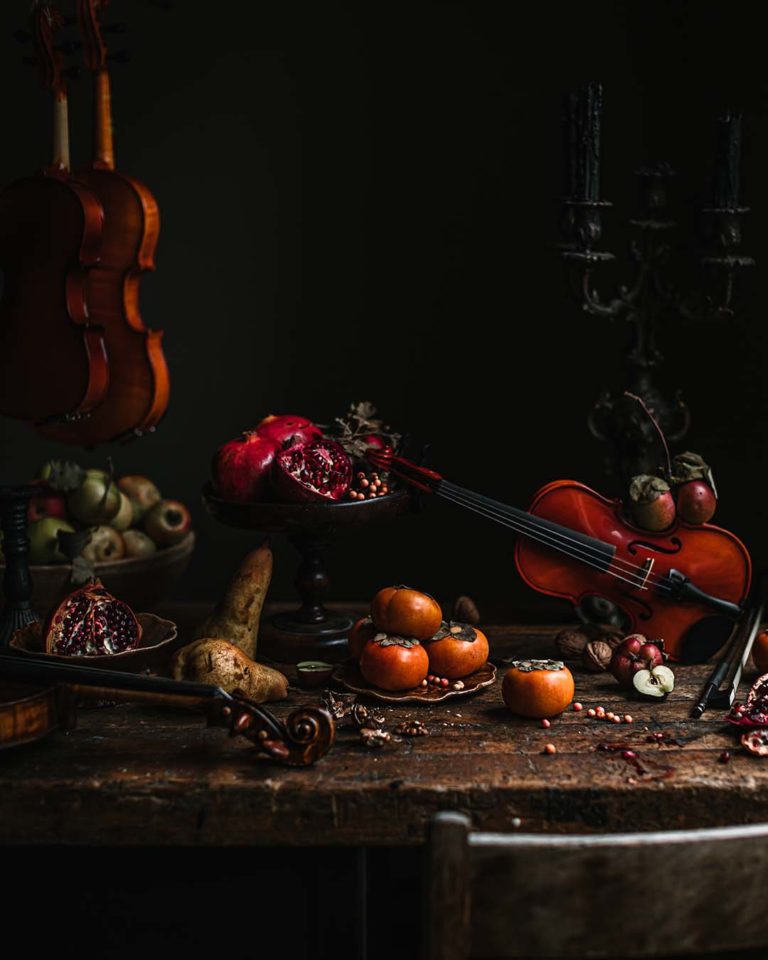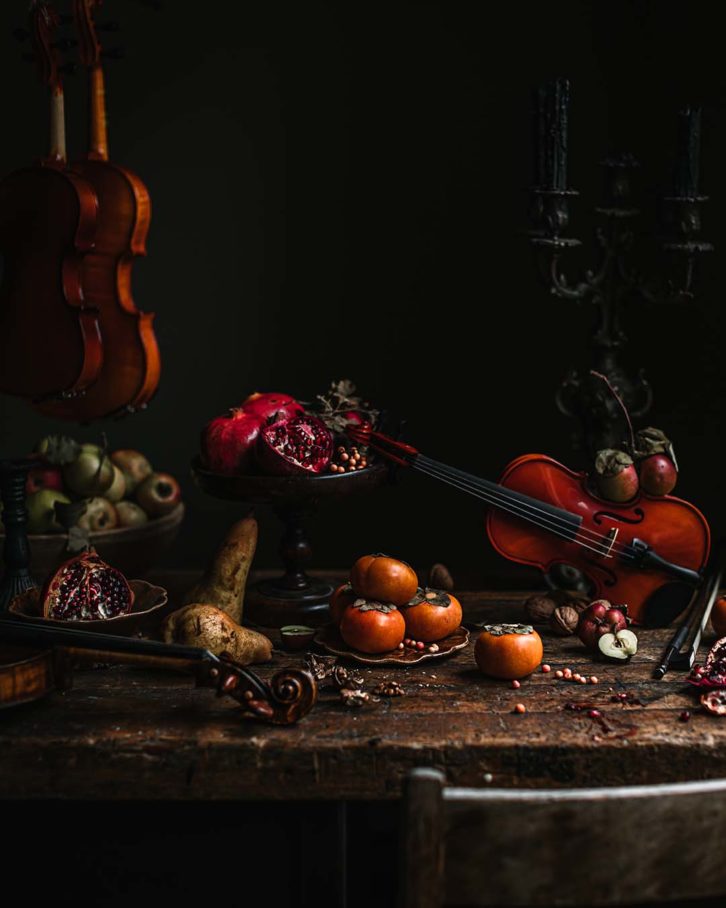 ---
For further reading: Check out the below for more articles about Lighting tips:
Simple One Light Photography Setup: Moody Black Forest Cupcake
How Learning Low Key Product Photography Improved My Creativity
Create Dappled Light Using a Speedlite: How to Guide.
Photography Flags: Add Stunning Dimension & Contrast to Your Food Photos.
Softboxes For Product Photography: What You Need to Know.
---
Betty Shin Binon wrote this post. Thank you Betty for sharing your tips on the chiaroscuro effect using natural light.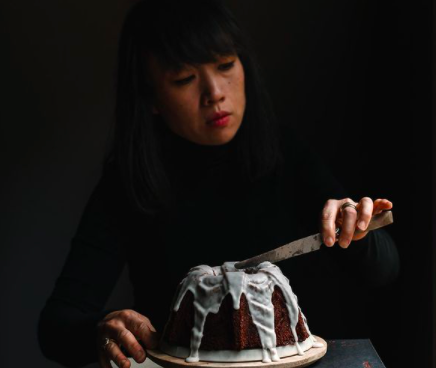 Betty Shin Binon
Food Photographer | Stems & Forks
Betty Shin Binon is a freelance photographer and videographer based in Canada. She is known for her distinct chiaroscuro style and visual storytelling.
Check out her work on Stem & Fork or stop by on Instagram!
Two Loves Studio was not paid to write this post, however, it may contain affiliate links. If you purchase an item from an affiliate link, we do get a commission on the sale which helps us run this site. Only affiliates for products/services we believe in appear on this site.