Does this sound like you?
You've been a freelance food photographer for a few years now, servicing small clients mostly, and now you are looking at how you can get to that next level.
Editorial and commercial work, with larger budgets and teams. You know the clients you want to work with, but you aren't sure what they are looking for.
Having your portfolio reviewed by top agencies, reps and the Creative & Photo Directors of magazines is the way to understand what your portfolio must have.
Here are 9 tips I learned from having my food photography portfolio professionally reviewed at the Palm Springs Photo Festival.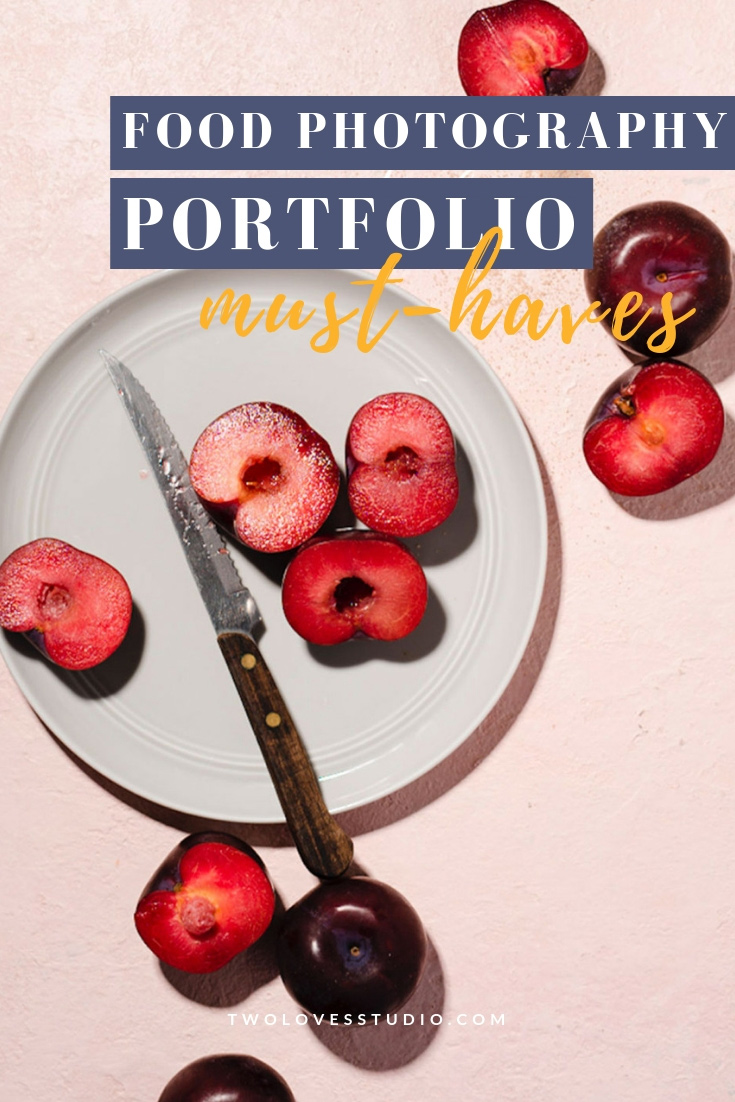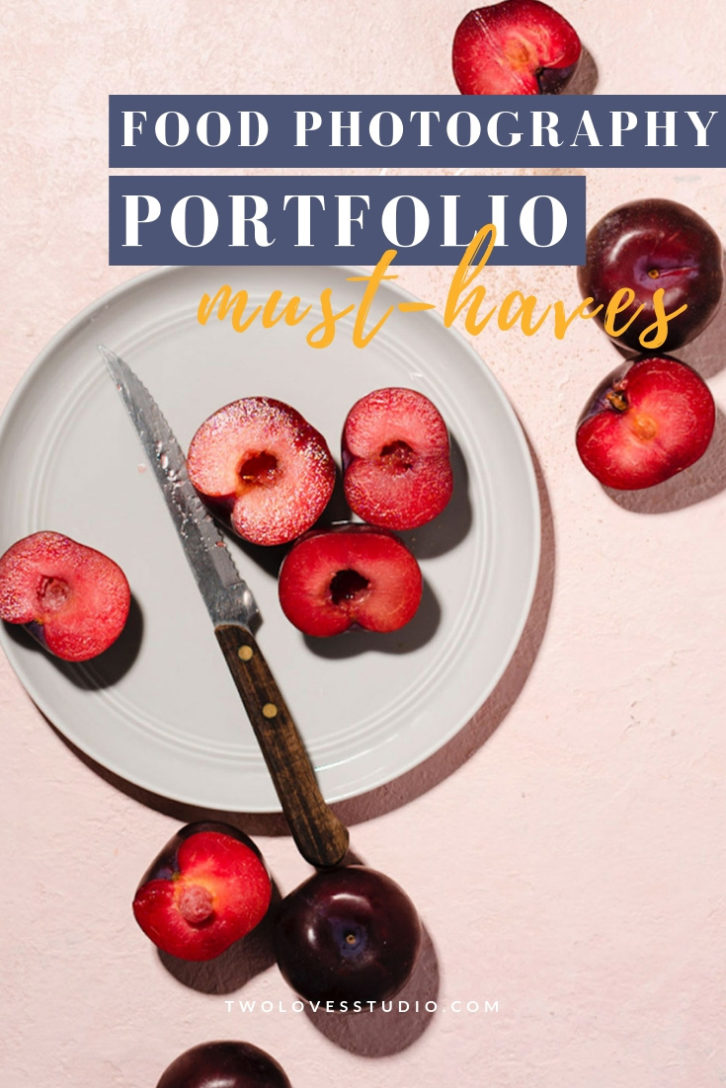 What do They Look For in a Photographer? A Problem Solver.
Of course the images you shoot matters, but at that next level the clients and decision makers are looking at your food photography portfolio to tell them more than that.
In your body of work, clients are looking to see if you can problem solve.
Photography is all about problem solving. Solving for how to get the right light, a certain mood, overcoming the problems of the physics of photography.
DoF and the Inverse Square Law are two of those types of things.
Clients will seek out photographers who can execute their vision. Not only does that come down to style, but they are looking to find a photographer who can problem solve to get results.
This is something that comes with time. Shooting a lot of subjects (inside and outside your niche), and facing a lot of problems and finding their work-around.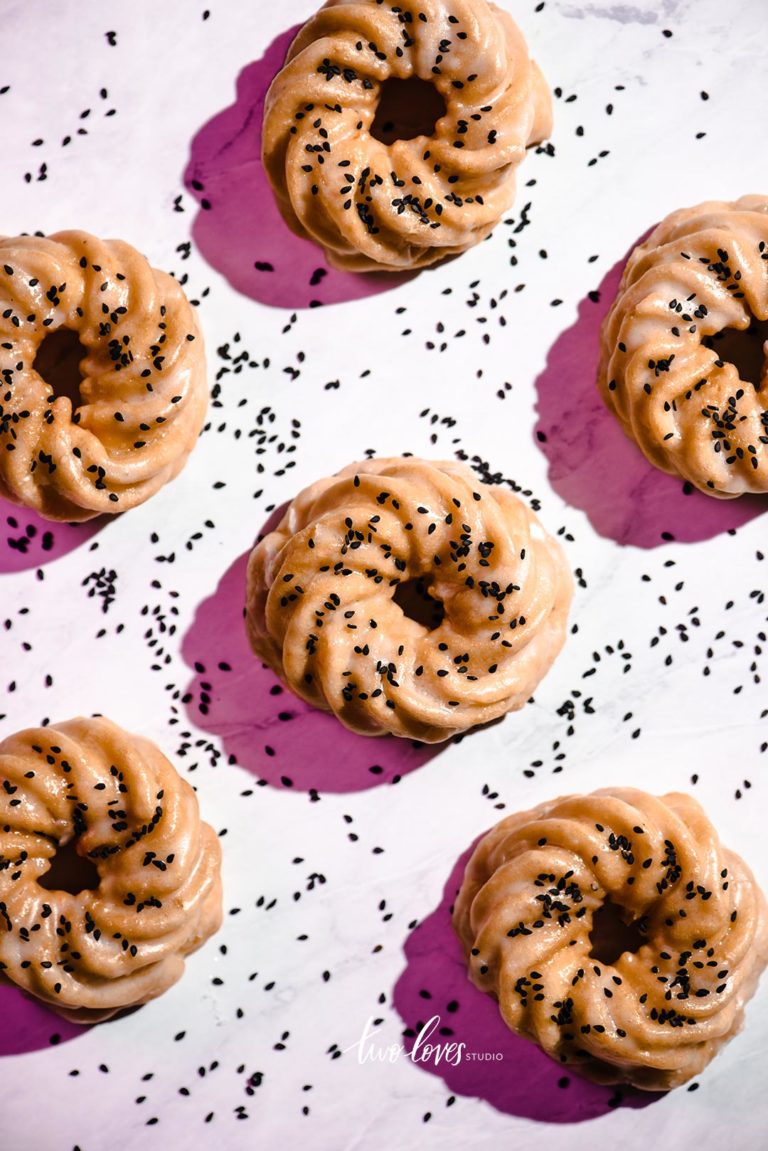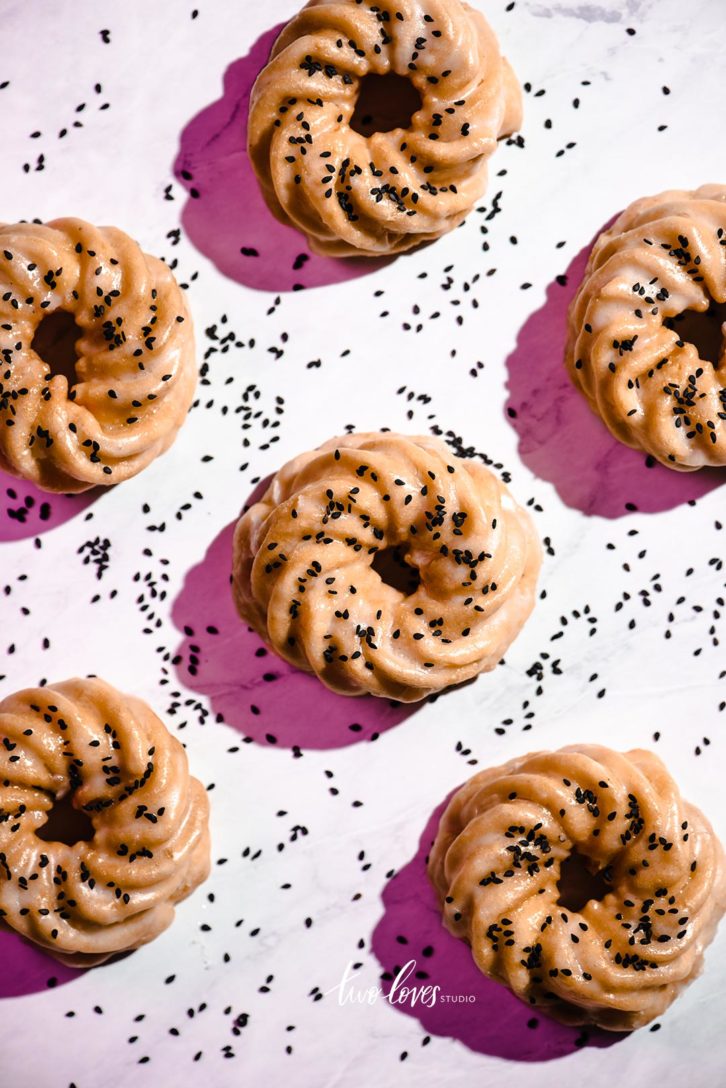 They Want to See How You Use Light.
Photography is painting with light.
It's the primary job of the photographer to craft and shape light. On larger productions, there might be a team who handles creating and setting up light, but it's the job of the photographer to create that vision.
To request changes and find the right settings to ensure light and mood match the concept.
So it's safe to say that clients at this level want to see a variety of moods and lighting types. Both natural, artificial, light and moody, hard and soft.
As a food photographer it's tempting to create images of the most beautiful food possible. But working with large magazines, the food stylist will be the one responsible for that. Therefore our job is to create the most beautiful light possible.
Having a panel of reviewers comment on how strong your lighting is, is the most special compliment you can receive.
Check out my most recent food photography portfolio.
Your Food Photography Portfolio Must Show You Can Work in a Team.
Larger campaigns often involve creative teams. The people on those teams can be small or large, but regardless you still have to work as a team with the Creative Director.
Agencies and reps want to see that you've worked in teams. How do they do that just by looking at an image? Experience.
They can tell when you work with different stylists, both prop and food, as you'll have a vast array of images. Plus part of the review is talking about your work. Sharing creative teams and directions is part of that process.
Working with teams are some of the most valuable skills you can acquire.
Imagine two strong creatives who are amazing at two different skills coming together. It leads to the creation of something amazing. Experience working with a team is a really sellable skill.
Photographers are also the ones who are often put in charge of teams on set. Confidence to lead a team is crucial at that next stage.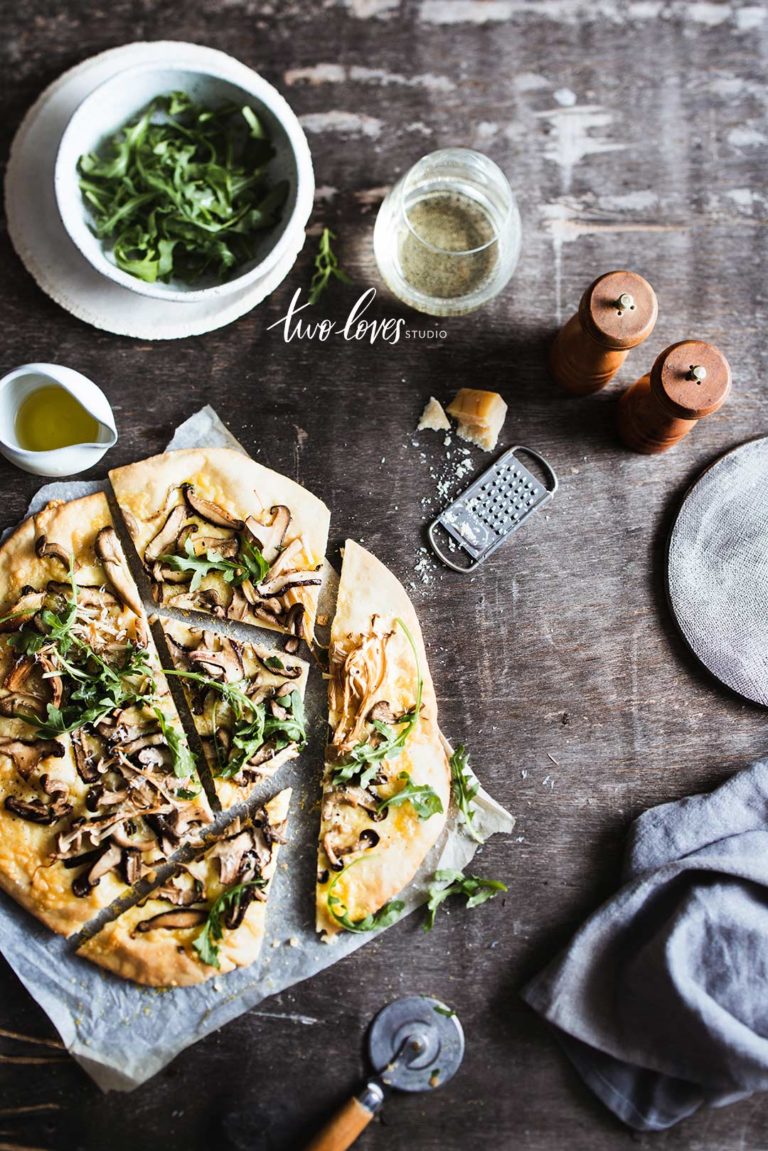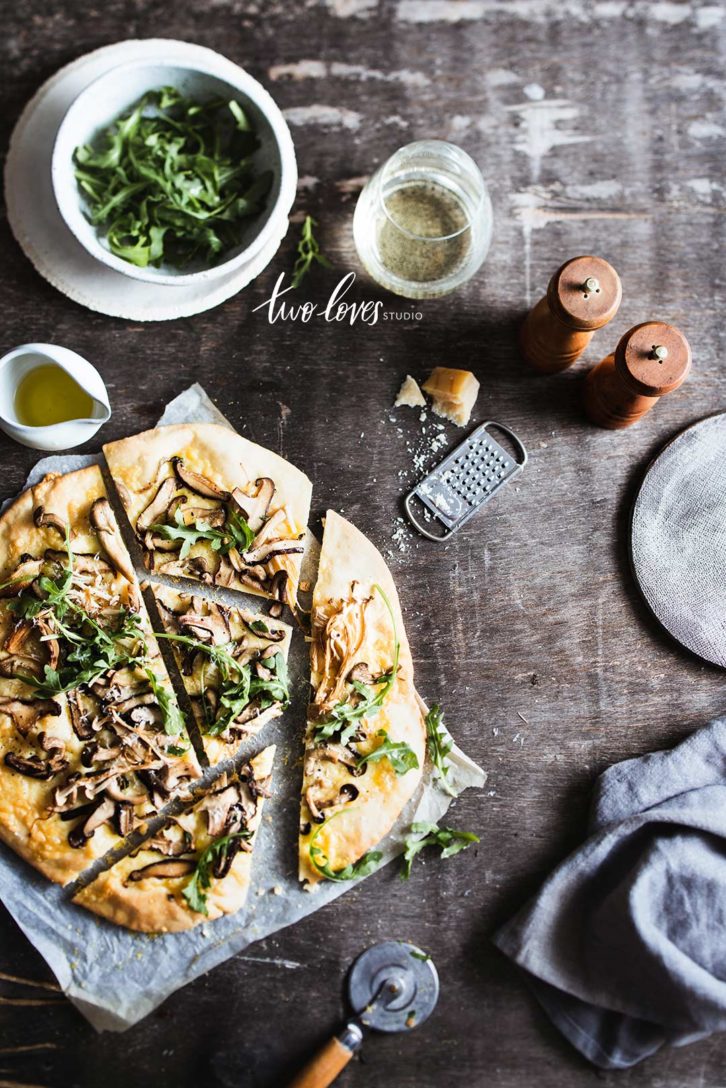 Something Must Stand Out For You to be Memorable.
How do you stand out in a crowed market? It's the million dollar question.
Since attending the photo festival, I understand just how busy these people are.
They see hundreds of photographers. We have a split second to catch their attention and make us memorable. But it only takes one image to catch their attention and get clients to spend more time exploring our work.
I learned this was different for everyone. And you can't cater to every personal preference. My biggest takeaway was that you have to trust your gut, be yourself and explore.
Don't settle with good images. You have to push your boundaries. Don't copy what every other person is doing on IG, the white curated feed isn't going to catch these people's attention.
Some of their favourite shots of mine didn't get the most likes on IG. Likes don't lead to these people hiring you. Pushing your limits and always exploring and learning does.
If you feel comfortable with where your work is at right now, then it's time to start exploring something you've never done.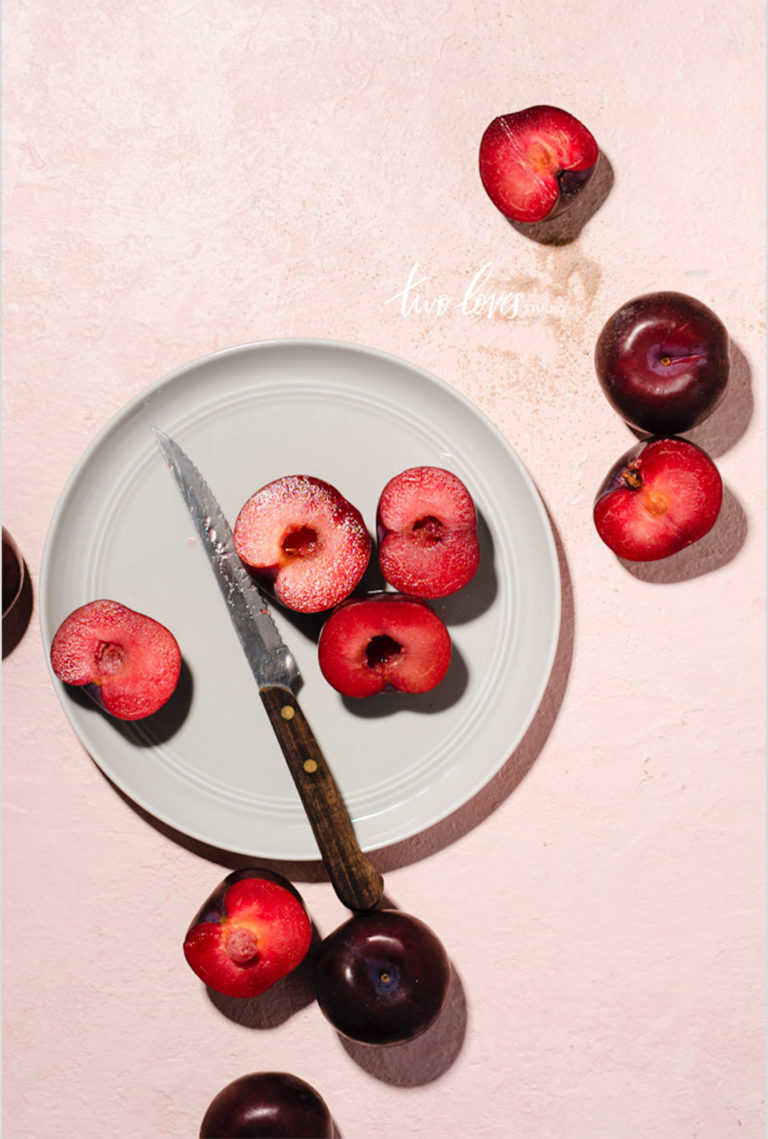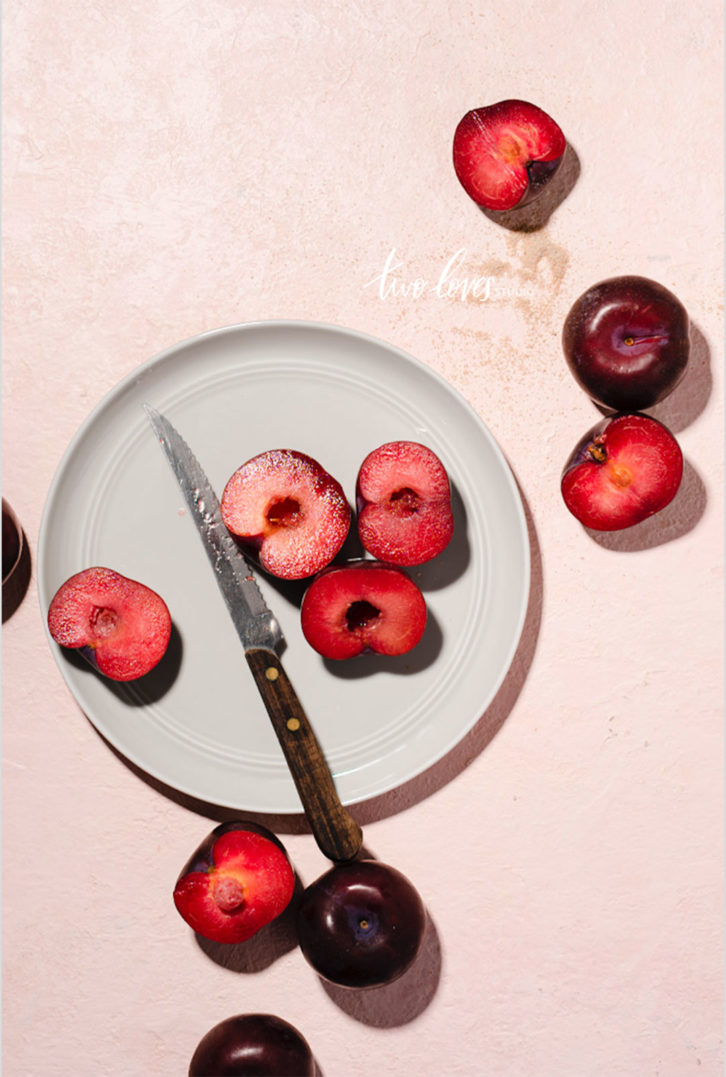 Story-telling is a Must.
Why does everyone love photography? Because a picture tells a thousand words. We are telling our clients stories through our imagery.
Your food photography portfolio has to show story-telling.
They loved the sets that I have been creating. I tend to update my portfolio with new work, and sometimes I forget to include the entire set that creates a story.
It's something I have been doing on Behance, so incorporating this into my food photography portfolio will make it stronger.
Including a larger volume of work that tells one story shows your judgement as a photographer. Clients was to see discerning photographers.
Anyone with a camera can take 200 images. Capturing a strong story in 3 is why clients turn to professional photographers.
Including travel food stories, interiors, details in restaurants can be that. People and food, farm to table…there are so many stories we can be telling.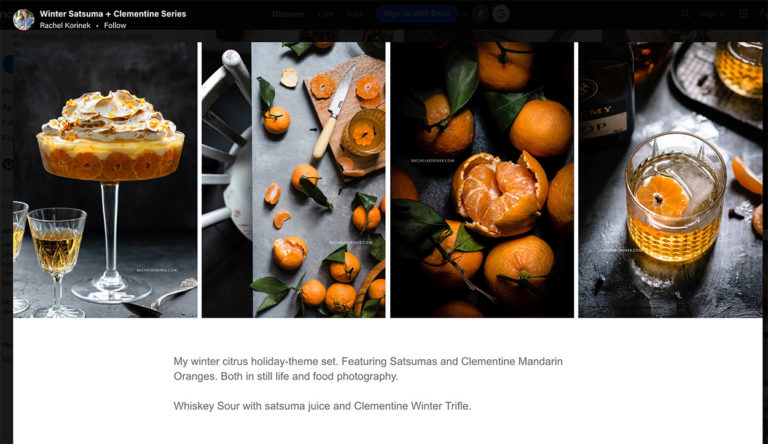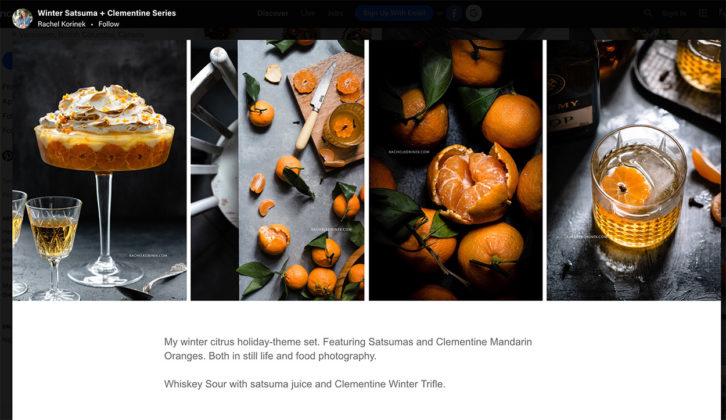 Include Food Scenes, Portraits + Macro Shots.
Variety is the name of the game. Not only because you can demonstrate that you can tackle a range of subjects, but it comes down to showing two things.
Firstly, again, that you're a problem solver and secondly that you can tell stories.
All of these types of shots could be required in one job to tell a larger story.
Our portfolios have to show larger food scenes, atmosphere and environmental elements. They need to show food portraits (which is what I love to shoot the most), and up close macro shots.
You can think of it as wide, tight and tighter. From watching people go through your portfolio, this was also crucial as it helped break up the images and give the reviewers a break.
When I say break, I mean a break from the same 3 by 3 by 3 by 3 images as they scroll through your food photography portfolio. It helps them take in the individual photos.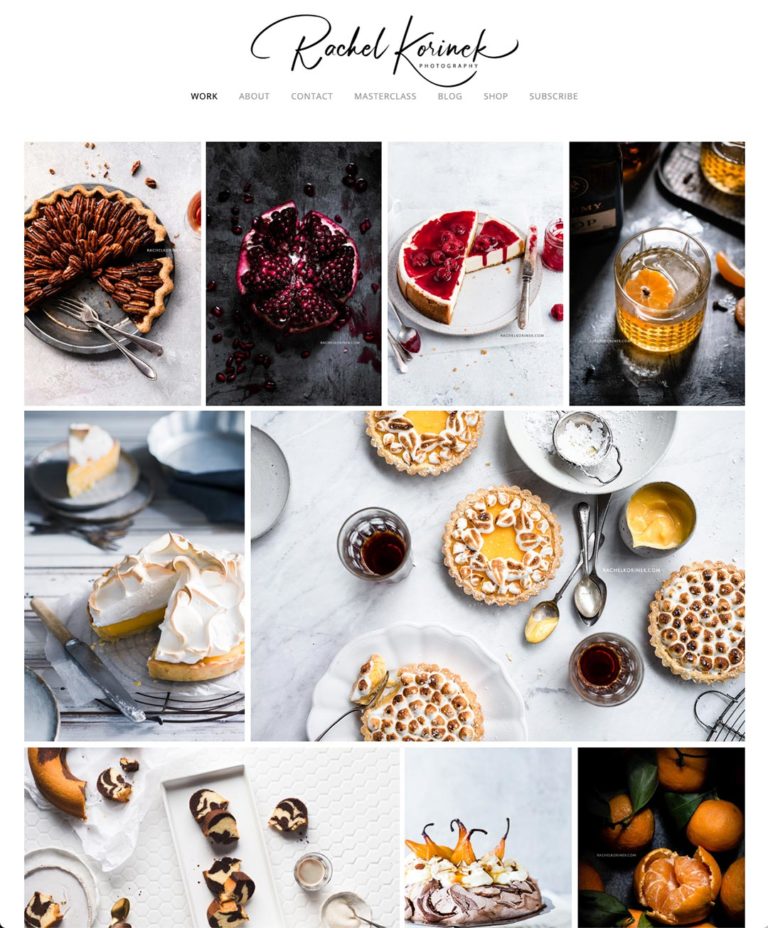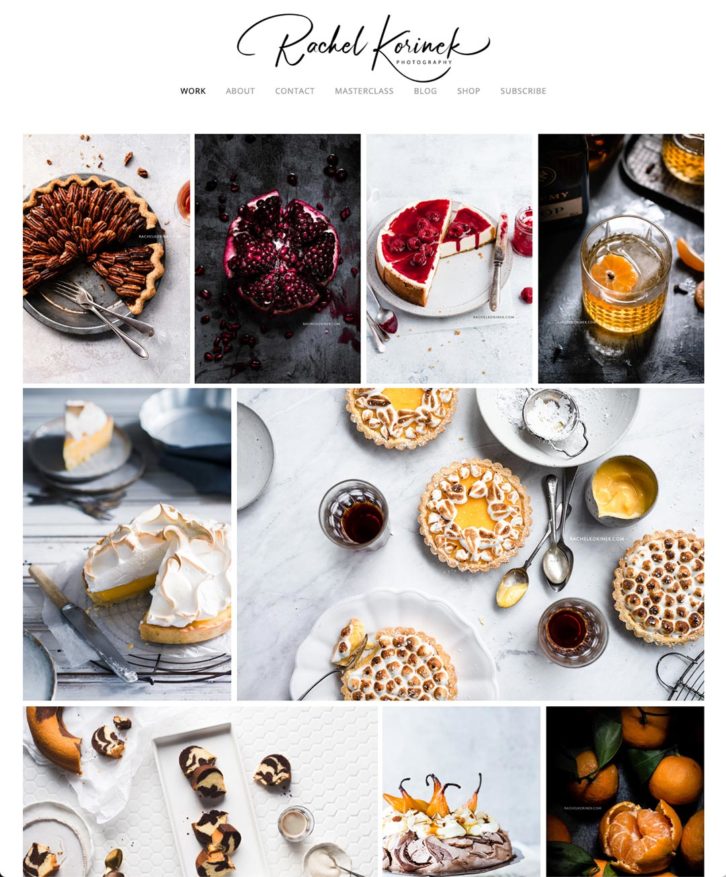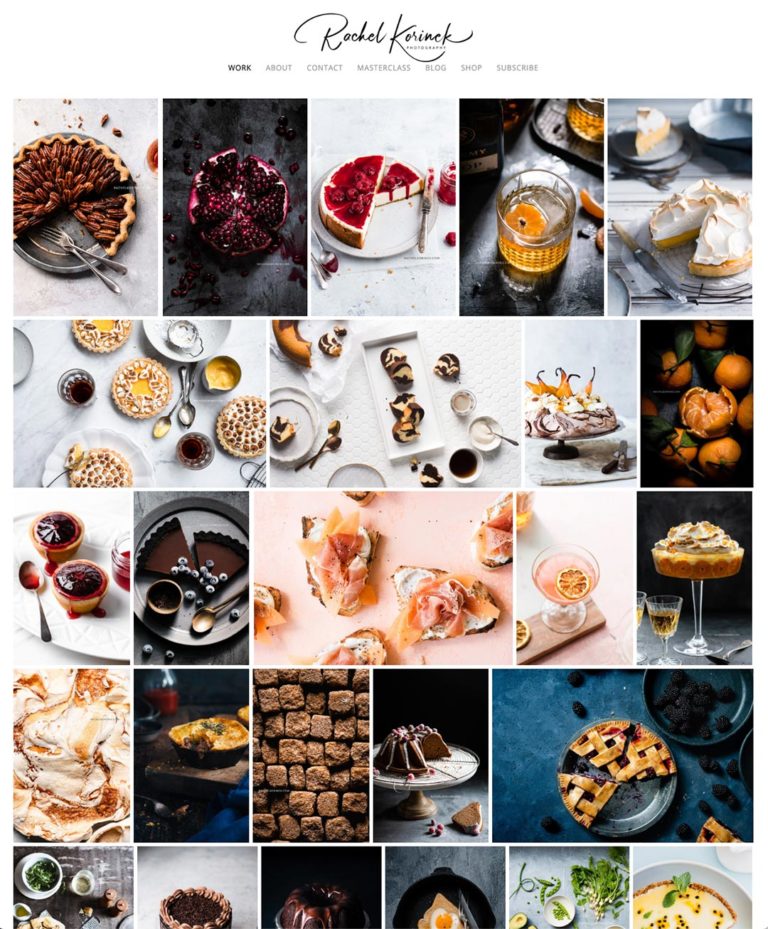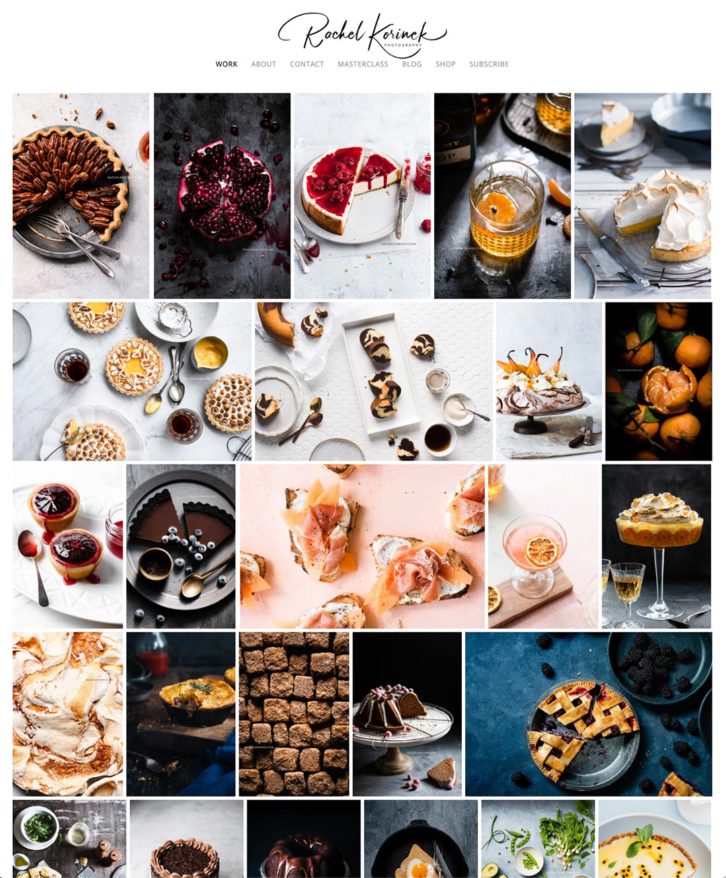 Take a moment to see how these two different ways of presenting a portfolio allows you to connect with the images.
Does the one with more images per line make you less or more connected?
Pagination + Layout Matters.
This point is really a flow on from what types of food photos to shoot.
Pagination is the fancy term for how you arrange images in your portfolio. So which images follows each other to tell a larger story of you as the photographer.
It's complicated, and each reviewer will have their own preference. But how you layout your food photography portfolio both online and in print can make or break your images.
Following some kind of flow with your work can help it send a message. Things like following a colour story, mood story or subject exploration can be ways of creating layout.
As part of reviews, you can request feedback on your pagination to make your work stand out and be the best it can be.
Check out these 12 tips on how to improve your portfolio.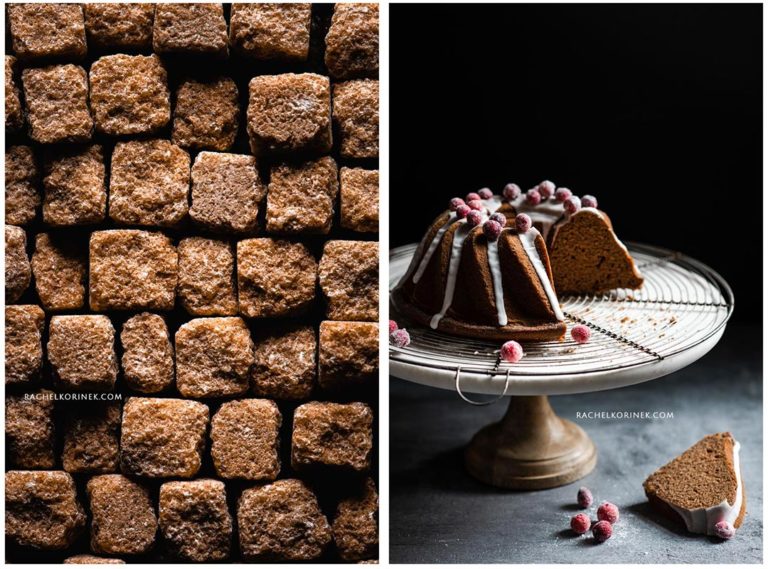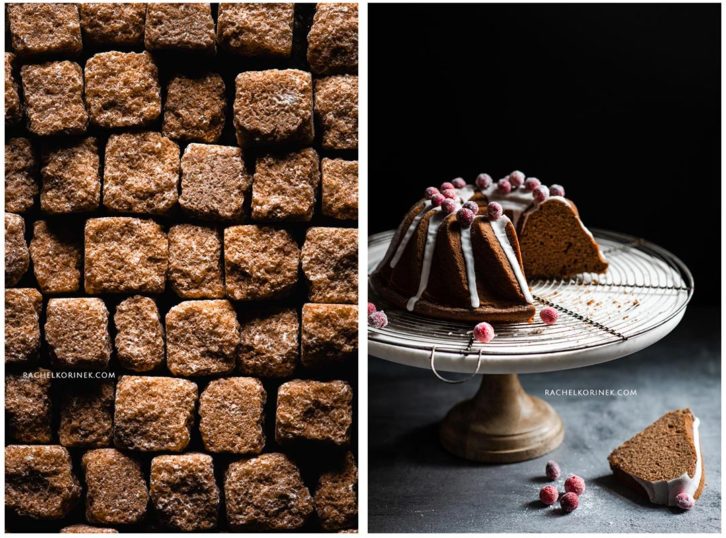 Motion is a Must.
Love it or loath it, motion is fast becoming a must have skill.
This can be a little scary for those of us who have spent what feels like a lifetime developing photography skills.
But this doesn't have to be full-length video production. Motion can be all types of assets, like GIFs, cinemagraphs or stop motion.
If you aren't sure where to start, I suggest capturing some GIFs on IG or for your portfolio.
Show Your Personality.
This tip is for your website where you house your portfolio.
Your About Page will be something that clients visit. What they are looking for mostly is first and foremost, where you are located.
They want to know a little bit more about you, because at the end of the day, they will be on the same team as you.
Clients want to see that you're firstly a real person, and then a nice person. Reading a short bio about you, bio pic included, can help them paint that picture.
When I teach my Food Photography Pro Mastermind, it's one of the first things I notice from new photographers. Their About Page is incomplete and doesn't have a bio pic.
Now, you probably came here see what images worked in my food photography portfolio and what didn't. But that would be a waste of your time.
Because styles change, preferences change. But what doesn't is these takeaways.
Recap: Food Photography Portfolio
Clients will always be searching for photographers who:
Problem solve to bring clients vision to life.
Can harness light. Bright, moody, natural and artificial.
That you can work as part of a team, and lead a team.
Have something unique to offer.
Can tell stories with your images.
Shoot a range of tablescapes, portraits and up-close shots.
Can capture motion.
Is a real person and easy to work with.
I'd love to know what you thought of these points. Are they something you've actively thought about in your food photography portfolio? Let me know in the comments below.