Instagram is always changing and that's the beautiful (and scary) thing about social media. There are now over 800 million users on the platform, 500 million of which are active daily users!
That's insane.
But one thing remains constant, sharing your best work will always be the number one game plan. There are so many layers to Instagram and reasons to be on the platform.
In this post I'll cover:
You can create a consistent color palette with food photography.
A consistent color palette doesn't mean you can't explore.
Tips for creating an Instagram color palette.
At the end of the day, what matters the most (for me) is getting enjoyment out of the platform, make instafriends and feel proud of the work I create when you view my overall feed…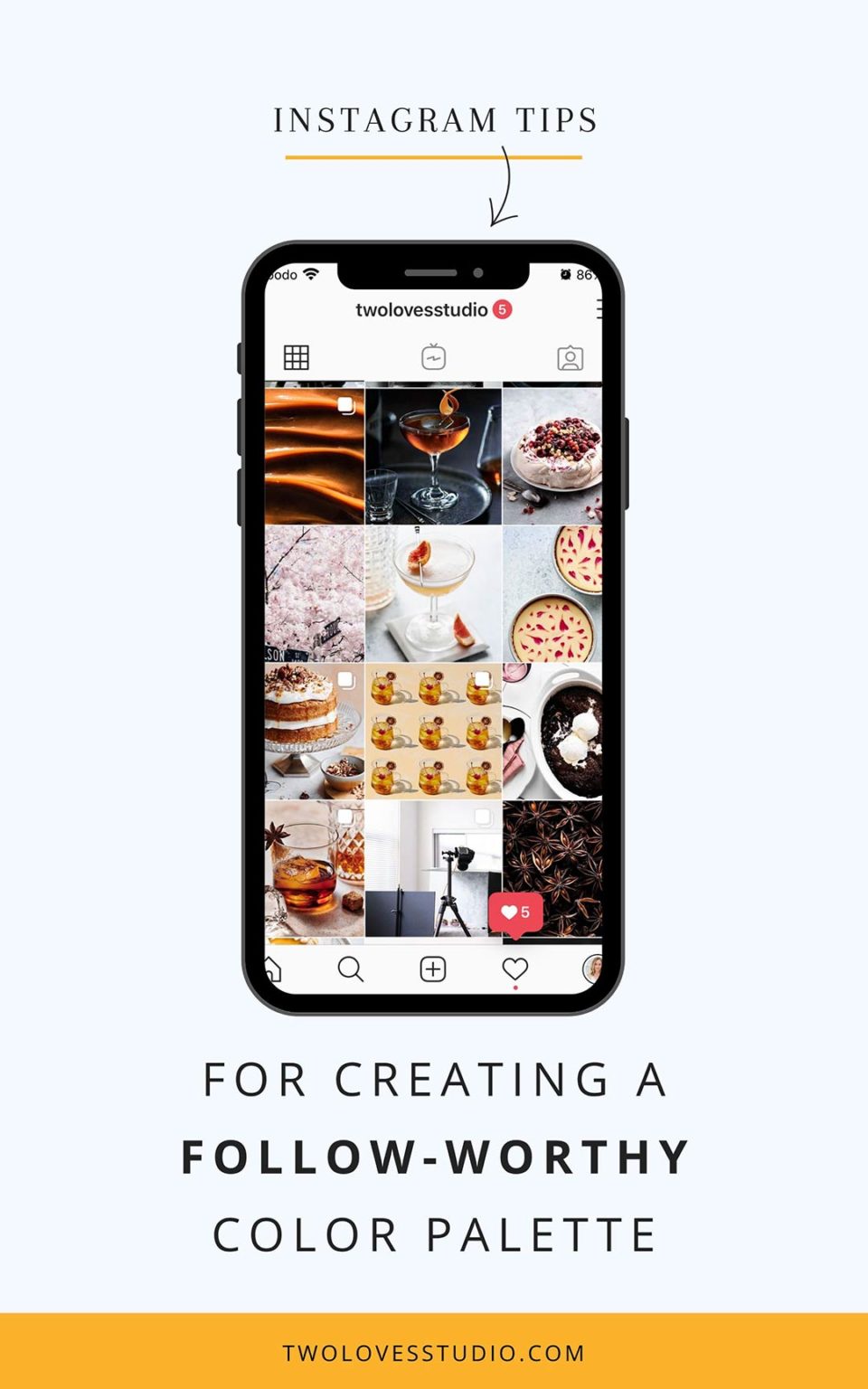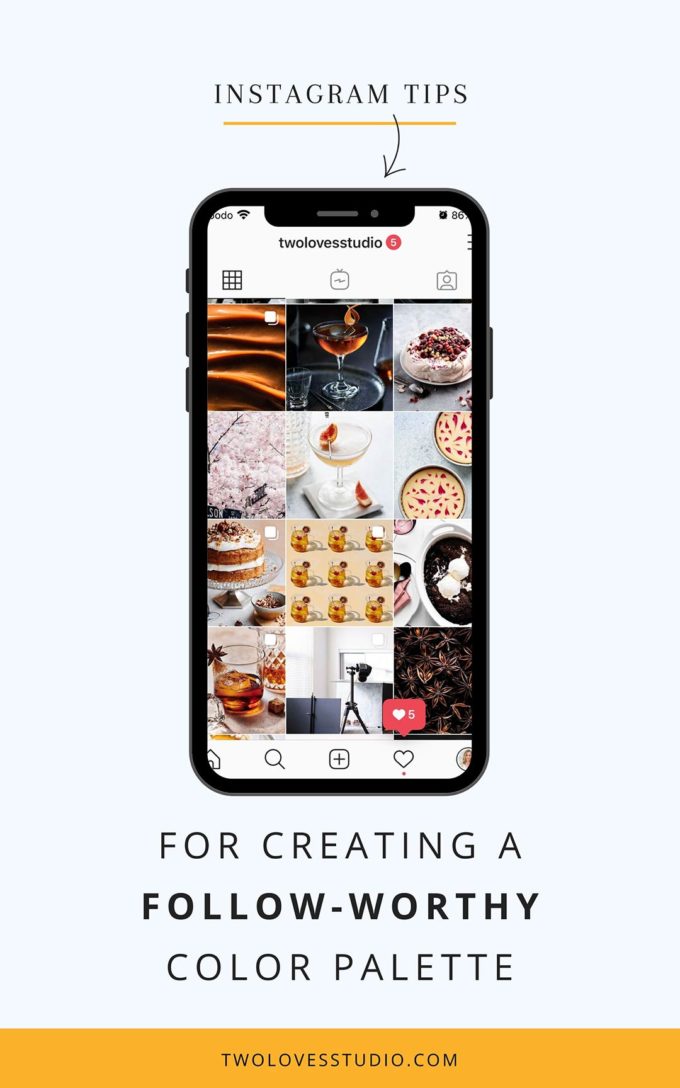 Is Food Photography Harder To Create a Follow-Worthy Instagram Color Palette?
I guess I wouldn't use the word harder in the context that somehow food photographers don't know what they are doing, it's more that food photography trends are broader in terms of what colours we use to shoot with.
We really aren't limited, bold colours are encouraged and we compliment the food we're shooting, which by the way is every colour in the rainbow!
Yes, even brown foods…
Is a Consistent Instagram Color Palette a Must?
The answer is yes and no! Social media isn't static. It's changing all the time.
A couple of years ago, a cohesive color palette did a lot for follower growth. Today, it's more about individual posts. Yet, you do want to have some consistency so that new followers can instantly know what you do.
In my opinion, gone are the days when breaking from your chosen color palette is a big deal.
What I like to do is *mini-color* palettes that are seasonal or project based.

Rachel Korinek
Meaning, I go through 'sections' of my Instagram where I have a cohesive color palette that ties in with a theme I am focusing on.
Get savvy on how to use Color Theory in food photography.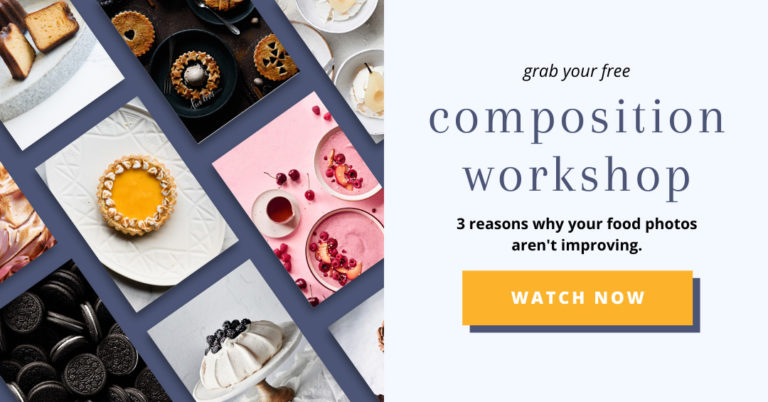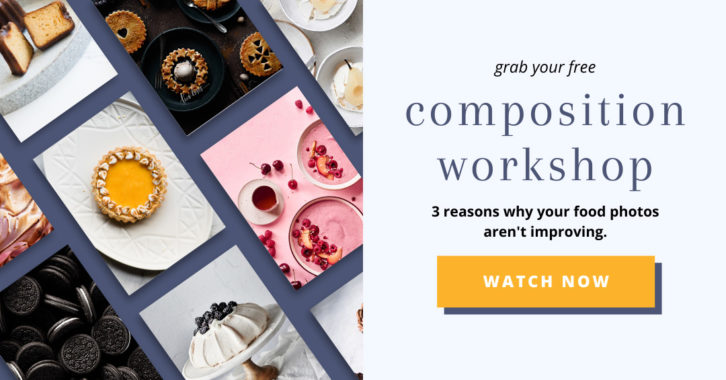 Tips For Food Photographers For Creating a Follow-Worthy Instagram Color Palette
So if you're a foodie and you shoot everything, love to jump into all sorts of colours when it comes to the food you shoot, props you play with and backgrounds, then here are a few tips for creating a gorgeous Instagram Color Palette.
Share Your Past Work in Color Themes
The biggest hesitation when it comes to choosing and sticking to an Instagram color palette is the idea that you HAVE to stick to it forever!
I know that scary word when it comes to creativity. Our style and passions do change after all.
If that's you, then why not try to share your images in 'color themes'? You can check out how I integrate colour into my Instagram here.
This is a great tip for sharing your past work.
In the blink of an eye, we've scrolled past an image and if the algorithm isn't on your side then chances are a lot of your followers missed it.
Collating your past work by colour of the food and props can give you a few weeks of a colour theme that can also tie into the season you're in.
Here are some examples of color palettes I've used seasonally, to share a project or create a theme.
That also how I build my portfolio of food photography.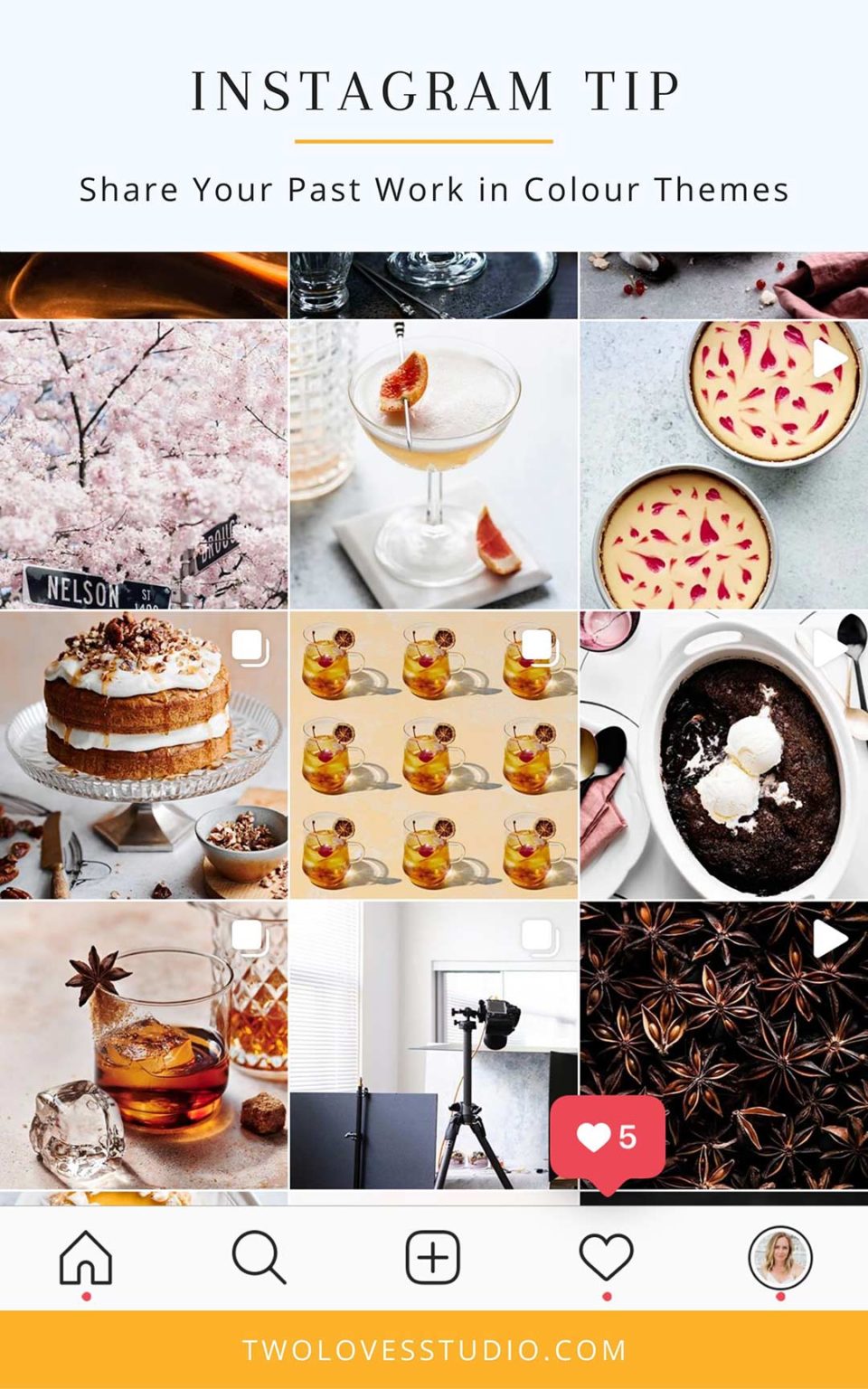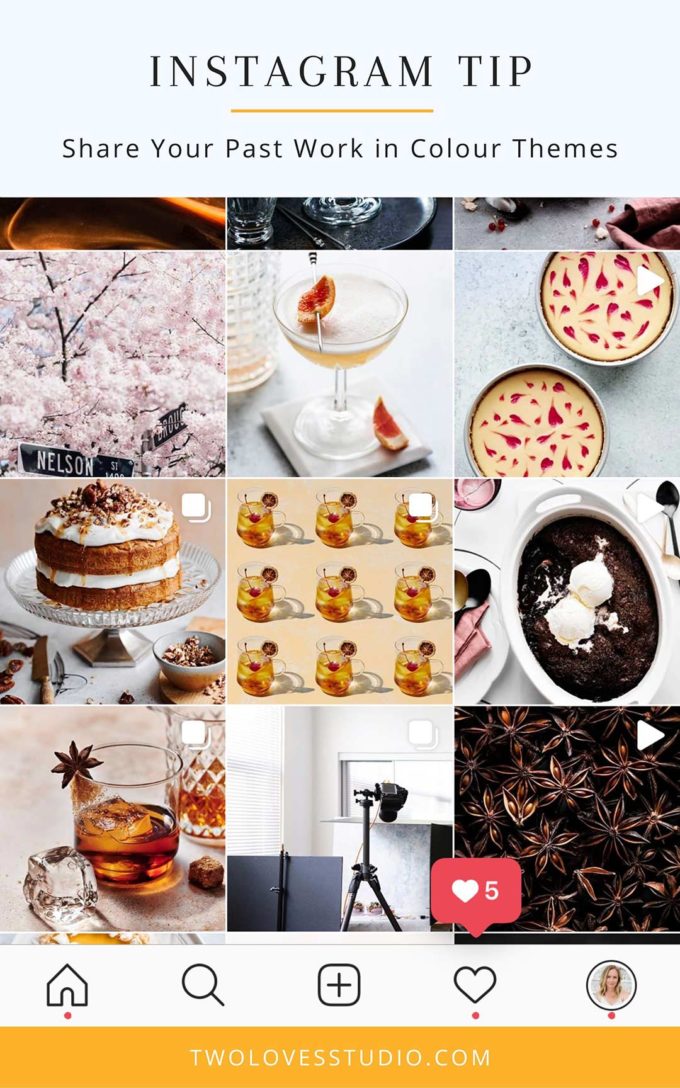 Mix Light With Dark Moods Evenly
Now, I am a sucker when it comes to black and white images, and I know that they don't integrate as well into food photography as they do with other photographic niches.
But some of my favourite accounts use a mix of colour and black and white images in every other image kinda way.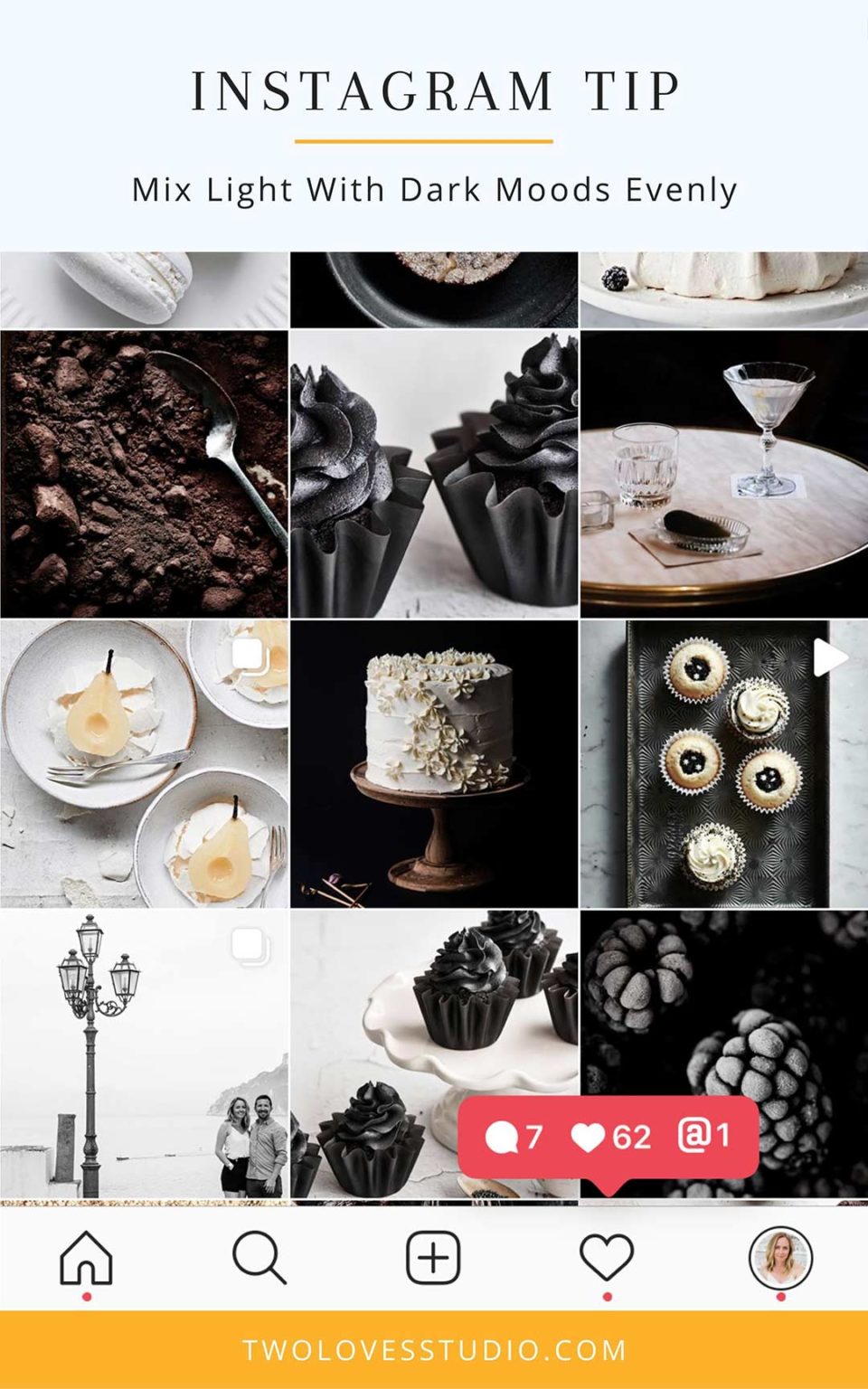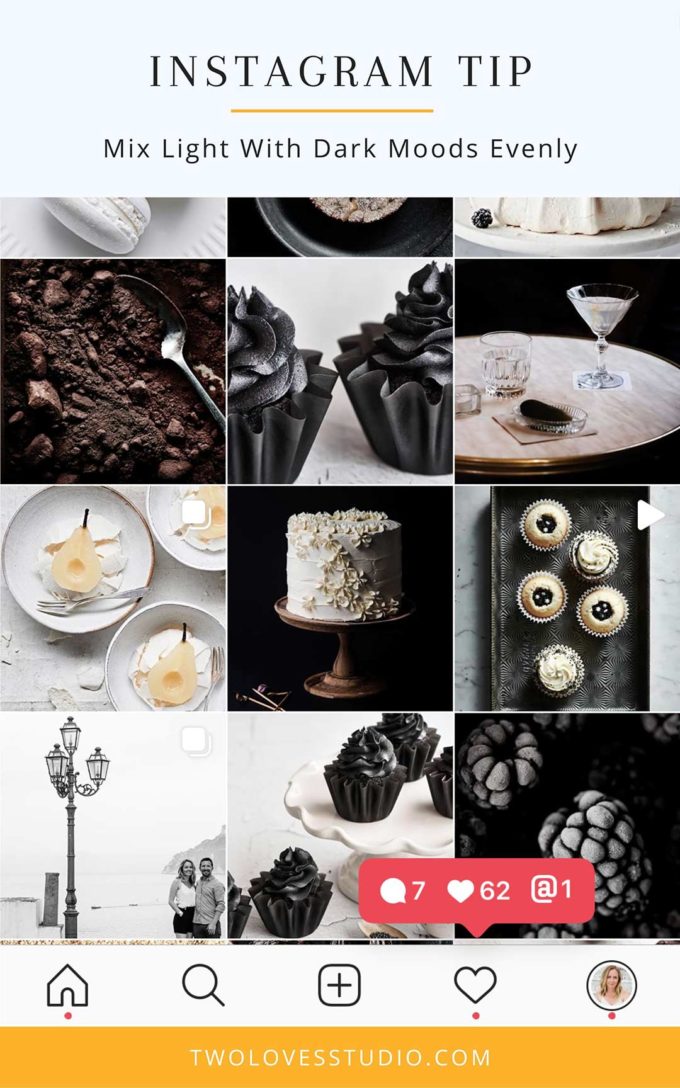 So how do we create this when it comes to food photography?
Well, the next best thing is to share a light image, then a dark and moody image. Or, you can drop in a dark shot every couple of days.
When I moved from a light Instagram account to adding more dark or moody shots, I started #DarkFoodWednesdays. The idea was to post a moodier photo every Wednesday to get me in the habit.
Use The Same Set of Presets
To get a consistent feel, try to use the same set of Lightroom presets to achieve a consistent look.
As light is always different and colours render differently in our images, it is handy to have a set of presets that achieve a similar look and feel amongst our feed.
Both of these images were shot in different types of lighting for different emotions.
Different editing or styles of presets would be used to create the same lock with the final image.
If you find that you can't keep a consistent look with presets, click here to learn more about 3 Lightroom Adjustments to Avoid.
Add Negative Space With Quotes
This one will totally depend on your strategy when it comes to your account and what Instagram color palette you will go with.
But sometimes when we share a lot of food that is different colours, it can feel overwhelming when you land on the feed.
This is sometimes how I feel about my account, so my trick is to share a quote every now and then to act as negative space.
If you use Canva, you can totally whip up a few inspirational quotes and choose a background colour that matches the colours of the images it will surround.
Can you just share someone else's quote? Well, this is a bit of a grey area.
Technically you're violating Instagram's T+C's by sharing the work of others, but most people are happy for you to share with due credit.
So if you know who the REAL creative is can tag them in the photo and caption, then you're most likely ok. If not, create your own using Photoshop or Canva.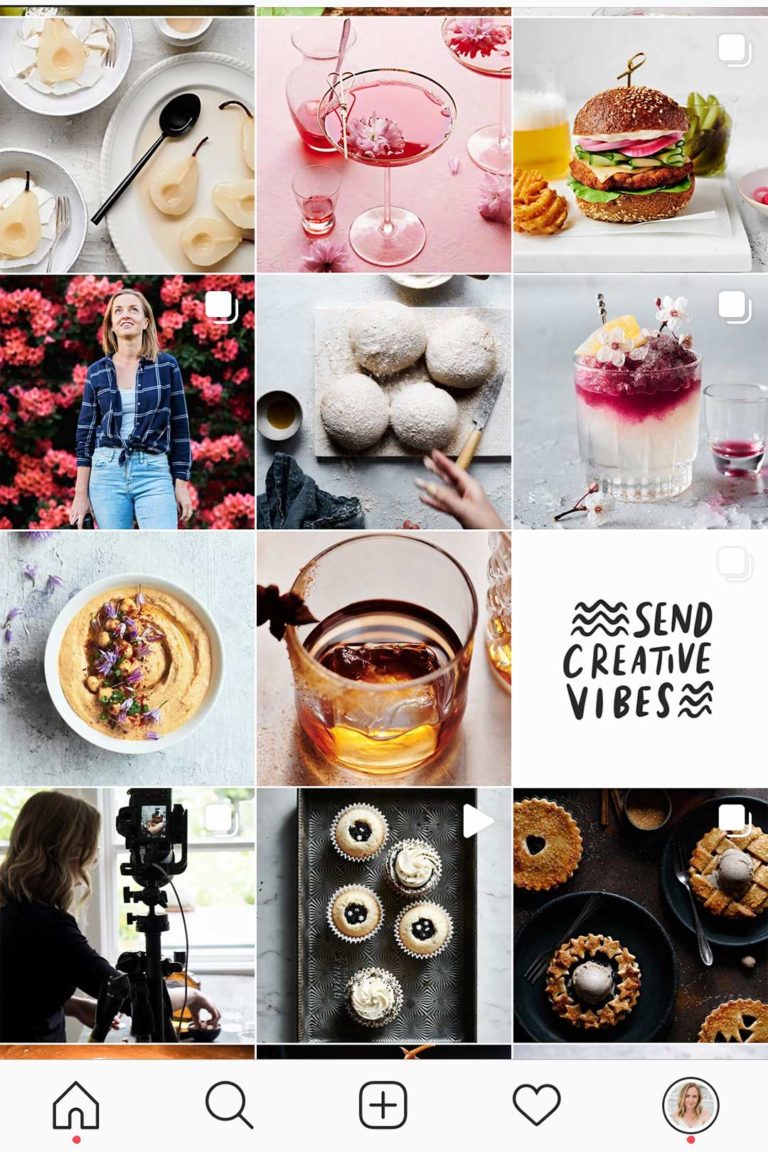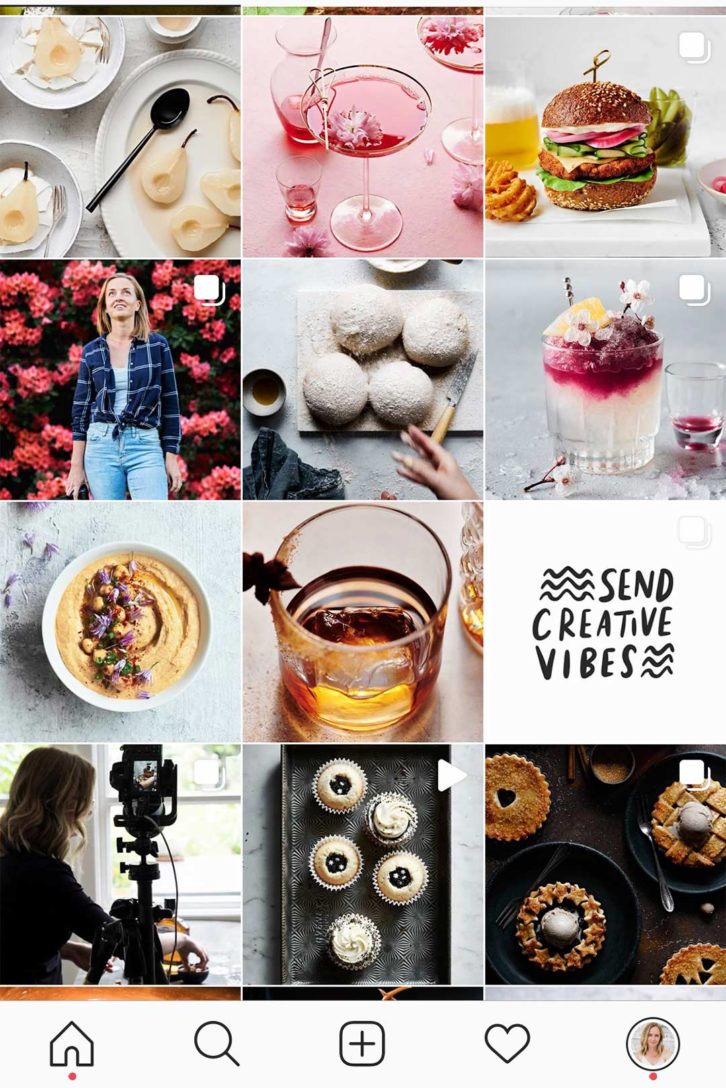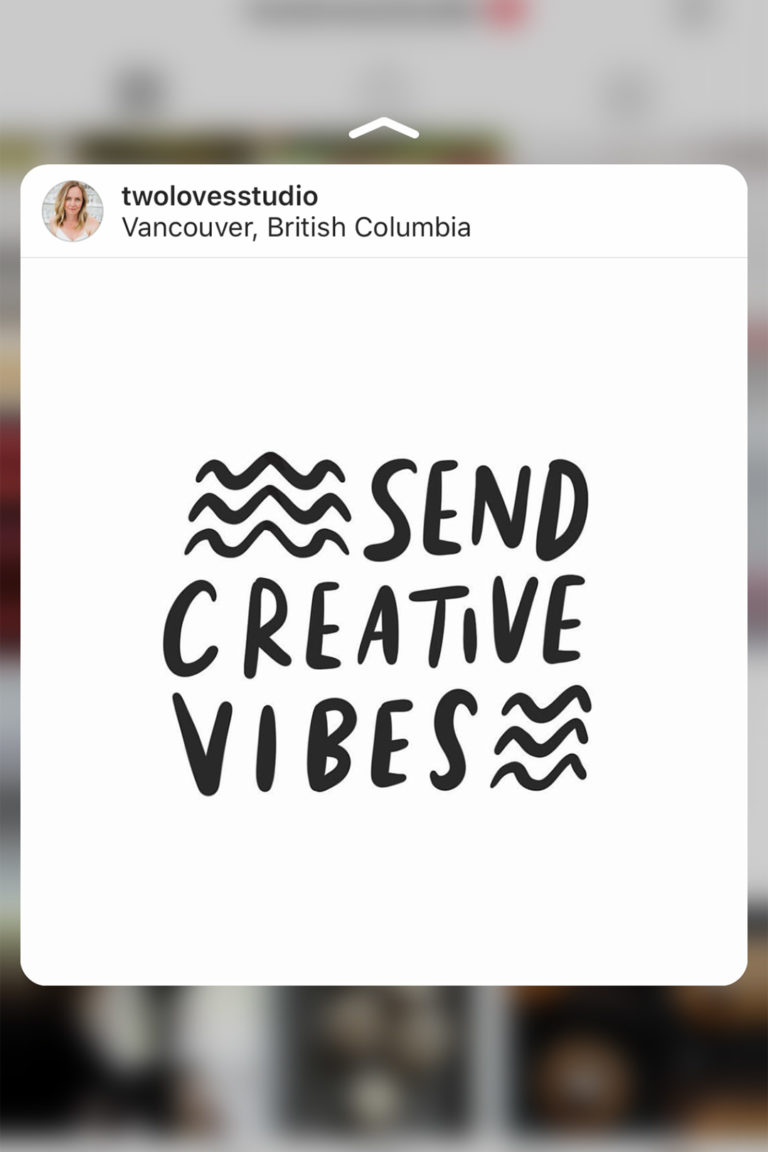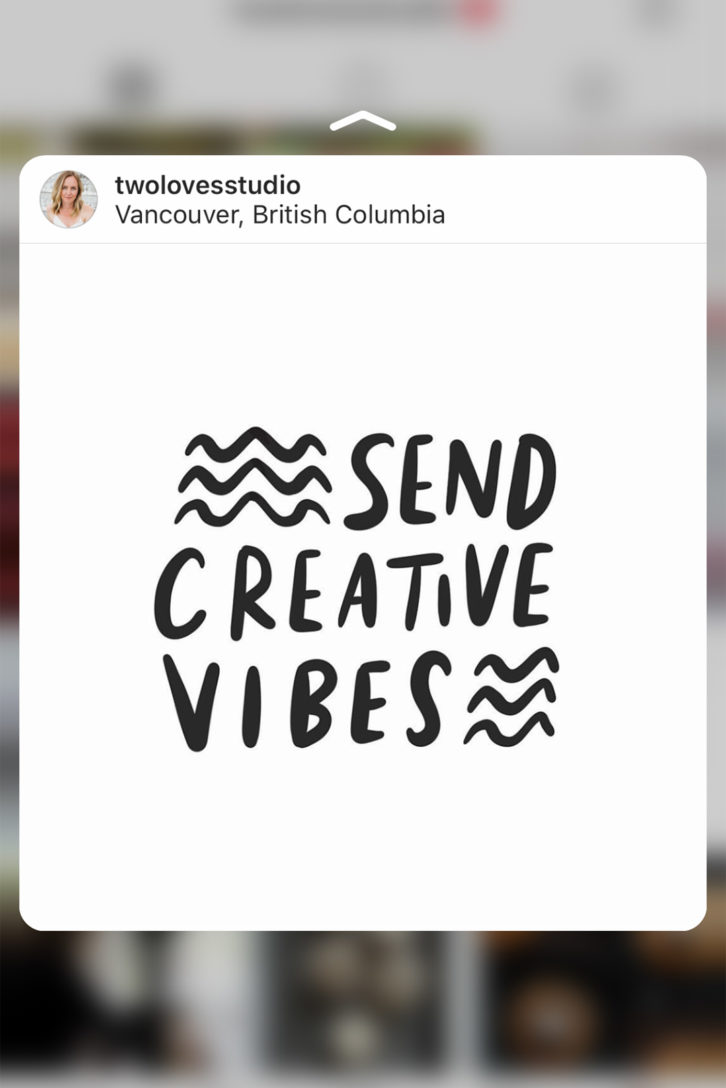 Use An App To Preview Your Palette
My favourite tool to use with my Instagram and figure out my Instagram color palette is to use Later, and preview my images before they are posted.
They have a cool feature where you can preview the layout of your images before you post and switch them in preview format so that all of your images mesh well together.
Use on both desktop and computer so it will compliment your workflow.
They totally have a free plan too. It is a total time saver and helps us get savvier with sharing a consistent Instagram color palette.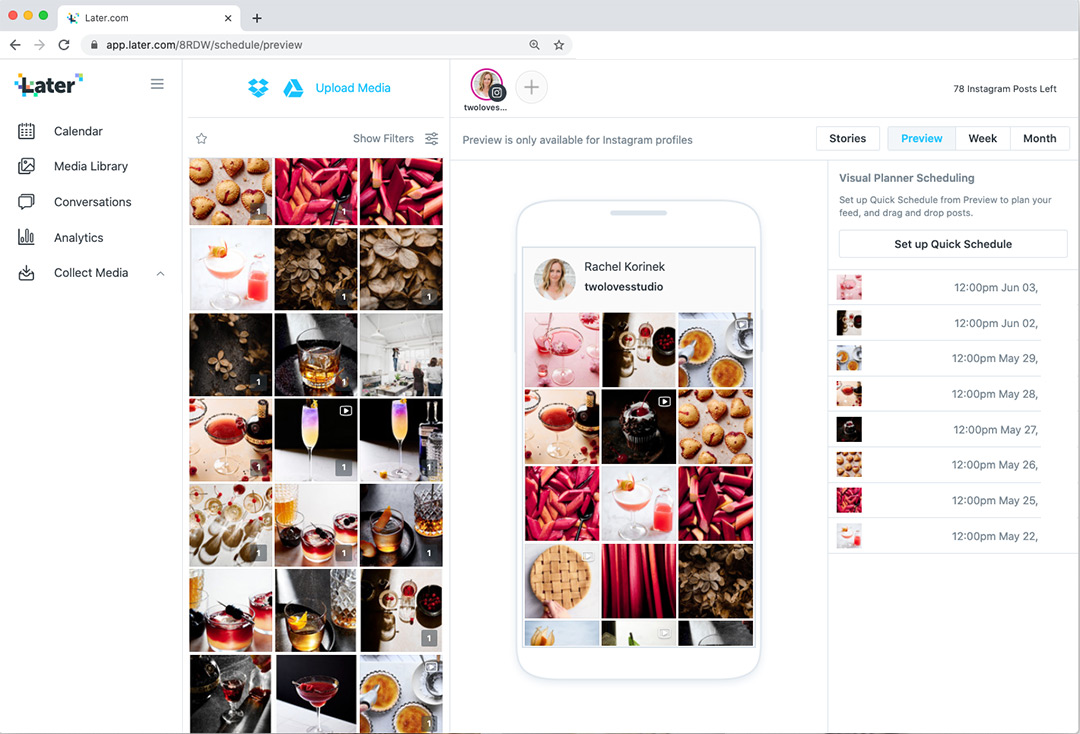 Check Your Instagram Color Palette Online
Not sure what colours you post the most of in your feed?
Then check out ColorKuler to see your Instagram color palette and get some insights into the colours you're posting.
Apparently, I am Light Pink!
Best practice is to check back often or anytime you are going to batch or schedule your posts as the colours may change.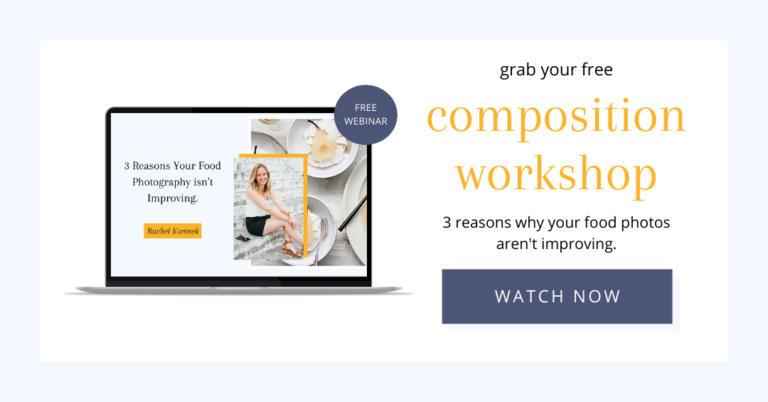 Most Commonly Used Color
Using ColorKuler, I checked out some of the most loved Insta foodie accounts to see what colours were popping up in their feeds.
Surprisingly a lot of grey tones were consistent and colors with cool blue tones and loads of variations of white (no surprise there!).
What's your Instagram color palette? What accounts color palettes are you inspired by?
Leave me a link below – I would love to know what inspires you.