Oh, the good ol' creative block.
The arch nemesis of any creative that has been known to bring a certain grown woman to her knees on the studio floor, (ha hmm – not naming any names).
It's something all food photographers will face, so learning how to overcome a creative block in food photography with grace, especially when you are on set, is an important part of your photography journey.
In this post, I wanted to share with you the four steps that I take to overcome a creative block in food photography, especially when I am on set shooting.
So you can go from less than amazing, (almost terribly boring and mediocre imagery) to the stuff you create that makes you quietly fist pump in the corner when no one is looking.
From this.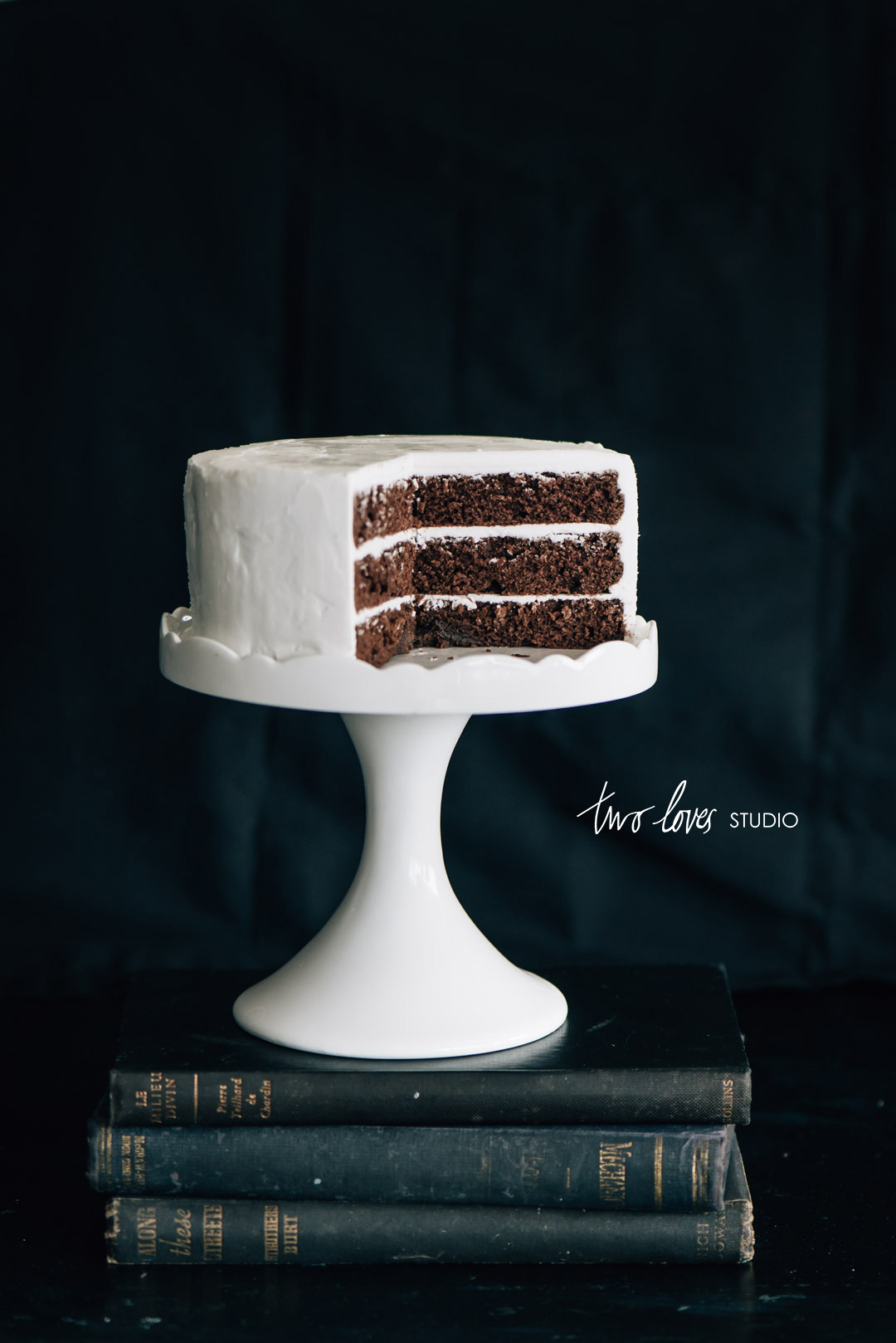 To this.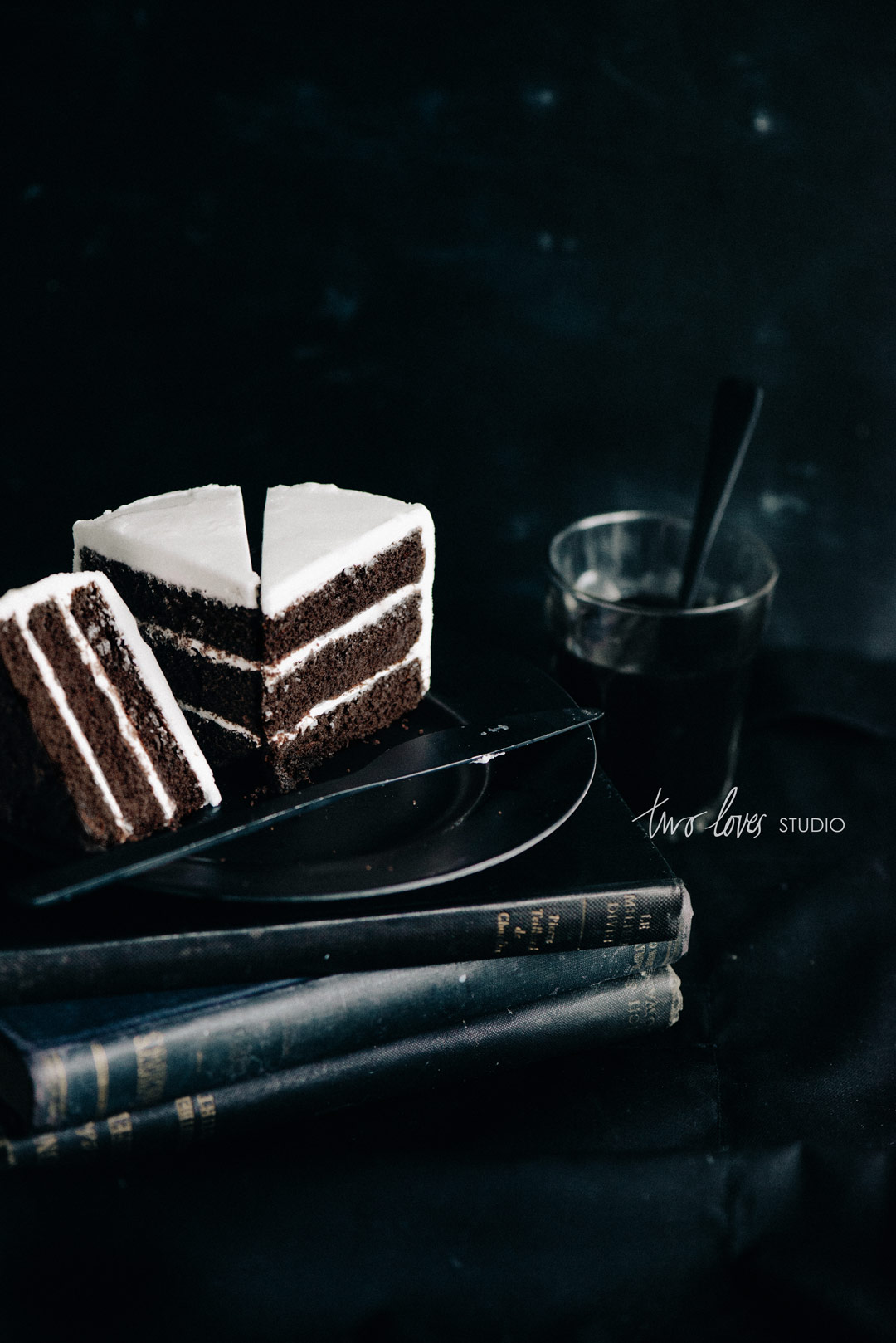 It's been said that creativity is maximised when you are living in the moment.
Creative blocks can, therefore, strike at any time when you aren't doing just that, (which if you've ever actively practiced mindfulness, is just about all the darn time).
So inevitably, creative blocks tend to occur when you can least afford to them like when you're on set shooting or have an upcoming deadline. If this happens to you, you can't exactly just pack up and try again another day.
Can you imagine? "Sorry guys, not feeling it today, let's rain check", you'd never be hired again.
It seems to me that the more you have going on in your life and the more that is on your mind, the more creative blocks you will encounter.
I go through 'seasons' of creative blocks, where they tend to linger for what feels like months on and off. I never want to let these blocks get the better of me or break my soul as they often seem to do, regardless of whether I am shooting personal work or paid commissions.
So I have a little plan of action that gets me (off the floor and) back to shooting something of substance!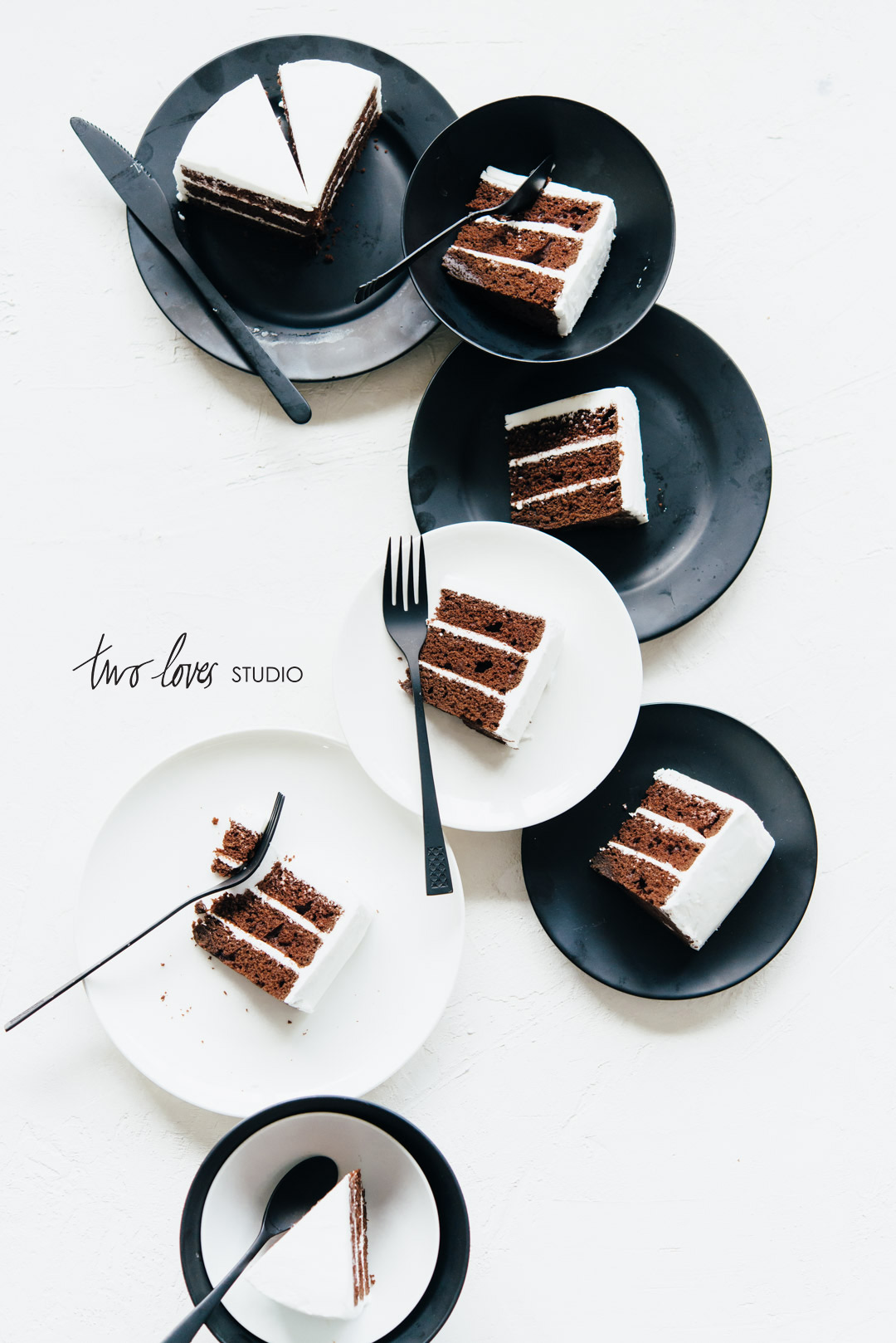 4 Steps to Overcome A Creative Block in Food Photography (and on Set)

Step 1 – Disconnect From The Emotional Barrier
When a creative block strikes, so to does a barrage of nasty horrible thoughts. That little voice in your head goes to town on how shit you really are, and look at the proof right in front of you – you suck!
STOP.
The foundation to getting on with the shoot is too disconnect from those thoughts and any meaning your brain attaches to the fact you aren't able to produce quality work right now.
How you disconnect is a pretty personal thing. Some will take a walk, make a cuppa, do some exercise, shop online, search Youtube for the latest montage of cats being ridiculous, it's endless.
But when you're on set shooting and have a team of people working (and waiting) for you, not all of them are going to share your affinity for cats.
Forcing isn't going to create anything beyond mediocre ~ Ben Skinner
To disconnect and maintain your professionalism, you first need to get over the emotional barrier you are experiencing.
Take a step back and remember to tell yourself that nothing lasts forever, and this too shall pass.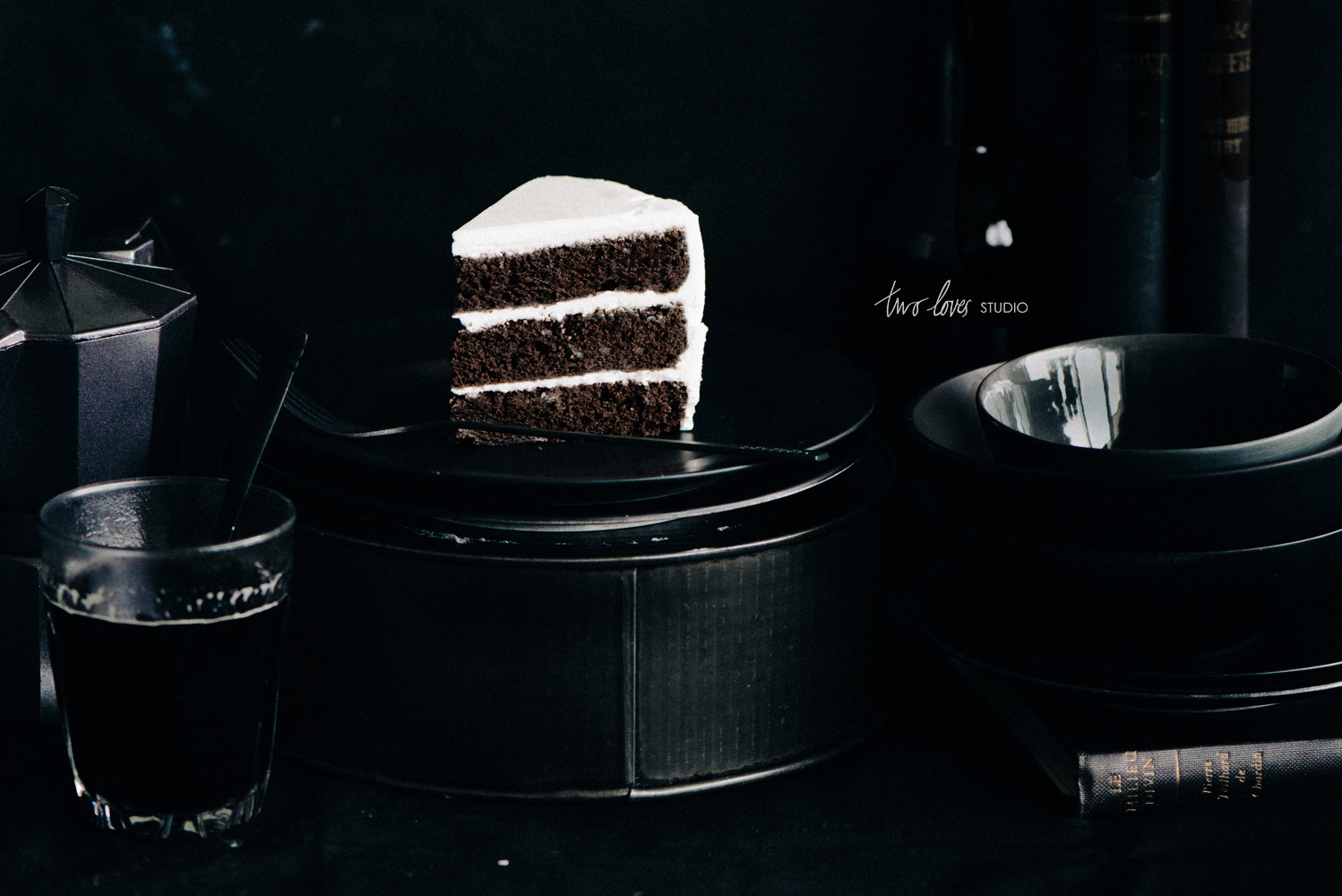 Step 2 – Tell Yourself, You (f*ing) CAN!
The best way to disconnect from negative emotions is to tell yourself that YOU CAN.
You can do this. Of course, you can! I know that I always get through a creative block and I end up shooting something that I am proud of.
It might not always be in the direction I originally set out in, but getting something of substance is better than getting nothing at all. Especially when someone is paying you to produce.
You never want to turn up with nothing.
Any time that little voice gets in my ear about how this wouldn't happen to a 'real' photographer and I should just quit, I take a breath and repeat to myself:
You can. You always do. You will.
I don't just believe that I can, I actively tell myself I can.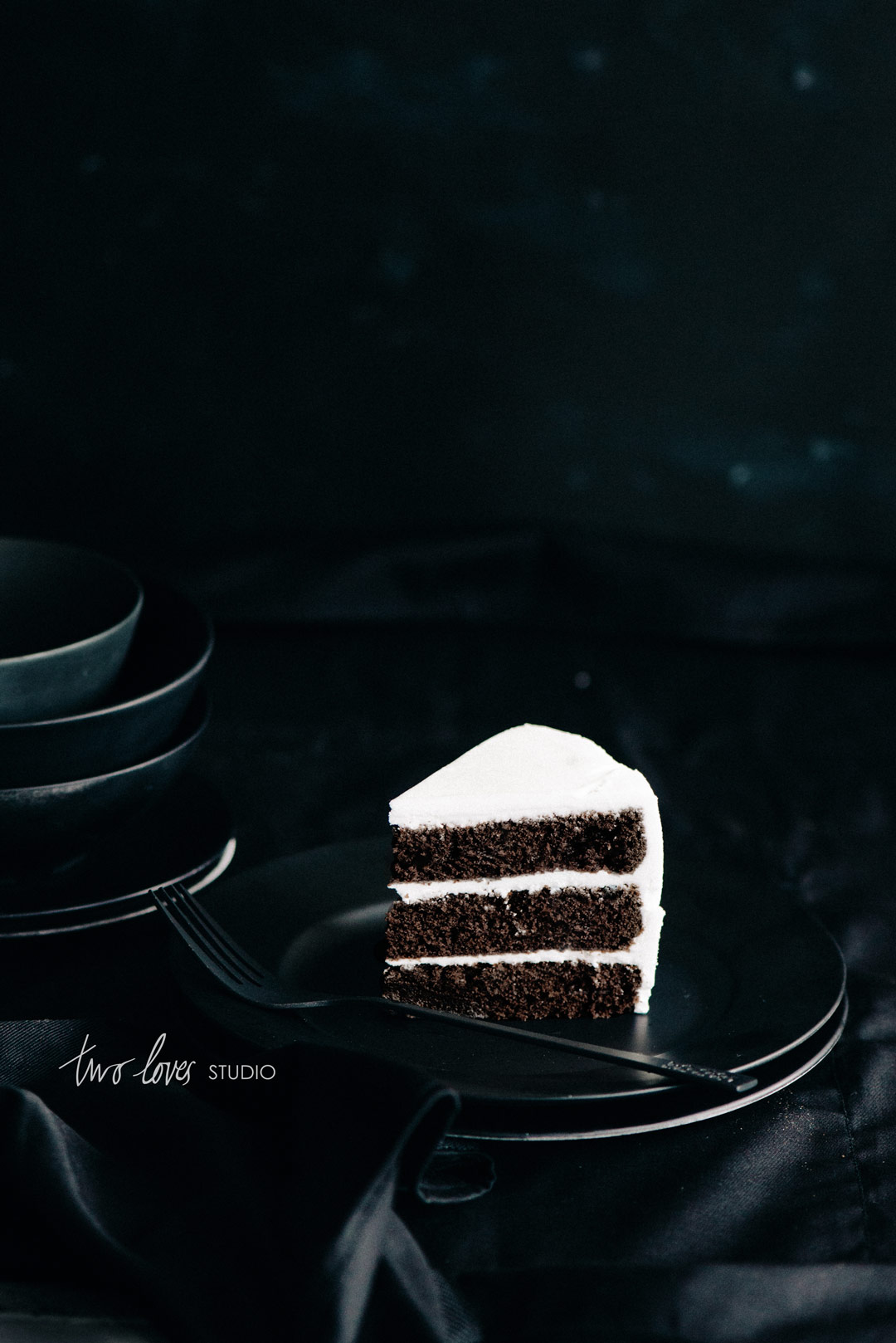 Step 3 – Start Over Begin Again
Once you've actively addressed all that fun stuff, it's time to get into action around how you are going to get back into producing quality work.
For whatever reason, you've got to a point where you aren't meeting the brief and forcing it is only leading you to mediocre. At this point, I start again.
I physically take the set apart, remove the food and lay all the props back out in front of me.
I ignore the inspiration or mood board images and just go with it (whatever 'that' is, that I have mustered up since separating myself from judgment).
Essentially, I change direction and shoot something that feels good, looks good and gives me back confidence.
I need to sort of tear down everything I've done and rebuild from scratch ~ Steve Soderbergh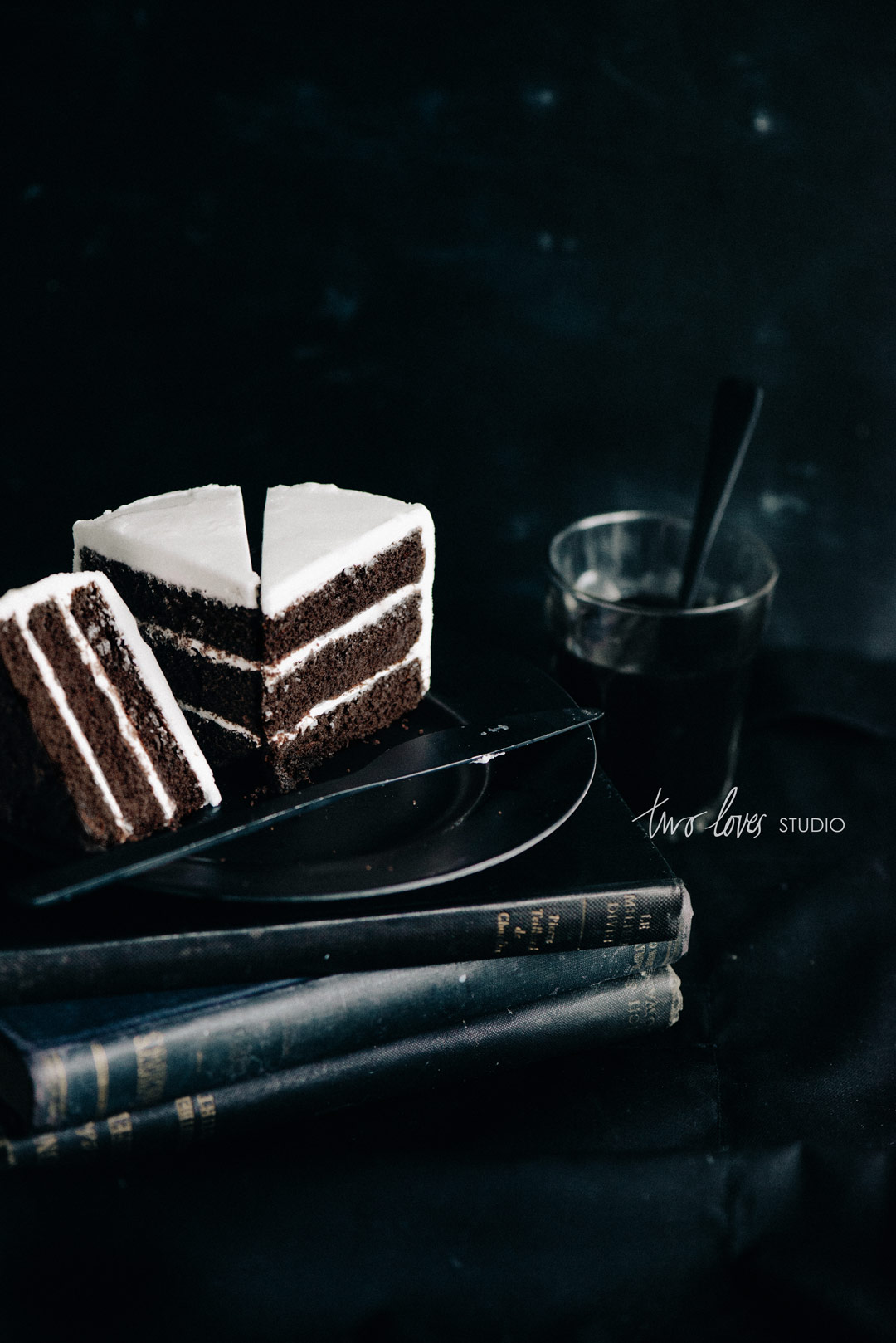 Step 4 – Build Back Up
Once I have some confidence back on my side, I then start to tackle the brief again (if I have one).
If I am shooting for a personal project, I have more freedom and so will just pursue the new direction if I am happy with it.
If I am shooting for a brief and I have the client or team on set, they may want to keep moving in the new direction or are inspired to create a variation of the original concept.
From there, things almost always just work and my ass has been saved.
The Evidence – The Process In Action
The most recent struggle I had was with my Black + White Chocolate Cake shoot I did for my personal project Black + White Food Photography.
This was my inspiration image and boy did I struggle.
Pre Step 1 + 2. This was all I could muster up during my creative block. Horrendous right?
Who am I? (I've got to say though, this does make me laugh).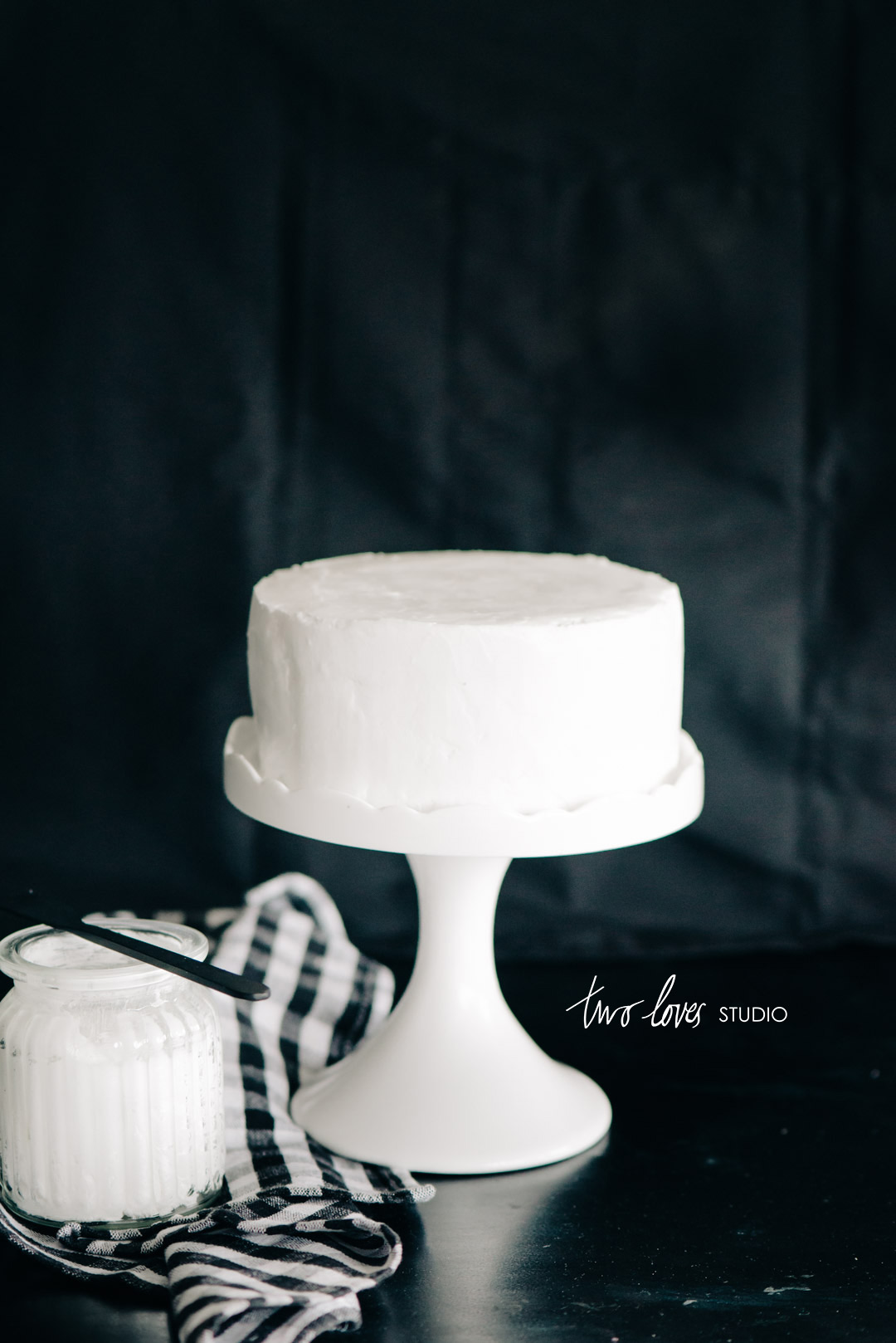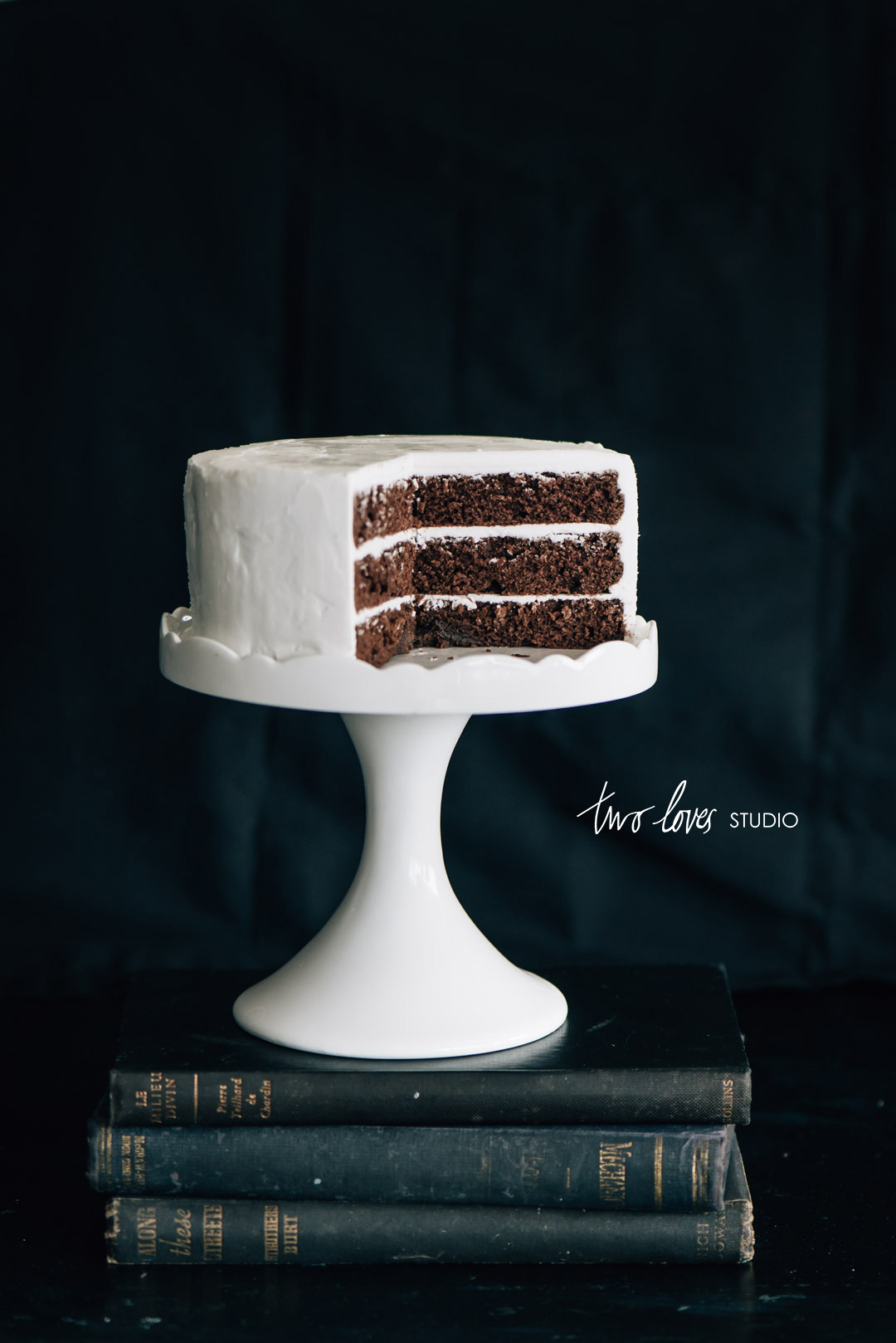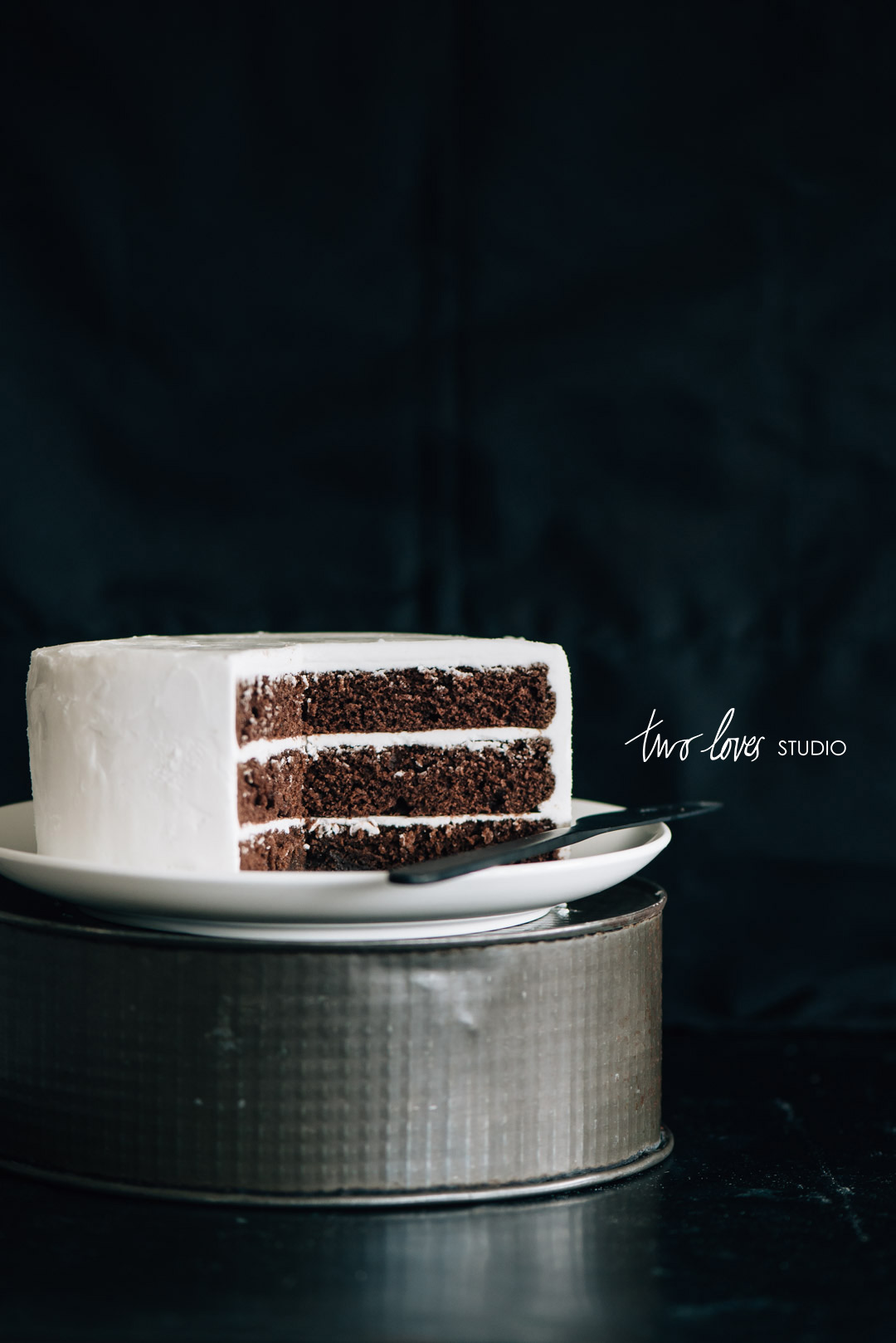 Step 3. To get my confidence back up, I totally changed direction and shot this.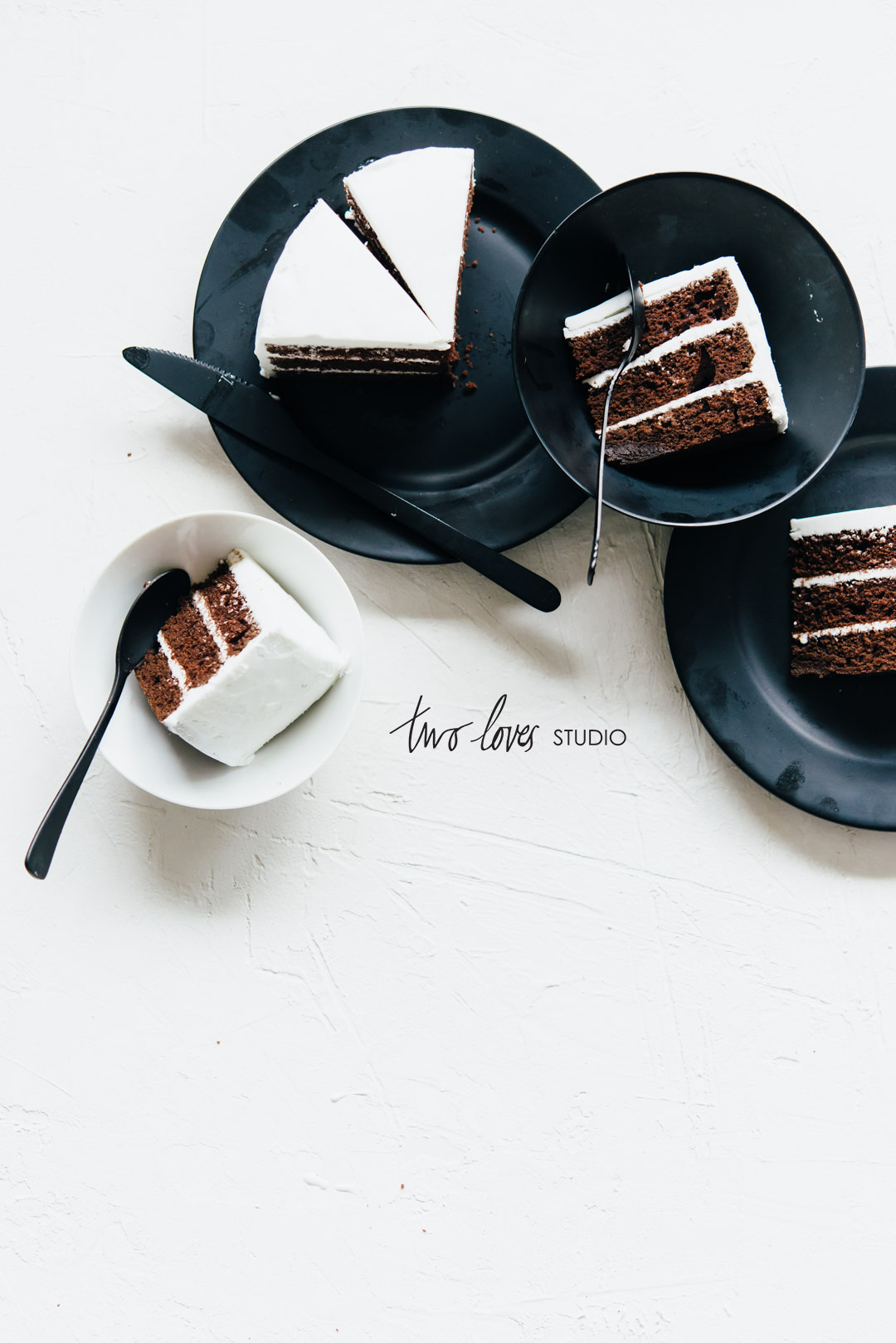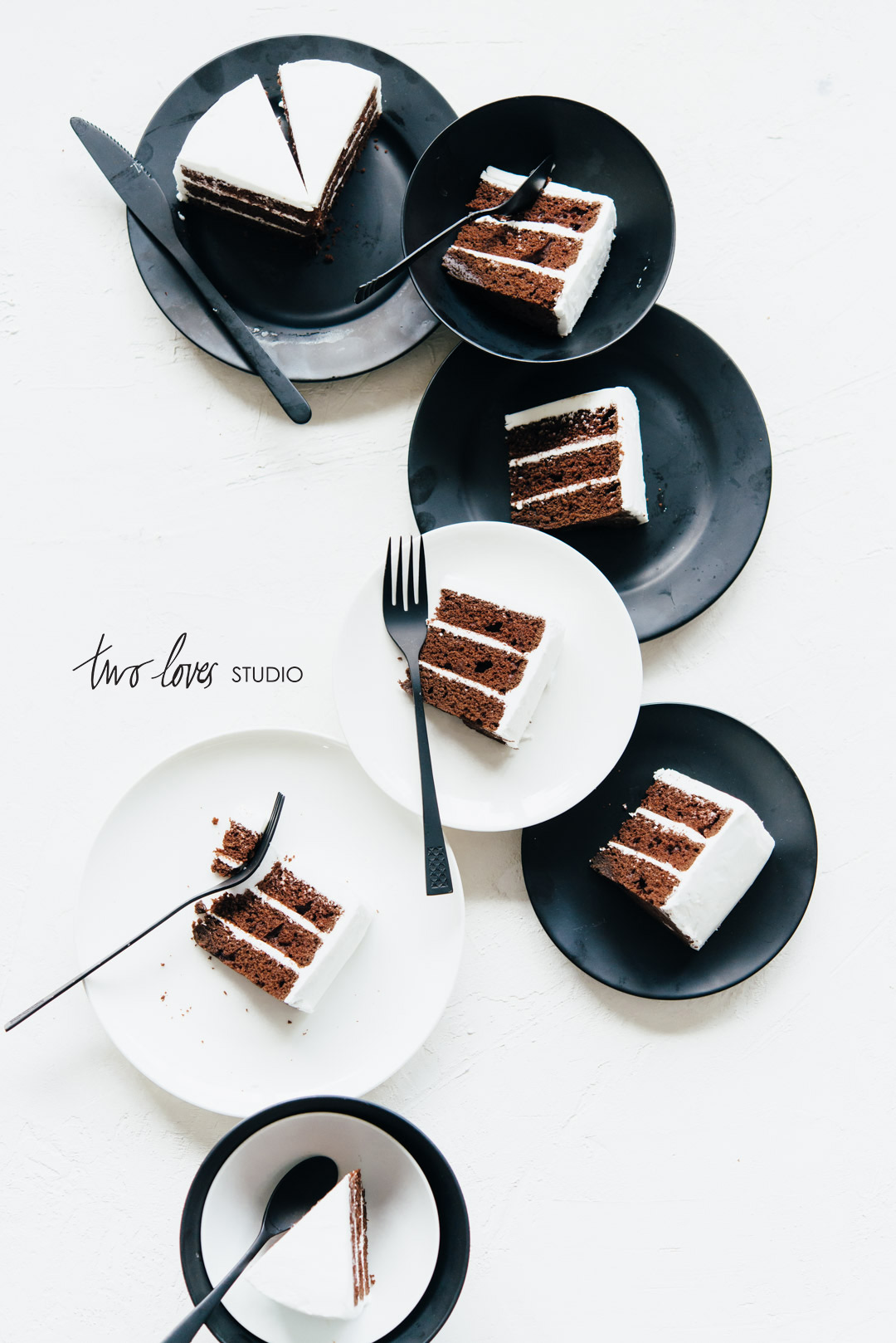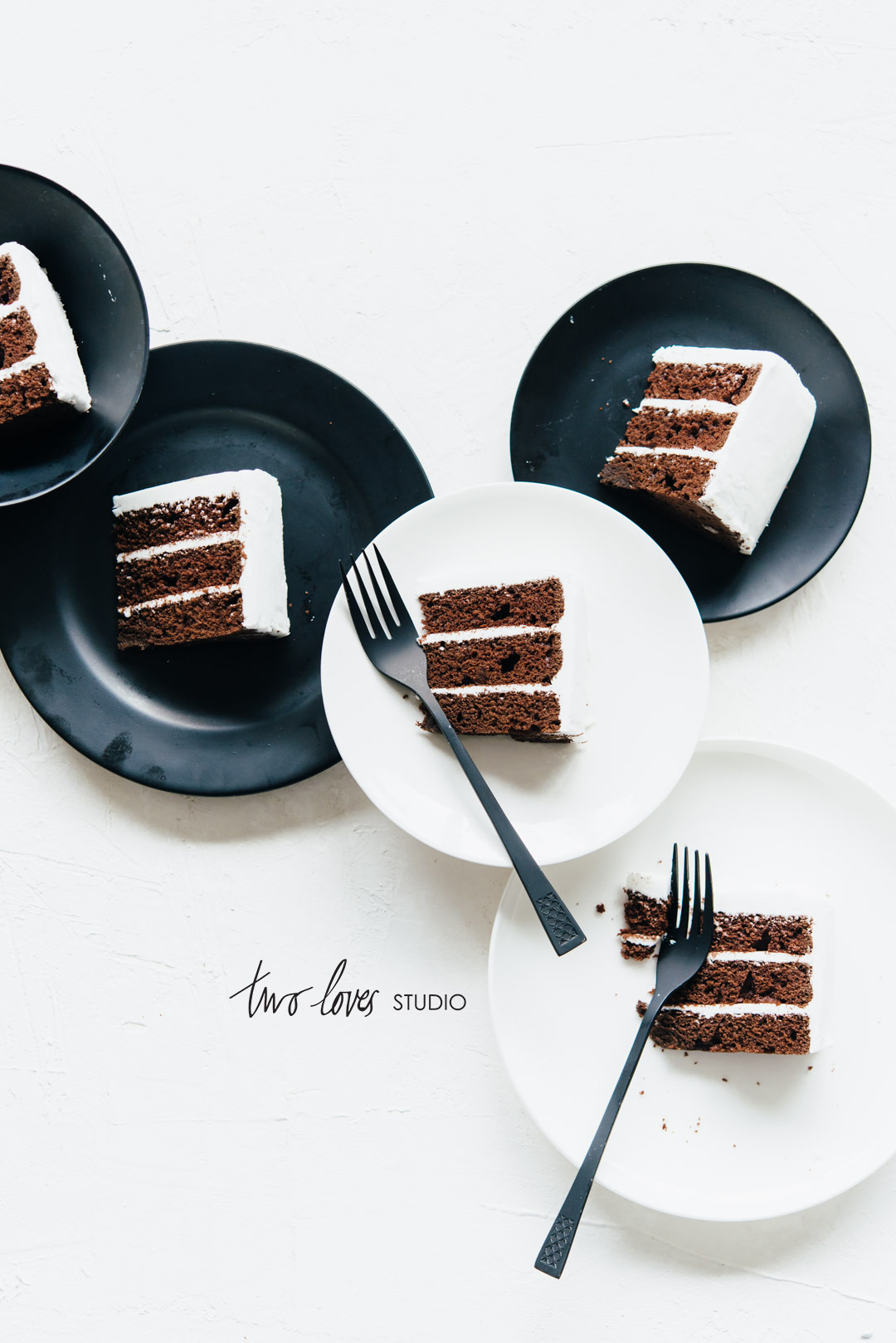 Post Step 4. The slices were exactly what I need to get me back to the concept I had envisioned and some work I really enjoy.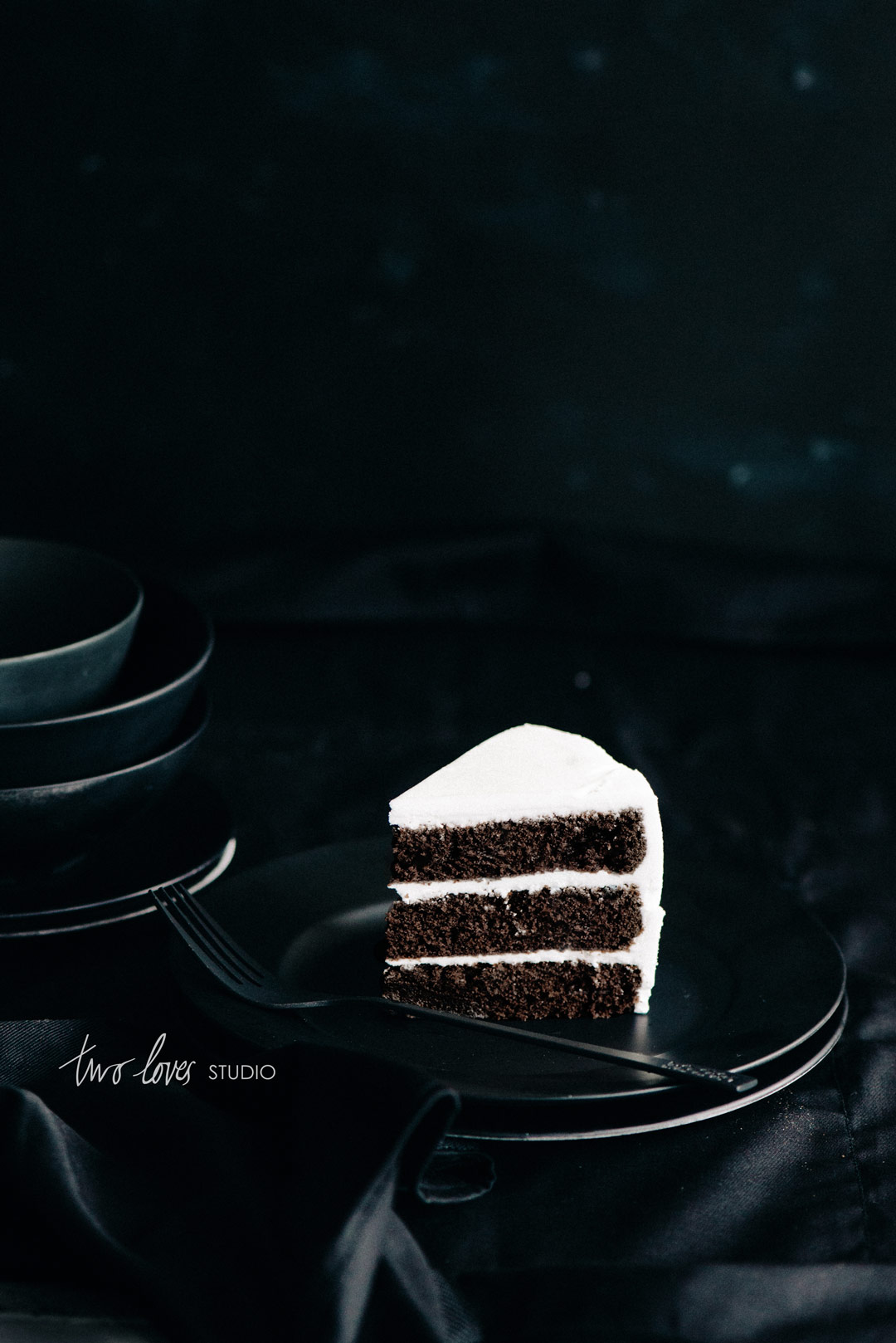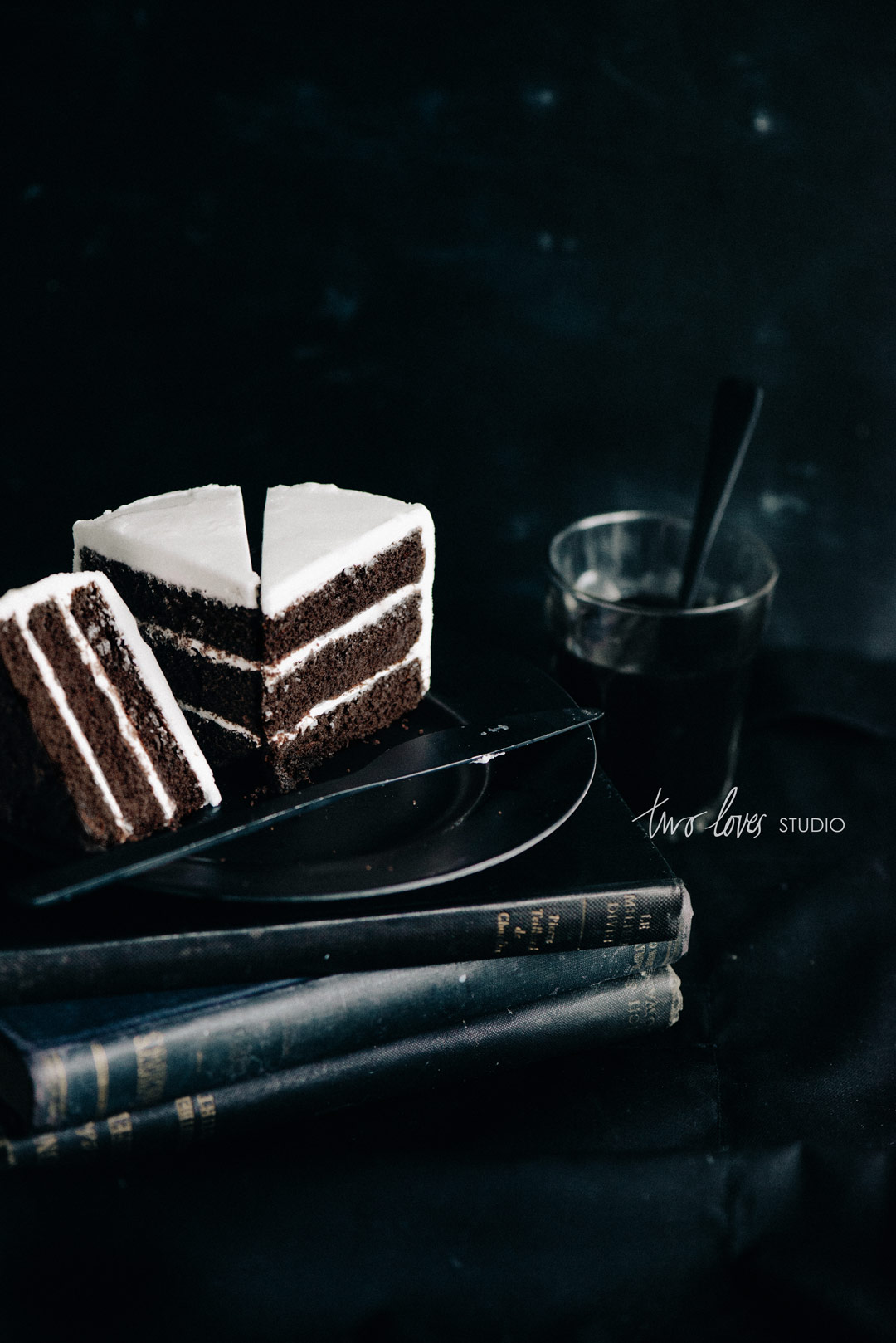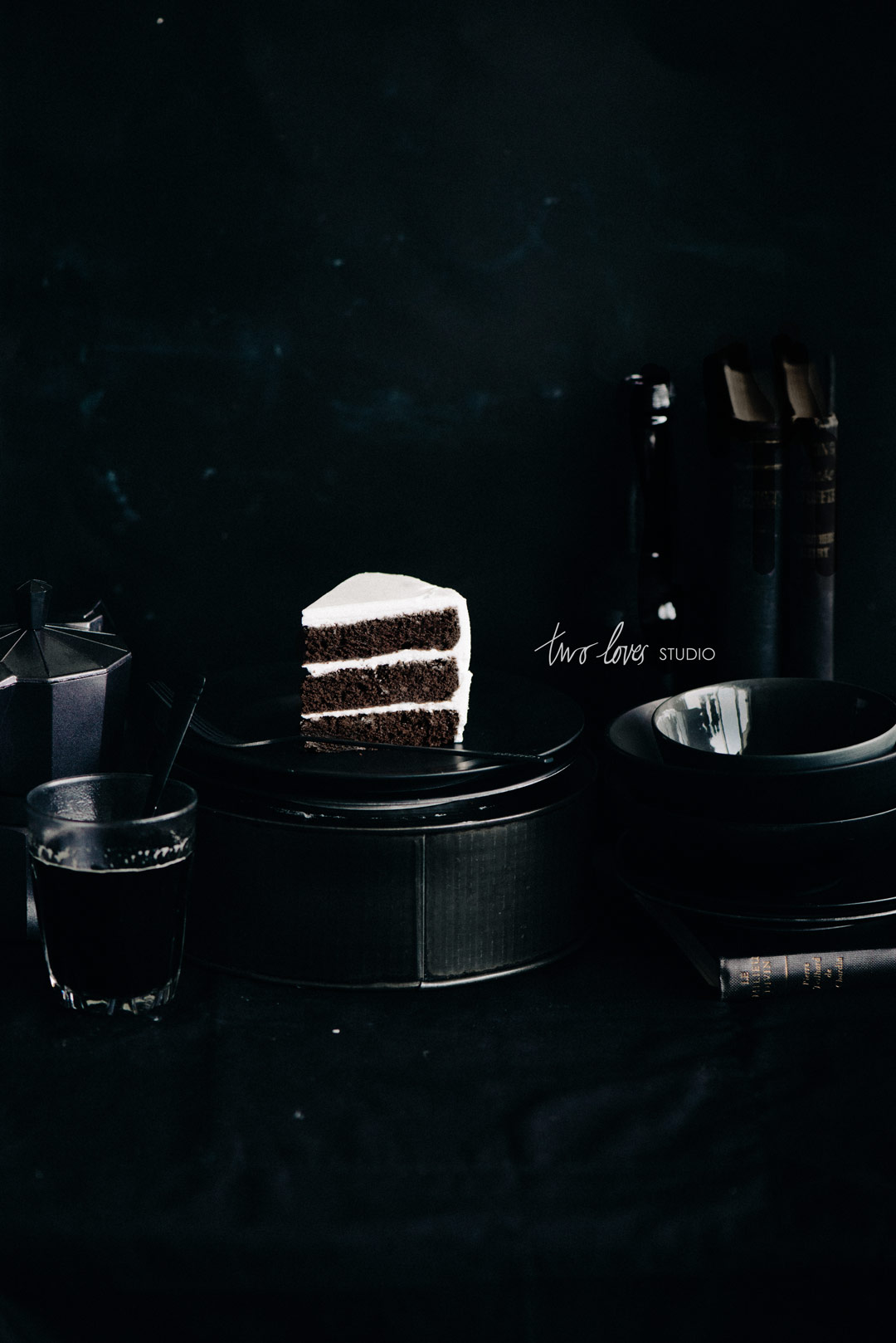 I hope this post has given you the tools to overcome the next time a creative block comes your way! If you have any techniques that you use in the situation, I'd love to hear them so please share.