A few months back I shot two raw desserts for an editorial for Mayver's Pure State Spreads.
Sometimes, [when I have enough recipe, energy left and light], once I have executed a clients vision I like to see where the shoot takes me. I loved how imperfect these cheesecake tartlets looked, so I played around with some rustic props and loose styling. To finish off the look, I added a vsco film filter. I just love the old film look, and it is so ace that it can be easily achieved with a digital camera. Not everyone is into the film look, nor is it appropriate for certain markets, so it is great to play around with the filter for my own pleasure!
Mayver's is an Aussie brand that creates delicious pure state spreads. My favourite is their Almond & Cacao Spread. I tell you, I ate the entire jar with a spoon! Oops. They have a wonderful community that creates and shares their dessert creations. The recipe from the magazine is at the end of this post. Head over to their dessert recipe book for more!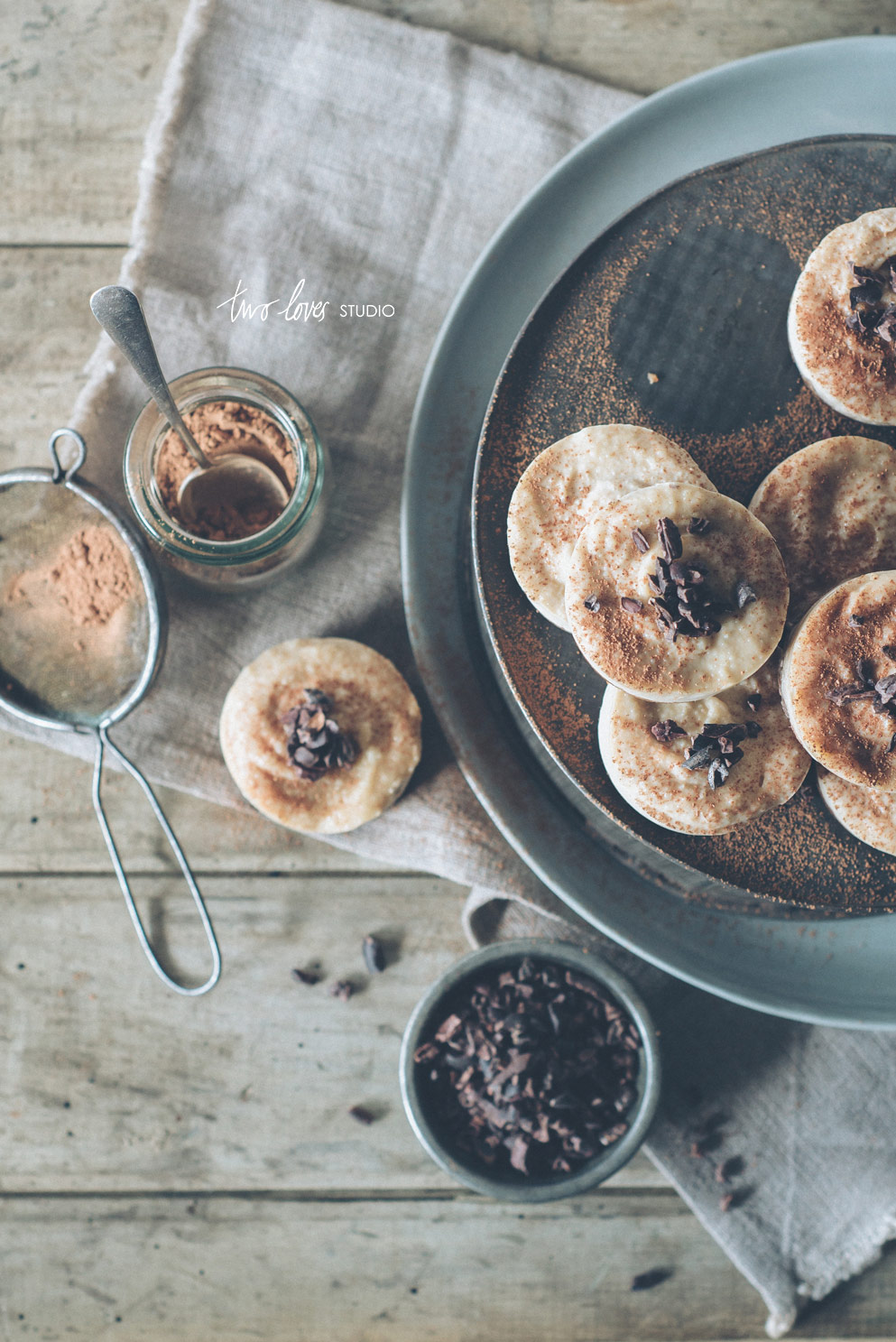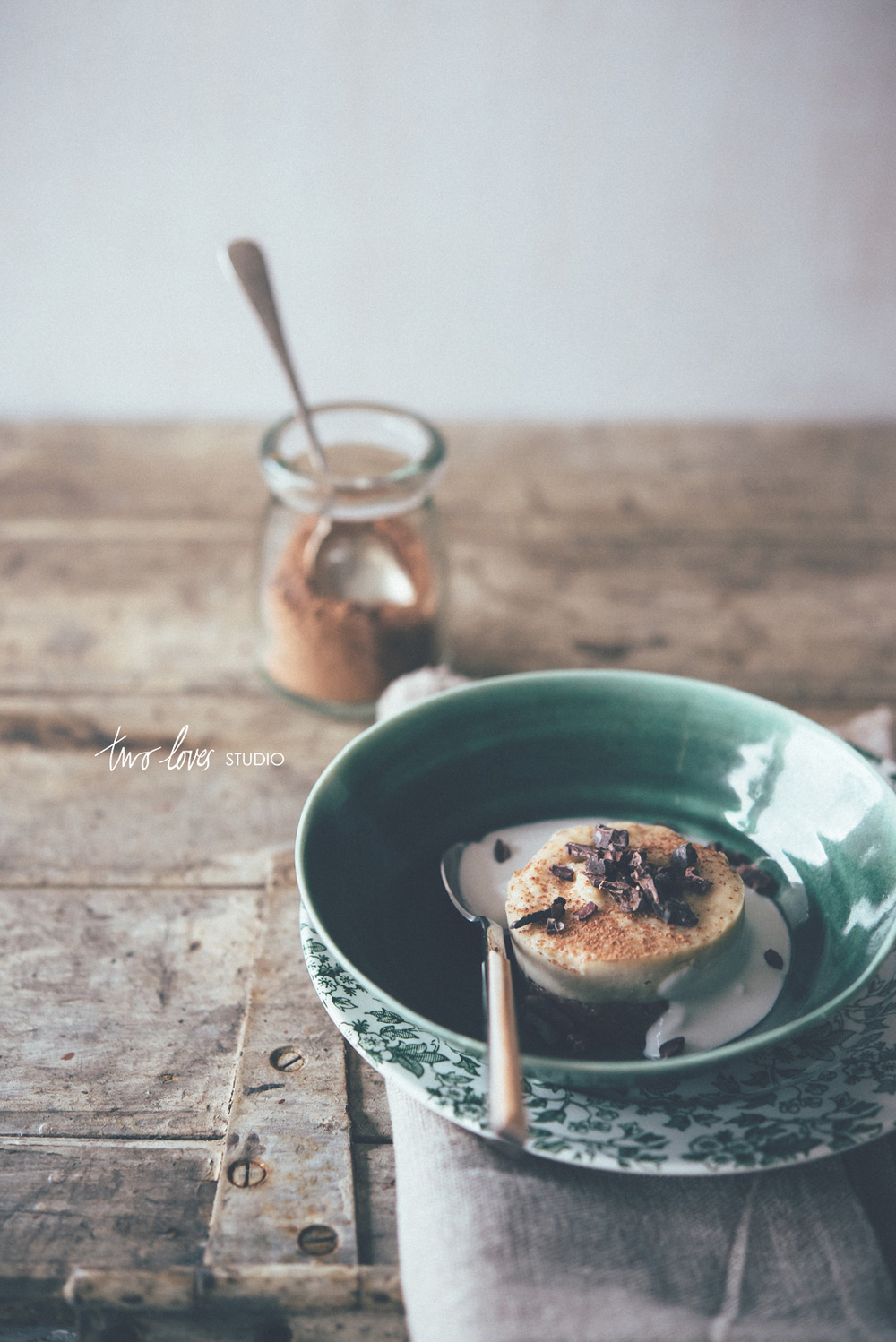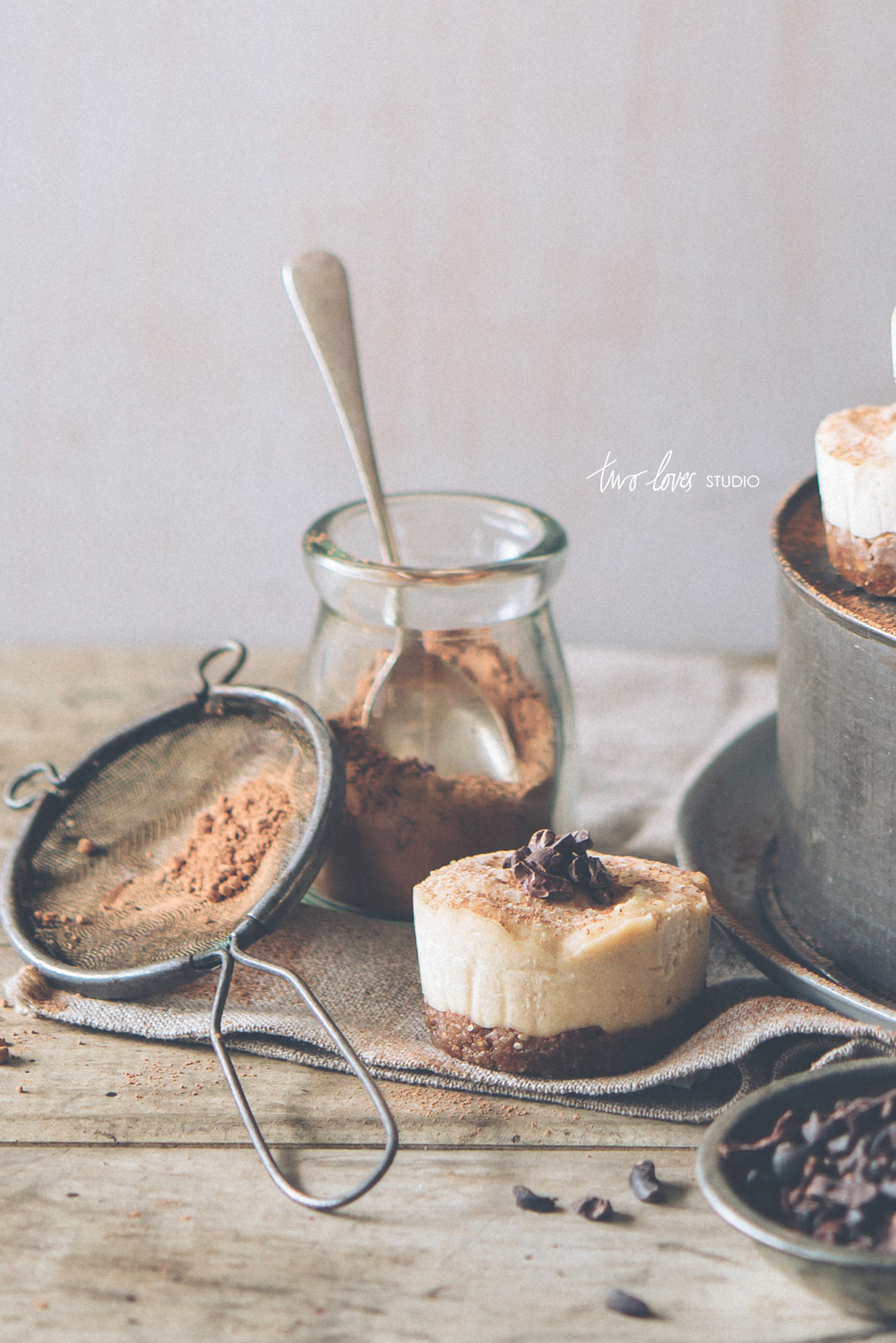 Raw Peanut Butter Cheesecake Tartlets
Ingredients
 Tart Base
6 dates, pitted
3/4 cup walnuts
½ cup desiccated coconut
4 tablespoons Mayver's Dark Chocolate Super Spread
1 tbls rice malt syrup (optional for taste) 
Cheesecake Filling
120ml (4oz) coconut cream,
1 cup raw cashews (soaked over night and drained)
1 tsp vanilla extract
3 tbs Mayver's Smooth Peanut Butter
¼  cup coconut oil, melted
1 lemon, juiced
2 tablespoons rice malt syrup
Directions
To make the base, lightly spray a cupcake pan with baking spray.
Soak dates for 5 minutes in hot water. Process walnuts until it resembles a fine meal. Add all other ingredients and process until combined.
Press mixture down evenly into cupcake tray leaving a well for the filling in each one, and pop in the freezer while you prepare the filling.
To make the filling, blend all ingredients for 1-2 minutes until a creamy texture is achieved. Pour filling on top of crust, and place in the fridge for 4 hours, or until set.
Once set, remove, garnish and serve.
This is a Mayver's recipe.