Exactly a week after my Brooklyn Composition + Styling Intensive, I backed it up with a 2-Day Composition + Styling workshop in Toronto with Sophie from The Green Life.
Although both food photography workshops were similar in content, they were different in delivery.
We had two days to really explore composition theory in Toronto with many hands-on styling sessions throughout the weekend.
The key differentiator at this food photography workshop was that we worked in a professional photography studio, Geary House and wait for it….we had access to their killer prop collection via The Props.
And this is no ordinary prop collection. It's been carefully cultivated by Lara McGraw, a Toronto-based stylist and designer, over two decades.
She has an instinctive sense and taste for simple beauty. She's managed to source and curate unique items with her appreciation for the role props play in bringing a shoot to life.
Attendees had access to props from this collection, as well as one of the largest background libraries I have seen.
This allowed the class to really focus on the strength of the new composition skills we taught throughout the weekend.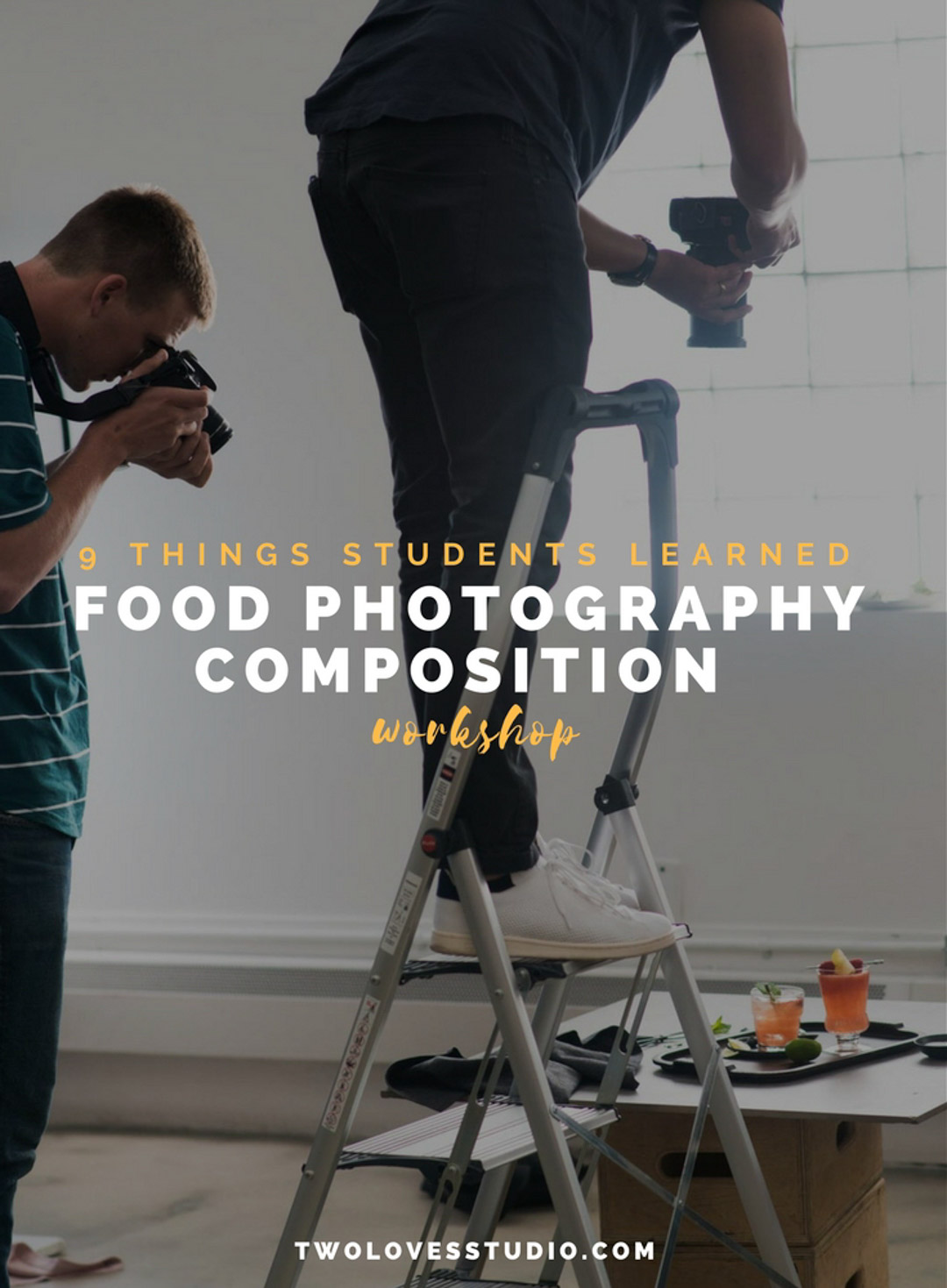 9 Things Attendees Learned From Our Composition +
Styling Food Photography Workshop
The focus of the food photography workshop was on strengthening the weak areas the attendees felt they had.
Sophie and I surveyed the attendees with a questionnaire and built the content around what they felt were the gaps in their knowledge, experience and confidence in terms of food photography composition and styling.
#1 – Bring More Depth To Flat Foods
Flat foods can be a challenge to style and compose. Most of the time an overhead shot will save your bacon 9 times out of 10.
But you can still be left with a shot that looks flat and lacks depth.
We explored targeted composition techniques that could build and add depth to flat looking foods, focusing on props, layering, movement and shadow manipulation.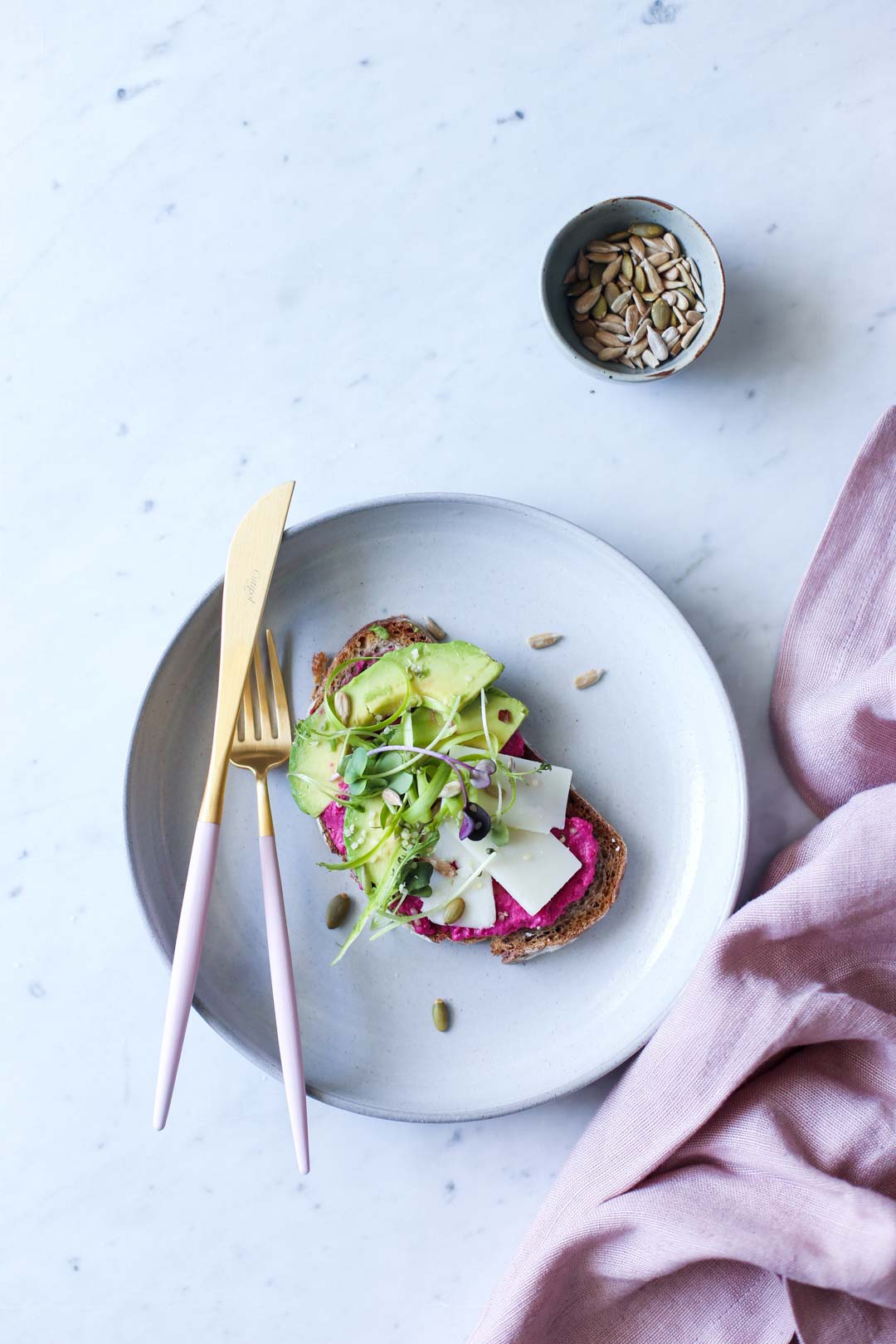 #2 – Position and Highlight The Most Delicious Aspects of Food
The key goal of composition is to highlight the most important subject in your frame. We explored a number of composition theories to match the types of food and stories the attendees wanted to tell.
This allowed them to highlight the key subjects and ingredients in their shots.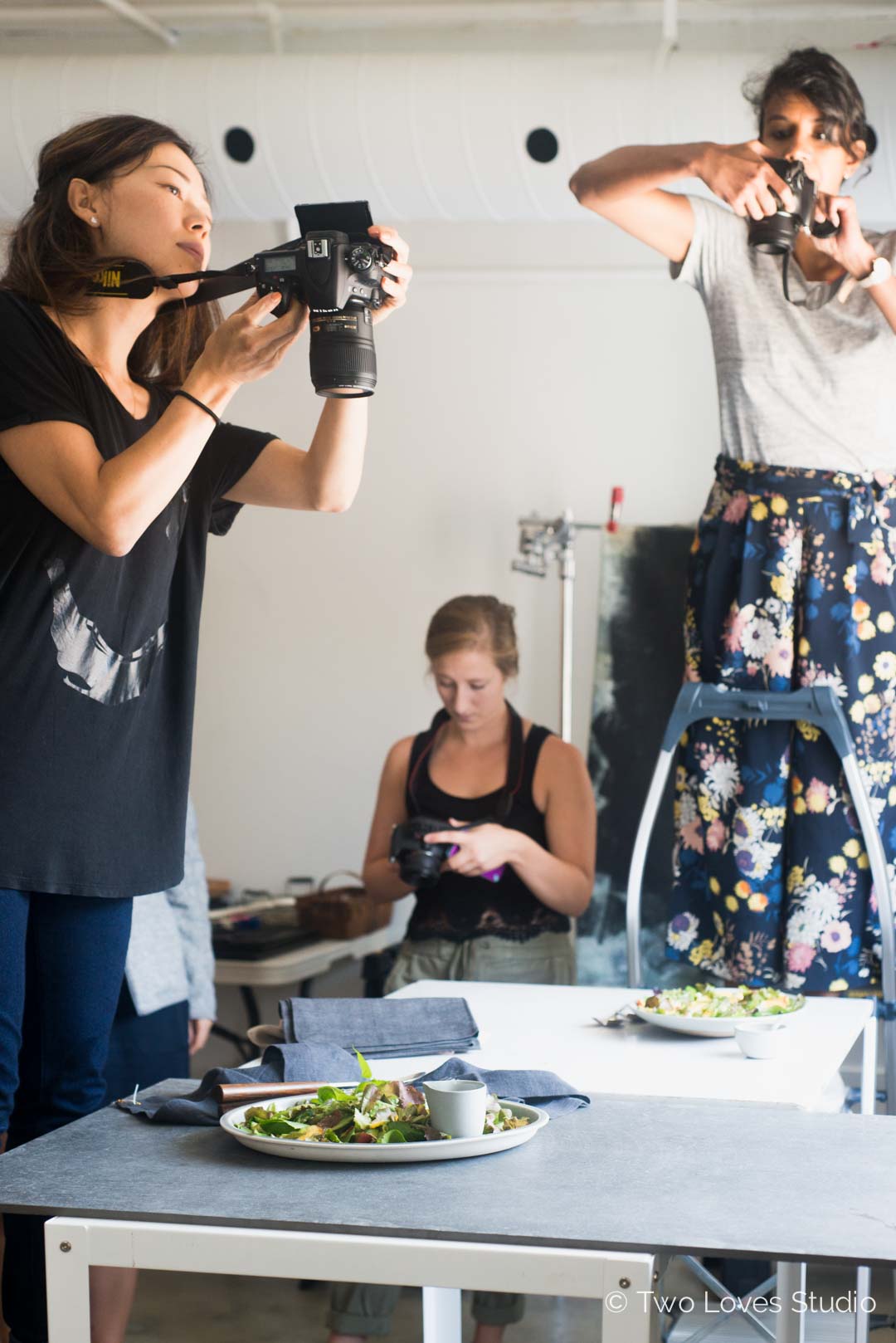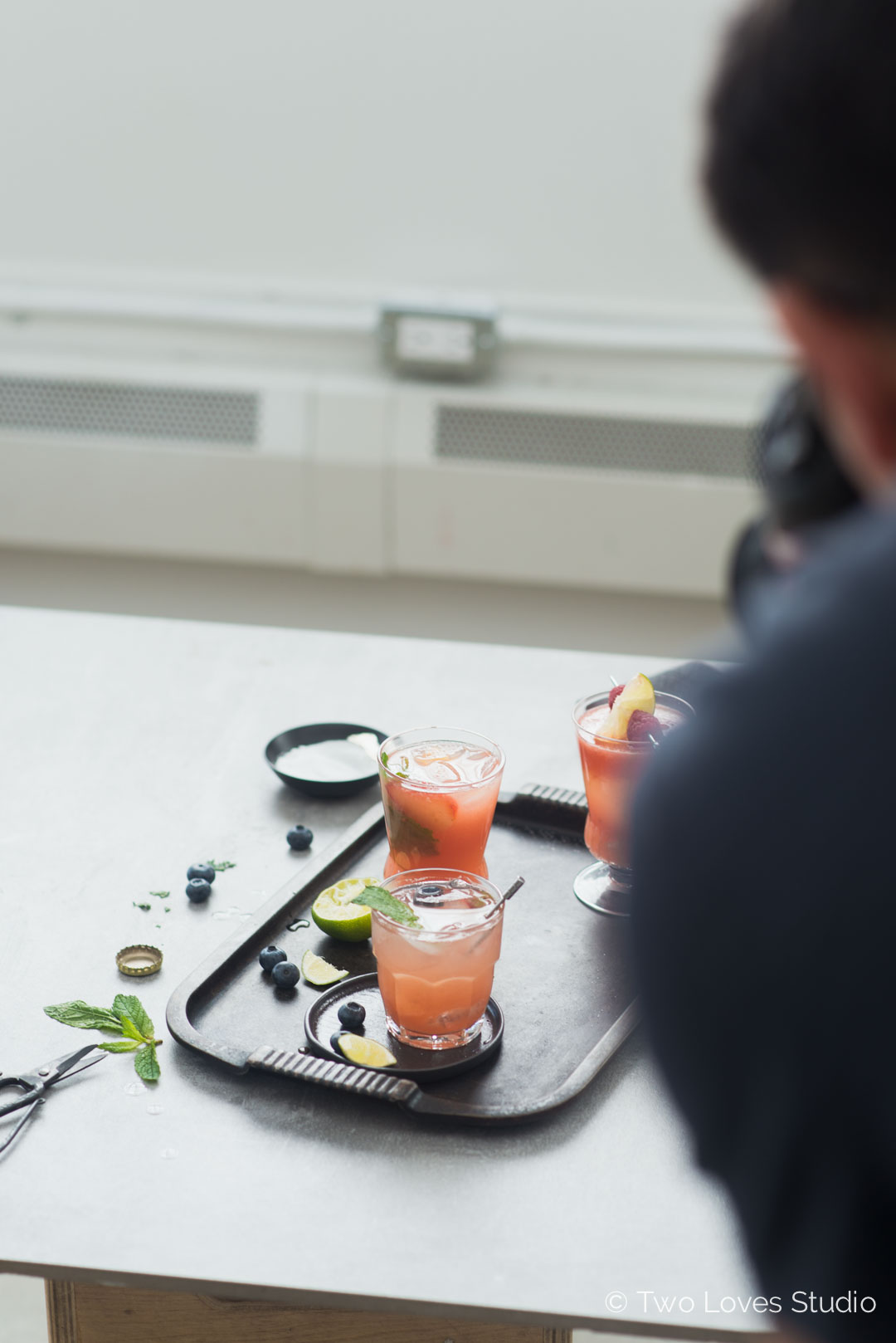 #3 – How to Bring Balance + Harmony to Your Work
This came up time and time again as a gap for students. They felt that their composition felt forced, lacking balance and harmony.
Sophie and I did numerous styling demonstrations and showed how we would approach creating a harmonious feeling within our work.
#4 Confidence to Shoot Many Angles
It is easy to just simply shoot our 'go-to' angles and rarely explore anything else. This can leave our body of work lacking dimension and interest.
I set up summer drinks shot and we tethered as we shot a range of angles paired with lenses to find the hero angle. We also explored how to overcome perspective distortion.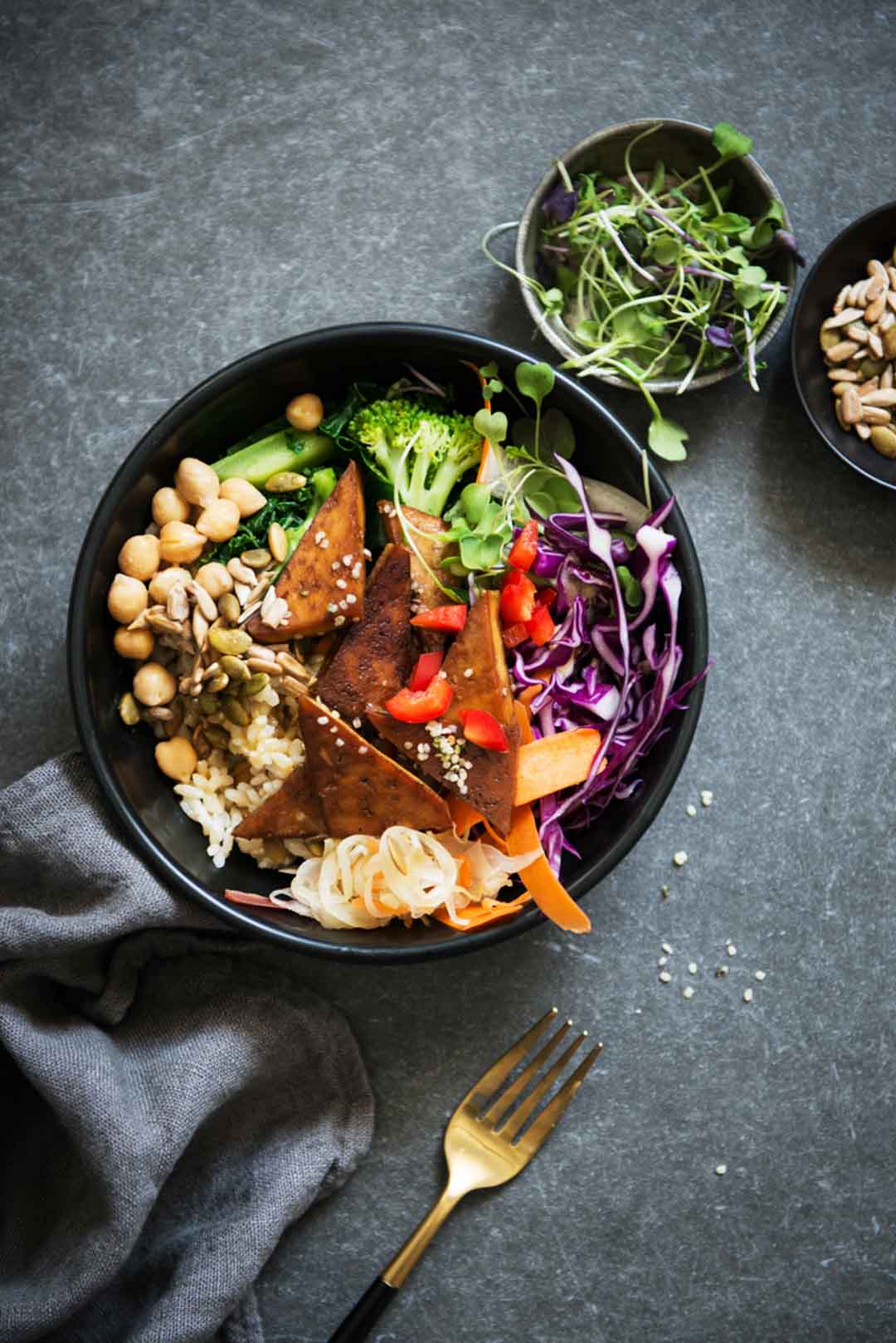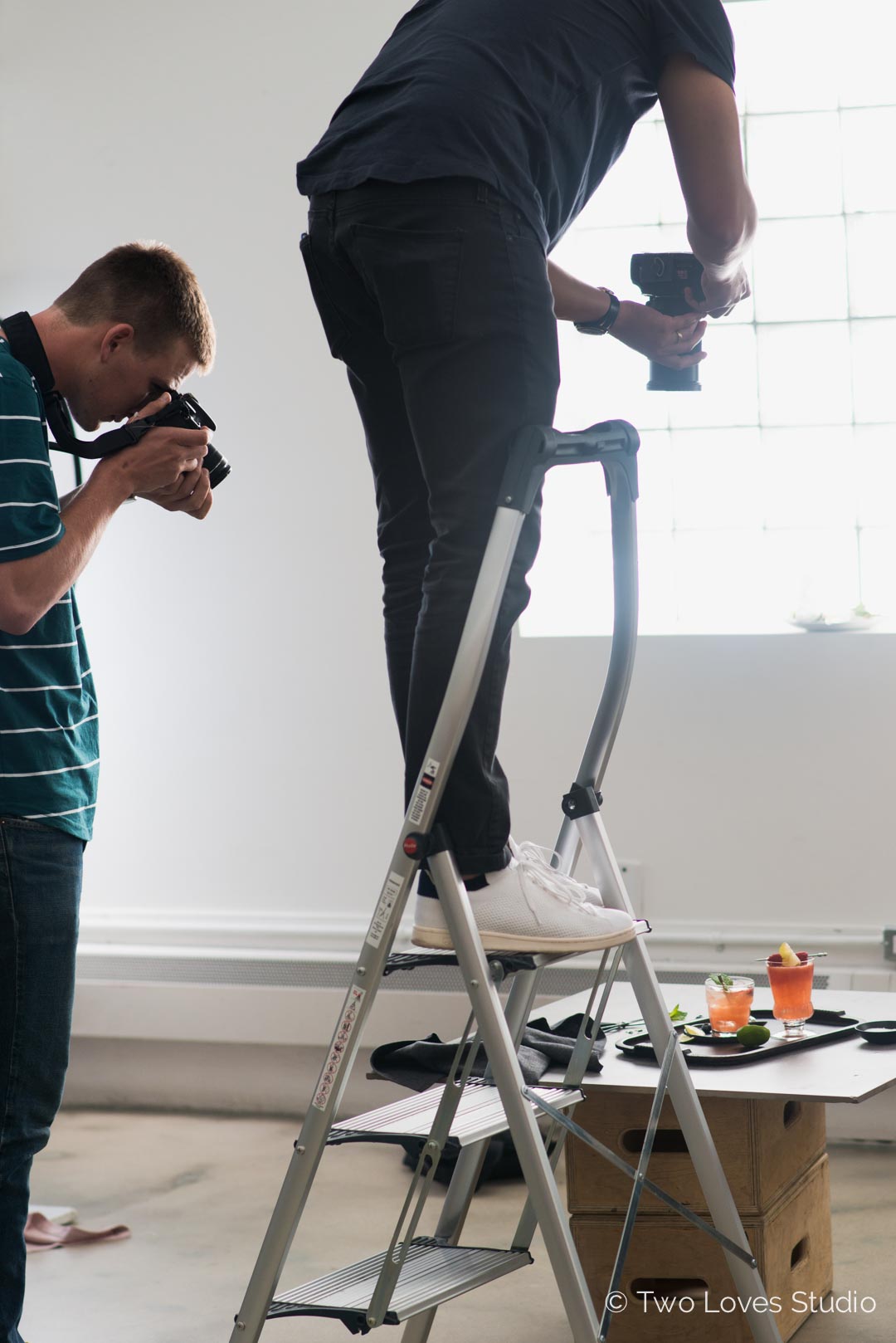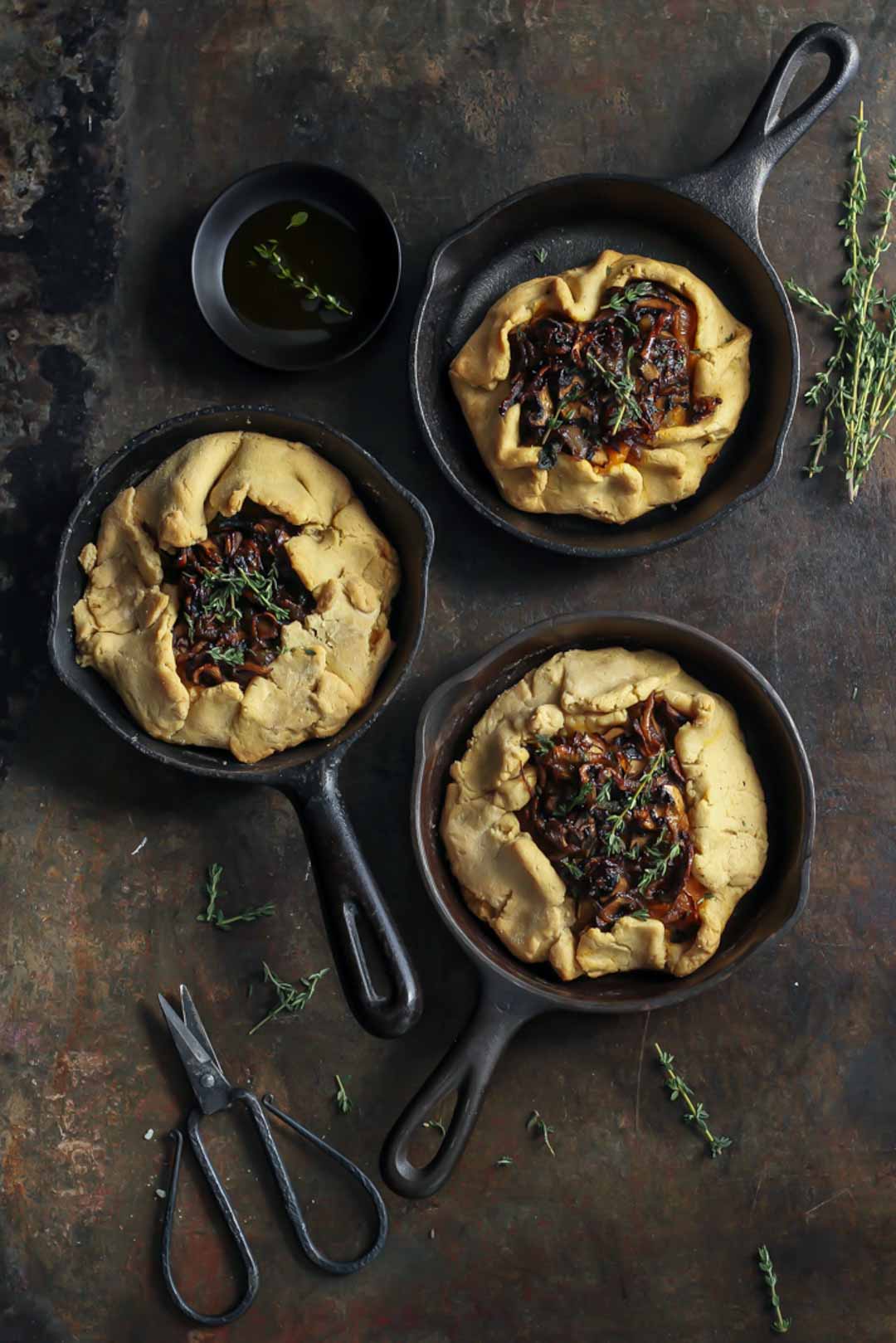 #5 How to Make Complex Scenes That Support The Story
Tying props together and incorporating them into your scene is no easy task. Especially when you don't have access to a range of props.
We focused on deepening the definition of props, and how you can make a scene more complex without 'just adding stuff 'to your frame. Focusing on the end goal, which is supporting the story, we explored a range of techniques in all of our hands-on sessions.
#6 Finding Style So Your Work Feels Distinctive
There are what seems like endless amounts of composition techniques out there, complicated with how we uniquely interpret them and apply them to our work.
Sophie and I encouraged attendees to pick the standout two or three that really spoke to their style or the style they were hoping to create for themselves.
This could then be integrated into their hands-on styling sessions, honed and crafted.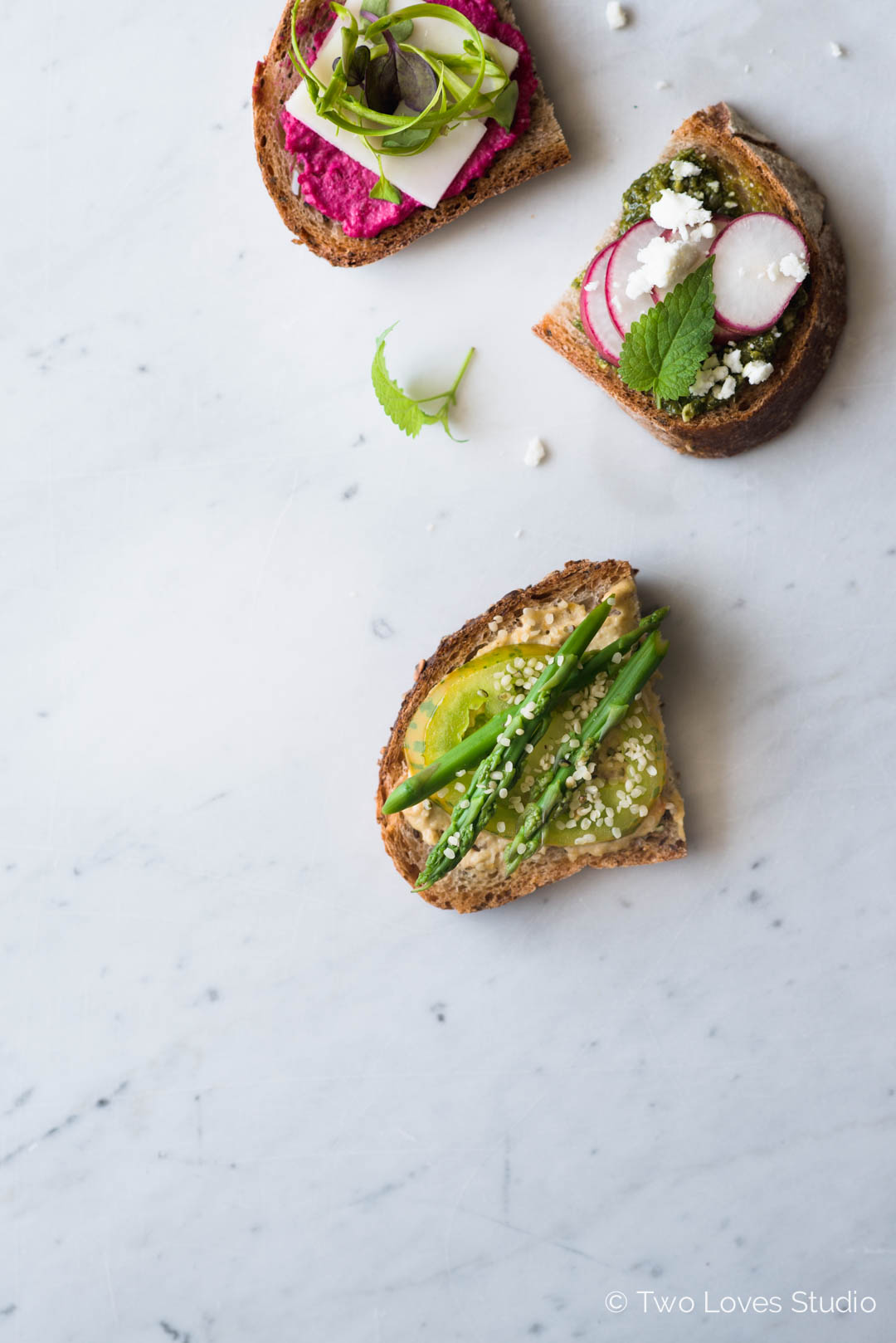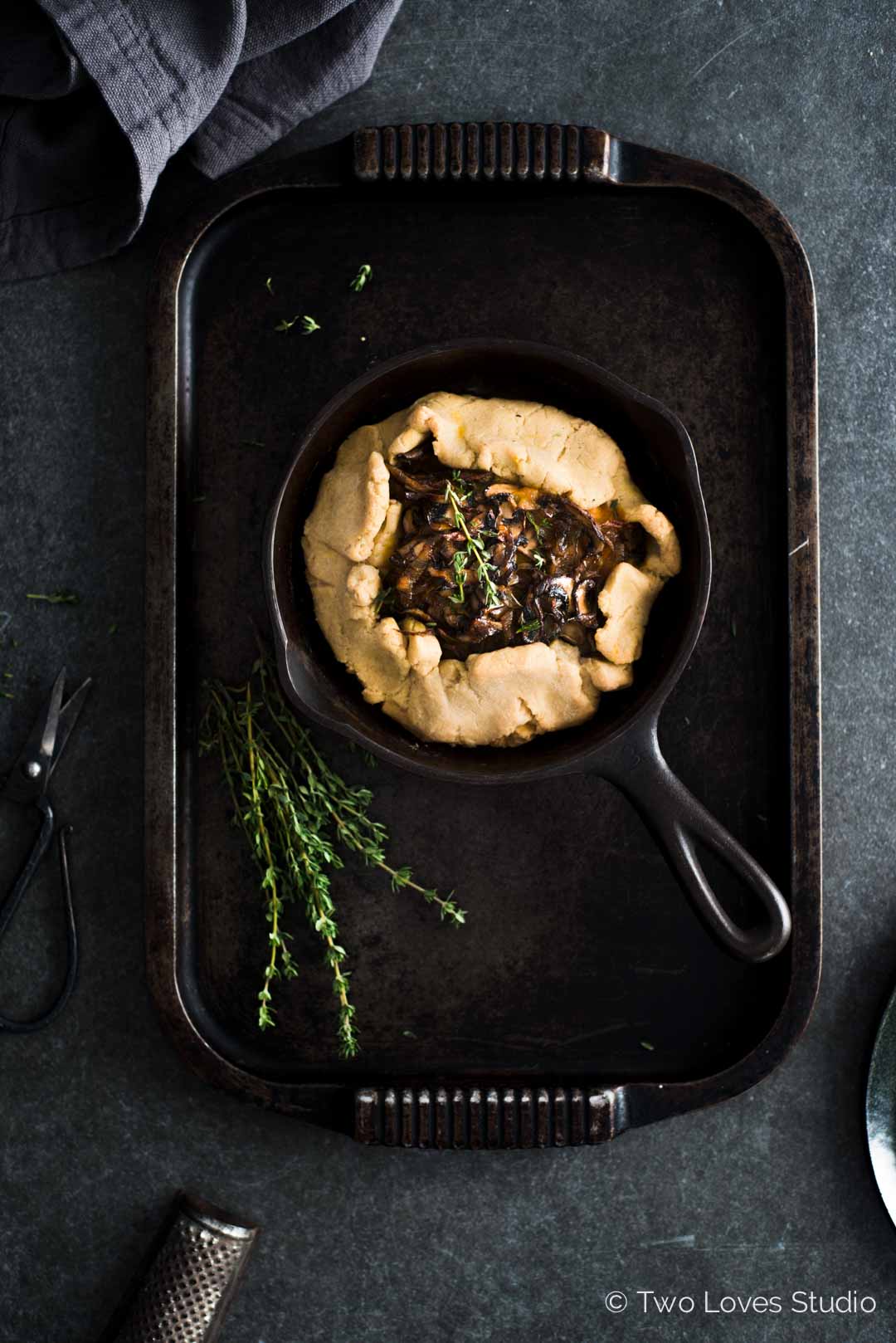 #7 Making Savoury and Brown Foods Beautiful
Time and time again, savoury and brown foods get a tough rap that they're difficult to deal with. The second day of the food photography workshop weekend was focused on how we both approach salads, side dishes and brown foods.
With the new confidence we had about what defines a prop, we worked with simple techniques to make the brown food a focus.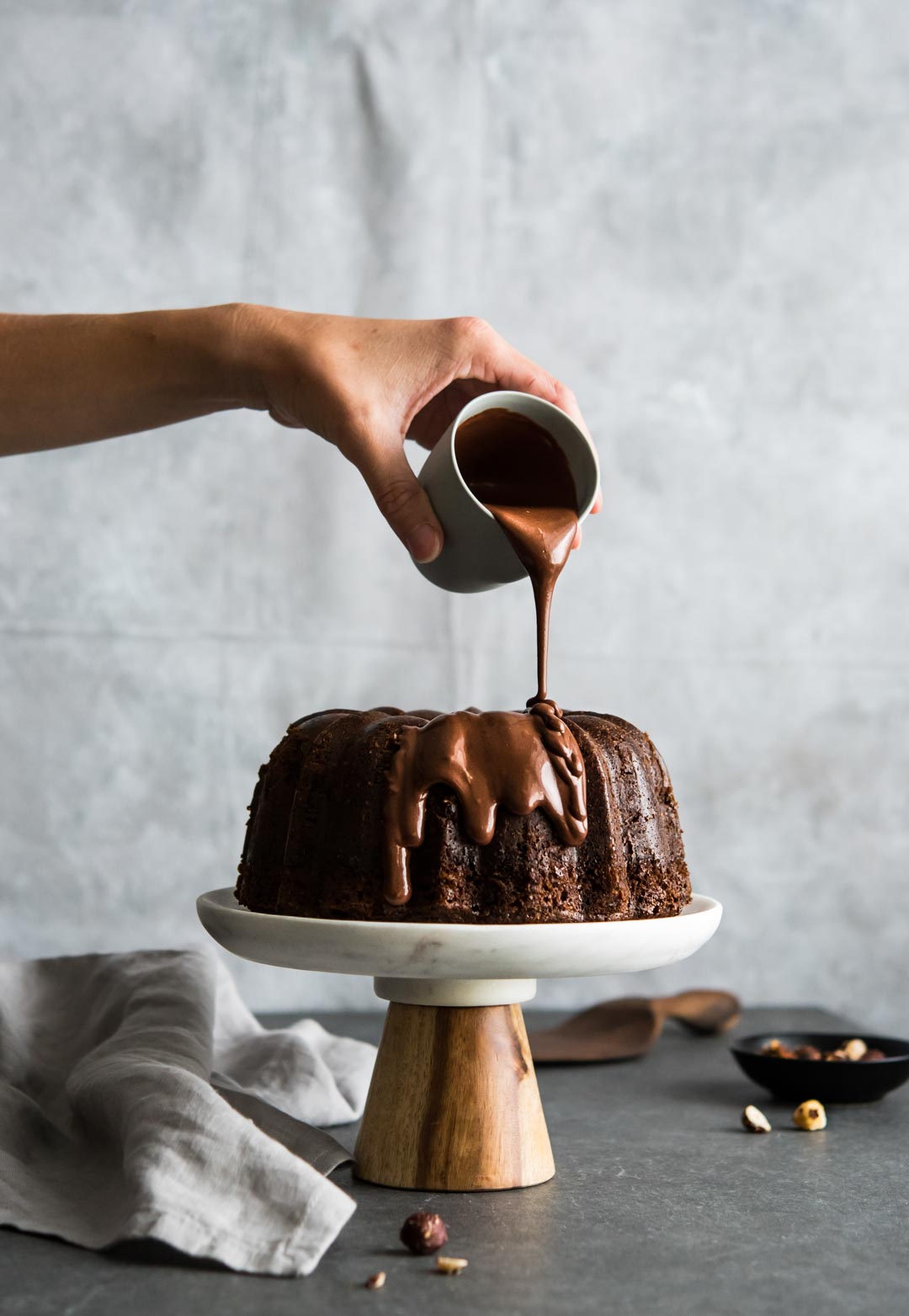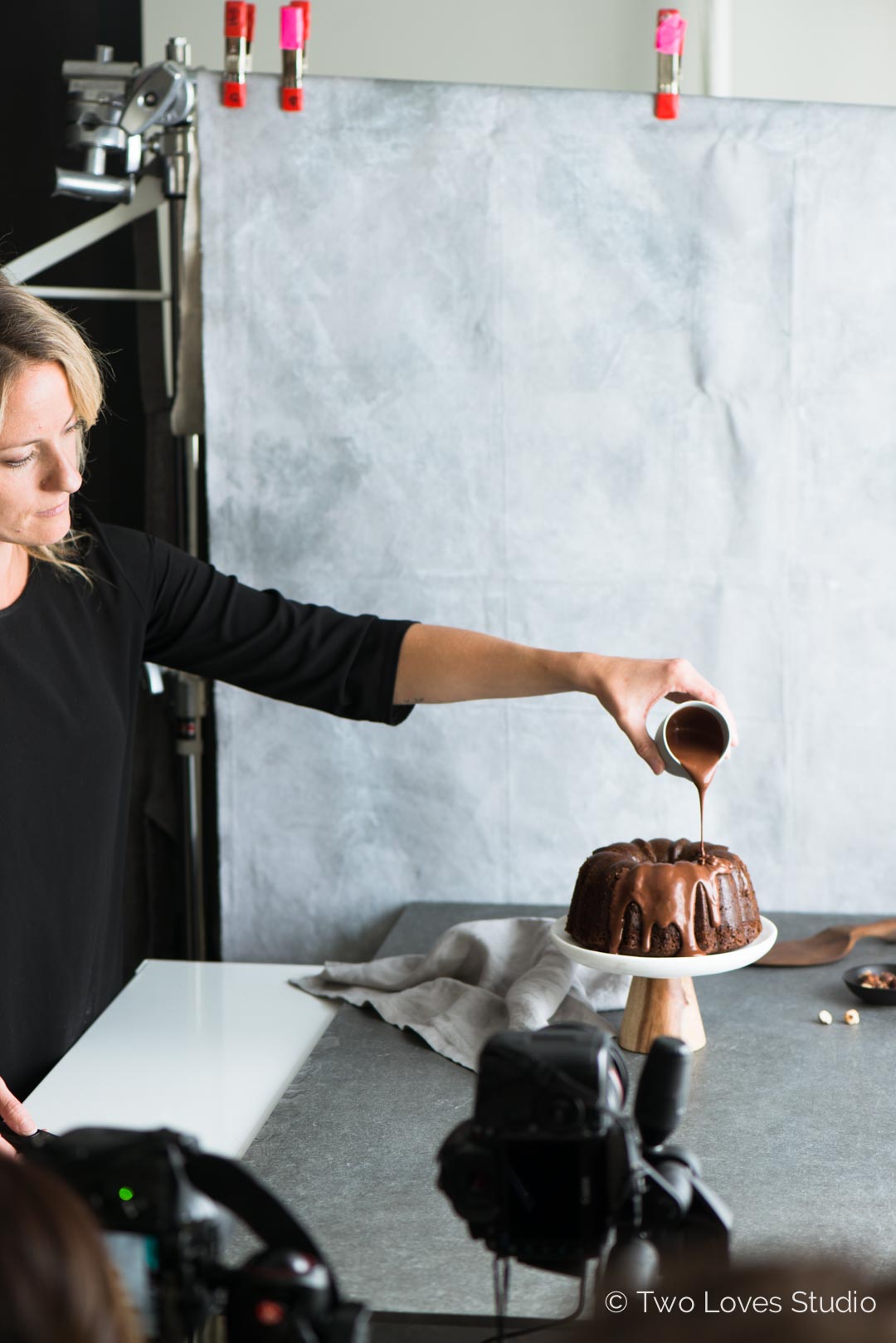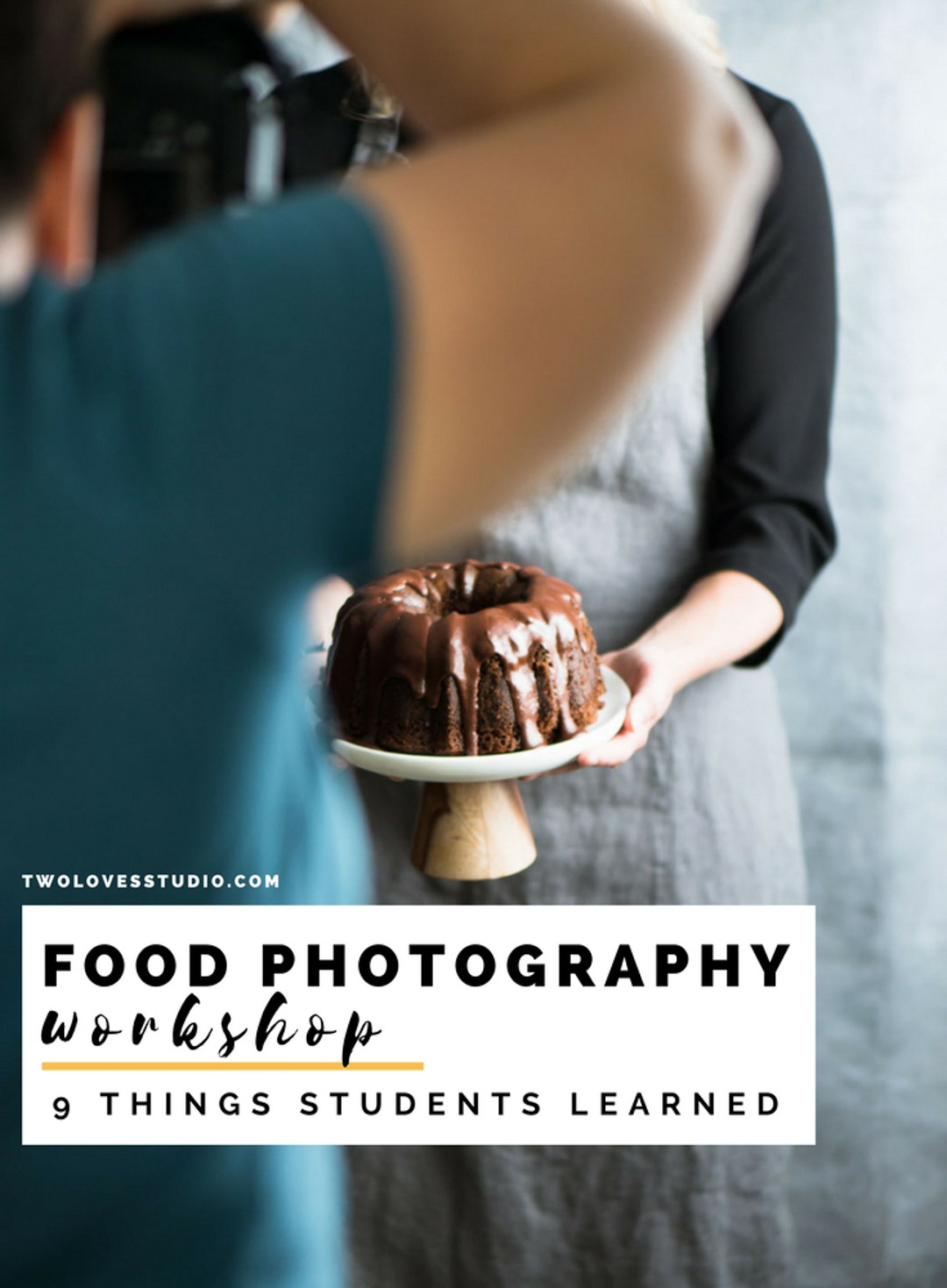 #8 Finding the right pieces to bring the photograph to life
As we know, props are a large part of still life composition.
Finding the right piece can make or break an image. We were able to explore at length all different kinds of props that enhance our story.
We focused on how we do this in both a complex scene and a minimum scene. With a huge prop table, attendees could see how pieces either enhanced or were distracting in their scene, then make the appropriate choice to remove or change their props.
#9 How to Use Composition That Feels Organic
The most important concept at the end of the day, how to use what you've learned to make it feel organic to your work and style.
With over 6 different dishes, spanning both savoury and sweet, different angles and lighting, attendees really got a feel for what worked and what didn't in each setup.
By the end of the weekend, the exploration and image creation was amazing that they could now feel like they knew which composition theories would feel organic in their work.
Thanks to:
Co-teachers
@the.green.lifeStudio + Props@gearyhouse@theprops_gearyhouse
Food Creation
@livingkitchenco@healthy_garage
Attendees@cocoalanesweeterie@fitmittenkitchenRead Ashley's Workshop Experience:Life Lately: Toronto Food Photography Workshop@saltnpepperhere@dailyplates@nadiabelangerphoto@paul_bart@maplechutney@pearlmakesfood@docsevs@candacephotos@jillfreestylefarm
Do you feel that you have an area of food photography composition that needs to be strengthened? Which learning aspect stood out for you the most from this list? Let me know, I'd love to chat!