In this last post, I want to share some pricing tips when it comes to talking about pricing with clients and getting paid.
If you haven't read the other posts in this series, make sure to check them out: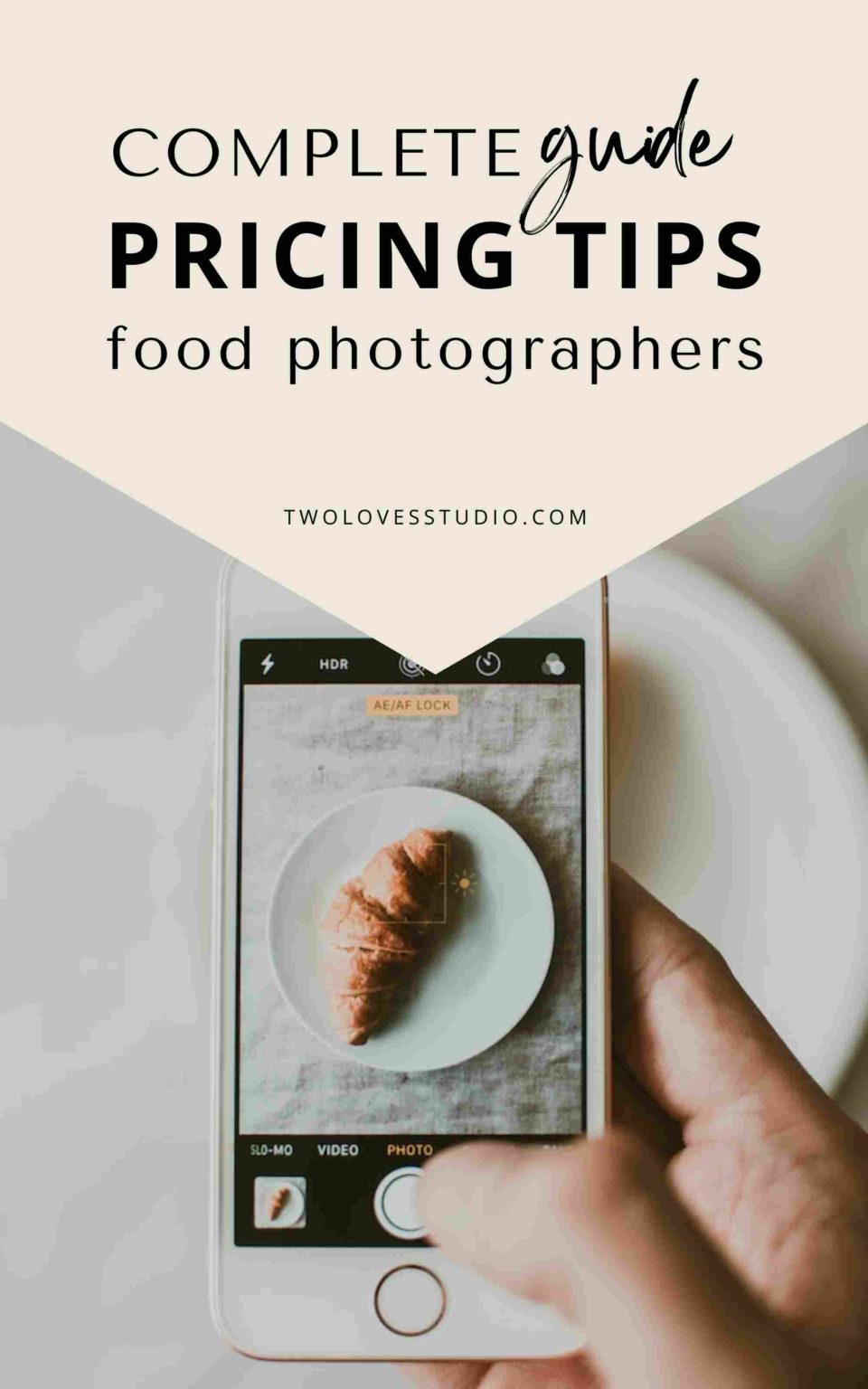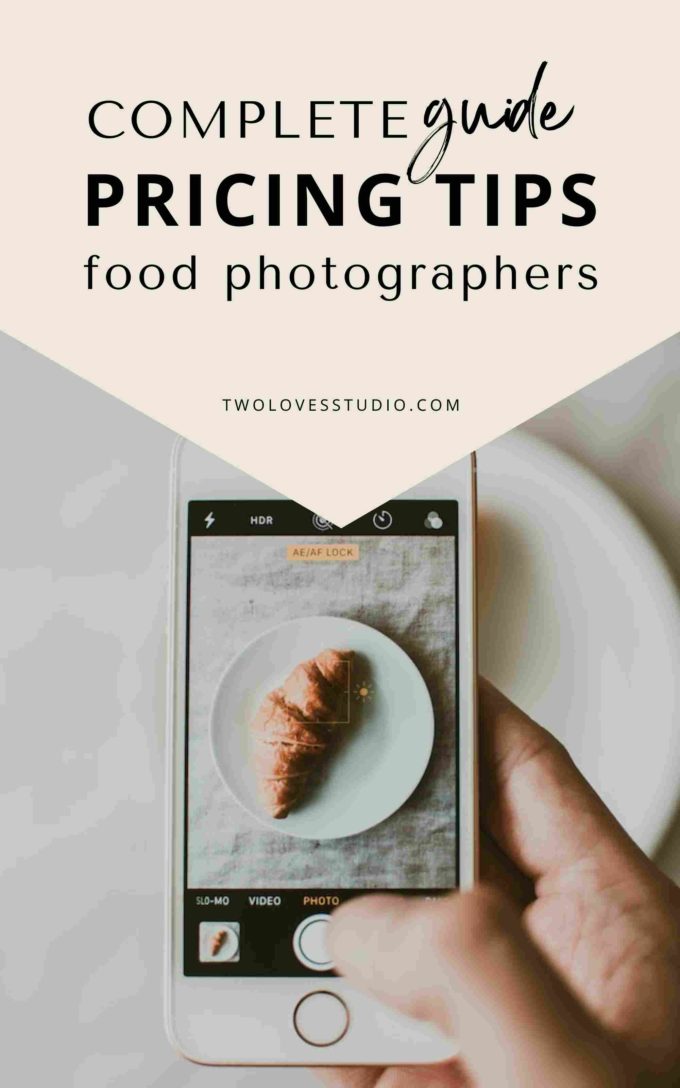 Tips For Confidently Pricing Your Food Photography
Most of my tips come from experience and mistakes I made early on! Here are some tips to think about when pricing your food photography:
We will cover these more in detail below.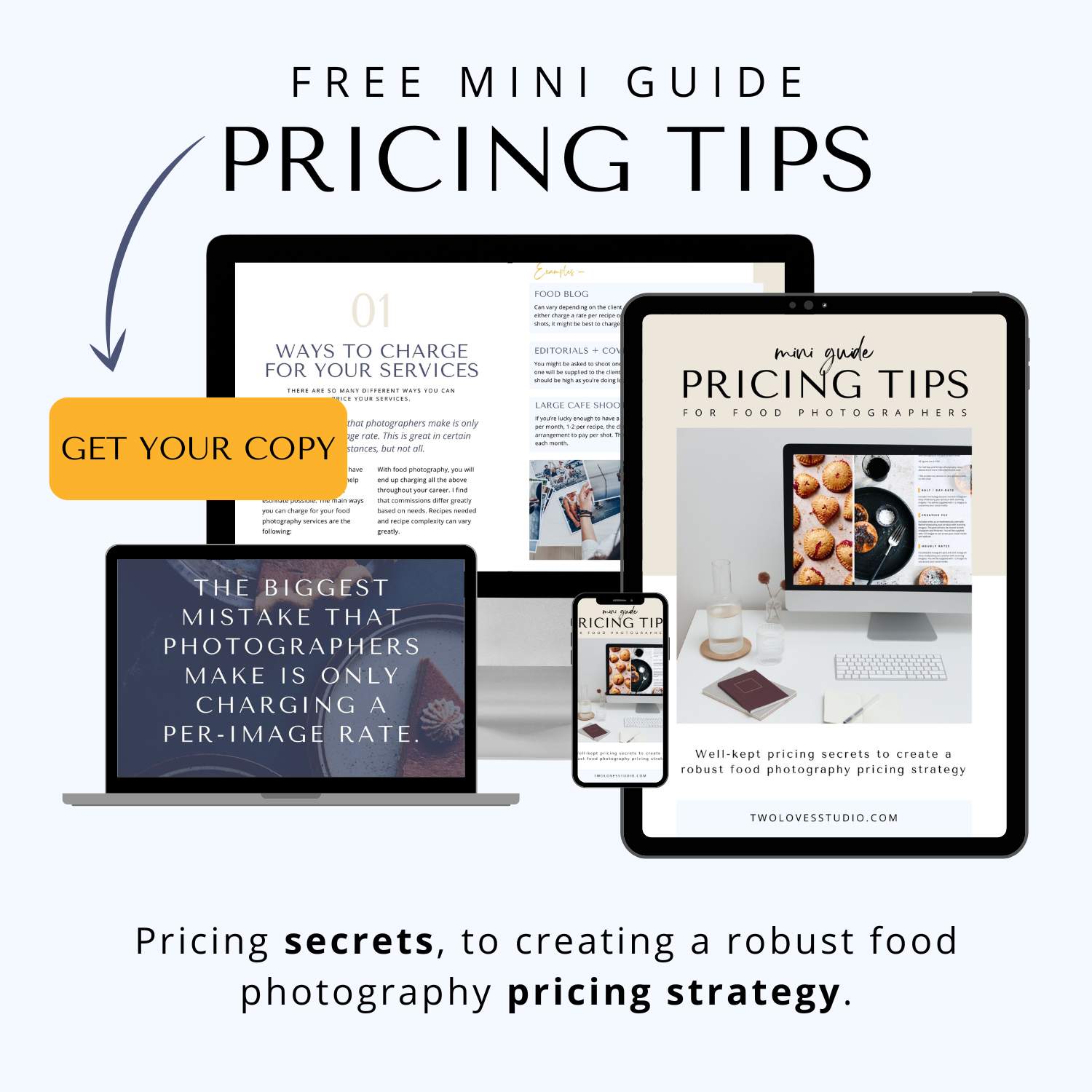 It's Better To Increase Your Price Later Than Decrease
It is much harder to go backwards and decrease your prices because you made a mistake or find clients aren't willing to pay those figures than to increase in the near future.
This doesn't mean that you have to undercharge but err on the side of caution when starting.
Increasing your pricing six months down the track looks like your business is flourishing and you're gaining more skills, than reducing your pricing because your current skill set didn't match up with perceived value.
If you find that you're working too much or rarely hear 'no' from clients, it might be time to increase your rates.

Prices In Writing Command Authority
It's as simple as that. Prices that are in writing are more believable.
This should be on a formal estimate with details of the services you're offering, with your branding and details. Or you might have a pricing list on your website.
Because food photography commissions are always unique, not like other niches, it's hard to have packages tailored to all clients.
In lieu of a written price list, when you've got the full brief details, send the client a written estimate, branded with your logo, contact details and business number.
This looks much more professional than just typing it into an email.
Give Estimates Not Quotes
Because you can't guarantee production costs, it's best to give the client an estimate over a final project cost.
Clients should be paying in addition to your creative fee:
Groceries and ingredients at cost
Studio or prop rentals
Talent frees
Overtime
Retouching per hour
Not every job will have these things, except ingredients, and it is hard to know the final cost of these production fees.
Add them as a line on your estimate and make sure it's clear that 'final production fees are subject to change'. Labeling this clearly as an estimate and using this word with the client will further strengthen the idea that the final invoice will be different.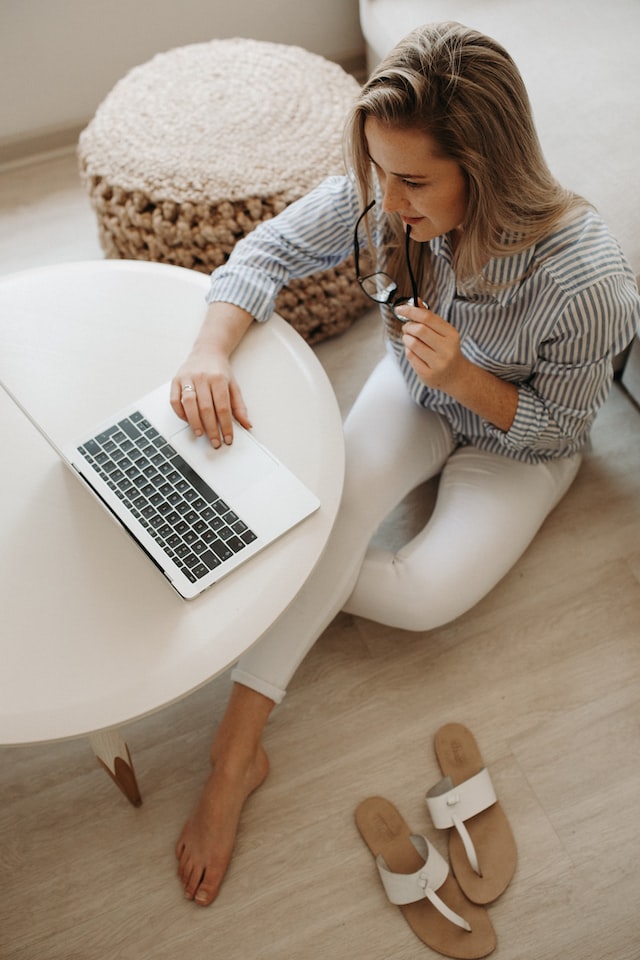 Only Discount Future Work
Usually, I would recommend not working for less money. However, if you have a repeat client, it can be a strategic move to give them a discount if they hire you regularly.
Letting the client know that you will give them a discount for future work gives them the incentive to work with you over someone else.
If you give them a discount on the first commission, then you aren't rewarding them for repeat work, yet. Communicate via email, phone or in your agreement/contract that any discounts will be given for subsequent work.
Pricing Tip: Always Get A Non-Refundable Deposit Before The Job
I highly recommend asking for a non-refundable deposit to book your services.
If a client backs out, you could be left with fees for studio or prop rental, food you've bought, (which is often $100's when working with food), etc.
Not to mention if you block off time for a client and they don't pay a deposit, you will be turning away other clients.
Very rarely have I not asked for a deposit before I start a job. When I haven't asked for one, it's usually because there are no upfront fees.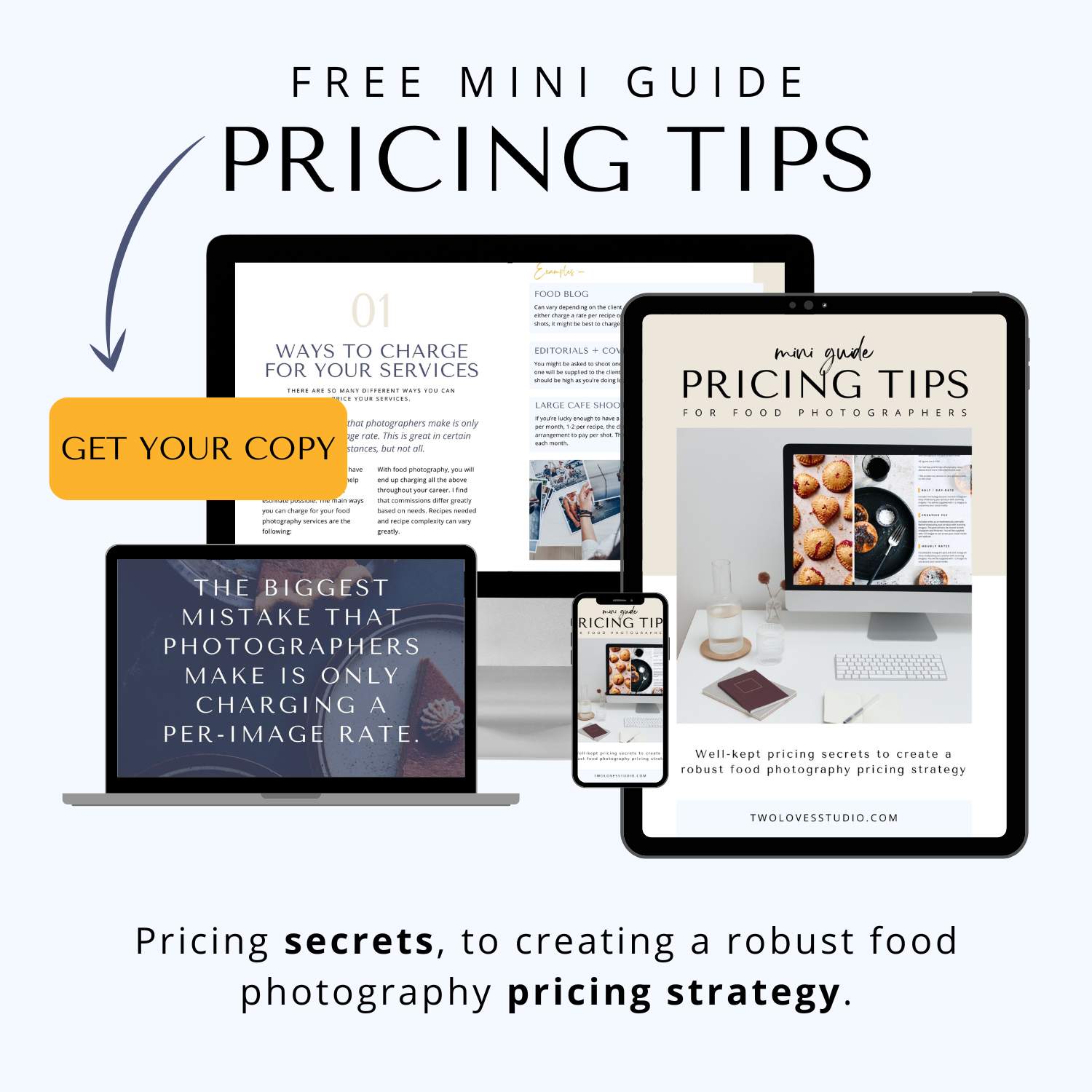 For more pricing tips, make sure to check out my Pricing Tips: Mini Guide. Jam-packed full of well-kept pricing secrets, to creating a robust food photography pricing strategy that helps you charge what you're worth.
​