Pricing is a hot, and often scary, topic! It feels like a daunting task to come up with a photography pricing structure and often there isn't anyone to help with that!
I was very lucky at the start of my journey that I had people around me who could help me. If that's not you, don't worry — that's what this post is for!
This post is the first in a series of three.
Food Photography Pricing Part 1 in a Nutshell!
In this edition, my aim is to set you up for thinking about your pricing. A lot goes into coming up with a price. The three main things we are going to cover are:
Who are your ideal clients?
How much do you want to earn each year?
Pricing Influences
To lay the foundation, I'm going to get you thinking about three important questions:
Let's dive in!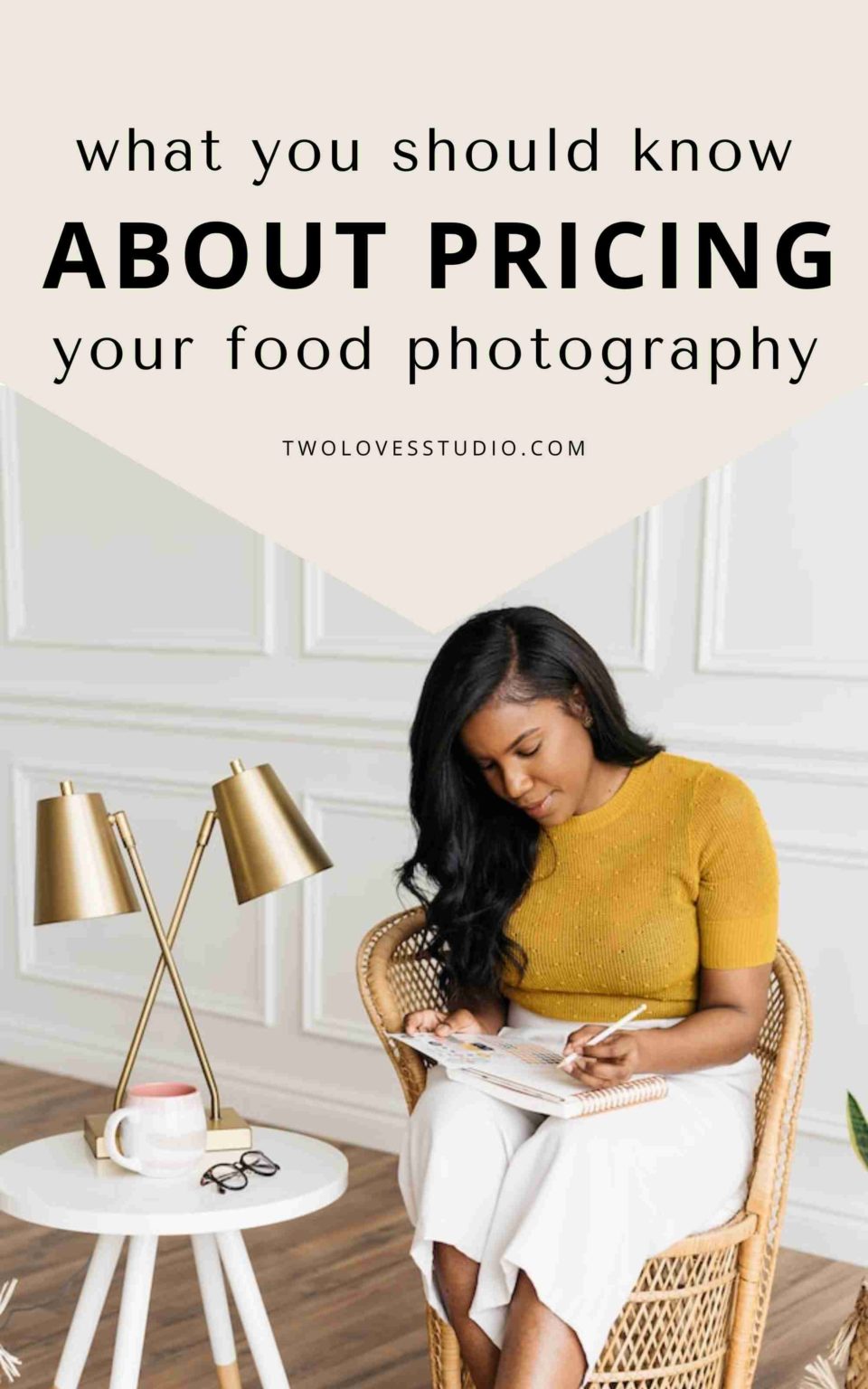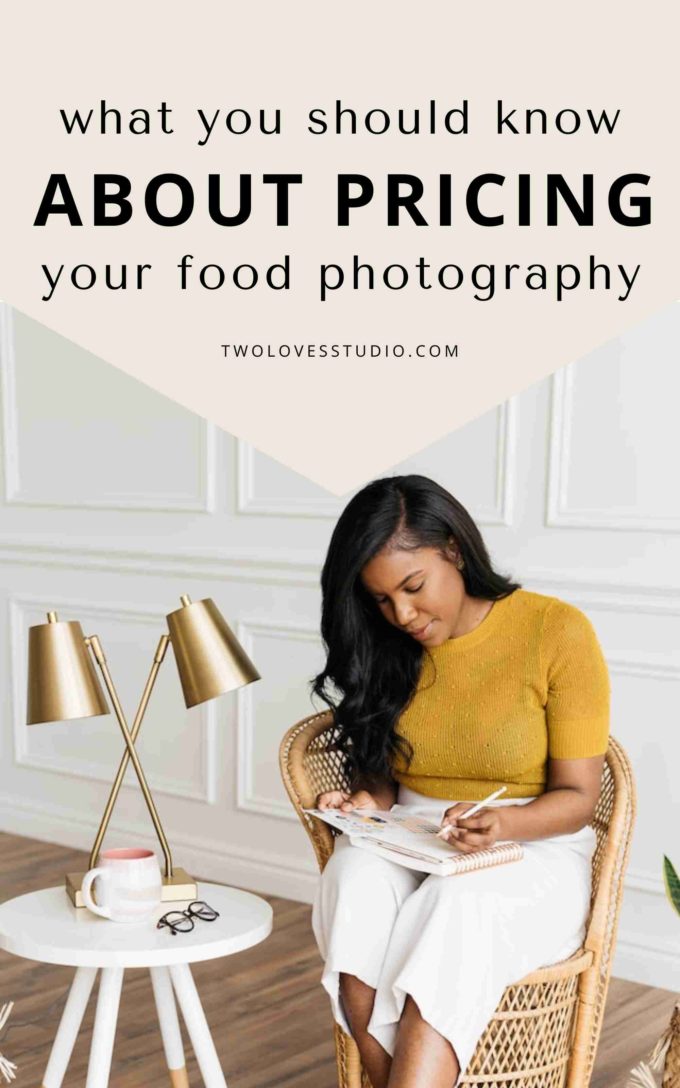 Getting Started: The Two Questions to Ask Yourself
Now that you're ready to start tackling your food photography pricing, there are two questions that you need to ask yourself:
Who are your ideal clients and how much would you like to earn per year?
Let's explore these ideas a bit more.
Who Are Your Ideal Clients?
Take a moment to think about who your ideal clients are, both now and in the immediate future.
The client list that you come up with should match your current set of skills. This is an ever-expanding task, so you can always add bigger clients to this list down the track.
Things to ask yourself are:
Is your ideal client in a certain niche?
Are they a small, boutique or large well-known brand?
Will they want editorial, product or commercial-type images?
What sort of images do you want to create or projects do you want to work on?
How often will you ideally work with them?
Being as specific as possible with your questions will help you to create a solid idea of what sorts of clients you're looking to work with. This will shape your photography pricing.
ACTION:

Make a list of your ideal clients. Get as specific as writing down brands or names of magazines etc.
Don't let those thoughts creep into your head that you're not good enough to work with the people you want to.
How Much Do You Want To Get Paid Per Year?
Now I know this can be an arbitrary question, but how much do you want to make per year?
It might be unrealistic to think that we can replace a full-time salary in the first year of freelancing.
Good questions to ask yourself are: How much would you need to make to maintain your lifestyle? Or what do I need to contribute to my household to keep a roof over our heads?
ACTION:

Write down the figure you want to get paid per year.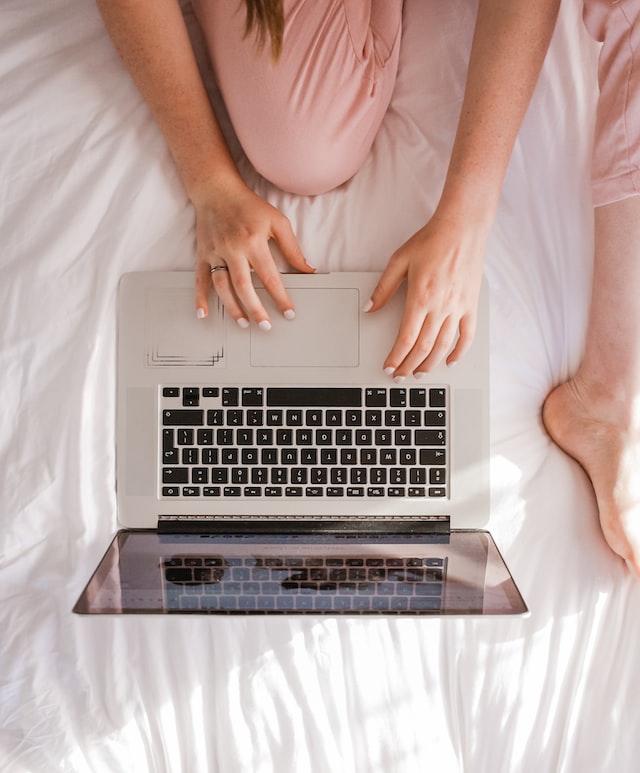 Factors that Influence Food Photography Pricing
Despite what you might think, your price isn't solely a reflection of how good your work is. Shocking I know.
The following factors will play a role in determining your price:
The quality of your work
Perceived value of your work
Your confidence level
Competition
Some of these aren't tangible and therefore subjective. This makes pricing hard. Let's cover these more in-depth.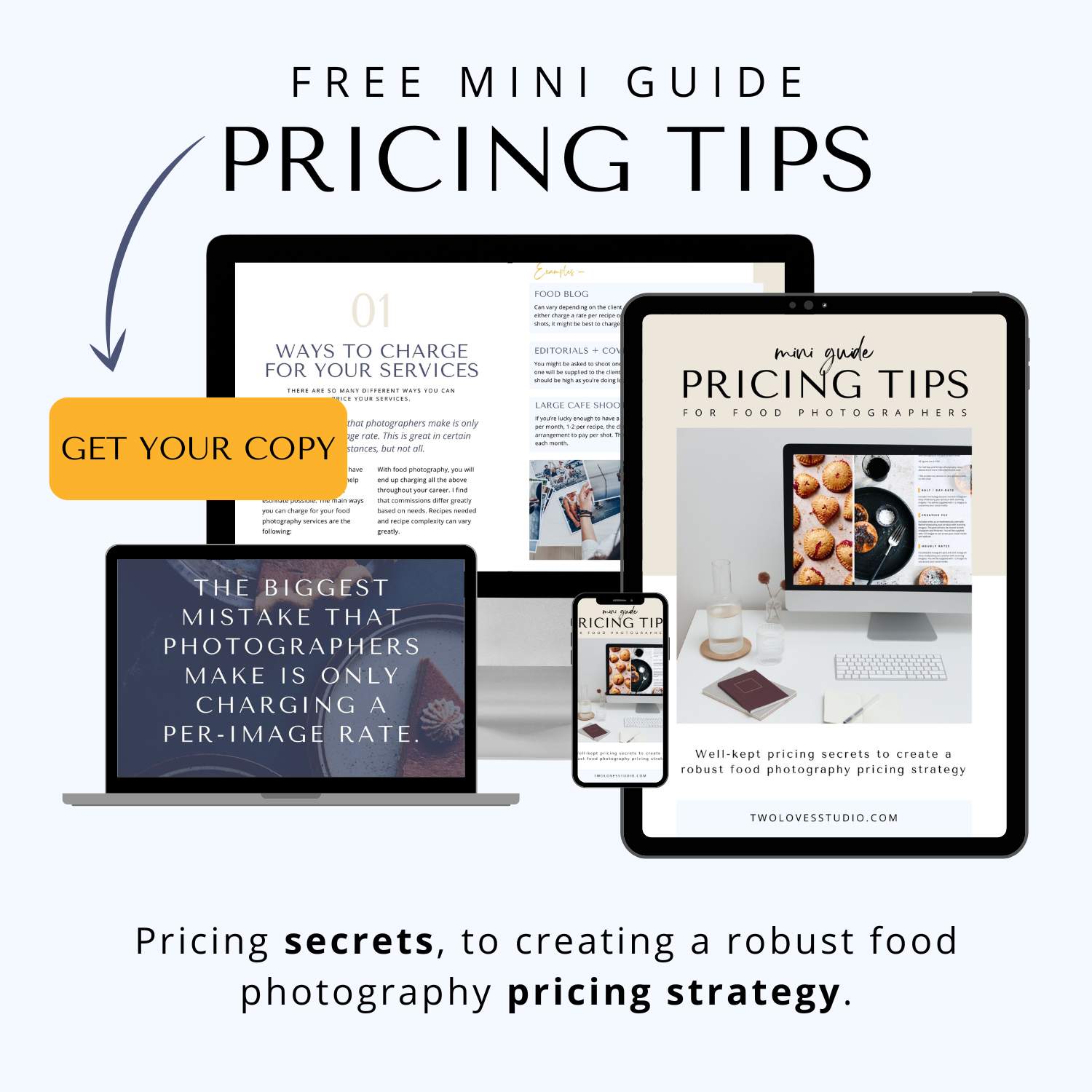 The Quality of Your Work
Some might say this reads as 'how good are you at photography'? But what we're really asking is what is the quality of your:
Images
Lighting, gear, props
Food styling skills
Editing
Business skills
Another way to put it is at what stage are your business or skills? Beginner, intermediate or advanced? How long does it take you to do a shoot?
One of the reasons a beginner charges less is because it takes them longer to do a photoshoot. As you get quicker, and your quality goes up, you will charge more.
ACTION:

Think about the quality of your current work. Does it match your current ideal client?
Perceived Value of Your Work
Perceived value is the worth of a product or service in the mind of the client.
This value will influence the amount the client is willing to pay for your products and services. A lot of the time some clients won't understand just how much work goes into creating an image or they aren't able to see the benefits quality photography will provide to their business.
What do you perceive the value of your work to be? Will the client see that value as well?
Getting these two to match up is an important factor in effective food photography pricing.
ACTION:

Think about what you perceive the value of your work to be. Does it match the quality of your work and your current ideal client?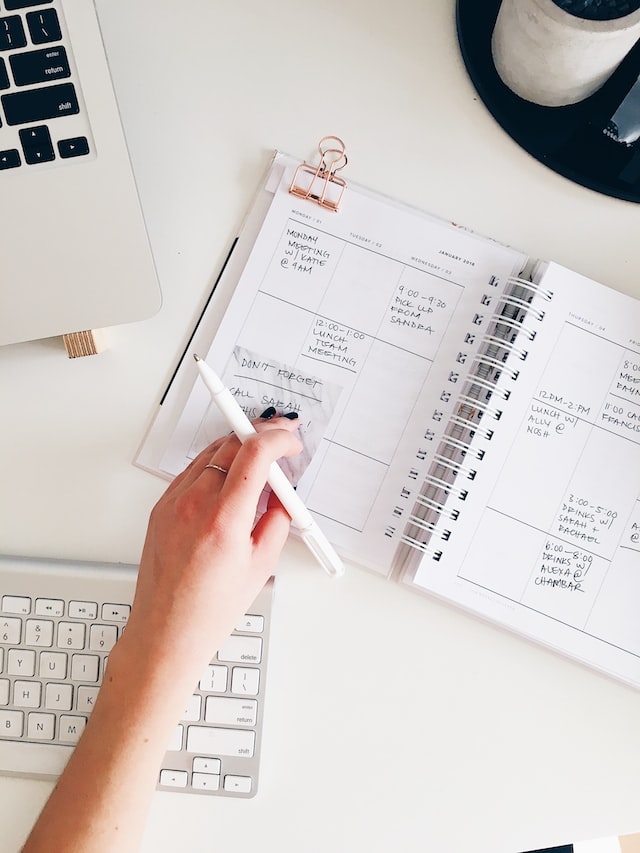 Your Confidence Level
Confidence in terms of pricing for me comes down to two things, how confident you are as a photographer and how confident you are with your price.
As you get further into your freelancing career, you'll have a better understanding of your costs, your time investment and what you should be paid.
You'll be able to speak more confidently about why you are worth what you charge.
You'll start to complete jobs more quickly. This is when your price per hour, per image or per concept, will rise.
As you get more jobs under your belt, you'll be able to tackle these issues and get results faster.
ACTION:

On your next shoot (paid or love project), write down every task you did to complete the job and how long each took you.
The Competition
It is hard to know what your competitors charge, I know, but your clients are most likely comparing your photography pricing with theirs and matching that to their perceived value — yikes!
At the end of the day, your work and style are what sets you apart from your competitors. If the client wants your work they will (hopefully) be open to trying to find ways to make it work where you both win.
I try not to focus on what others are offering. We all have different perceived values and overheads. We have different goals and different styles.
ACTION:

Can you find out what your competitors charge? If so, write down their prices and what that includes.
Next up, we're going to get into the nitty-gritty of those 'numbers and figures, go through an example and I'll even provide you with the template I use for my food photography pricing.