Part of getting draw-dropping, drool-worthy food photo is to have strong food styling skills. One of my favourite things to shoot is fruit pies! There are so many filling options and lots of ways you can make the food interesting.
As I have a minimal style, I like to think really hard about the small details in food and how I can kick the image up a notch with my food styling.
Read this article if you're interested in how you can shoot a minimalist style with your food photography.
So you can create photo-worthy pies, here are my top 7 food styling tips for pie crust. It includes a bunch of pastry tips that you'll be able to focus on with any pastry recipe.
For the recipe I use, check out this post.
Tip #1 – Consider Your Pie Topper Pattern.
This is the most interesting part of your food. You won't need to focus or rely on a lot of props when there is lots of interest in your food. There are many patterns that we can make for the top of our pie to make people stop mid-scroll on Instagram.
Before you make your pie, have a pattern in mind for your lattice. Head to my Pinterest Board: Pies to get some inspiration.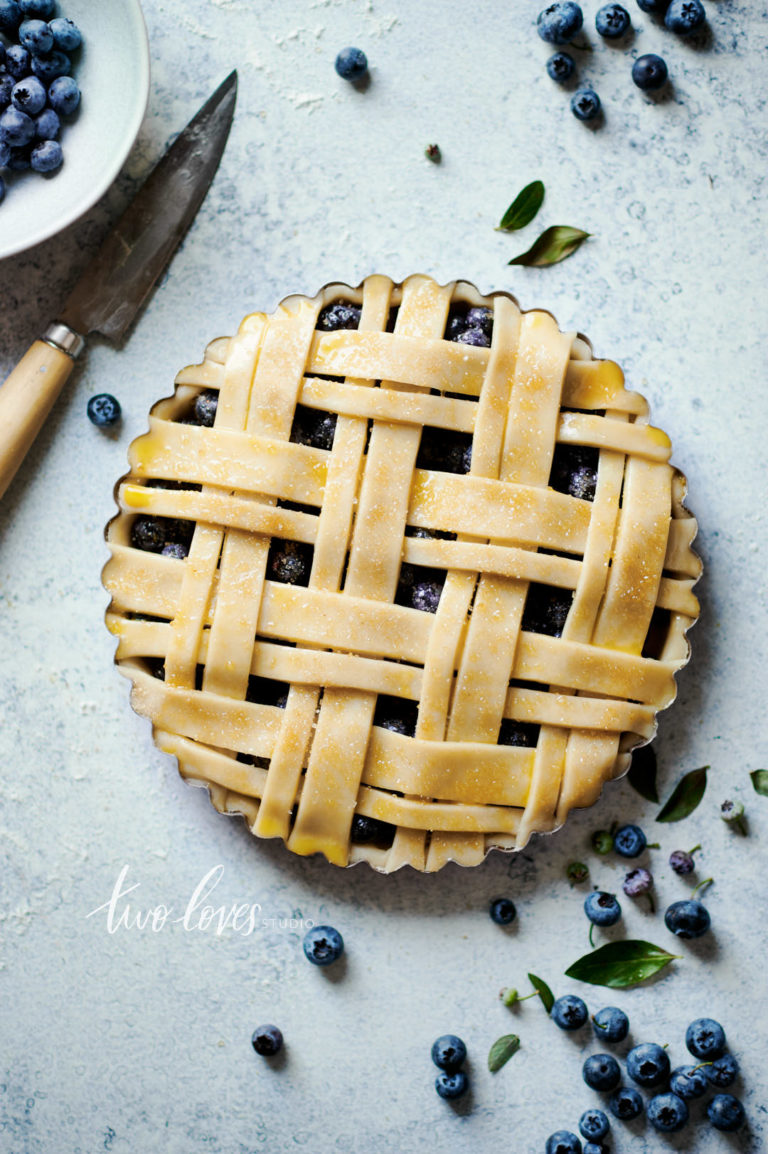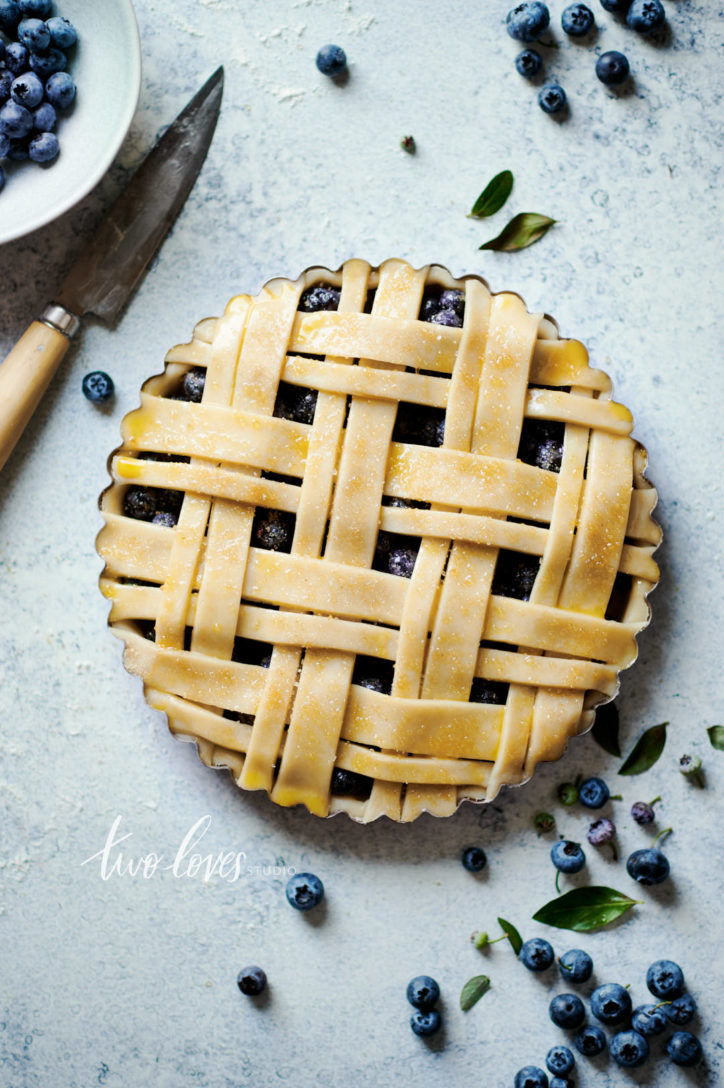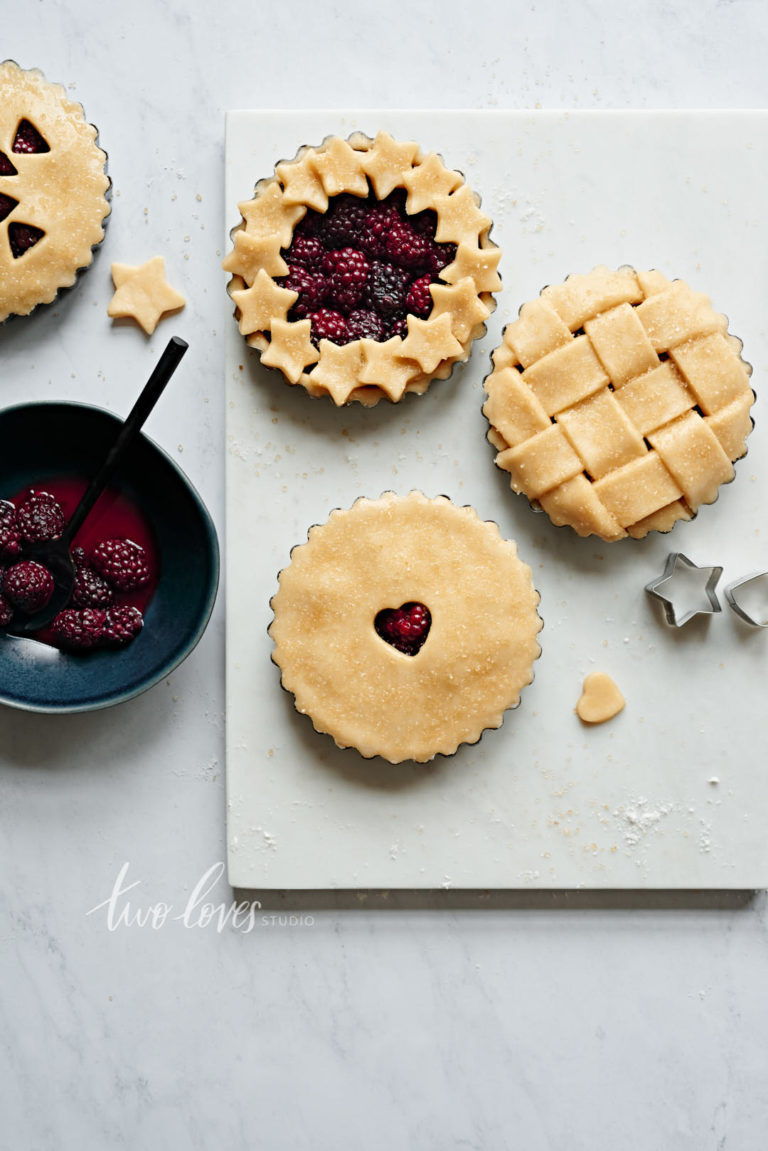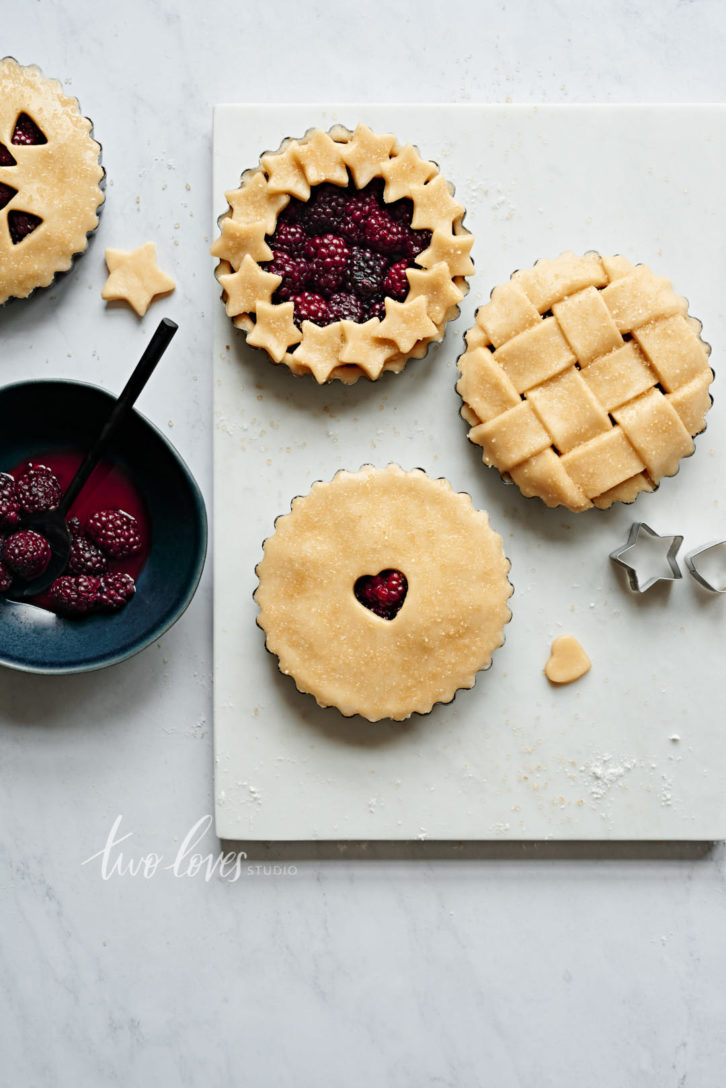 Tip #2 – Think About The Colour of Your Ingredients.
How do you want the pie to look once it's baked? Did you know the colour and amount of egg that you use in your egg wash can change the look of the pie once it's baked?
Using milk or butter to brush your pastry before it goes into the oven can give it a different look as well, (not to mention taste)!
Using all-purpose (also known as plain flour) flour will look differently to wholewheat – perhaps even a combination!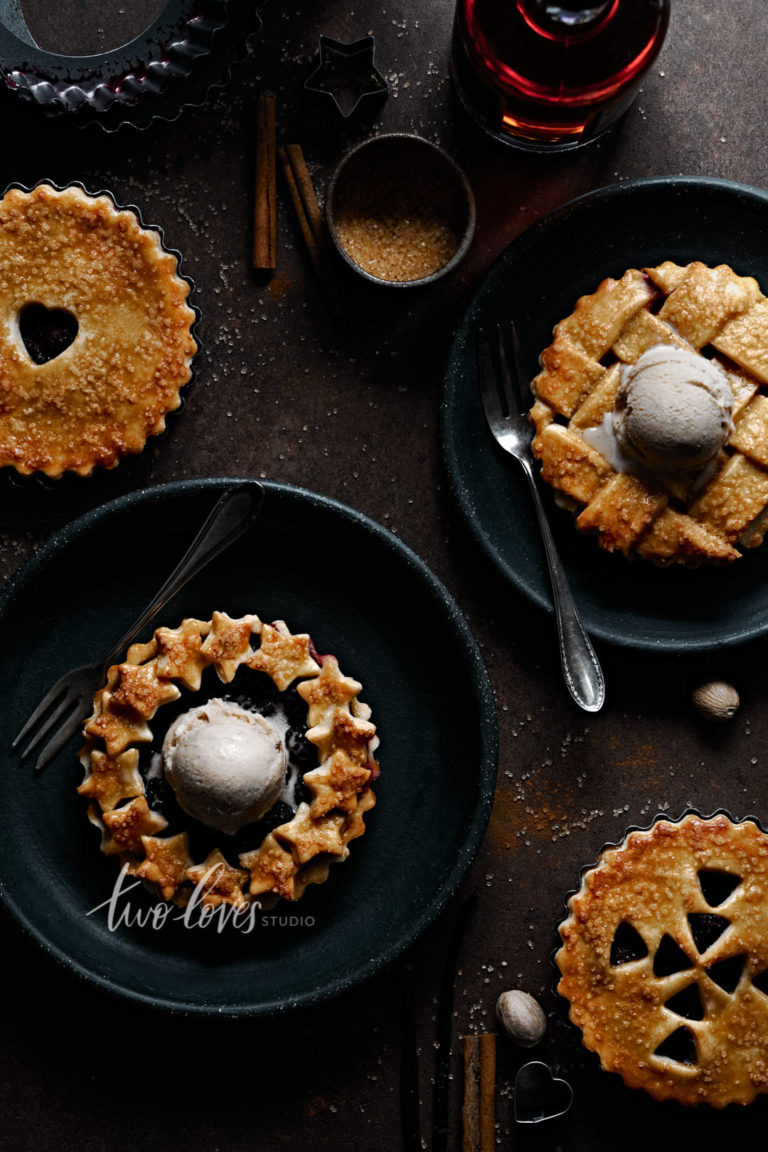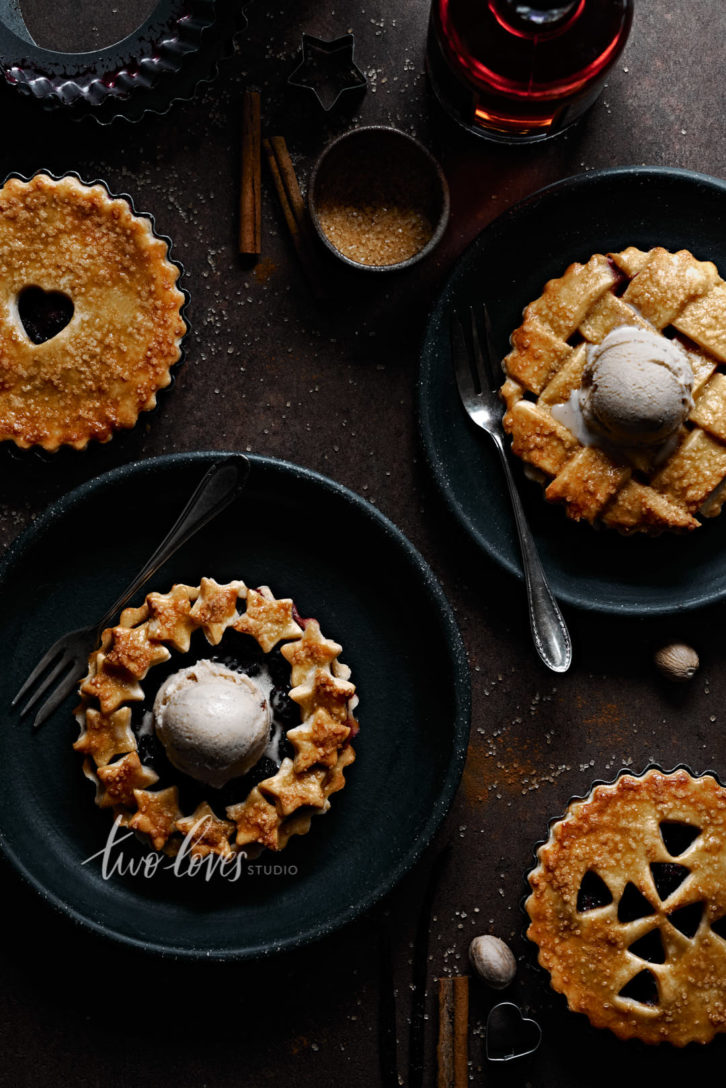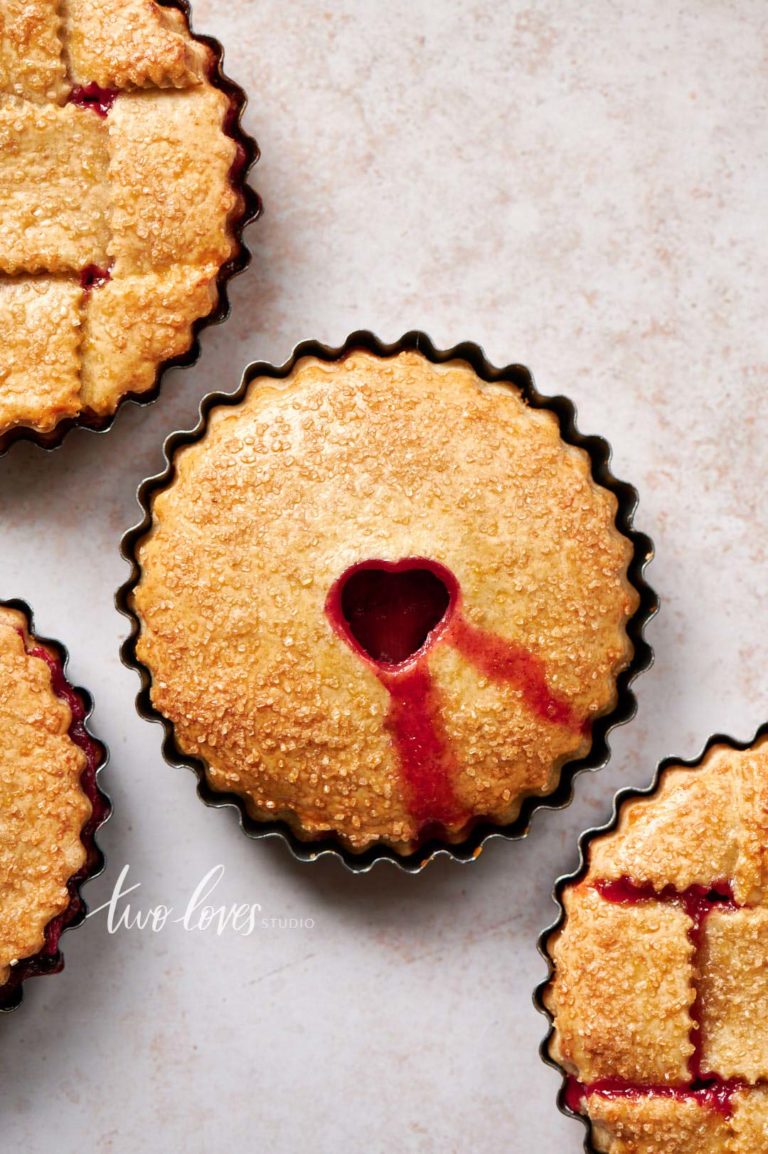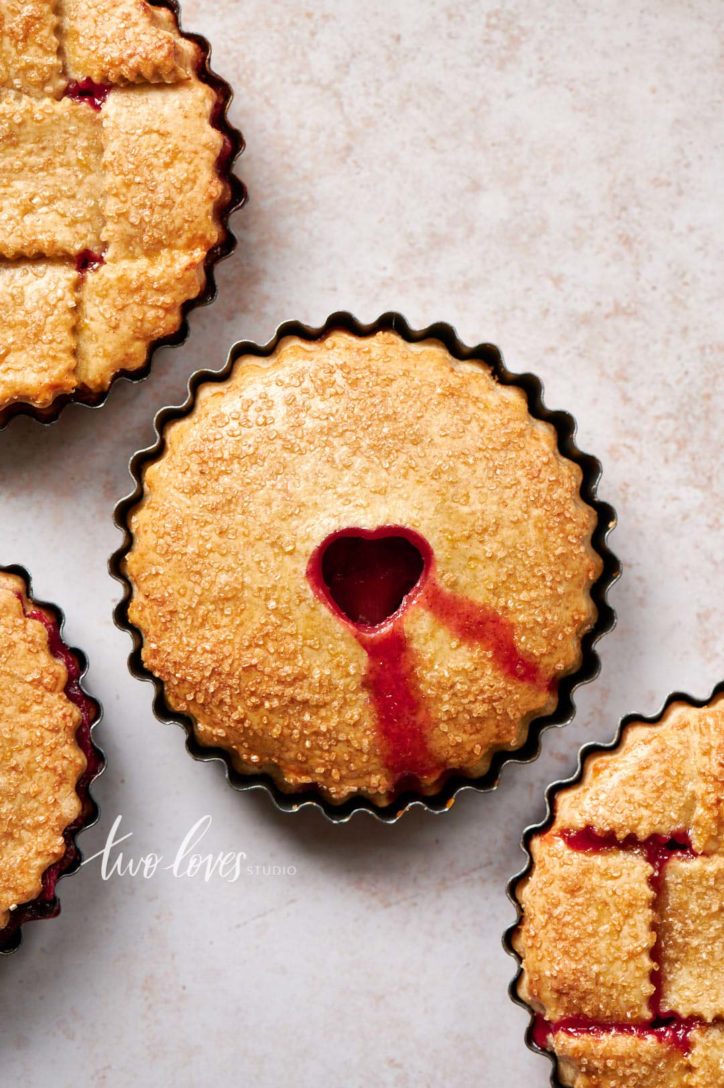 Depending on what look I am going for, I will brush my plain flour pastry with egg wash, and my wholewheat flour pastry with milk.
Tip #3 – Double Your Pastry.
For food photography, it is a good idea to make double the recipe.
Head over to this post to get the full recipe for photo-worthy pie crust.
This is so you can get the edges perfect and have enough pastry to make a lattice. Even though you can make enough pastry with one batch, doubling the recipe will make sure your pastry looks professional and something straight out of a magazine. You will get finished looking edges and an even lattice pattern. It's simple pastry tips like this that food stylist will use to get their pies looking perfect.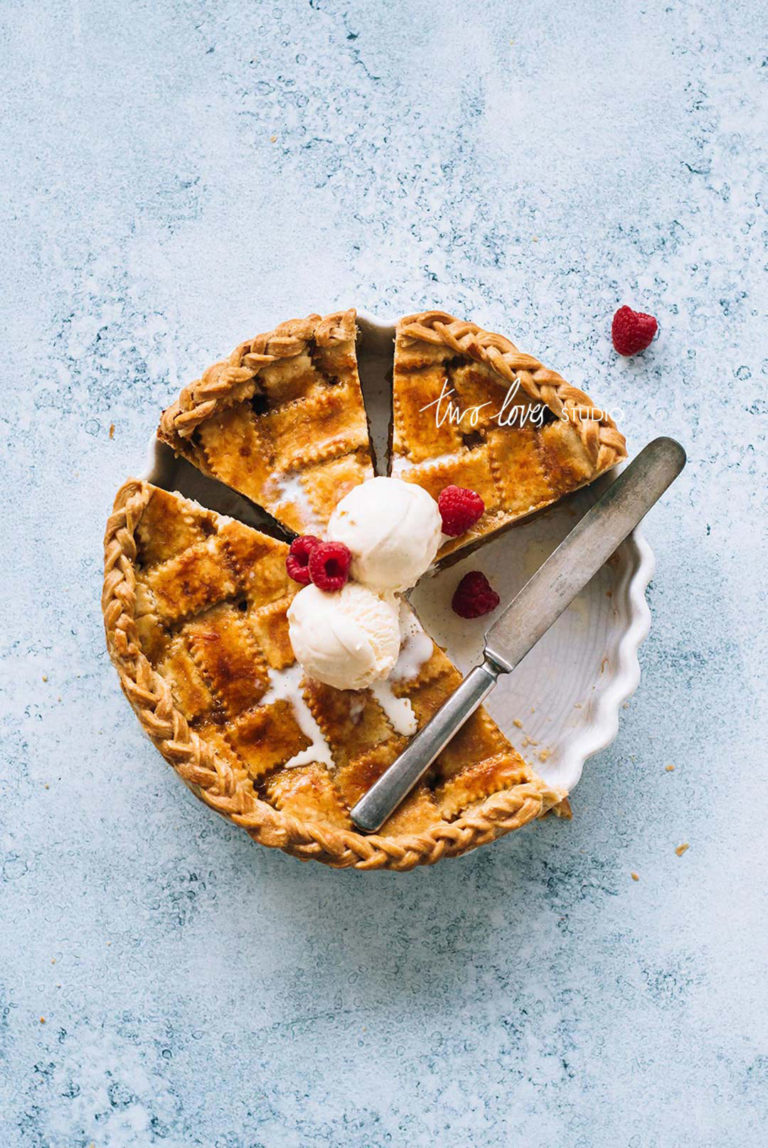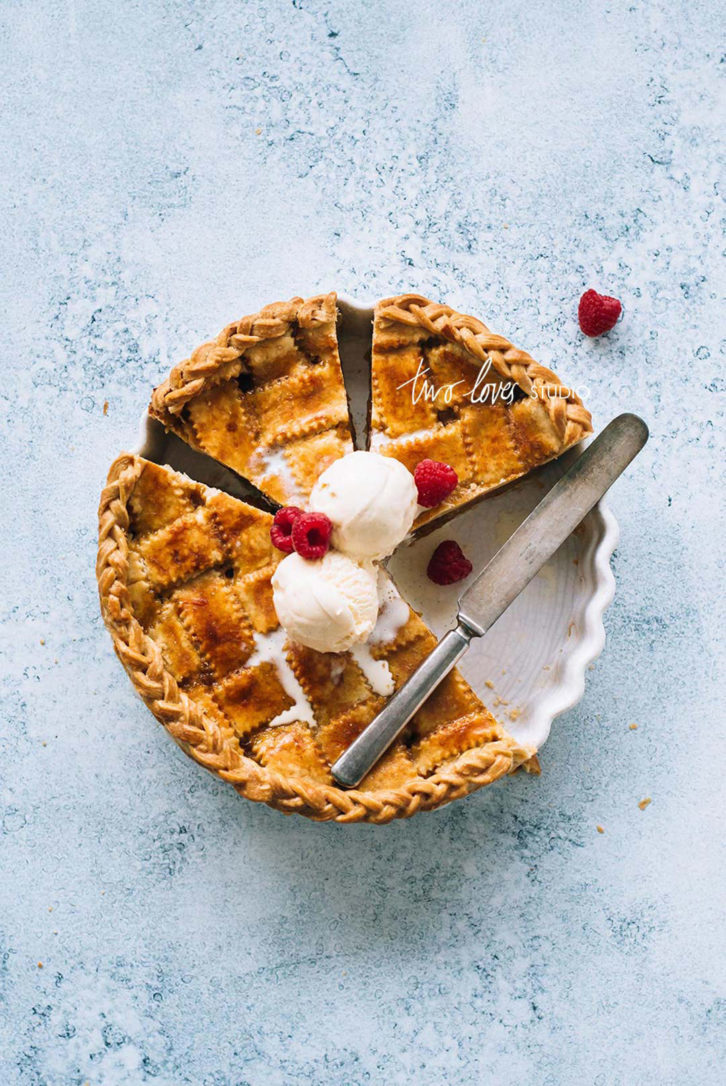 Tip #4 – Seal The Bottom + Top Layers.
Ensuring the top and bottom layers are pressed together to seal correctly is important to get that finished look.
You will want to press the top and bottom pastry together with wet fingers. A trick is to not trim the edges until sealed. You can see this trick in action on my Instagram. From there, once sealed, you can crimp or wave your pastry so it looks cohesive and professionally made.
Tip #5 – Freeze The Pastry To Avoid Shrinkage.
This is one of my biggest tips! There is nothing more frustrating than spending a lot of time getting your crust perfect, only for it to shrink in the oven. Once you have assembled your pie using this recipe, place it in the freezer for 10-15 mins so that when the butter heats up it is less likely to shrink.
This tip is key in getting photo-worthy pie crust.
If you have the time, rest your pastry in the fridge overnight to help reduce shrinkage. It pays off if you can plan ahead.
Tip #6 – Foil The Pie To Let The Juices Bubble.
This little trick will give you that nice juicy look! Juices flowing everywhere – delicious.
To add layers to your story and creating something really interesting, I like to get some juice bubbling to ooze out colour onto the crust. To do that, I wrap the pie in foil for the last 15-20 mins of baking.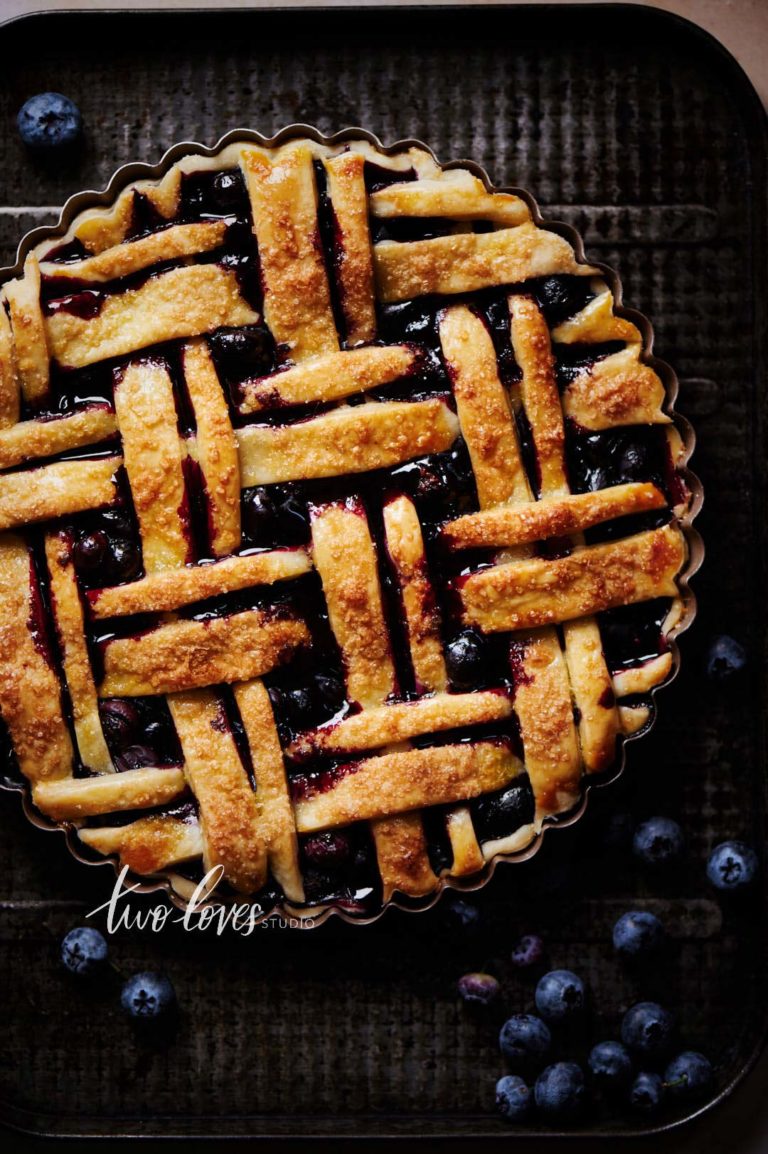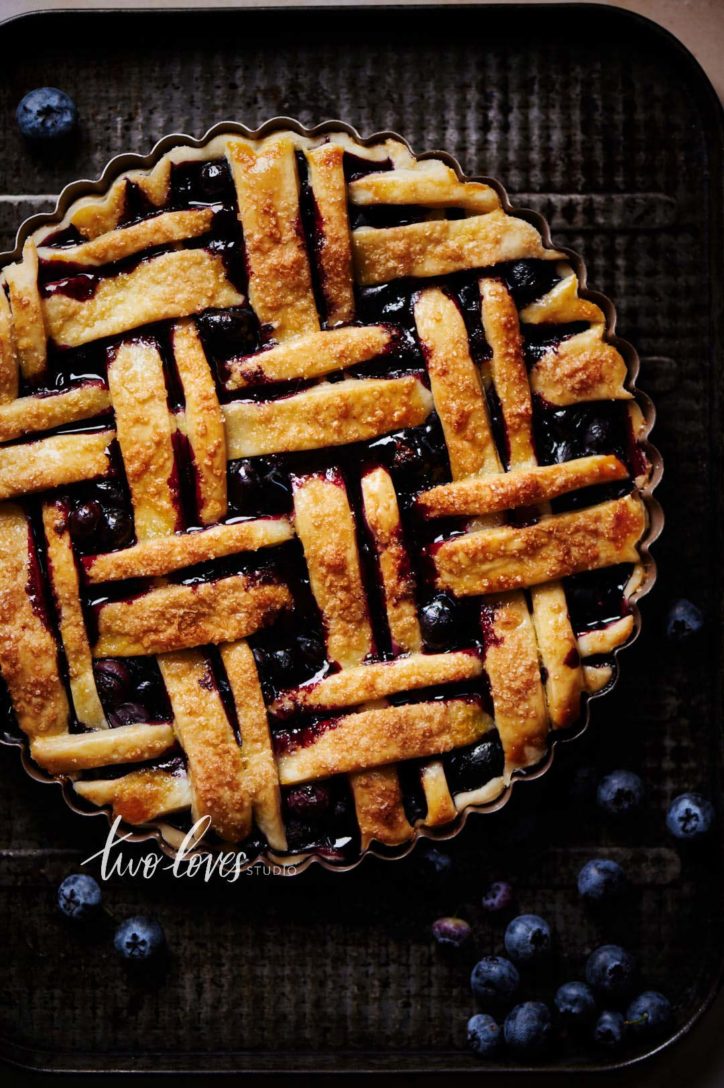 This will encourage the juices to bubble onto the crust. It will help connect your viewer with your story and see a little bit more of the insides of your pie.
Tip #7 – Let It Completely Cool for the Perfect Slice.
Shooting pie is all about that perfect slice. And to get that perfect slice, we need to let our pie completely cool to room temperate in order to cut it. As far as food styling tips go, this is super important to be able to get those perfect slices even and intact.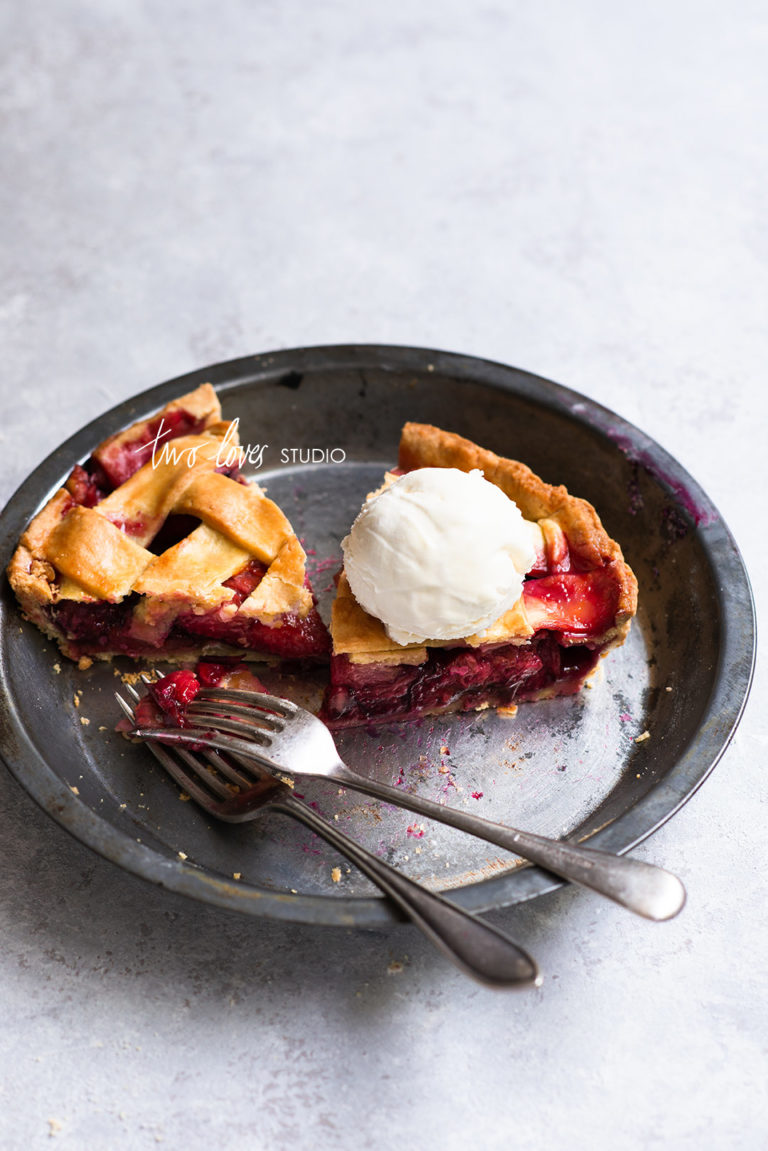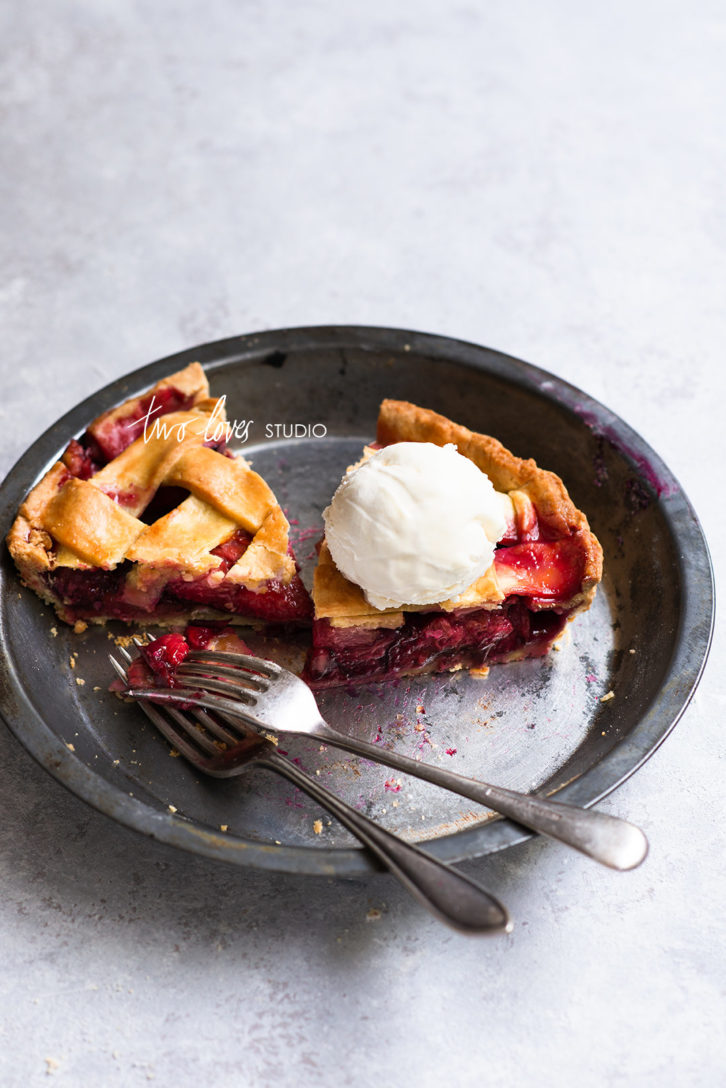 Now that you know my top food styling tips for photo-worthy pie crust, head over to this post where you can get the full recipe I used to create the pies in each of these images.
Do you have any food styling tips for pie crusts or any pastry tips? I'd love to know how you make your pies drool-worthy! Leave me a comment below.
Head over to my Instagram TV channel to see my food styling tips video for the perfect pastry!