One year I decided to take the leap and exclusively use Capture One for 12 months to see what I thought of the program. As a long-term Lightroom user and an educator of editing programs, I wanted to see what my workflow, file management system and image quality would be like in Capture One over time.
Even though I had been using the program since Capture One 12 in 2016, dabbling in the program is not the same as dedicating hundreds of shoots and thousands of images over time.
My Capture One experiment lasted almost 2 years and over 600 days.
This post is to help Lightroom users understand the pros and cons of switching to Capture One from my experience.
Let's dive in!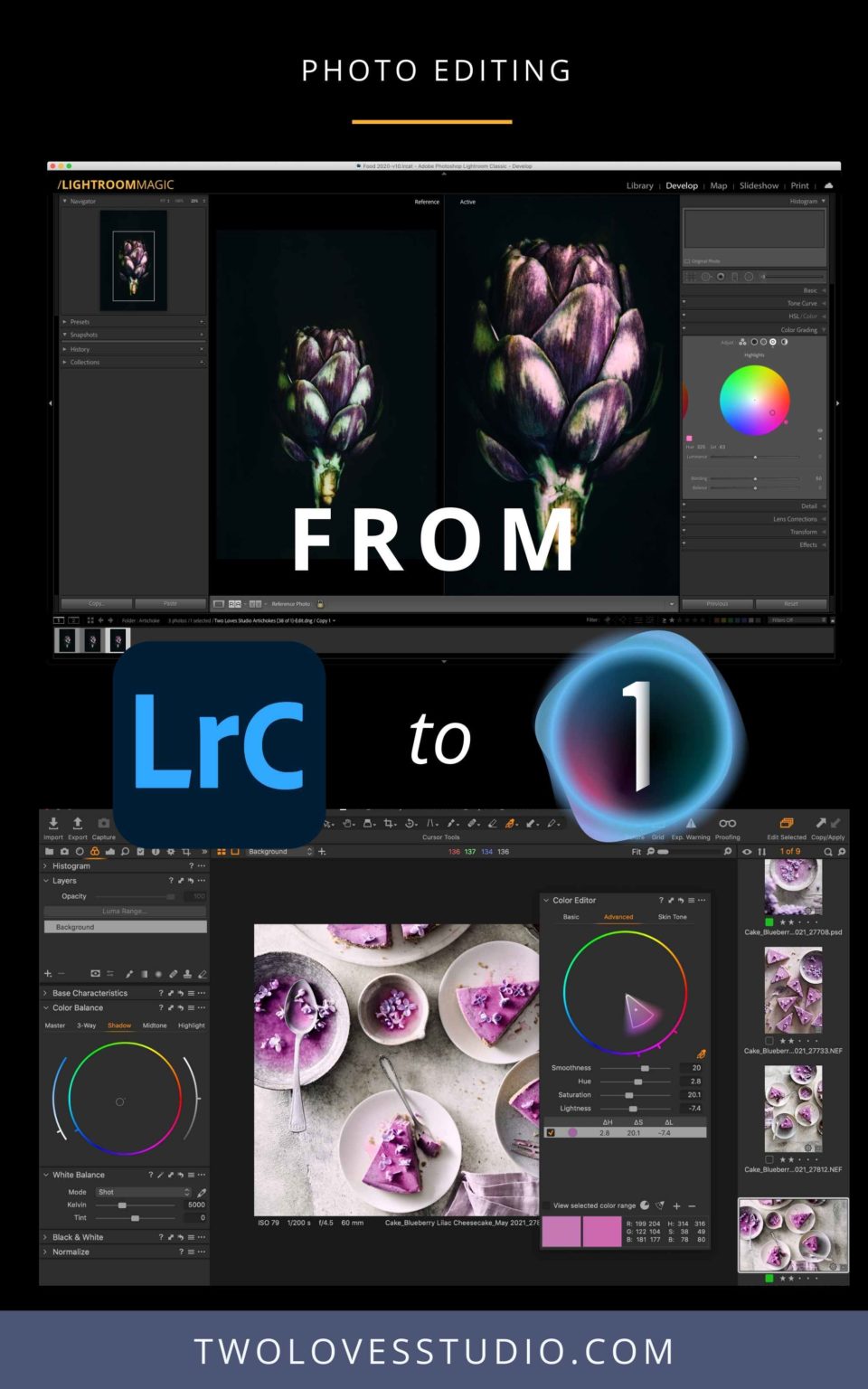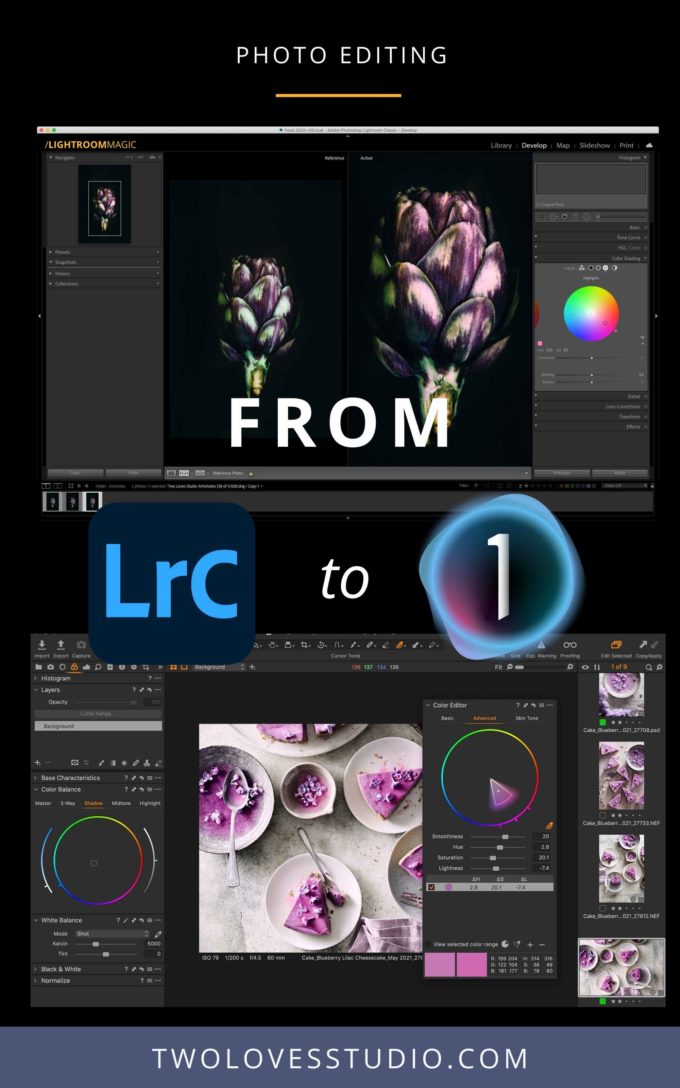 Switching From Lightroom to Capture One
At the start of the year, I decided to jump straight into tethering and post-processing all of my images in Capture One. The idea here was that I would need both a range of images, lighting, moods and concepts to really test all of the features.
Editing dark and moody, desaturated photos in winter is very different from bright, colourful and airy photos in summer.
Different food subjects require different local adjustments (masks) or luminosity masks. To really grasp the differences between Lightroom and Capture One, I wanted to test all of these features over time.
The other important aspect any working photographer will know is their file management system. We always need a system where we can easily locate prior images. Either to update our portfolio, share with a client, licence to a new client or share on social media. In 500 days, was I easily going to find that photo I shot today?
Testing my system over this length of time would tell me what worked better for me.
---
---
Image Quality Improvements with Capture One
One of the first things I've noticed when using Capture One years ago was that my images felt silky smooth. Almost without me doing anything. That's because Capture One's RAW decoding engines and algorithms process noise and details differently to Lightroom.
Just by using the software, my images felt like they were of better quality in terms of details and noise, (all other things being equal).
In addition, having access to more tools and more ways to use tools gave me the extra control that I was looking for at this point in my career.
As a photographer who has been photographing for 10 years, the little things matter. Being able to control every desired aspect of my photo editing has helped me improve the quality of my images.
[To also be fully transparent, using artificial light has also improved the quality of my light in my work on a different level].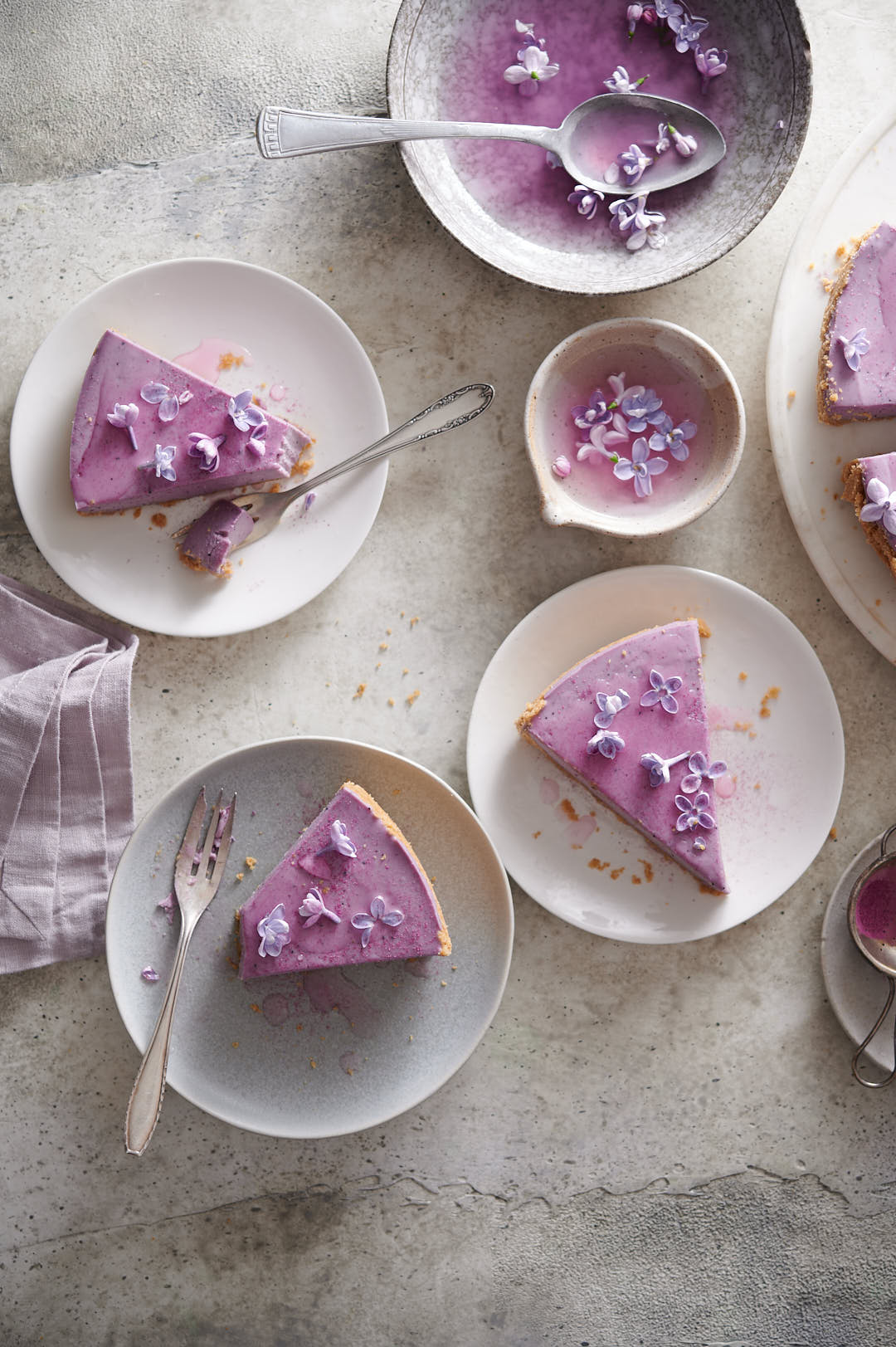 File Management
I'm just going to say it, I've never liked catalogues. After working for 10 years as a photographer, years start to blur into one another. Even with the best intentions and organisation, I find it hard to remember which sets of photos are in which catalogues.
After working with hundreds of Capture One Sessions, I can say they are my preference for managing files and shoots. I use a new session for each shoot and only use a catalogue for client projects after the fact.
Meaning I shoot in Sessions, then combine the photoshoots into a catalogue for a client if I feel the need to.
I didn't even really bother with setting up a cataloguing system in Capture One as most of the pros I talked to, also liked working with Sessions.
One thing I love about Sessions being free from a catalogue is that I can move the sessions around (all side-car files and edits come with the folder system) and you won't lose files or have missing files in a catalogue.
There are, however, pros and cons of working with sessions over catalogues.
| | Pros | Cons |
| --- | --- | --- |
| Sessions vs Catalogues | Easily to use and manage, find files, move and organise files. | You have to be proactive in backing up your sessions. |
| Open multiple Sessions at once | Copy edits and view different shoots. | Hard on small screens. |
| Sidecar files (files with edits) | Automatically stored and organised in Session folders. | – |
Pros and cons of switching to Capture One Sessions for file management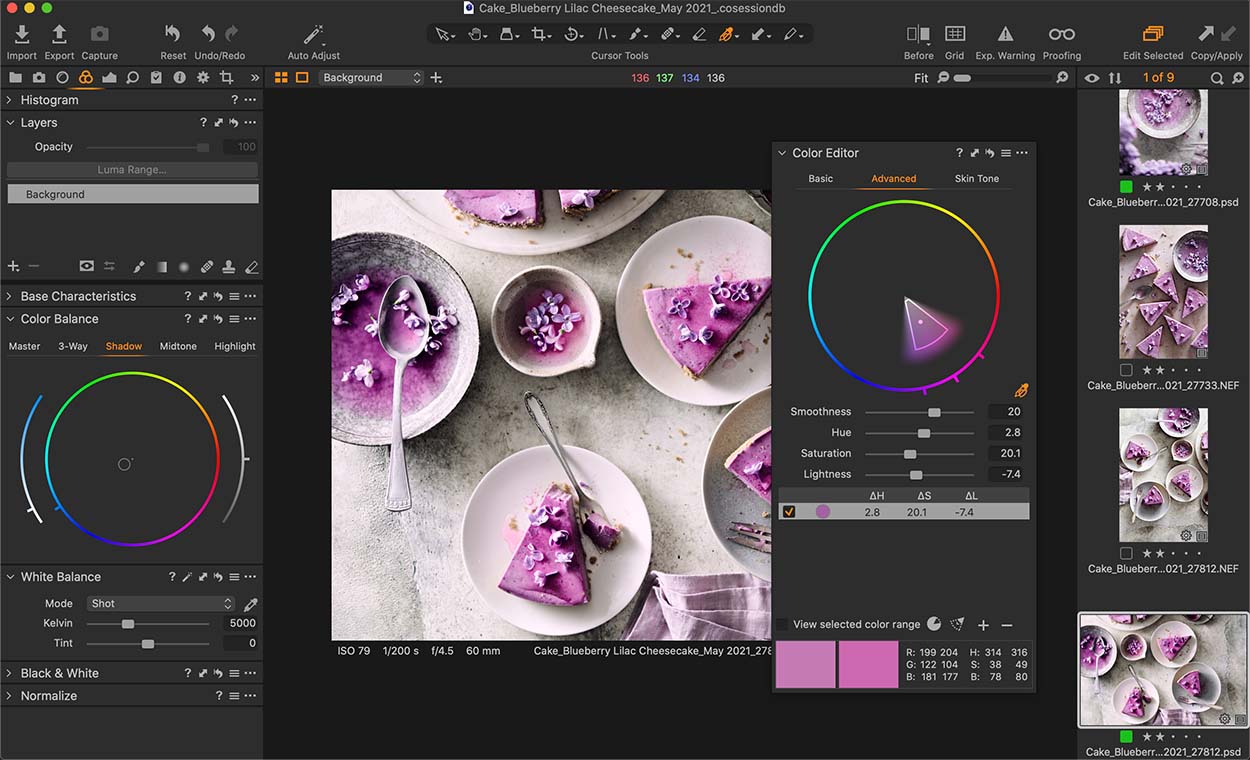 From Lightroom to Capture One Workflow
Lightroom has a more simplified interface with different modules to jump into so there are fewer tools staring back at you all at once. While the Capture One interface might seem overwhelming at first, it's much more customisable than Lightroom.
Setting it up the way you want, fully removing, moving and dragging tools around helps you create a workflow that inspires you.
Once I got used to having more tools available and could set them up how I liked, I found it limiting to go back into Lightroom.
What was the most fascinating to me was that my time editing was reduced. I spent less time editing, used fewer tools and got better results and image quality.
The ability to open multiple sessions at once, copy edits between sessions is also a plus.
My Export Recipe (Export Presets) system has also saved me infinite time by exporting all the files I'll ever need into organised files so I can easily access and share them.
Speed edits in Capture One 21 have also allowed for a rapid and immersive workflow as I tether without having to leave or navigate to different editing tabs. It all happens right in the main interface. A fun feature for those who love hotkeys (keyboard shortcuts)
---
Further reading: if you're interested in reading more of my experience from Lightroom to Capture One –
Lightroom vs Capture One: Important Differences You Need to Know
Switching From Lightroom to Capture One: When & Who Should
Why I Started Using Capture One Pro: What You Need to Know
---
Got questions about this experiment or questions about Lightroom vs Capture One in general? Let me know!
Two Loves Studio was not paid to write this post, however, it may contain affiliate links. If you purchase an item from an affiliate link, we do get a commission on the sale which helps us run this site. Only affiliates for products/services we believe in appear on this site.