This post may contain affiliate links from products and services we love and trust.
Let's discuss Mirrorless vs DSLR cameras. Mirrorless cameras are the way of the future. Camera companies are investing in this new technology, with the features available to photographers getting greater and greater. This doesn't mean the DSLR camera is dead, (at least not yet anyway), but I do believe there will be a point where they will be obsolete.
The pros of mirrorless cameras, they have very few drawbacks, along with their performance, makes them a great candidate for food photographers. In this post, I am going to talk to you about why I recommend investing in a mirrorless vs DSLR camera (and what to do if you can't afford one just yet).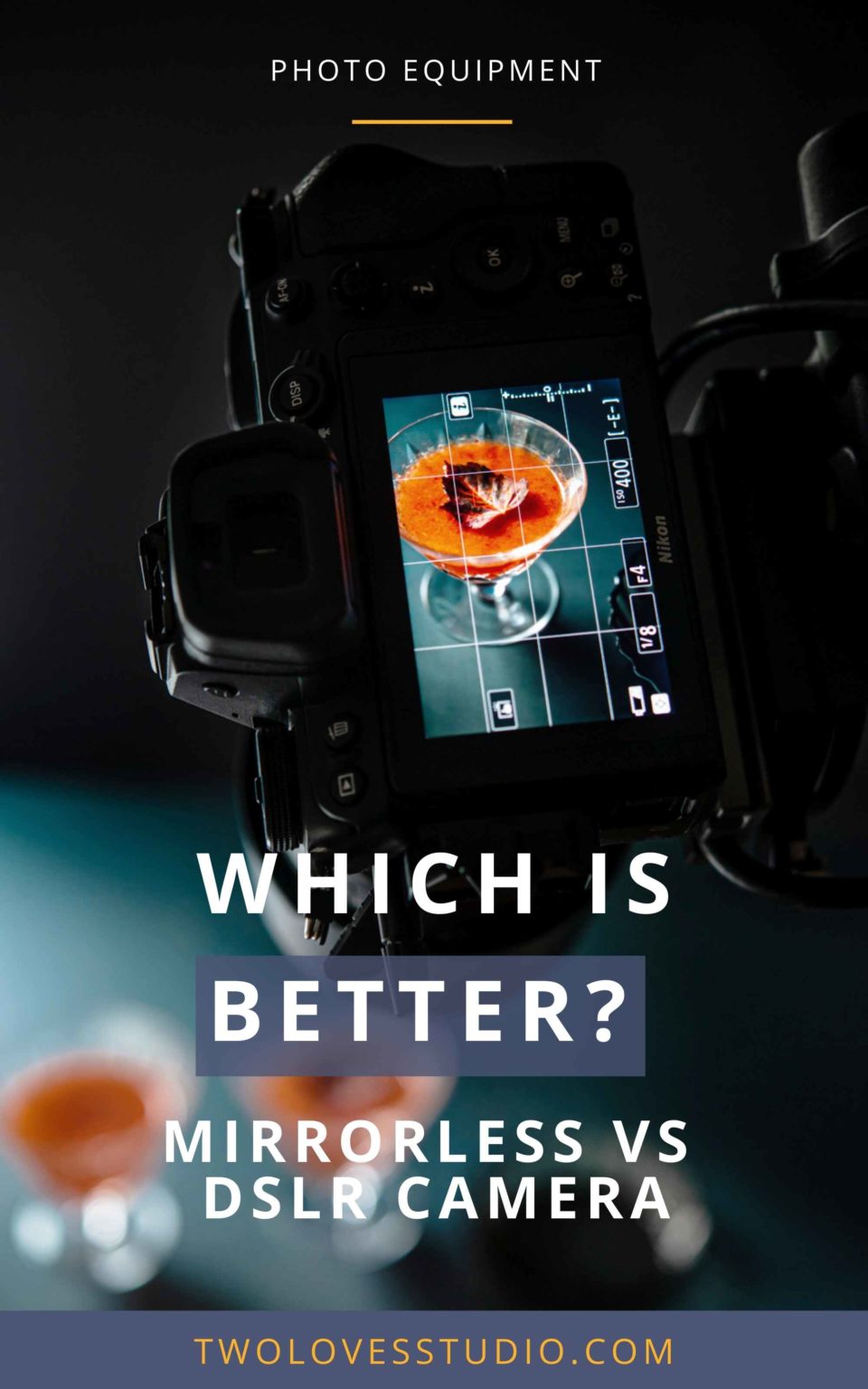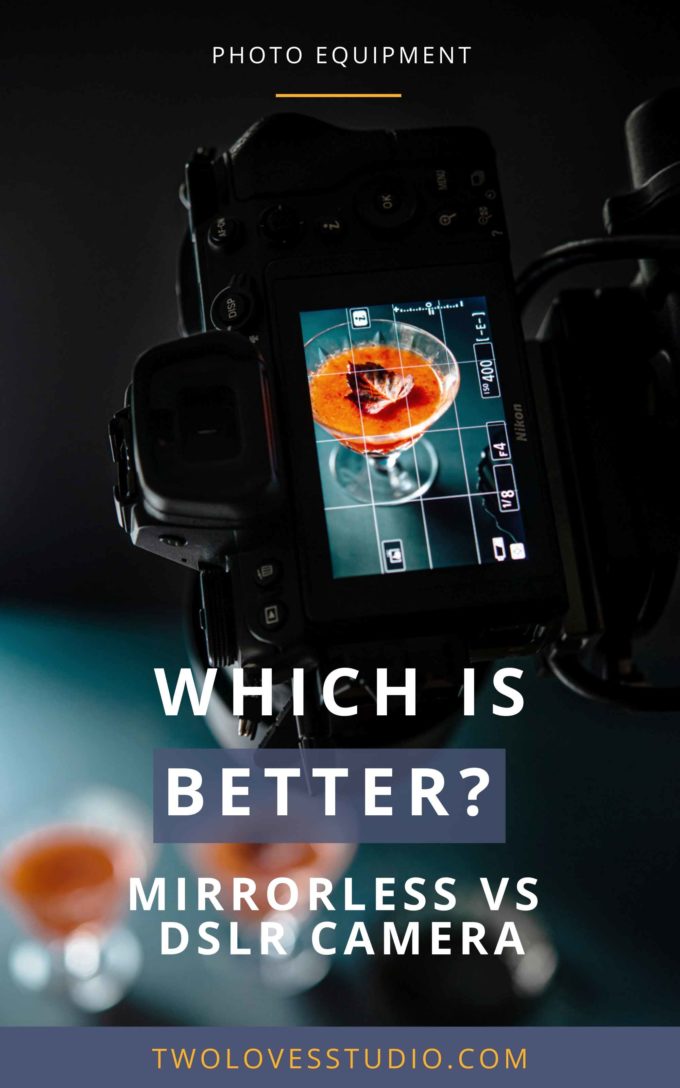 What is a Mirrorless vs DSLR Camera
The name 'mirrorless' comes from the lack of mirrors in the camera. With a DSLR, light comes through your lens and reflects off a mirror and into your viewfinder. To capture the shot, pressing the shutter will cause the mirror to flip up and the light is captured by the sensor producing the final image.
With a mirrorless camera, the light comes through the lens and straight onto the sensor to be processed. The image is then displayed on the electronic viewfinder.
Removing the mirror has allowed for a number of benefits and innovations in the digital camera space.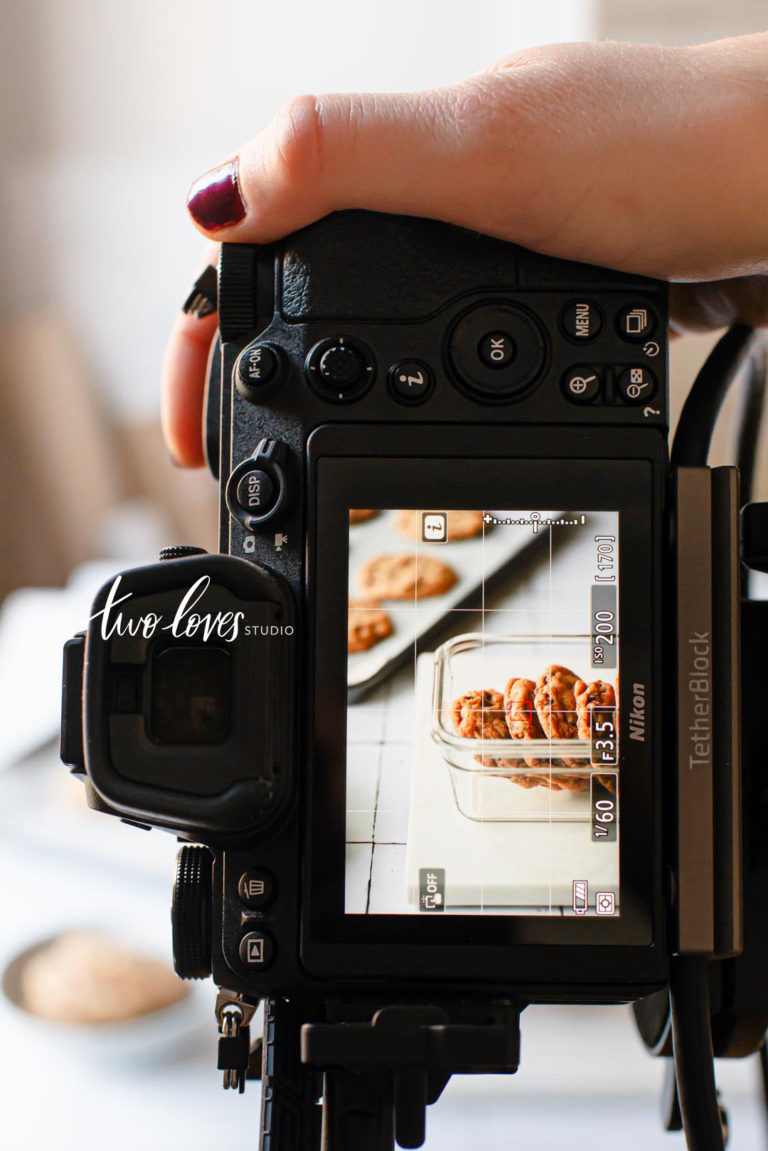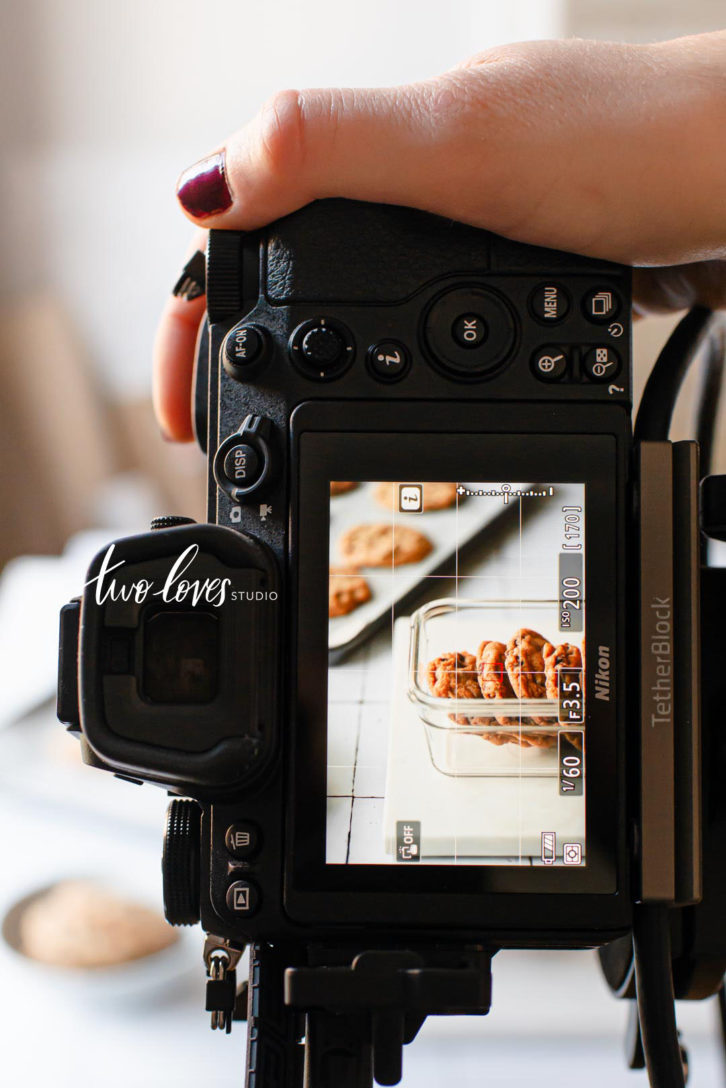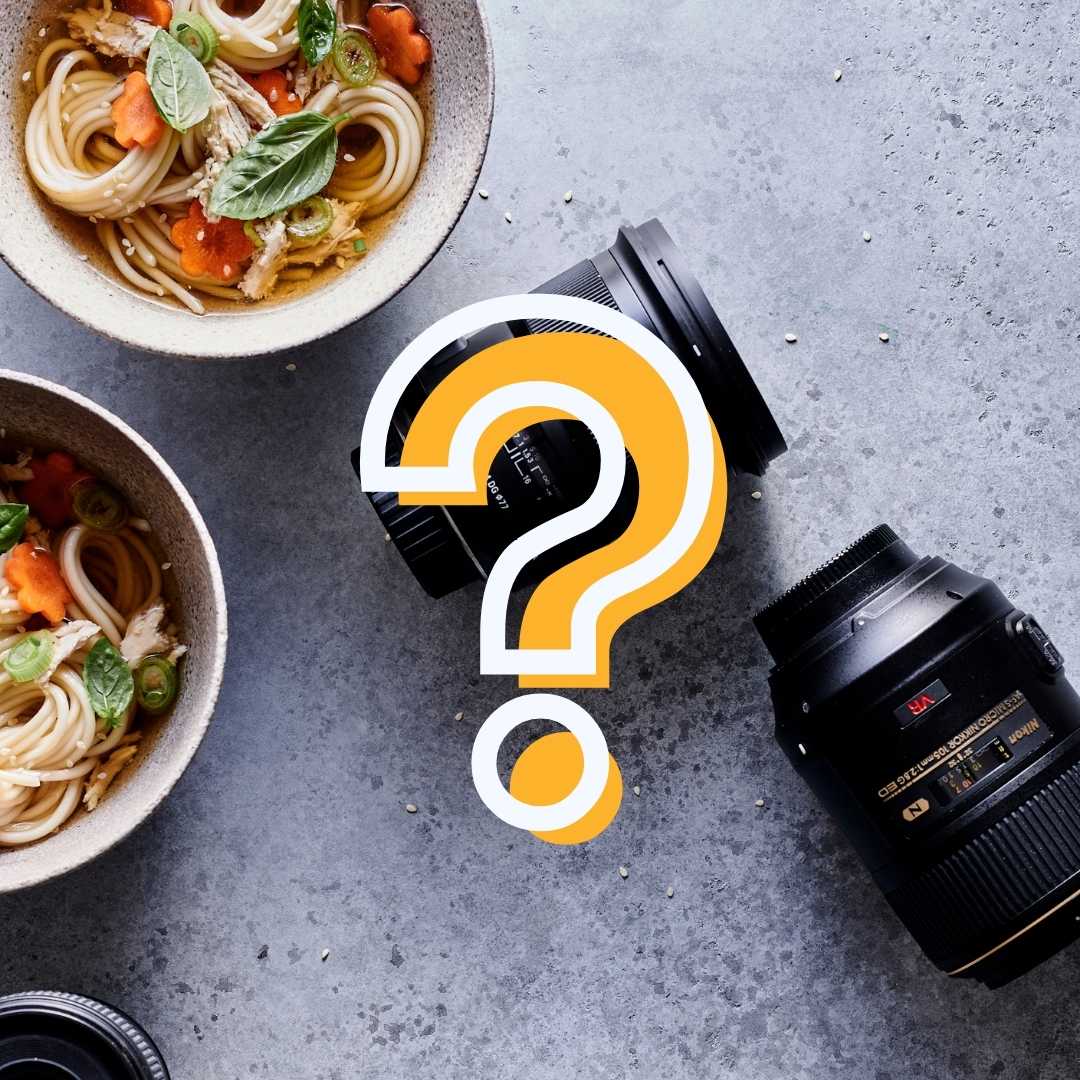 Lens Quiz
Which Lens Matches Your Food Photography Style?
Mirrorless VS DSLR: Mirrorless Advantages & DSLR Limitations
Mirrorless cameras bring a comprehensive, modern feature set where DSLRs were falling behind. Like superlative AF tracking performance, 4k video an IBIS (in-body image stabilisation).
By taking away the mirror, mirrorless cameras give you several advantages (and few disadvantages). Here's a quick look at the mirrorless advantages over DSLR limitations.
If you're interested in diving into more about each of these, Photography Life has a great article.
| Mirrorless Advantages | DSLR Limitations |
| --- | --- |
| Smaller size and lighter | Larger, heavier and bulkier |
| No mirror – less noise, less camera shake | Complex mirror and shutter design |
| Live preview | No live preview |
| No phase detection | Secondary mirror and phase detection |
| Potentially cheaper than DSLRs | More parts can mean more cost |
| Electronic viewfinder (EVF) | No EVF, optical view finder instead |
summarised points from Photography Life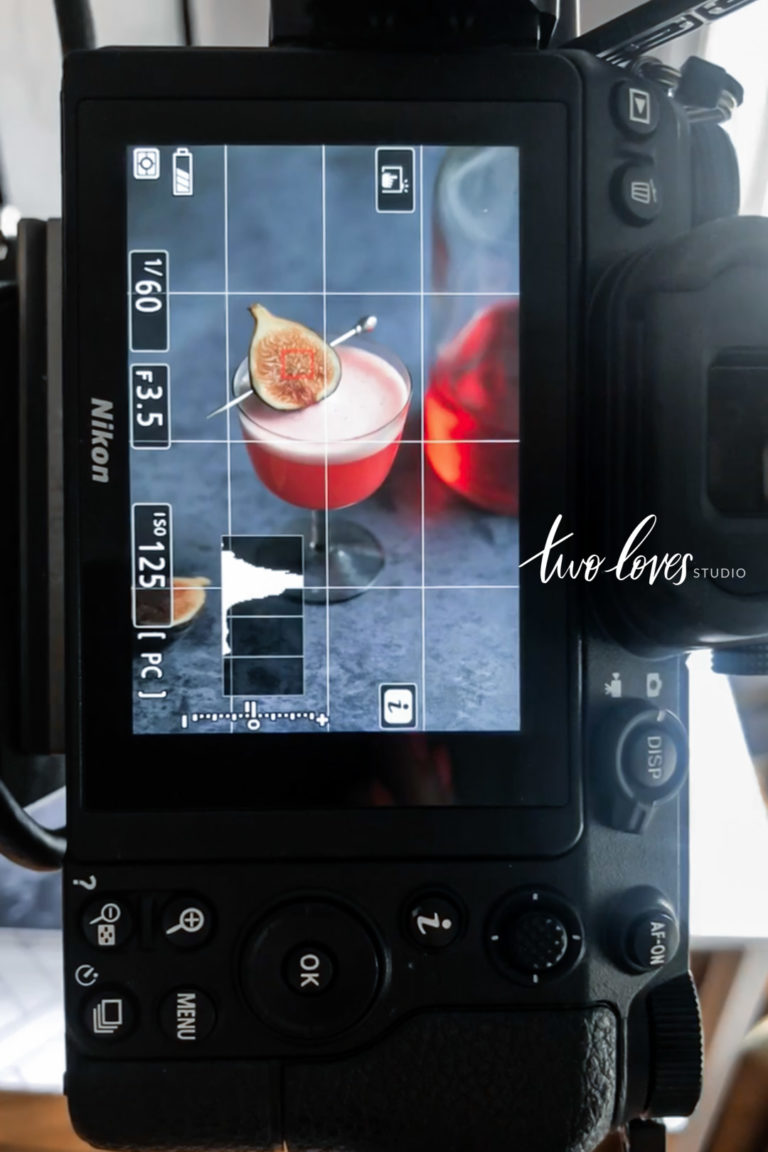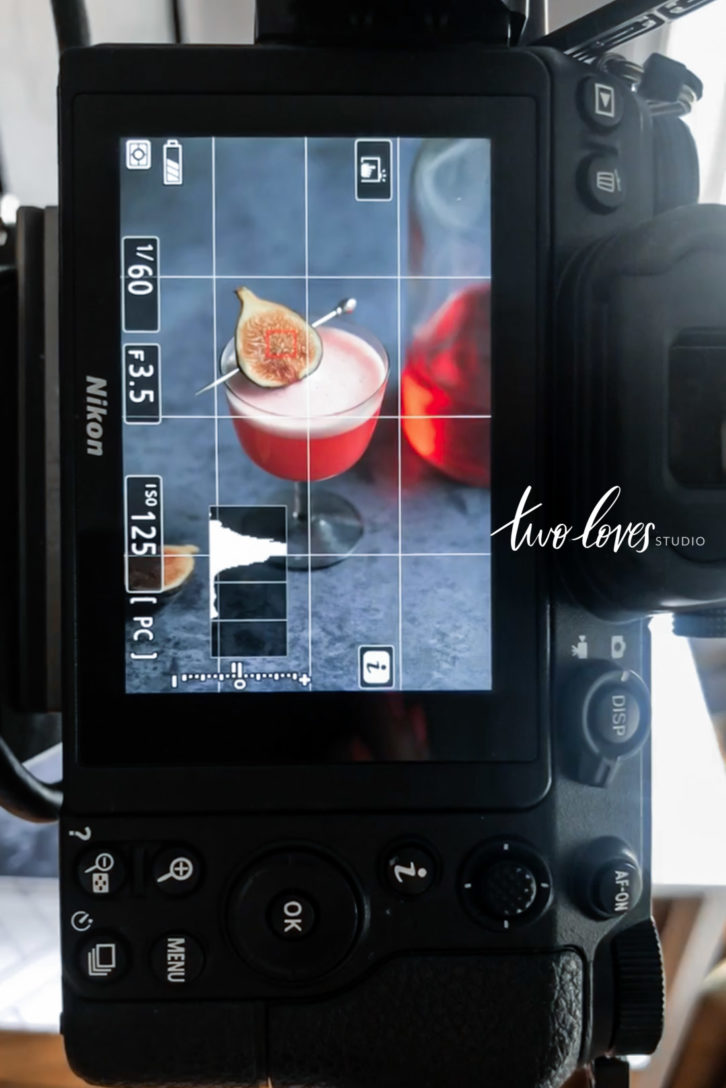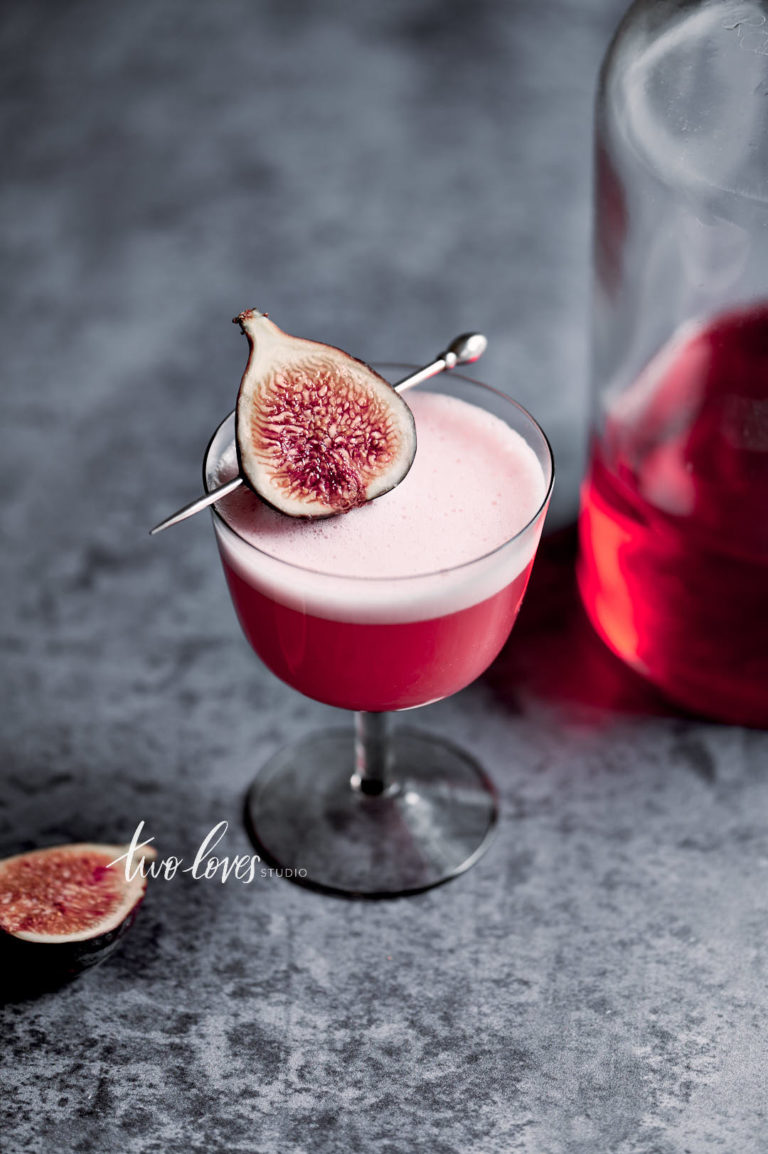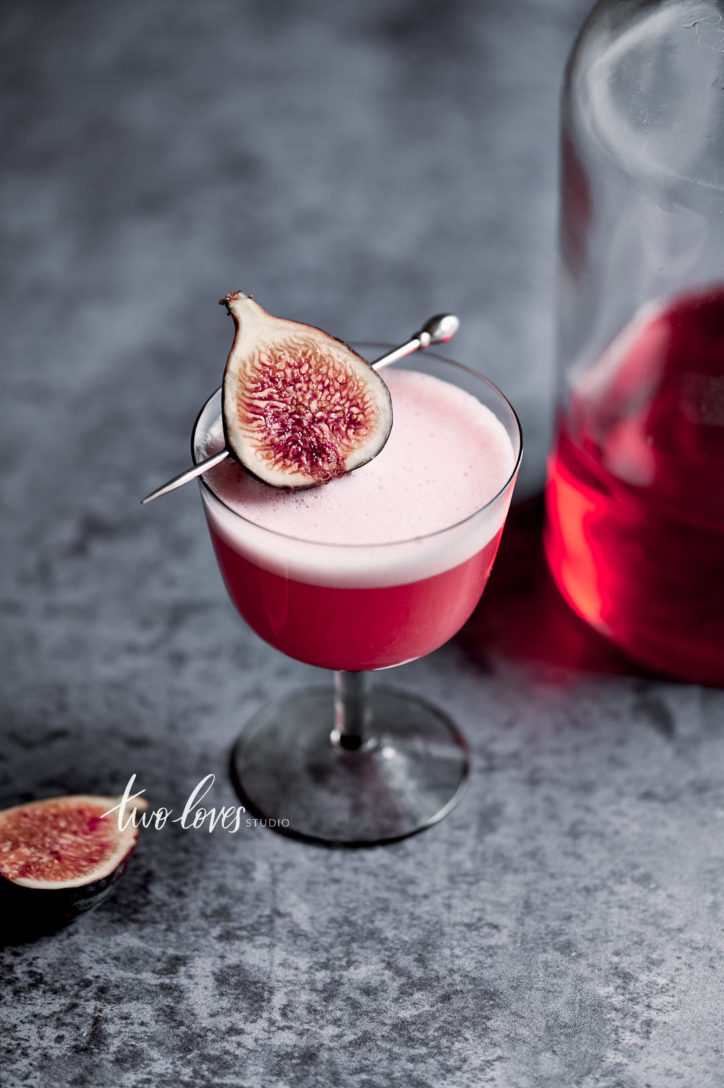 Best Mirrorless Camera Features for Food Photography
Mirrorless VS DSLR camera. The main thing I love about my mirrorless cameras is the workflow they allow and their size. For me, the best features and ones I've grown to love so much I don't want to live without are:
| | |
| --- | --- |
| Electronic Viewfinder (EVF) | Shows a truer reflection of what your final image will look like. |
| Live Exposure, Histogram, DoF | See in real time the exposure and DoF change with setting changes and a live Histogram. |
| Image Review | You can review the final image in the EVF which is great for on-location when you're no tethering. |
| Unlimited Focus Points | You can now use your focal point for the entire frame rather than be limited to the center of the frame. |
| Size & Weight | Although I am mostly on a tripod, I enjoy the lighter weight and smaller size. |
Thinking back to when I first started learning photography, an EFV and live exposure/Histogram would have made so much more sense in terms of changing settings. I think everyone should learn on a mirrorless camera vs DSLR.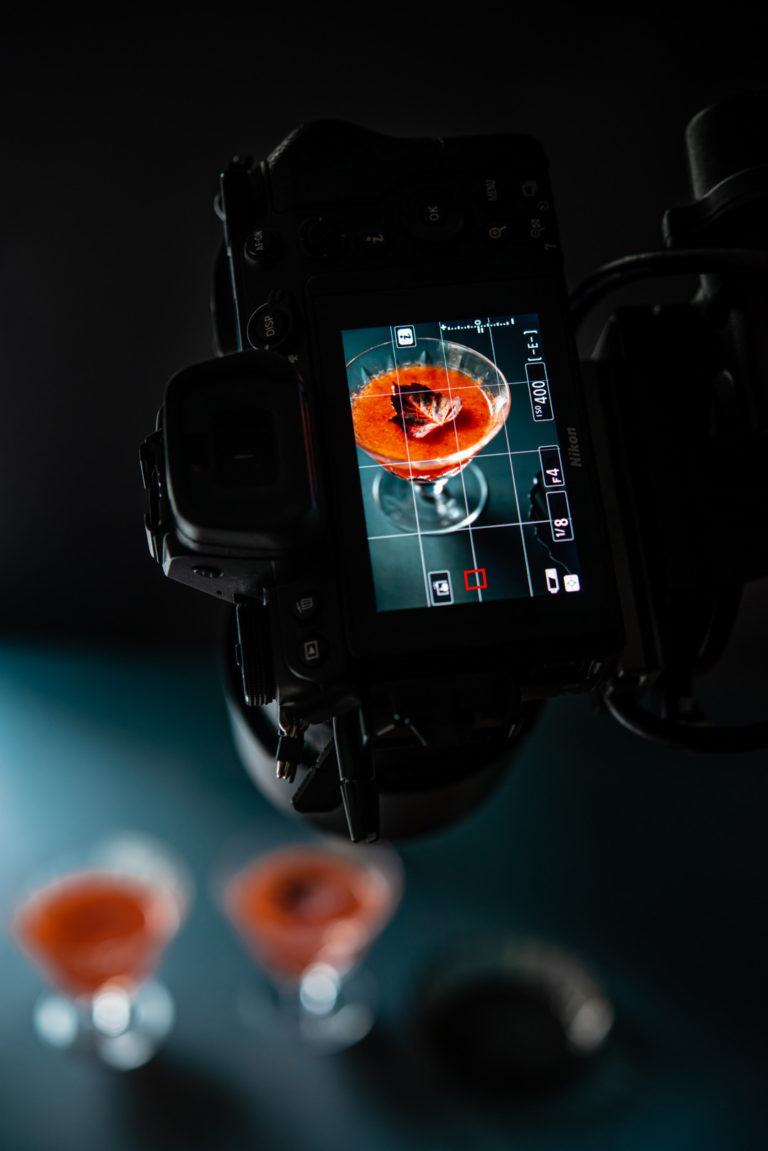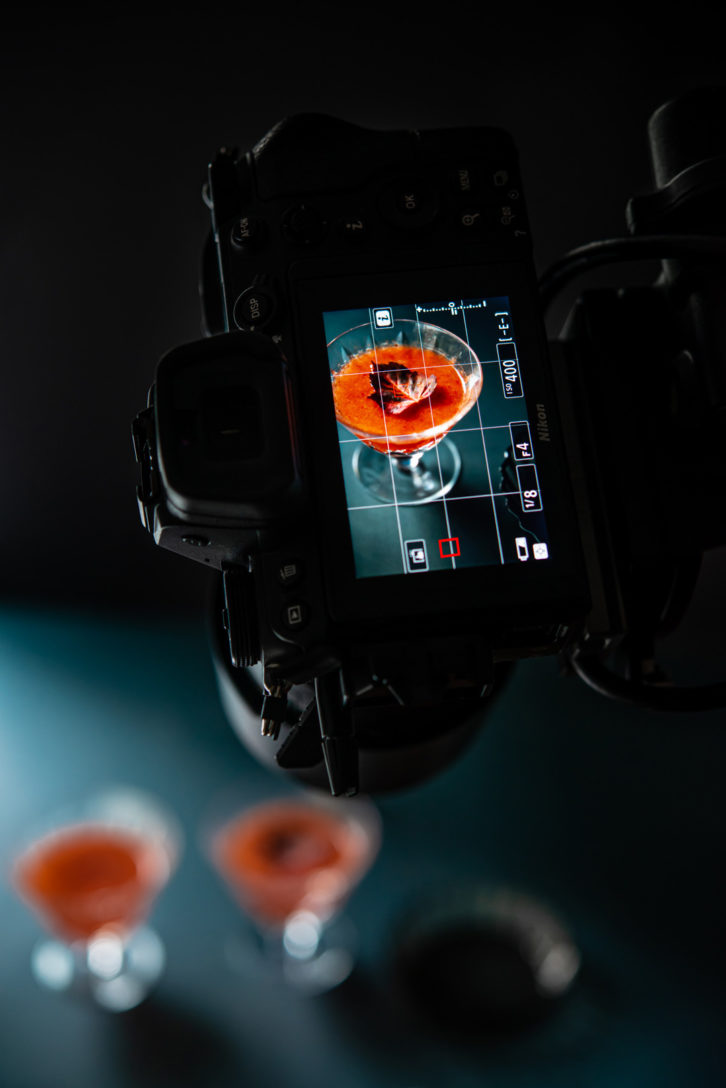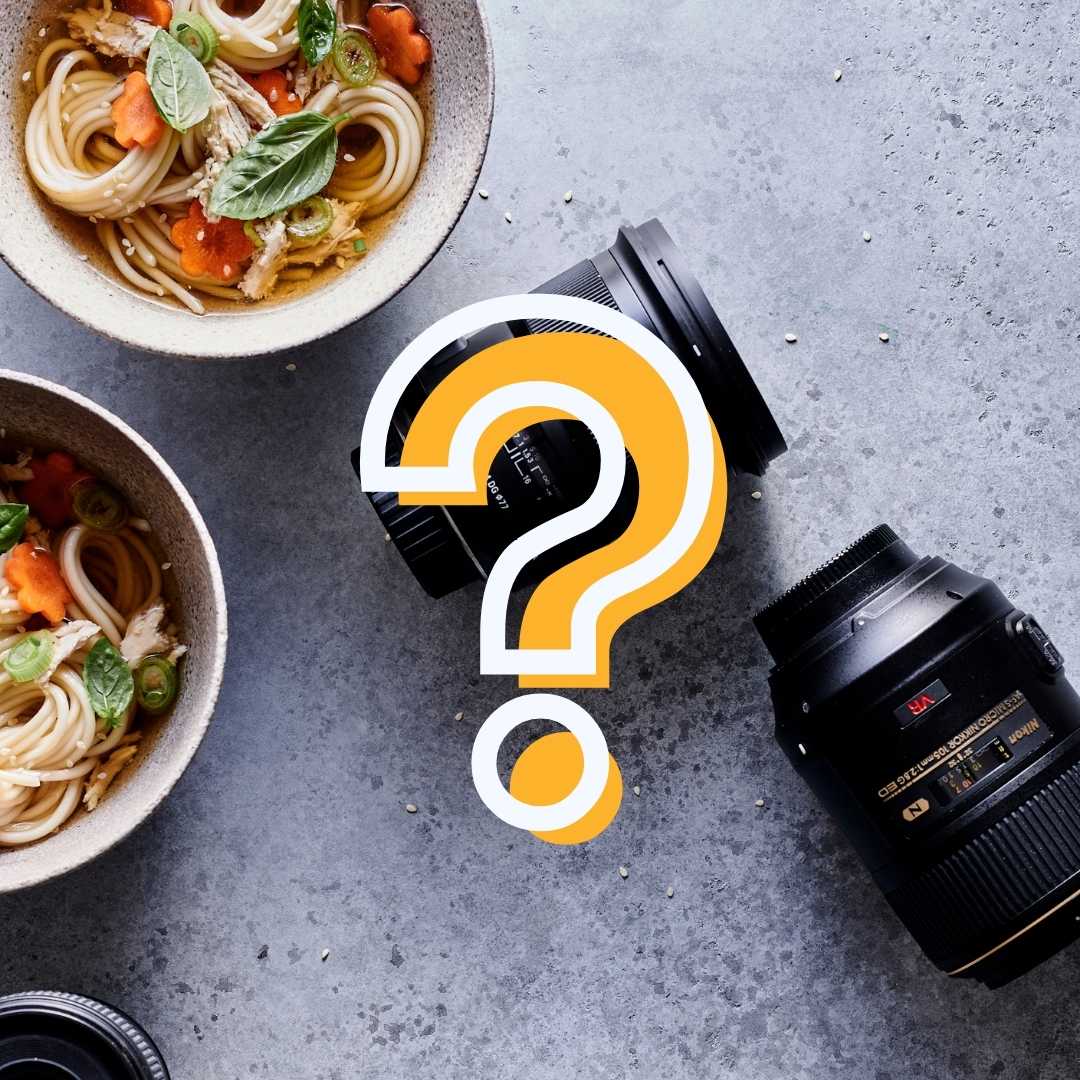 Lens Quiz
Which Lens Matches Your Food Photography Style?
Why invest in a Mirrorless Camera?
Mirrorless is really the way of the future. I like to buy the newest and best camera available at the time because I know it will last me a long time. The camera I had (a DSLR) before I upgraded to mirrorless lasted for 8 years.
I needed a new camera as the technology had improved so much. I decided to get a mirrorless for the benefits outlined in this table above. Also because camera companies are investing a lot of resources into mirrorless and I think it's the best system.
I'm a small business owner and I think it makes the most sense at this point to get into mirrorless. Even for new or beginning photographers. But what happens if you can't afford it?
For Tight Budgets: Buy a Second Hand DSLR and Save for a Mirrorless
Not everyone has the money to buy a new mirrorless camera. As they are relatively new it might be hard to find a second hand one. In that case, my advice has always been this:
Save for a mirrorless and get a second-hand DSLR (full-frame if possible) in the meantime.
Main Drawbacks of Mirrorless
Some of the drawbacks you might read are currently due to new technology. Experts say that drawbacks at time of writing are addressable and camera companies will work to eliminate any potential issues.
These include:
Current Electronic View Finder (EVF) lag
Continuous Autofocus/ Subject Tracking compared to some DSLR models
Battery life is much worse on mirrorless due to powering the EVF (my main complaint)
Strong EVF contrast
For food photography, the biggest drawback I face is the battery life. Especially as I tether. I go through batteries more often. However, some cameras can also USB charge when the camera is off. Which is a bonus.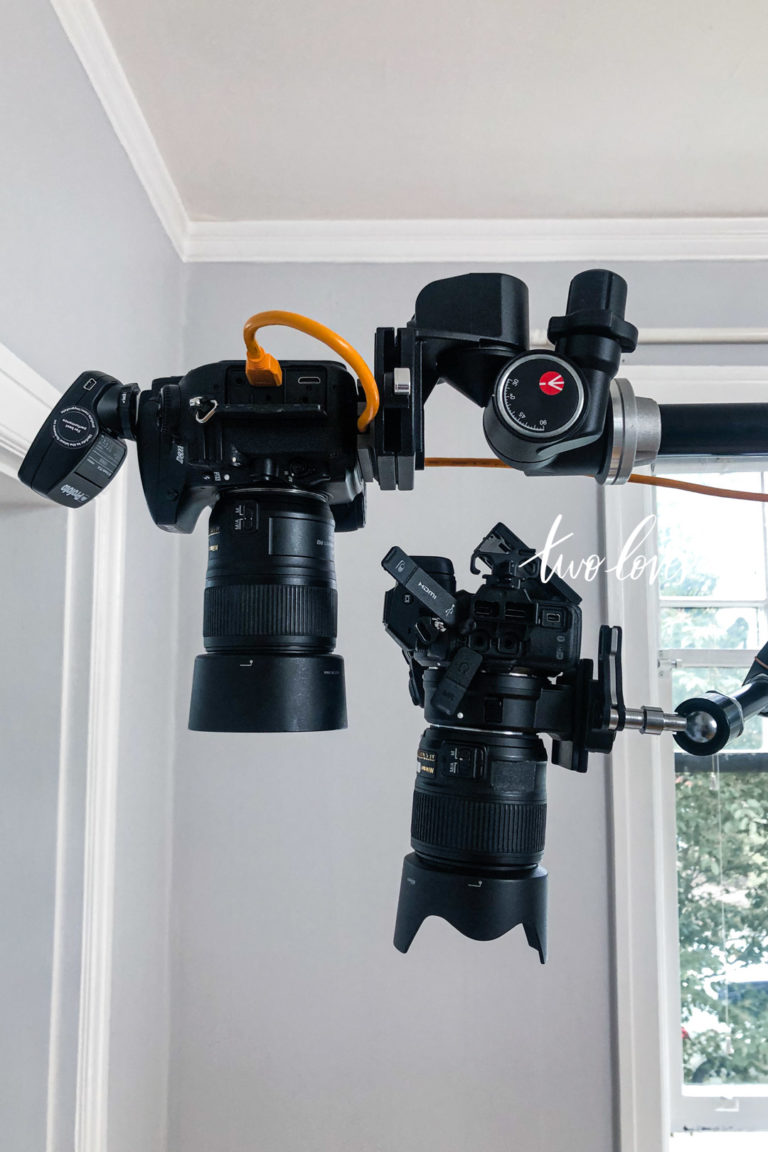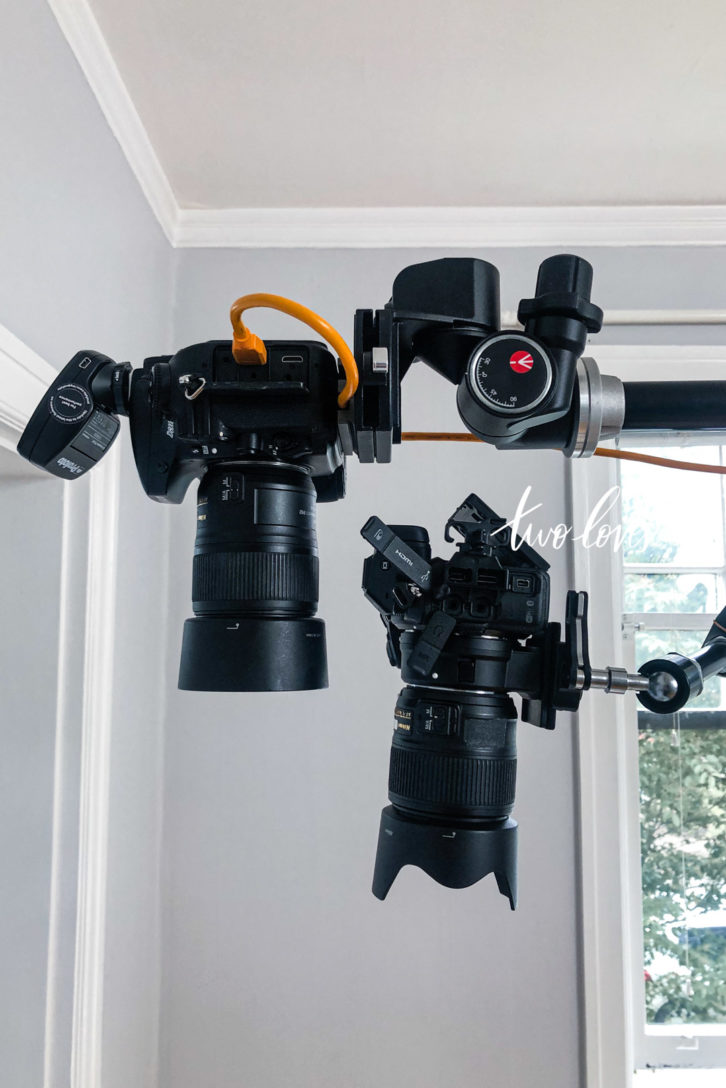 Use an Lens Adaptor to Use your DSLR Lenses
It's a major consideration when thinking about investing in a mirrorless camera vs DSLR camera. You've likely spent years, or your whole career investing in lenses that fit your DSLR and can't afford to replace all of them.
No problem! Camera companies know this is a major deterrent so they have a solution, which I use.
Why is mirrorless better than the DSLR?
Mirrorless is the way of the future. Some features that make the mirrorless better is the electronic viewfinder, live exposure, image review, size & weight as well as unlimited focus points.
Best budget camera for beginners mirrorless or DSLR?
Save for a mirrorless and in the meantime get a second-hand DSLR full-frame if possible.
What is the easiest mirrorless camera to use?
Nikon Z6 mirrorless is my choice of mirrorless camera to use.