This post may contain affiliate links from products and services we love and trust.
Like all still life photography, beverage or cocktail photography relies on using the right drink photography props to help make your scene interesting. There are lots of prop ideas for beverage work, but there are a few standouts that I use all the time to create my drinks photos.
The drink photography props that I recommend the most for cocktail photography are usually glass or matte metal. They really dance nicely with the light in our shots and it's one of the reasons I enjoy creating with them so much.
Here they are in no particular order!
For more ways to style photogenic drinks, grab my e-guide.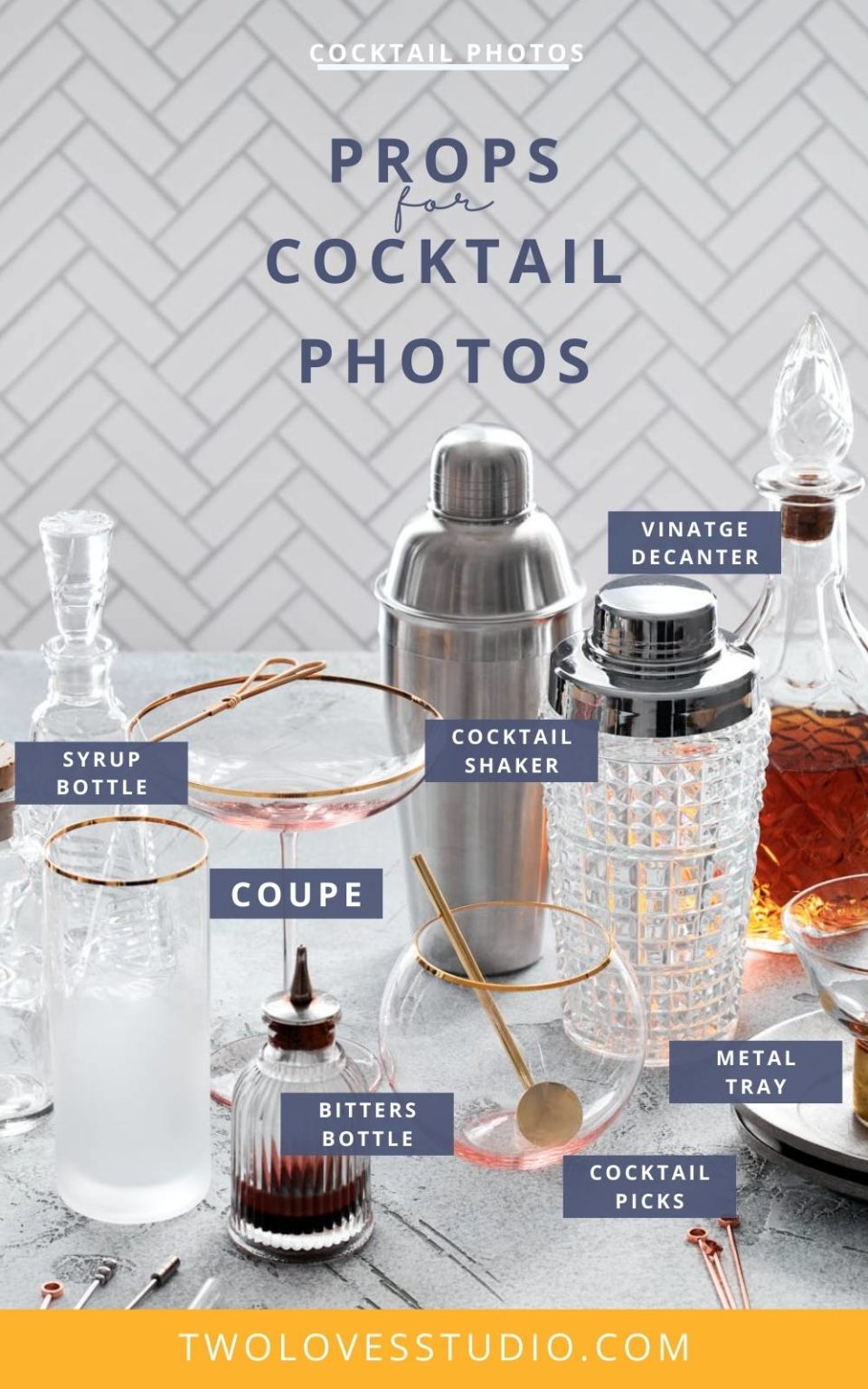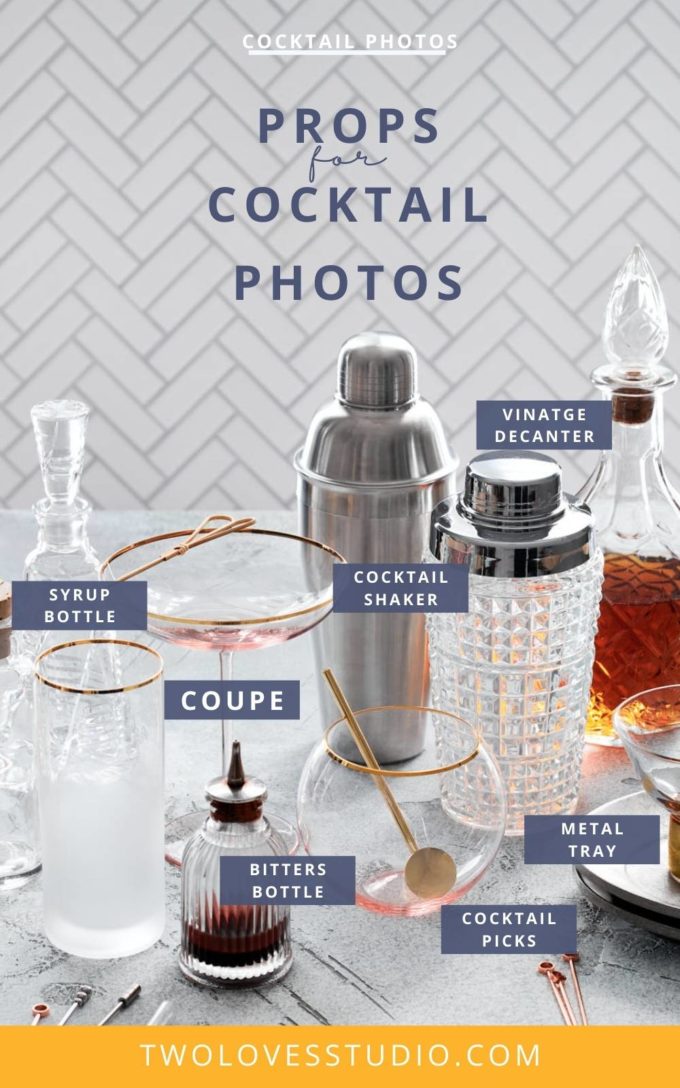 #1 – Cocktail Picks
Probably the most essential styling prop for cocktail photography would be the cocktail pick. It's not only the best tool to skewer and present garnishes, but it adds interest and lines to any cocktail photo.
You can find these in metal, wood, bamboo or glass. It's a good idea to have a couple of different shapes and lengths to suit different glasses and recipes.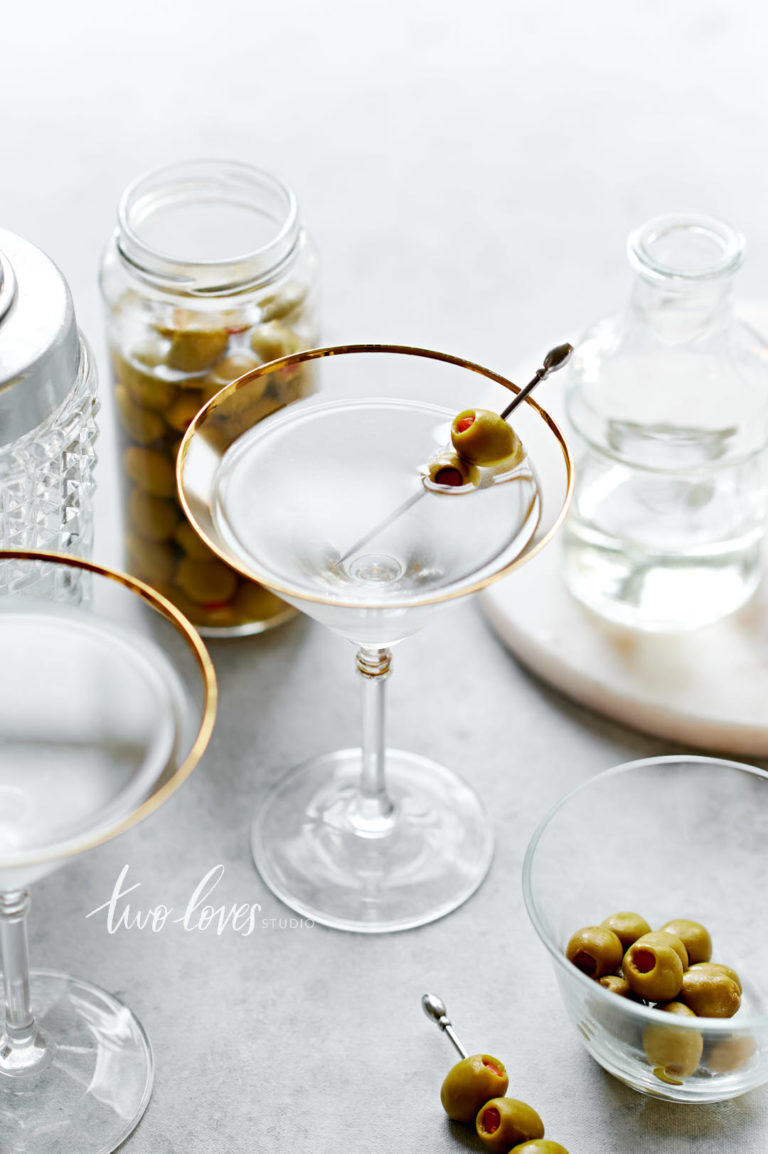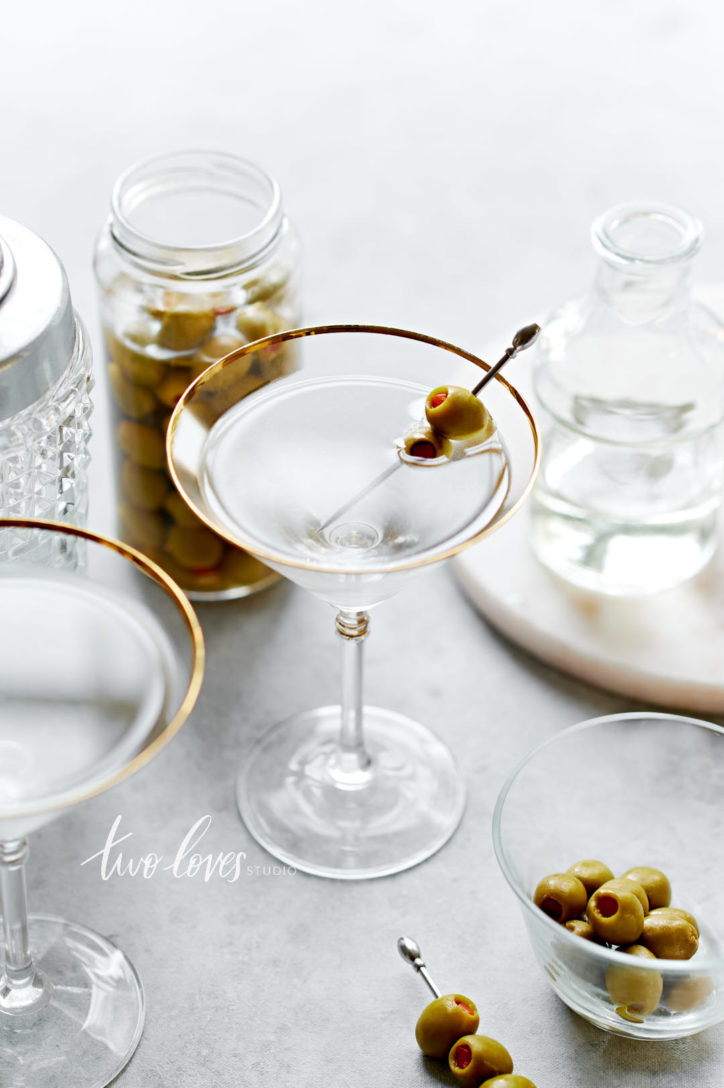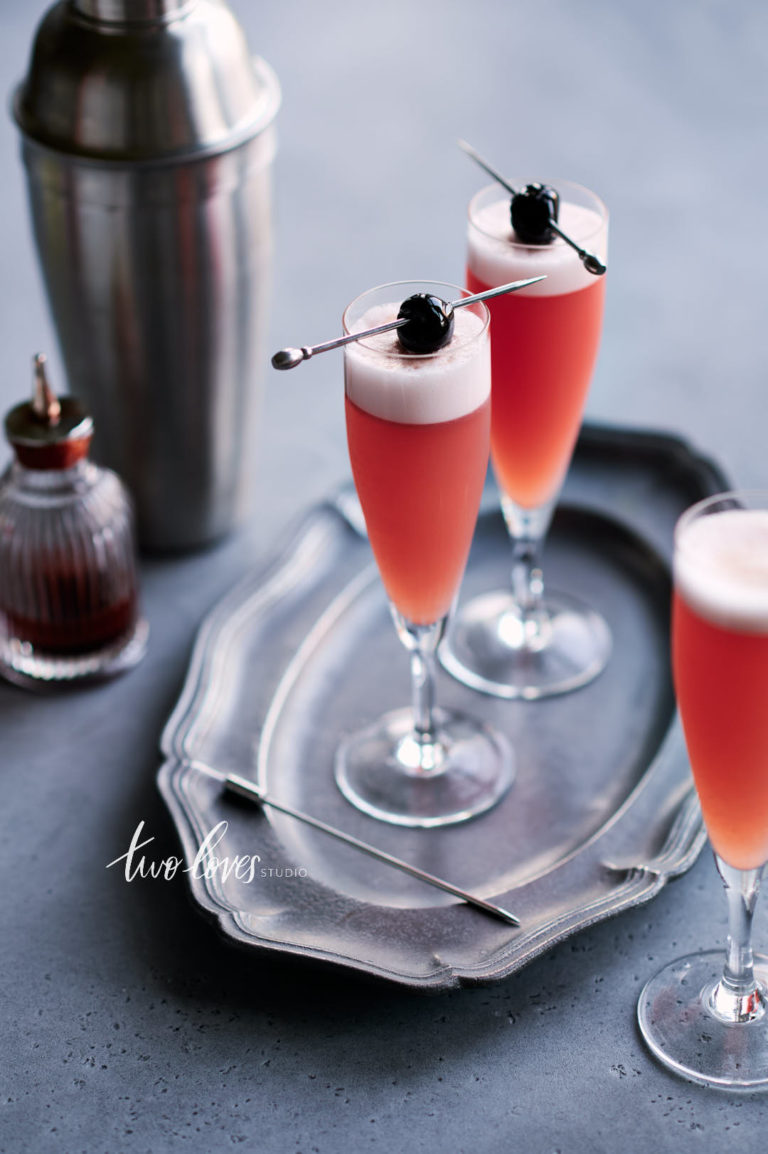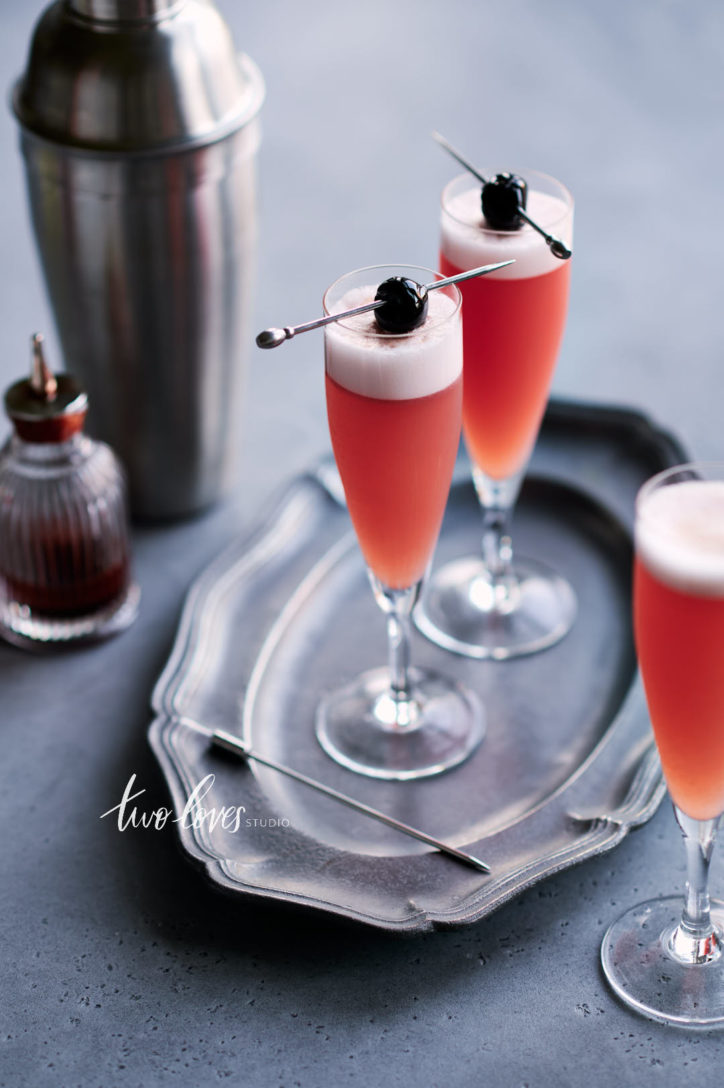 #2 – Matte Cobbler Shaker
The more you get into cocktail photography, the more you'll discover there is nuanced equipment for making various cocktails. The Cobbler Shaker isn't the preferred style of shaker for making cocktails, but it's much more photogenic than the Boston Shaker.
It also tends to be smaller which is easier to style and photograph alongside your cocktails.
Try to avoid the brand new, shiny shakers. They will be hard to deal with in terms of reflections and retouching. If you can find a second-hand one that has had a little love, it'll add a nice matte glow to your shots instead.
#3 – Best Drink Photography Prop: A Coupe Glass
For me, the coupe glass is the most photogenic cocktail glass and the drink photography prop I recommend the most. With a long thin stem, and a wide bowl to house the cocktail, the proportions are pretty stunning.
The coupe glass is one that you want to splash a little more cash at. It's worth it. You can find these second hand or order them from cocktail specialty stores. It's a good idea to have a couple of different options in terms of height. A short pair and a tall pair will help you make different cocktails and style different scenes.
Classic cocktails that are served in coupe glasses are:
Bichon Frise
Sidecar
Daiquiri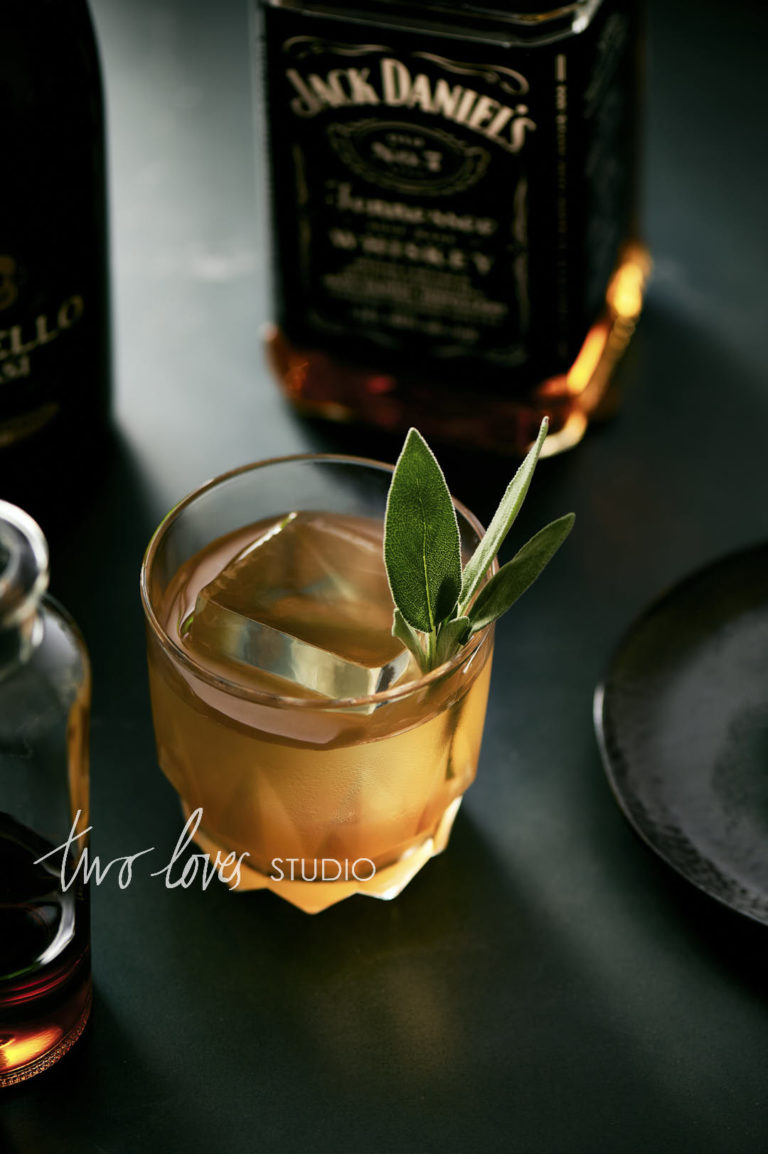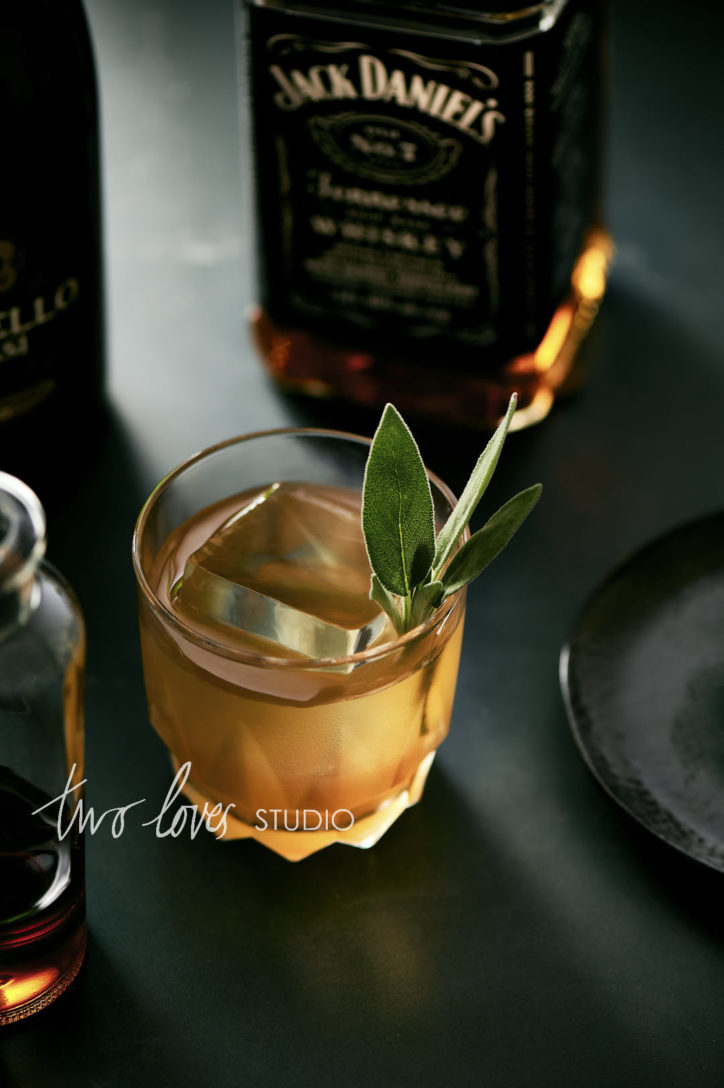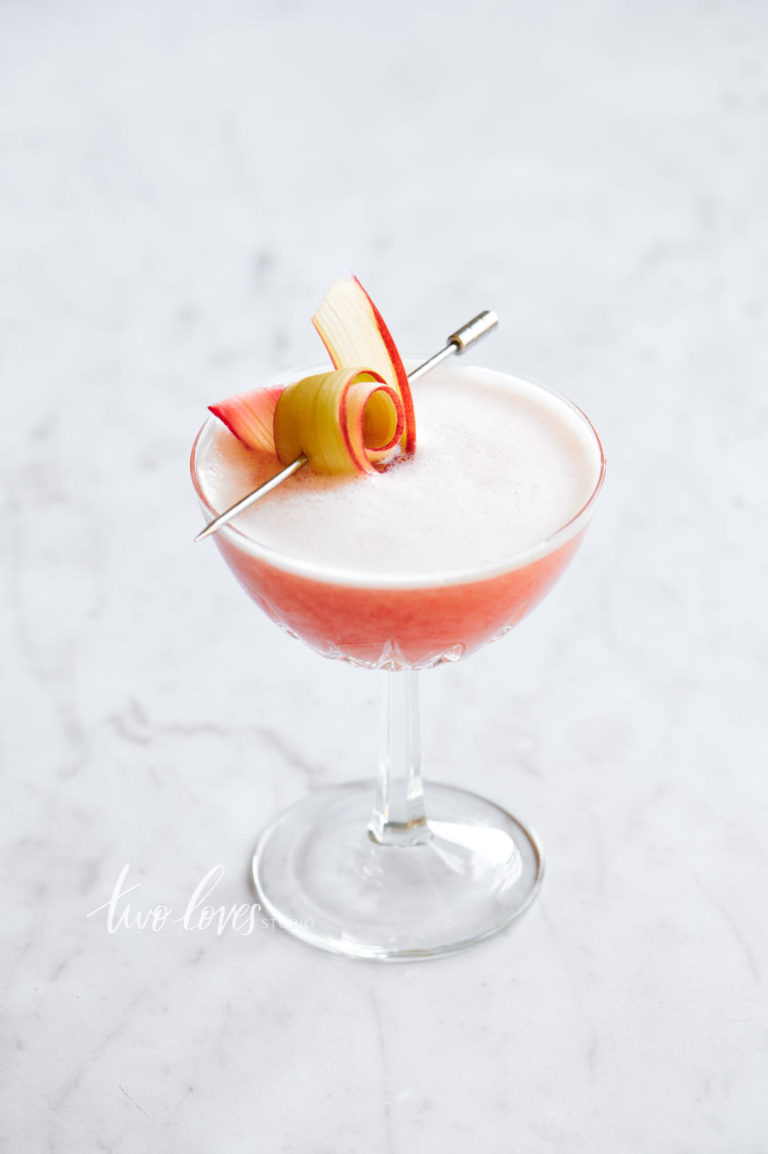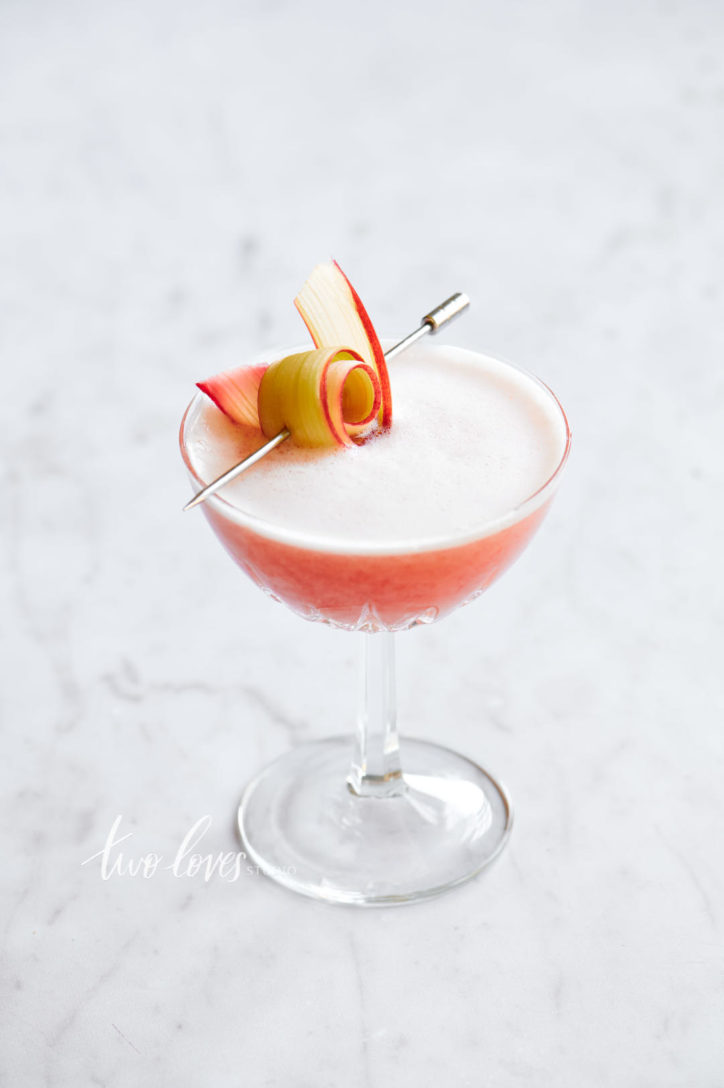 #4 – Rocks Glass
A fancy rocks glass also goes a long way as a styling prop for cocktail photography. Lots of very photogenic drinks, especially those shot with backlight, use a rocks glass.
You can find lots of subtle patterns that play with the right and lines in your composition, which adds interest and depth to our work. Unlike coupe glasses, rocks glasses are usually serviced with ice. Which is another essential (and beautiful) part of cocktail photography.
Classic cocktails that are served in rocks glasses are:
#5 – Glass Syrup Containers
What is so fun about cocktails is that a lot of the ingredients used to make cocktails are photogenic. There are lots of fun recipes to try when it comes to syrups. Especially in summer and fall, when you can make syrups out of abundant produce and seasonal flavours.
Keep an eye out for some interesting vintage glass containers to show off the syrups in your recipe. Glass always works best, as you can see the colour of the syrup. It also plays nicely with the light in your photos.
Syrup containers also double nicely as vessels for juices or sour mixes.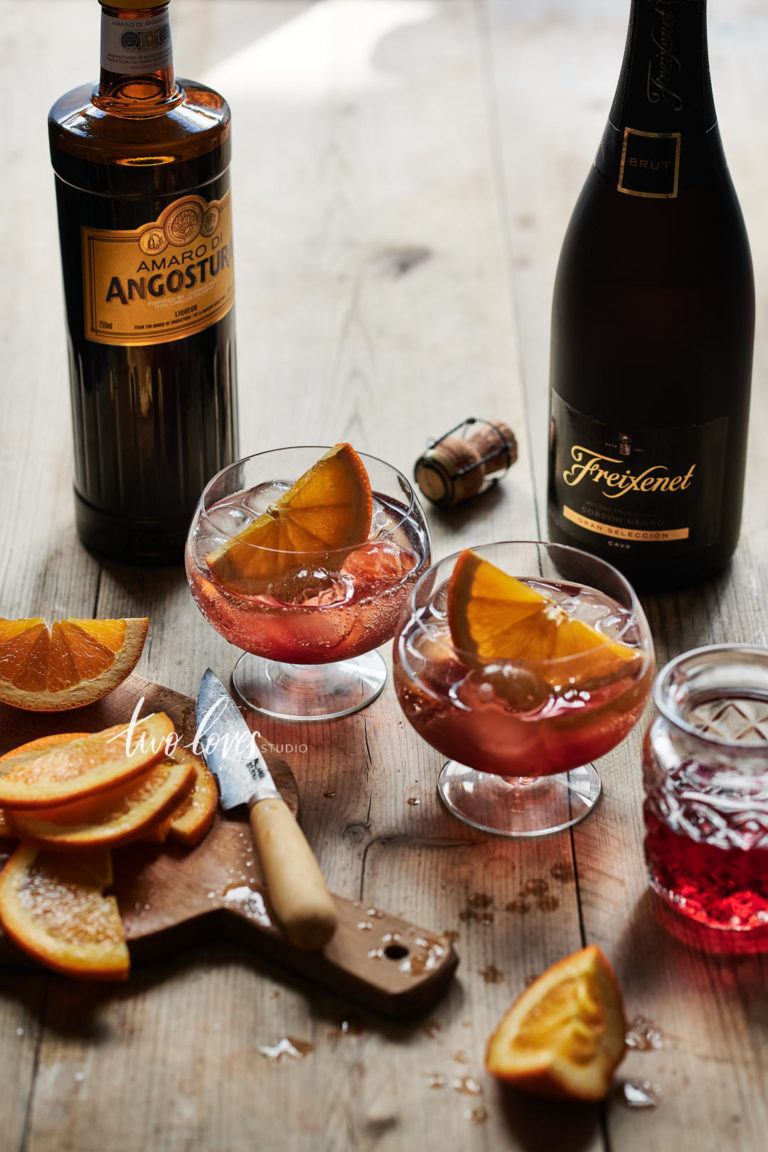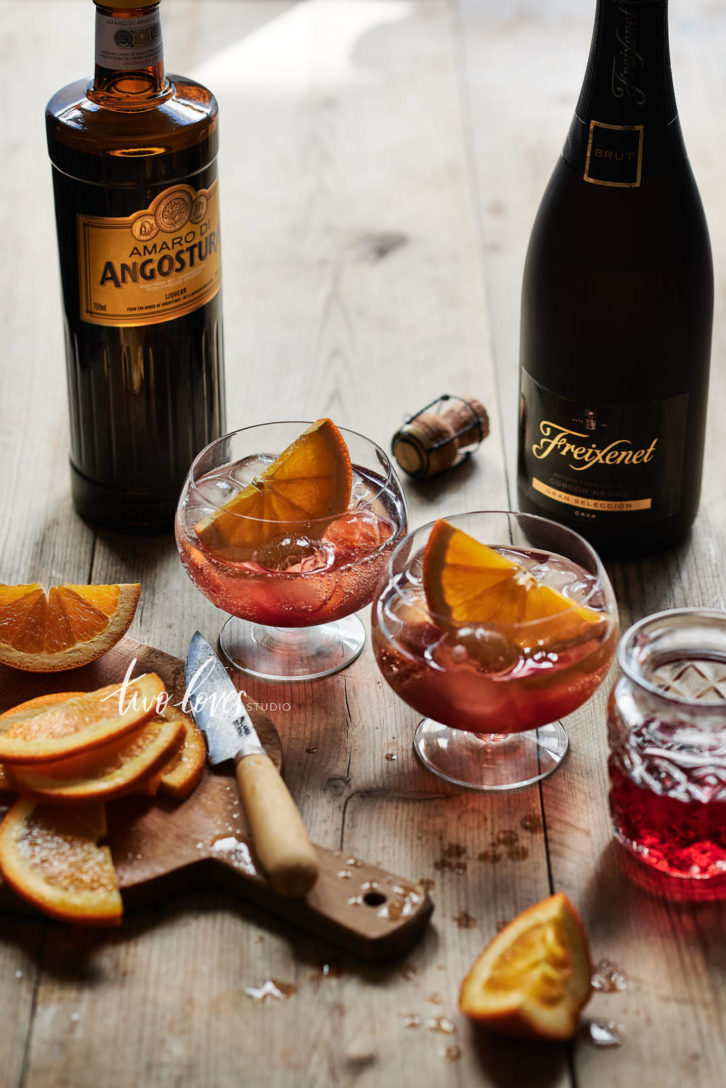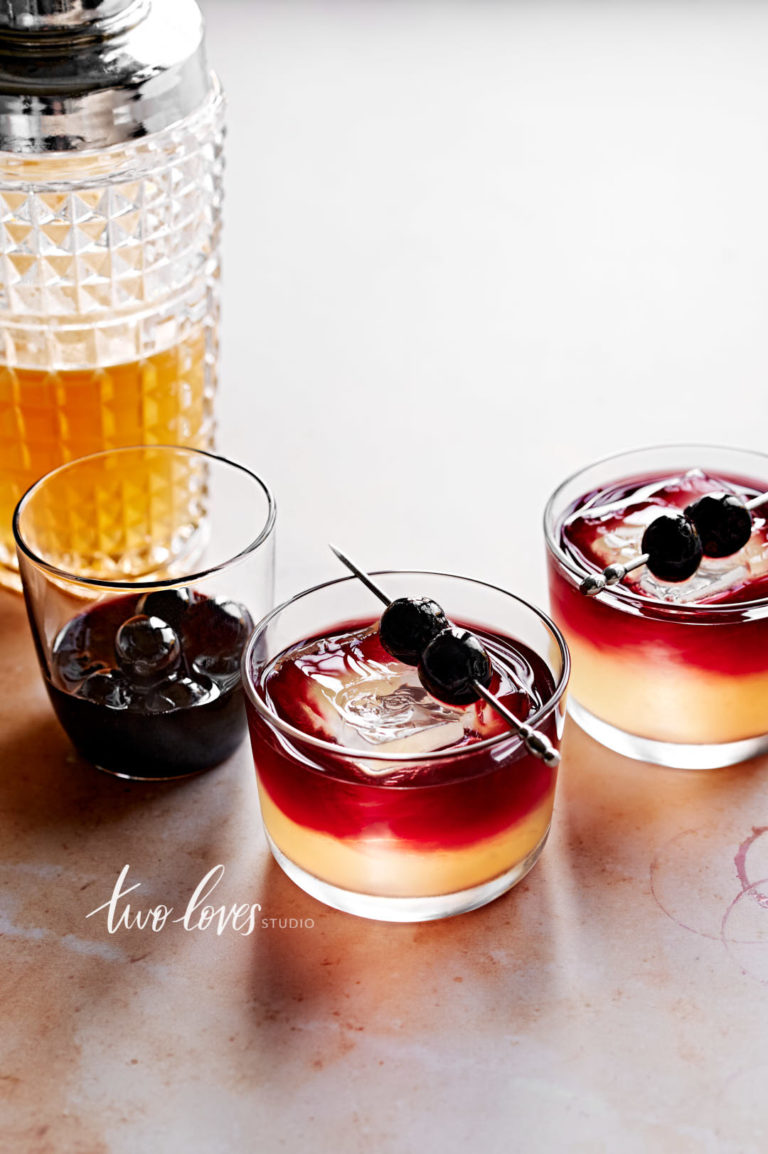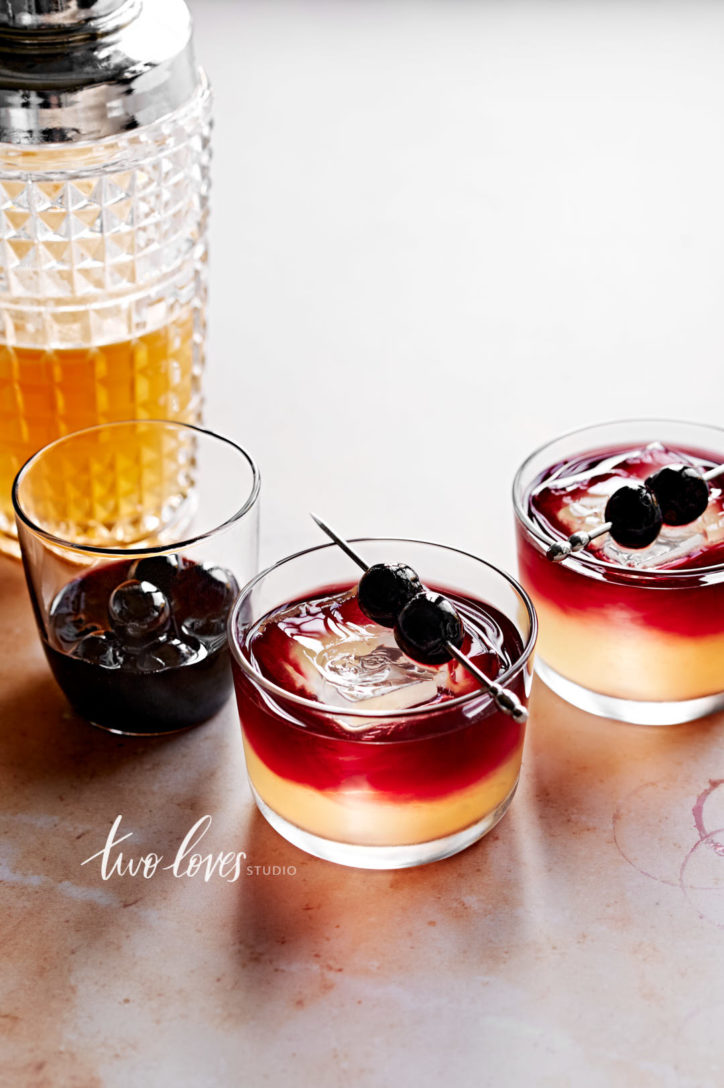 #6 – Glass Garnish Dishes
Garnishes help bring interest to cocktail photos. So be on the lookout for different types of glass dishes to sit your garnishes in on set.
Lime wedges, olives, cocktail cherries or pickled onions work nicely in a little glass dish. Find ones that are vintage and on the smaller side to help you balance your images.
# 7 – Metal Tray
Metal trays can be gorgeous drink photography props for cocktail photography. Just make sure to get something vintage and matte. Trays can give your images a luxurious feeling and help with layering.
Finding the right size can be tricky, as you'll likely want one large enough to fit a few drinks on and possible a garnish vessel. Having a few different shapes and sizes can help you create if you have the budget. I got mine on Etsy.
#8 – Vintage Glass Decanter
These are one of my all-time favourite props for cocktail photography. Finding a nice vintage one is really special because the patterns and cuts of glass can really dance with the light on set, creating something magical.
While you may encounter a lot of vintage decanters that are priced too high, if you keep an eye out at vintage and thrift stores you can usually find them for a deal. The bonus is that they are really pretty on your bar cart as well.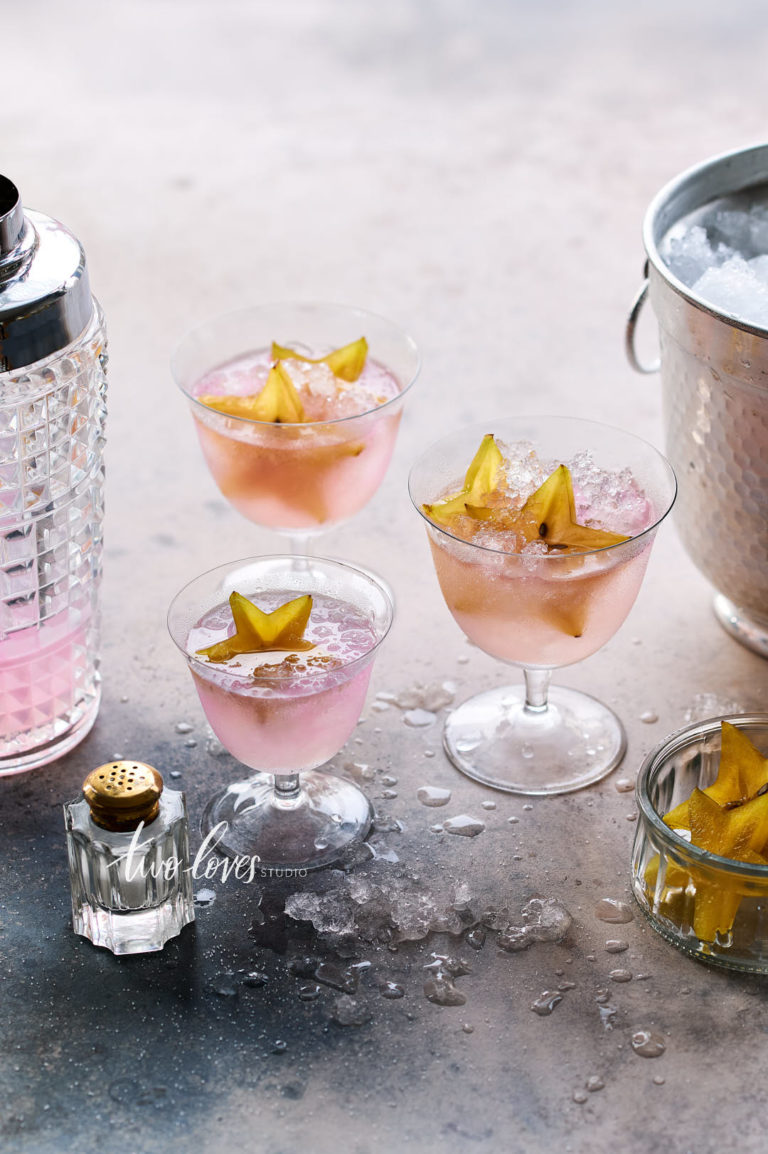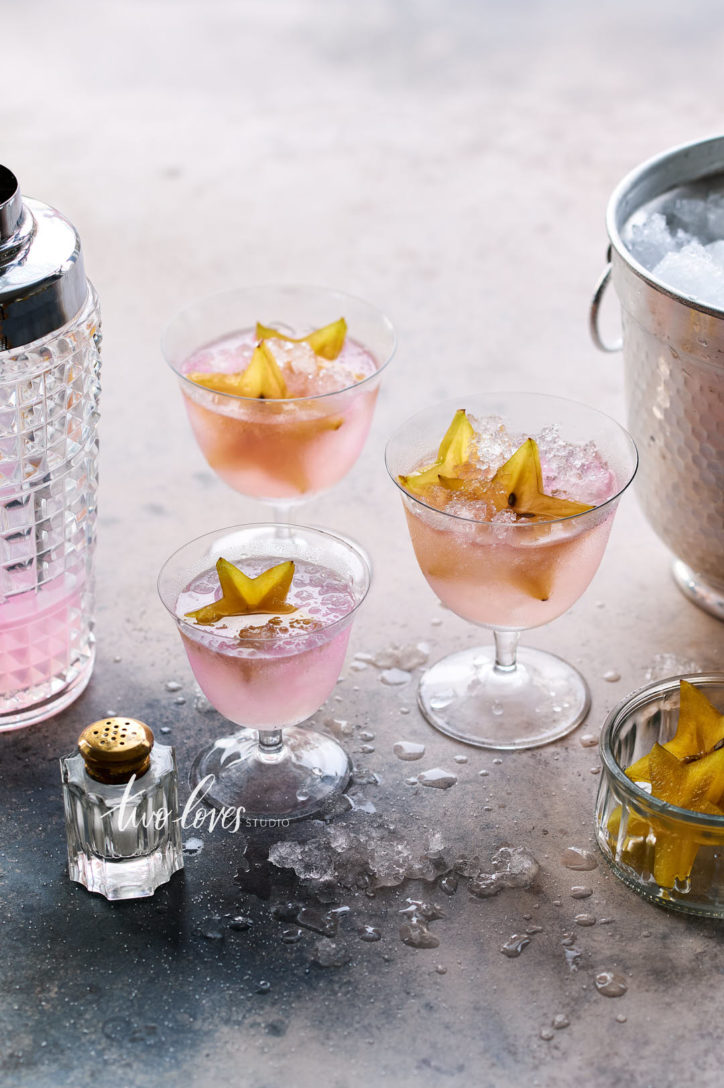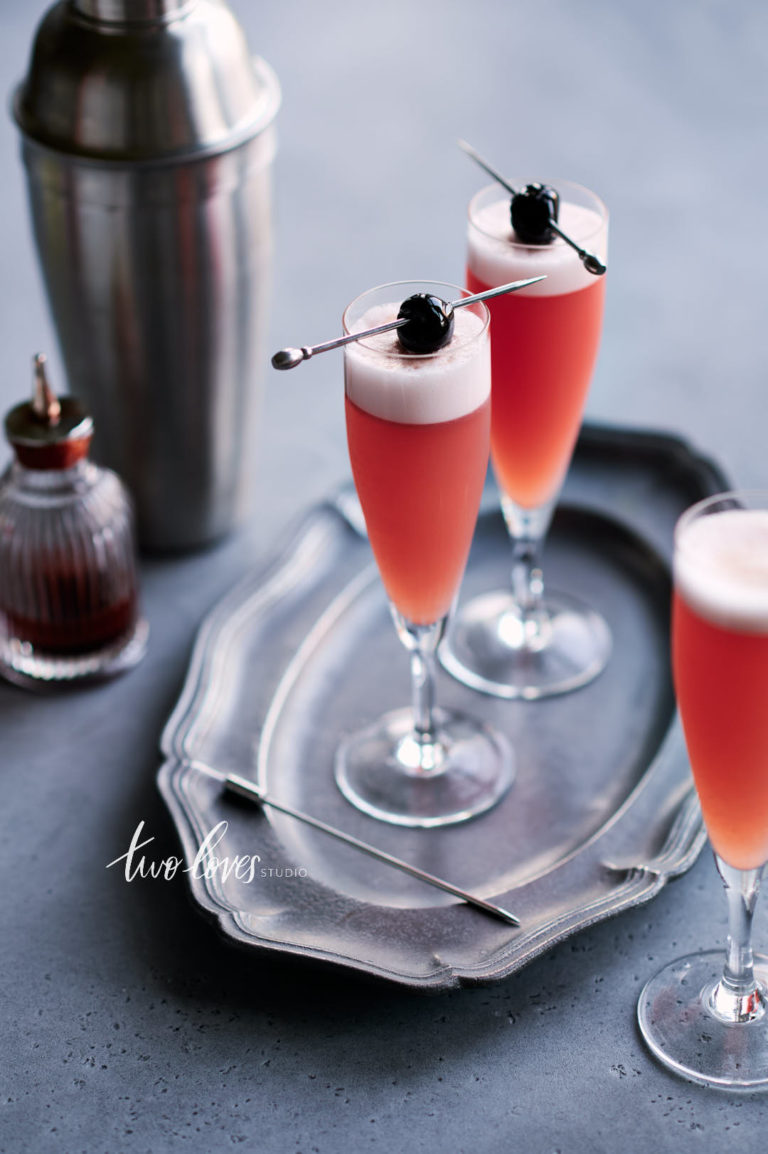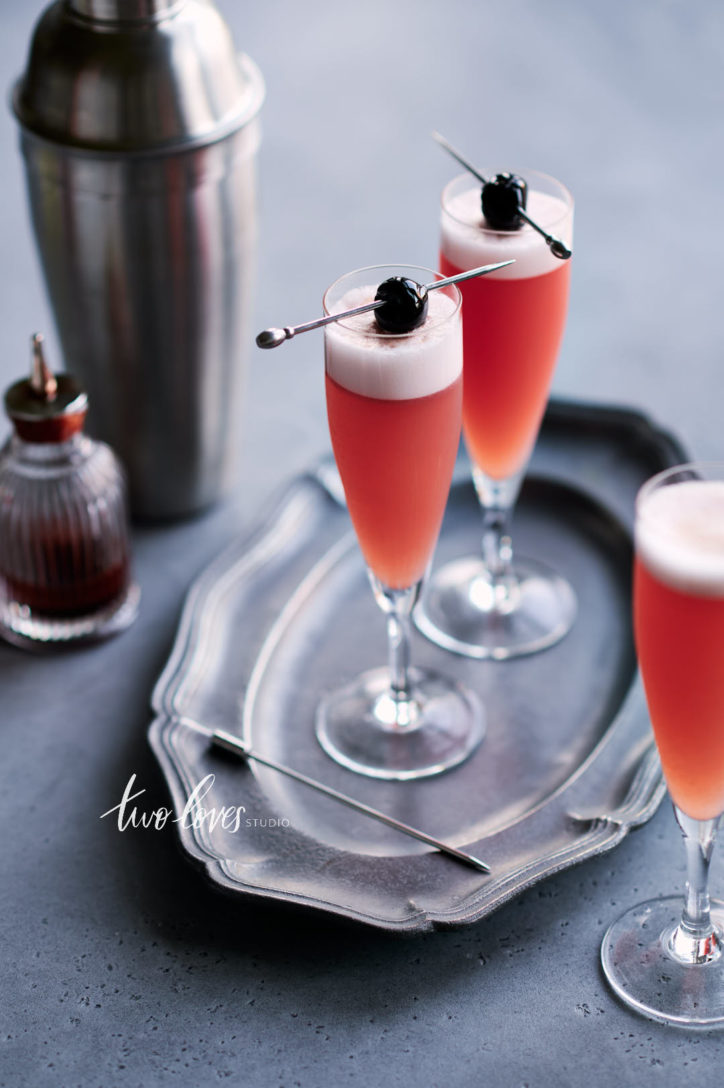 #9 – Bitters Bottle
Bitters bottles are fancy bottles that we pour your bitters into. They serve to look nice and deliver more precise quantities of bitters into your cocktails. You can find them in very pretty shapes, which can add a nice touch to your cocktail photos.
They typically only make sense to use them in photos where the cocktail calls for bitters, but they are a nice option to use in whiskey cocktails and old fashioned. I got mine on Amazon.
Of course, there are lots more ideas for styling props for cocktail photography. These, however, I think are the things I couldn't live without when I am photographing cocktails.
Where to buy drink photography props?
Etsy is a great place to find vintage glassware and decanters. Try places like Crate & Barrel for cocktail picks or buy online at retailers like Amazon or Cocktail Emporium. Thrift stores are also a great place for buying unique second-hand glassware.
What is the Best Drink Photography Prop?
A Coupe Glass. The coupe glass is the most photogenic cocktail glass.
Where can I buy cheap drink photography props?
Your local thrift store is a great place to buy unique second-hand glassware on a budget. Some thrift stores will also provide you with a discount voucher when you drop off donations, which can then be used towards your next purchase. Bargain!
What are the top best props for cocktail photography?
1. Cocktail Picks
2. Matte Cobbler Shaker
3. A Coupe Glass
4. Rocks Glass
5. Glass Syrup Container
6. Glass Garnish Dishes
7. Metal Tray
8. Vintage Glass Decanter
9. Bitters Bottle
Do you have a must-have drink photography prop for your cocktail shoots? Let me know in the comment below.
Two Loves Studio was not paid to write this post, however, it may contain affiliate links. If you purchase an item from an affiliate link, we do get a commission on the sale which helps us run this site. Only affiliates for products/services we believe in appear on this site.