Your setup for food photography starts with light.
Photography can't happen without it.
Lighting is the most important lesson in photography. So if you feel overwhelmed with all the things you need to learn, this is the most crucial. I hereby give you permission to focus on your lighting.
If you can master it, you'll produce beautiful imagery.
In this lesson, we will look at the basic setup for food photography you need, plus get you introduced to a few lighting concepts.
This is all you need to get started.
If you're up for the challenge and want to learn the dynamics of light straight up, click here to buy and read my ebook.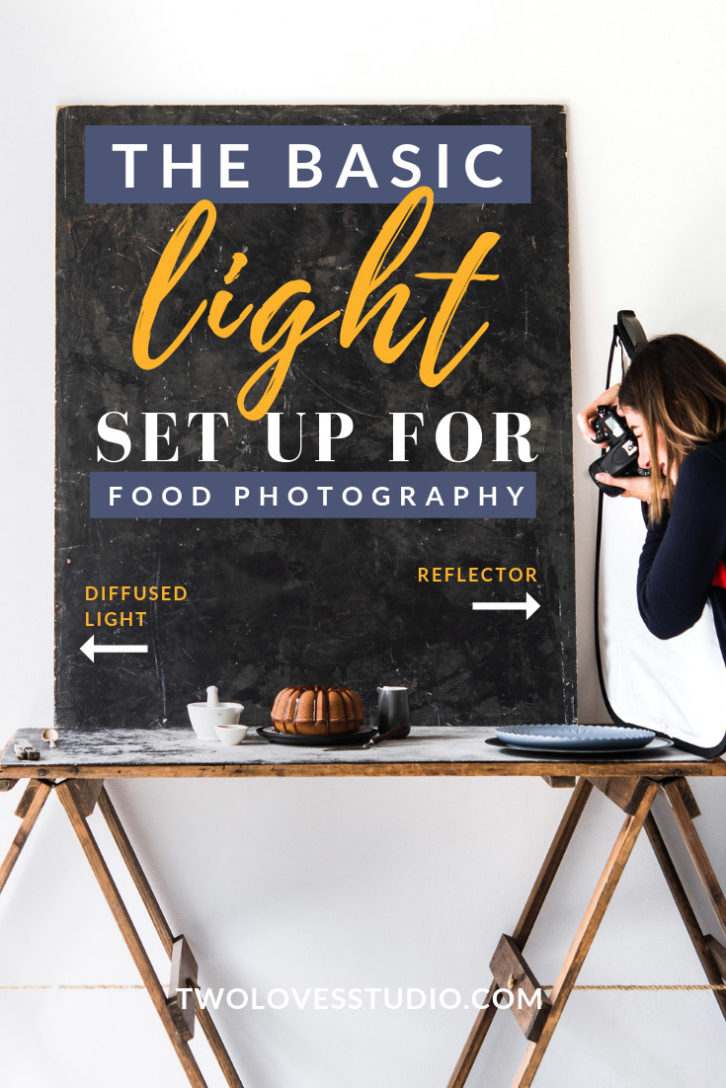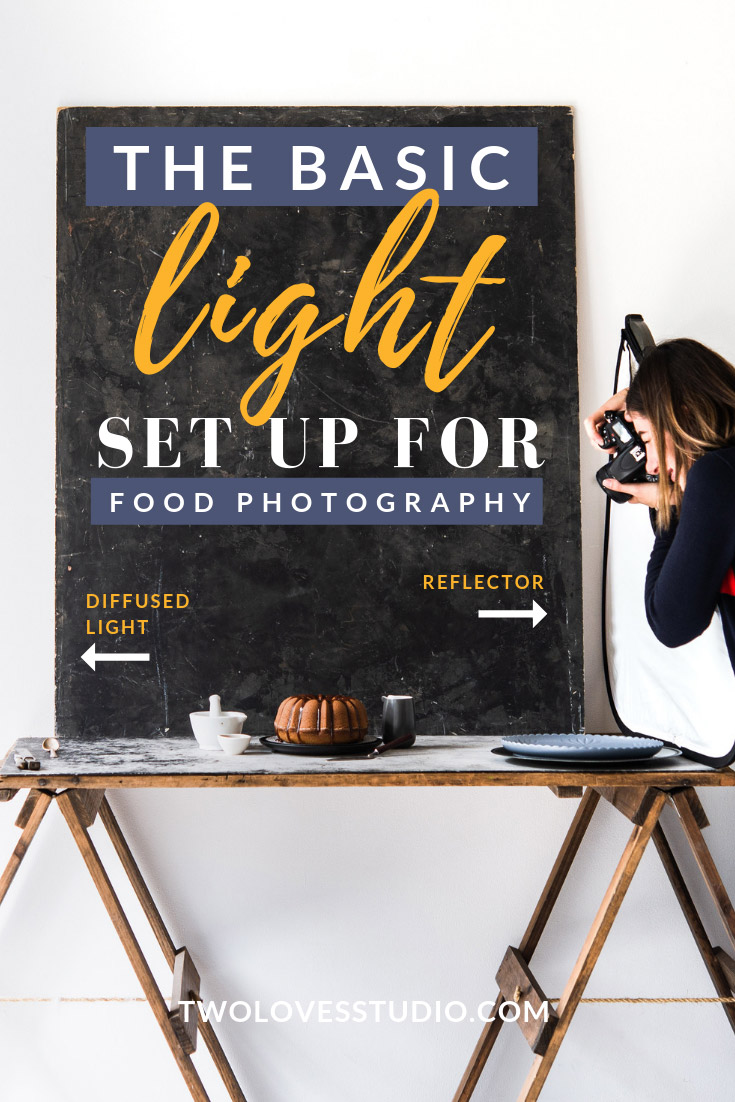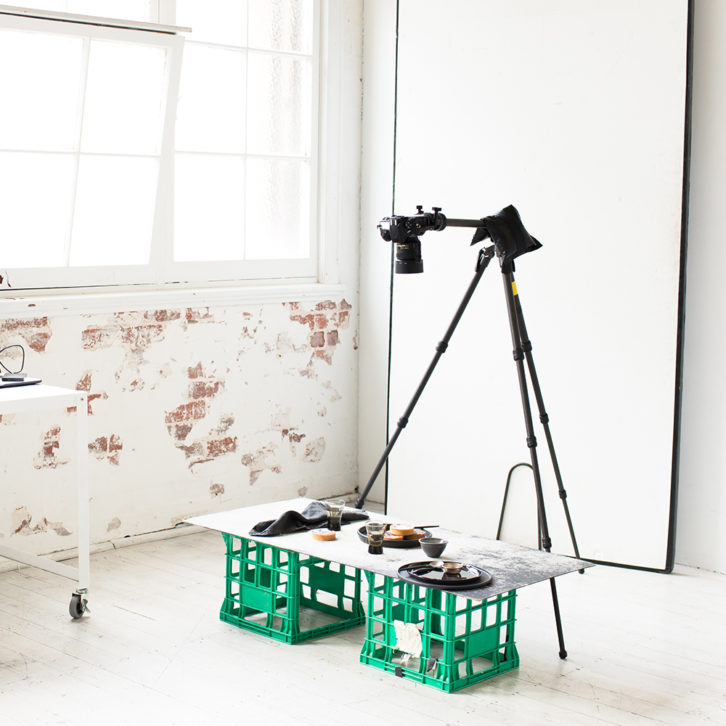 GET MY E-BOOK
3 Behind the Scenes Natural Light Setups
Why It's Better To Understand Natural Light First
To sum it up, it's better to understand how natural light works so that you can use that knowledge to artificial light setups for food photography later on.
The question I'd like you to ask yourself is this. If you don't understand how to manipulate natural light, how will you create artificial to look natural? Which is the end goal 99% of the time in food photography.
The beauty of learning natural light is that it's always changing. You get to see so much variety in what she can produce, and how to adapt.
You don't get that with artificial light as you are responsible for making all the changes.
Both natural and artificial light follow the principles of physics. So when you begin to understand the dynamics of light, you can use these elements to manipulate both natural and artificial.
It's very important in the early stages to see the differences in natural light from day to day. It helps you work out what looks best. Helps you define what light is your style.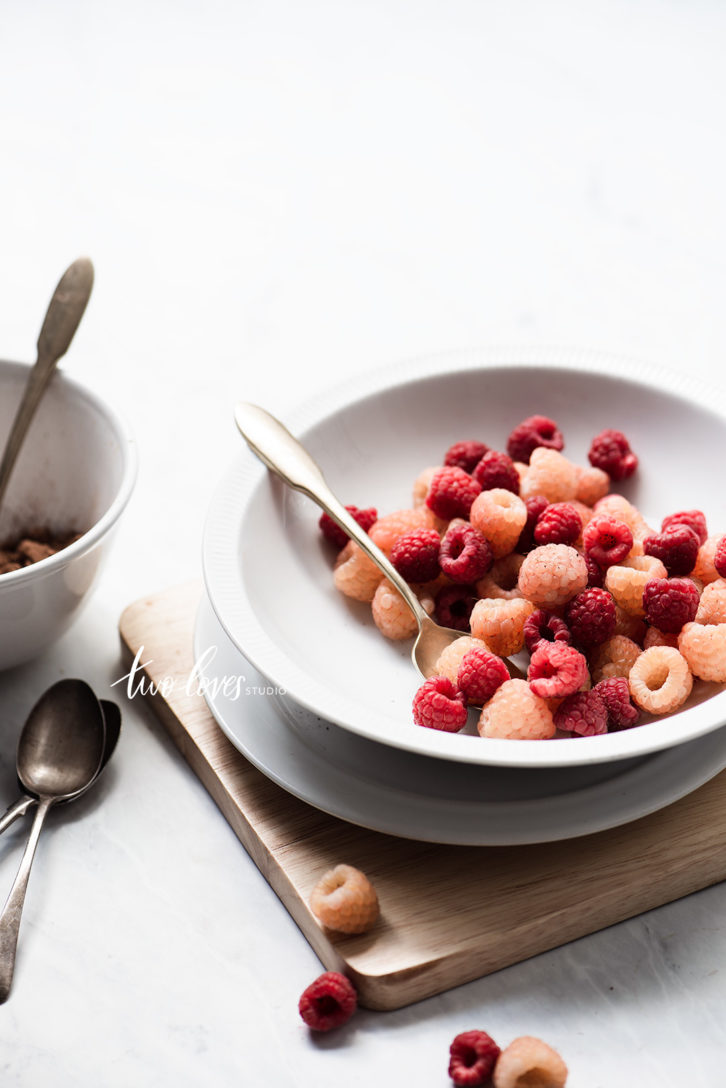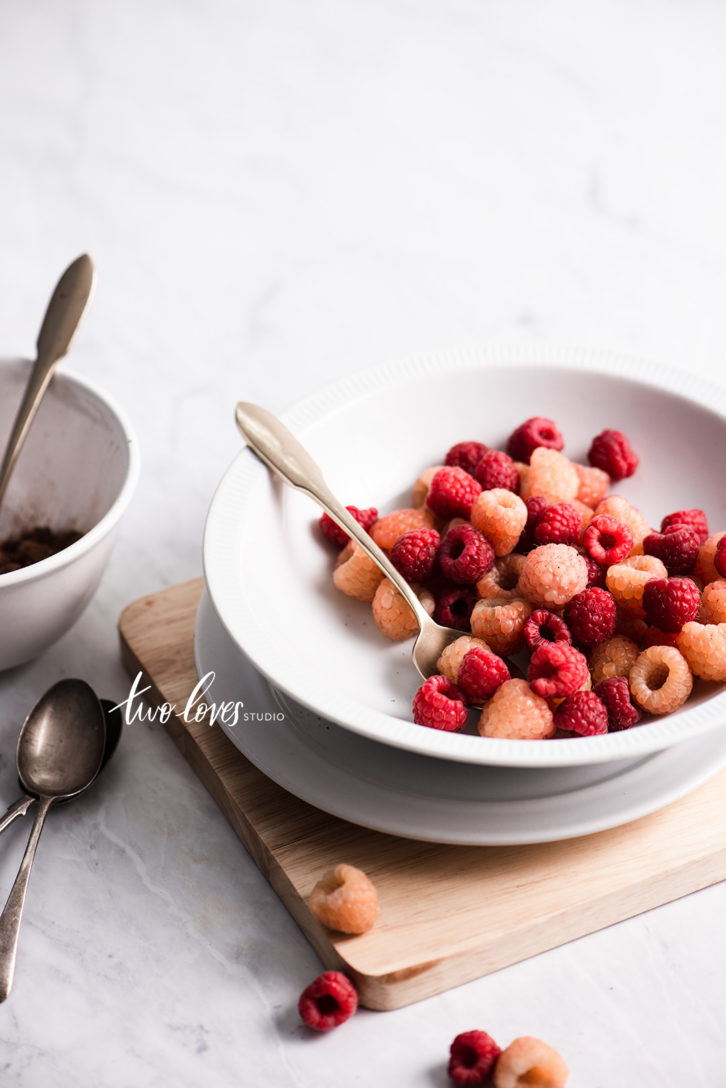 One of these was shot with an artificial light setup for food photography. The other natural. The only thing that's changed is the direction. Can you tell which is which?
That's one of the reasons why it's good to know natural first.
When To Tackle Artifical Light
Since moving to the Northern Hemisphere, I can sympathise with why people need to use artificial light in winter. It starts to get dark at 3.30pm!
Now just to be clear, I'm not against you using artificial light. I simply want to set you up for success.
Artificial light is much easier to produce when you know what the real stuff looks like.
In an ideal world, you would learn natural, read my ebook and play with it for about two years to really grasp its power.
(And as a side note, if you ever travel to another part of the world, especially another hemisphere, pay attention to their light there).
But I know that it's not always possible to rely on natural light. If that's you, then your job is to spend your summer nailing down natural light.
Learning about the Inverse Square Law I write about in my ebook, then applying these techniques to artificial light.
If you have the luxury of exploring natural light no matter what season, I urge you to do that. It'll set you up in the long run.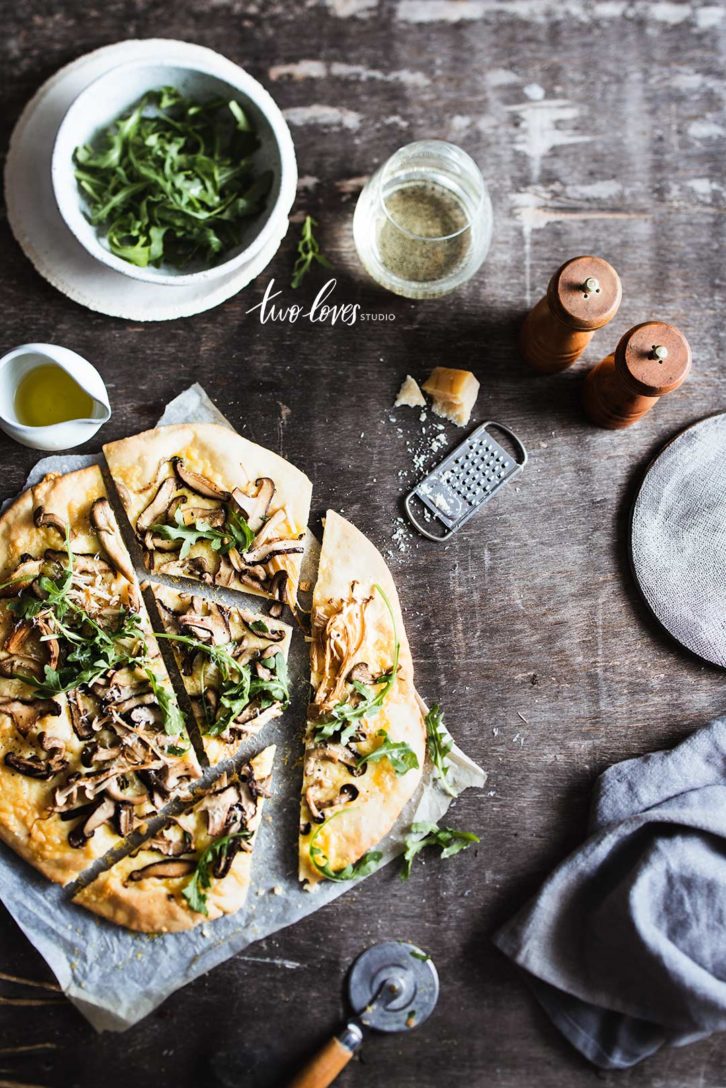 Most Common Type of Lighting For Food Photography – Soft Light
The most common type light setup for food photography is created to capture Soft Light.
Soft light is characterised by soft shadows. Soft light can be used for any mood. You can have bright and soft light or moody and soft light.
Soft light is used because it's the most complementary light for food. It's
It illuminates the texture and details in food while revealing form and dimension.
Within soft light, there can be different types of mood and degrees of shadows, but they all still fall within natural light.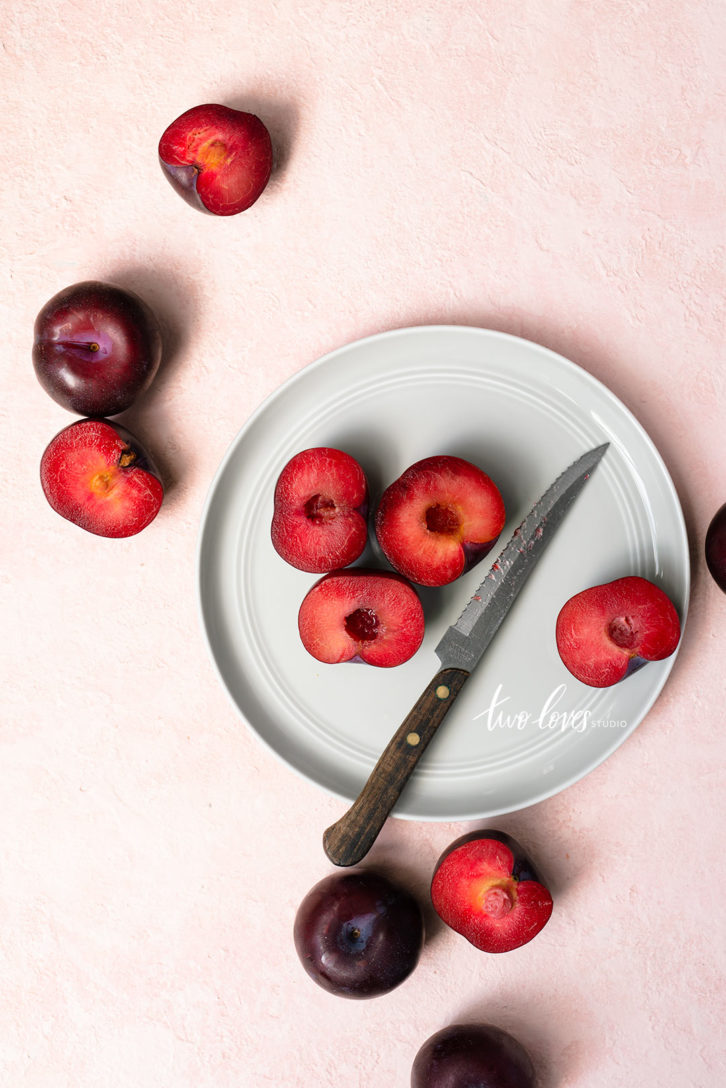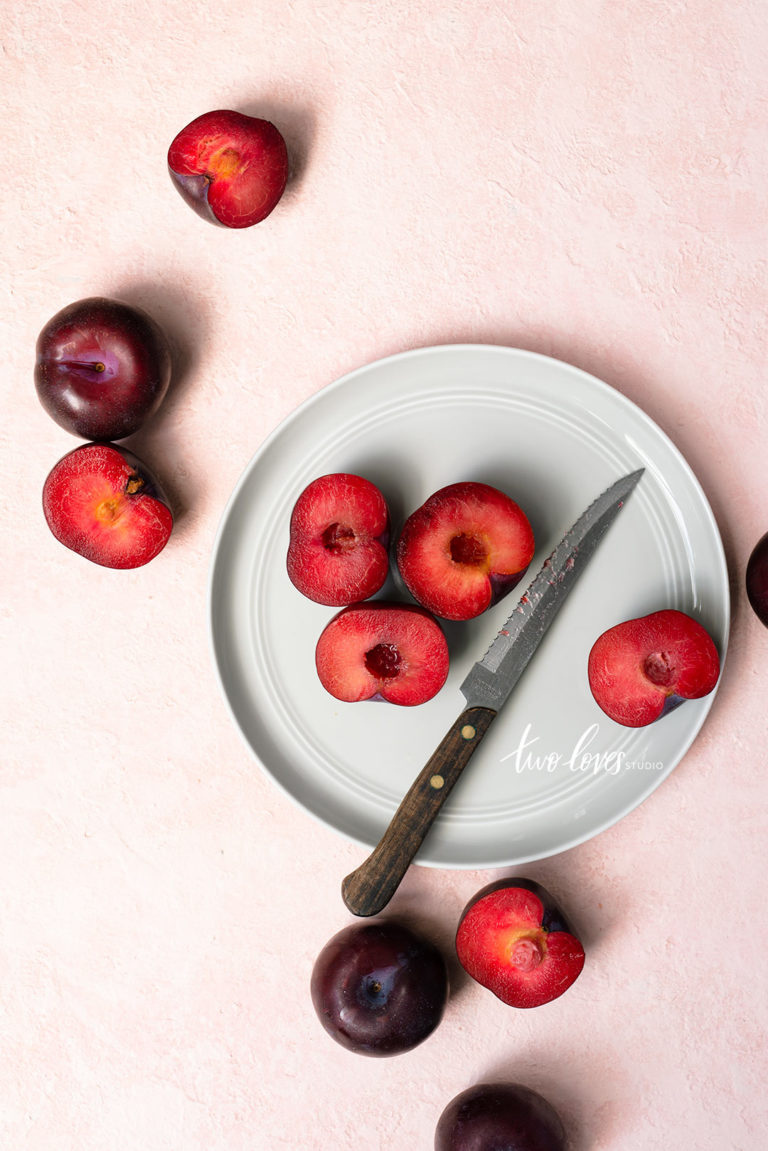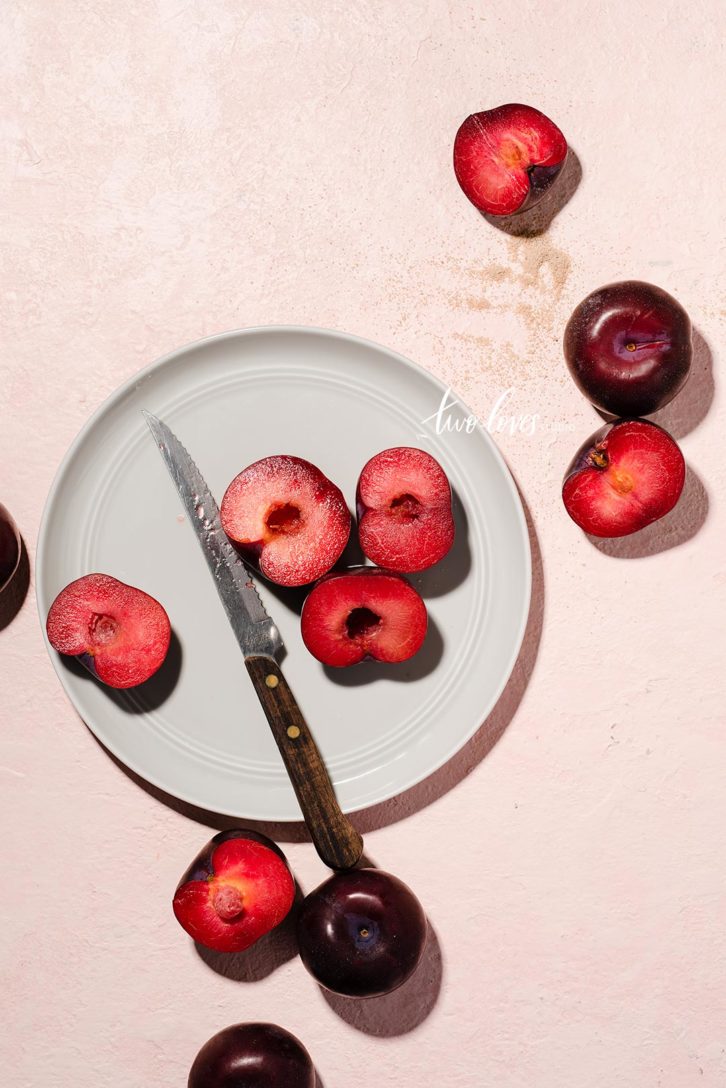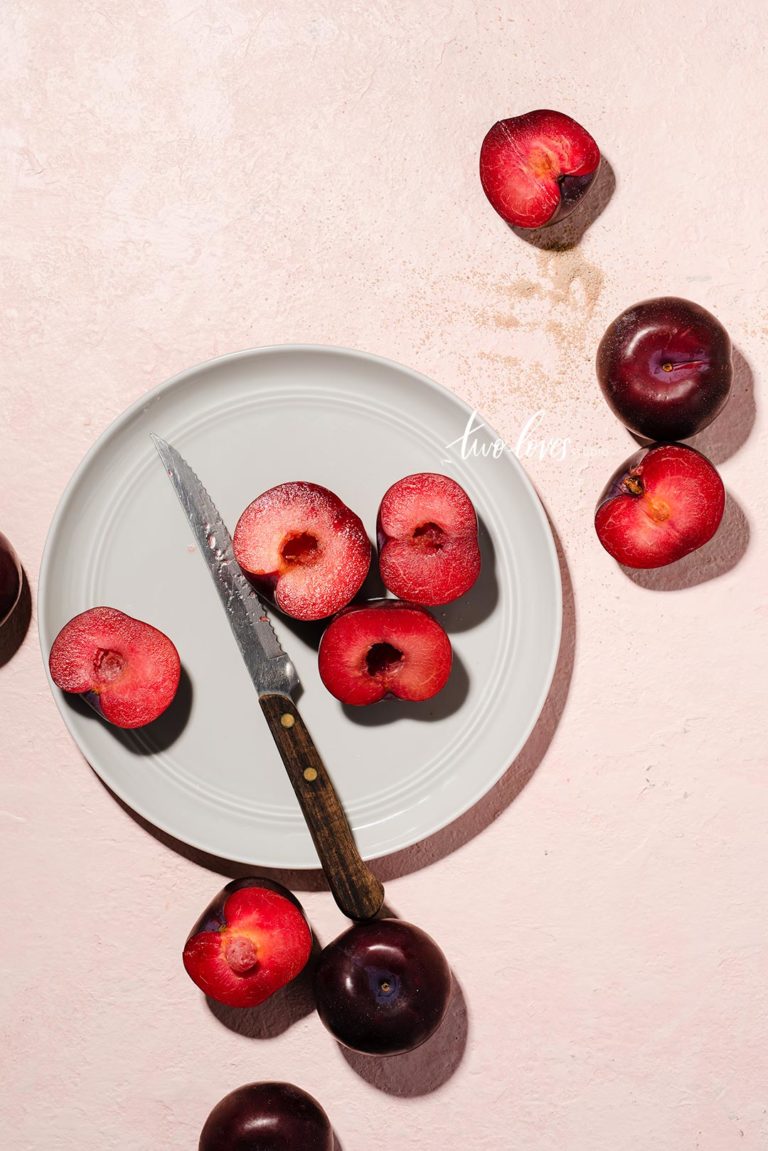 The Two Main Directions of Light: Back and Side Light
The two main directions of light used in food photography are side light and backlight.
Just in case those weren't self-explanatory, side light comes from the side onto your scene. Back light comes from the back onto your scene.
In my e-book, I share behind the scenes case studies of three images with these different directions of light.
Sidelight works really well for nearly all setups for food photography. Which is why it's a go-to for many food photographers.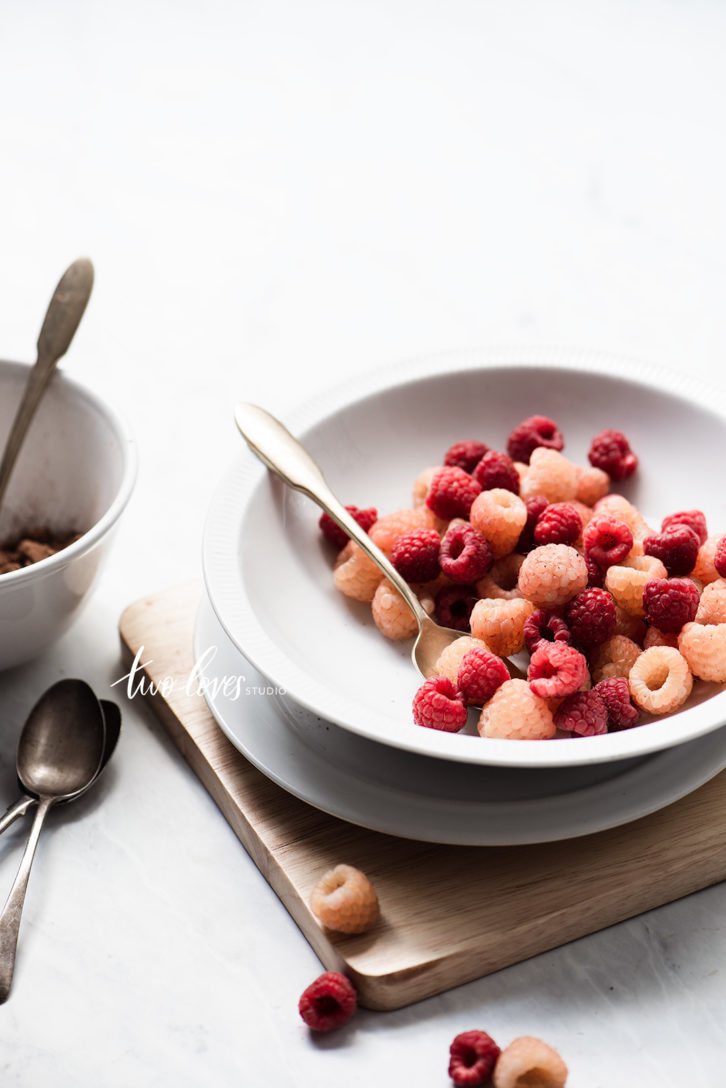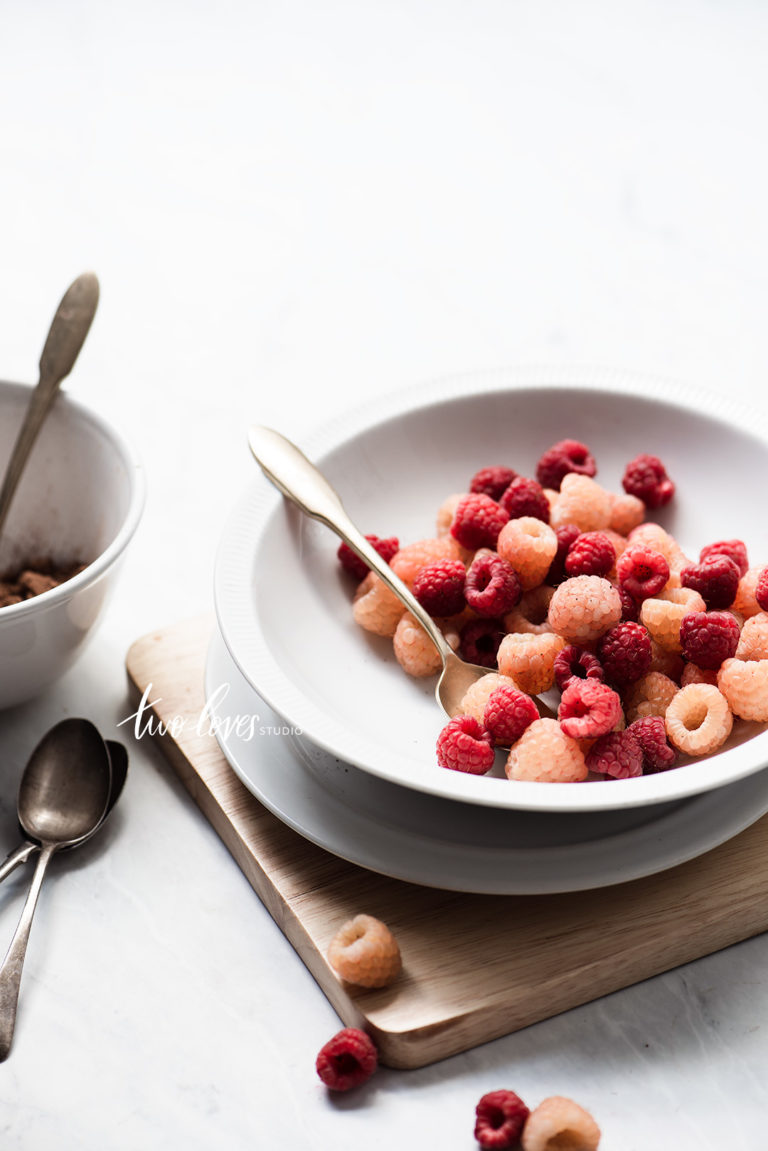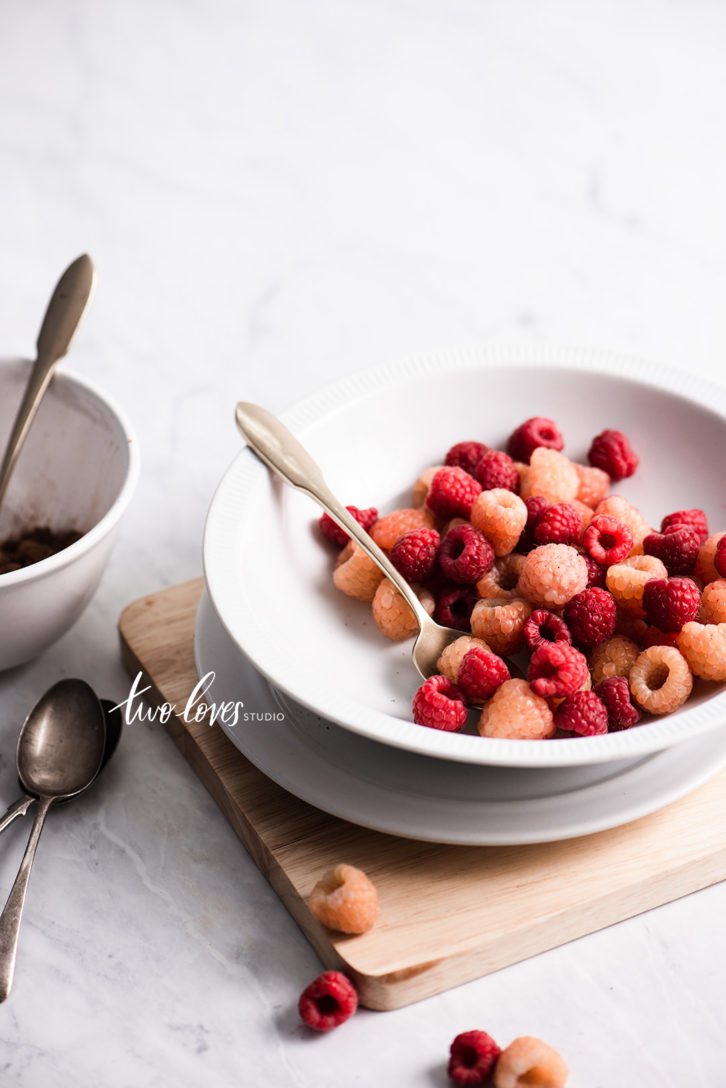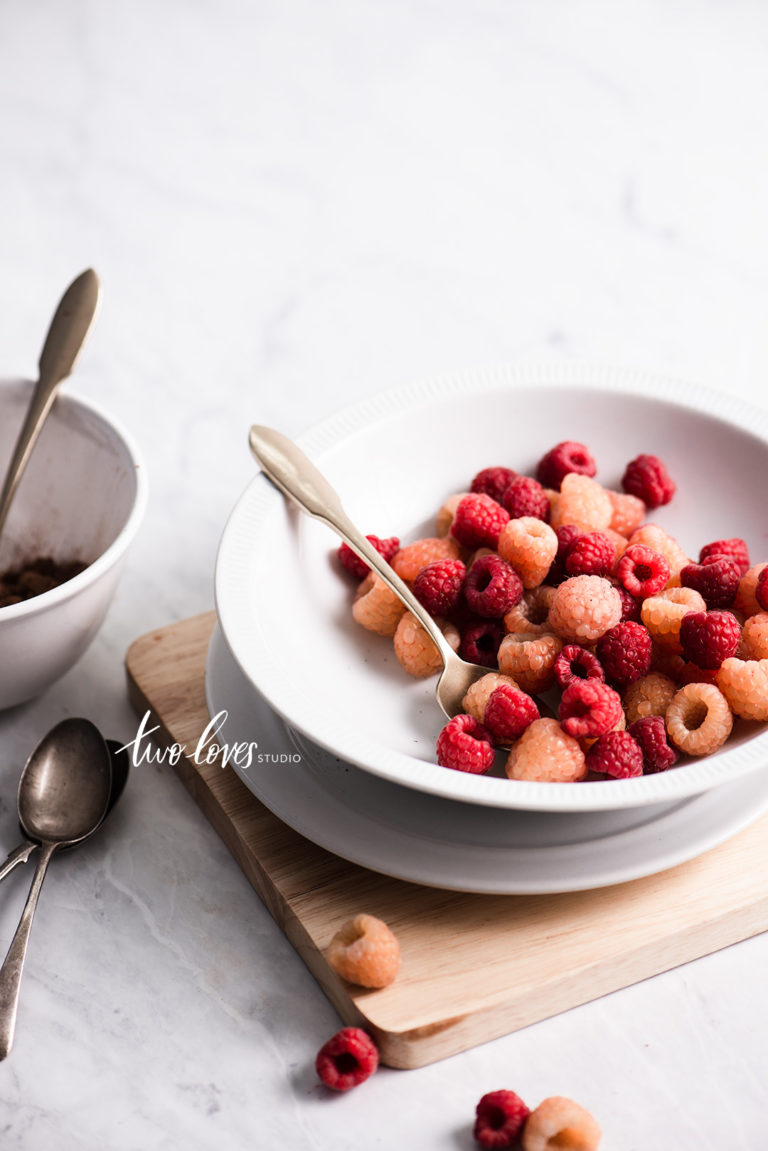 Basic Light Modifying Aids
Getting down to the bare minimum of what we need in order to manipulate natural light.
The first two aids that you should find are, a reflector and a diffuser.
You can get cheap combos from any photography on Amazon. They look like this. Where possible, it's best to get as large as you can afford.
A diffuser is something that diffuses or distributes light more evenly onto your subject.
Diffusers should be placed between the light source and your subject.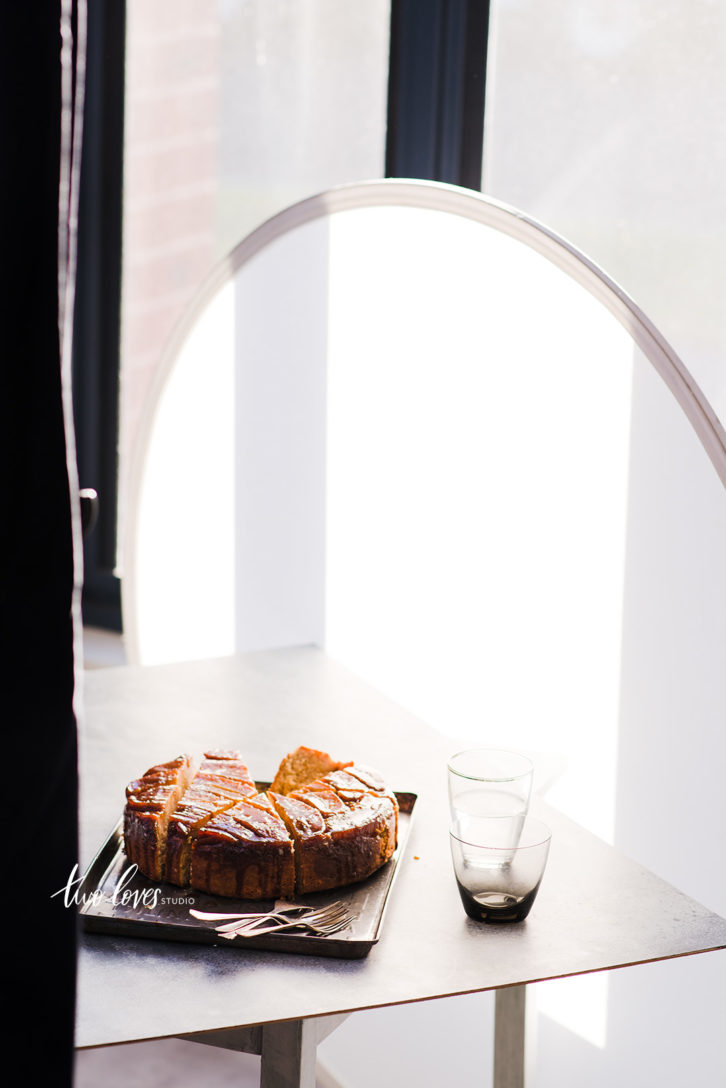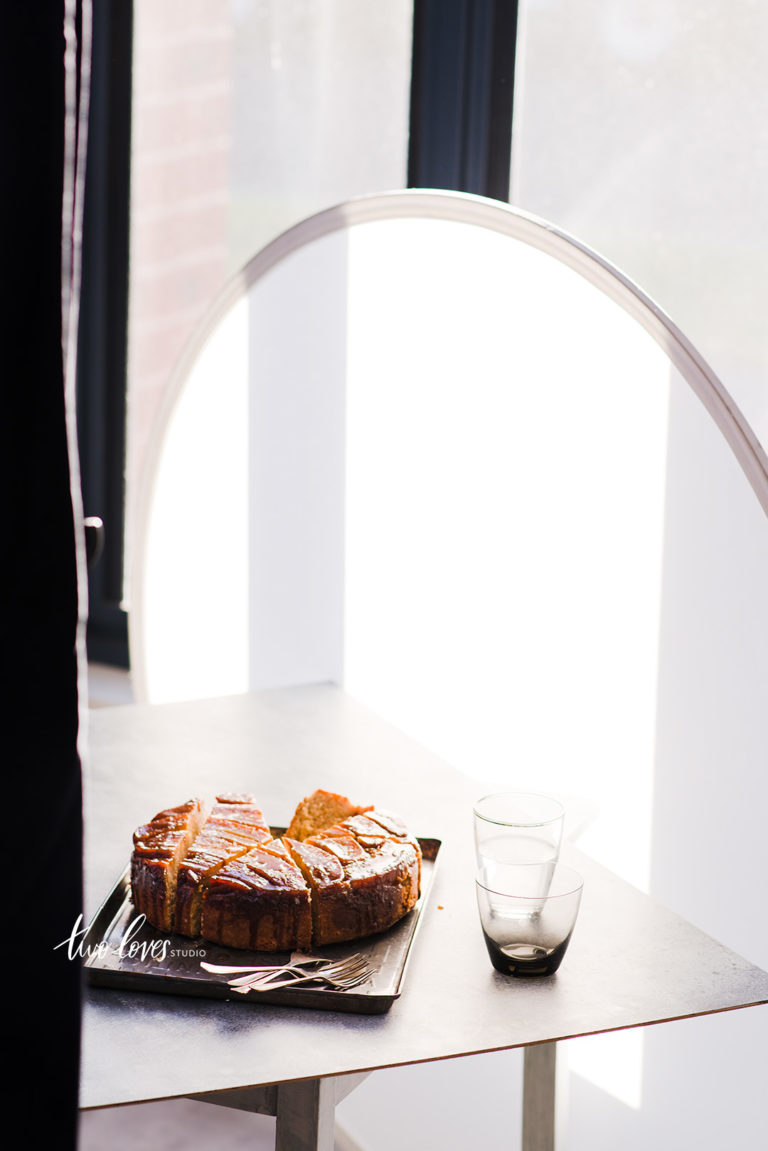 A reflector bounces light from the light source onto the subject. This is what is known as fill light.
Reflectors typically are placed on opposite sides of the light source.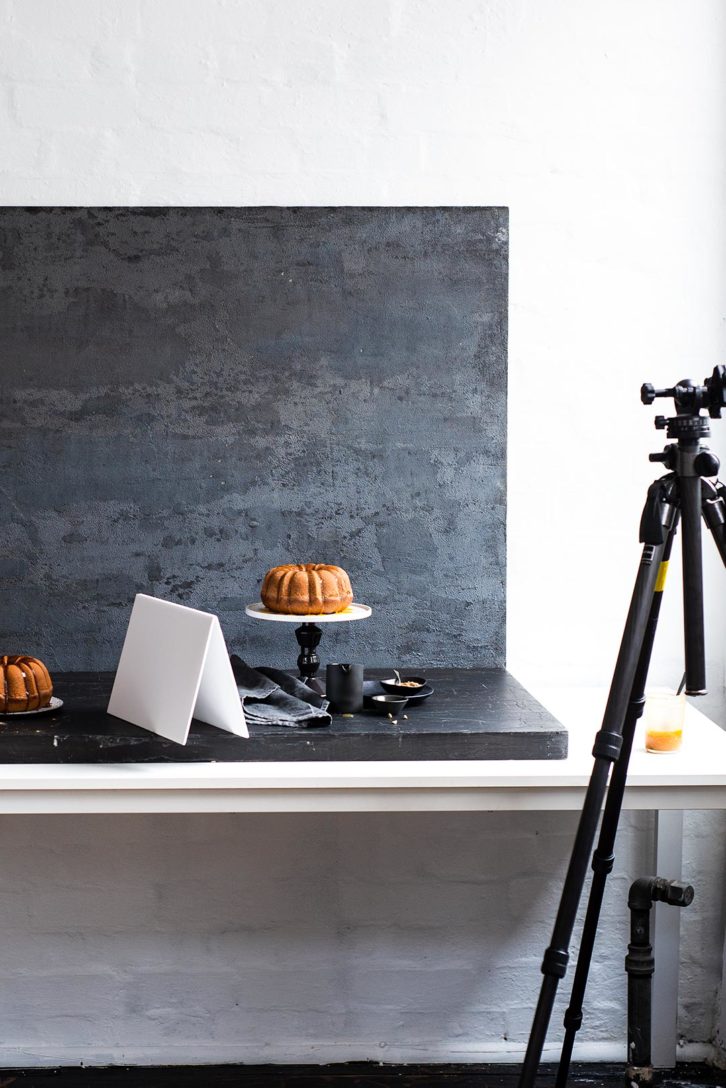 Time of Day Affects Light
You'll mostly know from just being alive that the time of day also affects light.
From Twilight to sunrise, to midday, to sunset. The light is of different intensity, different direction and has a different feel.
If you're shooting natural light, it's important to know the difference. It's important to experience the differences.
This is usually where our photography exercises start.
I'm sure that you have heard of shooting a bowl of fruit at different times and different places in your house.
It's a very powerful exercise and it works.
If you think about your house, think about how light changes in different rooms of the house. Are there rooms that have bright light at a certain time of day?
Does it move through the house during the day?
These are the sorts of questions we should be asking ourselves.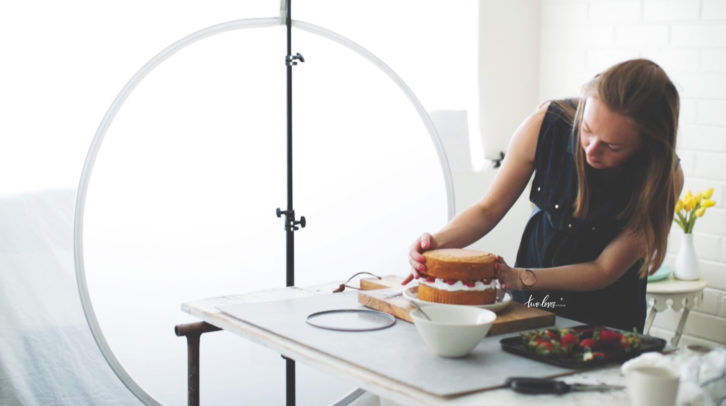 The Basic Light Setup For Food Photography
Ok, my friends! Now it's time to go over the basic setup that I know you're dying to discover.
This is a basic setup for food photography to produce that soft light that's common in our niche.
The basic include:
Sidelight

Diffuser

Reflector
You will place your setup so that is is next to a window, with the light either falling onto the left or right of your setup.
Place a diffuser, to 'diffuse' the light between your scene and the window. At first, place the diffuser closer to the window.
Then you will place a reflector on the other side of your scene to 'fill' your shadows.
If you want to see more behind the scenes setups for food photography, case studies and how to create beautiful images with natural light then get my ebook.
Remember that I too once started out like you. I know the overwhelm of food photography. But really understanding light is going to make your images the best they can be.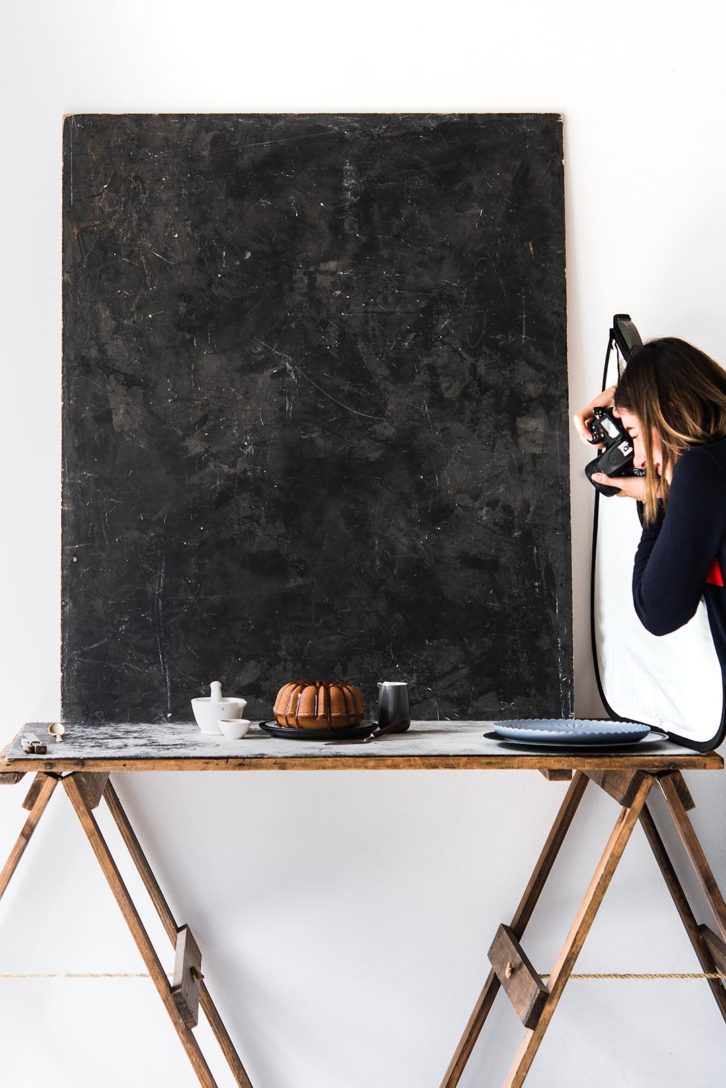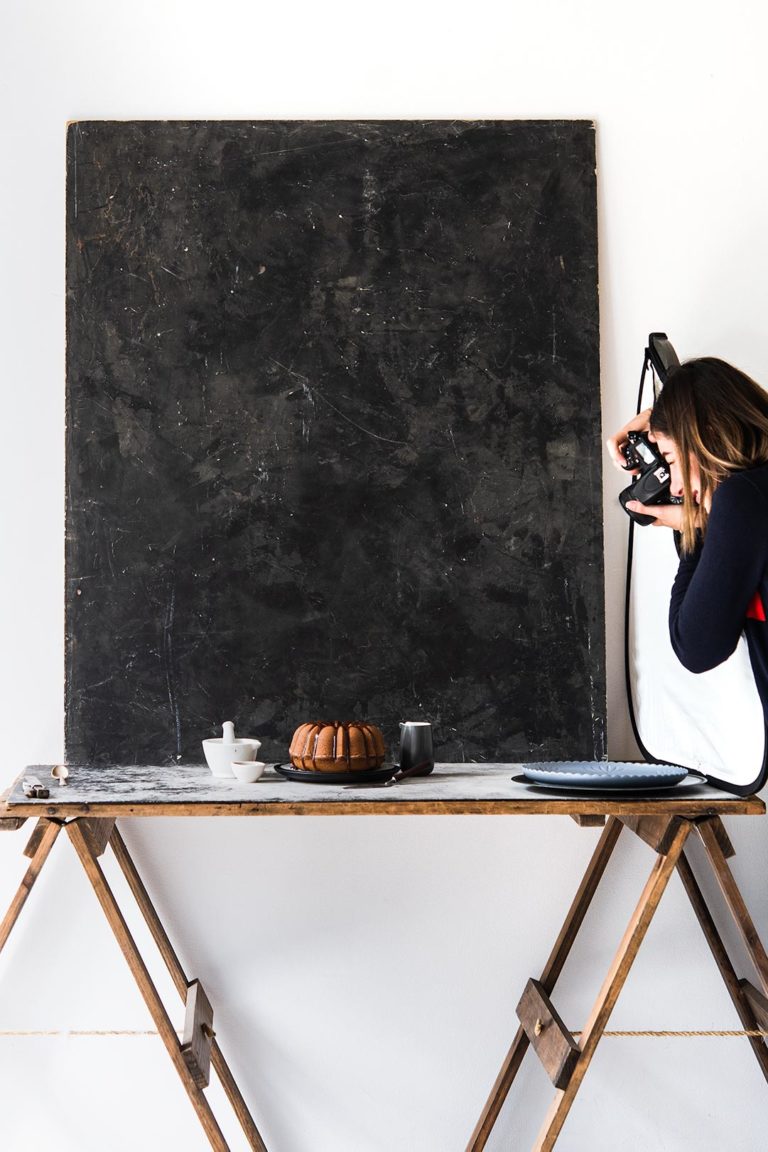 The Recap
In a nutshell, here are the takeaways from this post:
Understanding natural light first will help you tackle artificial light later on.

Watching natural light change throughout the day and from day to day, season to season will help you see the diversity.

It takes time to fully grasp natural light, but if you must shoot artificial dedicate a summer to learn natural first.

The most common type of light for food photography is soft light.

To two directions of light to craft are side light and backlight.

You'll want to have a diffuser and a reflector as staple light manipulation aids.

Time of day will produce different kinds of natural light.
Lesson Activity
For this activity, I am not even going to get you to use a camera. I don't want you to be worried about your settings or what you'll be shooting.
I just want you to 'feel' and 'see' the light.
The next time you have two days in a row at home, aka the weekend, I want you to:
Set an alarm on your phone for each hour on the dot.

Each time the alarm goes off, walk into each room in your house that has a window. Even the garage or shed!

Look at the light. Feel the light. Ask yourself these questions





How strong is the light?




Are there any shadows you can see?




Is the light coming through the window?




What direction is the window facing?




What time of day is it, morning, midday, afternoon, evening?




Does the light have a colour to it?




How does the light make you feel?
Doing this two days in a row will helpfully allow you to see that light changes with weather and season.
I actually take 30 seconds each and every day to feel the light around me. If you want to learn more about natural light, you can get my ebook here.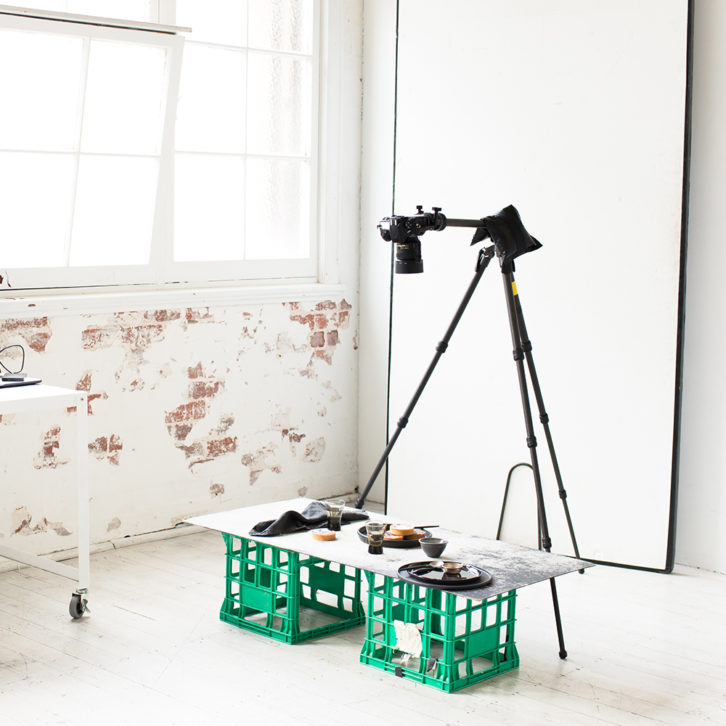 GET MY E-BOOK
3 Behind the Scenes Natural Light Setups
If you're taking Photography Fundamentals 101, click here for your next lesson.