Are you thinking about raising your prices but not sure how to go about it?
When your work improves to the level where you're confidently executing quality in a timely manner, you should consider charging more.
How do you know when that time has come? Let's dig into it a bit further.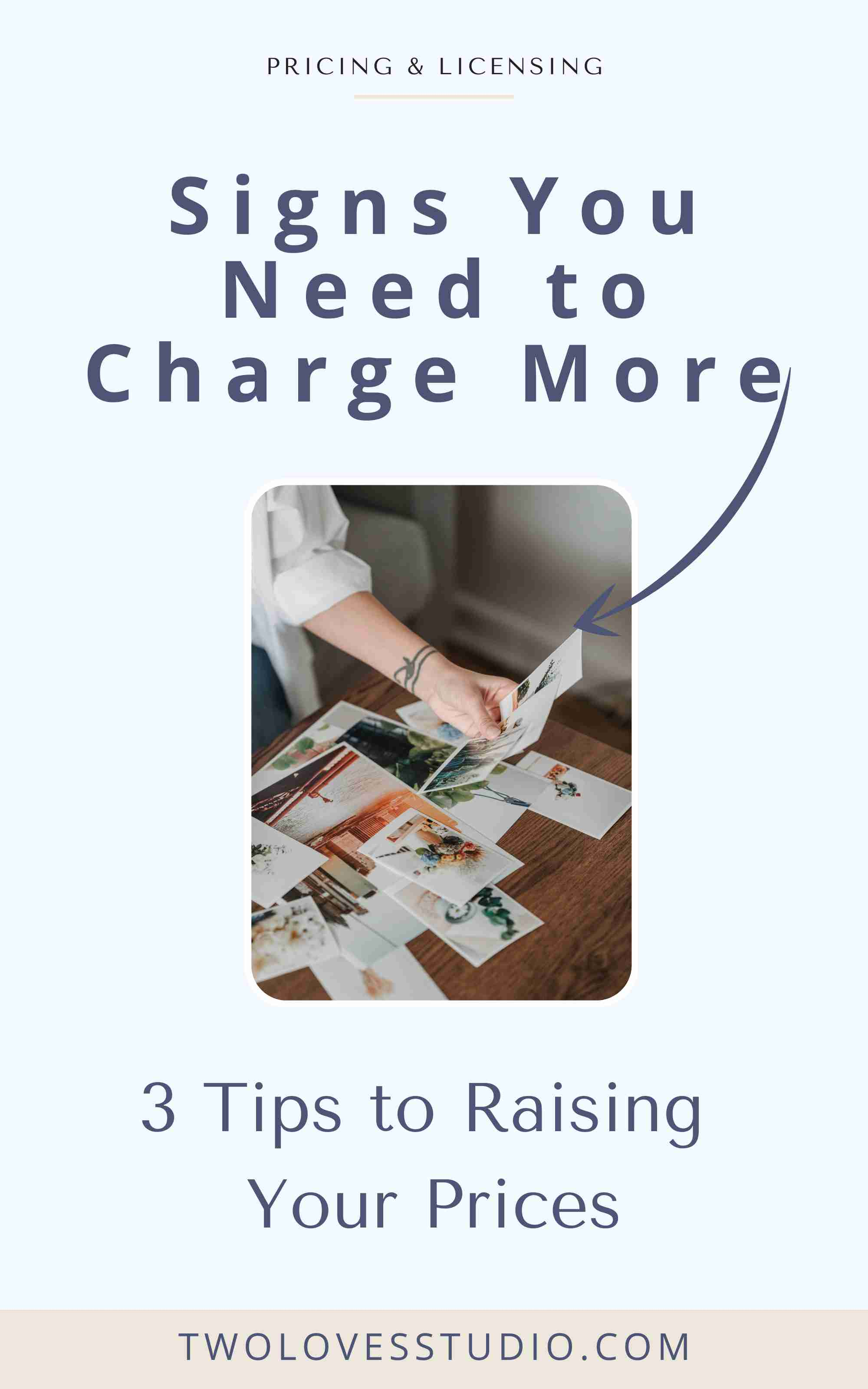 Knowing When it's Time to Raise Your Prices
As you start to improve your business and further your photography and styling skills, two things happen:
You get better at shooting and can execute a job in less time
Your styling and composition get stronger to produce higher-quality images
As you move forward, you'll start charging more—either per hour or per concept—since you don't take as long to complete a shoot and the quality of your images demands a high price. Generally, this is around 12 to 18 months, once you're having regular commissions and working to produce quality personal projects.
I have seen it done in 6 months for real go-getters who've got the time to devote.
Raising Your Rates: When Work Really Picks-Up
You should also consider raising your rates when you're getting a lot of work, repeat clients, and a heap of new inquiries. Like all businesses, you'll eventually reach a point when your prices are below the quality and time it takes to produce an image. Clients know they're getting value for money, so they'll flock in.
This is when you want to work less but for the same (or more) pay. To achieve this, you'll increase your rates.
At The Start of Each Financial Year
As you grow, it's a good idea to review your prices at the beginning of your fiscal year. You'll need to consider your overhead expenses and adjust your prices accordingly.
Raising Your Rates – Won't Lose Your Business
You might feel resistance from your ego to charge more. You might also worry that you could lose clients and business. If you produce quality work, have a unique selling point, and have a fun and easy-to-work-with approach, clients will keep coming and keep paying.
Sometimes it's as simple as educating your client that your rates are increasing in the new year. For loyal clients, you can get them to pay upfront for their next shoot to lock in your current rates.

This is a nice little cash boost and makes your clients feel appreciated.

For more business tips in the world of food photography, check out business or pricing and licensing articles on the blog.
Interested in learning more about the business of food photography? Read all of the articles in our Food Photography Business Series:
---
Everything You Need to Know About Client Estimates
Building Your Base: Finding New Clients for Paid Work
Knowing Your Worth: How to Handle Free Work Opportunities
Stop Chasing Clients! A Quick Guide to Image Licensing
How to Get Paid (Without Any Chasing)
How Many Images to Supply (And When to Give More)
Onboarding and Educating Clients—What it is and How to Do it
---